PRE-SHOW Lasagna Dinner prepared by Gloria Food Store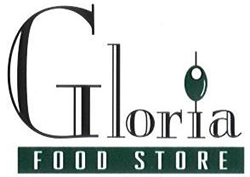 We have partnered with Beverly's famous Gloria Food Store (family owned for over 30 years) to offer a Delicious Pre-Show Lasagna Dinner at 9 Wallis!
Dinner includes homemade Lasagna, Salad, Garlic Bread and Dessert.
Dinner will be served at 6:00pm at 9 Wallis.
PLEASE NOTE: Your show ticket must be for a seat at a TABLE in order to get the Pre-Show Dinner. Dinner cannot be served to people seated in rows A through G.
Available by PRE-ORDER ONLY through Friday, August 17 at NOON. We can't take dinner orders at the show.
This Pre-Show Lasagna Dinner by Gloria Food Store is an extra $20.00 per ticket.
Critically Acclaimed Shows ... Up Close & Personal
Loretta LaRoche Love Laughter and Lasagna
Saturday, August 19, 2017 - 7:30PM
9 Wallis
9 Wallis Street, Beverly, MA 01915
OR
use the chart below to select your own seats. Please call
978-525-9093
if you have questions or want more than 12 tickets.
* Each ticket purchased is subject to a $4.95 processing fee.
ALL SALES FINAL. NO REFUNDS OR EXCHANGES.