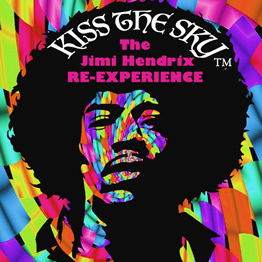 PH Productions Presents
VIP MEET & GREET UPGRADE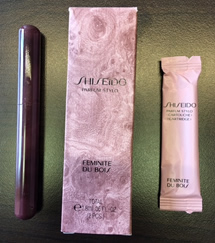 VIP Meet & Greet with the stars including original Jimi Hendrix / Band of Gypsys percussionist Jerry Velez
Exclusive access to the pre-show festivities starting at 6:30pm
A chance to chat and take pictures with the stars of Kiss the Sky
Special gift valued at $49.00 from Shiseido (perfect for the ladies)!
This VIP Meet and Greet is an extra $25.00 per ticket.
KISS THE SKY - THE DEFINITIVE JIMI HENDRIX TRIBUTE EXPERIENCE
DATE
Saturday, August 12, 2017
TIME
8:00PM

(Doors 7:00PM)

VENUE

Regent Theatre

7 Medford Street

Directions & Parking
TICKETS

ALL AGES

RESERVED SEATS

$19.95, $24.95, $29.95
Special appearance by Jimi Hendrix / Band of Gypsys (Woodstock) percussionist, JERRY VELEZ!
Musical icon, electrifying performer and prolific artist, JIMI HENDRIX is largely considered the greatest guitarist of all-time! He carved an immortal memory into modern music deserving a truly authentic tribute to his legacy!
THIS IS IT... KISS THE SKY - The Definitive Jimi Hendrix Tribute! Through meticulous detailed re-productions in every aspect of look and sound, re-creating Jimi Hendrix's most classic concerts & landmark stage performances. KISS THE SKY is boldly presenting the world's most historically accurate Jimi Hendrix tribute show EVER. And now, this August, in honor of the weekend anniversary of "The Summer of Love" you can be there for two legendary performances/sets; "The Best of Monterey Pop" and "Experience's Greatest Hits"!
KTS fronted by virtuoso guitarist and former Columbia recording artist, Jimy Bleu and backed by a cast of world-class touring musicians whose combined resumes include recording and performing with stars such as: Pearl Jam, Aretha Franklin, LL Cool J, Teddy Pendergrass, James Cotton, John Mayall, Billy Joel, Lady Gaga and more. In addition, Jimi's remaining former band mates and living legends Billy Cox, Juma Sultan and Jerry Velez, have each played on stage along side KTS performers as a testament to their work. Most especially, Jimy Bleu, is the longest running Jimi tribute specialist in the world and often tours with former Hendrix Bassist, Billy Cox and his Band of Gypsy's Experience.
Don't miss your chance to see this unique show in an intimate venue so close to home!
SPECIAL NOTE: ORIGINAL BAND OF GYPSIES PERCUSSIONIST AND WOODSTOCK FEATURED PERFORMER, JERRY VELEZ WILL JOIN THE BAND FOR IT'S FINALE!
Don't miss your chance to see this unique show in an intimate venue so close to home!
KISS THE SKY VIDEOS
Visual
* The ONLY Hendrix tribute with a full cast of spot-on look-a-like & sound-a-like performing musicians not just for JIMI but also representing ALL of his band members in both the EXPERIENCE, the BAND OF GYPSYS and throughout his entire career.
* The ONLY Hendrix tribute wearing custom made 60's wardrobes that Jimi and his bandmates actually really wore at his most historic concerts.
* The ONLY Hendrix tribute with stage sets of replica gear and backline rigs accurate to Jimi's most classic concerts.
Sound
* The ONLY Hendrix tribute gaining the spot-on classic HENDRIX sound LIVE through replica 1960's era instruments and gear that Jimi himself made famous