9 WALLIS PRE-SHOW DINNER $19.95
We've partnered with local favorite Rasta Pasta (the people who served our Gourmet New Year's Eve Dinner that fans are still raving about!) to bring you a scrumptious pre-show 5 course Dinner including salad, meat dish, vegetarian dish, chef's special, rolls, butter and dessert.
PLEASE NOTE: Your show ticket must be for a seat at a TABLE in order to get the Buffet Dinner. Dinner cannot be served to people seated in rows A through G.
This Pre-Show DINNER is an extra $19.95 per ticket.
2nd Annual NEXT BIG CATCH North Shore Comedy Contest featuring Chris Zito & Gary Marino
DATE
Friday, June 22, 2018
TIME
8:00PM

(Doors 7:00PM)

VENUE

9 Wallis Street

AIR CONDITIONED

Venue Details
TICKETS
ALL AGES RESERVED SEATS

$25.00, $30.00
Boston comedy star Chris Zito headlines the 2nd Annual North Shore Comedy Contest where contestants will perform for a live audience and a panel of judges -- including some of the area's top comedy producers and talent buyers -- all hosted by Gary Marino of the World Gone Crazy Band!
Last year's contest was extremely close. 10 Boston Area contestants had the packed house rolling in the aisles. Celebrity judges chose Chris D, who now performs full-time all across New England.
If you'd like to be a contestant, CLICK HERE and tell us why you think you're funny. Please include a video link with your info. This year's winner will open for Las Vegas star, Vinnie Favorito on June 22nd (the next night).
Once we select the contestants, we'll publish their names right here.
Last year the place was packed. Get your seats now before they're gone!
CHRIS ZITO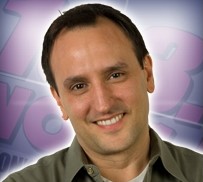 Chris Zito has spent the last thirty years sharing his obsession of family with comedy fans and radio listeners all over the country. Starting out as half of the comedy team "Zito and Bean" right out of acting school, Chris Zito moved quickly to develop his own take on life as a (very!) young father. It wasn't long before he became a mainstay of the early Boston Comedy Scene, eventually making appearances on Comedy Central, USA Network, A&E, NESN and HBO with Larry David among others.
If you haven't seen Zito live you've almost certainly heard him on the radio with morning show stints on WZLX, OLDIES 103FM and WXLO before moving to MIX93.1FM where he currently hosts the morning show.
Chris Zito is an anomaly among comedians. Whether detailing life as an older father of a preschooler or shuddering at the memories of trying to guide his oldest daughter through her teenage years, Chris Zito's audiences are always acutely aware of what he holds most dear. This honest and open presentation is what makes such a strong connection between Chris and whoever sees him perform. Audiences enjoy Chris Zito's clean, funny, and upbeat approach and constantly find themselves laughing out loud while nodding in recognition at themselves!
GARY MARINO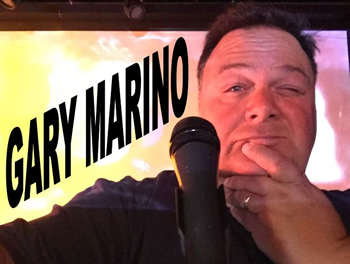 Boston's Gary Marino is a comedian, musician, published author, film-maker and live show producer. He has performed at Laugh Boston, Showcase Live at Gillette Stadium, Newport Grand Casino, Chatham Bars Inn and resorts such as The Cape Codder, Seacrest, Burke Mountain, Wachusett and Gunstock among many other venues. Marino recently opened for Las Vegas Comedian Vinnie Favorito and acclaimed humorist Loretta LaRoche . He shared the stage with Lenny Clarke at the 5th Annual The Cape Cod Comedy Festival as well as delivered over 200 humorous presentations for Blue Cross Blue Shield between 2014 and 2010. When not hosting shows, charity events and cooking competitions, Marino can be found performing with his comedy band "World Gone Crazy: The Comedic Rock & Roll Circus" which has been touring New England since 2011. The group performs song parodies, impressions, fake commercials and audience interactive comedy routines. With World Gone Crazy Marino gets to explore everything he loves: playing drums, singing leads and background vocals, performing stand up and writing sketches for an ensemble cast of funny musicians. In the summer of 2016 Marino and World Gone Crazy had a weekly residency aboard the Music City Queen in Boston Harbor.
In the past Marino appeared regularly on ABC's "Live With Regis & Kelly", Fox News over 300 radio stations nationwide and in print media such as USA Today and People Magazine. He served as media spokesman for Sheraton Hotels and Blue Cross Blue Shield as well.
Marino got his start in the late 1980s as a producer, writer and on-air side kick on KISS 108FM and has guest hosted on morning shows on WROR-FM and WTKK-FM among others. In the summer of 2017 Gary made multiple appearances guest hosting "The Morning Show with Dana & Mugs" on North Shore 104.9FM.
Marino's 2008 documentary "Million Calorie March: The Movie" won the prestigious International Freddie Health Award (essentially medical Oscar) where he received congratulations live via satellite from U2's Bono. The film received a broadcast offer from The TLC Network and is distributed by AMAZON and in schools and libraries across the US and Canada. Gary's book "Big & Tall Chronicles" was published by Barnes & Noble's I-Universe Publishing and received an in-store roll out in B&N bookstores from Hawaii to Boston in 2005.
Marino's company, Harmon-Marino Live, produces live shows and customized theme events for resorts, casinos, fundraisers and special events across New England.
ABOUT 9 WALLIS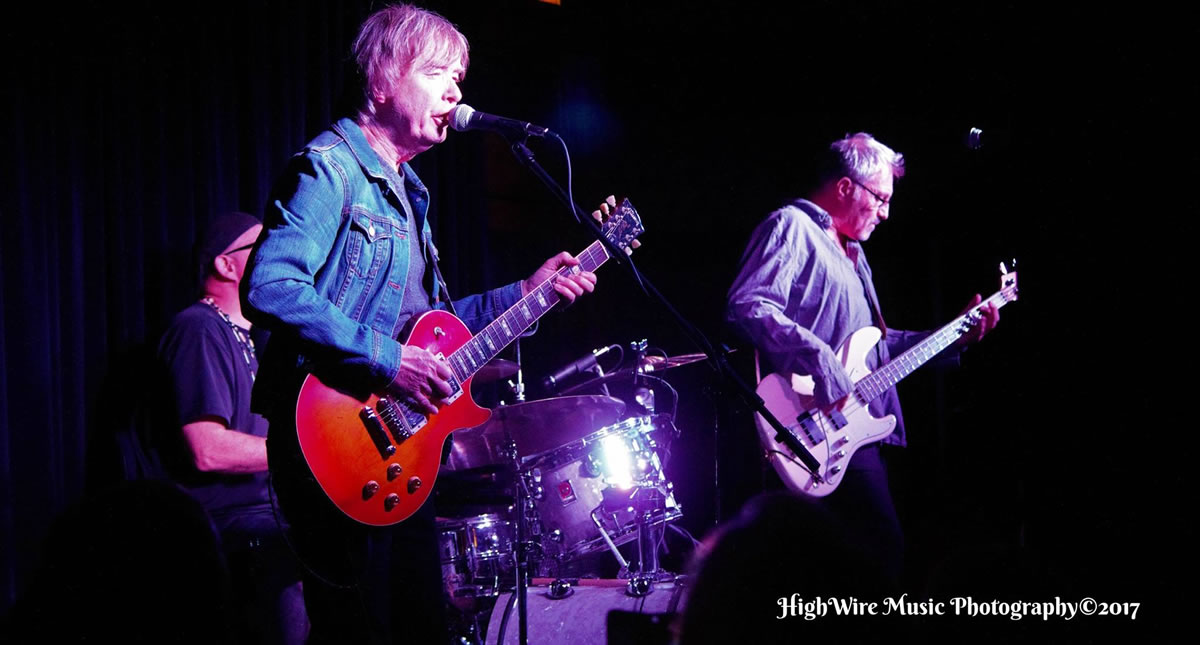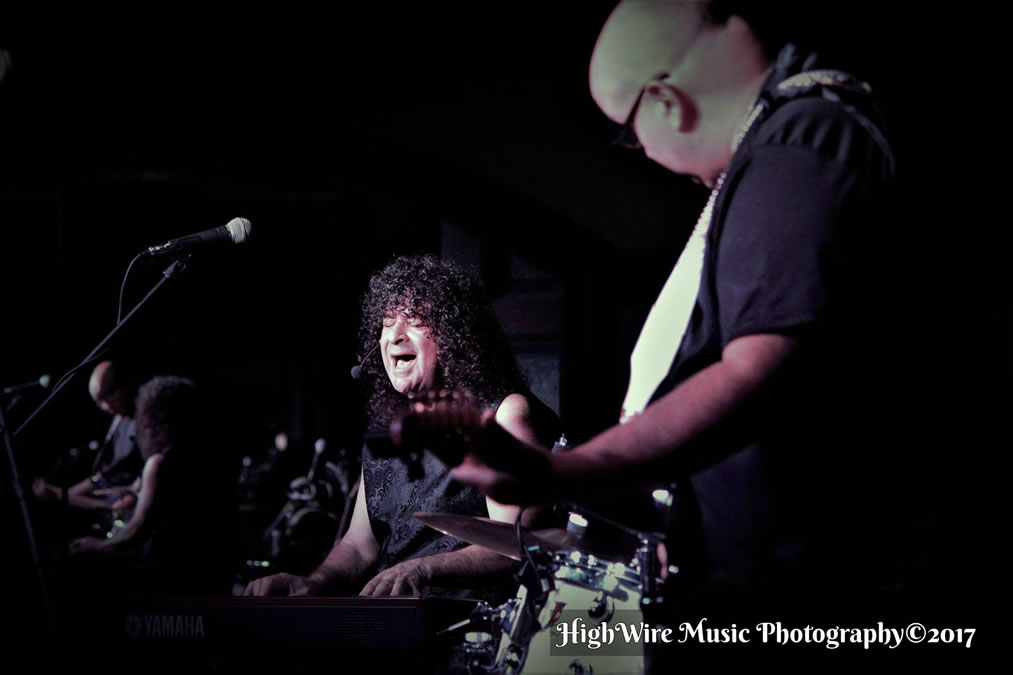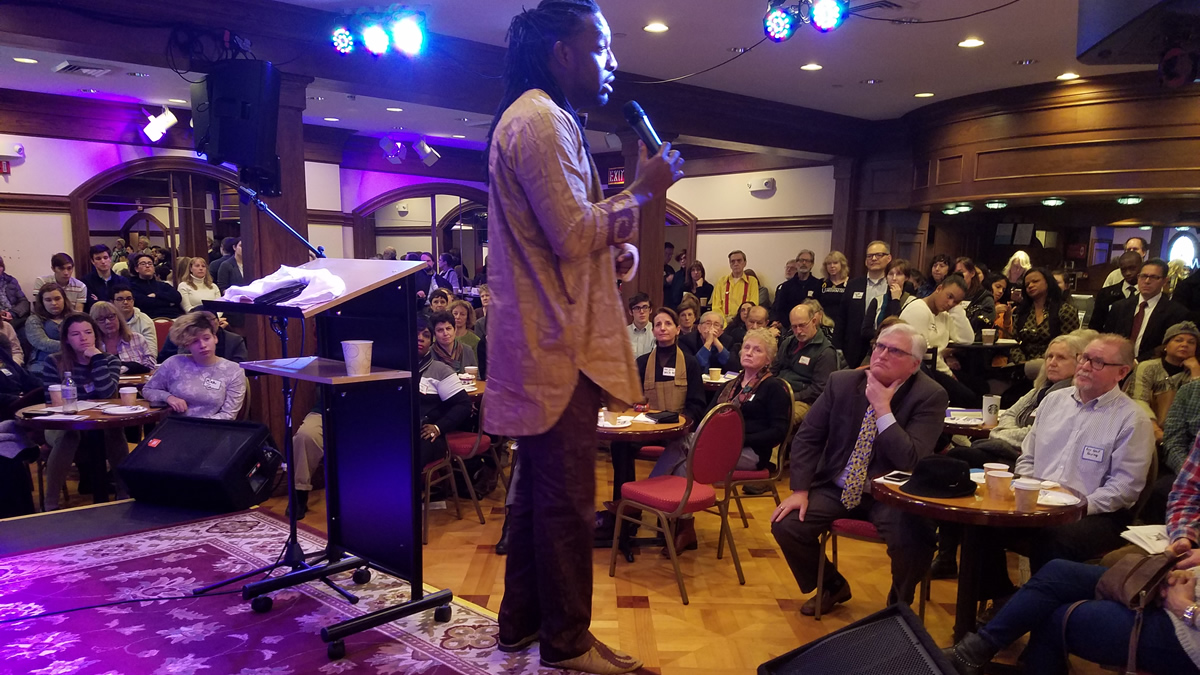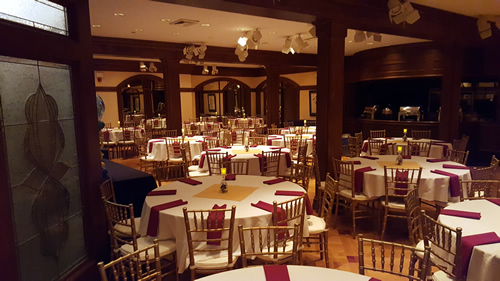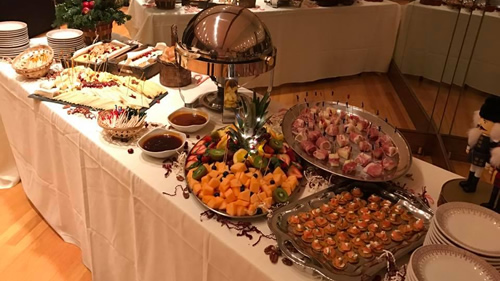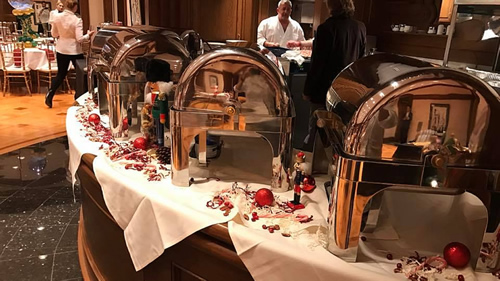 About 25 miles north of Boston, 9 Wallis is a gorgeous, fully restored, historic location conveniently situated in the heart of Downtown Beverly's Arts District at 9 Wallis Street, right next to the Larcom Theatre -- less than half a mile from the Beverly Depot rail station and 3 miles from Route 128, with plenty of free parking (see map).
After presenting over a hundred award-winning concerts at Beverly's Larcom Theatre since 2013, we transformed 9 Wallis into Beverly's most intimate, elegant listening room with comfortable seating at tables, plus food & beverage service featuring fine wines, local craft beers, specialty cocktails and top-shelf spirits.
This beautifully restored, tremendously flexible space is also available for private parties and corporate events. We can book world-class entertainment, including national touring artists, for your event. Our stage, with state-of-the-art sound and lighting plus Ultra-High-Definition (UHD) 4K Video, can accommodate any performance or presentation. Click here if you'd like someone to contact you about booking a party or corporate event.
Plenty of new shows will be announced soon. Click here to join our mailing list to get special deals and prime seats before tickets go on sale to the general public.
There is plenty of FREE parking (see map) at SEVEN municipal lots from 150 feet away to 3 blocks away. You do not have to feed the meters after 5pm or on Sundays.
Want us to produce a concert or festival to raise money for your organization? Click here
Want to sponsor one of our shows? Click here