Critically Acclaimed Concerts ... Up Close & Personal
MAY 14 SAT 8:00PM
LARCOM THEATRE
BEVERLY, MA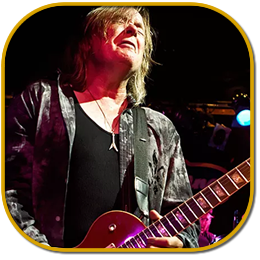 KIM SIMMONDS
& SAVOY BROWN
50th ANNIVERSARY
CELEBRATION
Venus Mars Project opens
MAY 15 SUN 6:00PM
LARCOM THEATRE
BEVERLY, MA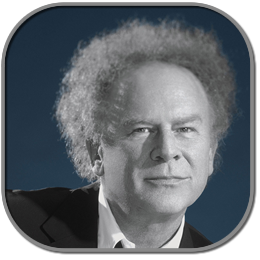 An Intimate Evening
with ART GARFUNKEL
MAY 21 SAT 8:00PM
LARCOM THEATRE
BEVERLY, MA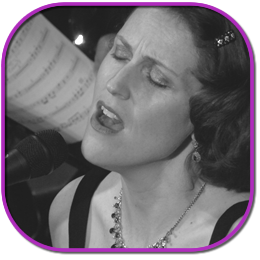 MIRANDA RUSSELL
ONE NIGHT ONLY!
MAY 29 SUN 7:30PM
BEAUPORT PRINCESS CRUISE SHIP
GLOUCESTER, MA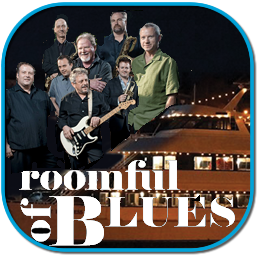 ROOMFUL of BLUES
SUMMER KICK-OFF CRUISE
JOIN OUR FREE
CONCERT CLUB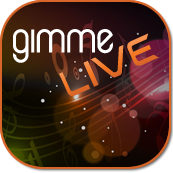 JOIN NOW FOR FREE
NEW SHOWS TO BE
ANNOUNCED SOON
Get special deals before
tickets go on sale to the public
PAST SHOWS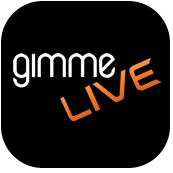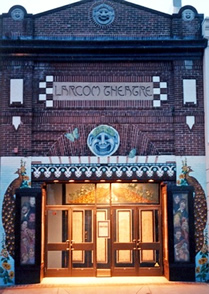 PLEASE NOTE: The owners of the Larcom Theatre have put it up for sale. We, at gimmeLIVE, want to assure you that all currently scheduled shows will go on as planned.
We are working to preserve this historic treasure as a performing arts venue rather than see it go condo.
If you would like to help us in this endeavor, please call Vickie or Peter at 978.525.9093 or contact us here.
ABOUT BEVERLY'S HISTORIC LARCOM THEATRE
Less than 24 miles from Boston, the fully restored Larcom Theatre is conveniently situated in downtown Beverly, MA -- 3 miles from Route 128 at 13 Wallis Street, with plenty of free parking (see map).
gimmeLIVE concerts at The Larcom Theatre
photos by Sheila Roberts Orlando unless otherwise noted
This gracious showplace -- featuring spectacular acoustics -- was built in 1912 (the same year as Fenway Park) by brothers Harris and Glover Ware (vaudeville musicians from Marblehead, MA) on the birth site of their favorite poet, Lucy Larcom.
The Larcom Theatre's grand opening advertised that its interior was lit completely by electricity.
During its 104 year history, The Larcom Theatre has presented stage, screen and musical entertainment. In 1984 the Larcom Theatre's elegant horseshoe balcony, hand-painted antique pressed tin ceilings and original silk wall coverings were restored to their original glory by Le Grand David magic company, who presented their award-winning magic show there until the company's founder, Cesareo Pelaez, died in 2012.
Beginning with gimmeLIVE's sold-out 2013 Mardi Gras benefit concert, the Larcom Theatre was filled with music for the first time since the days of Vaudeville.
In 2014, gimmeLIVE installed a new, state-of-the-art sound system featuring Meyer line arrays and subs, which is used for all concerts presented by gimmeLIVE.
Today, Peter & Vickie Van Ness of gimmeLIVE continue to showcase national recording stars and award-winning Boston area talent at the Larcom Theatre.
PLENTY OF FREE PARKING
There is plenty of free parking at the municipal parking lot on Bow Street, about 150 feet away and at the City Hall parking lot about half a block away. You do not have to feed the meters after 5pm or on Sundays.
Want to sponsor one of our shows? Click here!
ABOUT BEAUPORT PRINCESS CRUISE SHIP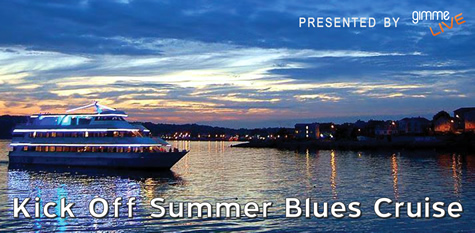 Berthed at Cruiseport Gloucester, where the world's top cruise ships come when they visit Boston's north shore, the Beauport Princess has two fully enclosed decks with dance floors plus an open-air top deck.
We offer theatre seating on the first deck, tables on the second deck and couches on the top deck, plus three full service bars with wine, beer and top-shelf liquor.
Your ticket includes the concert PLUS a very special Cruise of historic Gloucester Harbor!
You'll witness extraordinary views, only seen by water, of the city's historic skyline, working waterfront, iconic Man at the Wheel statue, Rocky Neck Art Colony, the famous Greasy Pole, America's first lighthouses and more.
Cruiseport Gloucester is a pleasant drive up the coast from Boston (less than an hour) with plenty of free, on-site parking. Click here large map.
Want to sponsor one of our shows? Click here!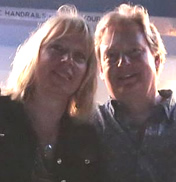 Vickie & Peter Van Ness
ABOUT THE PRODUCERS
Vickie and Peter Van Ness, founders of gimmeLIVE, have produced some of the largest and most critically acclaimed concerts and festivals on Boston's North Shore featuring national recording stars and award-winning young artists. They are now working to preserve Beverly's fully-restored, historic Larcom Theatre as a performing arts venue.
GIMMELIVE's award-winning 2015-2016 concert series at The Larcom Theatre features Rock n Roll icons and emerging talent you might want to keep your eye on -- Vickie & Peter have been known to spot stars in the making before.
In January 2016, GIMMELIVE expanded to Delray Beach, FL to help raise money for Old School Square beginning with a classic rock festival featuring Micky Dolenz of the Monkees, Felix Cavaliere of the Rascals, Mark Farner founder of Grand Funk Railroad, Steve Augeri of Journey, John Cafferty & Michael "Tunes" Antunes of the Beaver Brown Band.
New shows in Florida and Massachusetts will be announced soon. Click here to join our mailing list and get special deals and prime seats before tickets go on sale to the public.
A BRIEF HISTORY
In 2007, GIMMELIVE reunited the Pousette Dart Band for a Memorial Day Weekend Music & Arts festival that launched Celebrate Gloucester and the grand opening of Cruiseport Gloucester, Gloucester's very first cruise ship terminal.
After co-founding Gloucester's wildly successful summer Block Parties and producing several other major events (including Concert From the Heart featuring American Idol finalist Ayla Brown, which raised money for a local boy's much needed heart transplant) they produced Celebrate Gloucester 2010 featuring Charles Neville, Henri Smith, Roomful of Blues and local rising stars.
GIMMELIVE kicked off a Summer 2012 concert series at North Shore Music Theatre with Chris Isaak's U.S. tour, which introduced Chelsea Berry followed by Aaron Neville, with local singer/band-leader Henri Smith and the first Orleans concert in New England after original founder John Hall re-joined the band, featuring local legend Fly Amero.
In 2013, gimmeLIVE began presenting critically acclaimed concerts at Beverly's Larcom Theatre (the area's premier listening venue) starting with a sold-out Mardi Gras concert featuring Grammy-winner Charles Neville of the Neville Brothers with Henri Smith New Orleans Friends & Flavours followed by world-class artists, whose Larcom Theatre shows have garnered rave reviews.
In December 2013, gimmeLIVE packed Gloucester's iconic UU Church Meetinghouse for the first of a highly successful benefit concert series featuring top local talent and major recording stars, including John Sebastian, the first Rock n Roll Hall of Famer to perform in Gloucester.
During the summer of 2014, gimmeLIVE presented concerts on Martha's Vineyard at the Old Whaling Church in Edgartown and in Gloucester aboard the Beauport Princess Cruise Ship and at the Waterfront Pavilion.
GIMMELIVE's 2014-2015 concert season at Beverly's Larcom Theatre featured award-winning, sold-out shows.
During the summer of 2015, Vickie and Peter began presenting national recording stars and award-winning Boston area talent at the newly re-opened Cabot Theatre in downtown Beverly.
Through gimmeLIVE, Peter & Vickie Van Ness continue to bring critically acclaimed entertainment to top intimate venues north of Boston.
Want to sponsor one of our shows?
Click here!