JOE YANNETTY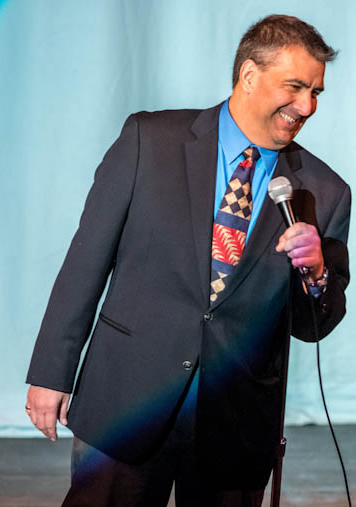 A seasoned professional, comedian Joe Yannetty draws on his travels, his Italian heritage, family situations and Boston blue-collar upbringing to bring family-oriented comedy to audiences around the world.
Yannetty has been a guest on dozens of television shows, and has headlined around the world. Joe has also appeared at CAESAR'S PALACE in Las Vegas, RADIO CITY MUSIC HALL in New York City, and the KENNEDY CENTER in Washington DC.
Joe's career began at the DING HO, a comedy club and Chinese food restaurant in Cambridge, Massachusetts. Later, after quickly conquering the comedy club scene in New York City Joe brought his gift to Los Angeles and quickly became a regular performer at all of the top clubs on the west coast. Joe has also made a name for himself entertaining at Corporate meetings, events, and private parties.
Yannetty has written for and toured with Rosie O'Donnell. He also spent some time as a morning show personality, writer, and producer on two of Boston's top ten rated radio stations. He was featured in a segment on the television show "20/20" regarding his appearance on Ed MacMahon's TV show "STAR SEARCH" where Joe was victorious over the now famous Drew Carey.
The HBO movie "SUCKERS", a motion picture Yannetty wrote and appears in, is based on a part of his own life. It has been distributed worldwide, and is constantly aired on major cable stations. In October of 2001 it was awarded the Premiere Video Award for Best Screenplay.
In 2004 he took to the seas. Joe Yannetty quickly became one of the most popular comedians on the world's largest and most prestigious cruise lines.
JODY SLOANE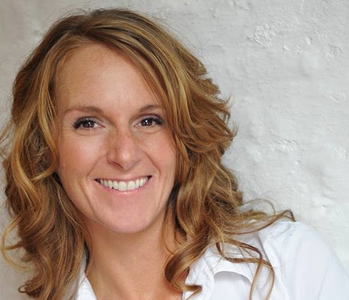 Sloane cut her entertainment teeth doing her sit-down shtick as a cheeky "conducktor" named Penny Wise on the Boston Duck Tours. Her duck tour experience -- 4,000 times -- was the perfect tee-up to becoming a stand-up comic.
She's now a regular at esteemed comedy venues, including Headliners Comedy Clubs throughout New England, Gotham Comedy Club in New York City, Comix Comedy Club at Mohegan, Nick's Comedy Stop, Boston Comedy Festival, the Asheville (N.C.) Laugh Your Asheville Off Comedy Festival, plus roadhouses, Elks Clubs and dives from Portland to New York.
Impishly perverse, her style is thoughtful, yet edgy; touching on age, divorce, and being raised by wolves. She'll have you convinced that in the darkest corners of truth is comedy.
In Jody's own words: LAUGH IT OFF
My job as a comic is to expose the soft white underbelly of mankind. When you embrace life's tribulations you are transformed. You can laugh out loud at yourself and at the world. It seems irreverent but, it is not. It comes from a profound respect for what really matters.... nothing.
WORLD GONE CRAZY COMEDY BAND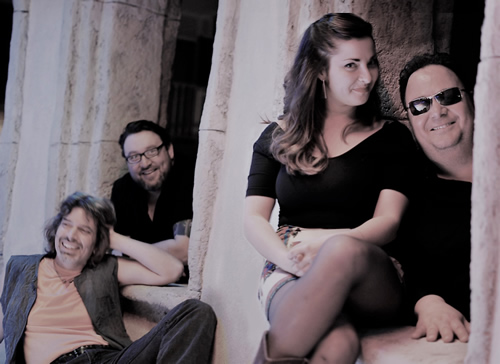 L-R: Will E. Focker, Joe Long, Julie DiOrio & Gary Marino
World Gone Crazy ROCKS today's news for laughs! Launched 4 years ago for lovers of stand-up comedy and live rock & roll song parodies -- there is simply no other comedy show like World Gone Crazy ... period! What is World Gone Crazy Comedy Band? It's the "new & different" show you have been looking for! This side-splitting show skewers today's current events with rapid fire song parodies, stand-up comedy, hysterical impressions, audience interaction and commercial spoofs. Think of it as a rock & roll version of "The Daily Show", "Capitol Steps", "Saturday Night Live" along with the comedy of "Bare Naked Ladies" all combined into one! If you love live music, stand-up and therapy ALL performed by 4 talented and extremely funny comedic personalities – World Gone Crazy is the show for you! Special guests and comedians all tend to show up on World Gone Crazy's stage - you never know who will join the party!
Featuring drummer and comic personality Gary Marino (ABC's "Live with Regis & Kelly", "Million Calorie March: The Movie!") singer and comic Julie "Diorable" DiOrio (the Dirty Dotty Band), guitarist and impressionist Joe Long (a veteran of the Boston music scene) and the infectious Will E. Focker on keyboards! World Gone Crazy is a personality driven show!
World Gone Crazy features hilarious impressions like Morgan Freeman & Nick Nolte singing the Beatles, and the "Incoherent Tour: featuring everyone from Alanis Morissette to Joe Cocker to Sharon Osbourne to Dave Matthews and Michael McDonald!
WGC Comedy Band also takes on local towns from Provincetown to East Boston to Hampton Beach. Viagra, Taxes, Religion, Politics...nothing is safe in this funny, one of a kind comedy, rock & roll tribute to our world that has indeed gone crazy.
Audience interaction, sing-alongs and CD contest give aways are also on the agenda giving audience members their moments to shine. Music parodies cover tunes from the 60's, 70's, 80's, 90's and today! World Gone Crazy combines the fun of Bare Naked Ladies, the energy of Blue Man Group and the comedy of Capitol Steps for a truly unique, punch line driven entertainment roller coaster ride.
ABOUT 9 WALLIS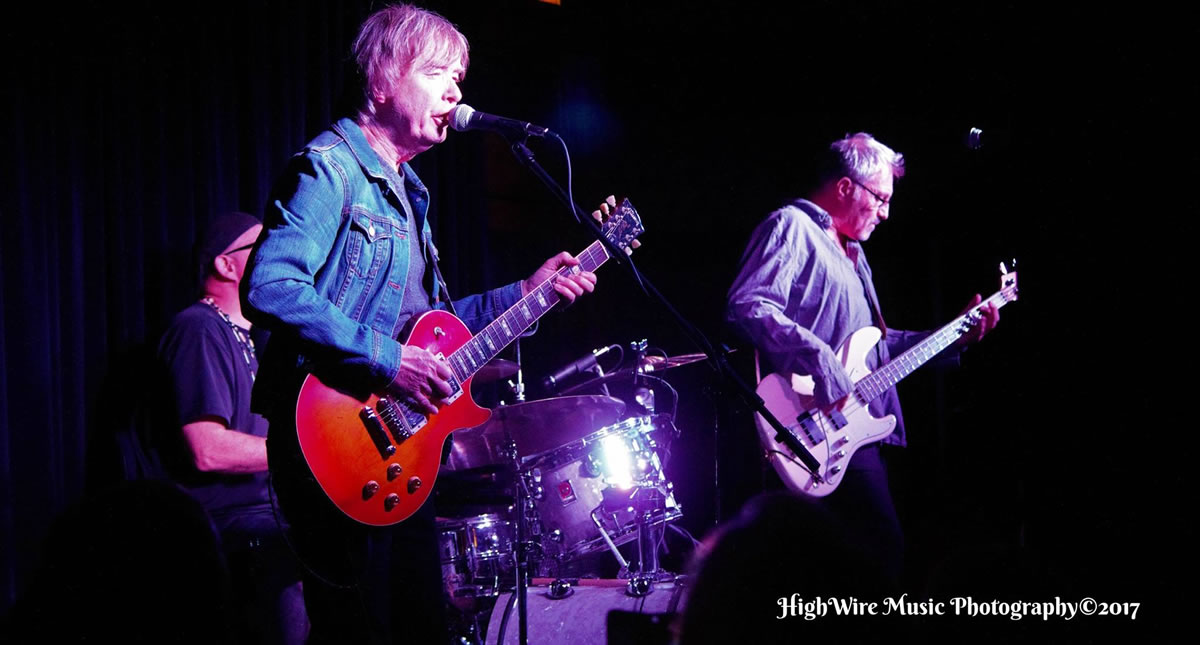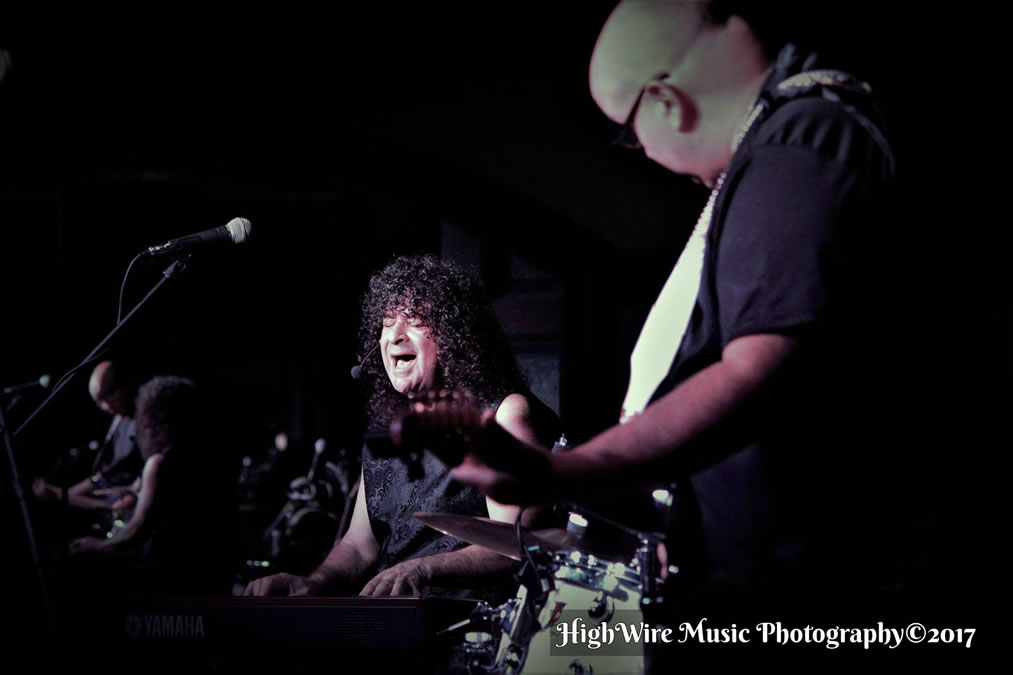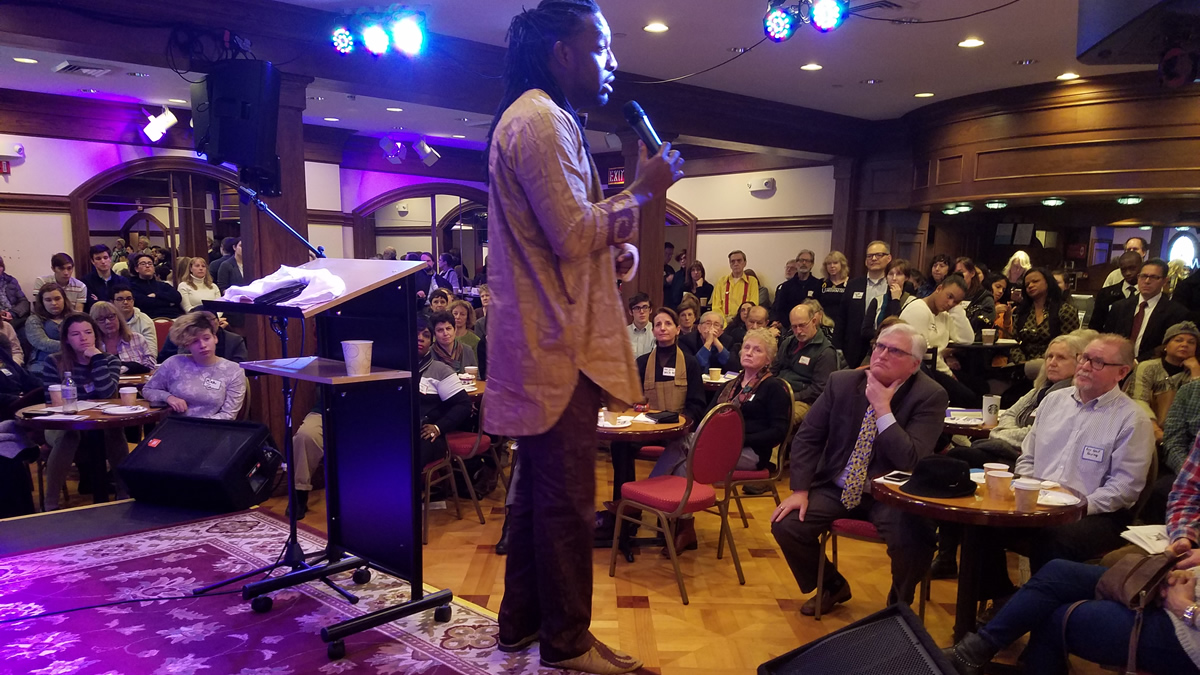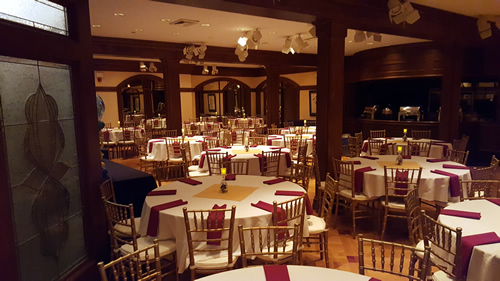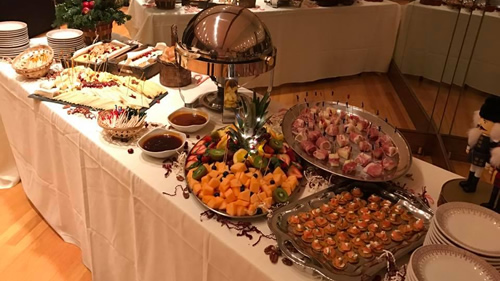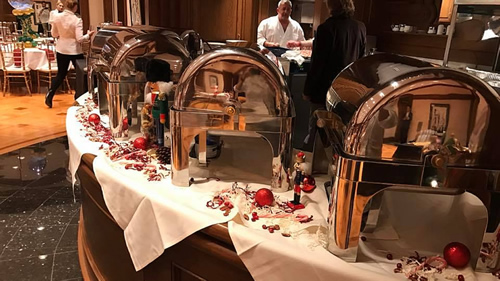 About 25 miles north of Boston, 9 Wallis is a gorgeous, fully restored, historic location conveniently situated in the heart of Downtown Beverly's Arts District at 9 Wallis Street, right next to the Larcom Theatre -- less than half a mile from the Beverly Depot rail station and 3 miles from Route 128, with plenty of free parking (see map).
After presenting over a hundred award-winning concerts at Beverly's Larcom Theatre since 2013, we transformed 9 Wallis into Beverly's most intimate, elegant listening room with comfortable seating at tables, plus food & beverage service featuring fine wines, local craft beers, specialty cocktails and top-shelf spirits.
This beautifully restored, tremendously flexible space is also available for private parties and corporate events. We can book world-class entertainment, including national touring artists, for your event. Our stage, with state-of-the-art sound and lighting plus Ultra-High-Definition (UHD) 4K Video, can accommodate any performance or presentation. Click here if you'd like someone to contact you about booking a party or corporate event.
Plenty of new shows will be announced soon. Click here to join our mailing list to get special deals and prime seats before tickets go on sale to the general public.
There is plenty of FREE parking (see map) at SEVEN municipal lots from 150 feet away to 3 blocks away. You do not have to feed the meters after 5pm or on Sundays.
Want us to produce a concert or festival to raise money for your organization? Click here
Want to sponsor one of our shows? Click here