MAC Drive-In Summer Concert Series #SaveOurStages
LIVE IN PERSON
CARBON LEAF
DATE
Saturday, August 29, 2020

RESCHEDULED

All tickets for prior dates of this show will be honored on the date above with the same seats.

We cannot offer refunds under any circumstances.

TIME
6:00PM (Gate Opens 5:15PM)
VENUE

Manchester Athletic Club (

MAP

)

8 Atwater Avenue

Manchester-by-the-Sea

,

MA 01944

Venue Details
TICKETS
$75.00 Per Vehicle (Limit 6 People Per Vehicle)

All Tickets $100.00 @ Gate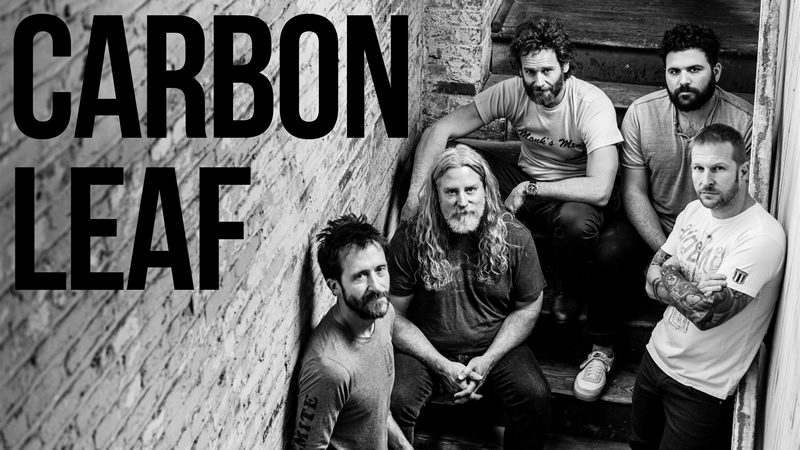 WATCH VIDEOS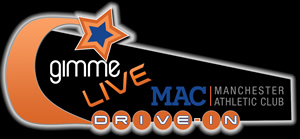 A touring mainstay and an indie folk rock staple, this quintet's well-hewn live show and musical style drift in and out of Americana, bluegrass, rock, folk, Celtic and pop traditions with ease, using an arsenal of instruments - acoustic & electric guitars, mandolin, fiddle, banjo, cello, bass, drums, accordion, penny whistle and rich vocal harmonies - to define the band's lively stage presence and sonic landscape.
"We call it ether-electrified porch music," says frontman Barry Privett, using a phrase nicked from an earlier album of the same name when describing the band's expansive sound.
"It's the sweet spot between the earnest roots music we grew up on and the textured electric rock side that gives us different places to go musically during the course of an evening."
Whether they are plugged in to amplifiers or huddled around a single 'Grand Ole Opry' style microphone, Carbon Leaf radiates a warm, magnetic onstage presence that pulls the audience closer. Lyrically poetic with a wide range of musical styles, the band's live charm is its ability to make the concert feel as much of an electrifying event as it would be an intimate gathering of just family and friends.
"Being both a folk band and rock band allows each song to breathe a little differently and creates an arc that keeps things interesting for the band and the fans." Privett said. Performing live truly is a symbiotic relationship between the 5 band members and the audience."
With a history spanning 27 years, 20 albums and 3,000 live shows, Carbon Leaf's independent music and spirit continue to resonate with its fans.
Your attendance helps support the #SaveOurStages movement.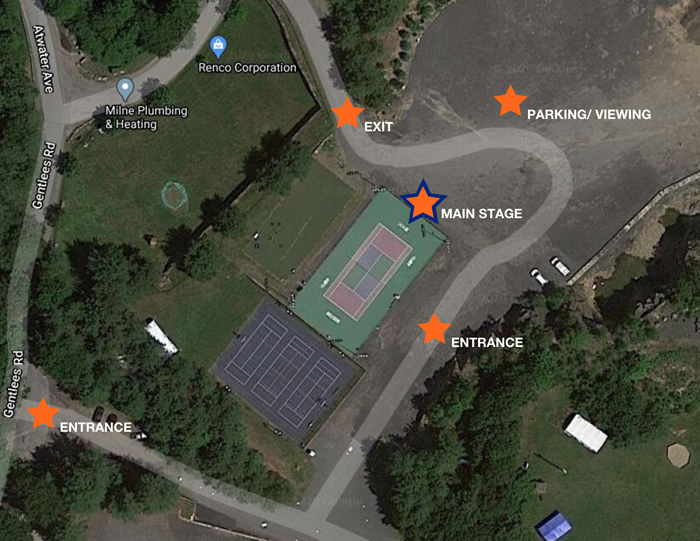 GIMMELIVE's MAC Drive-In Summer Concert Series is presented in partnership with the Mancheester Athletic Club in their back parking lot surrounded by trees and rock cliffs.
The MAC is 1 minute off Rte 128 at Exit 15 - a pleasant 40 minute drive up the coast from Boston. See Map.
The MAC has been a community within a community for over 45 years. As one of the first multi-sport health clubs on the North Shore, MAC has continued to grow and evolve over the years allowing our members to recreate, improve & maintain their personal best in health and wellness. Their goal is to provide members with personalized programs specifically designed to meet their needs and see results. Whether you're looking to decrease body weight, increase strength, work on post injury/rehabilitation strength training, or even just change your eating habits and decrease stress -- the good people at the MAC can help you get there.