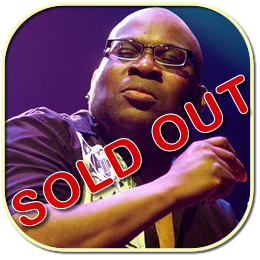 PH Productions Presents
GENERATION H - HENDRIX by HENDRIX starring REGI HENDRIX
DATE
Friday, October 6, 2017
TIME
8:00PM

(Doors 7:00PM)

VENUE

9 Wallis Street

Venue Details
TICKETS
ALL AGES RESERVED SEATS

$19.50, $23.50

(All seats $28 @ Door)
LISTEN: Hendrix by Hendrix on WZLX
Generation "H" is the new collaboration between Gerardo "Jerry" Velez, original percussionist, close friend and band mate of Jimi Hendrix (Woodstock and beyond), along with artist, writer, musician and the next generation of "Hendrix", Jimi's second Cousin...Regi Hendrix!
"The DNA, artistic depth and creativity that flourished in Jimi is shared by his Cousin Regi". says Velez. "Regi is his own man; his artwork, books and music are part of the next generation of the Hendrix legacy."
Velez continues "Since the 70's I have been waiting for that special connection to happen where we would revisit Jim's music and tap back into the adventurous spirit that fueled us. That time is NOW and that IS...Generation H".
Together Velez and Hendrix re-craft the iconic songs of Jimi Hendrix, Woodstock and beyond. Along with their multi piece backing band, Generation "H" brings to the stage their own brand of magic through original music and song.
Don't miss Generation "H" w/special guests at the most intimate, elegant listening room on Boston's North Shore!
REGI HENDRIX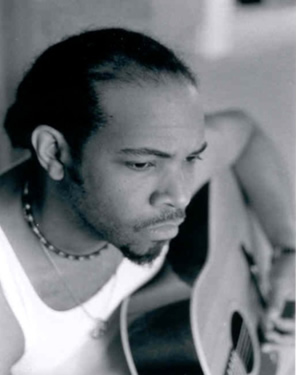 Regi Hendrix, 2nd cousin of Jimi Hendrix, is a seasoned vocal and guitar veteran. He grew up and still resides in upstate N.Y. and continues to display his wide array of talents locally and internationally. Locally, he has spent time performing in a Jimi Hendrix tribute band, The Regi Hendrix Band, while writing, refining and recording his original material. He has performed with artists such as Greg Howe and Carl Roa, Craig Erickson and Don Mancusso. He is also a featured vocalist on the Jimi Hendrix tribute album, "The Spirit Lives On", where he sings "Bold as Love" and the Gary Moore tribute "Give us Moore" where he sings, "Reach for the sky."
Aside from being a multi-talented musician and songwriter, Regi has written "Deity" his book that deals with the very foundation of modern-day religion and is now working on its sequel. He is also a painter working on a collection in commemoration of the 50th anniversary of his older cousin's death entitled Hendrix-by-Hendrix "The Room Full of Mirrors" collection. There is no denying the artistic spirit and musical integrity Regi has inherited from his older cousin which is defined in his music, writing and art.
Regi's latest musical journey is a collaboration with original Band of Gypsies percussionist Gerardo "Jerry" Velez and their project Generation "H" which pays tribute to the music an legacy of Jimi Hendrix.
GERARDO "JERRY" VELEZ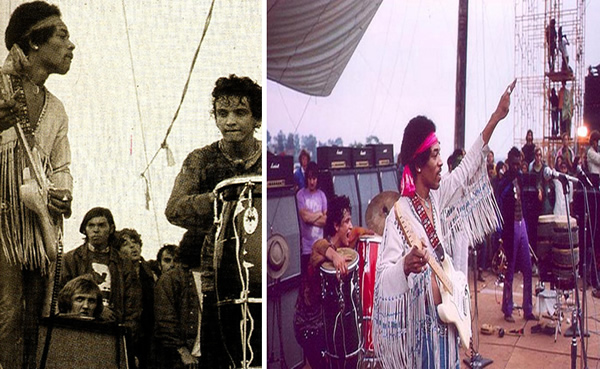 When Jimi Hendrix took the stage at Woodstock and pointed to the crowd, a young, 21-year old was standing behind him. That person was Neophyte percussionist Gerardo "Jerry" Velez on a day in musical history which also documented Jerry's first professional performance and his 21st birthday!
Since then, Mr. Velez has energized stages worldwide, performed in front of countless audiences including Monarchs and Presidents and has topped the Billboard® charts with gold and multi-platinum selling records earning him 7 Grammy nominations.
From prestigious stages to mud soaked fields like the one at the beginning of his professional career and six decades in the business, Mr. Velez's journey has included all genres of music including collaborations with artists such as David Bowie, Sir Elton John, Joan Baez, Duran Duran, Slash, Stevie Wonder, Mick Fleetwood, Spyro Gyra and many more.
Mr. Velez is now the driving force behind the creation of "Generation H" his latest musical journey and collaboration with Regi Hendrix (cousin of Jimi) which pays tribute to the music an legacy of Jimi and the greatest musical era of our time.
ABOUT 9 WALLIS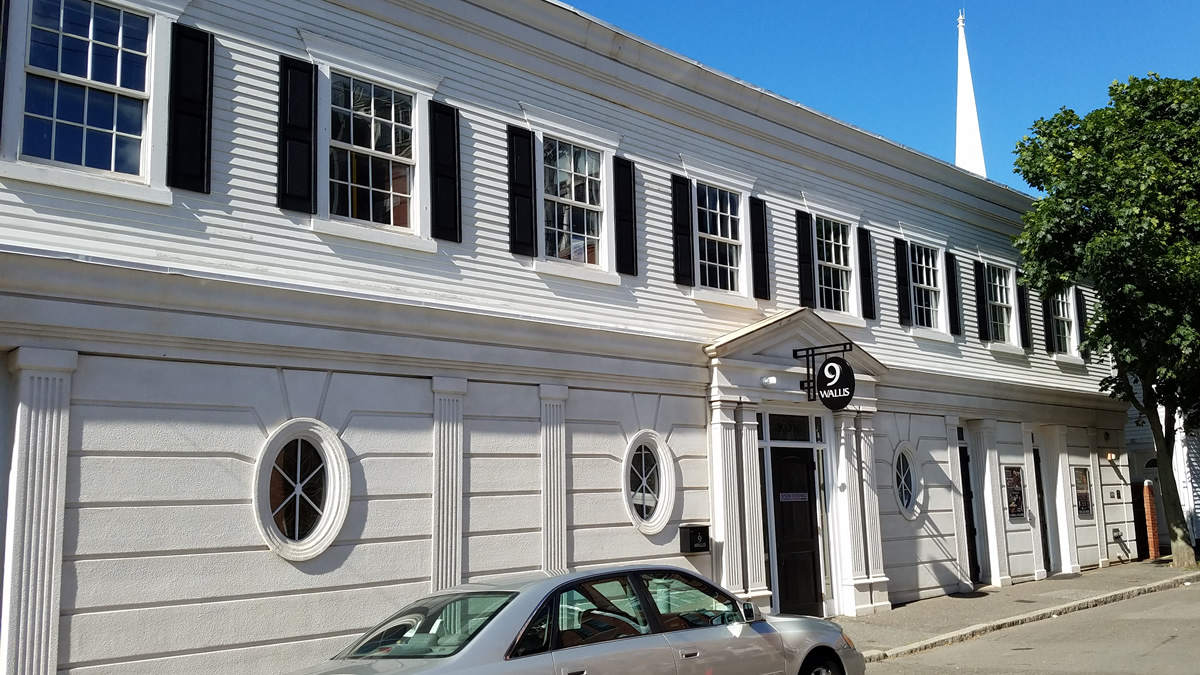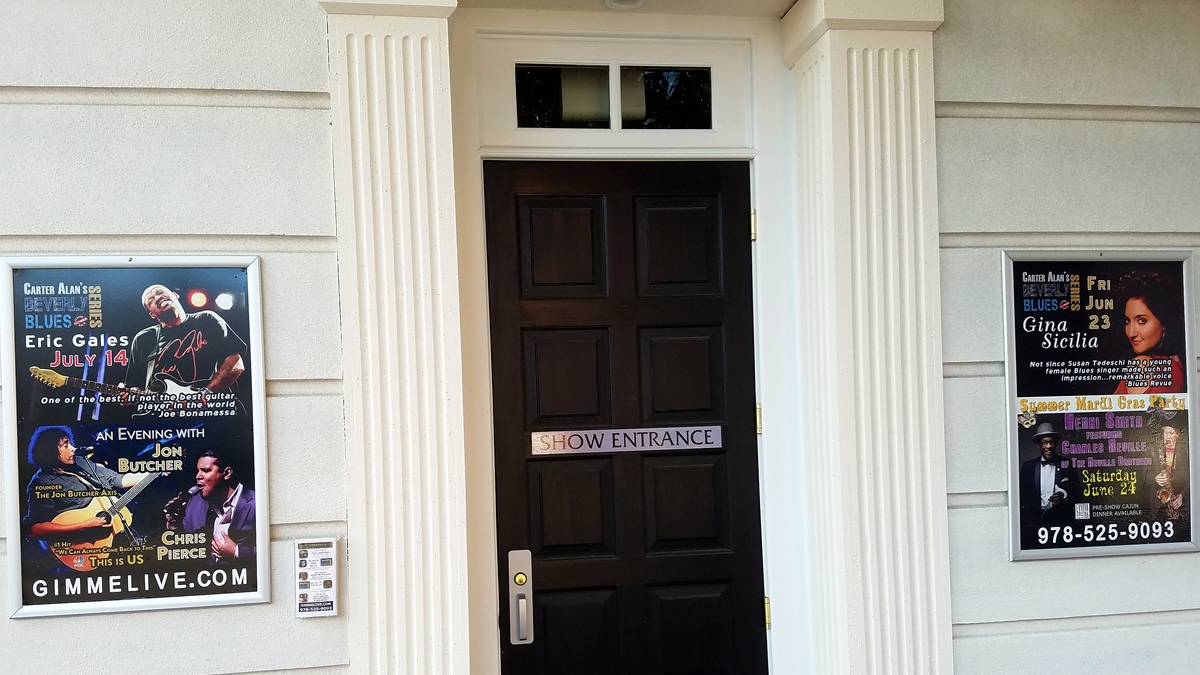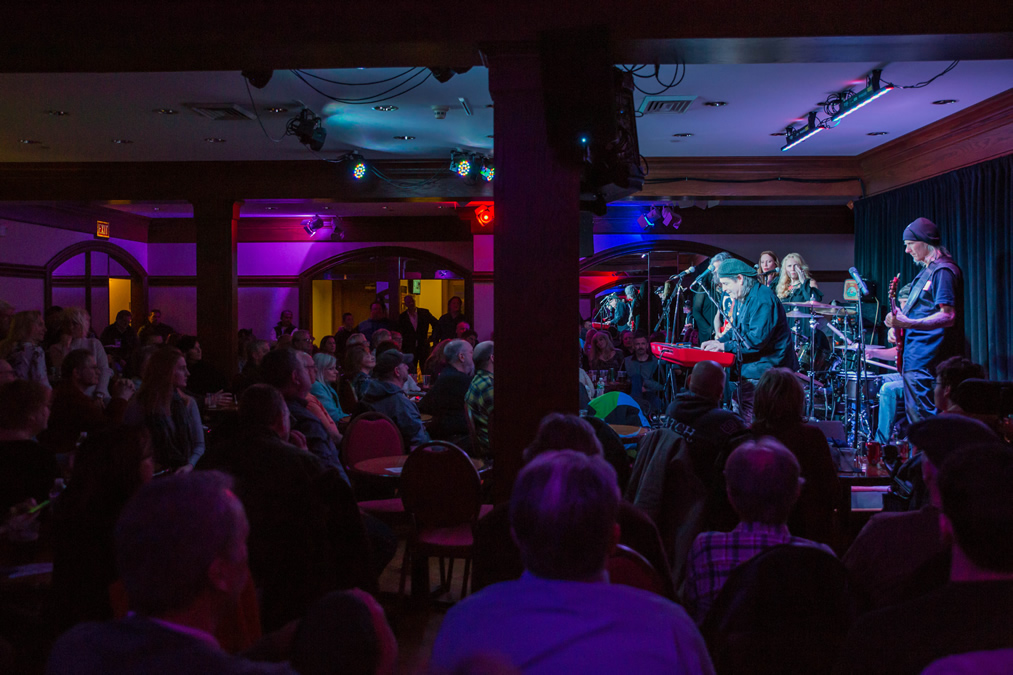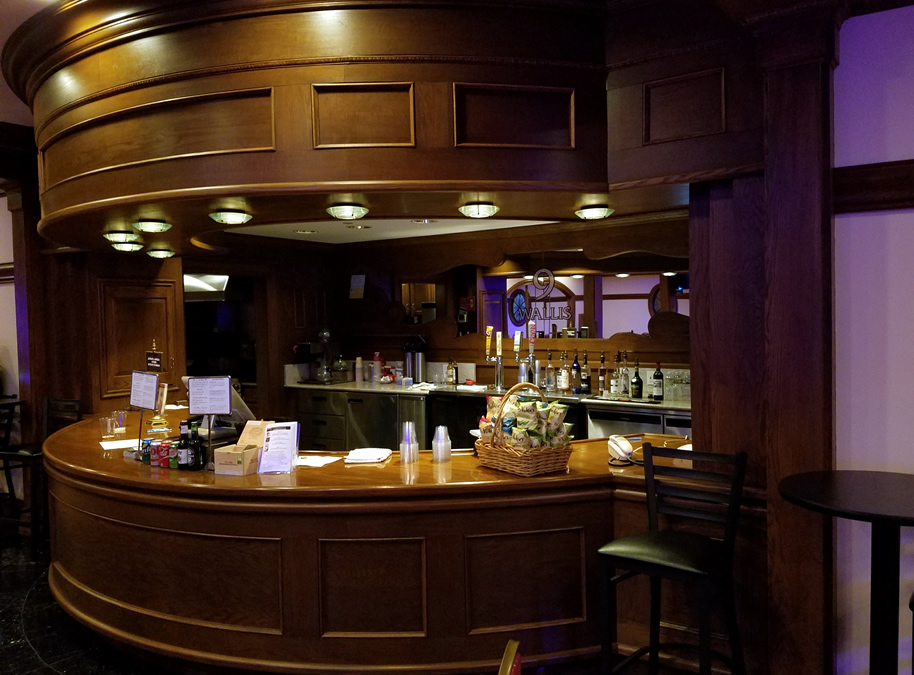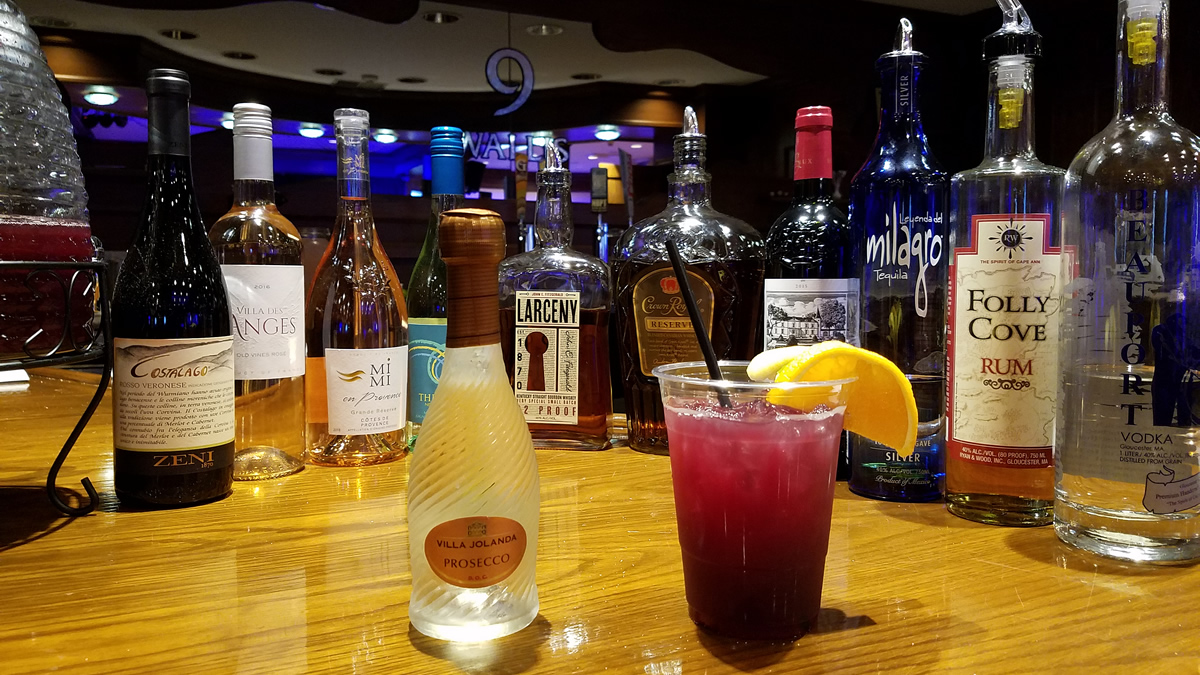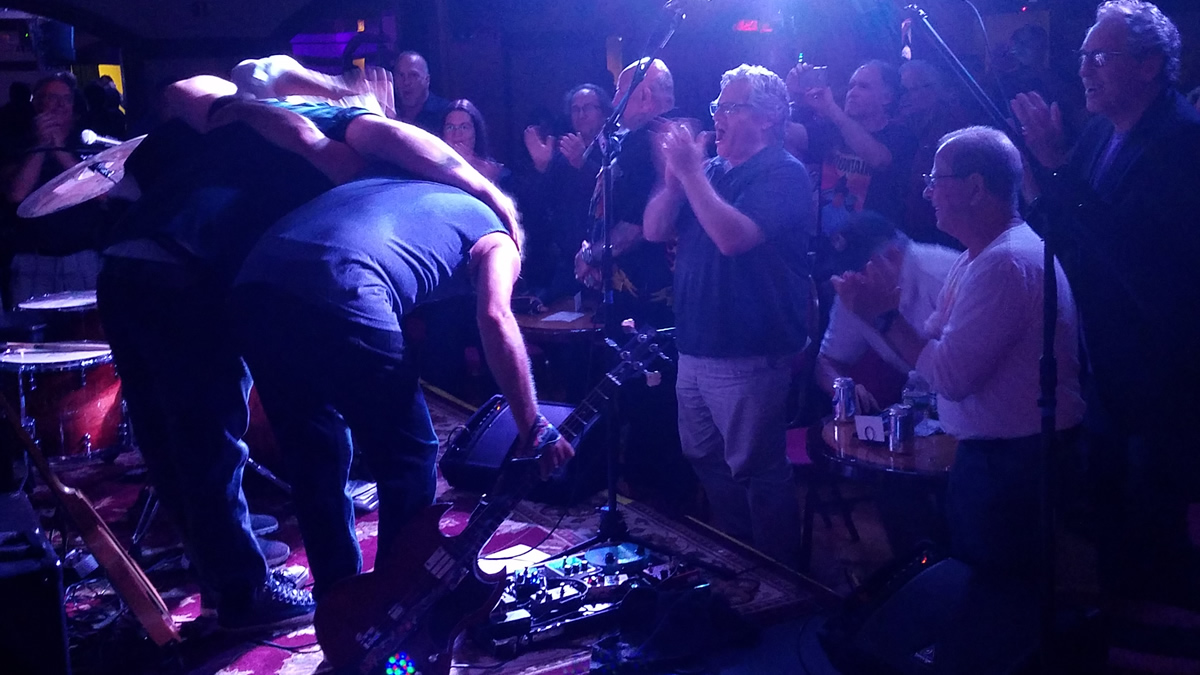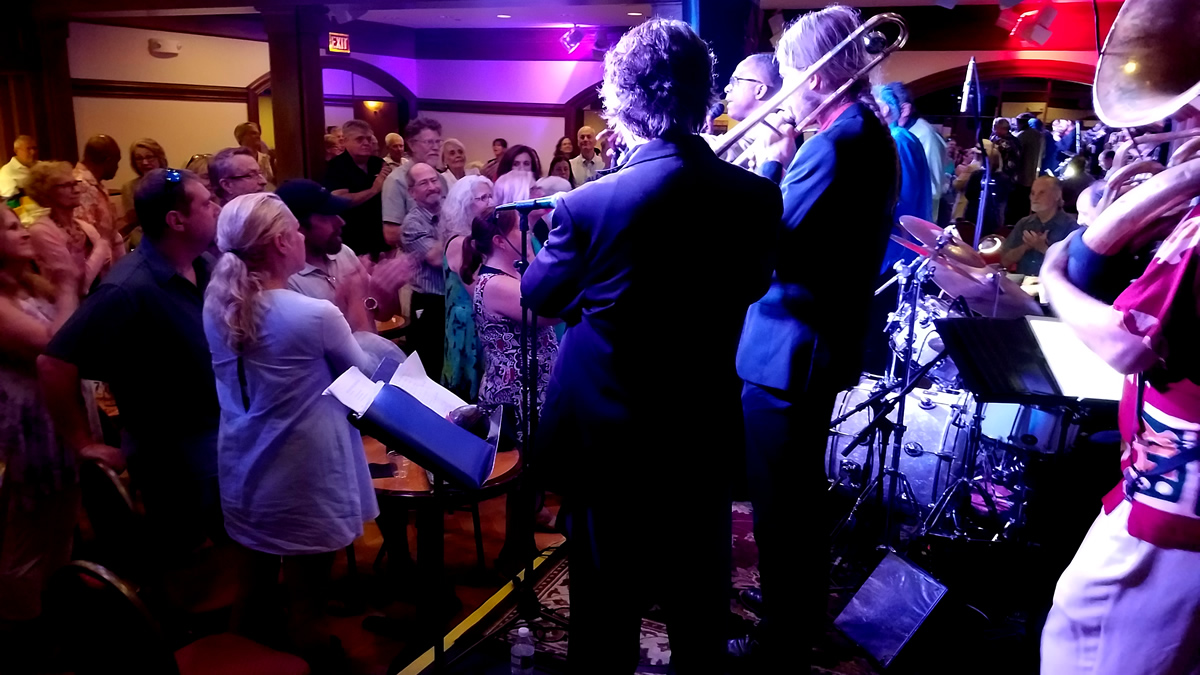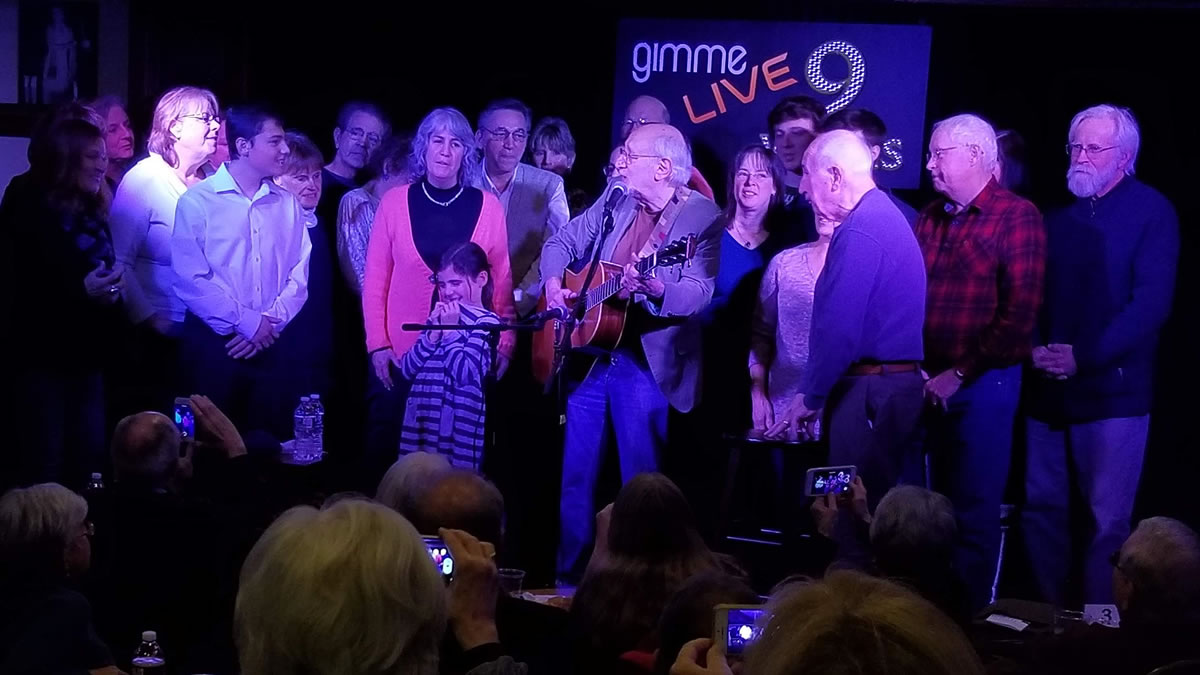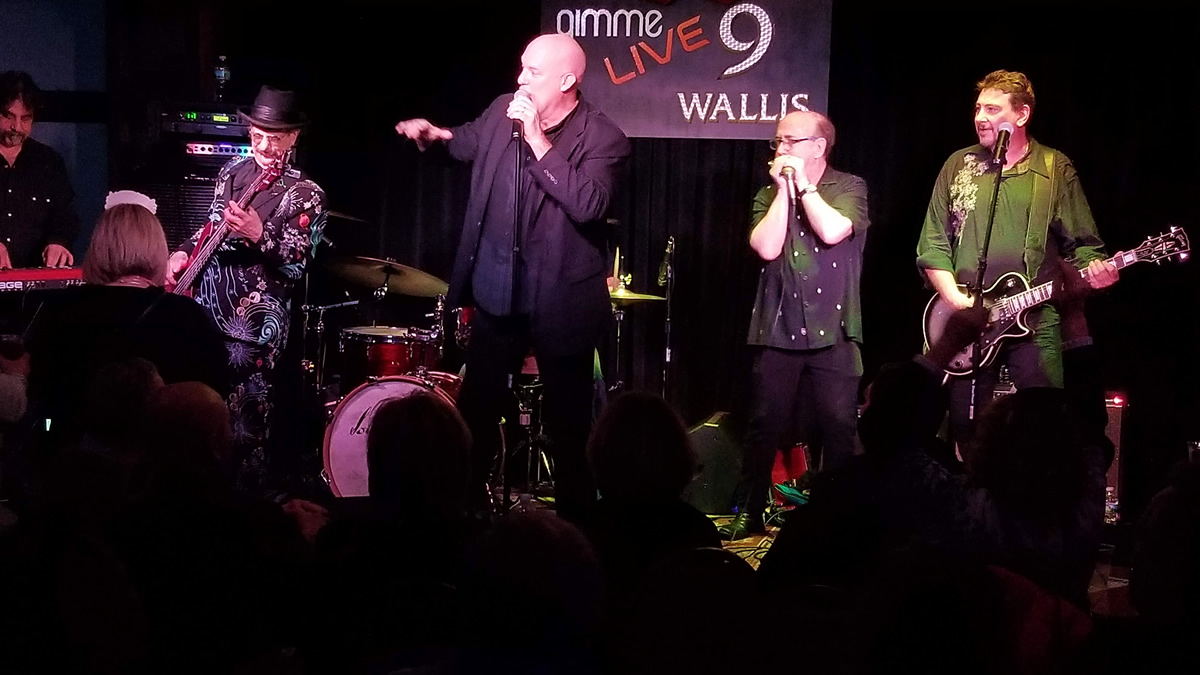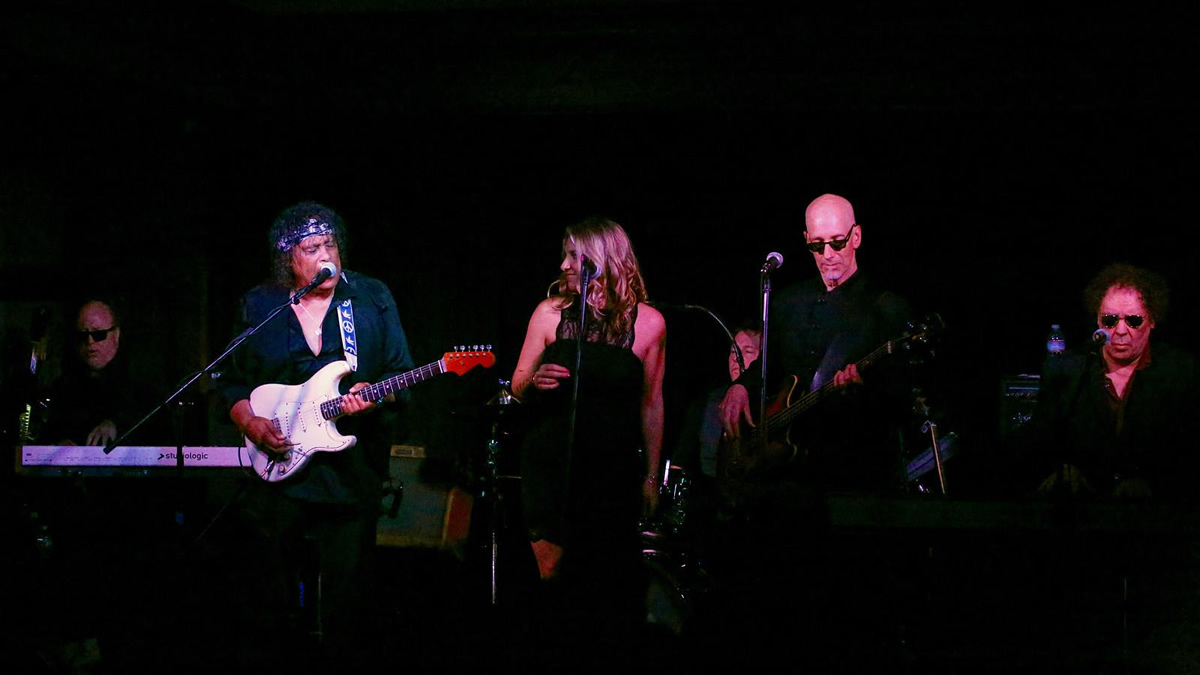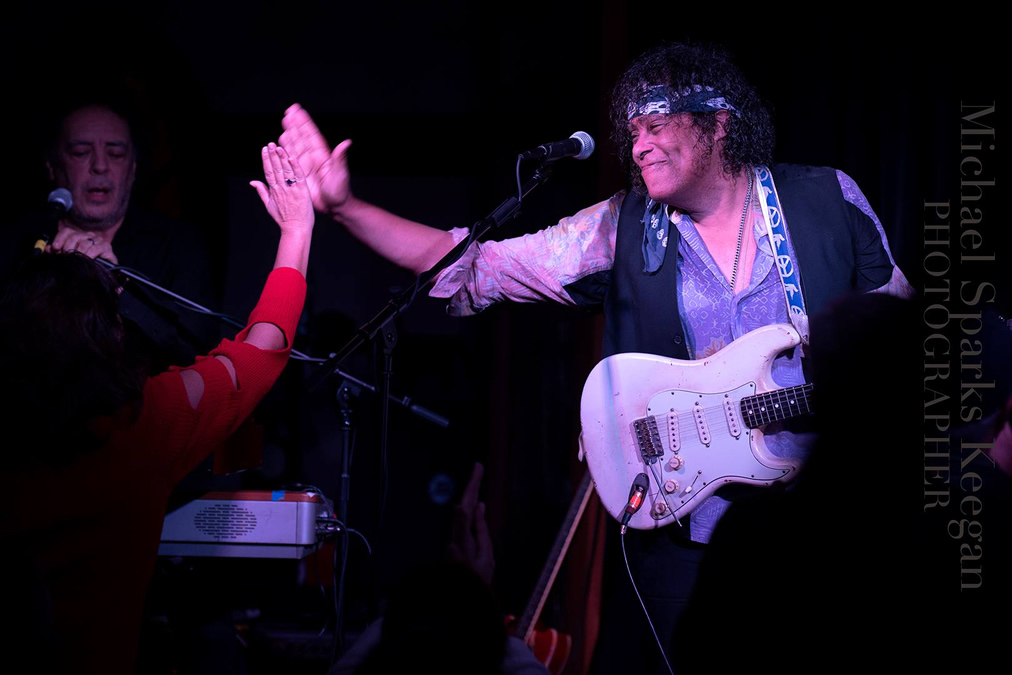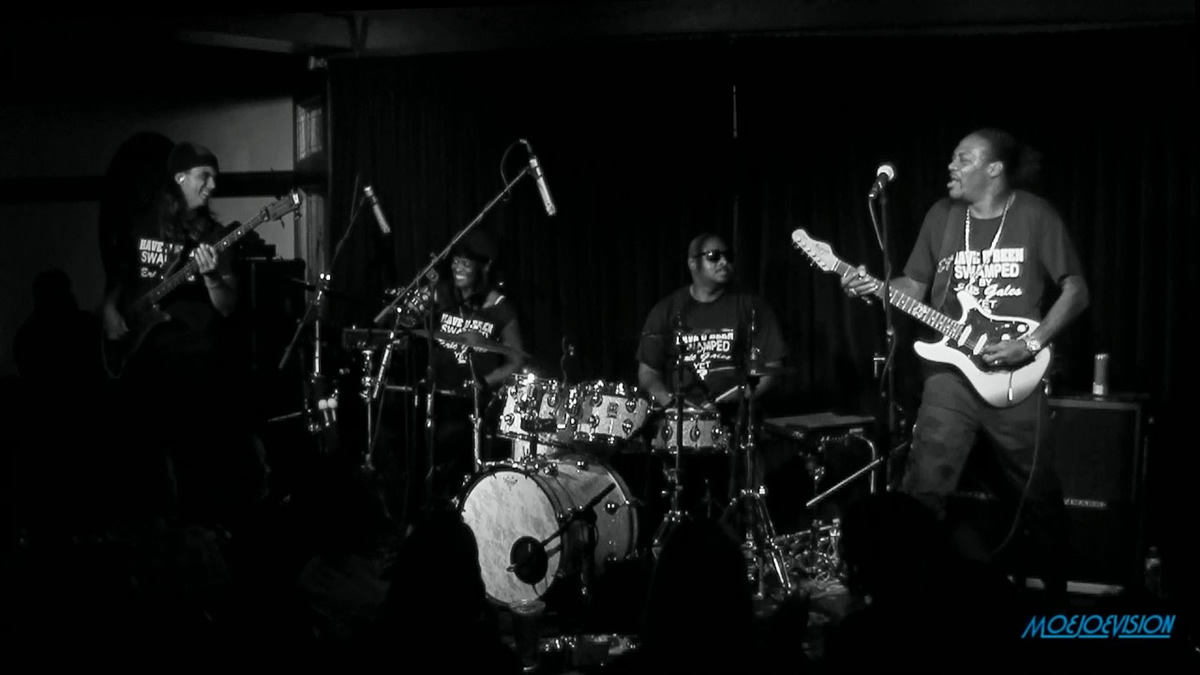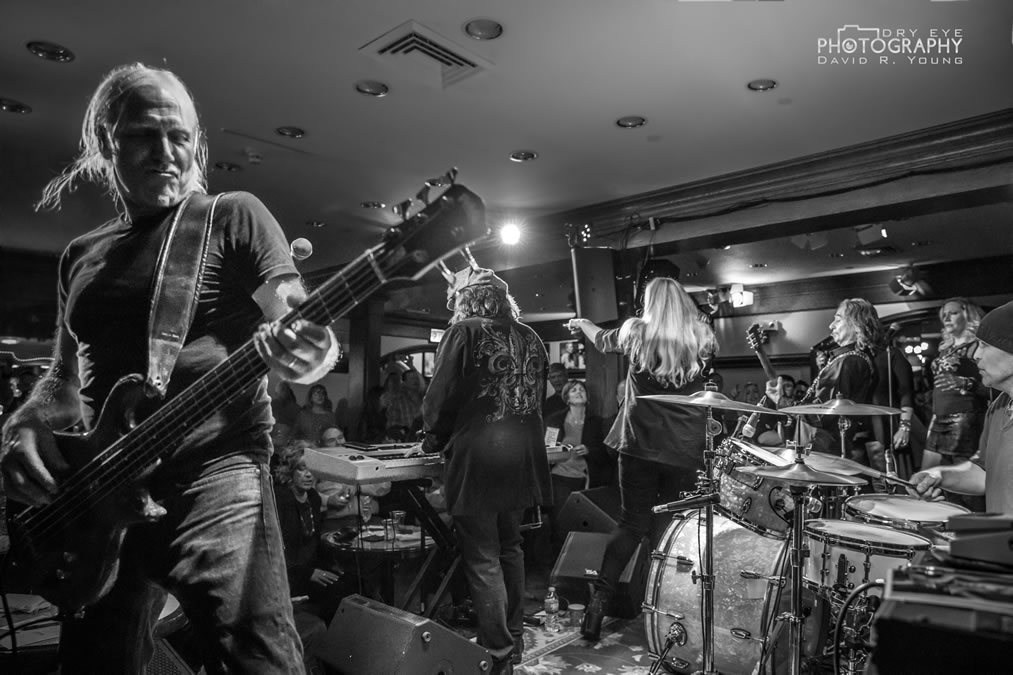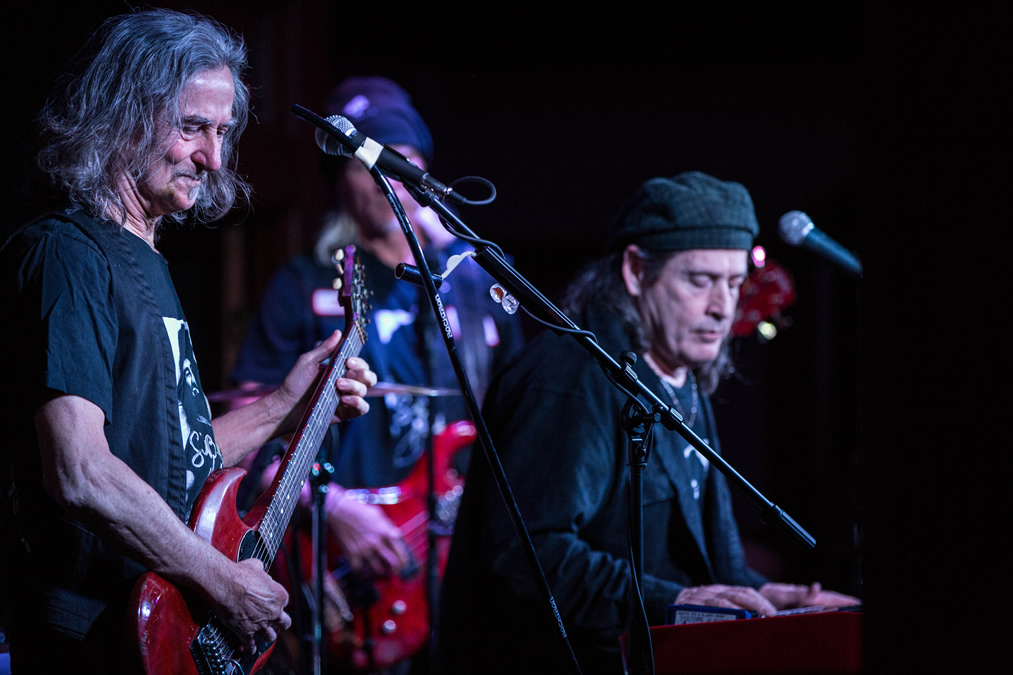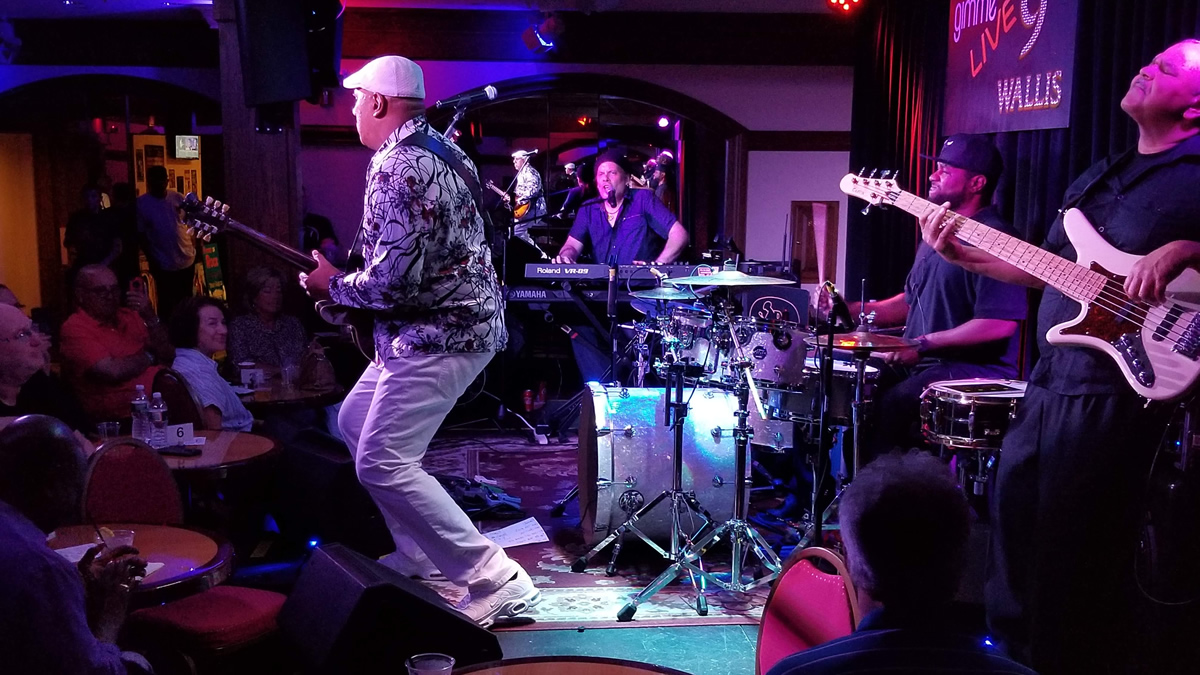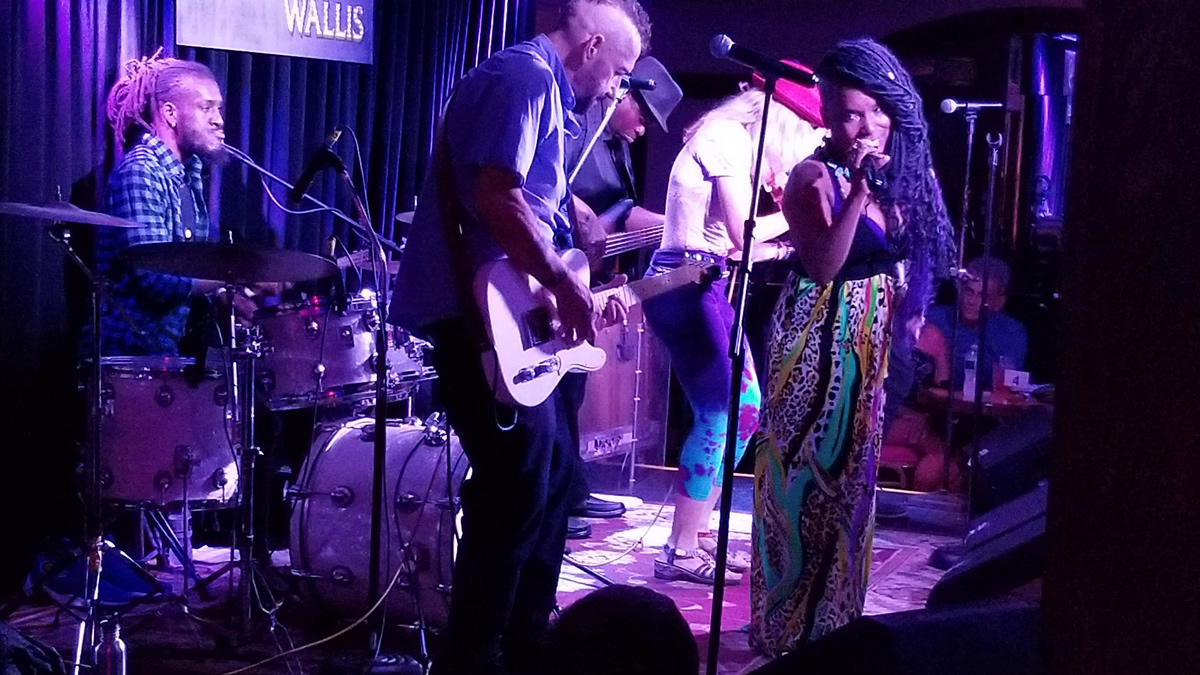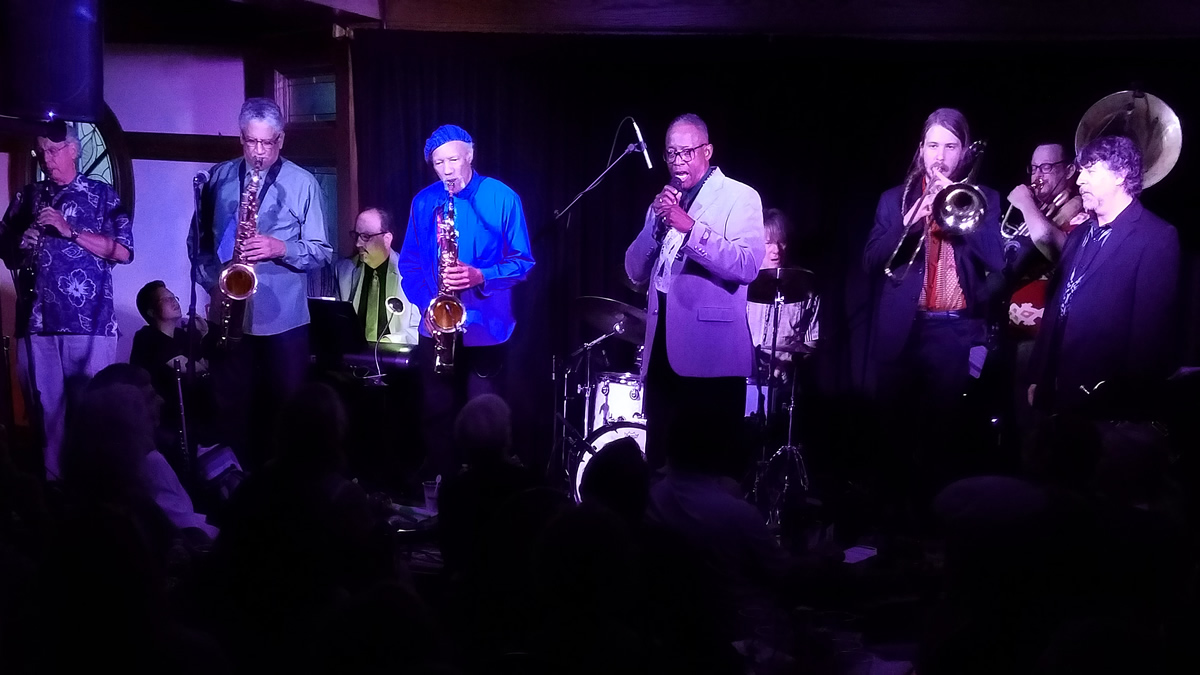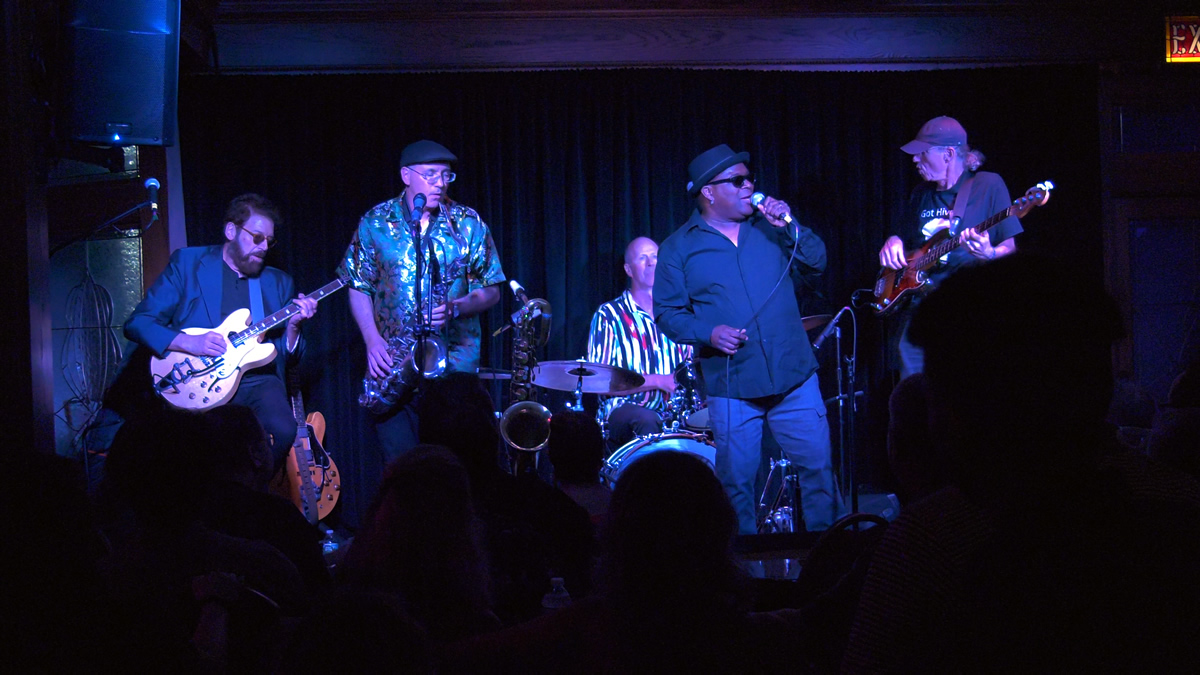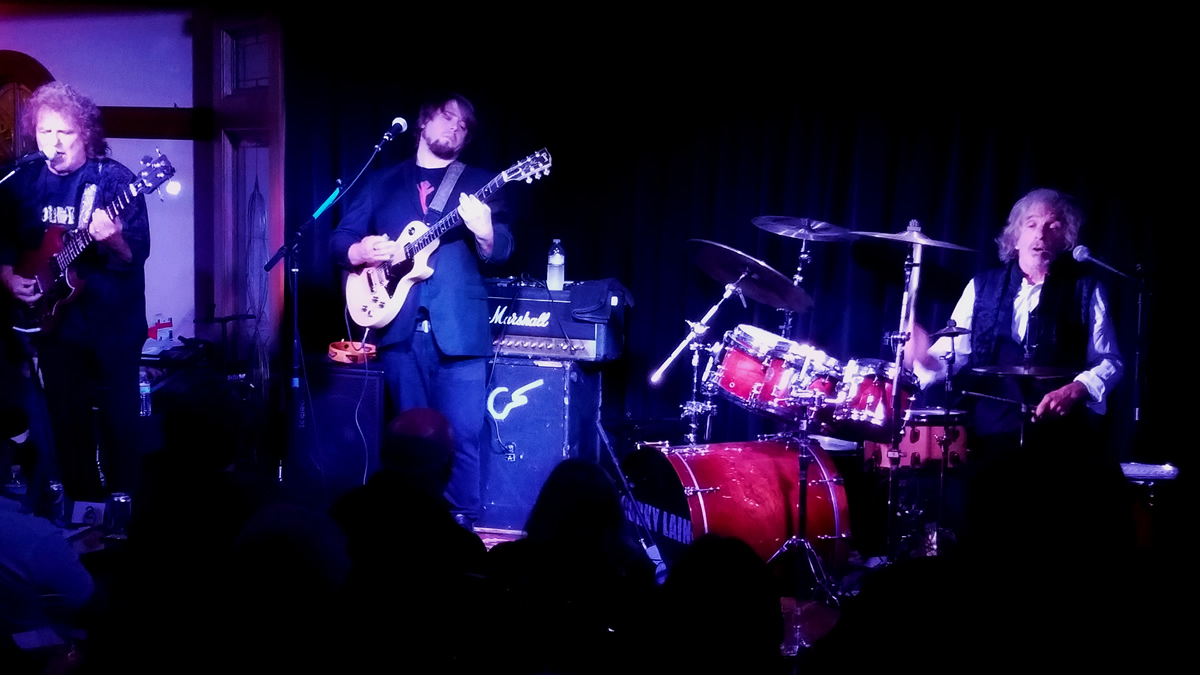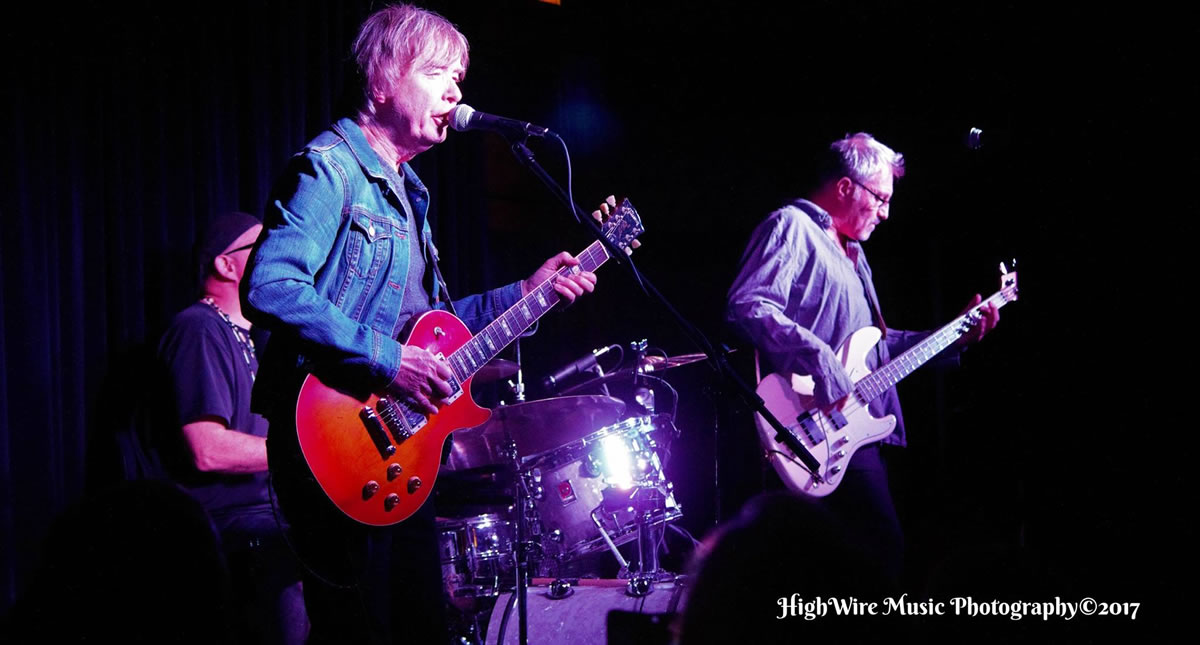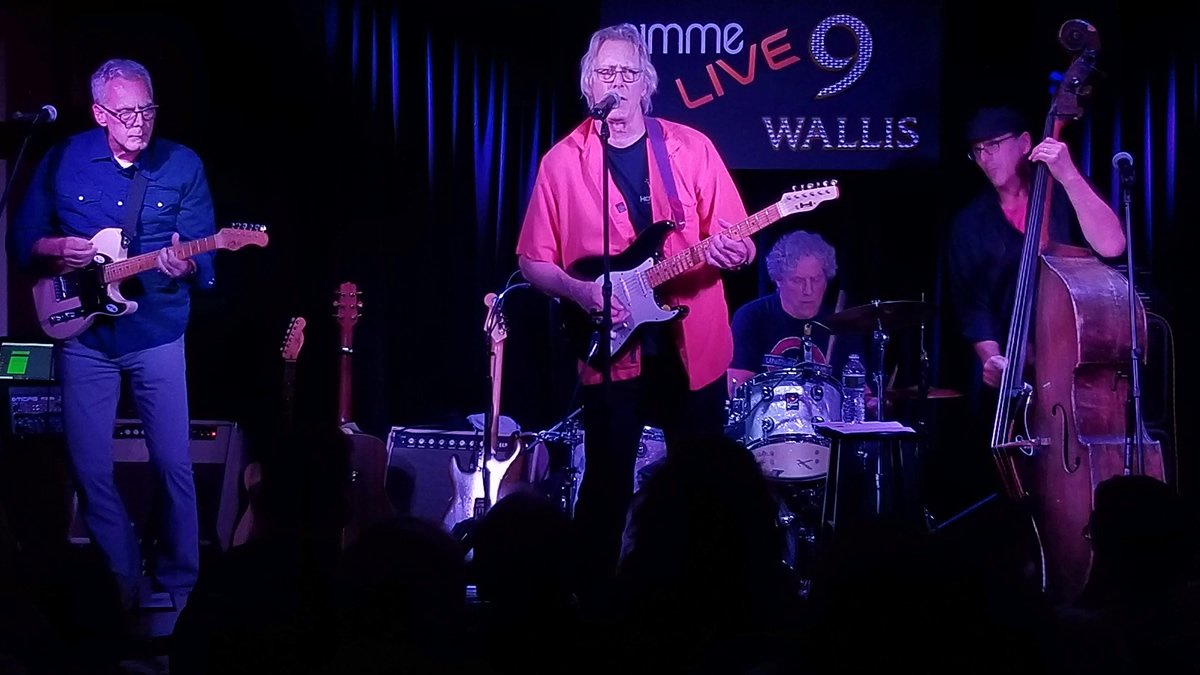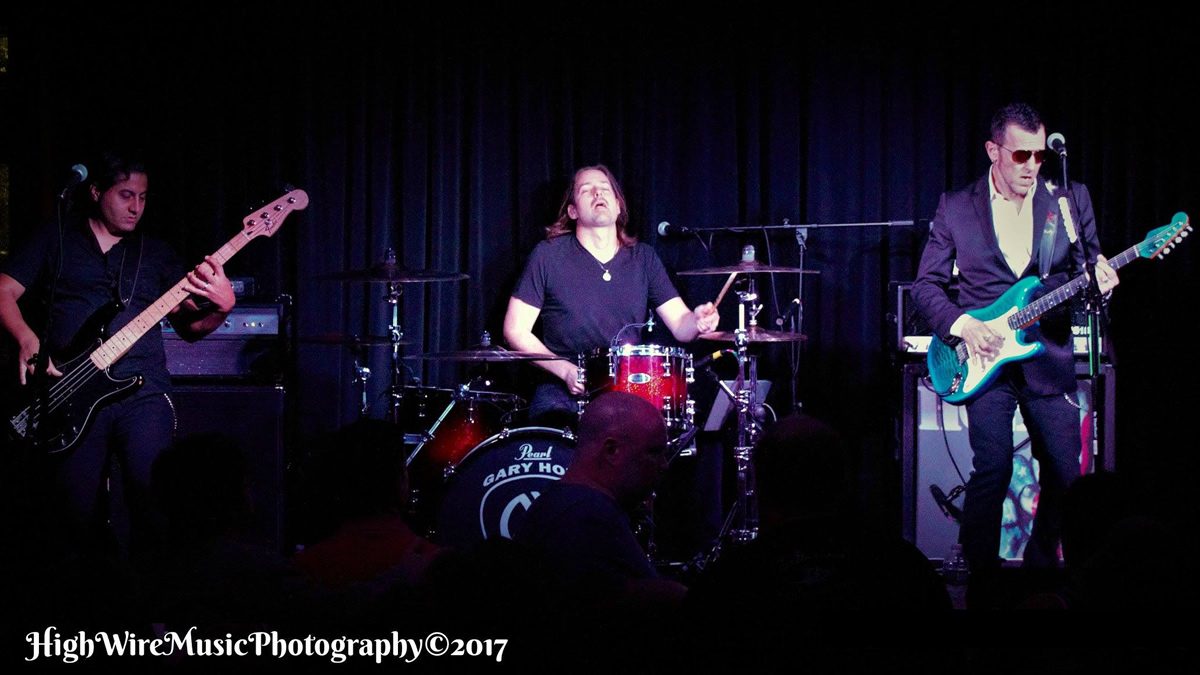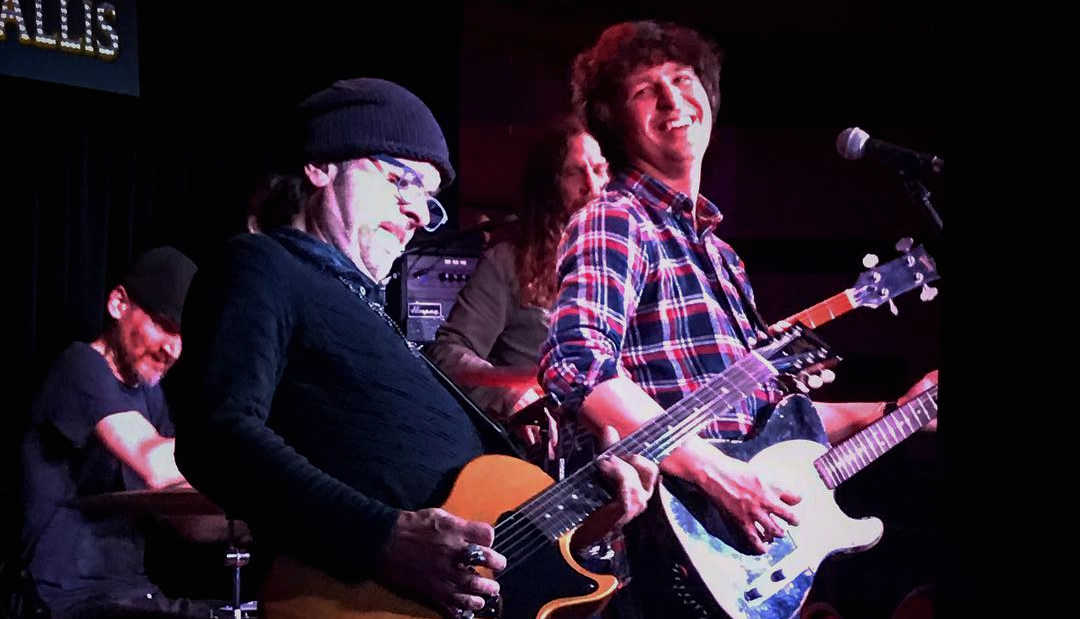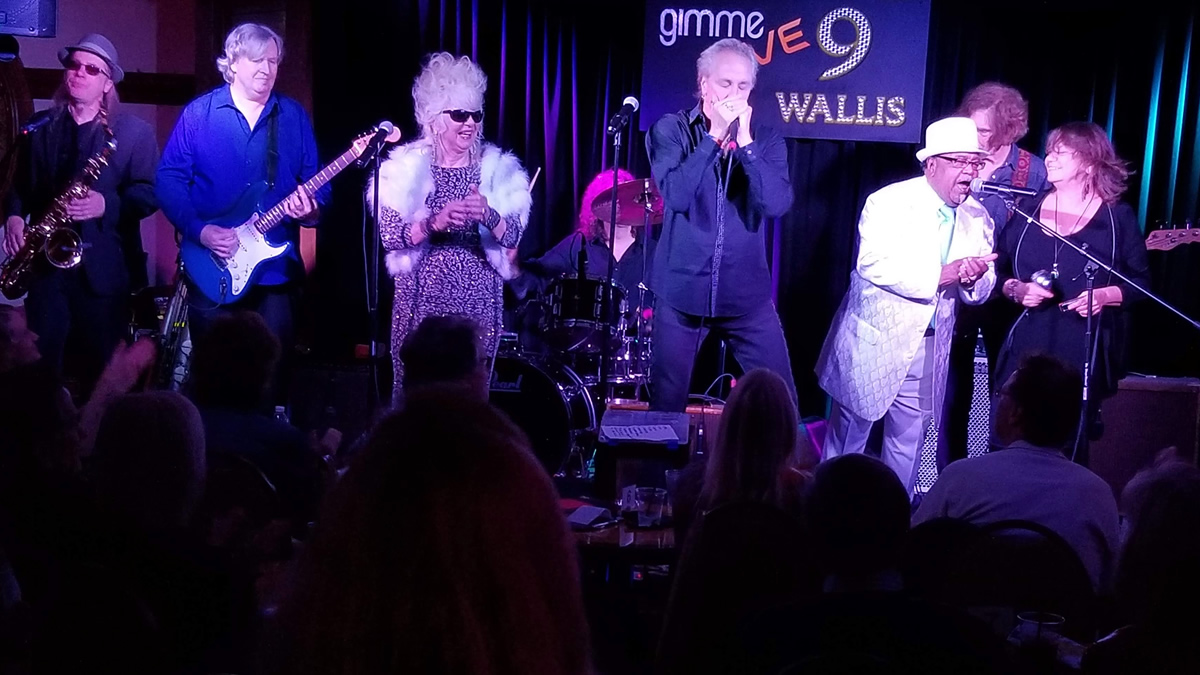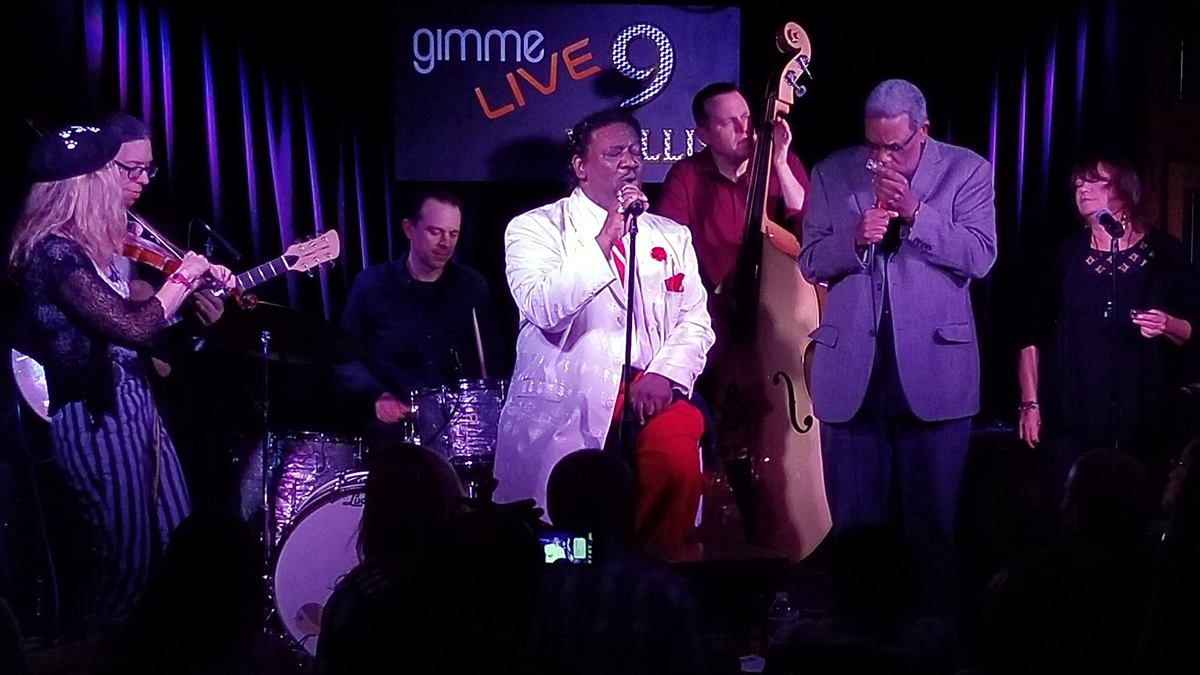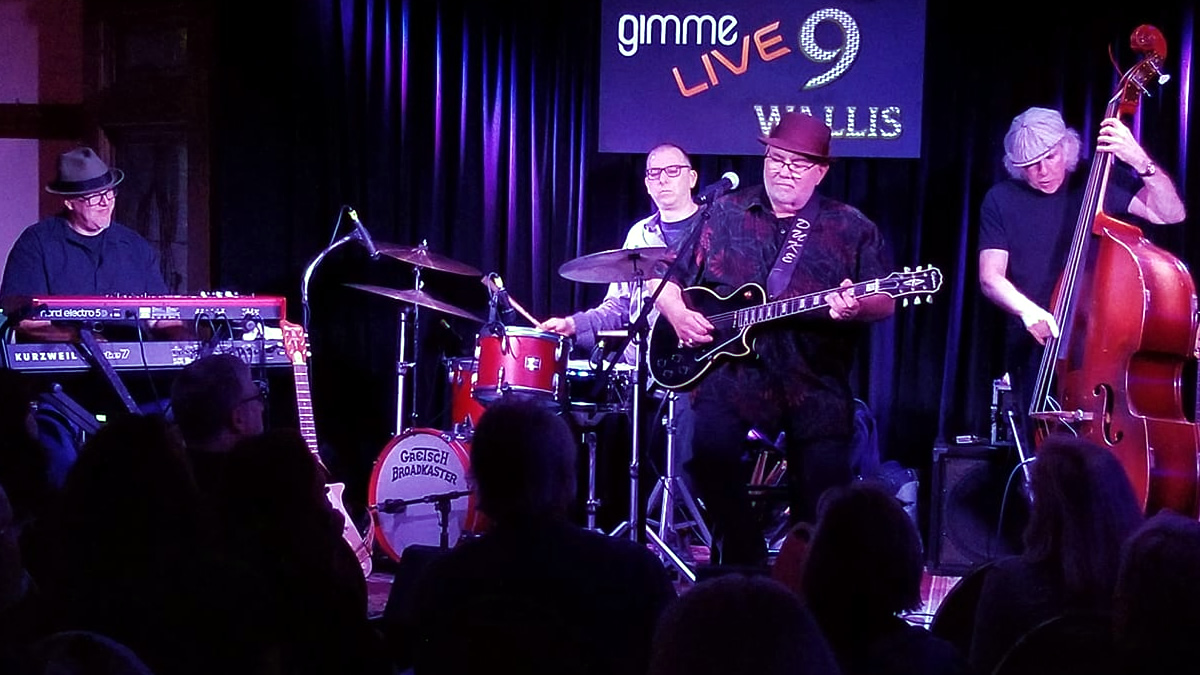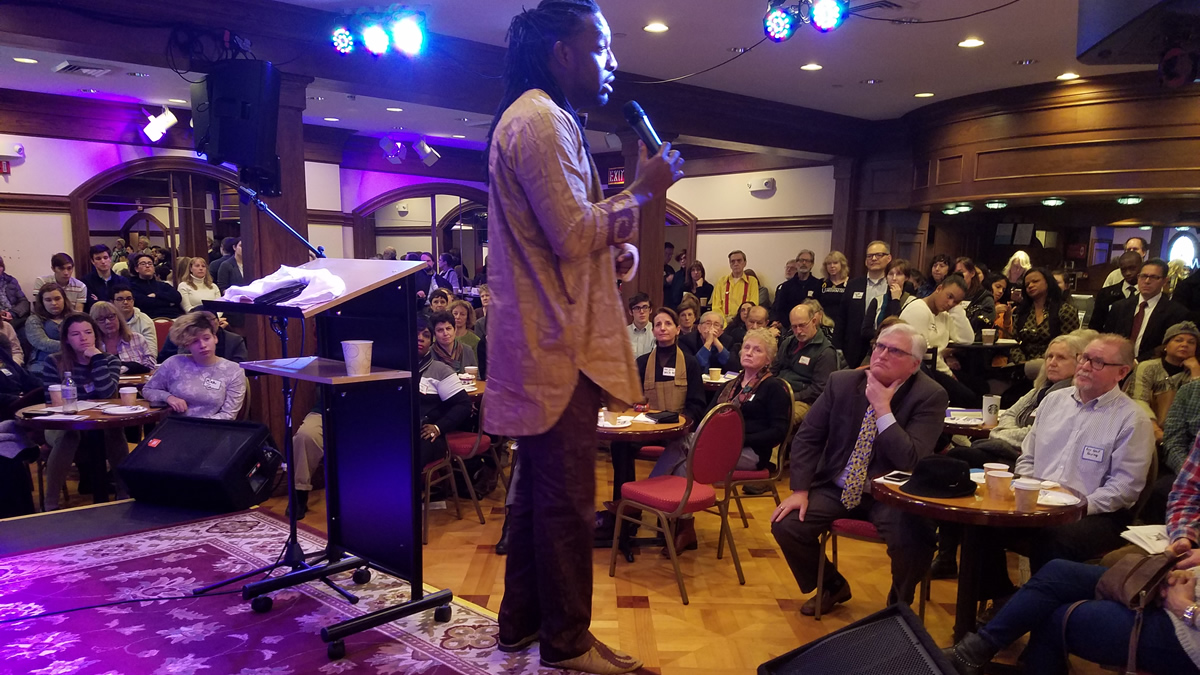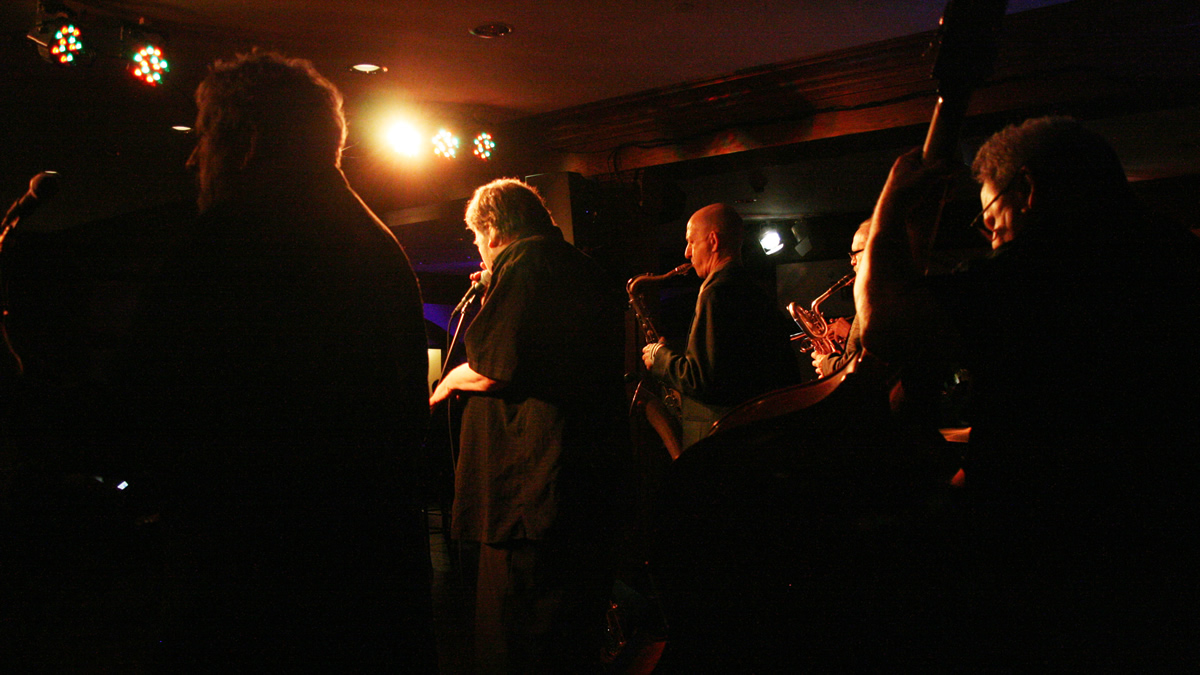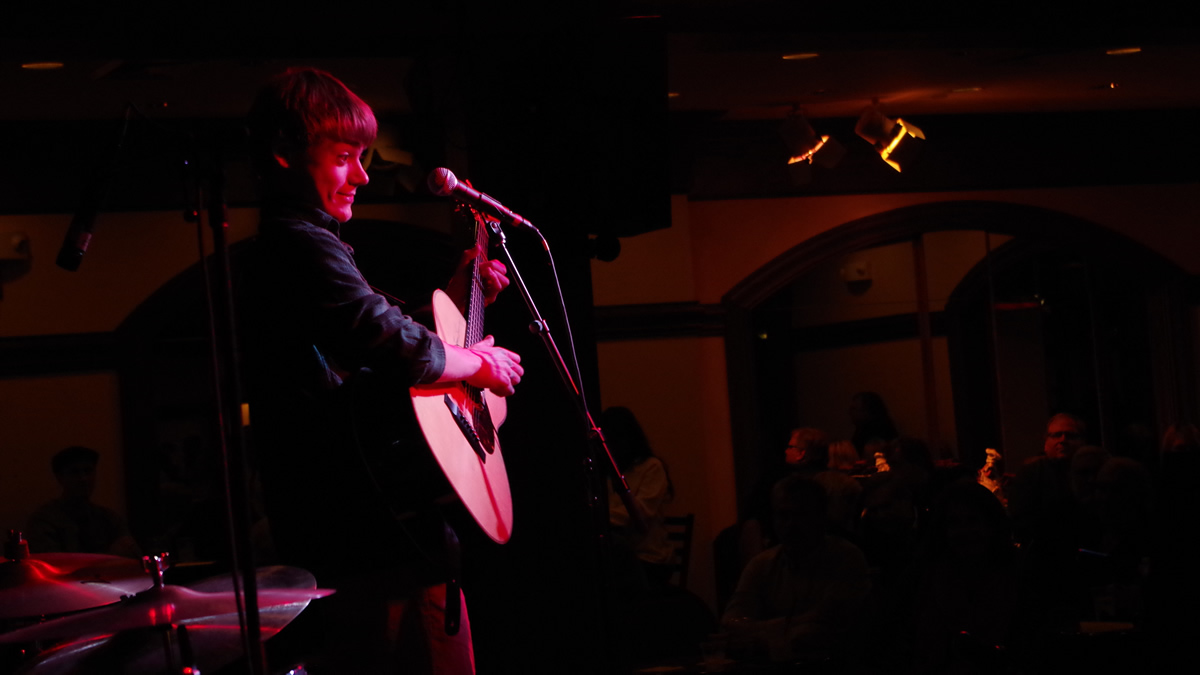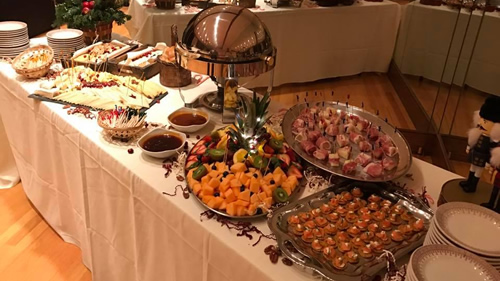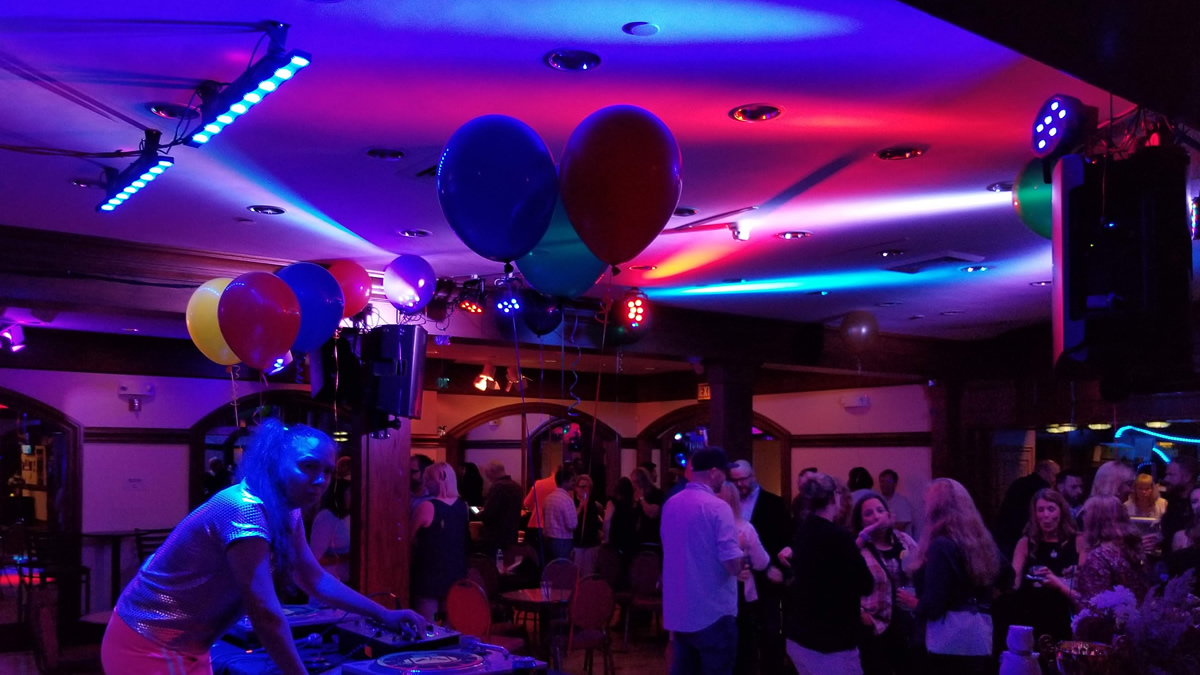 About 17 miles north of Boston, award-winning 9 Wallis is a gorgeous, fully restored, historic location conveniently situated in the heart of Downtown Beverly's Arts District at 9 Wallis Street, right next to the Larcom Theatre -- less than half a mile from the Beverly Depot rail station and 3 miles from Route 128, with plenty of nearby parking (see map).
In April 2017, after 4 years of presenting over a hundred shows at Beverly's Larcom Theatre (featuring Grammy-winners, Rock & Roll Hall of Famers and platinum recording artist), gimmeLIVE's owners Peter and Vickie Van Ness, transformed 9 Wallis into the most intimate, elegant listening room north of Boston with comfortable seating at tables, plus food & beverage service offering fine wines, local craft beers, specialty cocktails (featuring local distilleries and all-natural juices) and top-shelf spirits.
In August 2018, Peter and Vickie were presented with the Boston Blues Society's Keeping the Blues Alive Award for their work at 9 Wallis.
Because of its beautifully restored, tremendously flexible space with the best dance floor on Boston's North Shore, 9 Wallis has become a favorite venue for fundraisers, private parties and corporate events. Local charities have raised thousands of dollars at 9 Wallis (see examples). With world-class entertainment, an event can begin as a cocktail party or fully seated dinner...then transform into a nightclub-style dance party with concert quality sound and stage lighting.
CLICK HERE if you'd like someone to contact you about raising money for your charity. CLICK HERE if you want to book a party or corporate event.
Many new shows will be announced soon. Click here to join gimmeLIVE's FREE Concert Club and email list. You'll get special deals and prime seats before tickets go on sale to the public.
There is plenty of nearby parking at 7 lots from 150 feet away to 3 blocks away. Lots are 25 Cents/Hour (see map). Street parking is more. All parking is FREE after 8pm and on Sundays.
Want us to produce a concert or festival to raise money for your organization? Click here
Want to sponsor one of our shows? Click here