Critically Acclaimed Shows ... Up Close & Personal
JAMES MONTGOMERY BAND 50th Anniversary Celebration
DATE
Friday, November 27, 2020
TIME
8:00PM

(Doors 7:00PM)

VENUE

9 Wallis Street

Venue Details
TICKETS
RESERVED SEATS (ALL AGES)

$25.00, $35.00
"The John Mayall of New England"
Celebrate the 50th anniversary of Blues legend James Montgomery Band at a very special concert to benefit Guitars for Vets.
The last James Montgomery Benefit at 9 Wallis sold out 2 shows! Don't miss your only chance to party with James Montgomery this season at the most intimate elegant listening room on Boston's North Shore!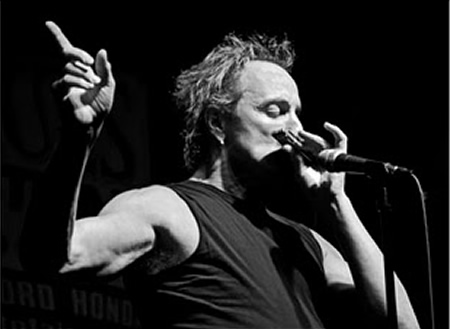 Peter Wolf calls James Montgomery "The John Mayall of New England" -- and for good reason. When blues legend James Montgomery plays the harmonica, he "brings it on home".
Here's what The Nashville Tennessean said when James toured as a special guest with the Johnny Winter Band: "If ever the time came to use two 'legendary' tags in one story, it is to describe both Winter and Montgomery. They are blues masters of the first and highest degree."
And here's what music critic Ken Abrams wrote when James sat in with Gregg Allman last summer, "... a real treat for the locals saw accomplished bluesman James Montgomery join the band onstage for a rocking version of Muddy Waters 'Can't Be Satisfied.' Montgomery's harp no doubt wailed over Narragansett Bay, an early show highlight that really got the crowd going."
Don't miss this rare chance to take part in blues legend James Montgomery's latest recording.
While growing up in Detroit he learned first-hand from the masters - James Cotton, John Lee Hooker, and Jr. Wells - at the legendary "Chessmate." Over the years, he's carried on in the tradition and continues to be a vital presence in Blues as one of the most dynamic performers on the scene.
In 1970, while attending Boston University, Montgomery formed the James Montgomery Band. His inimitable (oh yeah, he majored in English) harmonica playing combined with his incredibly energetic live shows led to the band's quick ascension on the New England music scene. Within two years, the James Montgomery band was among the hottest acts in Boston along with J. Geils and Aerosmith, and they were quickly signed to a multi-album deal with Capricorn Records.
Since that time, James has recorded six albums. His first, "First Time Out" has been remastered and re-released by MRG/Capricorn. Other include "James Montgomery Band" on Island Records which was number nine on Billboard's national playlist, "Duck Fever" with members of the David Letterman Band, "Live Trax," with the Uptown Horns (the Rolling Stones' horn section), and his release on Tone-Cool, "The Oven Is On."
Montgomery has toured with many major artists, including Johnny Winter, Aerosmith, Bonnie Raitt, Bruce Springsteen, the Allman Brothers, Steve Miller and others. He has jammed on stage with B.B.King, Buddy Guy, John Lee Hooker, Jr. Wells, James Cotton, Charlie Daniels, Bonnie Raitt, Greg Allman, Laverne Baker, Patti LaBelle, and Peter Wolf among others, including an impromptu session with Mick Jagger at New York's "Trax".
Over the years Montgomery's band has been a springboard for many musicians. Members of his band have included Billy Squire, Wayne Kramer (MC-5), Jeff Golub (Rod Stewart), Jim McCarty (Mitch Ryder and the Detroit Wheels), Nunzio Signore (Bo Diddley), Jeff Pevar (Ray Charles Orchestra, Crosby, Stills & Nash), Bobby Chouinard (drummer with Ted Nugent, Squire and Robert Gordon), Jeff Levine (Joe Cocker), Aerosmith's Tom Gambel, and many others.
ABOUT 9 WALLIS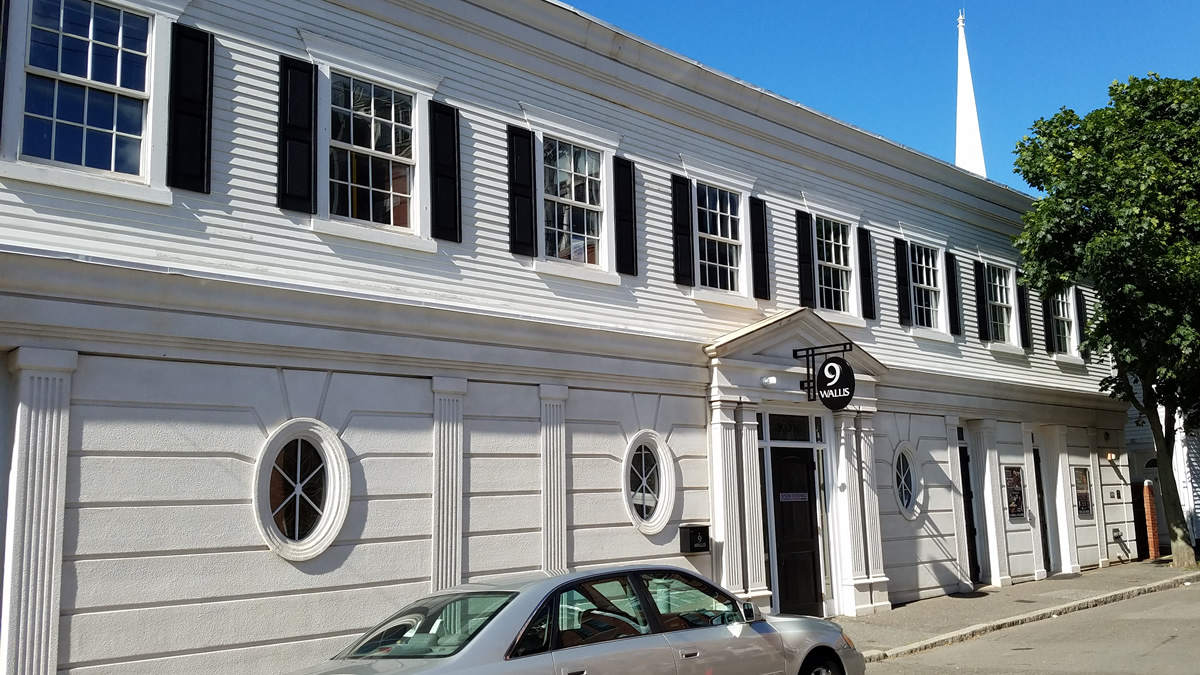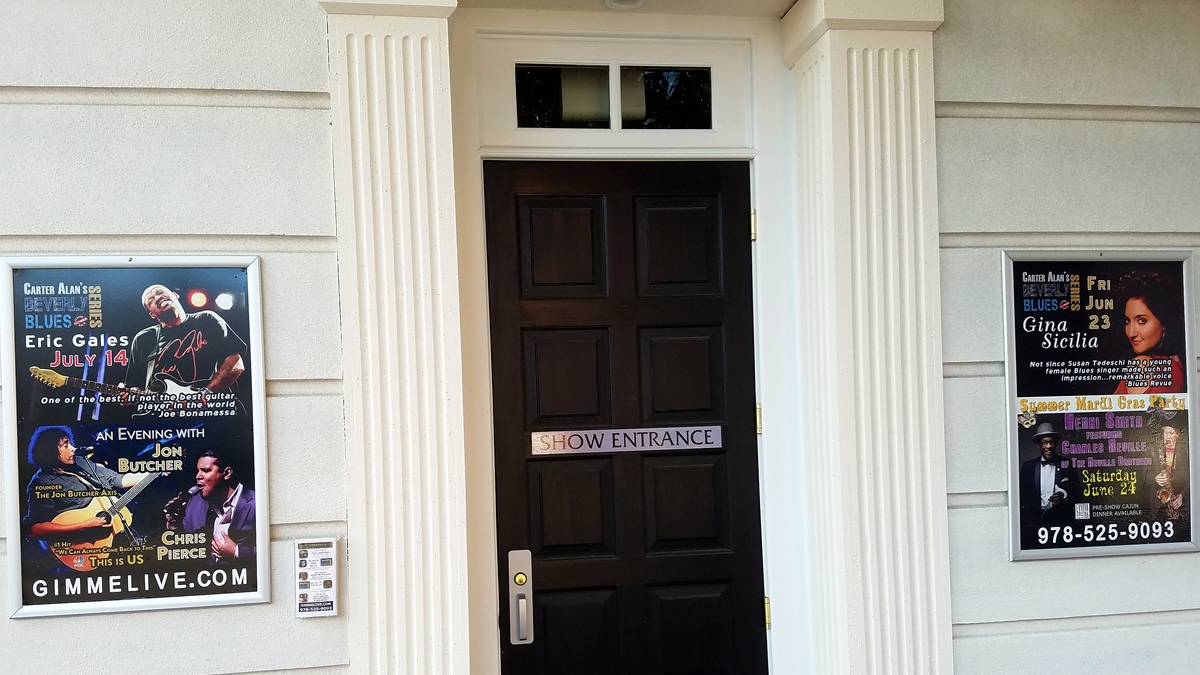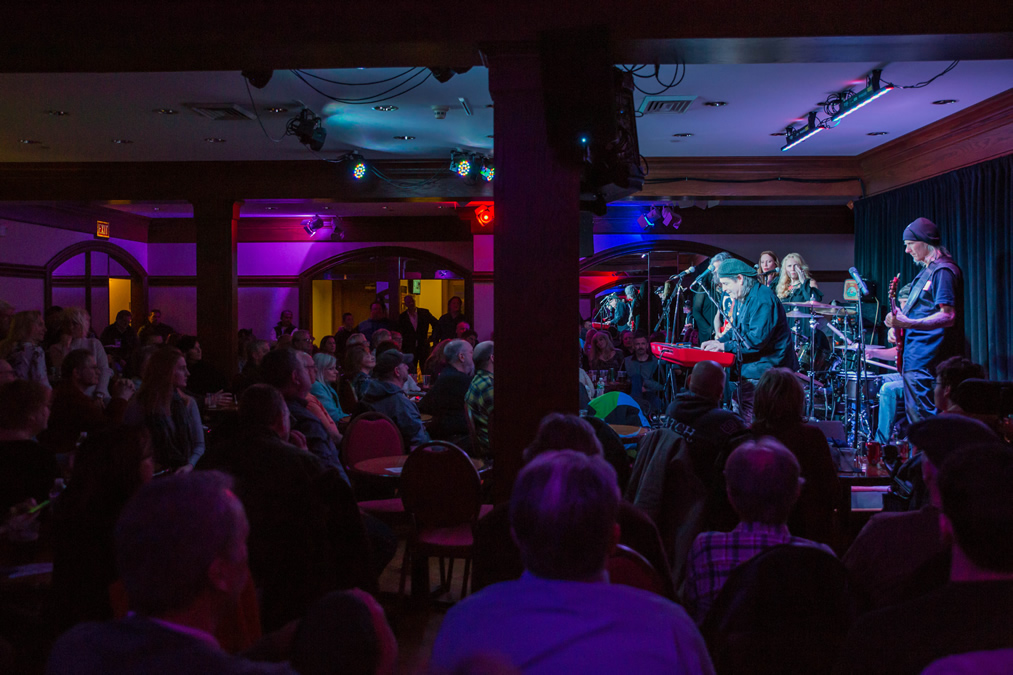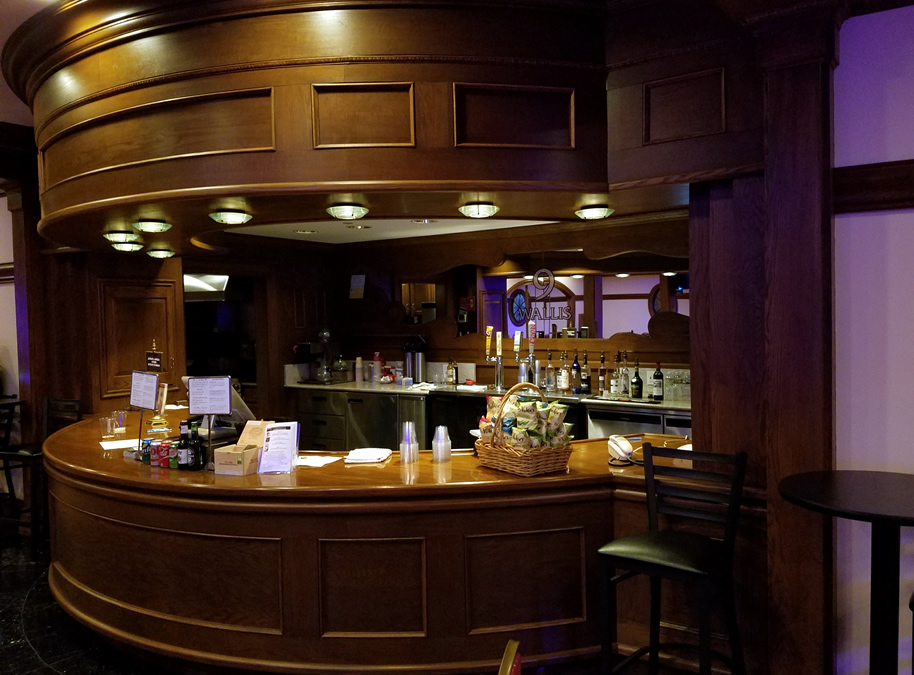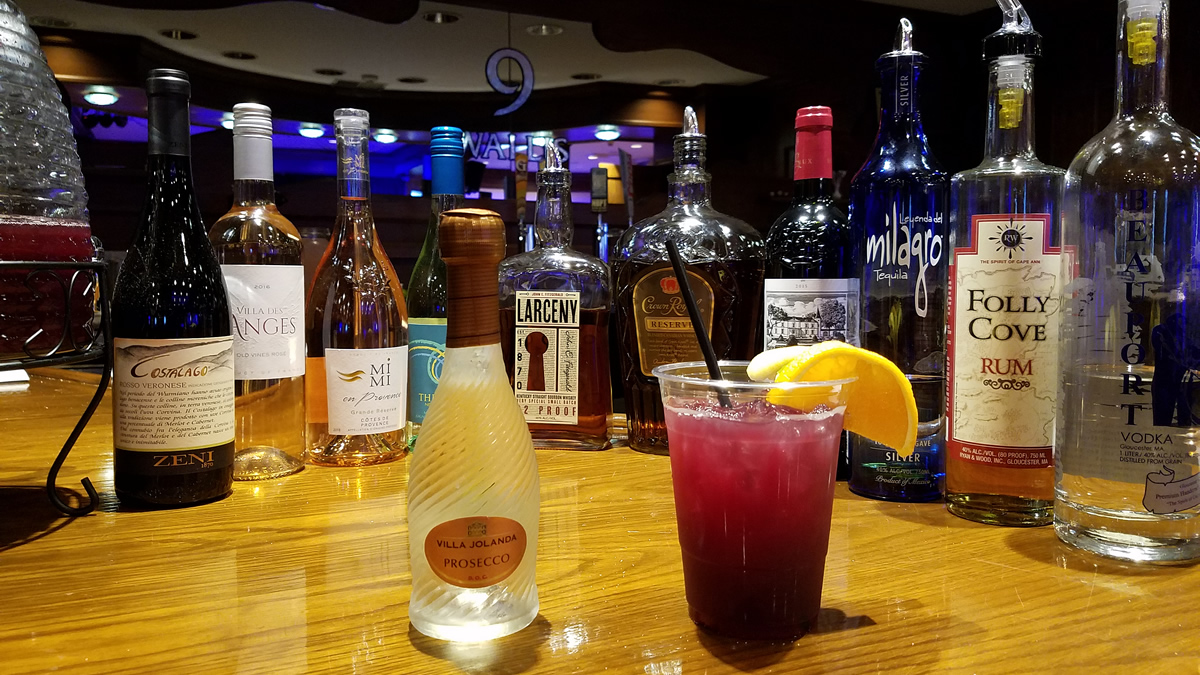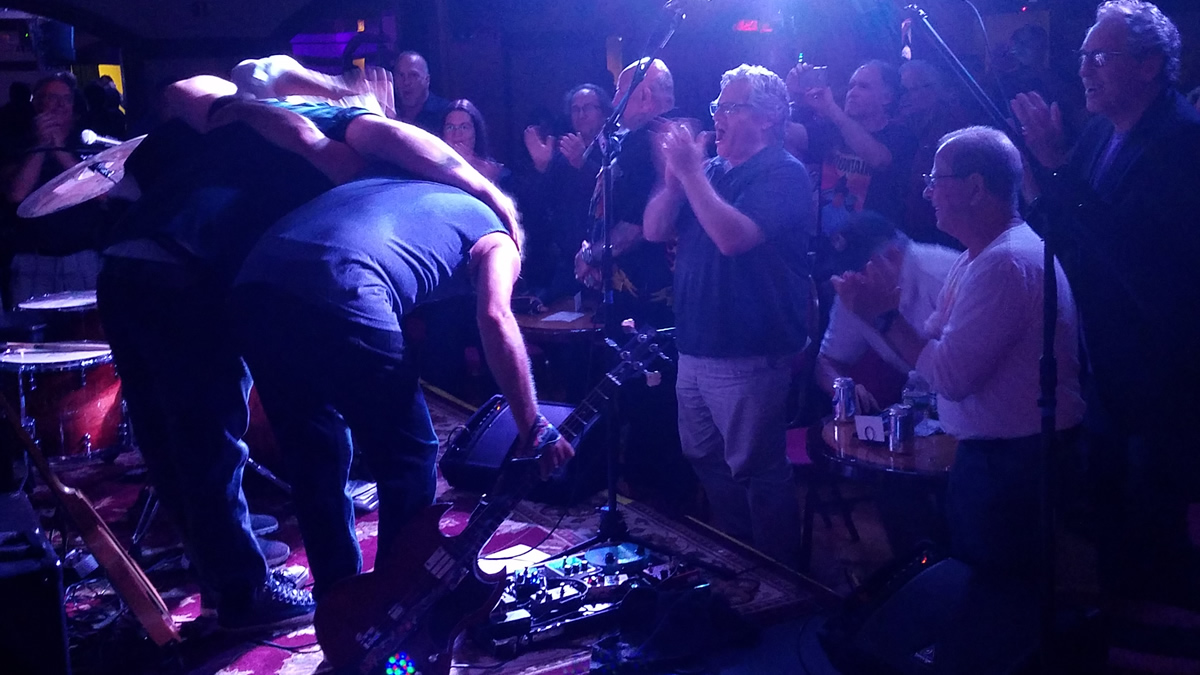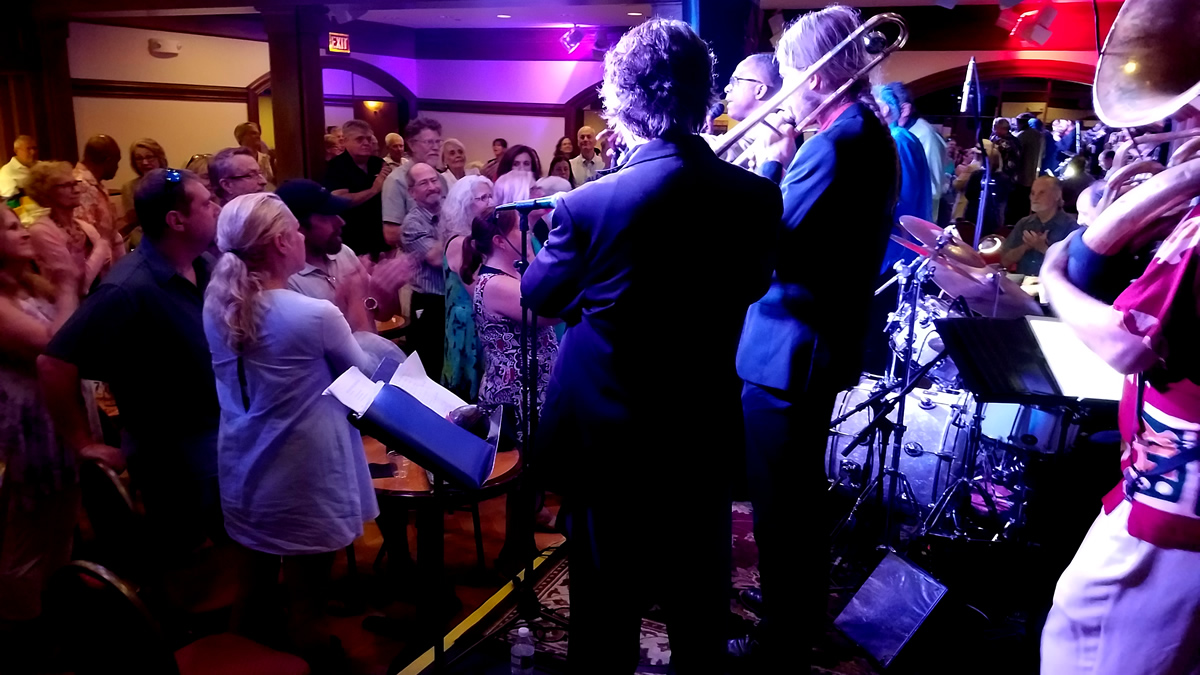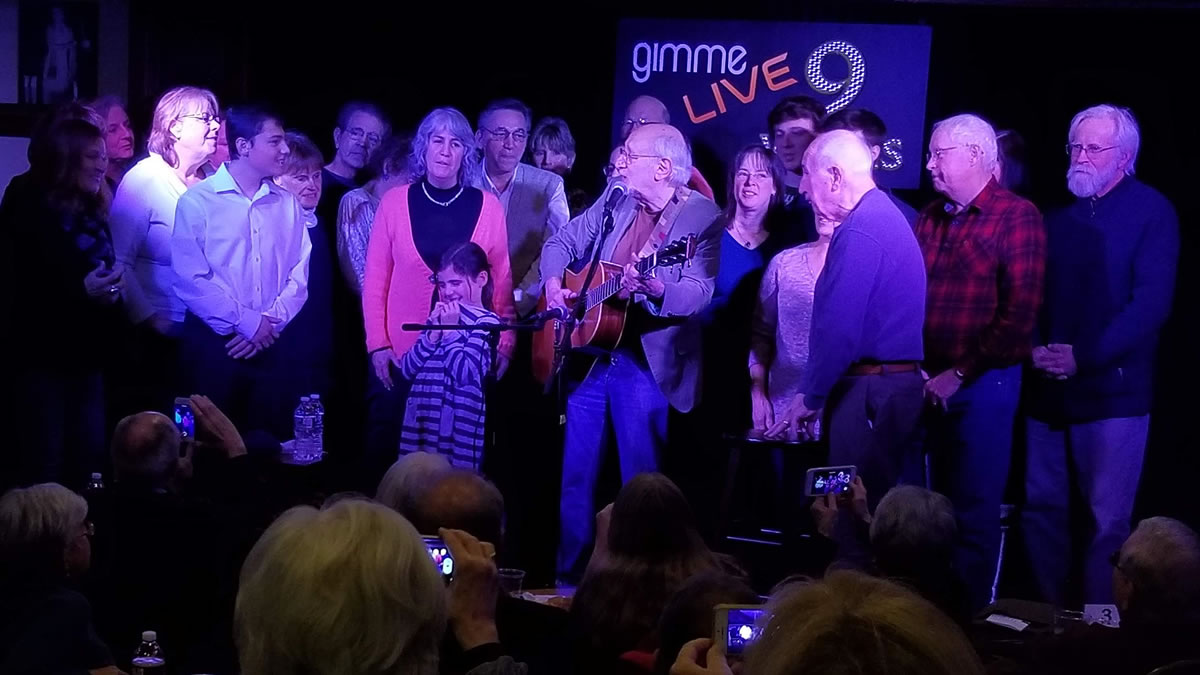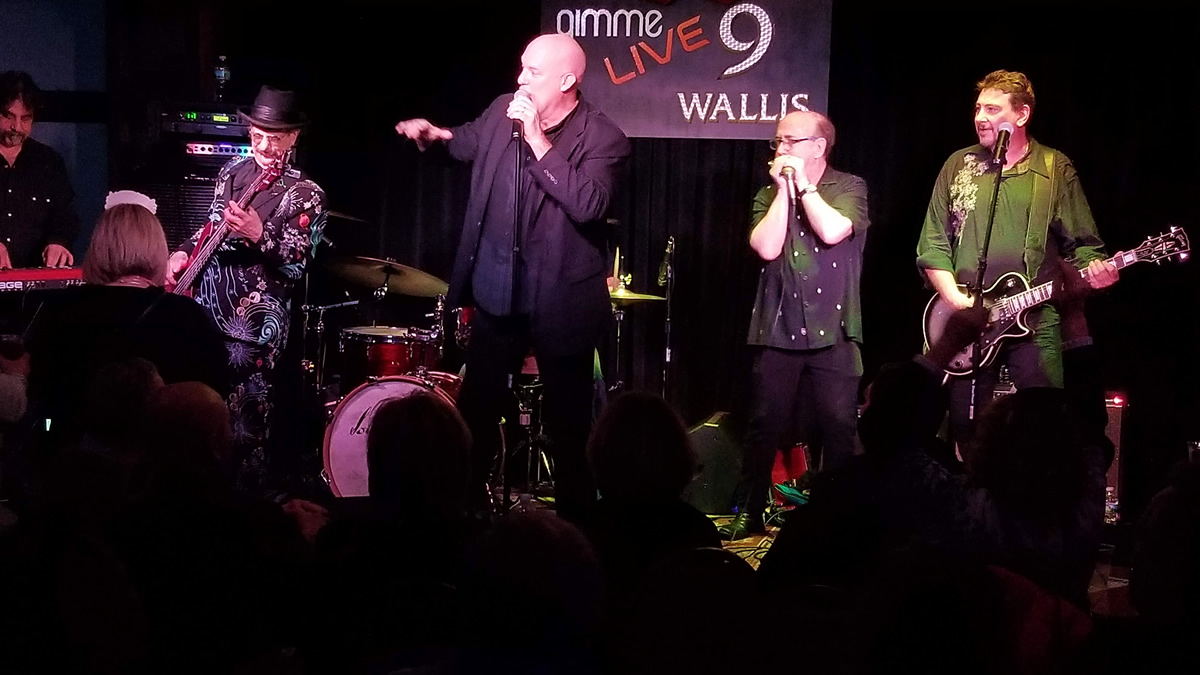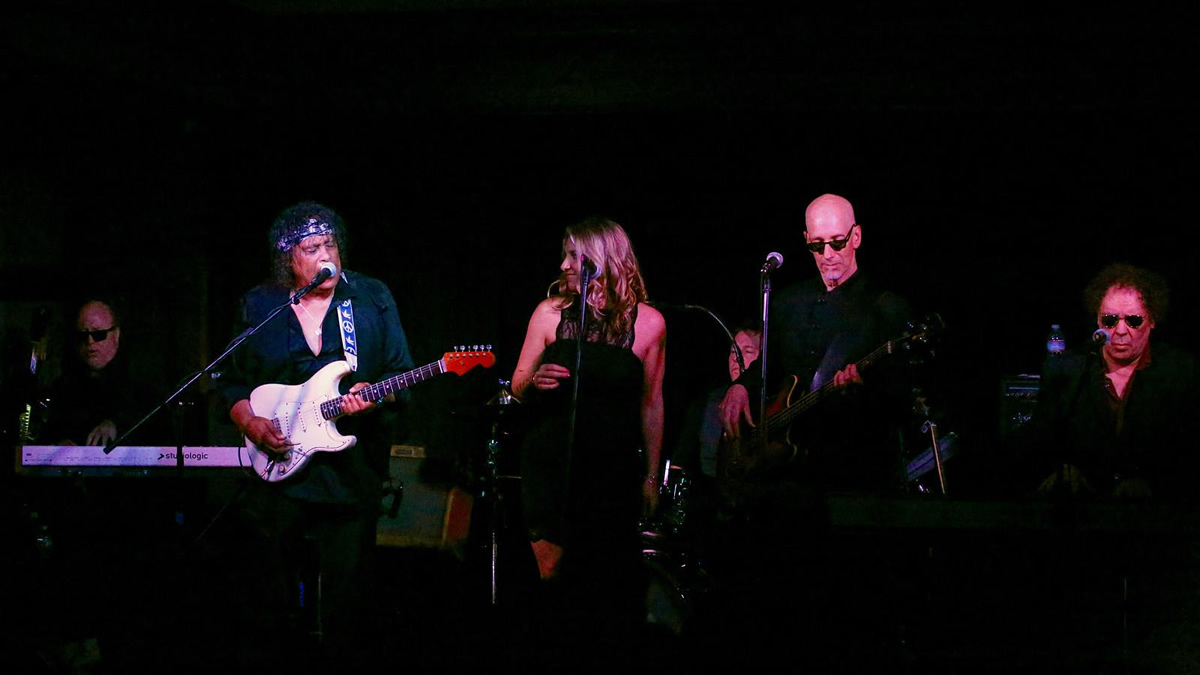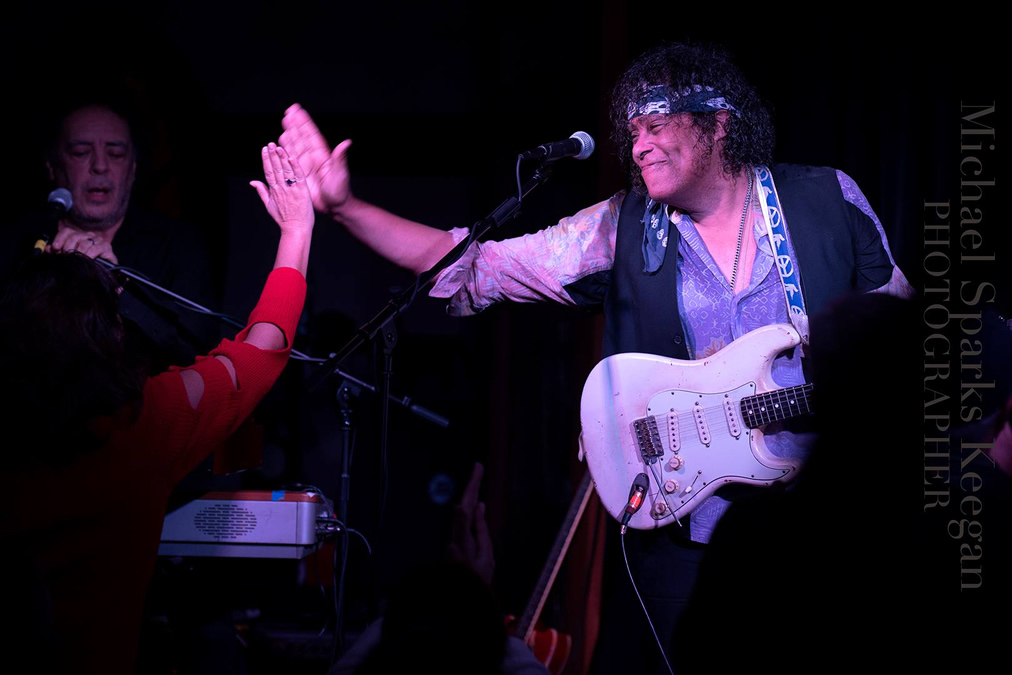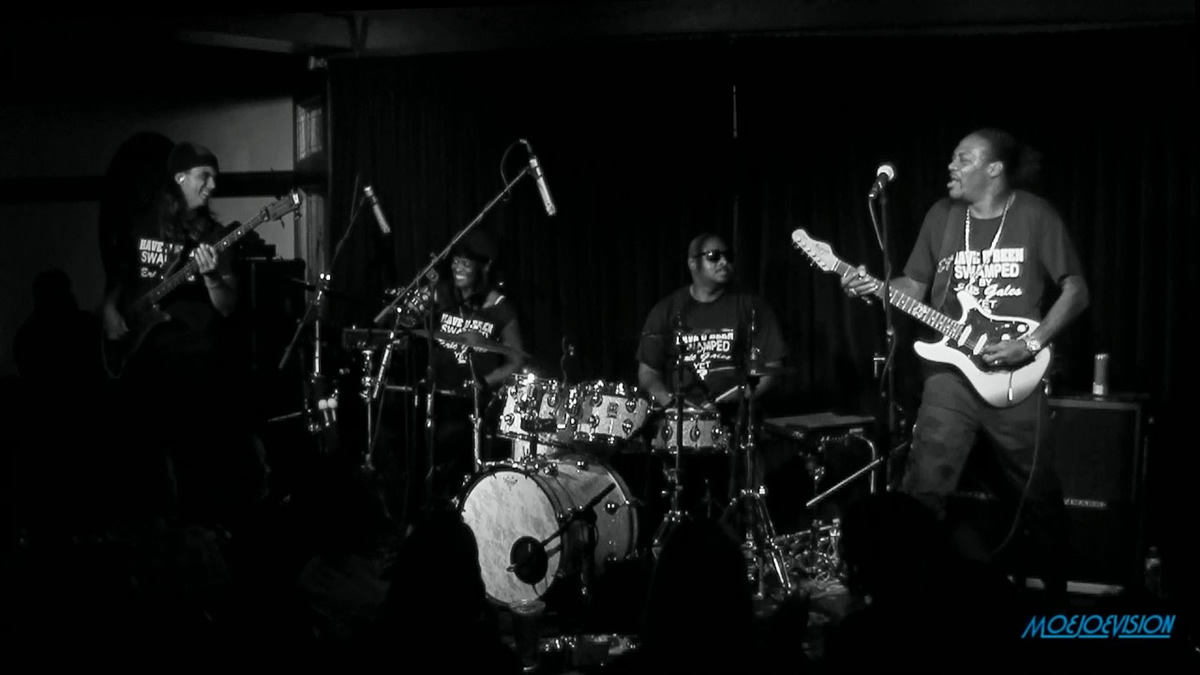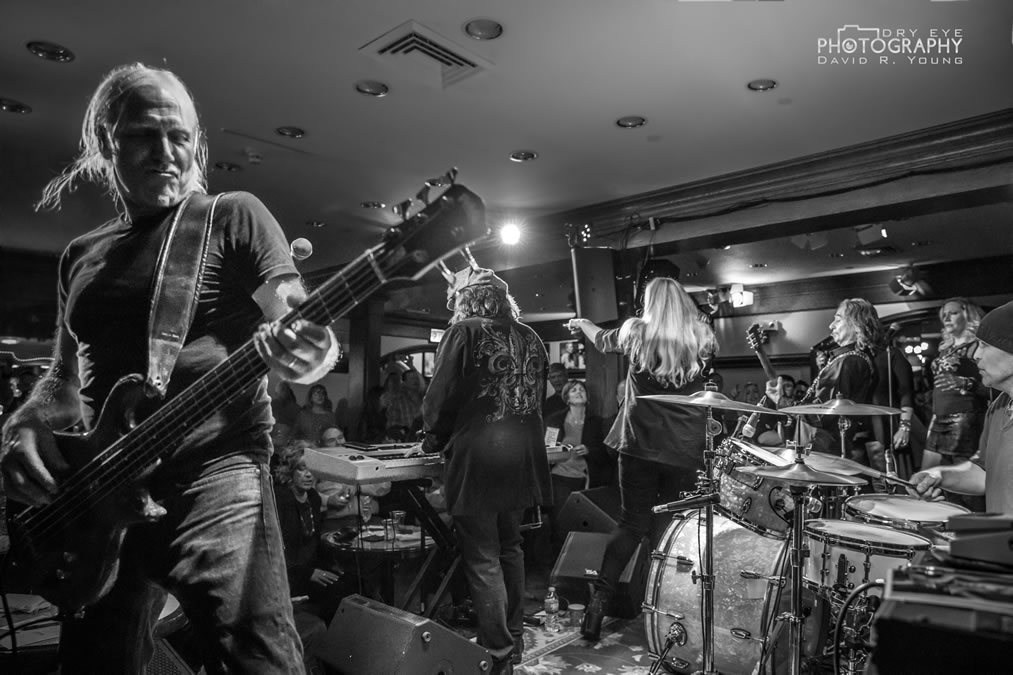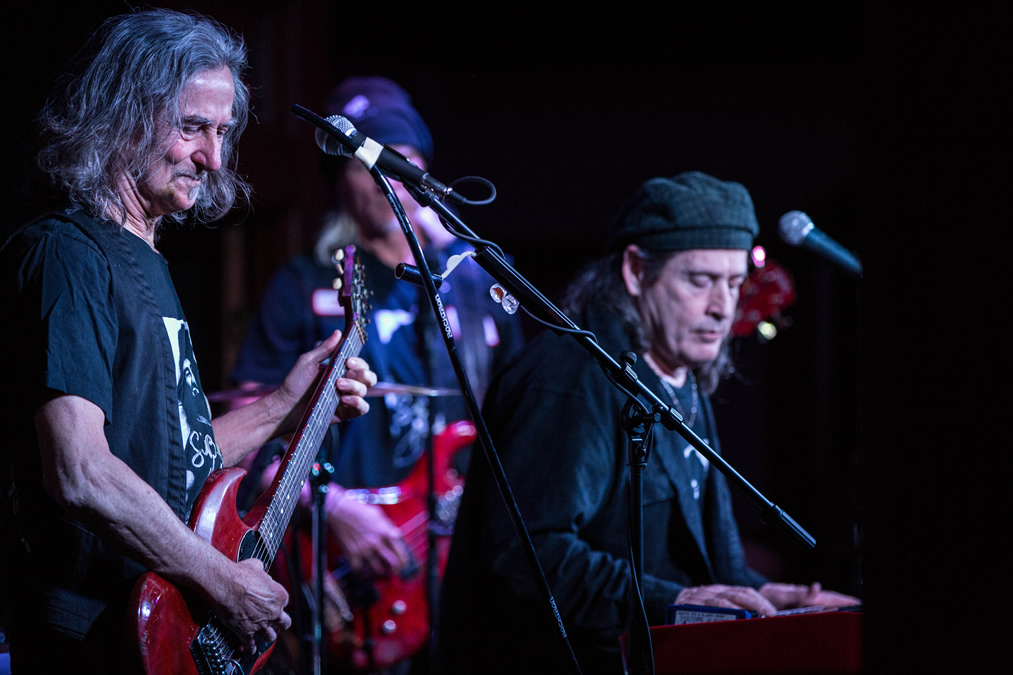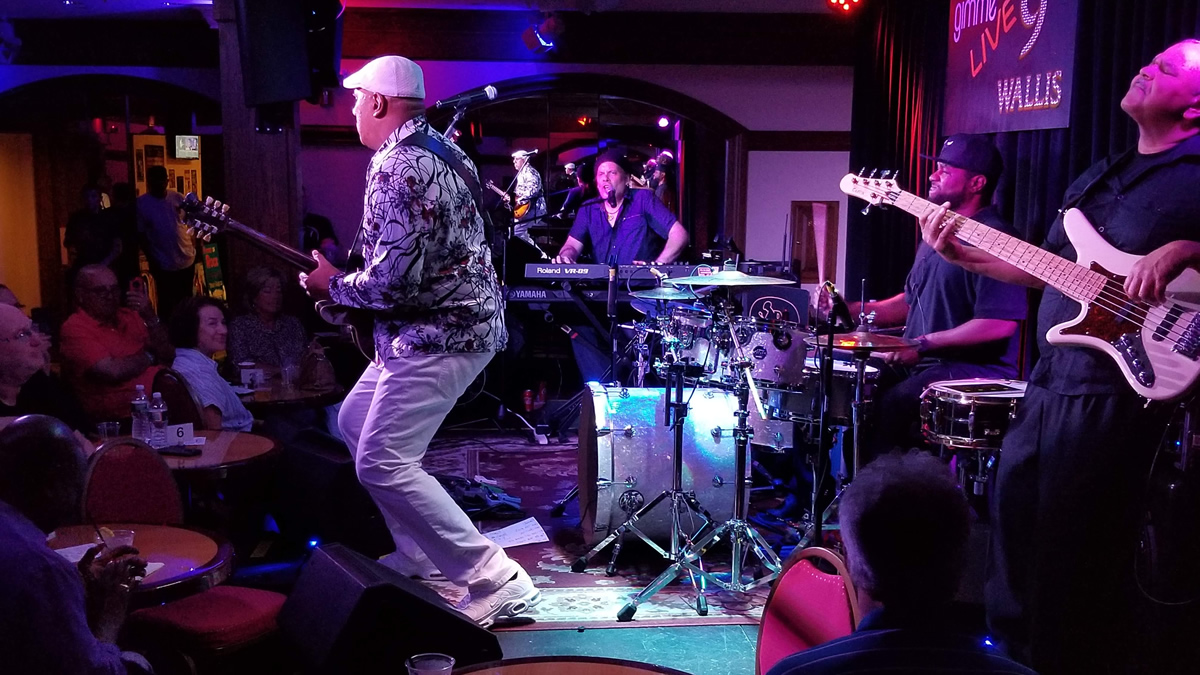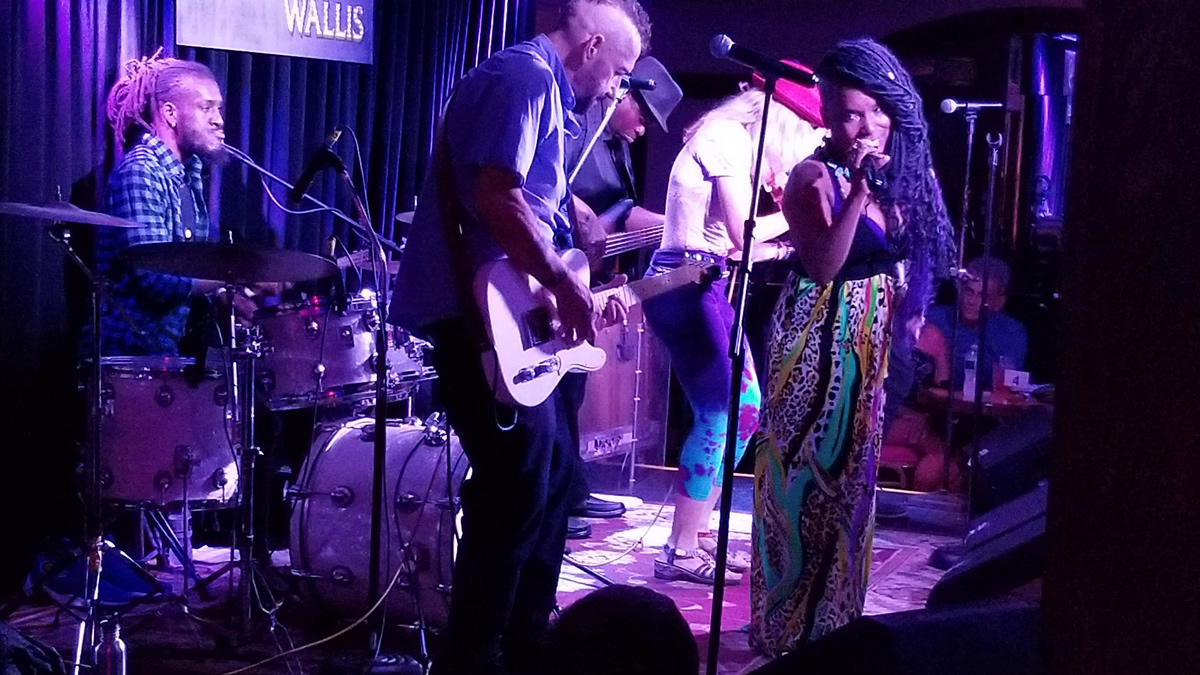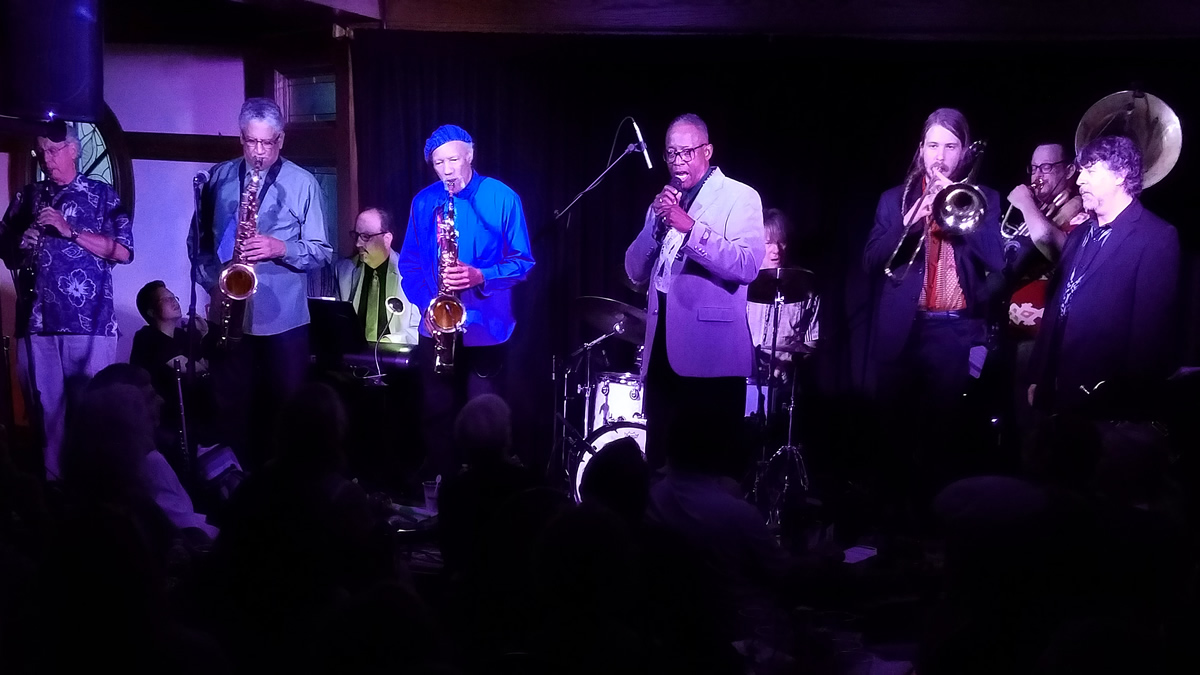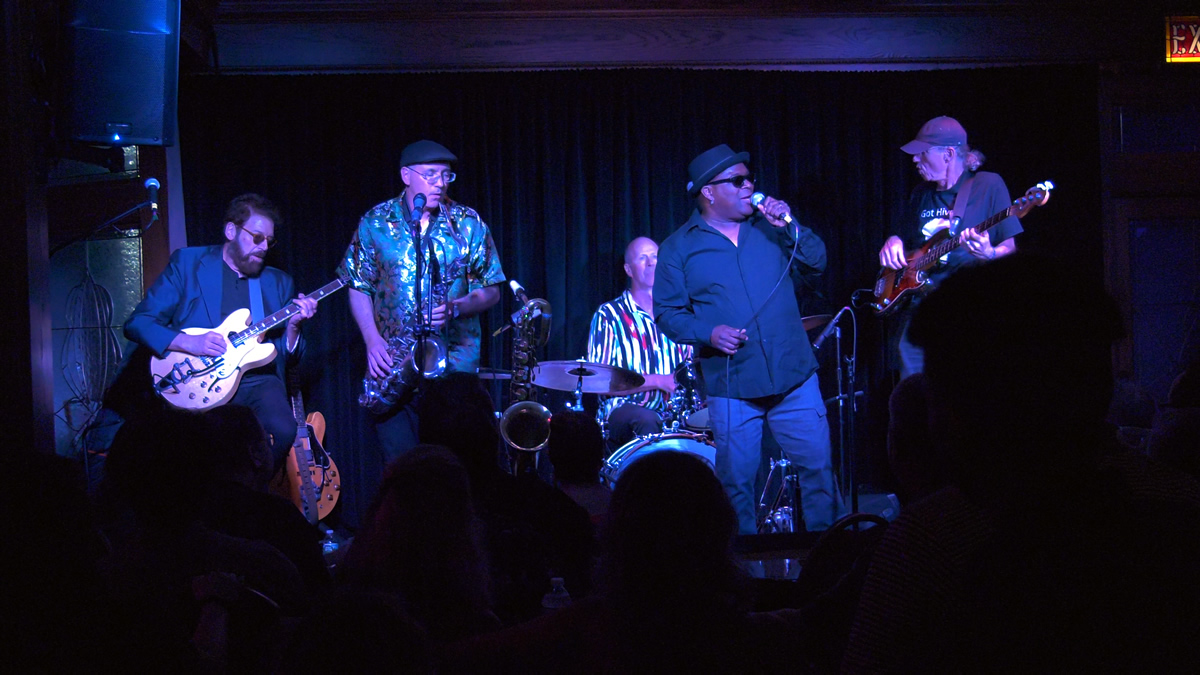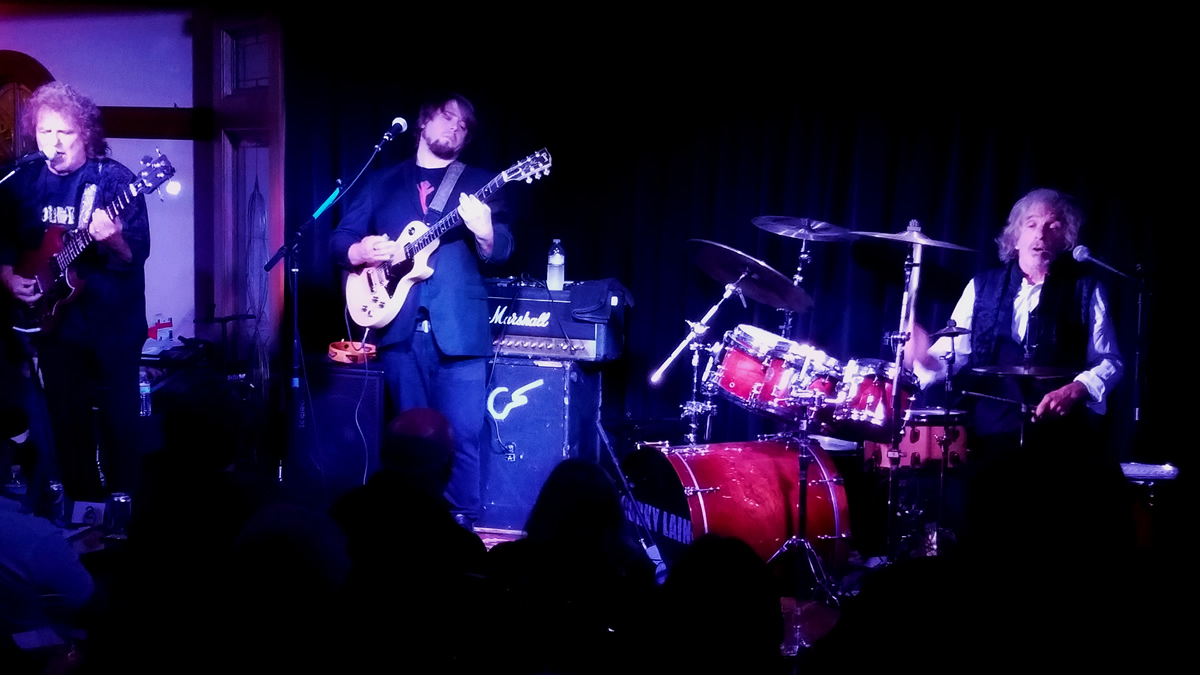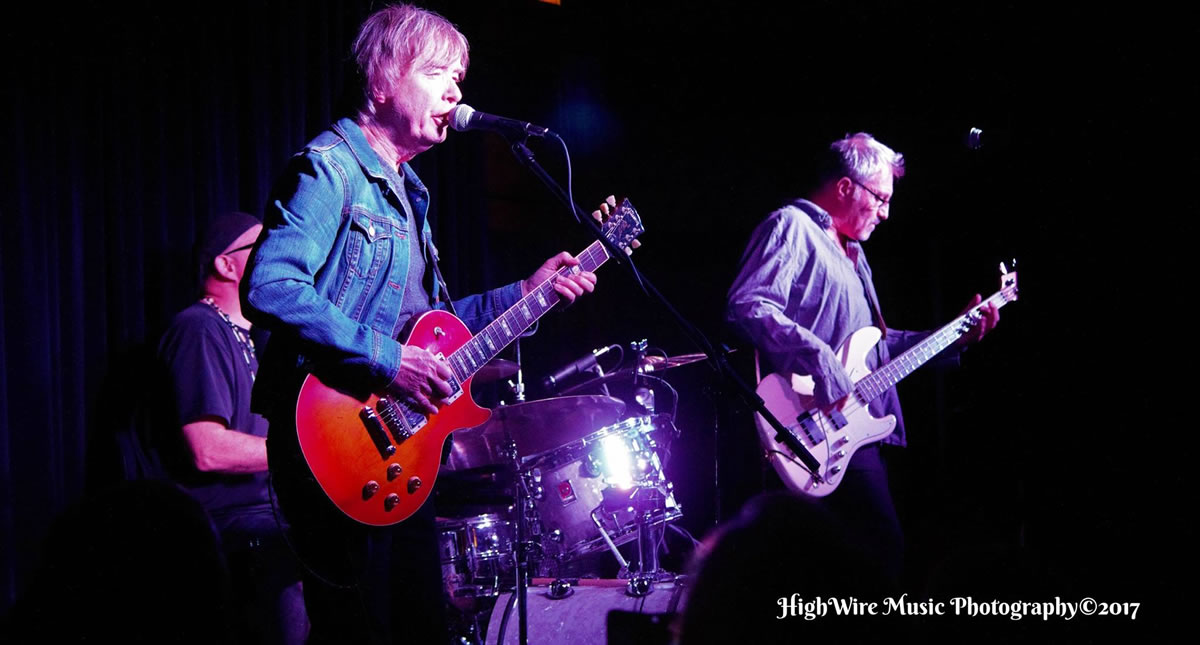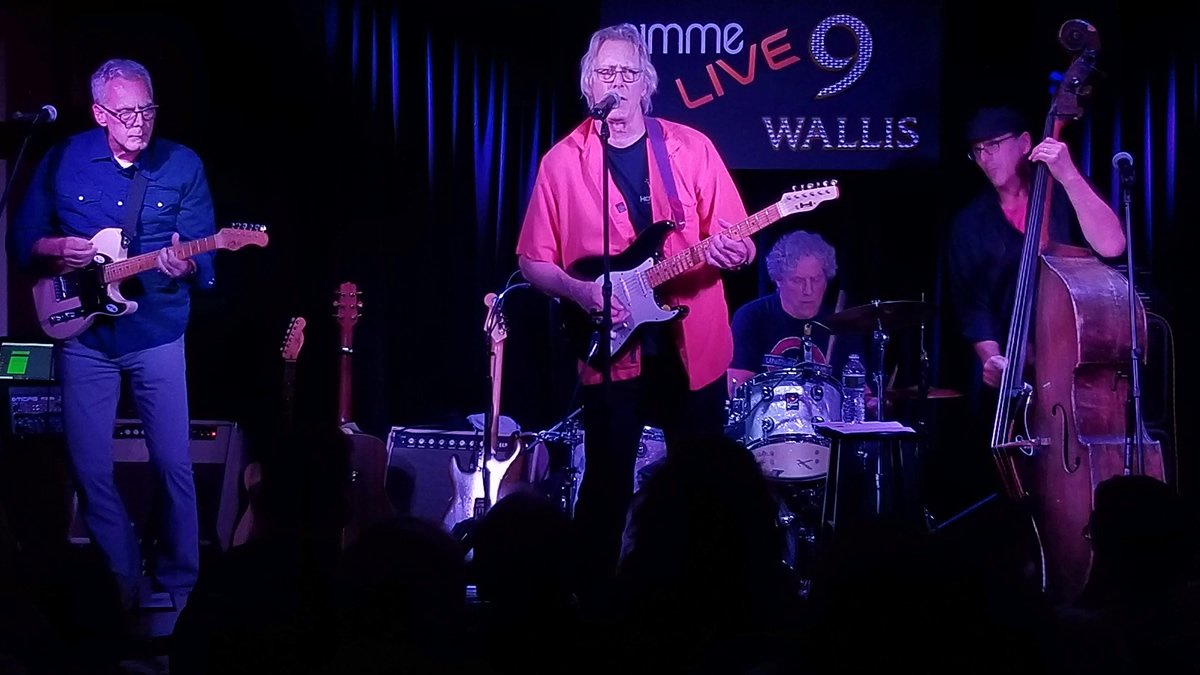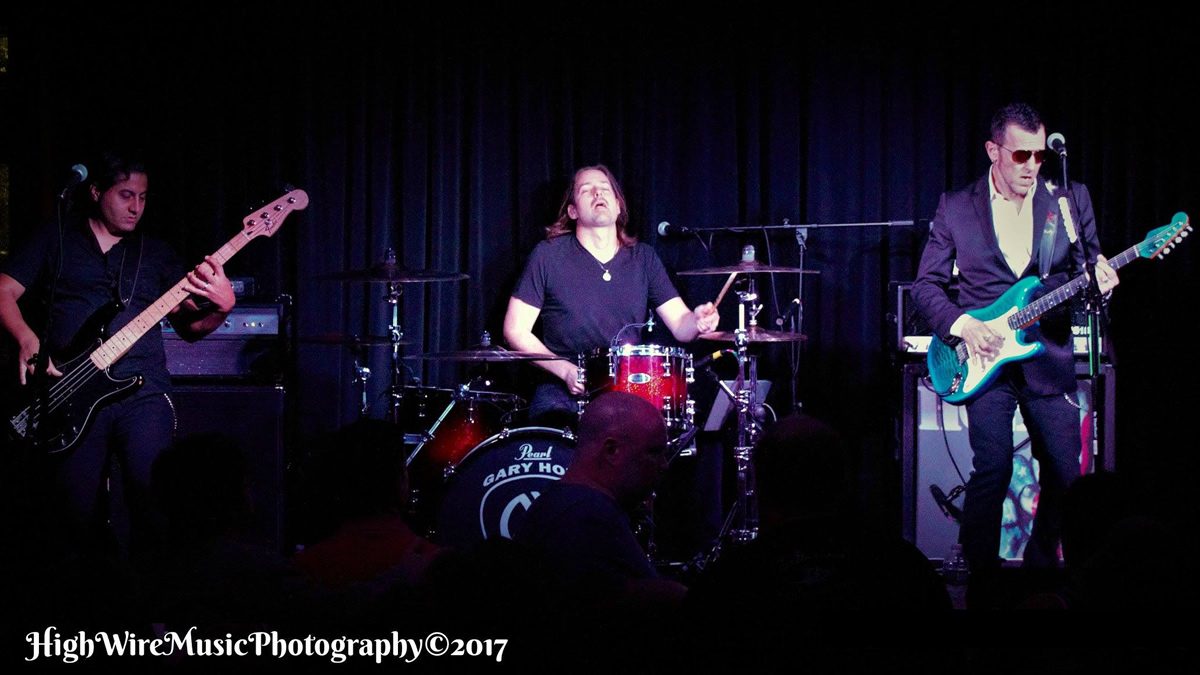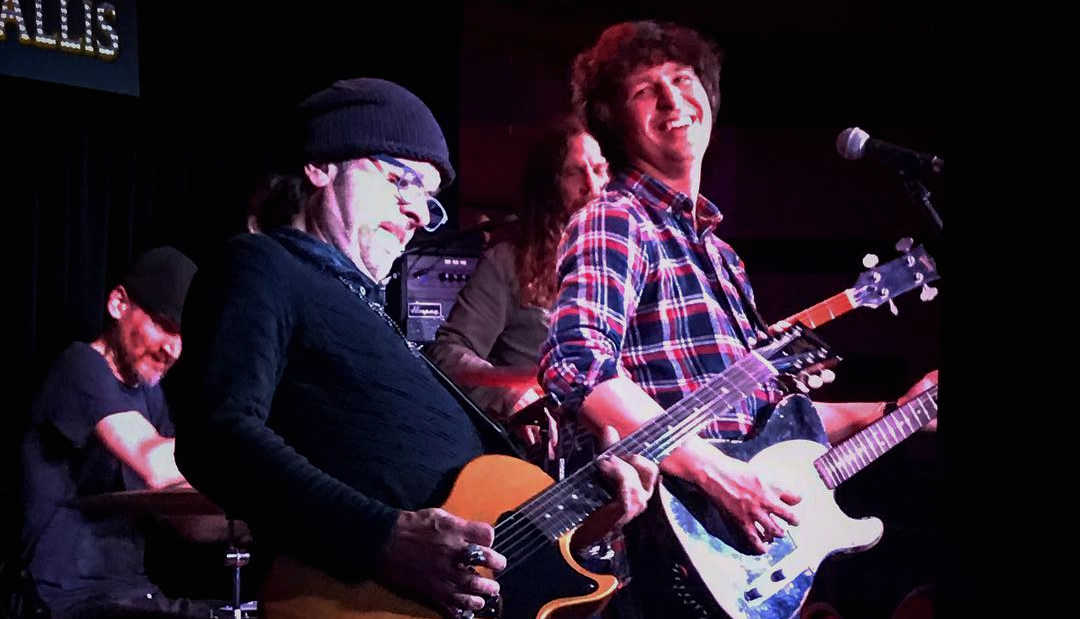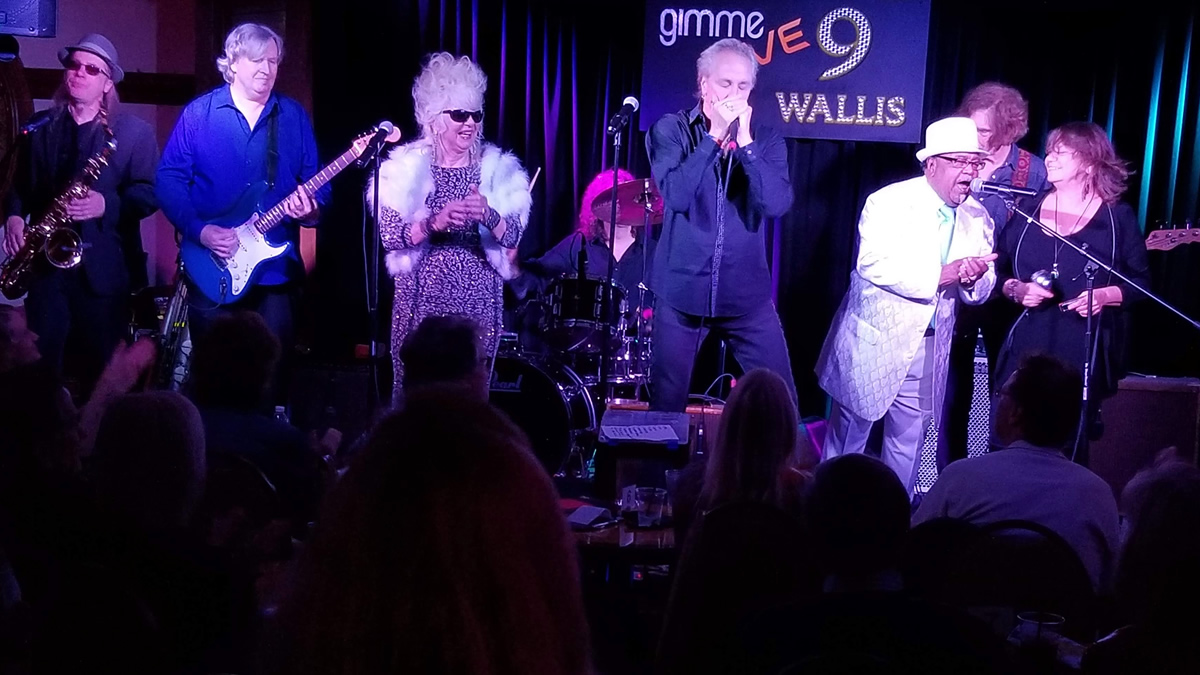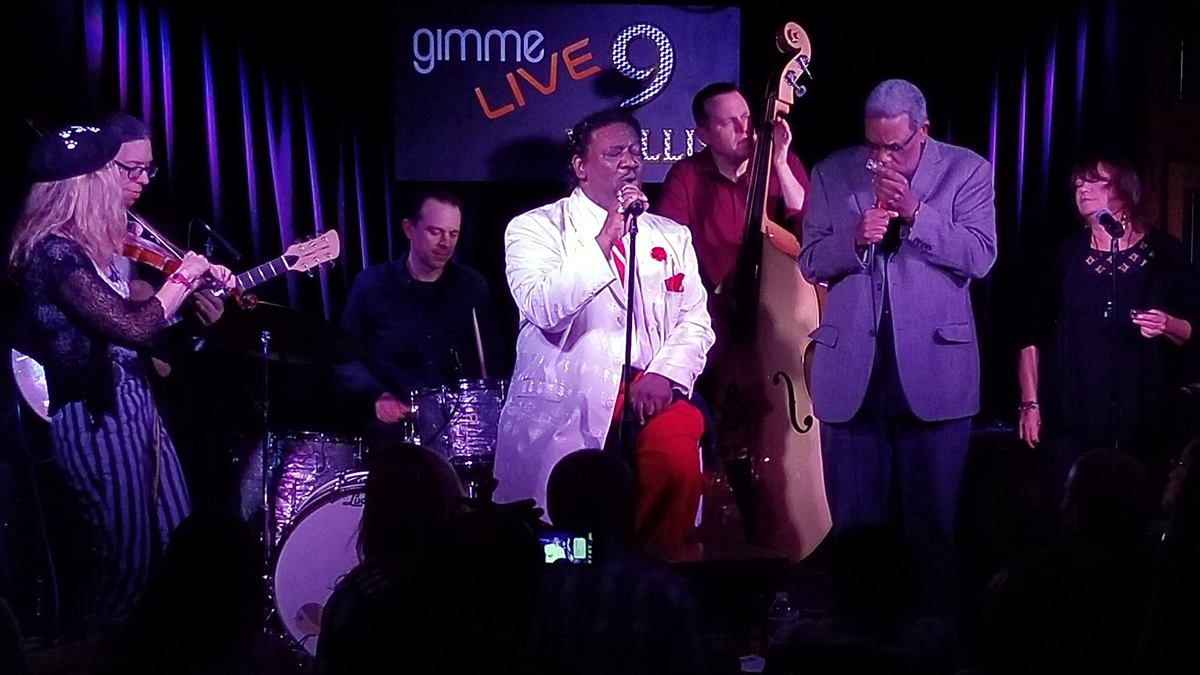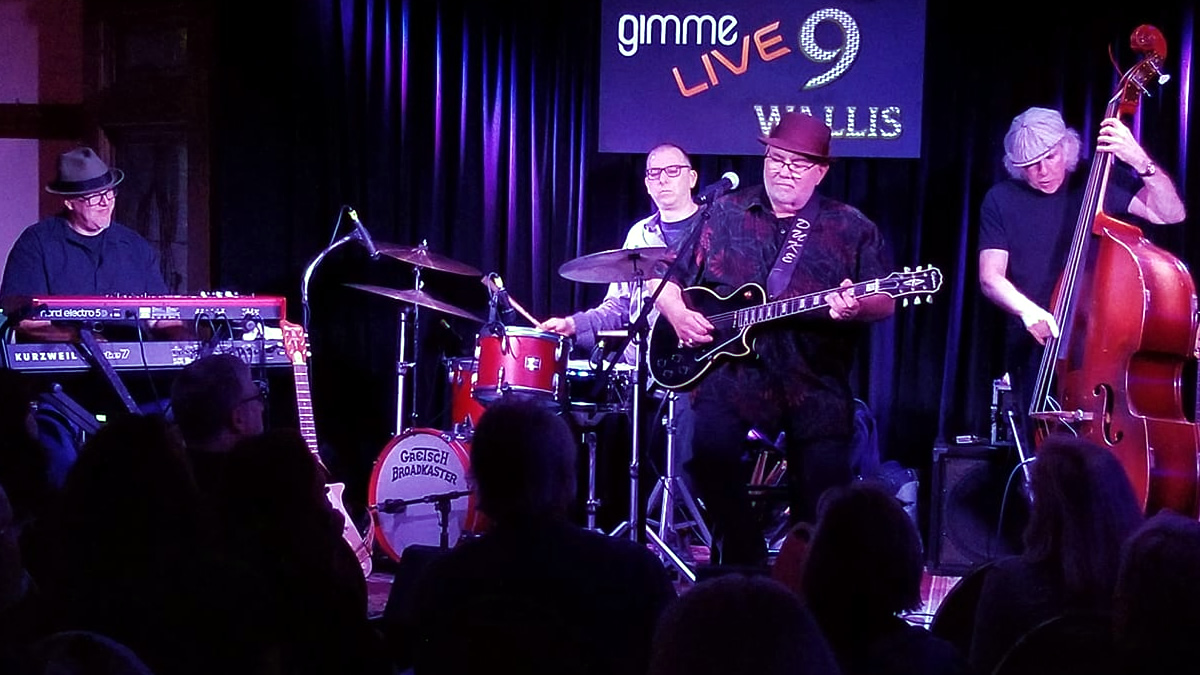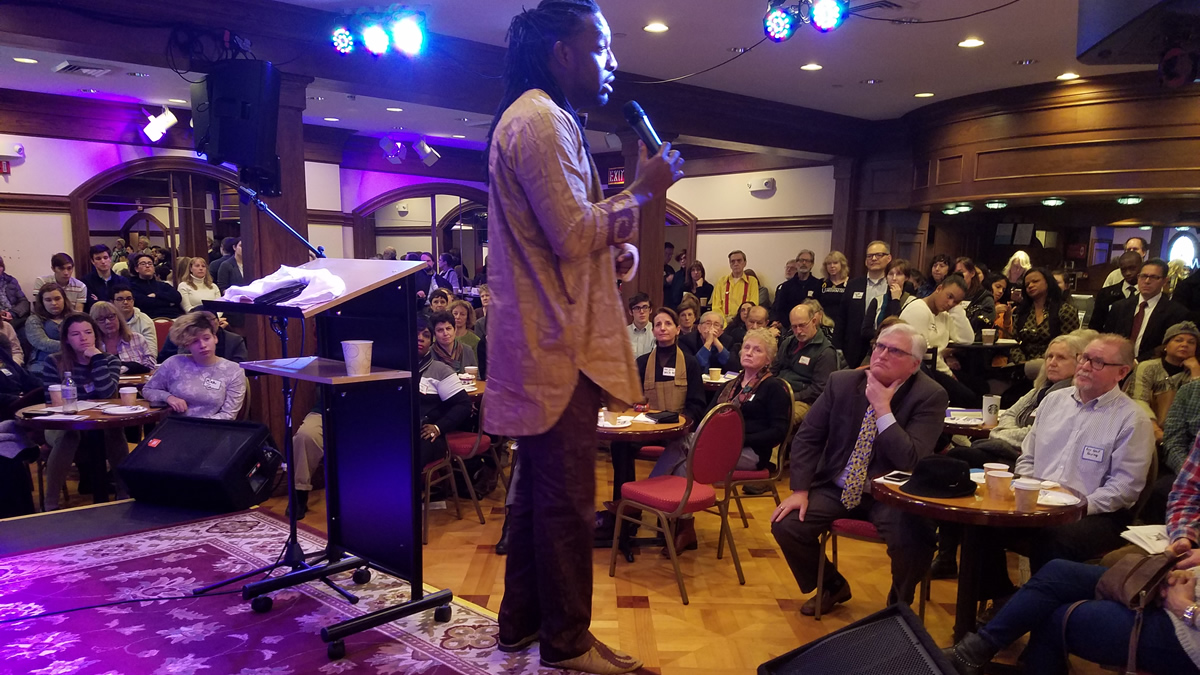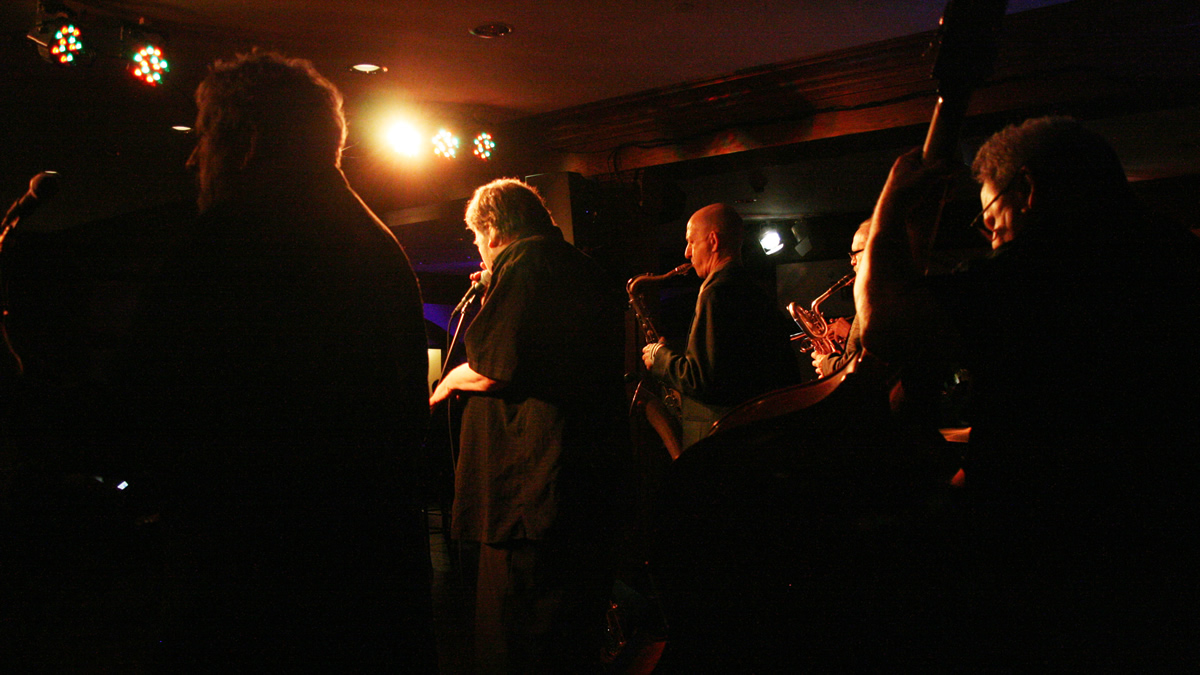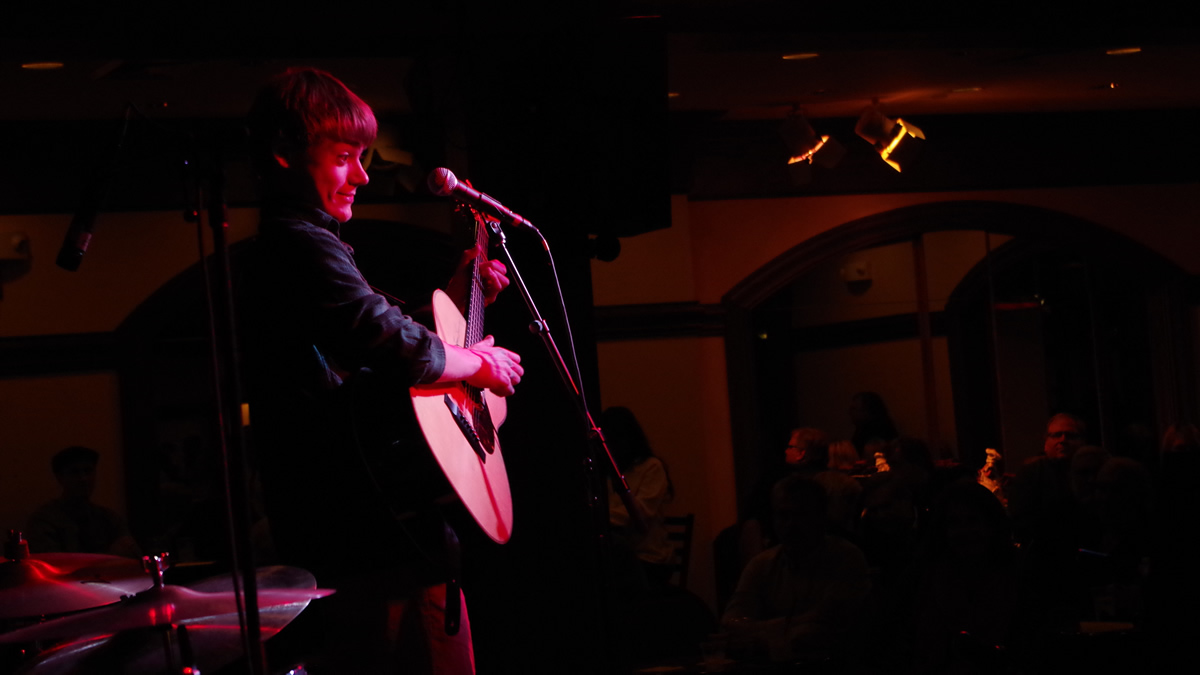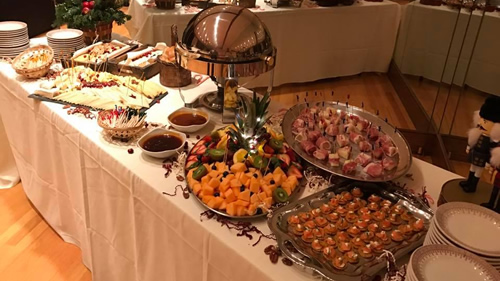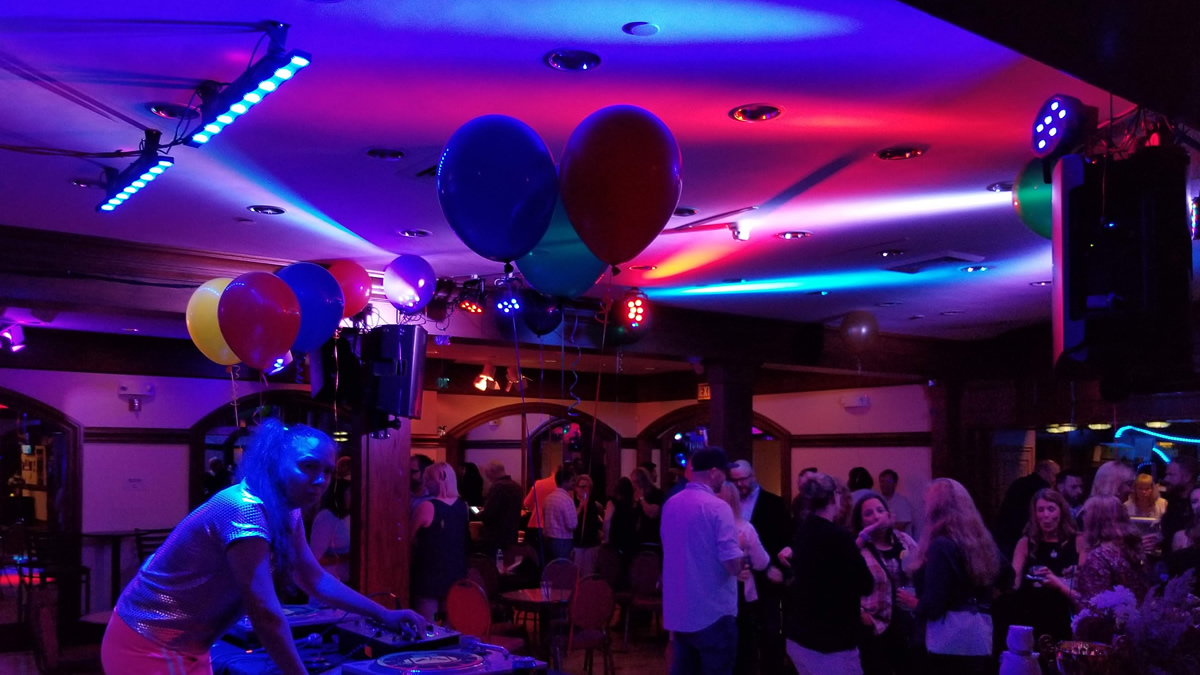 About 17 miles north of Boston, award-winning 9 Wallis is a gorgeous, fully restored, historic location conveniently situated in the heart of Downtown Beverly's Arts District at 9 Wallis Street, right next to the Larcom Theatre -- less than half a mile from the Beverly Depot rail station and 3 miles from Route 128, with plenty of nearby parking (see map).
In April 2017, after 4 years of presenting over a hundred shows at Beverly's Larcom Theatre (featuring Grammy-winners, Rock & Roll Hall of Famers and platinum recording artist), gimmeLIVE's owners Peter and Vickie Van Ness, transformed 9 Wallis into the most intimate, elegant, fully air conditioned listening room north of Boston with comfortable seating at tables, plus food & beverage service offering fine wines, local craft beers, specialty cocktails (featuring local distilleries and all-natural juices) and top-shelf spirits.
In August 2018, Peter and Vickie were presented with the Boston Blues Society's Keeping the Blues Alive Award for their work at 9 Wallis.
Because of its beautifully restored, tremendously flexible space with the best dance floor on Boston's North Shore, 9 Wallis has become a favorite venue for fundraisers, private parties and corporate events. Local charities have raised thousands of dollars at 9 Wallis (see examples). With world-class entertainment, an event can begin as a cocktail party or fully seated dinner...then transform into a nightclub-style dance party with concert quality sound and stage lighting.
CLICK HERE if you'd like someone to contact you about raising money for your charity. CLICK HERE if you want to book a party or corporate event.
Many new shows will be announced soon. Click here to join gimmeLIVE's FREE Concert Club and email list. You'll get special deals and prime seats before tickets go on sale to the public.
There is plenty of nearby parking at 7 lots from 150 feet away to 3 blocks away. Lots are 25 Cents/Hour (see map). Street parking is more. All parking is FREE after 8pm and on Sundays.
Want us to produce a concert or festival to raise money for your organization? Click here
Want to sponsor one of our shows? Click here