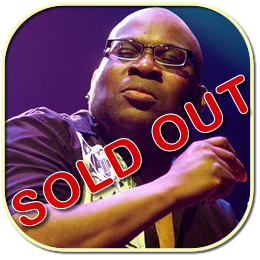 THE CABOT
Beverly Main Streets Presents
THE Party of the Summer feat. COMEDY, MUSIC, FOOD, MONSTER JAM, CELEBRITY GUESTS and more...
MARDI-BLOCK AFTER PARTY BENEFIT
featuring COMEDIAN DAVE RATTIGAN
NEW ORLEANS LEGEND HENRI SMITH
w/ Trumpet Master SEAN JONES &
Grammy-Winner AMADEE CASTENELL
FREE TASTE OF BEVERLY ... and more
DATE
Saturday, August 1, 2015

We cannot offer refunds under any circumstances.

TIME
9:30PM (Doors Open 9:00PM)
VENUE

The Cabot

286 Cabot Street

Venue Details
TICKETS
RESERVED SEATS

(ALL AGES)

$25.00

in Advance
$30 at DOOR
ALL PROCEEDS BENEFIT THE BLOCK PARTIES
Dave Rattigan
~ New Orleans Music Legend
Henri Smith
& his band with special guests Trumpet Master
Sean Jones
& Grammy-winner
Amadee Castenell
on Sax & Flute ~ Taste of Beverly Cooking Competition ~ Celebrity Guests & more . . .
ABOUT DAVE RATTIGAN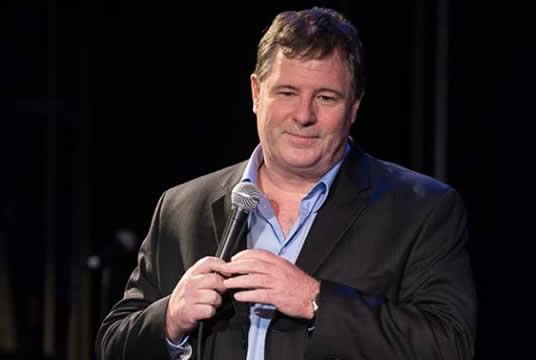 Dave Rattigan has opened for The Beach Boys and Nick DiPaolo, produced a CD that receives play on XM-Sirius satellite radio, and has had video clips play on NickMom.com and RooftopComedy.com. In a nod to his versatility, he recently lent his voice to an animated film called "Drill Booth," has acted in regional commercials for Olympia Sports and iParty, and written humorous columns for North Shore Magazine and The Christian Science Monitor. He made three appearances on the syndicated Steve Katsos Show. He is the host and producer for the standup stage show "How Men Think (Or Do They?)", creator of the web series "Post Office Golf League", and runs a production company, Scamps Comedy that specializes in first-class theater and corporate shows and fund-raisers.
Scamps Comedy has helped raise more than $1 million for good causes. See full Dave Rattigan bio here.
ABOUT HENRI SMITH
New Orleans Jazz/Blues singer/bandleader Henri Smith brings the spirit and soul of New Orleans to New England this summer for an intimate Block-Party-After-Party concert featuring trumpet master Sean Jones, Grammy-award winner Amadee Castenell on sax and flute and other Mardi-Block performers and special guests.
You'll hear New Orleans jazz, blues, traditional Mardi Gras favorites and some surprises. Mingle with celebrity guests, sing along with the standards you know so well and dance in the aisles with Henri, Sean, Amadee and all the guys from the band.
To say that Henri carrys the torch for New Orleans is an understatement. Here's what New Orleans Legends are saying:
"Henri represents us very well everywhere ... he does it with class and pizzazz and we love that!"
"Like Satchmo [Louis Armstrong] and many others, Henri embodies the spirit of New Orleans Music in every performance."
"It's a huge responsibility to do what Henri does."
"I know [Henri's new CD] is gonna be slamin' 'cause he knows how to bring it!"
ABOUT SEAN JONES
Sean Jones, who served as lead trumpet for the Lincoln Center Jazz Orchestra -- performing and recording with Wynton Marsallis -- and then toured with Marcus Miller, Herbie Hancock and Wayne Shorter on their tribute to Miles Davis tour, is the young, new Brass Department Chair at Berklee College of Music.
Sean also serves as Artistic Director of both the Pittsburgh and Cleveland Jazz Orchestras, overseeing their annual four concert and six concert series, respectively.
Sean is a featured guest soloist at this year's Newport Jazz Festival. We are honored that he accepted our invitation to Beverly, MA for this very special after-party concert at the intimate Cabot Theatre.
"Terse, Genial or Blazing, [Sean Jones is] a Bandleader Reveling in His Role"
"Jones ... clearly is a trumpeter on the ascent."
"Jones is a consummate musician with a rich tone and brilliant articulation."
ABOUT AMADEE CASTENELL
from HBO's Treme: Amadee Castenell on right in light blue suit & bow tie
"When Amadee was in New Orleans we didn't leave home without him. He is our favorite saxophonist."
Amadee Castenell is a premier tenor saxophonist and flautist who has been nurtured by 30 years of playing in the rich multi-layered music scene of New Orleans and appears on HBO's hit series Treme.
From 1973-1983 he was musical director of the band Chocolate Milk, writing and performing on their 8 albums for RCA Records. For 30 years he has also been an important member of the award winning, legendary musical genius Allen Toussaint Orchestra.
When not touring, he is a much seasoned and in demand studio musician. Amadee has recorded with such legendary artists as Dr. John (Grammy award winning "Going Back to New Orleans"), Robbie Robertson ("Storyville"), Lee Dorsey ("Night People"), and Neville Brothers ("Fire on the Bayou") to name just a few. From Etta James to Idris Mohammed, Fats Domino, Irma Thomas and Albert King all have loved the tasteful phrasing of his sultry soulful saxophone.
See Amadee with Irma Thomas, Dave Bartholomew and Allen Toussaint in music clips video from HBO's hit series Treme. Henri Smith will perform some of the songs from this video.
ABOUT THE CABOT
Along with it's slightly older cousin, The Larcom (built in 1912) The Cabot Theatre is a North Shore treasure and legacy of the visionary showmanship of the Ware Brothers, who built them both. Opened in 1920 as a movie palace, it was hailed as "the most impressive auditorium of its size east of New York". This Ware Theater shared a distinguished architectural pedigree, designed by the architects of Boston's Athenaeum and Olympia Theater and Dorchester's Strand Theater. For its first 40 years, it served as a center of community life for downtown Beverly.
The venue was purchased in 1960 by movie chain giant E.M. Loews, who renamed it the Cabot Cinema. A unique and remarkable transformation began in 1976 when it was purchased by Le Grand David and his own Spectacular Magic Company. For 37 years, the Cabot hosted a long-running magic show that entertained local audiences, made seven White House appearances, and won recognition in the Guinness Book of Records and the magazines of TIME, Smithsonian and National Geographic World.
No ordinary buildings, the Cabot and The Larcom Theatre are rare survivors. Only 250 similar theatres still exist in the U.S.
But The Cabot's future came into doubt when the Magic Company wound down and they placed the theater up for sale.
With an irreplaceable civic treasure at risk, a passionate group of Beverly citizens has formed a nonprofit organization, Cabot Performing Arts Center, Inc, to operate as "The Cabot".
Want us to produce a concert or festival to raise money for your organization? Click here!
Want to sponsor one of our shows?
Click here!