NICK MOSS BAND w/ Special Guest DENNIS GRUENLING
DATE
Saturday, April 7, 2018
TIME
8:00PM (Doors Open 7:00PM)
VENUE

9 Wallis Street

Venue Details
TICKETS
RESERVED SEATS

(ALL AGES)

$19.50, $23.50

(All seats $28 @ Door)
Back in Beverly after being nominated as the 2018 Blues Music Awards Band of The Year!
One the great guitarists of his generation, Nick Moss has garnered accolades from Buddy Guy, Jambase, Relix, and Gratefulweb.com among many others. For his Northeast CD Release Tour he's appearing with BMA Instrumentalist Nominee Dennis Gruenling.
Nick Moss Band has a legion of fans that flock to his shows, knowing that each night will be a grand musical experiment. There will be sonic textures to discover and new sounds to stir the soul.
[Nick Moss] sings with a personable twang, and issues commanding solos from his Gibson SG that are every bit the equal of anything the Allmans' great Warren Haynes can summon.
Nick Moss and Dennis Gruenling have an undeniable chemistry. The natural pairing of these two talents is a winning formula
ABOUT NICK MOSS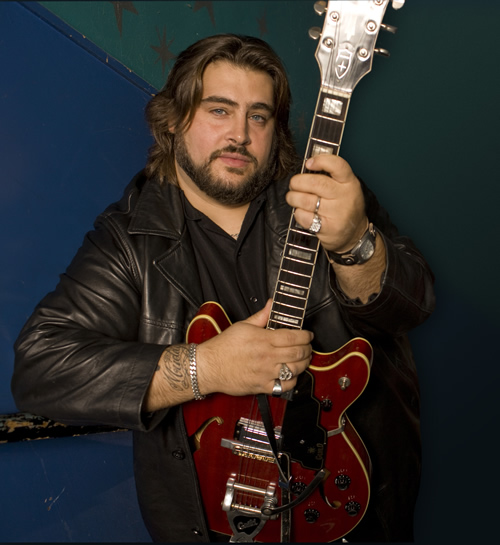 A STAR HIGH SCHOOL ATHLETE sidelined by a serious kidney ailment, Nick Moss picked up the electric bass at the urging of his brother Joe, a budding blues guitarist, simply to pass the time. When he rose from his sickbed to sneak out and hear Little Charlie and the Nightcats, his course was set: The allure of performing was irresistible, and Nick resolved that night to become a musician. Although Moss tells it matter-of-factly, a deep appreciation notwithstanding, it is difficult not to read mythical, even mystical overtones into his story, particularly if you are among those who love music and understand its power to elevate, transform, and even save lives.
Moss is one of us, and he has repaid the debt many times over. Fresh out of school, he learned to love the gritty Chicago blues of the 1970s while playing with real deal bluesmen, first as one of Buddy Scott's Rib Tips, then with Jimmy "Fast Fingers" Dawkins. He mastered the subtleties of golden-age postwar electric blues with the Legendary Blues Band of Willie "Big Eyes" Smith, where he exchanged his bass for the guitar, and later spent three years as guitarist with the great Jimmy Rogers. These apprenticeships served him well when he started his own band, Nick Moss and the Flip Tops, and began writing and recording an acclaimed series of hard-hitting albums for his own Blue Bella label, beginning with 1999's "First Offense" and 2001's Blues Music Award-nominated "Got A New Plan."
By the time of 2003's "Count Your Blessings", Moss's work was attracting the attention in a big way. That recording featured not only the talents of such Chicago-based artists as Willie Smith, Barrelhouse Chuck, and Bob Stroger, but the contributions of national figures like Anson Funderburgh and Sam Myers, Lynwood Slim, and Curtis Salgado. Both Blessings and its successor, "Sadie Mae" (2005), received BMA consideration and strong reviews. Two exciting live albums ("Live at Chan's" and "Live at Chan's: Combo Platter No. 2", the latter featuring Lurrie Bell) followed, bracketing 2007's remarkable "Play It 'Til Tomorrow", recorded with guests Barrelhouse Chuck and Eddie Taylor Jr. An ambitious double album (one arranged in typical electric style, the other an acoustic session), Play It produced yet another BMA nomination for Album, along with nods for Guitarist and Band, and placed in Blues Revue magazine's 2010 critics' poll of the "Decade's Best Blues: 25 Great Albums That Defined The Past 10 Years."
Mythical stories often involve as a central element a quest, and Moss's true-life experience follows suit. Along the way, he played on records by Smith, Big Bill Morganfield, and Monster Mike Welch; produced and/or released albums for other Blue Bella artists including Cash Box Kings, Kilborn Alley Blues Band, Bill Lupkin, Gerry Hundt, and Matthew Stubbs; and produced the all-star Midnight Blues project on Magic Slim & The Teardrops for Blind Pig Records in 2008 — all in addition to the growth in his vision achieved over the arc of seven genuinely authentic blues albums, recognized by a total of 16 BMA nominations. It seemed reasonable for a restless artist, with nothing left to prove to purists, to wonder what other styles he could explore.
If Moss had a new plan in 2001, he began in earnest to carry it out in performances leading up to his 2010 release, "Privileged". He may have come early to the blues, but his formative years were scored largely by Led Zeppelin, Free, Jimi Hendrix, ZZ Top, and other blues-influenced rockers, and Moss found that by introducing elements of their music, he could remain true to his roots, even as he expanded his creative options. Making use of a broader sonic palette, trying his hand at timely and topical songwriting, and introducing new rhythms resulted in music of a higher intensity, and an increasingly rewarding relationship with audiences. Victoria Amps' Mark Baier, writing for the online Blues Guide Chicagobluesguide.com, proclaimed Moss "a modern cross generational musician." On 2011's "Here I Am," Moss continued to move forward, adding R&B-based textures, and sometimes an Allman Brothers-esque jam band aesthetic, to his trick bag. In 2014, the more progressive "Time Ain't Free" "reached deeper into soul, funk, and rock 'n' roll," according to Billboard.com, "with shades of P-Funk, Little Feat, Faces, and world music, all filtered through Moss's deep blue lens, sparking exciting new directions."
Nick is a gifted storyteller, a songwriter that takes his craft seriously and a musician with a daunting work ethic. He is a walking encyclopedia of blues and music knowledge, and his deep understanding of the genre shines on the new release From the Root to the Fruit (Blue Bella Records, 2016).
"From the Root to the Fruit was really born out of the concept that American music is connected by the blues and each generation adds something new to the mix. I made the decision a couple of years ago to do a double record, sort of a concept album, as my band was learning some traditional blues tunes for our shows," says Moss. "The guys in my band, true to form, were adding something new to the blues mix. Part of the growth I want to showcase with From the Root to the Fruit wasn't only my own development as a band leader, but the incredible musicianship of the people I play with. Nightly, the people I am on stage with simply amaze me."
"The more traditional blues record of the double disc set is a little looser," says Moss. "There's a little bit of 40's and 50's jump blues, 60's and 70's style blues, Texas style, Chicago, and uptown blues. The second CD encompasses a more progressive look at the blues; it's more modern and experimental. It's blues with a soul and garage punk sound with some Rolling Stones blues tossed in for good measure."
Music elicits a right reaction, a heart reaction, whether you're three or thirty or ninety. My mission with my music is to reach like-minded people. I want to reach people with music that want to be reached."
ABOUT 9 WALLIS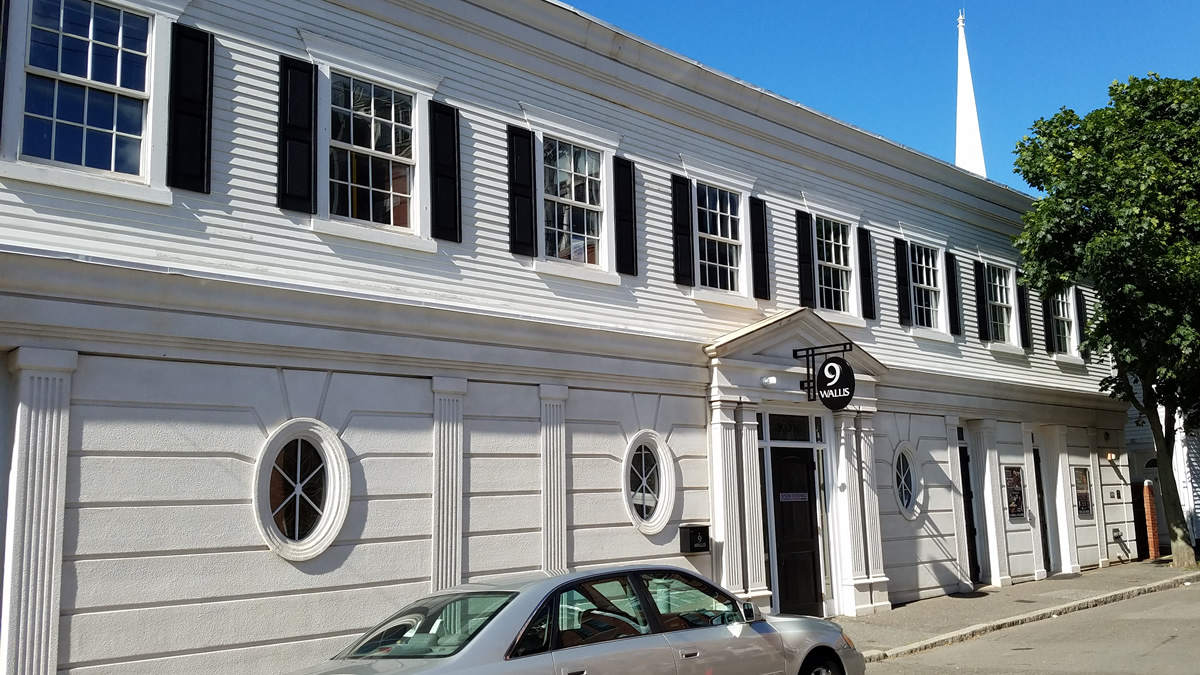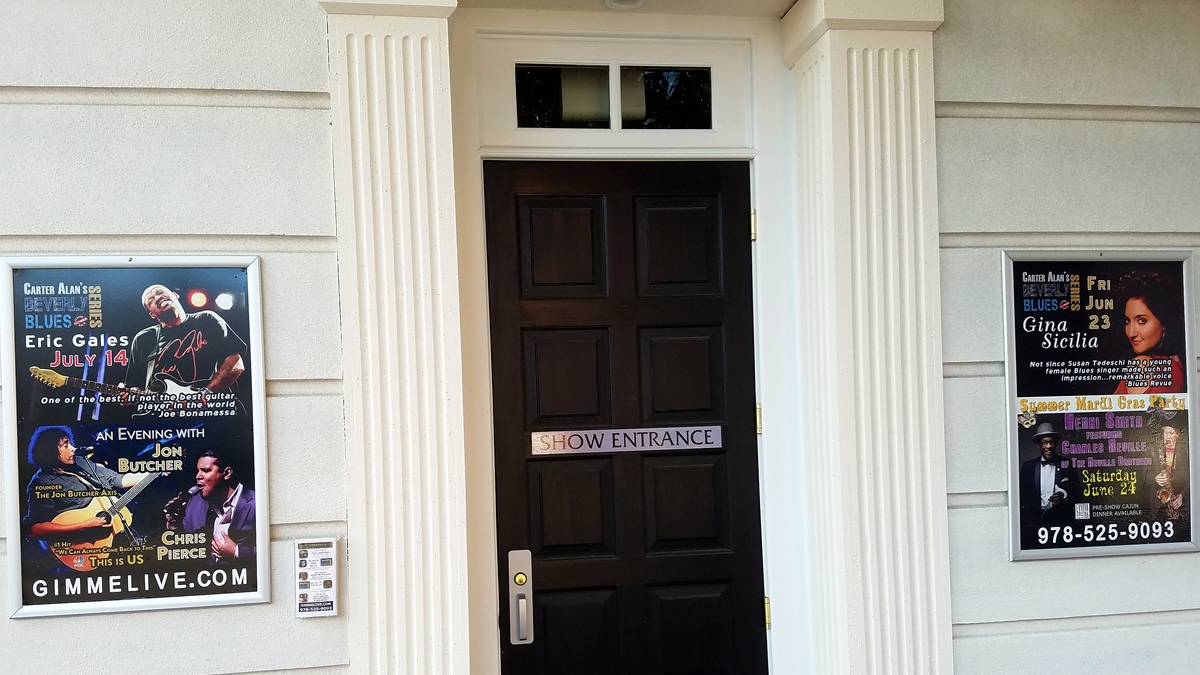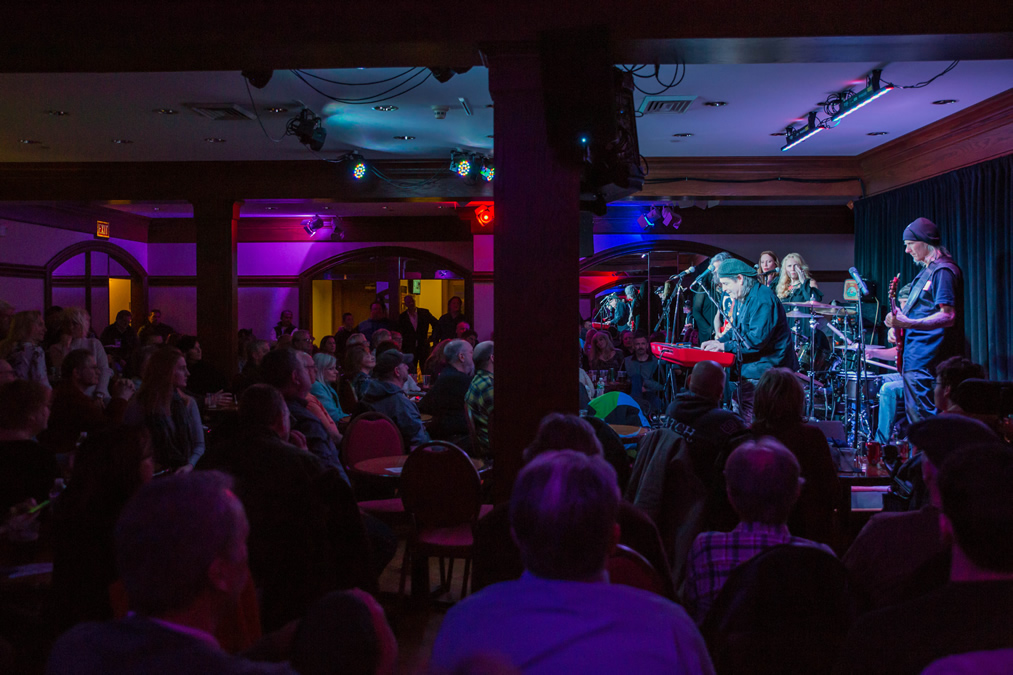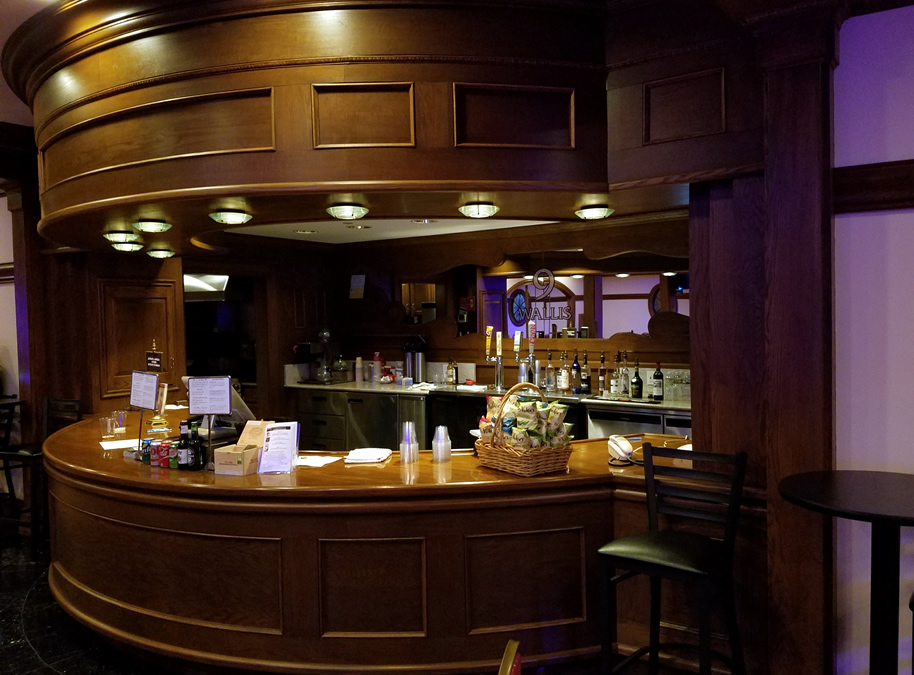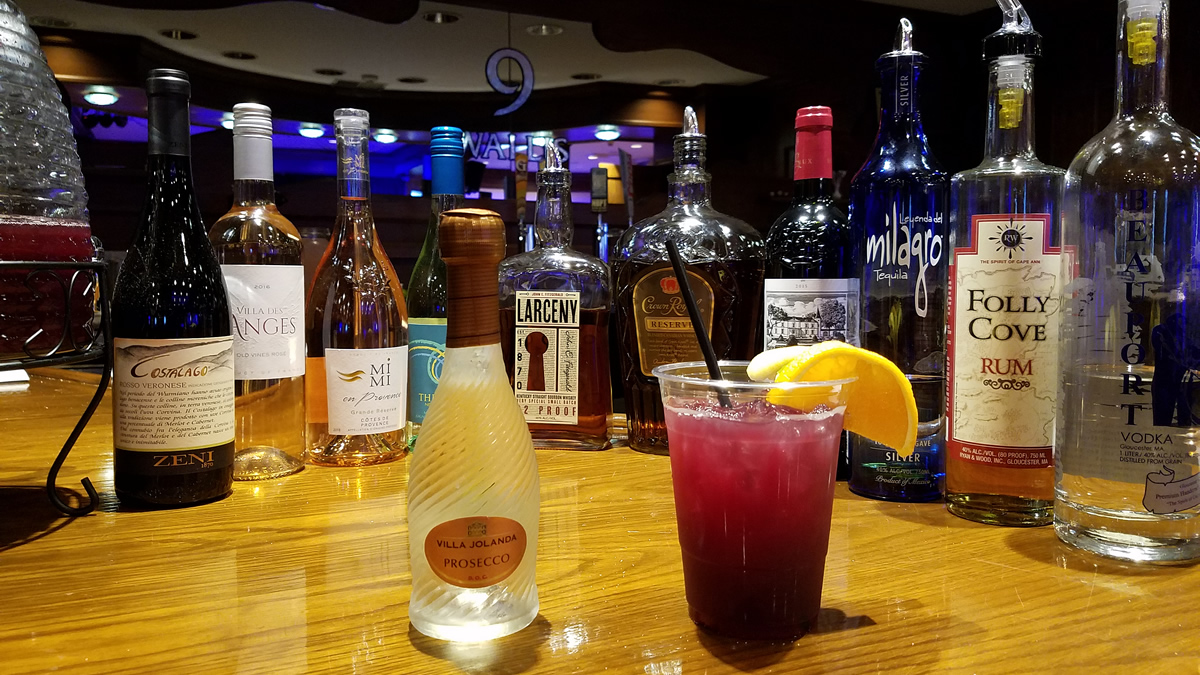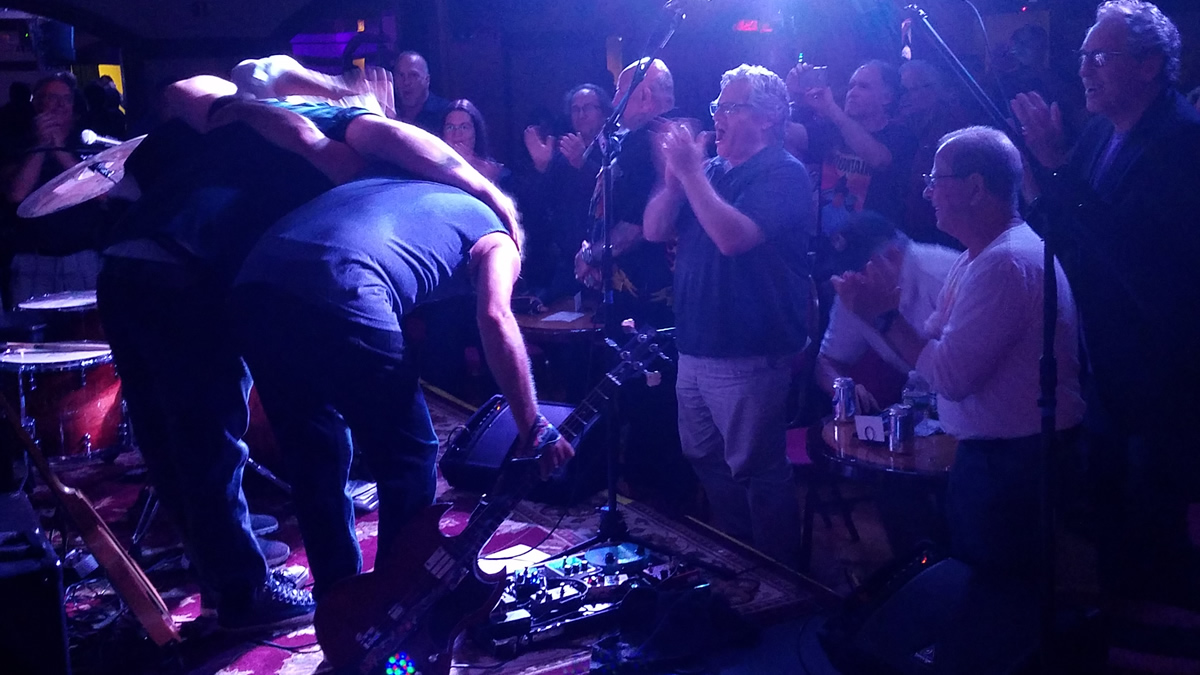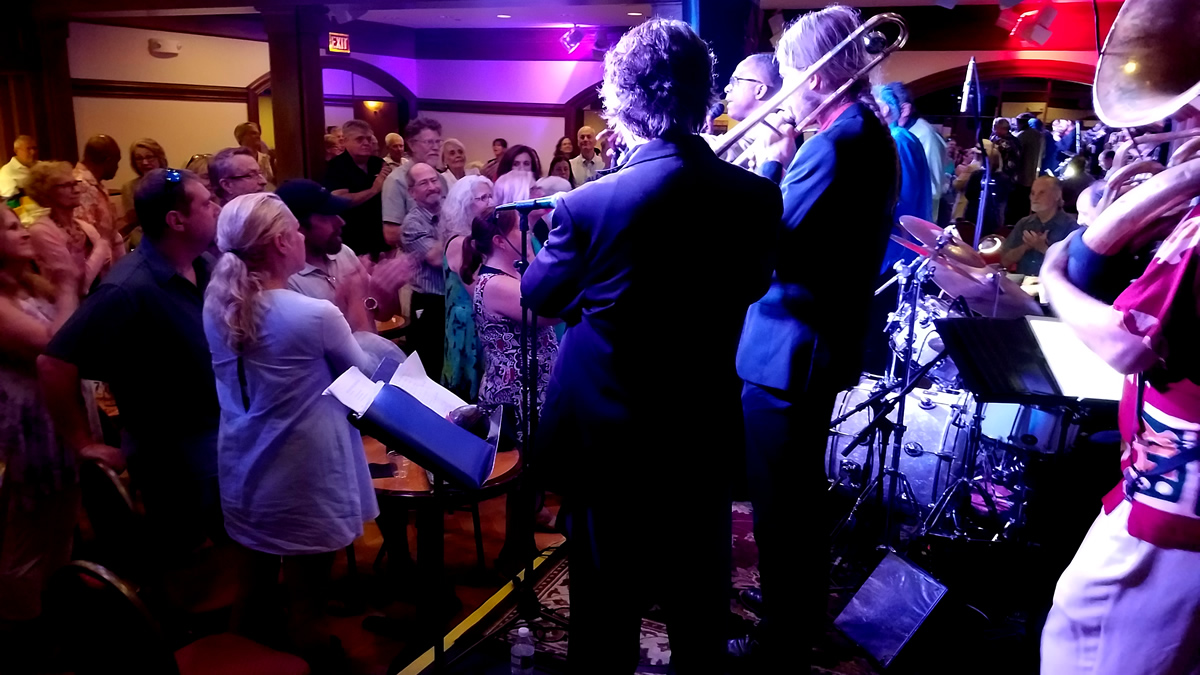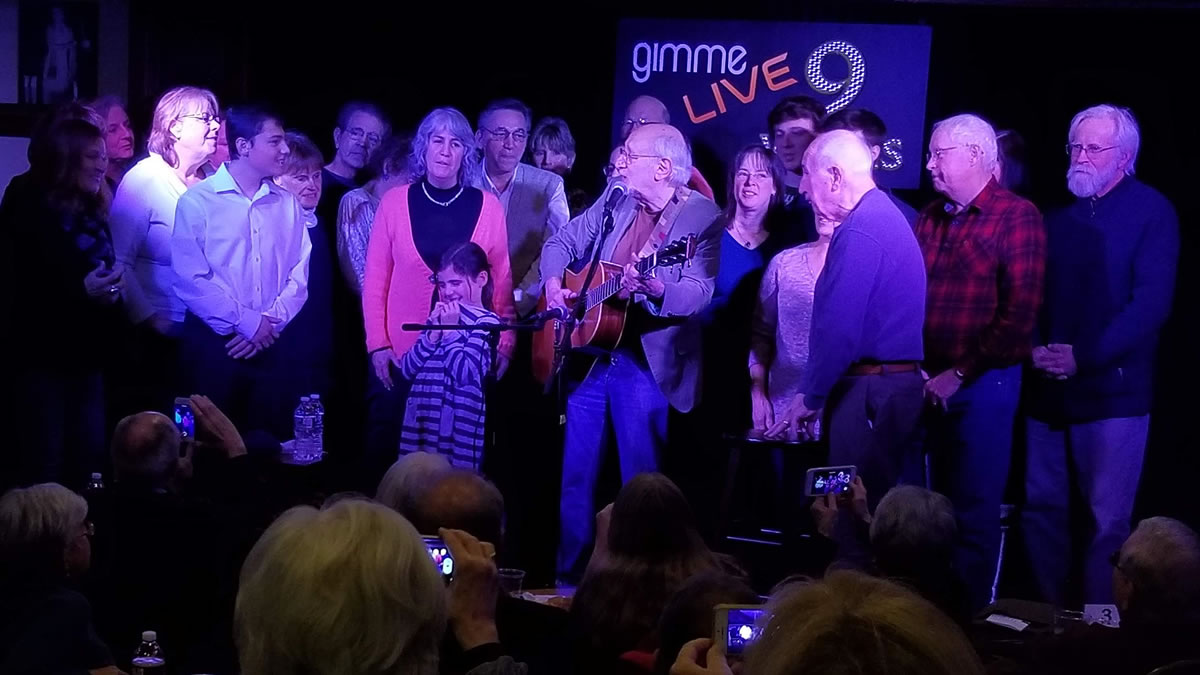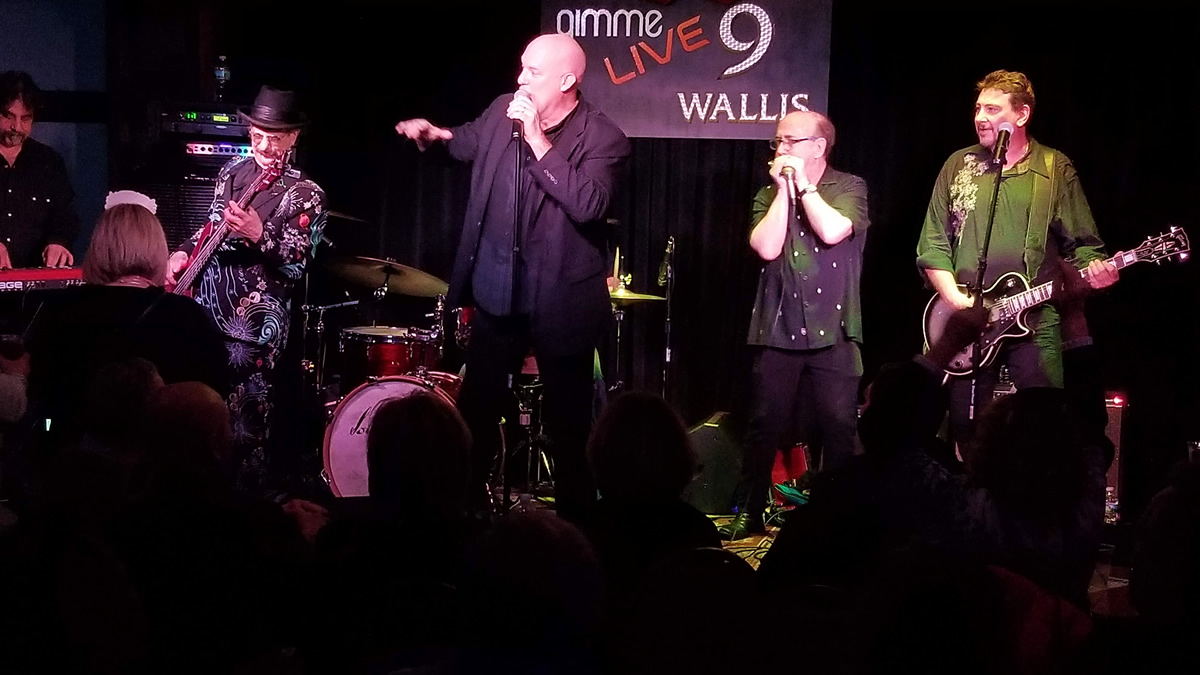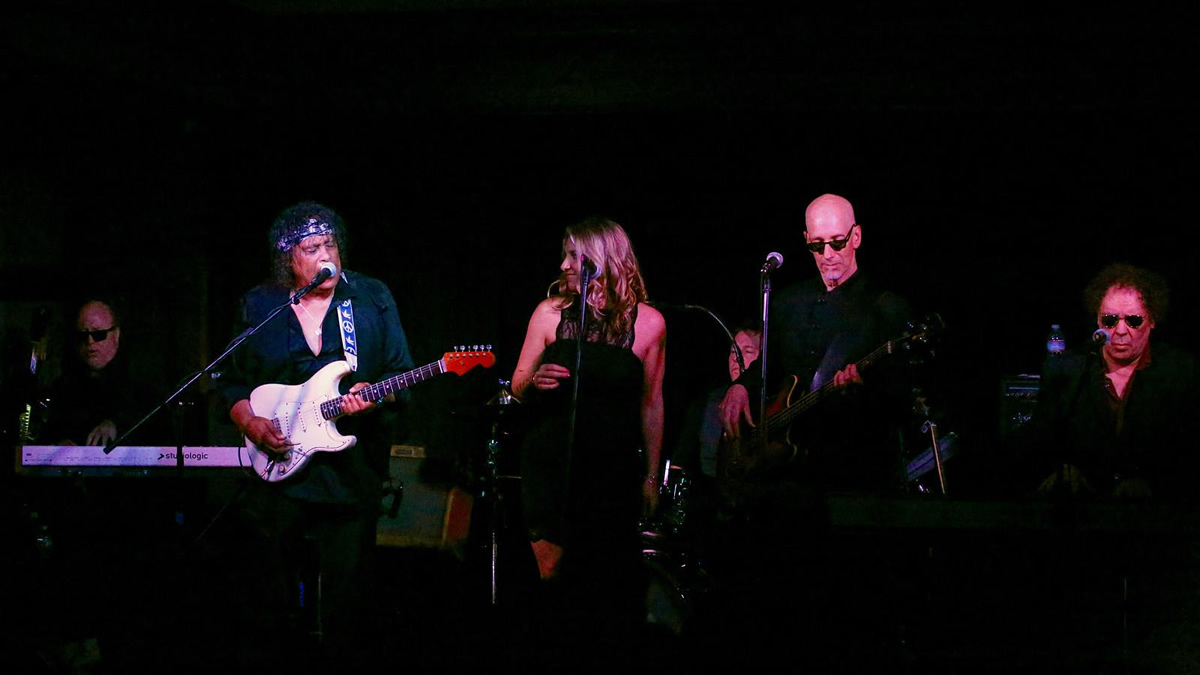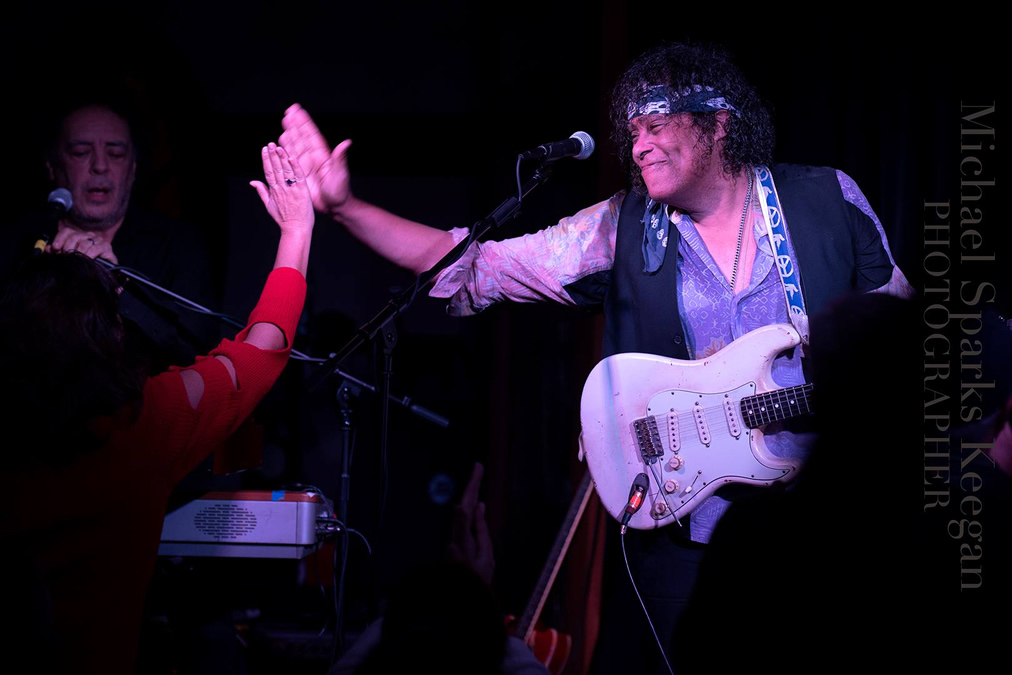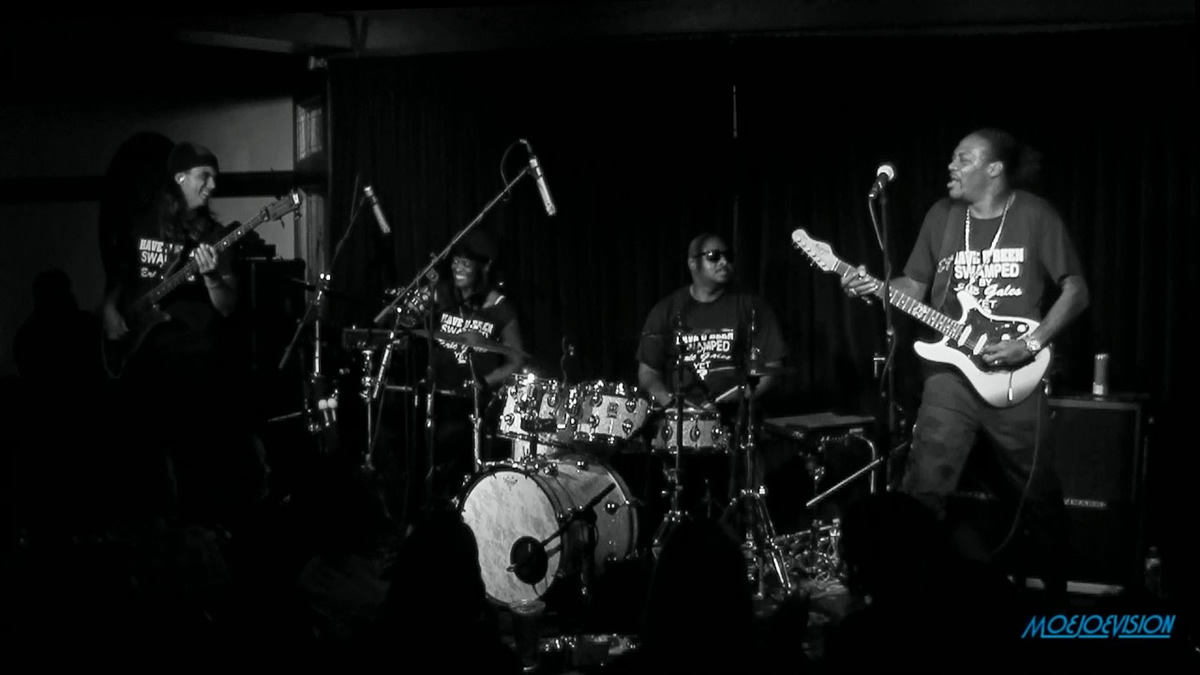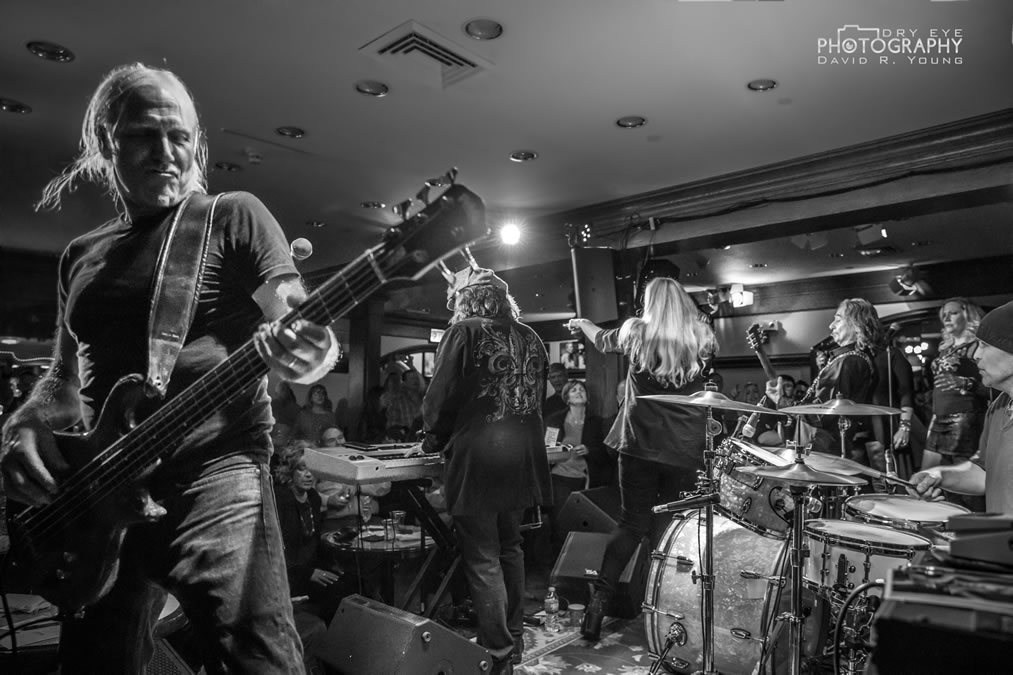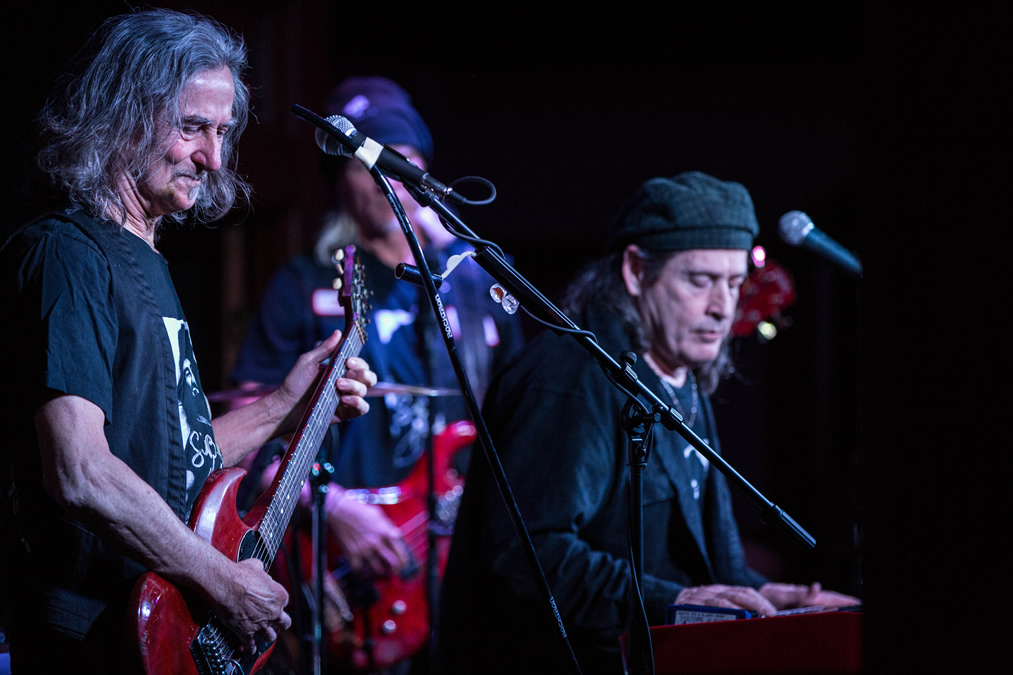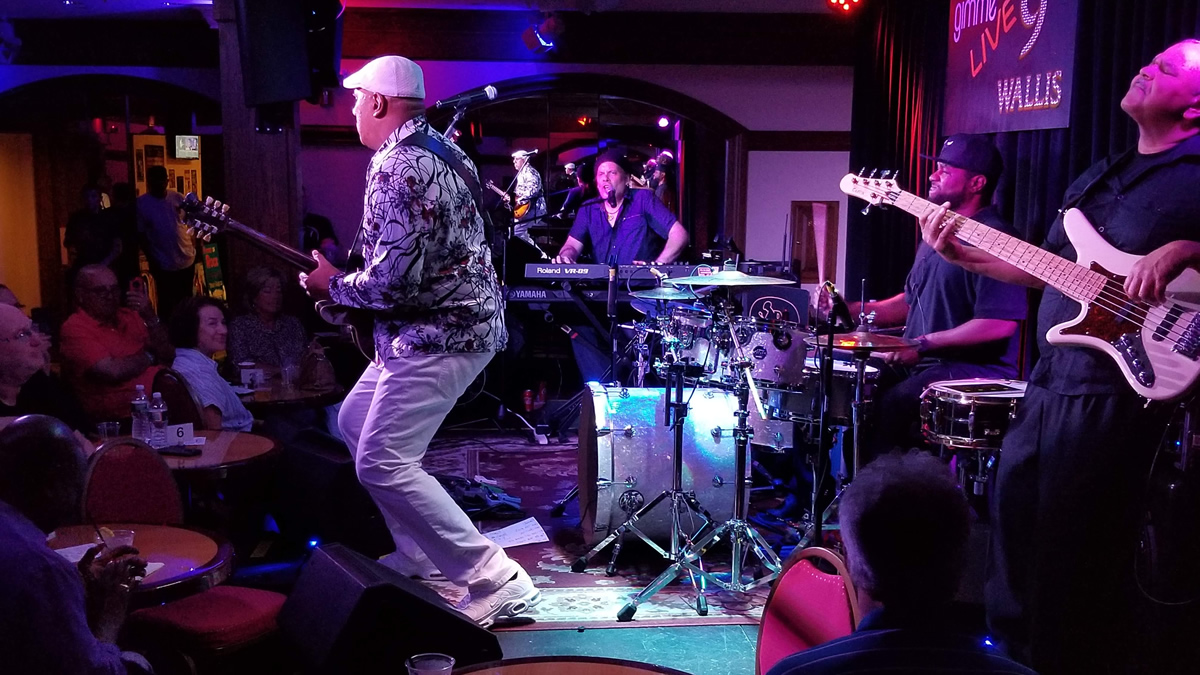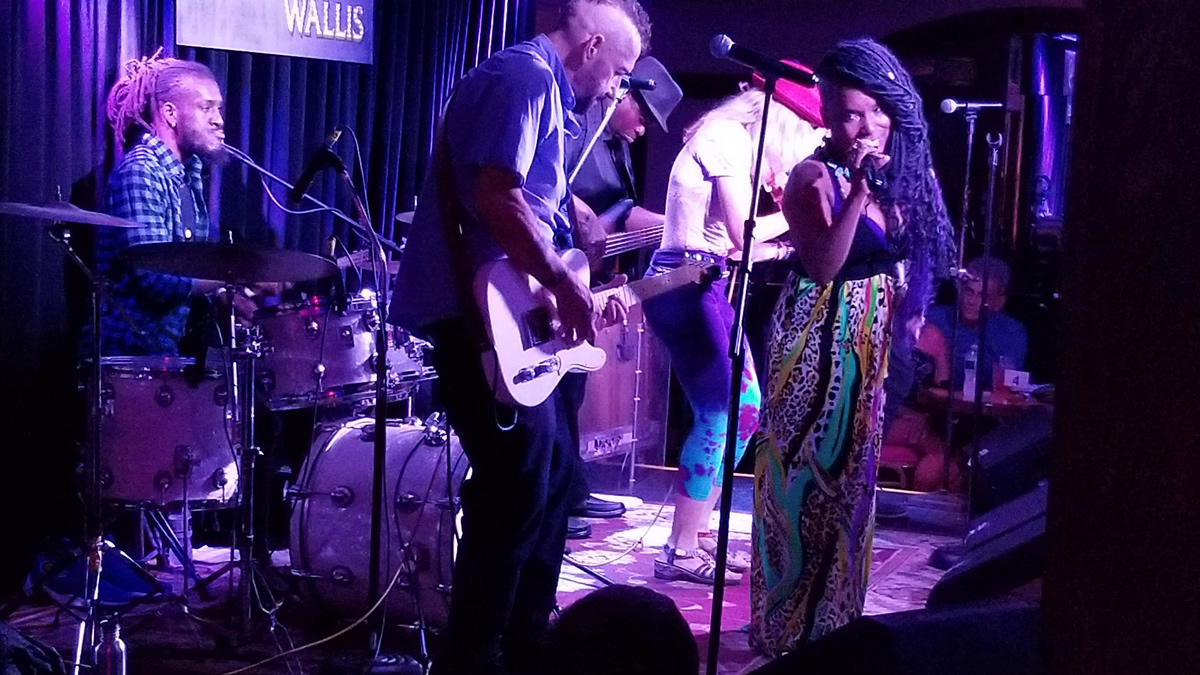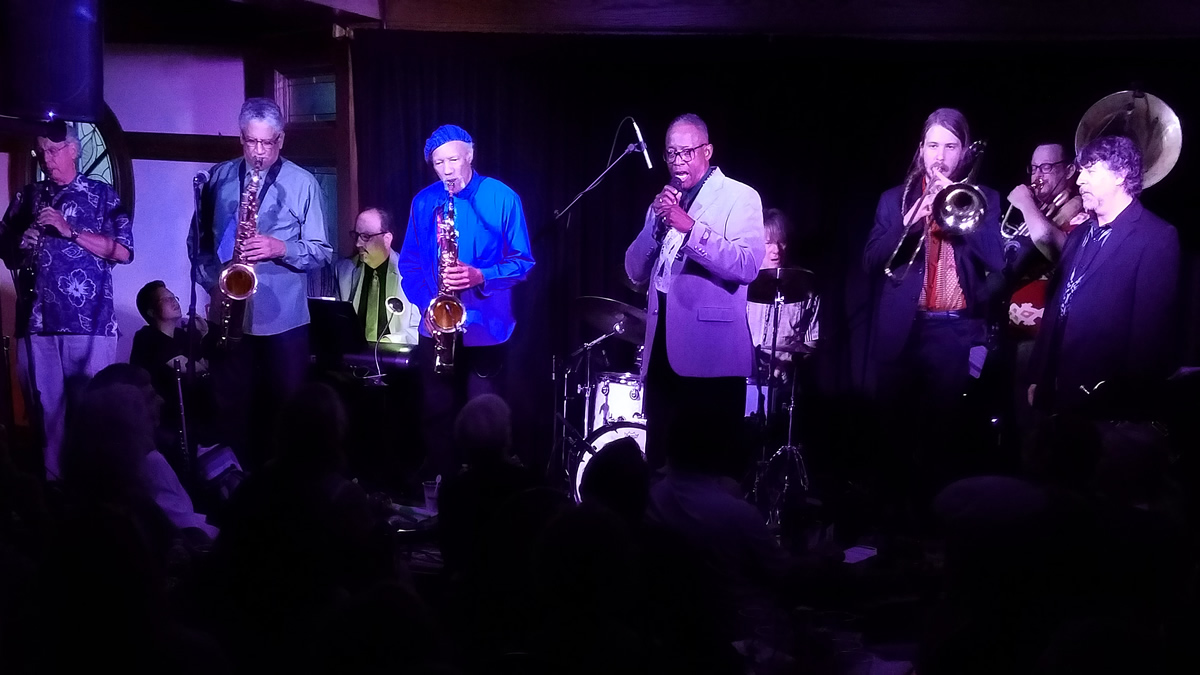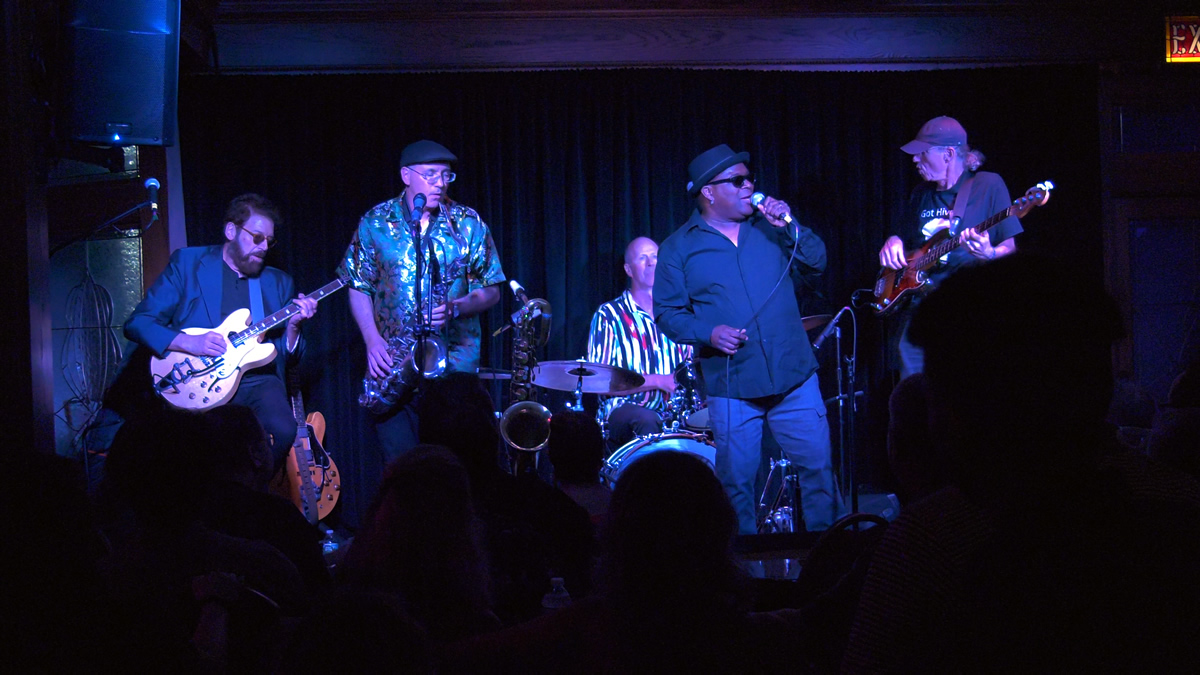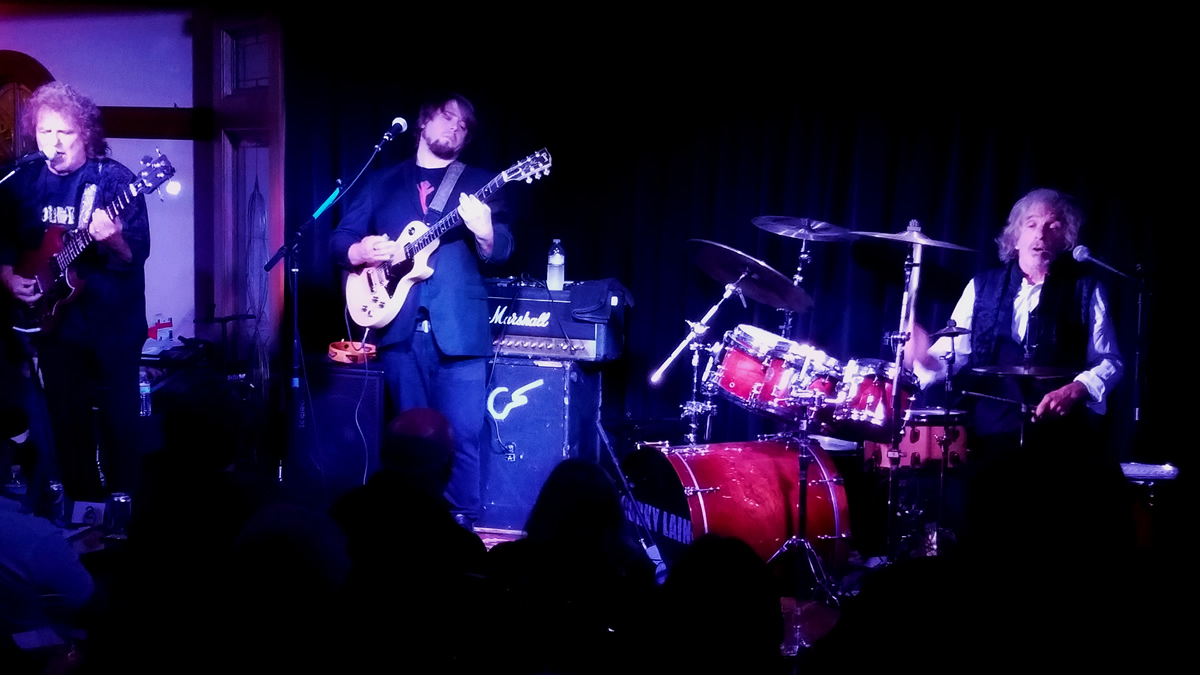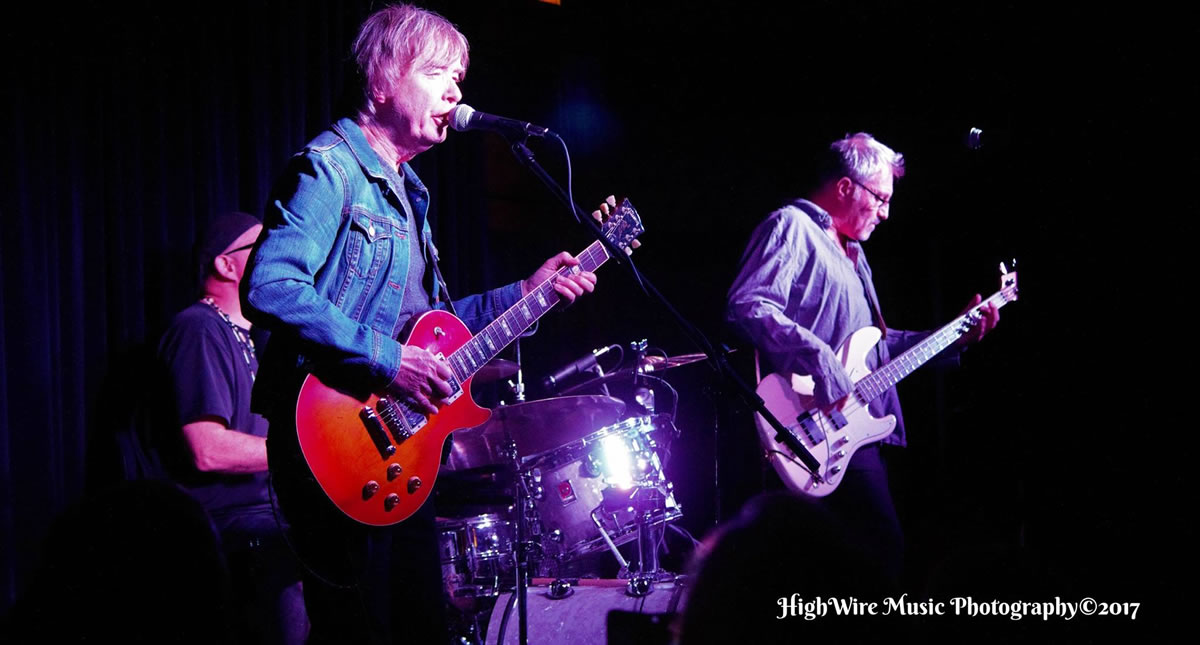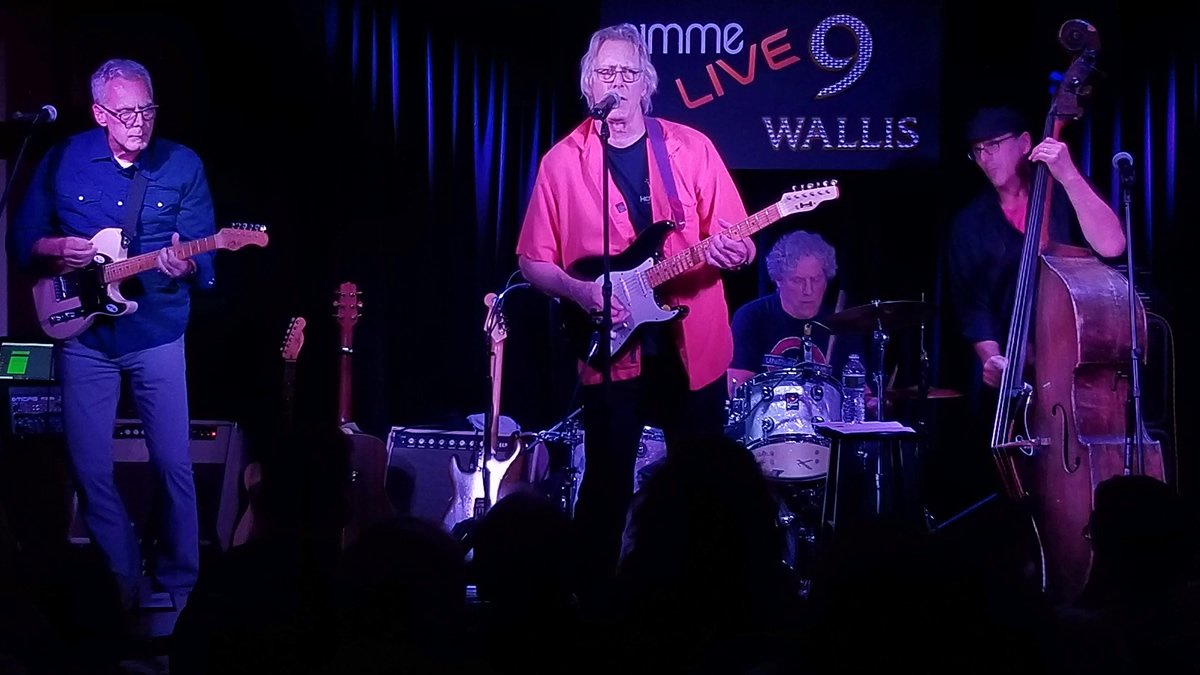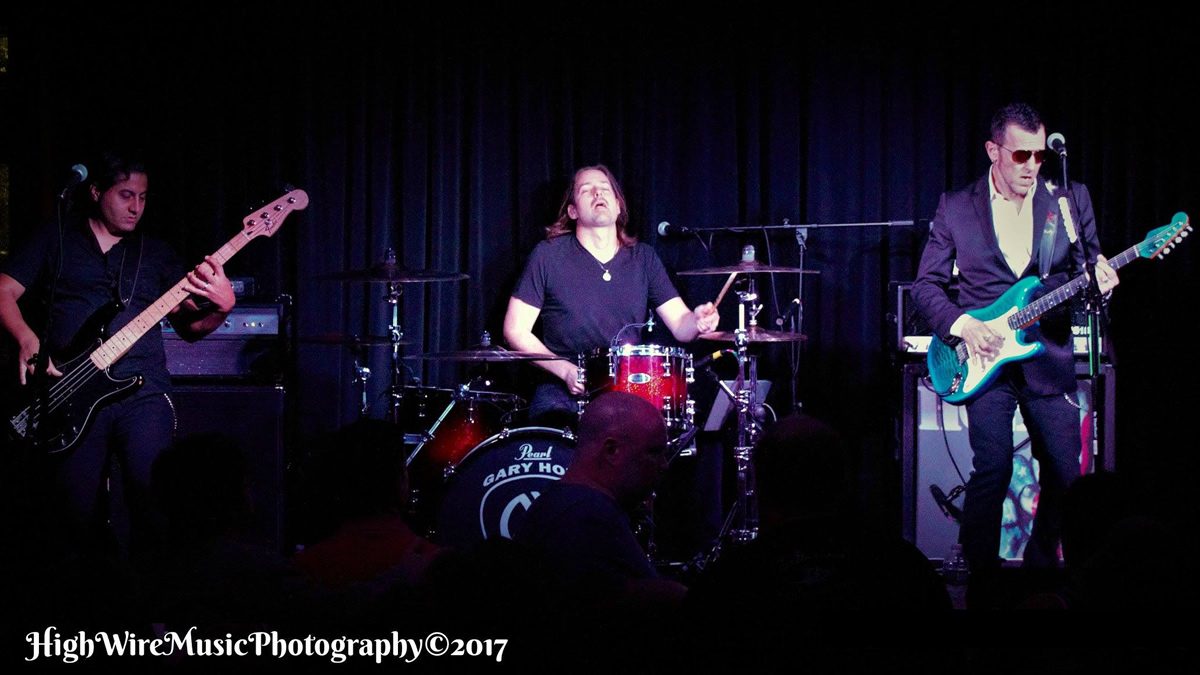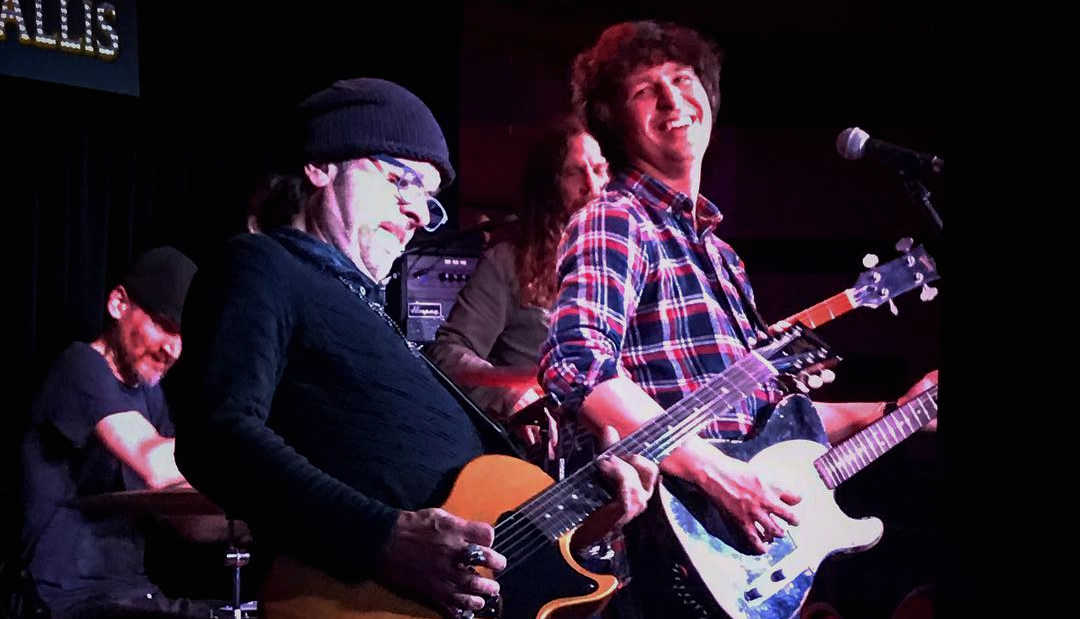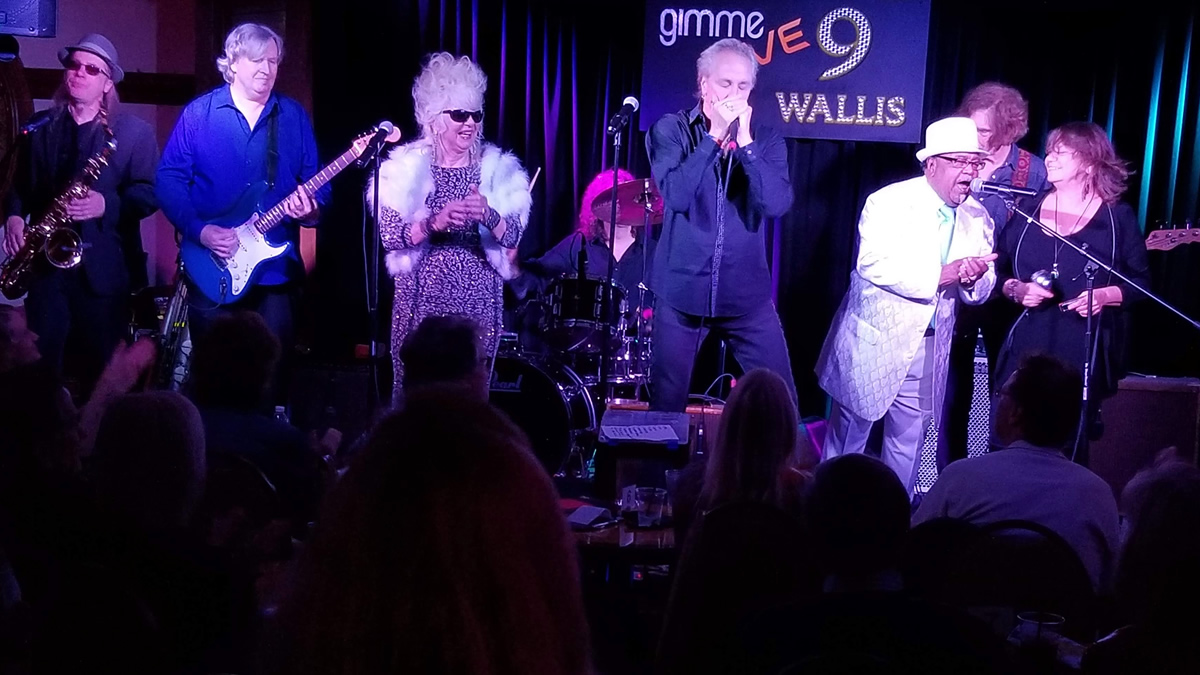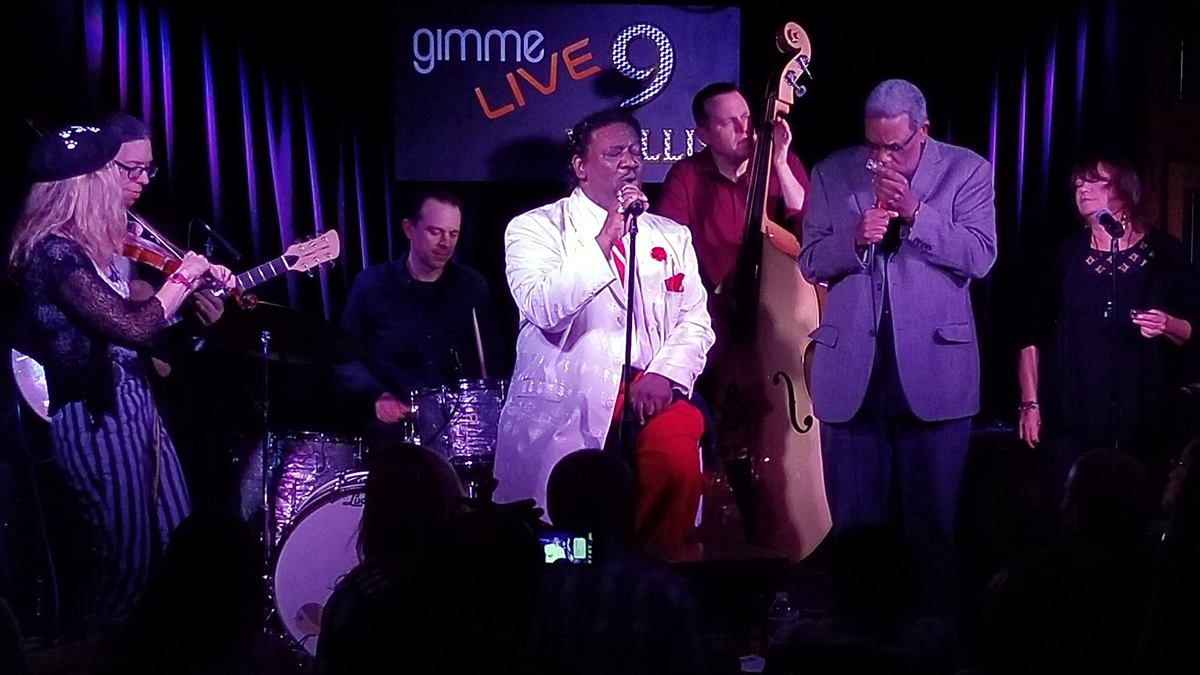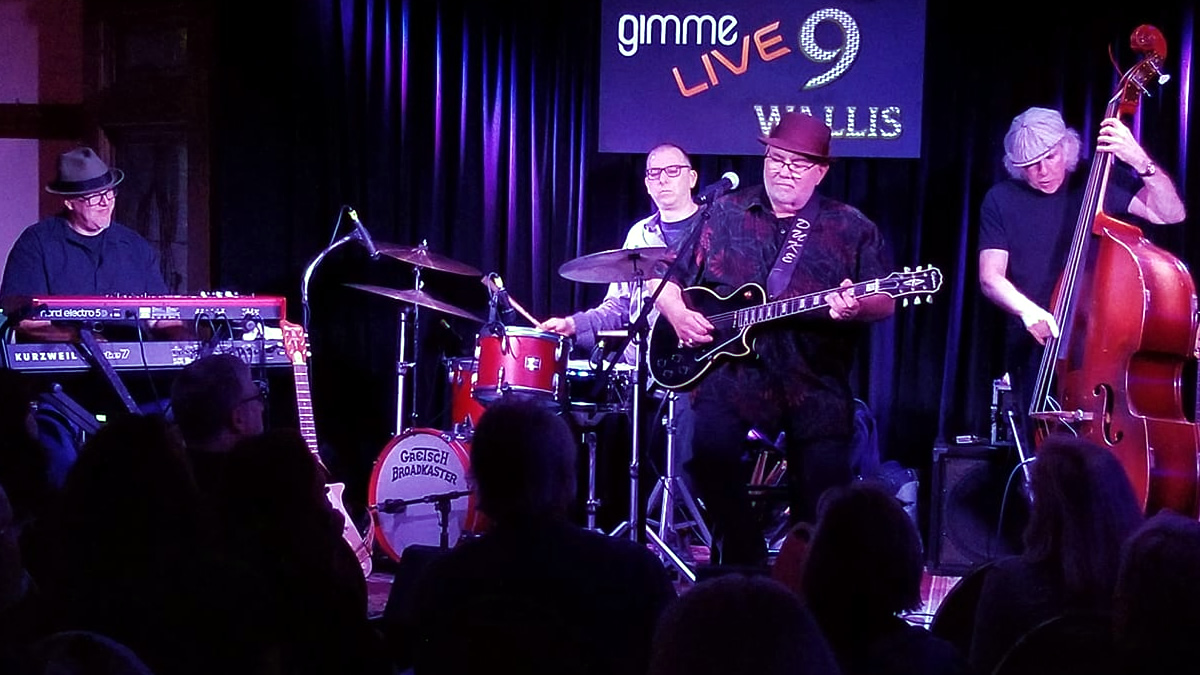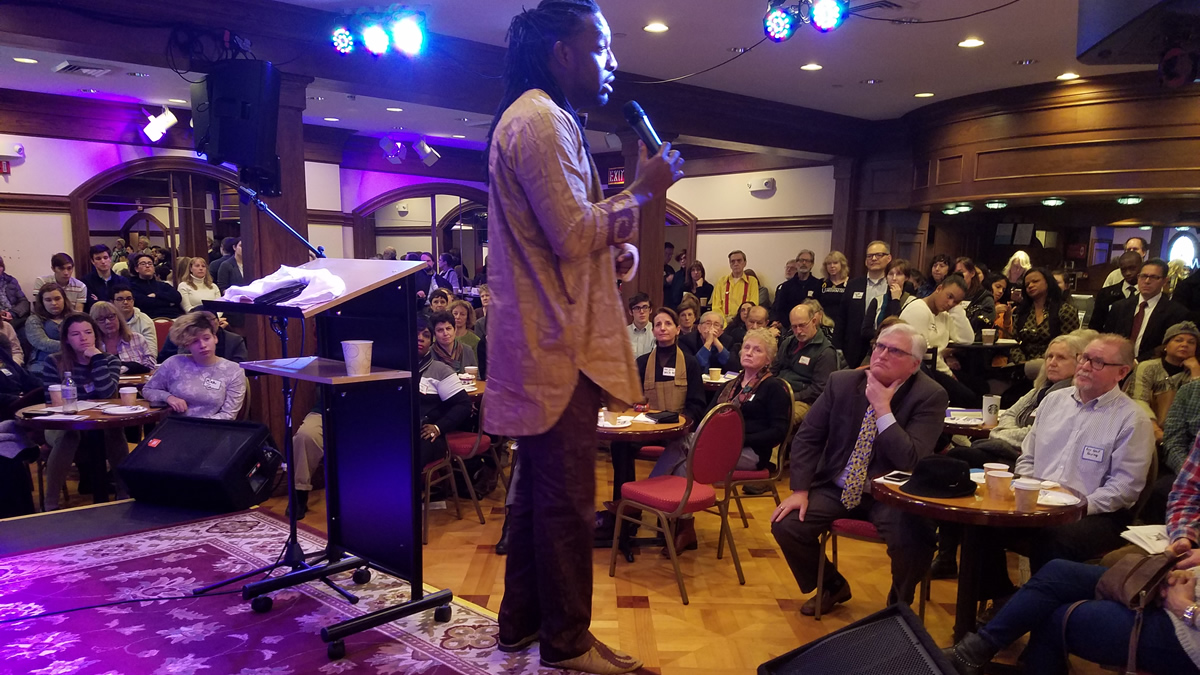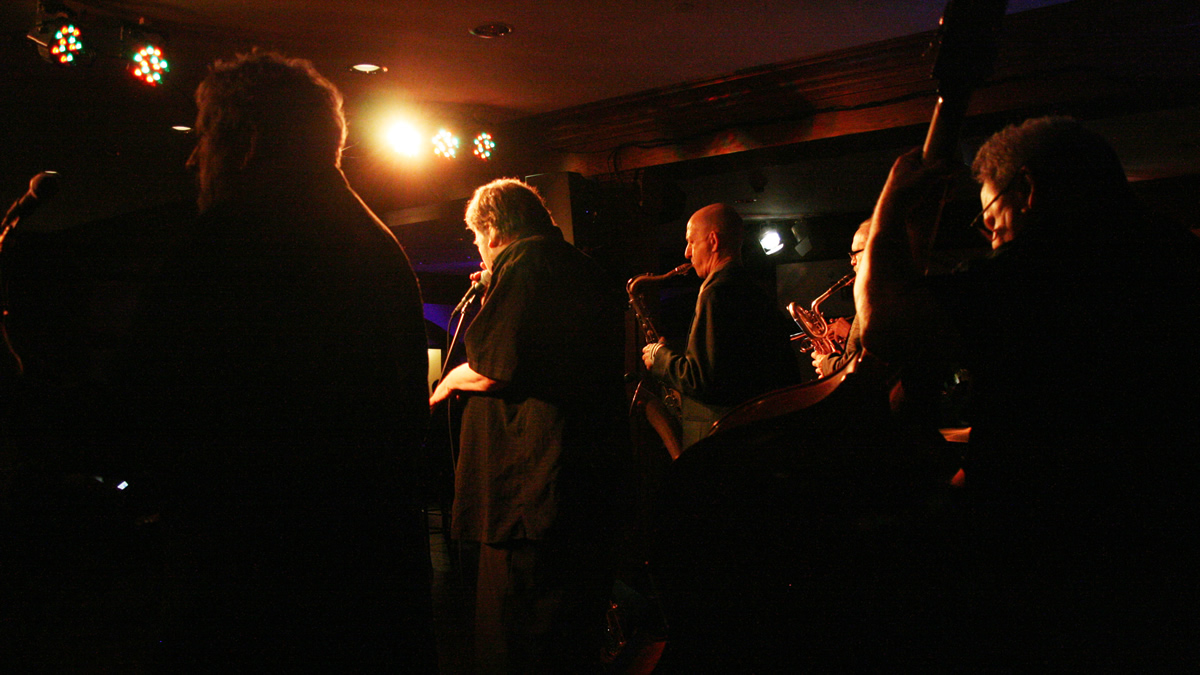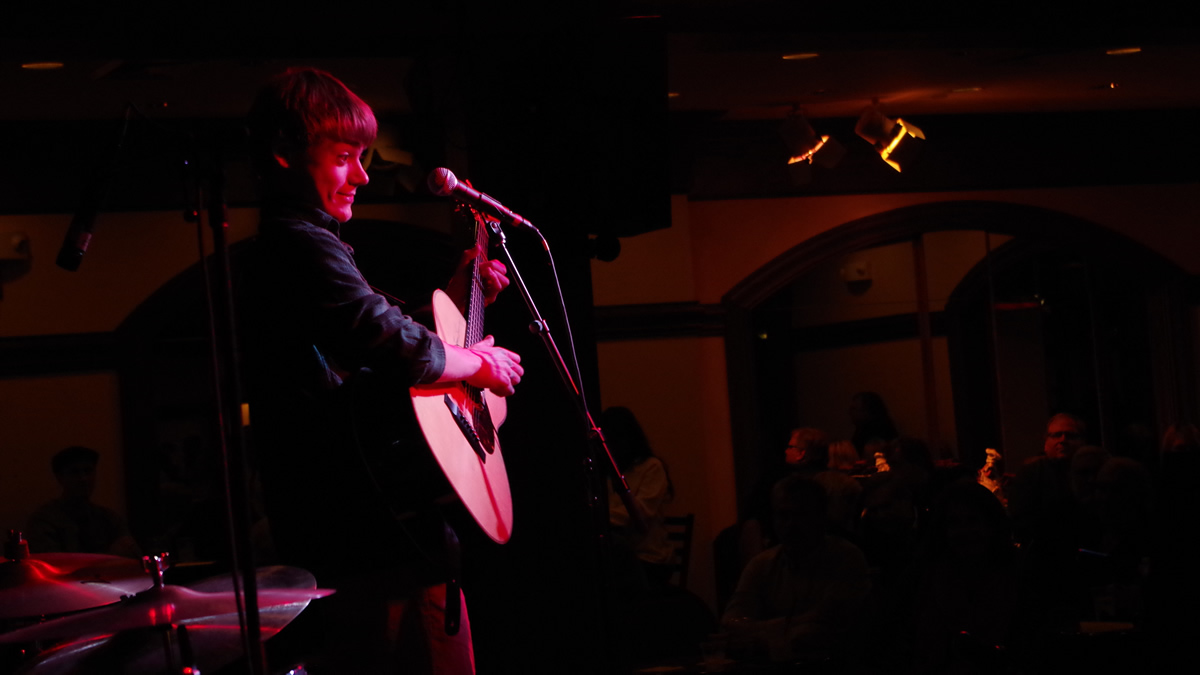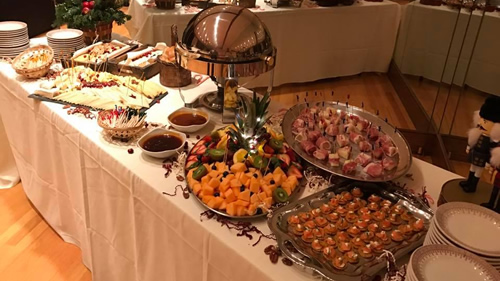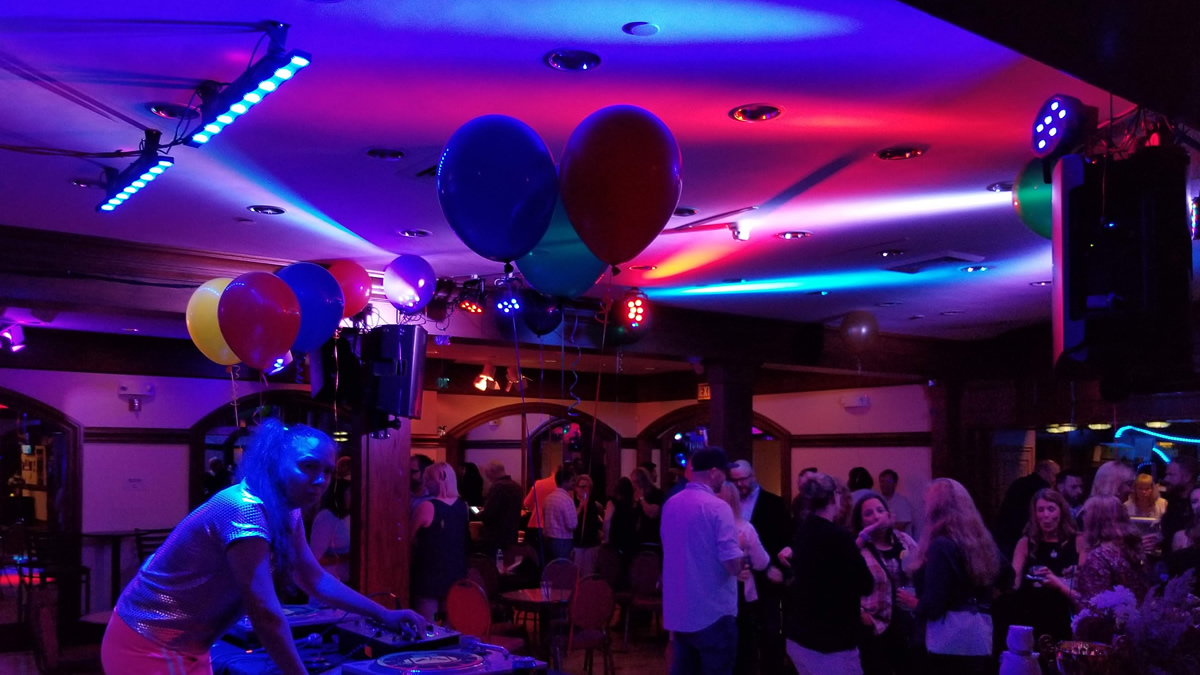 About 17 miles north of Boston, award-winning 9 Wallis is a gorgeous, fully restored, historic location conveniently situated in the heart of Downtown Beverly's Arts District at 9 Wallis Street, right next to the Larcom Theatre -- less than half a mile from the Beverly Depot rail station and 3 miles from Route 128, with plenty of nearby parking (see map).
In April 2017, after 4 years of presenting over a hundred shows at Beverly's Larcom Theatre (featuring Grammy-winners, Rock & Roll Hall of Famers and platinum recording artist), gimmeLIVE's owners Peter and Vickie Van Ness, transformed 9 Wallis into the most intimate, elegant listening room north of Boston with comfortable seating at tables, plus food & beverage service offering fine wines, local craft beers, specialty cocktails (featuring local distilleries and all-natural juices) and top-shelf spirits.
In August 2018, Peter and Vickie were presented with the Boston Blues Society's Keeping the Blues Alive Award for their work at 9 Wallis.
Because of its beautifully restored, tremendously flexible space with the best dance floor on Boston's North Shore, 9 Wallis has become a favorite venue for fundraisers, private parties and corporate events. Local charities have raised thousands of dollars at 9 Wallis (see examples). With world-class entertainment, an event can begin as a cocktail party or fully seated dinner...then transform into a nightclub-style dance party with concert quality sound and stage lighting.
CLICK HERE if you'd like someone to contact you about raising money for your charity. CLICK HERE if you want to book a party or corporate event.
Many new shows will be announced soon. Click here to join gimmeLIVE's FREE Concert Club and email list. You'll get special deals and prime seats before tickets go on sale to the public.
There is plenty of nearby parking at 7 lots from 150 feet away to 3 blocks away. Lots are 25 Cents/Hour (see map). Street parking is more. All parking is FREE after 8pm and on Sundays.
Want us to produce a concert or festival to raise money for your organization? Click here
Want to sponsor one of our shows? Click here