Critically Acclaimed Shows ... Up Close & Personal
POPA CHUBBY
DATE
Friday, May 10, 2019
TIME
8:00PM

(Doors 7:00PM)

VENUE

9 Wallis Street

AIR CONDITIONED

Venue Details
TICKETS
RESERVED SEATS (ALL AGES)

$25.00, $30.00
POPA CHUBBY Back by Popular Demand!
Popa Chubby's Hard Swinging Blues Rock is described as "the Stooges meets Buddy Guy, Motörhead meets Muddy Waters, and Jimi Hendrix meets Robert Johnson."
Popa's own words say it all, "I'm living in a wild time, and that is where the inspiration is drawn from."
Don't miss Popa Chubby's ONLY Massachusetts stop on his U.S. tour at Beverly's newest, most intimate, elegant listening room!
POPA CHUBBY BIO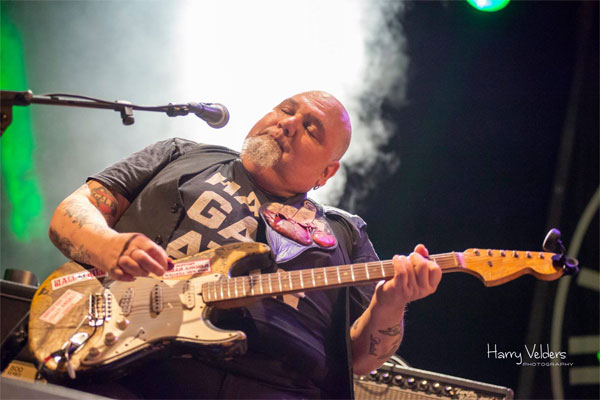 Twenty five years of hard rocking blues
Popa Chubby, born Ted Horowitz, has been hard rocking the blues in his fierce and soulful way for more than 25 years. Over the course of a career that dates back to 1994, he has been a force of to be reckoned with on the guitar, and his tempestuous, soulful playing has never been more powerful. An imposing figure with a shaven head, tattooed arms, a goatee and a performance style he describes as "the Stooges meets Buddy Guy, Motörhead meets Muddy Waters, and Jimi Hendrix meets Robert Johnson," Popa Chubby is an endearing character who is one of the genre's most popular figures.
His career has always been about moving forward and carving a place for himself in the imposing terrain of the music business, overcoming odds to continue growing and maturing as a creative force. He has built a constantly increasing base of fans across the world, where in many territories he is a star. A native New Yorker, Horowitz's first gigs were in the NYC punk scene as a guitarist for what he reflects was a "crazy Japanese special effects performance artist in a kimono called Screaming Mad George who had a horror-movie inspired show." Right from the start he was immersed in rock 'n' roll as theater, and learned from George and others playing CBGB's at the time that included the Ramones, the Cramps, Richard Hell, whose band, the Voidoids he joined that rock 'n' roll should be dangerous. He reflects, "Musicians like the Ramones and the Sex Pistols weren't just bands. They were a threat to society."
The Blues however was the foundation of his playing style. He recalls, "Since I'd grown up on Hendrix, Cream and Led Zeppelin, when I started playing blues in New York clubs I understood that the blues should be dangerous, too. It wasn't just from playing in punk bands. Howlin' Wolf and Muddy Waters were dangerous men. They'd cut or shoot you if they thought it was necessary, and Little Walter packed a gun and wouldn't hesitate to use it. That danger is a real part of the Blues and I keep it alive in my music."
Popa Chubby is his own man for better or worse. He reflects, "I'm living in a wild time, and that is where the inspiration is drawn from. There are my issues, but the picture is much bigger than me and my situation. Everything is breaking down in the world. The lines are being redefined. We all need something."
ABOUT 9 WALLIS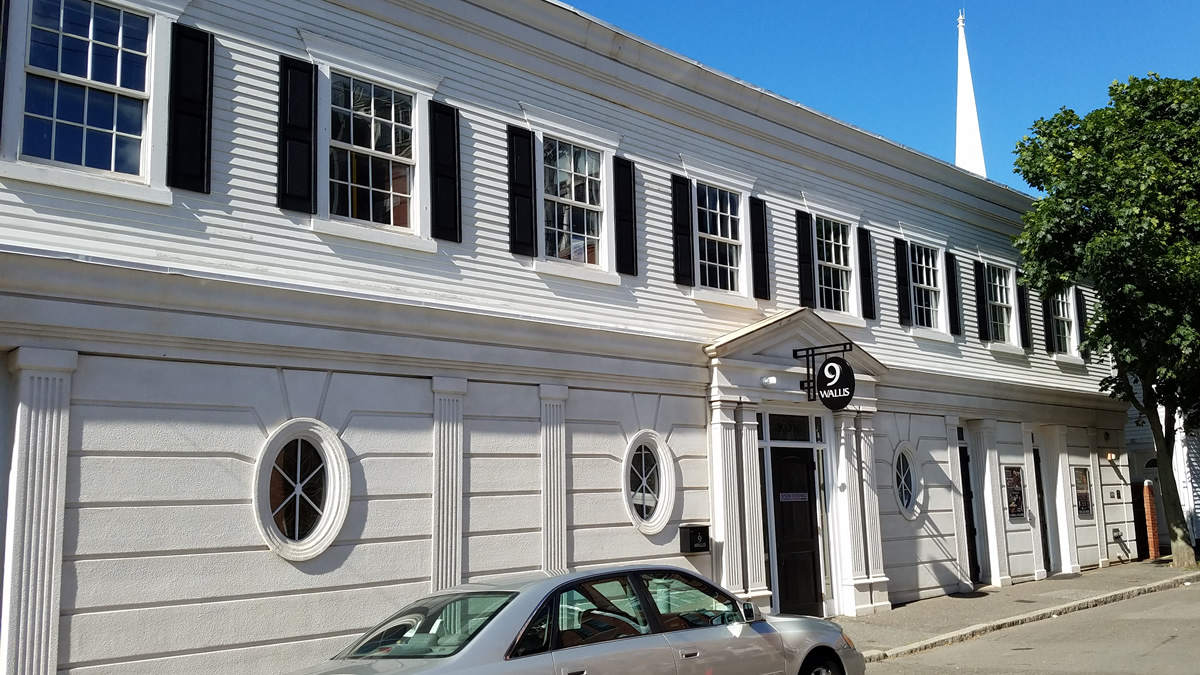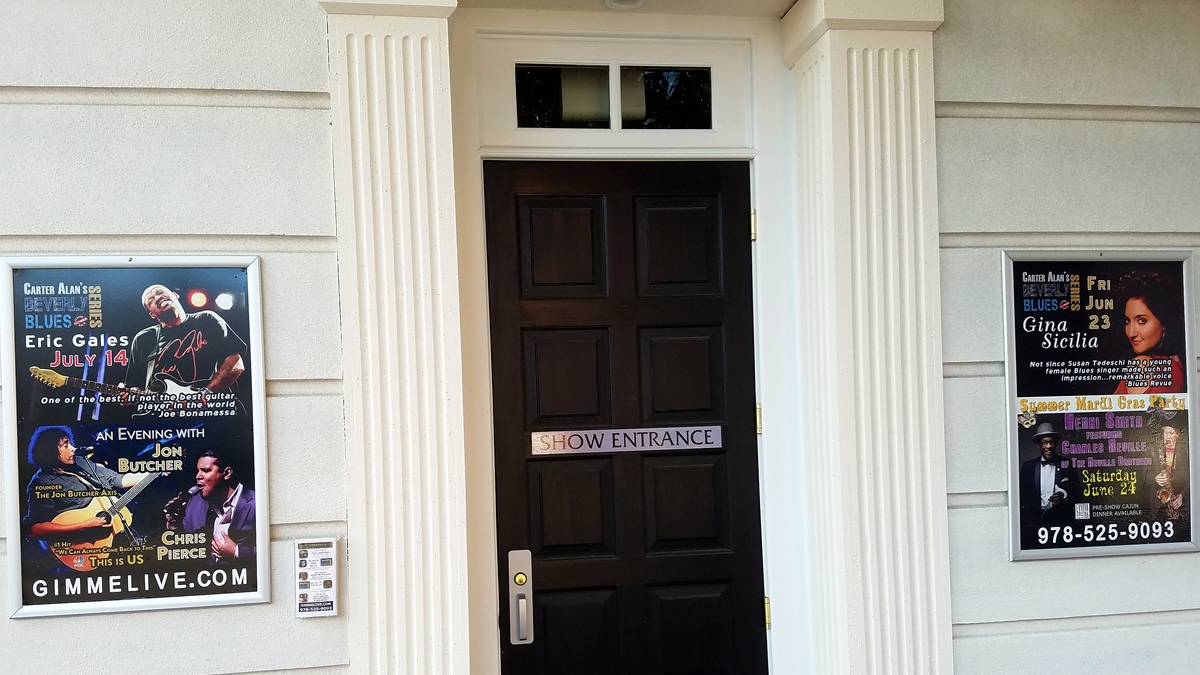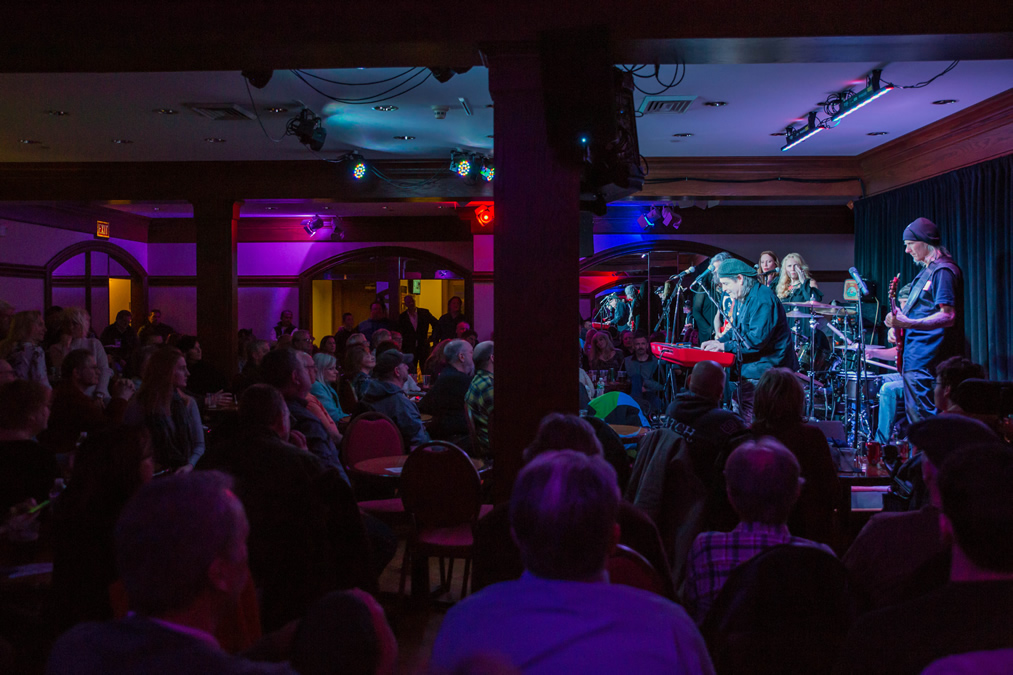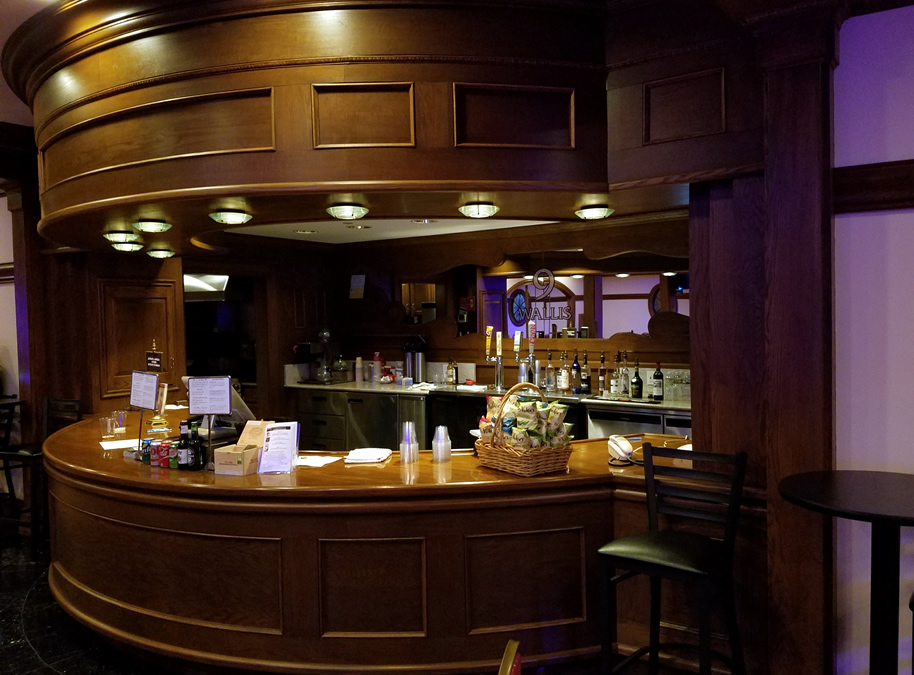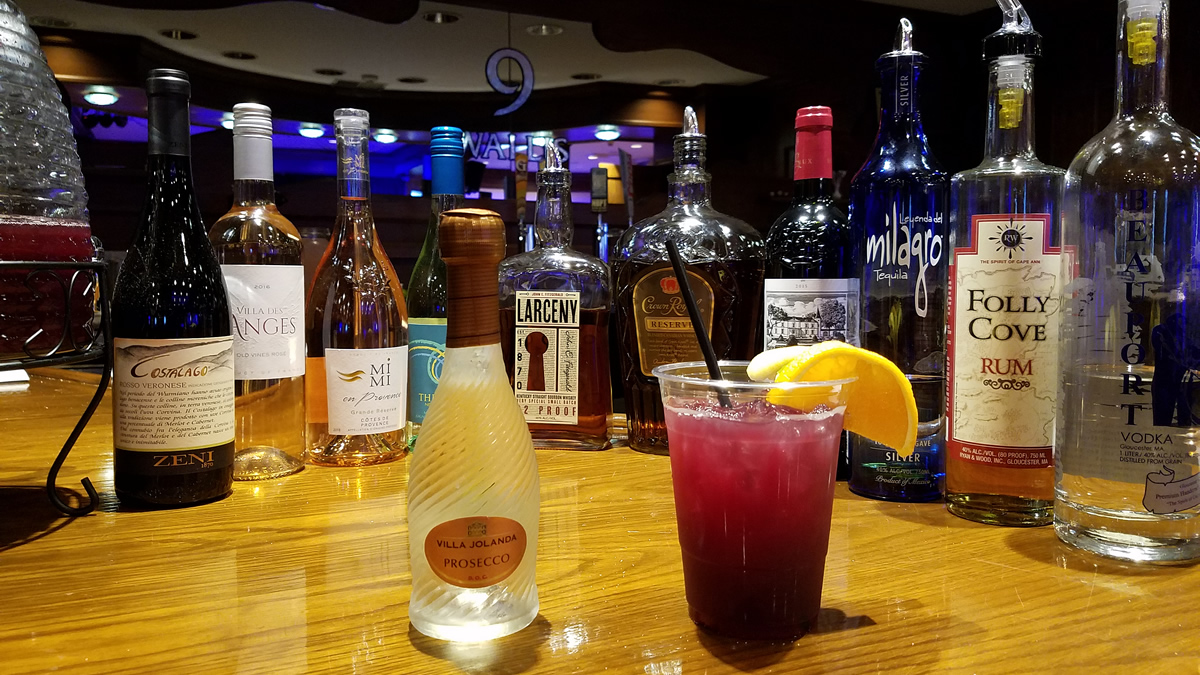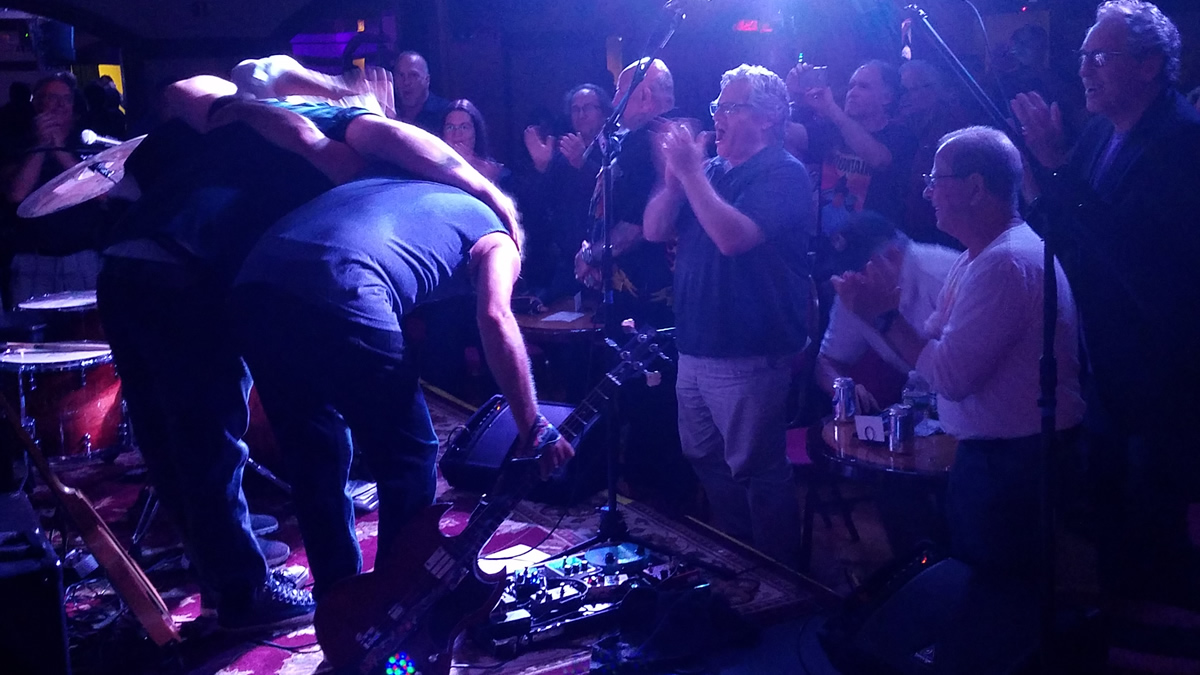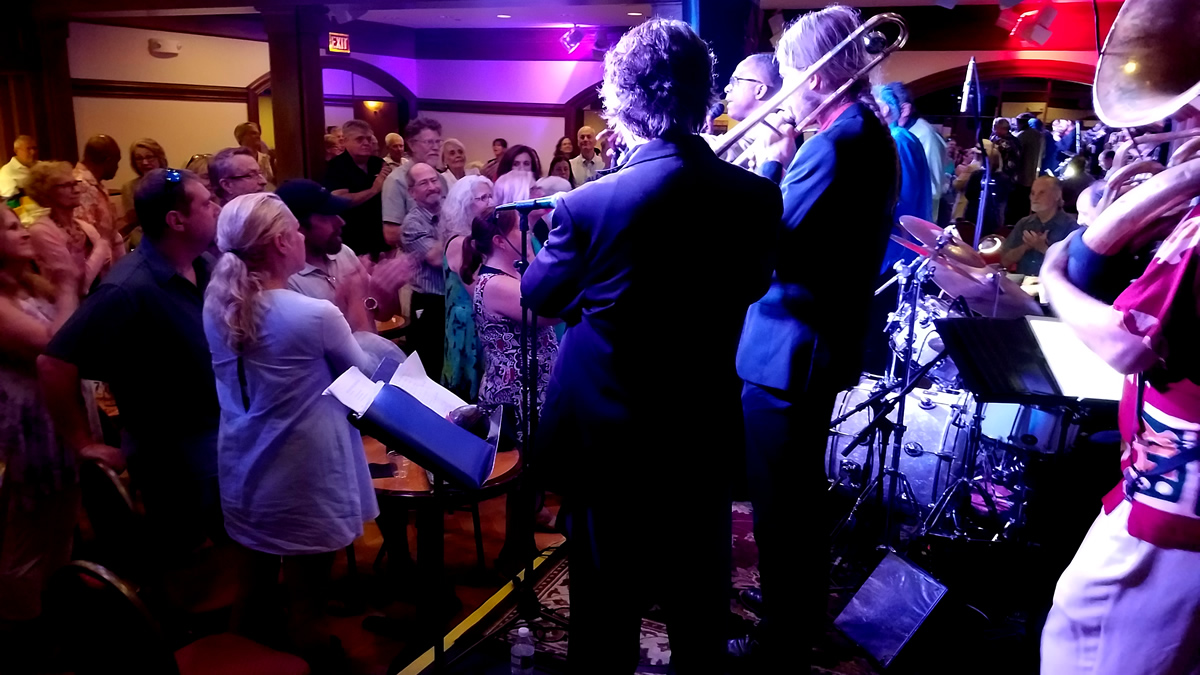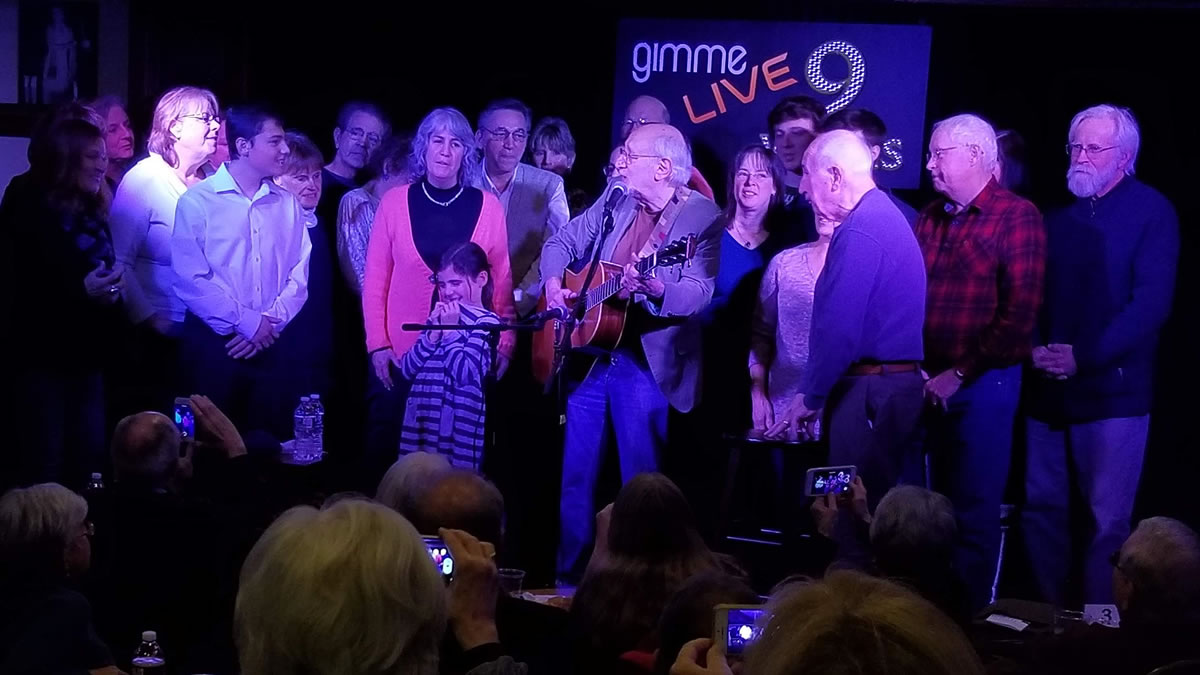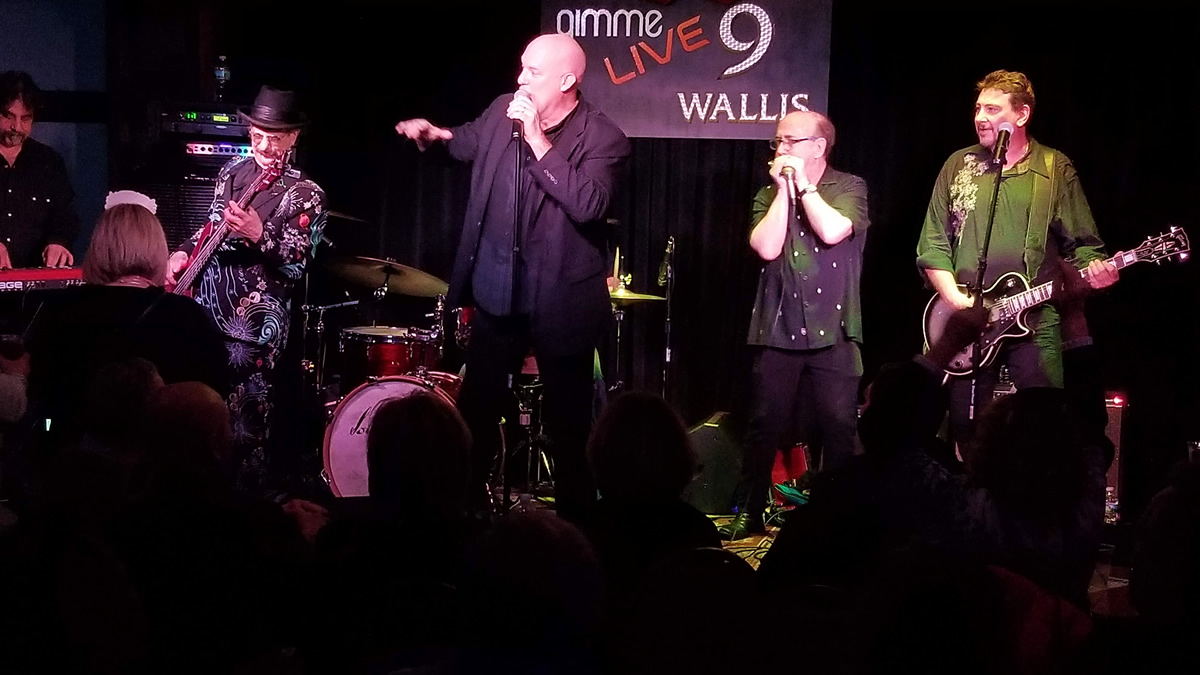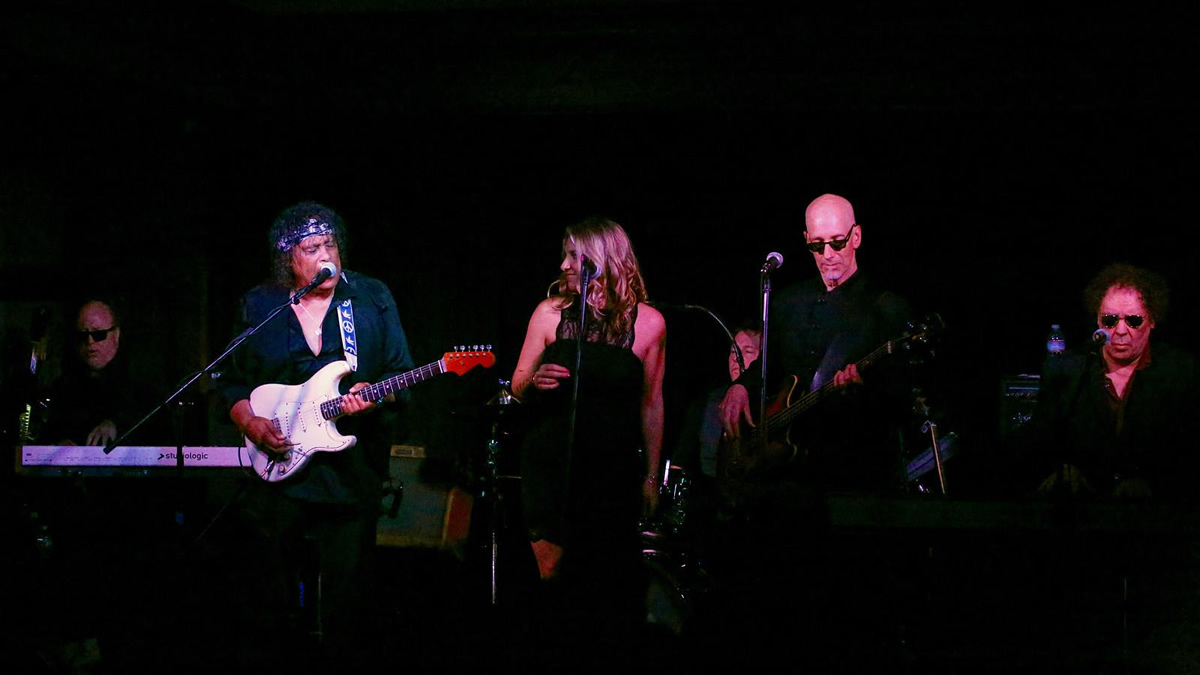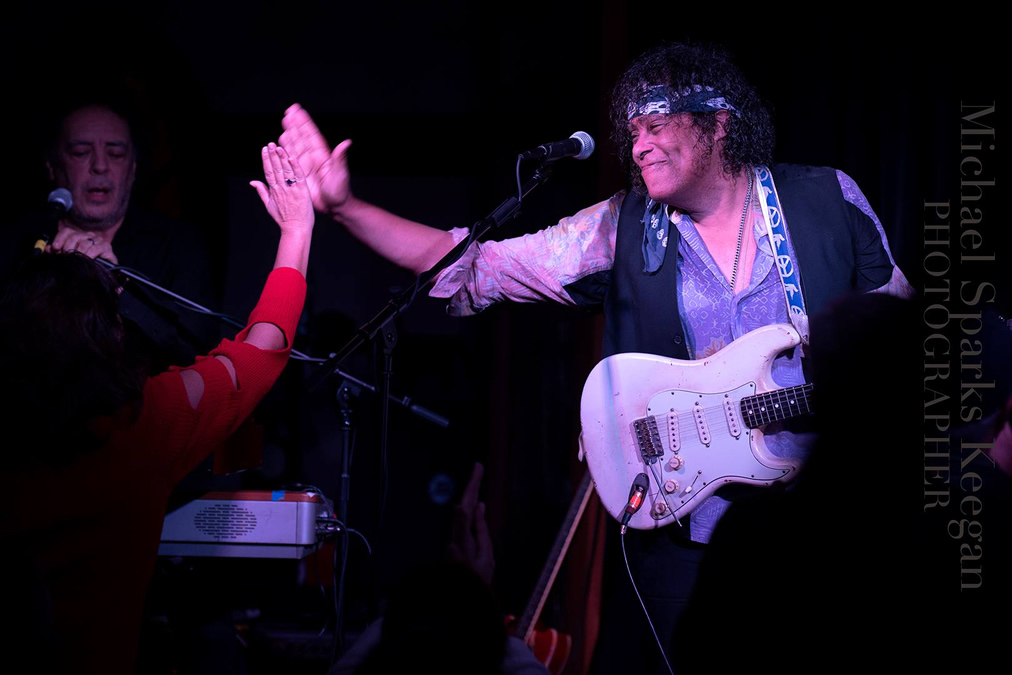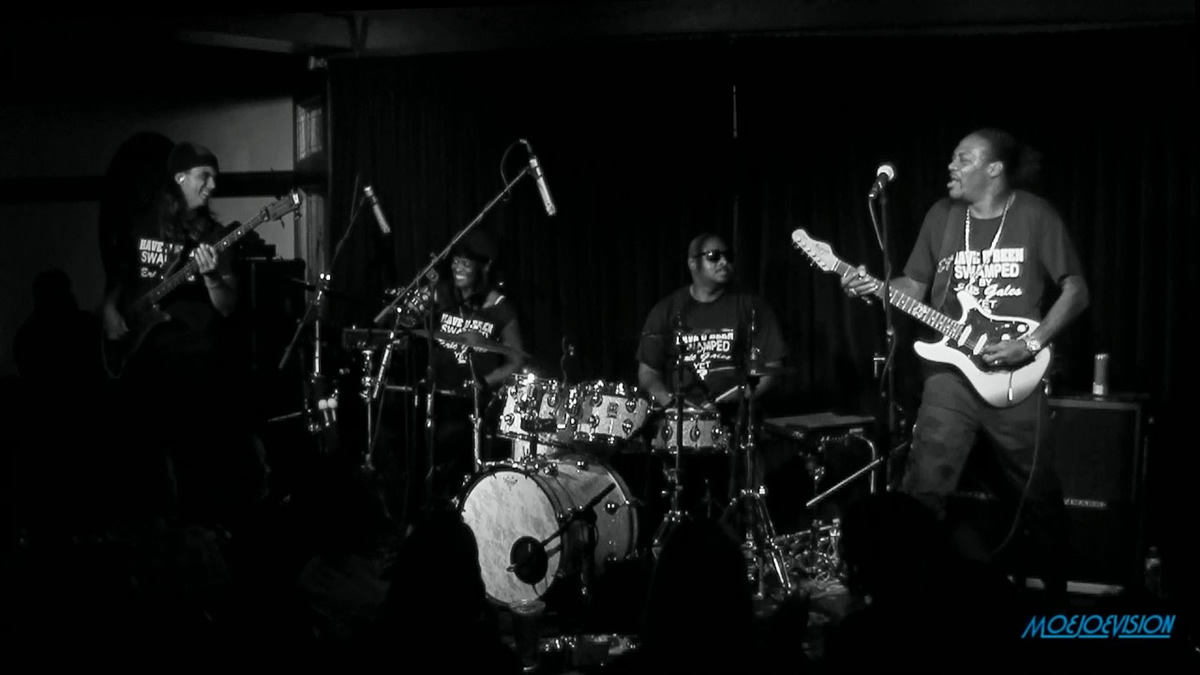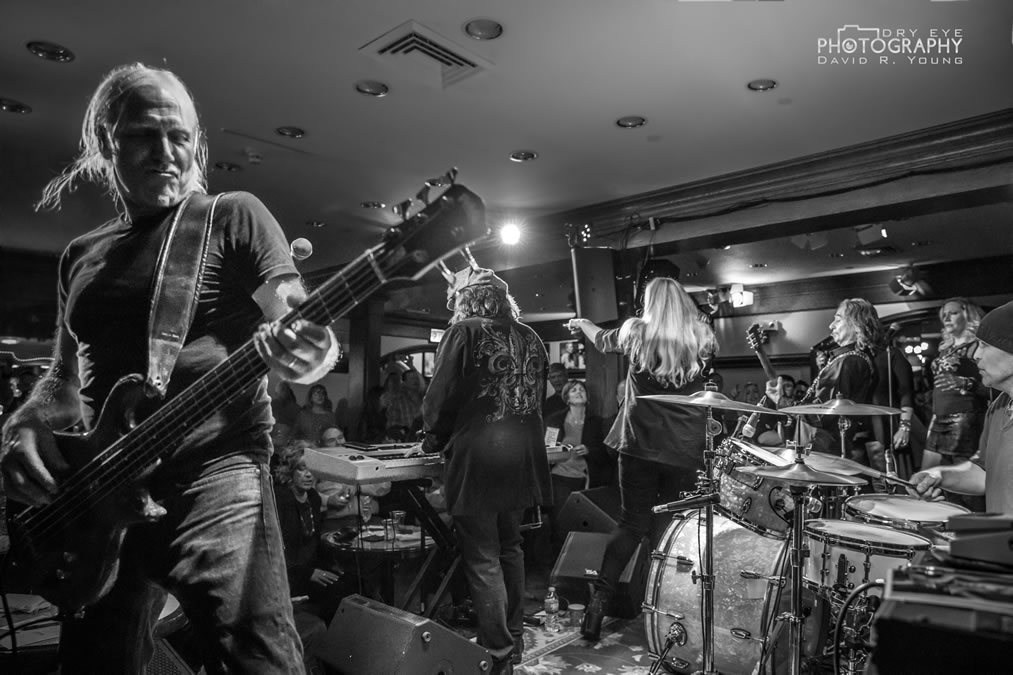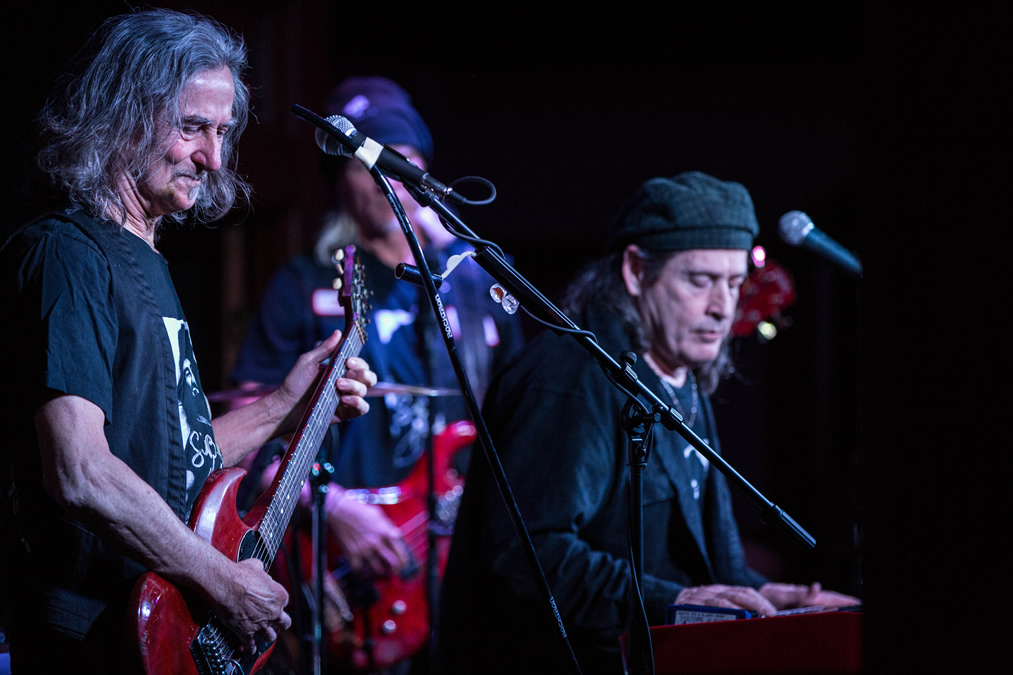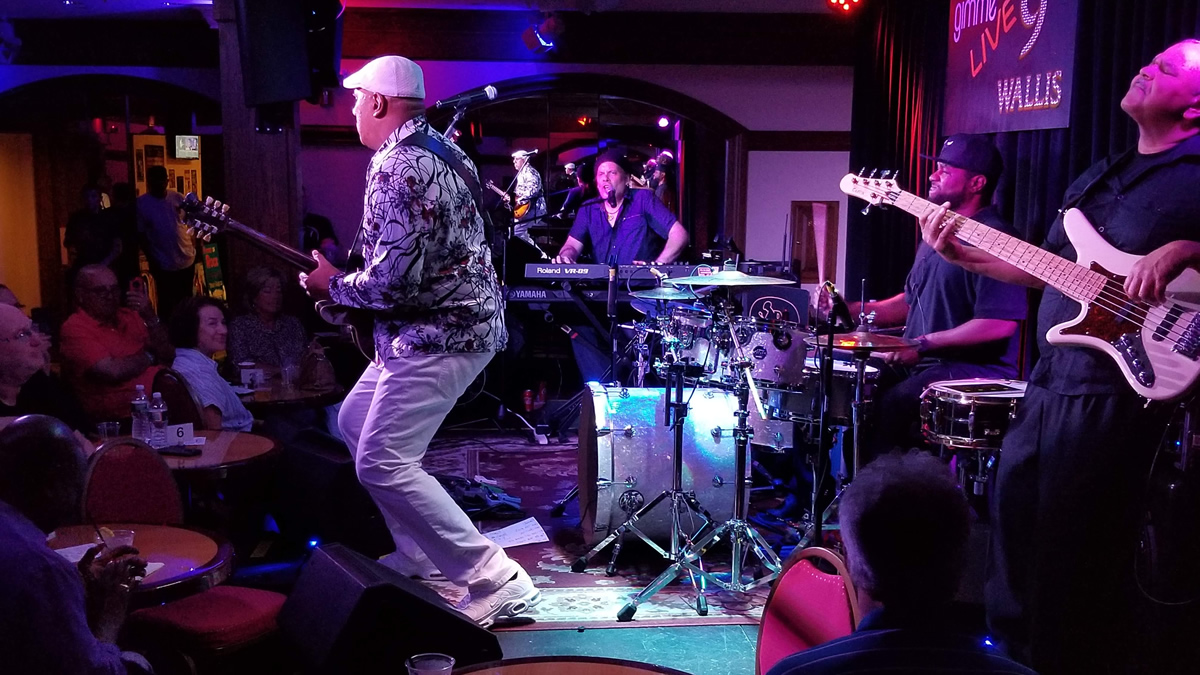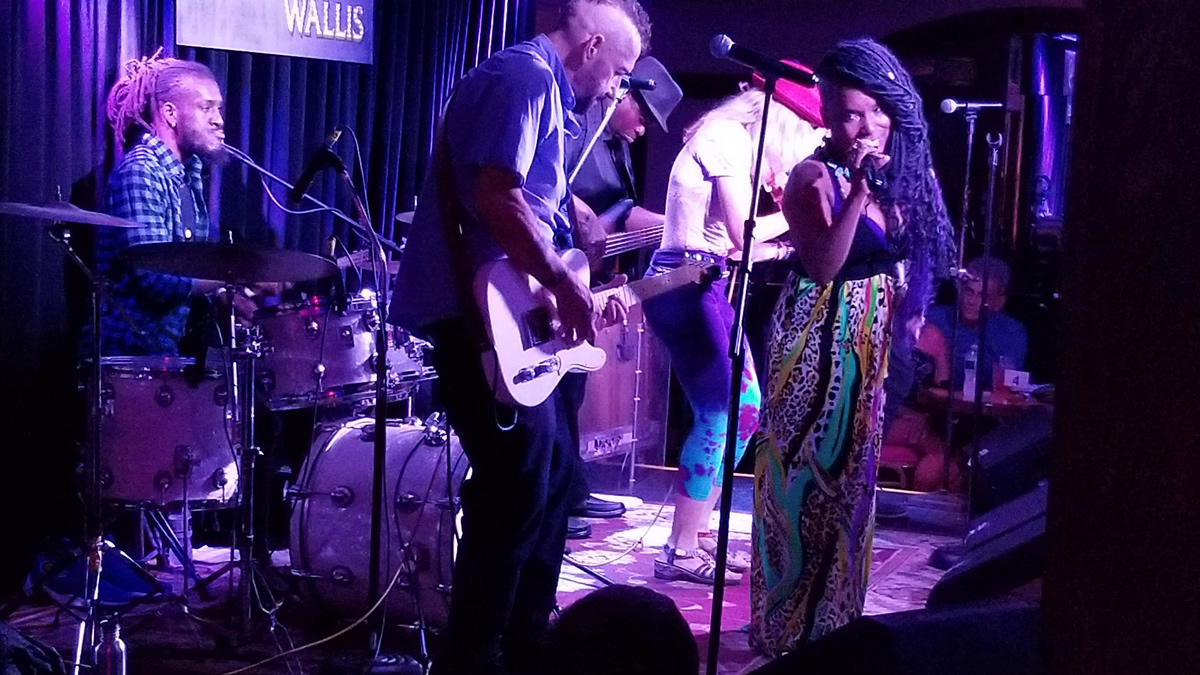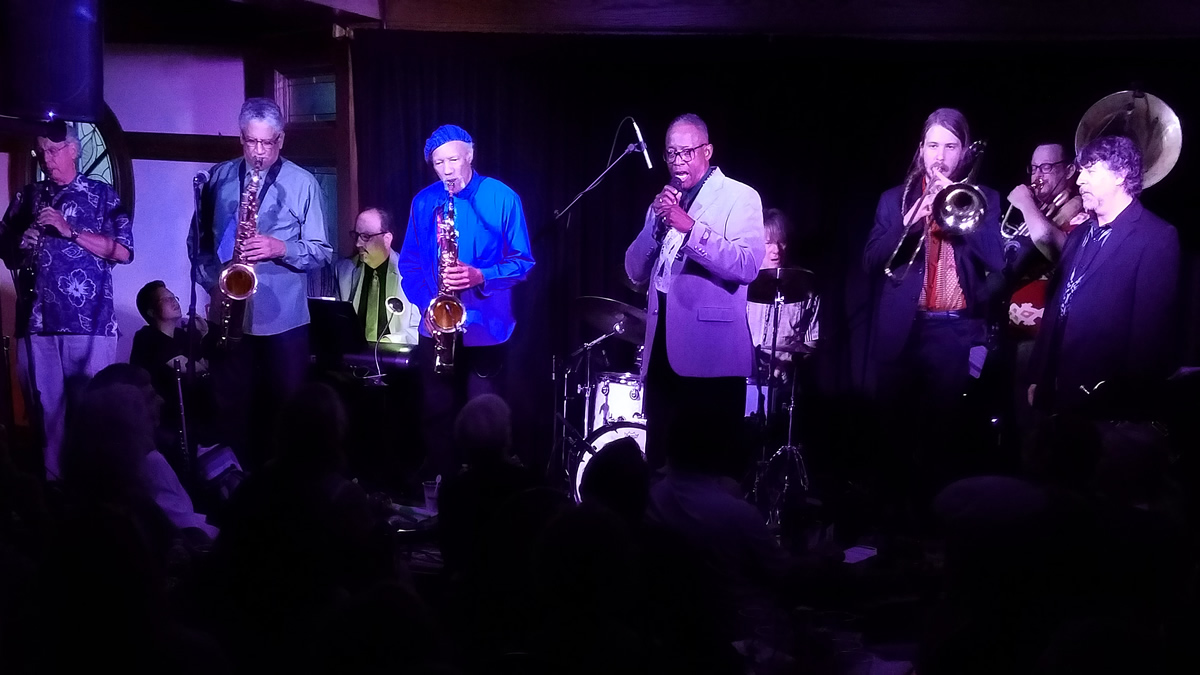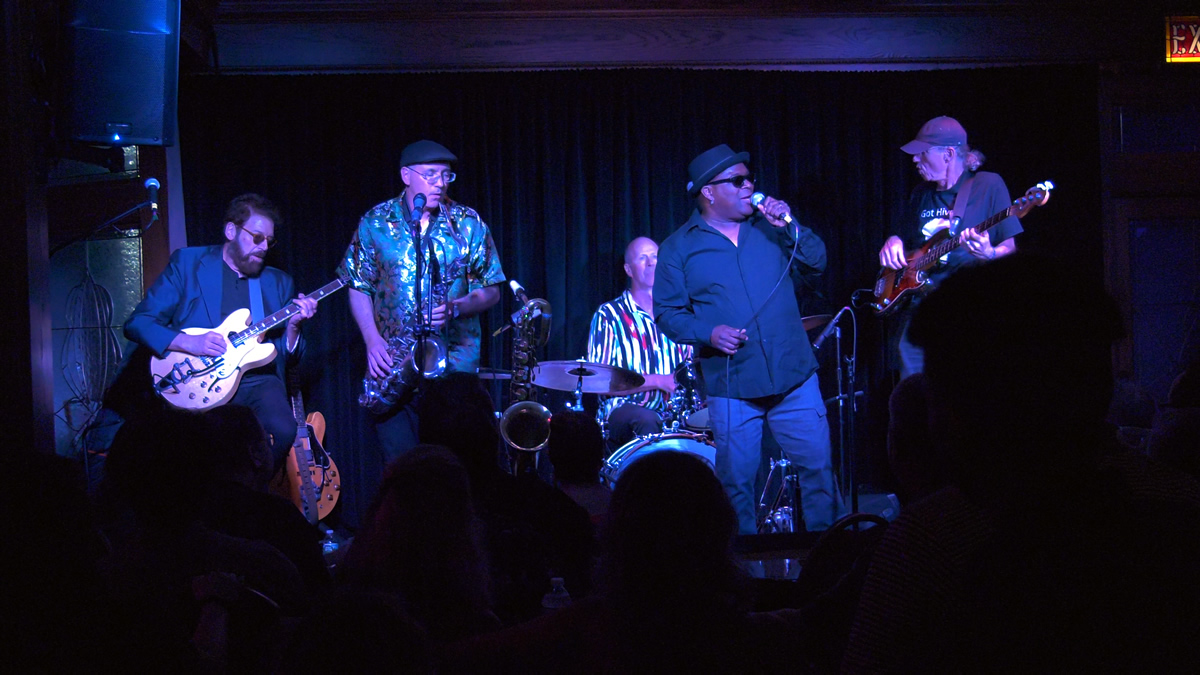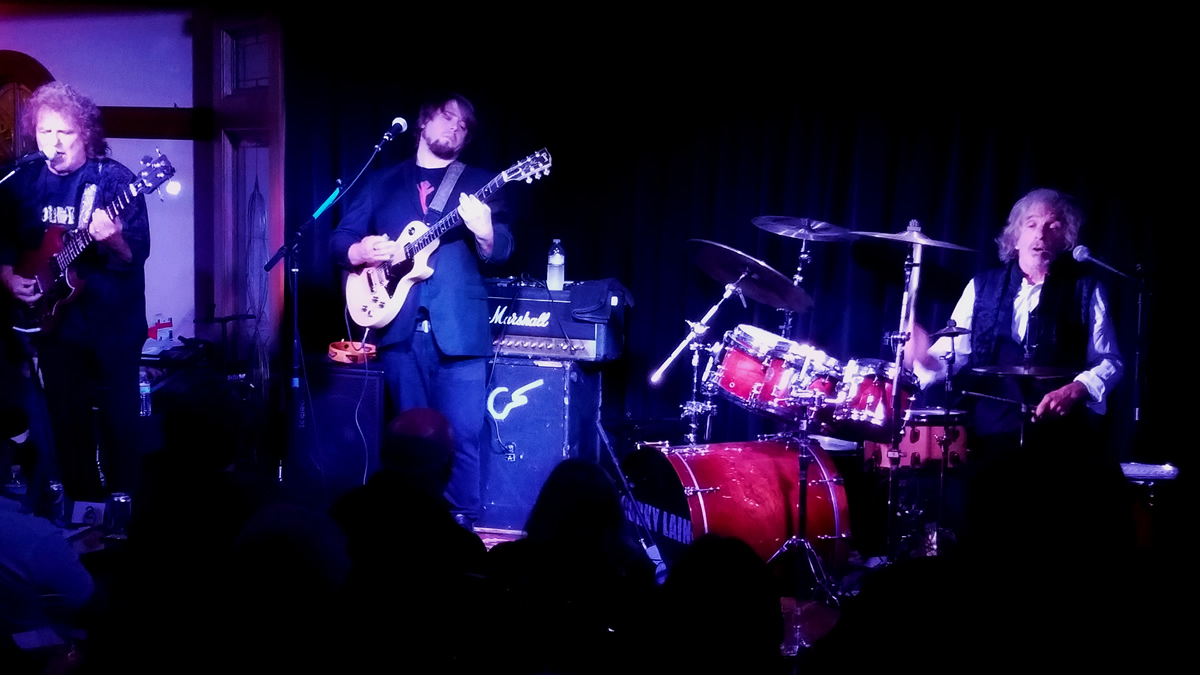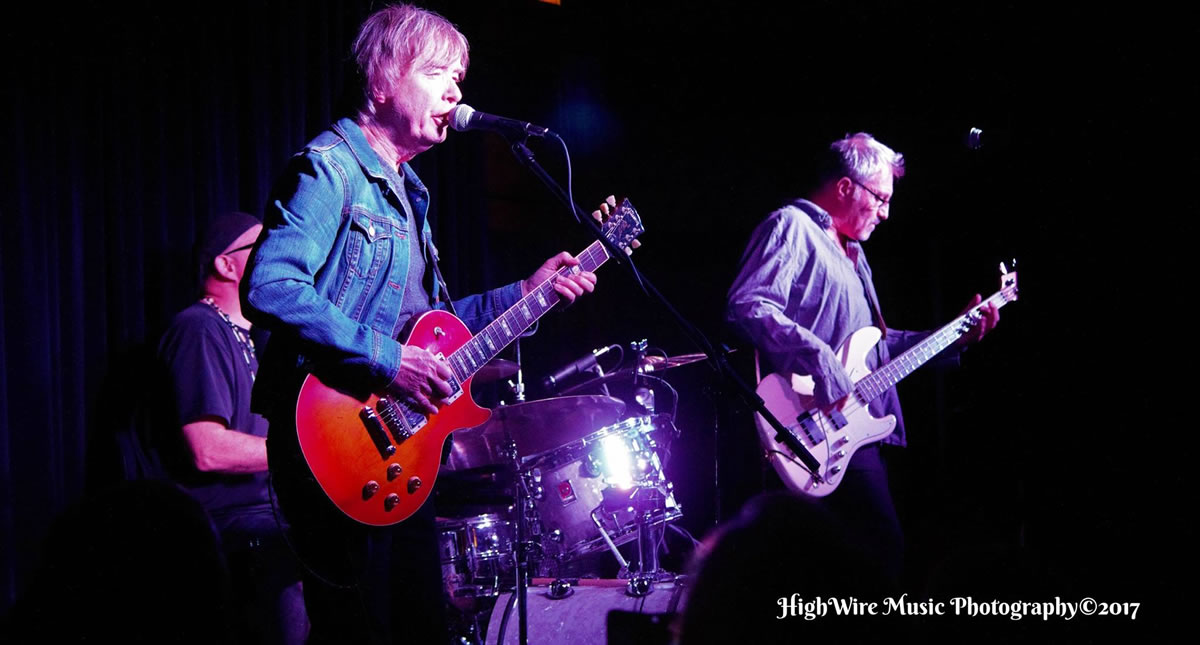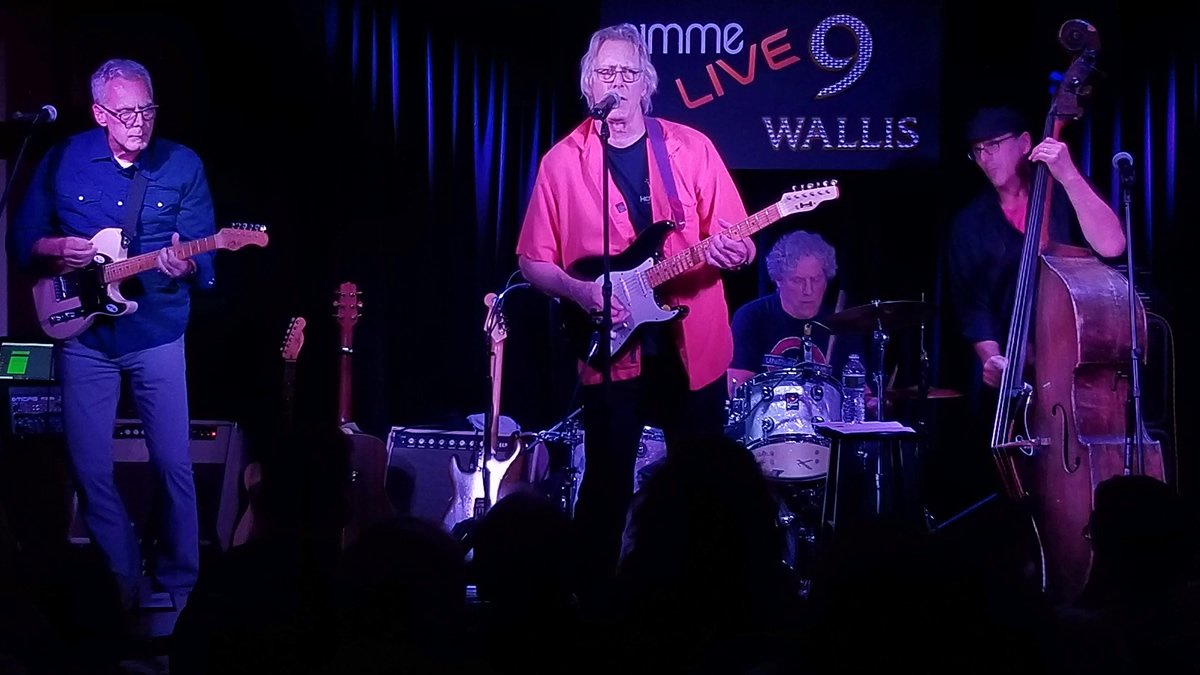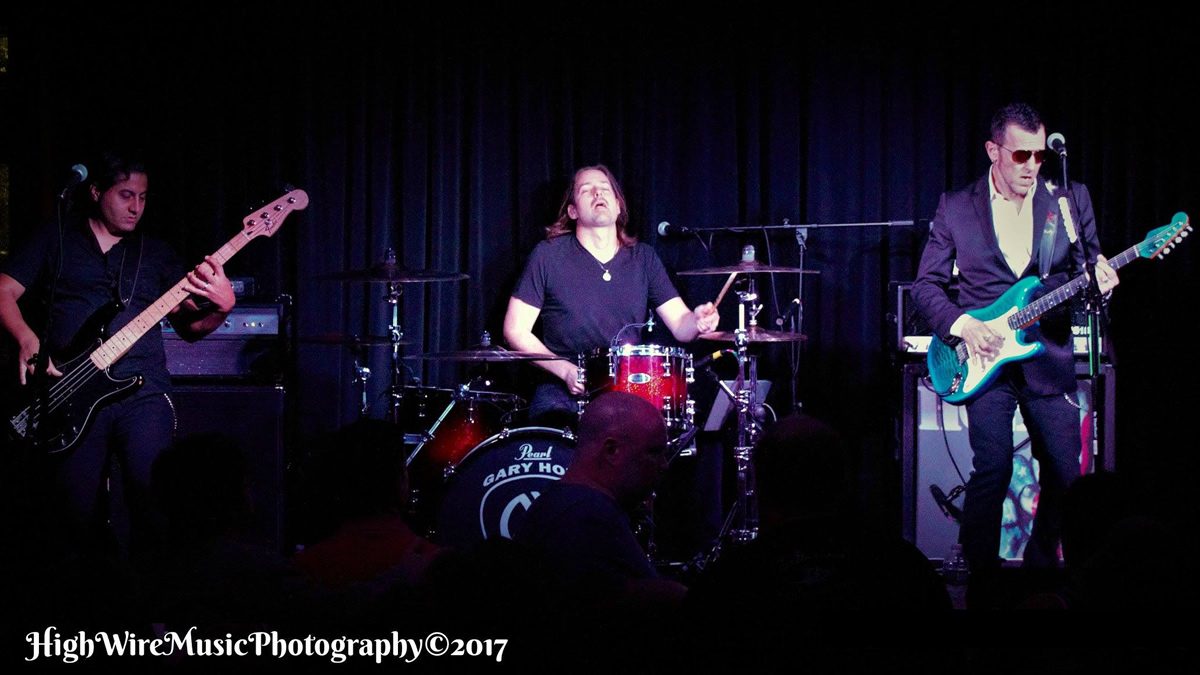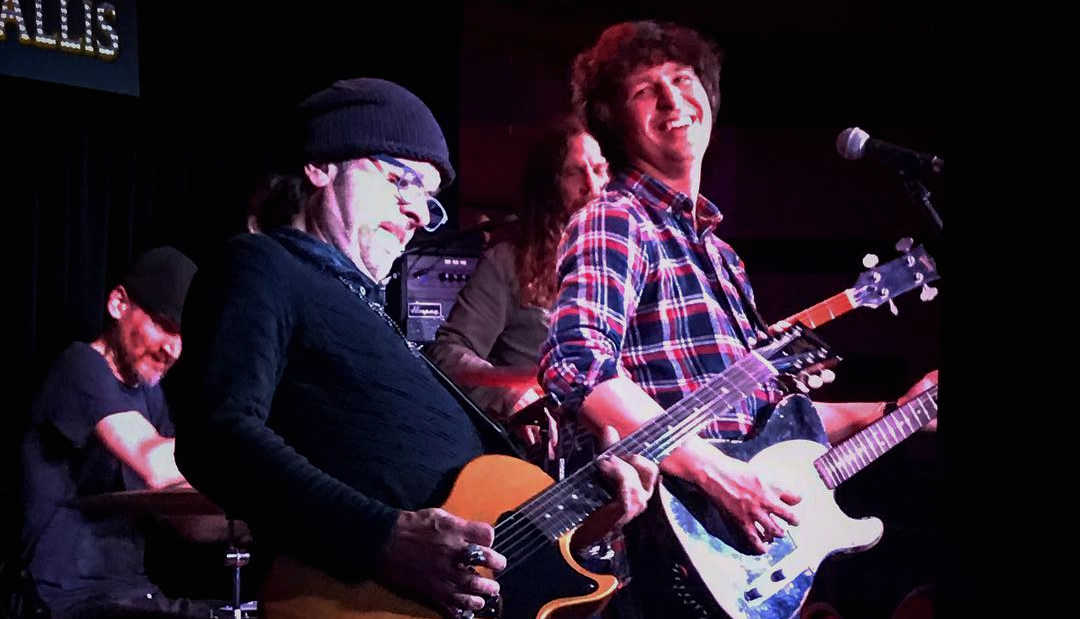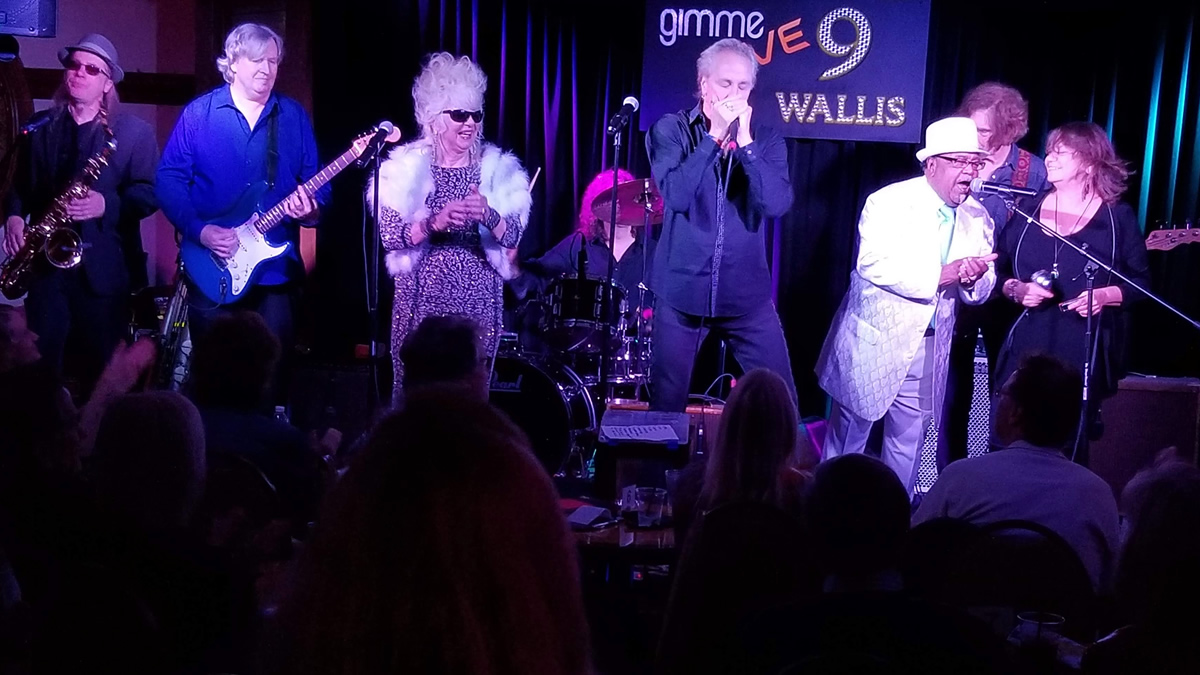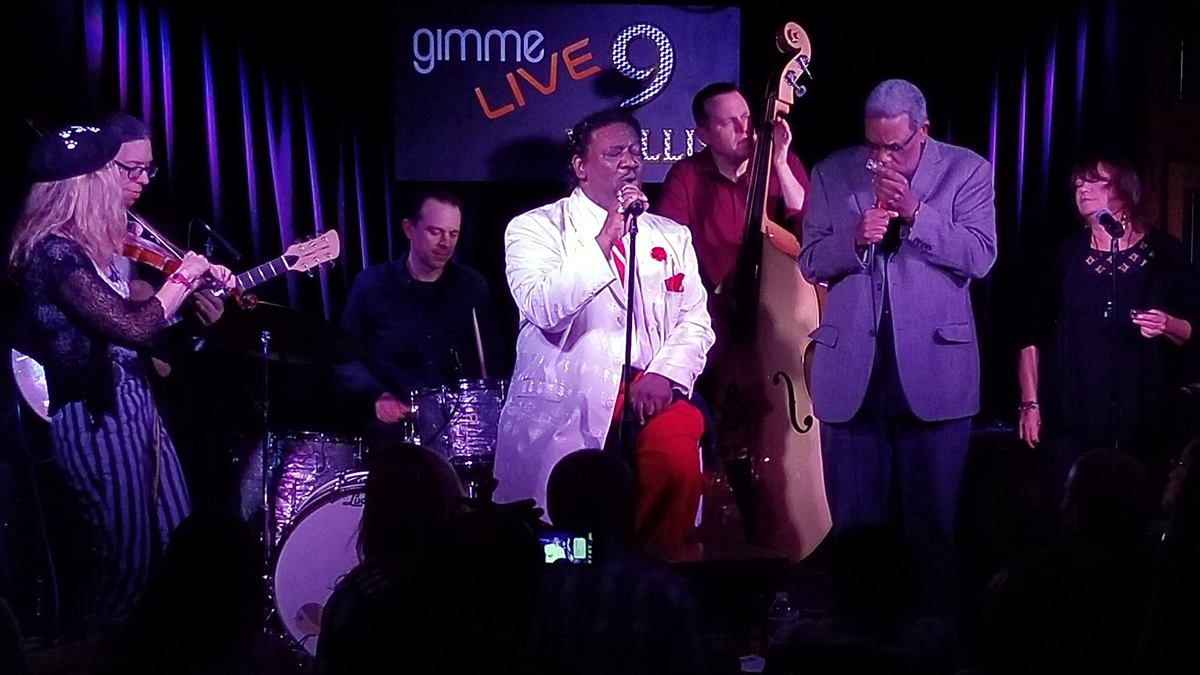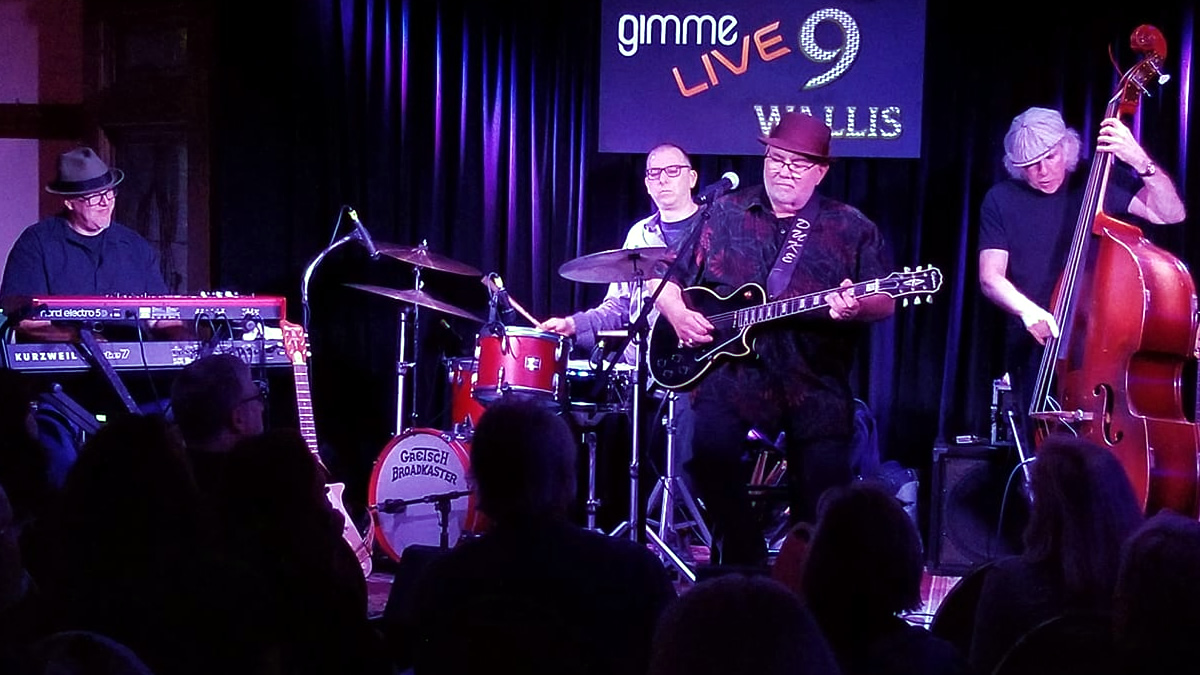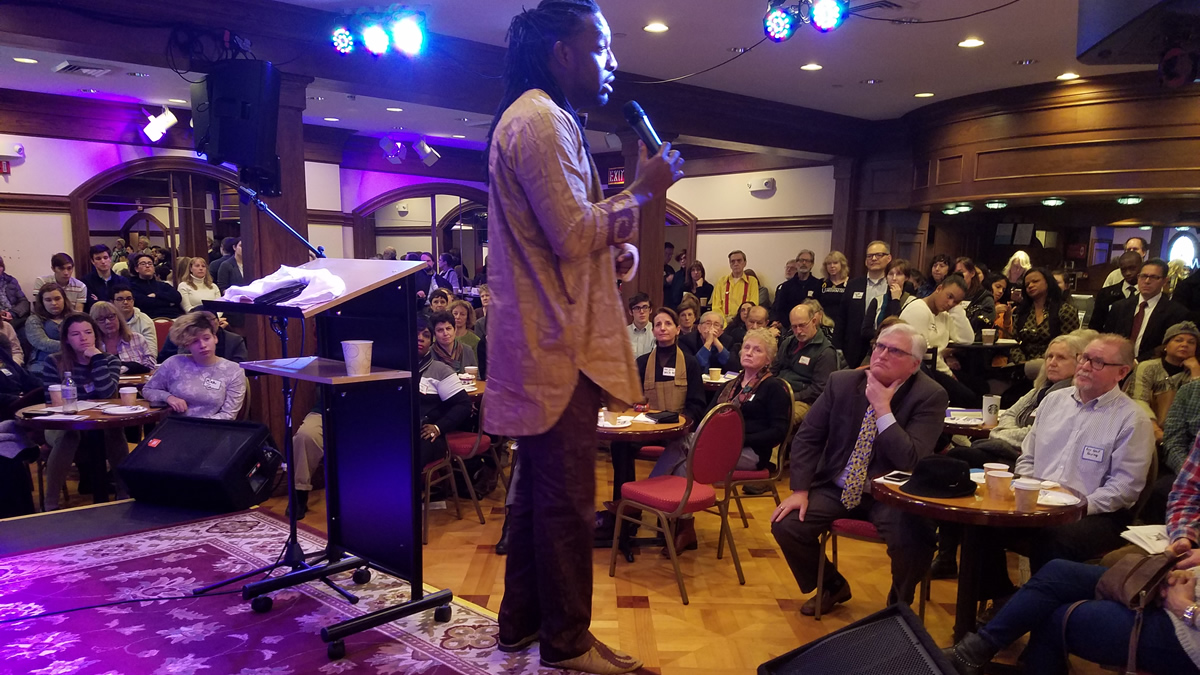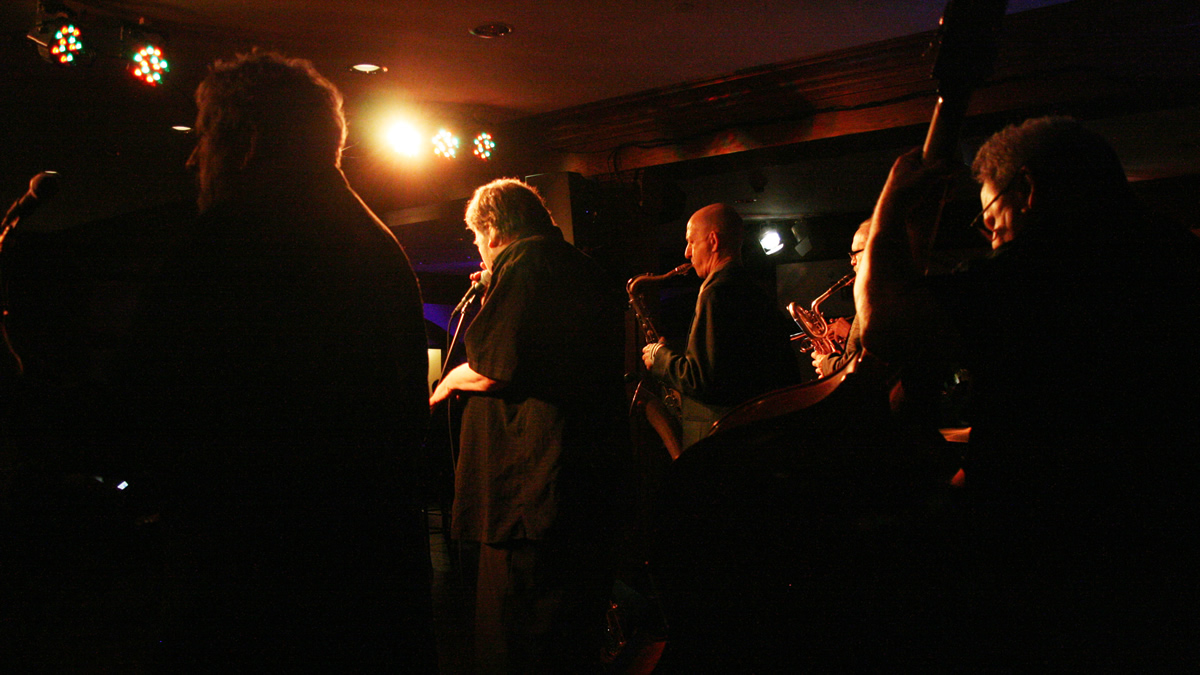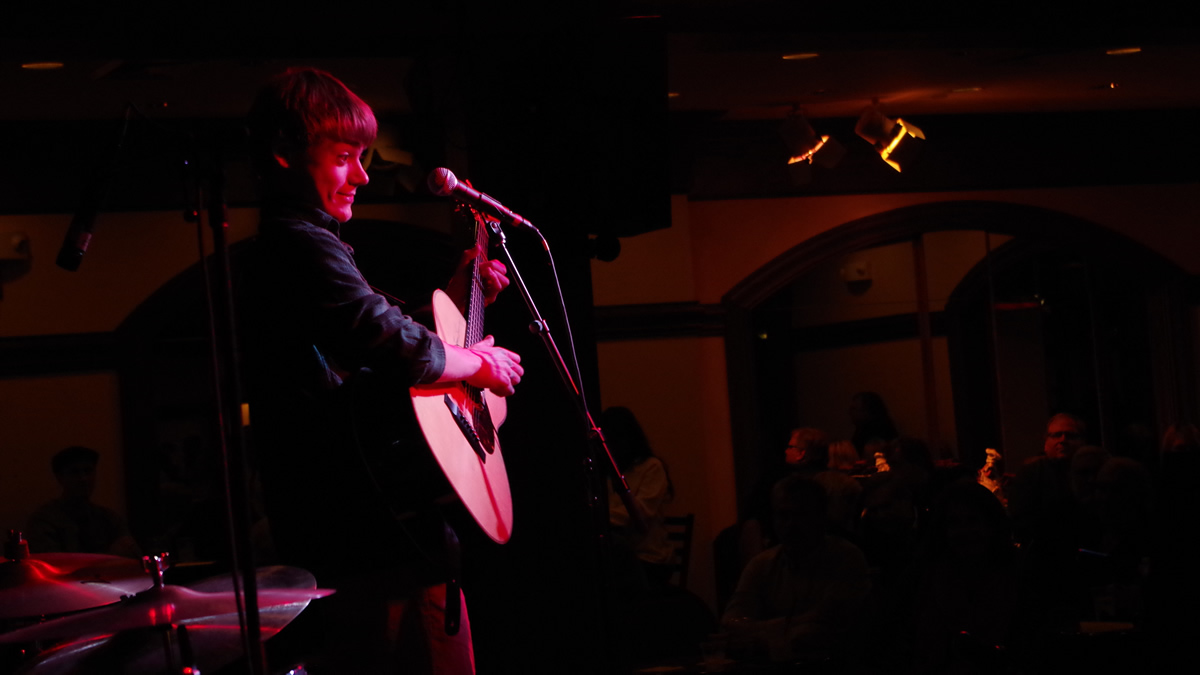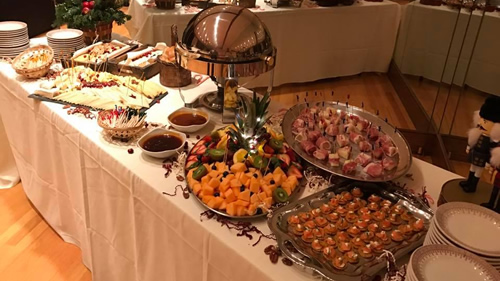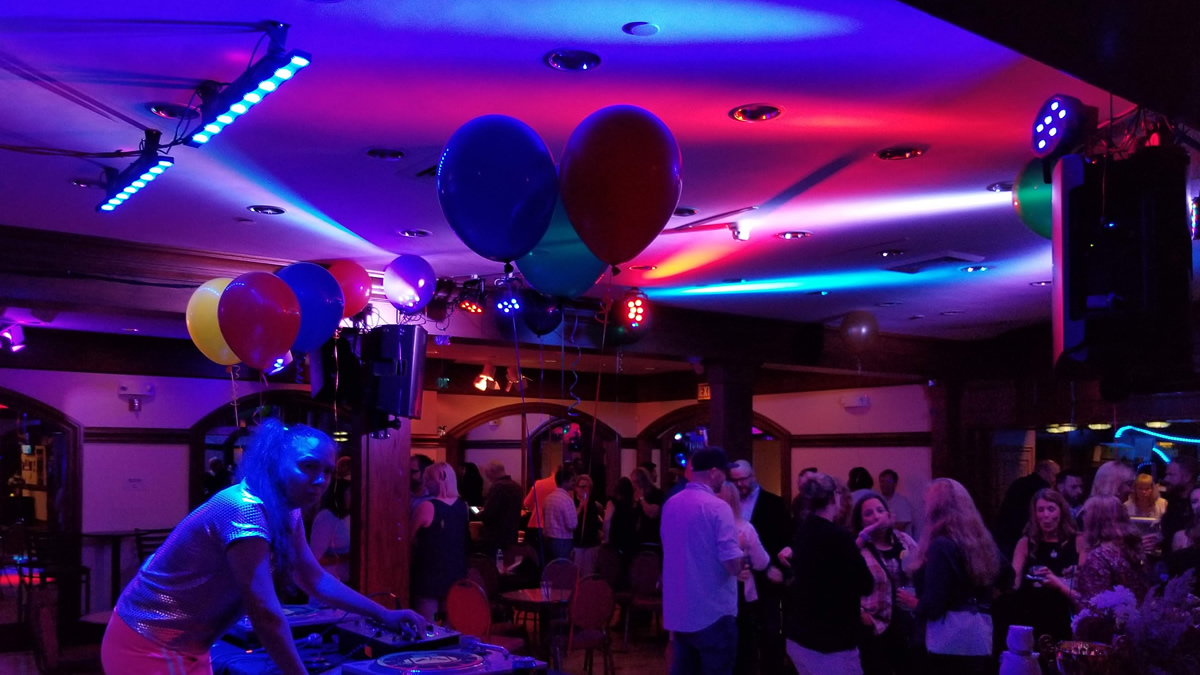 About 17 miles north of Boston, award-winning 9 Wallis is a gorgeous, fully restored, historic location conveniently situated in the heart of Downtown Beverly's Arts District at 9 Wallis Street, right next to the Larcom Theatre -- less than half a mile from the Beverly Depot rail station and 3 miles from Route 128, with plenty of nearby parking (see map).
In April 2017, after 4 years of presenting over a hundred shows at Beverly's Larcom Theatre (featuring Grammy-winners, Rock & Roll Hall of Famers and platinum recording artist), gimmeLIVE's owners Peter and Vickie Van Ness, transformed 9 Wallis into the most intimate, elegant, fully air conditioned listening room north of Boston with comfortable seating at tables, plus food & beverage service offering fine wines, local craft beers, specialty cocktails (featuring local distilleries and all-natural juices) and top-shelf spirits.
In August 2018, Peter and Vickie were presented with the Boston Blues Society's Keeping the Blues Alive Award for their work at 9 Wallis.
Because of its beautifully restored, tremendously flexible space with the best dance floor on Boston's North Shore, 9 Wallis has become a favorite venue for fundraisers, private parties and corporate events. Local charities have raised thousands of dollars at 9 Wallis (see examples). With world-class entertainment, an event can begin as a cocktail party or fully seated dinner...then transform into a nightclub-style dance party with concert quality sound and stage lighting.
CLICK HERE if you'd like someone to contact you about raising money for your charity. CLICK HERE if you want to book a party or corporate event.
Many new shows will be announced soon. Click here to join gimmeLIVE's FREE Concert Club and email list. You'll get special deals and prime seats before tickets go on sale to the public.
There is plenty of nearby parking at 7 lots from 150 feet away to 3 blocks away. Lots are 25 Cents/Hour (see map). Street parking is more. All parking is FREE after 8pm and on Sundays.
Want us to produce a concert or festival to raise money for your organization? Click here
Want to sponsor one of our shows? Click here