Critically Acclaimed Shows ... Up Close & Personal
SOUL REBEL PROJECT HOLIDAY ROOTS PARTY
DATE
Saturday, December 22, 2018

We cannot offer refunds under any circumstances.

TIME
8:00PM (Doors Open 7:00PM)
VENUE

9 Wallis Street

Venue Details
TICKETS
GENERAL ADMISSION

(ALL AGES)

$10.00

All Tickets $15.00 @ Door
The Boston area's finest Rock-Reggae Band, Soul Rebel Project is back in Beverly with special appearances by members of Over The Bridge and a Super-Secret Special Guest! Come party with them on the best dance floor on Boston's North Shore!
SOUL REBEL PROJECT VIDEOS
SOUL REBEL PROJECT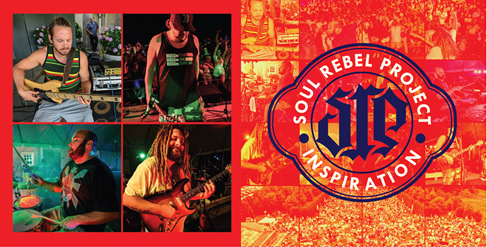 The world of Reggae and Caribbean-inspired music is vast and ever- progressing through the diverse singers and players across the corners of the earth. Following in this tradition comes the Soul Rebel Project, a top-professional Reggae/Rock band hailing from Boston MA, with their unique Pulsating Drum and Bass rhythms and heavily decorated melodies played by some of the top musicians in all of New England. ( A cross between Collie Buddz, Rebelution and Matisyahu... Rich Parara, Ingenious Concepts). Members of SRP as a collaborative have touched the stages of large festivals such as warped tour, as well as performed alongside multiple Grammy winners such as Sean Paul and Toots and the Maytals. Led By the young veteran and Front man/songwriter, Mike Francis Jr. with his soulful vocals and energetic stage performances. (Very Talented Vocalist with a style of his own....Matty Trump, Boston/LA Top Producer/Engineer) Jason Harris with his industry standard sounds and cutting edge Caribbean guitar playing, accompanied by Berklee professor, John Funkhouser's (explosive piano playing....Boston Globe) carry much of the melody. The Drum and Bass Section of Adam (Tugboat) Saylor and Geoff (Pilks) Pilkington uses their top-notch experience as hip hop artists/producers to bring a crossover appeal to the Rebel sound and provide the solid backbone of Soul Rebel Project.
The Soul Rebel Project began when singer/songwriter Mike Francis Jr, after having a very successful run playing hundreds of shows up and down the east coast with Megalith Artist Mile 21, parted ways with some of the original members of the group. A hiatus was taken to focus on writing and the beginnings of SRP were in the making. After writing close to two Albums, Francis took the idea to close friend Adam Saylor and he recruited members of 3 Vibe and Left Over Wine to complete the group. They immediately began work on the first album " So Much Misunderstood and from the first sound of the first rehearsal, a new Caribbean inspired vibe was created. Working hard playing all over New England, the Soul Rebel Project is having early success with singles like Blood Money and Informer getting regular airplay from various college radio stations and playing stages alongside of Top World Reggae artists such as Mighty Mystic, Barrington Levi and Lee Scratch Perry. SRP continues to bring their conscious message, and heavy hitting vibes to well respected clubs all over New England and Beyond.
ABOUT 9 WALLIS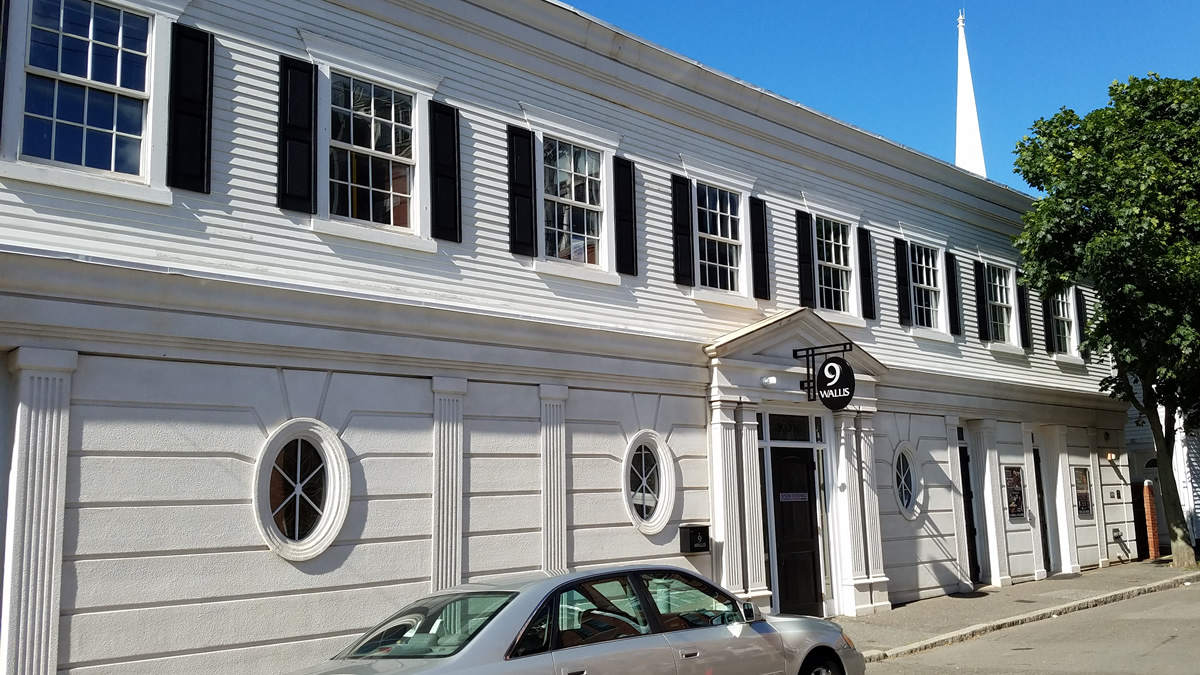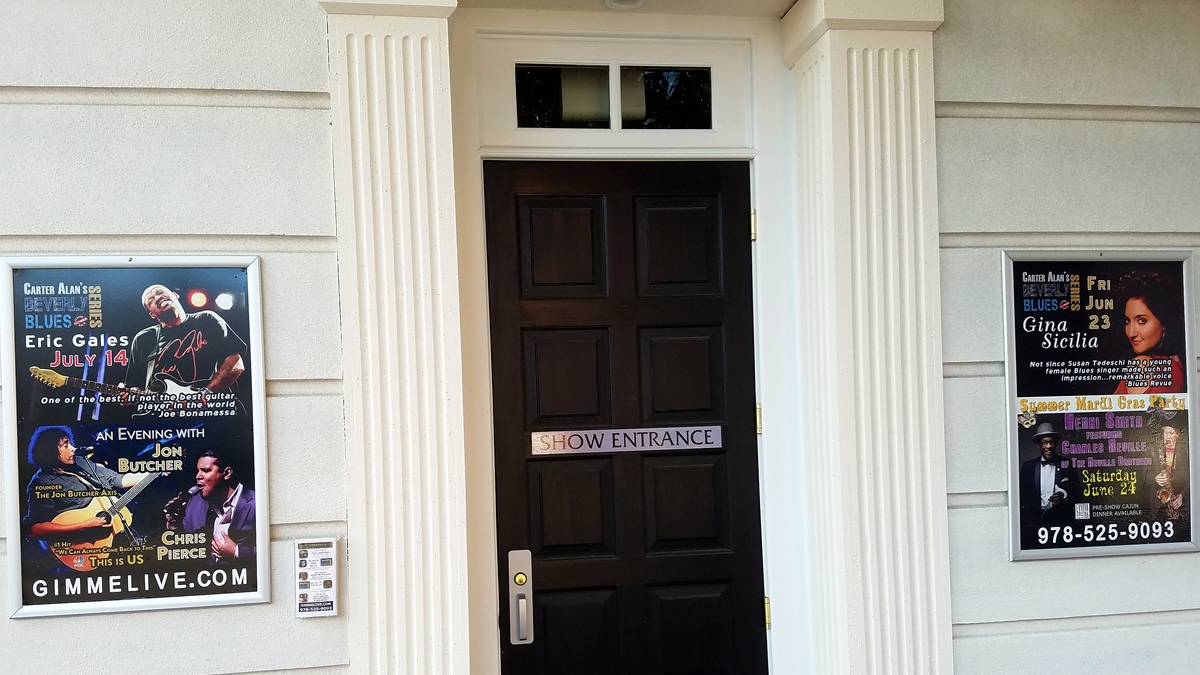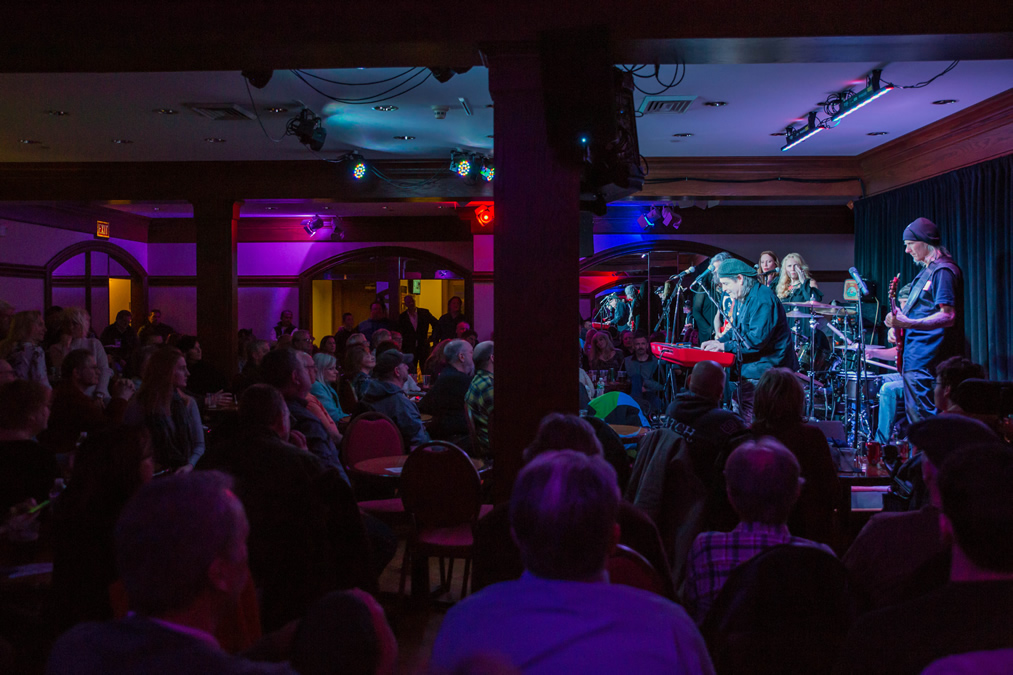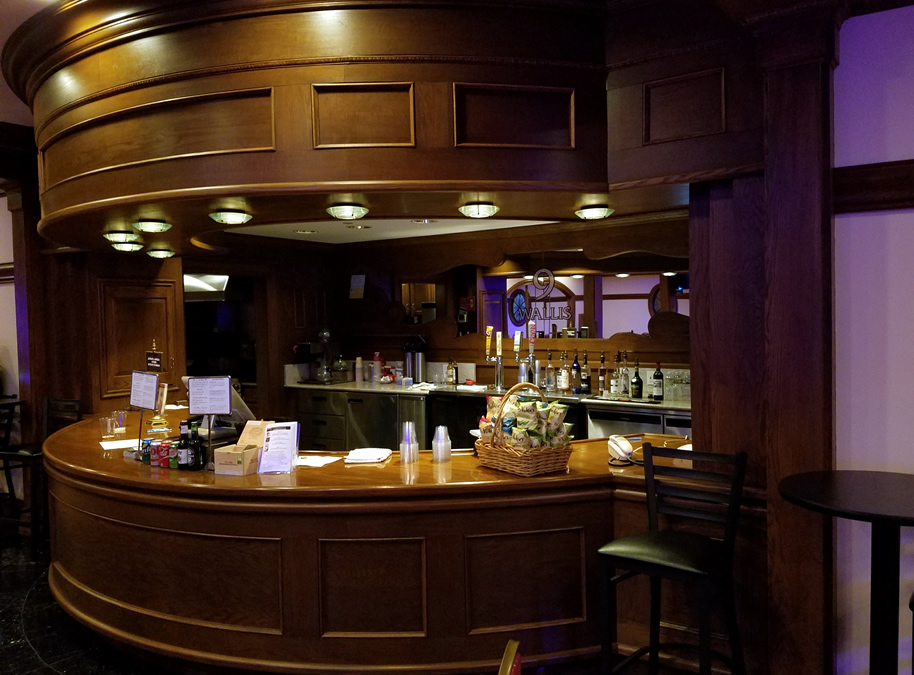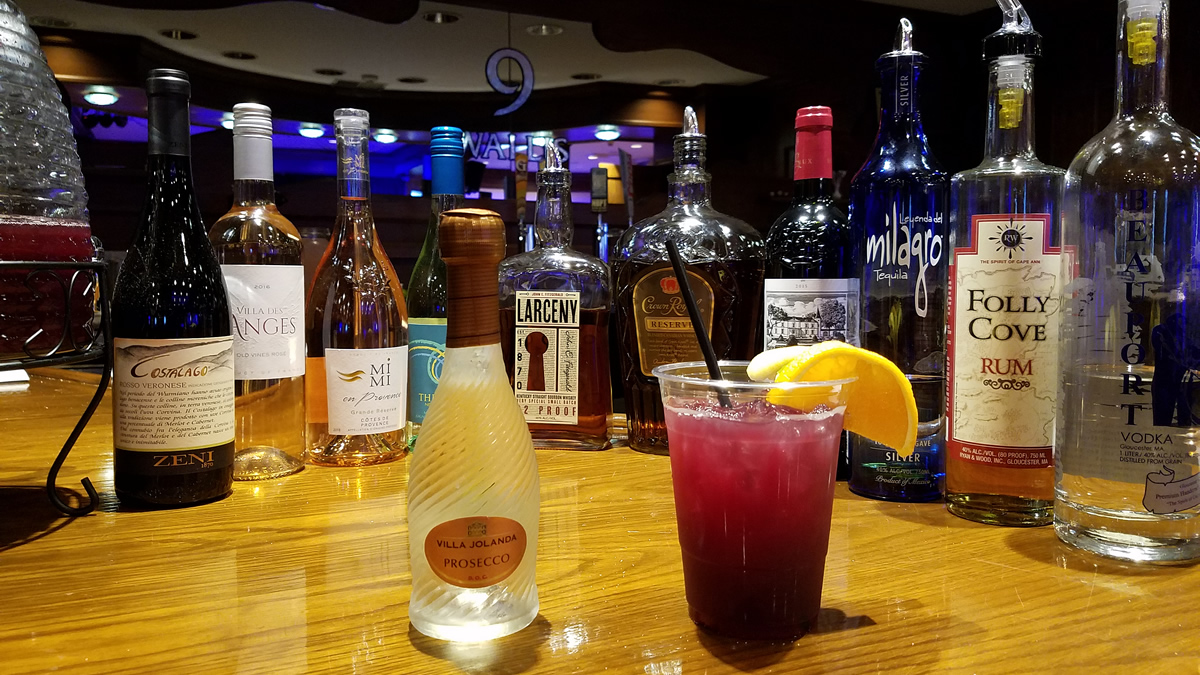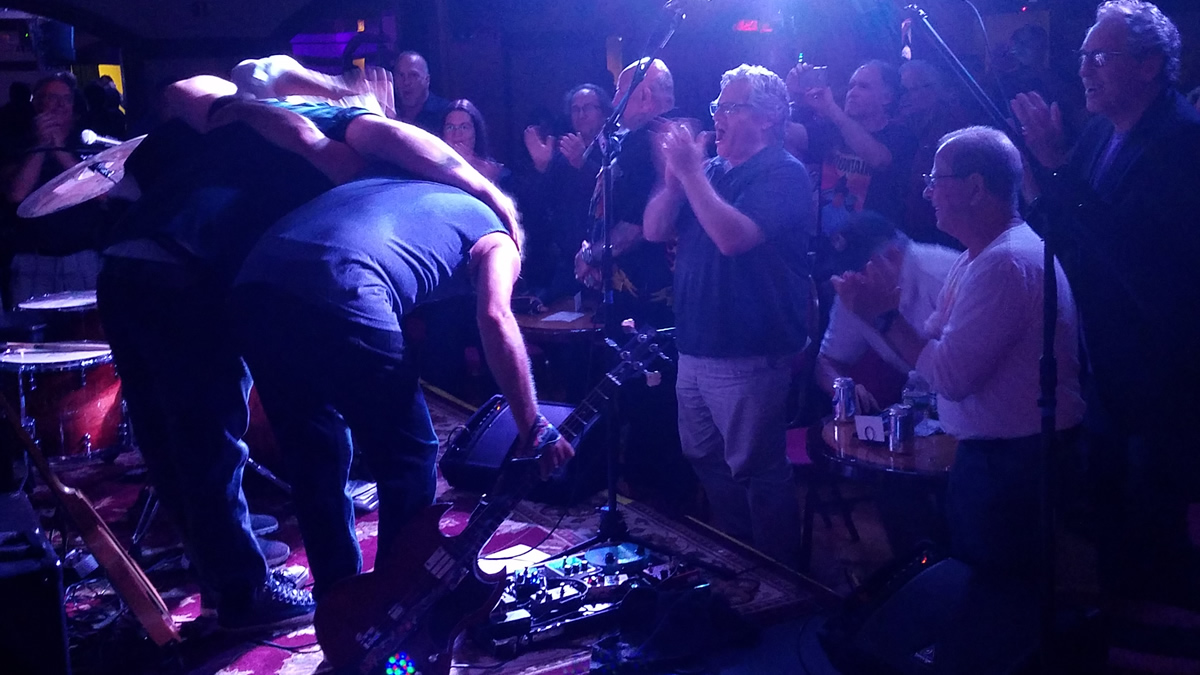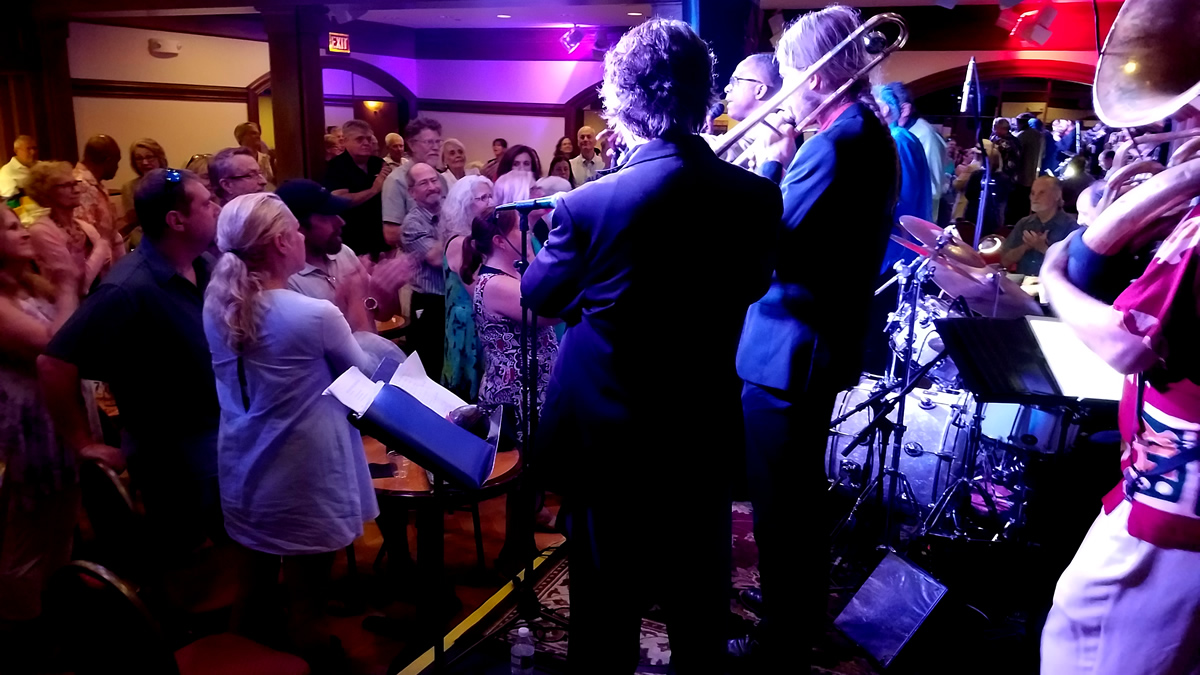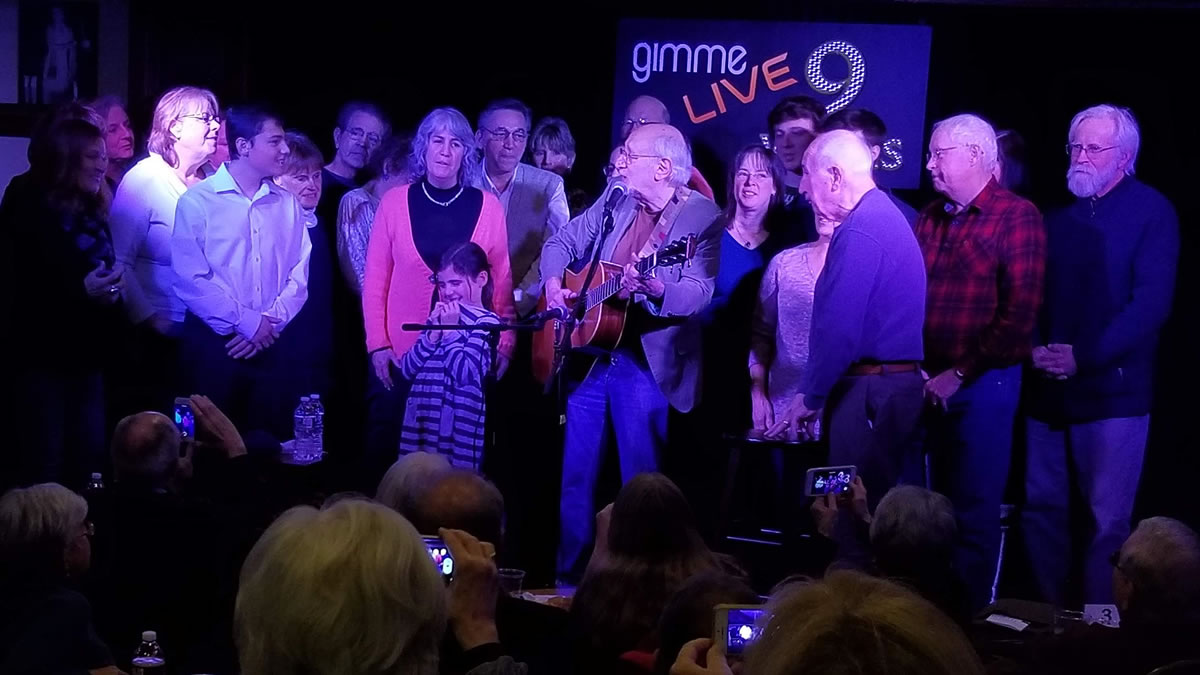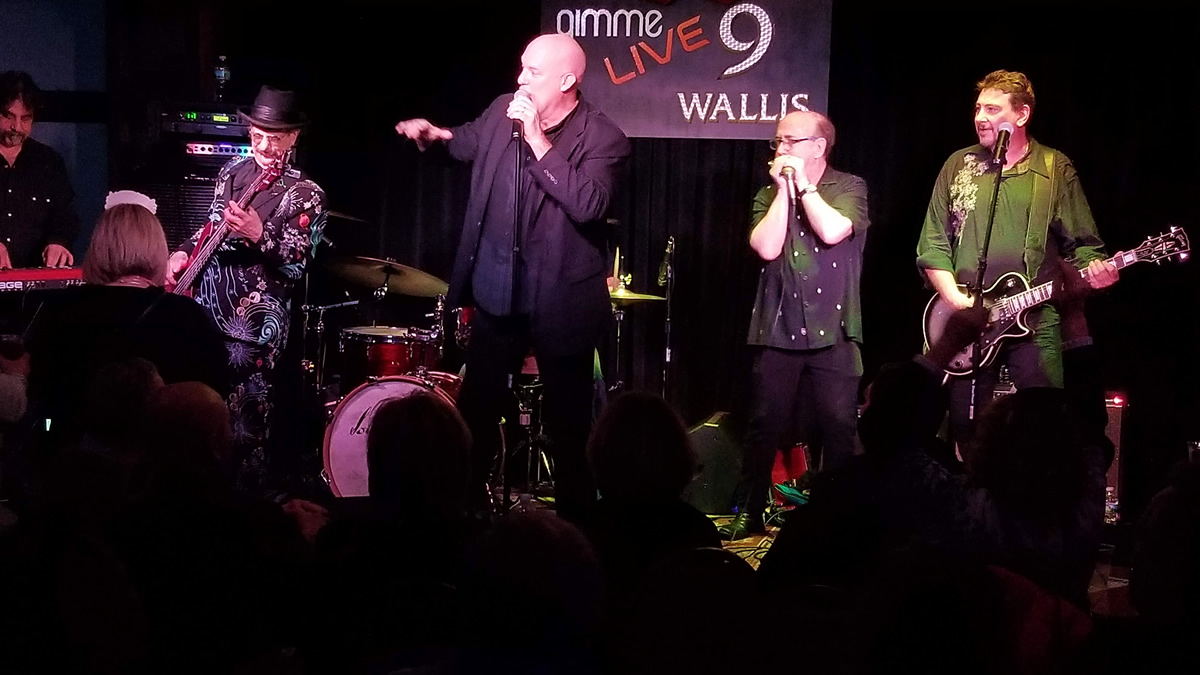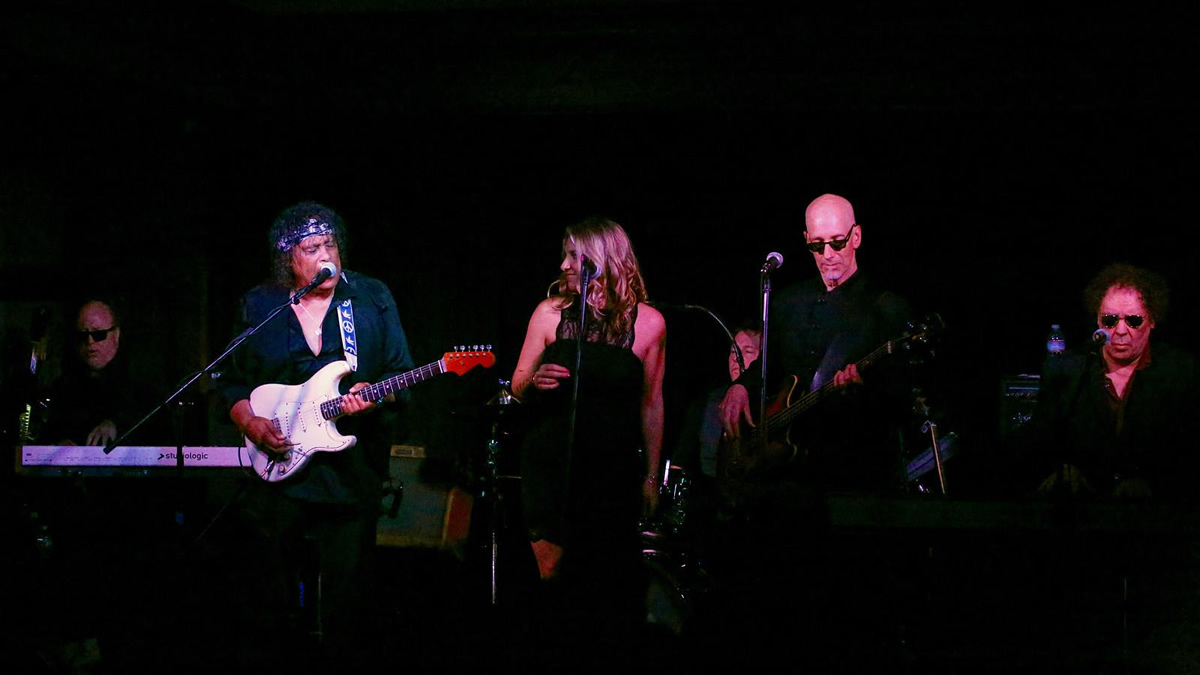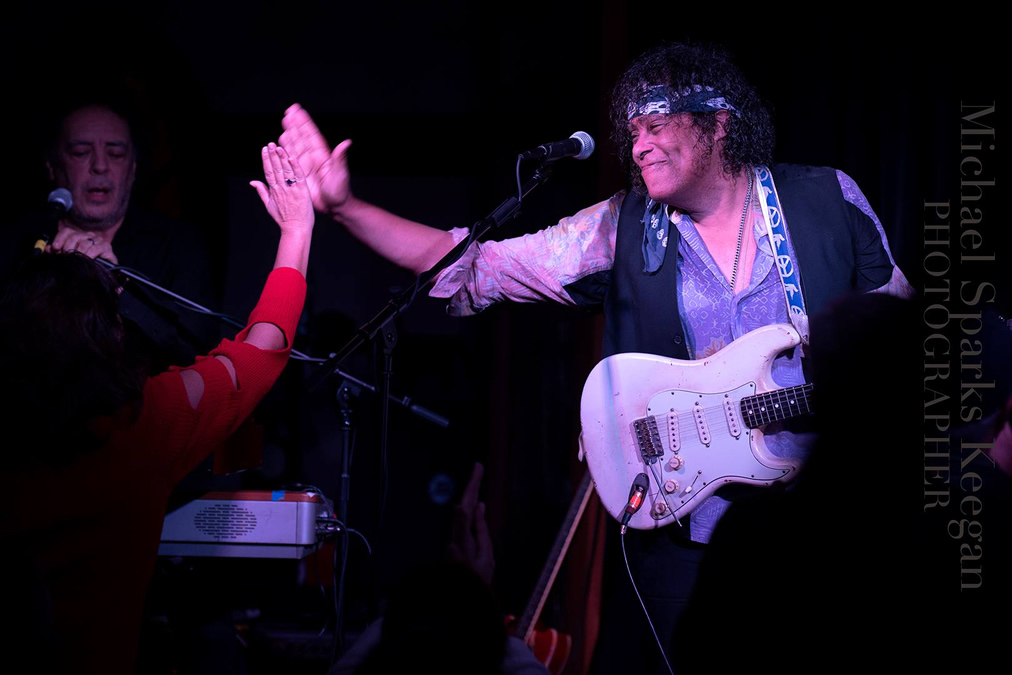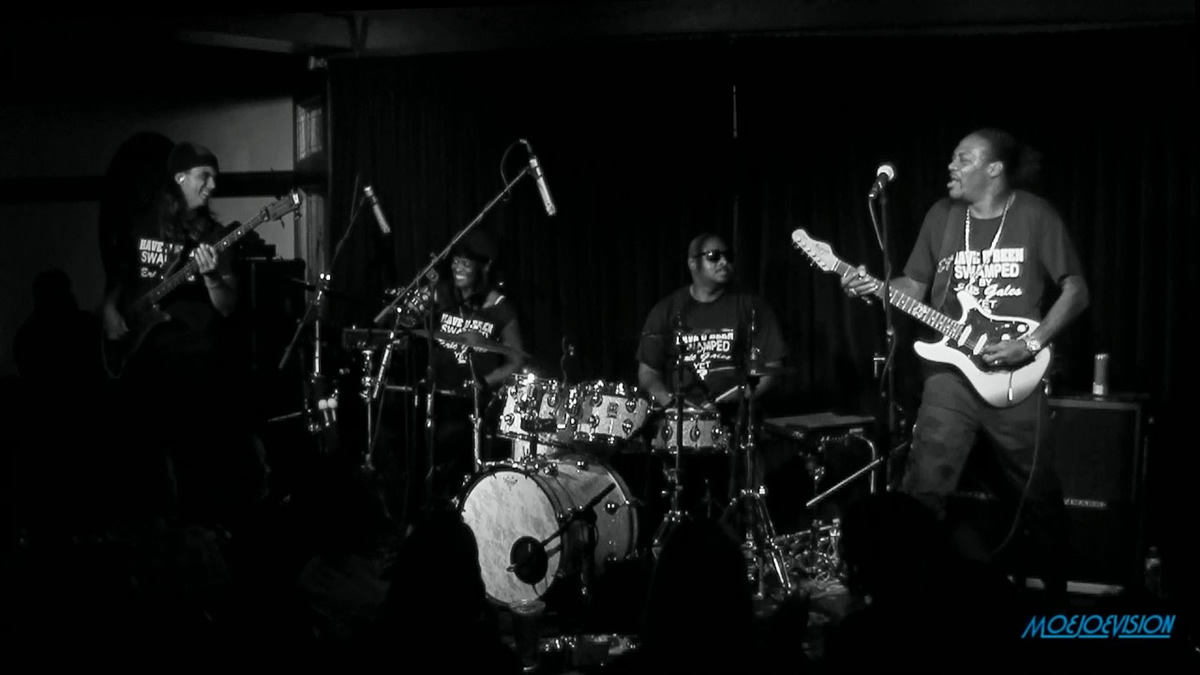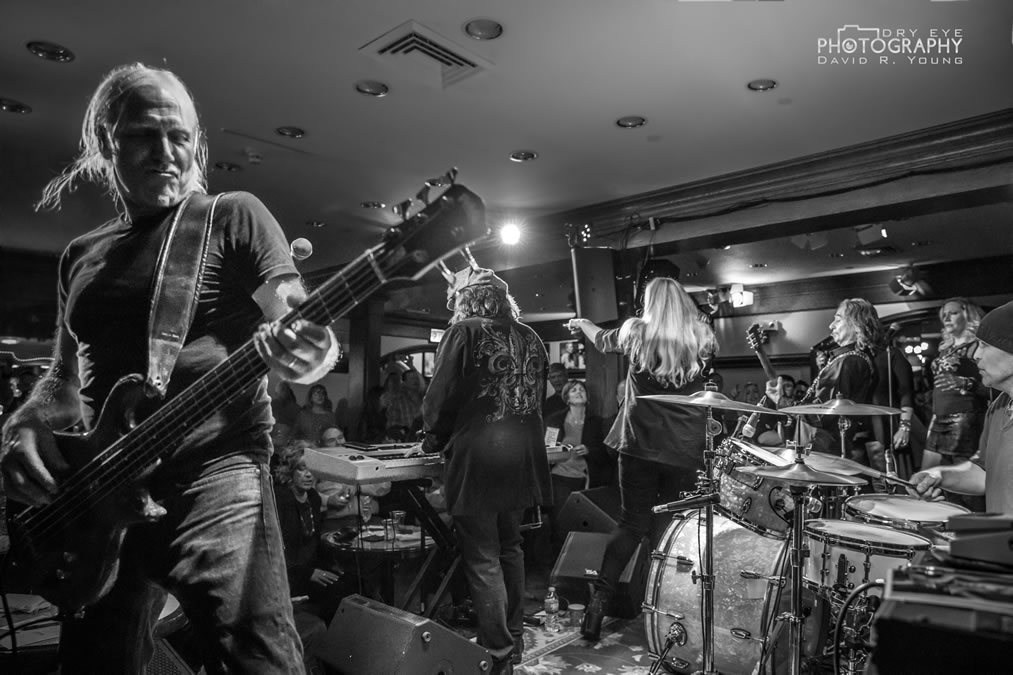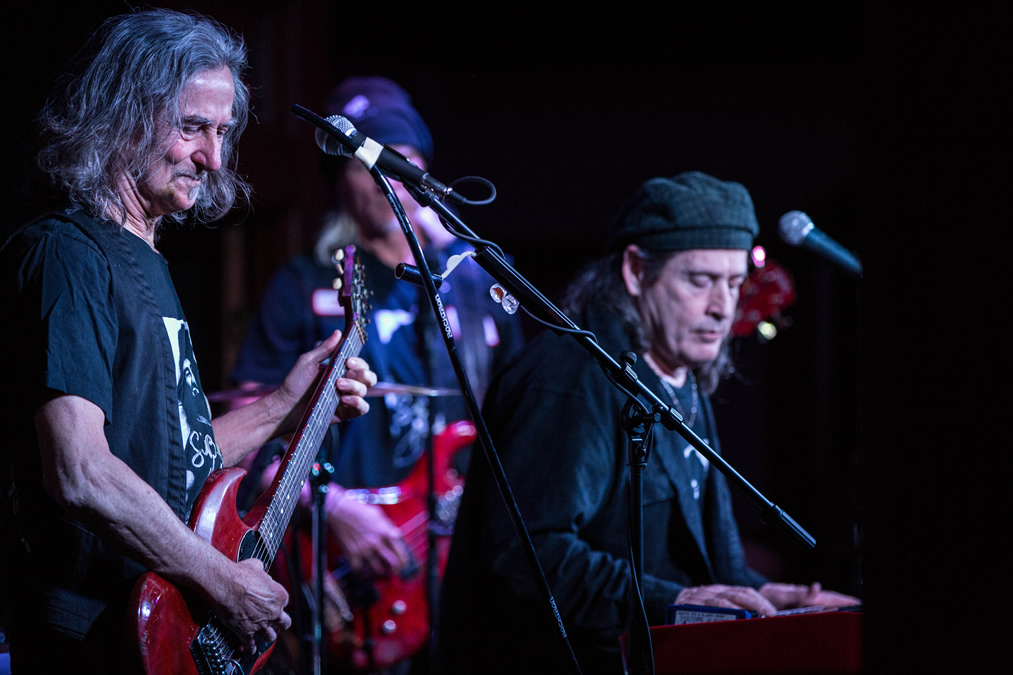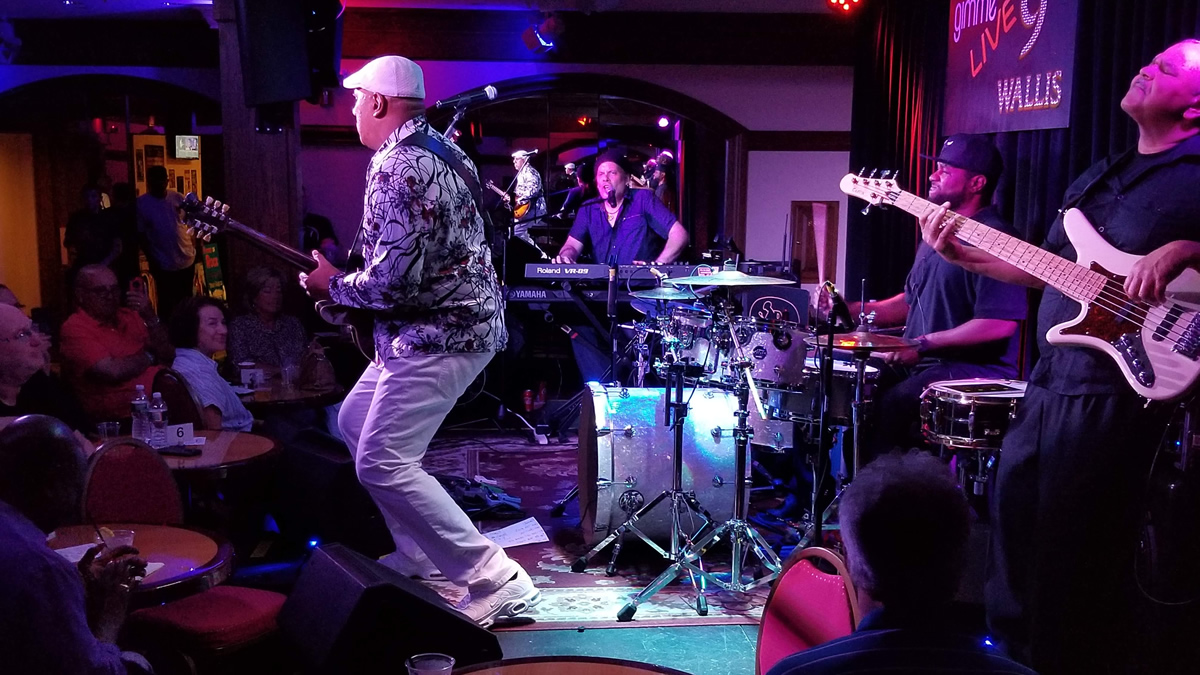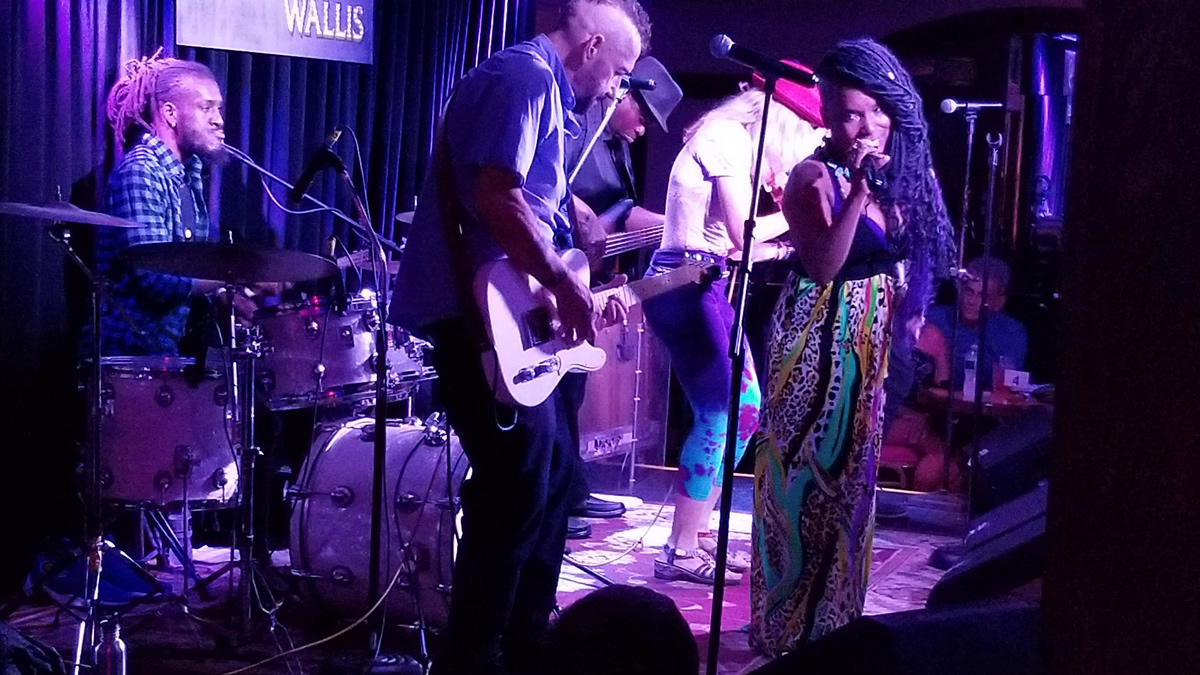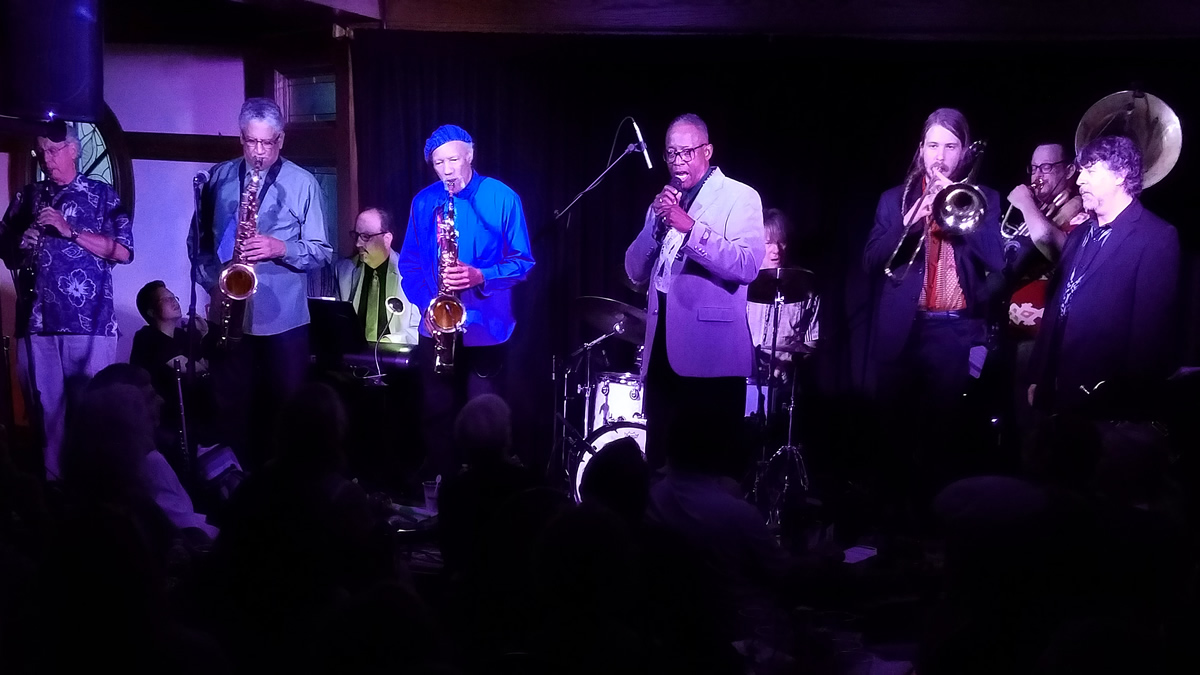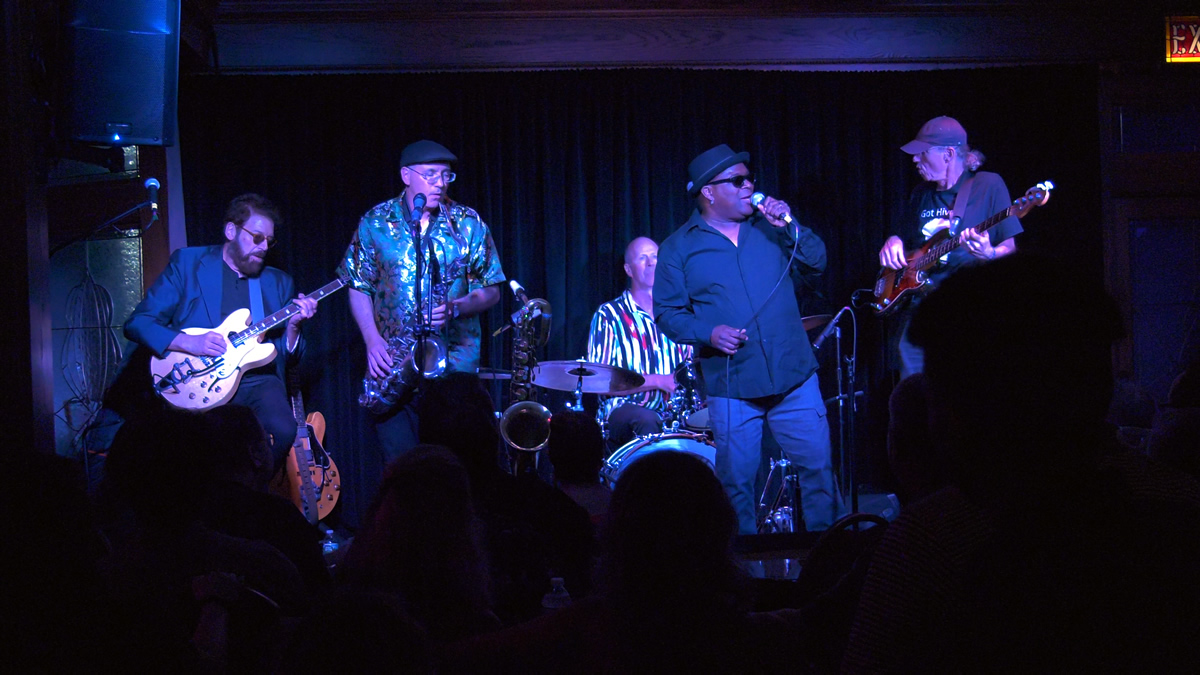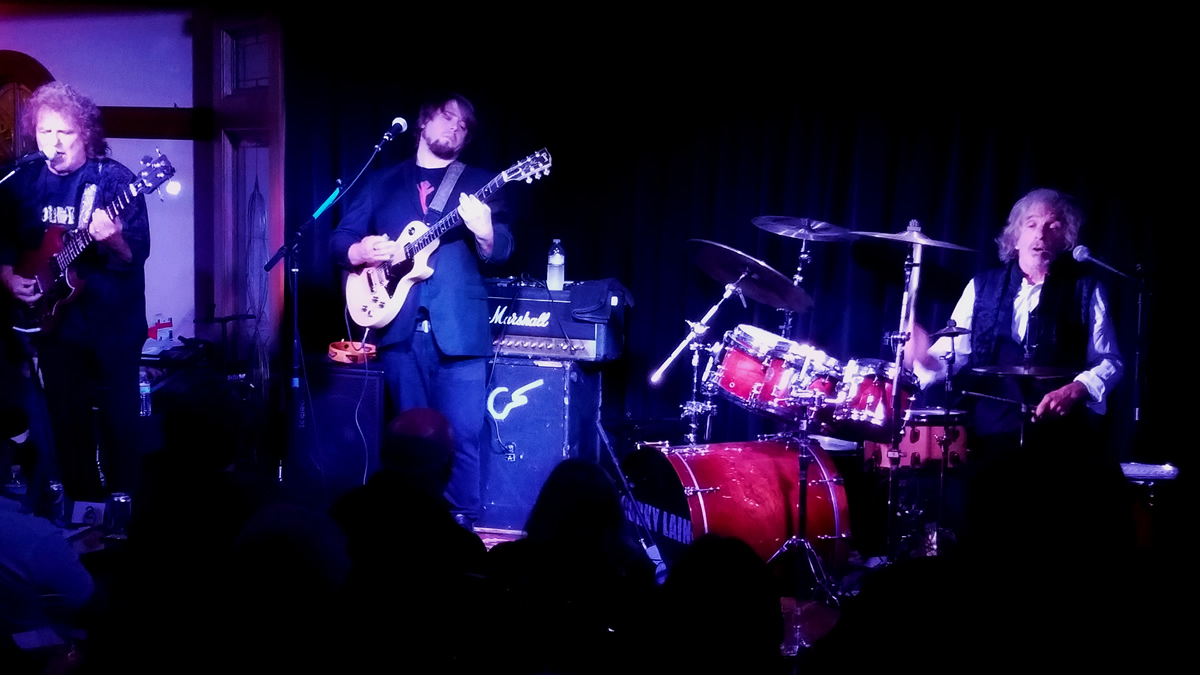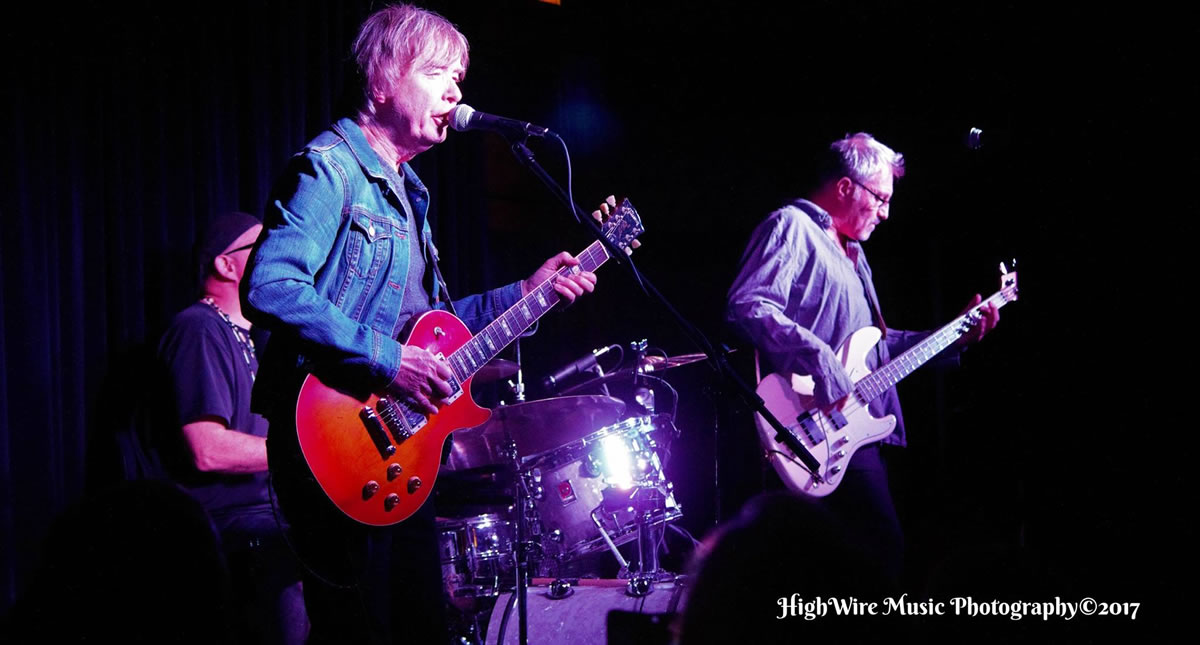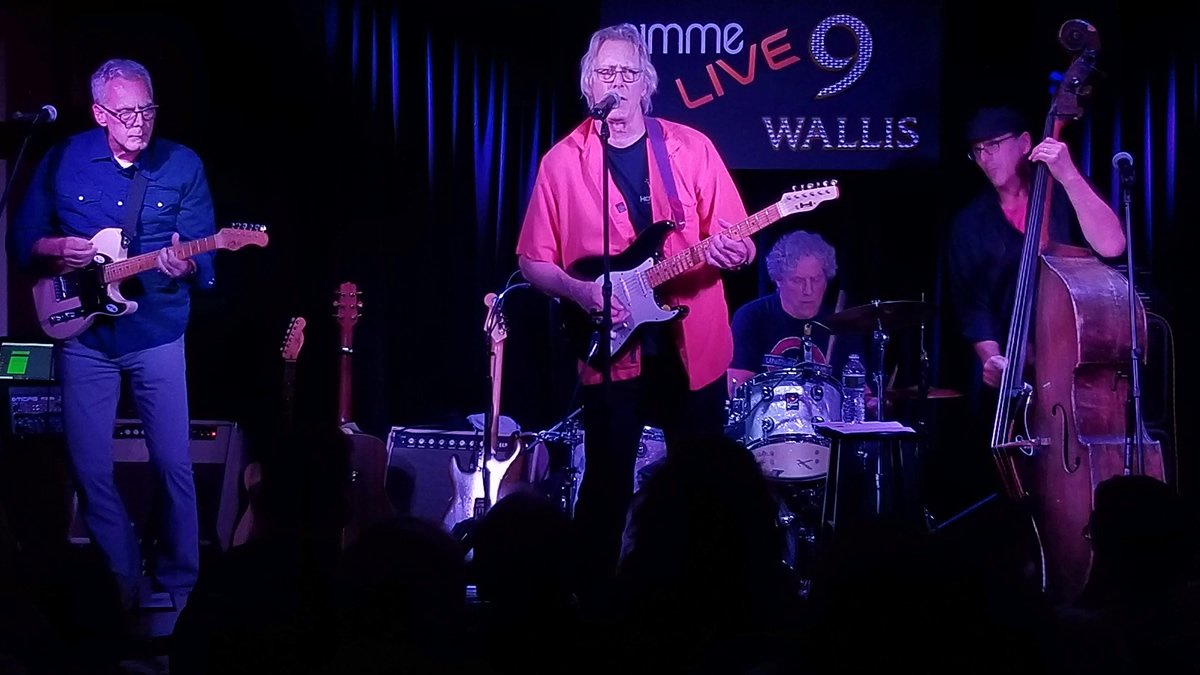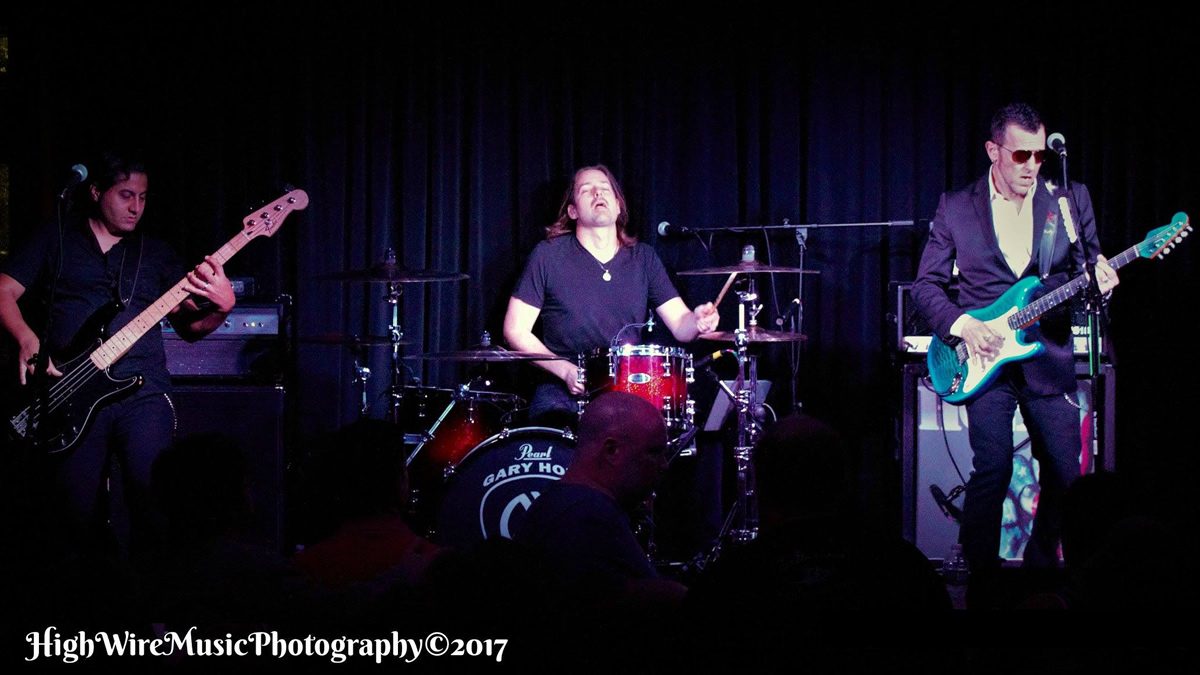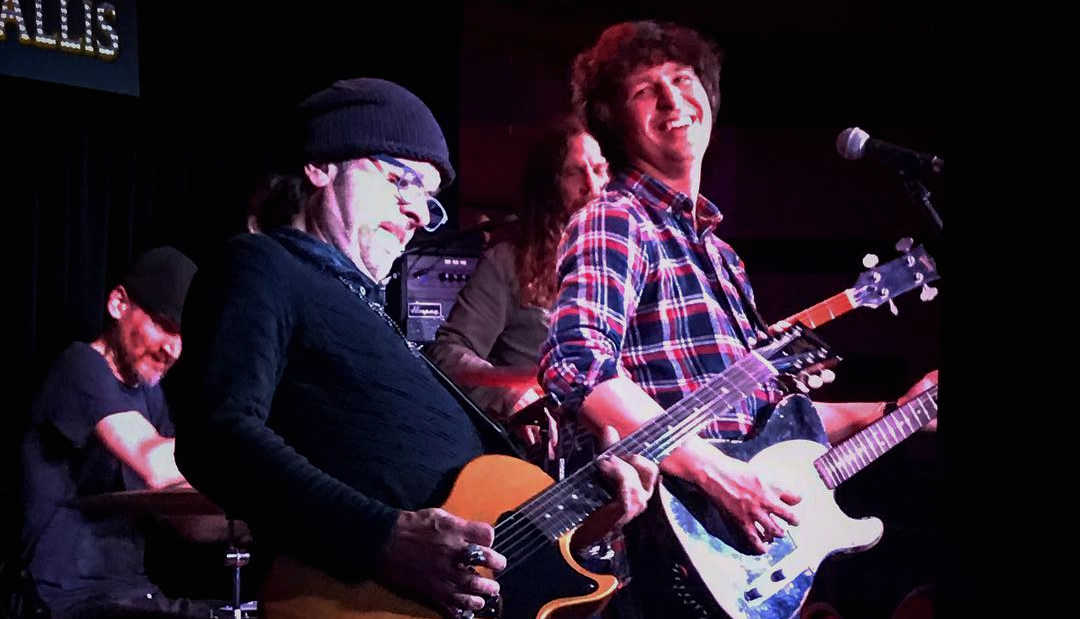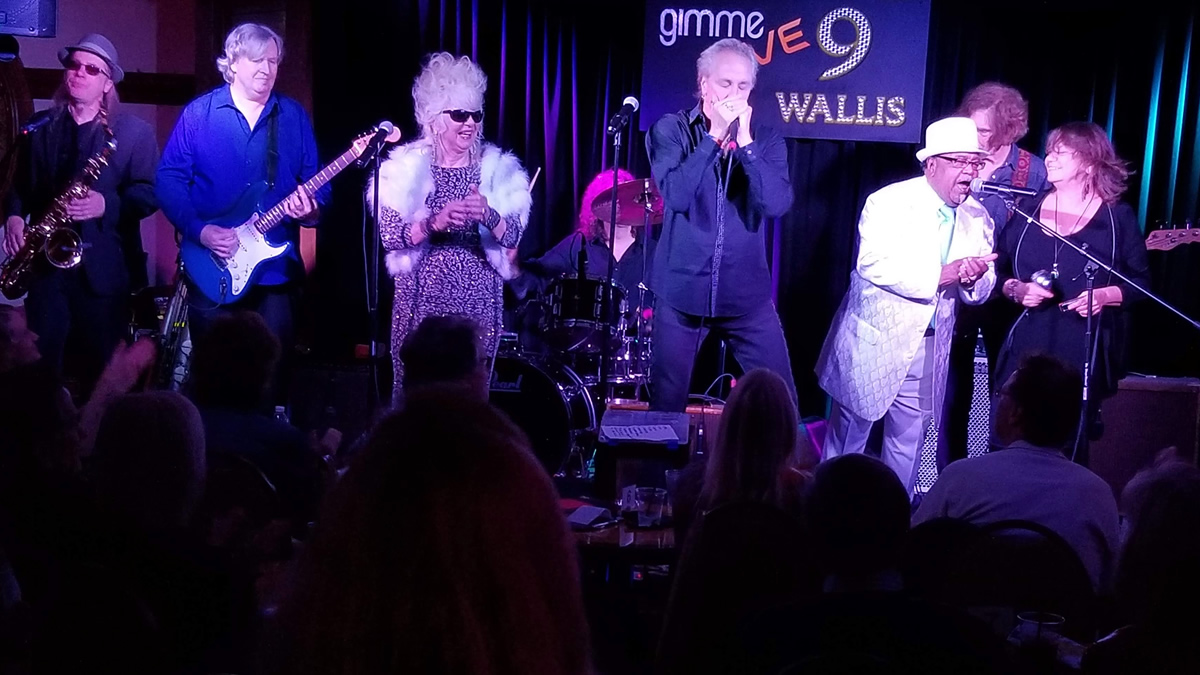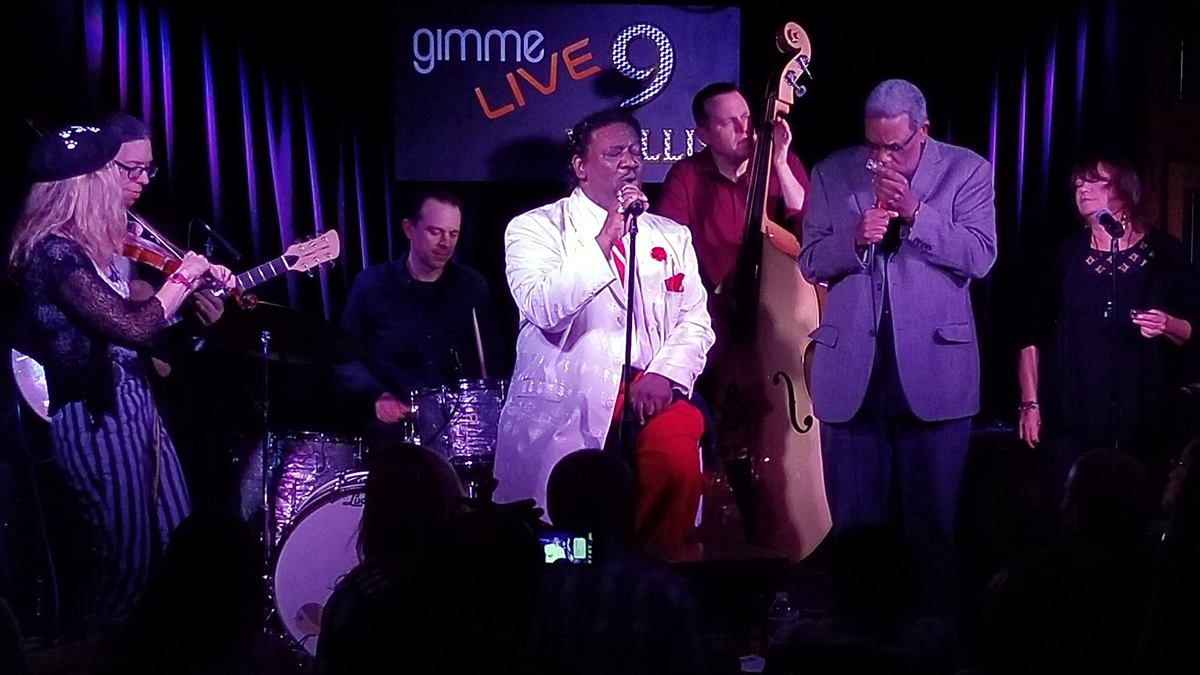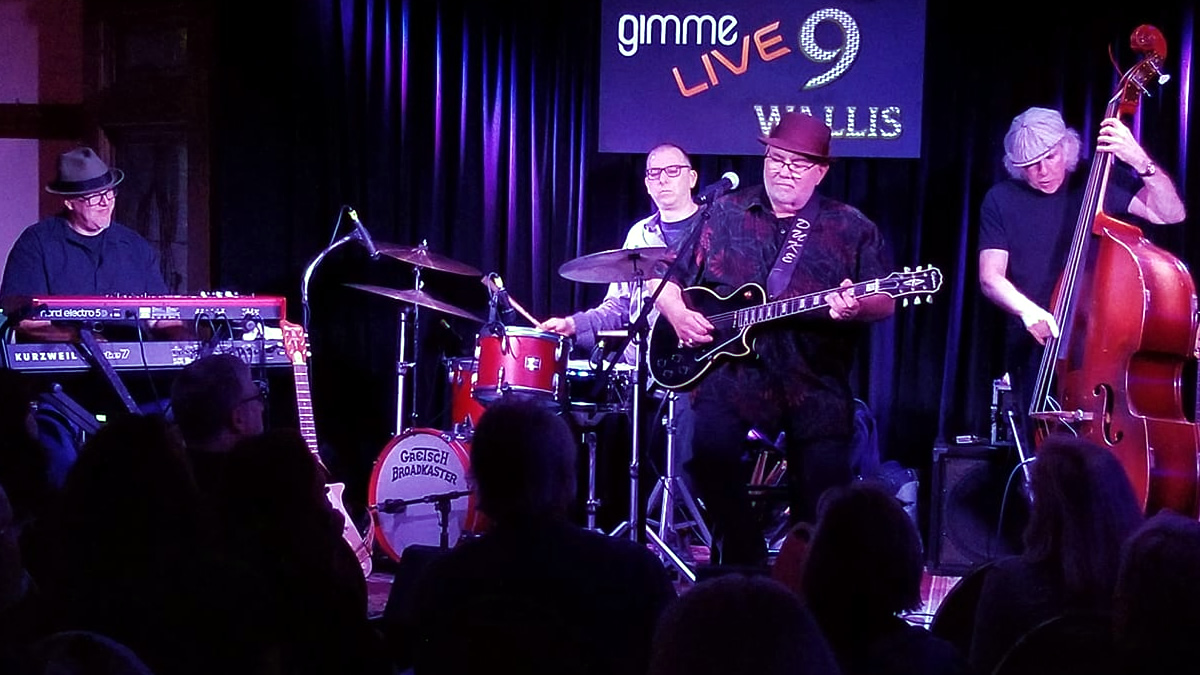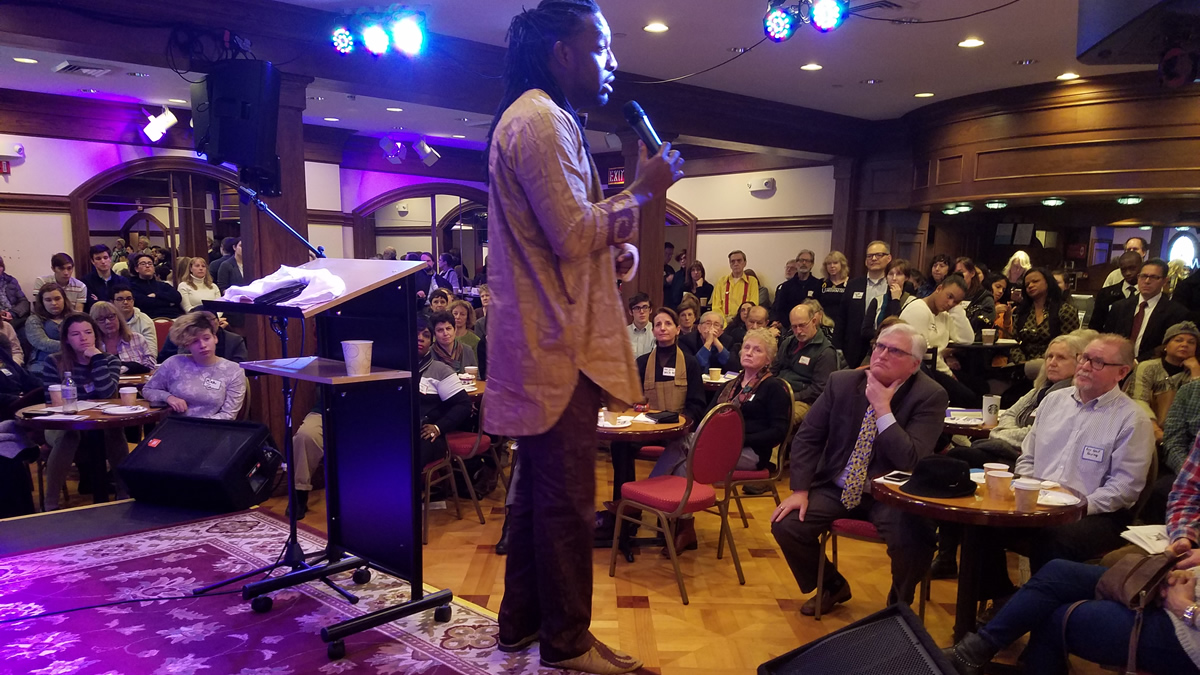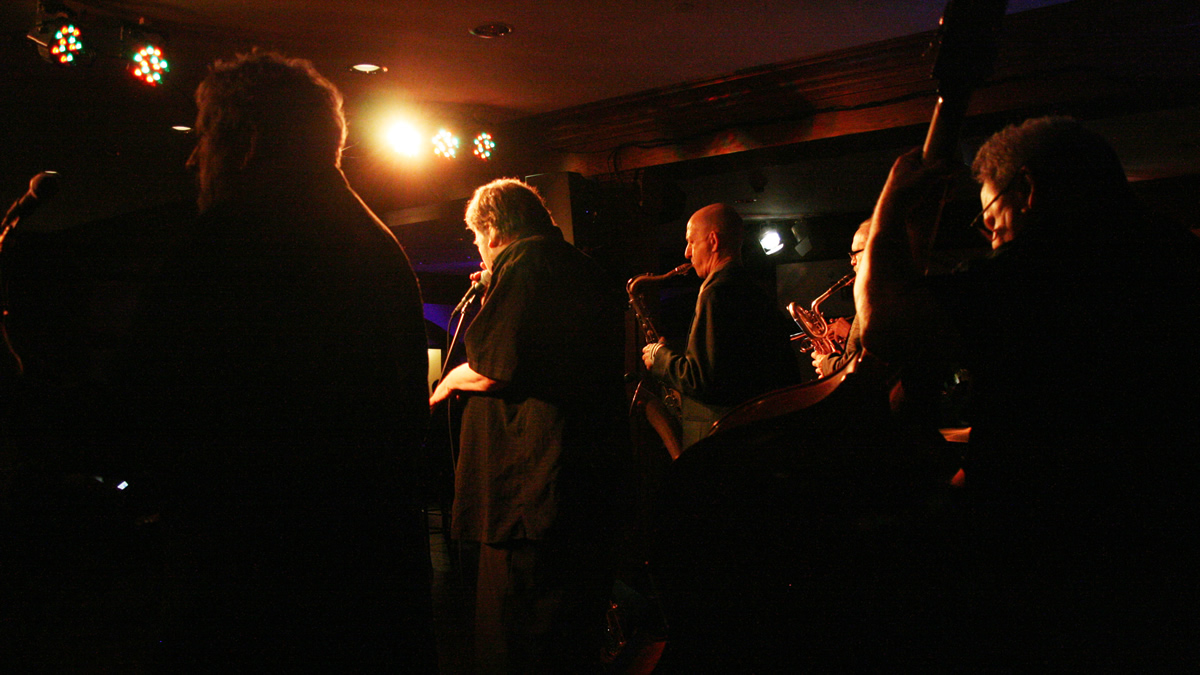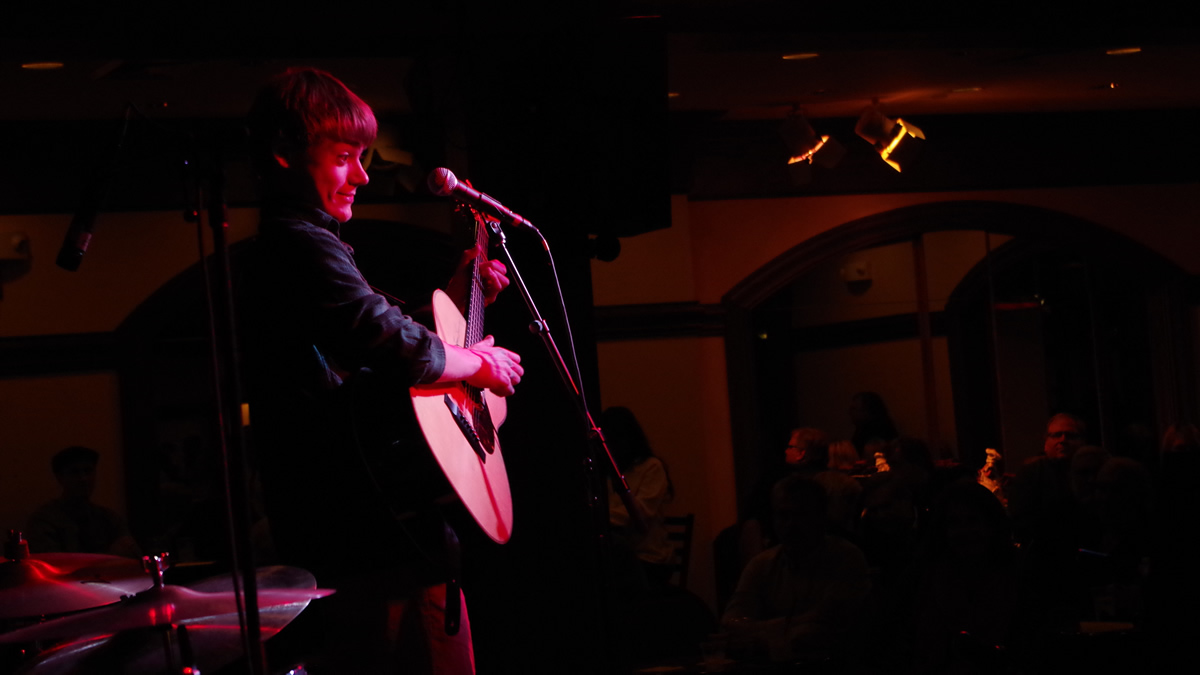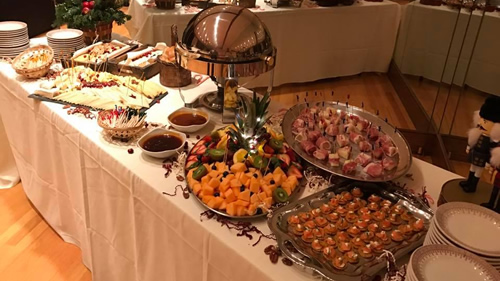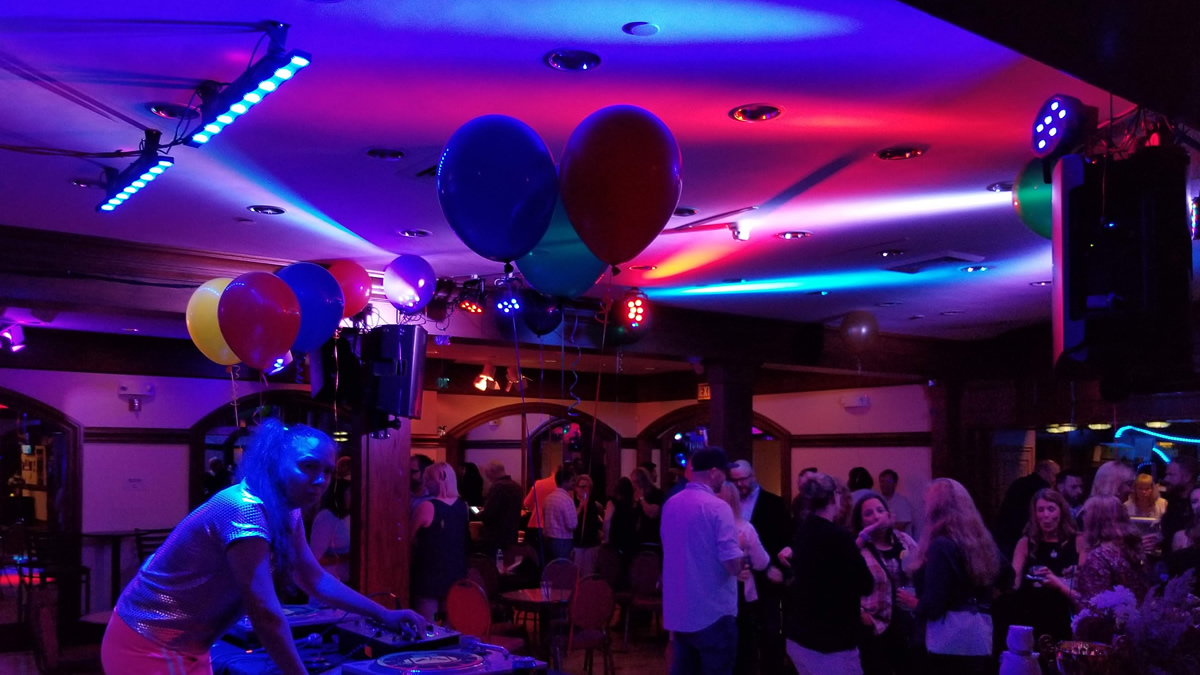 About 17 miles north of Boston, award-winning 9 Wallis is a gorgeous, fully restored, historic location conveniently situated in the heart of Downtown Beverly's Arts District at 9 Wallis Street, right next to the Larcom Theatre -- less than half a mile from the Beverly Depot rail station and 3 miles from Route 128, with plenty of nearby parking (see map).
In April 2017, after 4 years of presenting over a hundred shows at Beverly's Larcom Theatre (featuring Grammy-winners, Rock & Roll Hall of Famers and platinum recording artist), gimmeLIVE's owners Peter and Vickie Van Ness, transformed 9 Wallis into the most intimate, elegant, fully air conditioned listening room north of Boston with comfortable seating at tables, plus food & beverage service offering fine wines, local craft beers, specialty cocktails (featuring local distilleries and all-natural juices) and top-shelf spirits.
In August 2018, Peter and Vickie were presented with the Boston Blues Society's Keeping the Blues Alive Award for their work at 9 Wallis.
Because of its beautifully restored, tremendously flexible space with the best dance floor on Boston's North Shore, 9 Wallis has become a favorite venue for fundraisers, private parties and corporate events. Local charities have raised thousands of dollars at 9 Wallis (see examples). With world-class entertainment, an event can begin as a cocktail party or fully seated dinner...then transform into a nightclub-style dance party with concert quality sound and stage lighting.
CLICK HERE if you'd like someone to contact you about raising money for your charity. CLICK HERE if you want to book a party or corporate event.
Many new shows will be announced soon. Click here to join gimmeLIVE's FREE Concert Club and email list. You'll get special deals and prime seats before tickets go on sale to the public.
There is plenty of nearby parking at 7 lots from 150 feet away to 3 blocks away. Lots are 25 Cents/Hour (see map). Street parking is more. All parking is FREE after 8pm and on Sundays.
Want us to produce a concert or festival to raise money for your organization? Click here
Want to sponsor one of our shows? Click here