PRE-SHOW Cajun Dinner prepared by Evviva Cucina
YOU MUST HAVE A SEAT AT A TABLE IN ORDER TO GET THE PRE-SHOW DINNER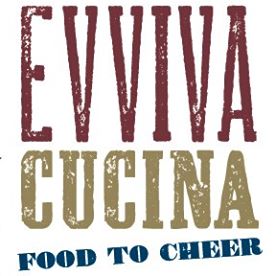 We have partnered with Greg Bates North Shore Eats and Evviva Cucina to offer a Delicious Cajun Pre-Show Dinner at 9 Wallis prepared by Beverly's Hottest new Restaurant!
Creole Jambalaya (Creole Risotto, Shrimp, Spicy Sausage, Pepper, Green Onions, Tomato Sauce)
Muffaletta (Italian Style Sandwiches on French Bread)
Blackened Catfish (Seared Catfish served over okra with sweet onions, fresh garlic, tomatoes, and a trio of fresh herbs)
Bayou Pasta Salad (Cavatappi, Honey Bourbon Citrus Glaze, Celery, Cranberries, Spinach, Walnuts, Blue Cheese)
Dinner will be served at 9 Wallis from 5:30pm - 6:45pm.
PLEASE NOTE: Your show ticket must be for a seat at a TABLE in order to get the Pre-Show Dinner. Dinner cannot be served to people seated in rows A through G or in Bar Stools 1, 2 or 3.
Available by PRE-ORDER ONLY. We can't take dinner orders at the show.