PRE-SHOW Dinner prepared by Evviva Cucina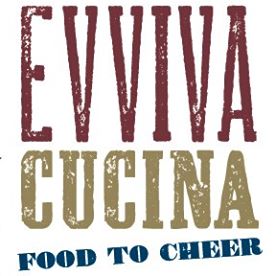 We have partnered with Greg Bates North Shore Eats and Evviva Cucina to offer a Delicious Pre-Show Dinner at 9 Wallis prepared by Beverly's Hottest new Restaurant!
Chicken Marsala (Pan Seared Chicken, Penne, Spinach, Cremini Mushroom, Marsala Wine Crema, Cranberry-Onion Chutney)
Bolognese (Porcini Mushroom, Beef, Sausage, San Marzano Tomatoes, Grana Pandano, Truffle Salt, Rigatoni) Gluten Free Shells available
Evviva Salad (Artisan Greens, Romaine, Grape Tomatoes, Mozzarella, Red Onion, Roasted Red Peppers, Olives, Croutons, White Balsamic)
Dinner will be served at 9 Wallis from 5:30pm - 6:45pm
Available by PRE-ORDER ONLY through Thursday, August 10 at NOON. We can't take dinner orders at the show.