MAC Drive-In Summer Concert Series #SaveOurStages
LIVE IN PERSON
ELIZA NEALS
DATE
Friday, September 18, 2020
TIME
6:00PM (Gate Opens 5:15PM)
VENUE

Manchester Athletic Club (

MAP

)

8 Atwater Avenue

Manchester-by-the-Sea

,

MA 01944

Venue Details
TICKETS
$75.00 Per Vehicle (Limit 6 People Per Vehicle)

All Tickets $100.00 @ Gate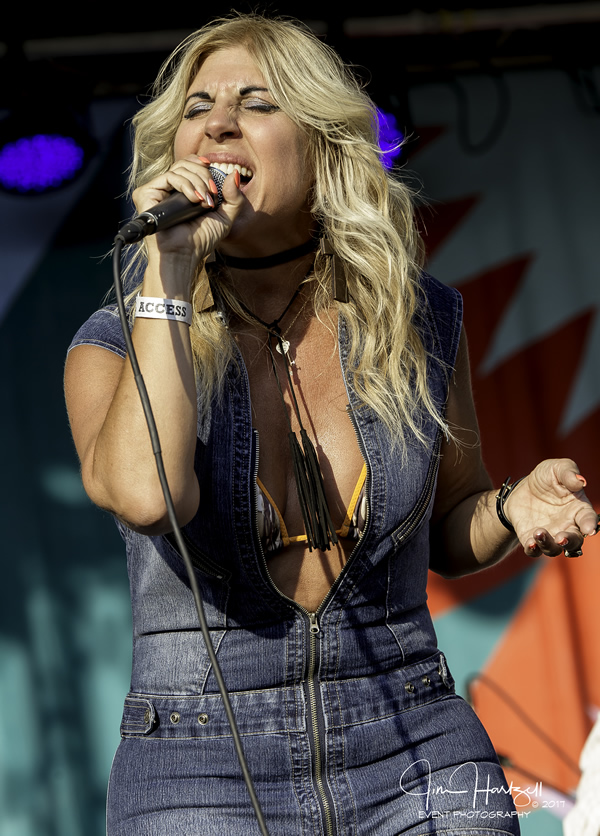 MORE VIDEOS
Featuring Mark Earley on Sax (Victor Wainwright & the Train, formerly Roomful of Blues), Rusty Scott on B3 (Roomful of Blues), Lenny Bradford and John Medeiros (Joe Lewis Walker Band) and Frankie Maneiro
"You sounded great, it was a great set, loved it"
"Eliza Neals is blessed with a blues vocal to die for"
"Trained in Opera but with the grit of Koko Taylor Eliza Neals' voice is like sand in a velvet bag, fired from a shotgun"
Kneeling before one of America's truest art forms with an unconditional passion to give the Blues everything she's got. Eliza Neals, a Detroit born blues-rock star on the rise, honors the gut-wrenching, soul splitting intent the American roots of contemporary blues represents with inspired songwriting, live performances, and magic not seen in years.
Nominated for Four 2020 Independent Blues Awards including Female Artist, Bluesrock Album, Contemporary Song and Roadwarrior, Eliza Neals is the cream of the crop. Hear Eliza on SiriusXM BBKings Bluesville CH.74 everyday as her music has been in regular rotation since 2015. In 2018 Eliza Neals won 'Blues Artist of the Year' in the Detroit Black Music Awards a surprise in the organizations 10 year history.
Don't miss Eliza Neals' only Boston area show this year!
Your attendance helps support the #SaveOurStages movement.
Eliza Neals Videos
Eliza Neals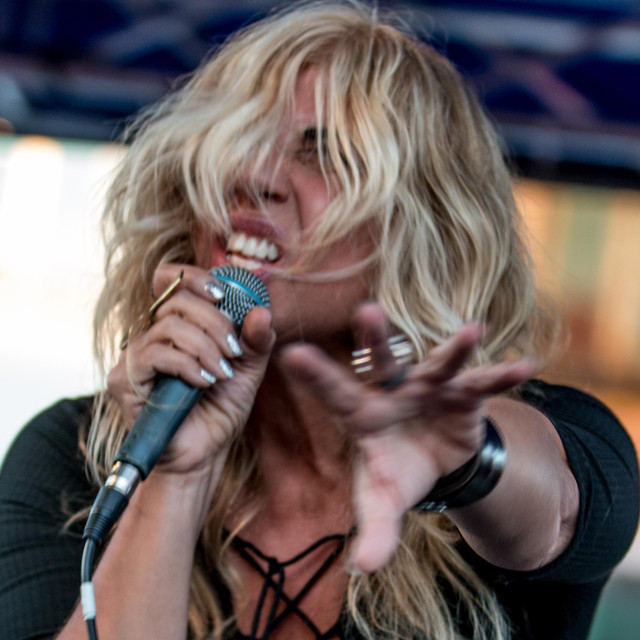 Simply breathtaking
Blues-rock that's powerful enough to knock you off your feet
Eliza Neals is a prolific songwriter, confident producer, arranger, bandleader, pianist, and one-of-a-kind live performer. Eliza sings with unearthly passion and velvety grit, effortlessly pushing air to new heights. Her operatically trained voice has been called both sexy and menacing. None of this is surprising, of course, as Eliza mentored with Detroit's songwriting legend Barrett Strong Jr.
"Eliza Neals and the Narcotics" is a combination of modern electric Blues, Psychedelic Rock with a twist of Jam band and Southern Soul. Original compositions have garnered Eliza a 2018 Detroit Black Music Award for "Blues Artist of the Year." and FIVE Detroit Music Awards. A total of eight nominations in the newly formed "Independent Blues Awards" along with "Get Ready To Rock UK's" glowing Best Artists awards in five categories.
Eliza's history of opening/performing for great musicians goes back many years from Detroit's Godfather Barrett Strong to George Clinton, The Four Tops, Walter Trout, Kenny Olson, Mike Zito, Tommy Castro, Poppa Chubby, Albert Castiglia, Micki Free and recently Victor Wainwright.
Eliza last album "10,000 Feet Below" was on over '20 Top Albums of 2017' lists as well as finishing the year at #14 on the Blues-Rock chart and #41 on the Blues RMR chart.
SIRIUS XM CH.74 B.B. Kings Bluesville has had Eliza Neals in rotation since she released her incendiary 'Breaking and Entering' literally breaking her into the National Blues scene. A total of FIVE of Eliza's songs have been played on and are still in rotation on Sirius XM satellite radio. Her blues ballad "Another Lifetime" reached #6 on Rack-of-Blues and her most recent single New Orleans infused "Love Dr. Love" reached #12 on Rack-of-Blues in 2018. Eliza's albums have made it onto Billboard Top #25 and had 5 singles in the TOP 5 spots on Amazon and Itunes for over 3 months.
A cadre of amazing musicians has backed up Eliza Neals over the years. Howard Glazer, currently the lead guitarist, is an international Blues guitarist with a side of Rock and one hell-of-a-feel.
Her radio charting and press is phenomenal, however, the standout is seeing Eliza Neals perform live. Eliza's live shows are exciting, intoxicating and jam-packed with sultry powerful vocals, spirited moves, and soulful piano playing, all while leading her stellar band not missing a beat. Phil Ohlinger the president of the Ohio "Big Bend Blues Bash" who booked Eliza said, "In seventeen years we have had some great women vocalists perform but NOT ONE has outperformed Eliza. I think we have a new crowd favorite!."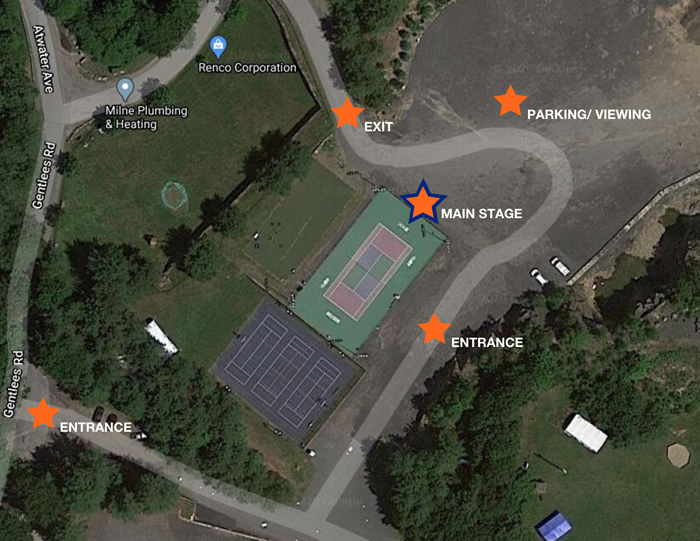 GIMMELIVE's MAC Drive-In Summer Concert Series is presented in partnership with the Mancheester Athletic Club in their back parking lot surrounded by trees and rock cliffs.
The MAC is 1 minute off Rte 128 at Exit 15 - a pleasant 40 minute drive up the coast from Boston. See Map.
The MAC has been a community within a community for over 45 years. As one of the first multi-sport health clubs on the North Shore, MAC has continued to grow and evolve over the years allowing our members to recreate, improve & maintain their personal best in health and wellness. Their goal is to provide members with personalized programs specifically designed to meet their needs and see results. Whether you're looking to decrease body weight, increase strength, work on post injury/rehabilitation strength training, or even just change your eating habits and decrease stress -- the good people at the MAC can help you get there.