Epic in sound and kaleidoscopic in vision, the eclectic Martha's Vineyard-based six piece Entrain has been thrilling critics and fans alike since its inception.
Formed by drummer Tom Major in 1993, Entrain is also lead singer/guitar wiz Brian Alex along with bassist M'Talewa, saxophonist/keys/percussionist Rob Loyot, saxophonist/percussionist Hilary Noble and Trombone/keys Lennie Peterson Veterans all, their collective resume includes stints with such diverse players as Bo Diddley, Carly Simon, Chuck Berry, Southside Johnny, James Mongomery, Flor De Cana, and Blood, Sweat, and Tears.
Entrain has recorded eight albums, available on Dolphin Safe Records, all of which have been praised for their ability to shift effortlessly between musical styles - from rock, blues, calypso and ska, to zydeco, jazz and funk - often within the same song.
"The whole Entrain concept is based around the drums and infectious rhythms. Once we've got that.... anything goes, everything goes," explains Major.
"The most important thing that we try to do with our music is bring everybody together in the spirit of peace, love, fun and a ton of drums!"
Entrain's latest record "Reason To Feel Good" has enjoyed heavy rotation in such trendsetter markets as Philadelphia, Pittsburgh, New England, Upstate New York, Aspen, Santa Fe, Houston, Cincinnati, and Nashville, and is climbing important industry trade charts like those in CMJ, Album Network, FMQB, and The Gavin Report.
The first single from "Reason To Feel Good", titled "Lucky Just to Be Alive," having only been given to a few stations late in November 2011, was number 2 in WMVY's top 25 songs for 2011. Combining top notch musicians with great songs, and infused with some passionate and conscious lyrics, this CD is undoubtedly the best work from the production team of Major/Alex.
Entrain's visibility had increased a few years ago, as their song "Dancin' in The Light" had been featured in a national TV and radio commercial for the Sylvania Light Company. Also, several tracks from their fourth CD "All One" are featured in the Artisan film "Cutaway," an action-thriller starring Stephen Baldwin, Tom Berrenger and Dennis Rodman. "Cutaway" premiered in May 2001 to strong reviews at the Cannes Film Festival. Producer Richard Glasser personally chose to feature the album's shimmering title track prominently in the film. The anthemic "Arm Yourself" and the ska tinged "Jolly Green Giant" are included in the film.
Since its inception, Entrain has jammed with the likes of singer/songwriter James Taylor, Grateful Dead alum Bob Weir and rock legend Bo Diddley, and amateur saxophonist and professional leader of the Free World Bill Clinton. Entrain continues to perform as a hugely popular live act throughout the northeast and mid-Atlantic, and in 1995 the band garnered a Boston Music Award for Best Live Show. Before their appearance on the "Cutaway" soundtrack, Entrain's music was used as the theme song for MTV's Real World Hawaii. Their t-shirts, bumper stickers and posters have been featured on the popular WB series "Buffy The Vampire Slayer." Entrain has also starred in and performed a memorable TV commercial for one of the nations leading furniture retailers, which aired during the 1999 Super Bowl.
Entrain's goal is not just to be the biggest and the best, says Major. "We want to create music that makes people feel good. When we look out from the stage, all we see is smiling faces of all ages and bodies moving. You can't beat that feeling. At the same time if we can help to promote positive values and lifestyles... great! There's enough negativity in the world, let's spread a little joy around and watch how infectious it can be."
With that in mind, Entrain has been working on a multi-media show called "Entrain's Dancin' in the Light," using projected video images behind the band to help emphasize the band's message of peace, love, unity, and a greener earth.
ABOUT 9 WALLIS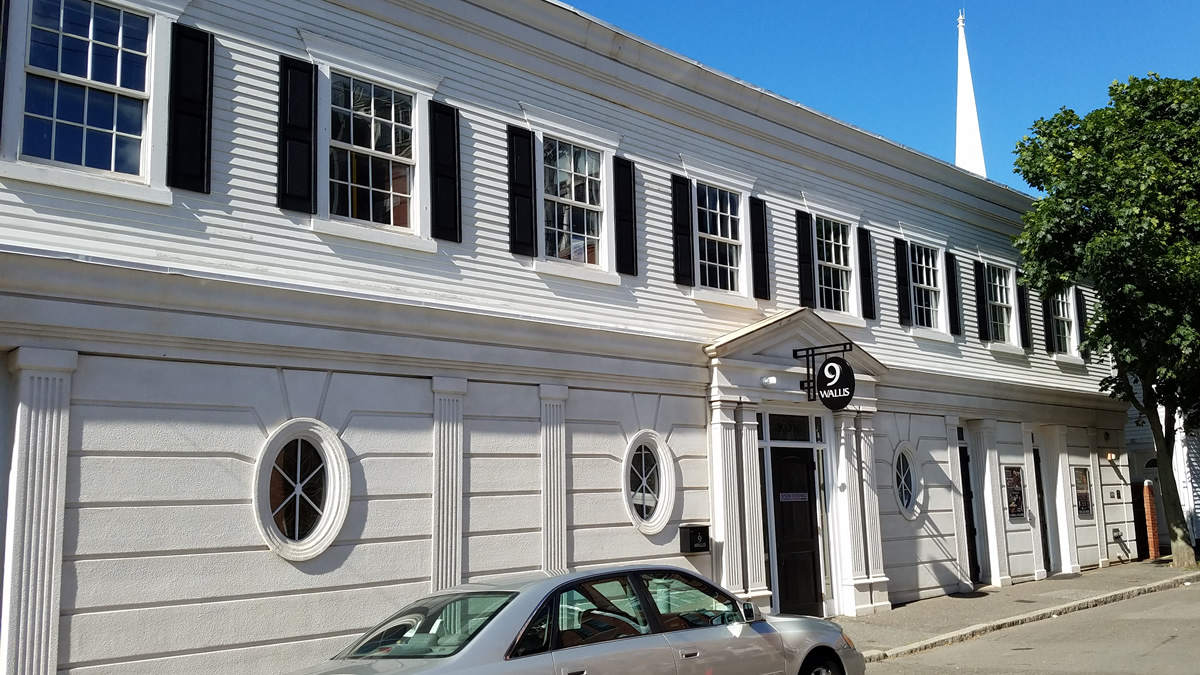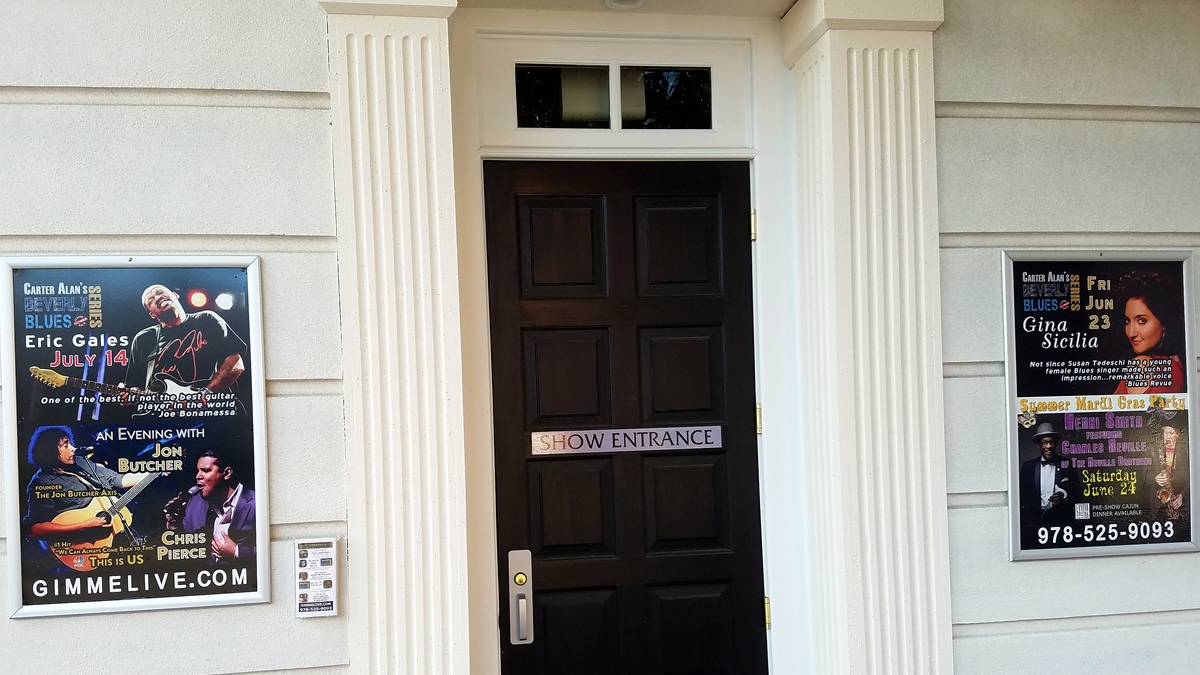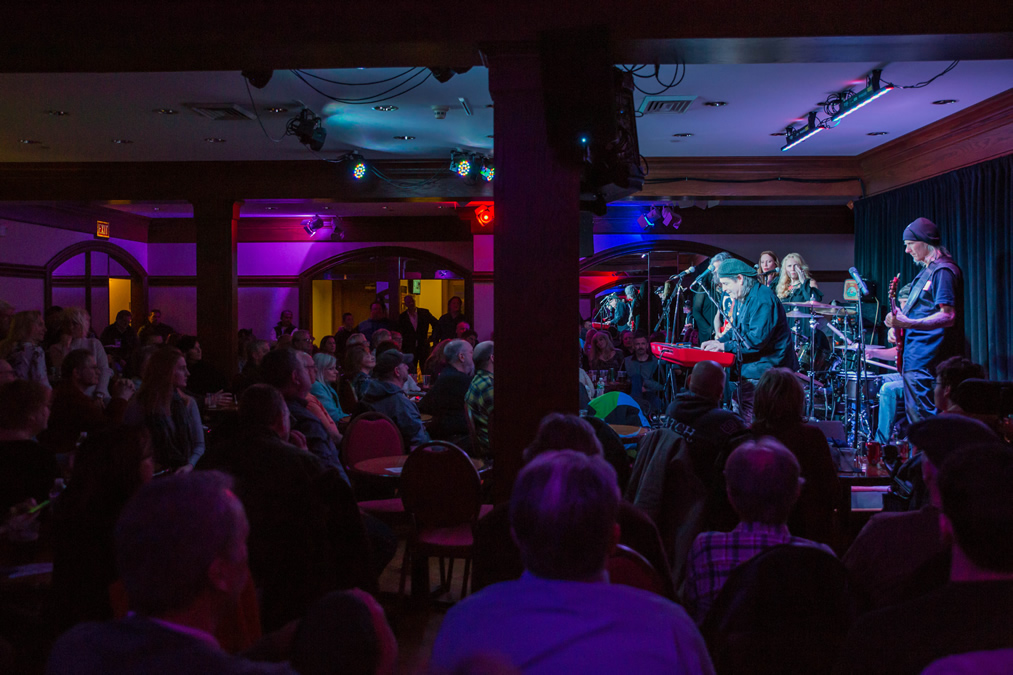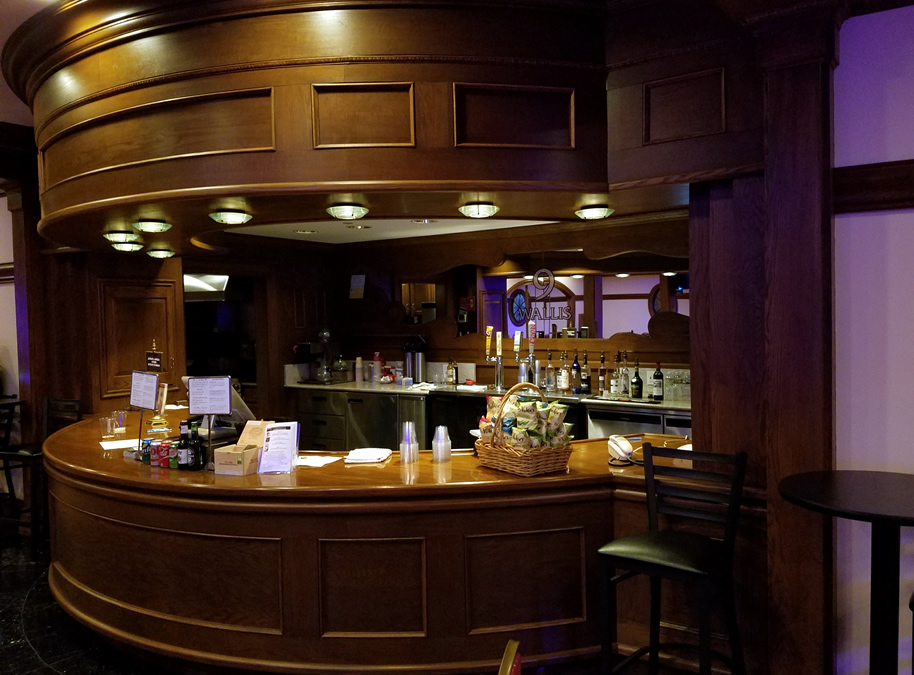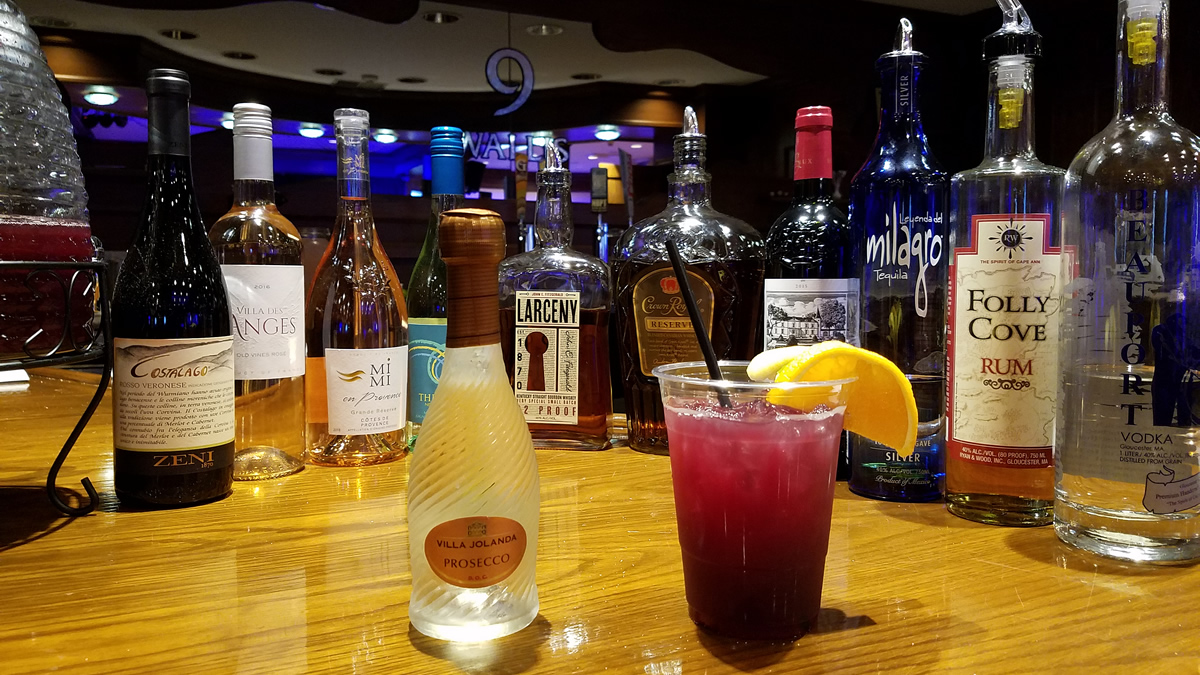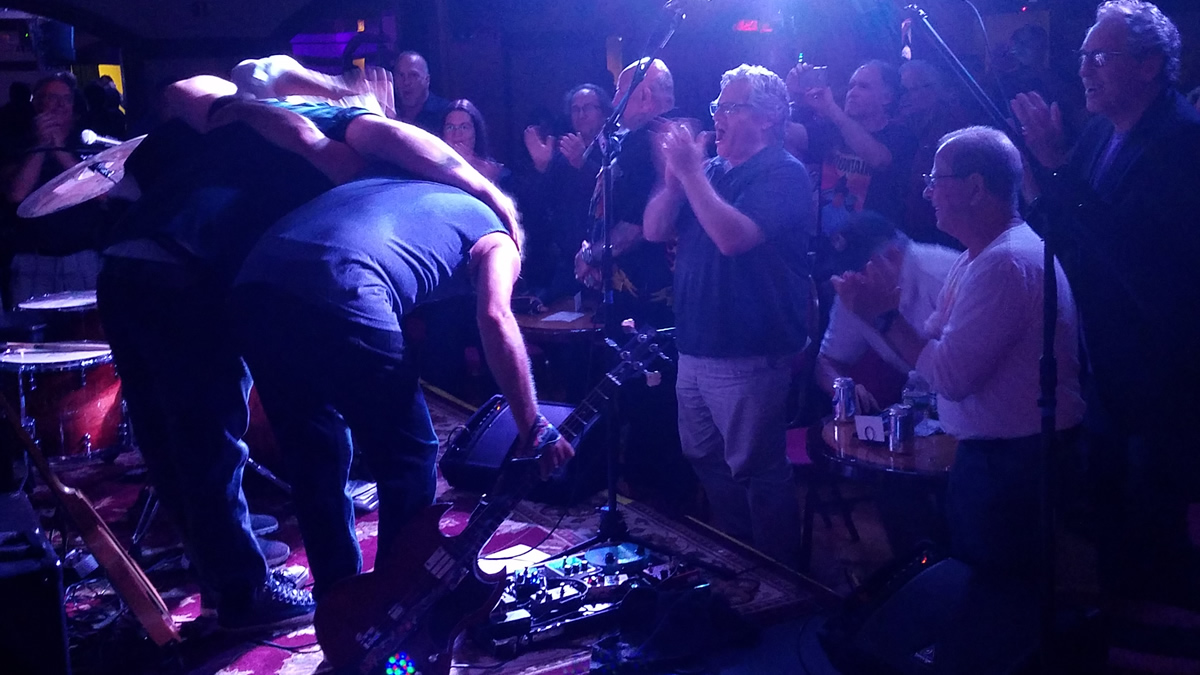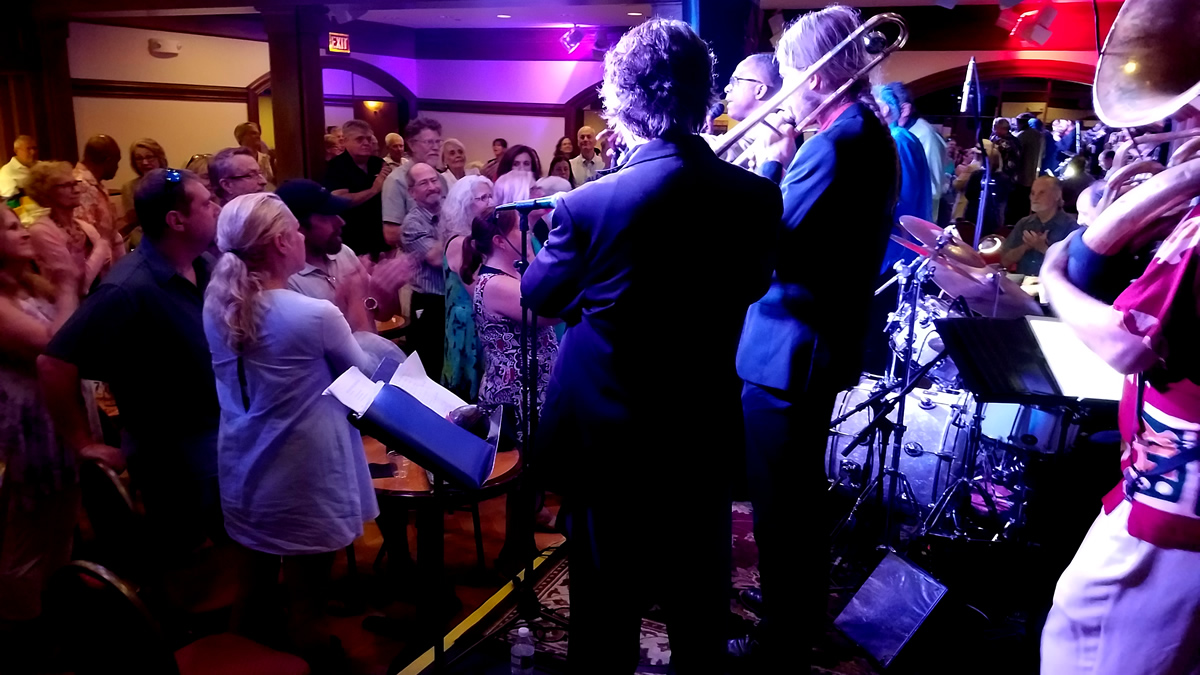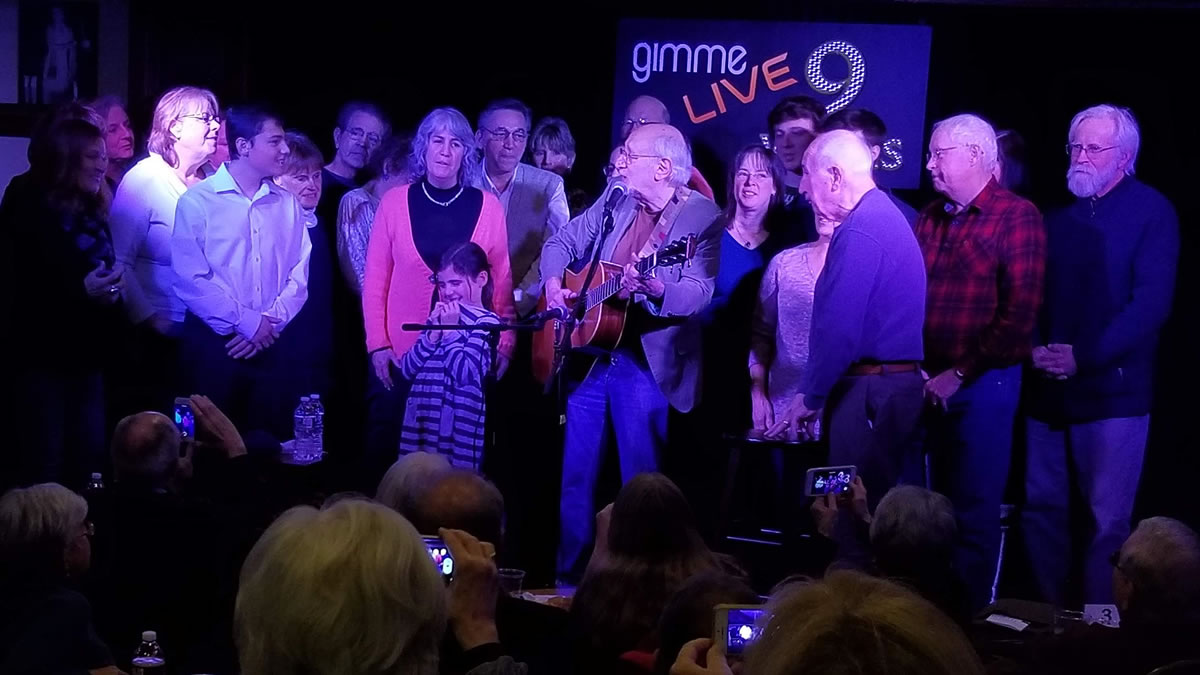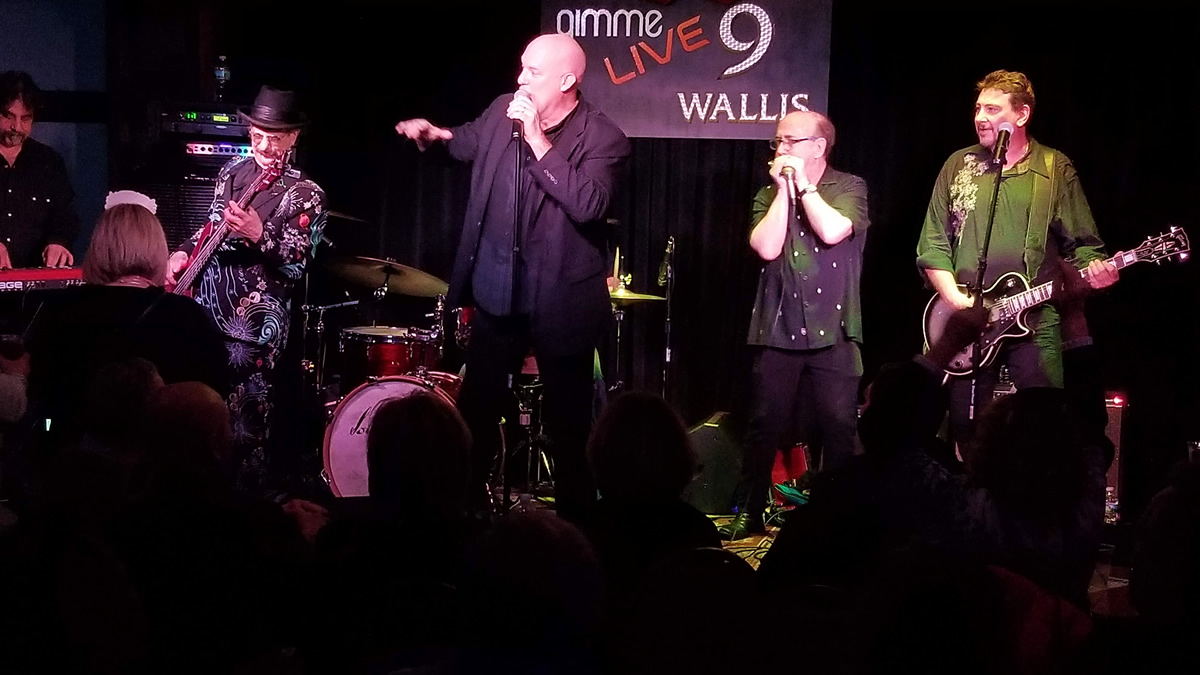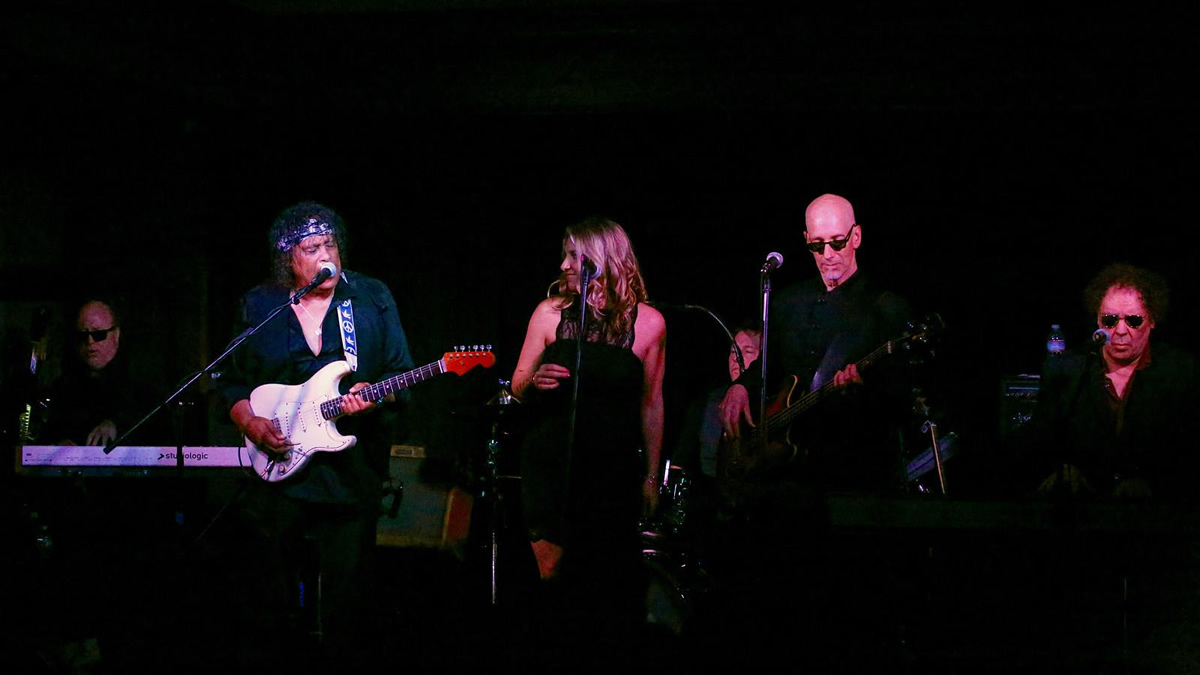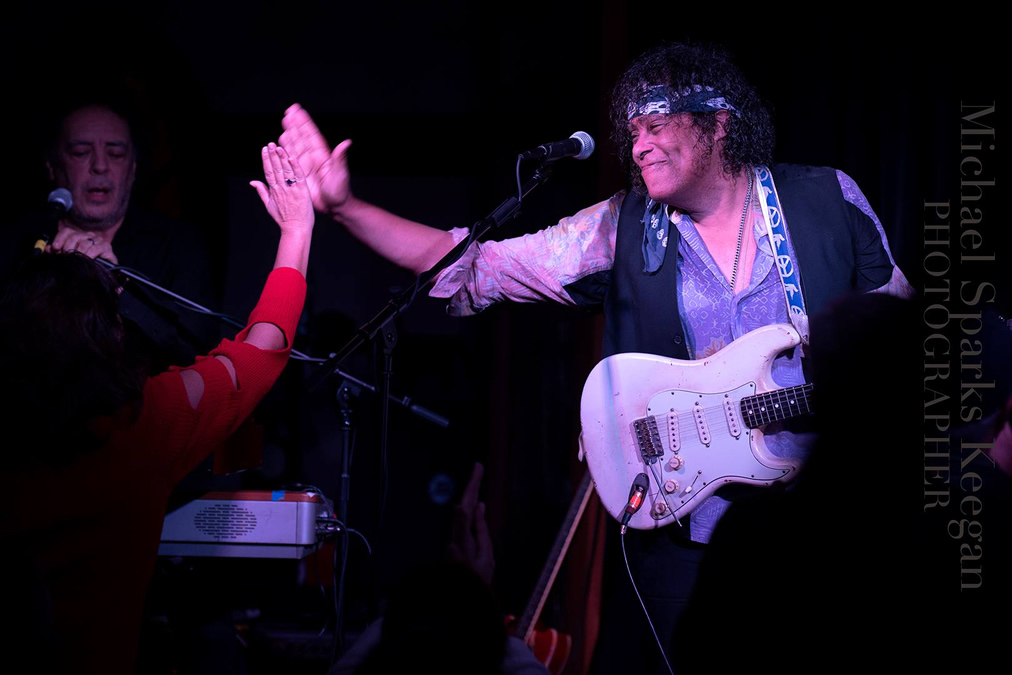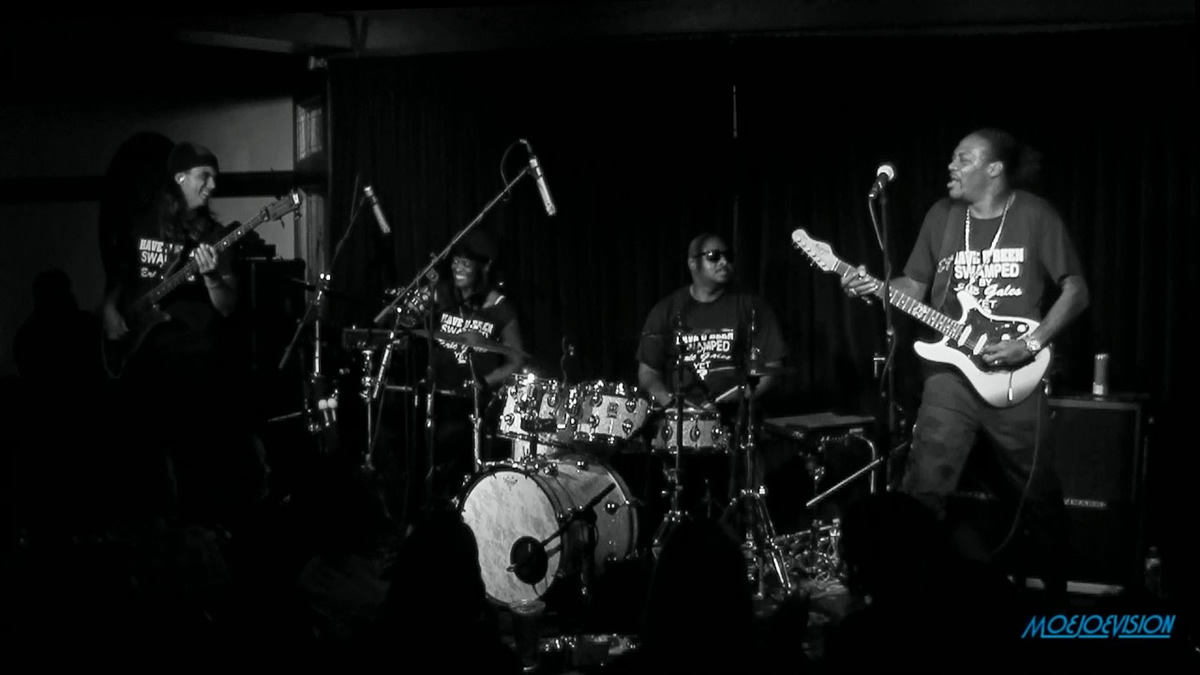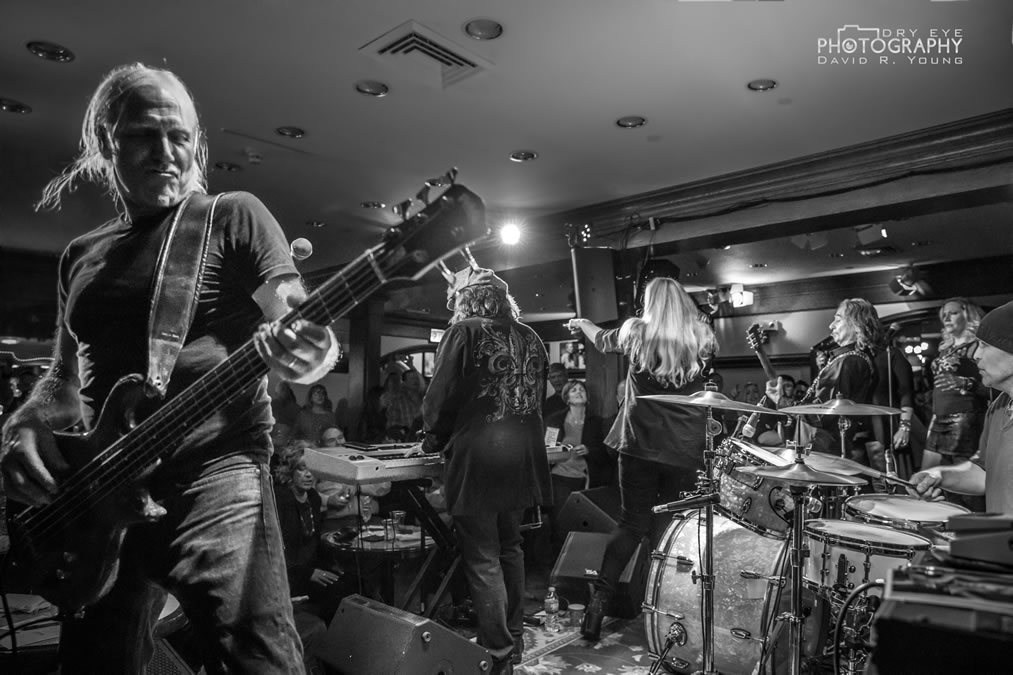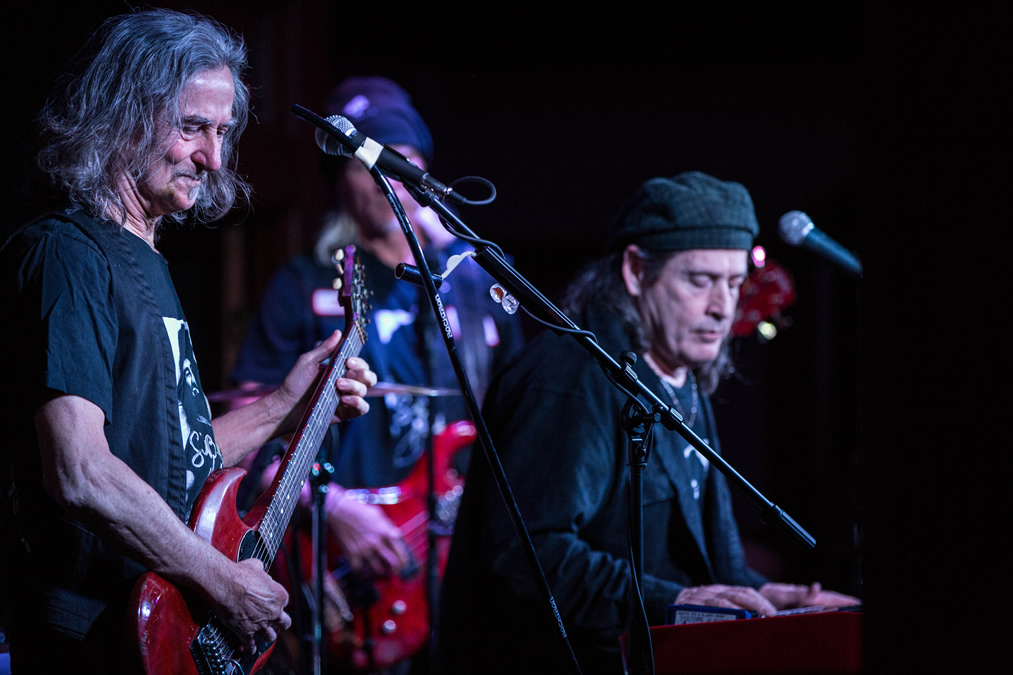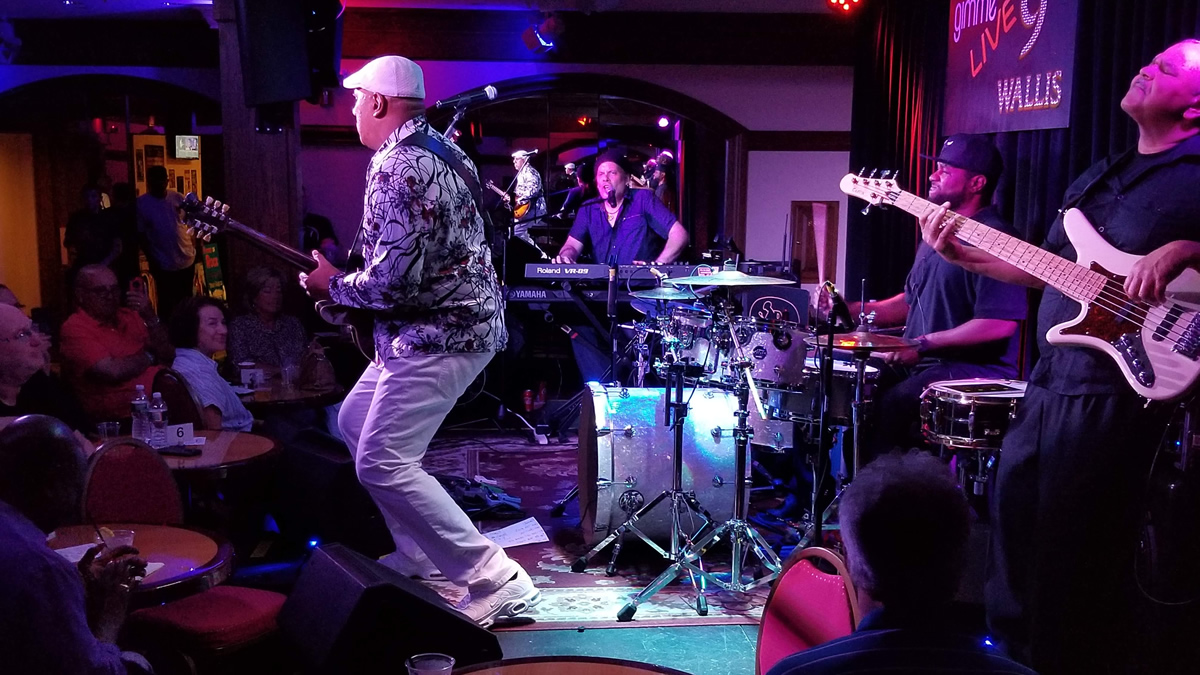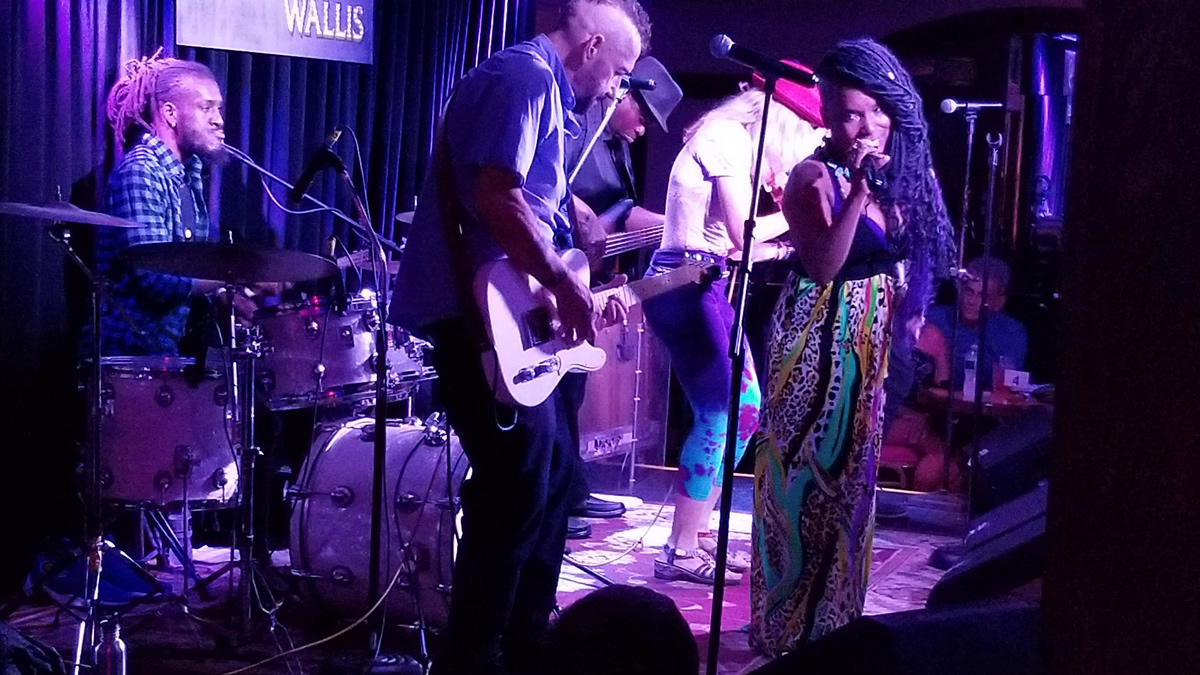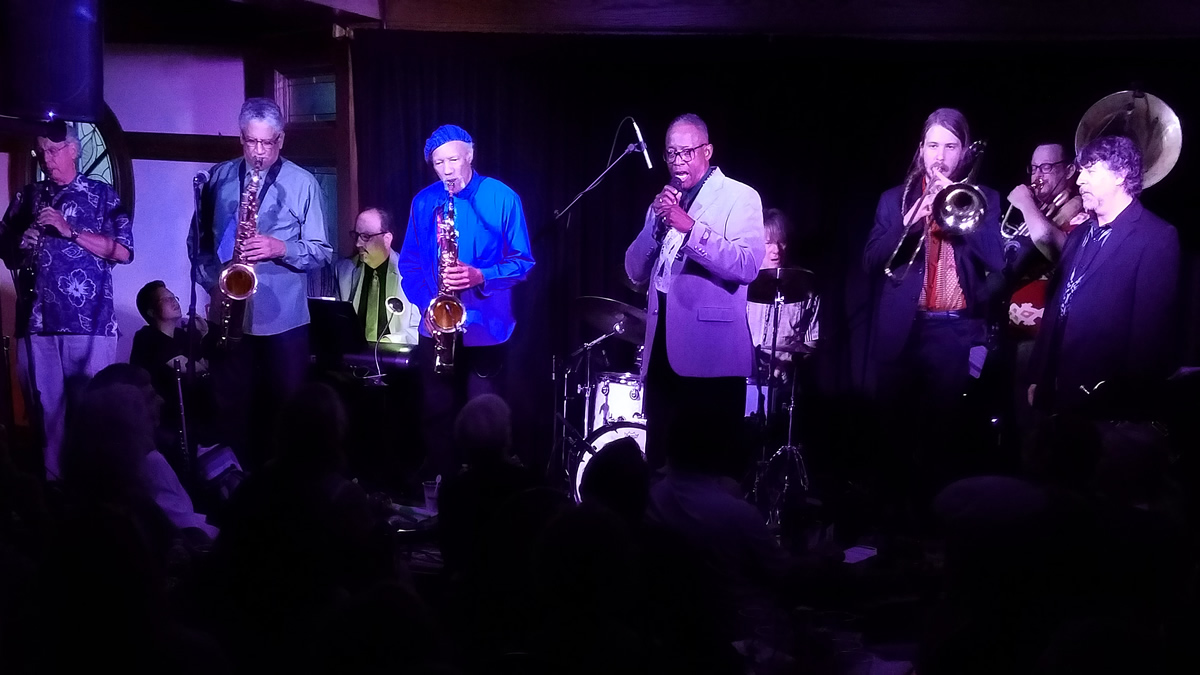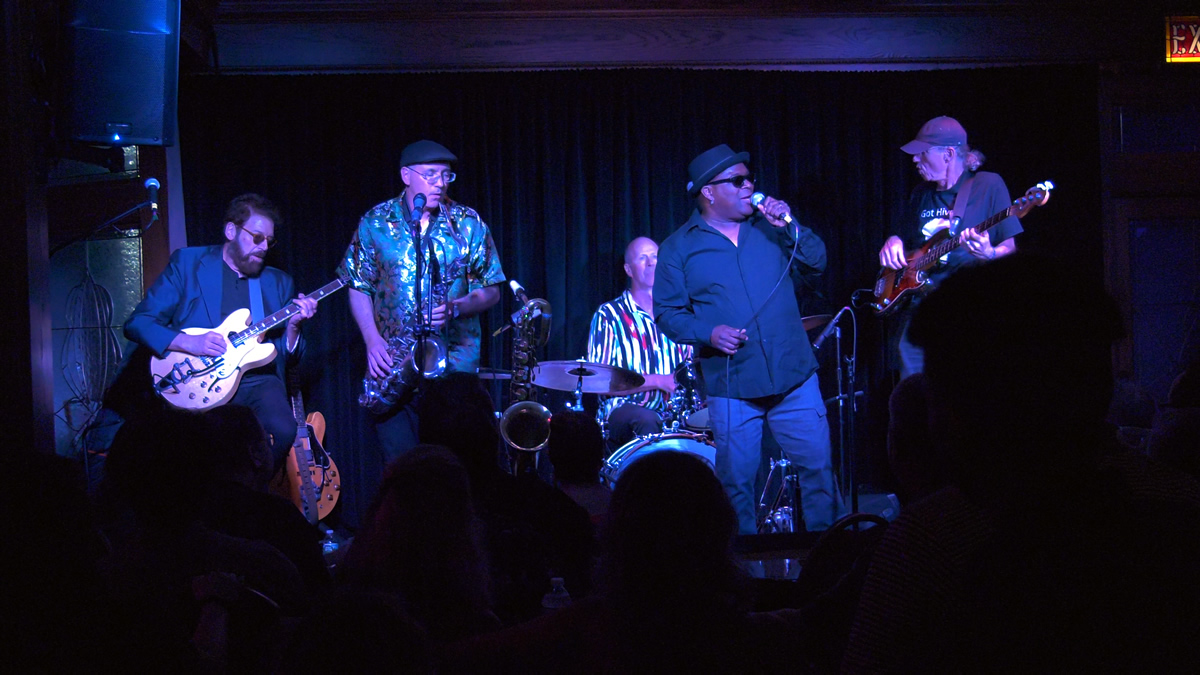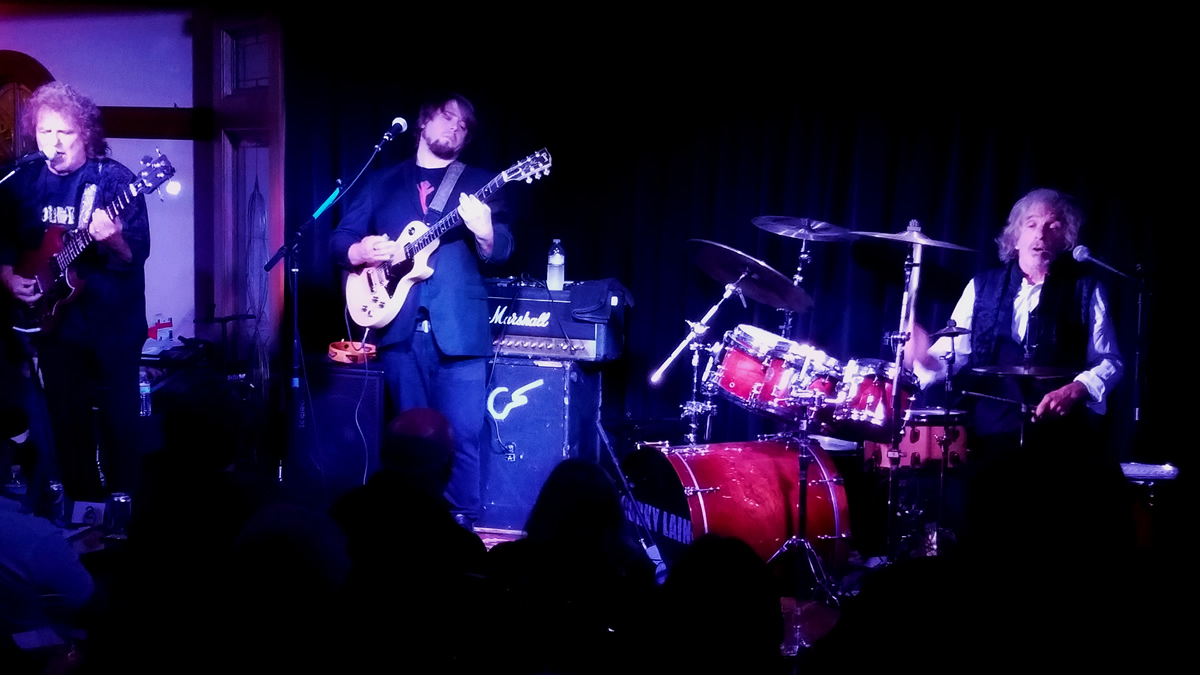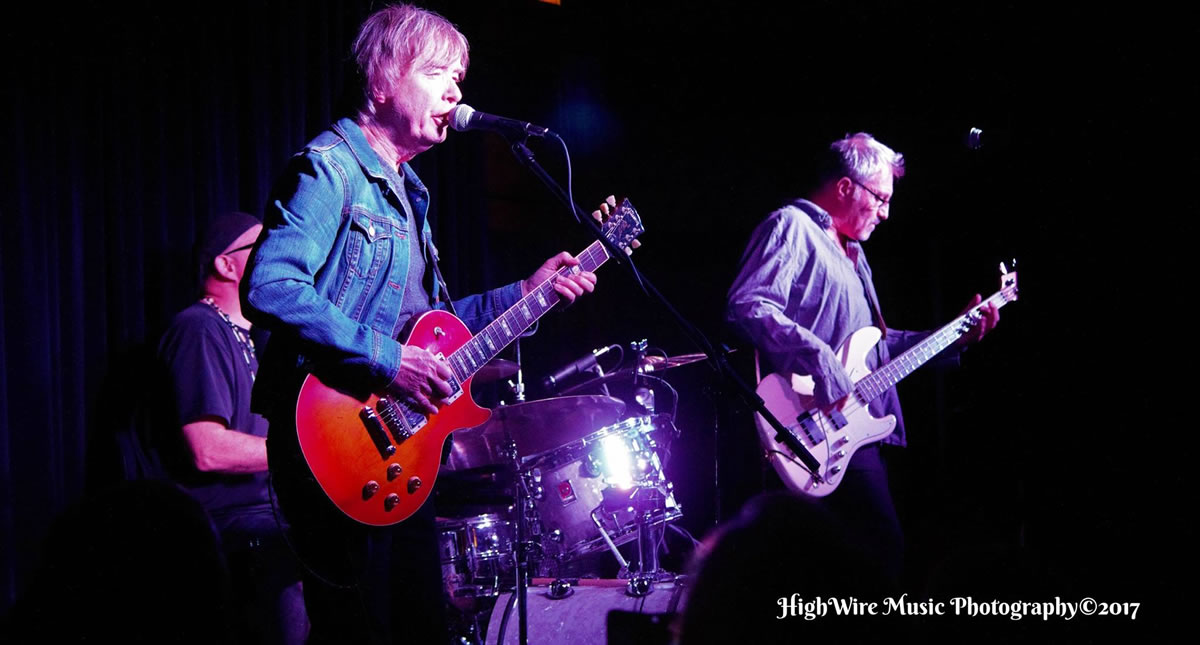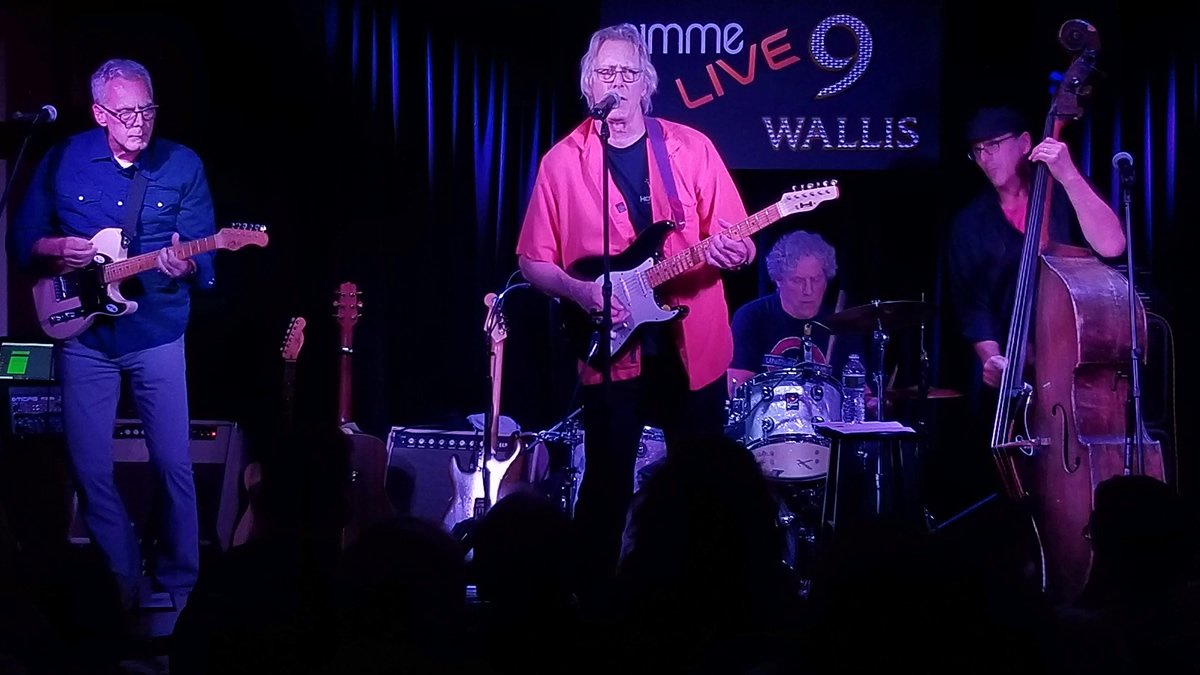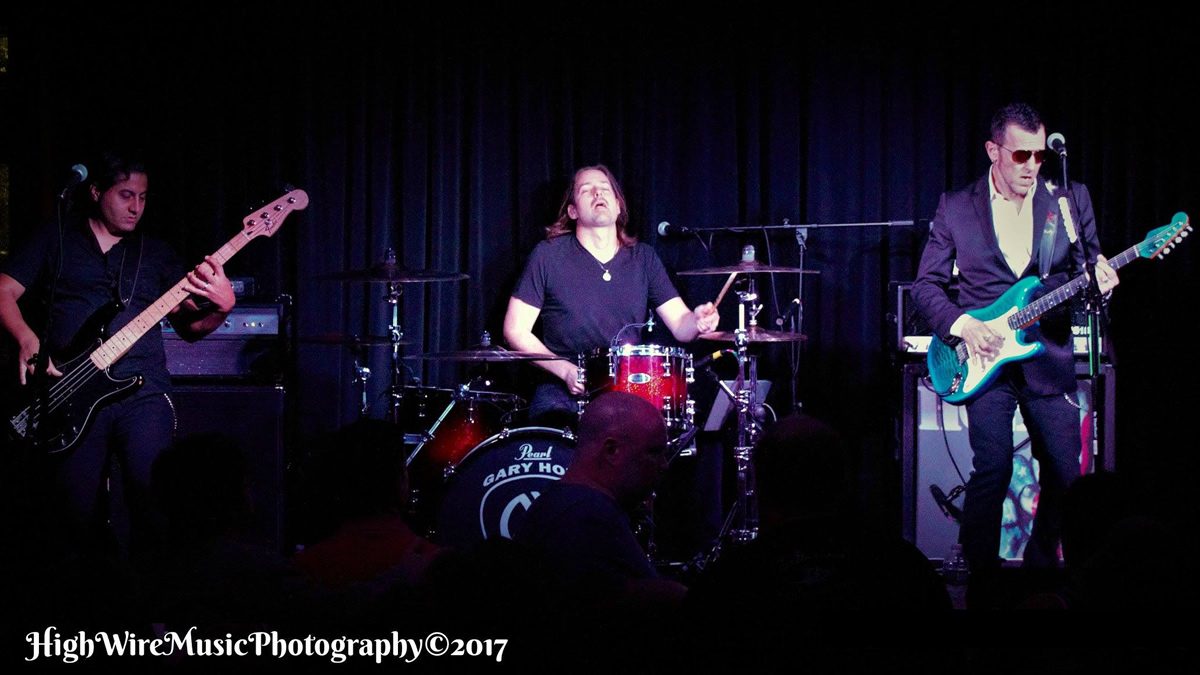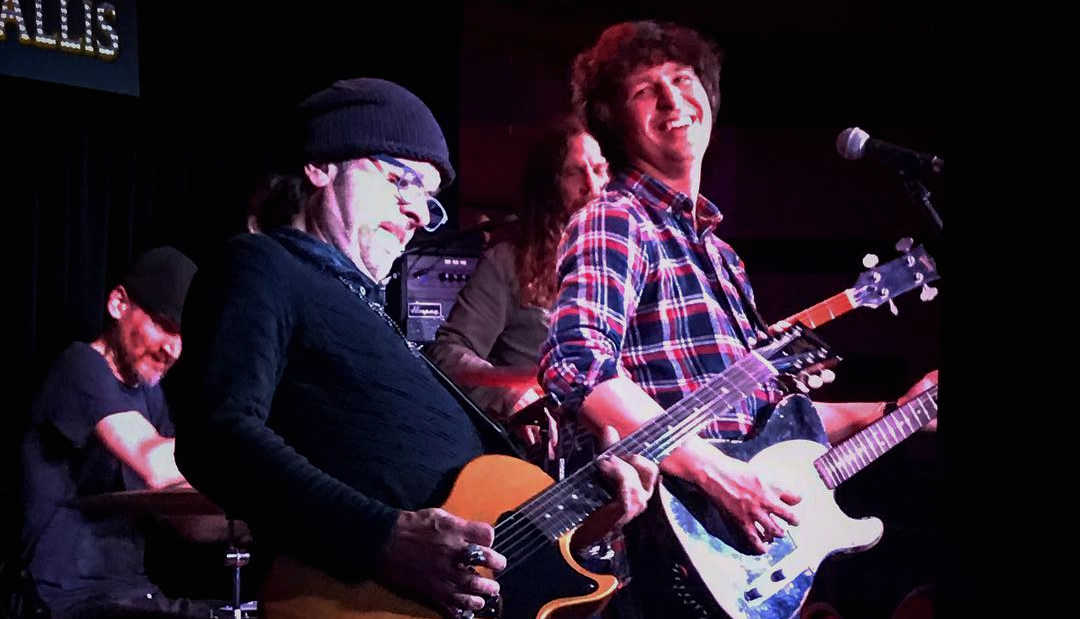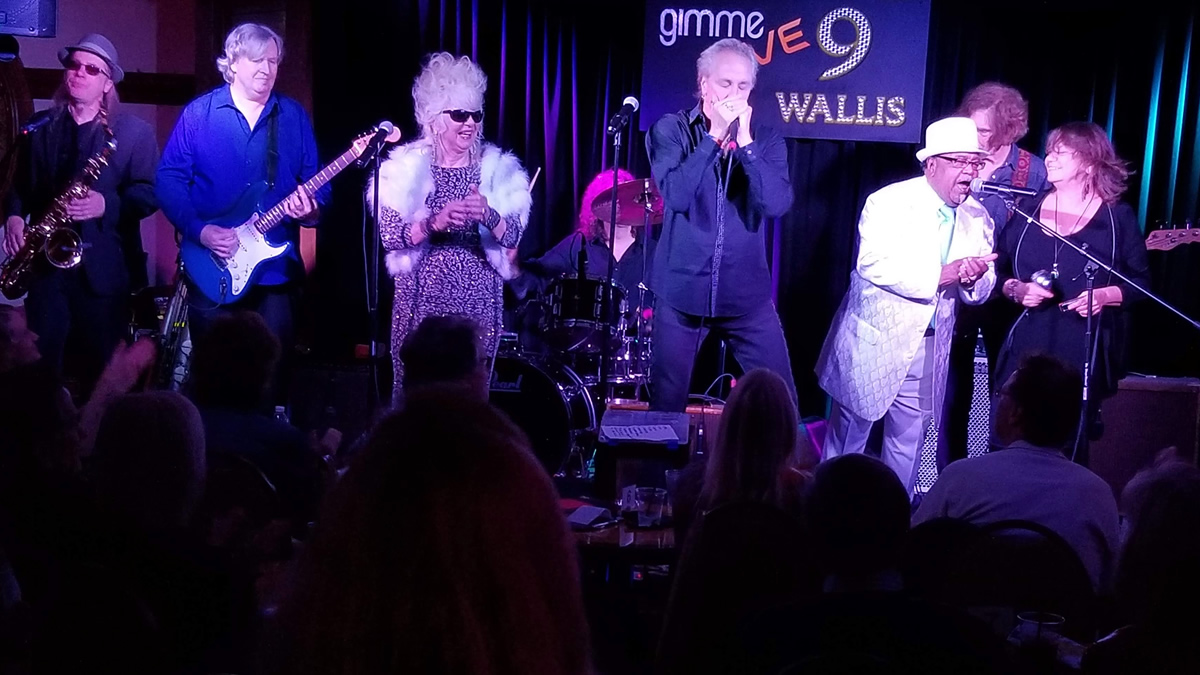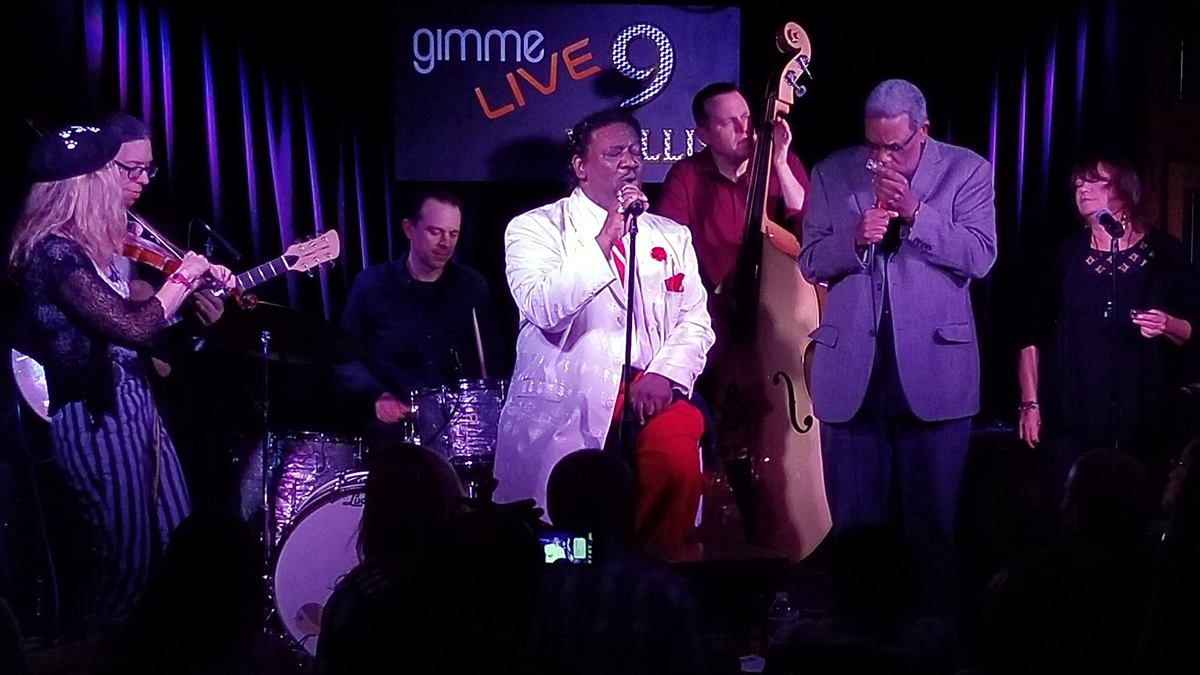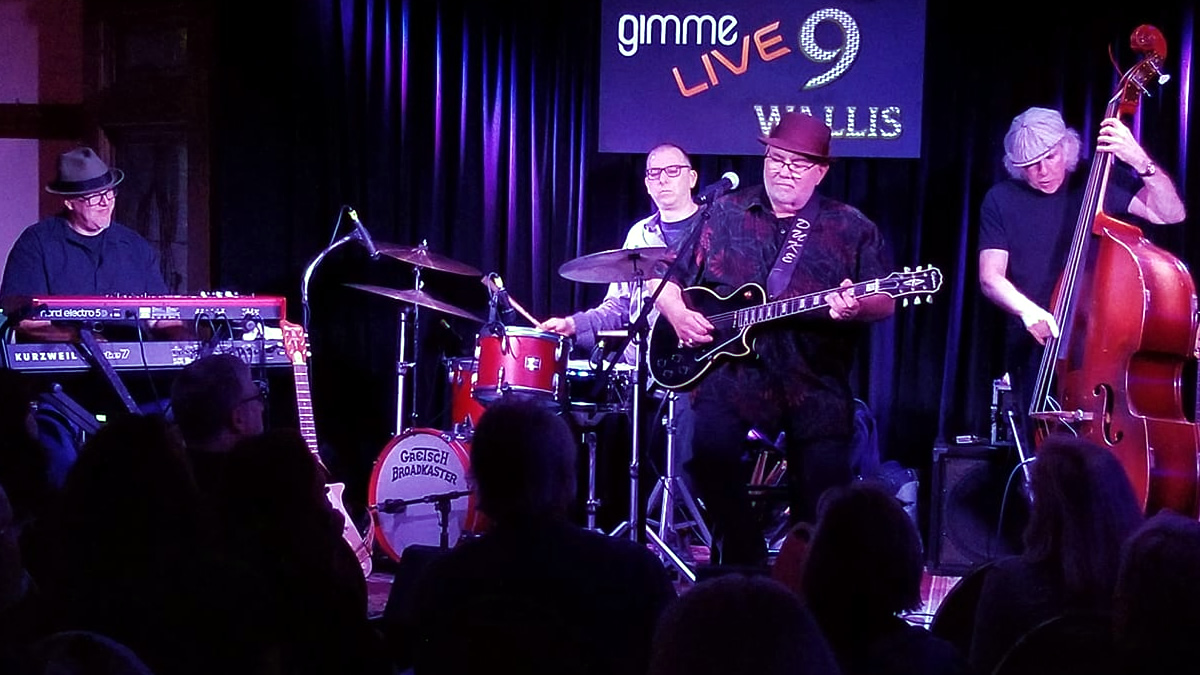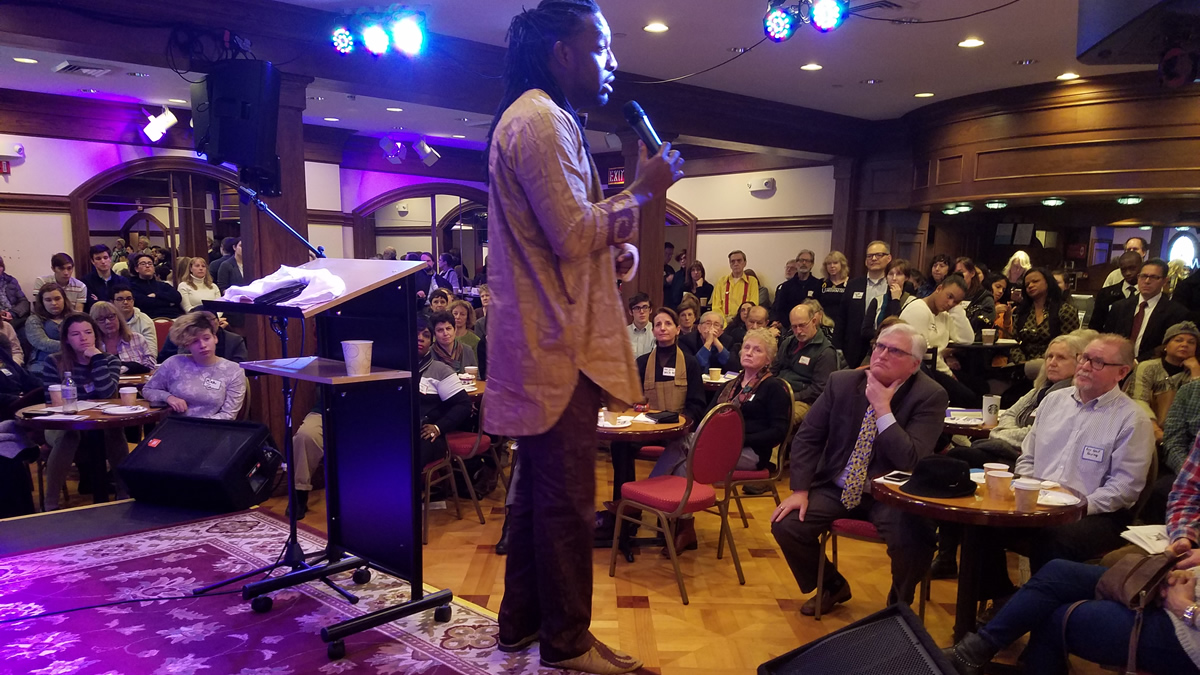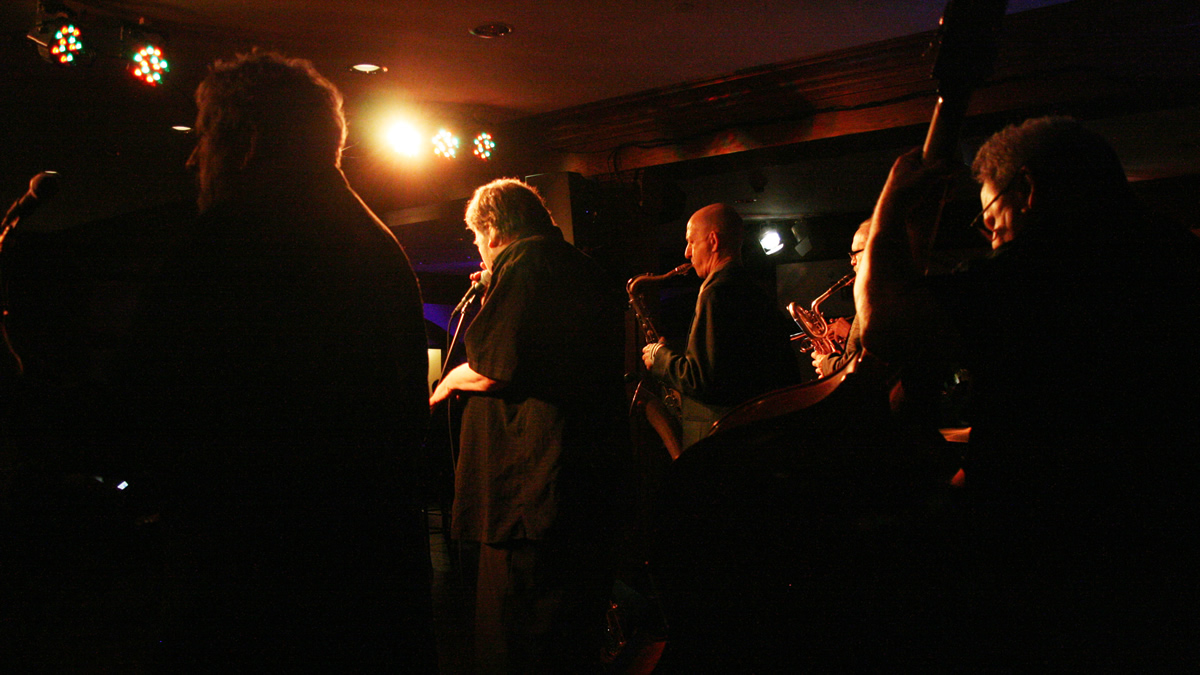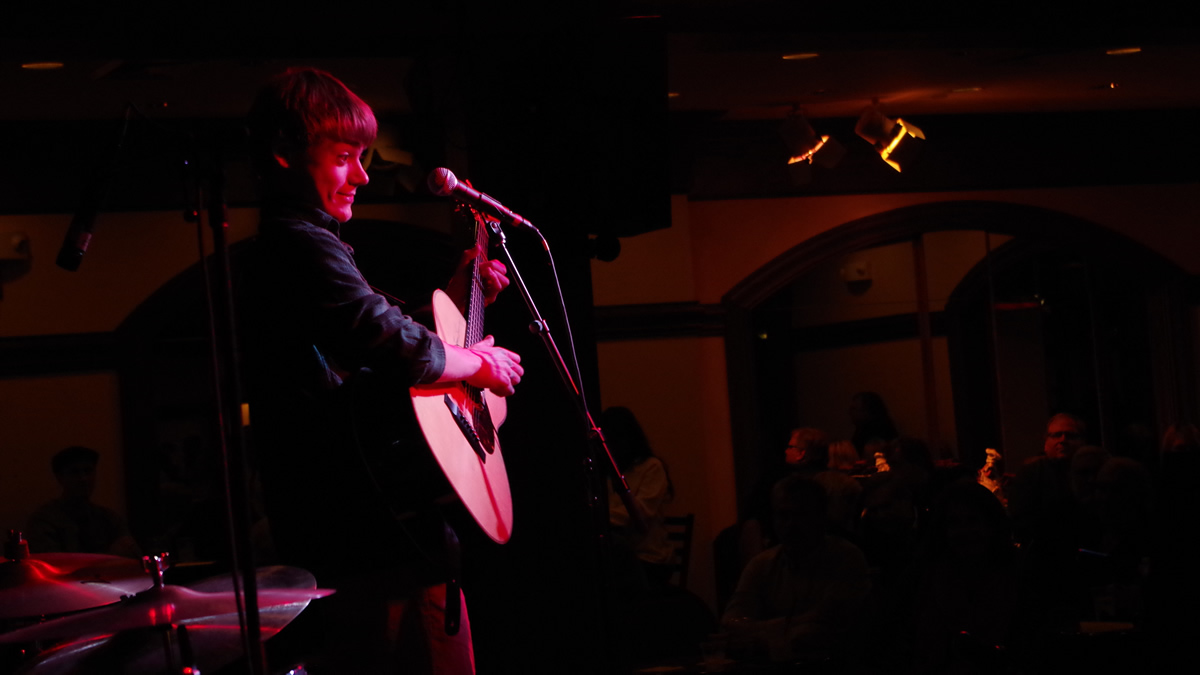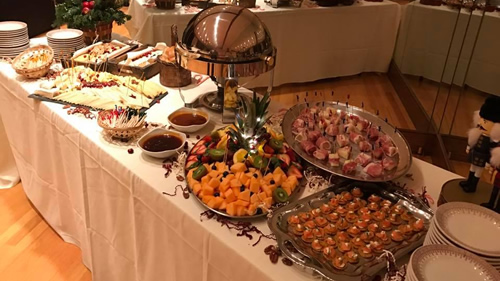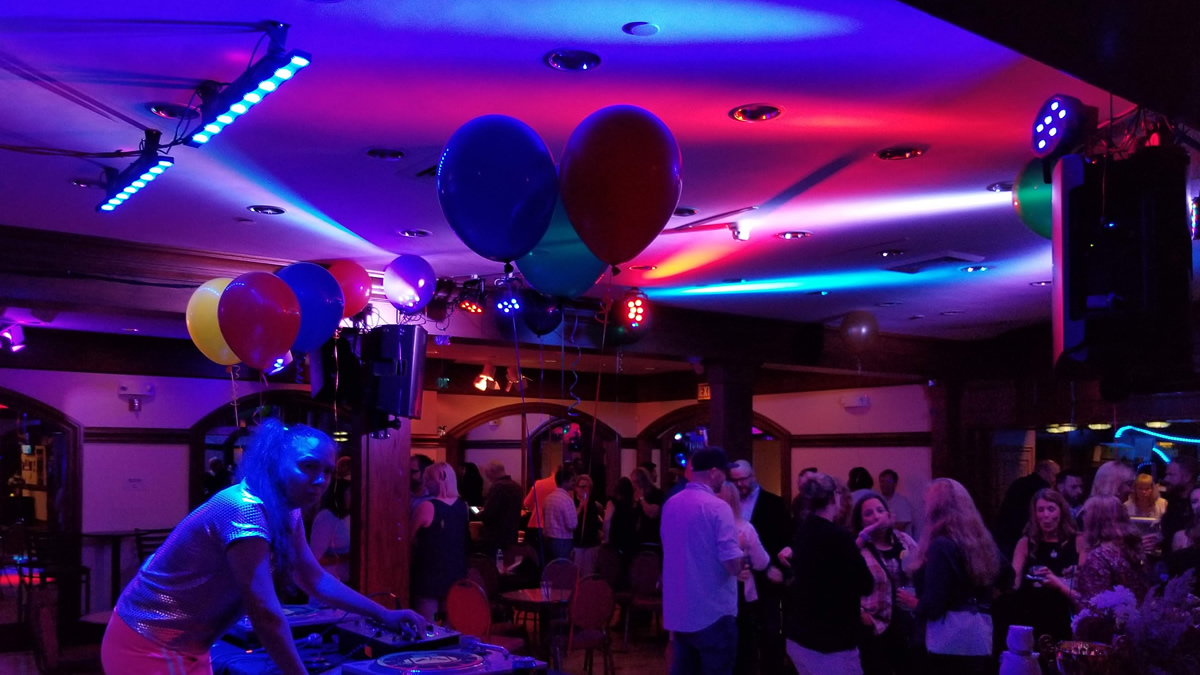 About 17 miles north of Boston, award-winning 9 Wallis is a gorgeous, fully restored, historic location conveniently situated in the heart of Downtown Beverly's Arts District at 9 Wallis Street, right next to the Larcom Theatre -- less than half a mile from the Beverly Depot rail station and 3 miles from Route 128, with plenty of nearby parking (see map).
In April 2017, after 4 years of presenting over a hundred shows at Beverly's Larcom Theatre (featuring Grammy-winners, Rock & Roll Hall of Famers and platinum recording artist), gimmeLIVE's owners Peter and Vickie Van Ness, transformed 9 Wallis into the most intimate, elegant, fully air conditioned listening room north of Boston with comfortable seating at tables, plus food & beverage service offering fine wines, local craft beers, specialty cocktails (featuring local distilleries and all-natural juices) and top-shelf spirits.
In August 2018, Peter and Vickie were presented with the Boston Blues Society's Keeping the Blues Alive Award for their work at 9 Wallis.
Because of its beautifully restored, tremendously flexible space with the best dance floor on Boston's North Shore, 9 Wallis has become a favorite venue for fundraisers, private parties and corporate events. Local charities have raised thousands of dollars at 9 Wallis (see examples). With world-class entertainment, an event can begin as a cocktail party or fully seated dinner...then transform into a nightclub-style dance party with concert quality sound and stage lighting.
CLICK HERE if you'd like someone to contact you about raising money for your charity. CLICK HERE if you want to book a party or corporate event.
Many new shows will be announced soon. Click here to join gimmeLIVE's FREE Concert Club and email list. You'll get special deals and prime seats before tickets go on sale to the public.
There is plenty of nearby parking at 7 lots from 150 feet away to 3 blocks away. Lots are 25 Cents/Hour (see map). Street parking is more. All parking is FREE after 8pm and on Sundays.
Want us to produce a concert or festival to raise money for your organization? Click here
Want to sponsor one of our shows? Click here