Critically Acclaimed Shows ... Up Close & Personal
DATE
Sunday, November 3, 2019
TIME
4:00PM

(Doors 3:30PM)

VENUE

9 Wallis Street

Venue Details
TICKETS
ALL AGES RESERVED SEATS

$25.00, $35.00
Anthony Gomes -- #1 Billboard Blues Artist with the #1 Blues/Rock album -- triumphantly returns to 9 Wallis after 2 sold-out shows! Don't miss his only New England stop on his Fall 2019 tour!
"A very talented guitarist ... and where did that voice come from?"
"Passion with a musical intelligence that places him way ahead of the other hellions igniting the Fender fretboard."
"Gomes' authentic voice and the formidable guitar chops place him in the forefront of modern blues."
"#1 Album of 2018...Hendrix on crank guitar phrasing... all the soul of Otis Redding and the swagger of Steven Tyler."
Anthony Gomes Videos
ANTHONY GOMES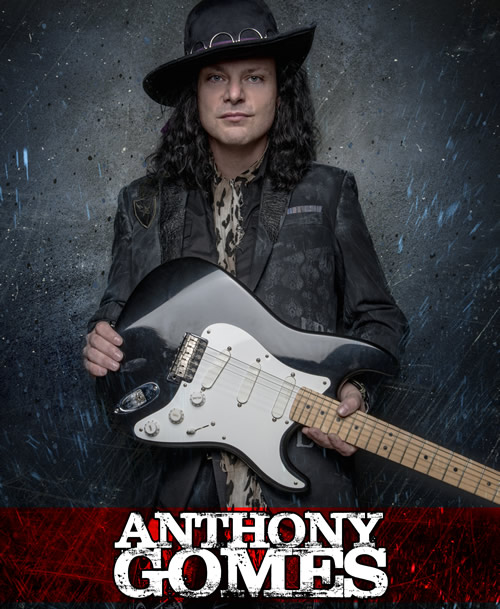 Anthony Gomes has been creating virtuosic, burning blues since his recorded debut in 1998. 12 releases and numerous awards and ecstatic accolades later, Gomes shows no signs of slowing down with his latest musical offering being his most successful to date. The aptly-named, riff-laden Electric Field Holler has received highly acclaimed recognition; reaching #1 on both Roots Music Report's Blues Rock Chart and ReverbNation's Global Blues Chart as well as earning several nominations for Blues Rock Album of the Year.
The Toronto singer/songwriter/guitarist is propelling blues rock into the contemporary music culture with his unapologetic approach to reinventing the genre in relevant and fresh ways. "The blues is old, but not tired" said Anthony, adding: "It speaks as truthfully today, and for this generation, as it ever has." Blues Music Magazine writes, "the formidable guitar chops and authentic singing place him in the forefront of modern blues." This, along with his high-energy shows and dynamic stage presence, make him one of the top draws on the Rock/Blues circuit today. And the facts speak for themselves. Gomes has performed in 17 countries and has shared the stage with B.B. King, Buddy Guy, Robert Plant, Joe Bonamassa, Heart, Jonny Lang, Sammy Hagar, 38 Special, Robert Cray and Kenny Wayne Shepherd.
Gomes' instinctive mastery of his craft is matched by his knowledge of and dedication to blues history. He is an award winning blues history scholar, earning the University of Toronto's C.P. Stacey Prize for the highest overall academic grade point average by a history student. Anthony also completed his master's degree thesis on the racial and cultural evolution of blues music, graduating with high distinction. In 2014, his thesis was published and nominated for the Best Blues Book of the Year by Blues 411.
Believing that music can inspire the human spirit, Anthony founded the Music Is the Medicine Foundation in 2010. This non-profit organization is dedicated to changing the lives of others through the healing power of music. Through private donations and winning sizable grants from State Farm Insurance and CVS Pharmacy, the foundation has funded songwriting scholarships, offered music education programs, and donated musical instruments to those in need.
Born in Toronto, Canada to a Portuguese father and a French-Canadian mother, Gomes began playing guitar in his early teens and was drawn to the blues sounds of B.B. King, Buddy Guy, Eric Clapton and Jimi Hendrix. He relocated to Chicago in the late '90s to learn from the blues masters. During his brief stint as a sideman for Magic Slim and the Teardrops, Gomes put together his own group and won the first annual Buddy Guy's Legends "Best Unsigned Blues Band" competition in 1998. Later that year, Gomes released his debut CD, Blues in Technicolor, which introduced him as a guitar-slinger loaded with impressive firepower.
On 2002's Unity, he accomplished the album's title with a heavy mix of styles leading Bandit Blues Radio to name it one of the "Top 30 Essential Blues Albums" of all time. Gomes was elevated to the top of the blues field just one year later when BluesWax Magazine named him "Artist of the Year," a nomination he would claim for several years in a row due to his endless commitment and touring. Music Is the
Medicine (2006) peaked at number four on the Billboard Top Blues Albums chart, only to be outdone by LIVE (2008) debuting at number one. Anthony's Up 2 Zero (2012) album was named the Best Blues CD of the Year by A1 Blues and Blues Underground Network voted it the Best Blues Rock CD of 2012. The accolades continued in 2013 with the release of Gomes' gusty acoustic album Before The Beginning with Blues 411 honoring the release with the "Jimi Award" for Best Blues/Rock recording of the Year.
Electric Field Holler, Anthony's latest offering, is his most rock influenced album to date. The heavy hitting "Turn It Up" has Gomes rightfully boasting "I've got a blues soul and a rock n roll heart". From the guitar roaring "Back Door Scratching" to the mythic, autobiographical "Blueschild", Gomes delivers a sensory roller coaster of instrumental, vocal and musical range. He sings with an integrity that exudes deep emotion, in the pulsing "Nowhere is Home" right through to the closing, apocalyptic "Listen To The Universe".
Blues Rock Review, Roots Music Report, Confessing The Blues and Blue Monday Monthly have featured Electric Field Holler in their Top Blues Albums of the Year, proving that Blues and Rock n Roll can not only co-exist, but the lines can be blurred between them to create a blazing cathartic experience radiating therapeutic heat for body and soul.
ABOUT 9 WALLIS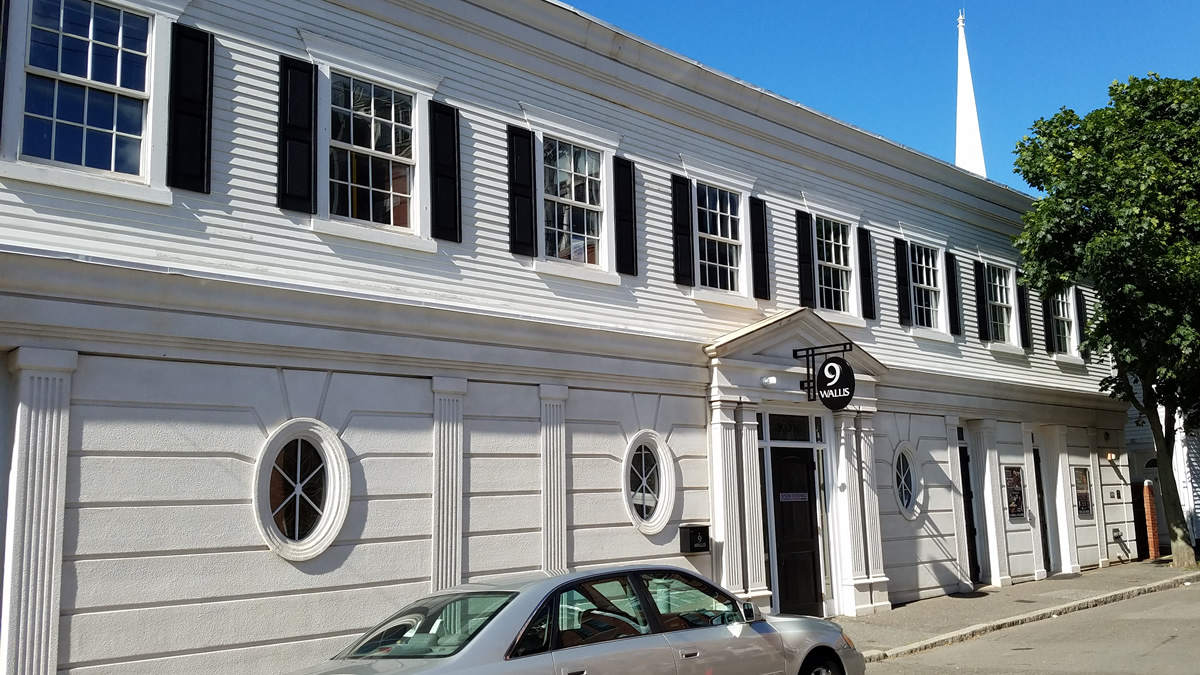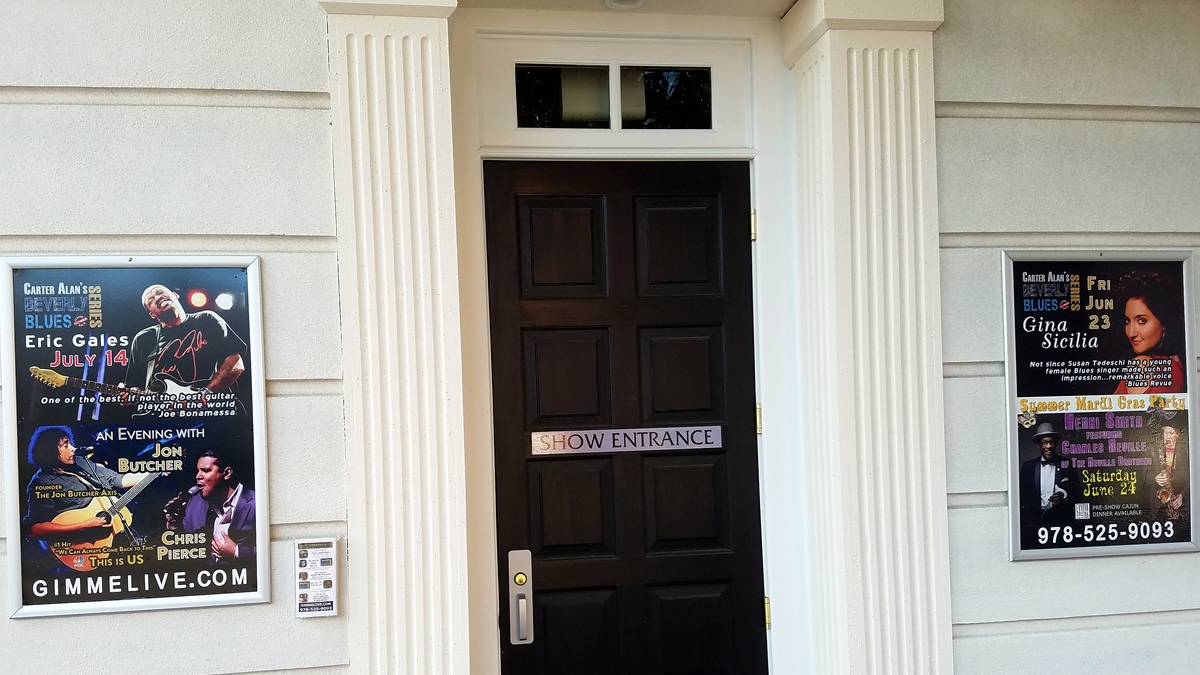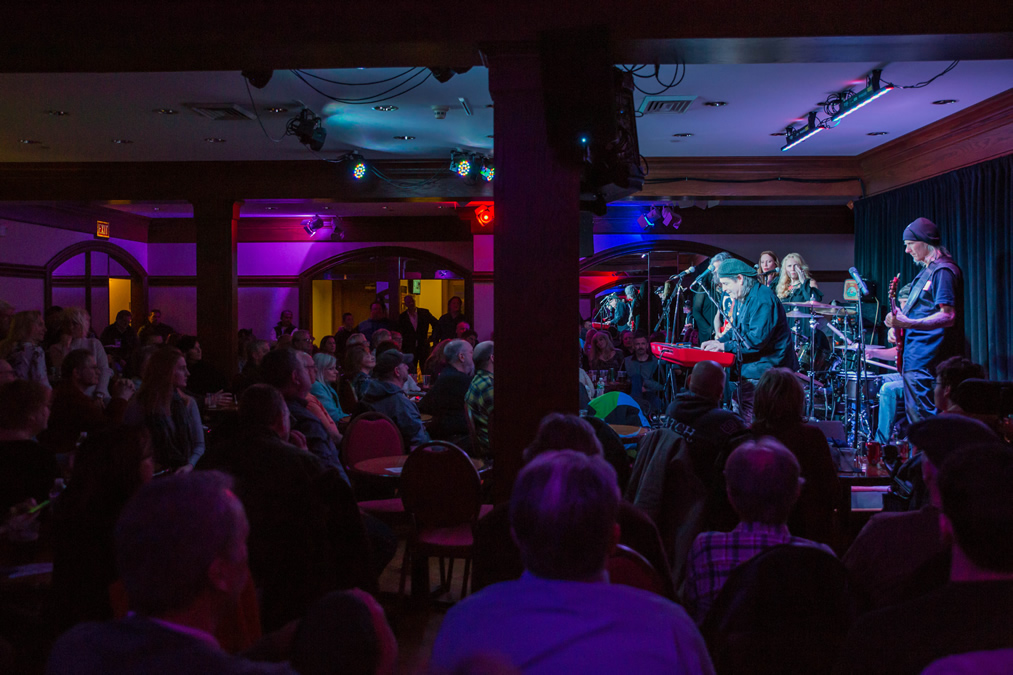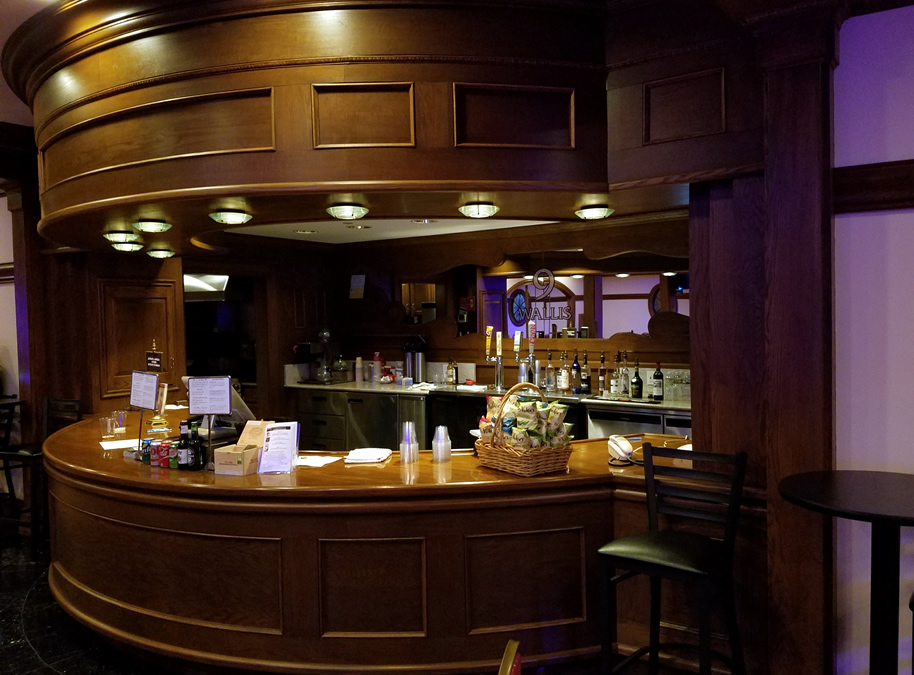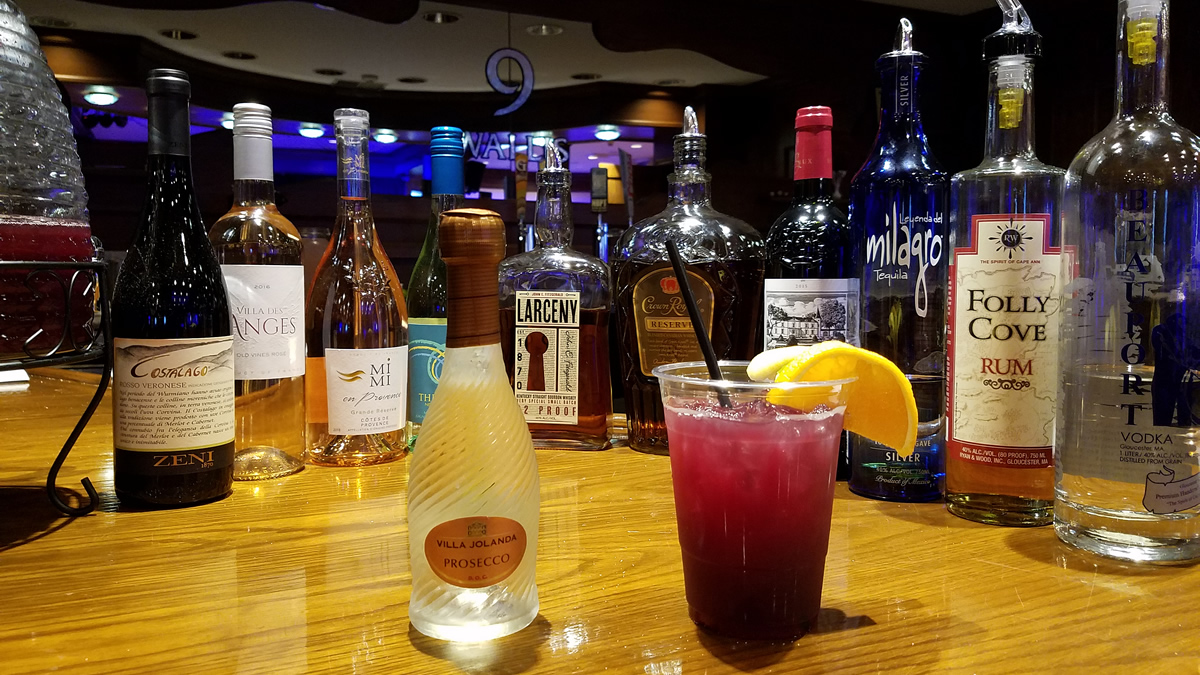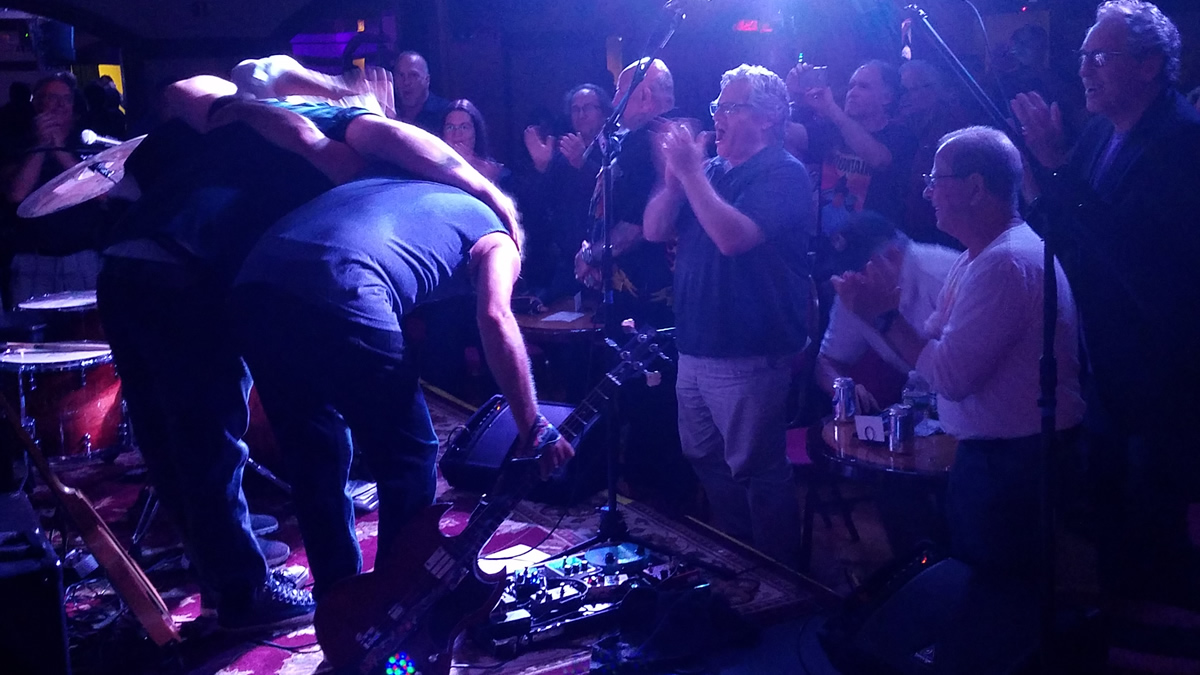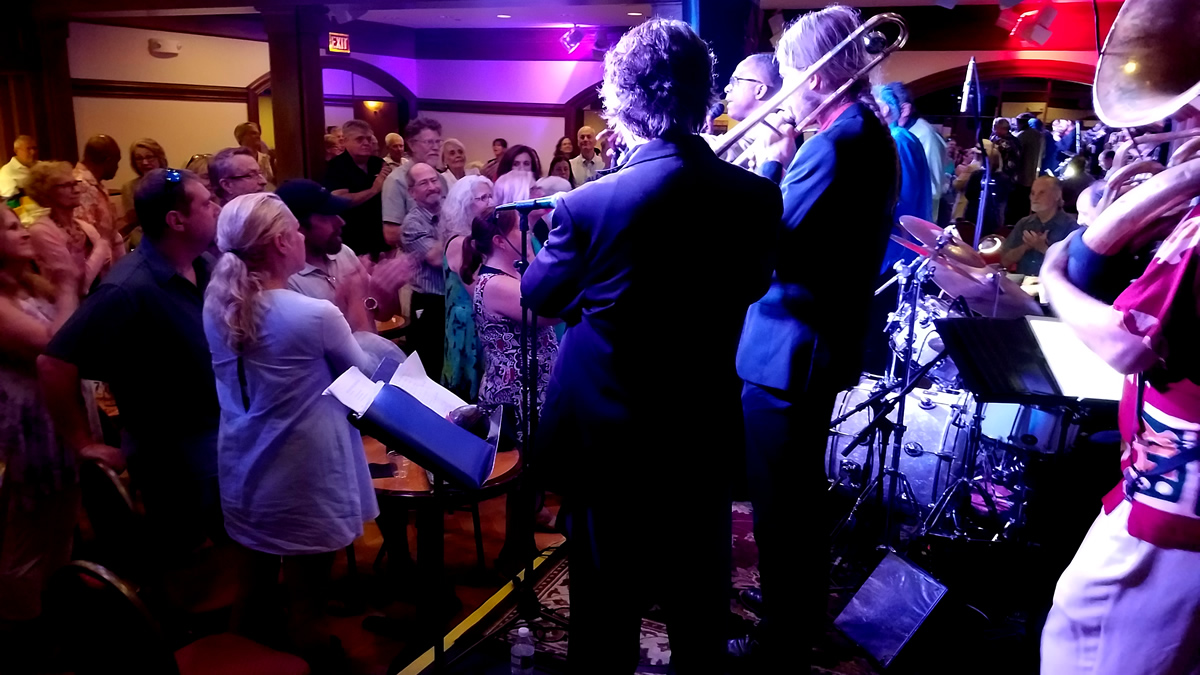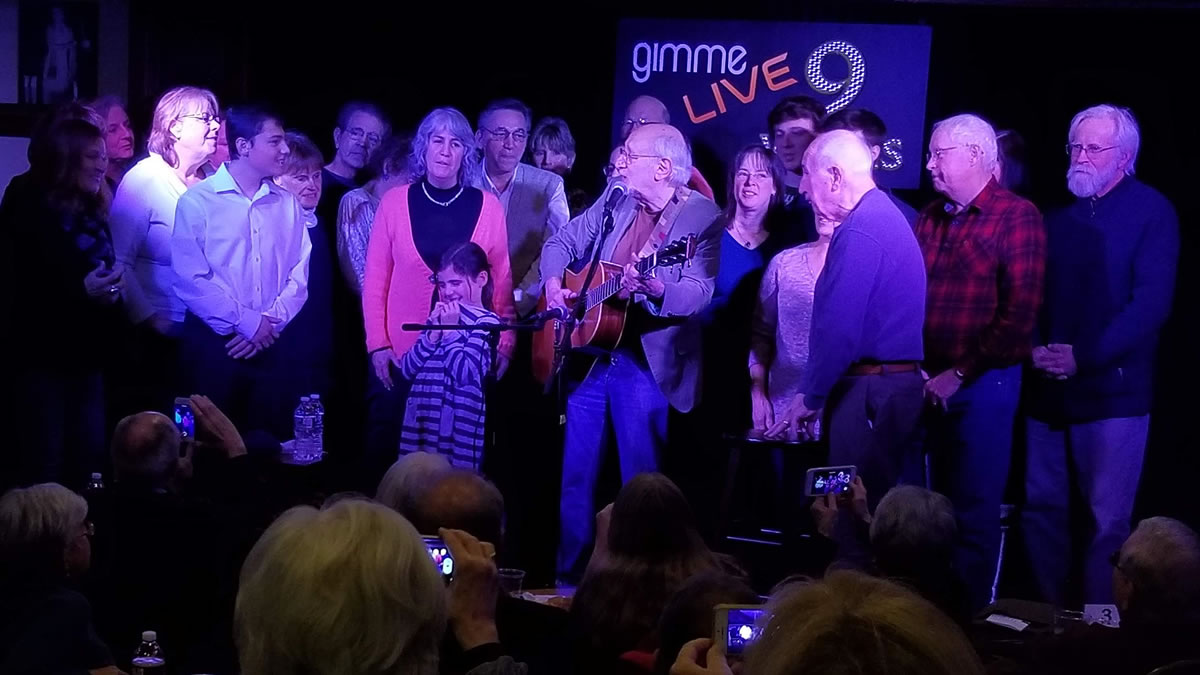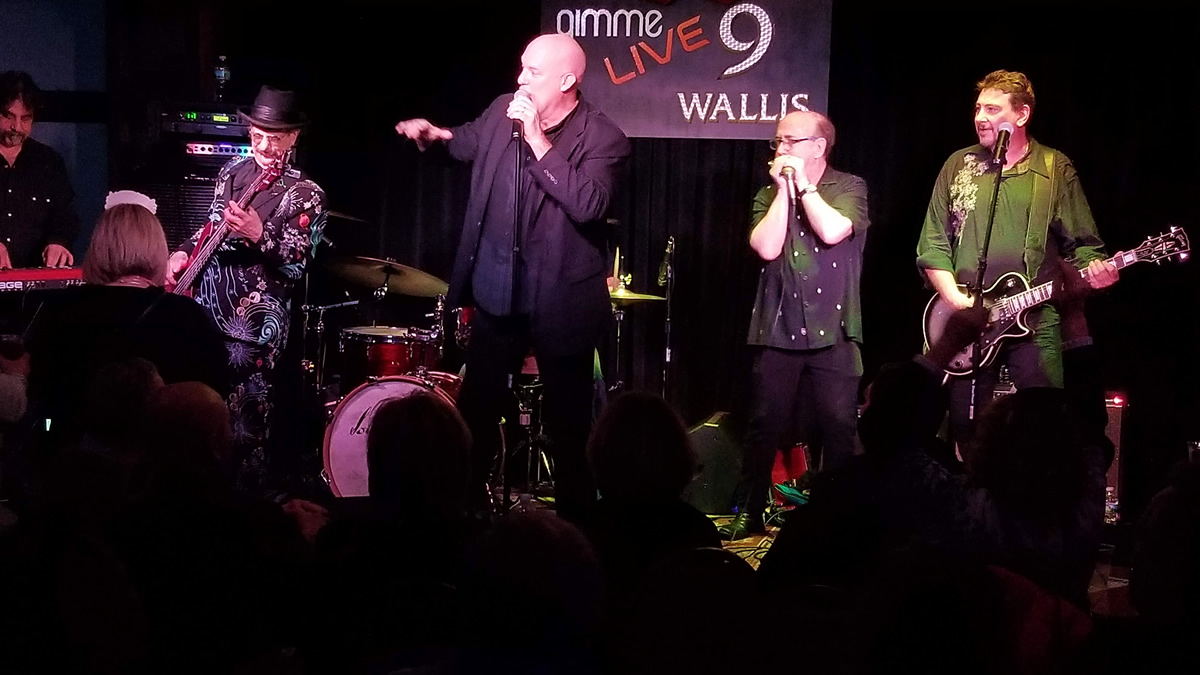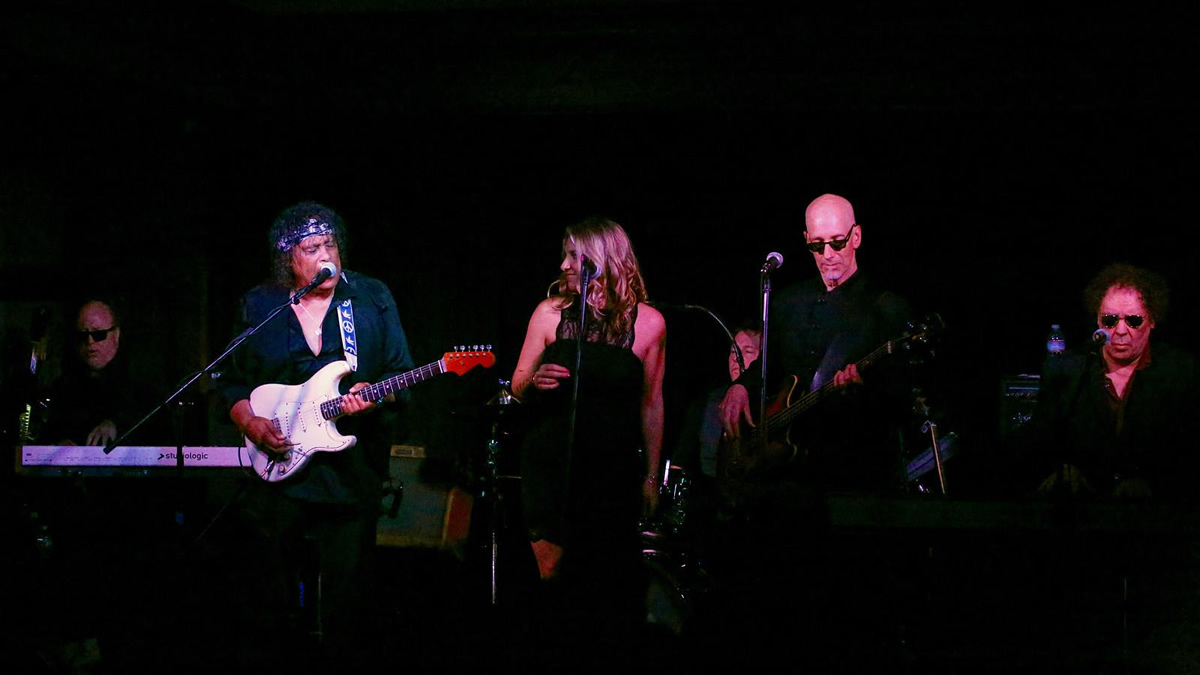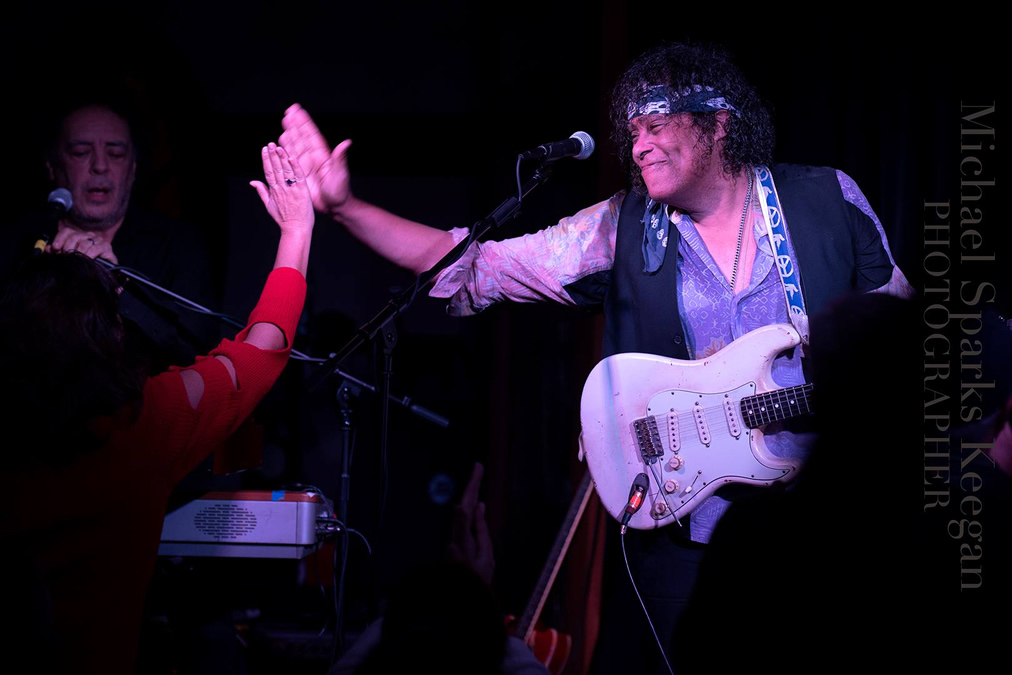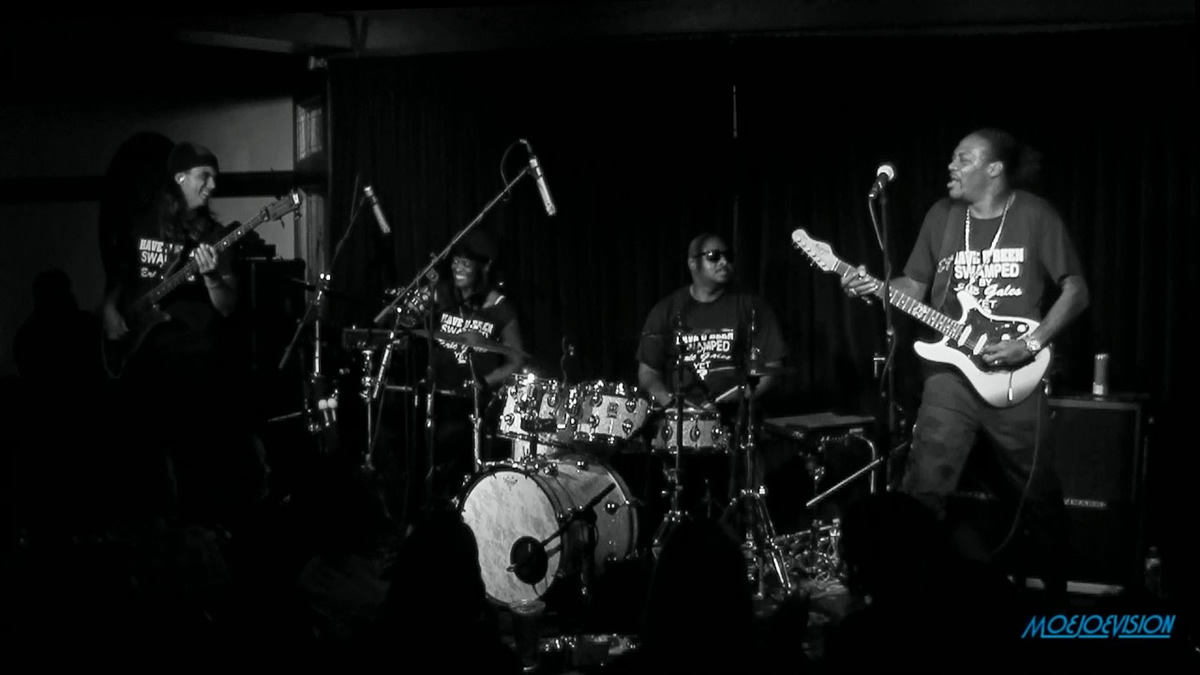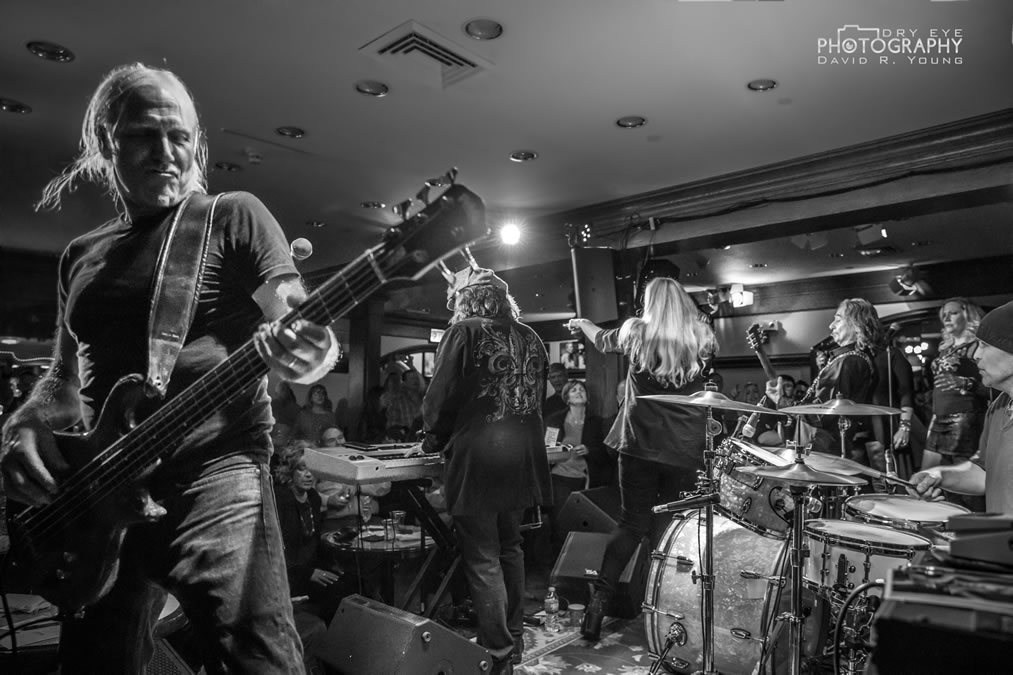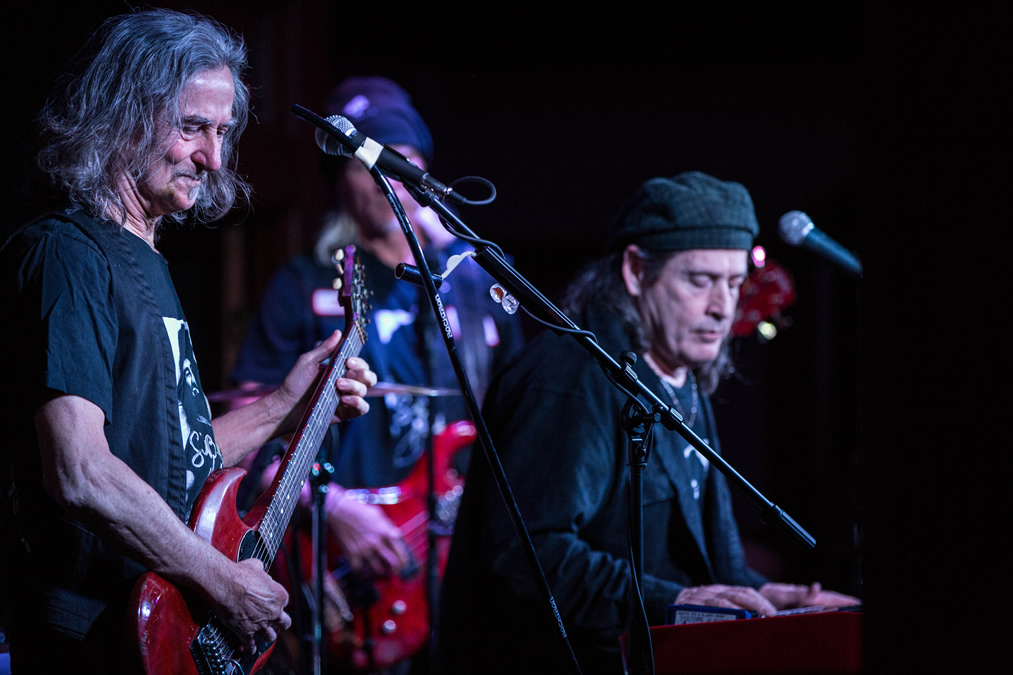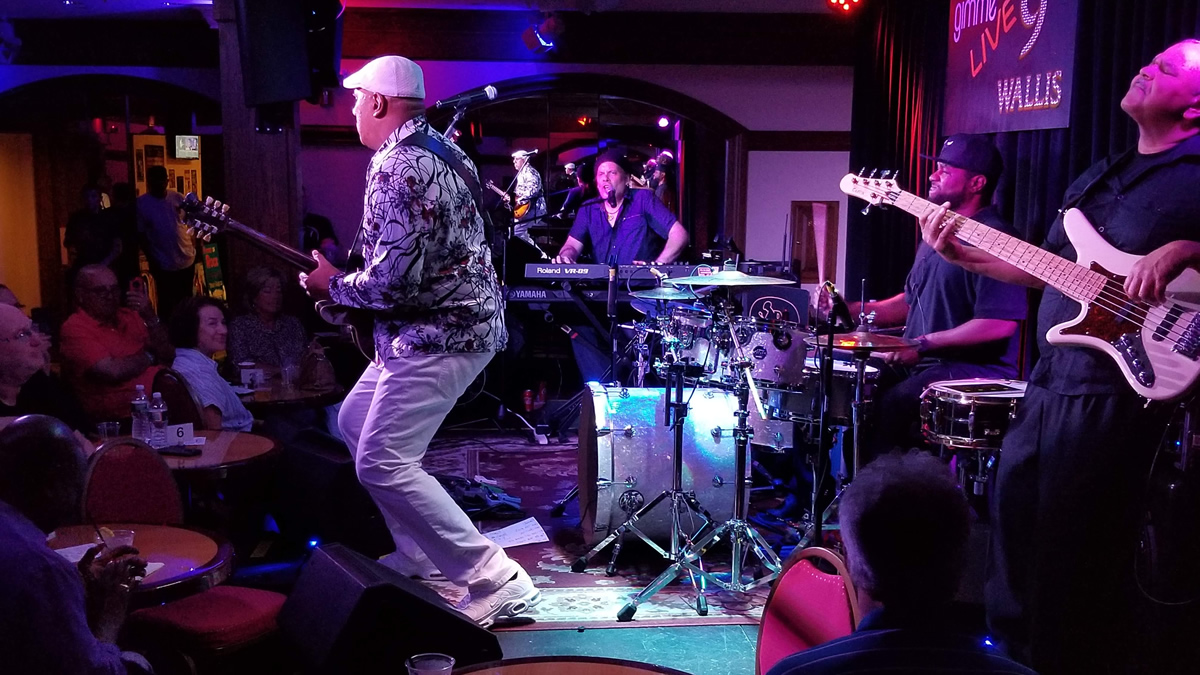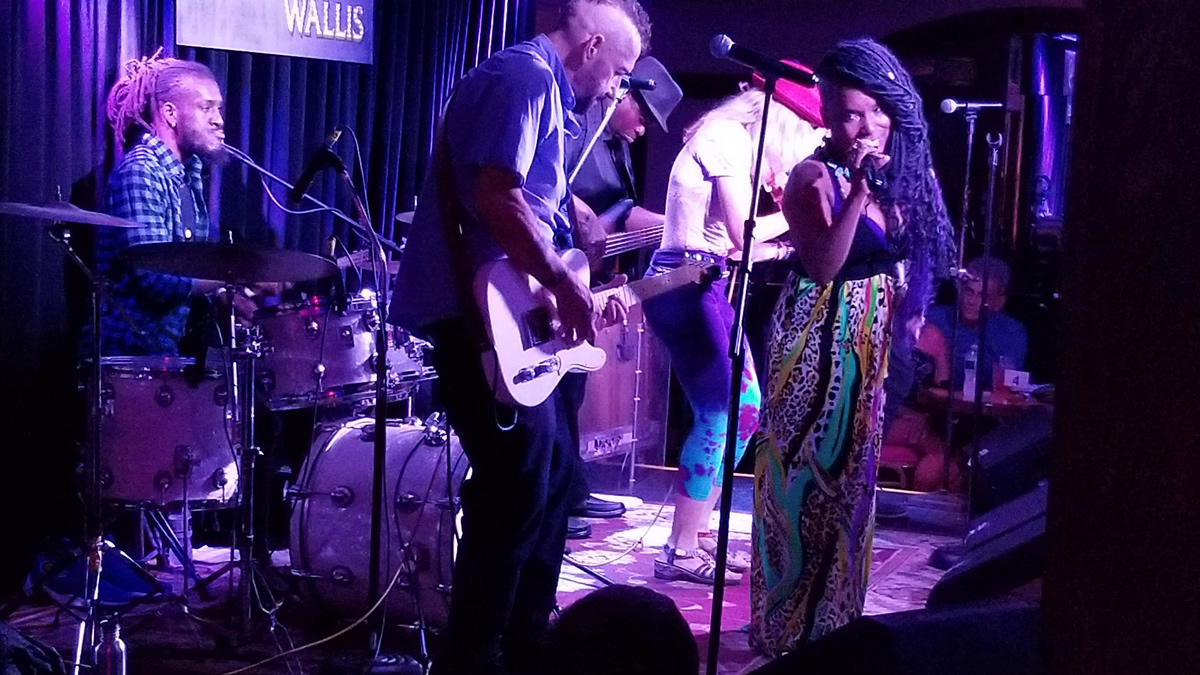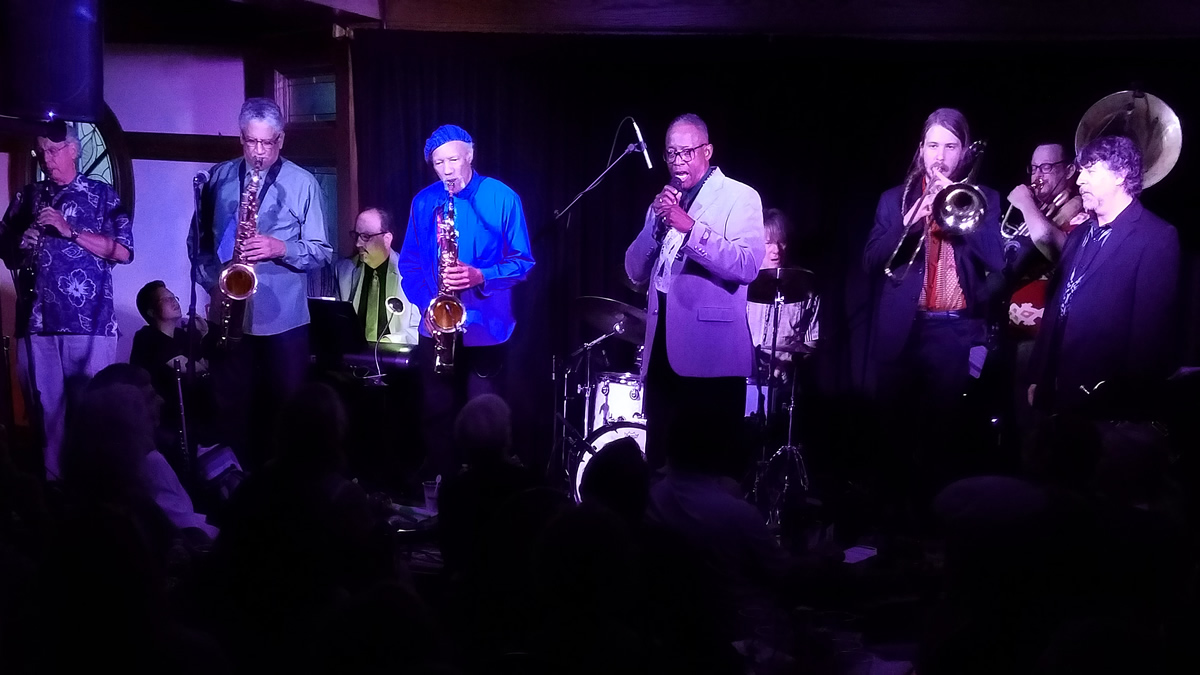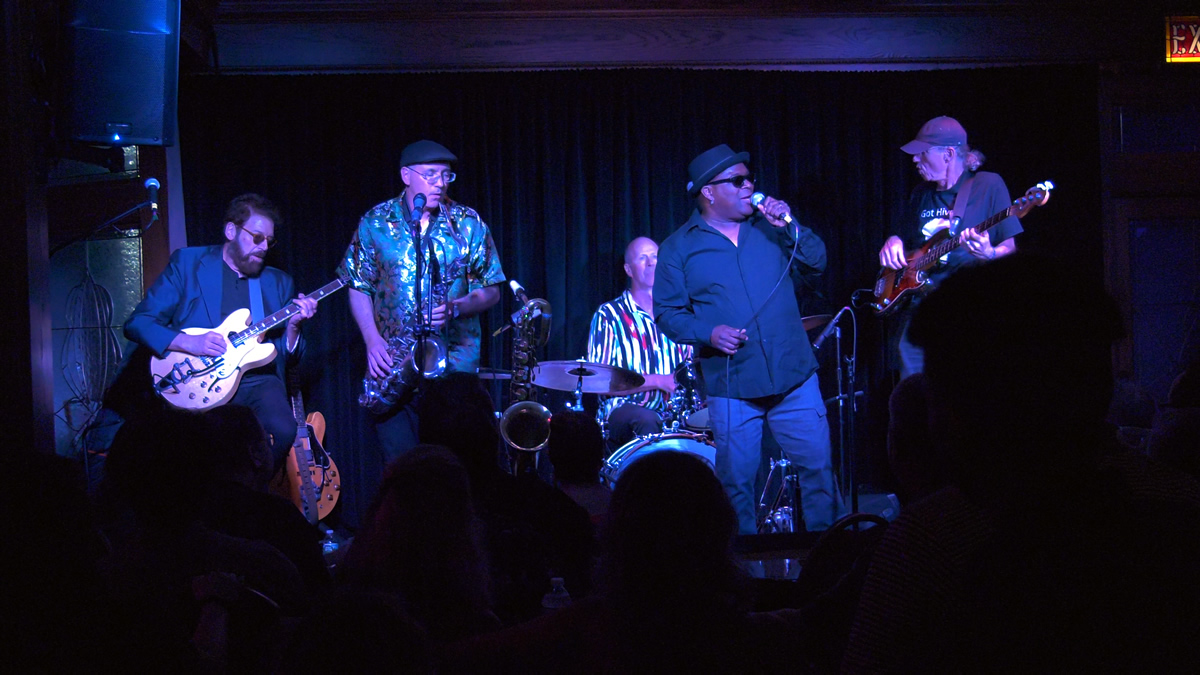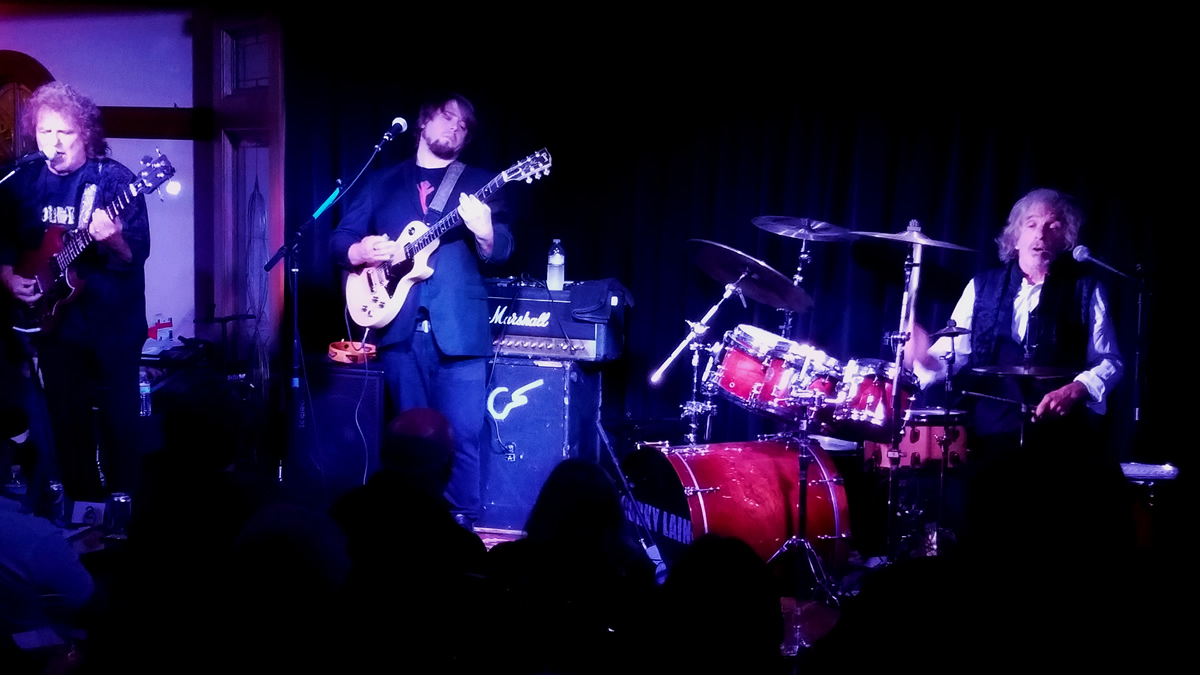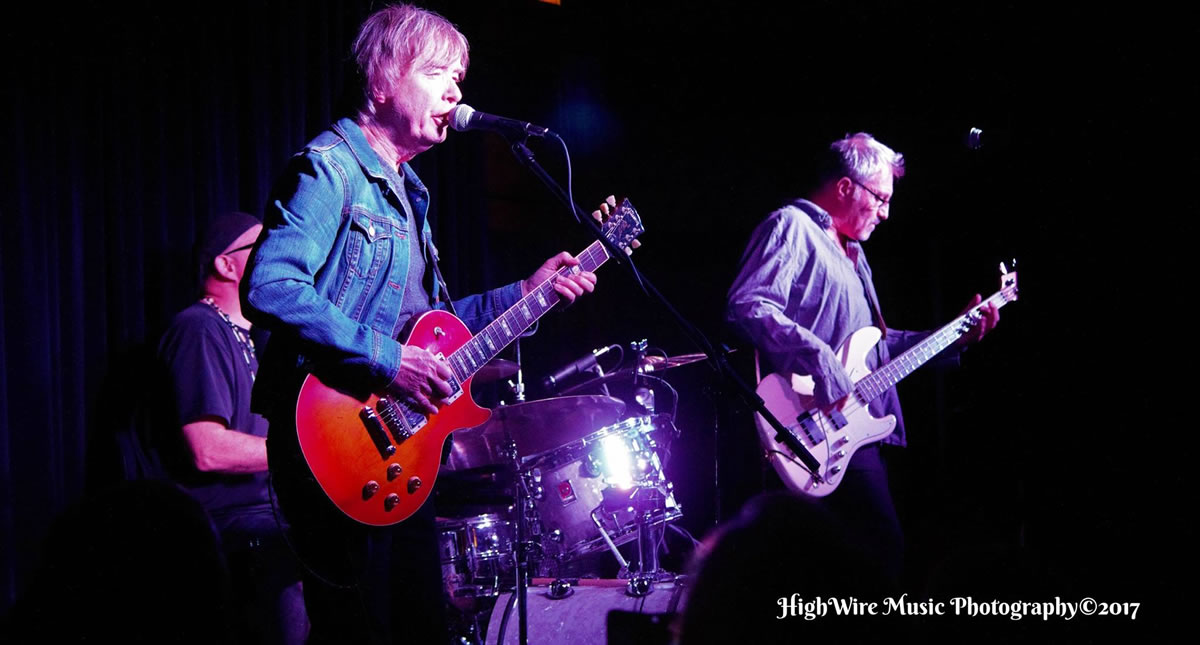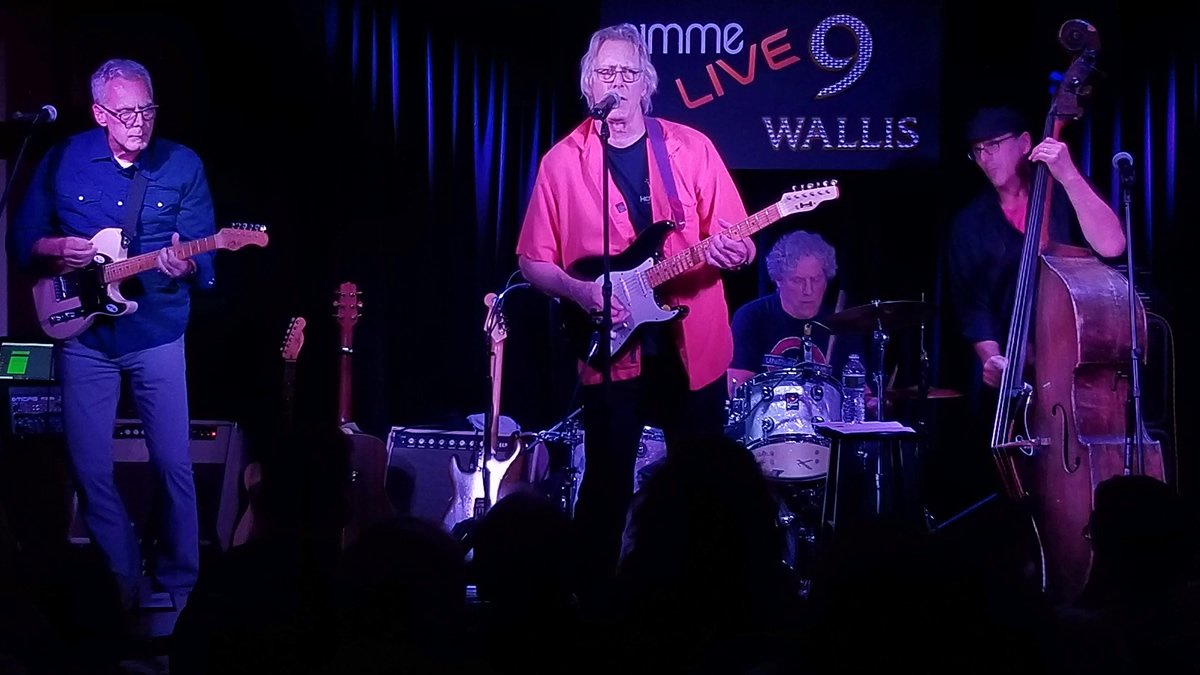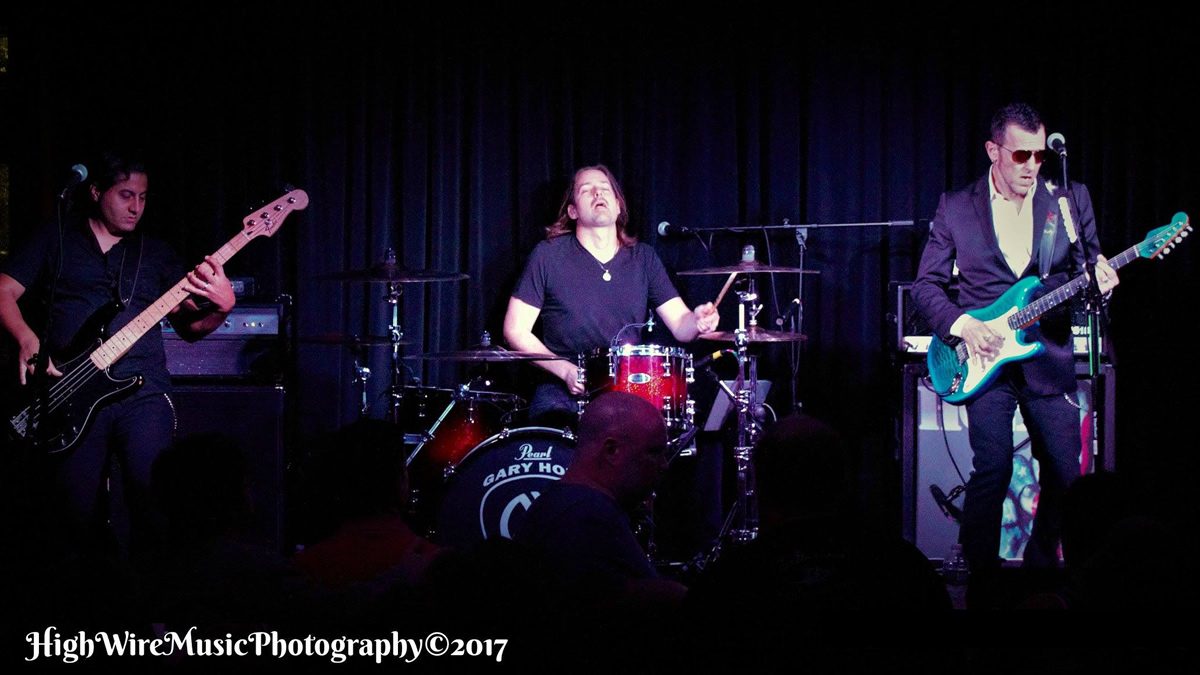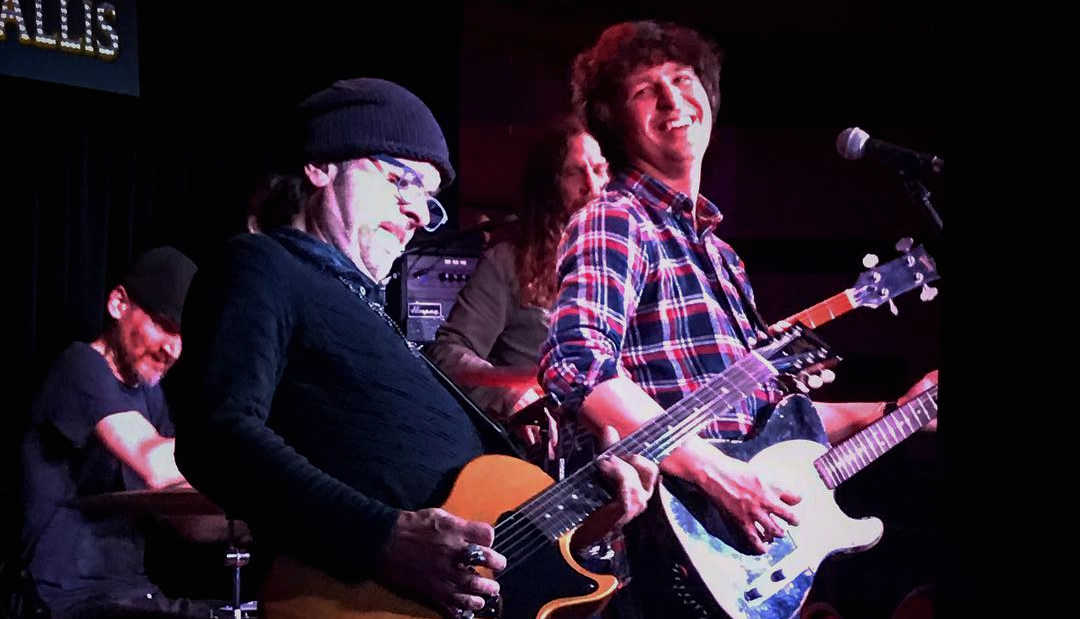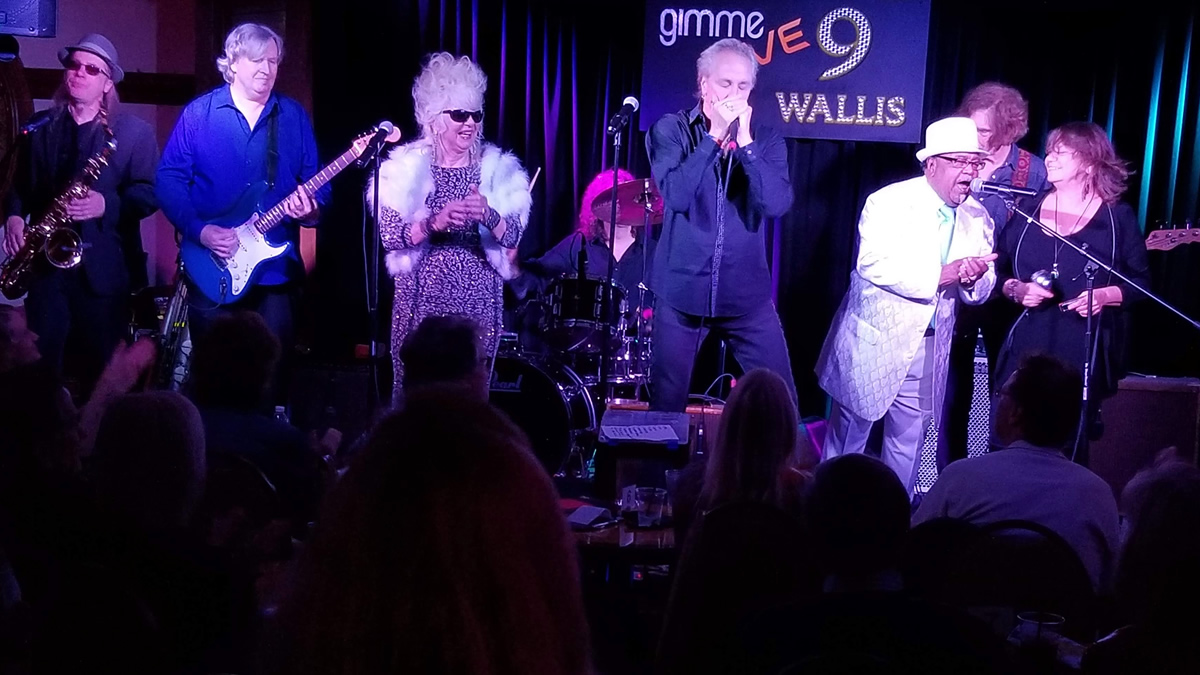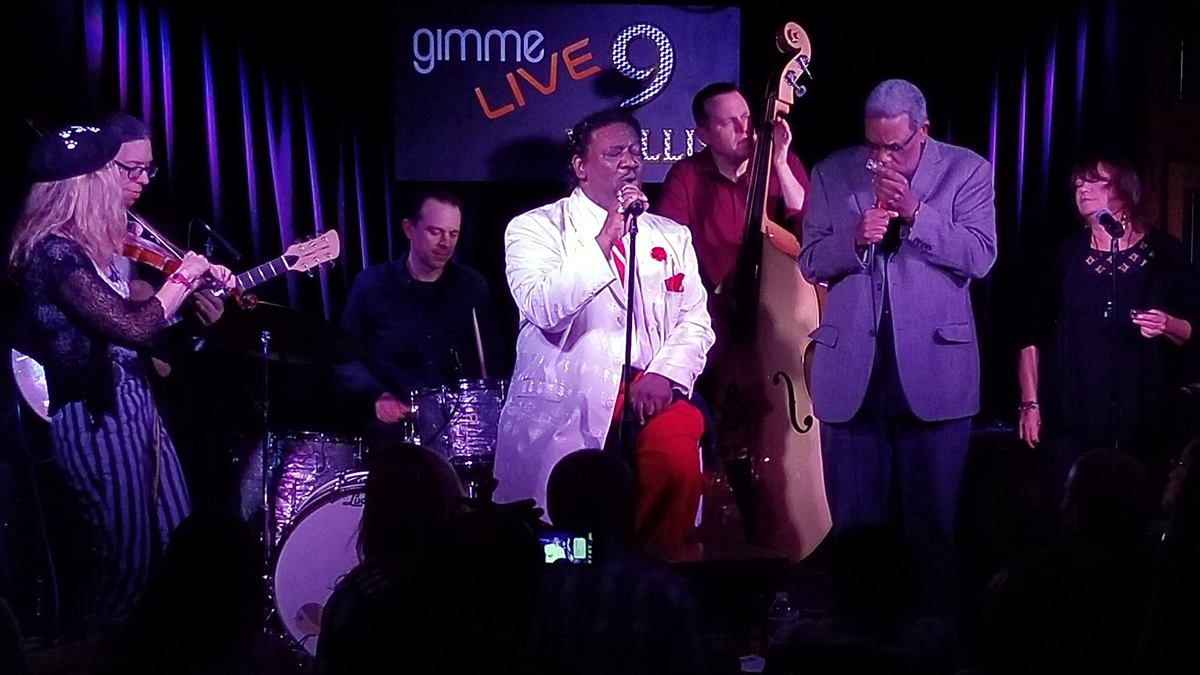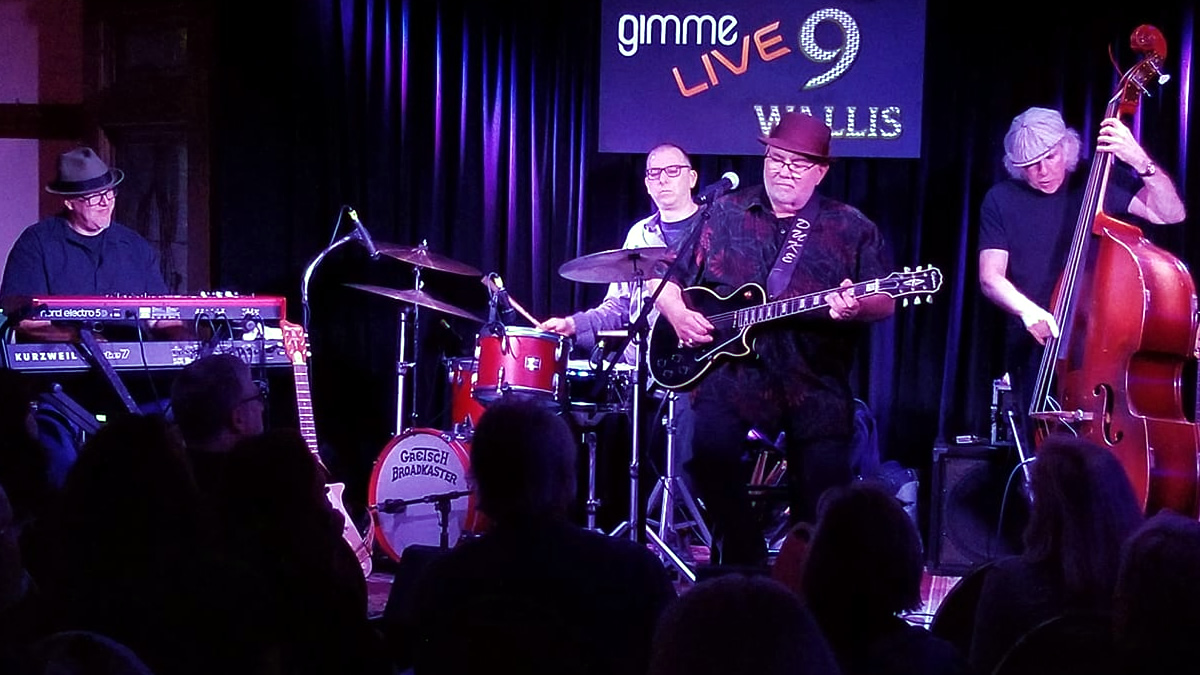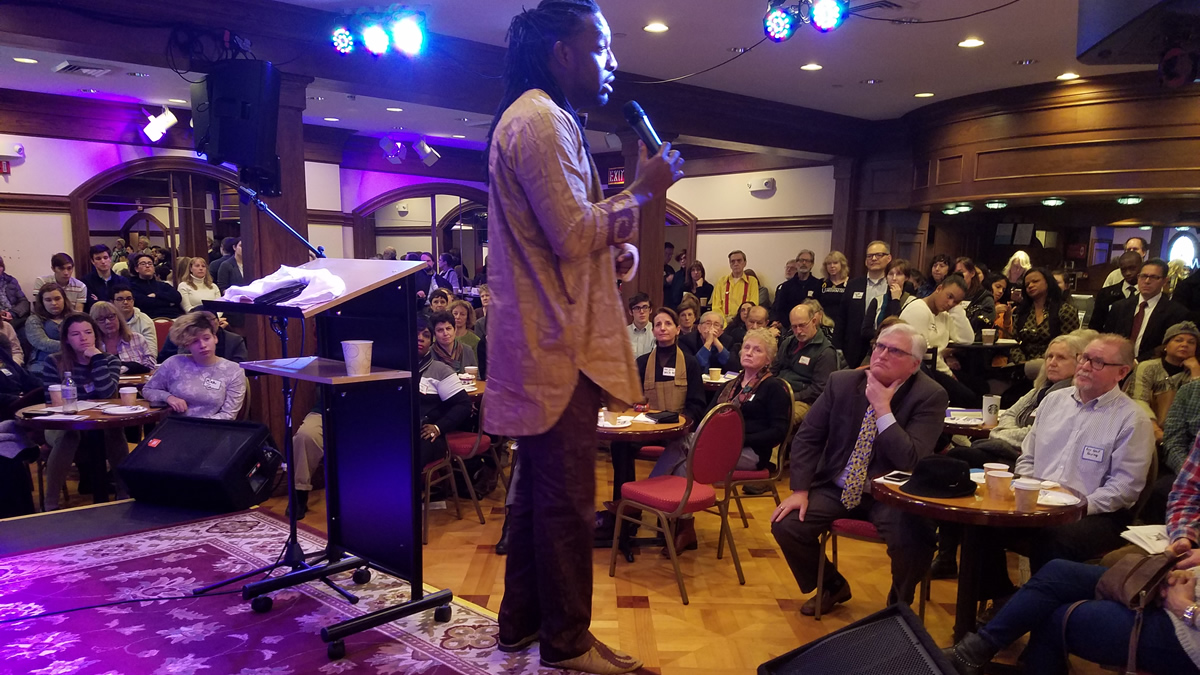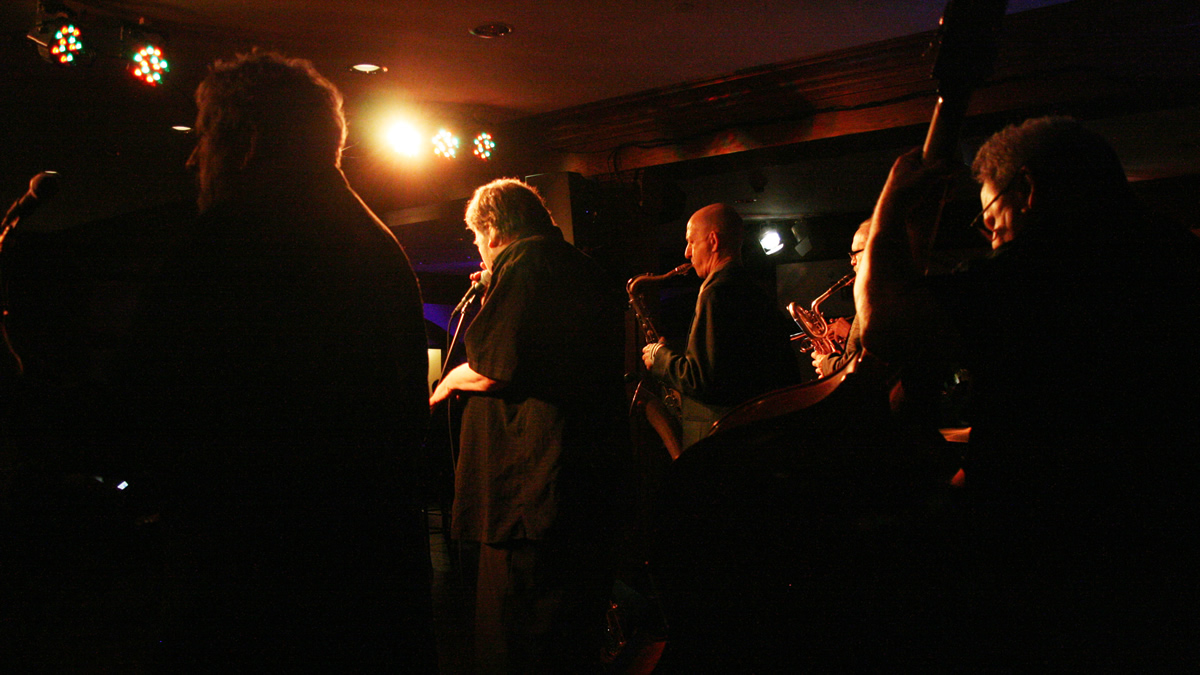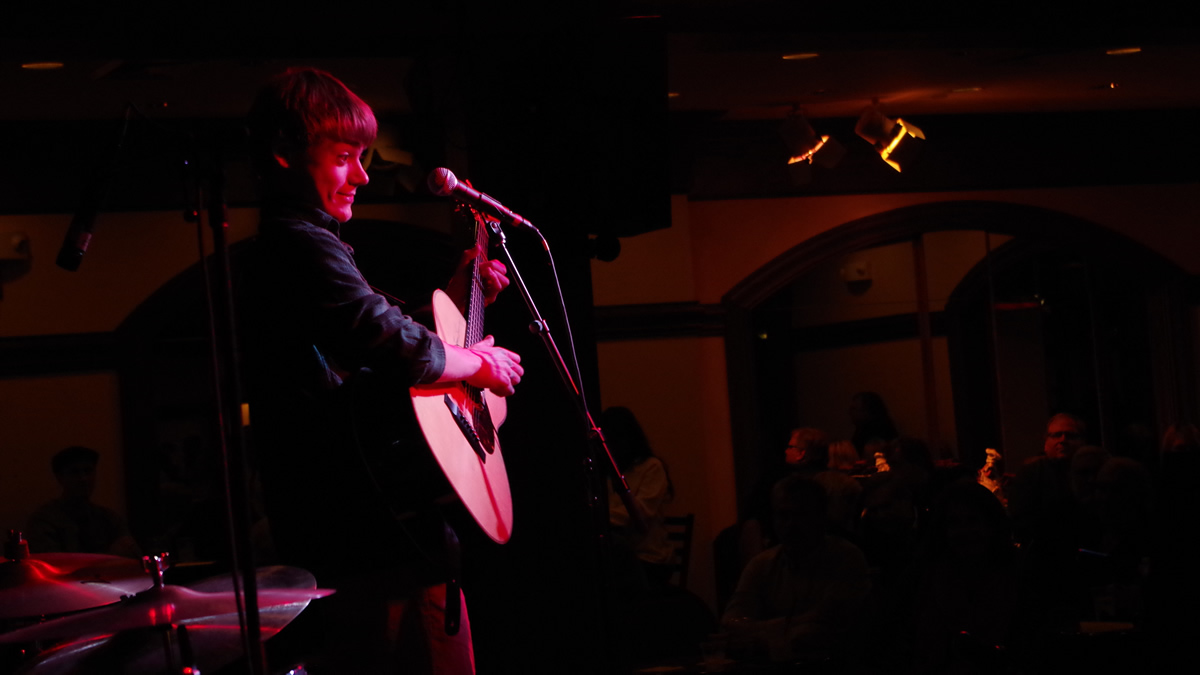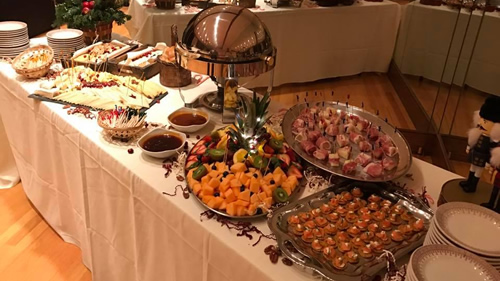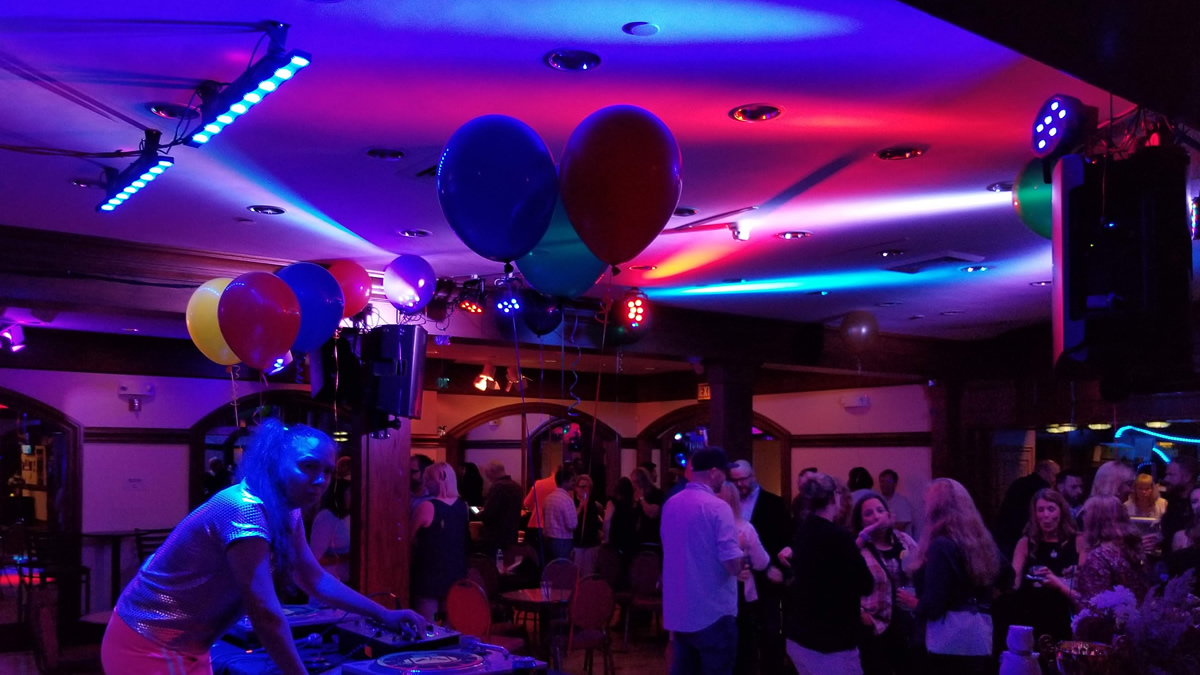 About 17 miles north of Boston, award-winning 9 Wallis is a gorgeous, fully restored, historic location conveniently situated in the heart of Downtown Beverly's Arts District at 9 Wallis Street, right next to the Larcom Theatre -- less than half a mile from the Beverly Depot rail station and 3 miles from Route 128, with plenty of nearby parking (see map).
In April 2017, after 4 years of presenting over a hundred shows at Beverly's Larcom Theatre (featuring Grammy-winners, Rock & Roll Hall of Famers and platinum recording artist), gimmeLIVE's owners Peter and Vickie Van Ness, transformed 9 Wallis into the most intimate, elegant listening room north of Boston with comfortable seating at tables, plus food & beverage service offering fine wines, local craft beers, specialty cocktails (featuring local distilleries and all-natural juices) and top-shelf spirits.
In August 2018, Peter and Vickie were presented with the Boston Blues Society's Keeping the Blues Alive Award for their work at 9 Wallis.
Because of its beautifully restored, tremendously flexible space with the best dance floor on Boston's North Shore, 9 Wallis has become a favorite venue for fundraisers, private parties and corporate events. Local charities have raised thousands of dollars at 9 Wallis (see examples). With world-class entertainment, an event can begin as a cocktail party or fully seated dinner...then transform into a nightclub-style dance party with concert quality sound and stage lighting.
CLICK HERE if you'd like someone to contact you about raising money for your charity. CLICK HERE if you want to book a party or corporate event.
Many new shows will be announced soon. Click here to join gimmeLIVE's FREE Concert Club and email list. You'll get special deals and prime seats before tickets go on sale to the public.
There is plenty of nearby parking at 7 lots from 150 feet away to 3 blocks away. Lots are 25 Cents/Hour (see map). Street parking is more. All parking is FREE after 8pm and on Sundays.
Want us to produce a concert or festival to raise money for your organization? Click here
Want to sponsor one of our shows? Click here