MAC Drive-In Summer Concert Series #SaveOurStages
LIVE IN PERSON
HENRI SMITH New Orleans Revue
DATE
Sunday, September 6, 2020

All tickets for prior dates of this show will be honored on the date above with the same seats.

TIME
6:00PM (Gate Opens 5:15PM)
VENUE

Manchester Athletic Club (

MAP

)

8 Atwater Avenue

Manchester-by-the-Sea

,

MA 01944

Venue Details
TICKETS
$80.00 Per Vehicle (Limit 6 People Per Vehicle)

All Tickets $100.00 @ Gate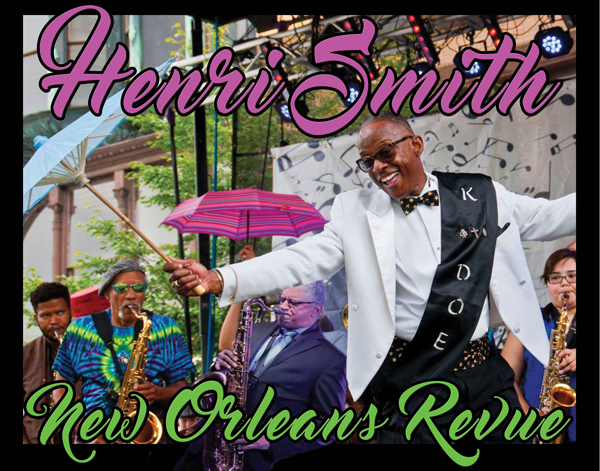 WATCH VIDEOS
Live Drive-In Concert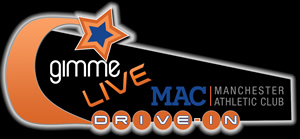 On the 10th anniversary of his spectacular show headlining Celebrate Gloucester, New Orleans Singer and Bandleader Henri Smith (who now lives in Gloucester) brings the spirit and soul of New Orleans to the big stage once again featuring Grammy-winner Amadee Castenell.
"Henri represents us very well everywhere ... he does it with class and pizzazz and we love that!"
"Like Satchmo [Louis Armstrong], Henri embodies the spirit of New Orleans Music in every performance."
Henri and his band sold out 2 shows at the Gloucester Stage Company last year. Don't miss your only chance to catch them on the big stage this year in a safe, spectacular environment!
Your attendance helps support the #SaveOurStages movement.
ABOUT HENRI SMITH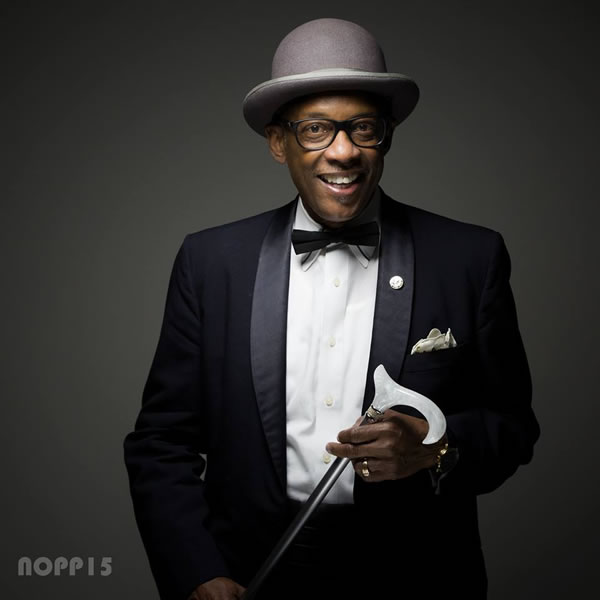 To say that Henri Smith carries the torch for New Orleans is an understatement. Here's what New Orleans Legends say:
"Henri represents us very well everywhere ... he does it with class and pizzazz and we love that!"
"Like Satchmo [Louis Armstrong], Henri embodies the spirit of New Orleans Music in every performance."
"It's a huge responsibility to do what Henri does."
New Orleans Jazz, Blues, Creole and Cajun Music Legend Henri Smith--Singer, Recording Artist, Band Leader, and Movie Actor has been selling out theatres throughout New England with his dynamic, joyful sound.
Born and raised in New Orleans' 13th Ward, Henri Smith grew up a music fan, but resisted performing for much of his life. As a boy, he was surrounded by musicians--The Neville Brothers, Papa French (of Preservation Hall Jazz Band), Dave Bartholomew, Fats Domino and many others. Henri's mother encouraged him to sing, which he did, but only in church. He also studied piano, at his mothers insistence, but in high school that conflicted with his first love, football. Football won.
After serving in the Army, Henri went home to coach and teach music camp. Plus he landed a DJ job at the famed New Orleans Jazz station WWOZ, on which he interviewed old friends and made many new ones, all of which led to his becoming the host of The New Orleans Jazz and Heritage Festival (Jazz Fest).
At the 1999 Jazz Fest, Kermit Ruffins (featured on the HBO hit series Treme) surprised Henri by calling him to the stage and asking him to sing. He got a standing ovation.
In 2001 friends convinced Henri to record a CD with many of them as guests, including Kermit Ruffins, Donald Harrison Jr, Jason Marsalis, Wendell Brunious, Tuba Fats and Cecil Brooks III, who says of Henri, "he's on the way to becoming one of the great American singers."
Too many responsibilities (included teaching, coaching, radio and now TV) prevented Henri from pursuing music.
Hurricane Katrina changed everything. In one terrible blow, all of Henri Smith's responsibilities were washed away. His father safely in Atlanta with his sister, Henri was free to leave town and visit friends north of Boston. "I decided it was finally time for me to follow my dream," says Henri. "I prayed for the Lord to send me musicians from New Orleans."
Henri's prayers were answered. He re-connected with Grammy-Award-winners Charles Neville and Amadee Castenell, along with many others who had left New Orleans.
Henri brings these old friends together with new friends from the north of Boston's burgeoning music scene to fashion a unique sound for his new northern fans.
In 2014, Henri released That's When I Know It's Mardi Gras, a live CD recorded at Beverly's Larcom Theatre, produced by Peter and Vickie Van Ness and featuring Henri on vocals with Grammy Award-winners Charles Neville and Amadee Castenell on saxophone and flute.
ABOUT AMADEE CASTENELL
from HBO's Treme:
Amadee Castenell
on right in light blue suit & bow tie
"When Amadee was in New Orleans we didn't leave home without him. He is our favorite saxophonist."
Amadee Castenell is a premier tenor saxophonist and flautist who has been nurtured by 30+ years of playing in the rich multi-layered music scene of New Orleans and appeared in HBO's hit series Treme.
From 1973-1983 he was musical director of the band Chocolate Milk, writing and performing on their 8 albums for RCA Records. For 30 years he has also been an important member of the award winning, legendary musical genius Allen Toussaint Orchestra.
When not touring, he is a much seasoned and in demand studio musician. Amadee has recorded with such legendary artists as Dr. John (Grammy award winning "Going Back to New Orleans"), Robbie Robertson ("Storyville"), Lee Dorsey ("Night People"), and Neville Brothers ("Fire on the Bayou") to name just a few. From Etta James to Idris Mohammed, Fats Domino, Irma Thomas and Albert King all have loved the tasteful phrasing of his sultry soulful saxophone.
See Amadee Castenell, Irma Thomas, Allen Toussaint, Elvis Costello, Ivan Neville, Kermit Ruffins, Dave Bartholomew and more in this music video from HBO's hit series Treme. Henri Smith will perform some of the songs from this video.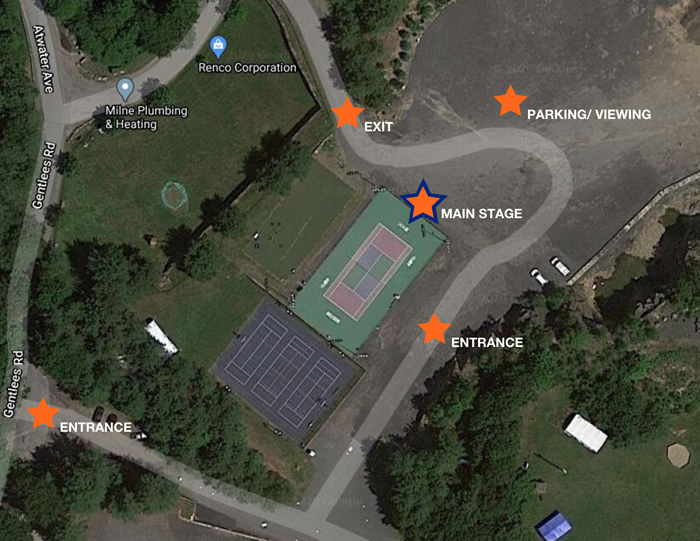 GIMMELIVE's MAC Drive-In Summer Concert Series is presented in partnership with the Mancheester Athletic Club in their back parking lot surrounded by trees and rock cliffs.
The MAC is 1 minute off Rte 128 at Exit 15 - a pleasant 40 minute drive up the coast from Boston. See Map.
The MAC has been a community within a community for over 45 years. As one of the first multi-sport health clubs on the North Shore, MAC has continued to grow and evolve over the years allowing our members to recreate, improve & maintain their personal best in health and wellness. Their goal is to provide members with personalized programs specifically designed to meet their needs and see results. Whether you're looking to decrease body weight, increase strength, work on post injury/rehabilitation strength training, or even just change your eating habits and decrease stress -- the good people at the MAC can help you get there.