9 WALLIS PRE-SHOW DINNER $19.95
We've partnered with world famous Gloria Foods to bring you a scrumptious Pre-Show 5 course Dinner including salad, meat dish, vegetarian dish, chef's special, rolls, butter and dessert.
PLEASE NOTE: Your show ticket must be for a seat at a TABLE in order to get the pre-show Dinner. Dinner cannot be served to people seated in rows A through G.
This Pre-Show DINNER is an extra $19.95 per ticket.
Critically Acclaimed Shows ... Up Close & Personal
ANTHONY GERACI AND THE HIPNOTICS
DATE
Saturday, March 10, 2018

We cannot offer refunds under any circumstances.

TIME
8:00PM (Doors Open 7:00PM)
VENUE

9 Wallis Street

Venue Details
TICKETS
RESERVED SEATS

(ALL AGES)

$15.00, $20.00

(All Seats $25 @ door)
Critically acclaimed Pianist, Hammond organist and composer Anthony Geraci recently formed a new super-group of top Boston area musicians: Anthony Geraci-piano, Dennis Brennan-vocals/harmonica, Willie J. Laws-guitar, Michael Mudcat Ward-bass, Ositidama Brathwaite-drums.
Join them at the most intimate, elegant listening room on Boston's North Shore and experience for yourself what all the buzz is about!
ANTHONY GERACI
Anthony Geraci is both a founding member of Sugar Ray and the Bluetones, and Ronnie Earl and the Broadasters. He has been nominated the last two years for the prestigious Pinetop Perkins Piano Award by the Blues Foundation in Memphis, TN. He has also been on over forty recordings bringing his distinctive piano/Hammond Organ work to Artists such as Kenny Neal, Ronnie Earl, Big Walter Horton, Debbie Davies, Big Jack Johnson, Sugaray Rayford-to name just a few. He was also pianist on the Grammy Nominated Super Harps I (Telarc) that features James Cotton, Charlie Musselwhite, Sugar Ray Norcia and Billy Branch. His most recent recording Fifty Shades Of Blues (Delta Groove) earned nominations from the Blues foundation for Album of the Year, Traditional Album of the Year, and Song of the Year for the title track. Anthony has a B.A. Degree from the Berklee College of Music in Boston, MA, and Master of Arts from Skidmore College in Saratoga Springs, NY.
DENNIS BRENNAN
Boston's own Dennis Brennan has a musical legacy that needs no introduction. Think of the J. Geils Band, Morphine, and Willie Alexander for starters. At the heart of the scene, though, is an artist like Dennis Brennan. He's a cagey veteran who hasn't won similar fame but can electrify audiences with his ability to cross brilliantly from rock to soul, blues, country, and jazz, while breathing fresh life into each. On several nights a week, Brennan bops around New England clubs with a passion that is all too rare in today's homogenized music climate.Longtime friend Peter Wolf of the J. Geils Band, offers this praise of his comrade: "The biggest challenge for any artist is to sustain and keep growing. Many musicians who stick with it can fall into a trap of becoming parodies of themselves. Dennis has always kept maturing, which is one of the hardest challenges, and that's why I always enjoy checking him out."
WILLIE J. LAWS
Willie J. Laws has over 25+ years of performing experience and has traveled the world making music. The influences heard in his music are many and eclectic. As a young man Willie toured the US with the late and great Phillip Walker where he began developing his deep roots in Texas music tradition and uniquely American roots music. Raised in the Gulf Coast of Texas, Willie J. developed his "funky blues" guitar and vocal sound, influenced by Texas Blues and R&B, Tex-Mex Tejano/Conjunto, Louisiana Zydeco, and Country. Willie's rich voice and exciting guitar playing will make you a believer that he is truly "The Last Prophet of the Funky Texas Blues."
MICHAEL MUDCAT WARD
Michael "Mudcat" Ward has been a key player in the New England blues scene for nearly forty years. His signature traditionally-grounded approach and tone, both on the acoustic upright bass and on Fender bass, have gracefully supported many a roots artist over the years, whether in the recording studio, in clubs, theaters, outdoor venues, or on television broadcasts or film. Ward was an integral component of the debut LP of Ronnie Earl & the Broadcasters (entitled Smokin'-along with Geraci) and of Earl's subsequent six recordings. Among Ward's many recordings, his bass lines can be heard backing such blues musical giants as Big Walter Horton (on Little Boy Blue and Live At the Bocce Club-with Geraci); Jimmy Rogers (with Ronnie Earl & the Broadcasters Live in Germany); Kim Wilson and guitarists Jimmy Vaughan, Wayne Bennett and Ronnie Earl on pianist/vocalist Ron Levy's initial Wild Kingdom; Robert "Junior" Lockwood on Earl's Surrounded By Love CD; the 2001 Grammy-nominated CD Superharps I featuring James Cotton, Charlie Musselwhite, Billy Branch and Sugar Ray Norcia; the 2002 follow-up Superharps II, with blues harmonica greats Lazy Lester, Snooky Pryor, Carey Bell and Raful Neal-with Geraci; and the late pianist Pinetop Perkins (On Top and Back On Top.)
OSI BRATHWAITE
Ositadima Brathwaite began playing Drums at 4 years old. Born and raised in Boston, MA. Growing up: his Musical influences were - Buddy Rich, Tony Williams, Billy Cobham, Dennis Chambers, Steve Gadd, Dave Weckl and the Legendary Nile Rodgers. He attended Jeremiah E. Burke High School and Berklee College Of Music. He has participated in many Community events such as the Boston Caribbean Carnival, First Night, Steppin' Out, just to name a few. He's worked with numerous artist's such as: Solomon Burke, Wynton Marsalis, Toni Lyn Washington, Calypsonians Crazy, Baron, Iwer George, Denise Belfon, Jah Spirit and Blues artist Anthony Geraci,Willie J. Laws. He recently Toured in Russia for the US Consulate and he also Toured in: Trinidad for the International Steel Band Competition and Los Angeles for the Dub Magazine Auto Show. He continues to share his gift of Music through Performing, Educating, Touring, and Mentoring young Musicians.
ABOUT 9 WALLIS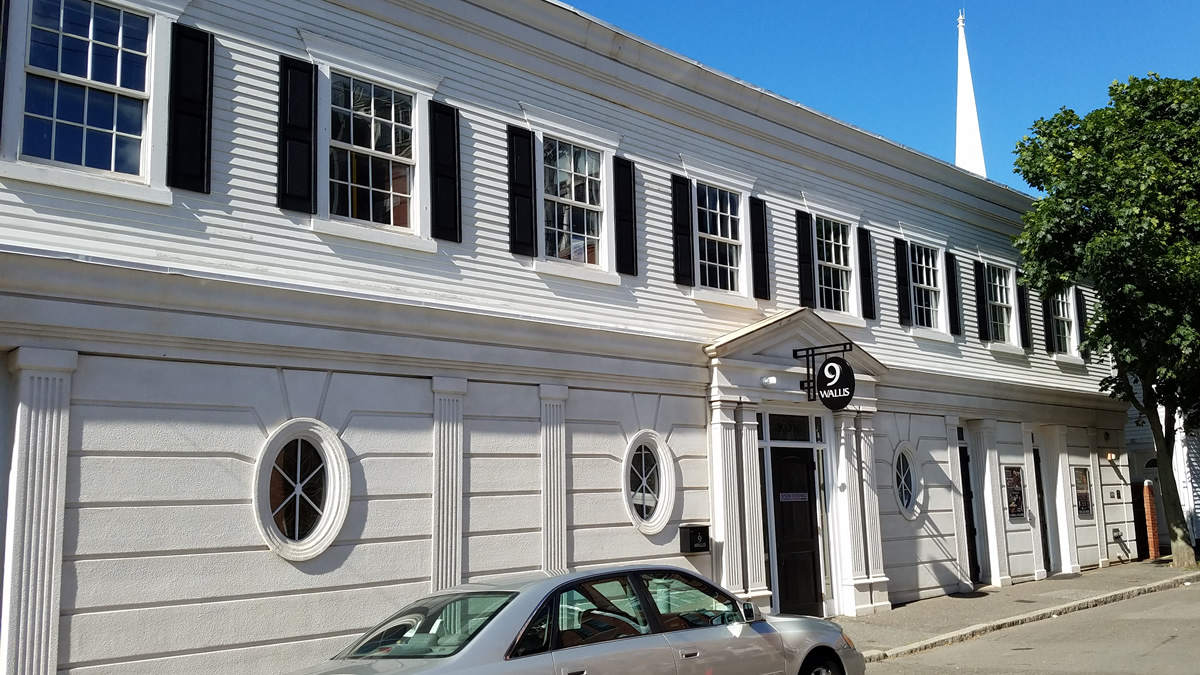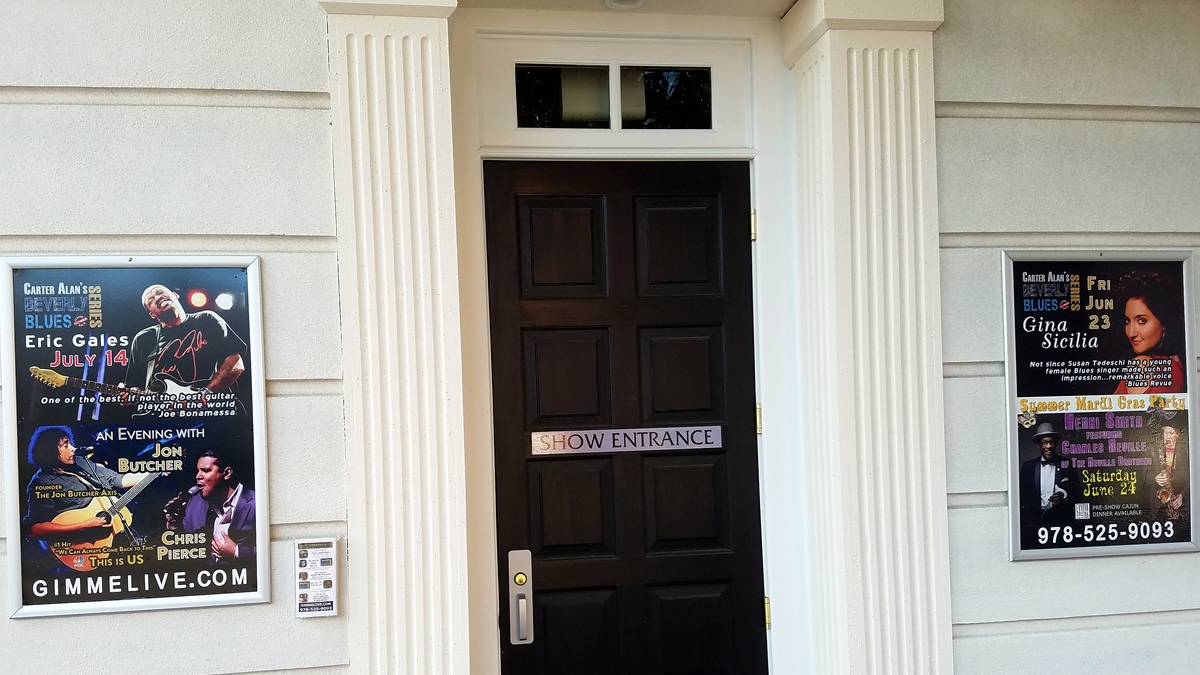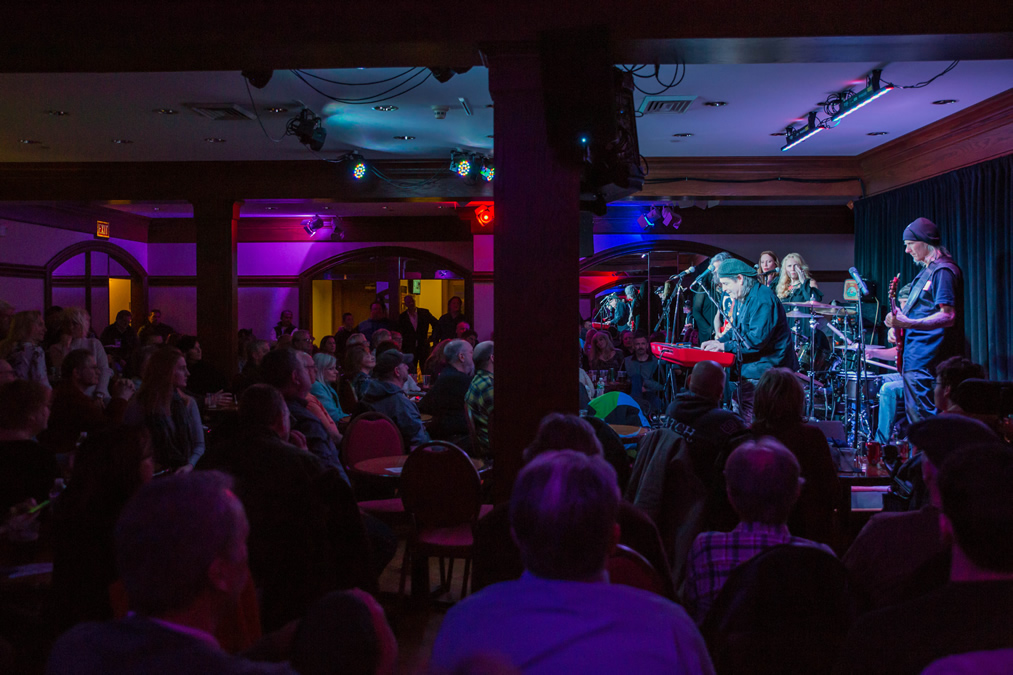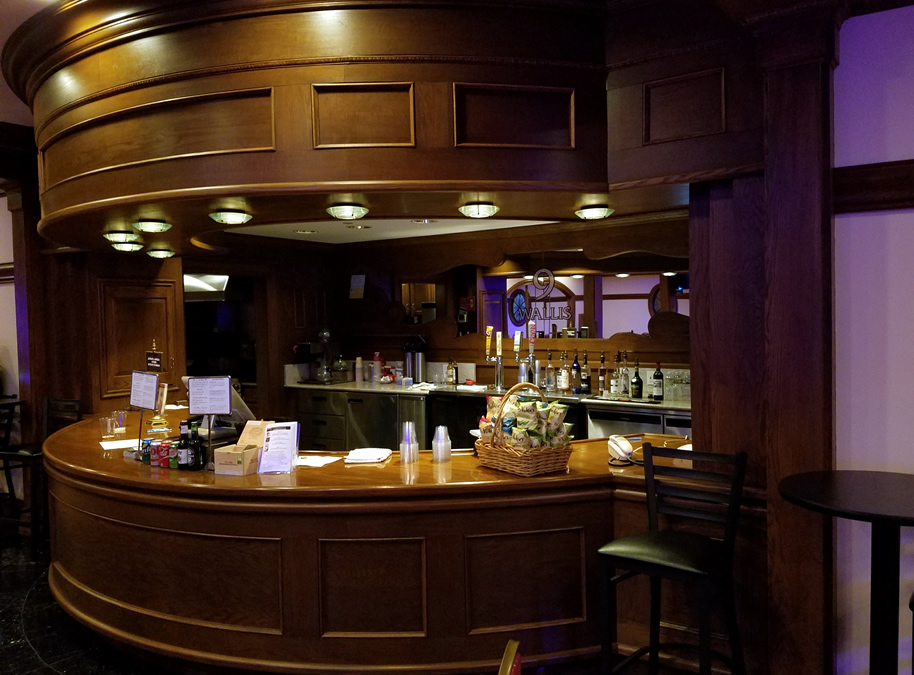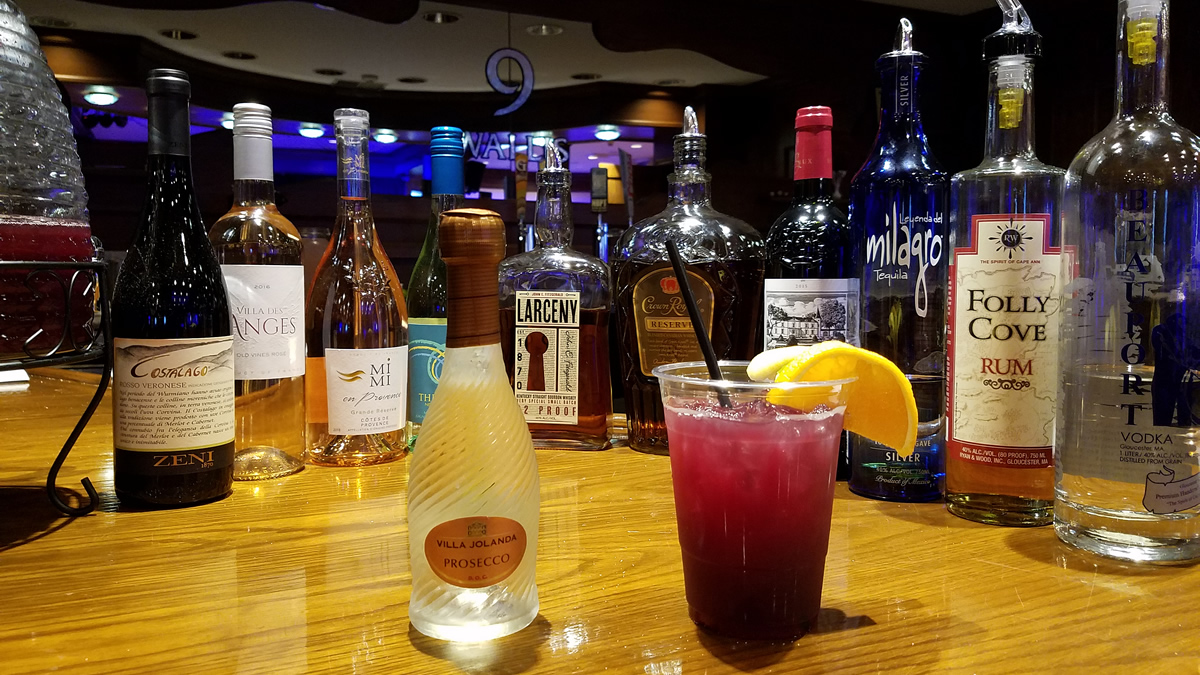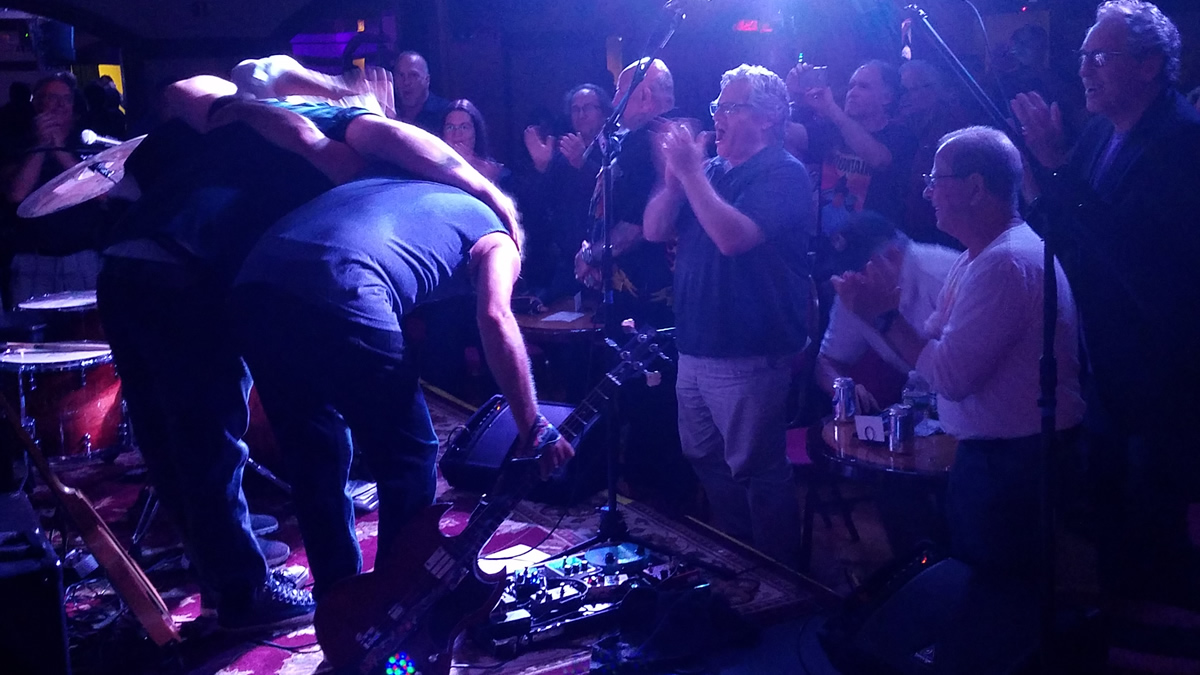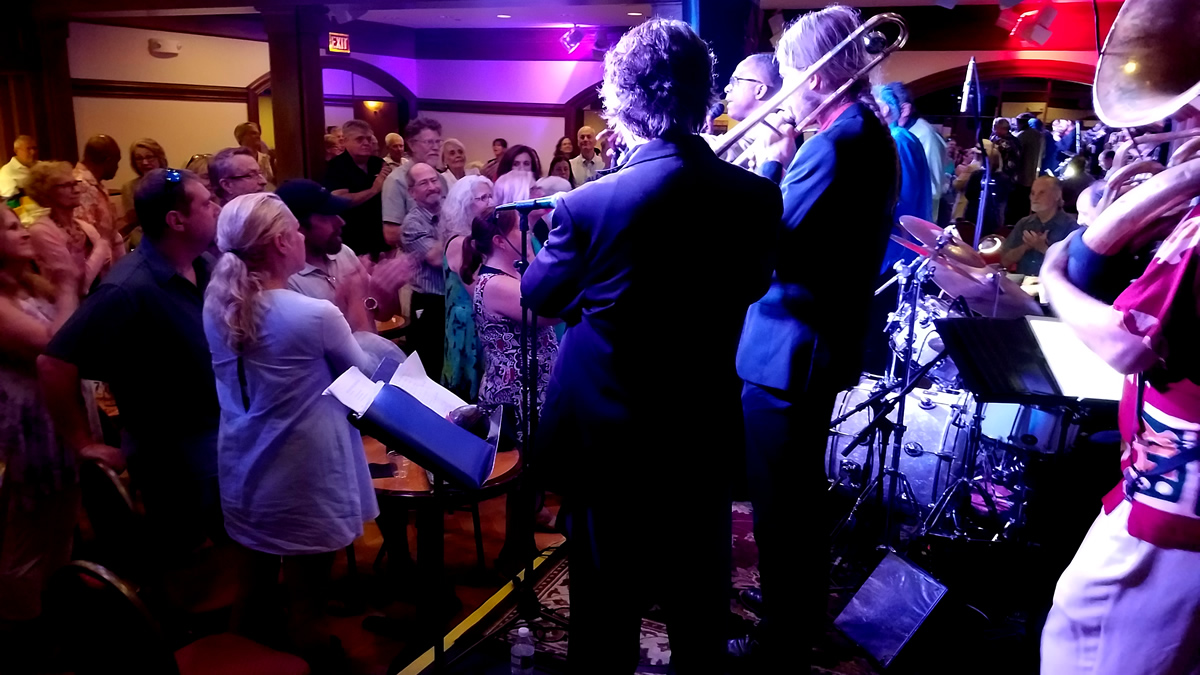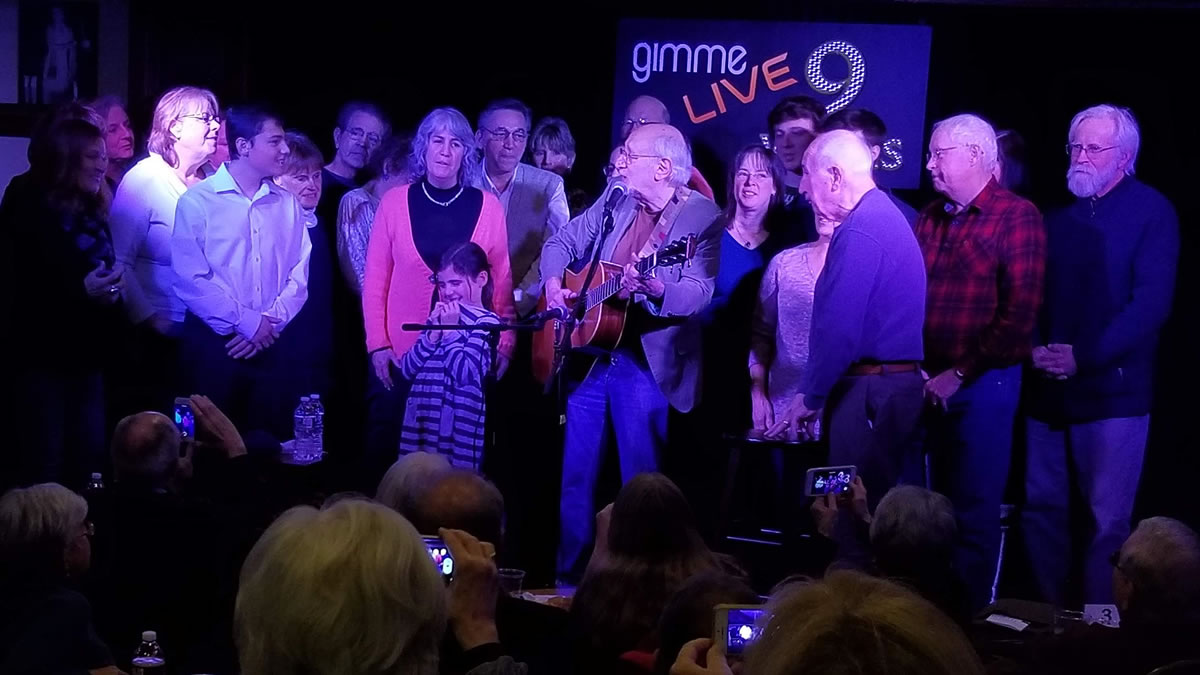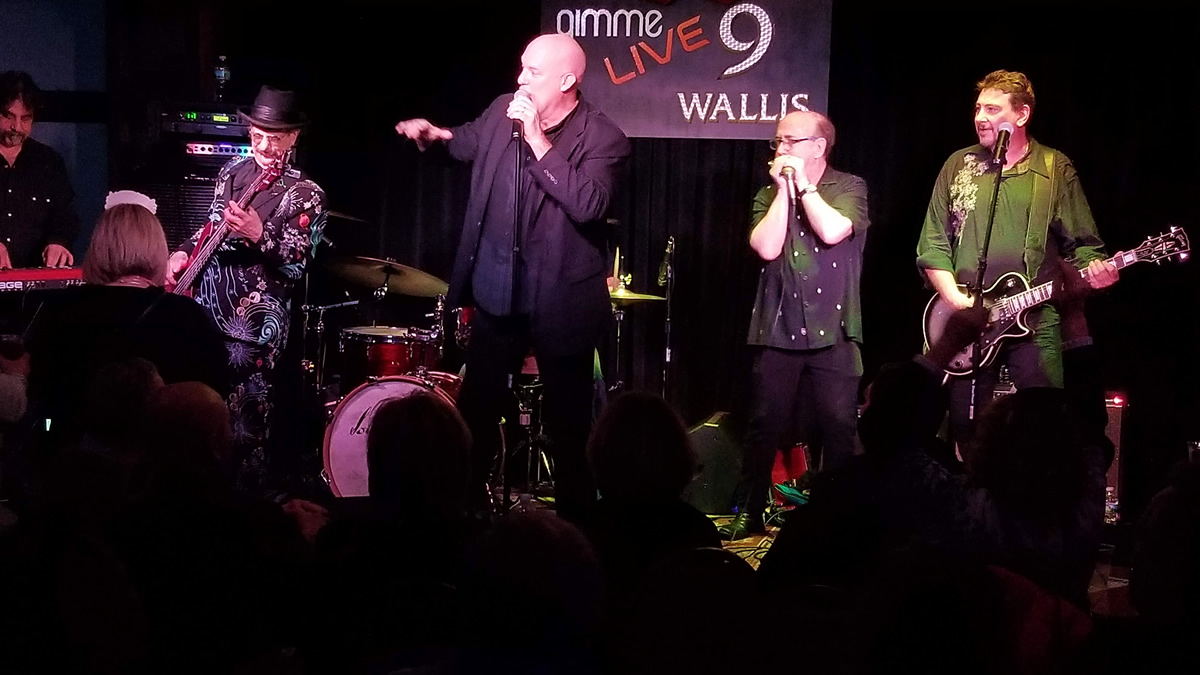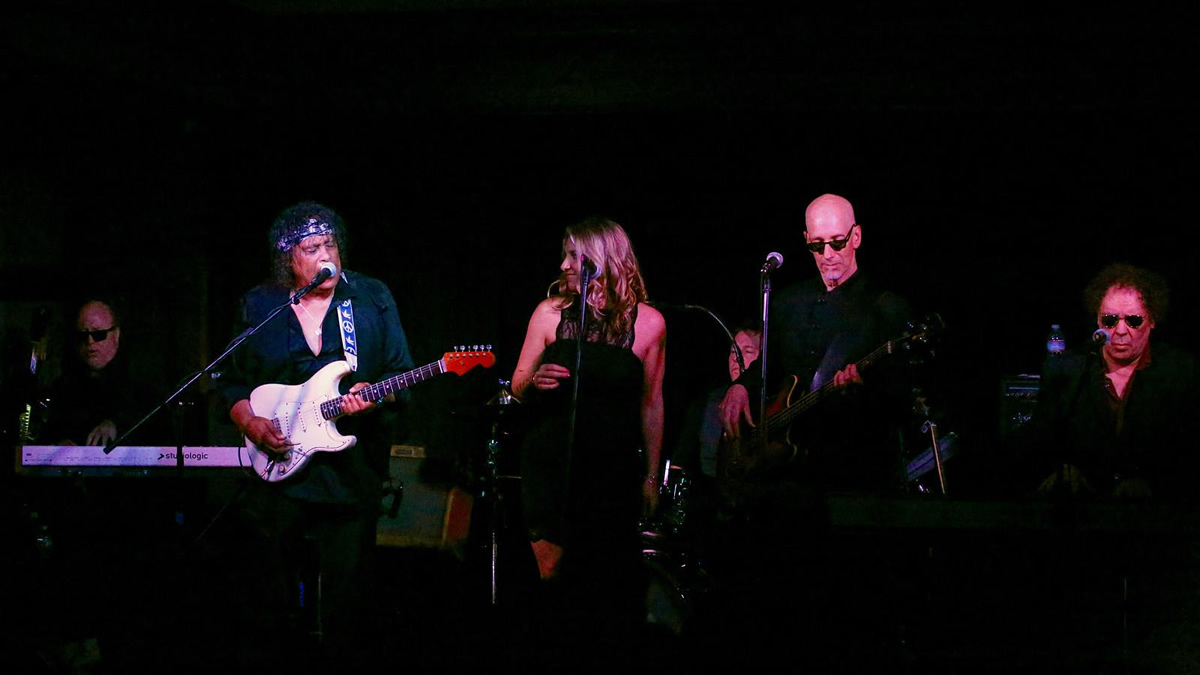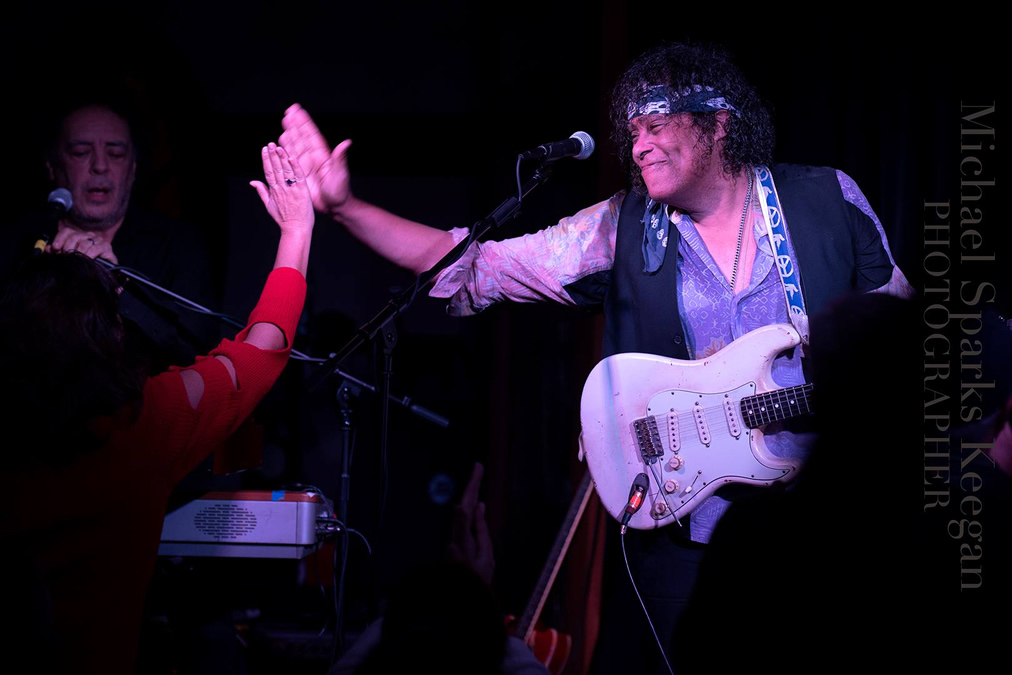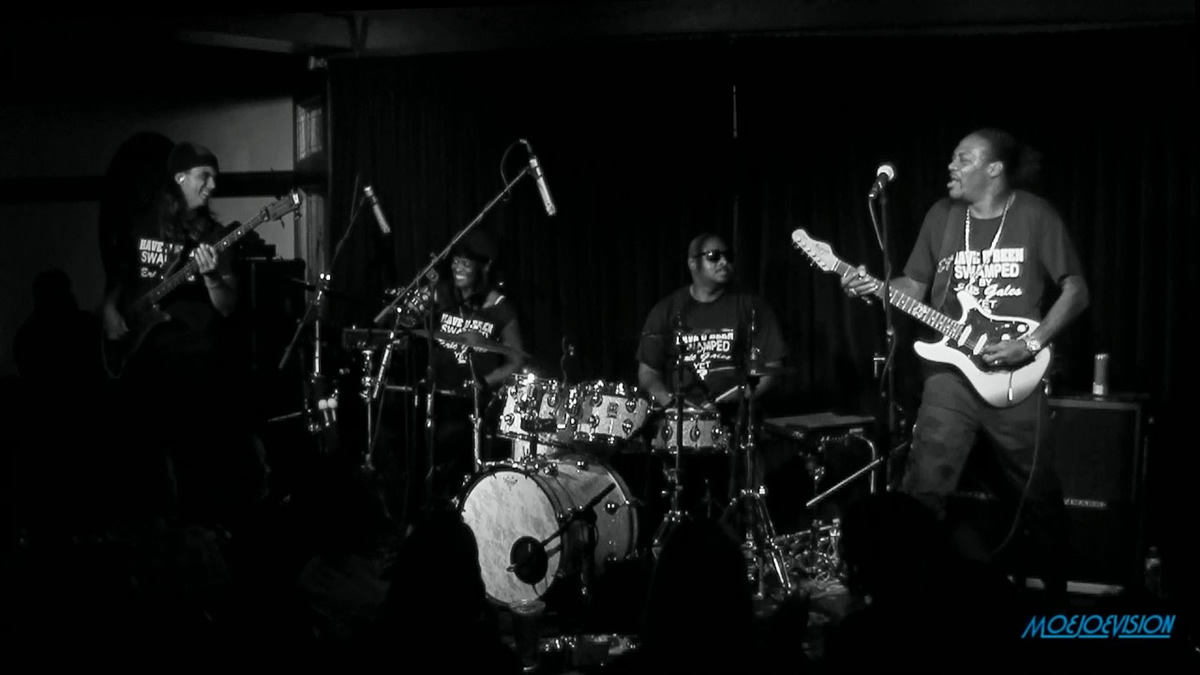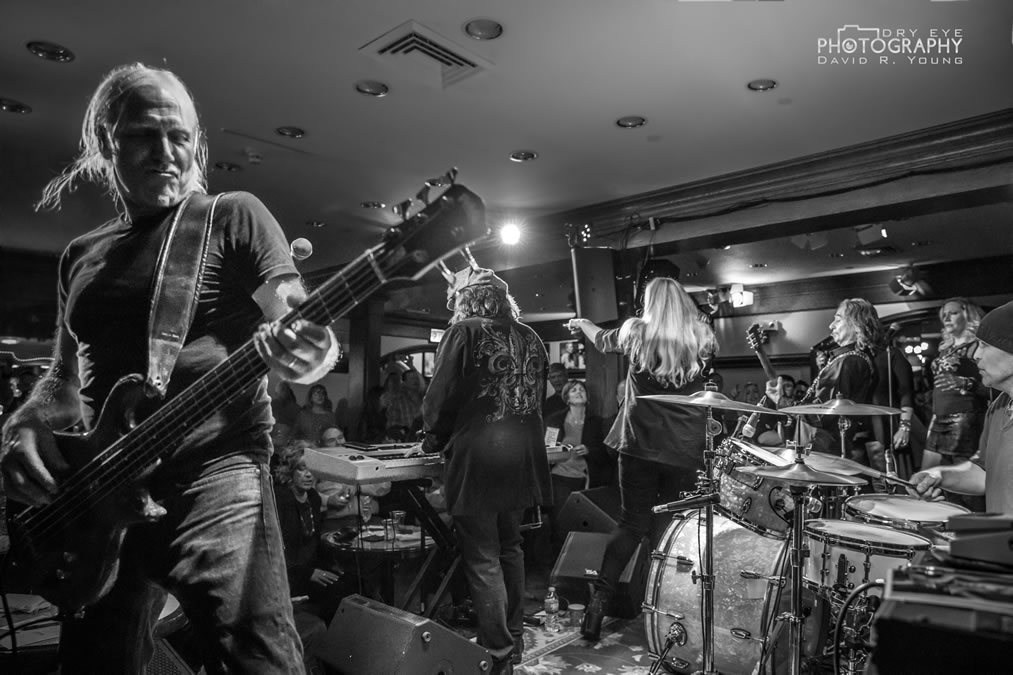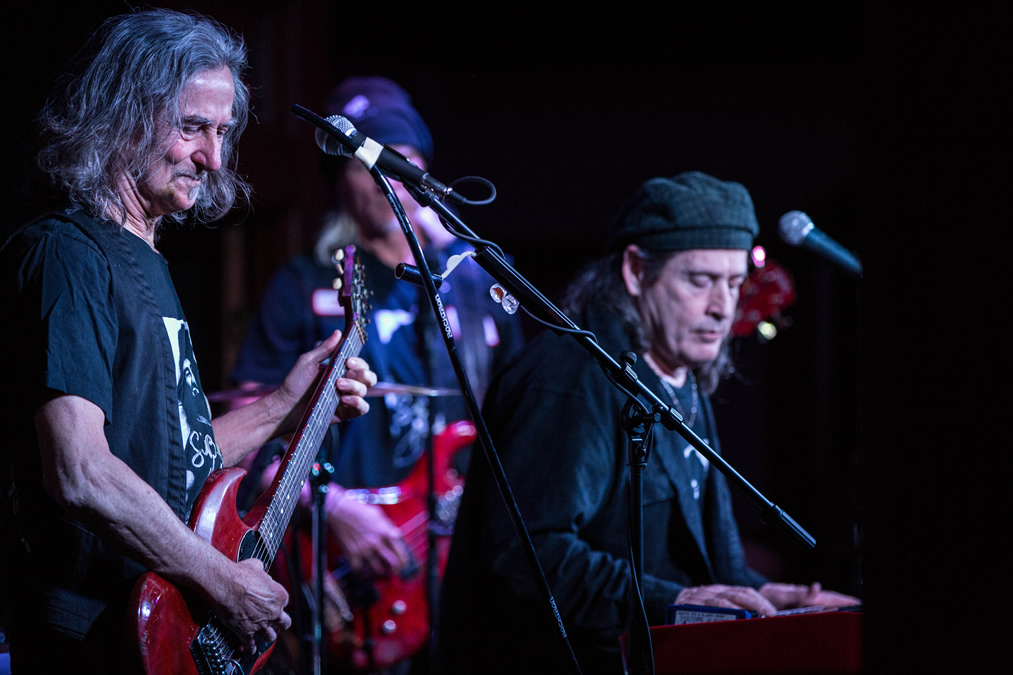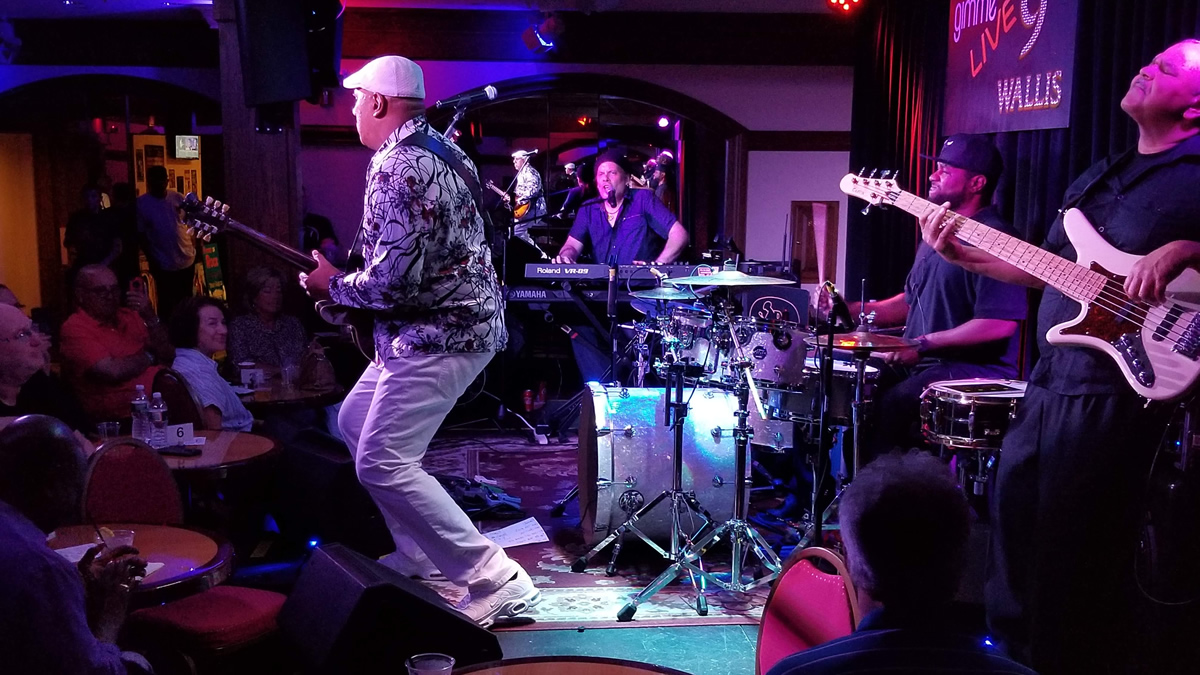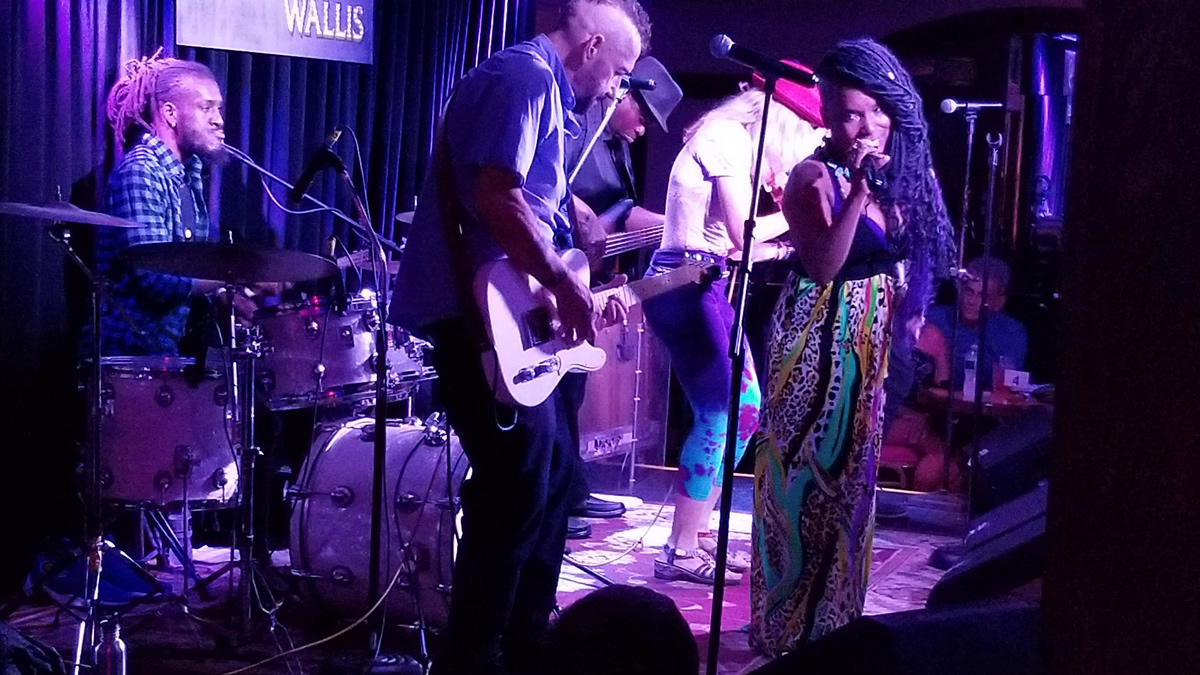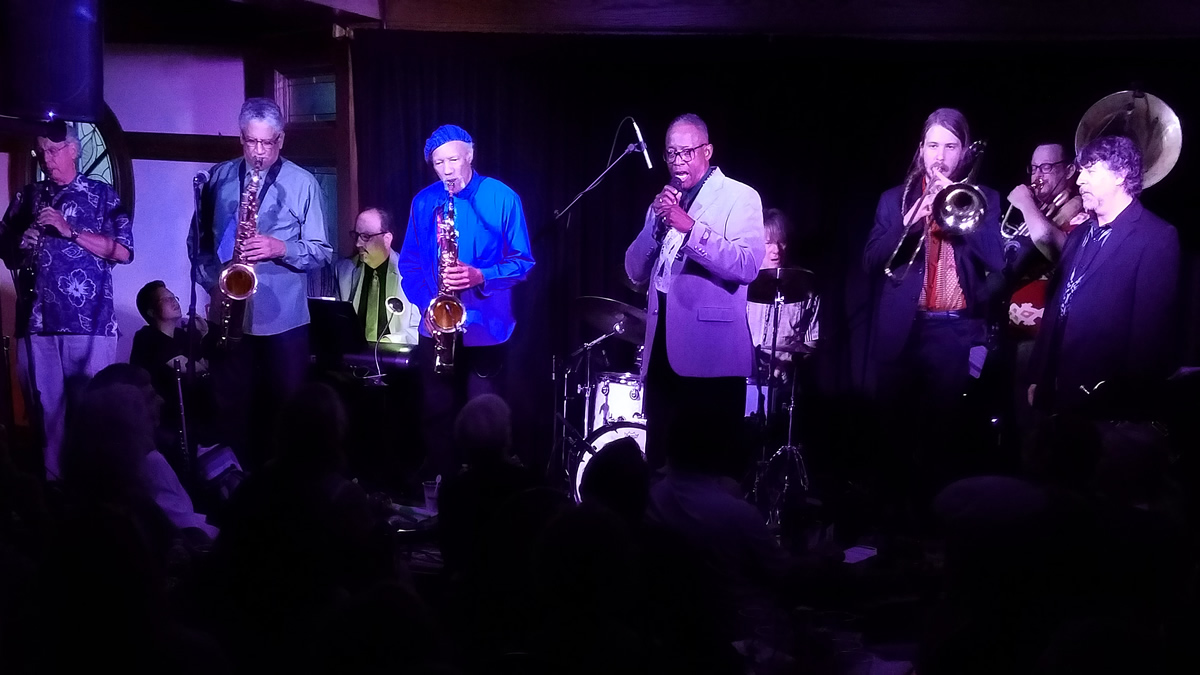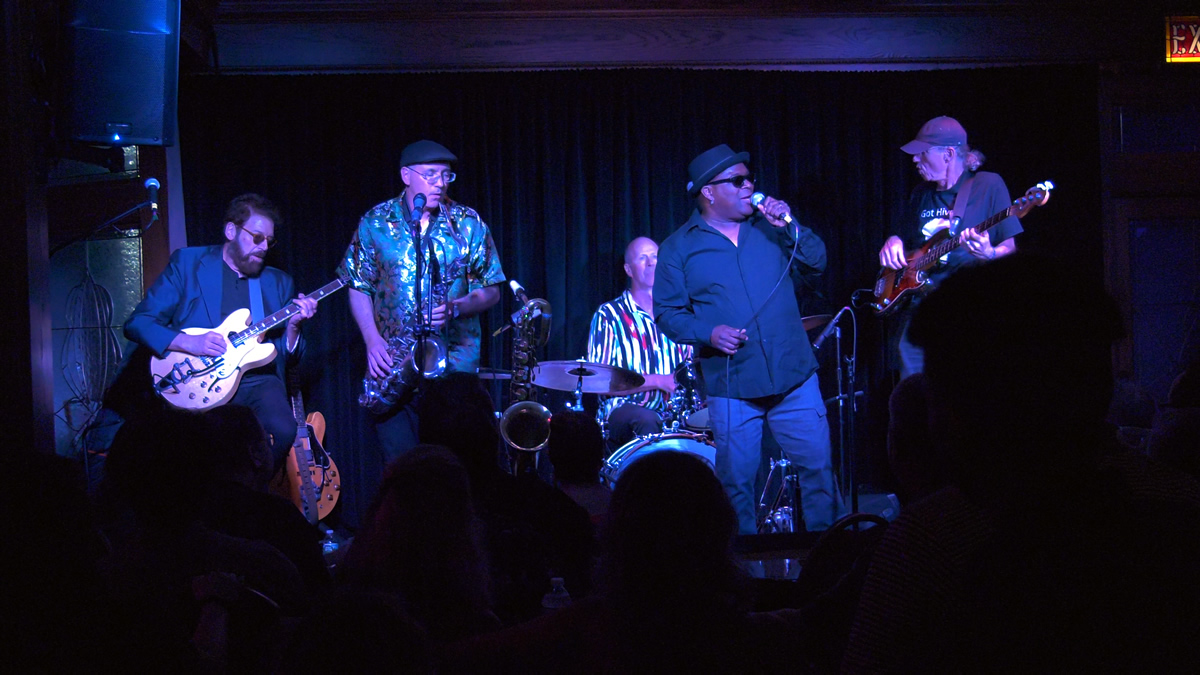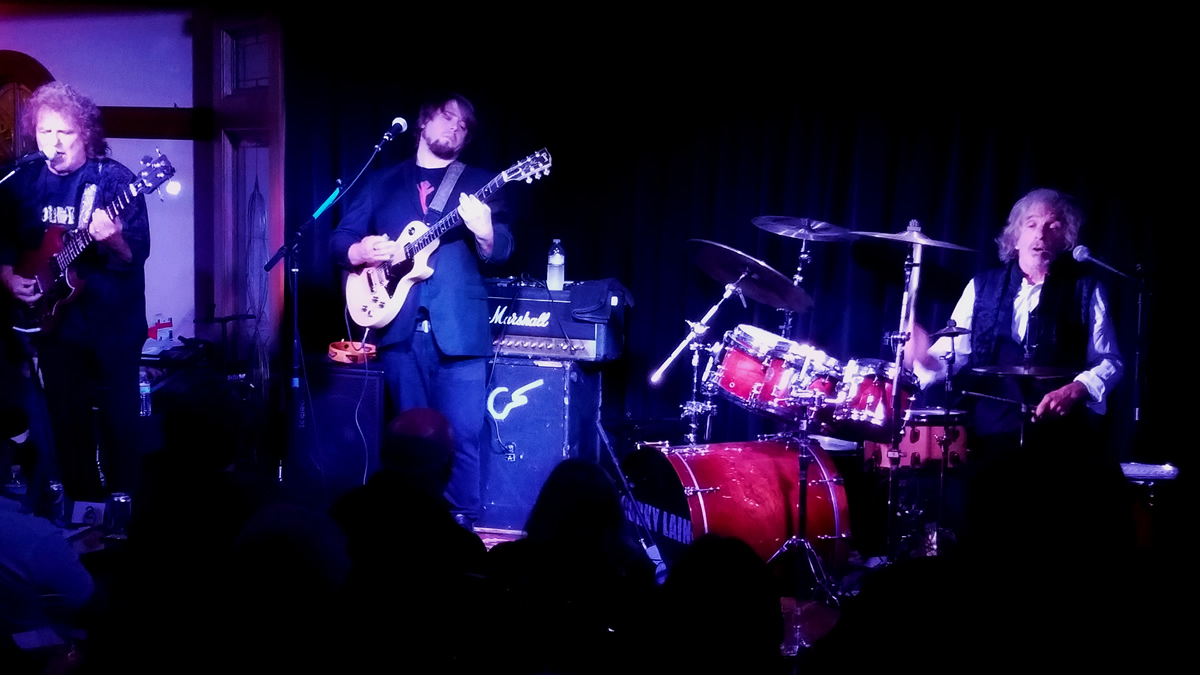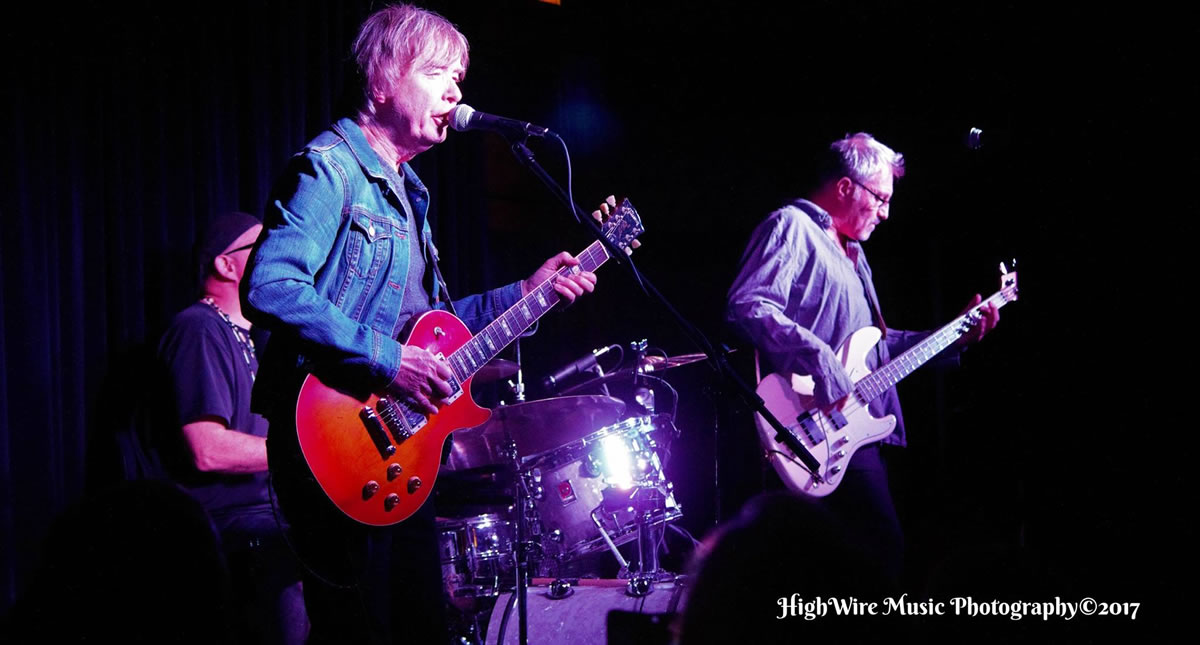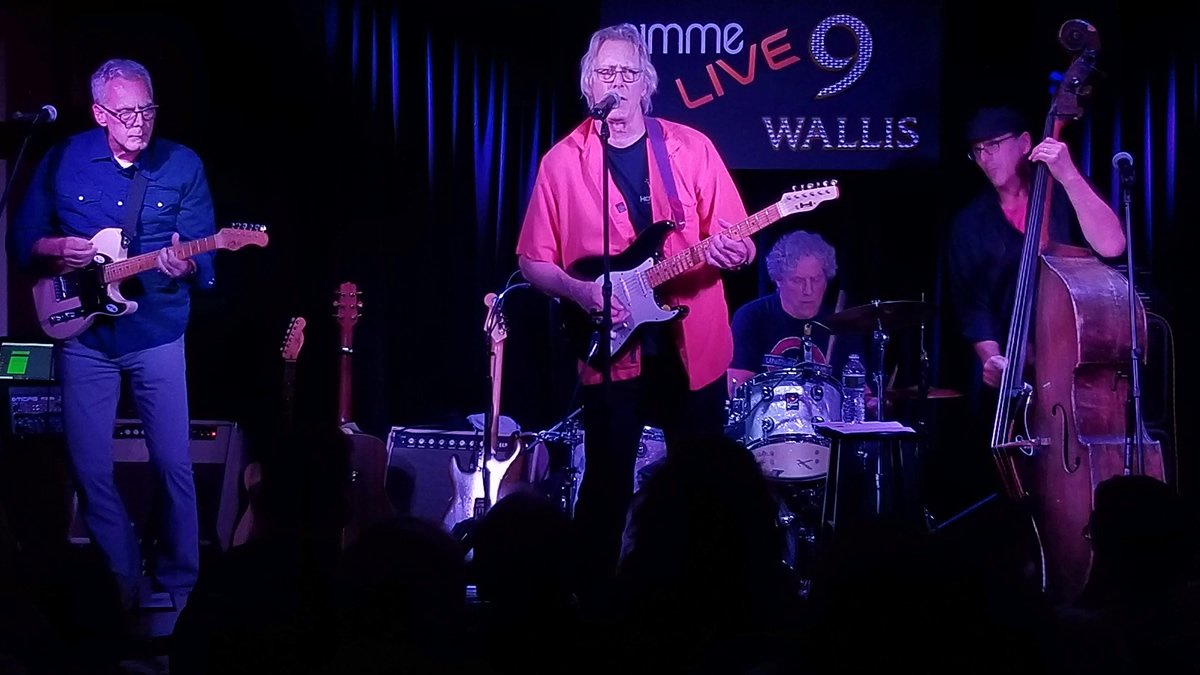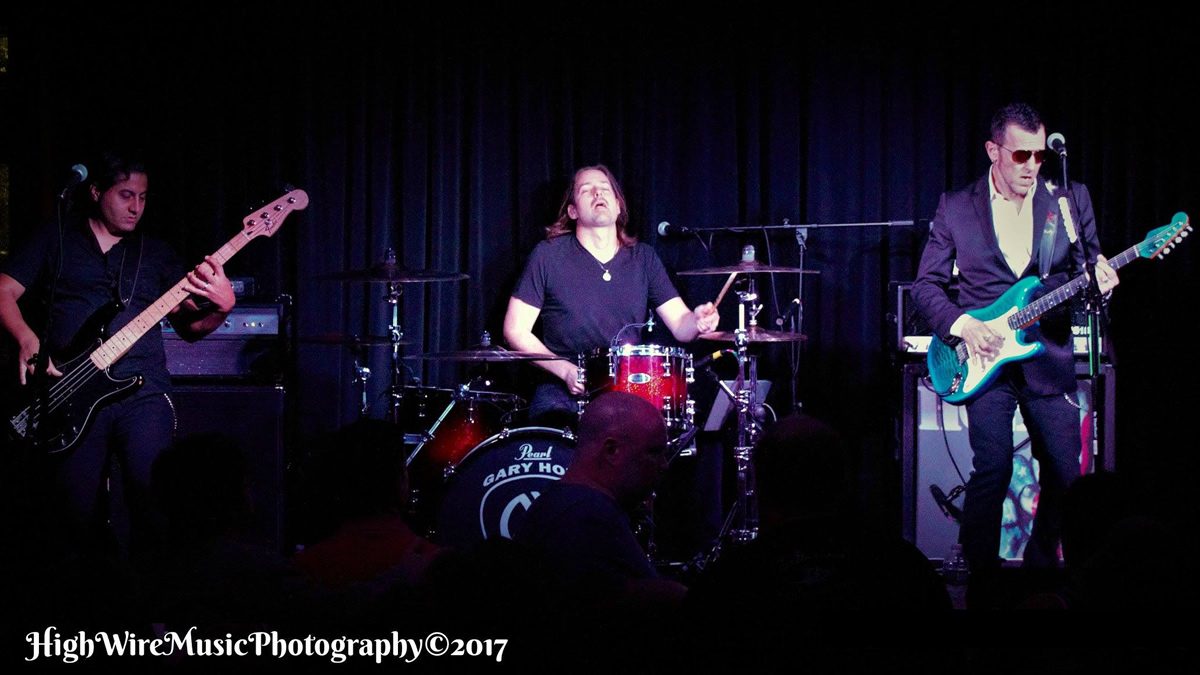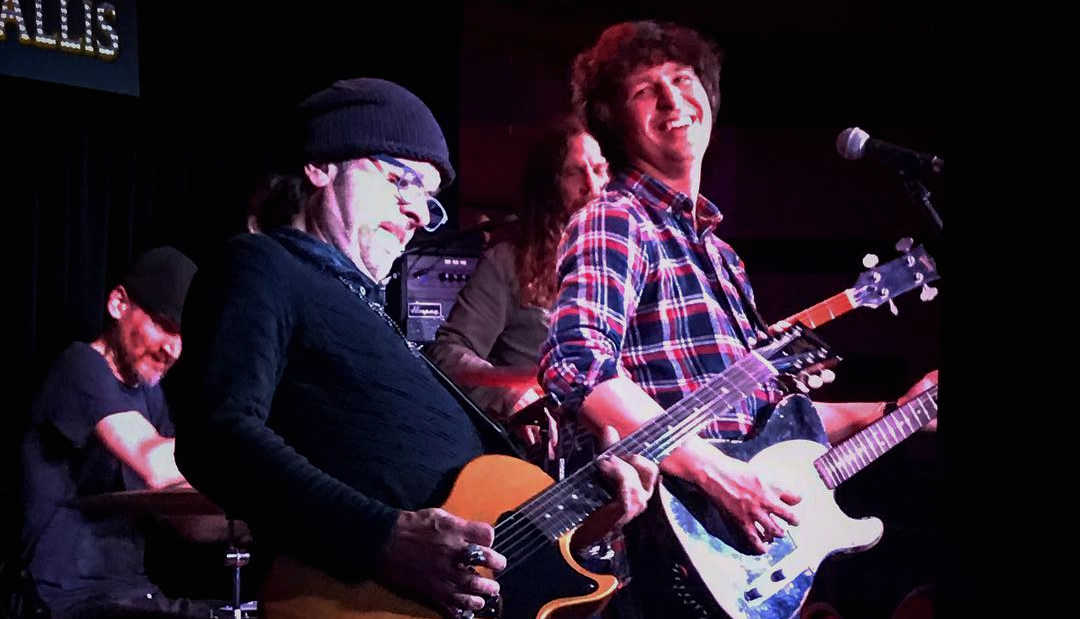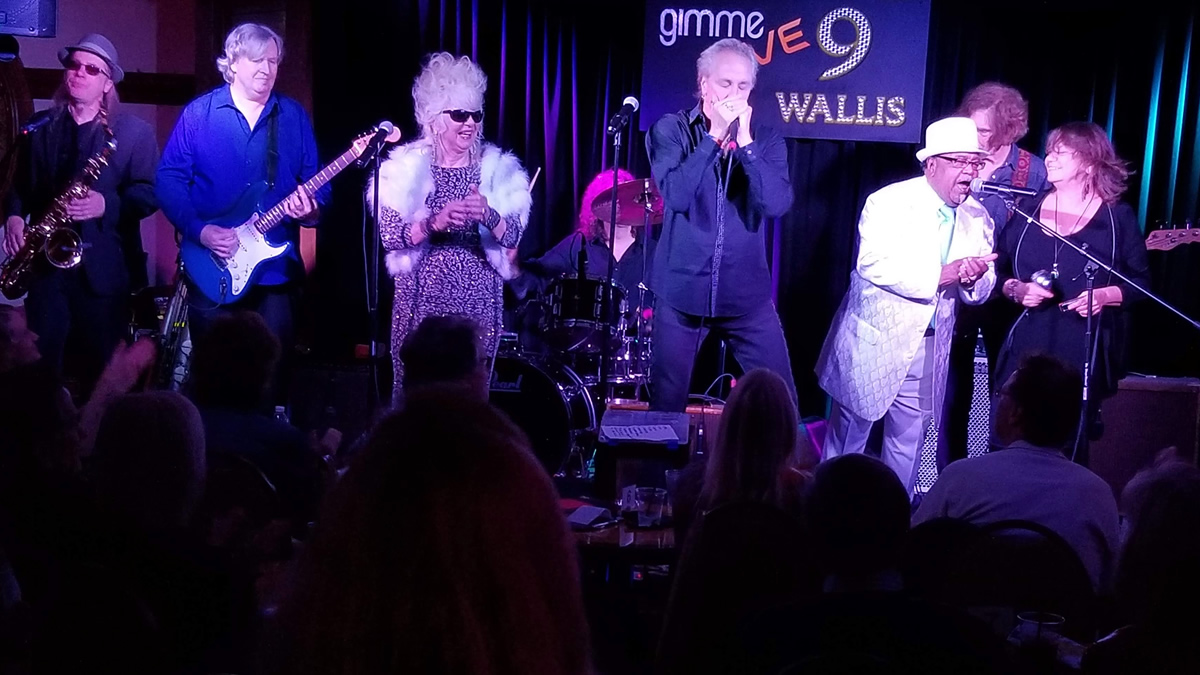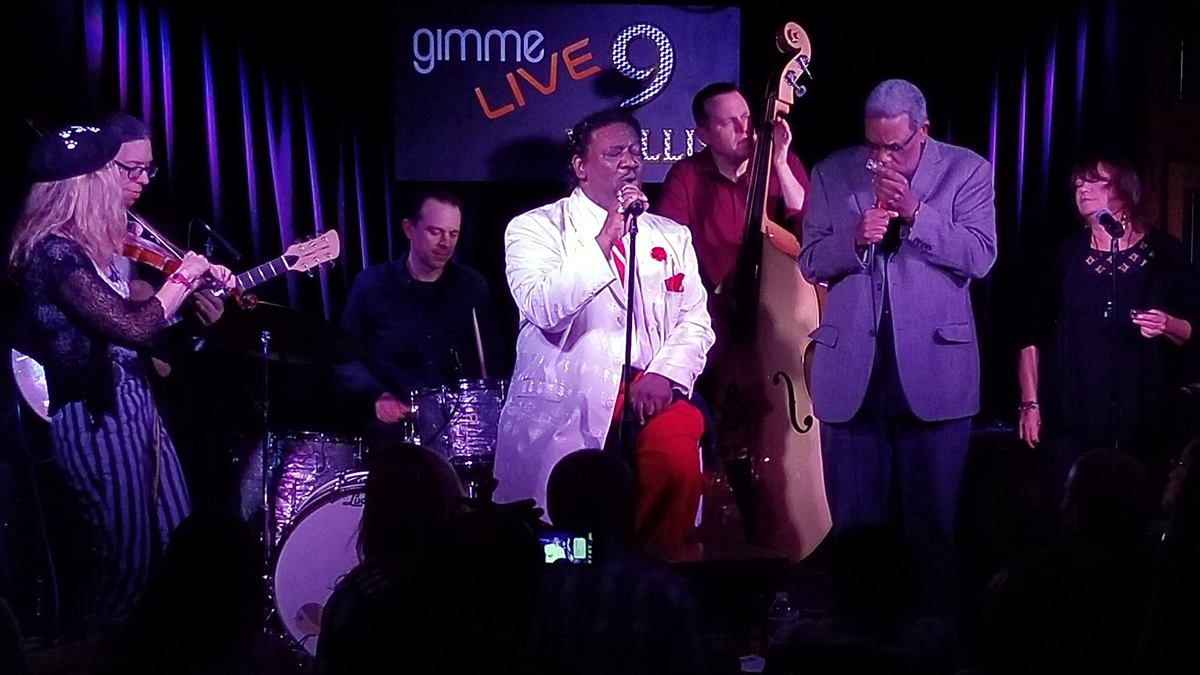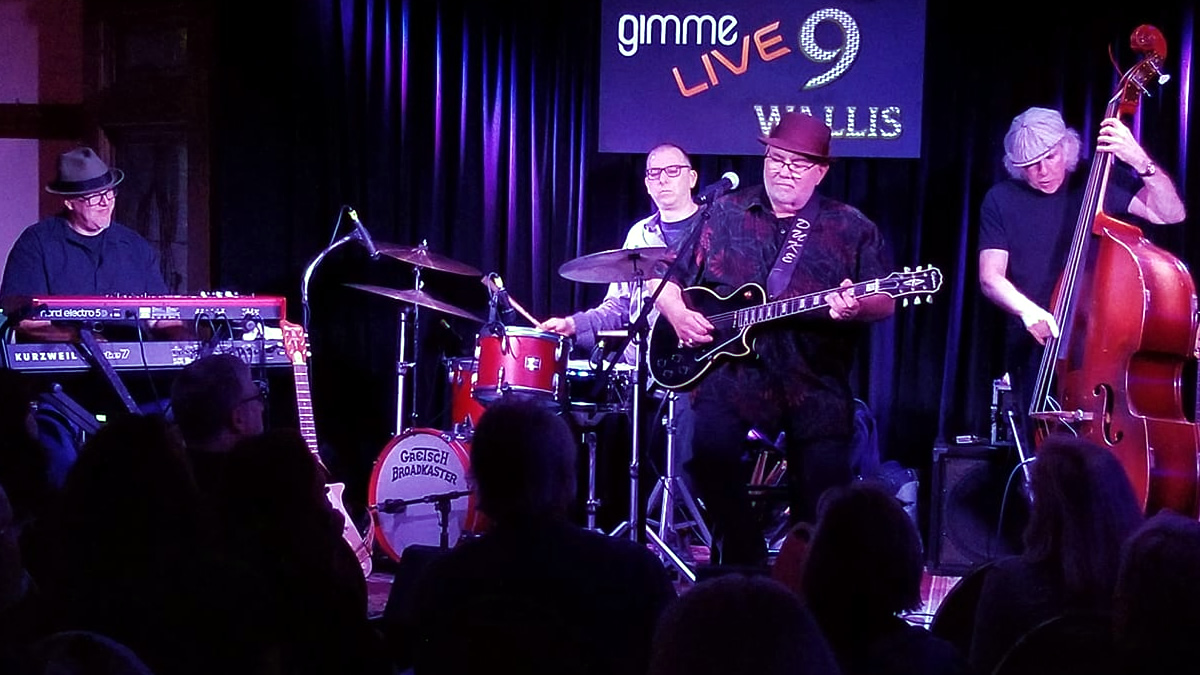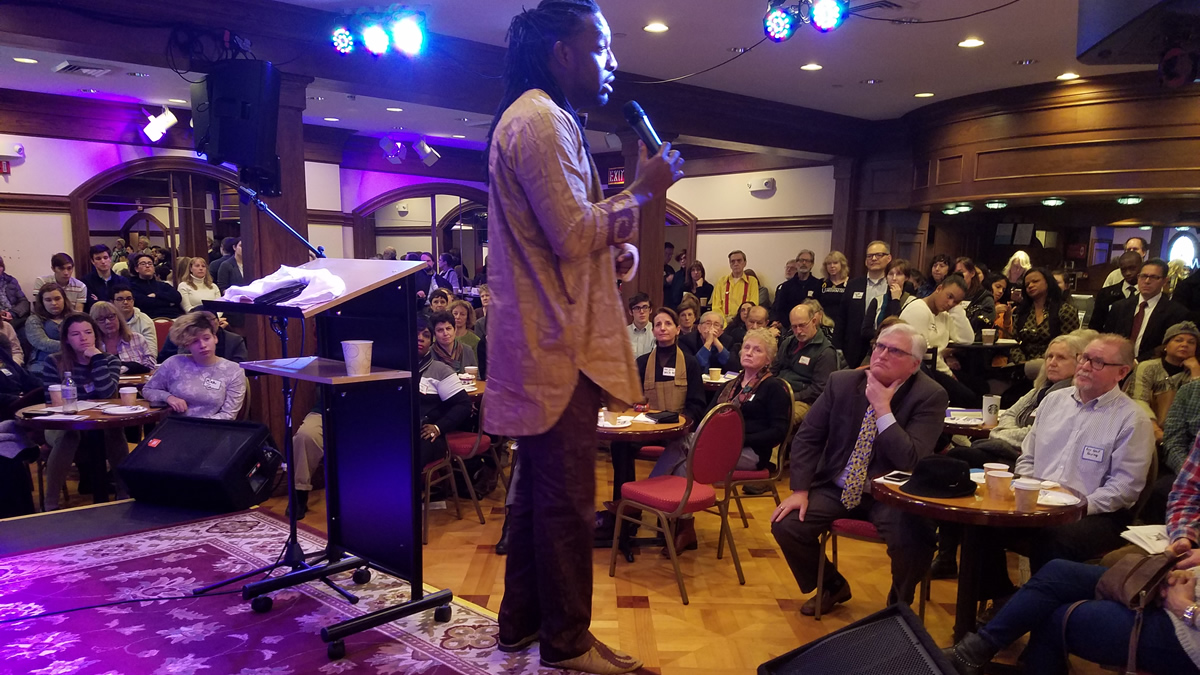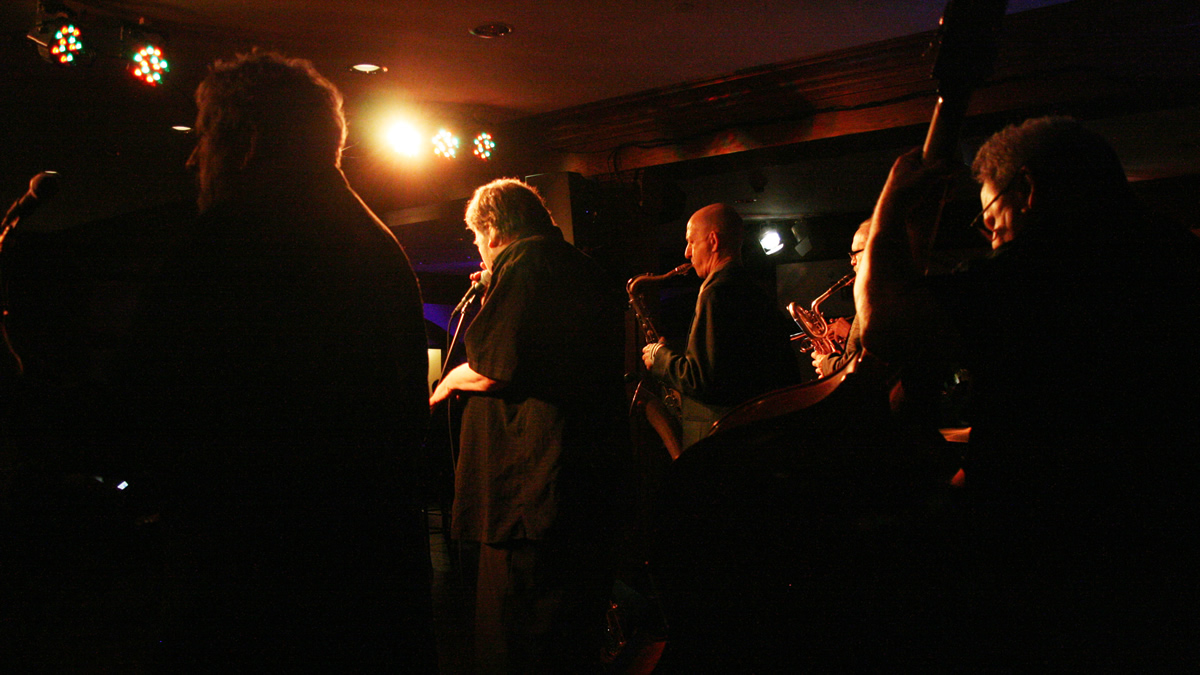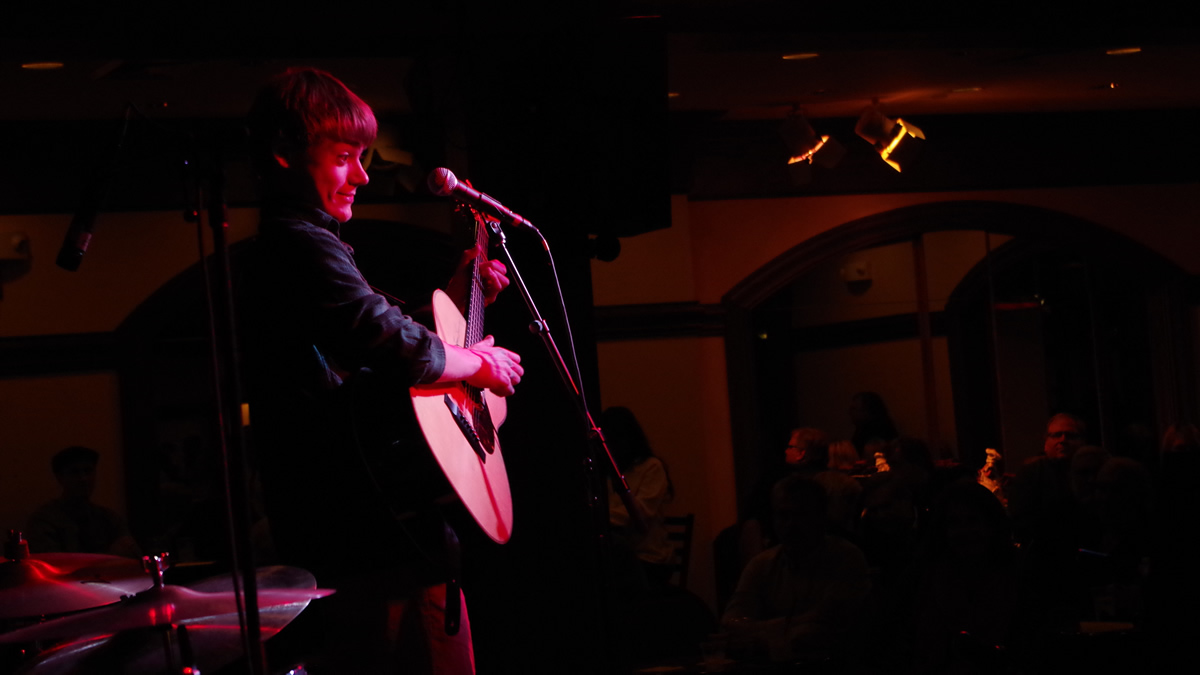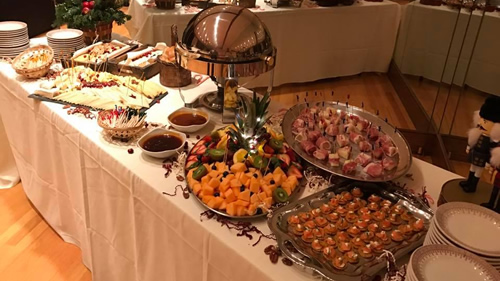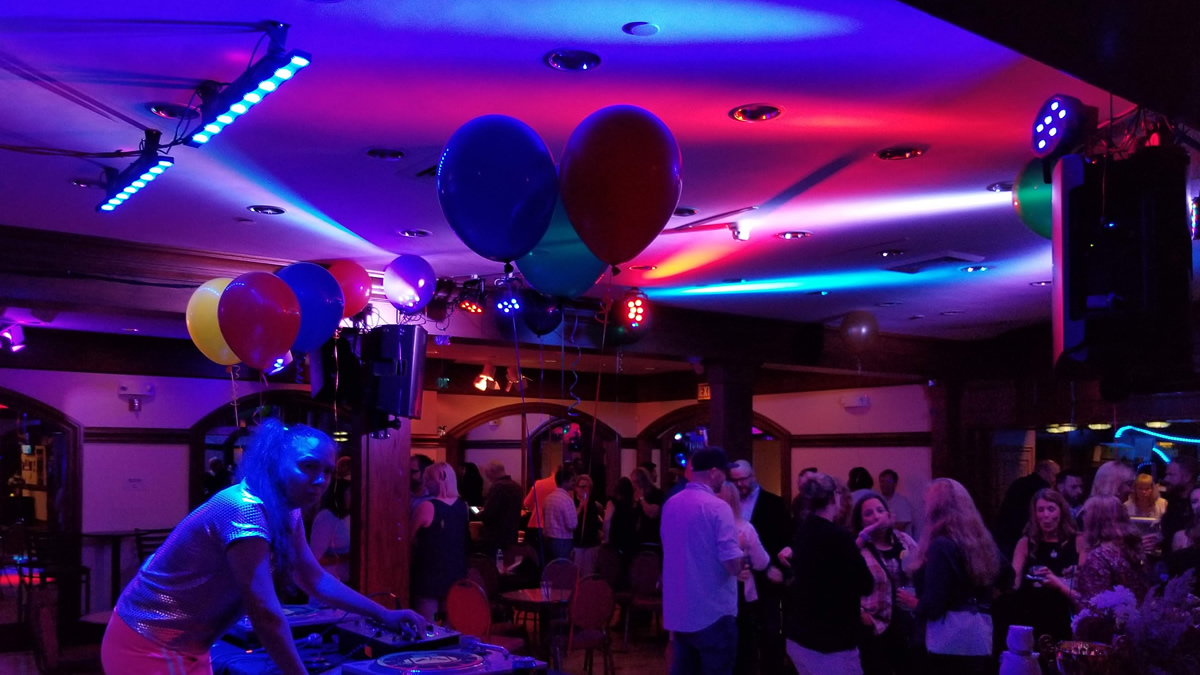 About 17 miles north of Boston, award-winning 9 Wallis is a gorgeous, fully restored, historic location conveniently situated in the heart of Downtown Beverly's Arts District at 9 Wallis Street, right next to the Larcom Theatre -- less than half a mile from the Beverly Depot rail station and 3 miles from Route 128, with plenty of nearby parking (see map).
In April 2017, after 4 years of presenting over a hundred shows at Beverly's Larcom Theatre (featuring Grammy-winners, Rock & Roll Hall of Famers and platinum recording artist), gimmeLIVE's owners Peter and Vickie Van Ness, transformed 9 Wallis into the most intimate, elegant, fully air conditioned listening room north of Boston with comfortable seating at tables, plus food & beverage service offering fine wines, local craft beers, specialty cocktails (featuring local distilleries and all-natural juices) and top-shelf spirits.
In August 2018, Peter and Vickie were presented with the Boston Blues Society's Keeping the Blues Alive Award for their work at 9 Wallis.
Because of its beautifully restored, tremendously flexible space with the best dance floor on Boston's North Shore, 9 Wallis has become a favorite venue for fundraisers, private parties and corporate events. Local charities have raised thousands of dollars at 9 Wallis (see examples). With world-class entertainment, an event can begin as a cocktail party or fully seated dinner...then transform into a nightclub-style dance party with concert quality sound and stage lighting.
CLICK HERE if you'd like someone to contact you about raising money for your charity. CLICK HERE if you want to book a party or corporate event.
Many new shows will be announced soon. Click here to join gimmeLIVE's FREE Concert Club and email list. You'll get special deals and prime seats before tickets go on sale to the public.
There is plenty of nearby parking at 7 lots from 150 feet away to 3 blocks away. Lots are 25 Cents/Hour (see map). Street parking is more. All parking is FREE after 8pm and on Sundays.
Want us to produce a concert or festival to raise money for your organization? Click here
Want to sponsor one of our shows? Click here