Critically Acclaimed Shows ... Up Close & Personal
KAT RIGGINS
DATE
Friday, August 16, 2019

We cannot offer refunds under any circumstances.

TIME
8:00PM (Doors Open 7:00PM)
VENUE

9 Wallis Street

AIR CONDITIONED

Venue Details
TICKETS
RESERVED SEATS

(ALL AGES)

$20.00, $25.00
"The spiritual granddaughter of Koko Taylor and southern blues show bands, Riggins has the stone cold knack for hitting it out of the park that would make all the blues greats before her quite proud."
Kat Riggins tore up Europe with her Blues Revival last year. This summer she brings it all to Beverly with a show you don't want to miss at the most intimate, elegant listening room north of Boston.
KAT RIGGINS VIDEOS
KAT RIGGINS
Kat Riggins was born Katriva Riggins in Miami, Florida on February 7, 1980. She grew up in a household where there was always background music. Because of the wide range of genres in her parents' collection, Kat developed a love for all types of music from gospel and soul to country and rock and everything in between. "I can remember being in the car with my mom and sister singing along to Tracy Chapman one minute and Chuck Berry the next", says Kat. However, even then, she was drawn to the smoky gritty sounds of artists like Bessie Smith, Sam Cooke, Nina Simone, Tina Turner, Denise LaSalle, Etta James, Ray Charles, Koko Taylor, Janis Joplin and the list goes on. She grew up singing in local programs, church events, and family gatherings with her sister and cousins. At age 23 Kat landed a gig singing jazz and blues standards in a small lounge in Sunny Isles Beach, Florida with the accompaniment of only a piano player. Since then she has performed throughout Florida, New Orleans, Vietnam, Thailand, China, South Korea, Curacao, Belgium and The Netherlands so far.
Kat's own musical style is a blend of the blues with hip hop, pop, rock, gospel and even country music. "It's all related anyway", she exclaims. She is inspired by young artists such as Janelle Monae, Karreim Riggins, SyncOpera and ZZ Ward and Andra Day who share in her passion to revive music from the vinyl days. "It's about the raw emotion in every note", Kat says. " If I can move someone to feel what I feel when I sing a song, then it's all worth it". With her own band, Blues Revival, she travels the world with the intent to "wake up the blues one song at a time"!
With her first two works, an EP called "Seoul Music" and an original album called "Lily Rose" Kat penned each song with subtle hints of her love of the blues. Her second album, aptly named after her band "Blues Revival" is a loud and proud declaration of that love! "Blues Revival" is a clever mashup of gospel-blues, blues-rock, funky blues, contemporary and traditional blues, with BLUES being the operative word! Her third release is titled, "In the Boys' Club" .Much like Kat's "Blues Revival" album, "In the Boys Club" is a collage of all things blues.. From traditional blues tracks like "Cheat Or Lose" or "Kitty Won't Scratch" to the hard driving blues-rock sounds of "Fistful O' Water" and Johnnie Walker, Kat Riggins encompasses everything she loves about this ever flowering genre. This release is meant to be a bold representation of the female presence in this "man's world". All twelve songs were penned by Kat and arranged together by Kat and her band to highlight a woman's strength, humility, resilience, ambition, passion and compassion.. This is not just for the blues lover. This is for all those who love music! With this and albums to come, Kat Riggins's focus is to be a part of this musical revolution that aims to awaken the masses and introduce them to the sincerity behind blues music.
ABOUT 9 WALLIS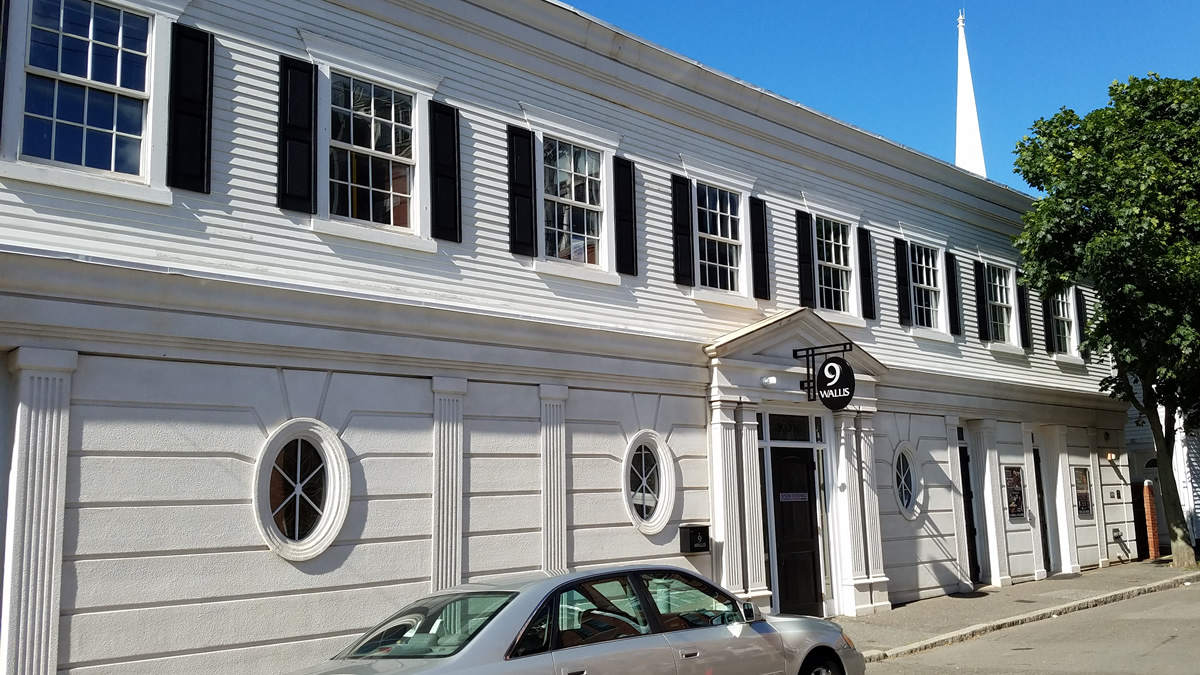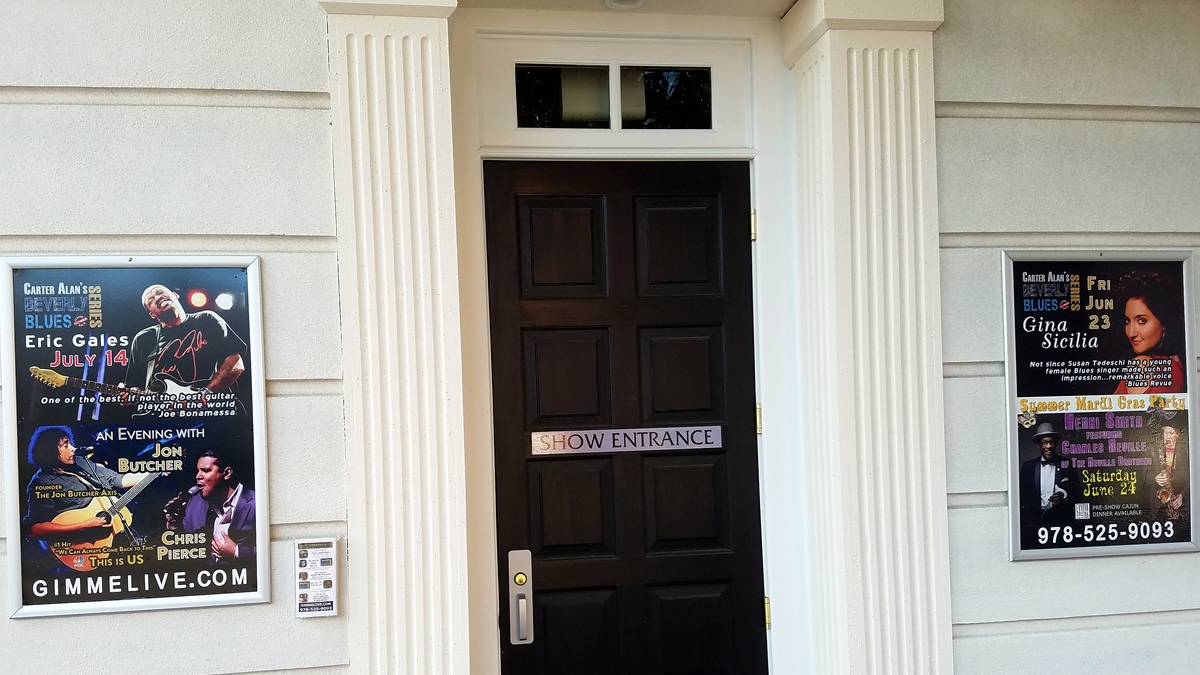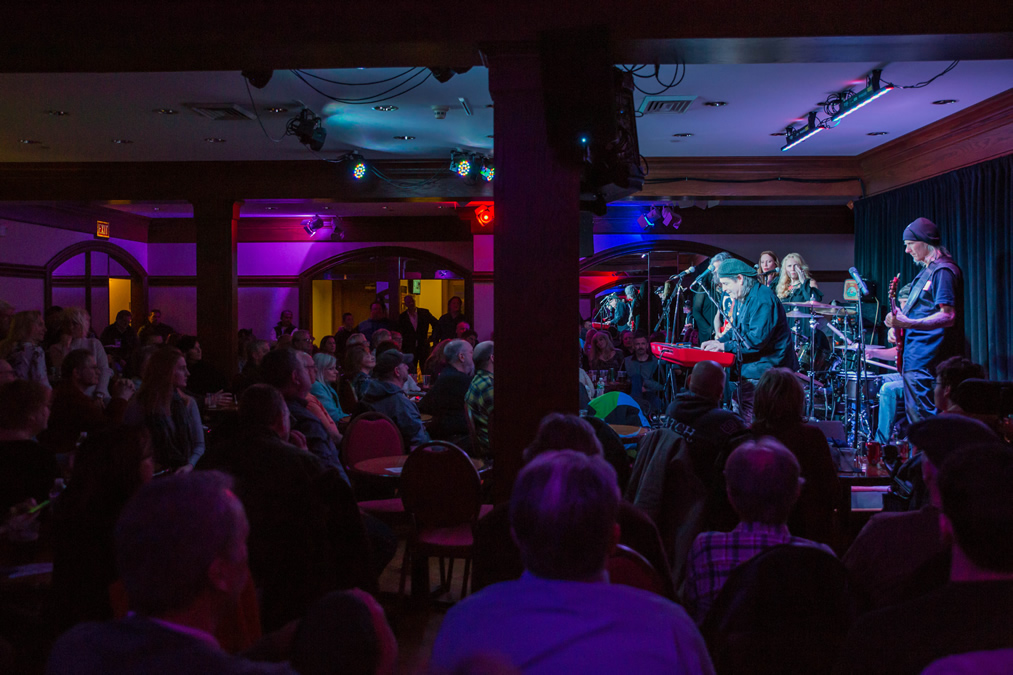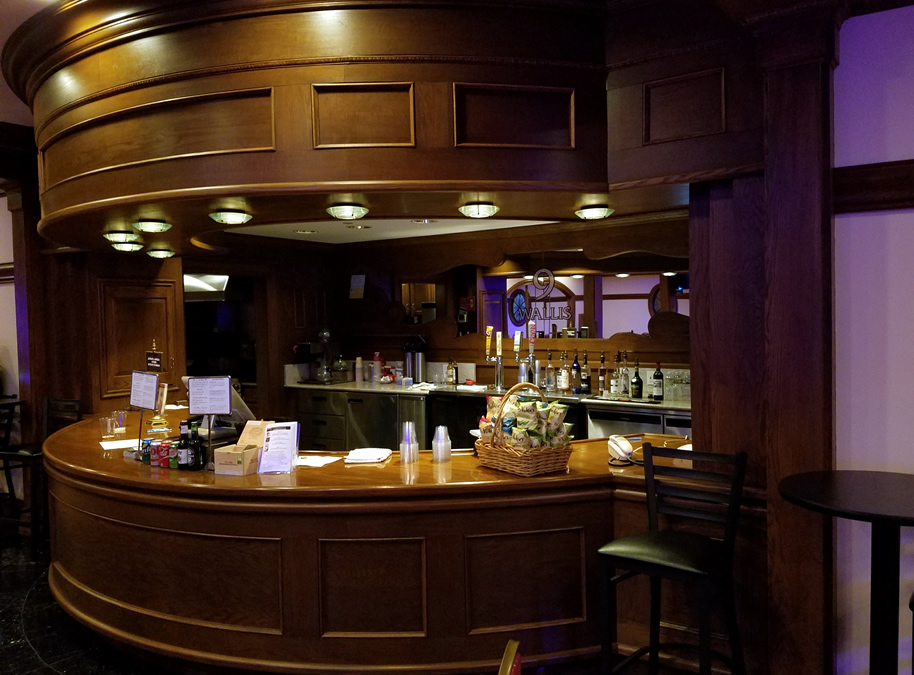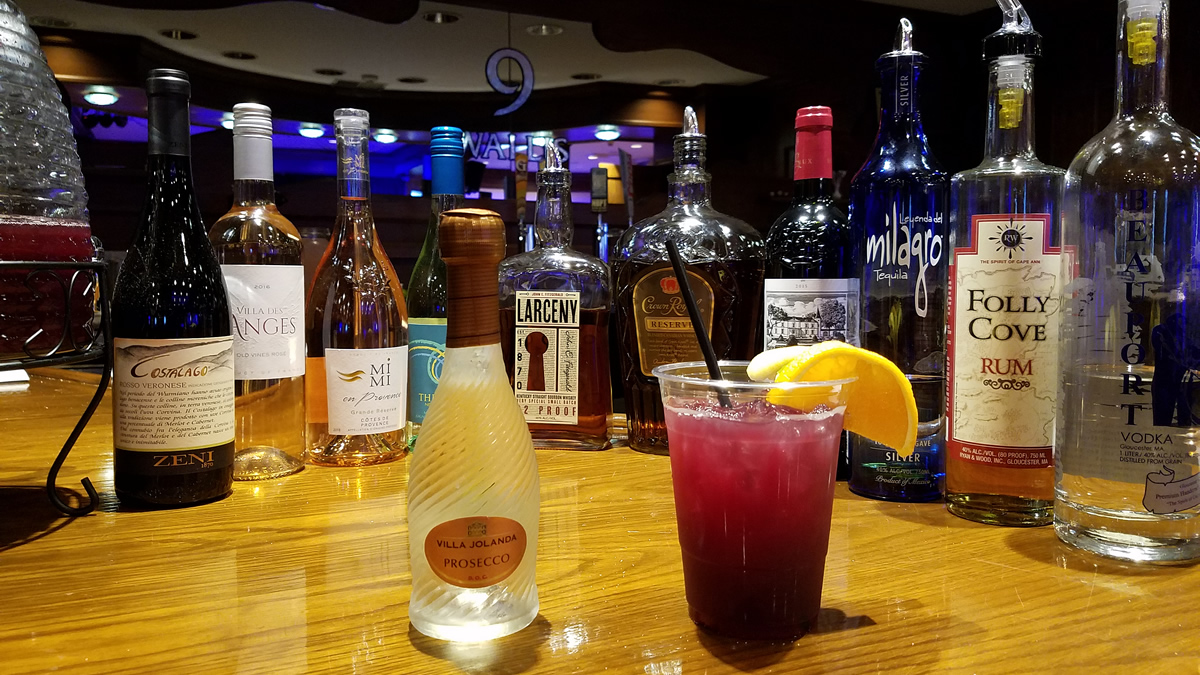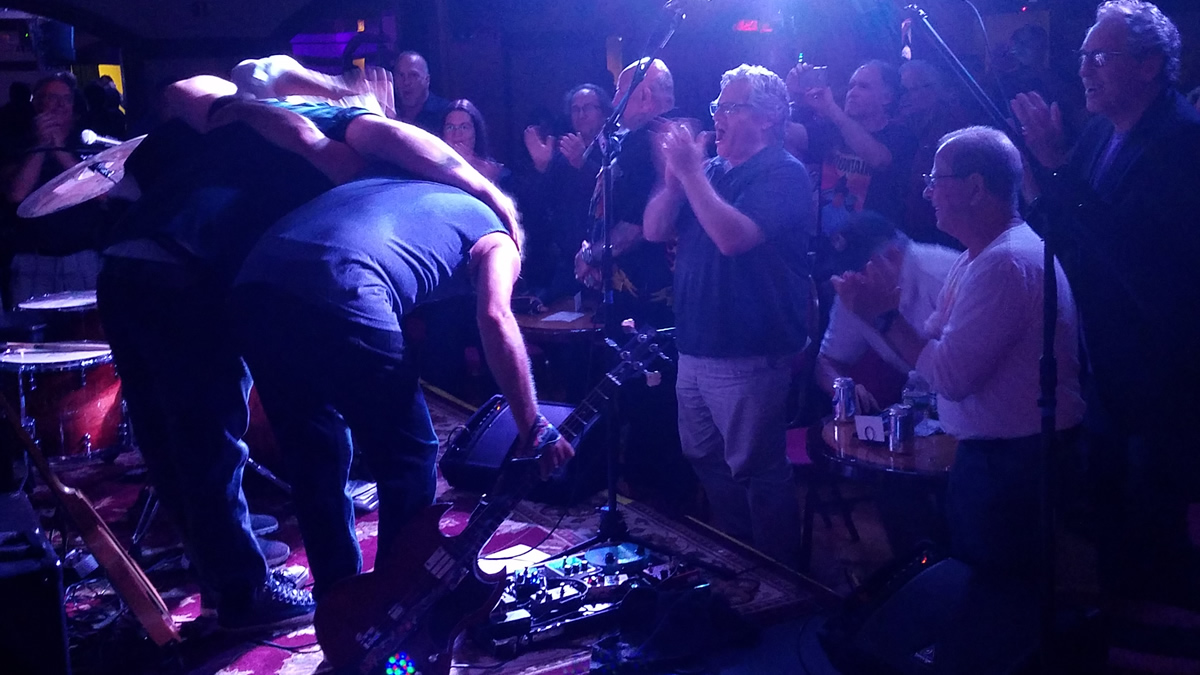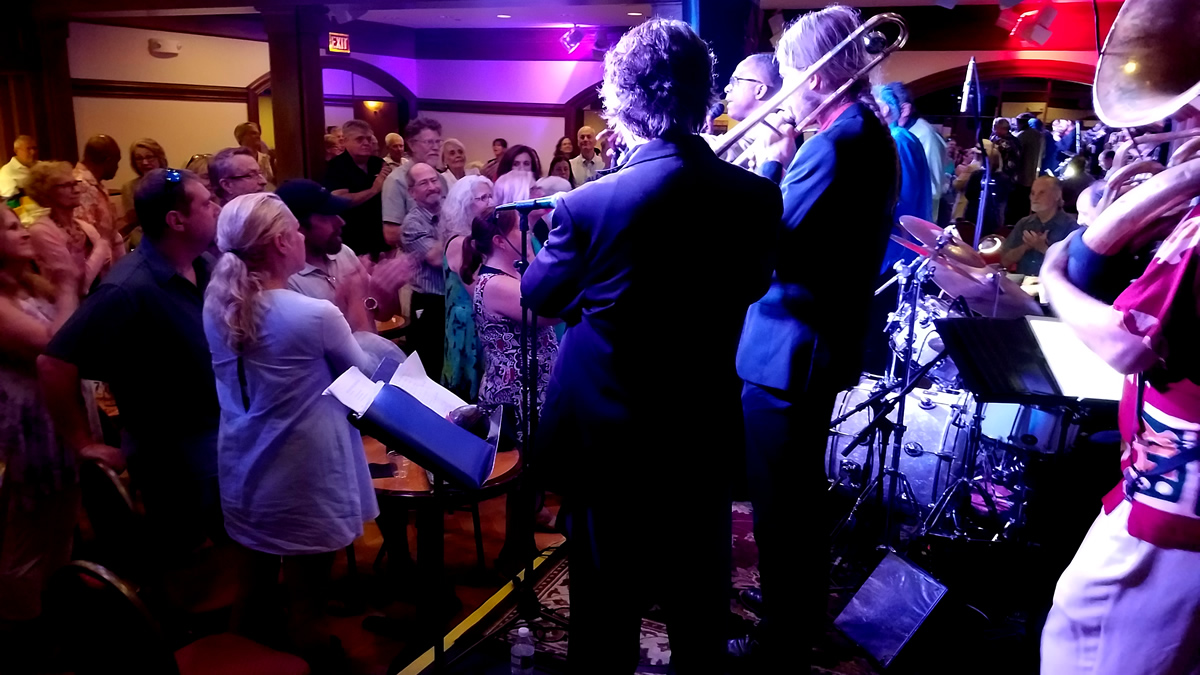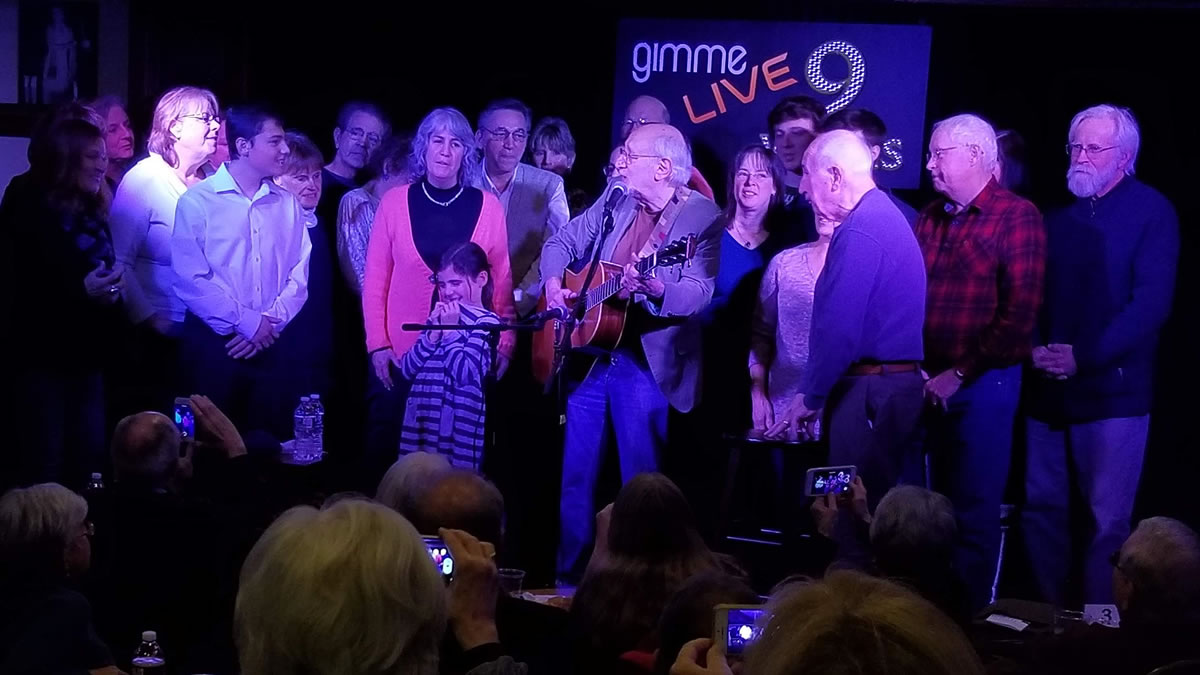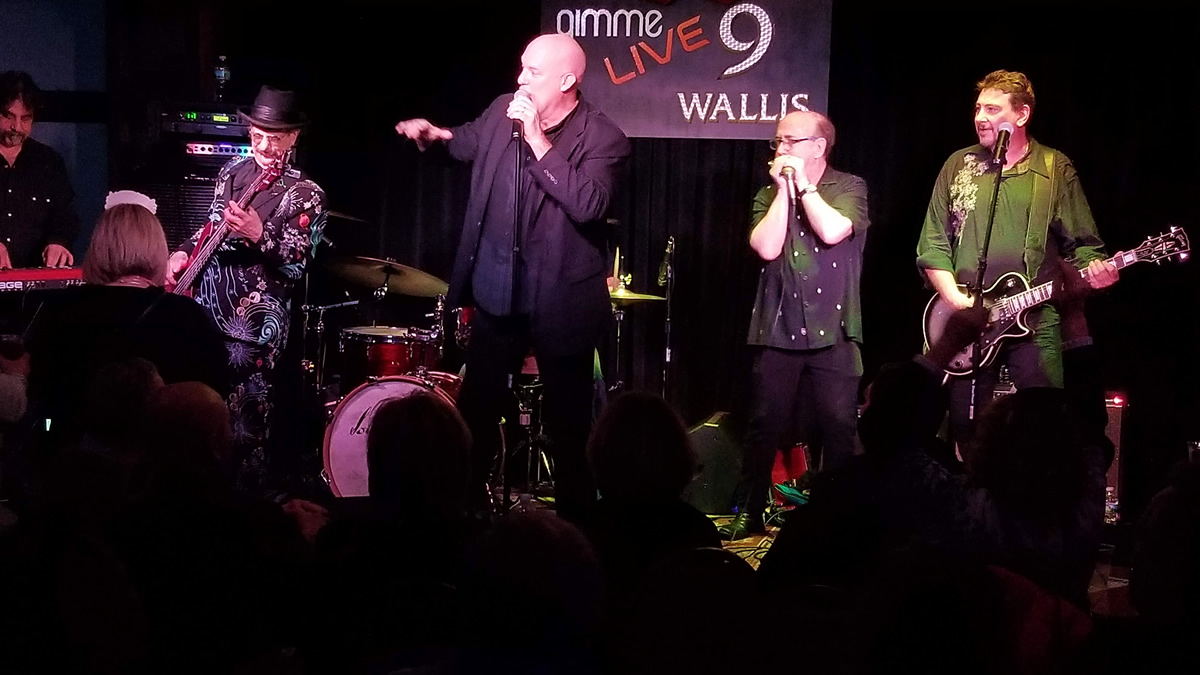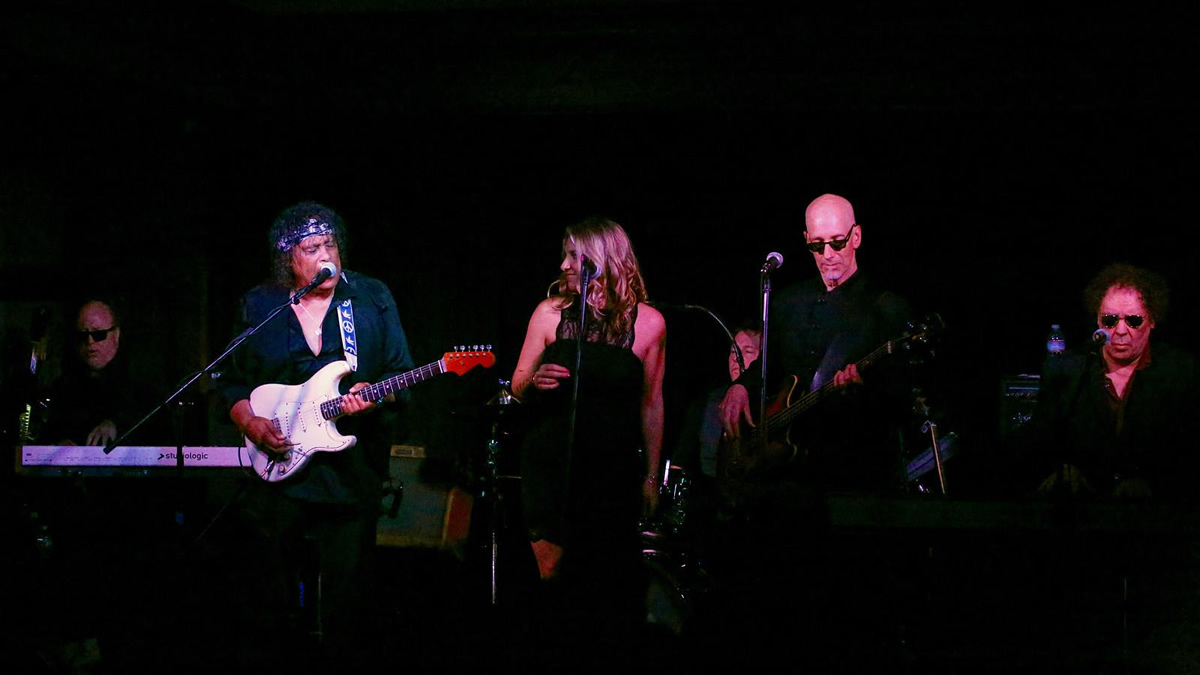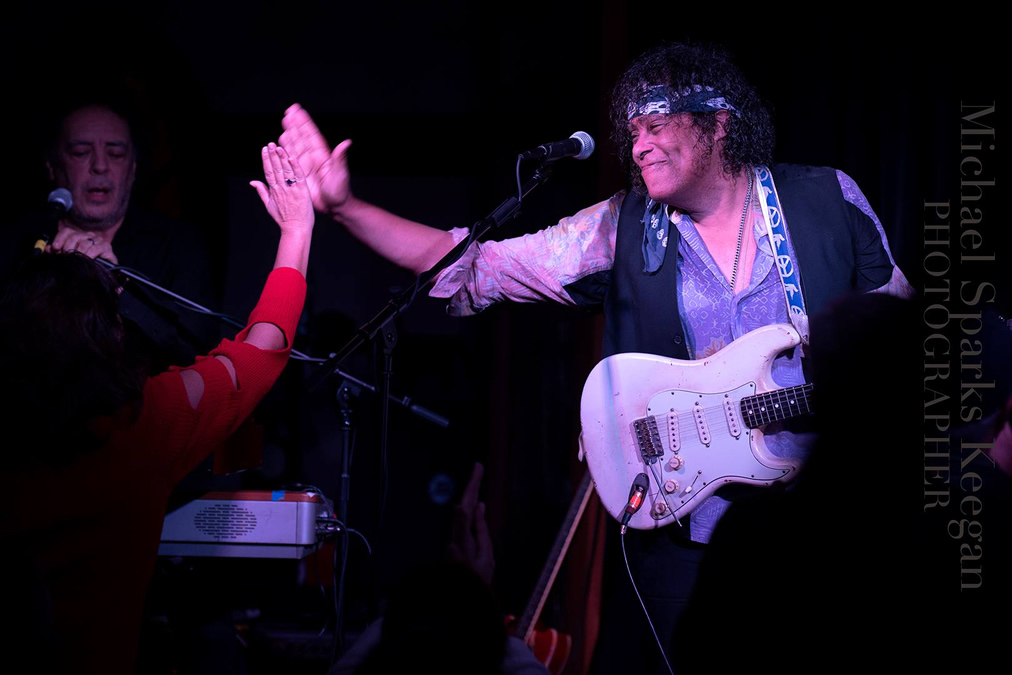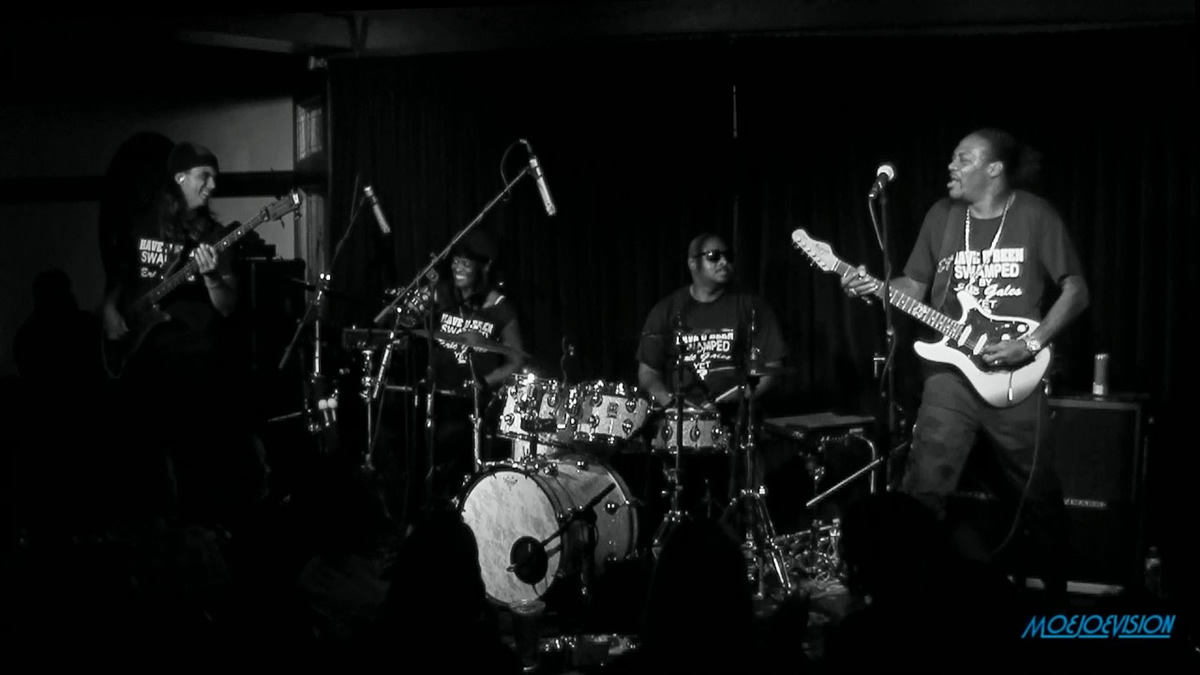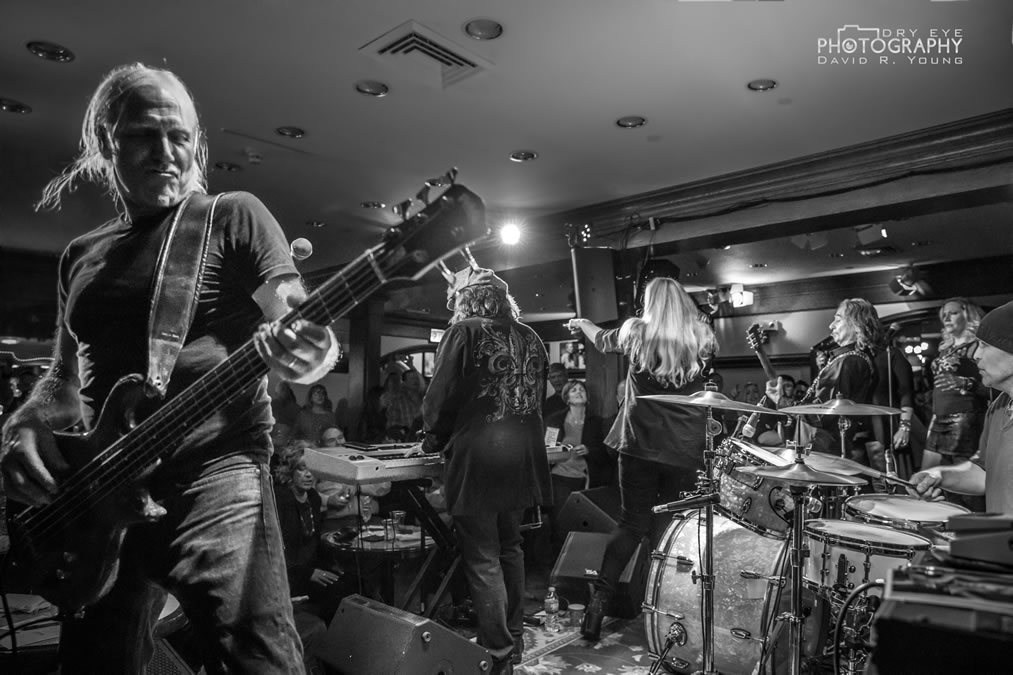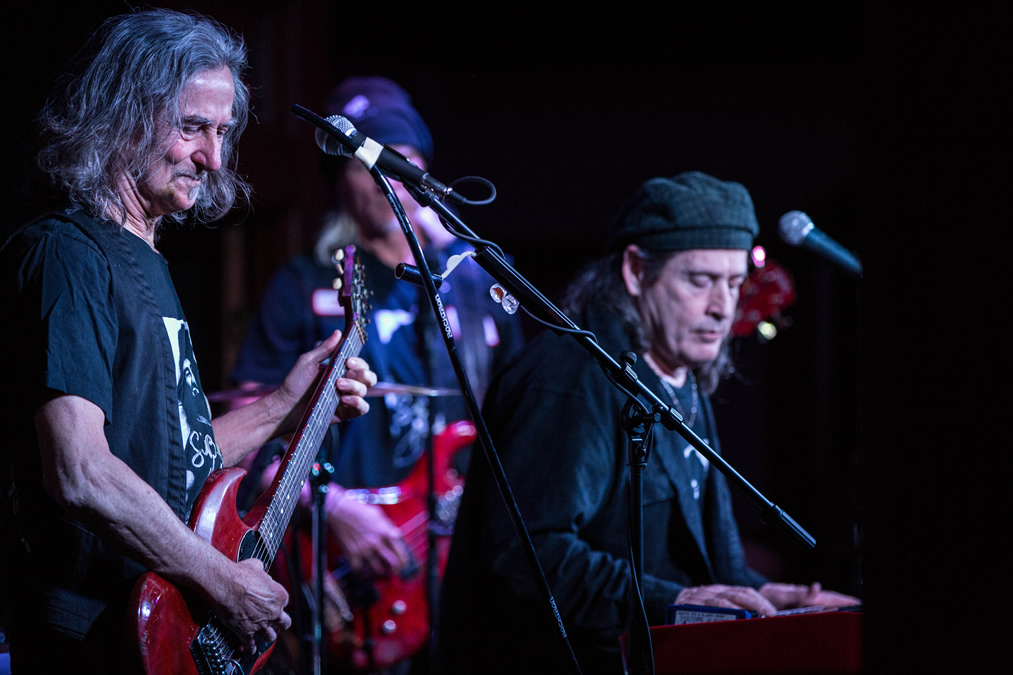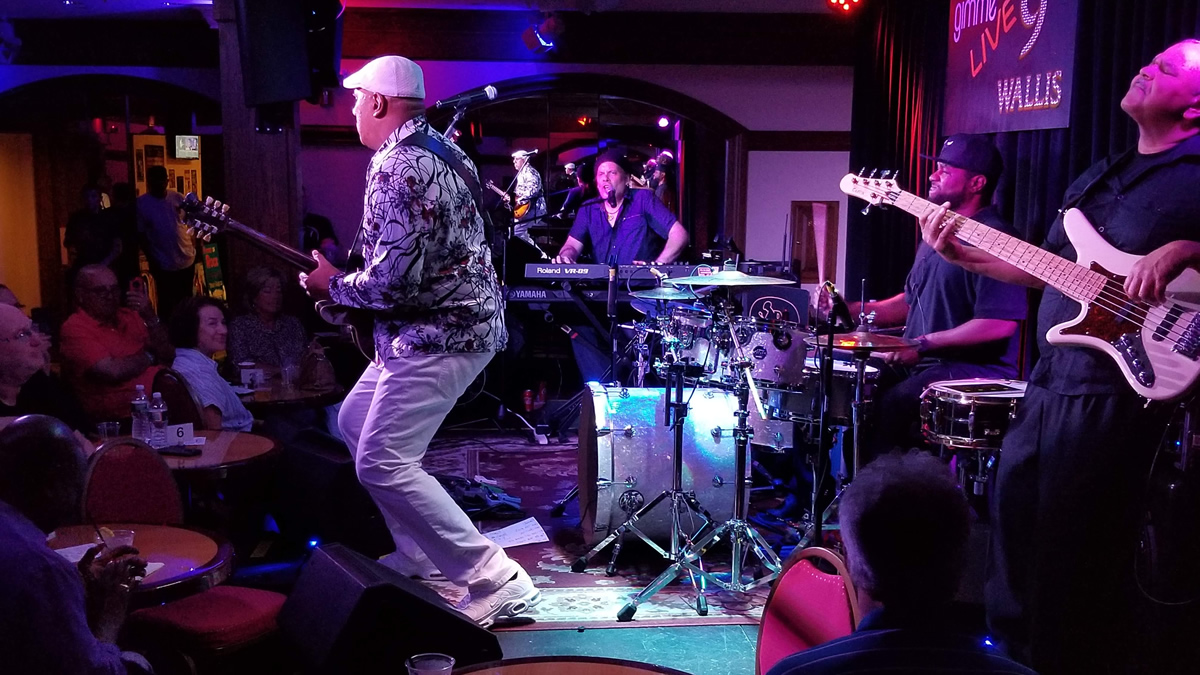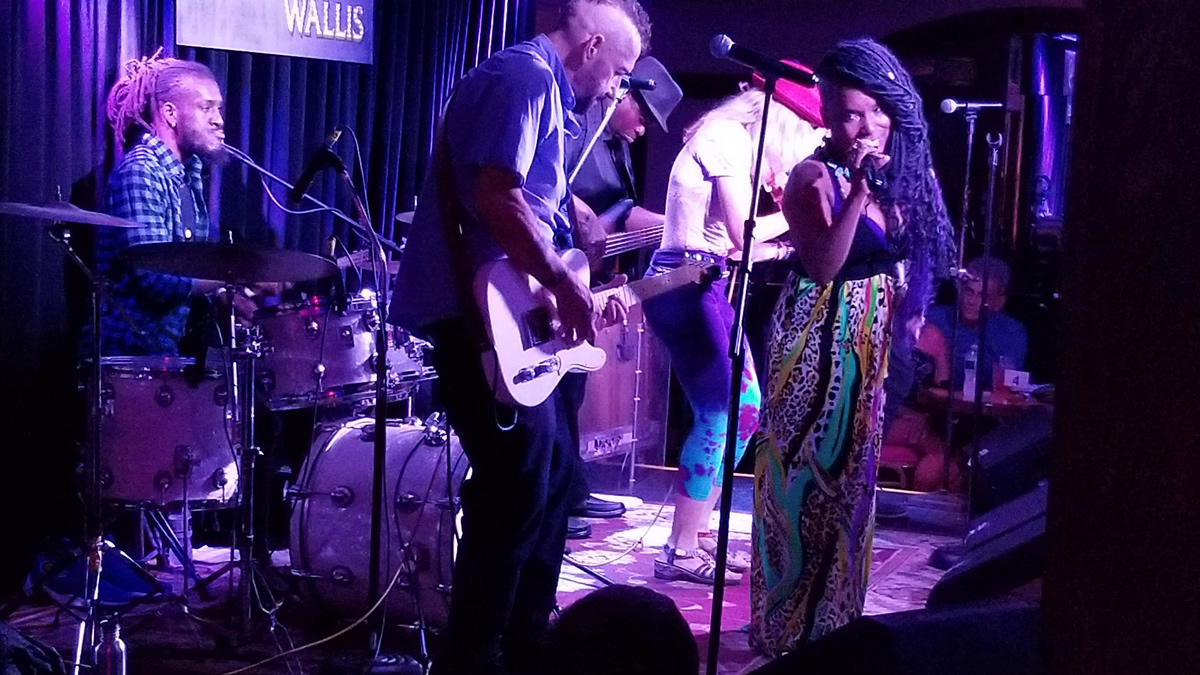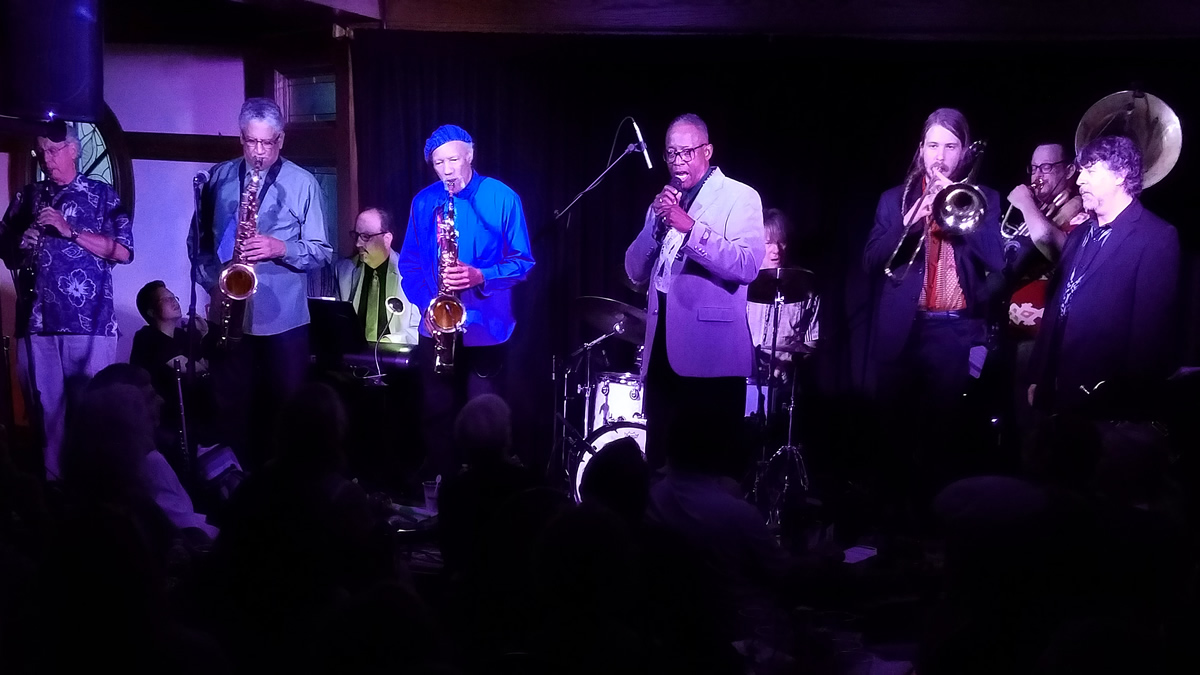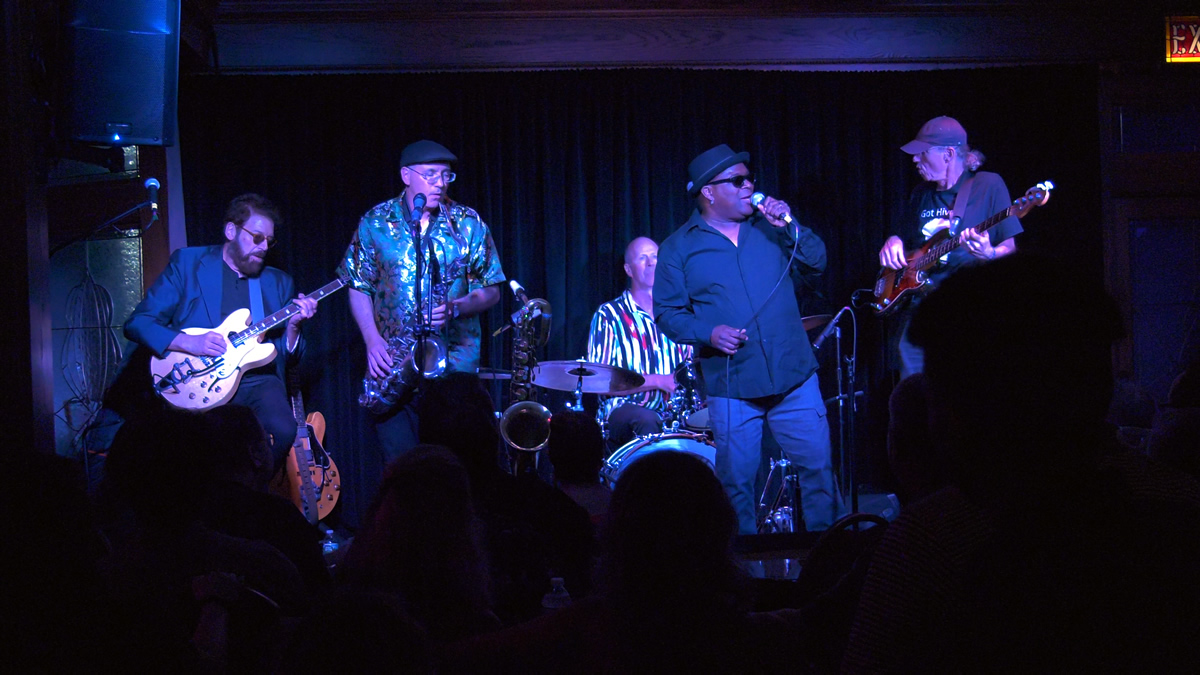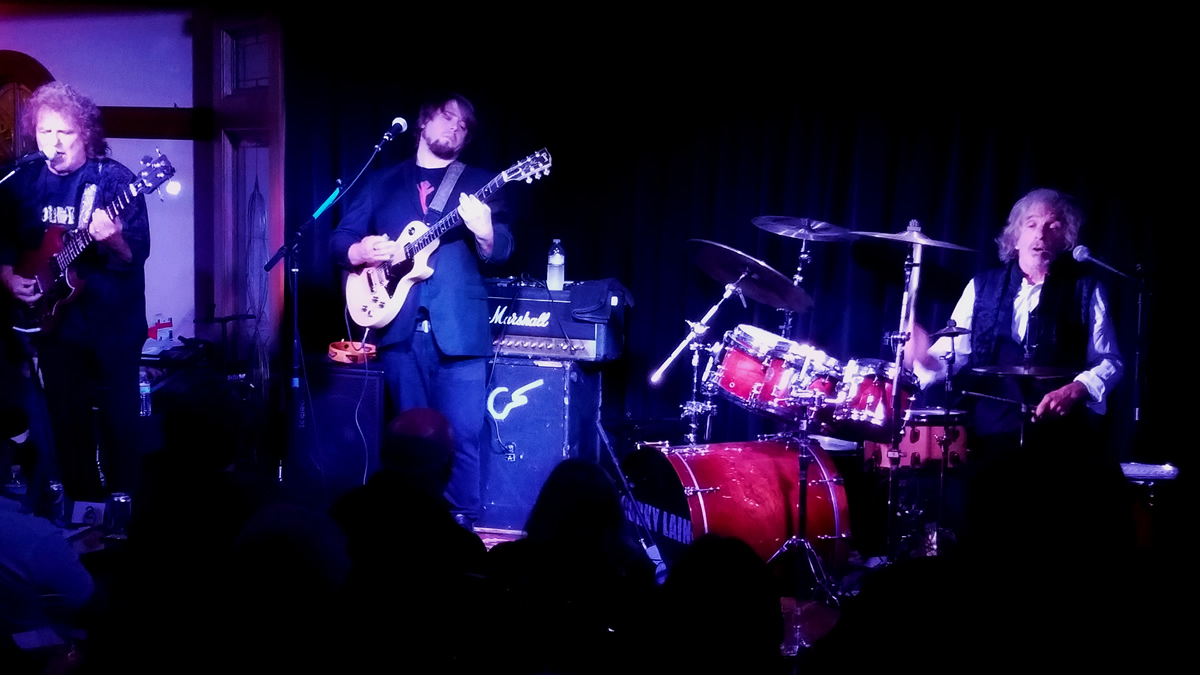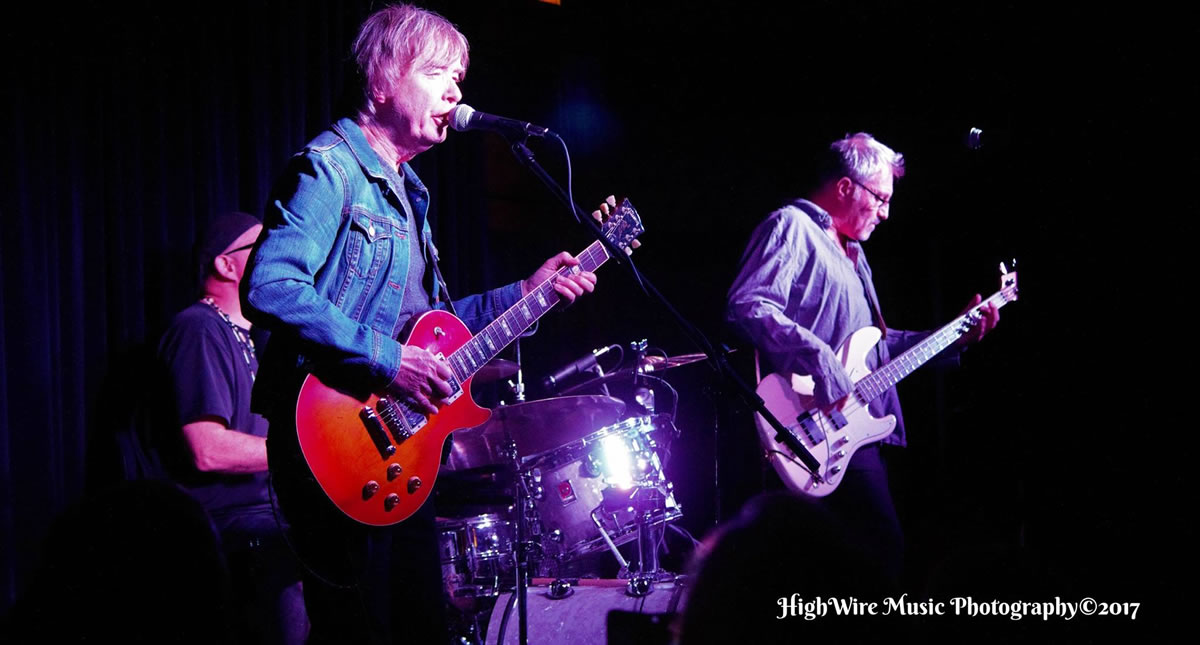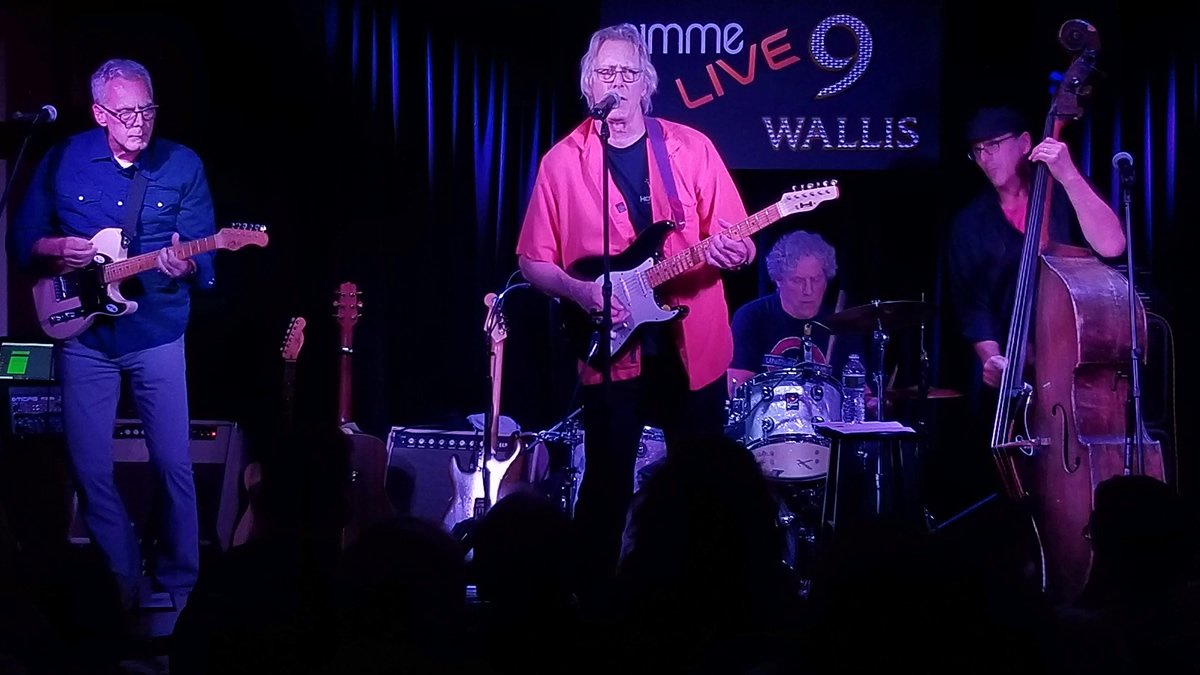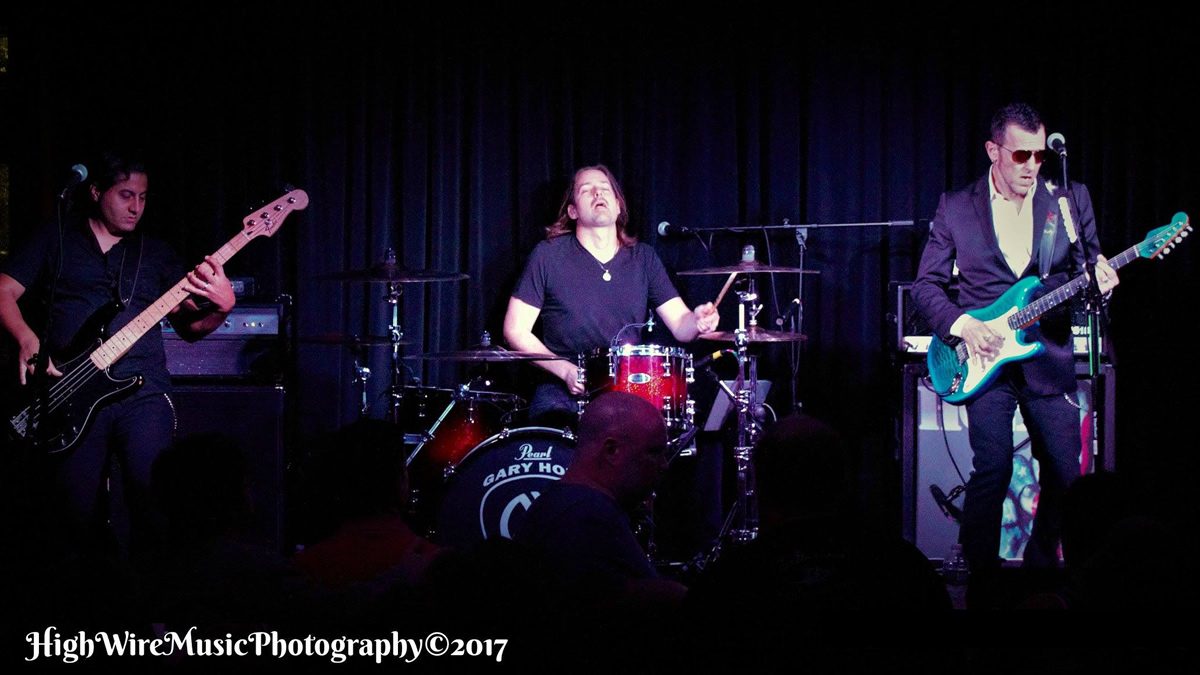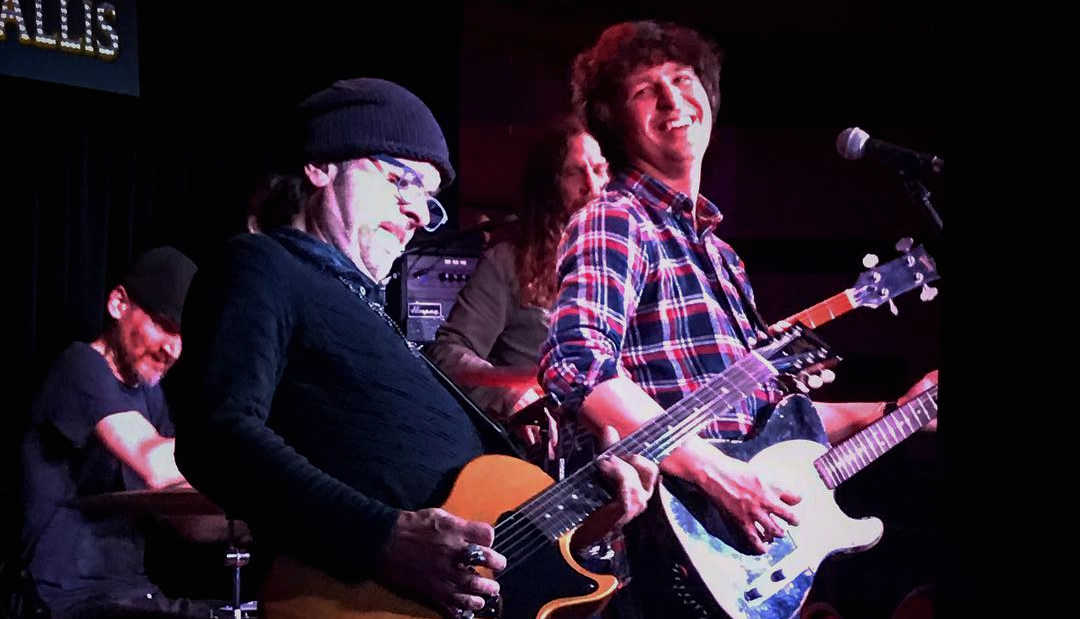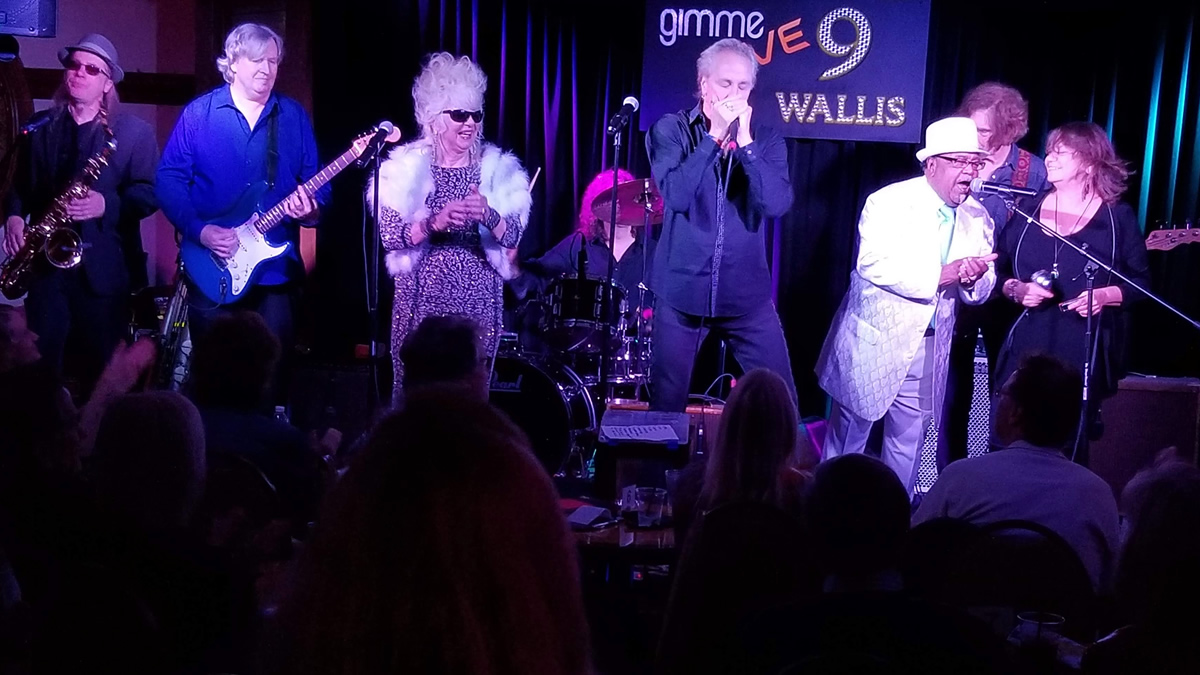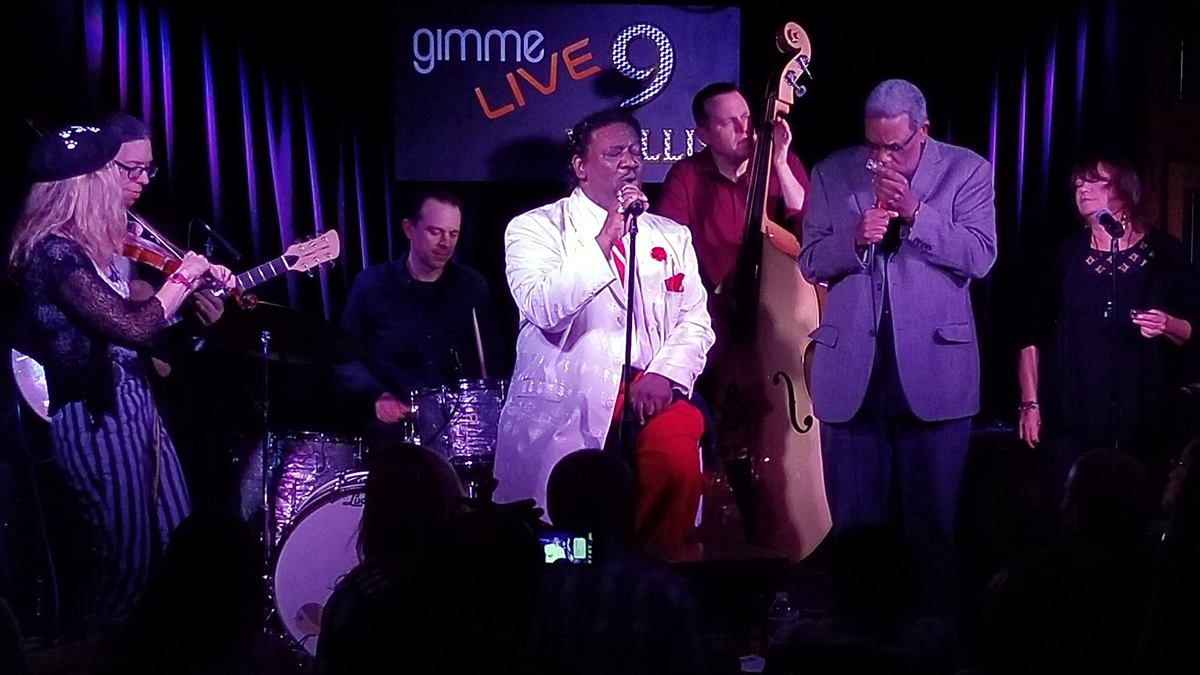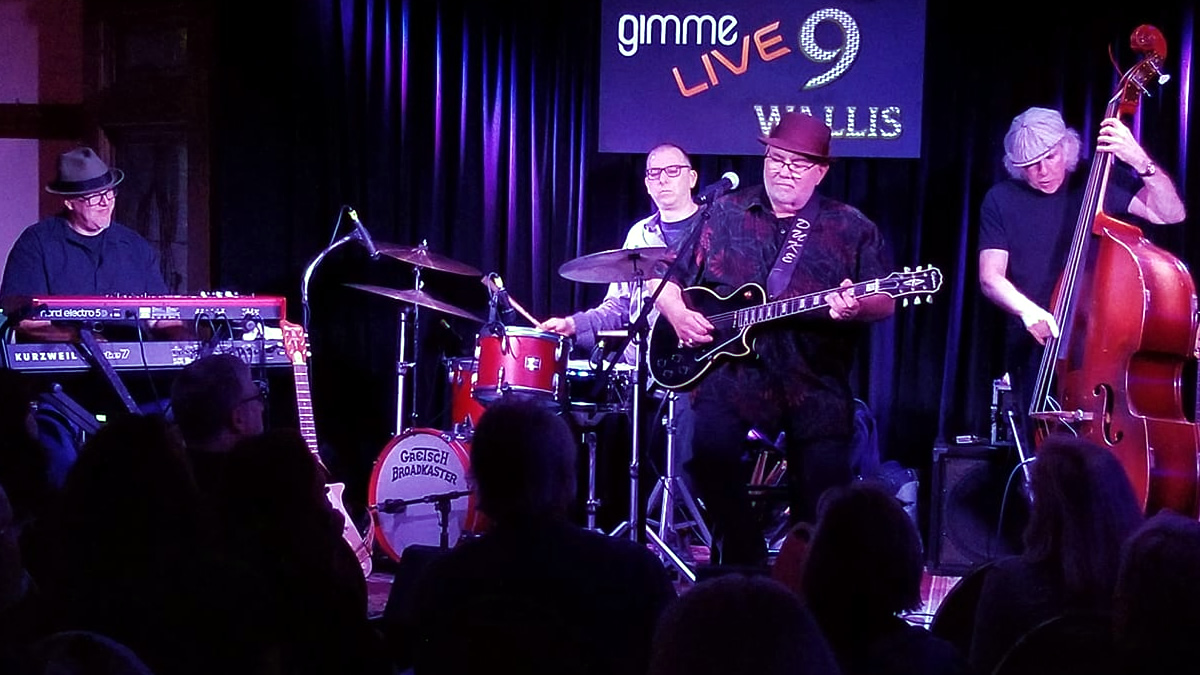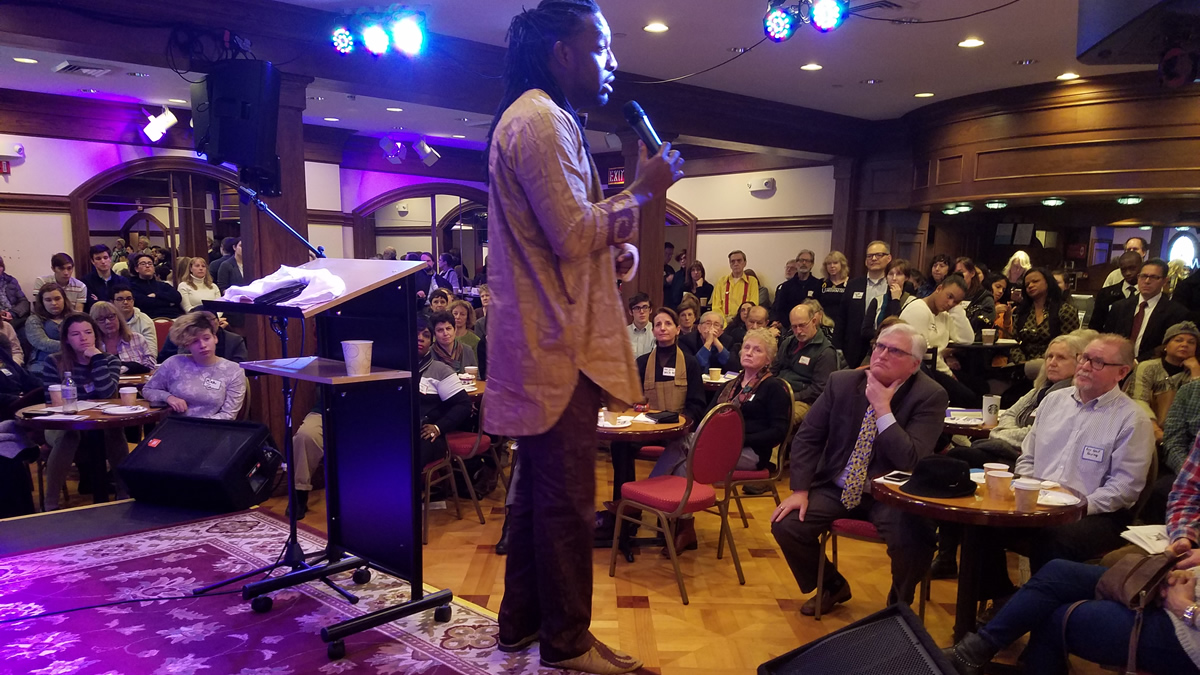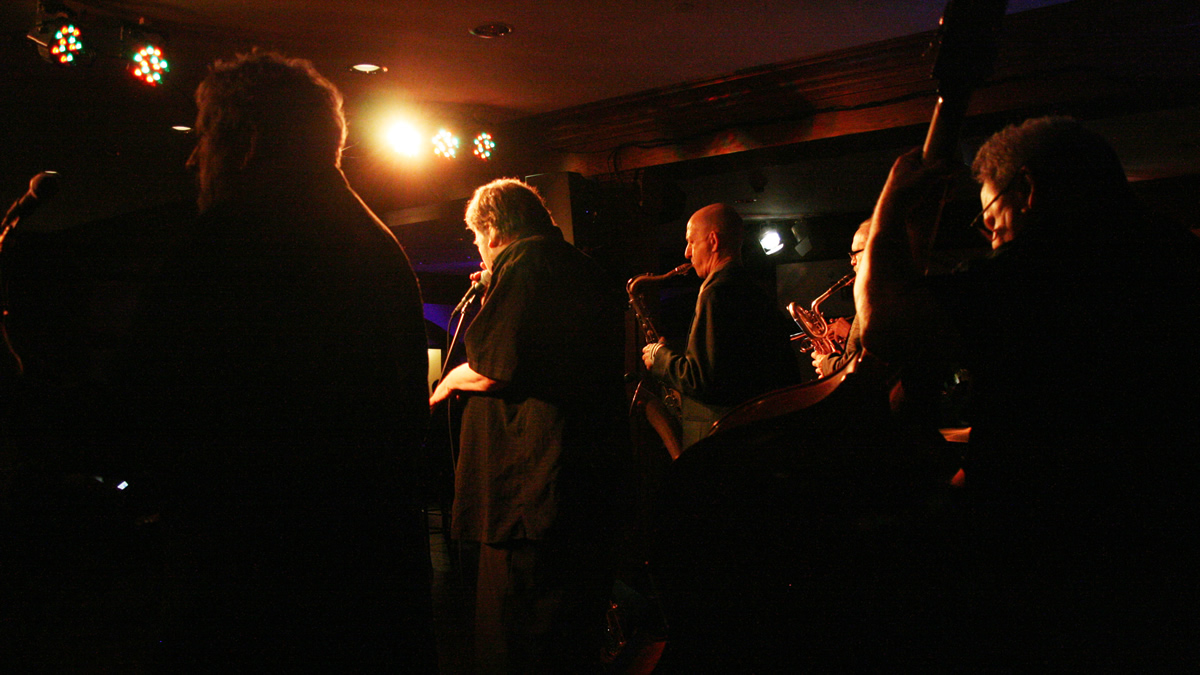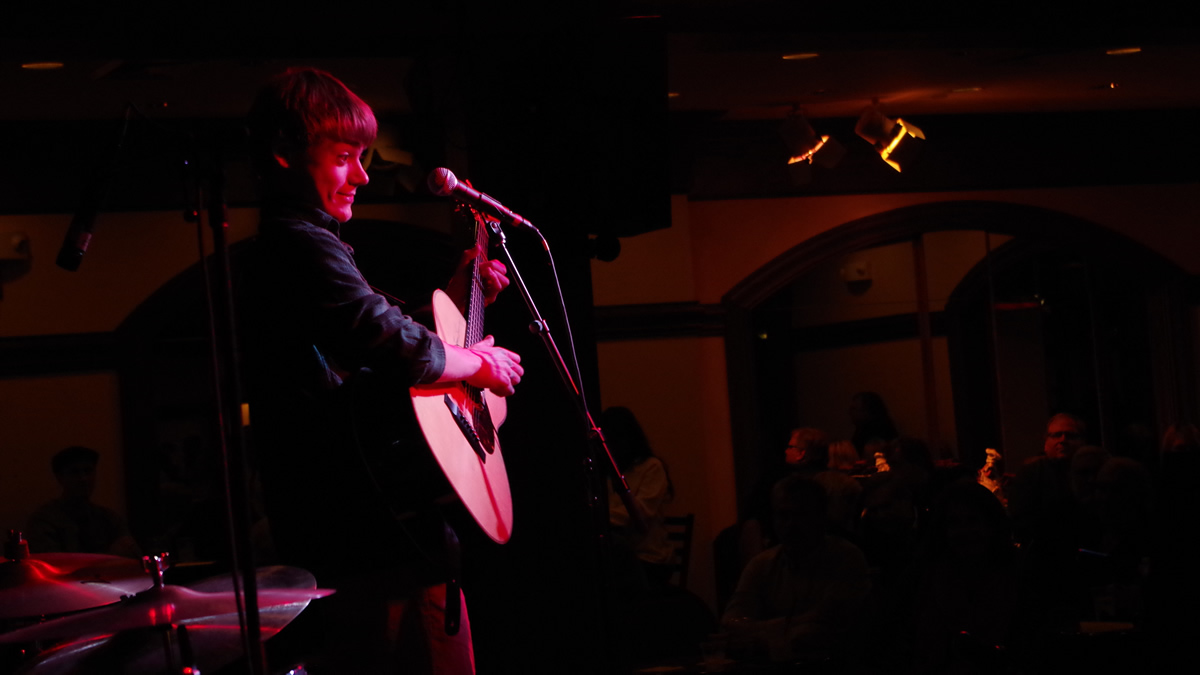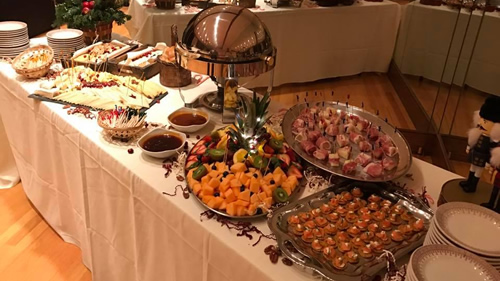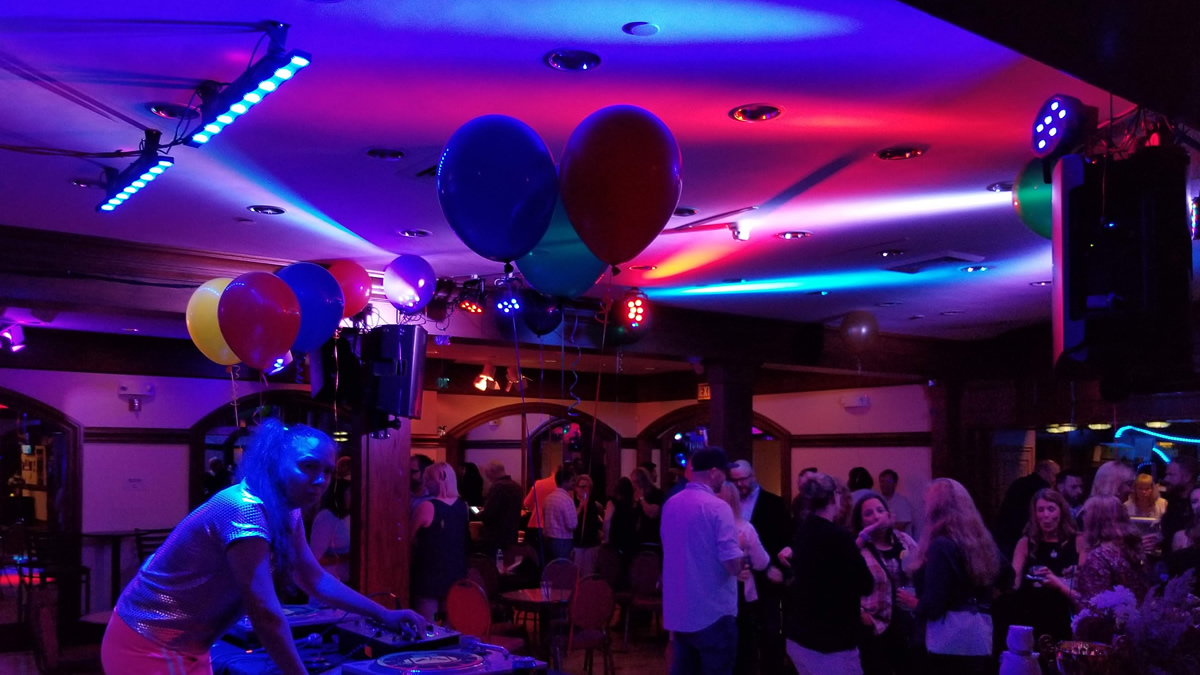 About 17 miles north of Boston, award-winning 9 Wallis is a gorgeous, fully restored, historic location conveniently situated in the heart of Downtown Beverly's Arts District at 9 Wallis Street, right next to the Larcom Theatre -- less than half a mile from the Beverly Depot rail station and 3 miles from Route 128, with plenty of nearby parking (see map).
In April 2017, after 4 years of presenting over a hundred shows at Beverly's Larcom Theatre (featuring Grammy-winners, Rock & Roll Hall of Famers and platinum recording artist), gimmeLIVE's owners Peter and Vickie Van Ness, transformed 9 Wallis into the most intimate, elegant, fully air conditioned listening room north of Boston with comfortable seating at tables, plus food & beverage service offering fine wines, local craft beers, specialty cocktails (featuring local distilleries and all-natural juices) and top-shelf spirits.
In August 2018, Peter and Vickie were presented with the Boston Blues Society's Keeping the Blues Alive Award for their work at 9 Wallis.
Because of its beautifully restored, tremendously flexible space with the best dance floor on Boston's North Shore, 9 Wallis has become a favorite venue for fundraisers, private parties and corporate events. Local charities have raised thousands of dollars at 9 Wallis (see examples). With world-class entertainment, an event can begin as a cocktail party or fully seated dinner...then transform into a nightclub-style dance party with concert quality sound and stage lighting.
CLICK HERE if you'd like someone to contact you about raising money for your charity. CLICK HERE if you want to book a party or corporate event.
Many new shows will be announced soon. Click here to join gimmeLIVE's FREE Concert Club and email list. You'll get special deals and prime seats before tickets go on sale to the public.
There is plenty of nearby parking at 7 lots from 150 feet away to 3 blocks away. Lots are 25 Cents/Hour (see map). Street parking is more. All parking is FREE after 8pm and on Sundays.
Want us to produce a concert or festival to raise money for your organization? Click here
Want to sponsor one of our shows? Click here