Critically Acclaimed Shows ... Up Close & Personal
ELIZA NEALS
DATE
Friday, December 6, 2019
TIME
8:00PM

(Doors 7:00PM)

VENUE

9 Wallis Street

Venue Details
TICKETS
RESERVED SEATS (ALL AGES)

$20.00, $25.00
"Sweet or Mean" CD Release Bash
Produced by Popa Chubby, who performs on the CD
Debuted #7 Roots Music Report Blues-Rock Radio Charts
#2 Roots Music Report New York State Radio Charts for 3 weeks
Top 10 Blues Album downloads on Amazon Digital for 2 Weeks
#10 song "Pawn Shop Blues" on SiriusXM B.B. King's Bluesville
Kneeling before one of America's truest art forms with an unconditional passion to give the Blues everything she's got. Eliza Neals, a Detroit blues-rock star on the rise, honors the gut-wrenching, soul splitting intent the American roots of contemporary blues represents with inspired songwriting, live performances, and magic not seen in years.
Don't miss Eliza Neals' only Boston area show on her Northeast U.S. Tour!
Eliza Neals Videos
Eliza Neals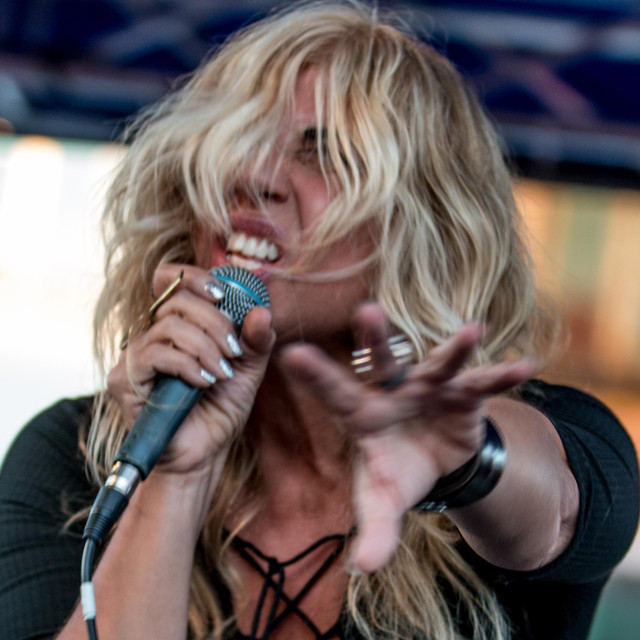 Simply breathtaking
Blues-rock that's powerful enough to knock you off your feet
Eliza Neals is a prolific songwriter, confident producer, arranger, bandleader, pianist, and one-of-a-kind live performer. Eliza sings with unearthly passion and velvety grit, effortlessly pushing air to new heights. Her operatically trained voice has been called both sexy and menacing. None of this is surprising, of course, as Eliza mentored with Detroit's songwriting legend Barrett Strong Jr.
"Eliza Neals and the Narcotics" is a combination of modern electric Blues, Psychedelic Rock with a twist of Jam band and Southern Soul. Original compositions have garnered Eliza a 2018 Detroit Black Music Award for "Blues Artist of the Year." and FIVE Detroit Music Awards. A total of eight nominations in the newly formed "Independent Blues Awards" along with "Get Ready To Rock UK's" glowing Best Artists awards in five categories.
Eliza's history of opening/performing for great musicians goes back many years from Detroit's Godfather Barrett Strong to George Clinton, The Four Tops, Walter Trout, Kenny Olson, Mike Zito, Tommy Castro, Poppa Chubby, Albert Castiglia, Micki Free and recently Victor Wainwright.
Eliza last album "10,000 Feet Below" was on over '20 Top Albums of 2017' lists as well as finishing the year at #14 on the Blues-Rock chart and #41 on the Blues RMR chart.
SIRIUS XM CH.74 B.B. Kings Bluesville has had Eliza Neals in rotation since she released her incendiary 'Breaking and Entering' literally breaking her into the National Blues scene. A total of FIVE of Eliza's songs have been played on and are still in rotation on Sirius XM satellite radio. Her blues ballad "Another Lifetime" reached #6 on Rack-of-Blues and her most recent single New Orleans infused "Love Dr. Love" reached #12 on Rack-of-Blues in 2018. Eliza's albums have made it onto Billboard Top #25 and had 5 singles in the TOP 5 spots on Amazon and Itunes for over 3 months.
A cadre of amazing musicians has backed up Eliza Neals over the years. Howard Glazer, currently the lead guitarist, is an international Blues guitarist with a side of Rock and one hell-of-a-feel.
Her radio charting and press is phenomenal, however, the standout is seeing Eliza Neals perform live. Eliza's live shows are exciting, intoxicating and jam-packed with sultry powerful vocals, spirited moves, and soulful piano playing, all while leading her stellar band not missing a beat. Phil Ohlinger the president of the Ohio "Big Bend Blues Bash" who booked Eliza said, "In seventeen years we have had some great women vocalists perform but NOT ONE has outperformed Eliza. I think we have a new crowd favorite!."
ABOUT 9 WALLIS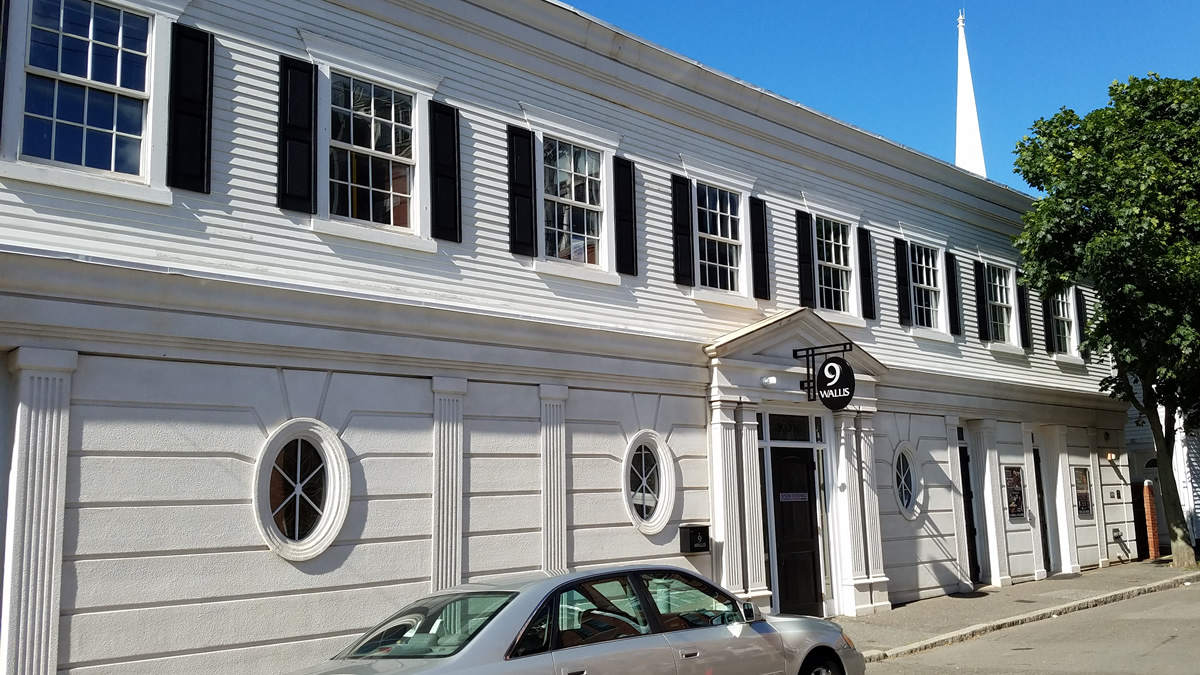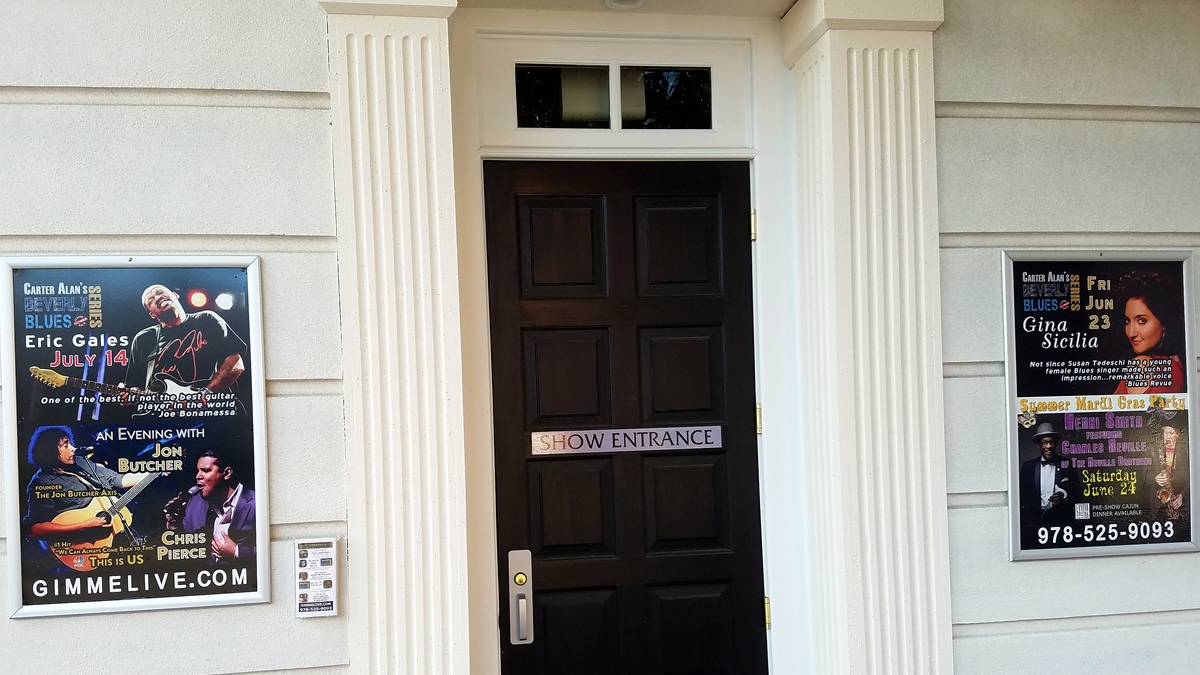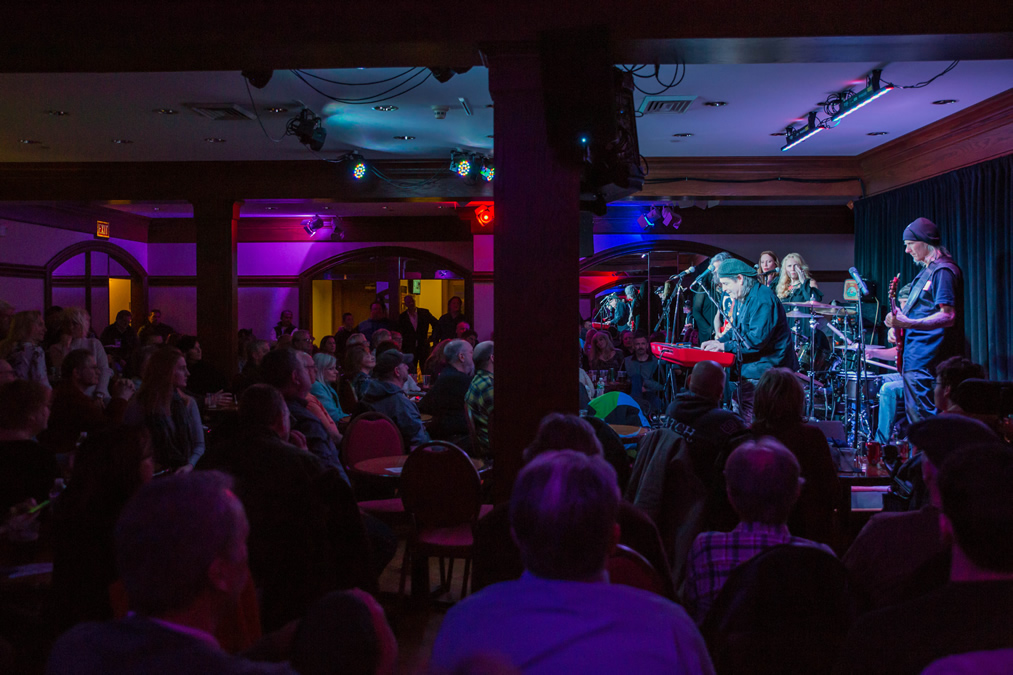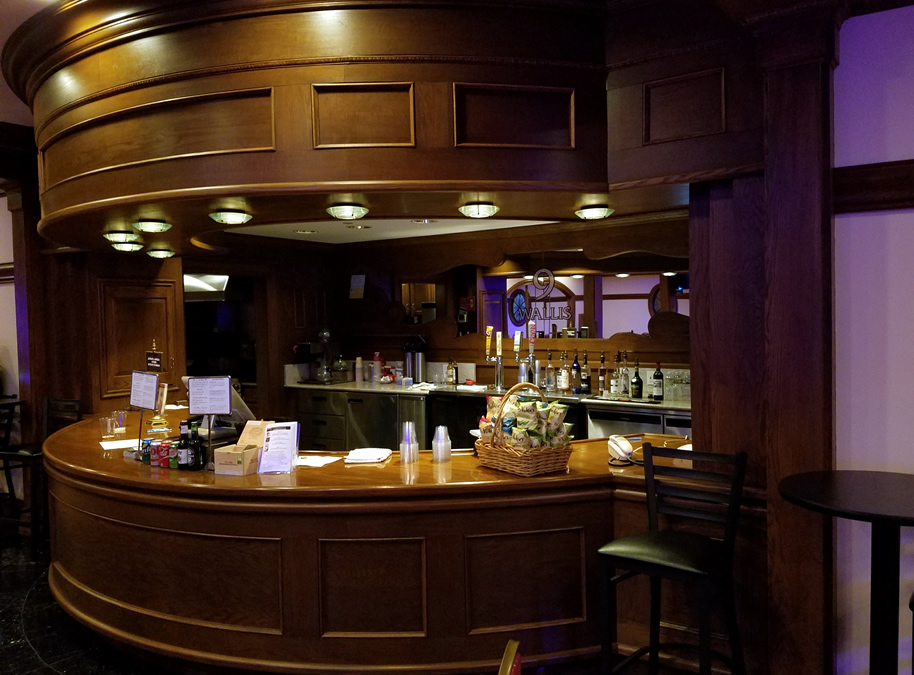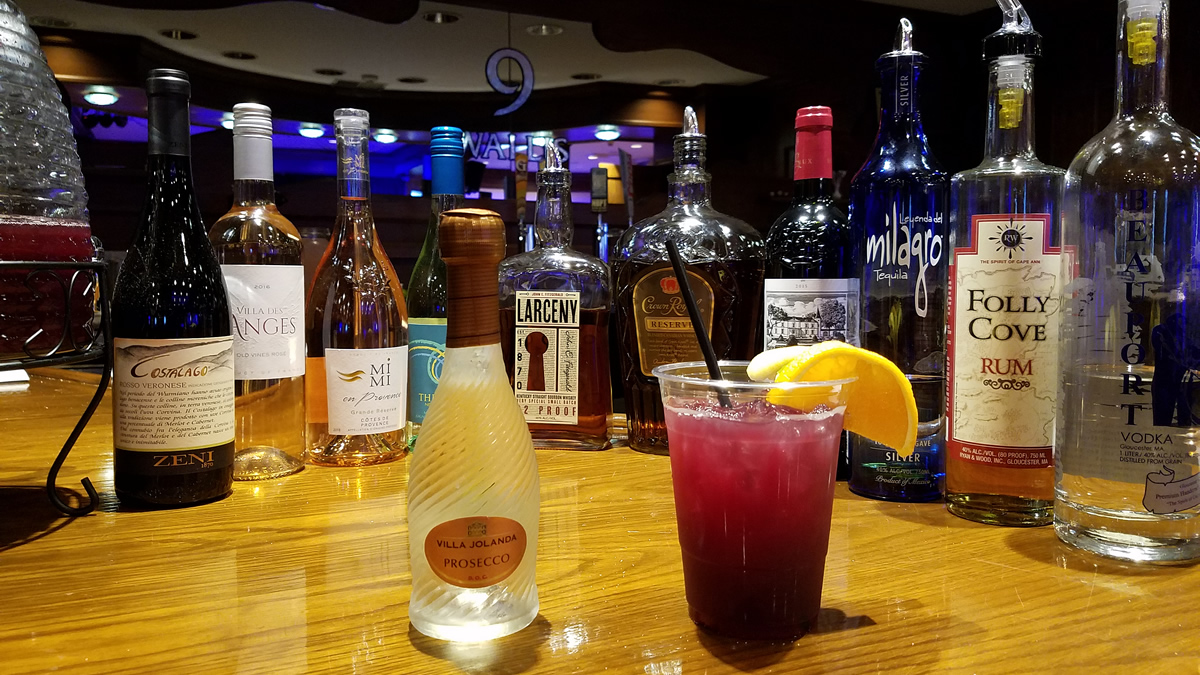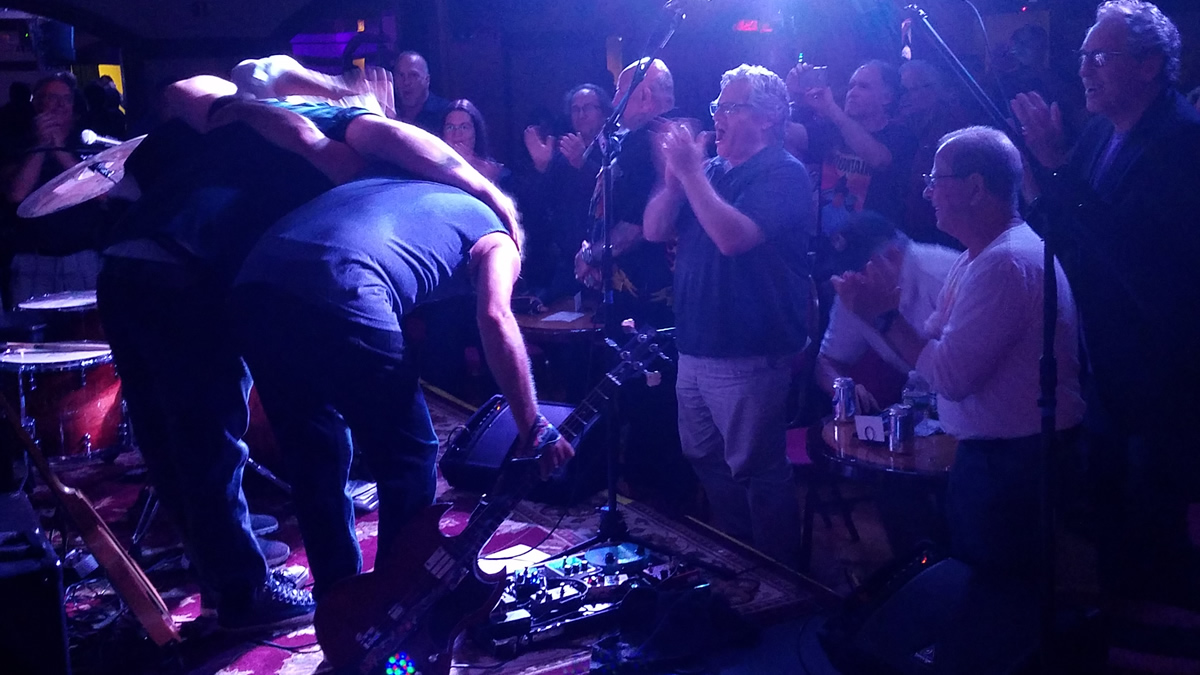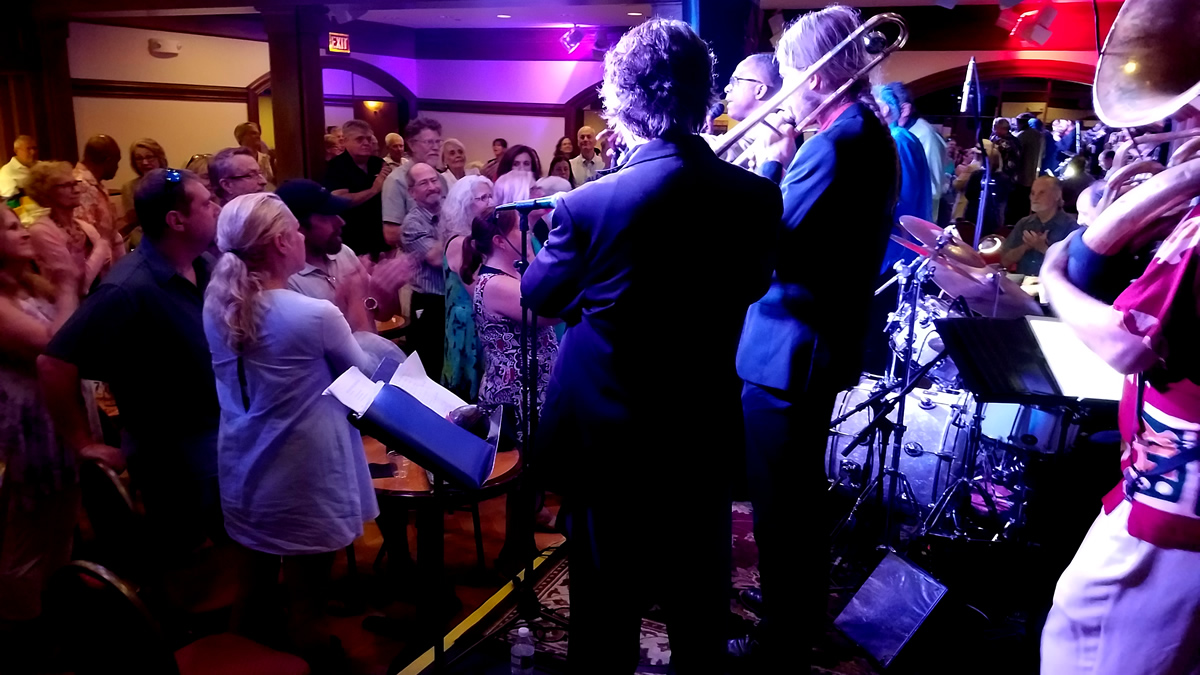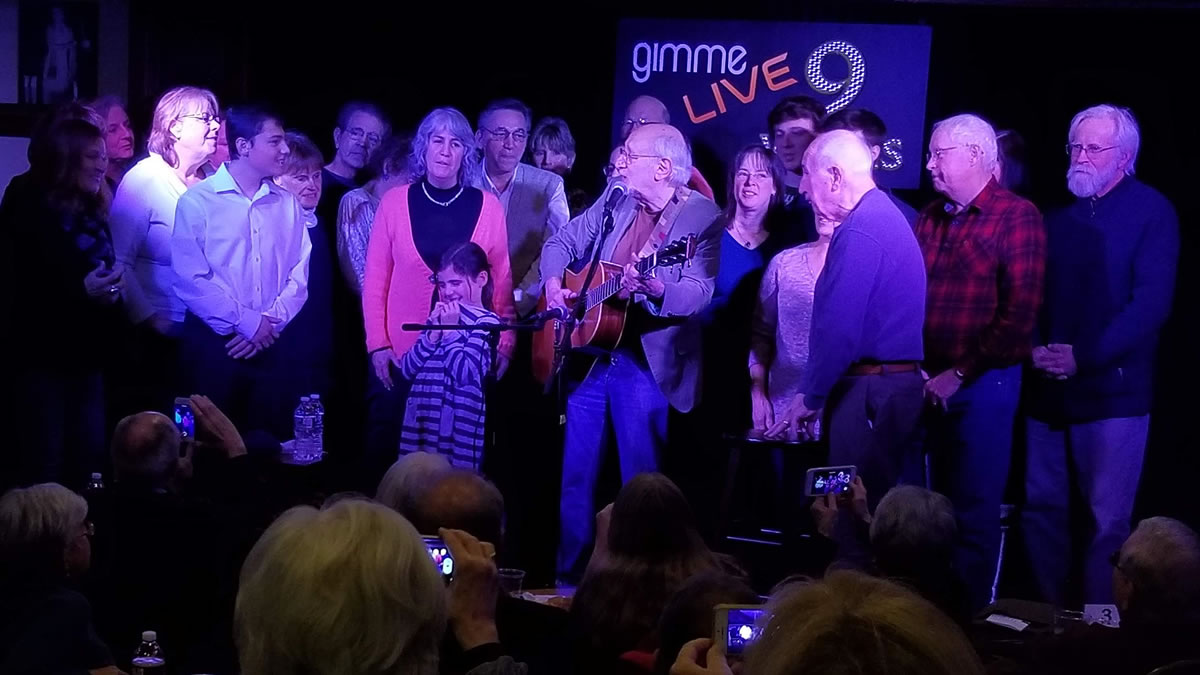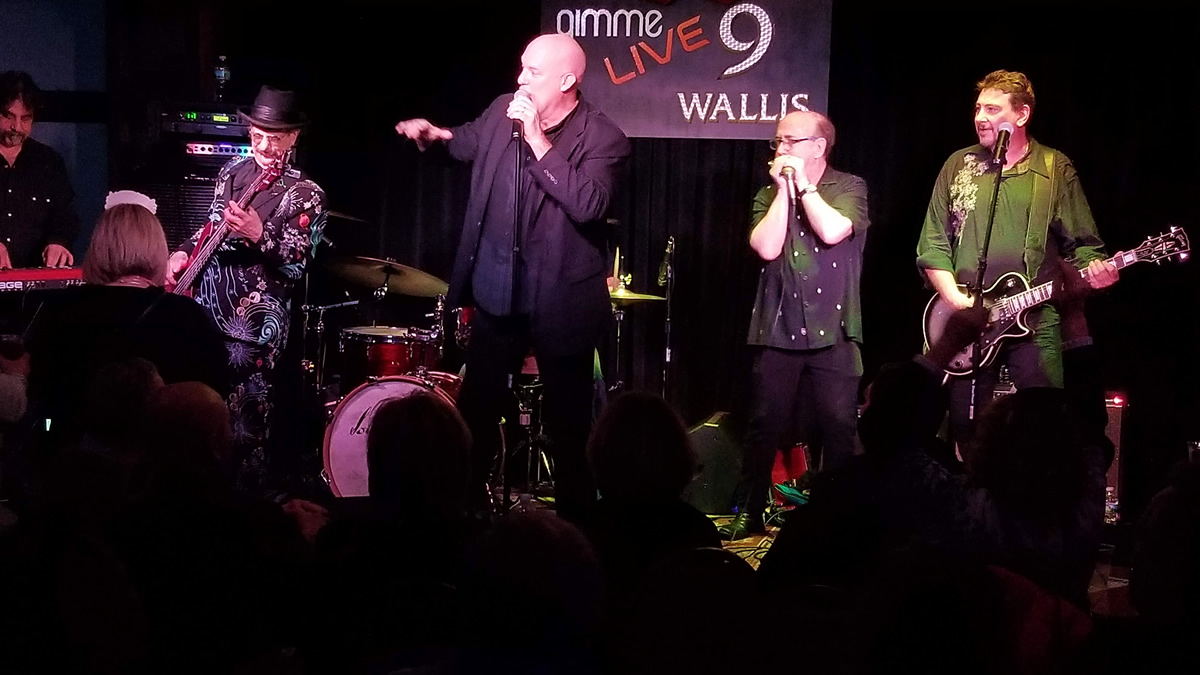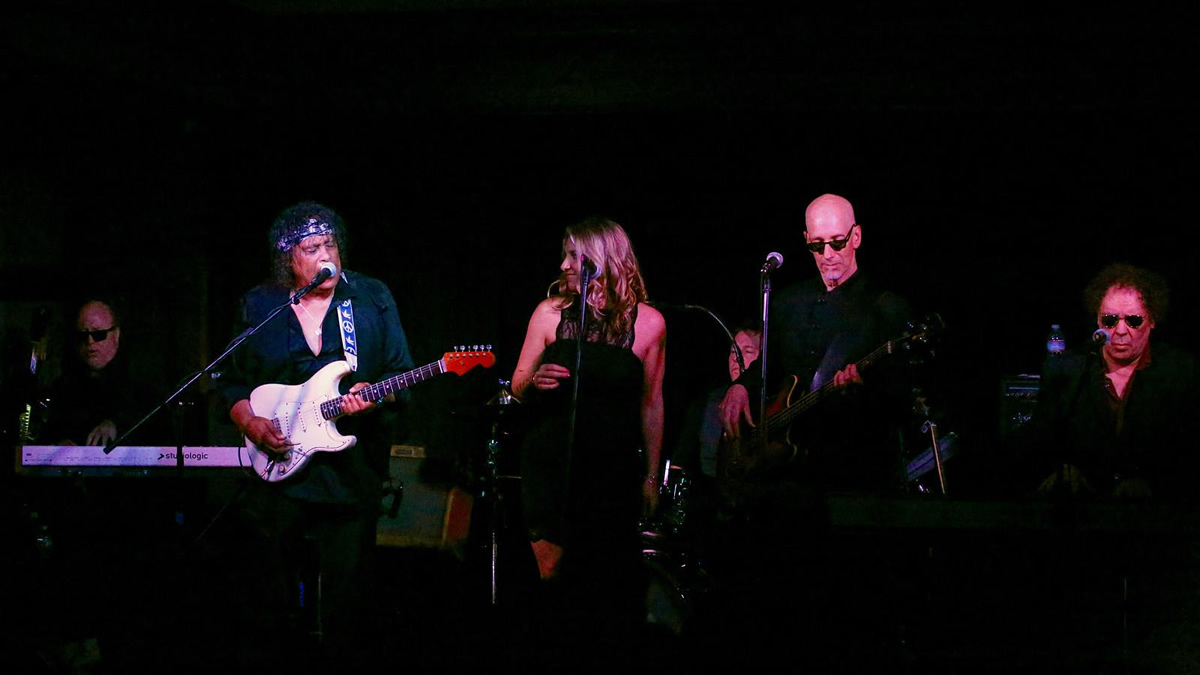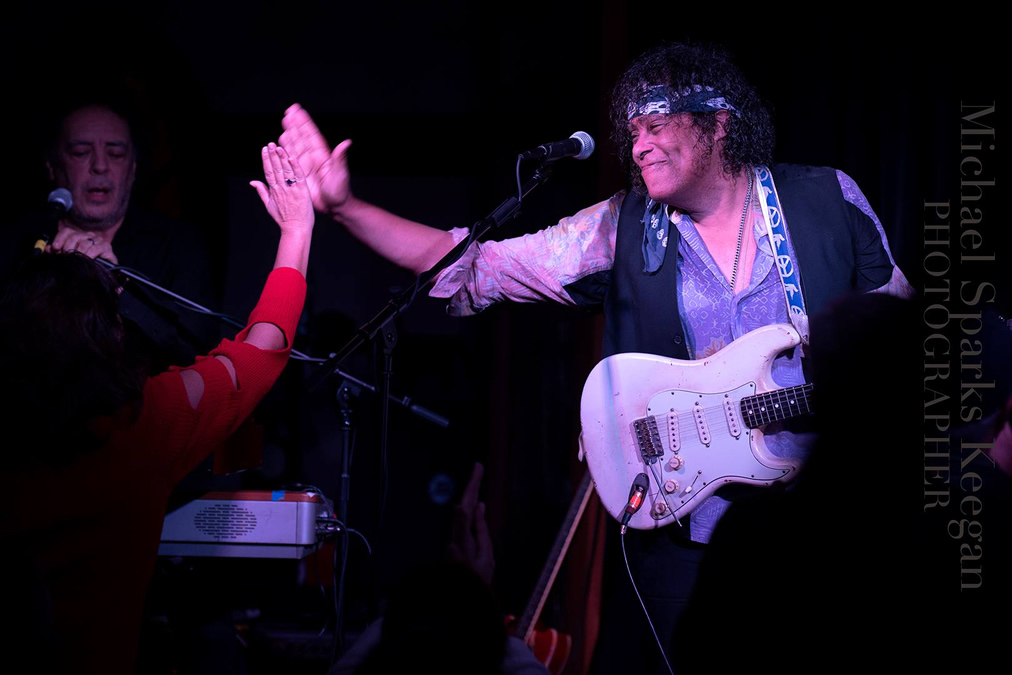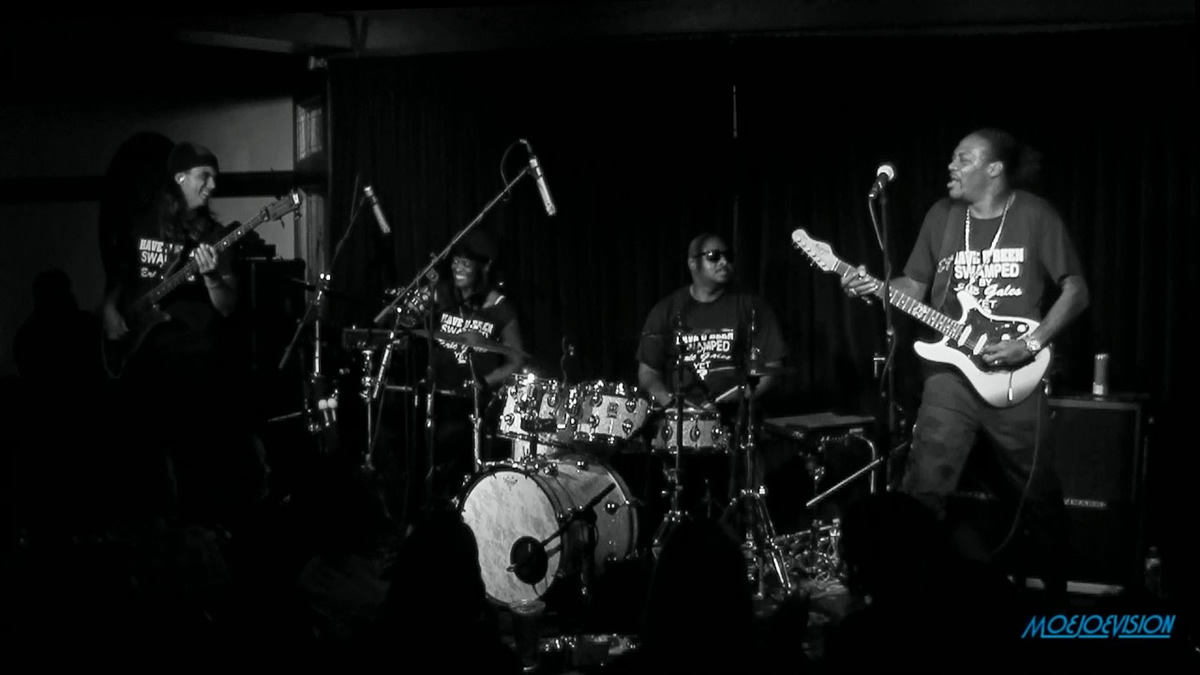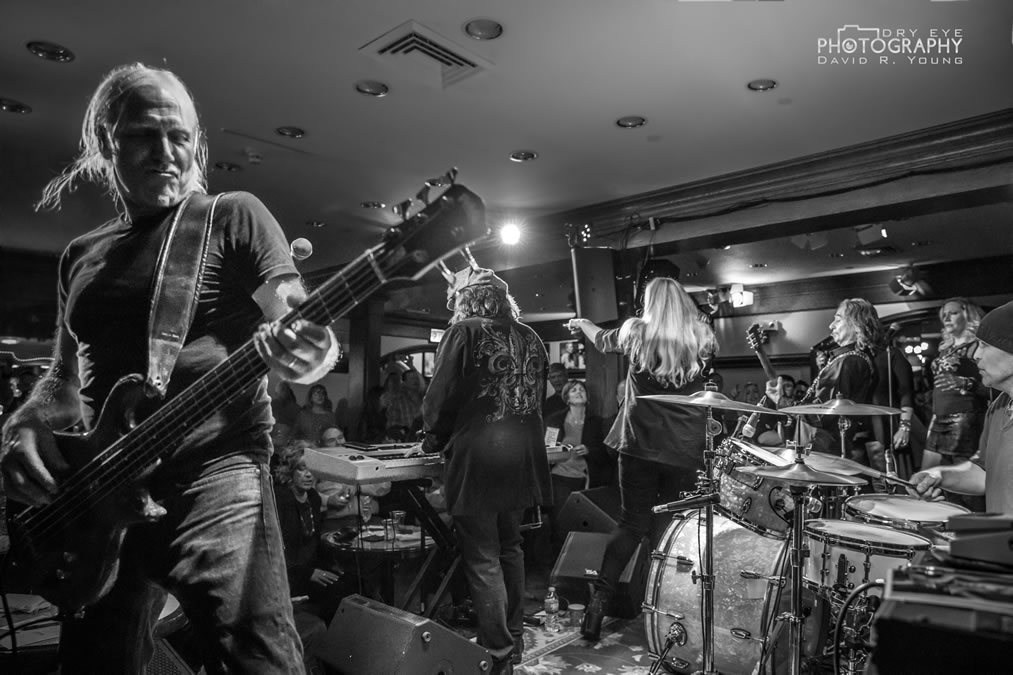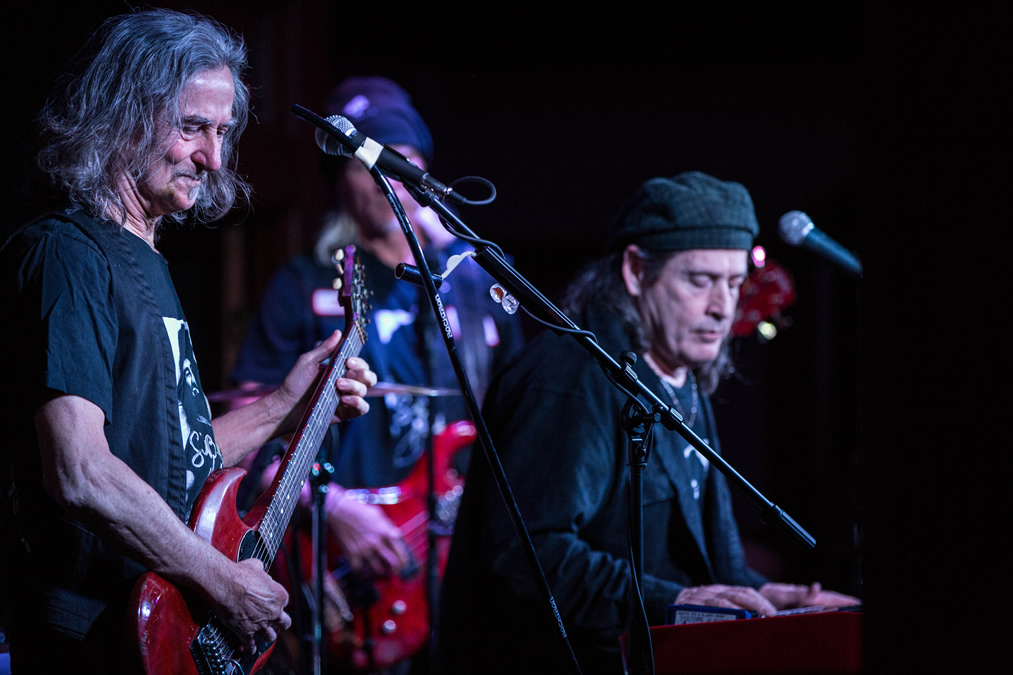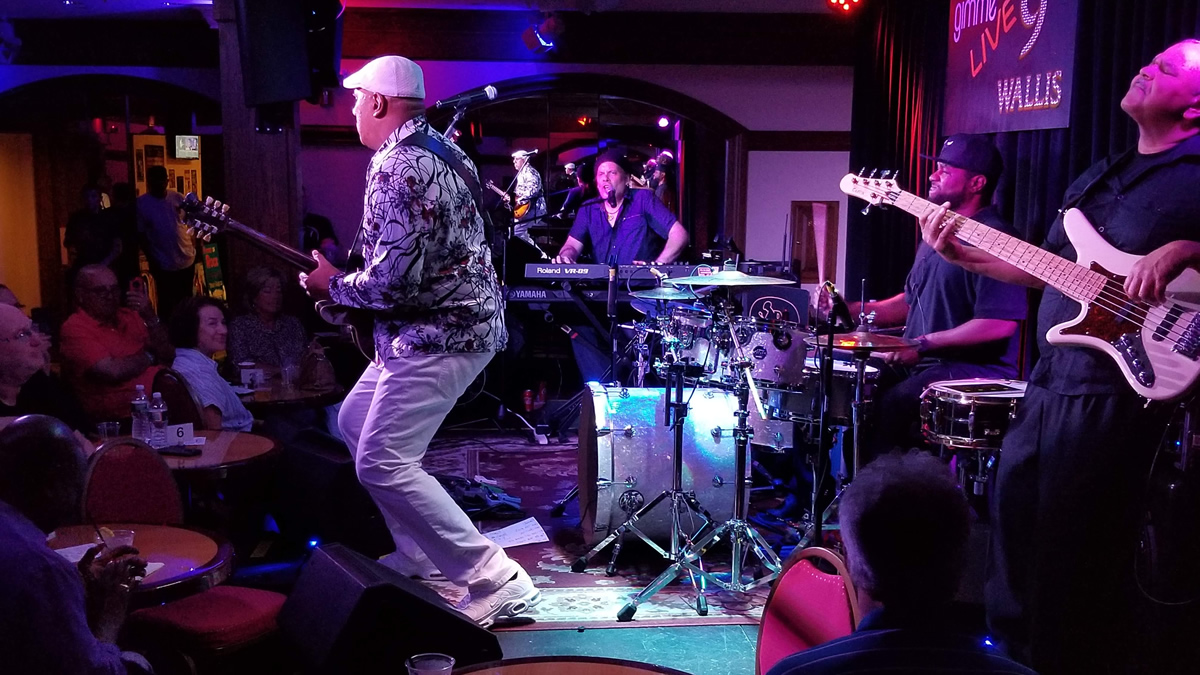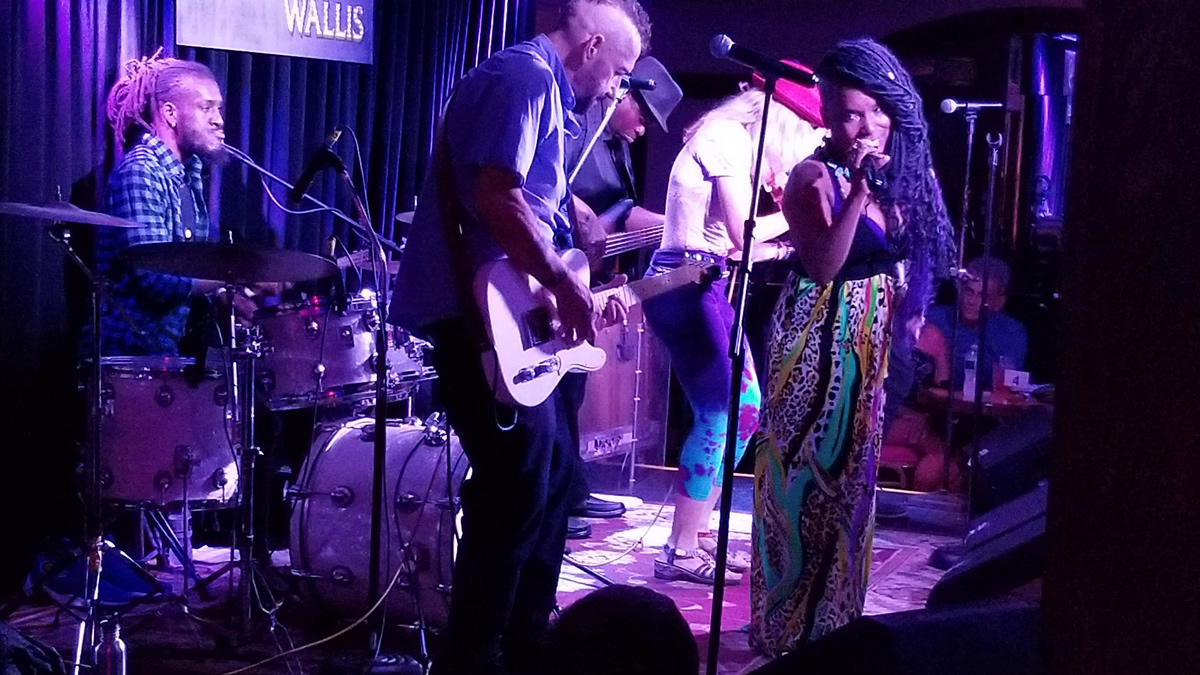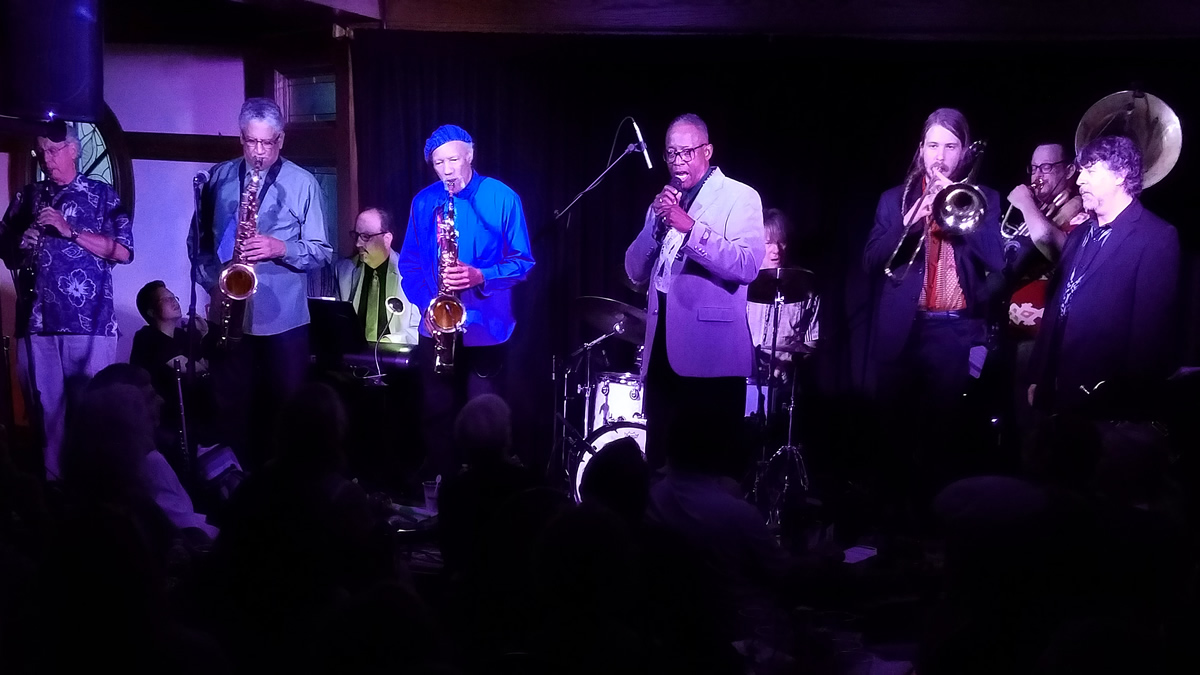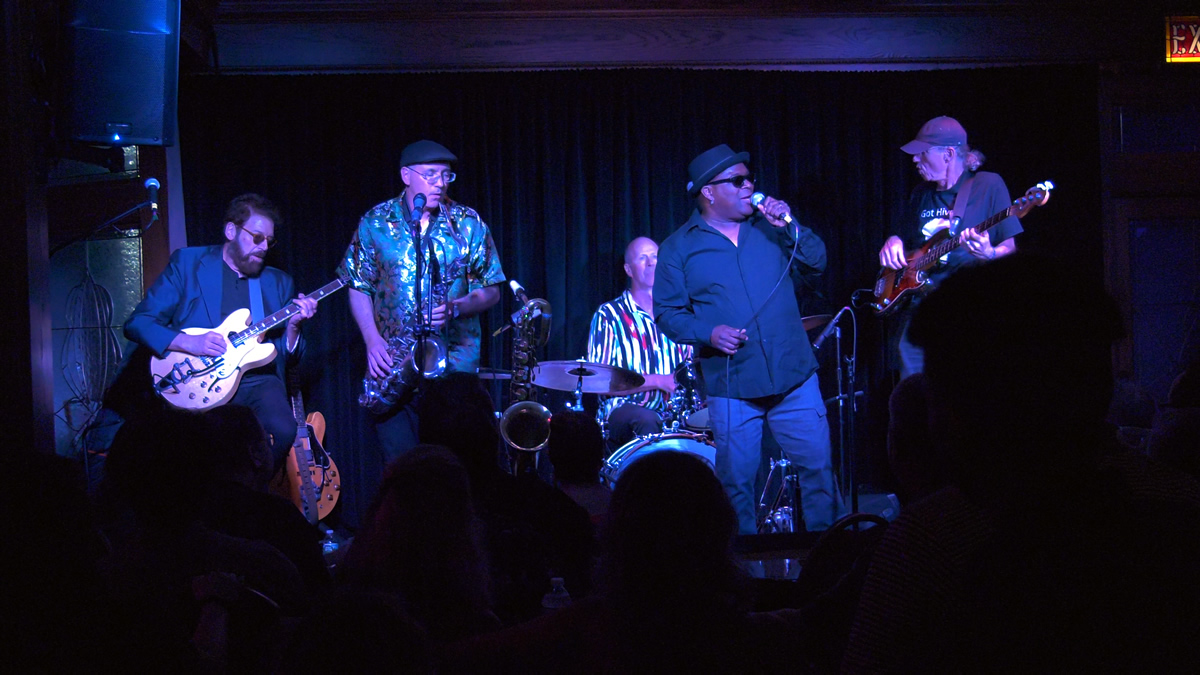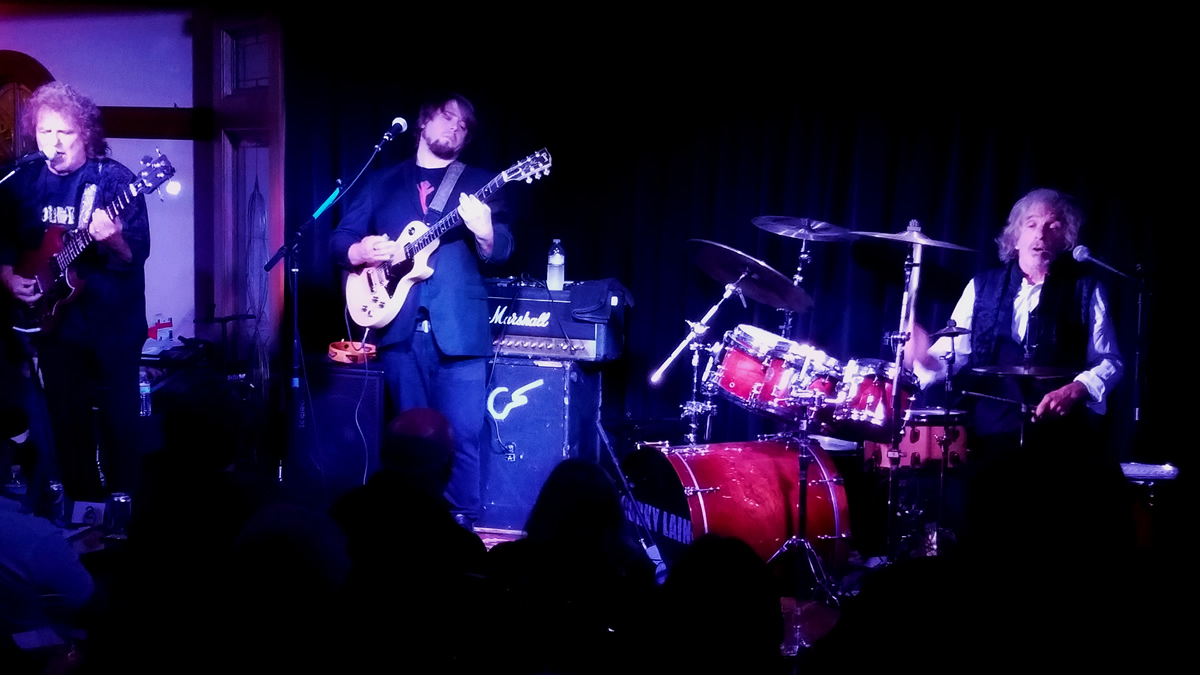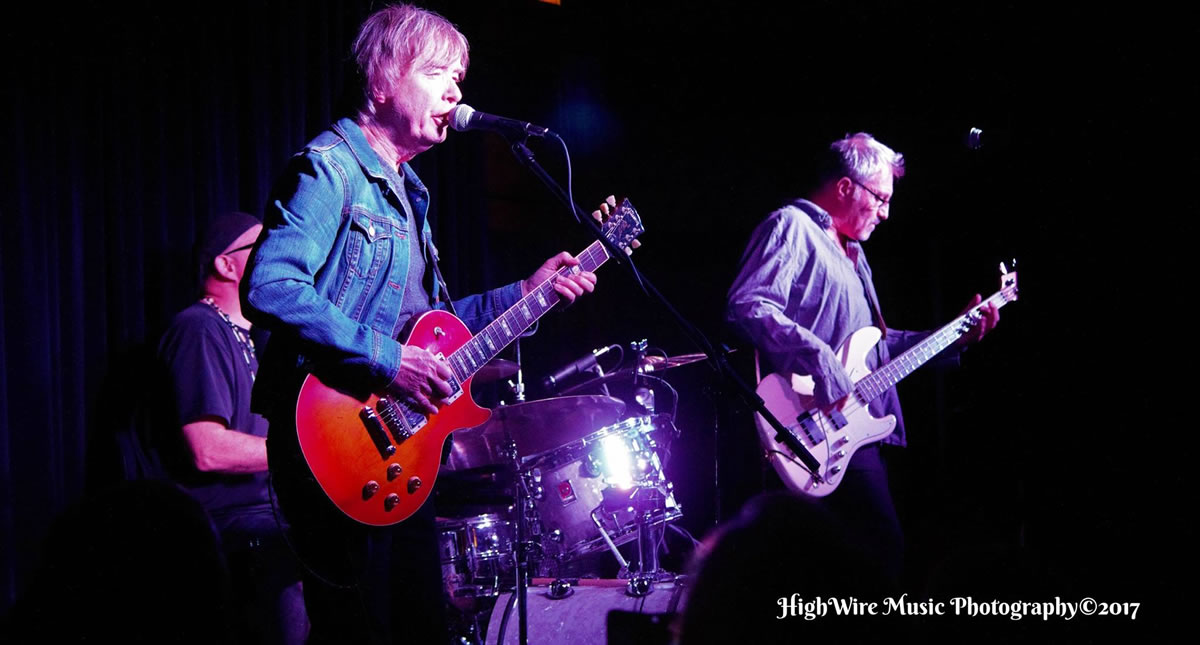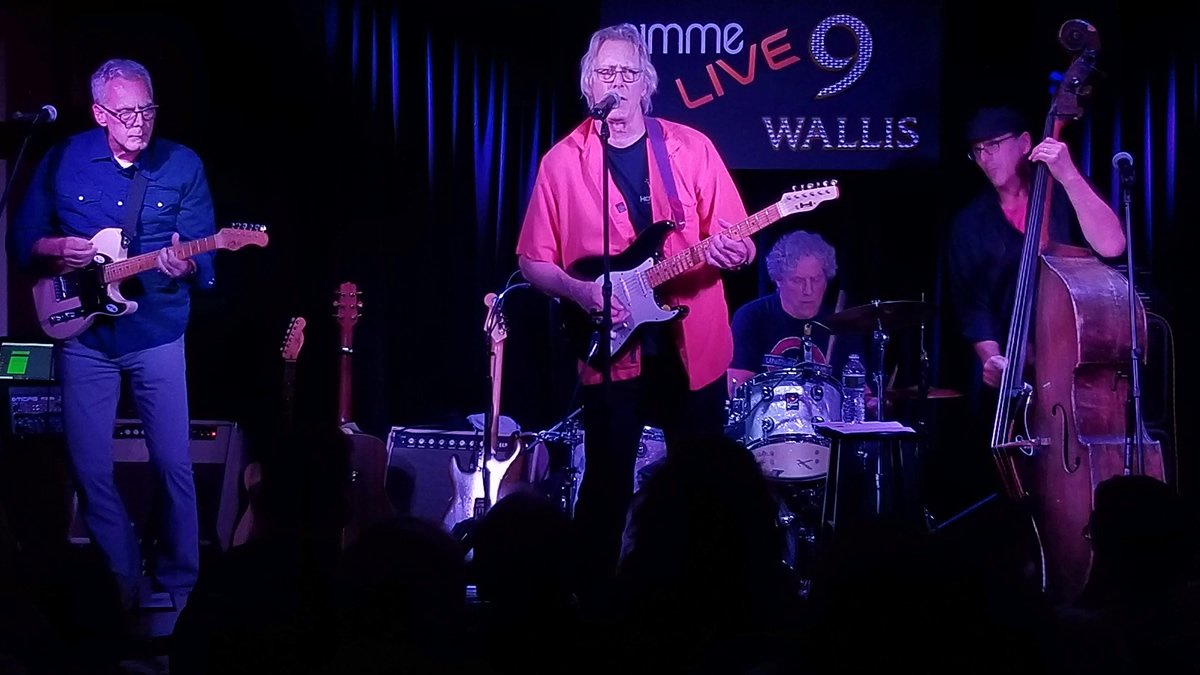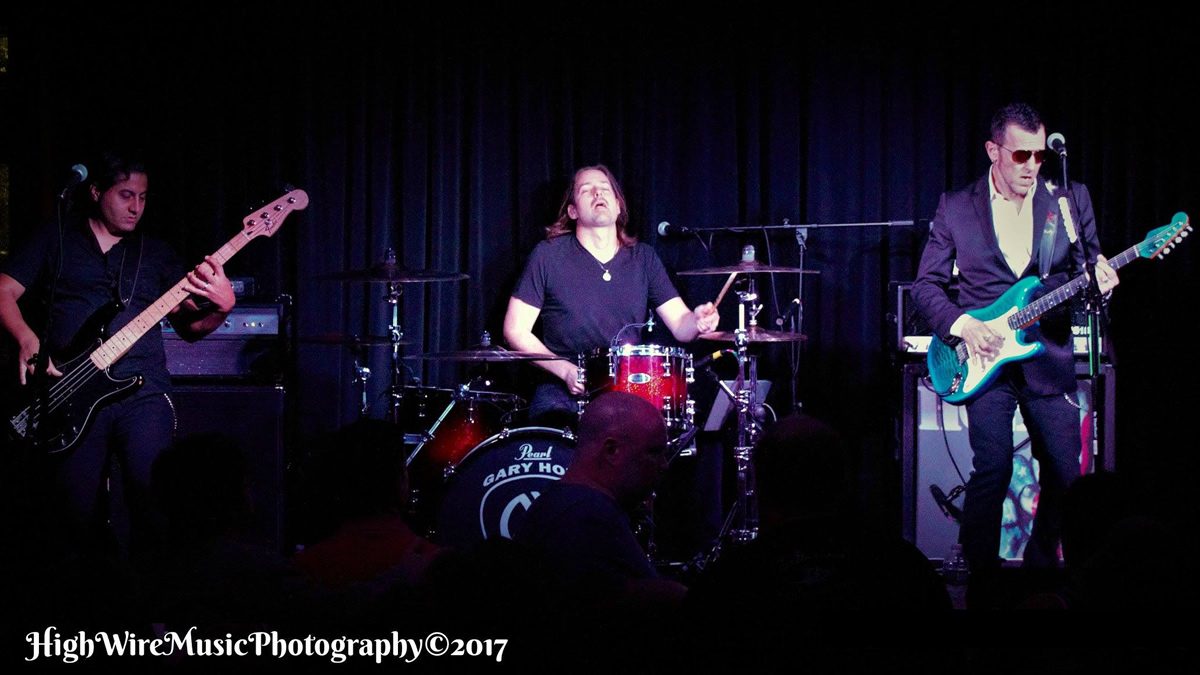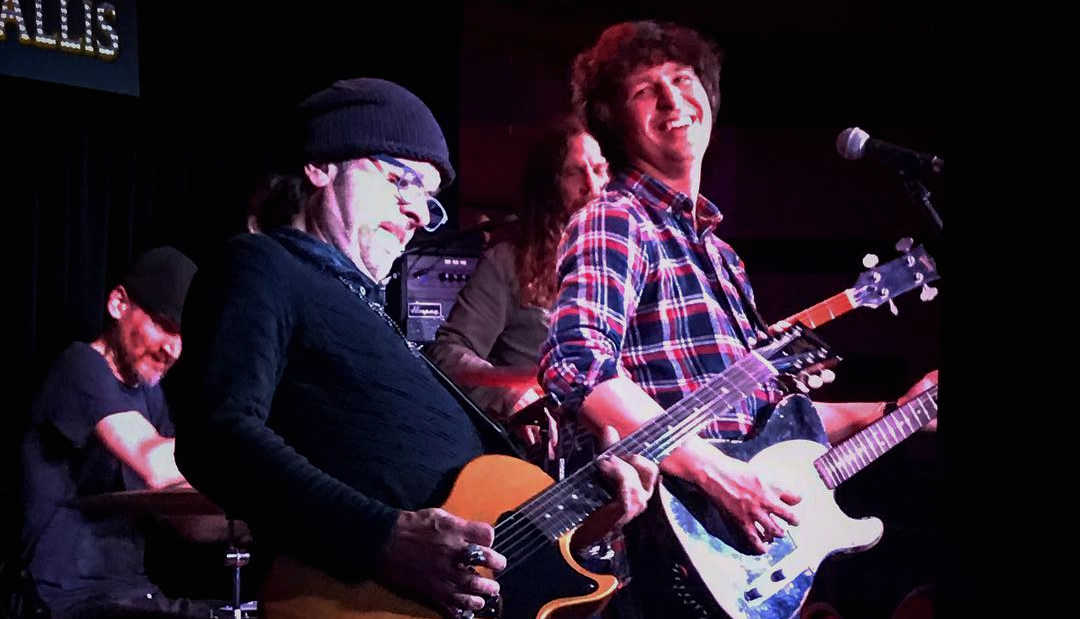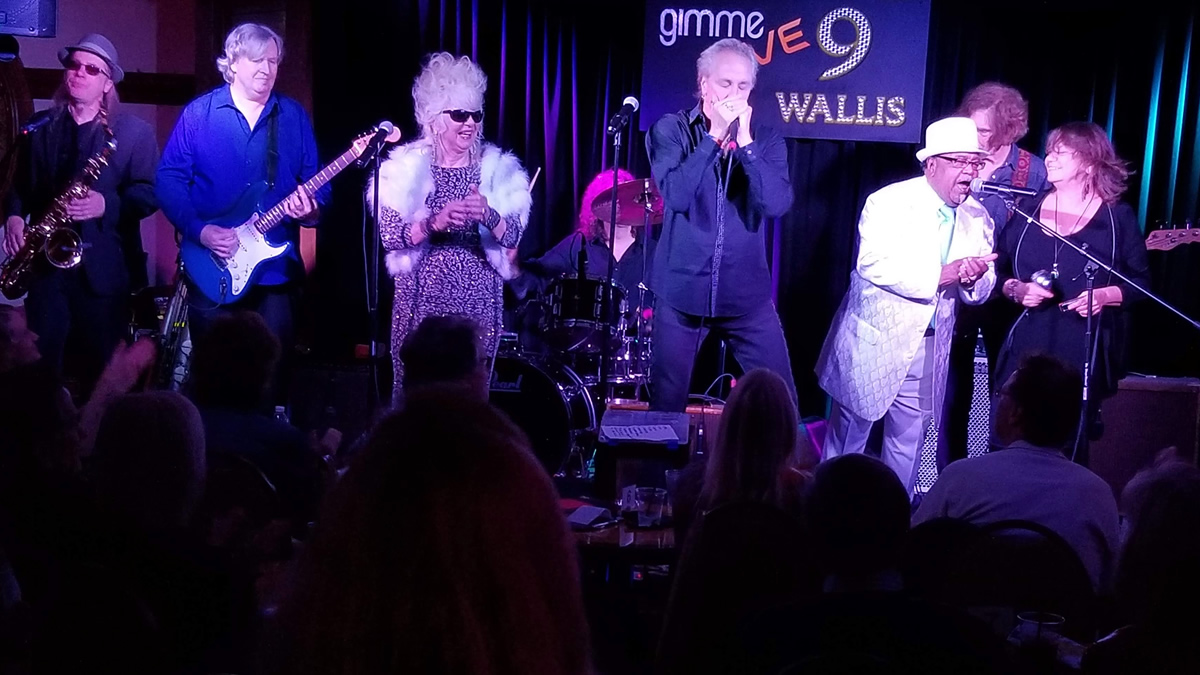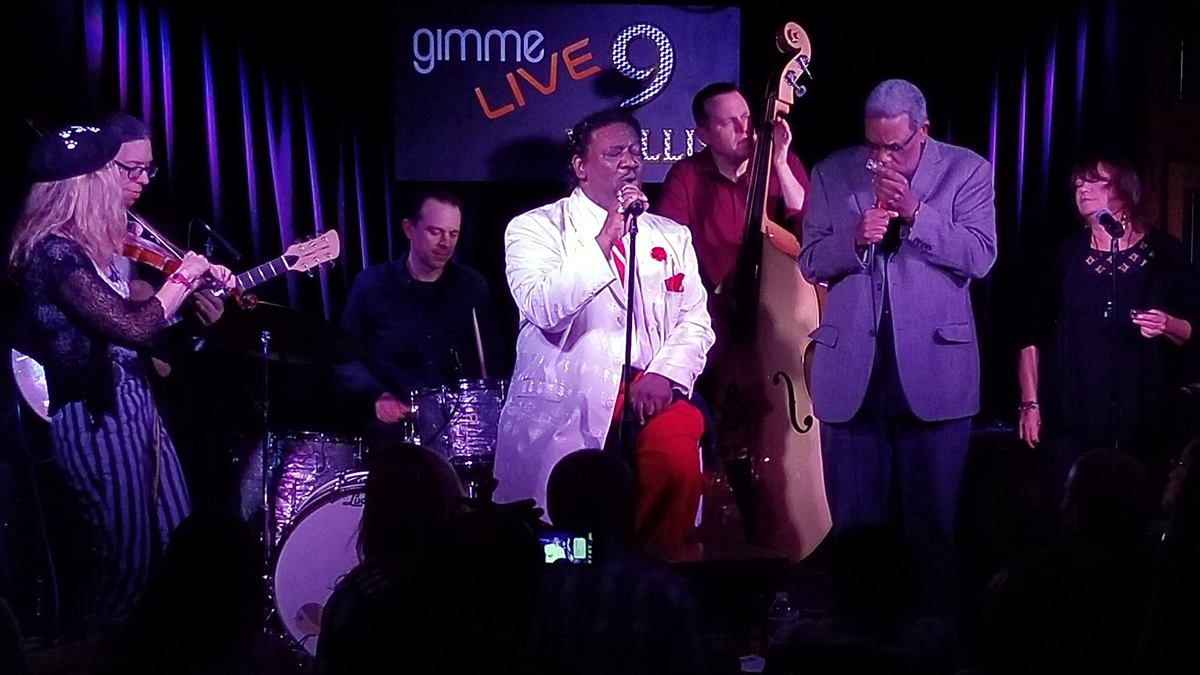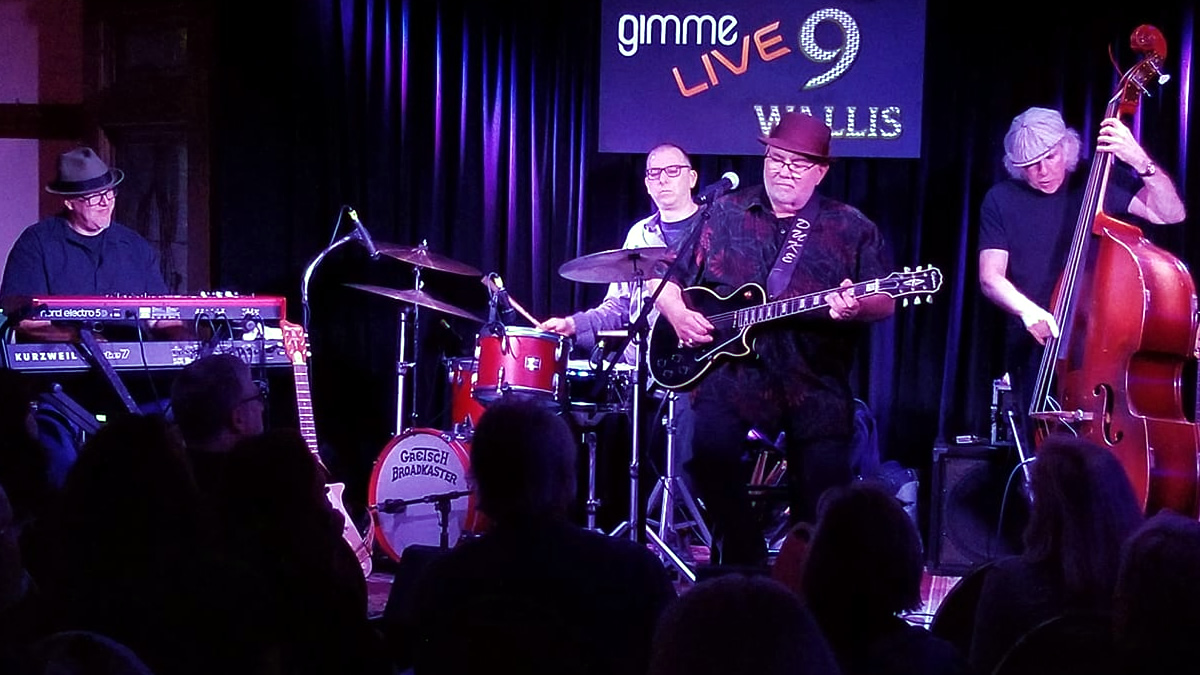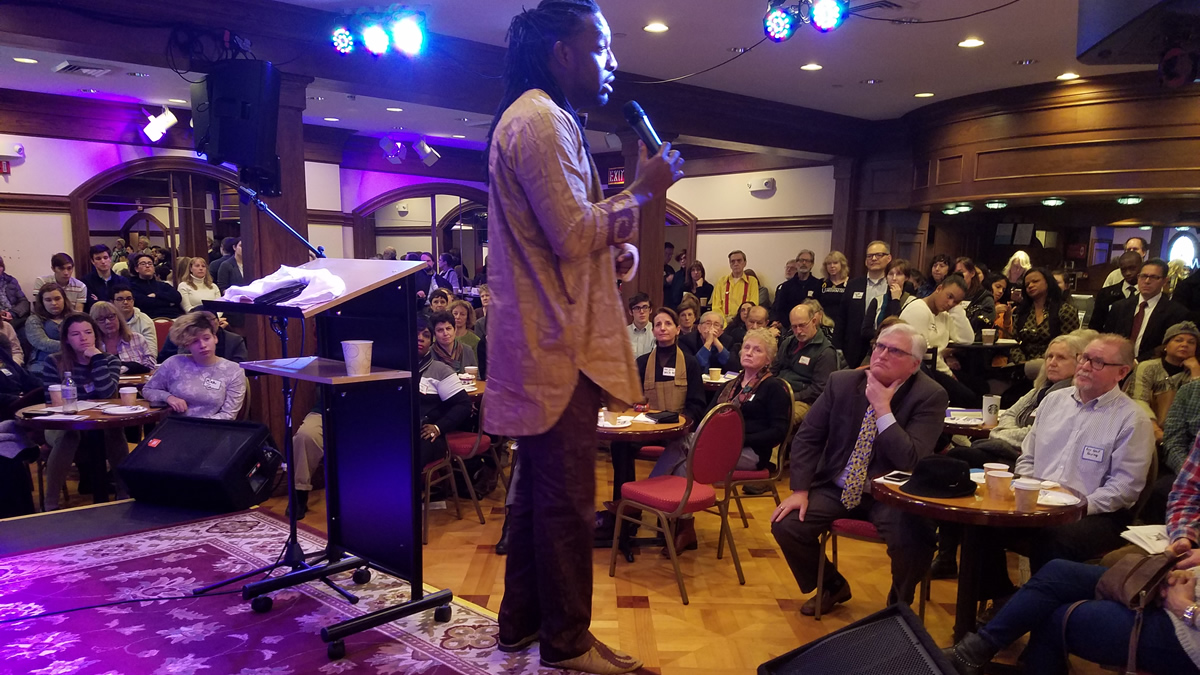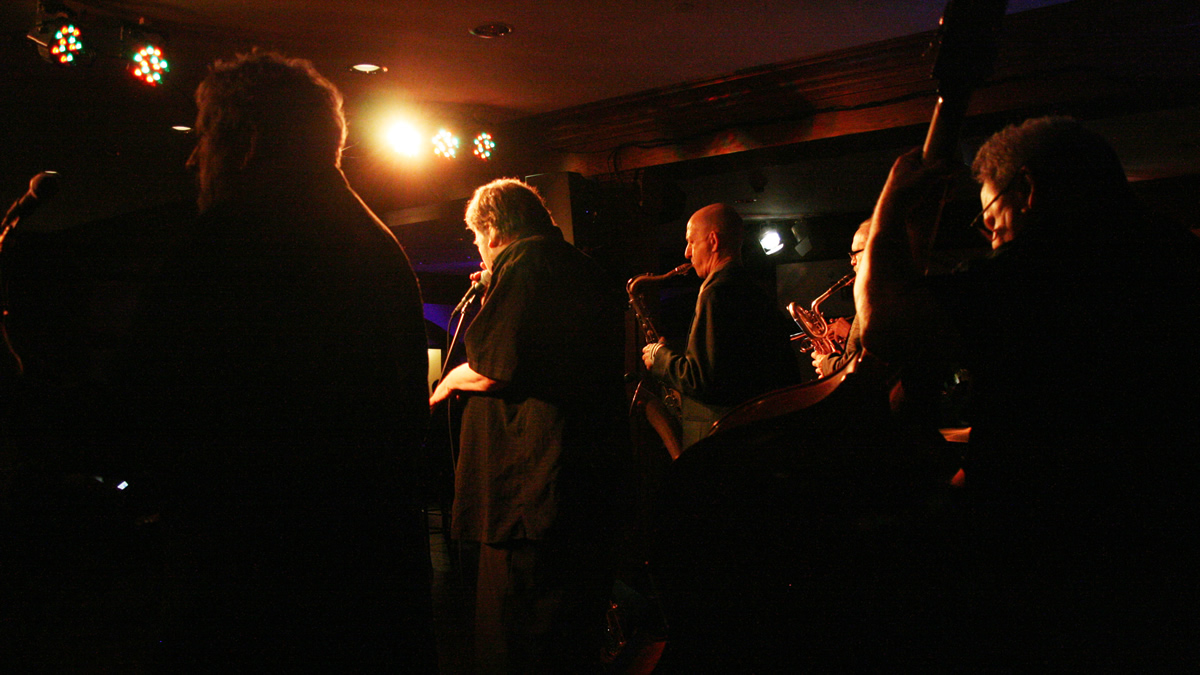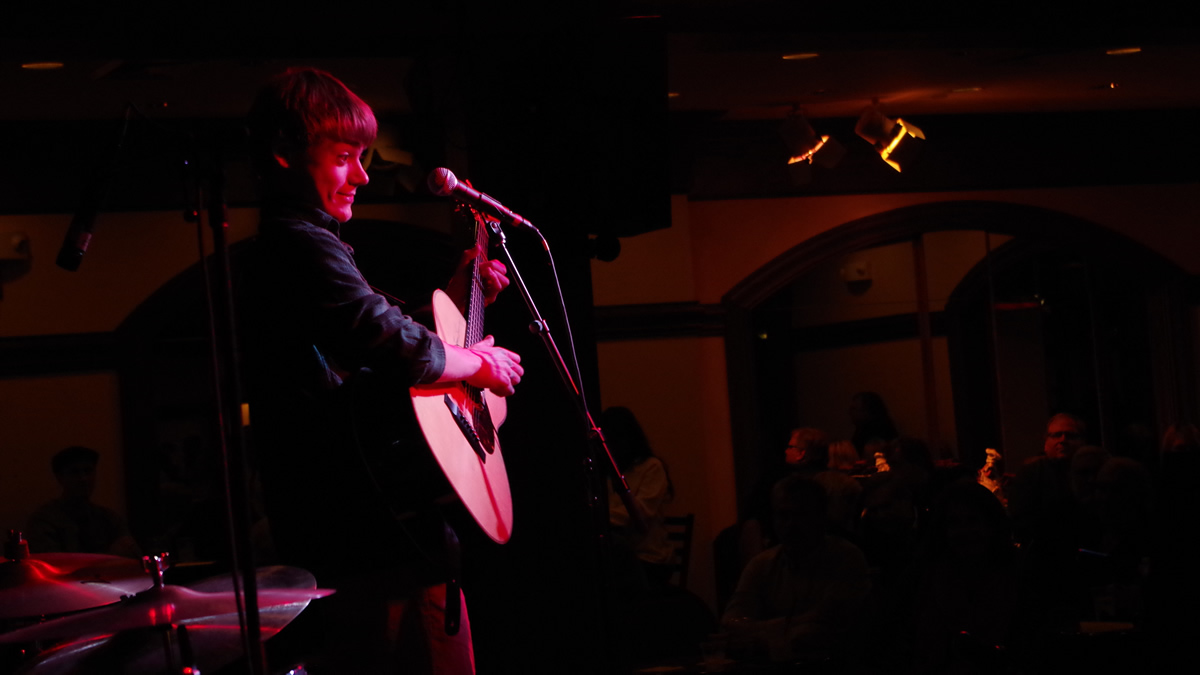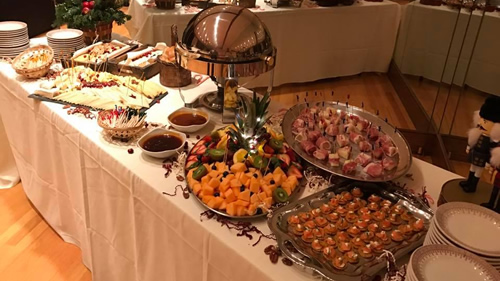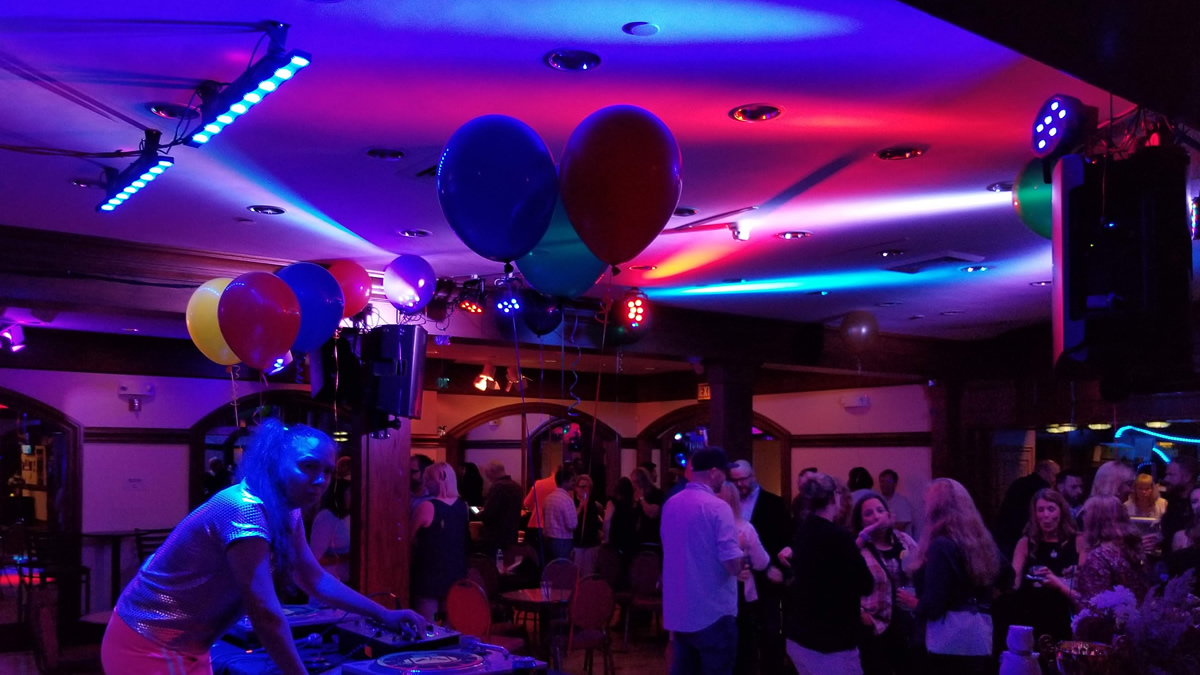 About 17 miles north of Boston, award-winning 9 Wallis is a gorgeous, fully restored, historic location conveniently situated in the heart of Downtown Beverly's Arts District at 9 Wallis Street, right next to the Larcom Theatre -- less than half a mile from the Beverly Depot rail station and 3 miles from Route 128, with plenty of nearby parking (see map).
In April 2017, after 4 years of presenting over a hundred shows at Beverly's Larcom Theatre (featuring Grammy-winners, Rock & Roll Hall of Famers and platinum recording artist), gimmeLIVE's owners Peter and Vickie Van Ness, transformed 9 Wallis into the most intimate, elegant, fully air conditioned listening room north of Boston with comfortable seating at tables, plus food & beverage service offering fine wines, local craft beers, specialty cocktails (featuring local distilleries and all-natural juices) and top-shelf spirits.
In August 2018, Peter and Vickie were presented with the Boston Blues Society's Keeping the Blues Alive Award for their work at 9 Wallis.
Because of its beautifully restored, tremendously flexible space with the best dance floor on Boston's North Shore, 9 Wallis has become a favorite venue for fundraisers, private parties and corporate events. Local charities have raised thousands of dollars at 9 Wallis (see examples). With world-class entertainment, an event can begin as a cocktail party or fully seated dinner...then transform into a nightclub-style dance party with concert quality sound and stage lighting.
CLICK HERE if you'd like someone to contact you about raising money for your charity. CLICK HERE if you want to book a party or corporate event.
Many new shows will be announced soon. Click here to join gimmeLIVE's FREE Concert Club and email list. You'll get special deals and prime seats before tickets go on sale to the public.
There is plenty of nearby parking at 7 lots from 150 feet away to 3 blocks away. Lots are 25 Cents/Hour (see map). Street parking is more. All parking is FREE after 8pm and on Sundays.
Want us to produce a concert or festival to raise money for your organization? Click here
Want to sponsor one of our shows? Click here