MAC Drive-In Summer Concert Series #SaveOurStages
LIVE IN PERSON
NEIGHBOR 6PM DRIVE-IN CONCERT
DATE
Sunday, September 20, 2020
TIME
6:00PM (Gate Opens 5:15PM)
VENUE

Manchester Athletic Club (

MAP

)

8 Atwater Avenue

Manchester-by-the-Sea

,

MA 01944

Venue Details
TICKETS
$80.00 Per Vehicle (Limit 6 People Per Vehicle)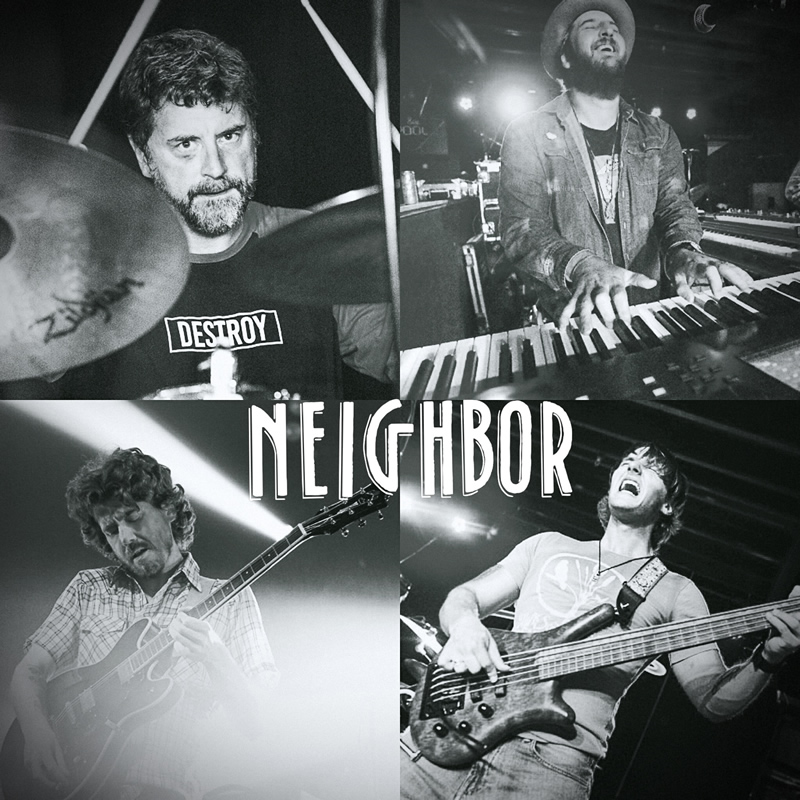 Photo by Joshua Touster
WATCH VIDEOS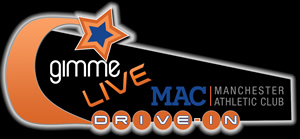 In just under a year the musical juggernaut Neighbor has become one of the most exciting and unpredictable live acts on the music scene today. The brain child of vocalist and keyboardist Richard James (Pink Talking Fish) and guitarist Lyle Brewer (formerly of Ryan Montbleau Band), Neighbor combines ambitious composition, soulful balladry and a fearless approach to their lengthy improvisations. Rounded out by bassist Dan Kelly and drummer Dean Johnston, the band has honed their craft at their Tuesday night residency at Thunder Road in Boston. The venue is the home for their loyal fan base of "Neighbors" who on any given night could be witness to 5 new original songs, a 50 minute jam, guest bagpipers, songs written for audience members, a full original rock opera or a Christmas themed Halloween show. There's no surprise that the word continues to spread about this exciting group of musicians. Come down and see what's good in the neighborhood.
Your attendance helps support the #SaveOurStages movement.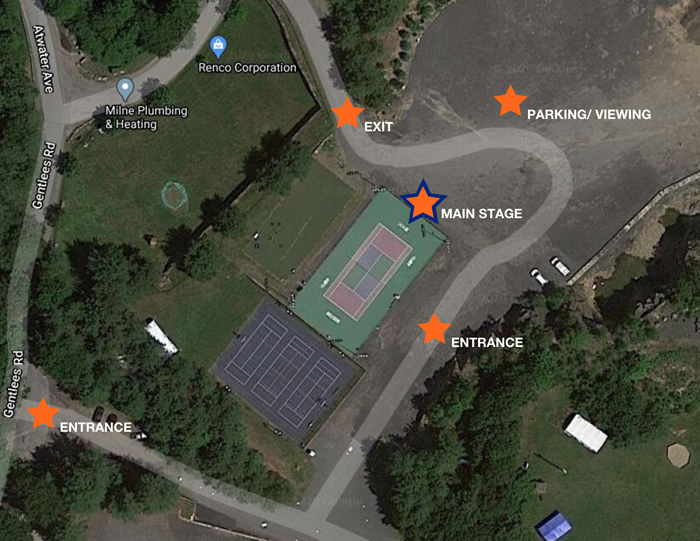 GIMMELIVE's MAC Drive-In Summer Concert Series is presented in partnership with the Mancheester Athletic Club in their back parking lot surrounded by trees and rock cliffs.
The MAC is 1 minute off Rte 128 at Exit 15 - a pleasant 40 minute drive up the coast from Boston. See Map.
The MAC has been a community within a community for over 45 years. As one of the first multi-sport health clubs on the North Shore, MAC has continued to grow and evolve over the years allowing our members to recreate, improve & maintain their personal best in health and wellness. Their goal is to provide members with personalized programs specifically designed to meet their needs and see results. Whether you're looking to decrease body weight, increase strength, work on post injury/rehabilitation strength training, or even just change your eating habits and decrease stress -- the good people at the MAC can help you get there.