SATISFACTION-THE INTERNATIONAL ROLLING STONES SHOW
DATE
Saturday, January 28, 2017
TIME
8:00PM

(Doors 7:00PM)

VENUE

The Larcom Performing Arts Theatre

13 Wallis Street

Venue Details
TICKETS
ALL AGES RESERVED SEATS

$15.00, $20.00, $25.00
One of the best tribute shows in the world
Shined just like the real Stones on the strip
A must see...get SATISFACTION!
Satisfaction is a spot-on portrayal to the Rolling Stones
From Mick's rooster strut and Keith's pirate duds to the legendary songs and the superhuman energy, Satisfaction delivers all the essentials of a Rolling Stones live concert experience (minus, of course, the astronomical ticket prices). Enjoy the music of the Stones as it was meant to be enjoyed -- up close and live, played with reckless abandon by very talented musicians. Recognized as the world's greatest show honoring "The World's Greatest Band," Satisfaction follows the bad boys of the British Invasion from their roots in early-'60s London through "Satisfaction," "Jumpin' Jack Flash," Exile on Main Street and beyond. Stars of the Vegas strip and openers for Lynyrd Skynyrd, Starship and Sammy Hagar, Satisfaction now comes to the stage of Beverly's intimate Larcom Theatre.
Don't miss their only Boston area concert on their 2017 U.S. Tour!
History of the Larcom Theatre - 13 Wallis Street, Beverly MA, USA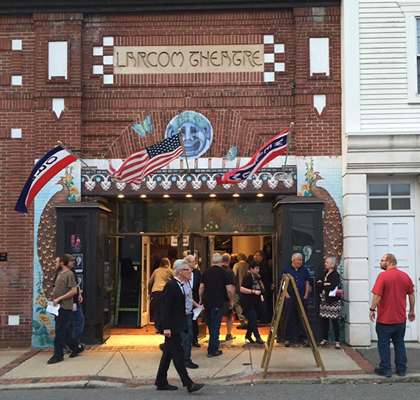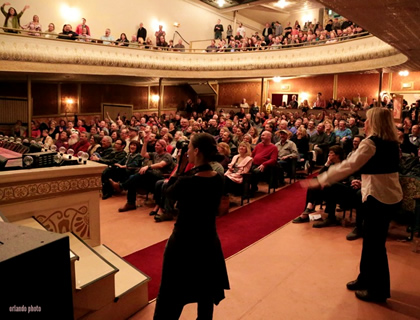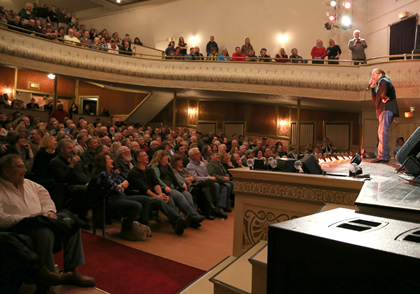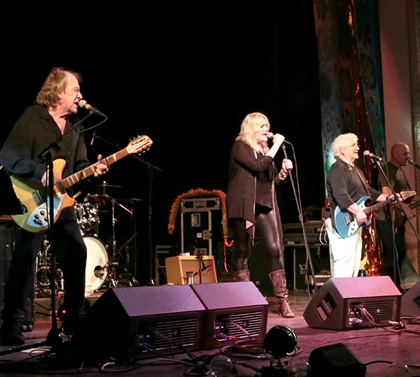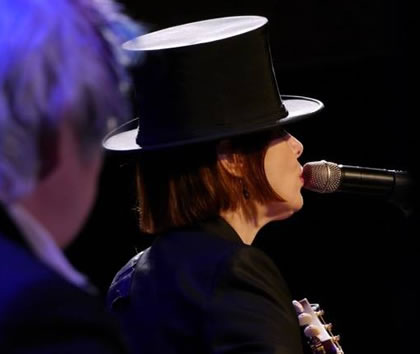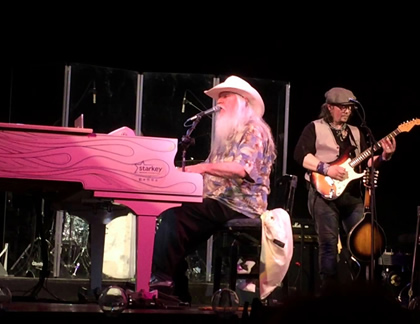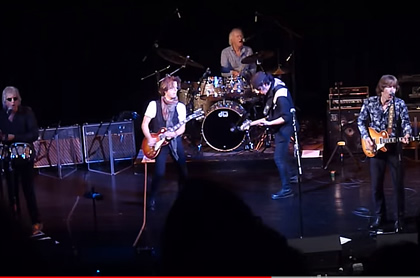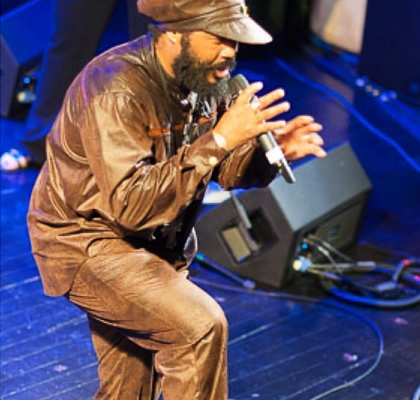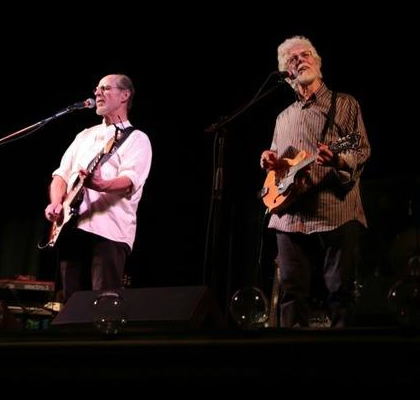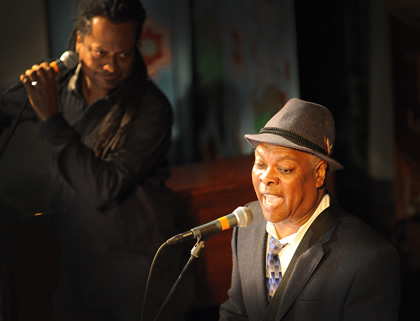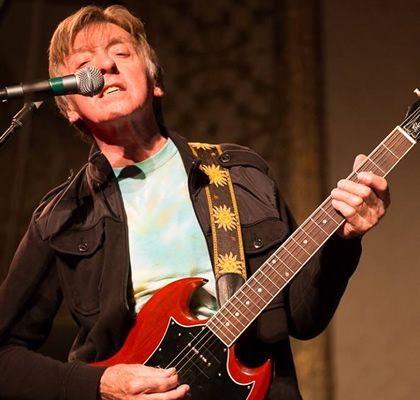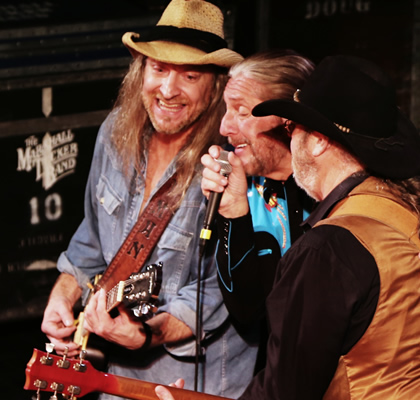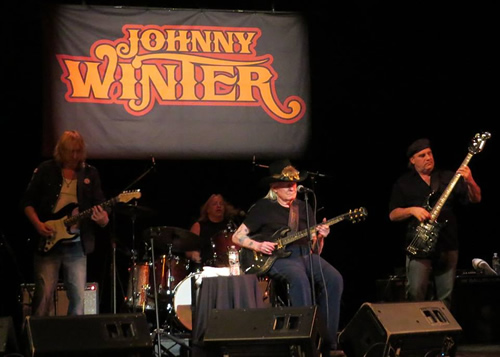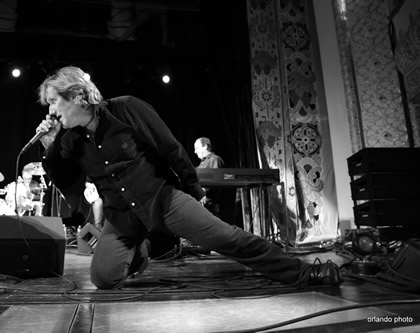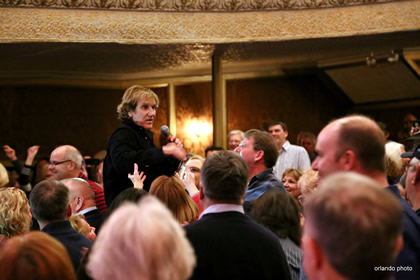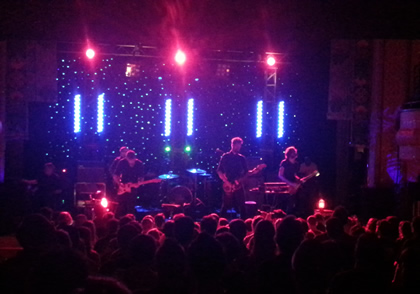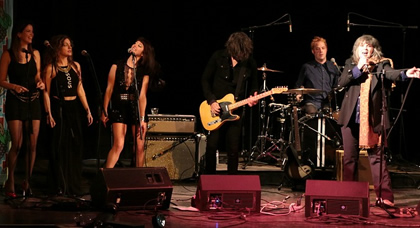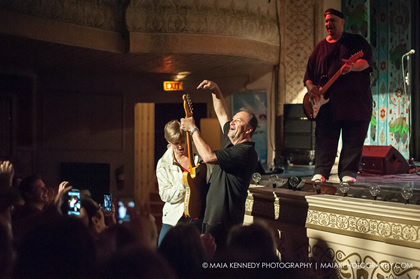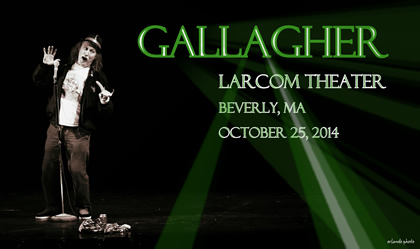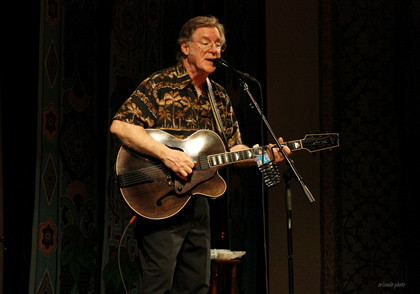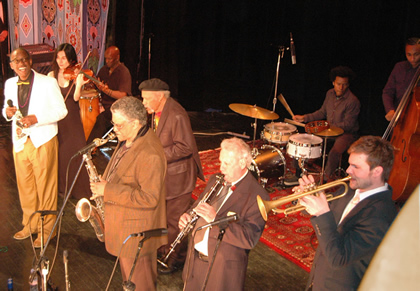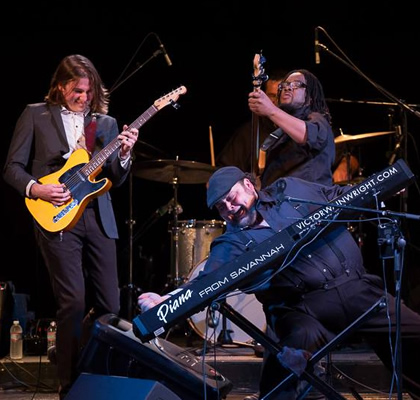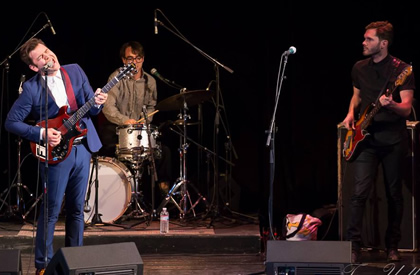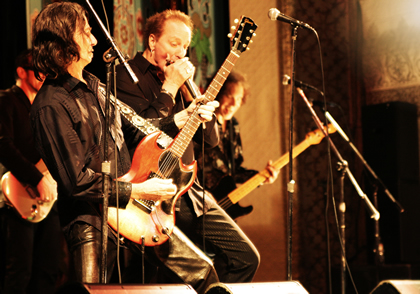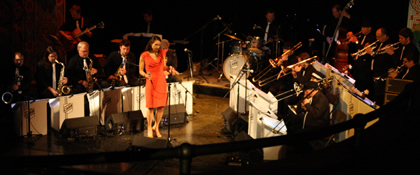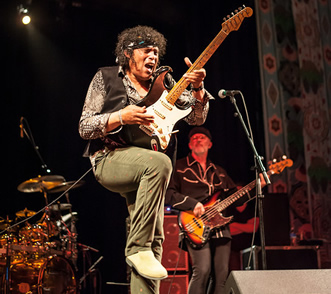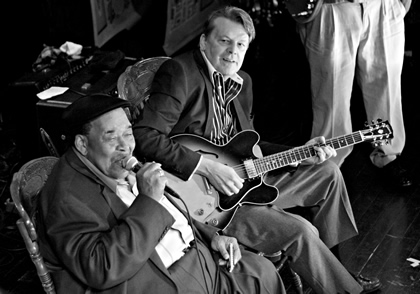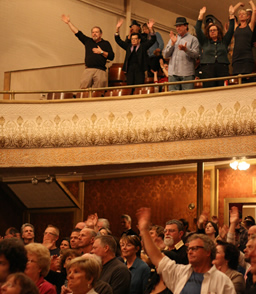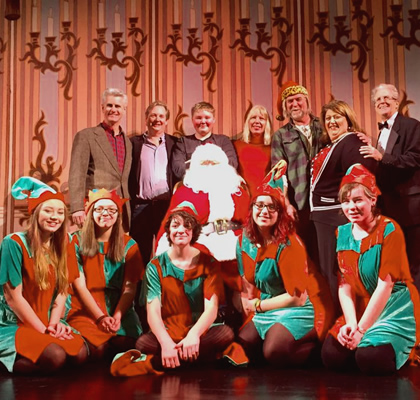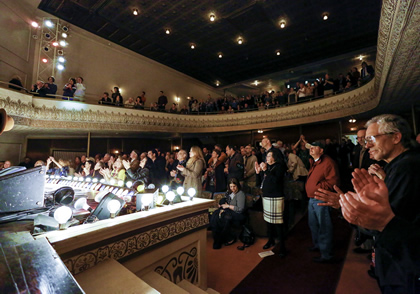 Shows at Beverly's Larcom Theatre 2013 - 2017
photos by Sheila Roberts Orlando unless otherwise noted
The Larcom Theatre was built in 1912 (the same year as Boston's Fenway Park) by brothers Harris and Glover Ware (vaudeville musicians from Marblehead, MA) on the birth site of their favorite poet, Lucy Larcom.
The Larcom Theatre's grand opening advertised that its interior was lit completely by electricity.
During its 106 year history, The Larcom Theatre has presented stage, screen and musical entertainment. In 1984 the Larcom's elegant horseshoe balcony, hand-painted antique pressed tin ceilings and original silk wall coverings were restored to their original glory by Le Grand David Magic Company, who presented their award-winning magic show there until the company's founder, Cesareo Pelaez, died in 2012.
In April 2013, after the Larcom Theatre had been dark for about a year, Vickie and Peter Van Ness of gimmeLIVE produced a sold-out Mardi Gras Benefit Concert that filled the Larcom Theatre with music for the first time since the days of Vaudeville.
In 2014, gimmeLIVE installed a new, state-of-the-art sound system featuring Meyer line arrays and subs. GIMMELIVE concerts at the Larcom Theatre have received stellar reviews for the quality of both the music and the sound.
Later in 2014, Peter and Vickie co-produced That's When I Know It's Mardi Gras, a live CD recorded in front of an audience at the Larcom Theatre featuring New Orleans vocalist Henri Smith with Grammy Award-winners Charles Neville and Amadee Castenell.
In 2015, gimmeLIVE hosted The James Montgomery Band at the Larcom Theatre and, once again, recorded a live CD, which was released in November of that year. GIMMELIVE also hosted James Montgomery's "Live at the Larcom" CD Release Benefit Concert, which raised money for veterans organizations. (Many gimmeLIVE shows raise money for charity. Click here if you'd like gimmeLIVE to produce a concert or festival to raise money for your organization.)
In early 2017, gimmeLIVE expanded into the building adjoining the Larcom Theatre (at 9 Wallis Street), formerly owned by members of Le Grand David Magic Company and known as the Grand Salon. GIMMELIVE has re-branded this elegant venue as 9 Wallis, which is now the North Shore's most intimate listening room offering comfortable show seating at tables with food & beverage service, including wine, craft beers and specialty cocktails.
9 Wallis is a beautifully restored, tremendously flexible space that is also available for private parties and corporate events. GIMMELIVE can book world-class entertainment, including national touring artists, for your event. The stage, with state-of-the-art sound and lighting plus Ultra-High-Definition (UHD) 4K Video, can accommodate any performance or presentation. The room is completely wired with CAT6 for high-speed internet access. Click here if you'd like someone to contact you about booking a party or corporate event.
Donnie & Lisa Crowell purchased The Larcom Theatre in September 2016 and renamed it The Larcom Performing Arts Theatre or "The Larcom" for short. Tickets to shows at The Larcom can be purchased here.
CLICK HERE to see upcoming shows nearby.