Critically Acclaimed Shows ... Up Close & Personal
TNG featuring SAX GORDON and JOHNNY BLUE HORN
DATE
Saturday, January 26, 2019
TIME
8:00PM

(Doors 7:00PM)

VENUE

9 Wallis Street

Venue Details
TICKETS
ALL AGES GENERAL ADMISSION $15.00
All Tickets $20.00 @ DOOR
Boston Blues Society winners TNG (Douglas Banks, Tyler Caputo & Matt McManamon) are back for another rockin' Dance Party featuring Sax Gordon and Johnny Blue Horn.
"[Sax Gordon] doesn't have any trouble ripping up his audiences"
"R&B dynamo Gordon shows his reeds no mercy"
Johnny Blue Horn voted "Outstanding Horn Player & Outstanding Singer"
Don't miss your chance to catch all this talent on the same stage! We'll set up tables with plenty of room to dance on the North Shore's best dance floor!
VIDEOS: SAX GORDON, JOHNNY BLUE HORN
SAX GORDON
No other performer on the scene today brings to life and pushes forward the great tradition of American R&B Sax like Sax Gordon.
From an early start in garage bands, church groups, jazz combos and big bands in northern California, Gordon graduated to work and record with Bay-Area Blues giant Johnny Heartsman. After relocating to the East coast, five years and many recordings with Luther "Guitar Junior" Johnson established Gordon on the international scene. With Luther's encouragement, Gordon continued to develop his signature style, hard-blowing, exciting, gutsy sax steeped in the traditions of Blues and Soul.
Gordon then recorded and toured extensively with Matt "Guitar" Murphy as well as with the Duke Robillard Band with whom he also backed Blues and Swing greats Jimmy Witherspoon and Jay McShann on tours and recordings. International tours with Roomful of Blues, Junior Watson, John Hammond, Sherman Robertson, Toni Lynn Washington, and Soul legend Solomon Burke followed, while at home Gordon was being called upon to play with a who's who of American Blues and Soul music greats, including Clarence "Gatemouth" Brown, James Cotton, Junior Wells, Little Milton, Ben E. King, Hubert Sumlin, Sam Moore (of Sam & Dave), Johnny Johnson, Howard Tate, Martha Reeves, and Johnny Copeland among others. Modern masters have also benefitted from Gordon's unique sound, as heard on CDs by Kim Wilson, Bryan Lee, Paul Oscher, Jerry Portnoy, Watermelon Slim, Ron Levy, and David Maxwell, but perhaps it's Gordon's ability to conjure up the style and feeling of past R&B sax masters that led to his being featured as soloist on albums by legends such as Champion Jack Dupree, Jimmy McGriff, Charles Brown, Pinetop Perkins, Billy Boy Arnold, and Rosco Gordon
After releasing his first CD - Have Horn Will Travel (Rounder/Bullseye) Gordon began leading his own bands and appearing as a special guest in the USA and Europe and has now been featured at clubs and festivals in Italy, Spain, Germany, Holland, Portugal, Belgium, Luxembourg, Switzerland, France, Russia, Denmark, Croatia, Slovenia, Lithuania, Scandinavia, Chile, Brazil, and the United Arab Emirates.
Four more CDs followed - You Knock Me Out (Rounder/Bullseye), Live at the Sax Blast (Rounder Europe/Me & My Blues), SHOWTIME! (Continental Blue Heaven), and In The Wee Small Hours (Delmark) and more international tours, further establishing Gordon on the international circuit. Along the way Gordon won the Trophees France Blues (Instruments Divers) in 1998 and 2005, received W.C. Handy Blues Award nominations in 2001, 2002, 2004, 2005, and Blues Foundation Blues Award nominations in 2006, 2012, 2013, 2014, and 2015.
Currently Gordon can be found leading his own groups worldwide as well as appearing as a special guest with groups all over the globe. He conducts clinics at schools and festivals and also works as a sideman, backing both established performers and up-and-coming artists.
JOHNNY BLUEHORN
JOHNNY BLUE HORN has entertained countless fans of music in Boston, Providence and the Northeast region since the 1980's. He has since become a double-barreled performer as both a trumpeter and vocalist encompassing a varied range of musical styles, from gritty Memphis R&B to rhythmic New Orleans second-line jazz; from swingin' Kansas City blues to heartfelt '70's soul.
Born in Germany and raised in rural Connecticut, JBH discovered the magic of music through the radio stations he listened to as a child. But it was after hearing records by Herb Alpert & the Tijuana Brass that he first picked up the trumpet at the age of eight. In his teens, he learned technique through private instruction and improvisation by playing along with the various LP's at his disposal at home.
After serving in the U.S. Air Force, JBH moved to Boston in 1983 and quickly immersed himself in the area's music scene, developing and adding vocals to his entertainment arsenal in the process. From 1985 to 1991, he performed as a singing horn player with local rock- and R&B-based bands such as Drive All Night, The Crime and Push It Good.
JBH delved into the blues in 1992 by joining the Roadhouse Sheiks as frontman, finding a new outlet of expression while acquiring an affinity for the great New Orleans trumpeters Louis Armstrong, Al Hirt and Louis Prima, and a deeper appreciation for soulful blues singers like Bobby "Blue" Bland and Johnny Adams. When the Sheiks disbanded in 1995, he helped round out the lineup of what became Mission Of Blues, one of the Boston area's most entertaining blues-based bands. With JBH up front, the MOB went on to finish first in the 1999 Boston Blues Challenge and participated the following year in the International Blues Challenge in Memphis.
Eleven years and two self-produced CD's later, JBH departed the MOB and satisfied a craving for classic soul music by teaming up in 2006 with the Chicken Slacks, Boston's hardest working soul/R&B band, as part of the two-man Chicken Slacks Brass Attack until January of 2010.
Throughout this journey from band to band, JBH has put his talents to work by performing with a plethora of regional, national and international artists and bands who have called upon the Blue Horn to add some special magic to their sound. These artists include the Roberto Morbioli, Gracie Curran, Toni Lynn Washington, Diane Blue, Brian Templeton, the Hot Tamale Brass Band, Ricky "King" Russell, Danny Banks, "Sax Gordon" Beadle, Chris Fitz, Geoff Bartley, Matthew Stubbs and many others.
JBH has recently launched a new phase in his career by stepping out in front as JOHNNY BLUE HORN with his backing group, the CARETAKERS. Accompanied by some of the region's best instrumentalists, JBH sings and plays a soulful repertoire of music by a variety of artists, including some original compositions. Look in the Gig Schedule page to find out where JBH will be performing next!
As for the Blue Horn itself, JBH acquired his Holton MF Admiral blue-lacquer trumpet in 1997 from a now-defunct music dealer in Cambridge, MA. (He also uses a copper-brass Barrington flugelhorn on occasion, but somehow the name "Johnny Copper Flugel" just doesn't quite have the same ring.)
TNG
Massachusetts Blues Society Winners, TNG (Douglas Banks, Tyler Caputo & Matt McManamon) are a great mix of fine musicians whose mutual appreciation for all things "blues". Their music is impassioned with infectious grooves, while paying tribute and respect to the greats in the music that they truly love. They always play from the heart and soul, whether creating their own powerful originals or giving a new twist to an old cover. The quality & attention to detail in terms of tone & feeling from their vocals & instruments is uncanny, & unexpected from such a young bunch of musicians. TNG delivers a soulful, high energy show that grabs the audience's attention and leaves them roaring for more!
ABOUT 9 WALLIS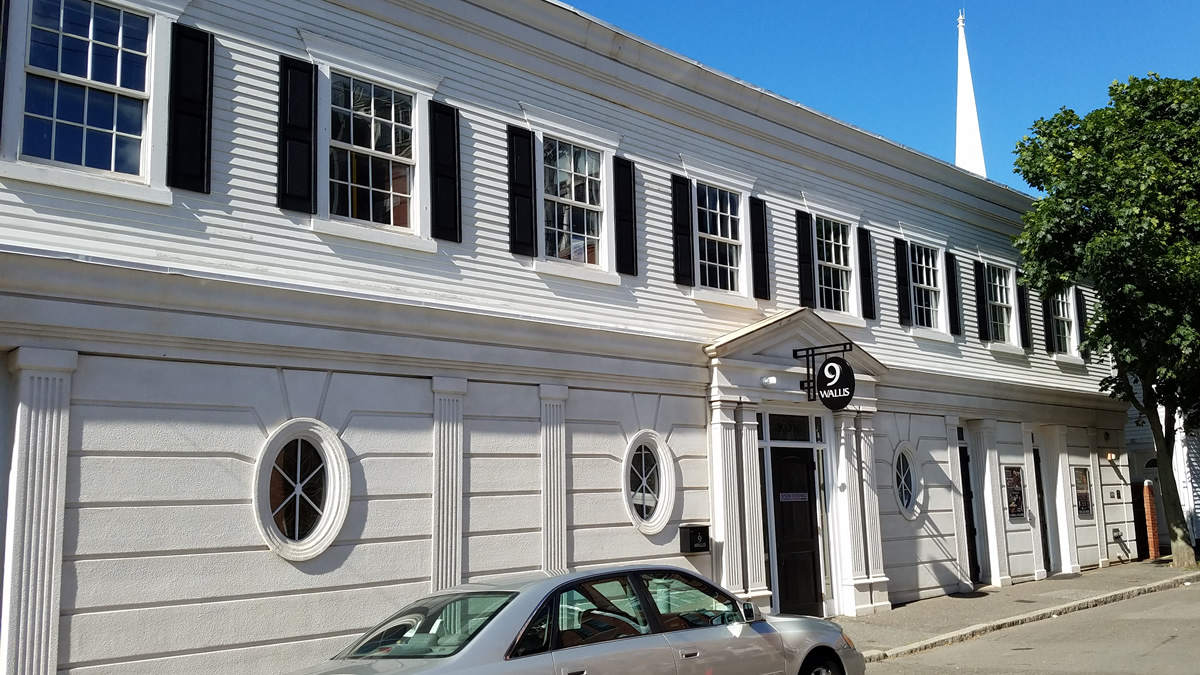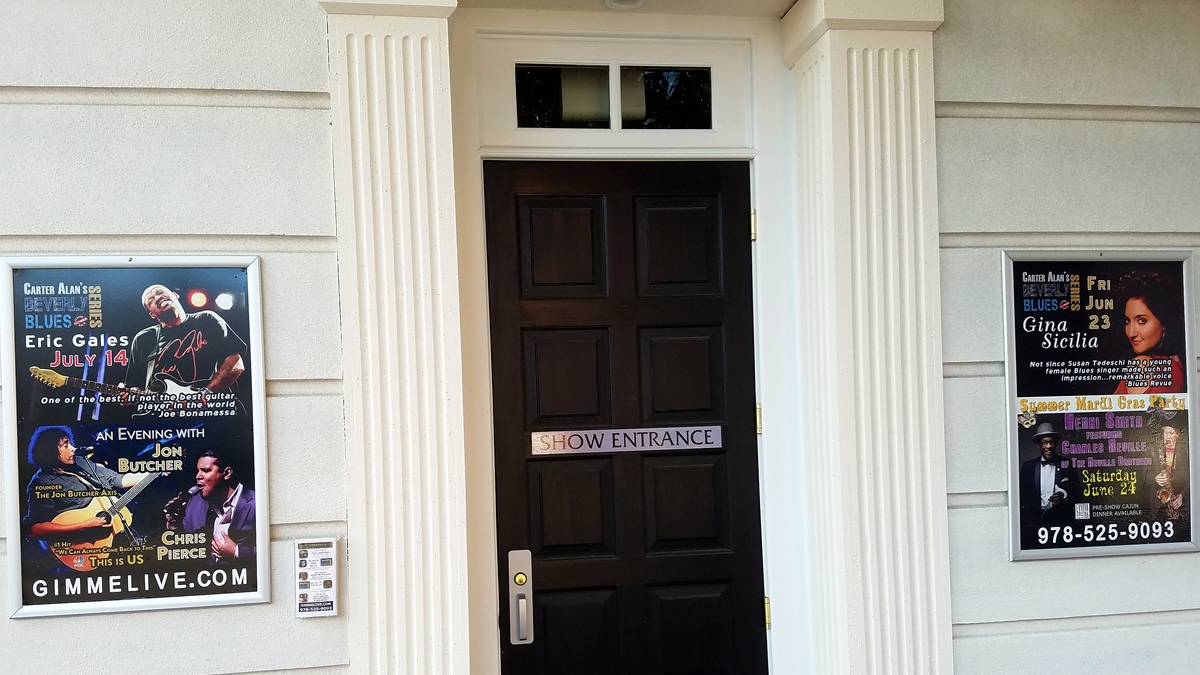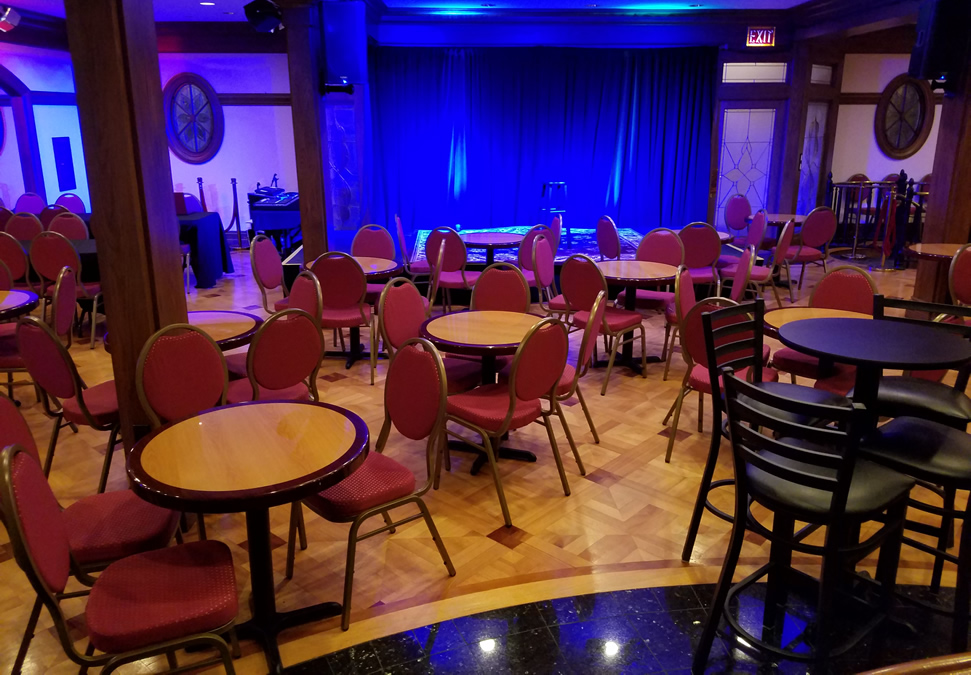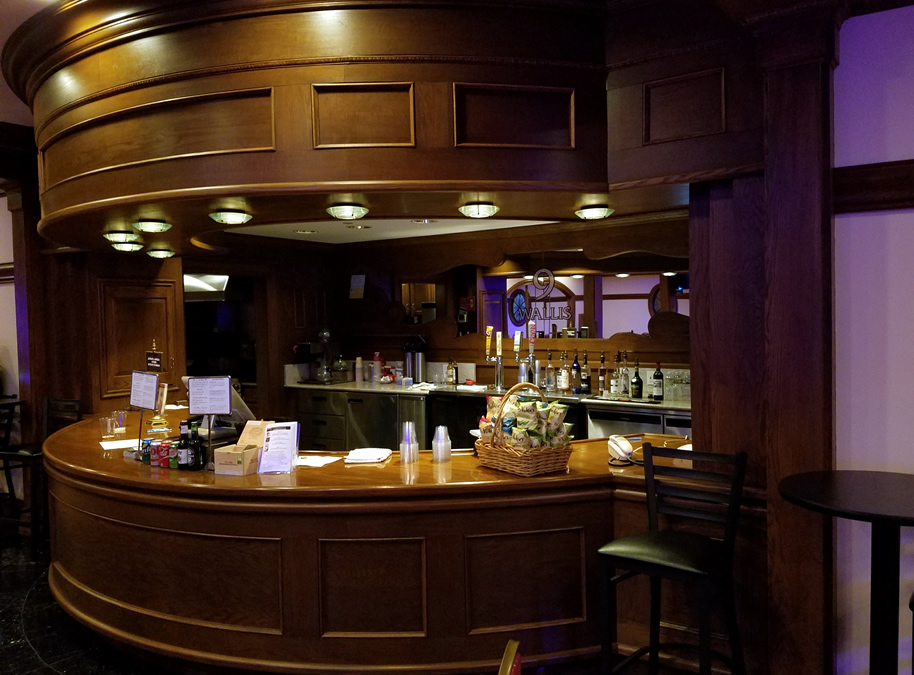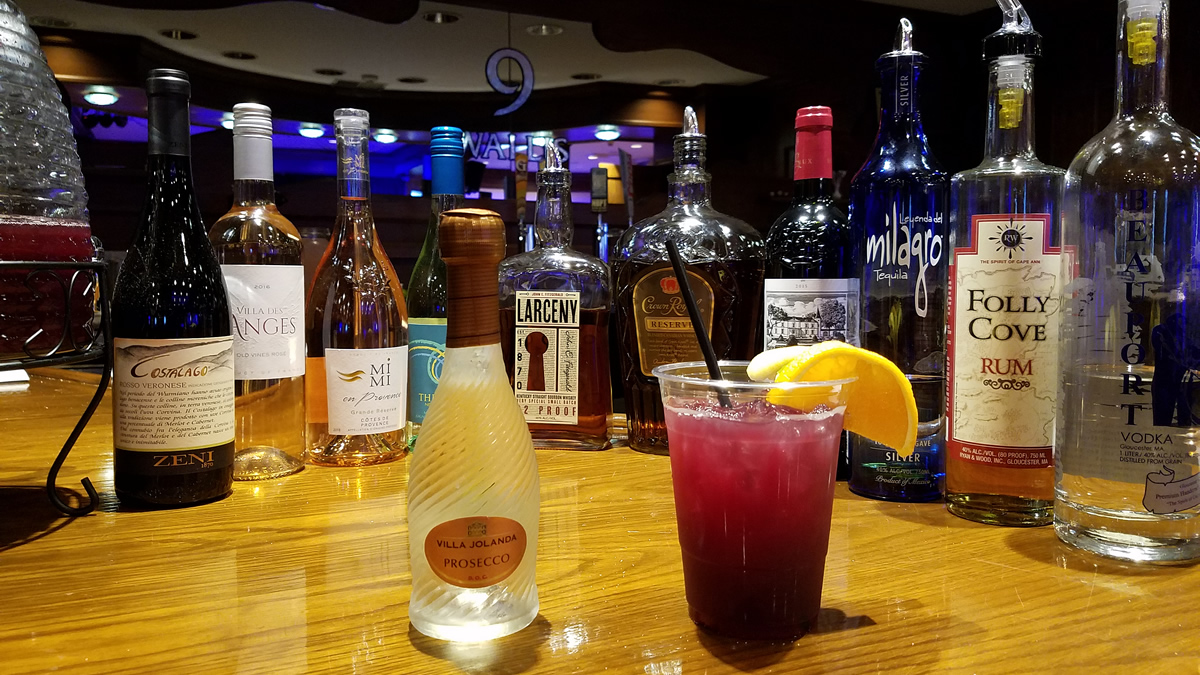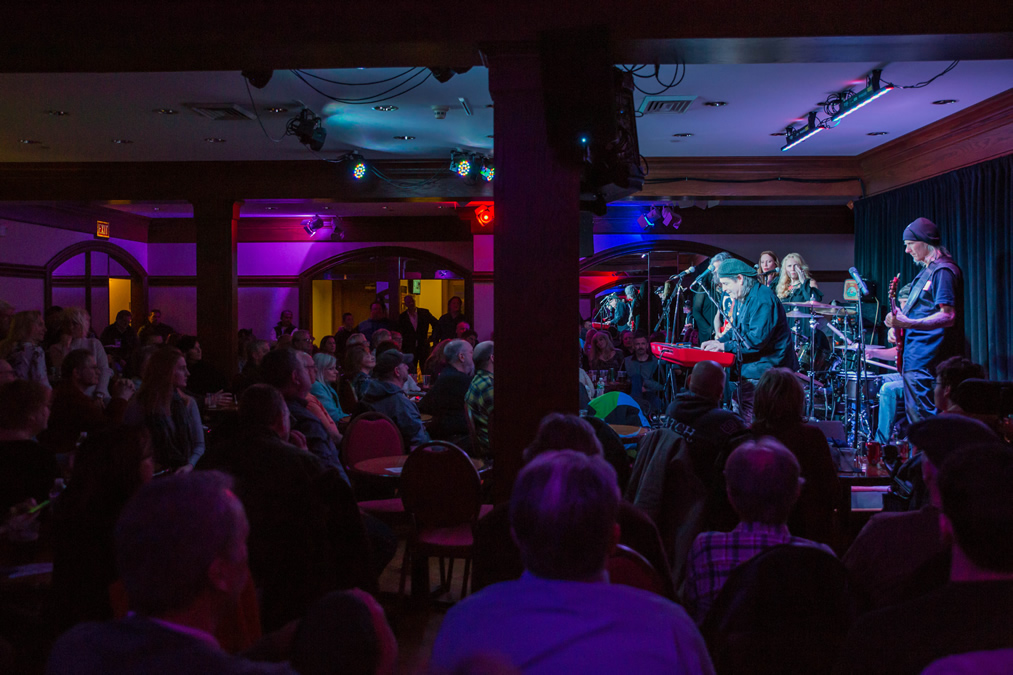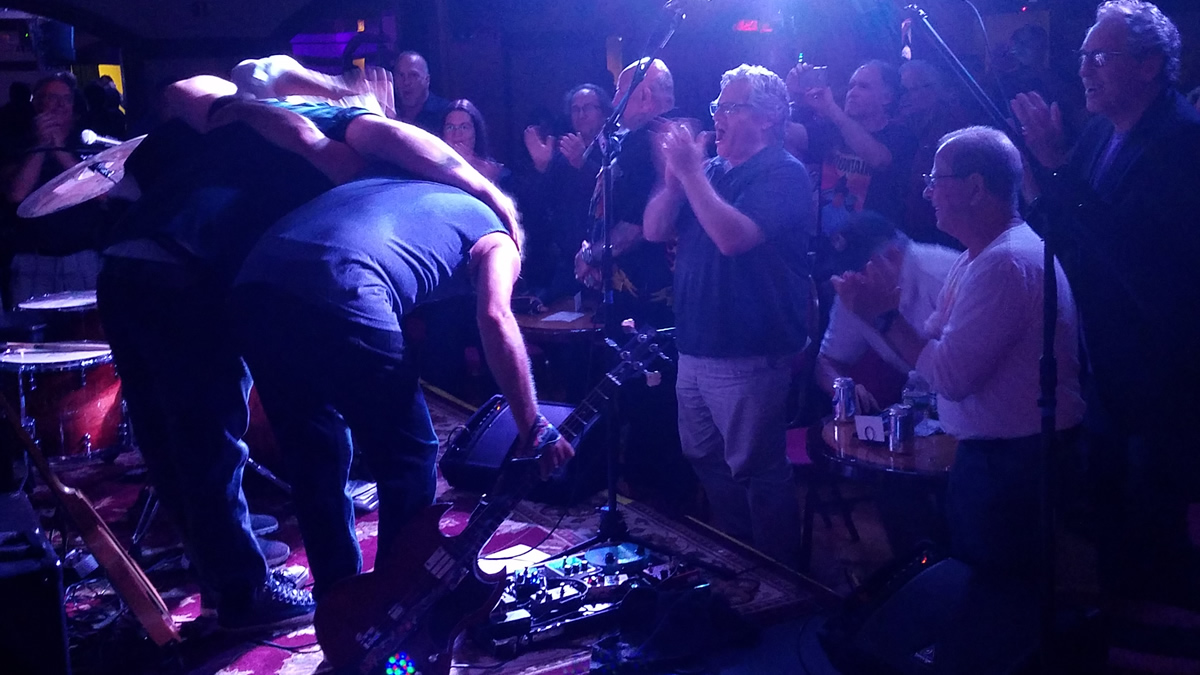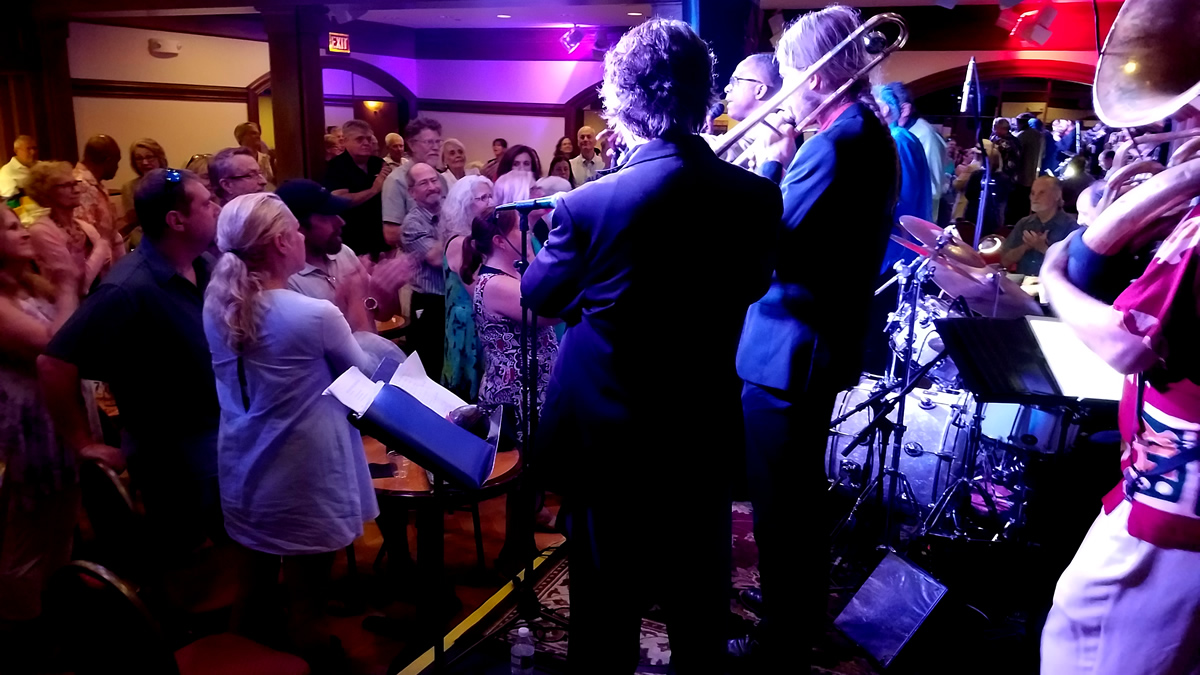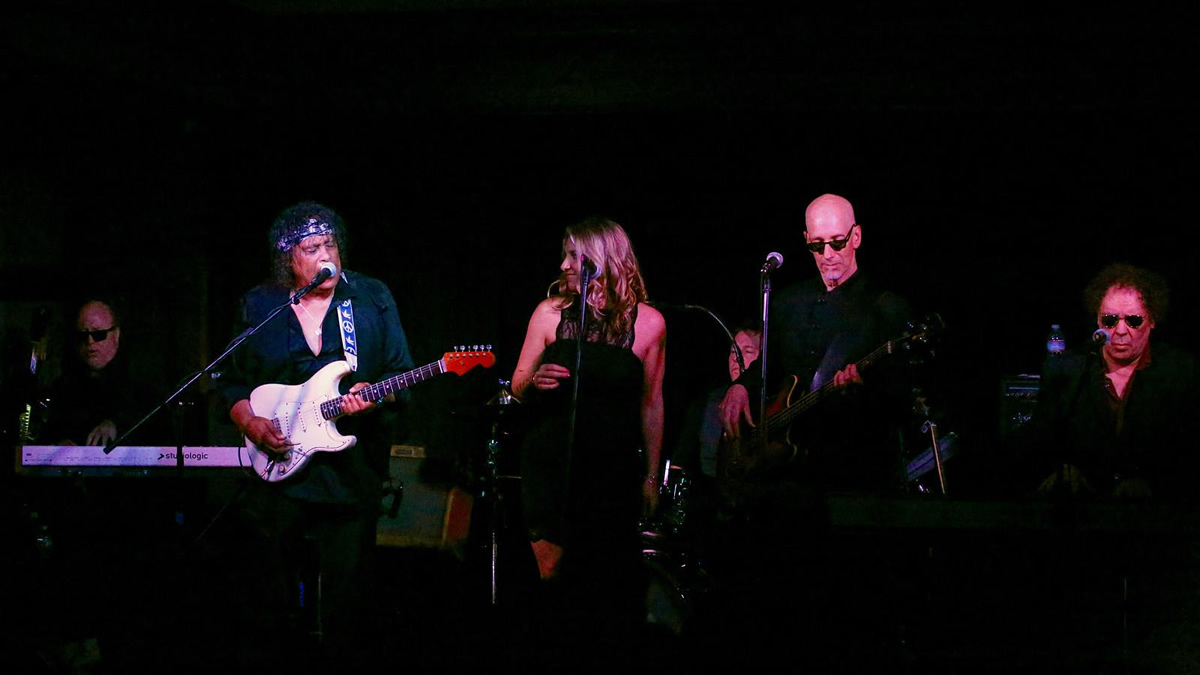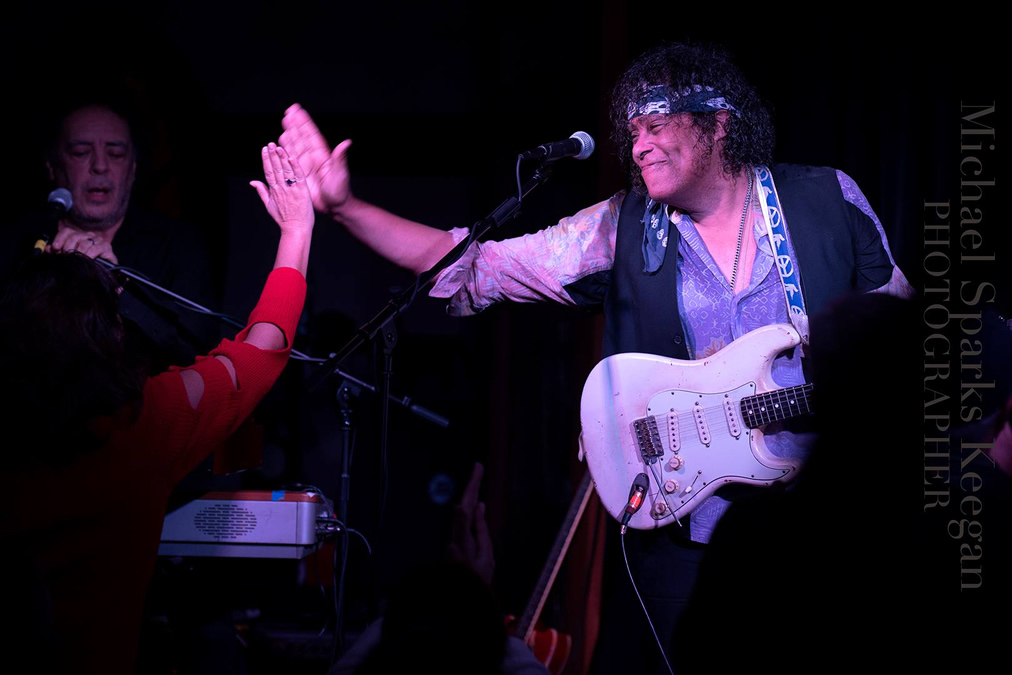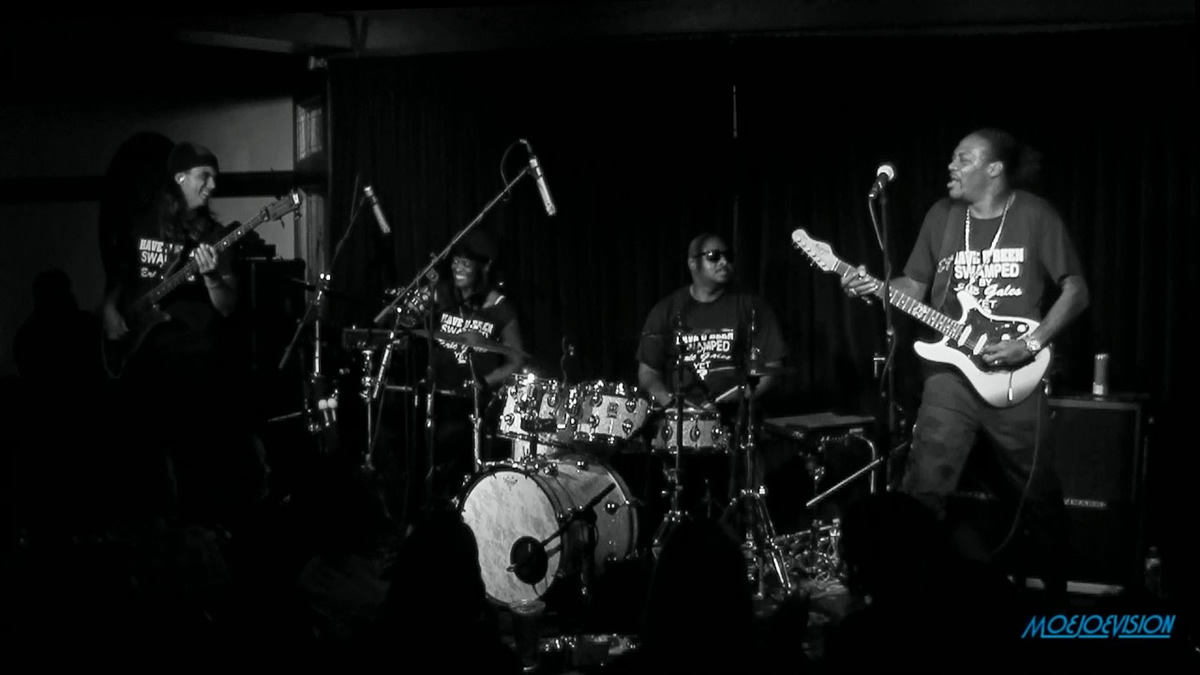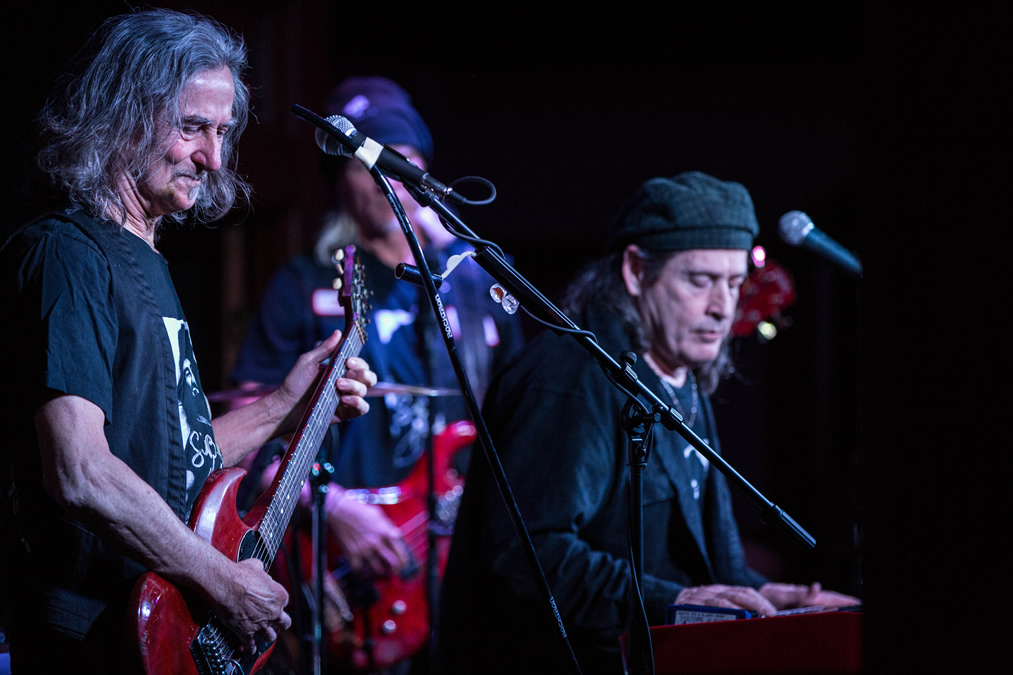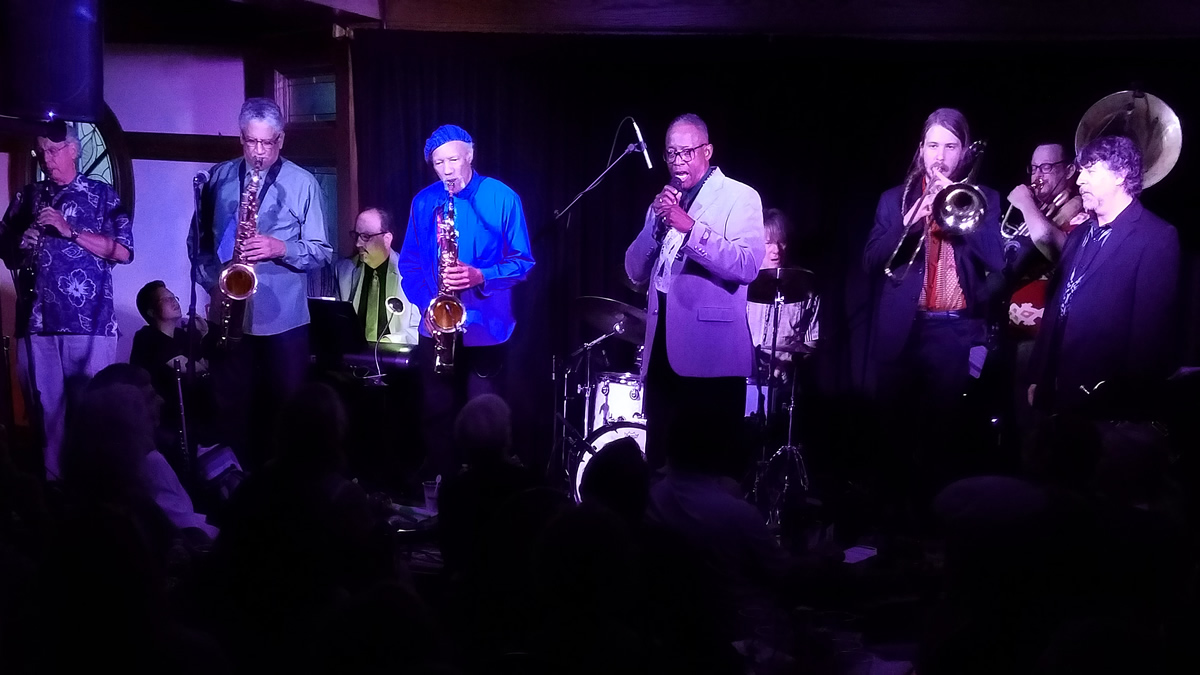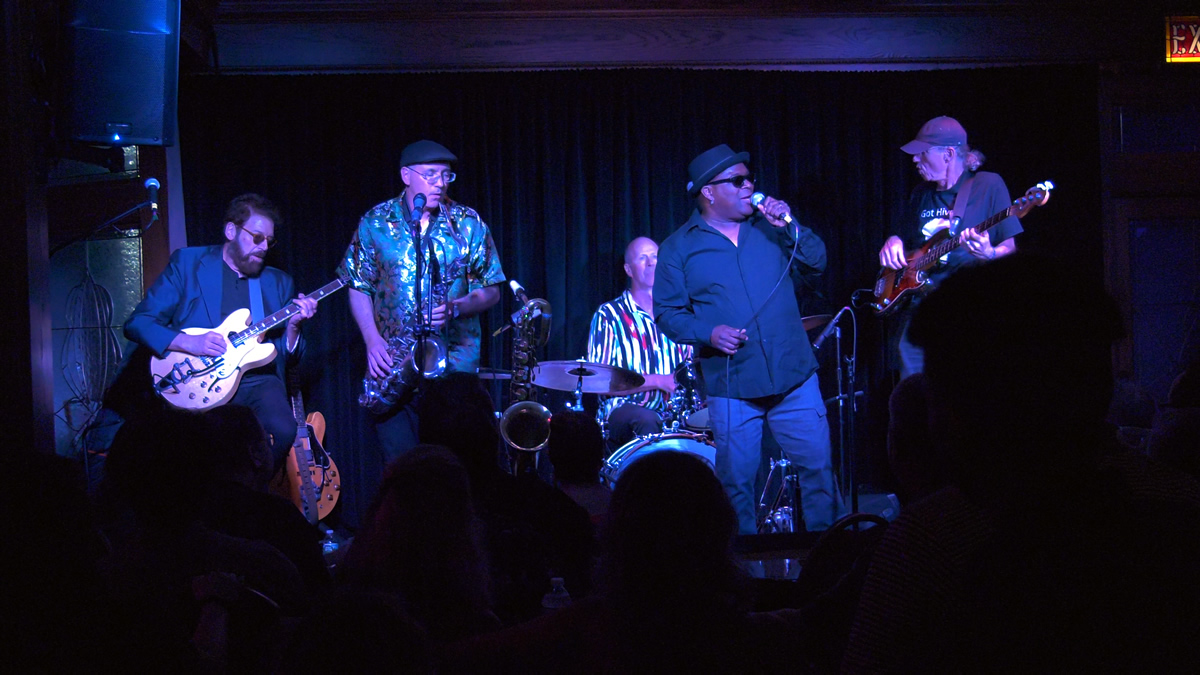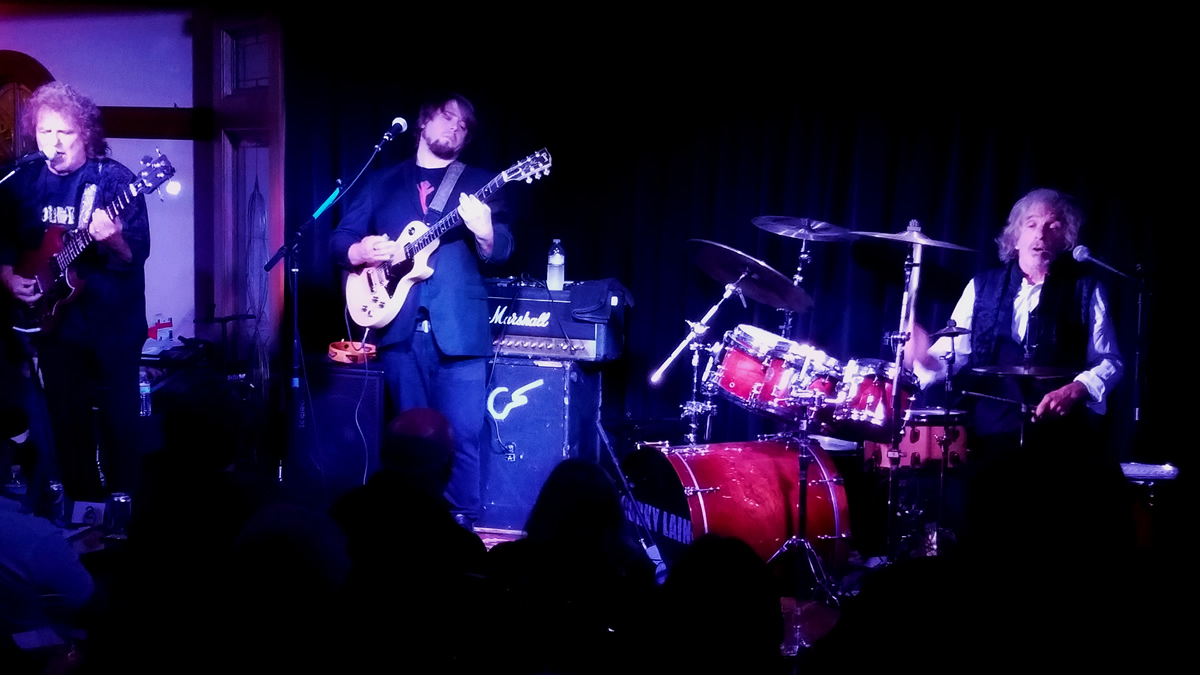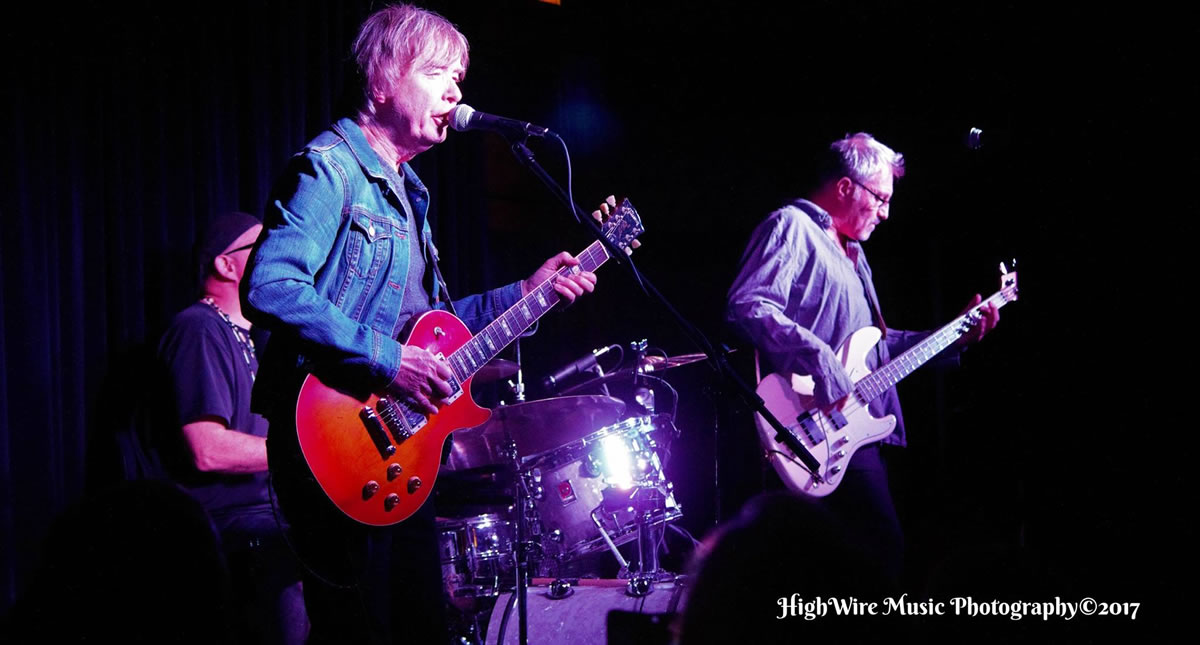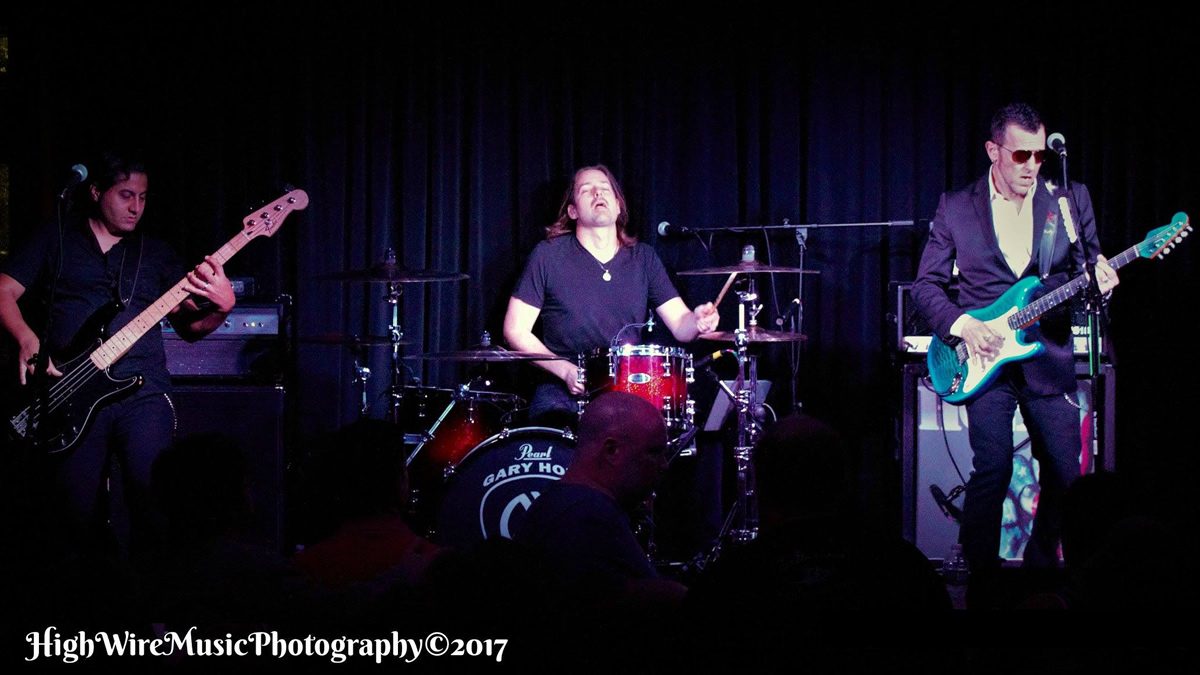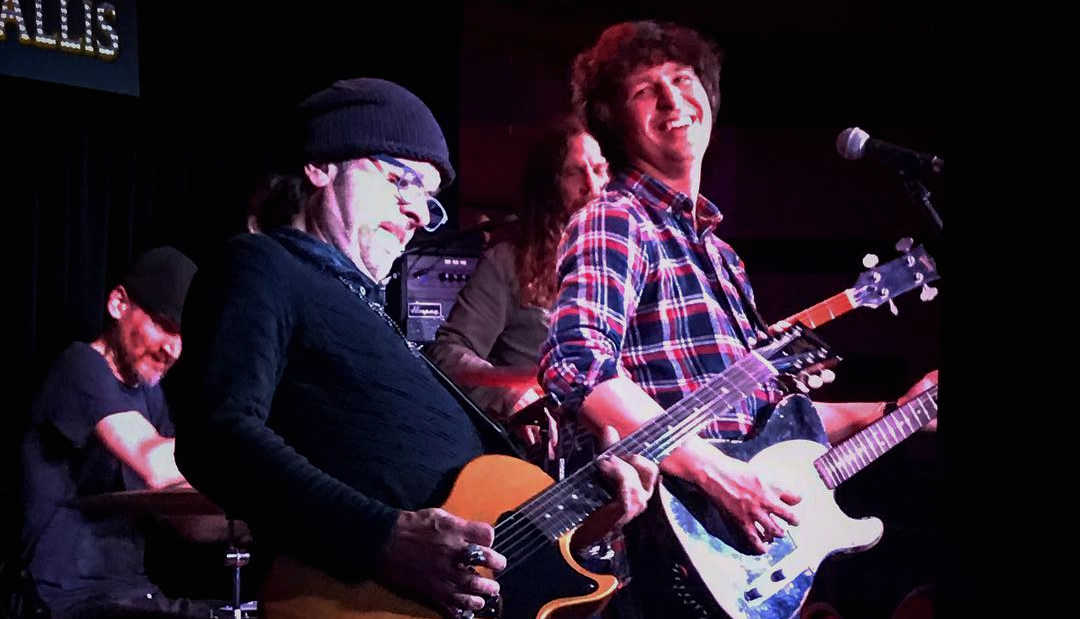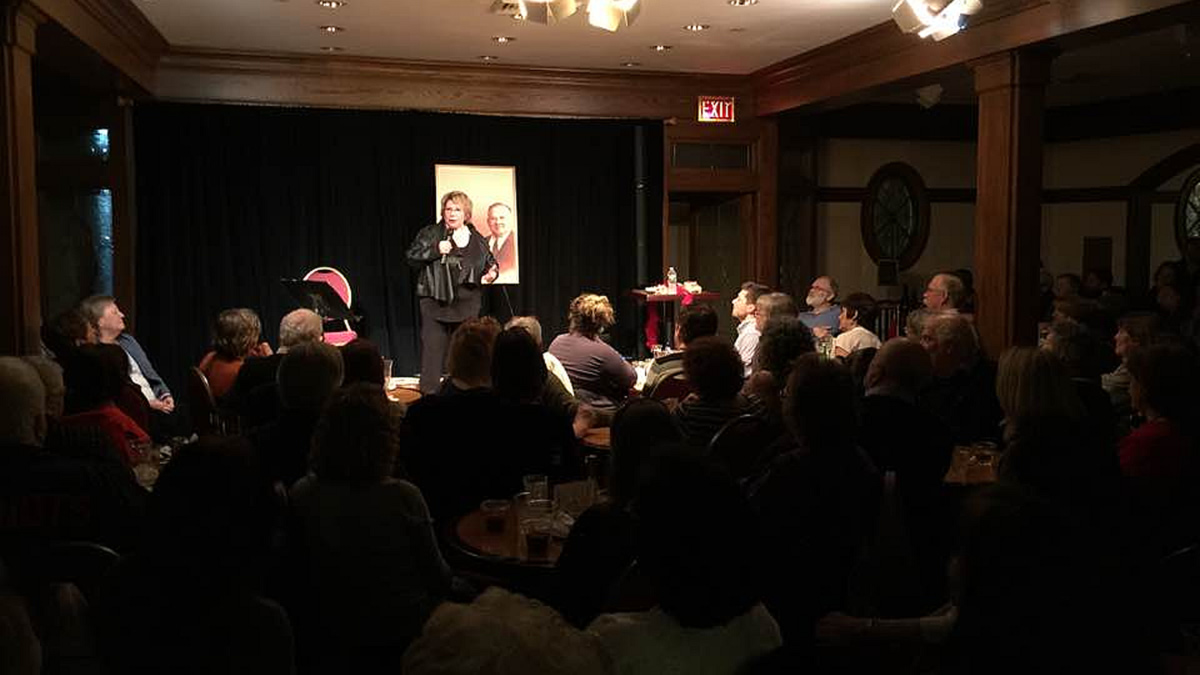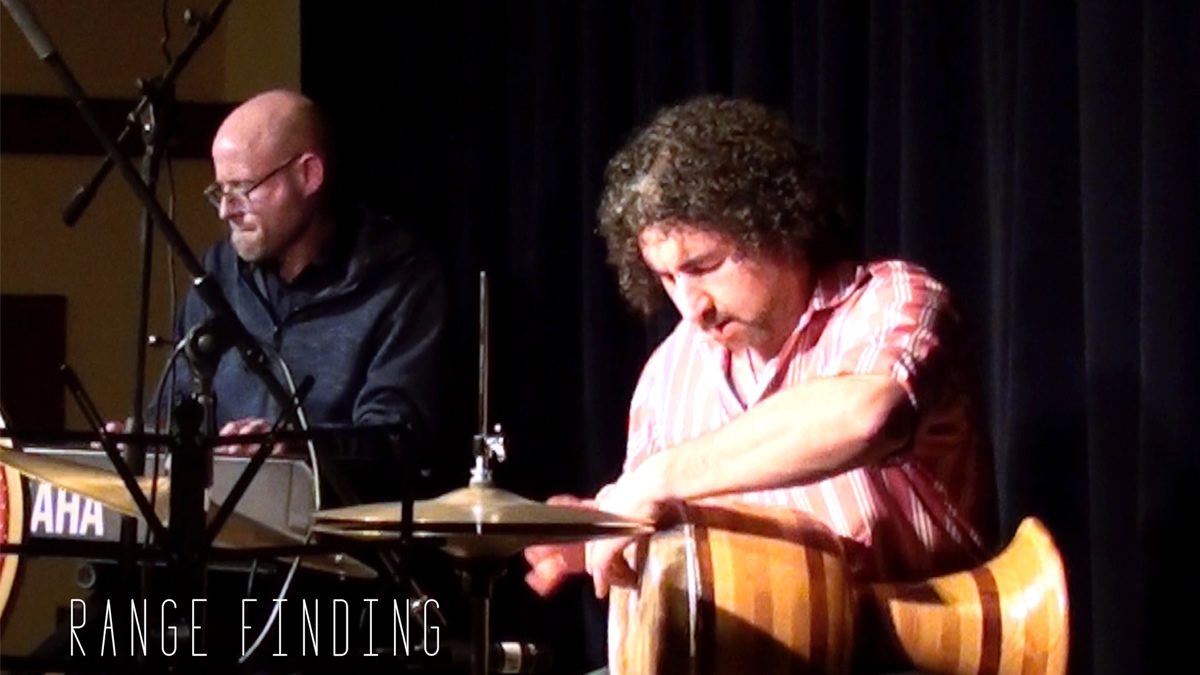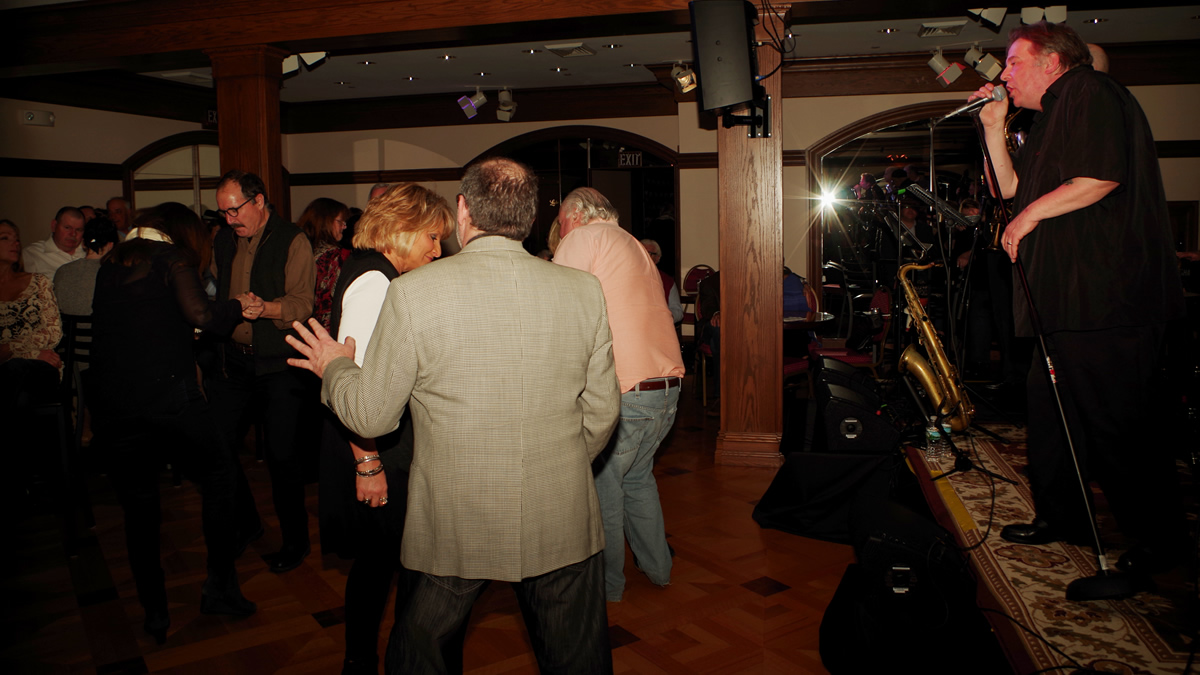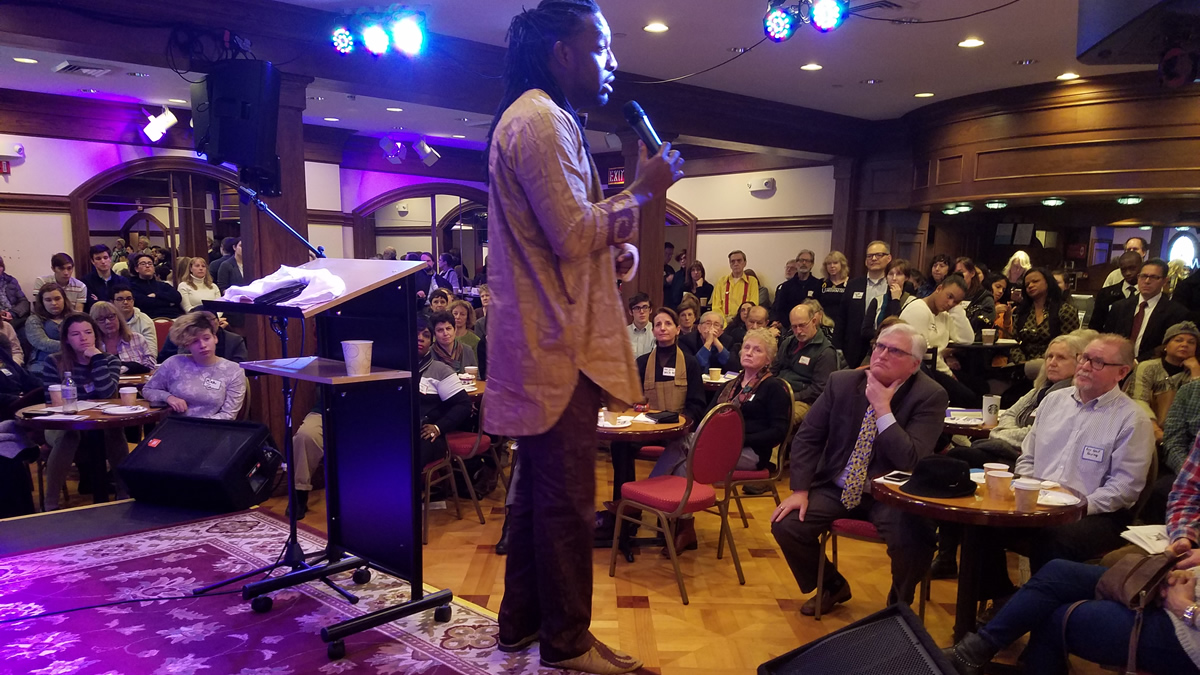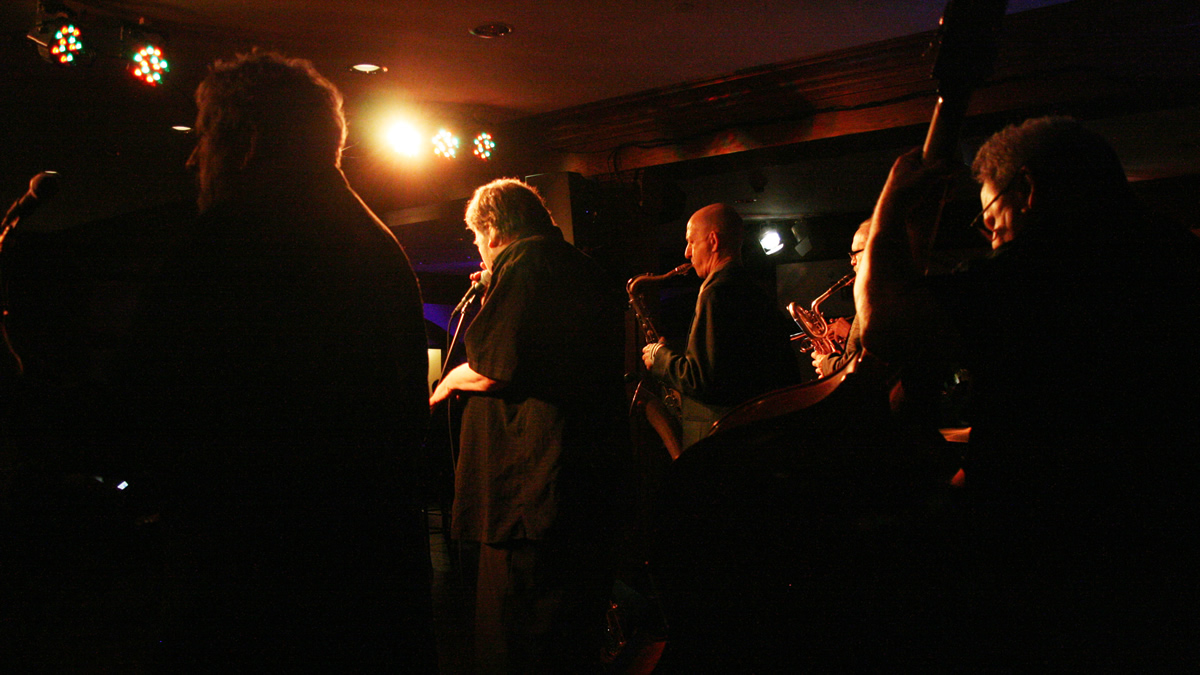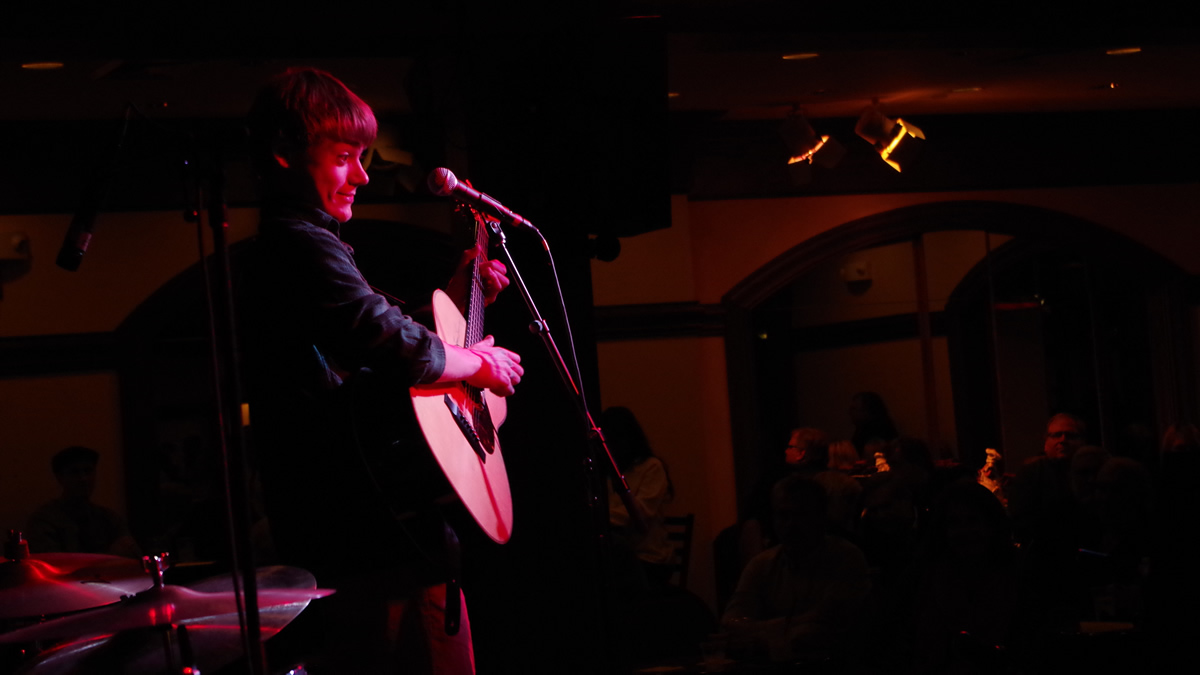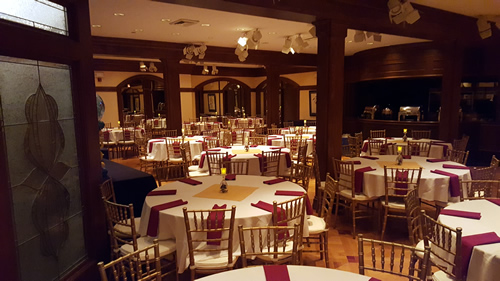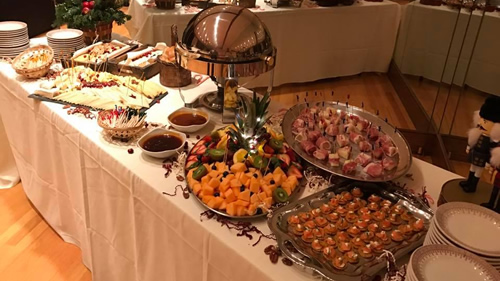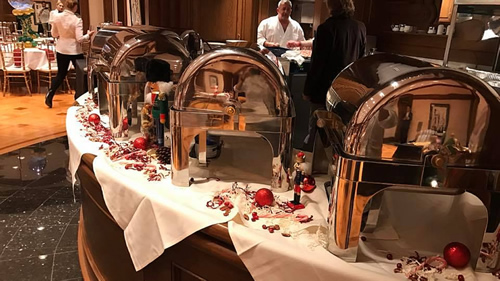 About 17 miles north of Boston, award-winning 9 Wallis is a gorgeous, fully restored, historic location conveniently situated in the heart of Downtown Beverly's Arts District at 9 Wallis Street, right next to the Larcom Theatre -- less than half a mile from the Beverly Depot rail station and 3 miles from Route 128, with plenty of nearby parking (see map).
In April 2017, after 4 years of presenting over a hundred shows at Beverly's Larcom Theatre (featuring Grammy-winners, Rock & Roll Hall of Famers and platinum recording artist), gimmeLIVE's owners Peter and Vickie Van Ness, transformed 9 Wallis into the most intimate, elegant listening room north of Boston with comfortable seating at tables, plus food & beverage service offering fine wines, local craft beers, specialty cocktails (featuring local distilleries and all-natural juices) and top-shelf spirits.
In August 2018, Peter and Vickie were presented with the Boston Blues Society's Keeping the Blues Alive Award for their work at 9 Wallis.
Because of its beautifully restored, tremendously flexible space with the best dance floor on Boston's North Shore, 9 Wallis has become a favorite venue for fundraisers, private parties and corporate events. Local charities have raised thousands of dollars at 9 Wallis (see examples). With world-class entertainment, an event can begin as a cocktail party or fully seated dinner...then transform into a nightclub-style dance party with concert quality sound and stage lighting.
CLICK HERE if you'd like someone to contact you about raising money for your charity. CLICK HERE if you want to book a party or corporate event.
Many new shows will be announced soon. Click here to join gimmeLIVE's FREE Concert Club and email list. You'll get special deals and prime seats before tickets go on sale to the public.
There is plenty of nearby parking at 7 lots from 150 feet away to 3 blocks away. Lots are 25 Cents/Hour (see map). Street parking is more. All parking is FREE after 8pm and on Sundays.
Want us to produce a concert or festival to raise money for your organization? Click here
Want to sponsor one of our shows? Click here