VIDEOS: CHRISTINE OHLMAN and BARRENCE WHITFIELD
CHRISTINE OHLMAN
#1 Female Americana Vocalist
"There are so many 'wow' moments"
"Tough, tender, thoughtful and sassy; R-E-A-L, as Sam Phillips was wont to say"
Christine Ohlman (a/k/a "The Beehive Queen" for her mile-high platinum-blonde hairdo) is the current, long-time vocalist with NBC's Saturday Night Live Band whose sixth critically-acclaimed CD with Christine Ohlman & Rebel Montez, "The Deep End," was honored on numerous national end-of-year Top Ten lists. She'll be joined onstage by the members of Christine Ohlman & Rebel Montez, acclaimed members of the Massachusetts scene all, including acclaimed Boston-area aces Wolf Ginandes (bass), Cliff Goodwin (guitar-Joe Cocker/Robert Palmer) and Lorne Entress (drums-Lori McKenna and Ronnie Earl & The Broadcasters)
In 2017 Ohlman was inducted into the National Blues Hall of Fame of American Heritage, International. In December 2018 she took part in two days of filming in the Boston area with blues greats from around America for a filmed documentary on the late great bluesman James Cotton. She landed the Top Female Americana Vocalist honors on The Alternate Root's International Readers' Poll (she shares top slots with Paul Thorn, The Mavericks, and Rodney Crowell) and is fresh from appearances onstage in NYC with Bonnie Raitt, Keb Mo, Trombone Shorty, Jon Batiste and Paul Shaffer; at the Paris Conservatory with The Sessions Panel; on the SNL 40th Anniversary broadcast and Post-Broadcast concert at the Plaza Hotel; "The Tonight Show With Jimmy Fallon;" multiple appearances on the soundtrack for the HBO series "Vinyl," including a duet with Elvis Costello; the Carnegie Hall Tribute To The Rolling Stones; the Rock and Roll Hall Of Fame Induction Concert in Cleveland (HBO) and The WC Handy Festival in Muscle Shoals, where she's been the special guest of the Blind Boys Of Alabama and led an All-Star Shoals tributes that included Bonnie Bramlett, Candi Staton, and Ed King of Lynyrd Skynyrd. Her numerous studio and live collaborations encompass Grammy-nominated recordings include a longtime onstage collaboration with legendary NRBQ guitarist Big Al Anderson; Charlie Musselwhite; Evenings of Duets with Mac Rebennack (Dr. John); Dion, Ian Hunter, Marshall Crenshaw and the late Levon Helm (all of whom guested on "The Deep End"); plus appearances with Al Green, Steve Miller, Smokey Robinson, Bonnie Raitt, Brian Wilson, Bruce Springsteen, and the late George Harrison. With JoJo Hermann of Widespread Panic, she leads the "Down On The Bayou" New Orleans Jazz and Heritage benefits for the New Orleans Musicians Clinic. She guests on Rock and Roll Hall of Fame inductee and legendary Rolling Stones producer Andrew Loog Oldham's "The ALO Orchestra Sings The Rolling Stones Songbook Vol. 2," named "Coolest Record Of The Year" by SIRIUS/XM's "Little Steven's Underground Garage."
Ohlman is a noted musicologist and record collector who was one of the original contributing editors to the All Music Guide. Mixing a fiery brand of rootsy Americana with an old-school soul music flavor, she serves up a style that's been dubbed by SIRIUS/XM's Dave Marsh "Contemporary Rock R&B." For her live shows, Ohlman will bring to the musical table songs from her six CDs plus 2019's upcoming "The Grown-Up Thing." "I've come here to set your souls on fire," she tells her audiences. And she will.
Further links:
Website
Facebook
YouTube
Reverb Nation
Instagram
Listen at:
Last.fm
All-Music Guide
Amazon
ABOUT BARRENCE WHITFIELD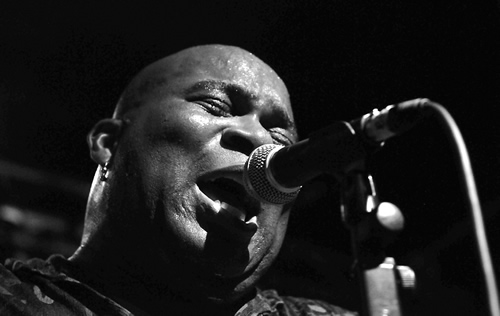 Winner of 7 Boston Music Awards, Barrence Whitfield is a full-throttle soul screamer in the spirit of Little Richard, Wilson Pickett, Solomon Burke and James Brown. He has been described as the owner of one incredible pair of lungs, with limitless energy and unmatched enthusiasm for his music and his audience. Barrence is a rarity in this business–one of a few black, rock n roll singer/entertainers who Spin Magazine says maintains a "frenzied" performance.
Whitfield is a performer so consumed with satisfying his audiences that he has been called 'crazed, frenetic and completely unhinged.' Barrence, the singer made up of equal parts Arthur Alexander, Nolan Porter and James Carr this mofo burns.
After college, Barrence, like many organic music lovers, found himself working in a Kenmore Square record shop called Nuggets. There, he was discovered by guitarist Peter Greenberg, of the legendary Boston bands DMZ and The Lyres. Through this introduction, Barrence got his first taste of the rock 'n roll life and Boston's music scene. Boston reciprocated in kind with 7 Boston Music Awards, including Best all Around Male Vocalist, Best R&B Vocalist and Best R&B Band.
Barrence was not just well-received in Boston but throughout North America as well as achieving stardom on a much larger scale throughout Europe. A BBC journalist and well-known disc jockey, Andy Kershaw, fell in love with Barrence after hearing a live recording of him and his band, The Savages. According to Andy,
going to a Barrence Whitfield show is always a full-body experience because you can't sit down from wanting to continually shake your body and dance!
Before long, Barrence was opening for, and playing with performers like Bo Diddley, Tina Turner, George Thorogood, Robert Cray, the Reverend Solomon Burke, Los Lobos, Taj Mahal, Richard Thompson, Etta James, Buddy Guy, and many, many, more. Barrence has received critical acclaim on two country-soul albums he did with renowned singer/songwriter, Tom Russell, including the Merle Haggard Tribute Album.
ABOUT 9 WALLIS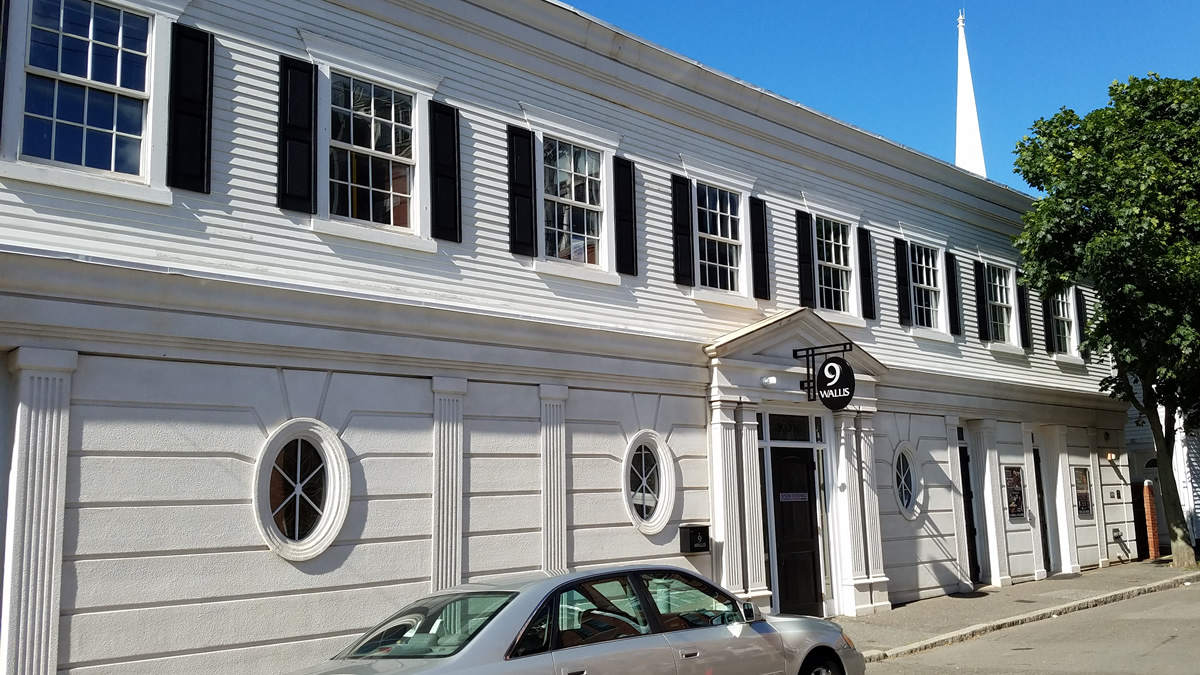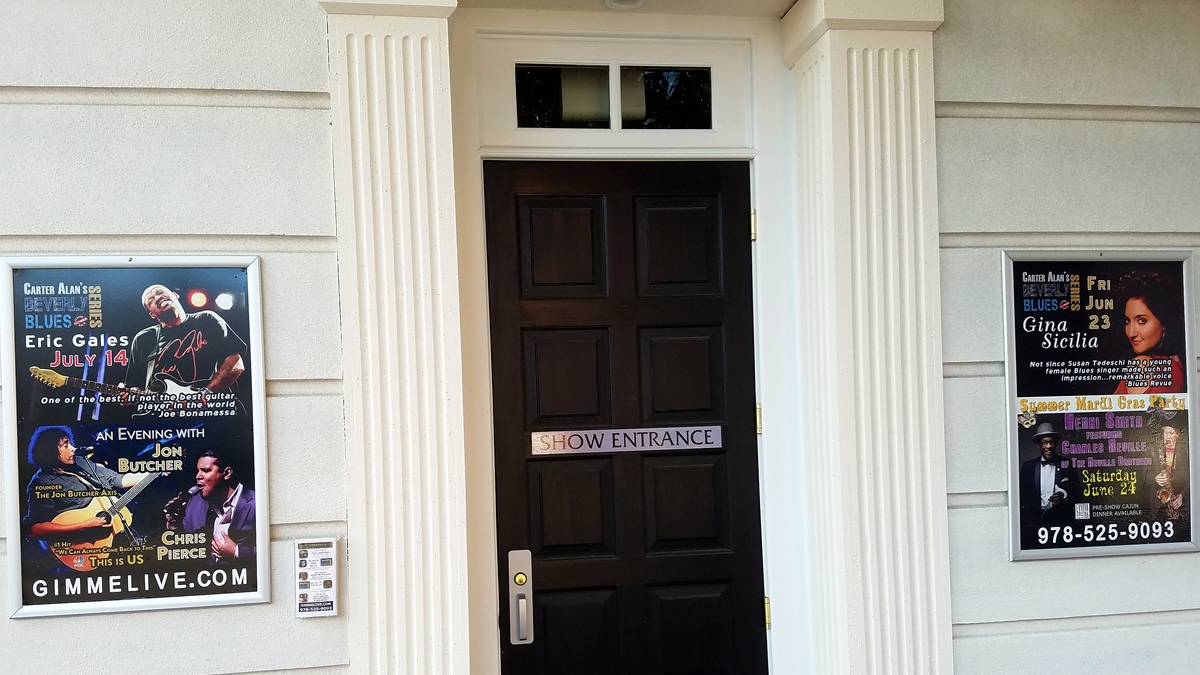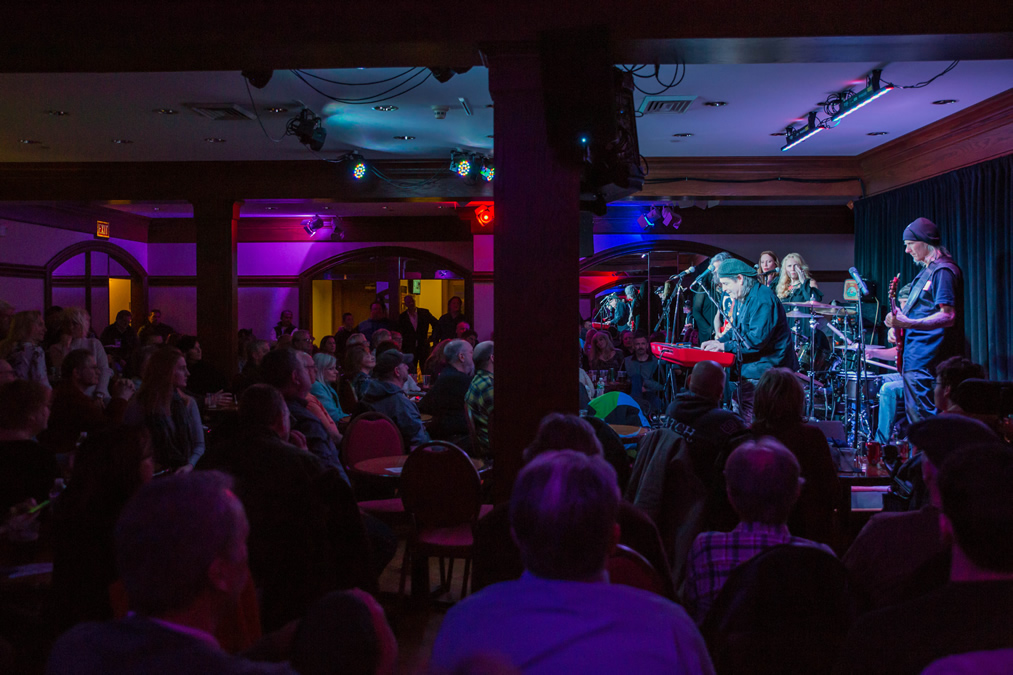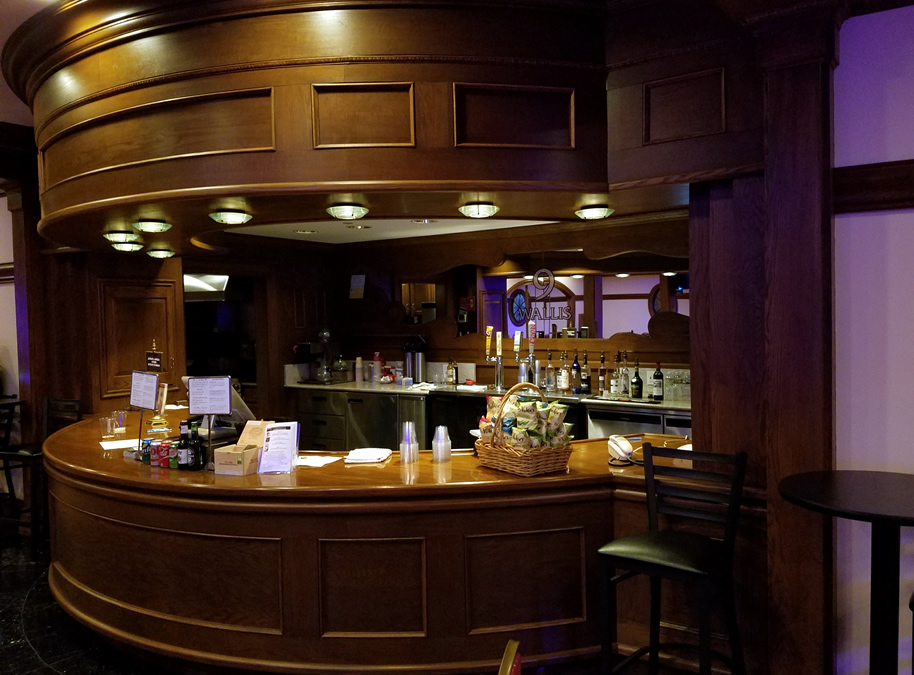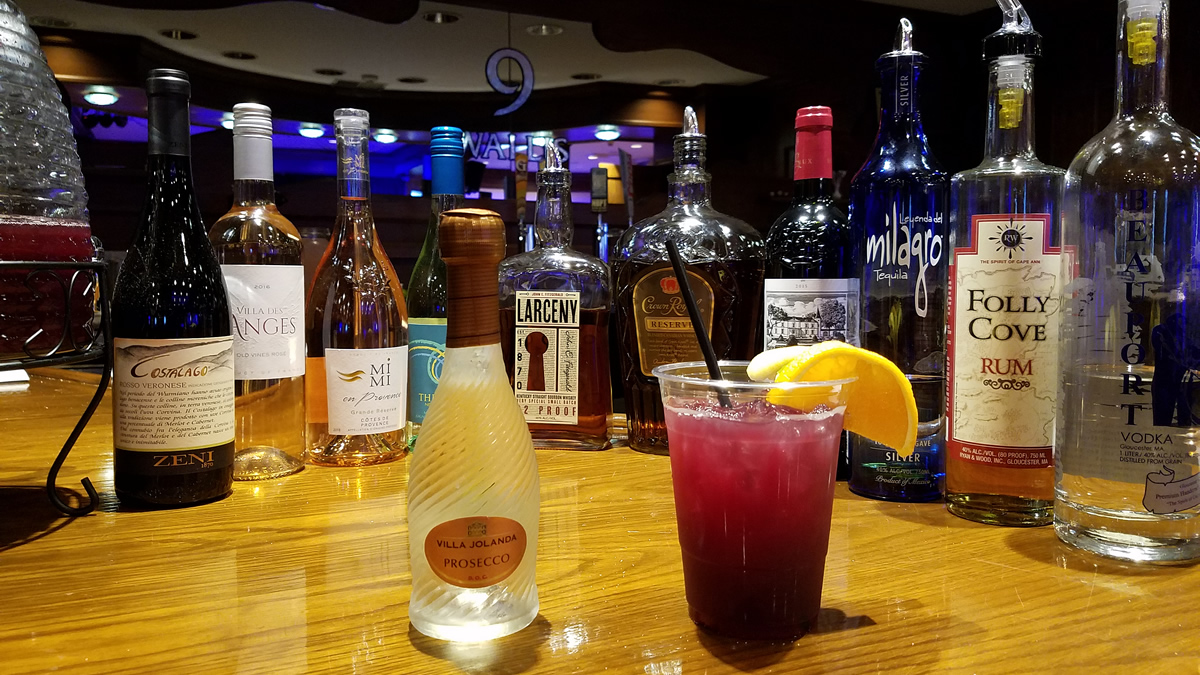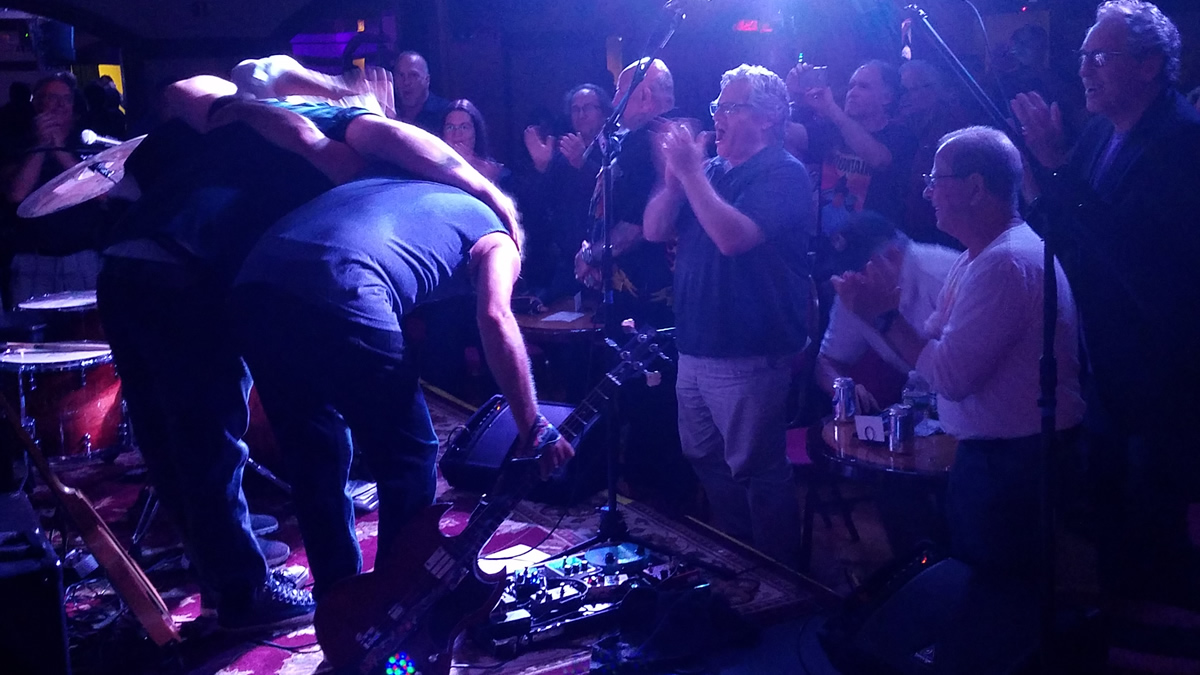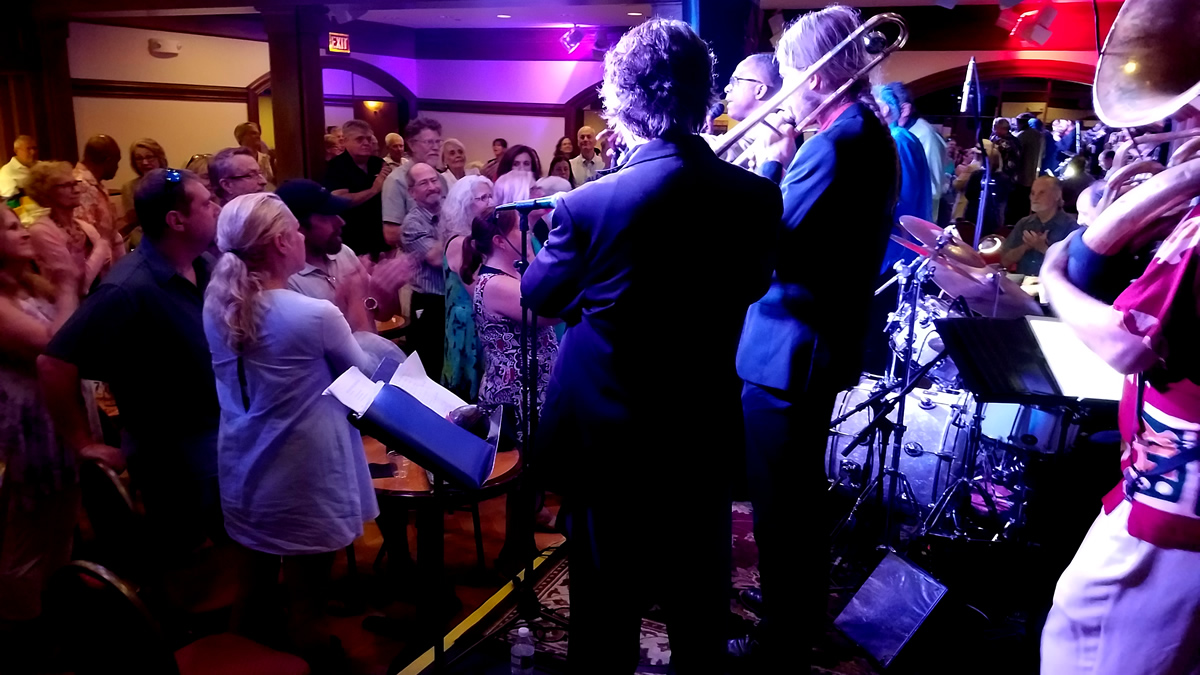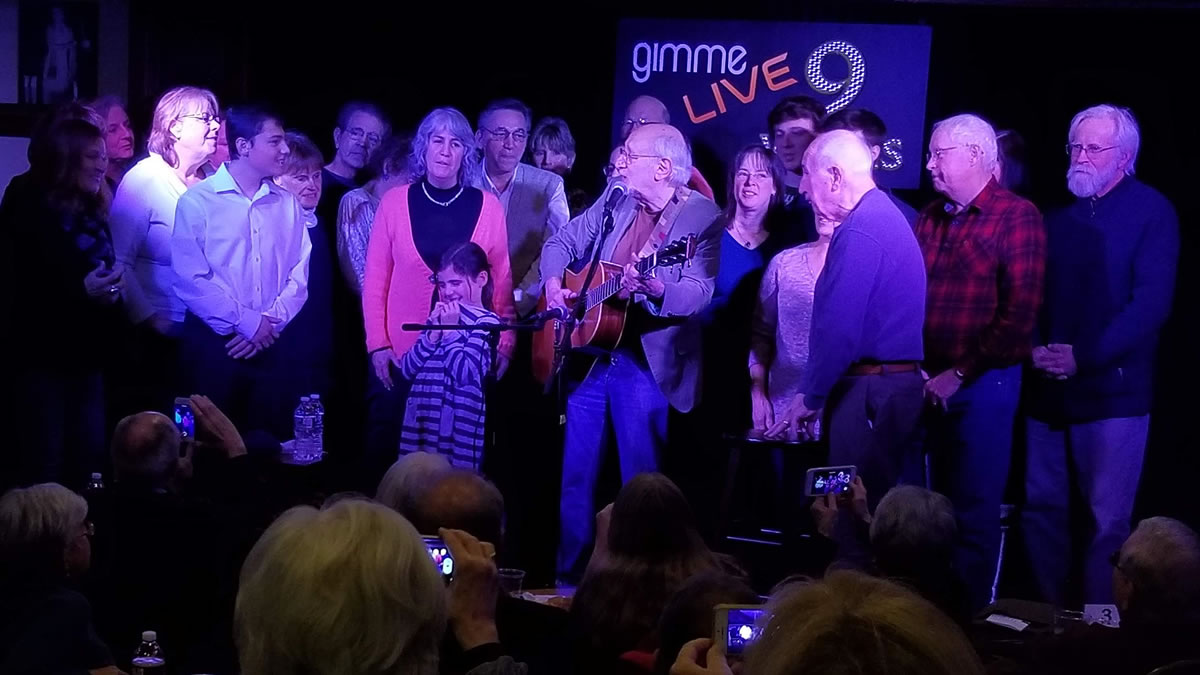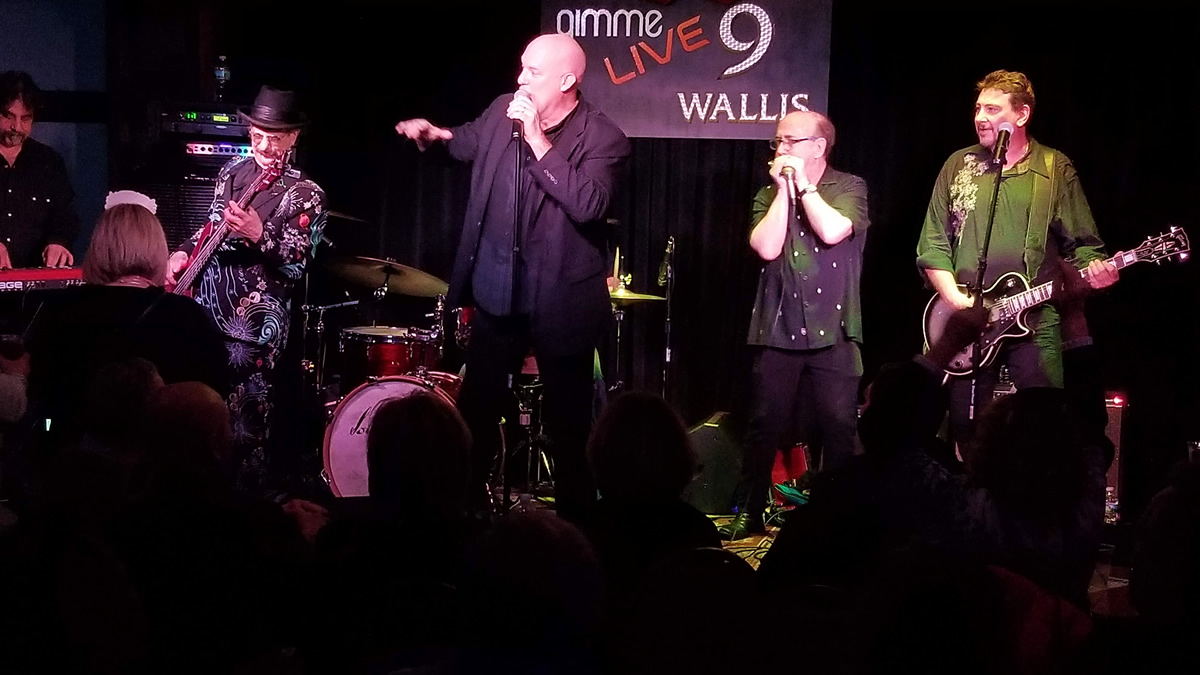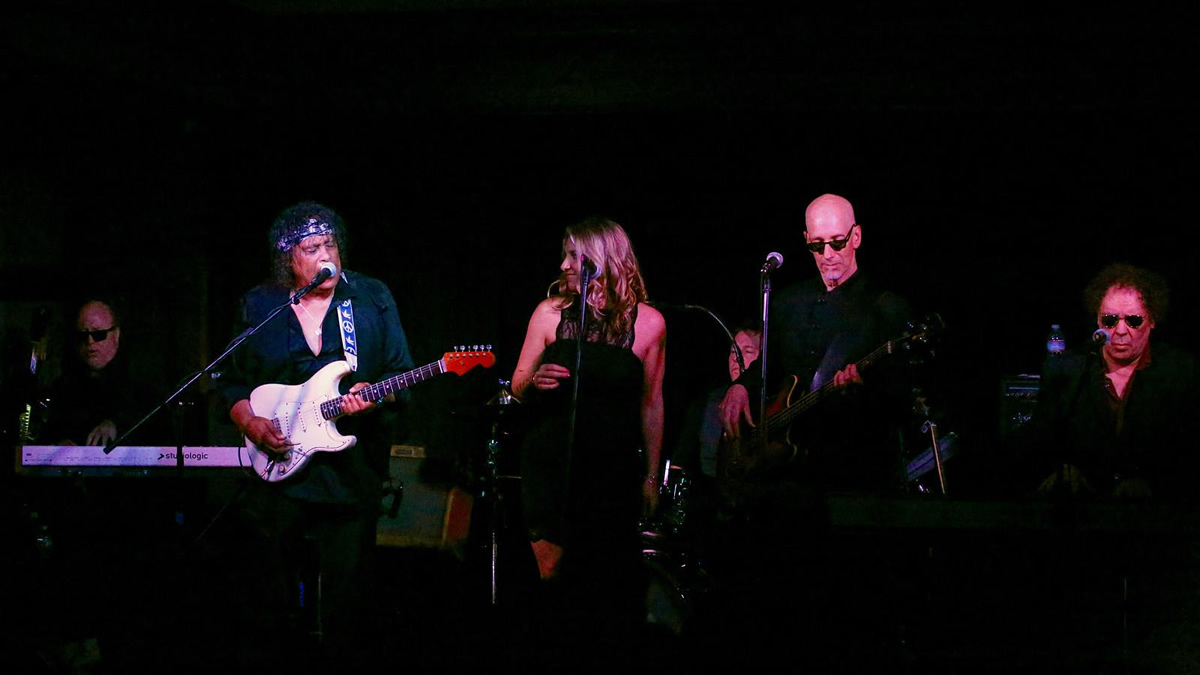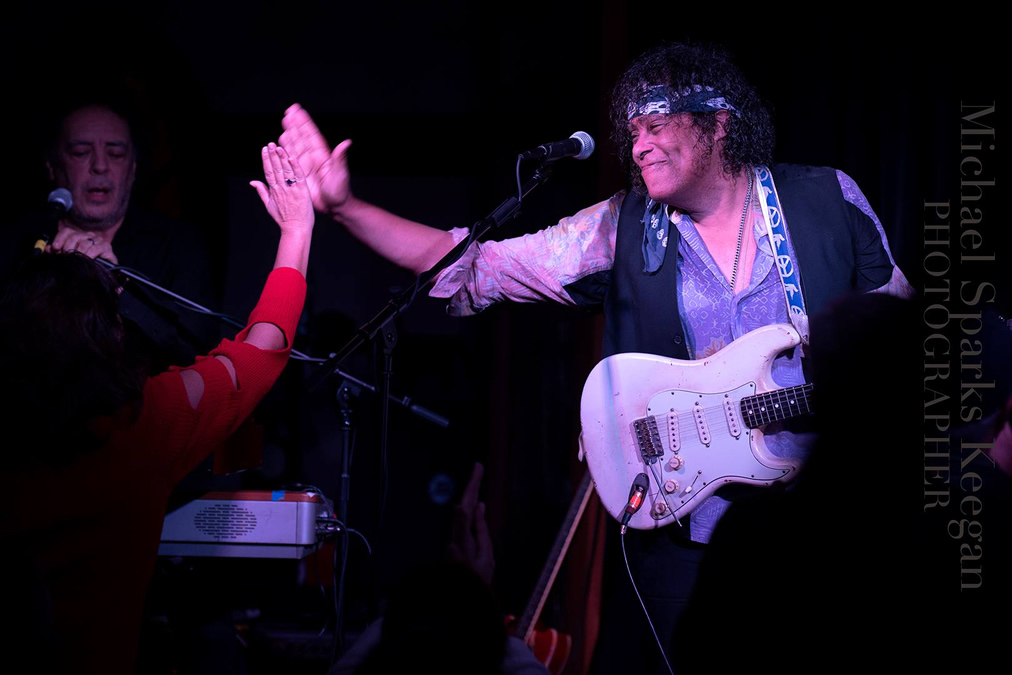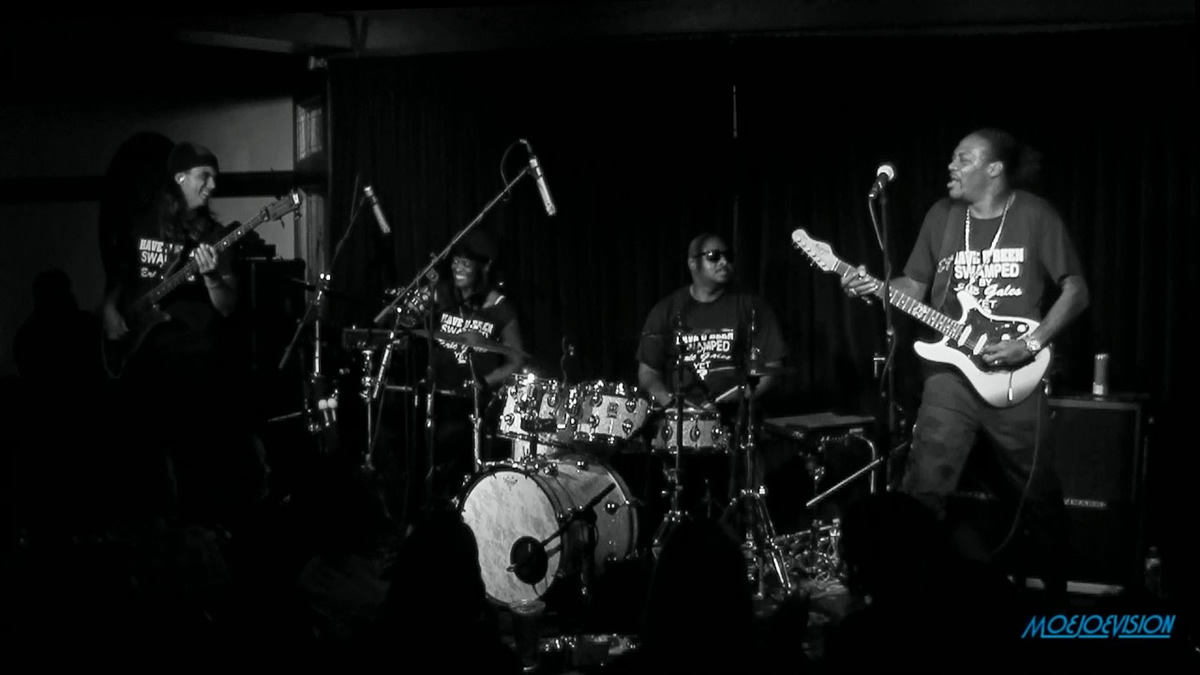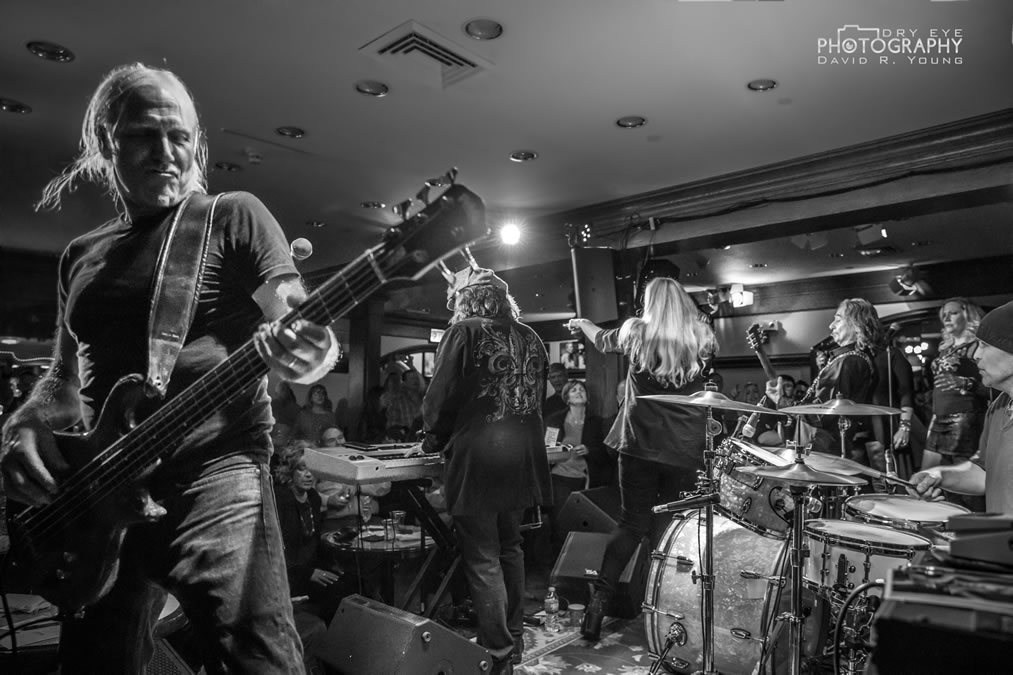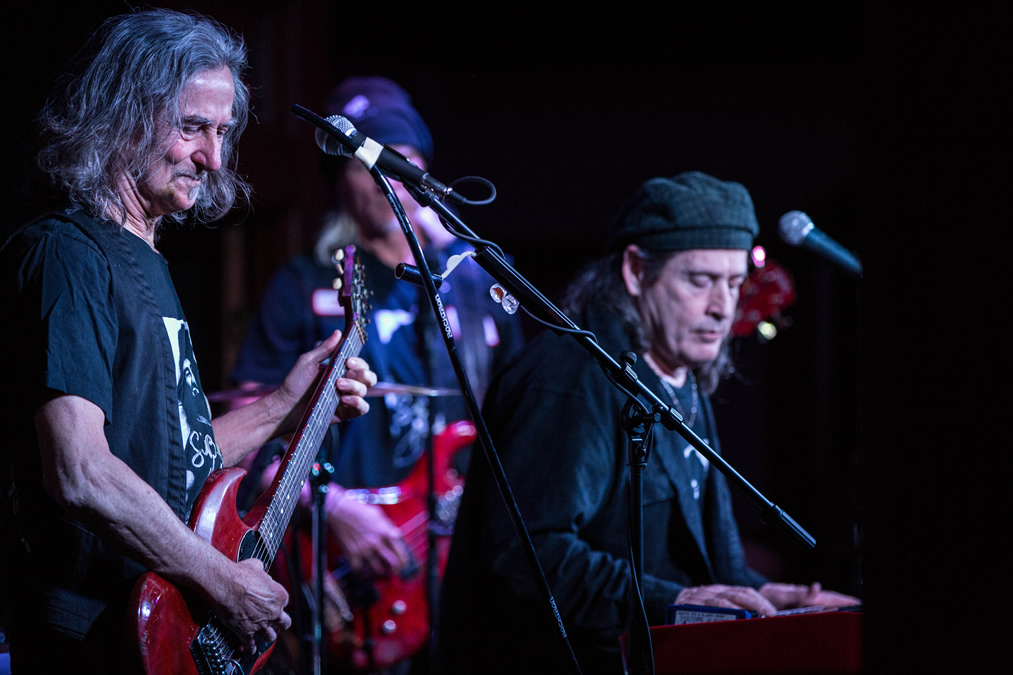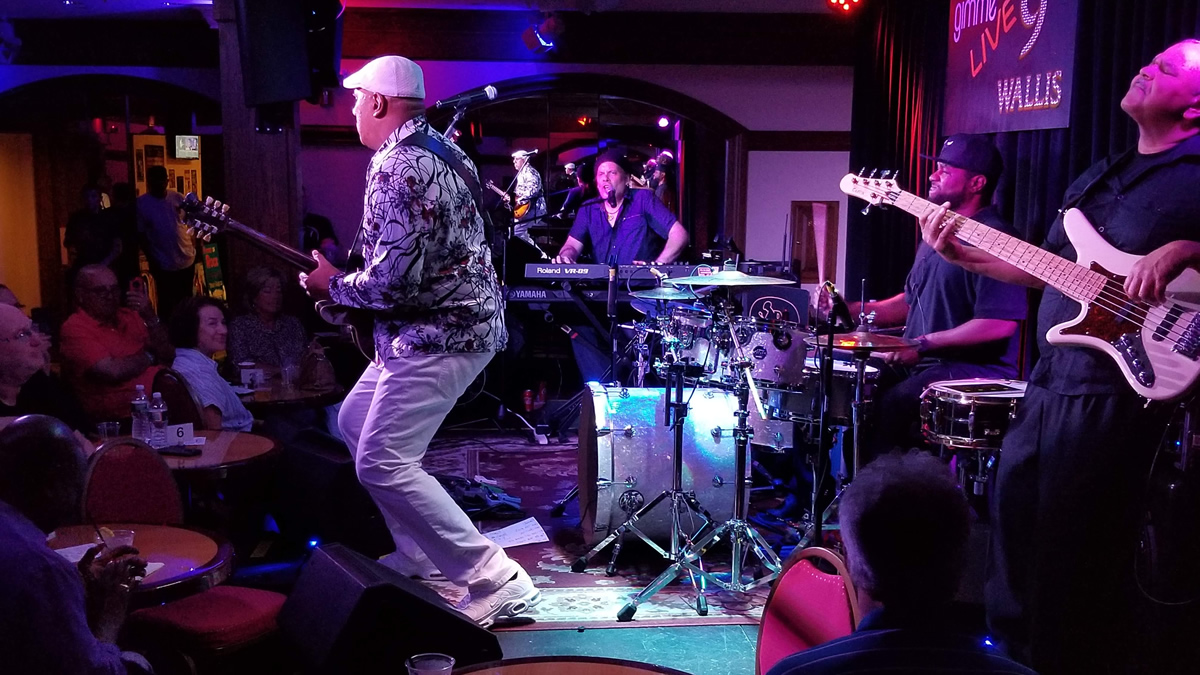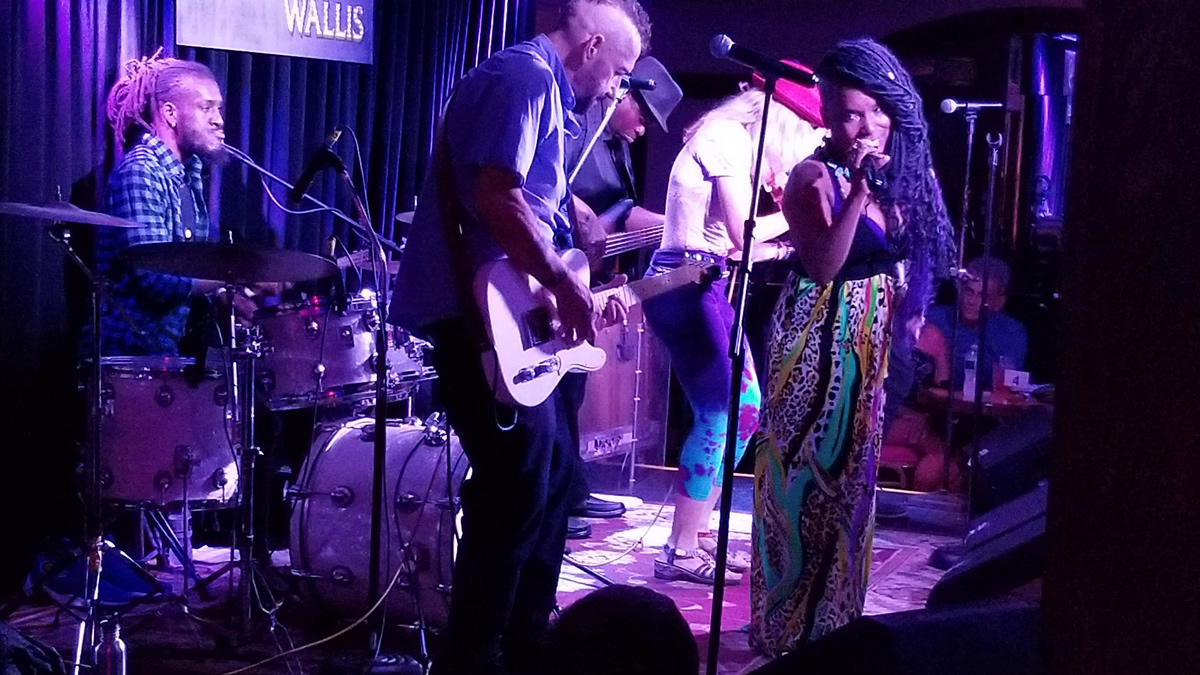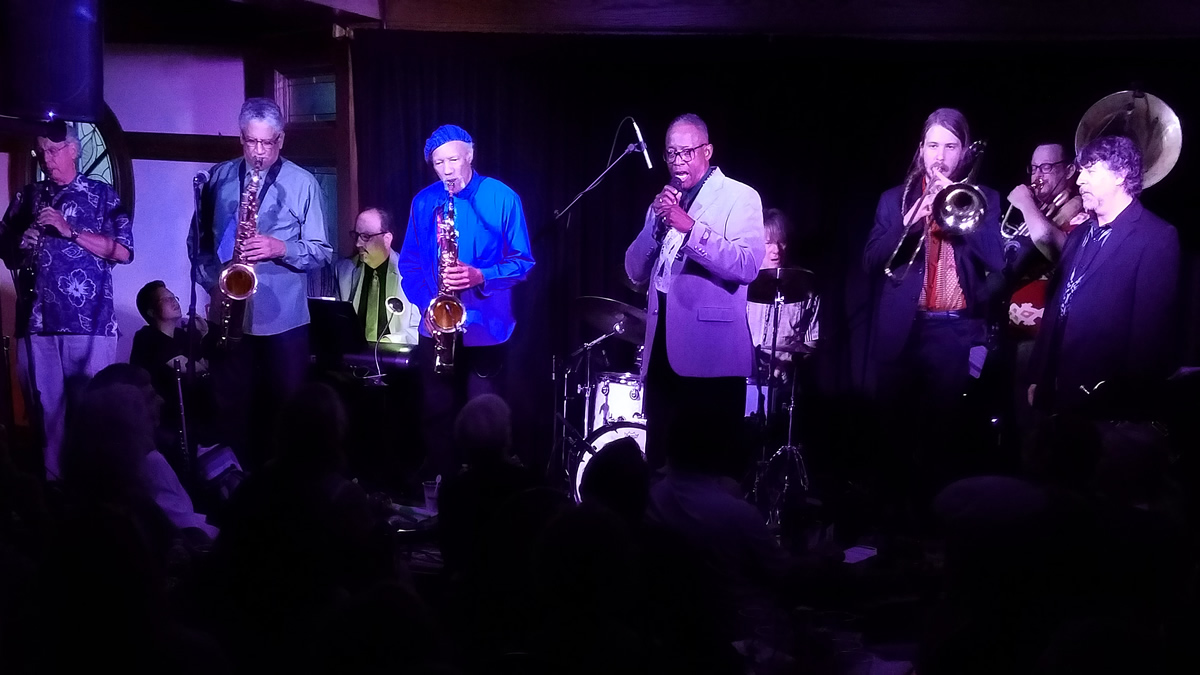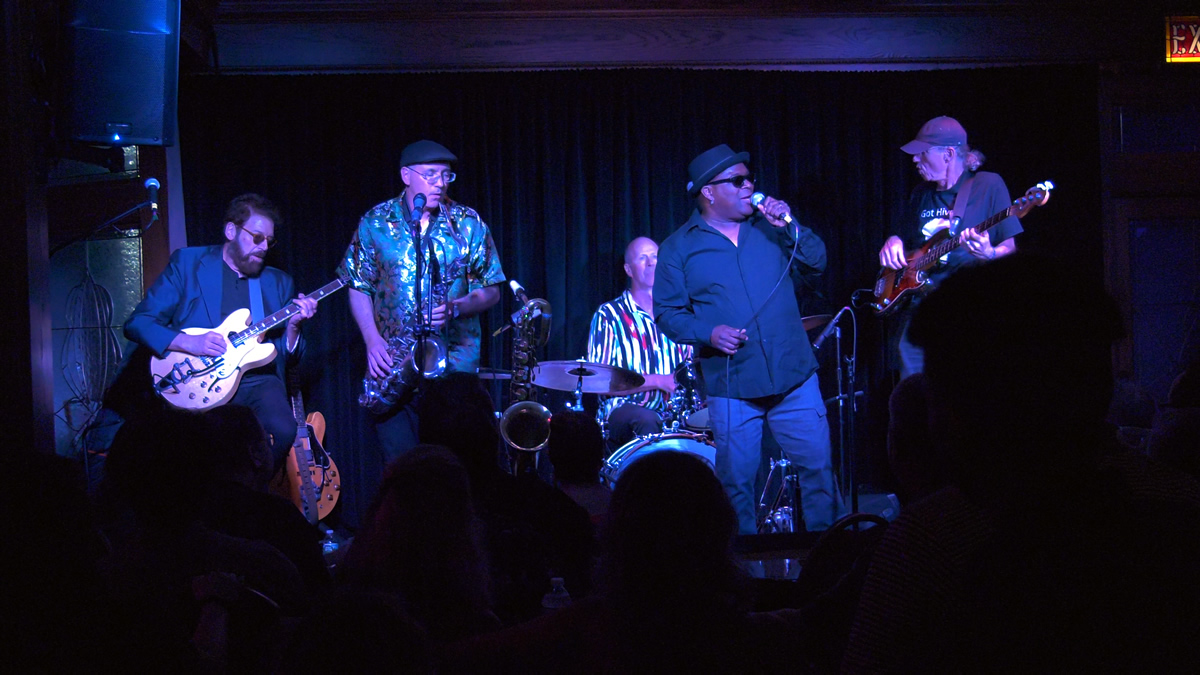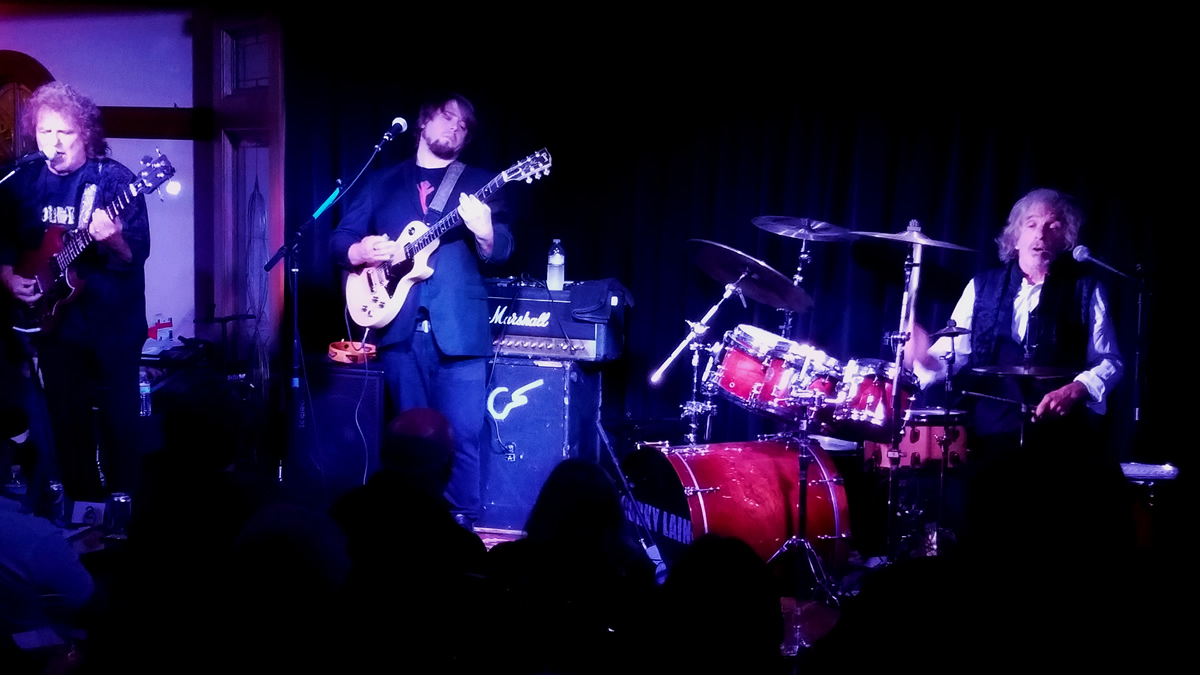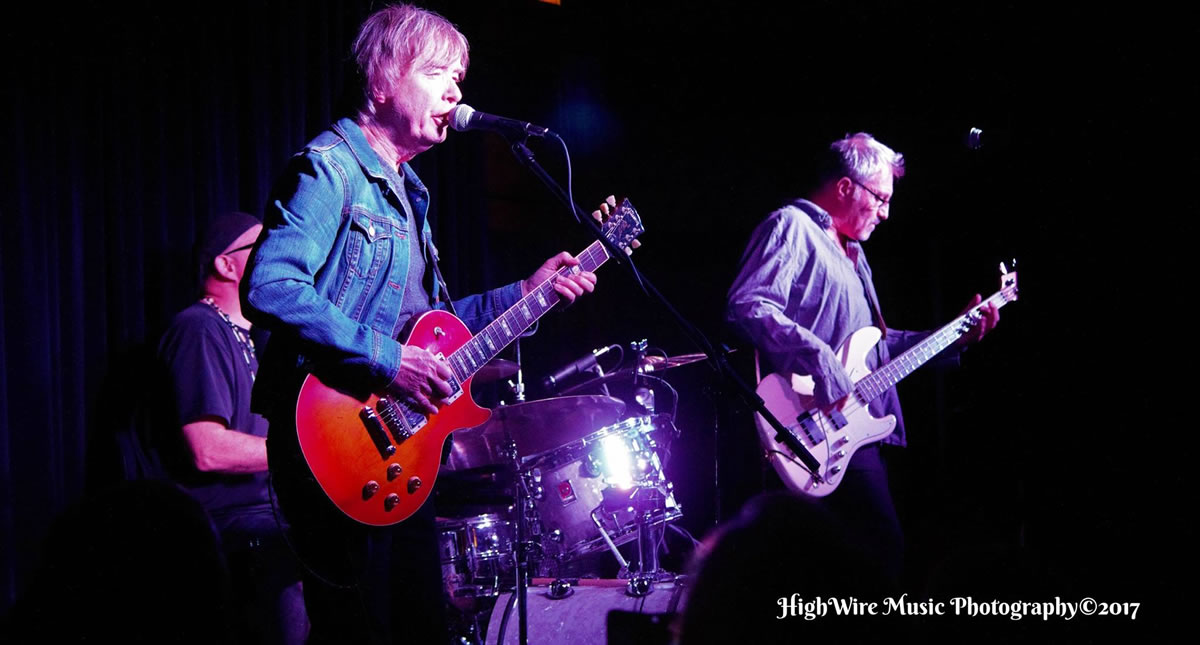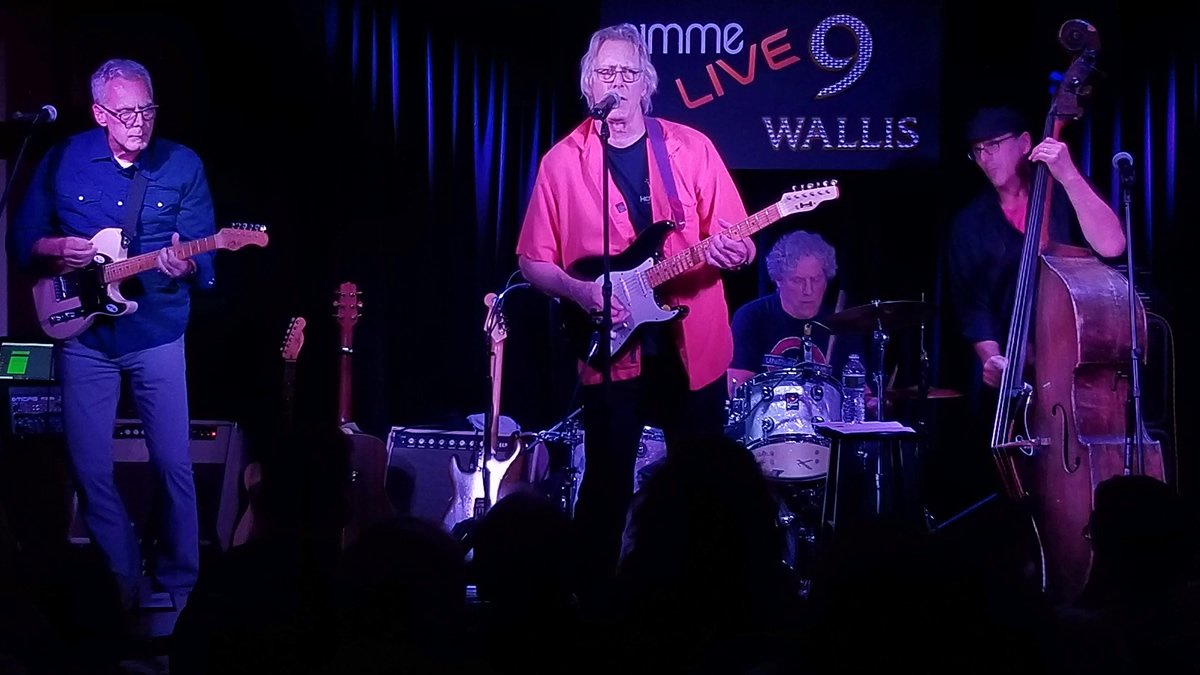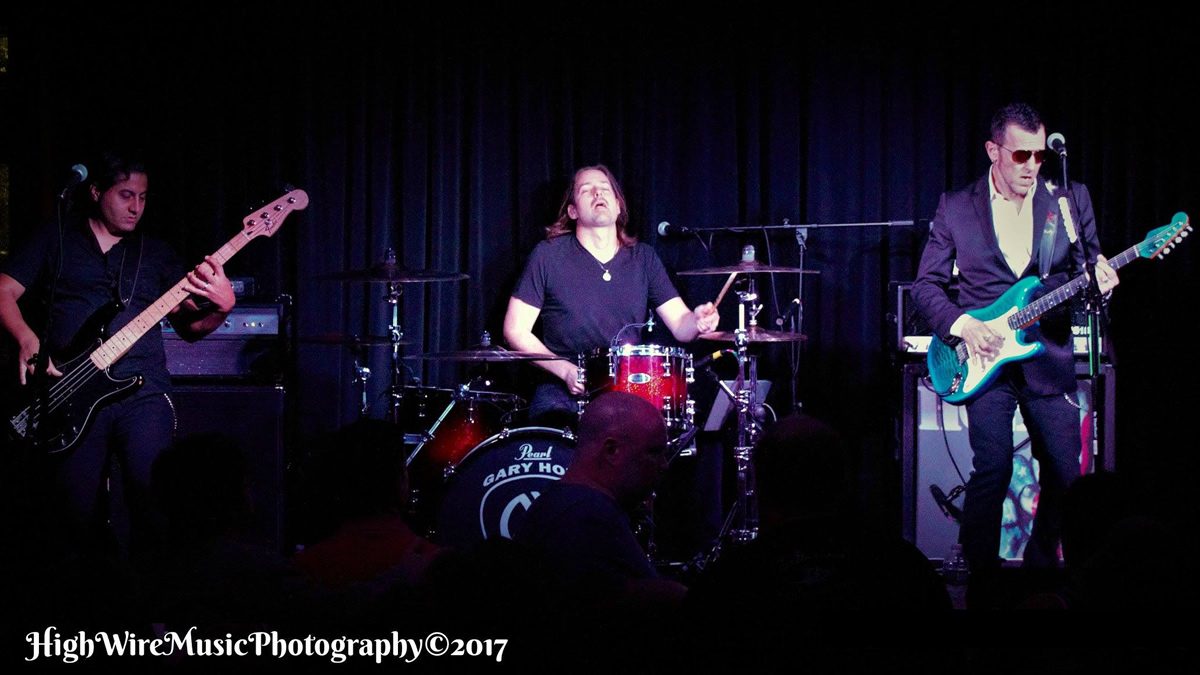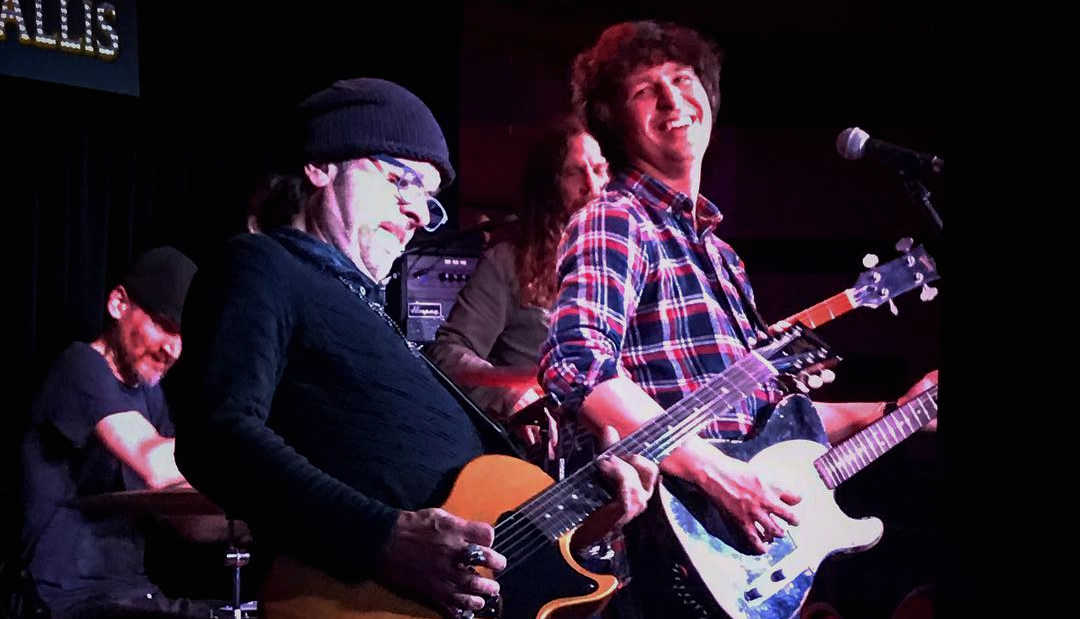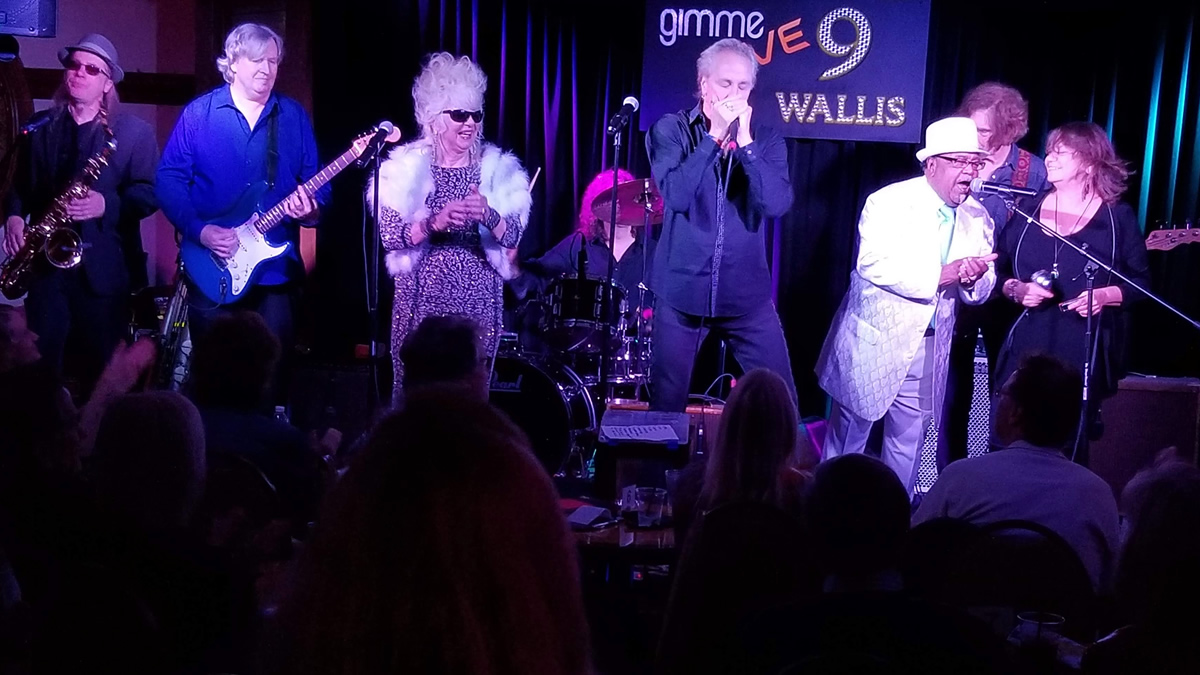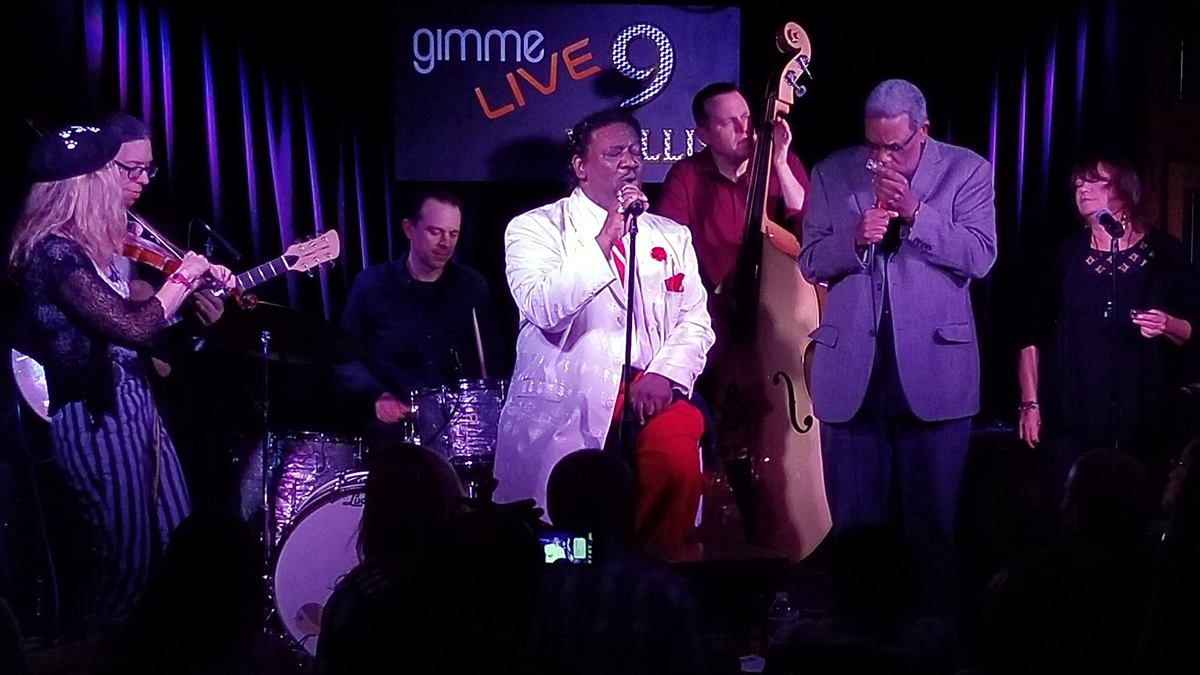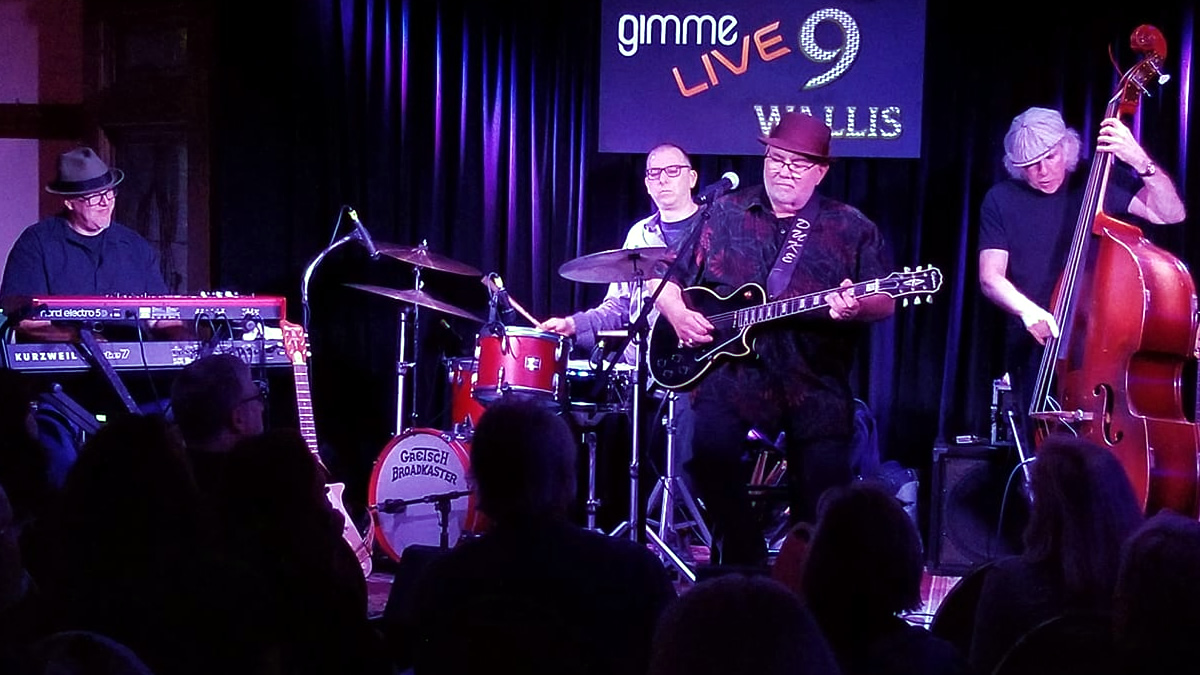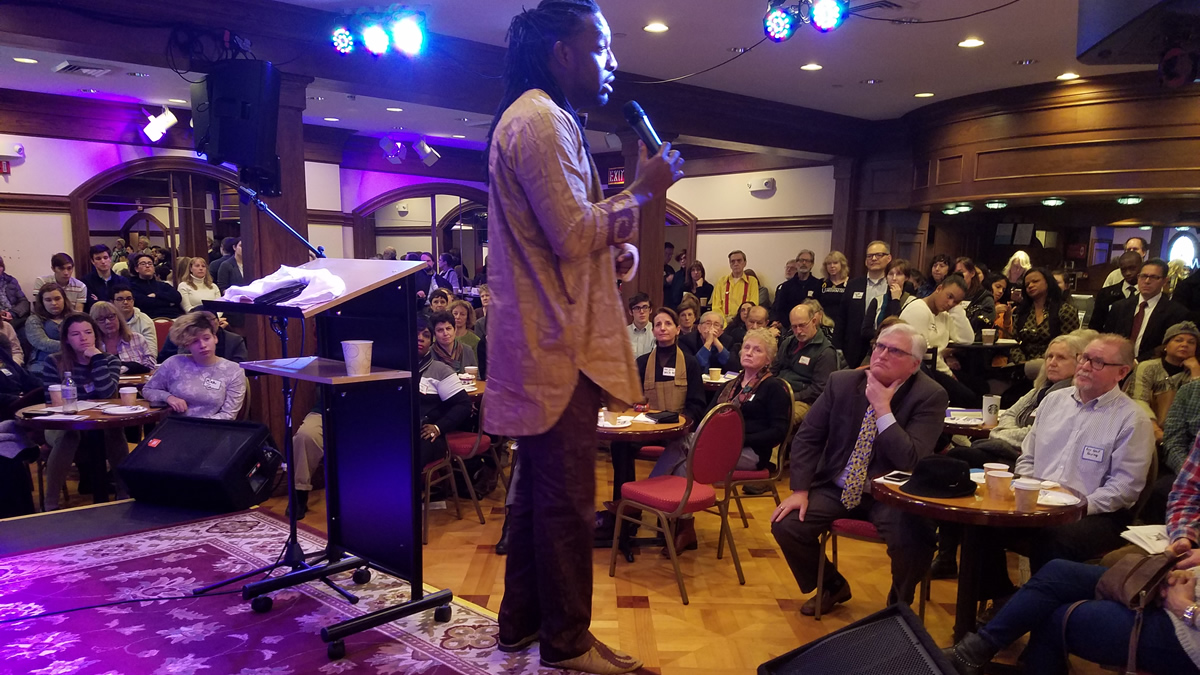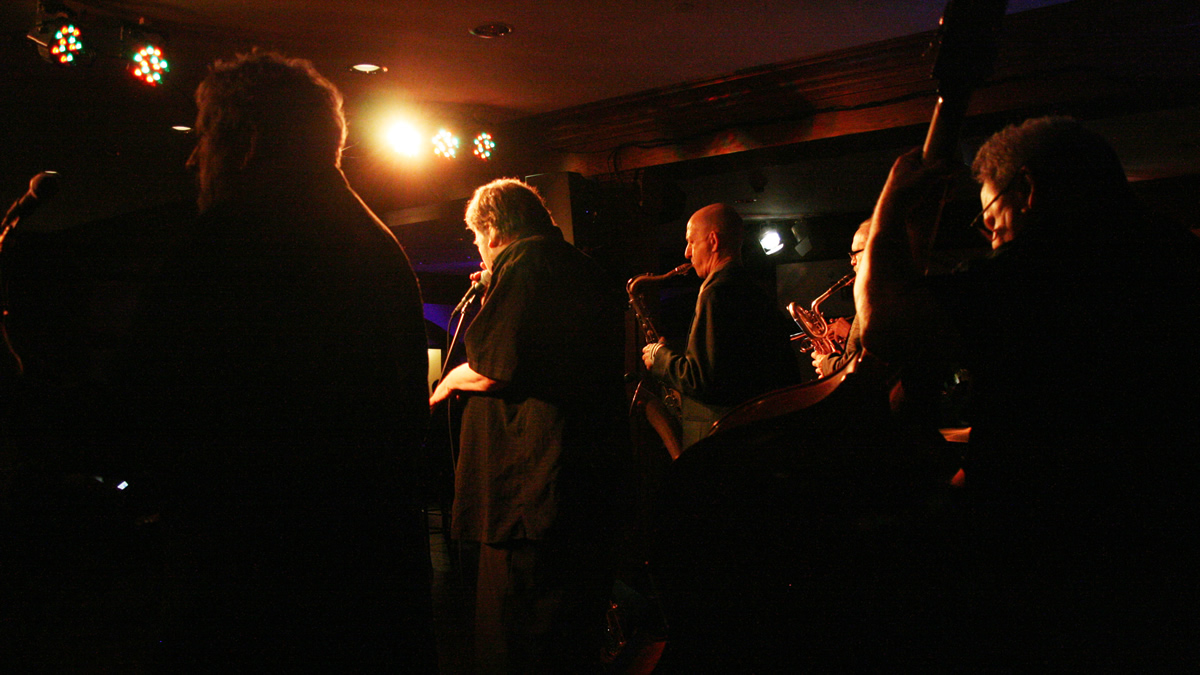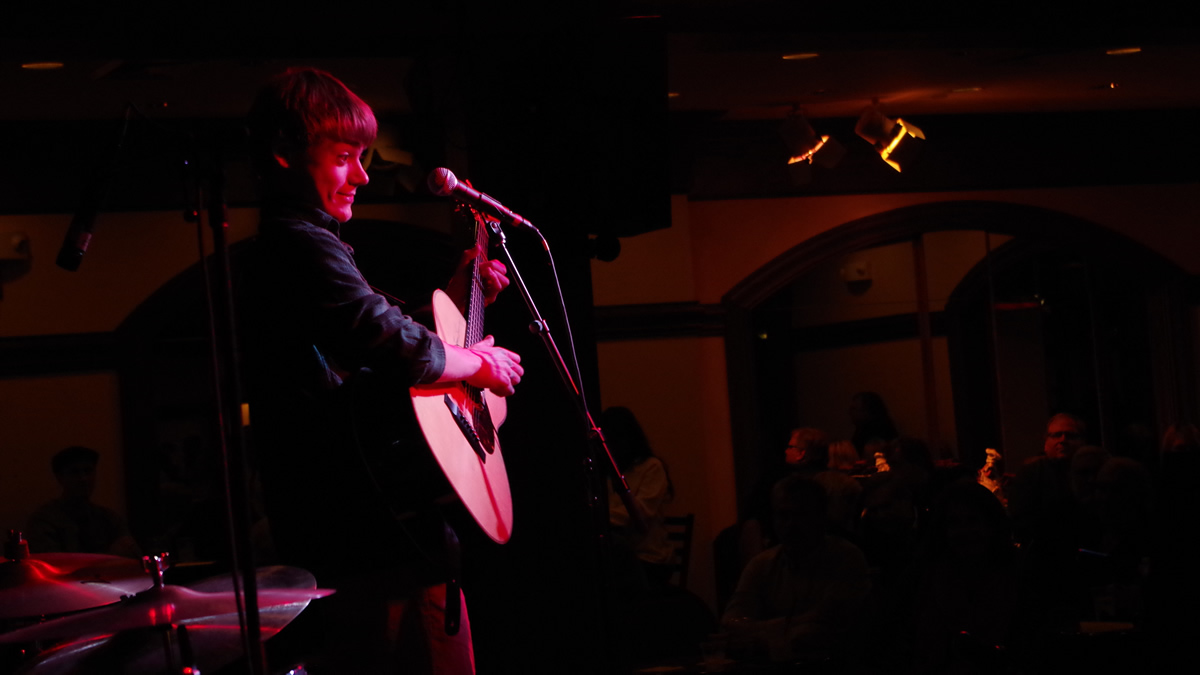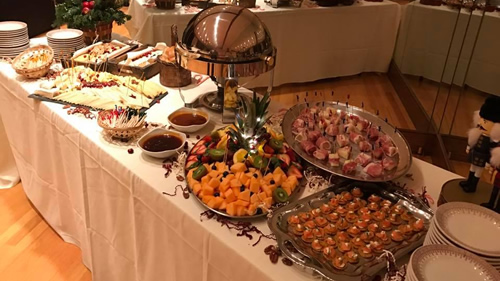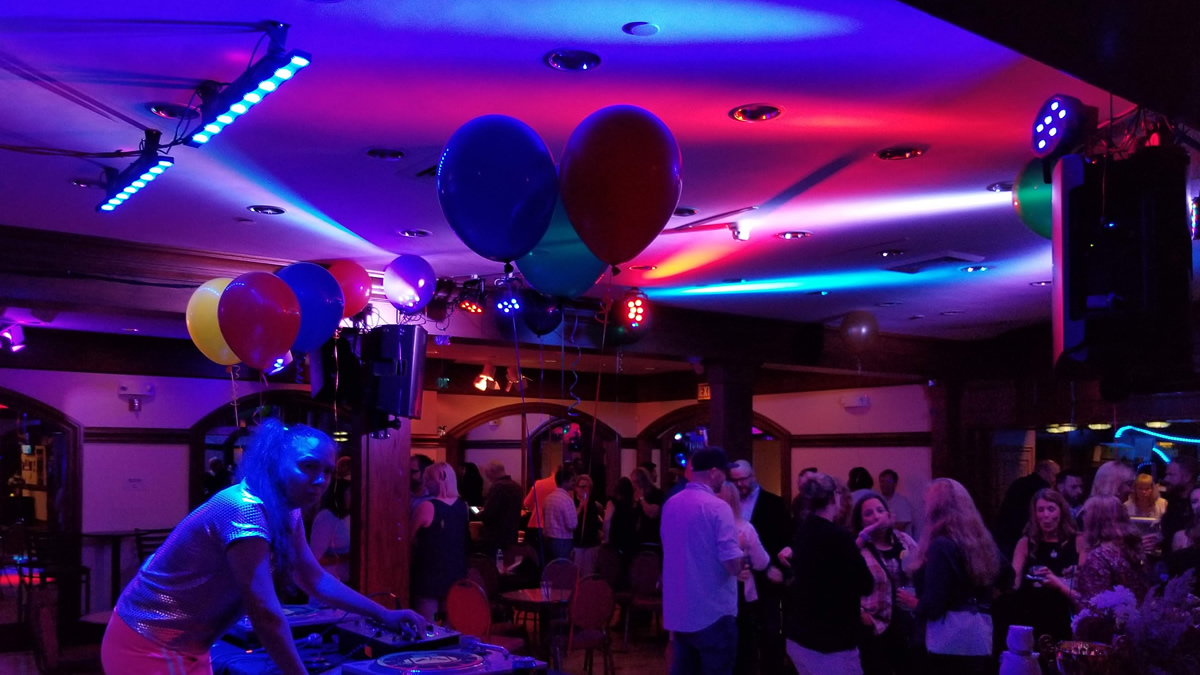 About 17 miles north of Boston, award-winning 9 Wallis is a gorgeous, fully restored, historic location conveniently situated in the heart of Downtown Beverly's Arts District at 9 Wallis Street, right next to the Larcom Theatre -- less than half a mile from the Beverly Depot rail station and 3 miles from Route 128, with plenty of nearby parking (see map).
In April 2017, after 4 years of presenting over a hundred shows at Beverly's Larcom Theatre (featuring Grammy-winners, Rock & Roll Hall of Famers and platinum recording artist), gimmeLIVE's owners Peter and Vickie Van Ness, transformed 9 Wallis into the most intimate, elegant, fully air conditioned listening room north of Boston with comfortable seating at tables, plus food & beverage service offering fine wines, local craft beers, specialty cocktails (featuring local distilleries and all-natural juices) and top-shelf spirits.
In August 2018, Peter and Vickie were presented with the Boston Blues Society's Keeping the Blues Alive Award for their work at 9 Wallis.
Because of its beautifully restored, tremendously flexible space with the best dance floor on Boston's North Shore, 9 Wallis has become a favorite venue for fundraisers, private parties and corporate events. Local charities have raised thousands of dollars at 9 Wallis (see examples). With world-class entertainment, an event can begin as a cocktail party or fully seated dinner...then transform into a nightclub-style dance party with concert quality sound and stage lighting.
CLICK HERE if you'd like someone to contact you about raising money for your charity. CLICK HERE if you want to book a party or corporate event.
Many new shows will be announced soon. Click here to join gimmeLIVE's FREE Concert Club and email list. You'll get special deals and prime seats before tickets go on sale to the public.
There is plenty of nearby parking at 7 lots from 150 feet away to 3 blocks away. Lots are 25 Cents/Hour (see map). Street parking is more. All parking is FREE after 8pm and on Sundays.
Want us to produce a concert or festival to raise money for your organization? Click here
Want to sponsor one of our shows? Click here