Critically Acclaimed Shows ... Up Close & Personal
JENNY ZIGRINO CCB Foundation Comedy Fundraiser & Silent Auction
DATE
Saturday, September 29, 2018
TIME
7:30PM (Doors Open 6:30PM)
VENUE

9 Wallis Street

AIR CONDITIONED

Venue Details
TICKETS
RESERVED SEATS

(ALL AGES)

$25.00, $30.00
Actress & Comedian Jenny Zigrino (50 Shades of Black, Bad Santa 2, Conan O'Brien, Comedy Central see more credits here) makes a special Boston area appearance to raise money for the CCB Foundation, supporting addiction treatment & recovery.
The CCB Foundation will be holding a Silent Auction and 50/50 raffle at this show. There are some great auction items and packages that you won't want to pass up. See Auction Items & Packages Here.
Doors open at 6:30 and the show starts at 7:30, so come early, have a drink, and relax perusing the auction items. Methods of payment accepted for the auction will be cash, check, and credit card.
If you can't make the show, but would like to contribute, please click here.
JENNY ZIGRINO VIDEOS
JENNY ZIGRINO
With the sweetness of the Midwest and the iron balls of the East Coast, Jenny Zigrino is a comedian that packs a punch of truly original humor. She's charmed audiences across the country with her wit, keen observations, embarrassing anecdotes, and brilliant honesty for a compelling performance you can't ignore.
She made her late night debut on Conan O'Brien and was a recent guest on the hit shows @Midnight, MTV's Girl Code and Adam Ruins Everything. She's been featured on TBS, Oxygen, TruTV, Fox, and more! She recently released an IFC Web series with her friend and comedian Jen Saunderson "The Filling is Mutual" available on IFC Digital.
A rising star in Hollywood, her first film appearance was a leading role in the film 50 Shades of Black with Marlon Wayans. She also stars in the film Bad Santa 2 with Billy Bob Thornton, the sequel to the 2003 hit film Bad Santa.
She exploded onto the Just For Laugh's New Faces Showcase for 2016 and has been featured in many festivals across the country. She is an alumni of The New York Comedy Festival, Women in Comedy Festival, Bridgetown Comedy Festival, Moontower Comedy Festival, and many more.
In conclusion, she's kind of a bad ass bitch.
ABOUT 9 WALLIS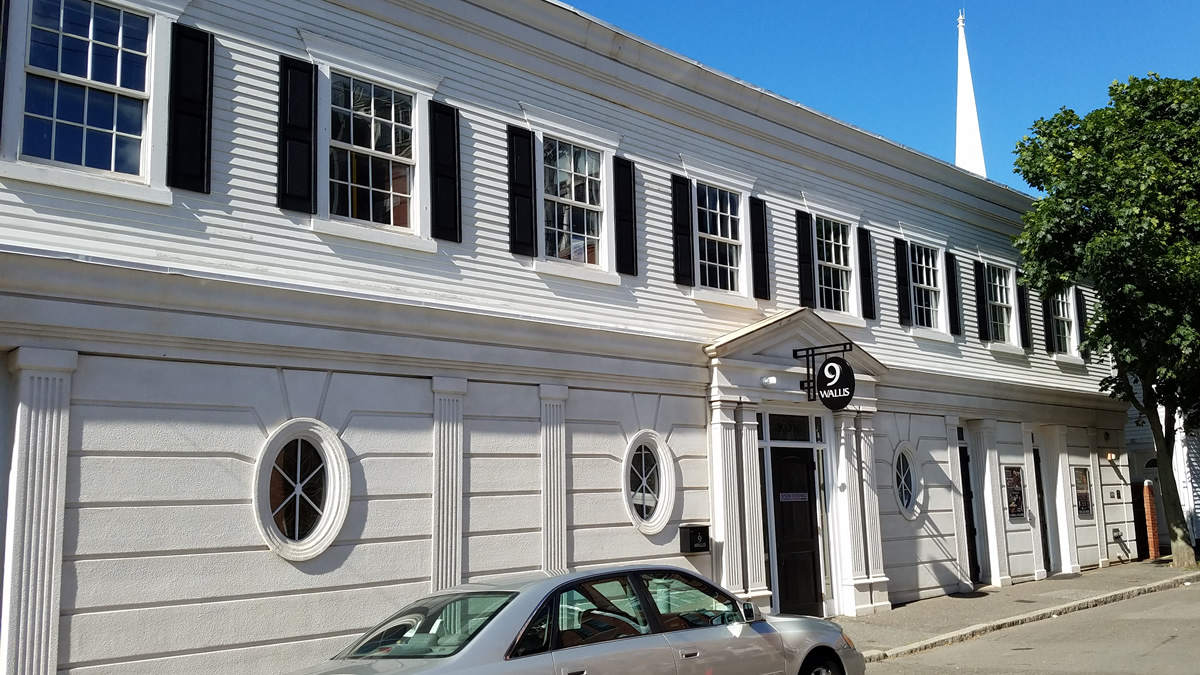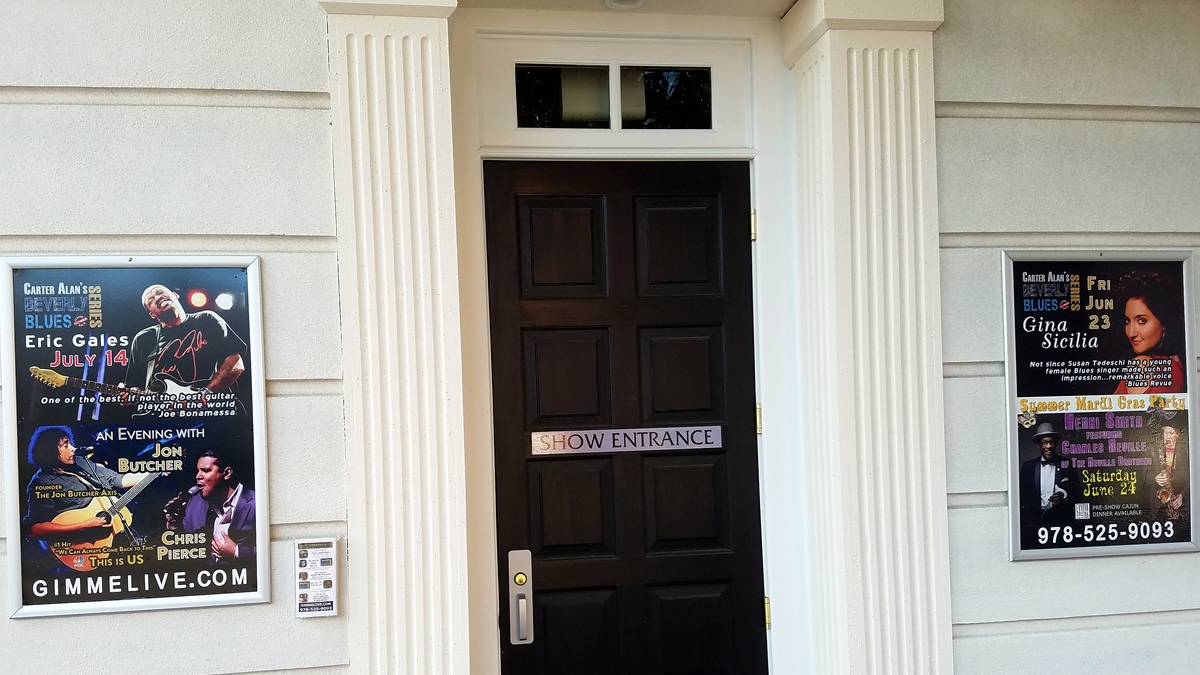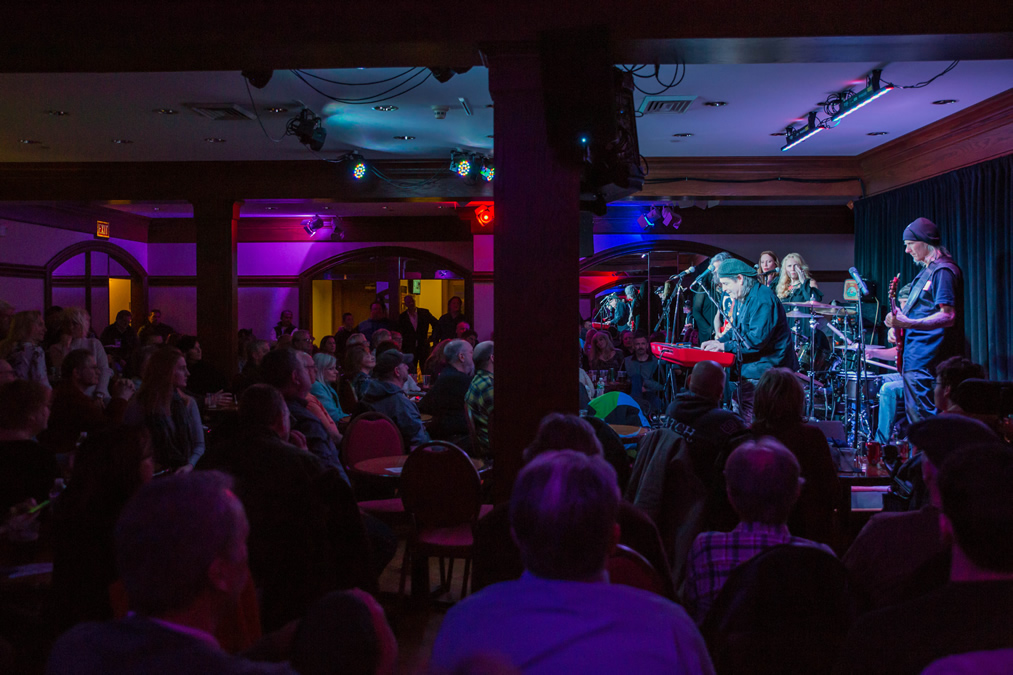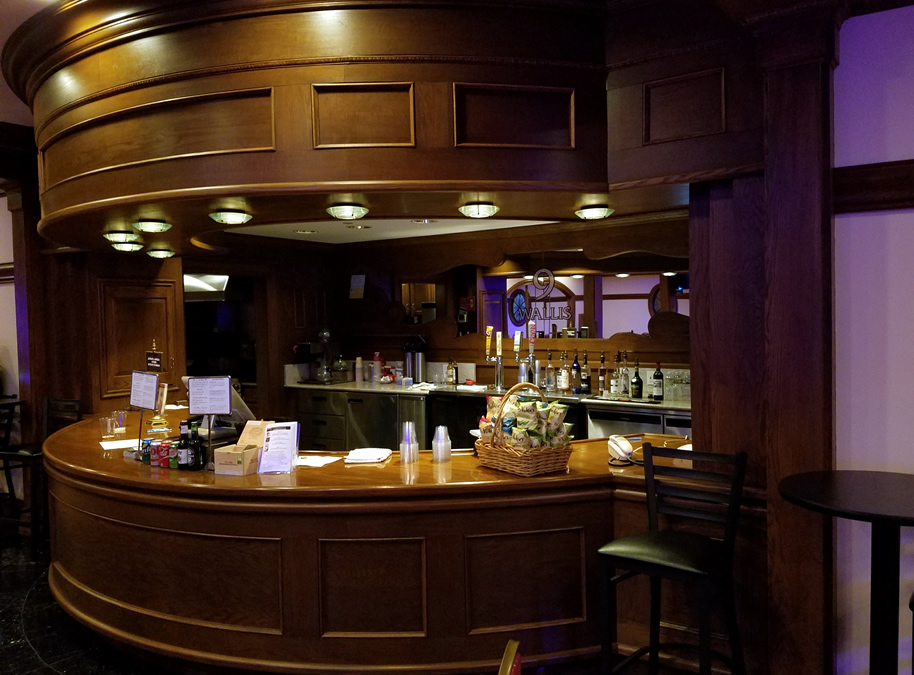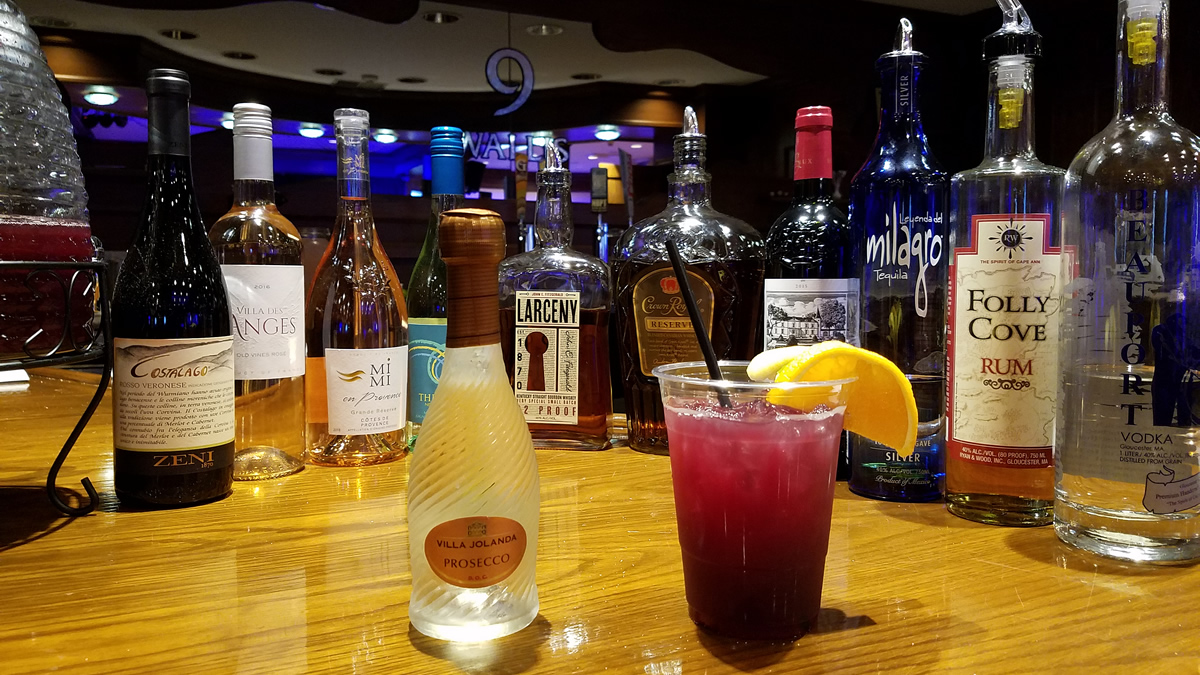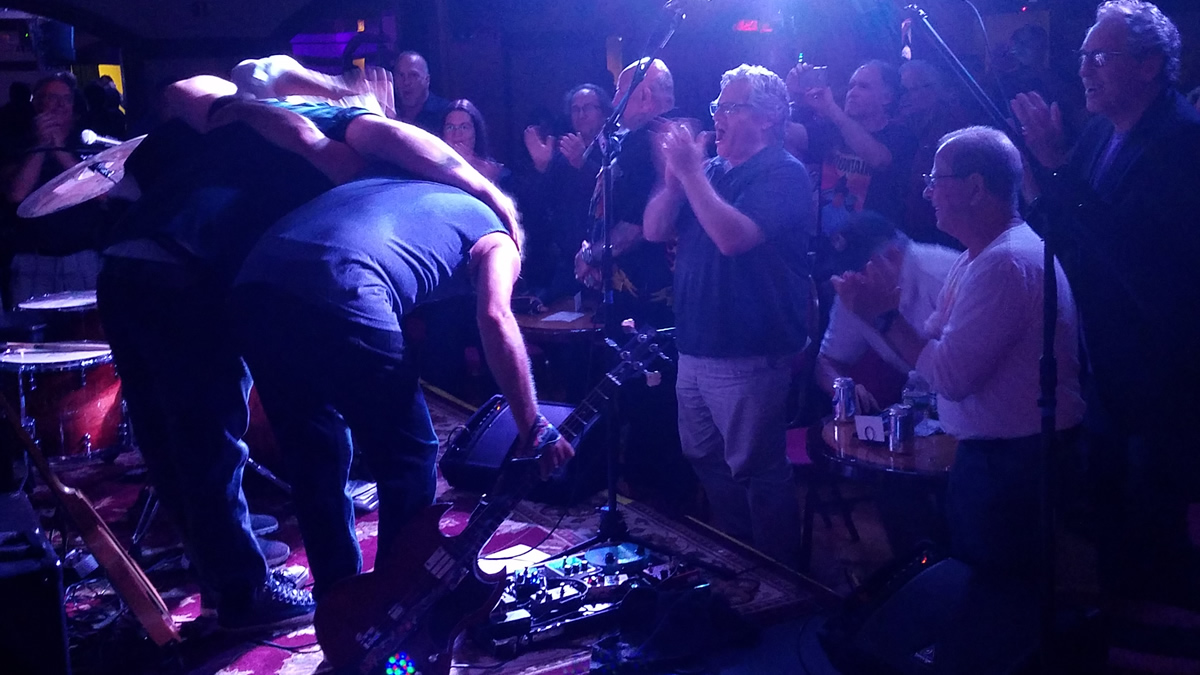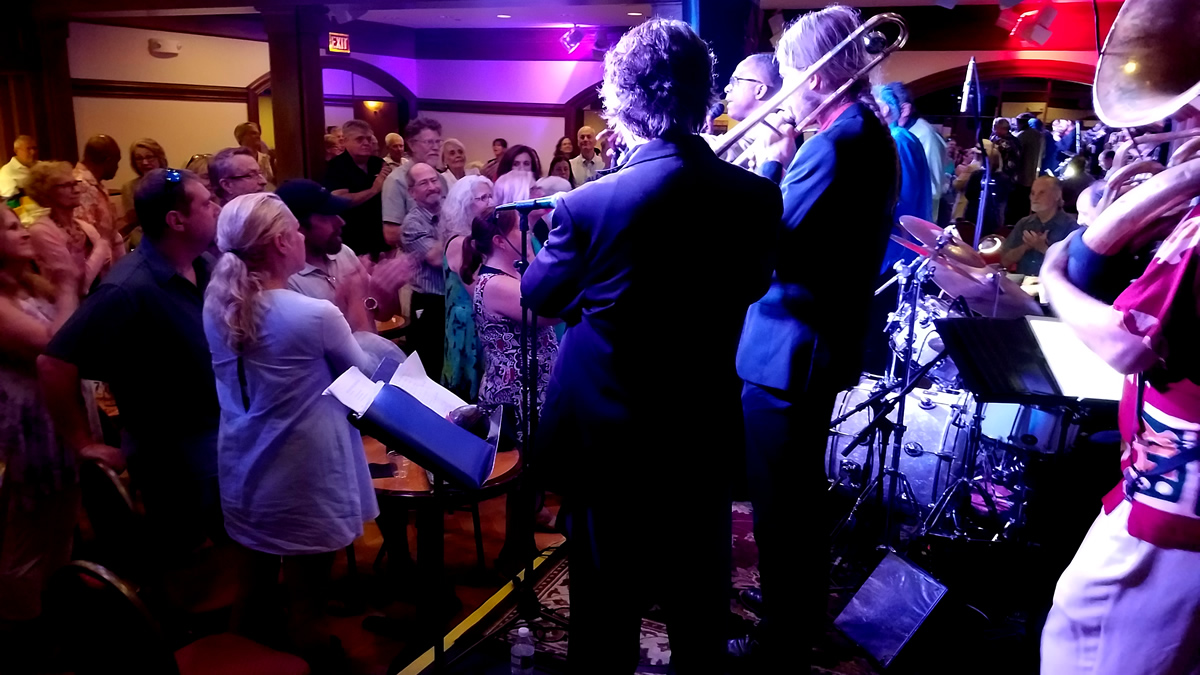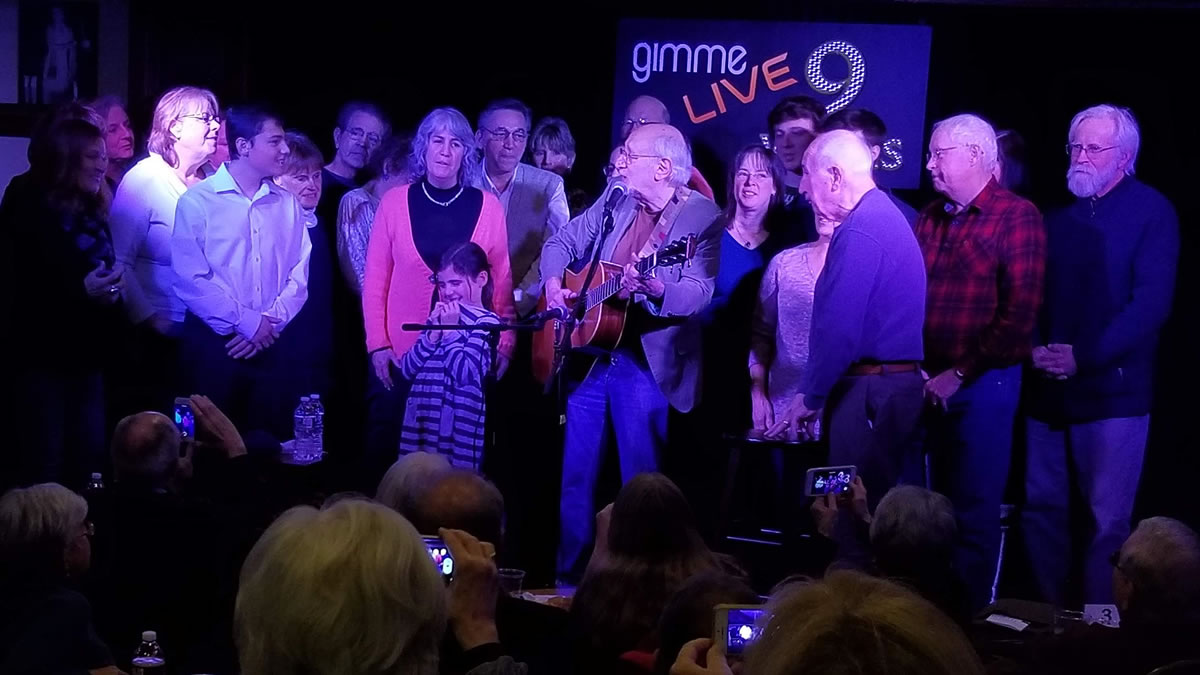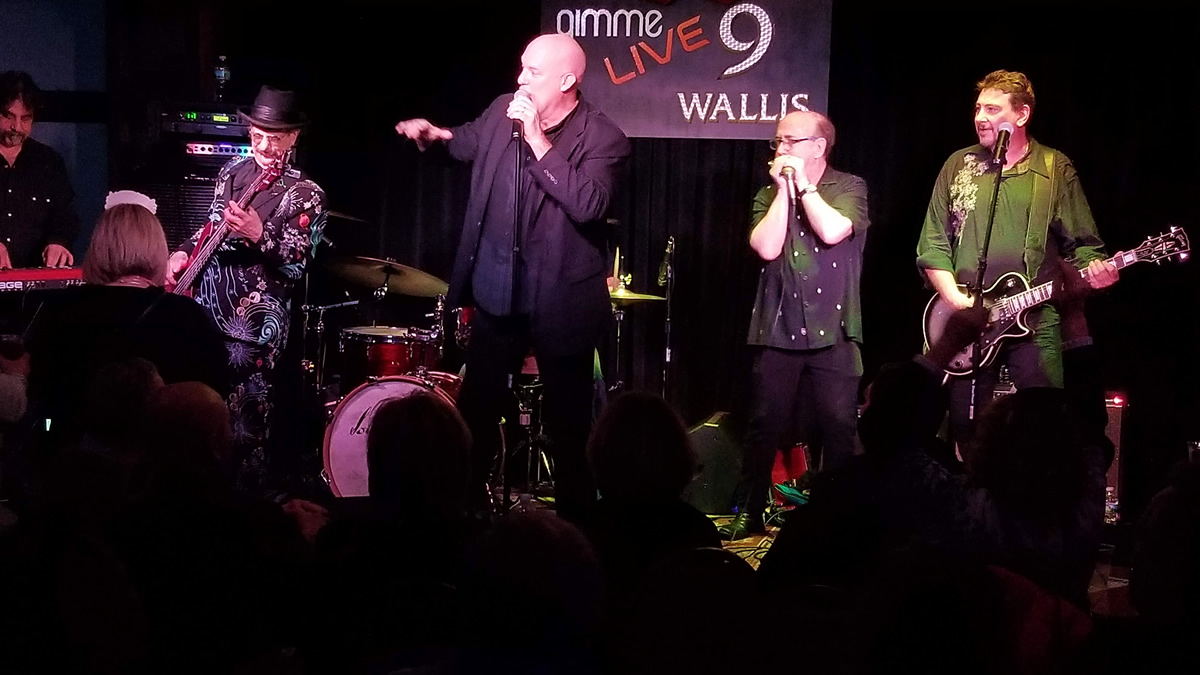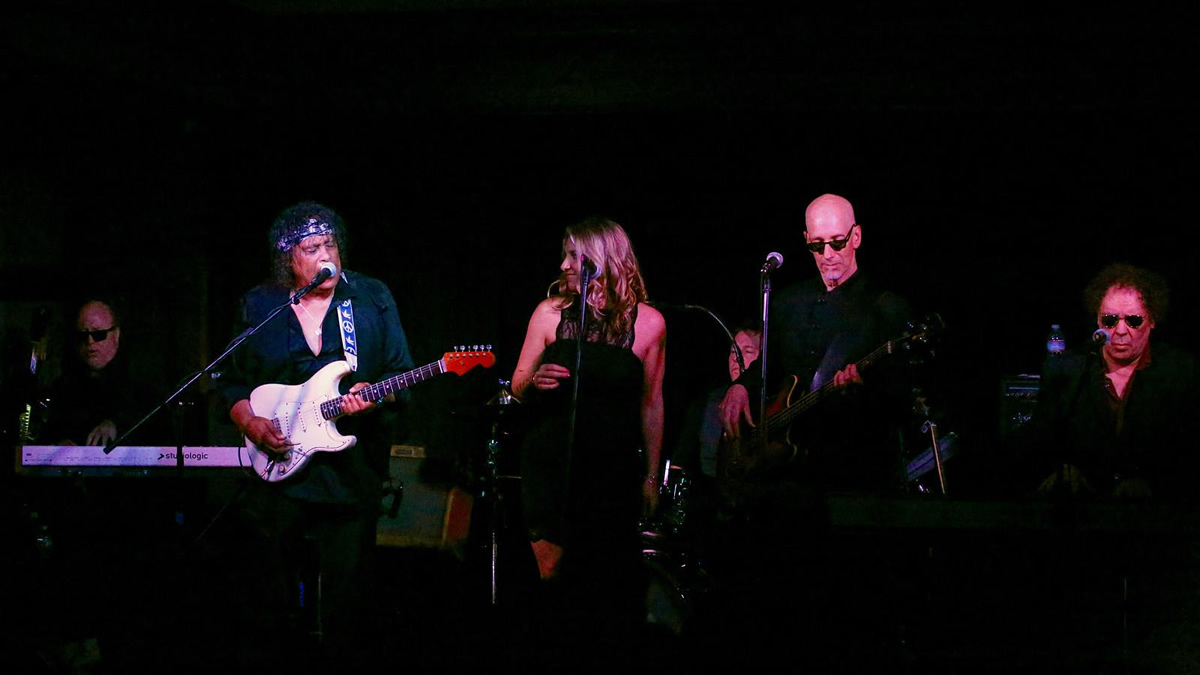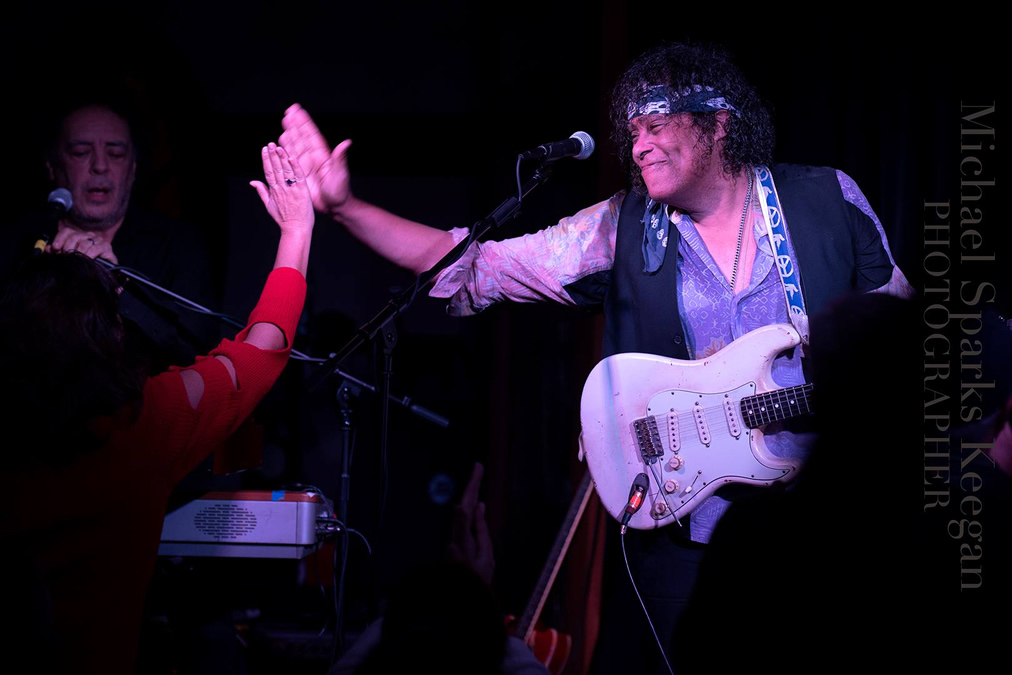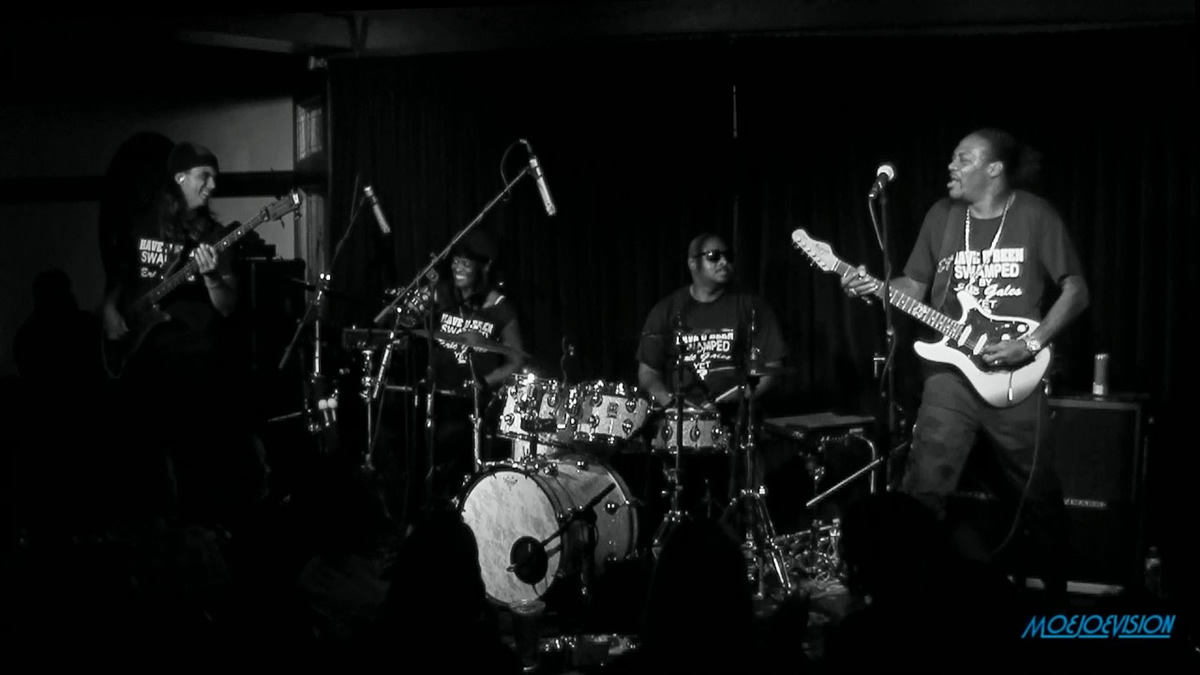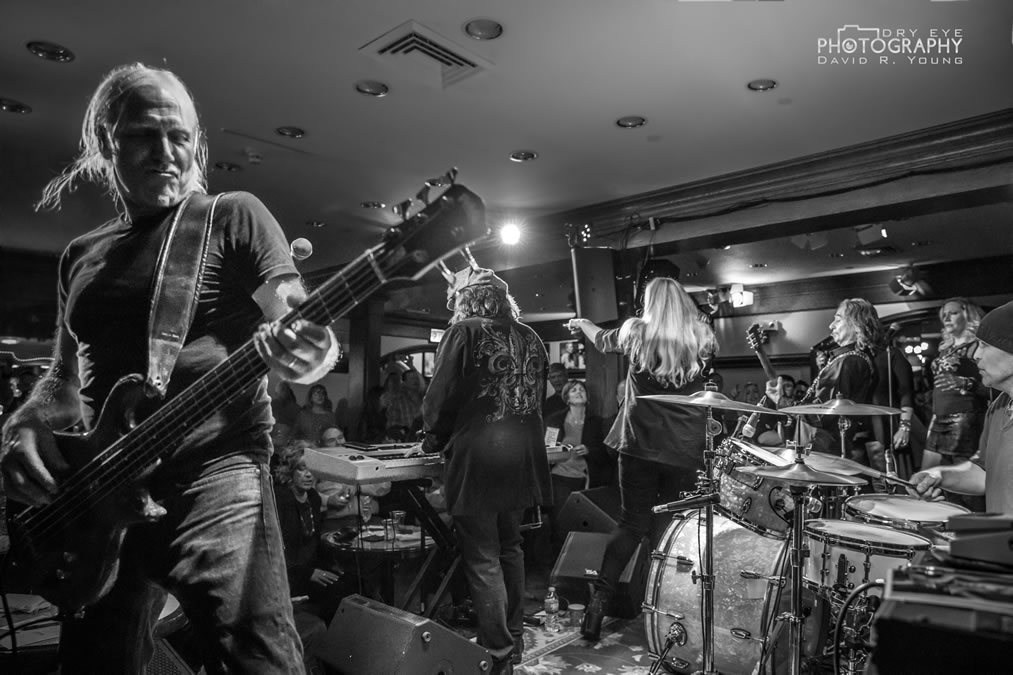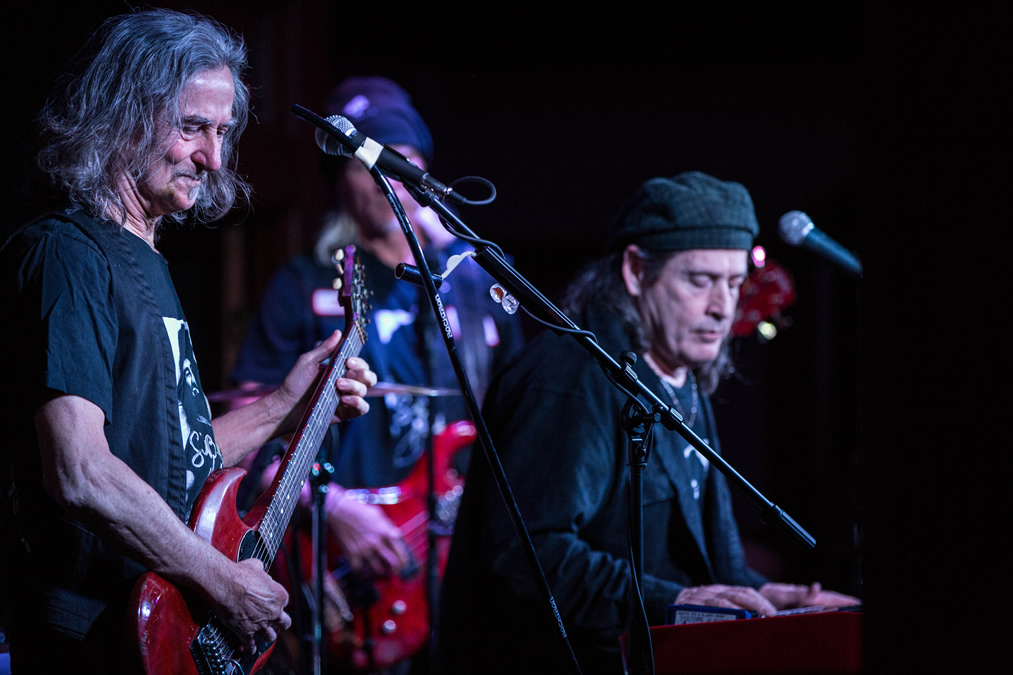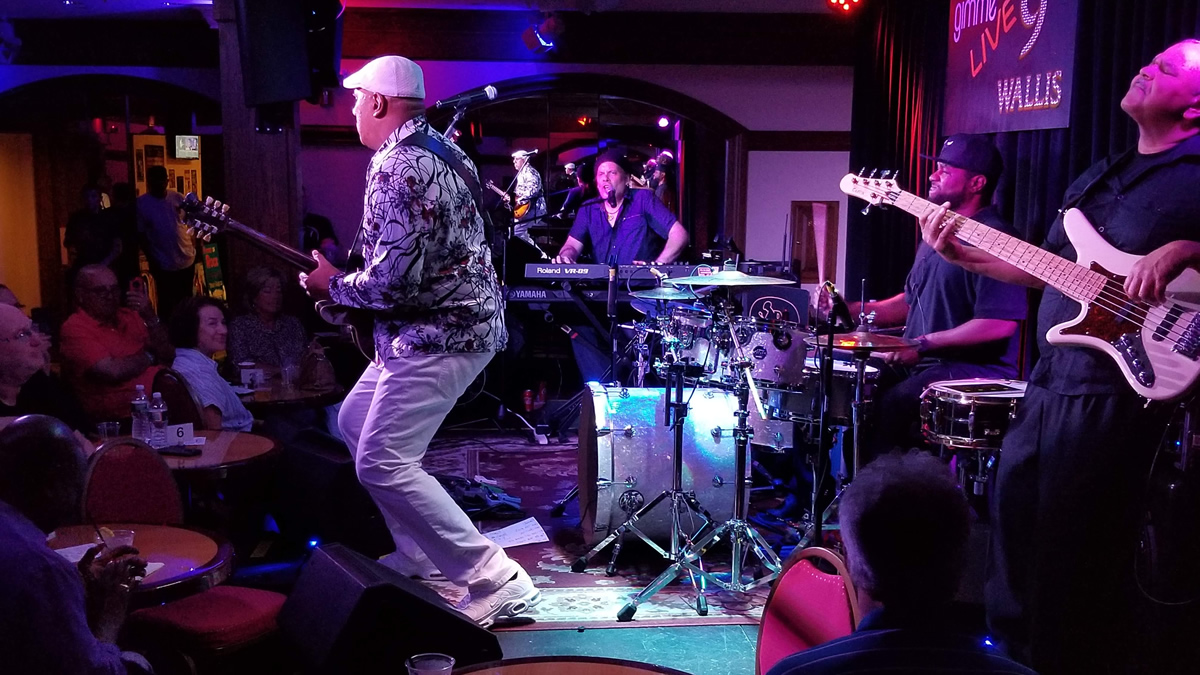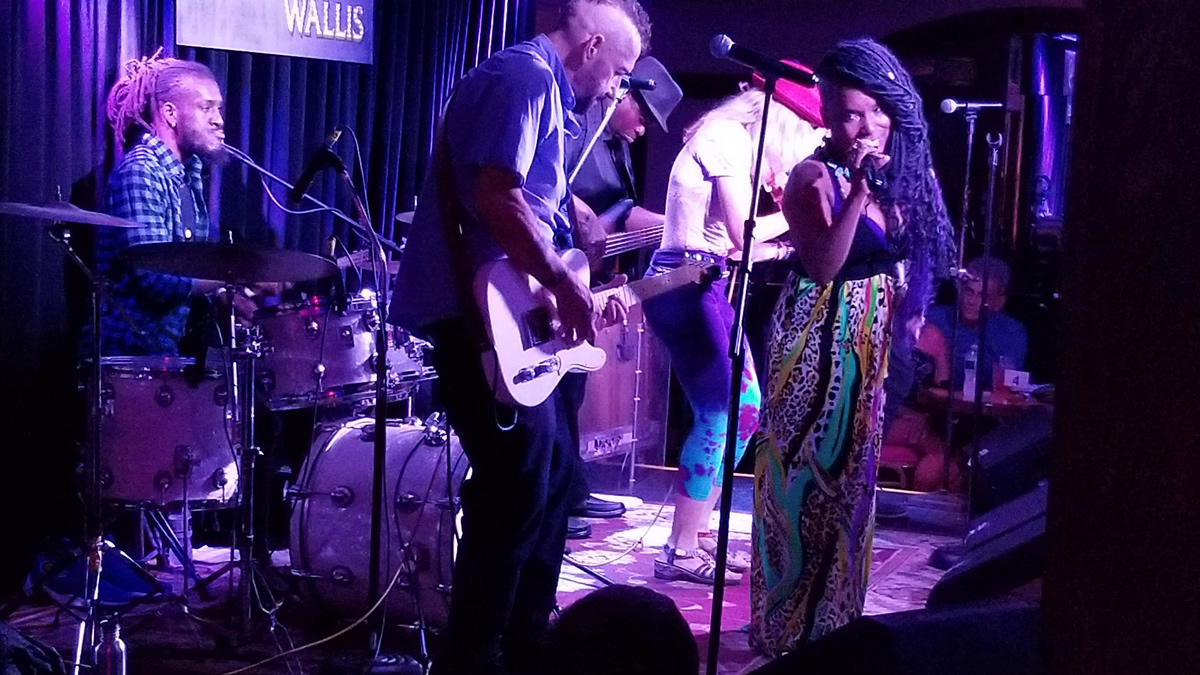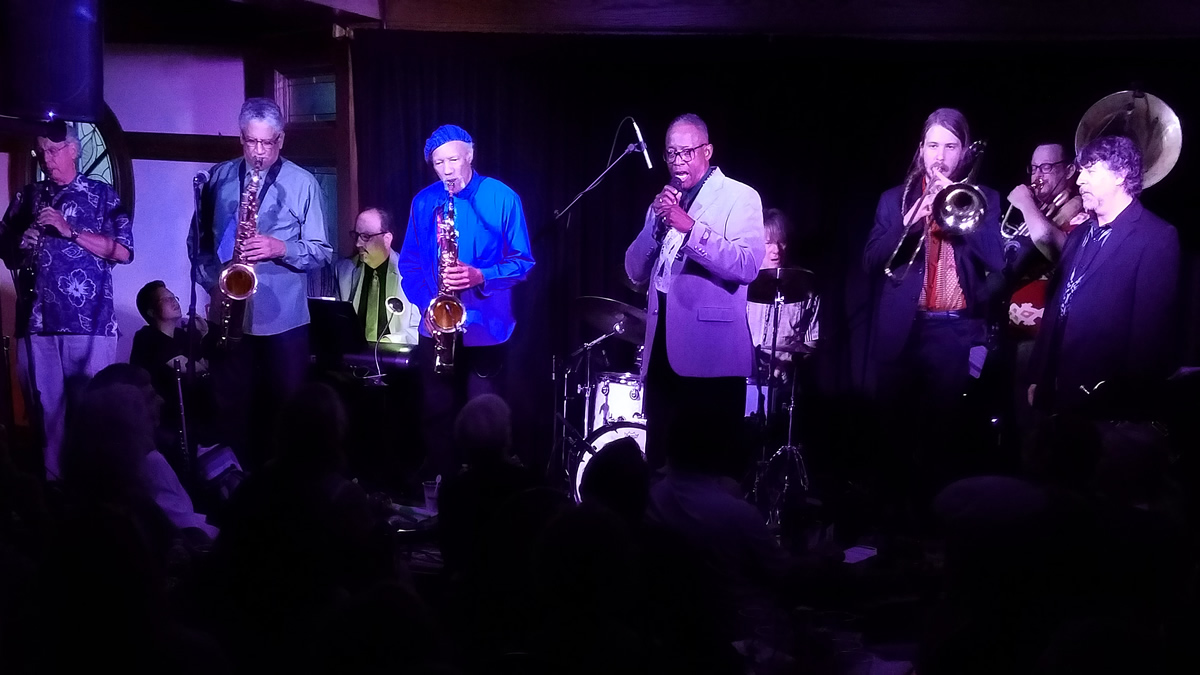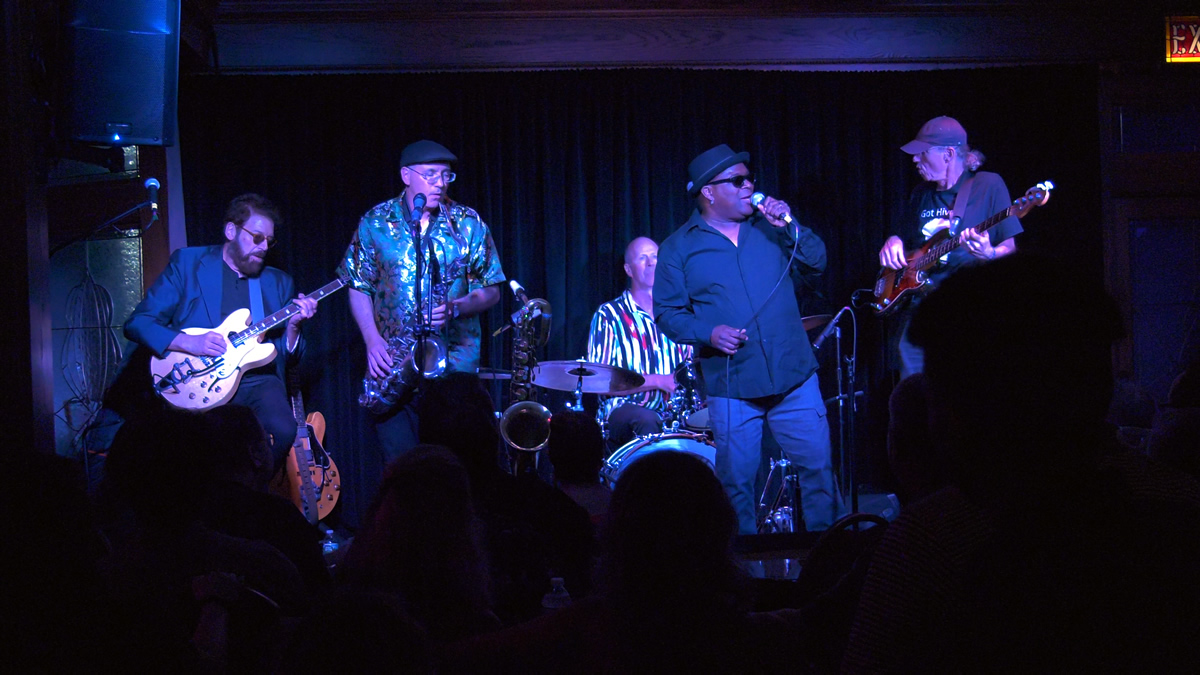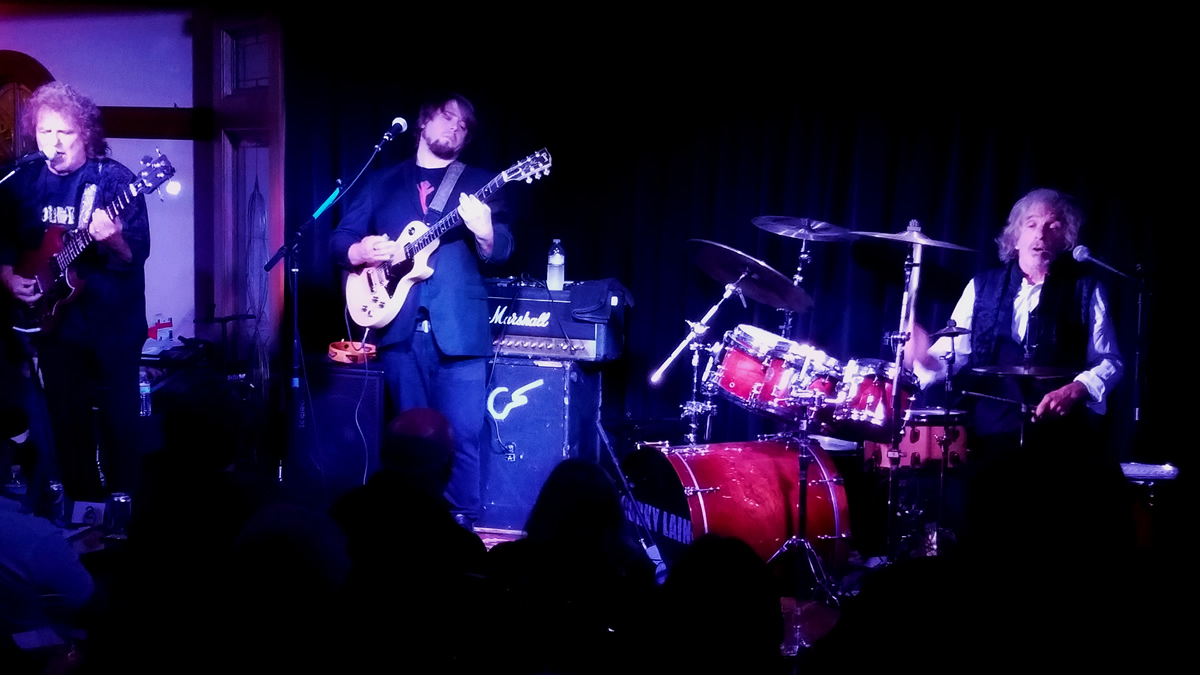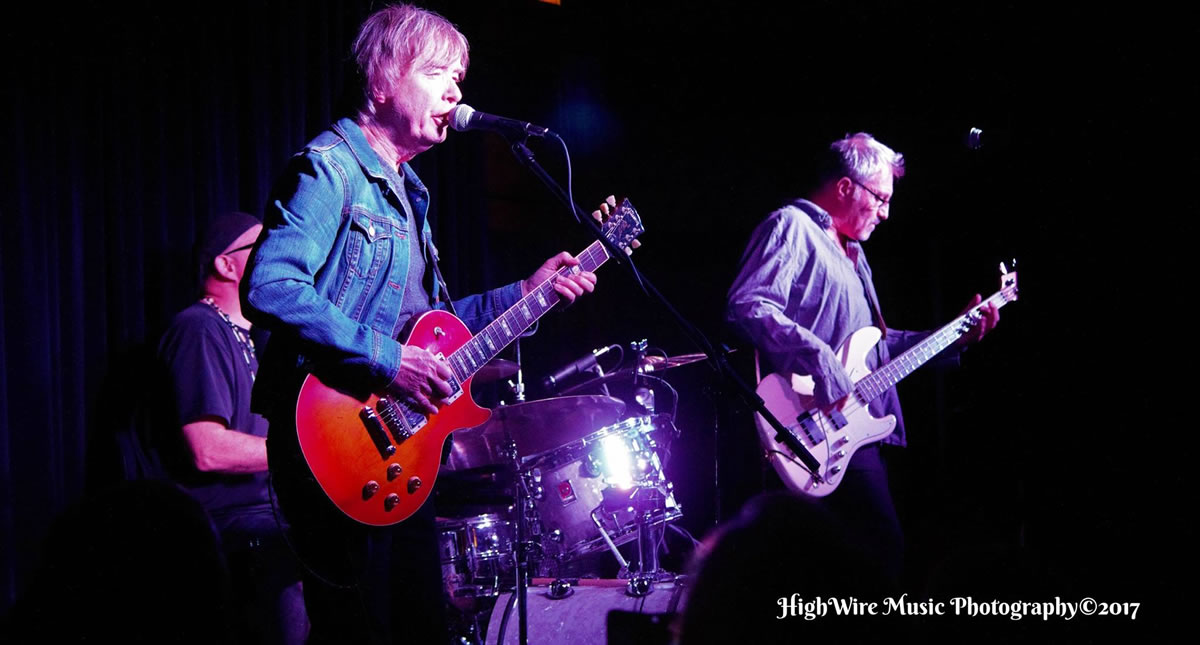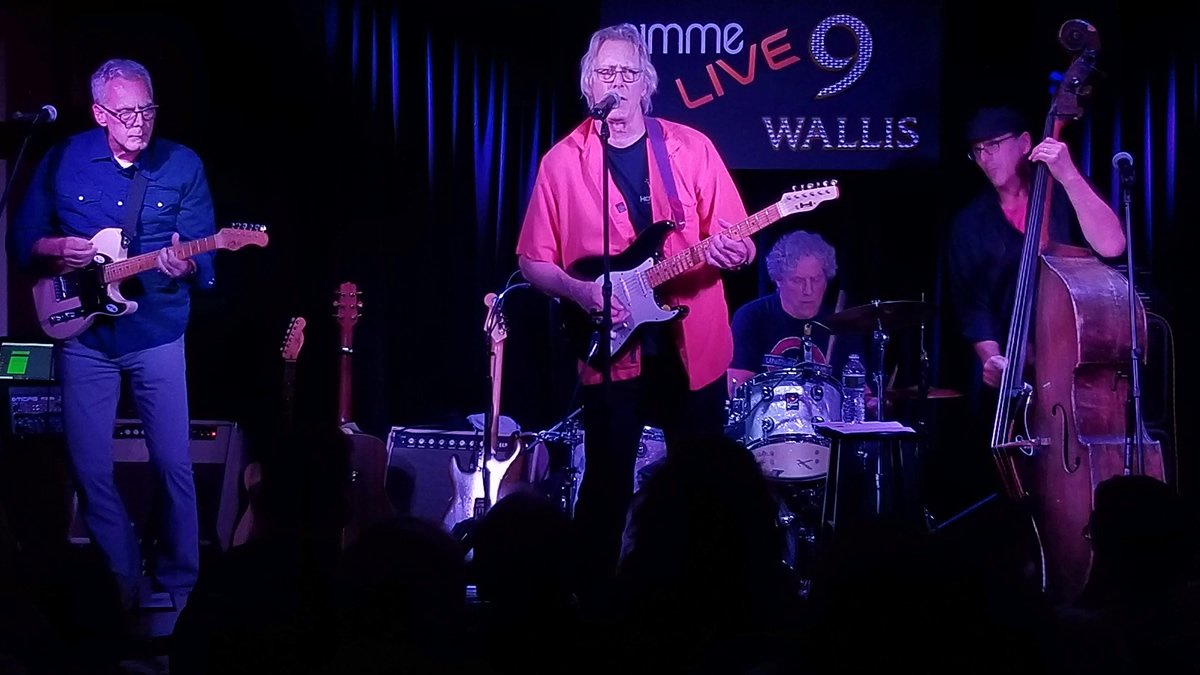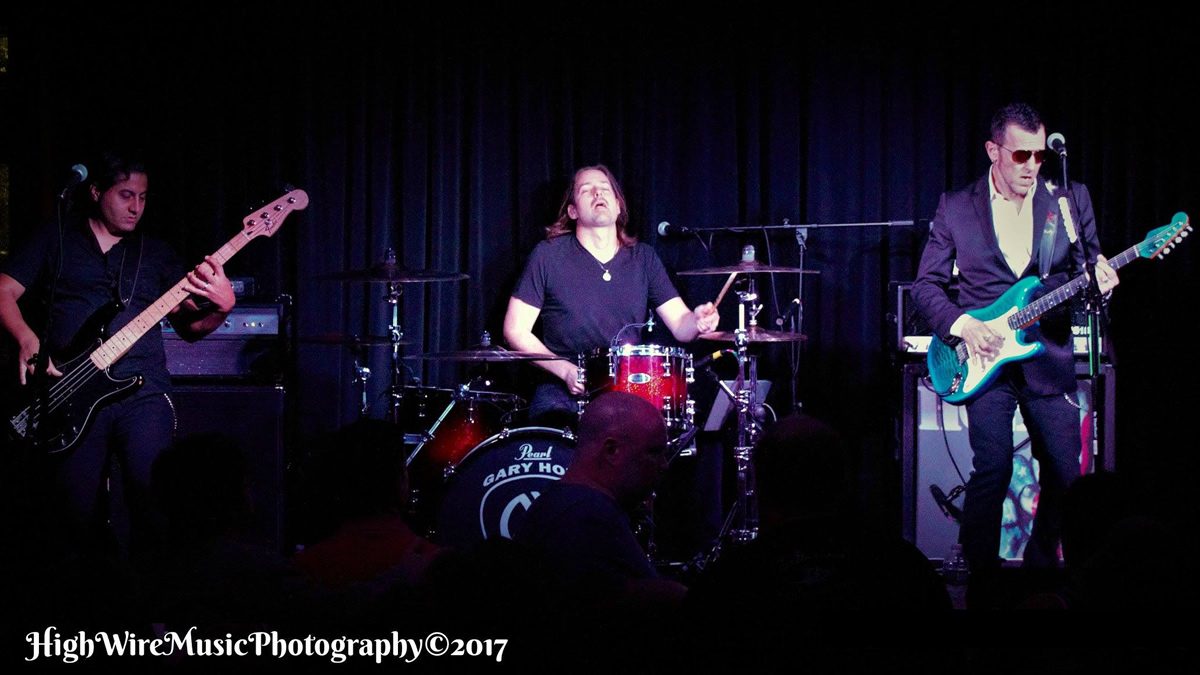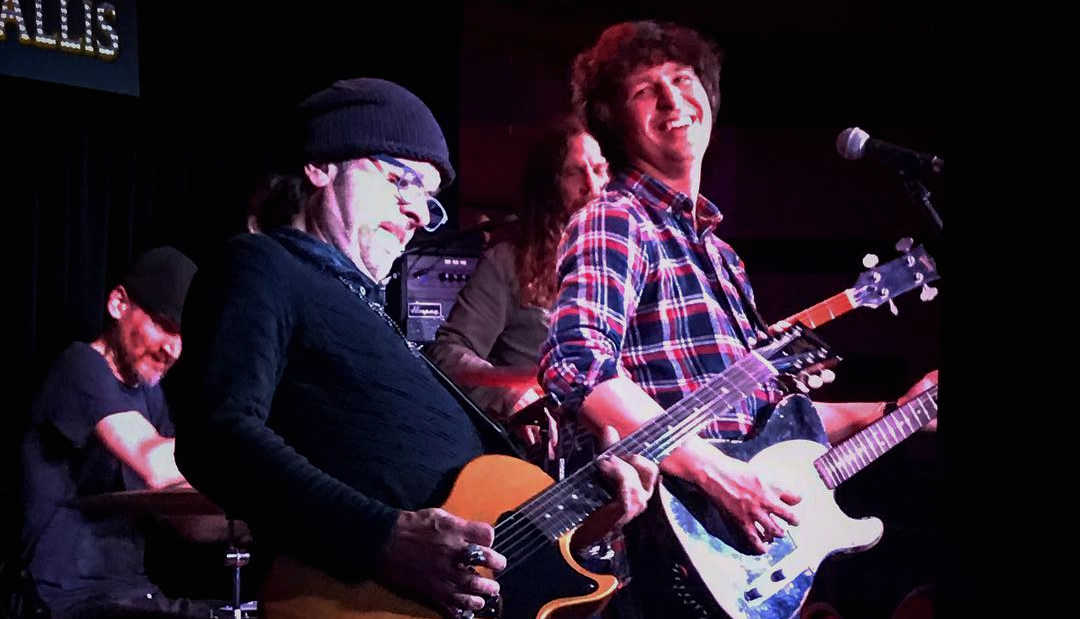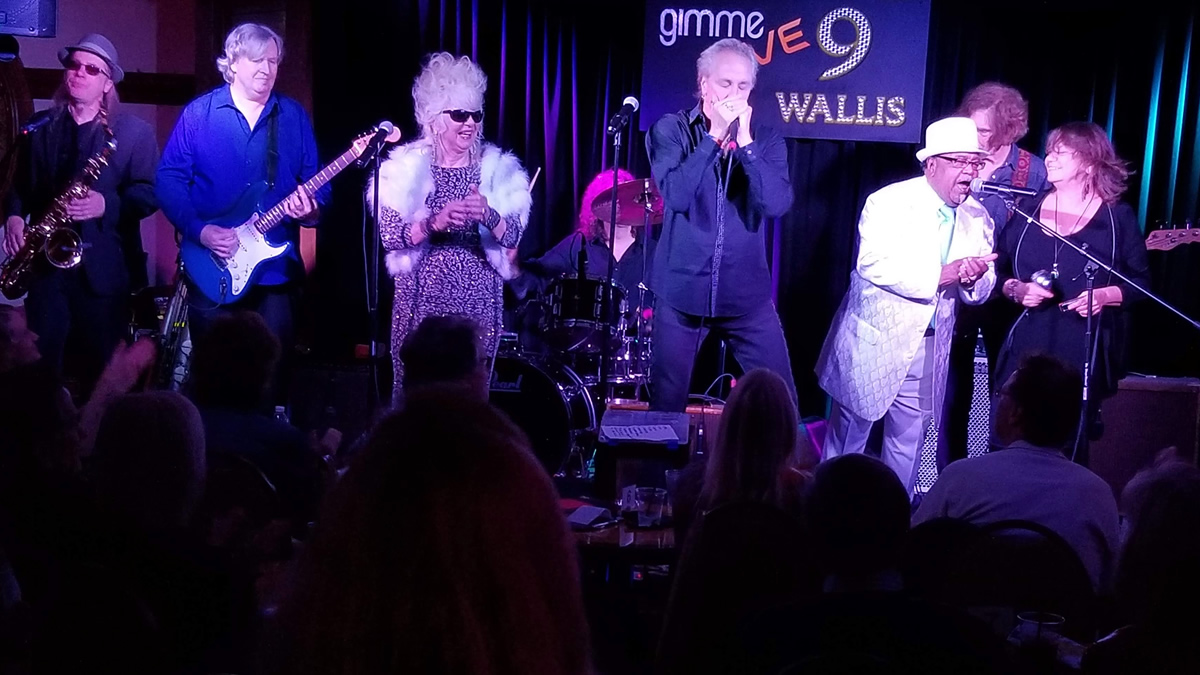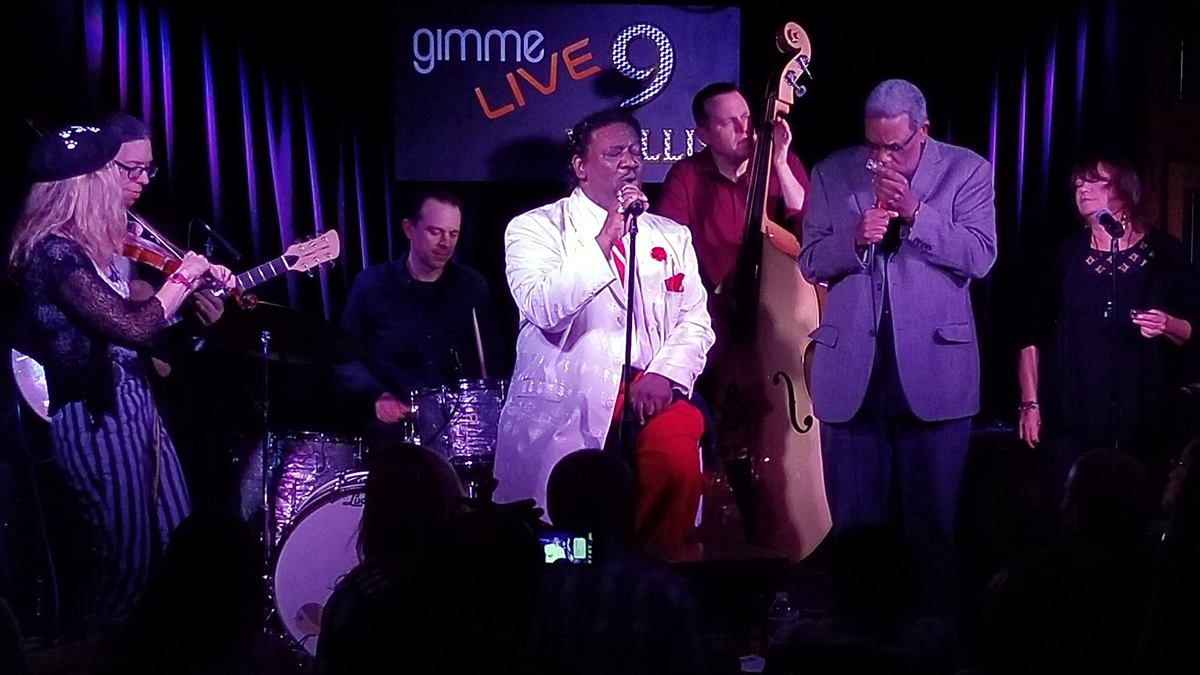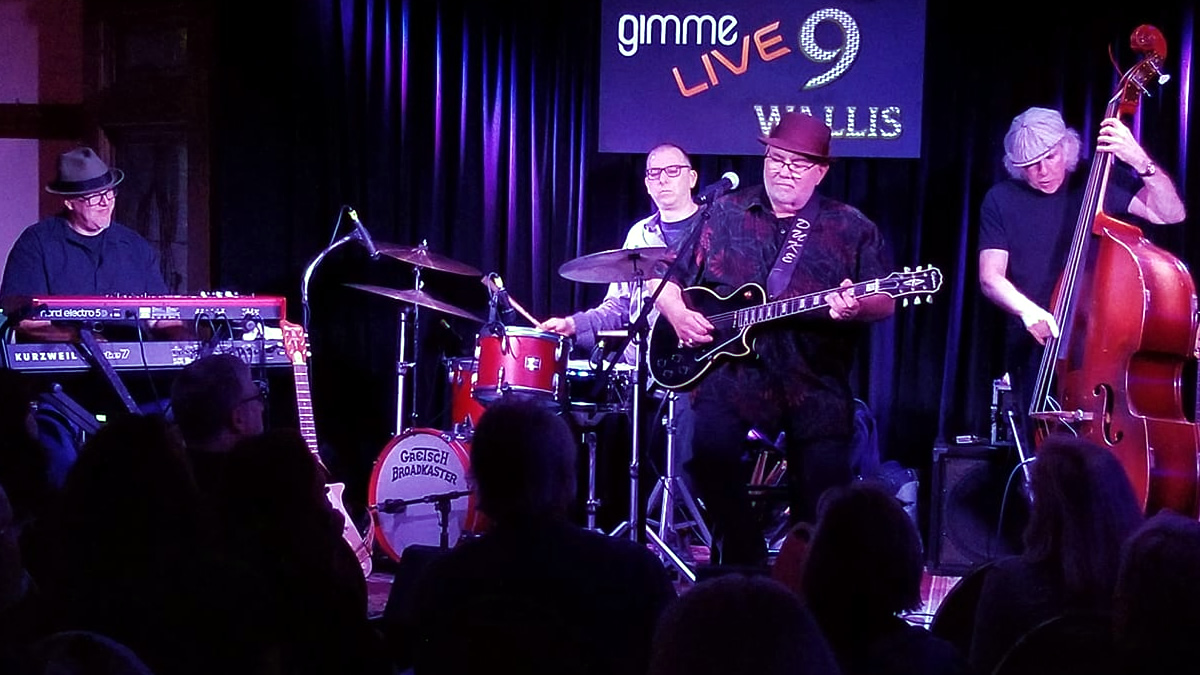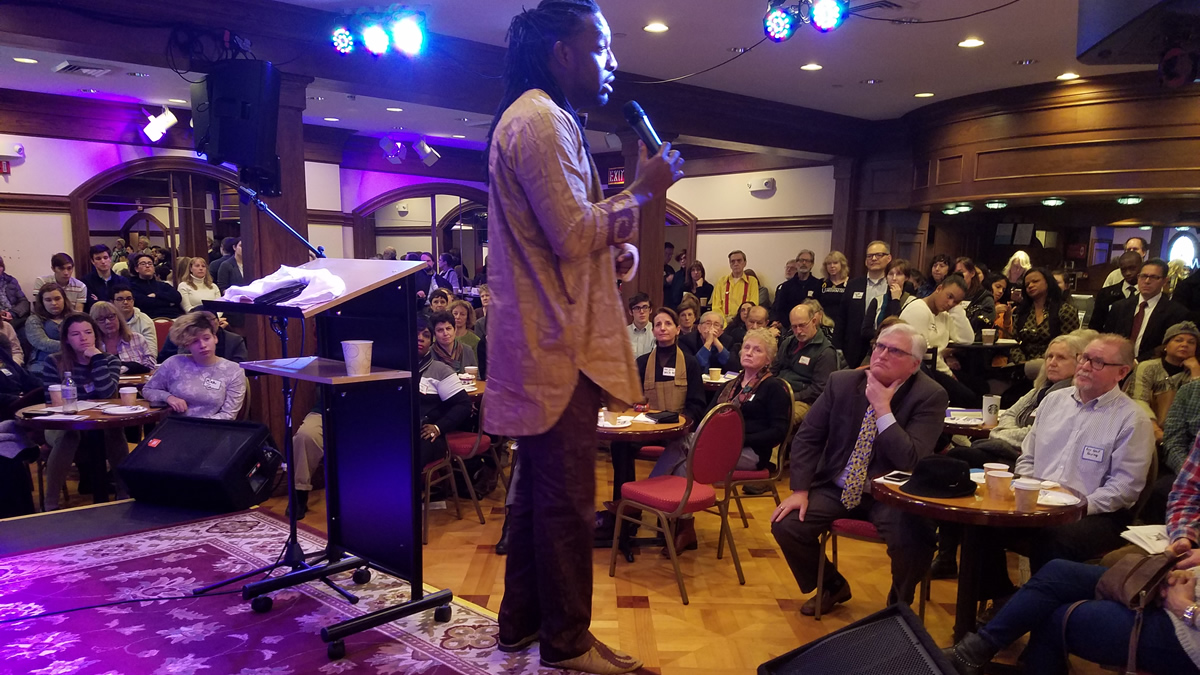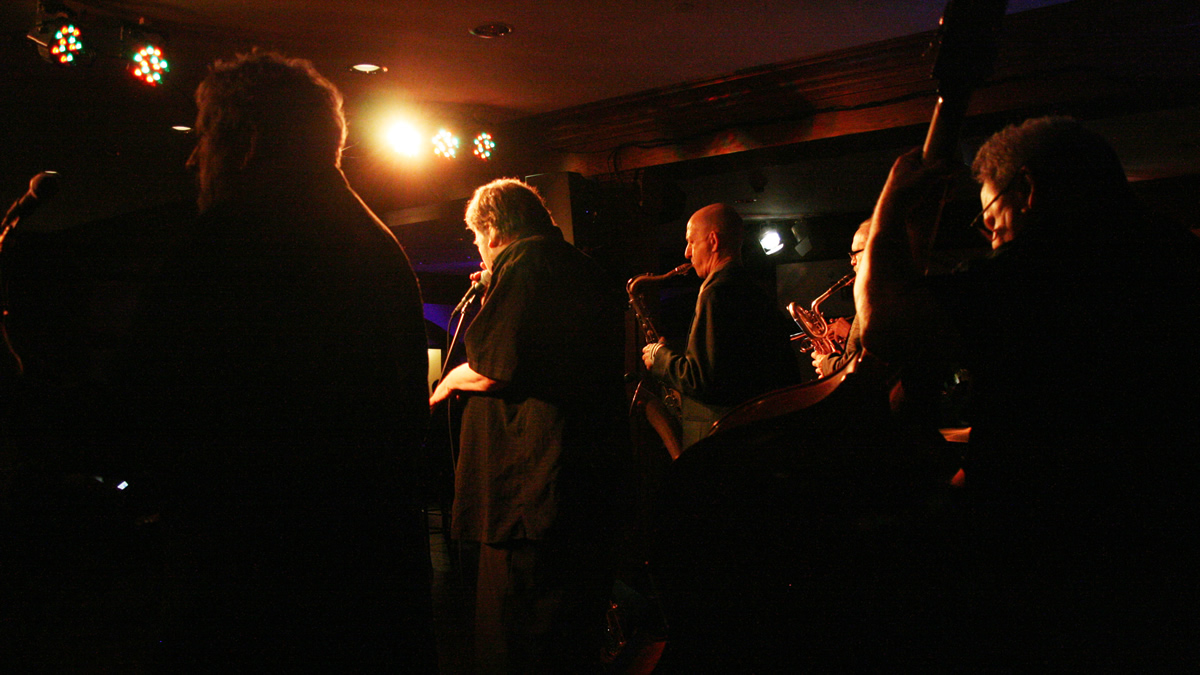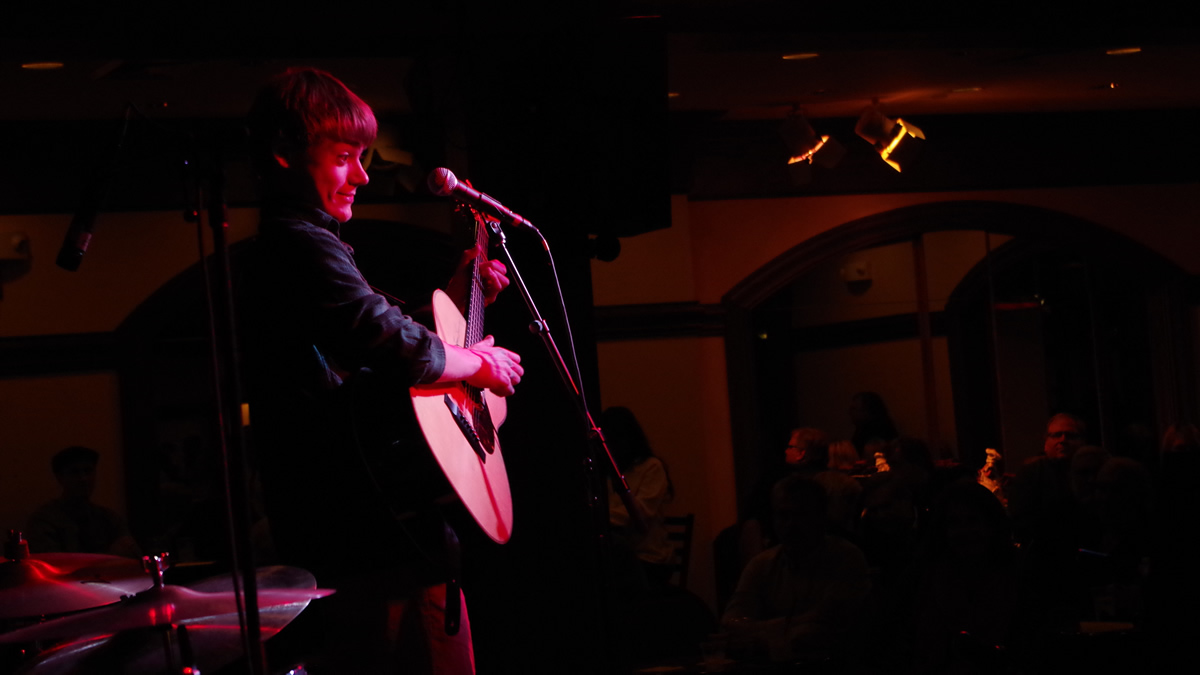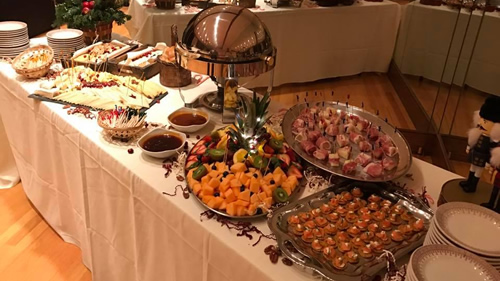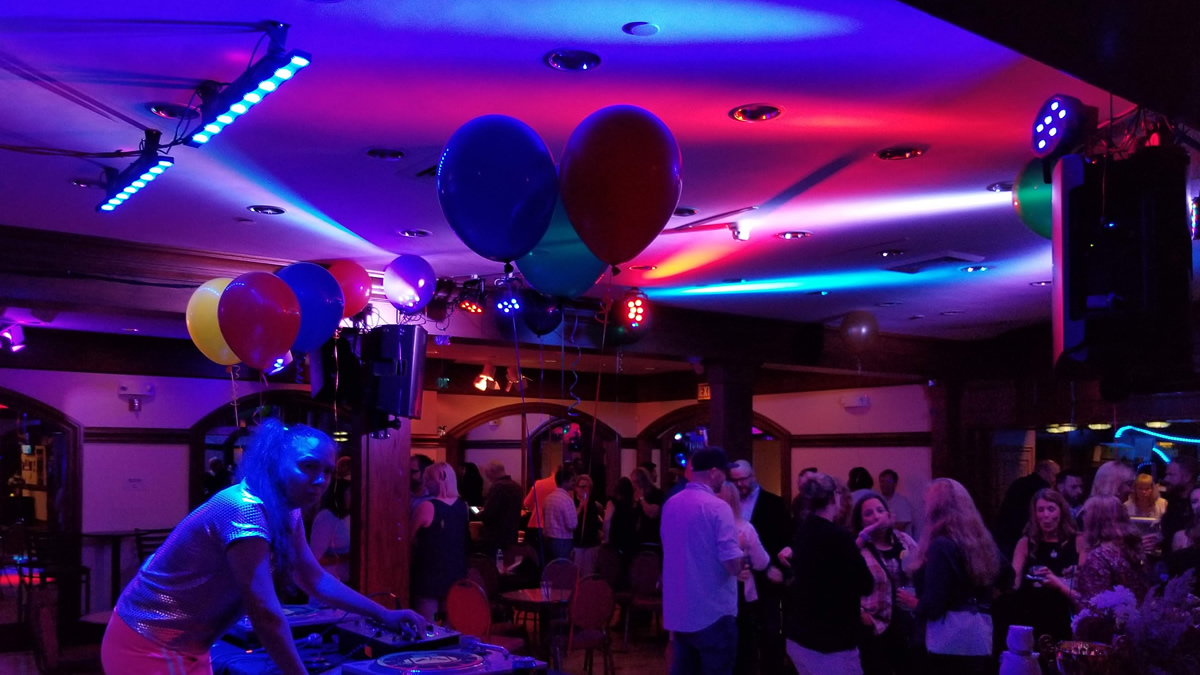 About 17 miles north of Boston, award-winning 9 Wallis is a gorgeous, fully restored, historic location conveniently situated in the heart of Downtown Beverly's Arts District at 9 Wallis Street, right next to the Larcom Theatre -- less than half a mile from the Beverly Depot rail station and 3 miles from Route 128, with plenty of nearby parking (see map).
In April 2017, after 4 years of presenting over a hundred shows at Beverly's Larcom Theatre (featuring Grammy-winners, Rock & Roll Hall of Famers and platinum recording artist), gimmeLIVE's owners Peter and Vickie Van Ness, transformed 9 Wallis into the most intimate, elegant, fully air conditioned listening room north of Boston with comfortable seating at tables, plus food & beverage service offering fine wines, local craft beers, specialty cocktails (featuring local distilleries and all-natural juices) and top-shelf spirits.
In August 2018, Peter and Vickie were presented with the Boston Blues Society's Keeping the Blues Alive Award for their work at 9 Wallis.
Because of its beautifully restored, tremendously flexible space with the best dance floor on Boston's North Shore, 9 Wallis has become a favorite venue for fundraisers, private parties and corporate events. Local charities have raised thousands of dollars at 9 Wallis (see examples). With world-class entertainment, an event can begin as a cocktail party or fully seated dinner...then transform into a nightclub-style dance party with concert quality sound and stage lighting.
CLICK HERE if you'd like someone to contact you about raising money for your charity. CLICK HERE if you want to book a party or corporate event.
Many new shows will be announced soon. Click here to join gimmeLIVE's FREE Concert Club and email list. You'll get special deals and prime seats before tickets go on sale to the public.
There is plenty of nearby parking at 7 lots from 150 feet away to 3 blocks away. Lots are 25 Cents/Hour (see map). Street parking is more. All parking is FREE after 8pm and on Sundays.
Want us to produce a concert or festival to raise money for your organization? Click here
Want to sponsor one of our shows? Click here