Critically Acclaimed Shows ... Up Close & Personal
LAUREN MITCHELL with KIT HOLLIDAY & "MONSTER" MIKE WELCH
DATE
Saturday, July 27, 2019

We cannot offer refunds under any circumstances.

TIME
8:00PM (Doors Open 7:00PM)
VENUE

9 Wallis Street

AIR CONDITIONED

Venue Details
TICKETS
RESERVED SEATS

(ALL AGES)

$25.00, $30.00
Acclaimed Tampa Bay area vocalist Lauren Mitchell brings her powerful soul & blues to 9 Wallis for a very special show featuring Kit Holliday and "Monster" Mike Welch. Don't miss your only chance to see these three stellar talents on the same stage this summer!
Here's what the critics say about Lauren Mitchell:
"A mesmerizing performer, with a voice for the ages"
"I miss Etta a little less when I hear Lauren sing."
"A soul-stirring voice and an arresting presence"
Videos - Lauren Mitchell, Kit Holliday & Monster Mike Welch
LAUREN MITCHELL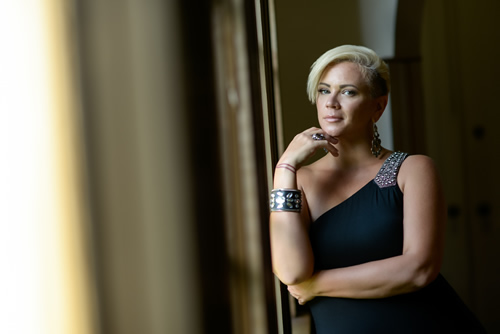 The year 2016 was one of large-scale and unexpected change for Tampa Bay area blues and soul vocalist Lauren Mitchell. During a tumultuous time in both her personal and professional life, she was given the opportunity to rise from the challenges she was facing and make the album of her career with producer Tony Braunagel. Mitchell took the leap of faith because she is a true student of the blues, a music that's all about finding a way to transform difficult experiences into something cathartic.
The timing was perfect. She had an album to record. That album, "Desire," is her most fully realized musical statement to date. Through a bold mix of her own original material, songs she hand-picked from the repertoires of her friends, and select covers of tunes first performed by Etta James, Bettye Lavette, Diana Ross, Aretha Franklin and Betty Davis, Mitchell tells a blues story that's been a lifetime in the making. It's a stylistically varied set of 13 songs expertly recorded by drummer and Grammy-winning producer Tony Braunagel, whose work with Bonnie Raitt, Taj Mahal and Robert Cray have made him one of today's most in-demand blues industry professionals. Recorded during a ten-day trip to Los Angeles, Braunagel brought out the best in Mitchell, highlighting every nuance in her powerful vocals and helping her craft an emotionally resonant album that's destined to go down as one of the year's highlights. Besides Braunagel, the band features guitarists Johnny Lee Schell and Josh Sklair, keyboardist Jim Pugh, bassist Reggie McBride, sax player Joe Sublett, trumpet player Darrell Leonard, and percussionist Lenny Castro.
"The blues is a song of victory," Mitchell says. "It's a way to say, 'I'm over it,' and now I'm turning it into this beautiful thing that can help someone else heal. That's what this record is for me."
"Monster" MIKE WELCH
With over 25 years of touring and recording under his belt, Boston-based blues guitarist Monster Mike Welch is considered a seasoned veteran of the international blues scene despite his relatively young age. Given the nickname "Monster Mike" by actor/Ghostbuster Dan Aykroyd at the tender age of 13, Welch has since carved out a niche as a highly accomplished and in-demand guitarist.
To date, Welch has released six albums under his own name, and in 2001, he joined the ranks of one of New England's most beloved blues institutions, Sugar Ray and the Bluetones, where he stayed until 2017, recording five albums and racking up multiple Blues Music Award nominations for the band in that time.
In addition, Welch has recorded with Shemekia Copeland, Ronnie Earl, Danielle Nicole, Duke Robillard, Johnny Winter, Victor Wainwright, Nick Moss, the Mannish Boys and Sugaray Rayford, among others.
Welch left the Bluetones in 2017 to focus on his partnership with Mike Ledbetter, which led to seven Blues Music Award nominations and the formation of the Welch Ledbetter Connection within the first year. Welch has received three consecutive Blues Music Award nominations by the Blues Foundation for Instrumentalist-Guitar beginning in 2016, a Boston Music Award for Best Blues Act, and is an inductee of the Rhode Island Music Hall Of Fame.
KIT HOLLIDAY
Kit Holliday has been singing professionally for over half her life. She's sung and played in styles from rock to musical theatre to blues, jazz, and gospel, as lead or backup for other professionals and chick singas.
In 2005, Kit was voted Outstanding Female Vocalist in the 2005 Blues Audience Readers Poll. During her stint with The Matthew Stubbs Band, she and the band won the 2003 Boston Blues Challenge. In 2004, Kit and the band travelled to Memphis to bring home third place in the International Blues Challenge.
Kit spent much of 2006 and 2007 playing and touring with Ricky "King" Russell, and other great area musicians. Between 2007-2015, she also lent her singing and music direction talents to funk and disco favorites Booty Vortex. In 2008, Kit began fronting her own ensemble, and spent 2009 and 2010 "putting the band back together" before shelving the project to work with many other groups in the Boston area. Lately she keeps her schedule marginally less busy and focuses on supporting touring acts as a backup singer with The Lady Parts (also featuring Lydia "The Lovely Singer" Harrell).
Her newest blues project, The Ominous Vultures (with Monster Mike Welch and Jesse Williams), aka The Restless Wonders, aka Kit Holliday & Her Boyfriends' Band, launched in 2017.
Kit sings all over town (often to her great surprise), and was probably singing in that bar you were in last night. She has been rumored to favor singing songs One Wouldn't Want Mother To Hear, songs One Wouldn't Want The Preacher To Hear, and songs about chickens.
Kit also brought that stuff you forgot to bring to the gig.
ABOUT 9 WALLIS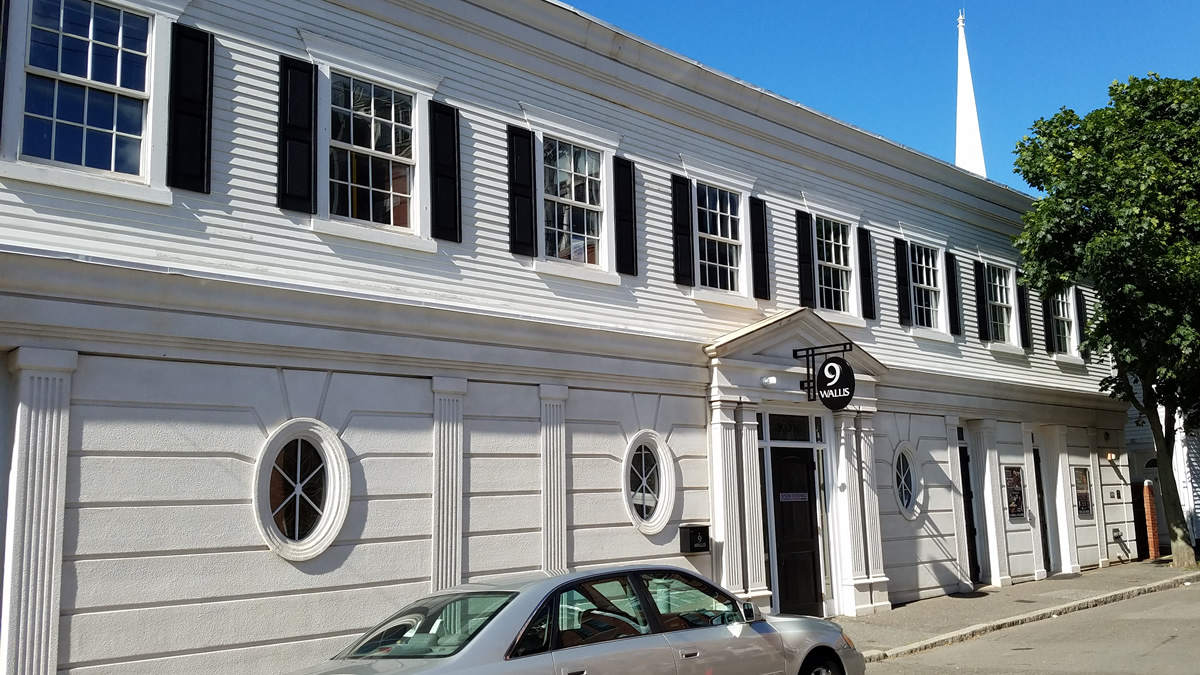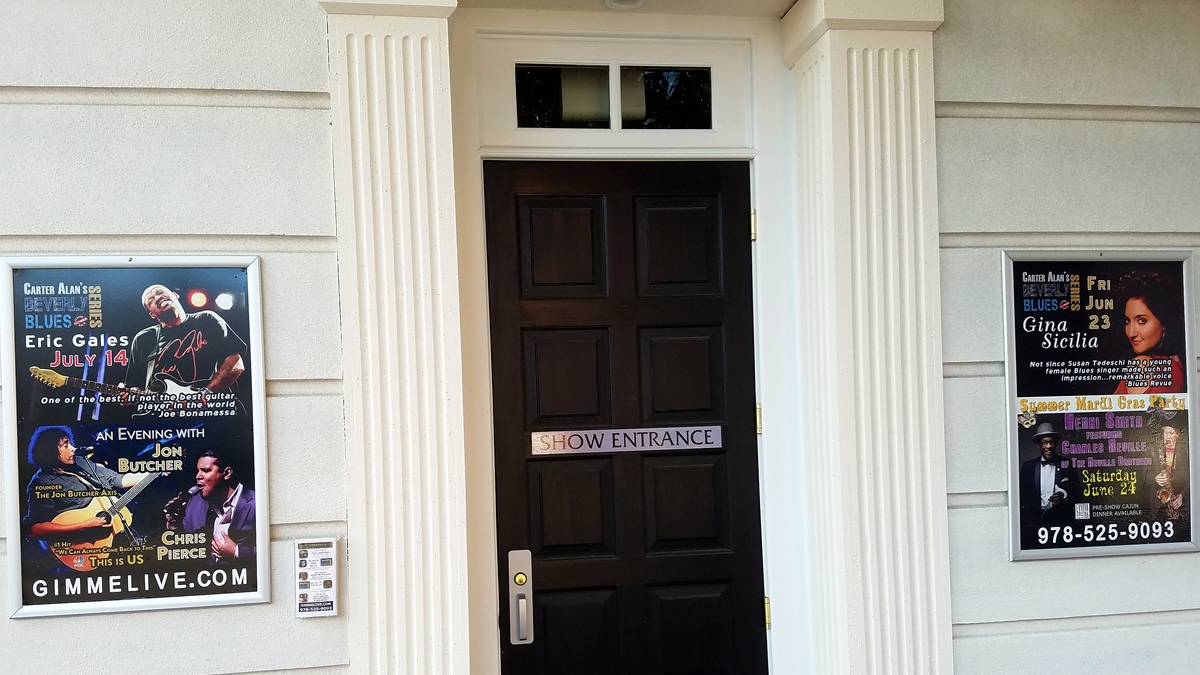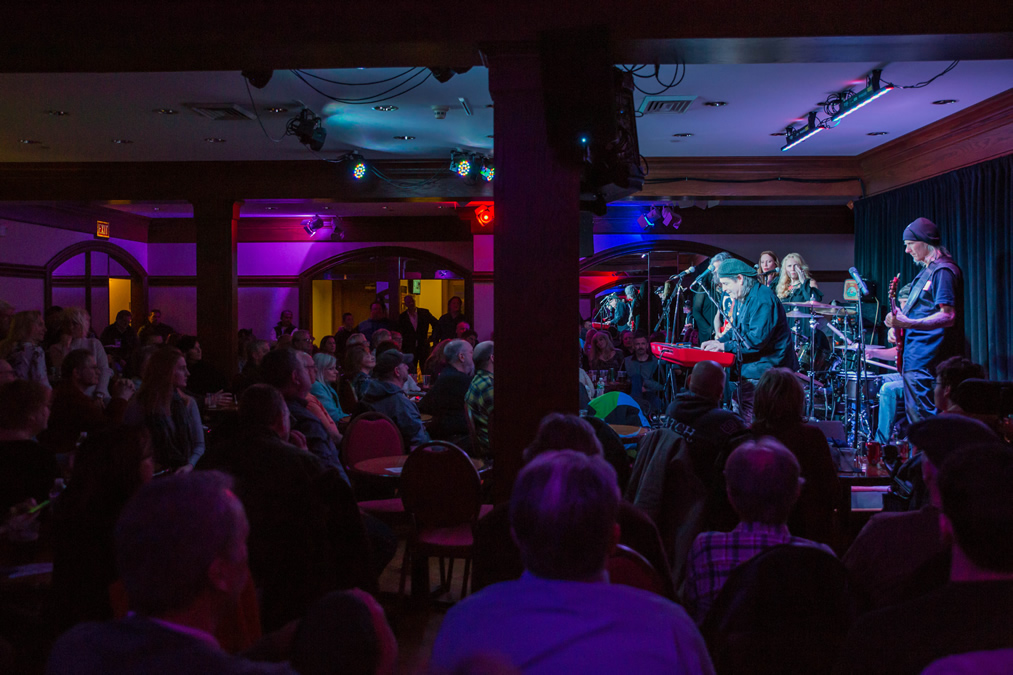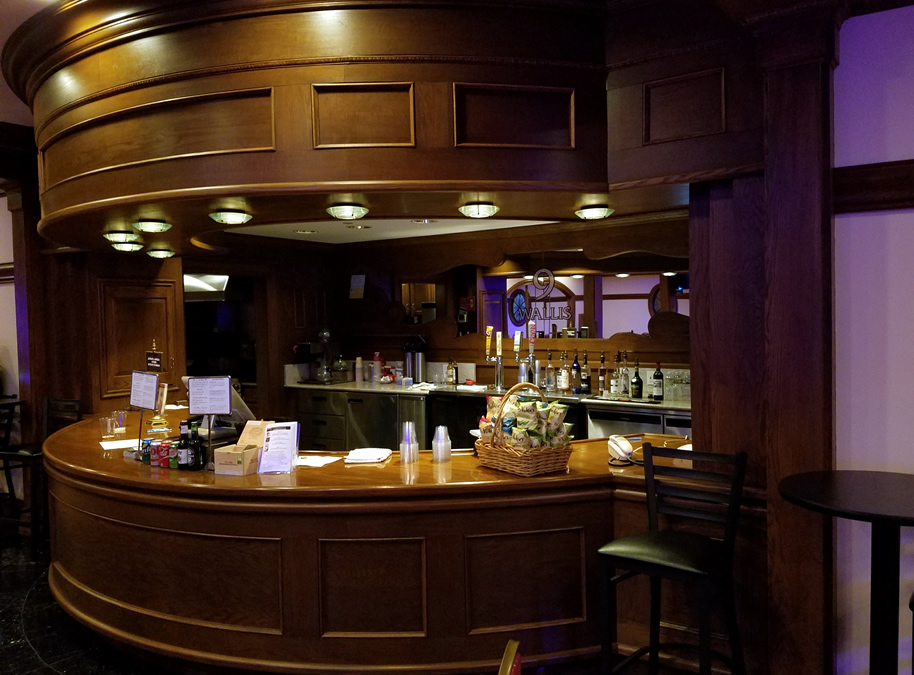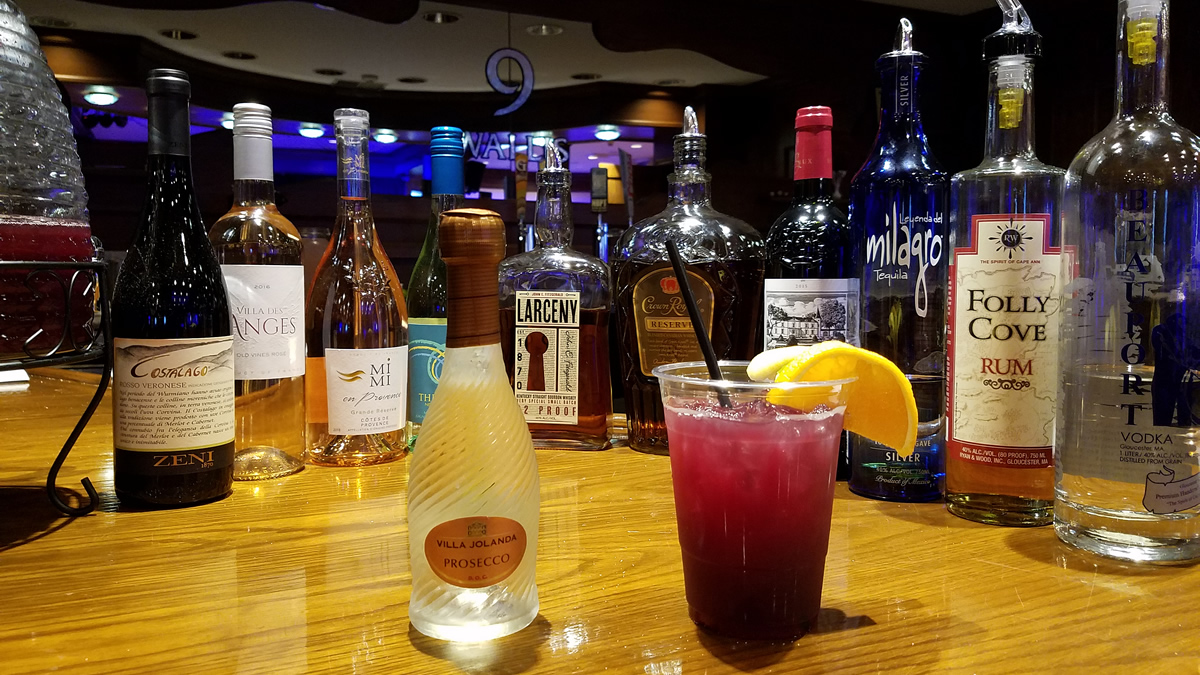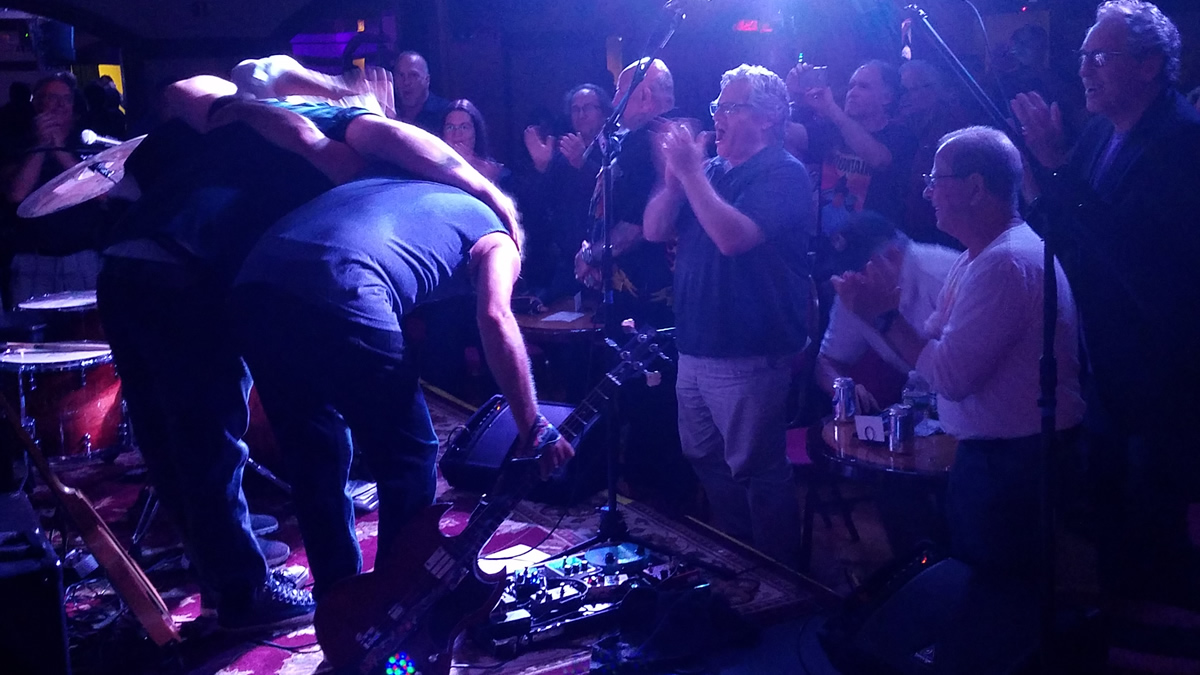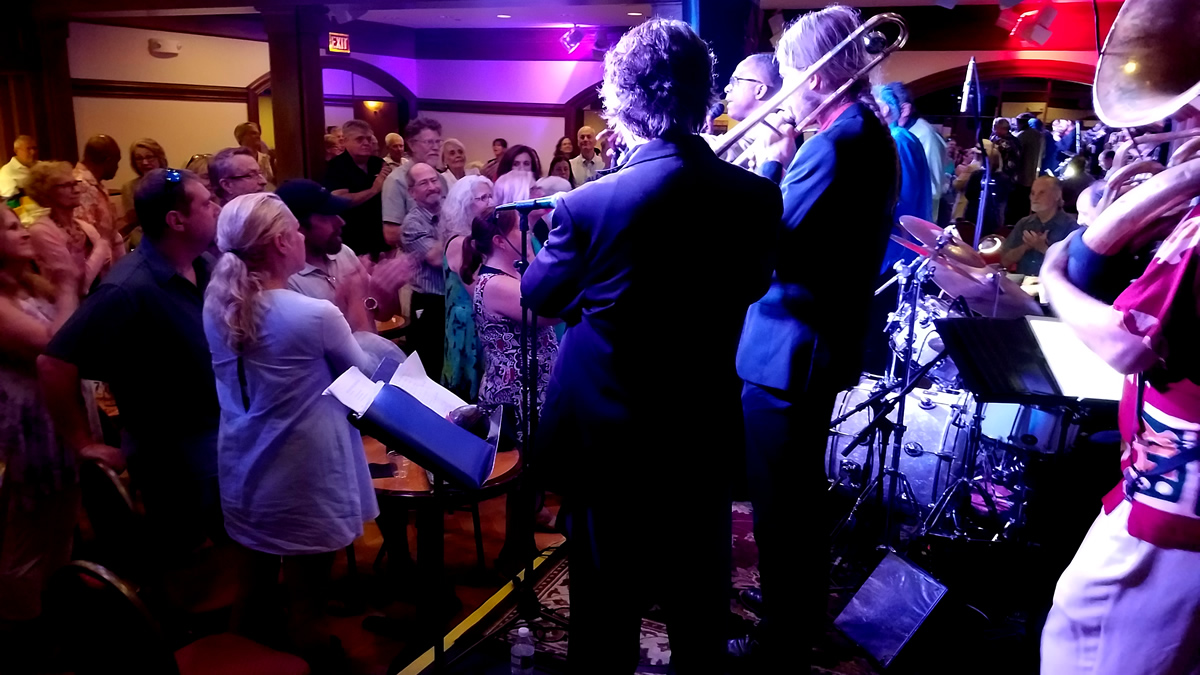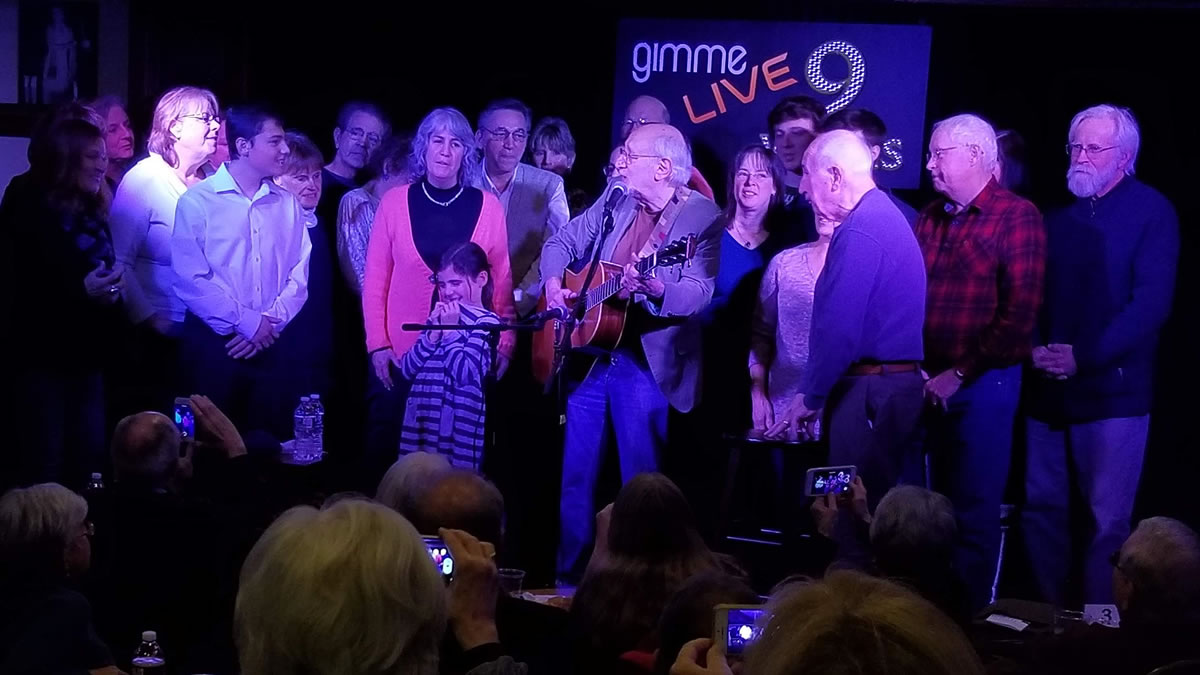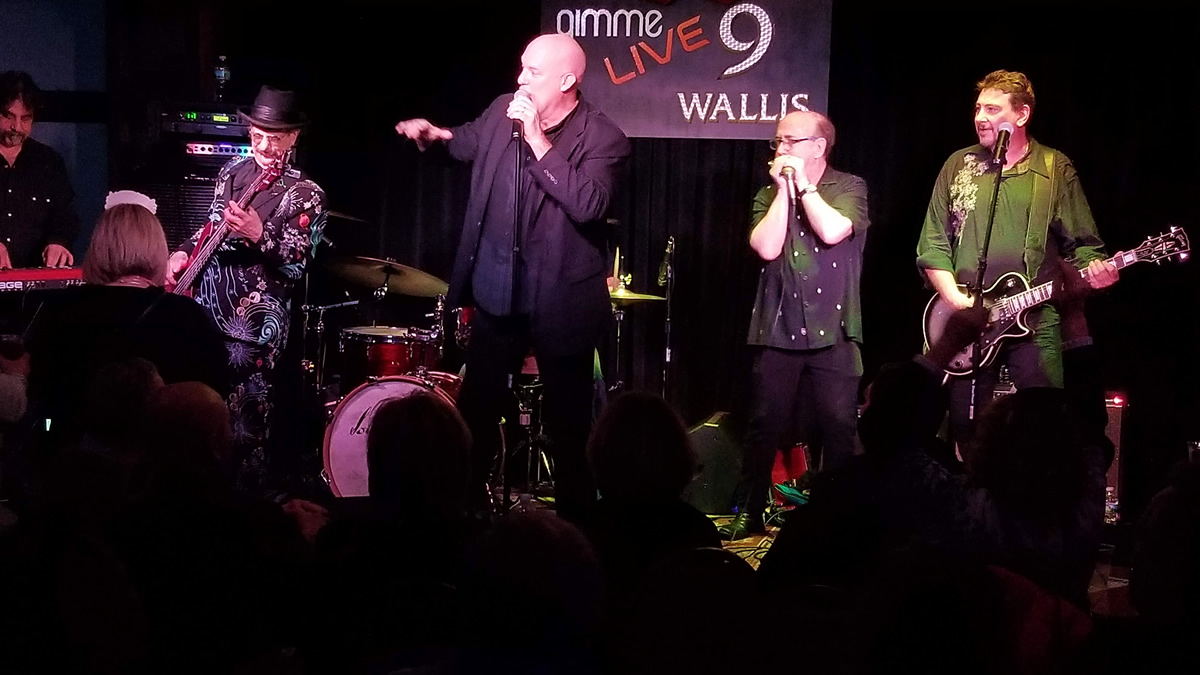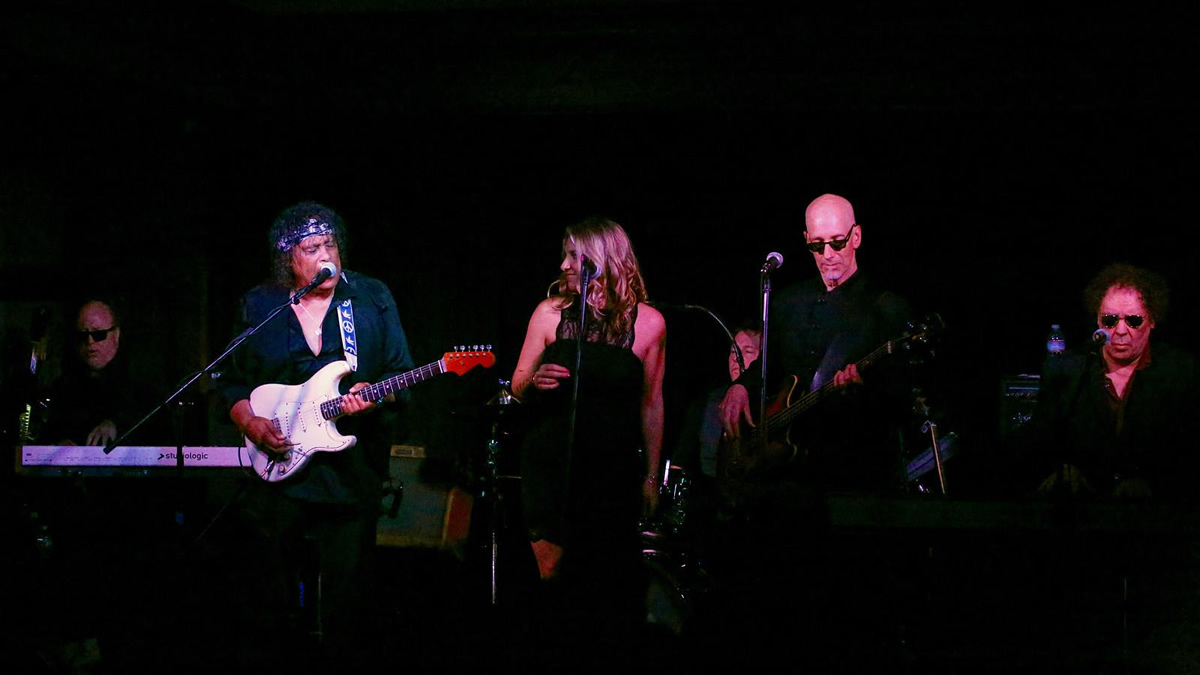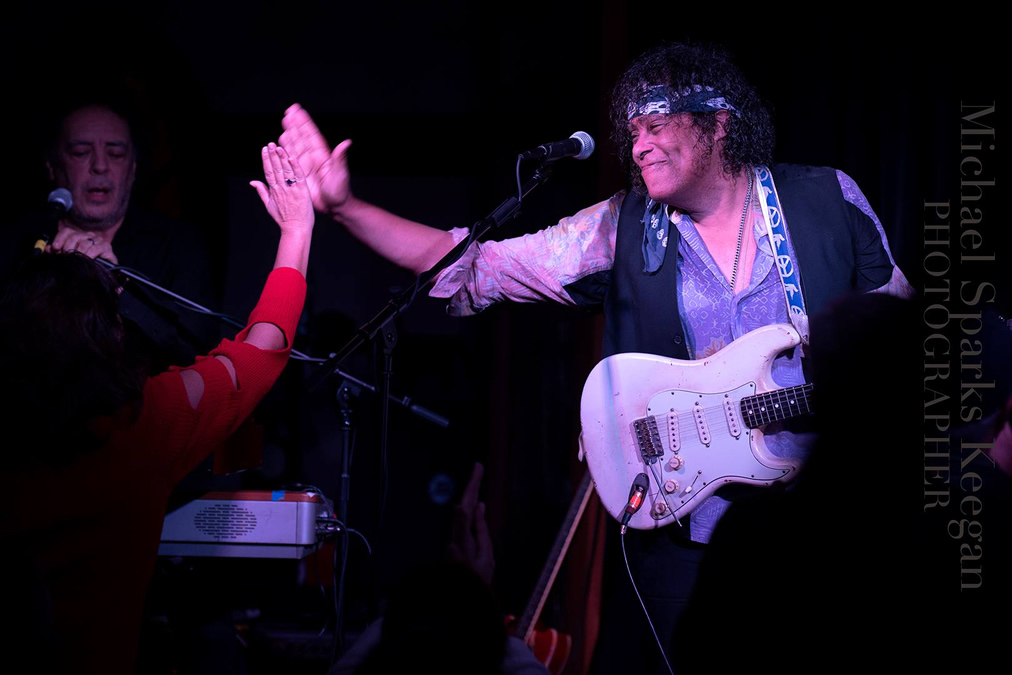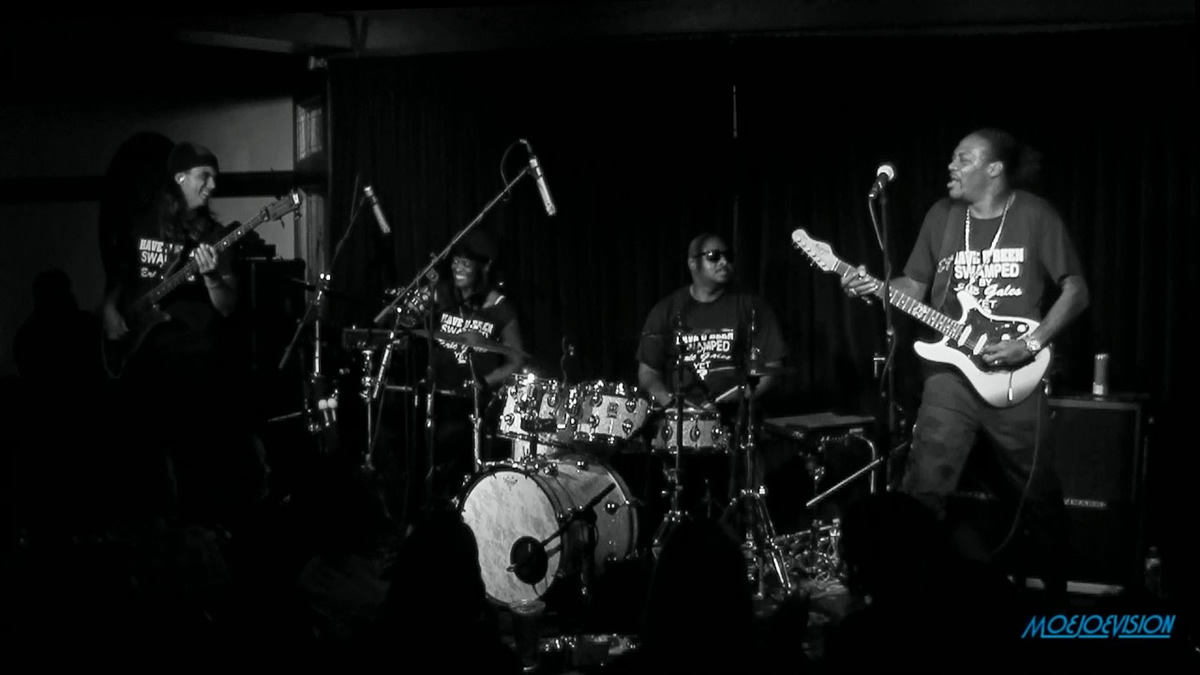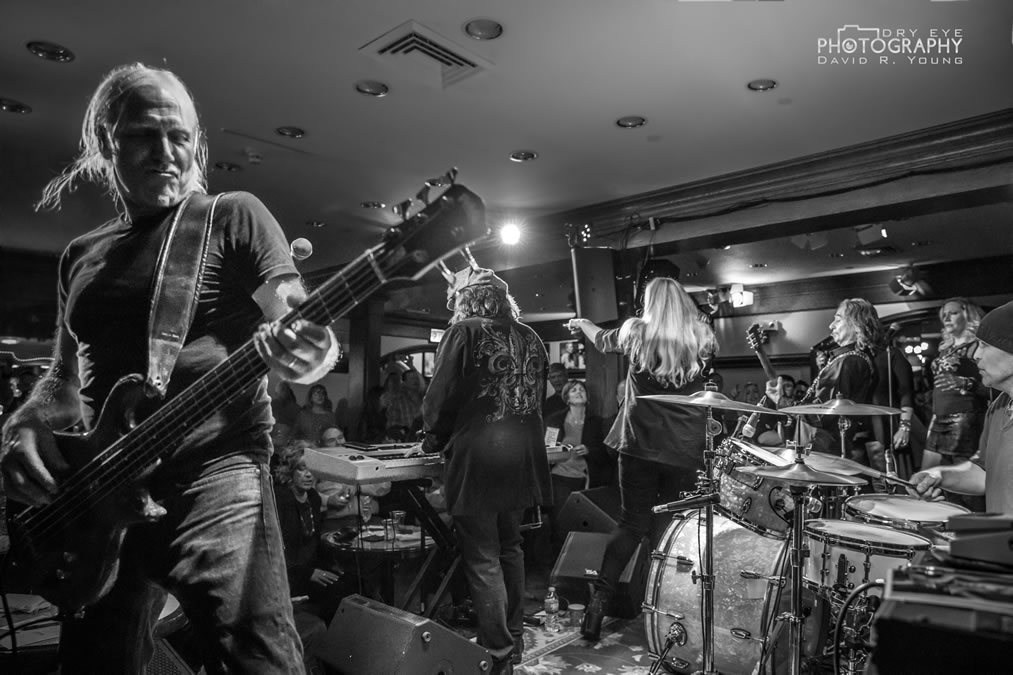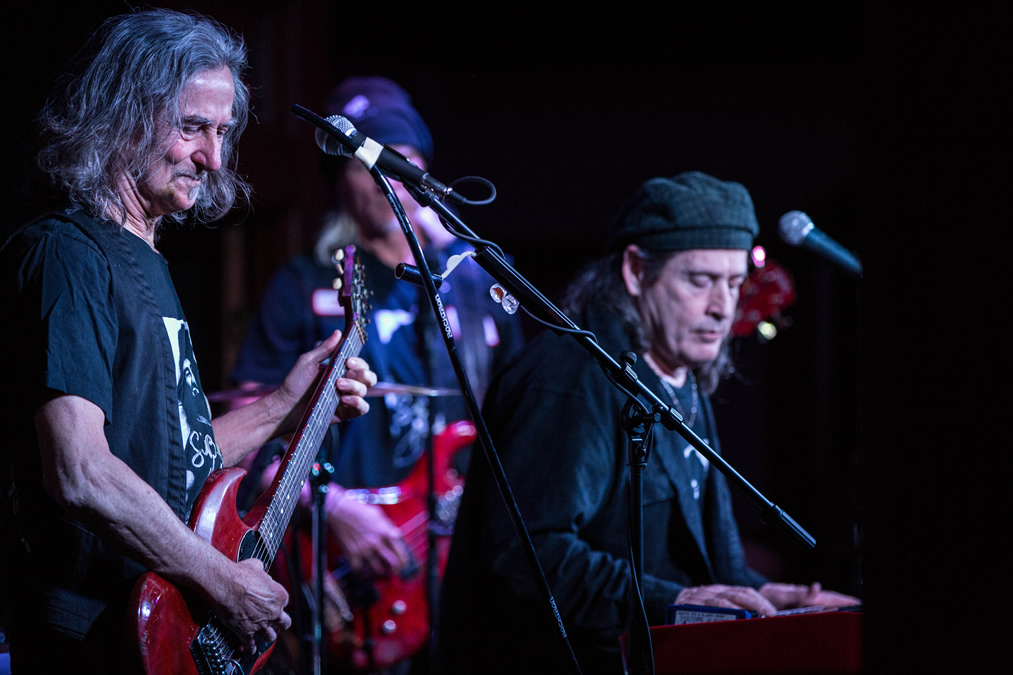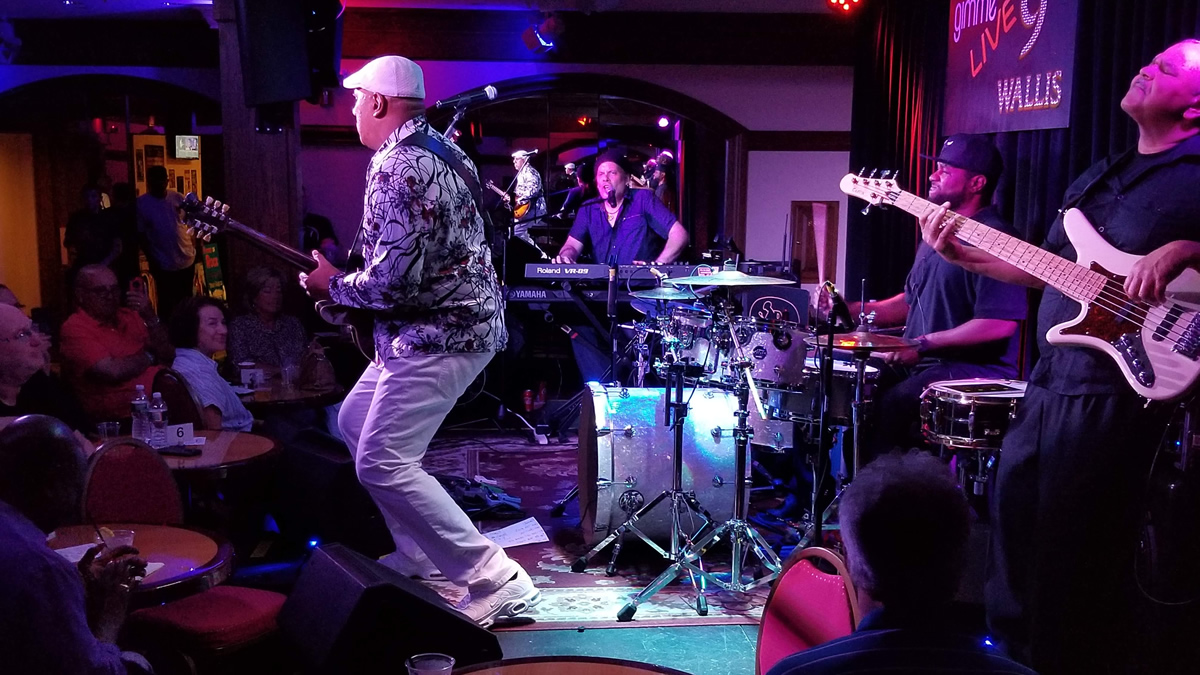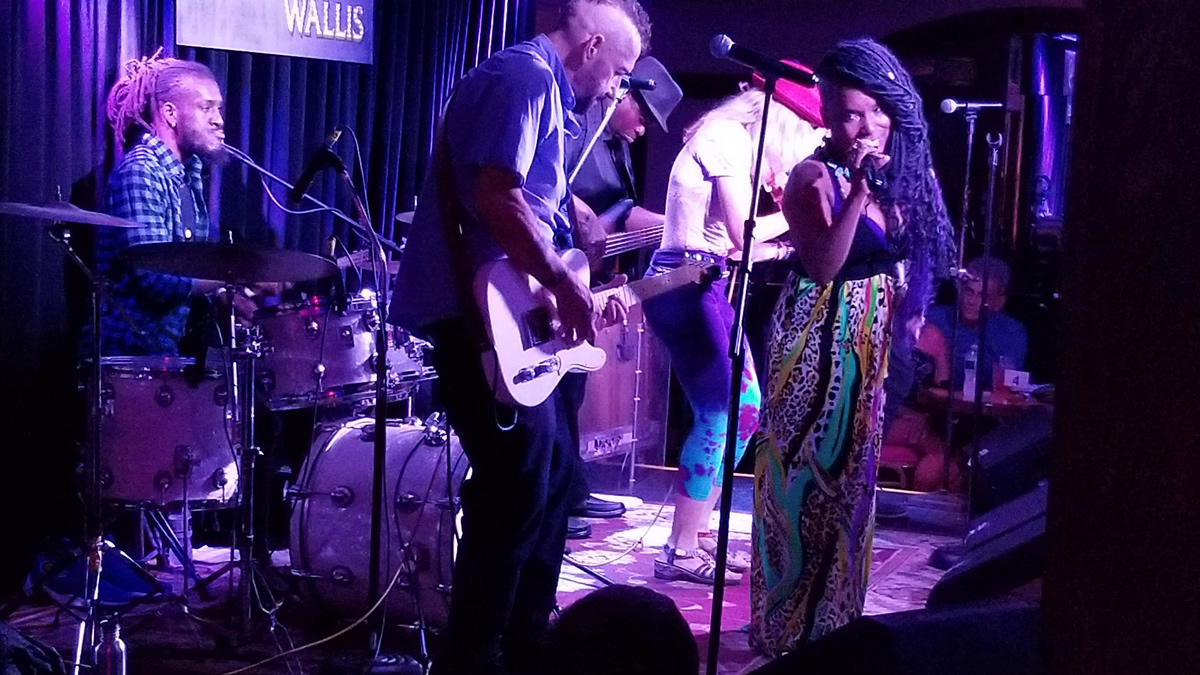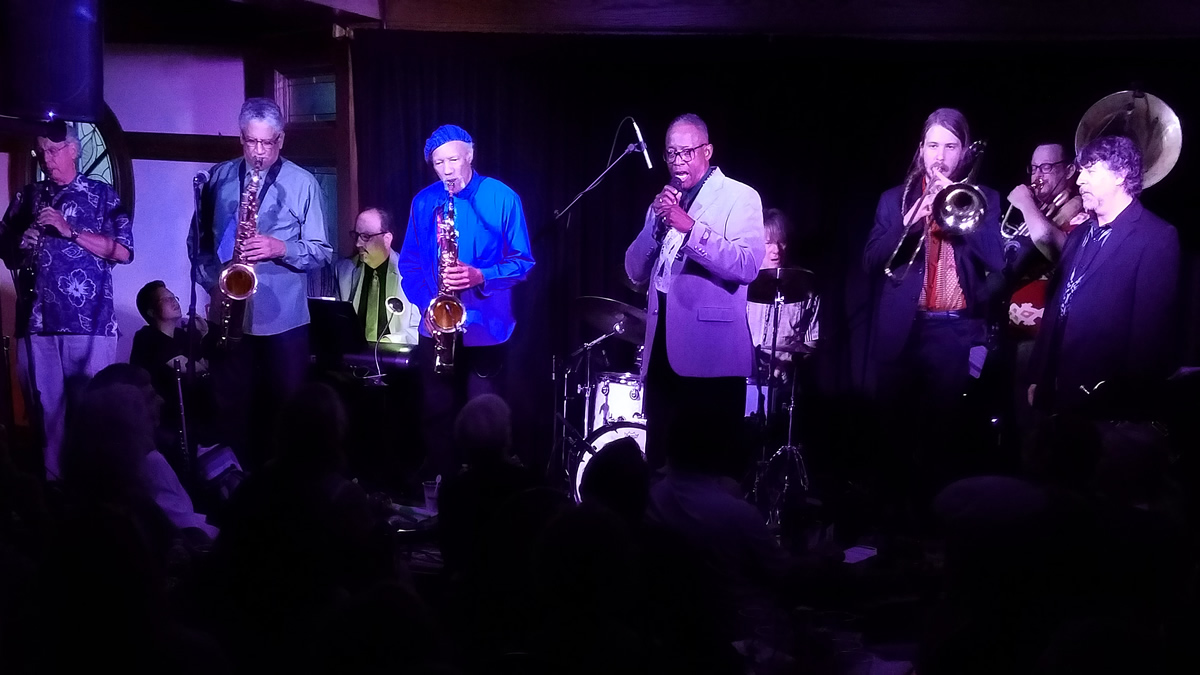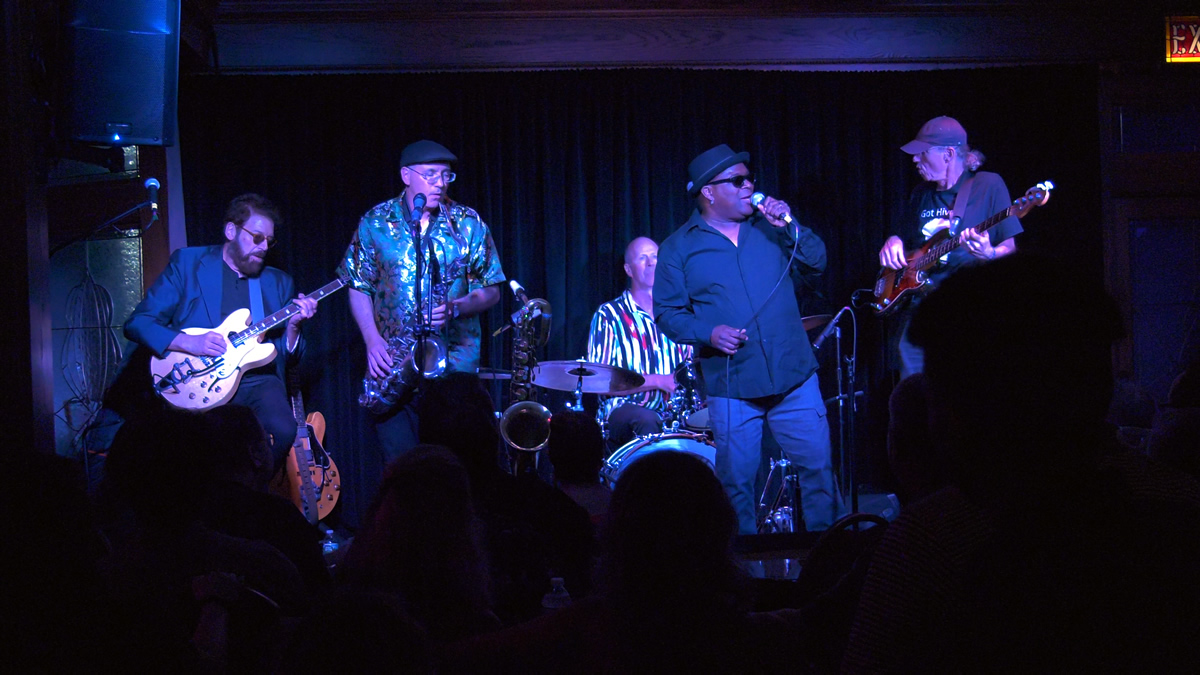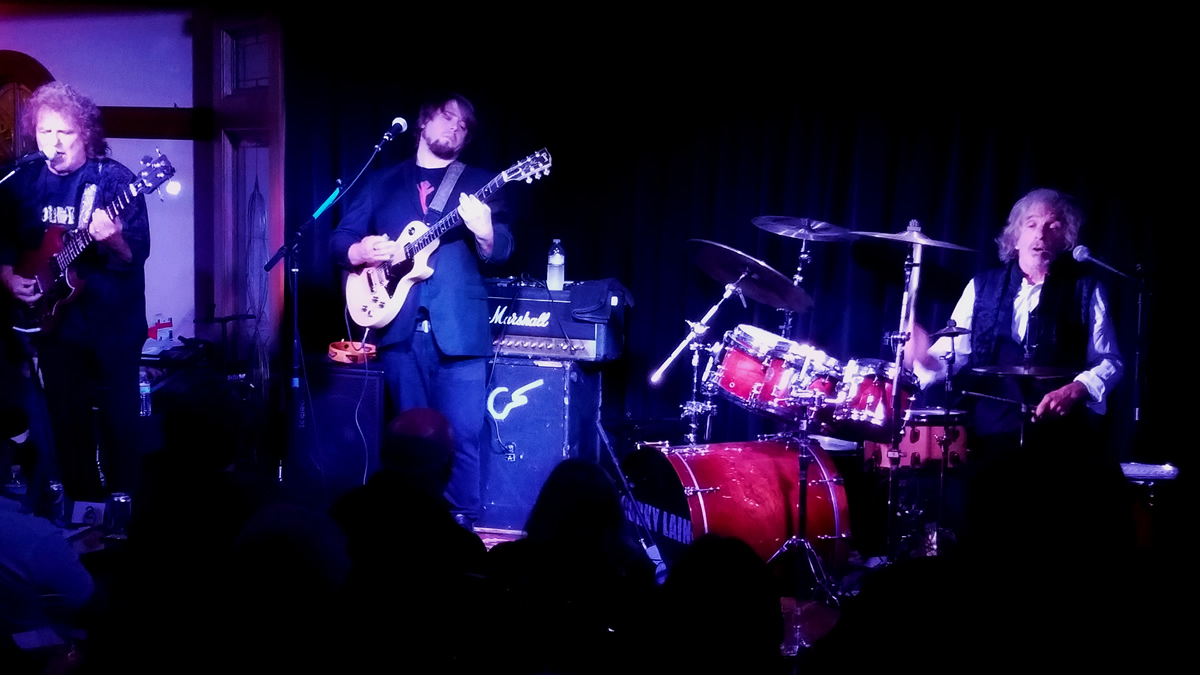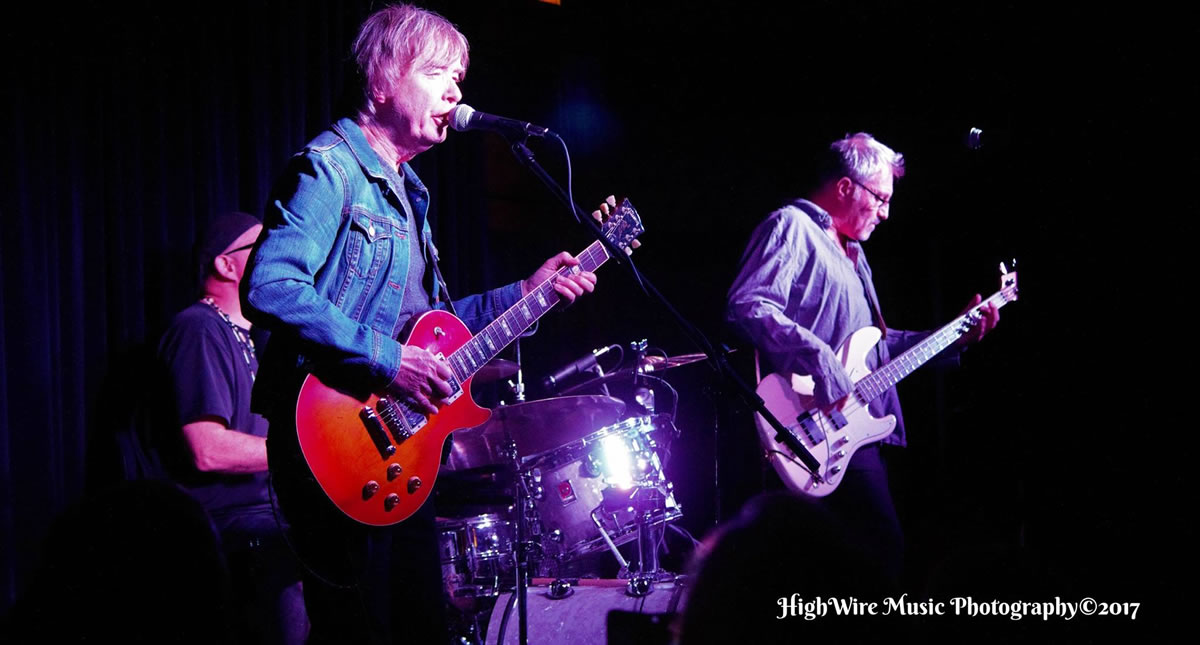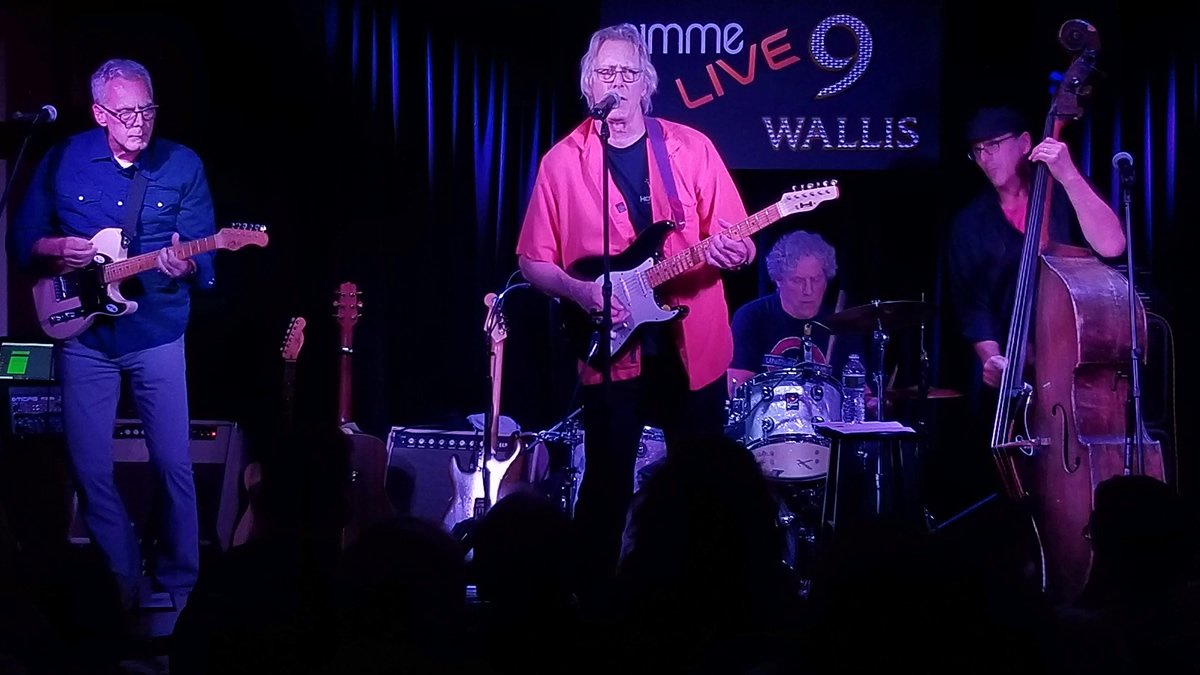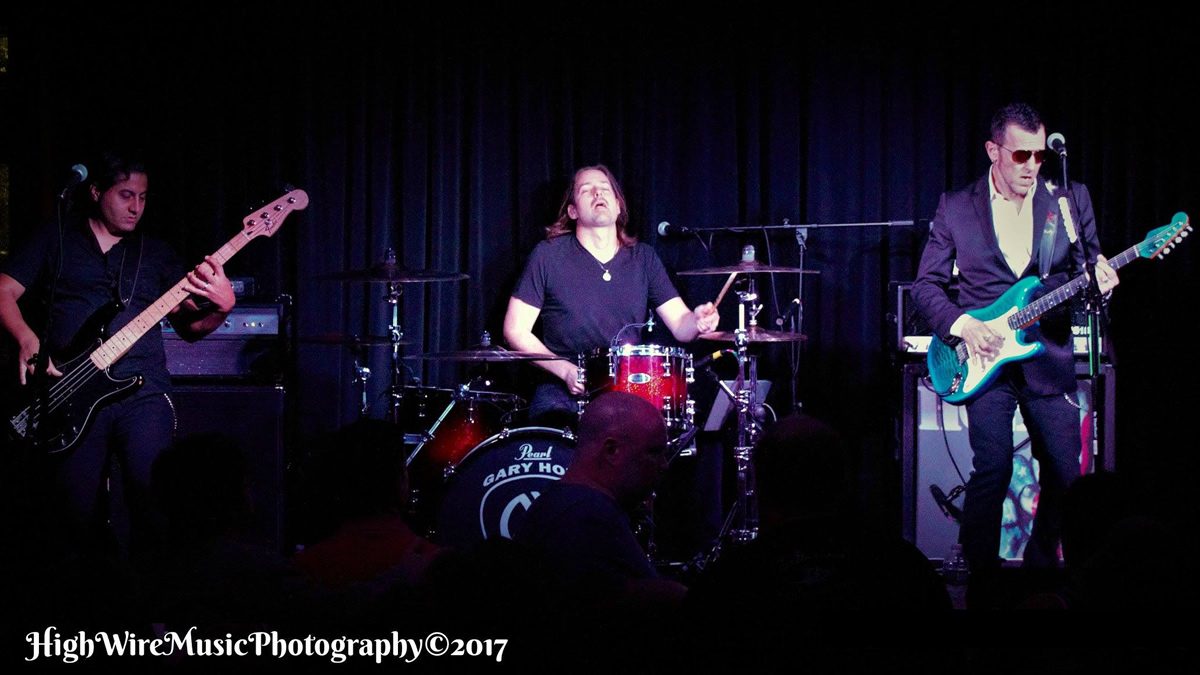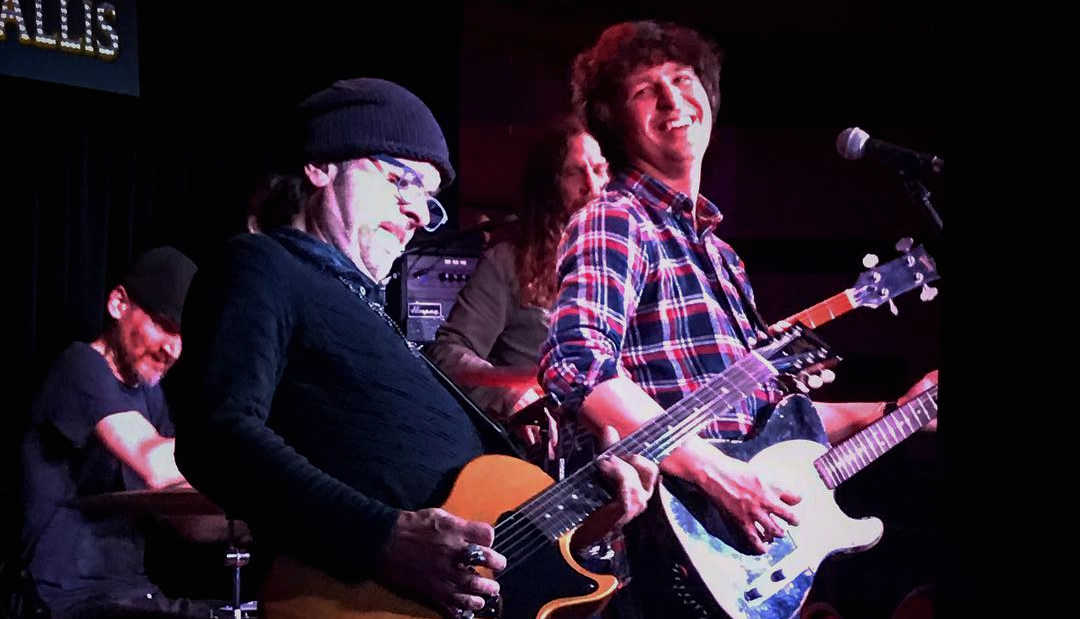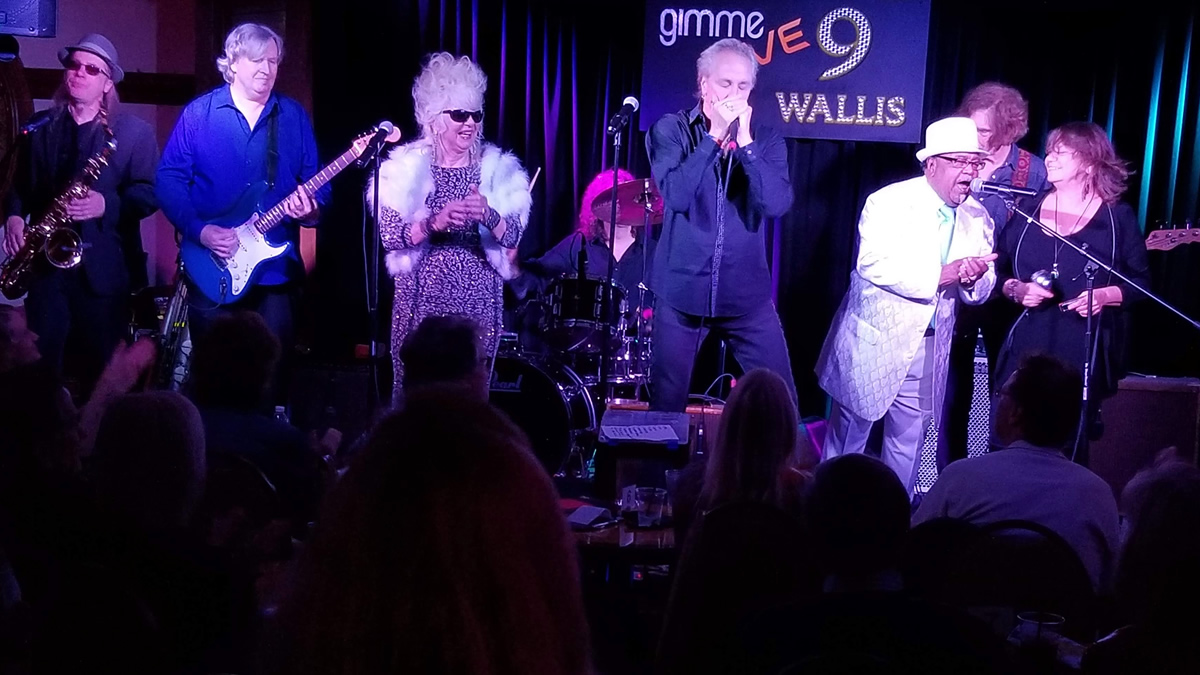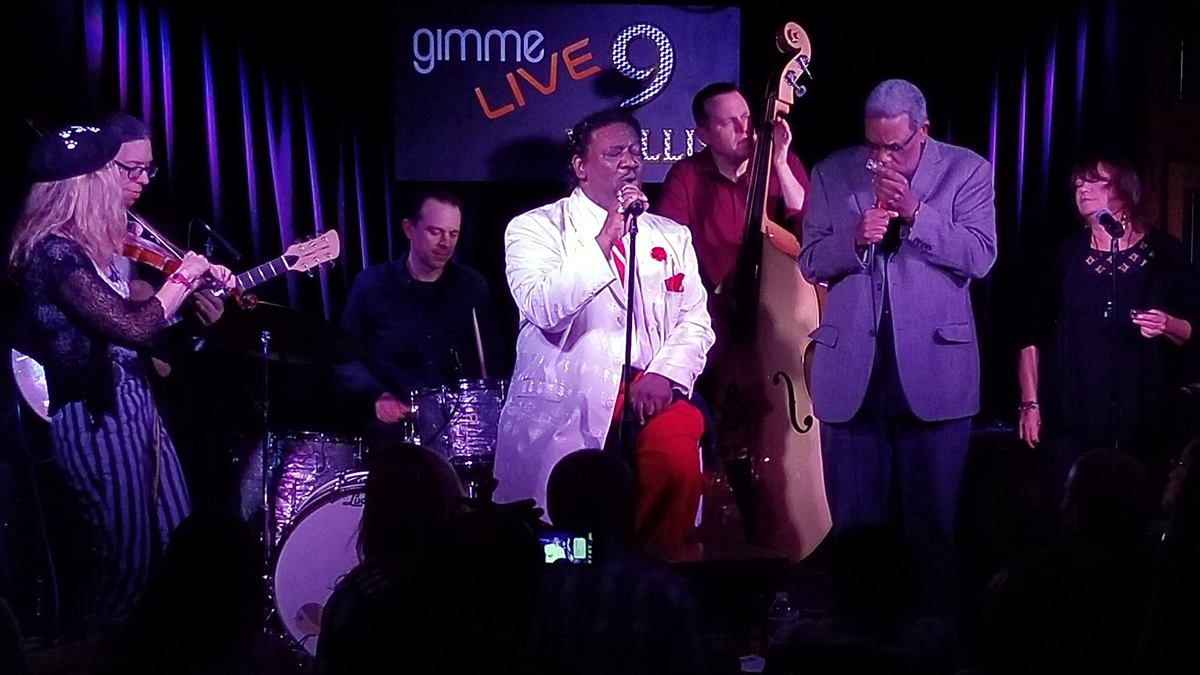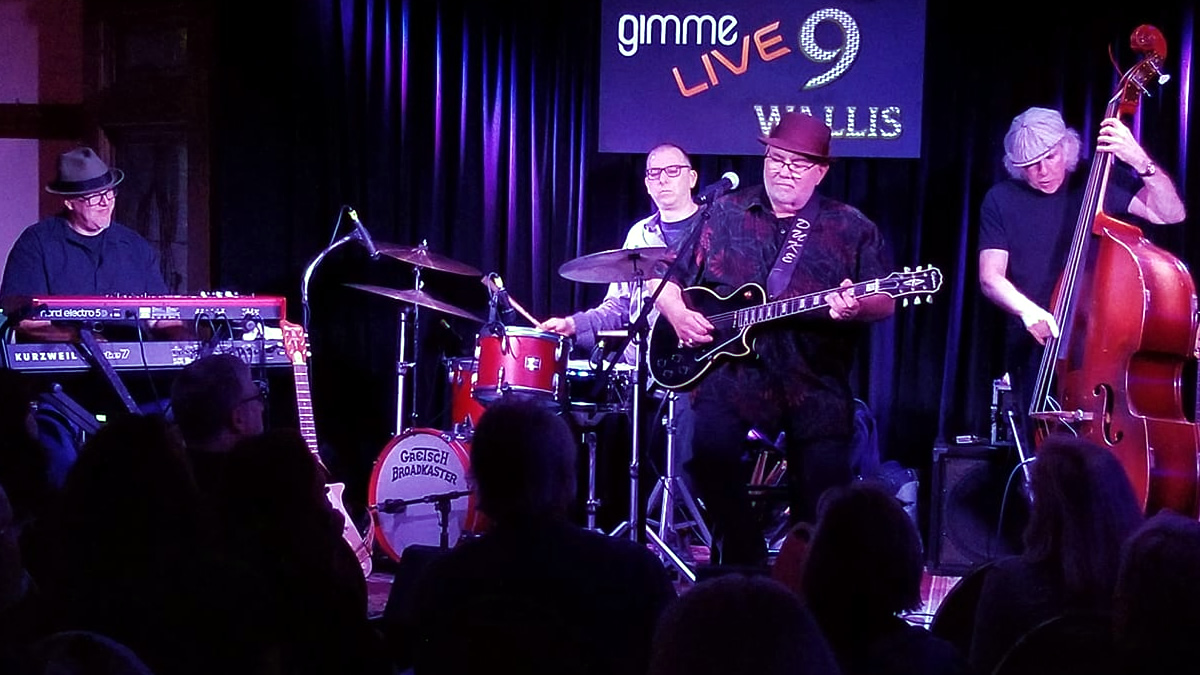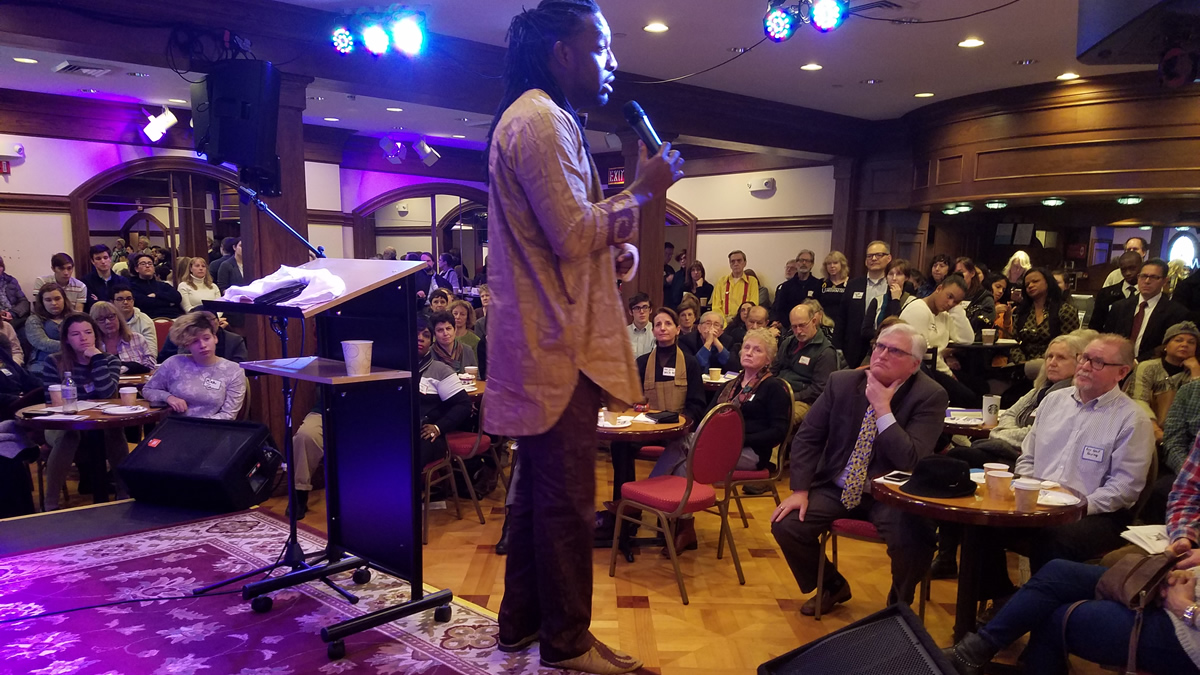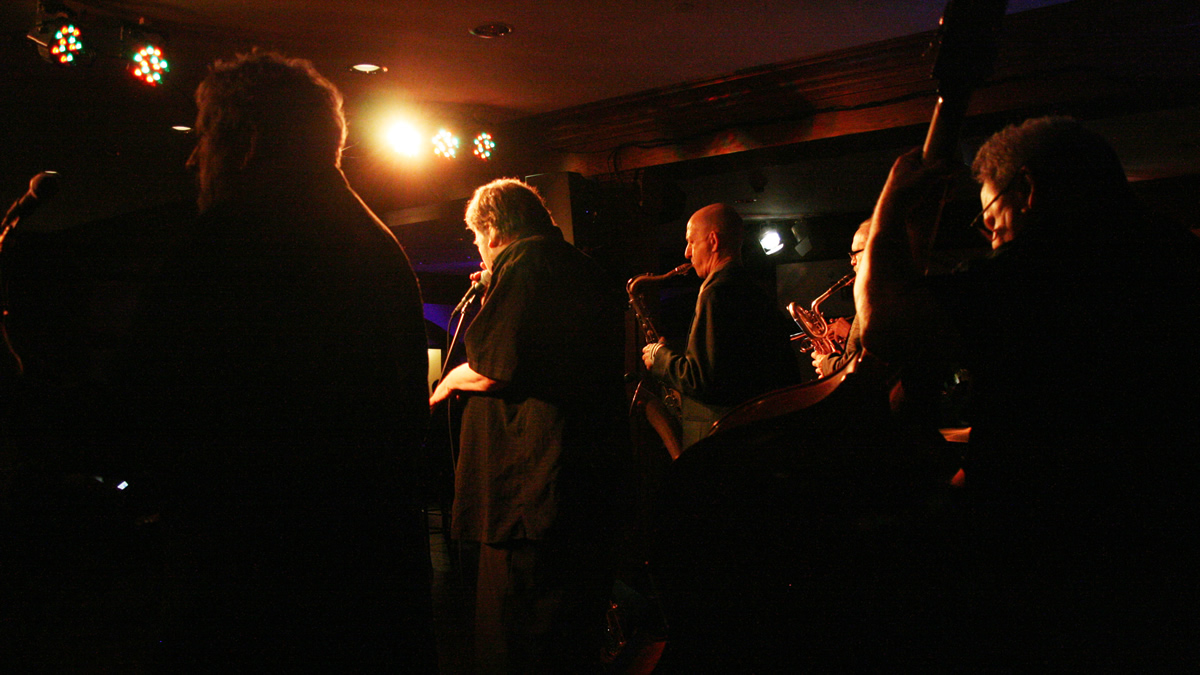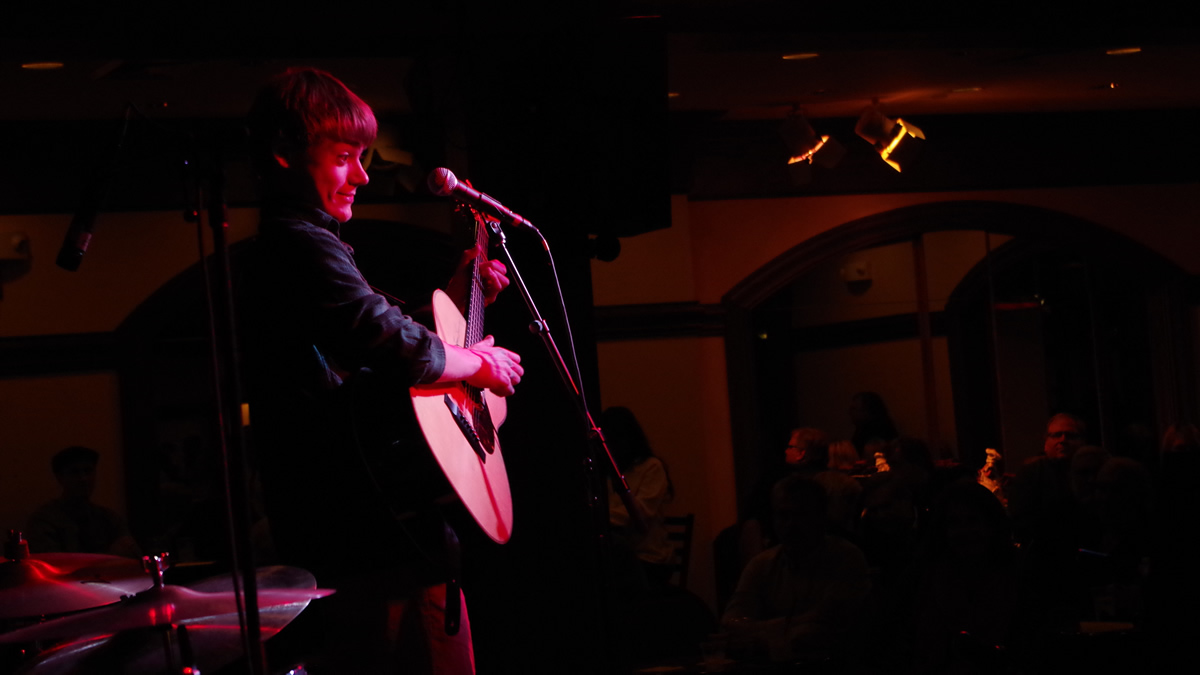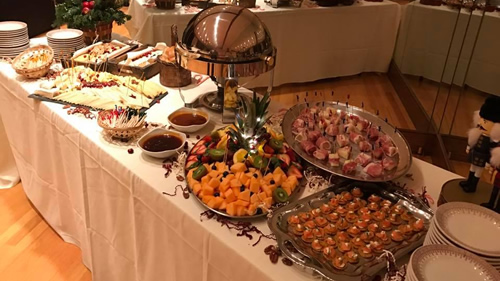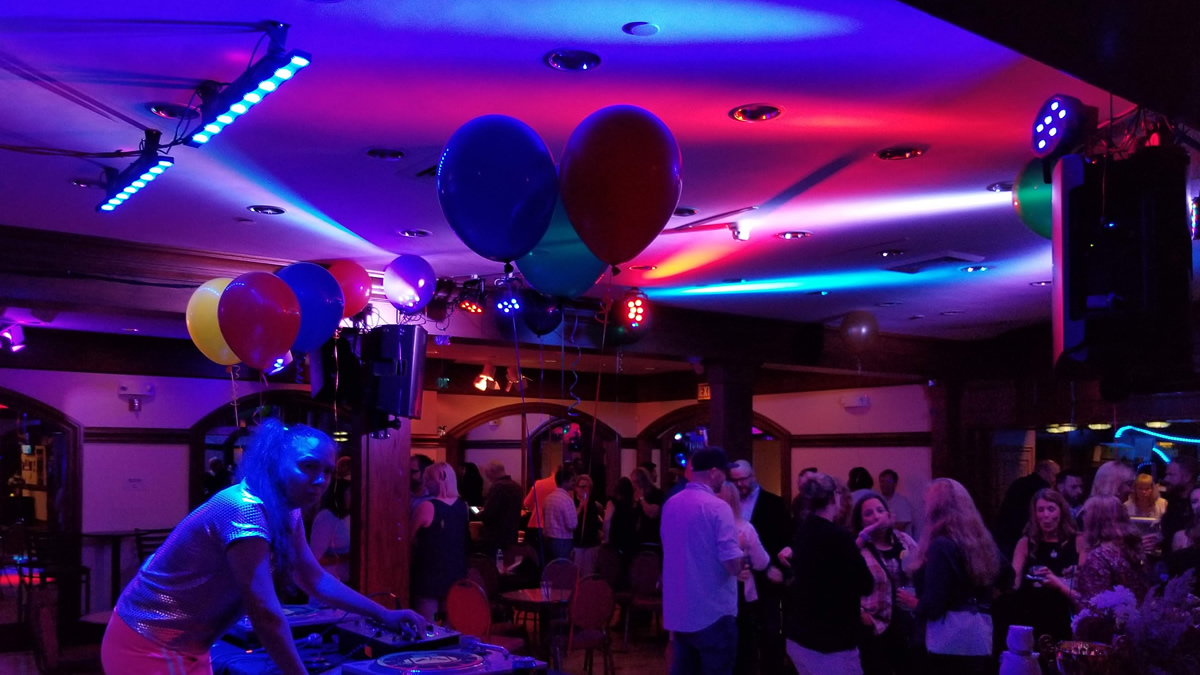 About 17 miles north of Boston, award-winning 9 Wallis is a gorgeous, fully restored, historic location conveniently situated in the heart of Downtown Beverly's Arts District at 9 Wallis Street, right next to the Larcom Theatre -- less than half a mile from the Beverly Depot rail station and 3 miles from Route 128, with plenty of nearby parking (see map).
In April 2017, after 4 years of presenting over a hundred shows at Beverly's Larcom Theatre (featuring Grammy-winners, Rock & Roll Hall of Famers and platinum recording artist), gimmeLIVE's owners Peter and Vickie Van Ness, transformed 9 Wallis into the most intimate, elegant, fully air conditioned listening room north of Boston with comfortable seating at tables, plus food & beverage service offering fine wines, local craft beers, specialty cocktails (featuring local distilleries and all-natural juices) and top-shelf spirits.
In August 2018, Peter and Vickie were presented with the Boston Blues Society's Keeping the Blues Alive Award for their work at 9 Wallis.
Because of its beautifully restored, tremendously flexible space with the best dance floor on Boston's North Shore, 9 Wallis has become a favorite venue for fundraisers, private parties and corporate events. Local charities have raised thousands of dollars at 9 Wallis (see examples). With world-class entertainment, an event can begin as a cocktail party or fully seated dinner...then transform into a nightclub-style dance party with concert quality sound and stage lighting.
CLICK HERE if you'd like someone to contact you about raising money for your charity. CLICK HERE if you want to book a party or corporate event.
Many new shows will be announced soon. Click here to join gimmeLIVE's FREE Concert Club and email list. You'll get special deals and prime seats before tickets go on sale to the public.
There is plenty of nearby parking at 7 lots from 150 feet away to 3 blocks away. Lots are 25 Cents/Hour (see map). Street parking is more. All parking is FREE after 8pm and on Sundays.
Want us to produce a concert or festival to raise money for your organization? Click here
Want to sponsor one of our shows? Click here