Critically Acclaimed Shows ... Up Close & Personal
CORKY LAING'S MOUNTAIN
DATE
RESCHEDULED New Date TBA

All tickets for prior dates of this show will be honored on the new date.

TIME
To Be Announced
VENUE

9 Wallis Street

AIR CONDITIONED

Venue Details
TICKETS
RESERVED SEATS

(ALL AGES)

$25.00, $35.00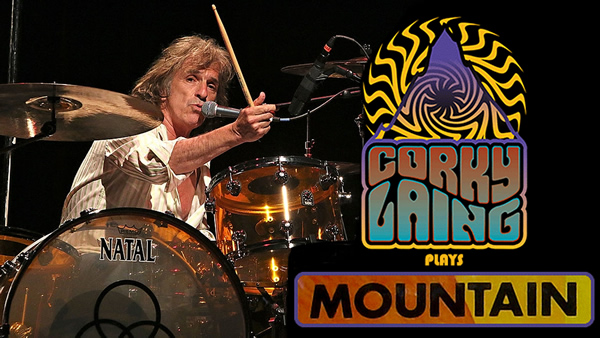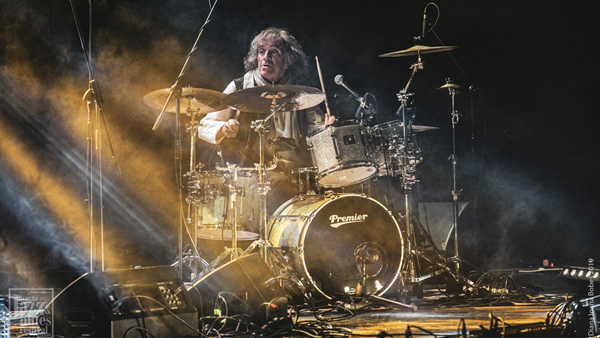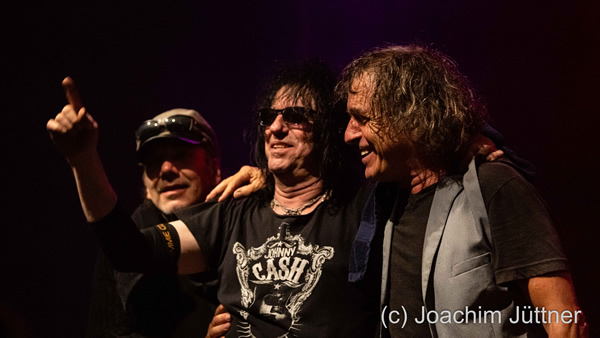 WATCH VIDEOS
Eric Schenkman of Spin Doctors will open the show and appear as a special guest with the band!
Legendary Rock drummer Corky Laing of MOUNTAIN and WEST, BRUCE & LAING makes his triumphant return to 9 Wallis with Richie Scarlet (Ace Frehley's band) and Mark Mikel (The Pillbugs, etc.)
Hear the immortal MOUNTAIN classics, "Mississippi Queen," "Nantucket Sleighride," "For Yasgur's Farm," "Theme From an Imaginary Western," "Never in My Life," "Don't Look Around," and more...LIVE by the band's Drummer, who co-wrote "Missippi Queen" along with many of MOUNTAIN's other hits! Corky will also share his experiences with Woodstock, Leslie West, The Who, The Stones and more in this very special, intimate performance.
Seldom have I seen a drummer dominate a set with such panache ... A true giant of Rock.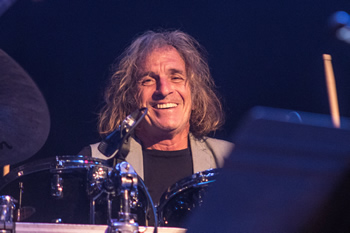 CORKY LAING (CAN) is a drummer, songwriter, singer, producer and a raconteur. He is best known as the drummer of the legendary bands Mountain (1969-) and West, Bruce & Laing (1973-75). Mountain toured and recorded on and off until 2010.
In the late 70s Corky released his solo album "Making it on the Streets" that is often cited as an overlooked pioneer of AOR. In the early eighties Corky recorded with an indie band called the Mix and at the end of 1990s he got together with Noel Redding (Jimi Hendrix Experience) and Eric Schenkman (Spin Doctors) to form the band Cork.
In the 90s Corky worked for several years as the vice president, A&R, of Polygram Records, Canada. During that time he produced bands like Men Without Hats and Bootsauce. He also had his own radio show, Under the Rock, in Canada, has published an anecdotal road-stories book, Stick it! and has his one-man show, The Best Seat in the House, a humorous autobiographical production that combines storytelling and music.
During the past couple of years Corky has been busy with Playing God: The Rock Opera a critically acclaimed collaboration with two Finnish philosophers. In 2014 he was awarded the Bonzo Bash Legend Award (following Bill Ward, Carmine Appice and Peter Criss). Corky performs frequently and from 2015 onwards he has been touring across Europe and the US with CORKY LAING plays MOUNTAIN.
ABOUT 9 WALLIS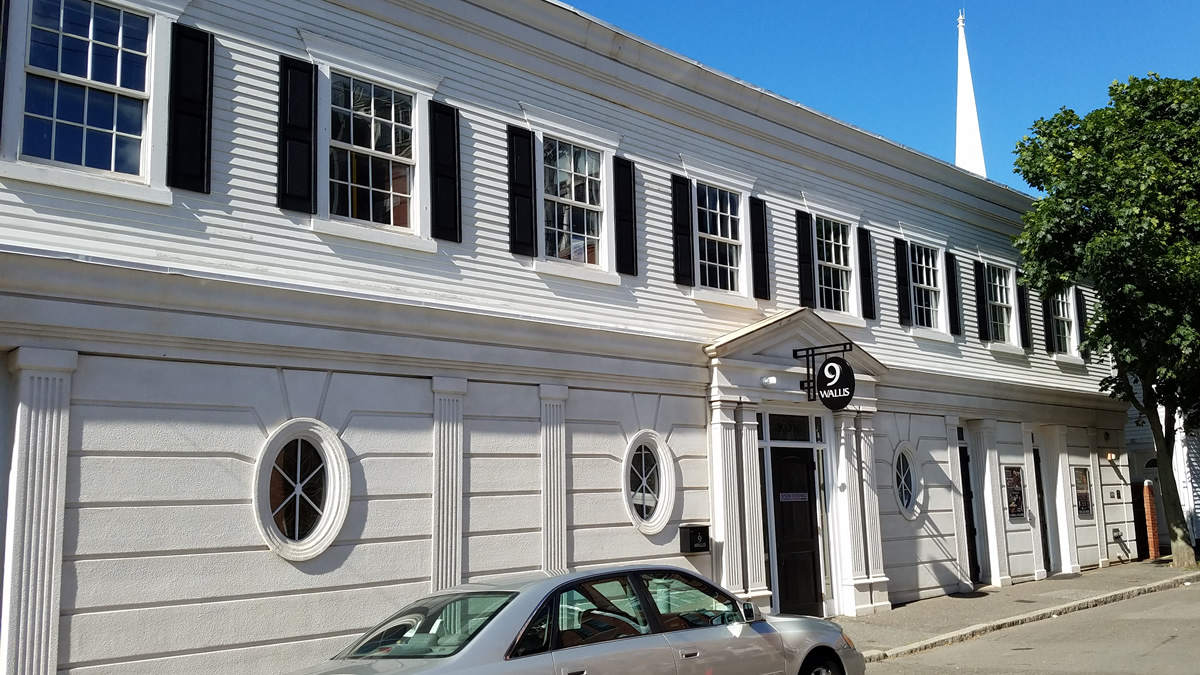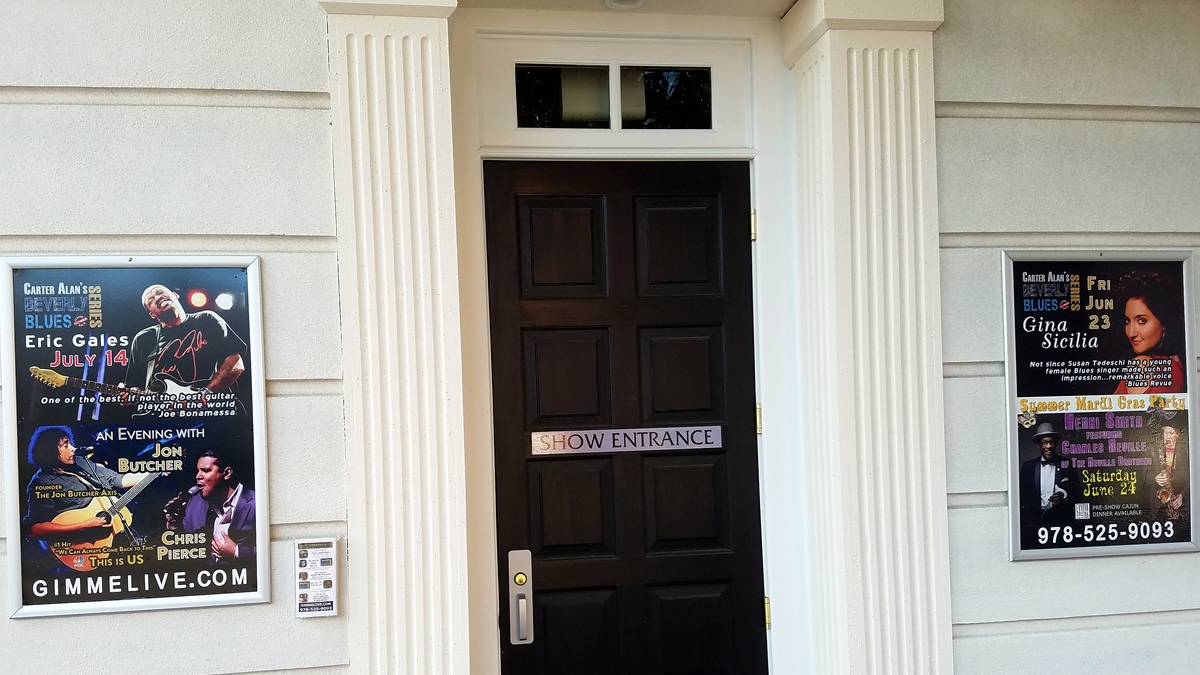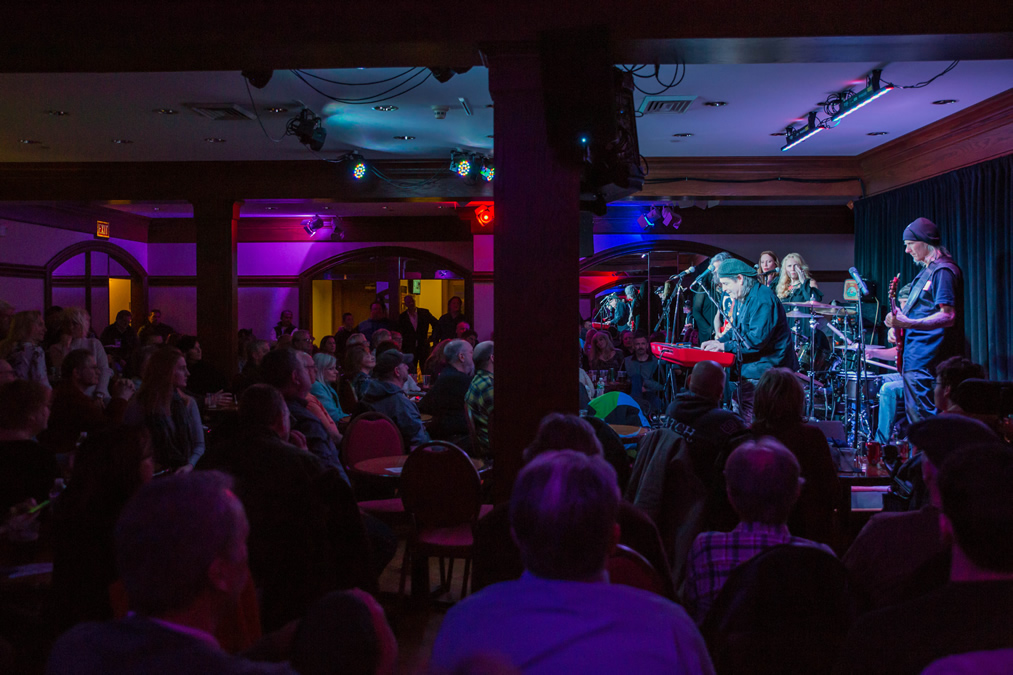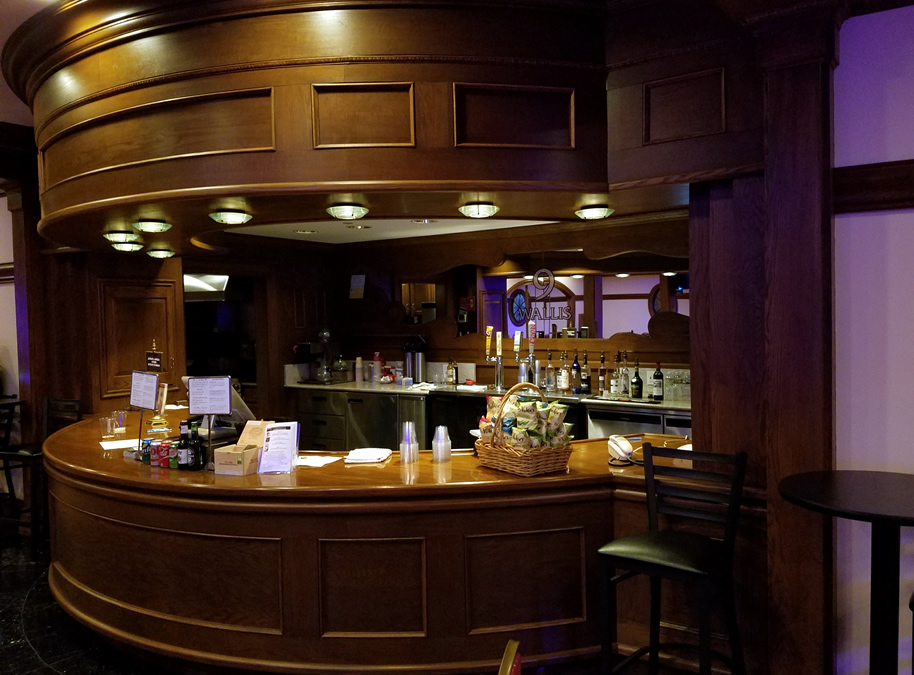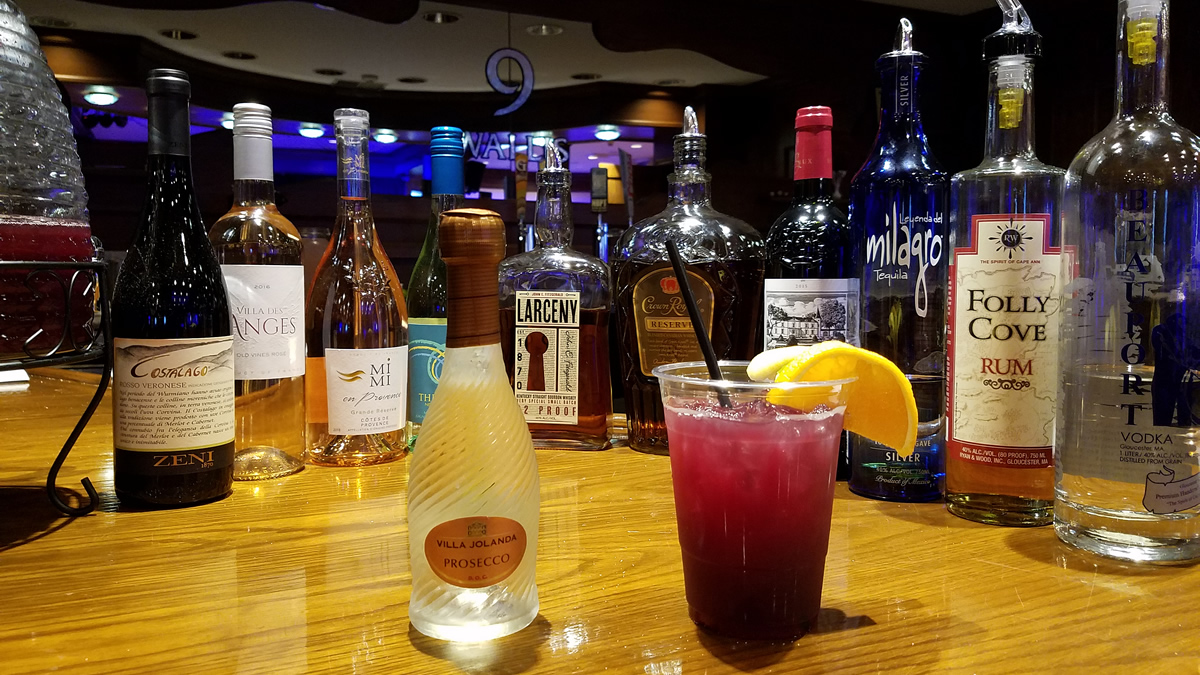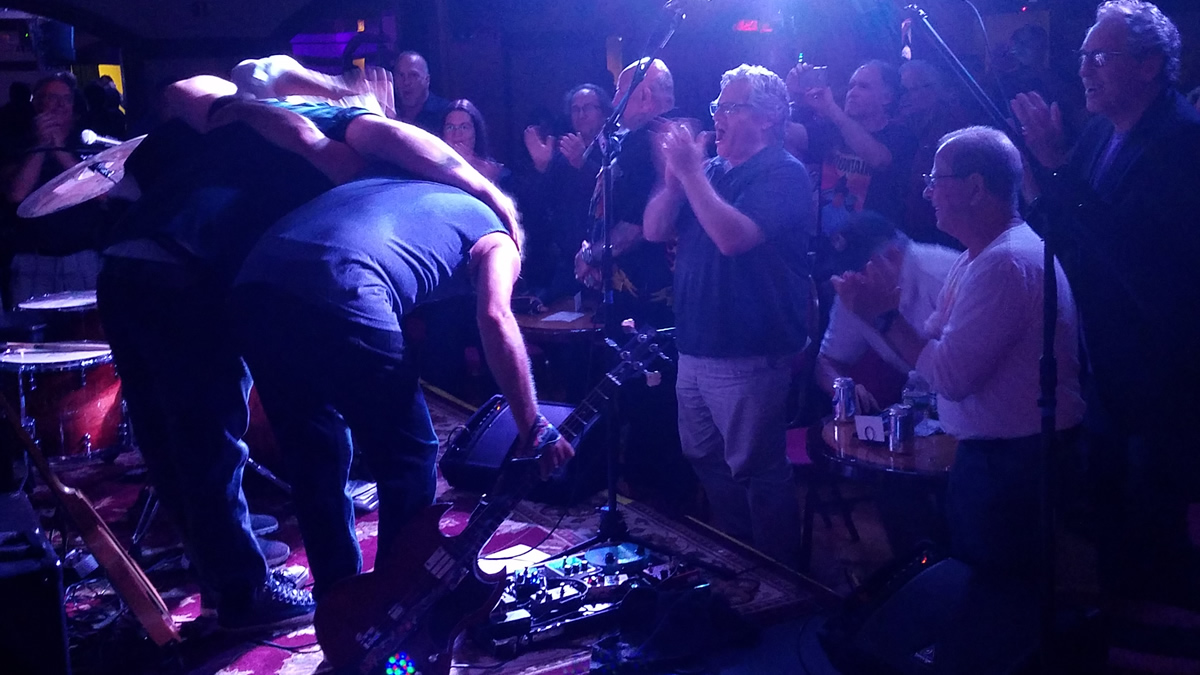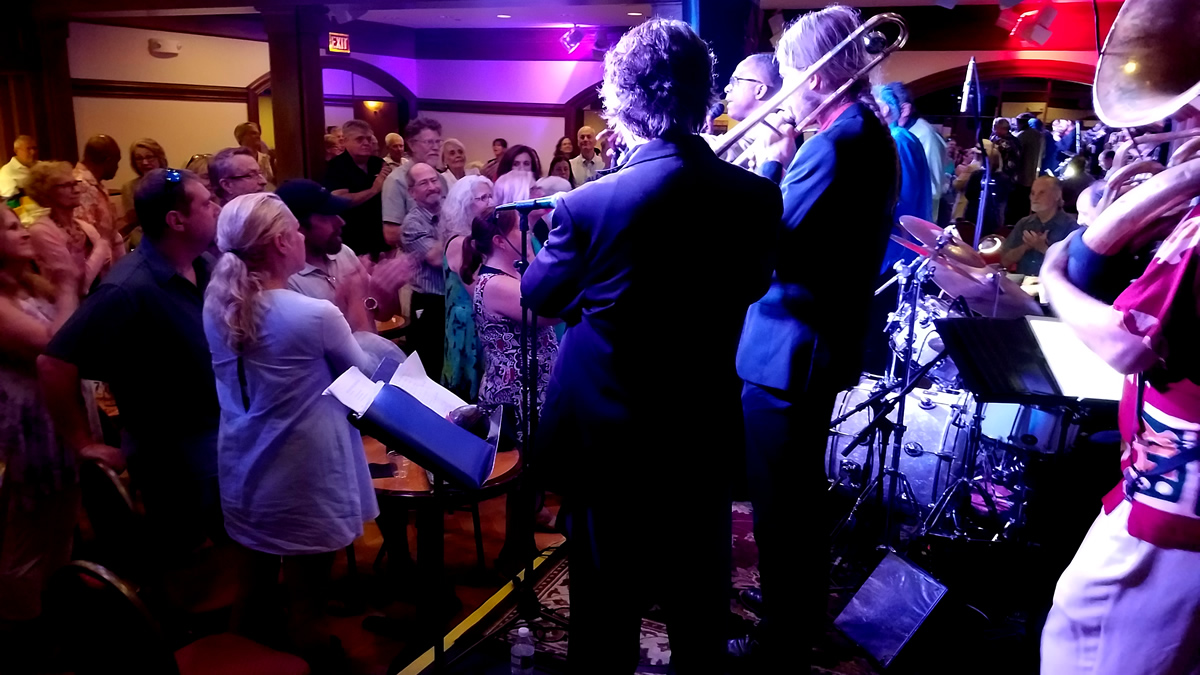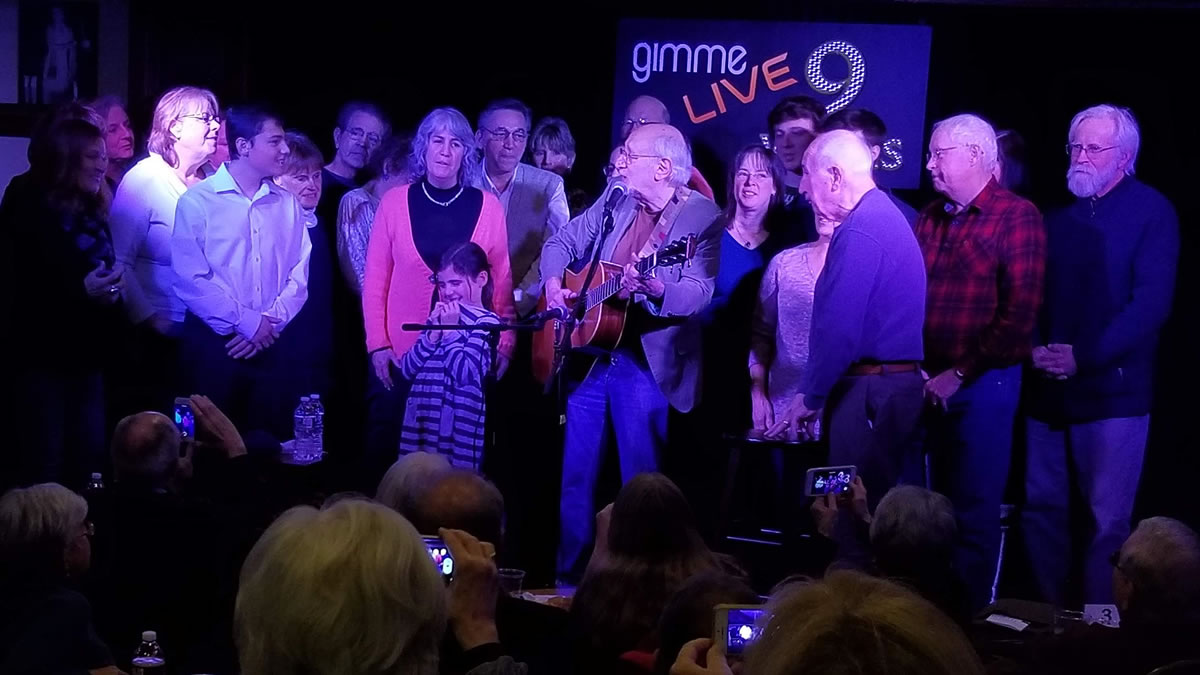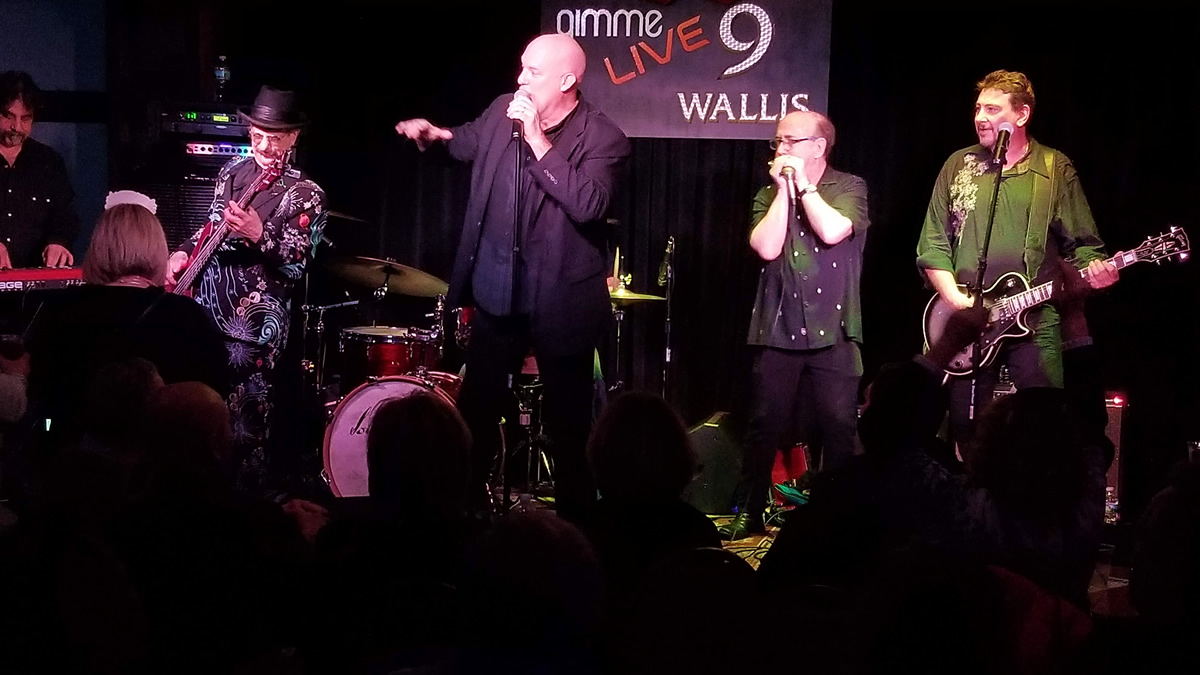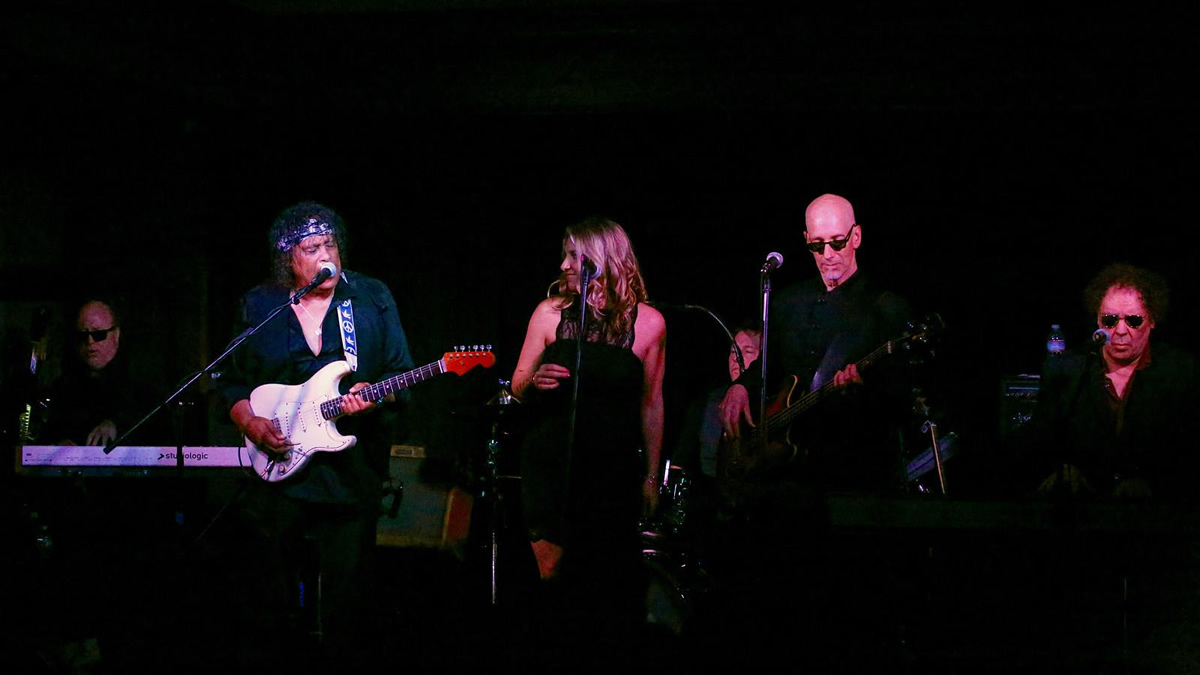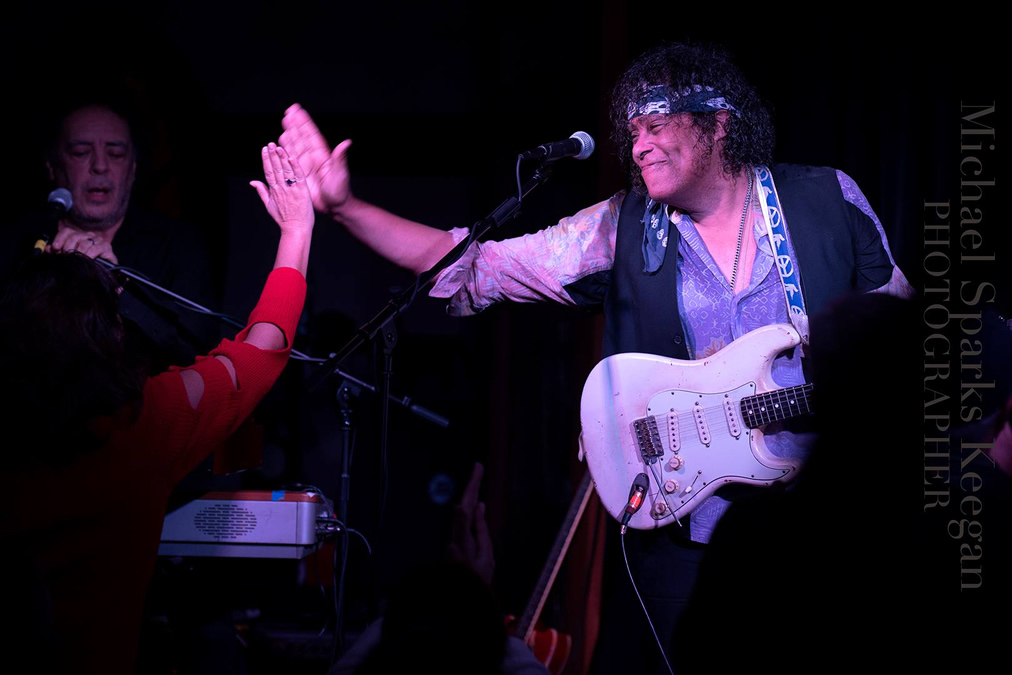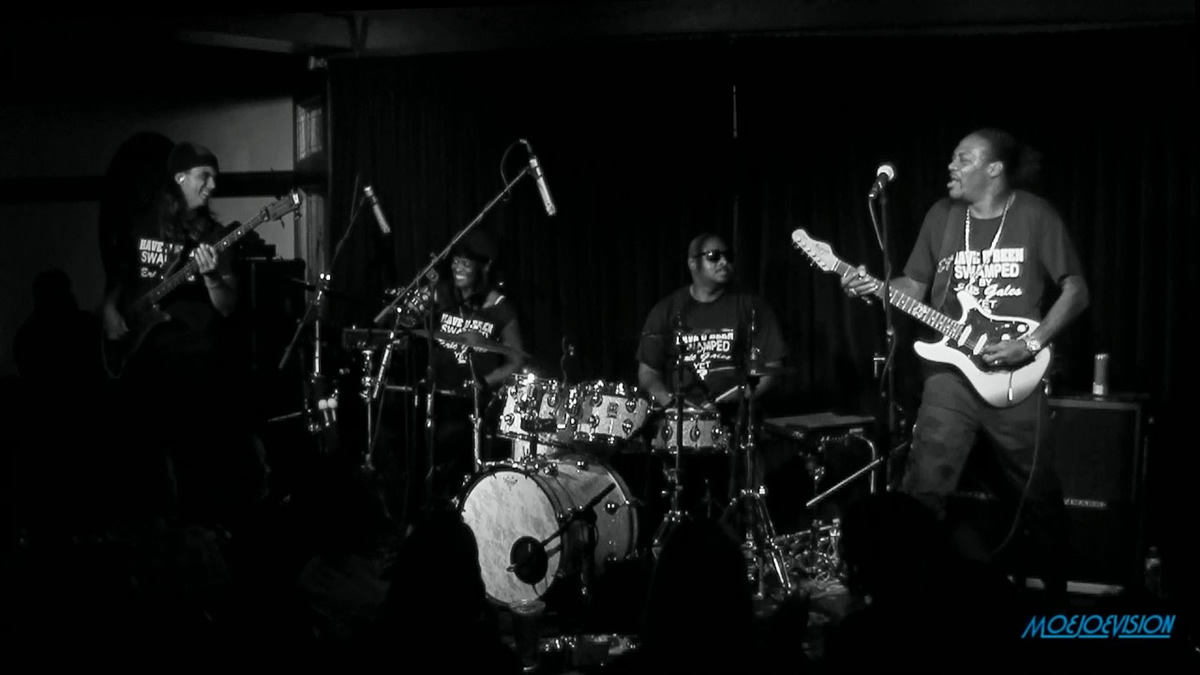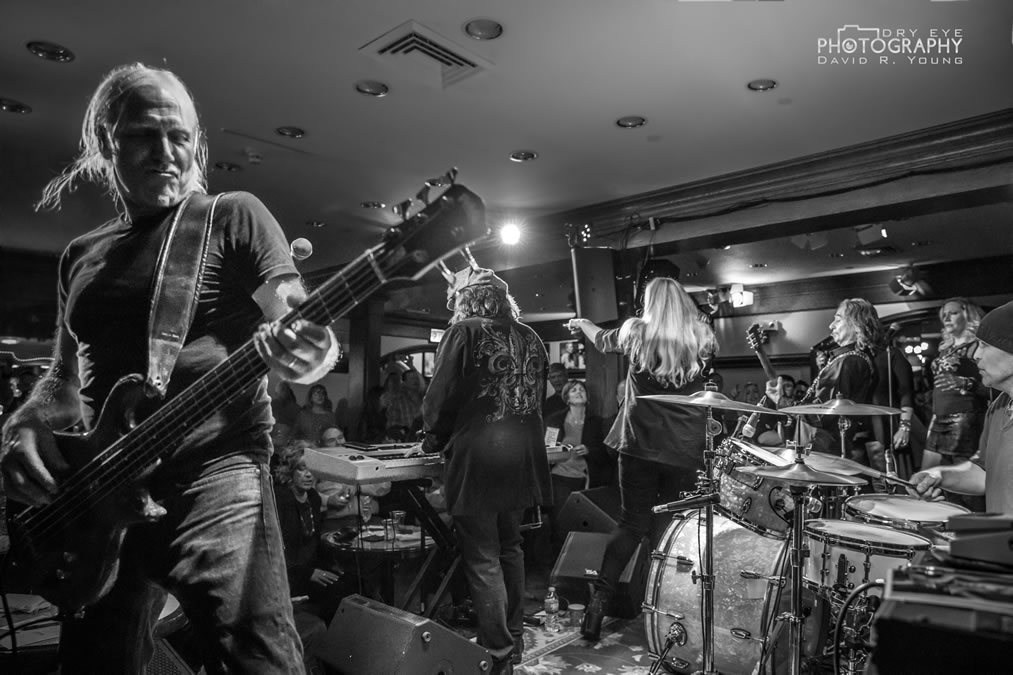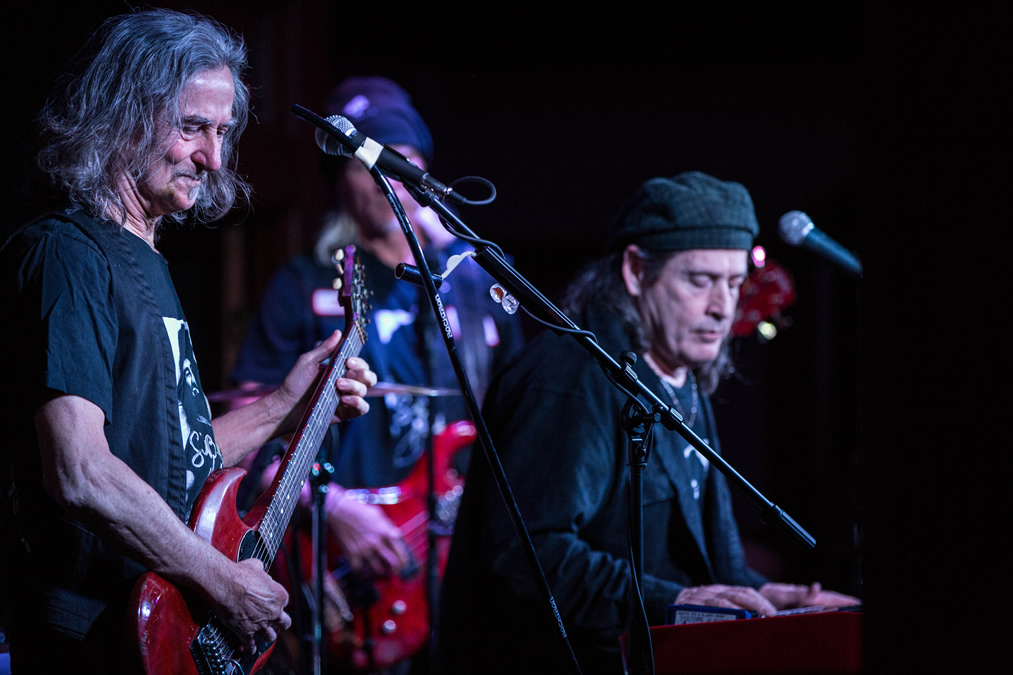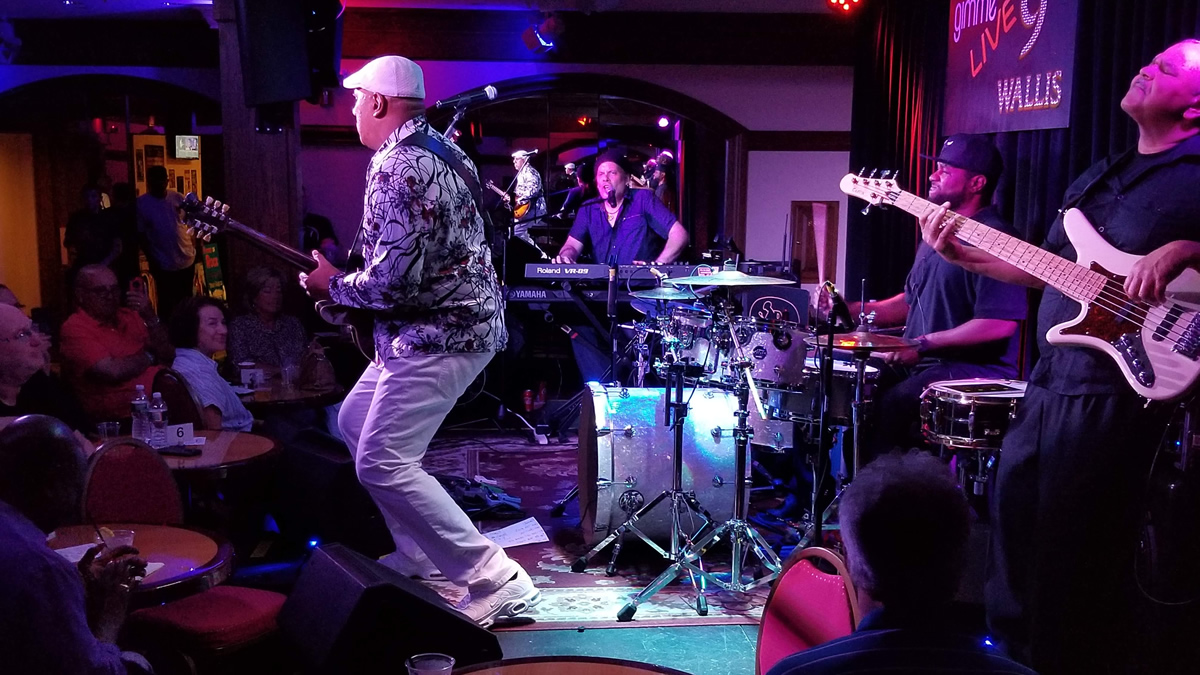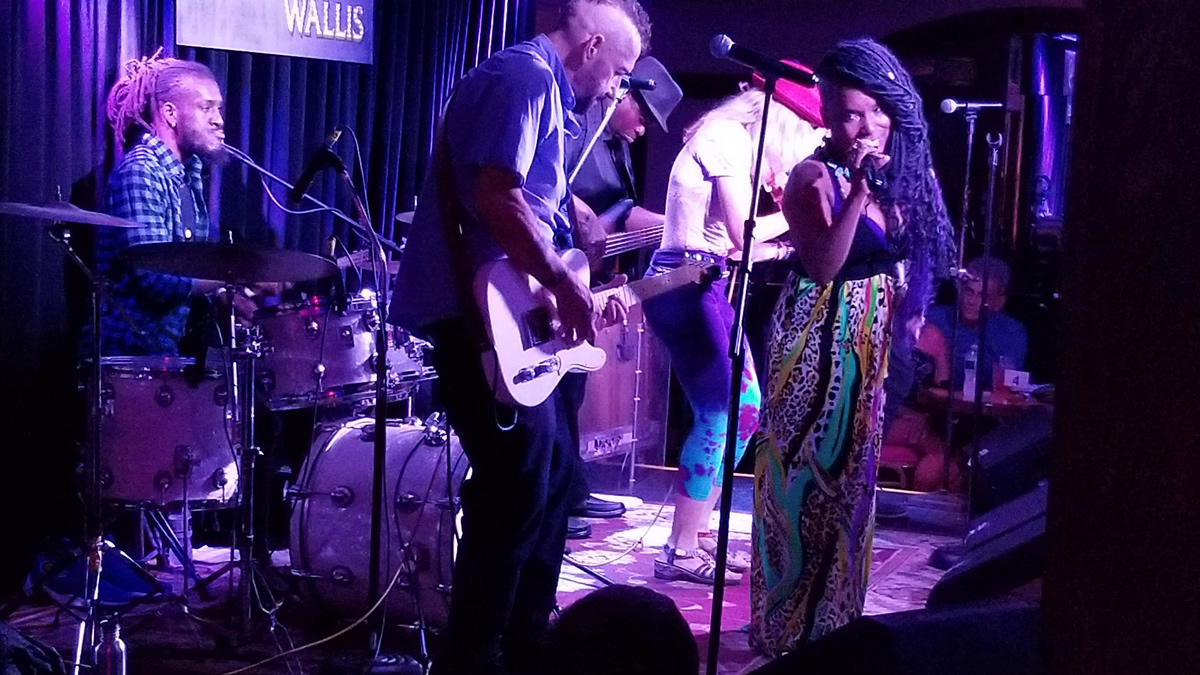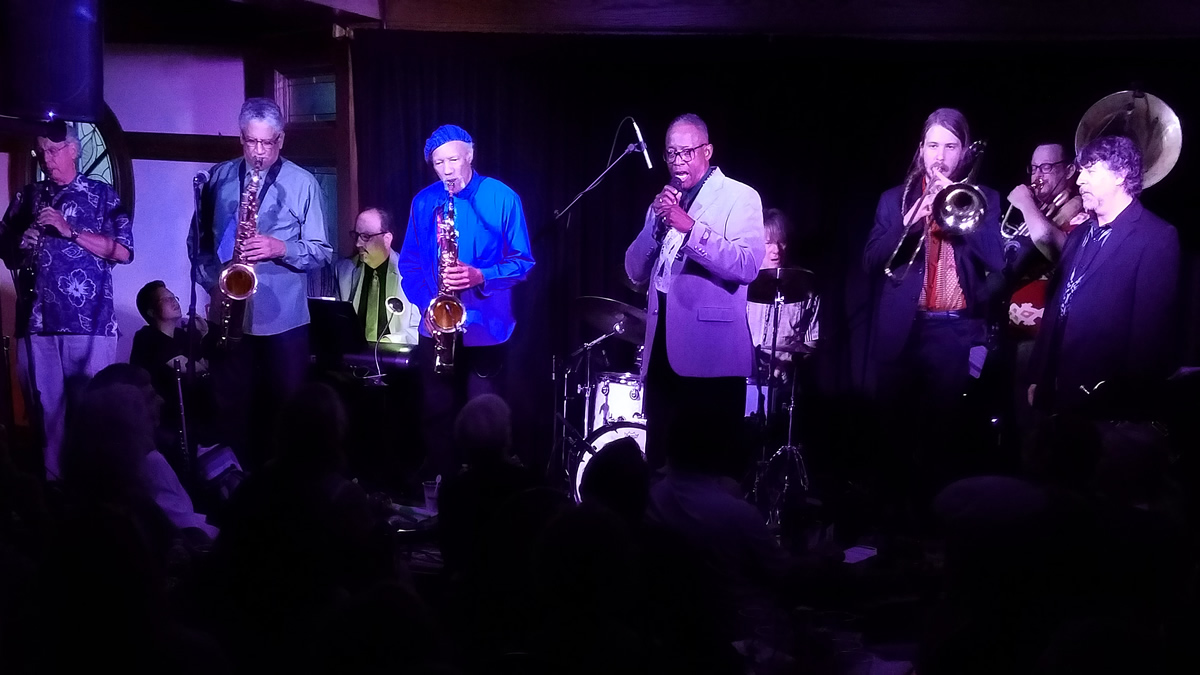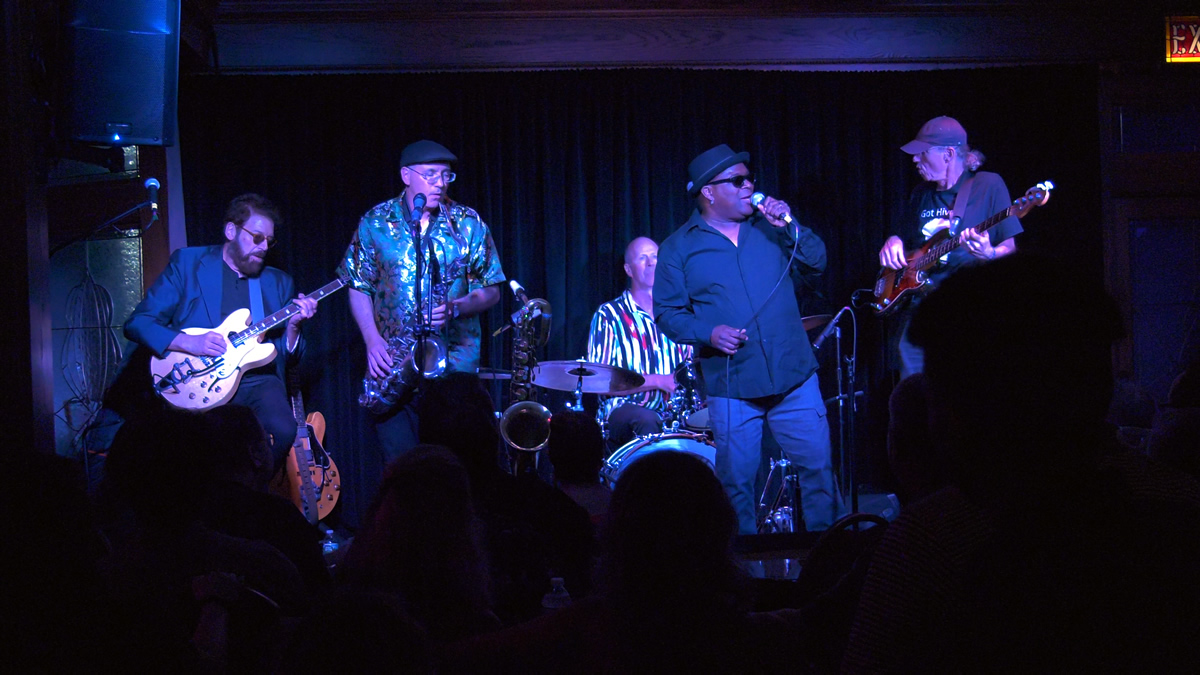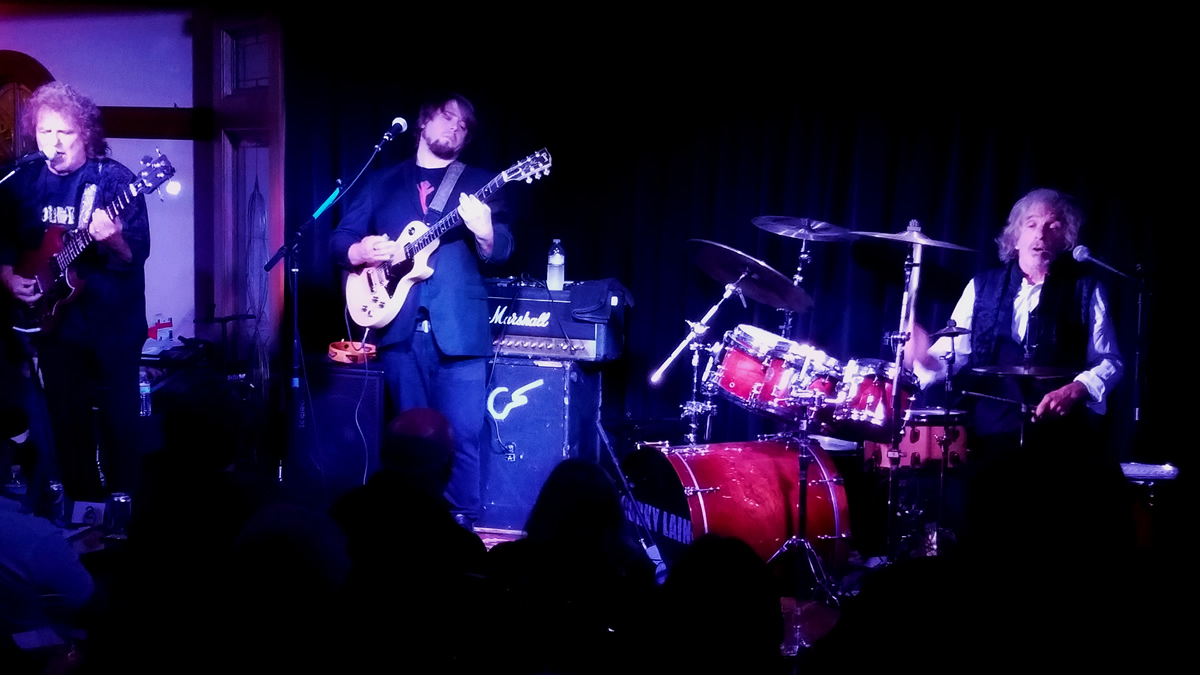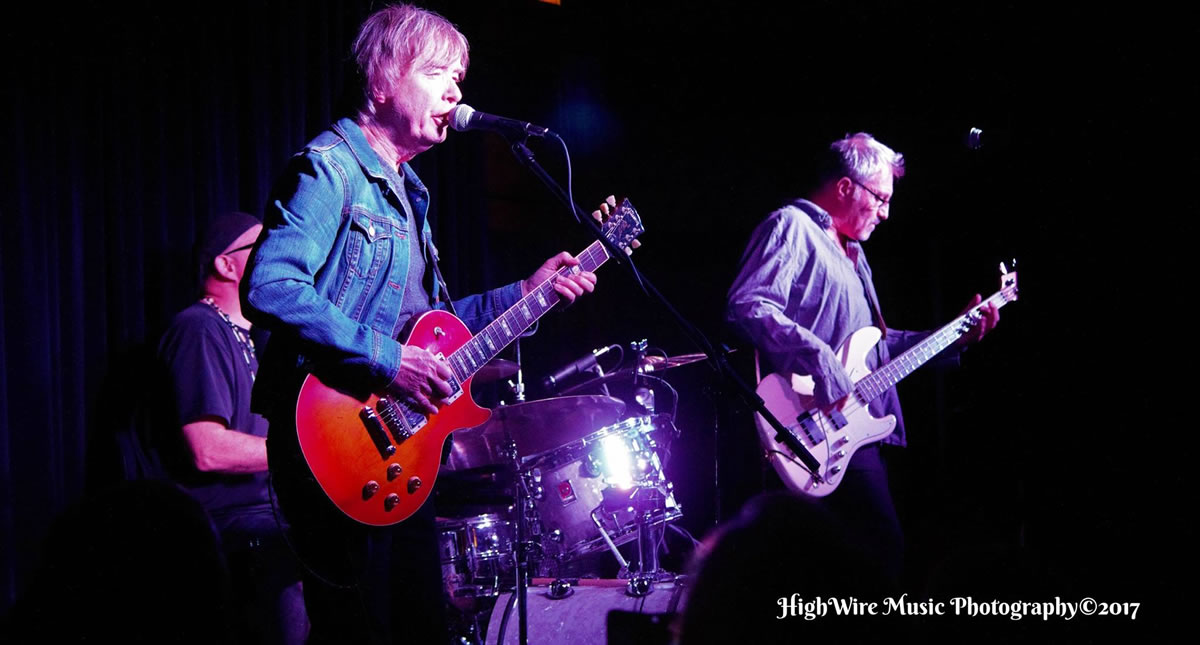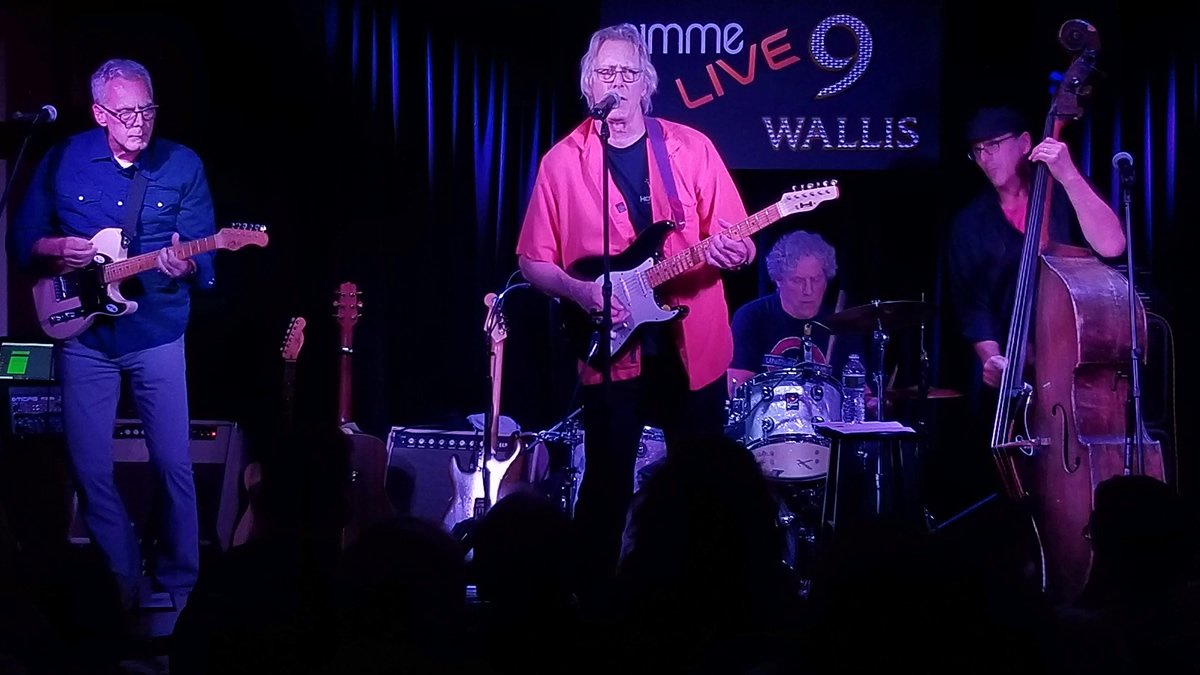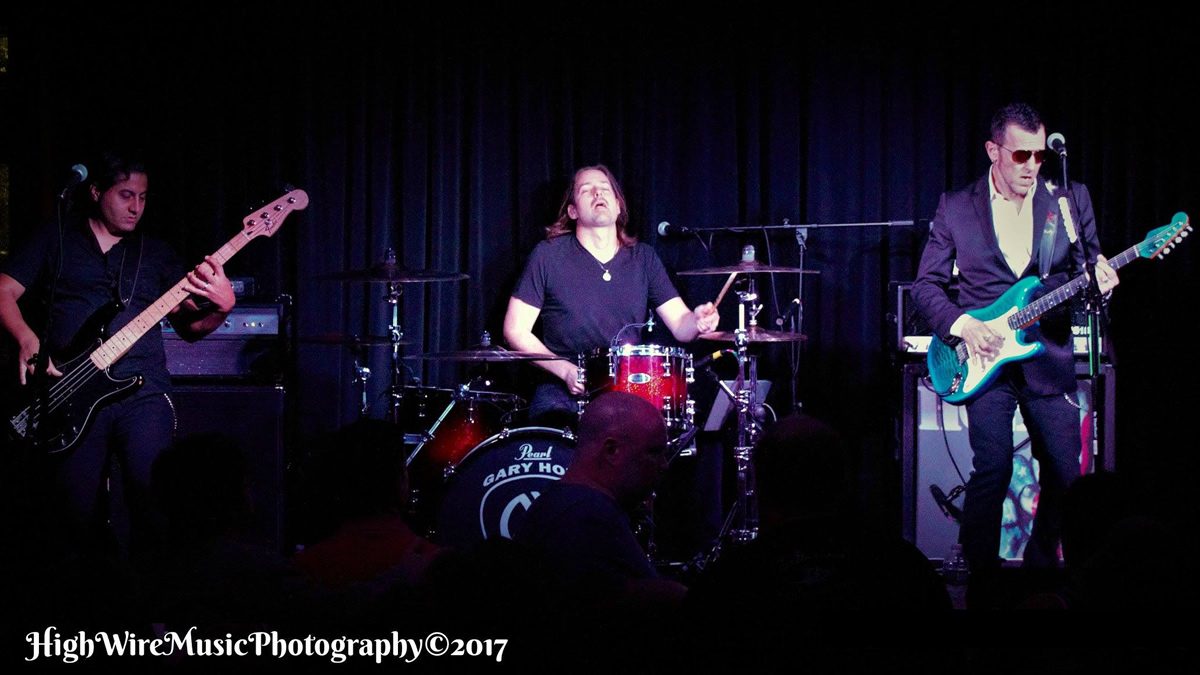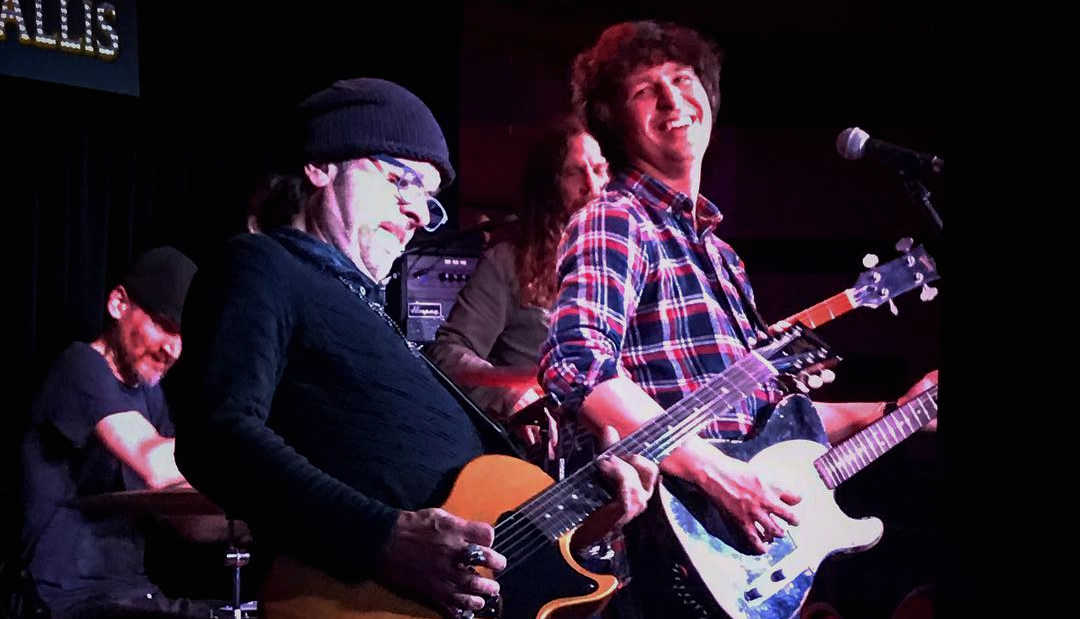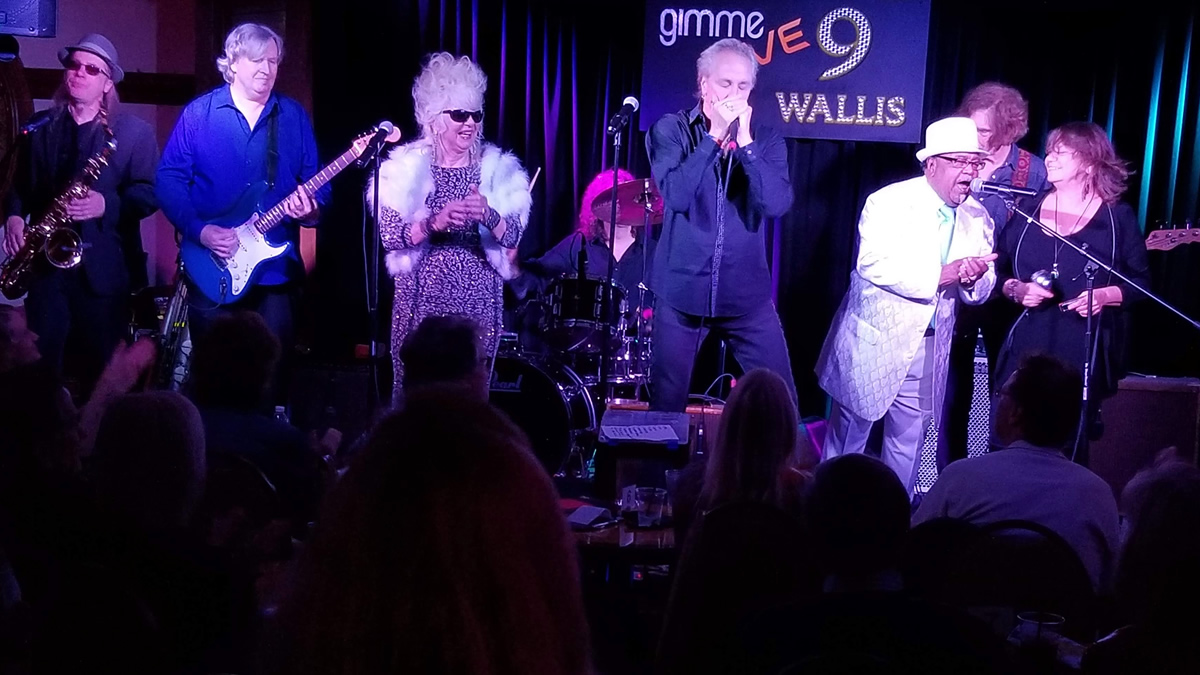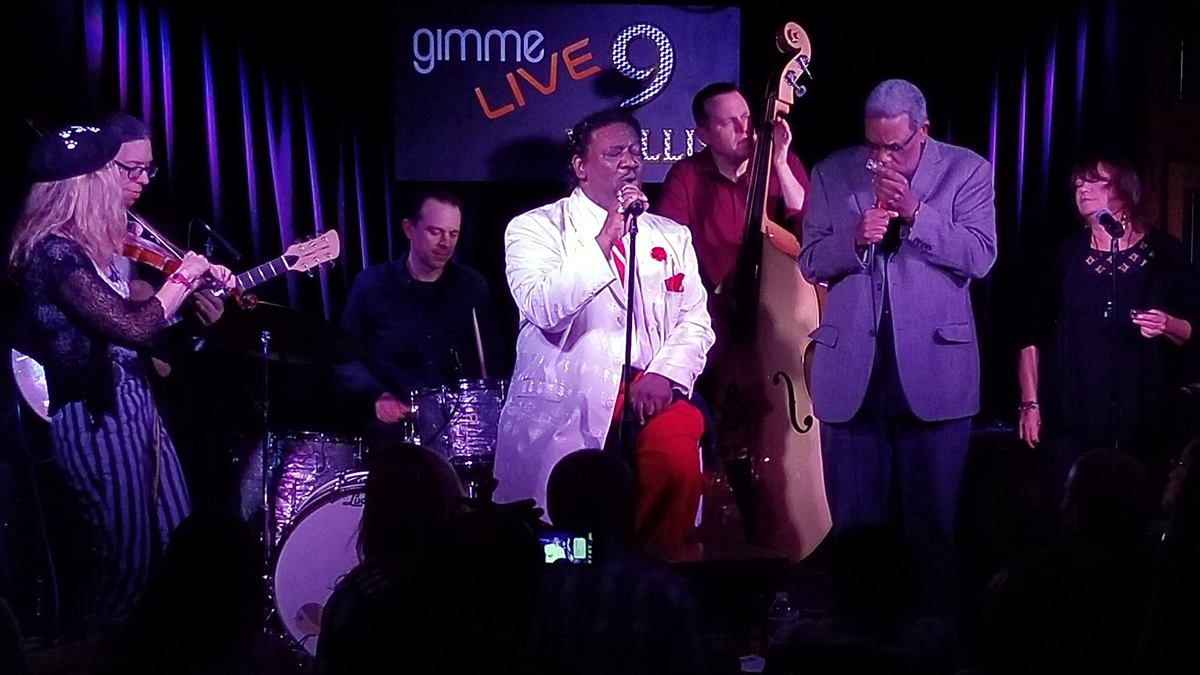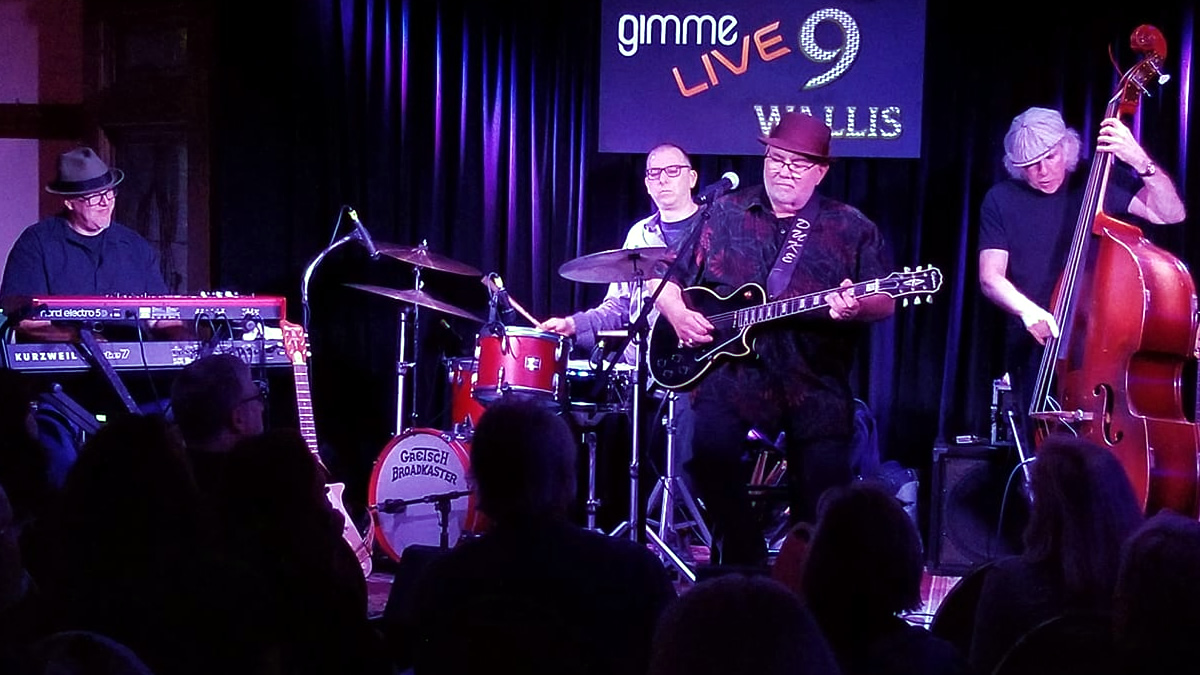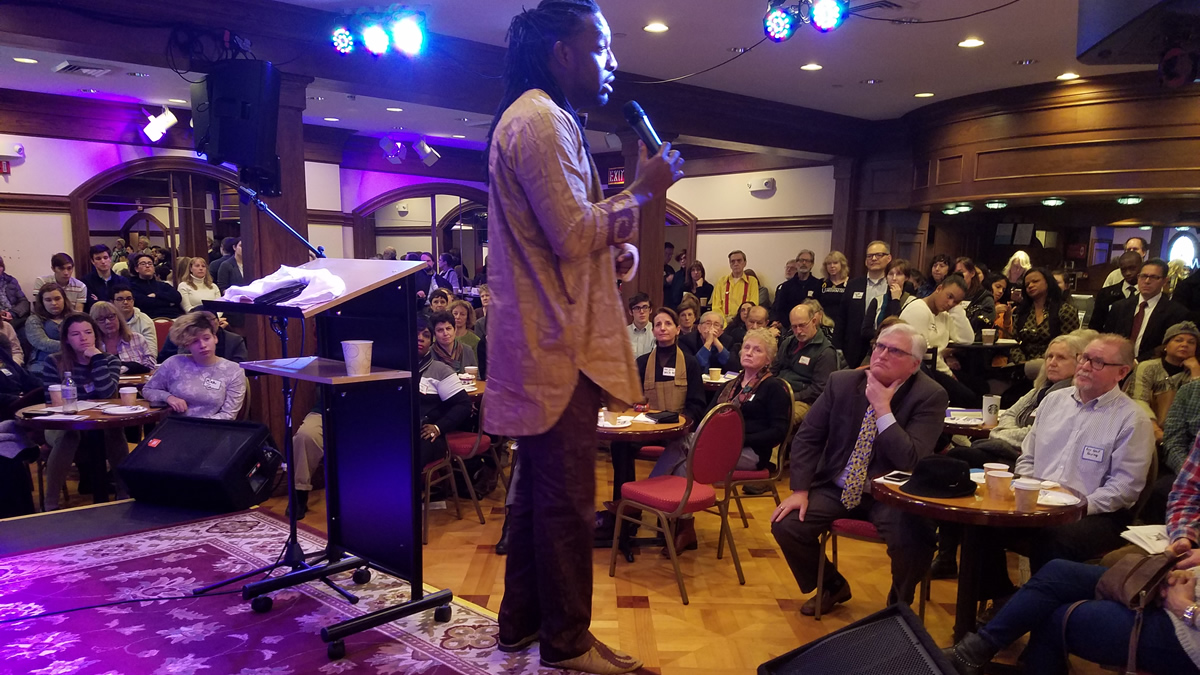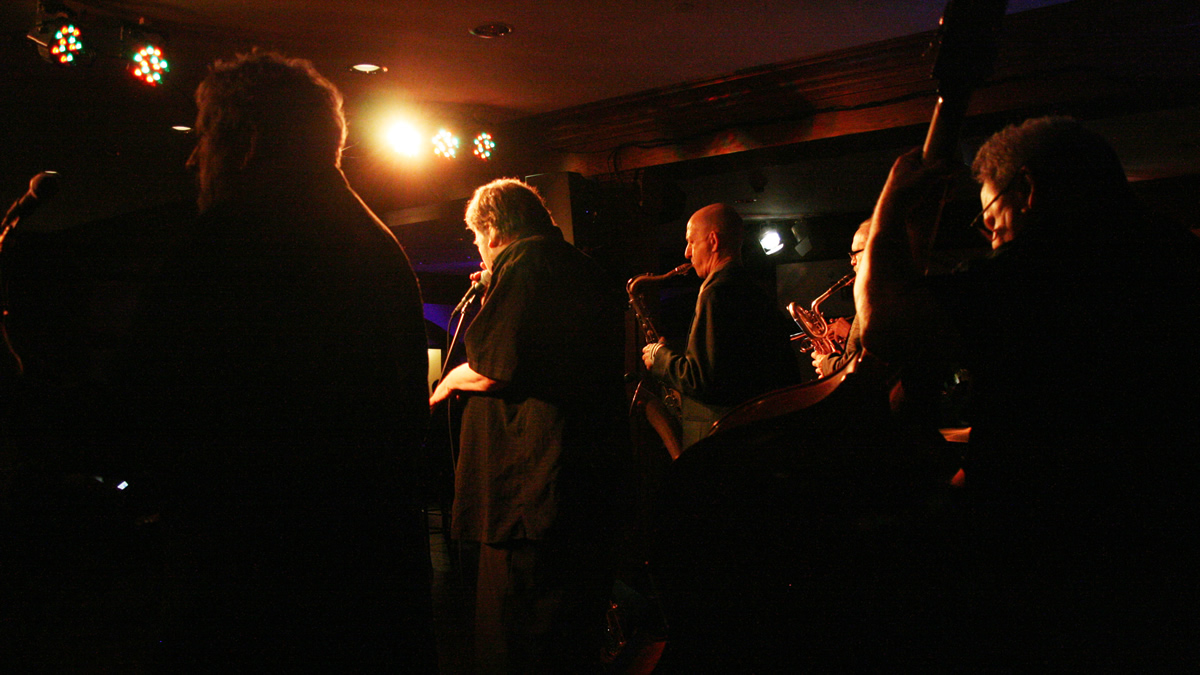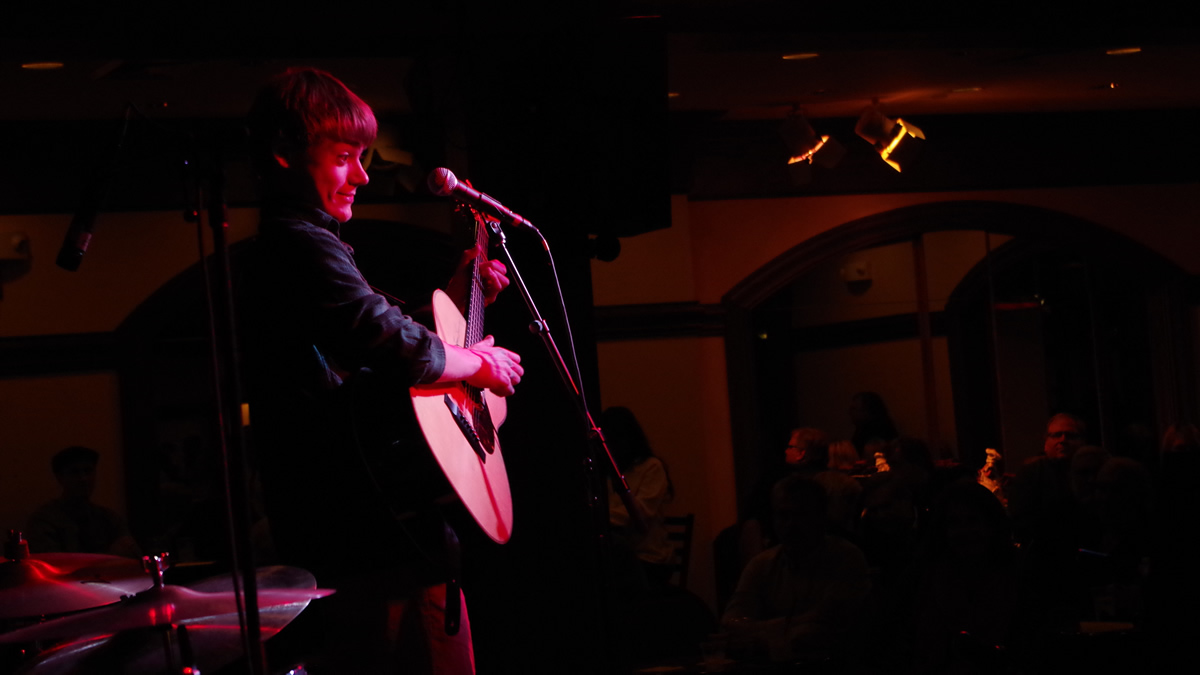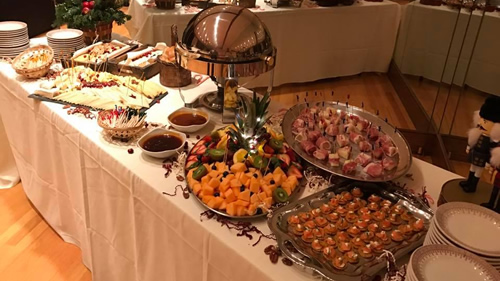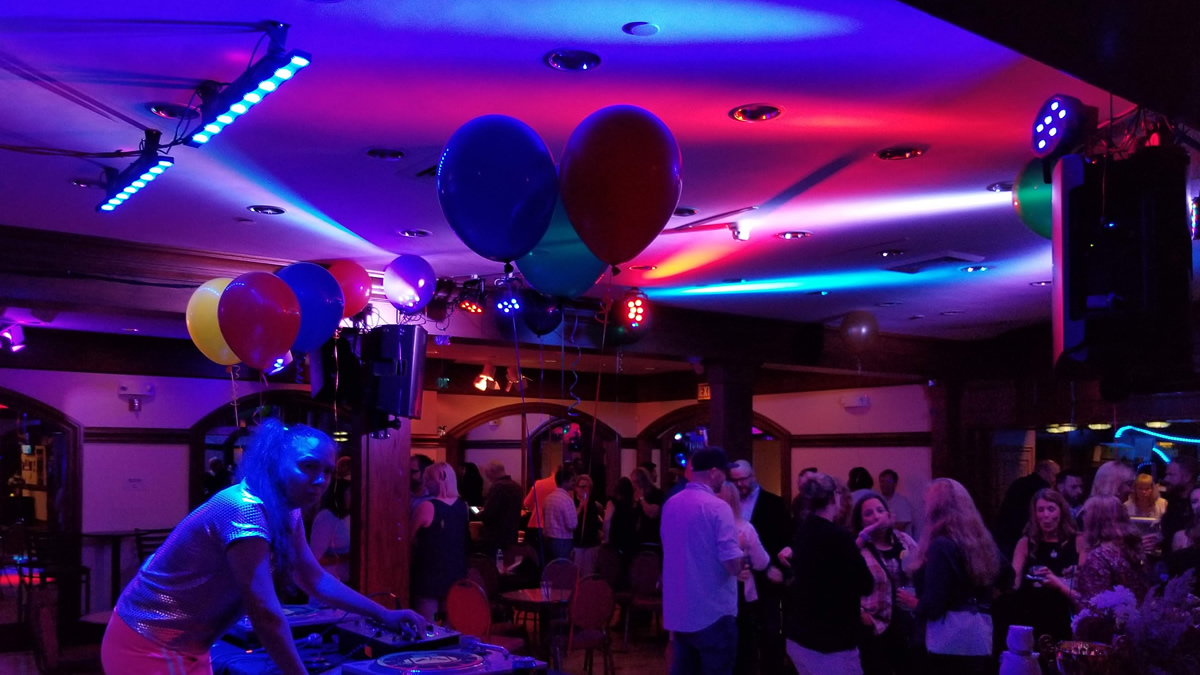 About 17 miles north of Boston, award-winning 9 Wallis is a gorgeous, fully restored, historic location conveniently situated in the heart of Downtown Beverly's Arts District at 9 Wallis Street, right next to the Larcom Theatre -- less than half a mile from the Beverly Depot rail station and 3 miles from Route 128, with plenty of nearby parking (see map).
In April 2017, after 4 years of presenting over a hundred shows at Beverly's Larcom Theatre (featuring Grammy-winners, Rock & Roll Hall of Famers and platinum recording artist), gimmeLIVE's owners Peter and Vickie Van Ness, transformed 9 Wallis into the most intimate, elegant, fully air conditioned listening room north of Boston with comfortable seating at tables, plus food & beverage service offering fine wines, local craft beers, specialty cocktails (featuring local distilleries and all-natural juices) and top-shelf spirits.
In August 2018, Peter and Vickie were presented with the Boston Blues Society's Keeping the Blues Alive Award for their work at 9 Wallis.
Because of its beautifully restored, tremendously flexible space with the best dance floor on Boston's North Shore, 9 Wallis has become a favorite venue for fundraisers, private parties and corporate events. Local charities have raised thousands of dollars at 9 Wallis (see examples). With world-class entertainment, an event can begin as a cocktail party or fully seated dinner...then transform into a nightclub-style dance party with concert quality sound and stage lighting.
CLICK HERE if you'd like someone to contact you about raising money for your charity. CLICK HERE if you want to book a party or corporate event.
Many new shows will be announced soon. Click here to join gimmeLIVE's FREE Concert Club and email list. You'll get special deals and prime seats before tickets go on sale to the public.
There is plenty of nearby parking at 7 lots from 150 feet away to 3 blocks away. Lots are 25 Cents/Hour (see map). Street parking is more. All parking is FREE after 8pm and on Sundays.
Want us to produce a concert or festival to raise money for your organization? Click here
Want to sponsor one of our shows? Click here