Critically Acclaimed Shows ... Up Close & Personal
BARRY GOUDREAU'S ENGINE ROOM NYE 2020 BASH
DATE
Tuesday, December 31, 2019

We cannot offer refunds under any circumstances.

TIME
9:30PM (Doors Open 8:00PM)
VENUE

9 Wallis Street

Venue Details
OPENER
Josh Day
TICKETS
RESERVED SEATS with Dinner $95

(ALL AGES)


GA Standing (Show Only) $35
Rock in 2020 with guitar legend Barry Goudreau (formerly of the rock group BOSTON) and his hot new band Barry Goudreau's Engine Room!
Barry defined the classic rock guitar sound for a generation. Now he's joined by RTZ bandmates Brian Maes (lead vocals & keyboards) and Tim Archibald (Bass) of Peter Wolf's House Party Five with "Old" Tony Depietro on drums and Mary Beth Maes, Terri O'Soro & Joanie Cicatelli on background vocals.
You'll hear your favorite BOSTON hits "More Than A Feeling," "Smokin'," "Peace of Mind" and many more, plus new music.
Boston comedian Josh Day (Boston Comedy Festival, Sirius XM, Laugh Boston, and more...) opens the show.
DINNER+SHOW $95 includes gourmet dinner (Steak, Chicken Marsala, Butternut Squash Ravioli & more...see menu) plus a midnight champagne toast and all taxes!
BEST DANCE FLOOR ON BOSTON'S NORTH SHORE!
Dry Rub Seasoned Flank Steak, Thinly Sliced, with a Creamy Horseradish Sauce
Chicken Marsala with Sautéed Shallots, Mushrooms and Herbs
Butternut Squash Ravioli with Fresh Sage, folded into a Light Cream Sauce
Wild Rice with Sun-dried Cranberries
Roasted Vegetable Medley with Maple Glaze
Wild Field Green Salad with Grilled Pears, Strawberries, Sun-dried Cherries, Candied Walnuts, Feta Cheese (aside) served with Balsamic Vinaigrette
Henry's Famous Freshly Baked Rolls Whipped Butter
Assortment of Freshly Baked Desserts
-- Cookies, Brambles, Brownies, Congo Bars and Fruit Squares
-- Mini European Pastries including Mini Cannolis, Eclairs, Key Lime Tarts, Fruit Tarts, Chocolate Mousse Cups
Dinner Served 8:00-8:45pm
Midnight Champagne Toast
ABOUT 9 WALLIS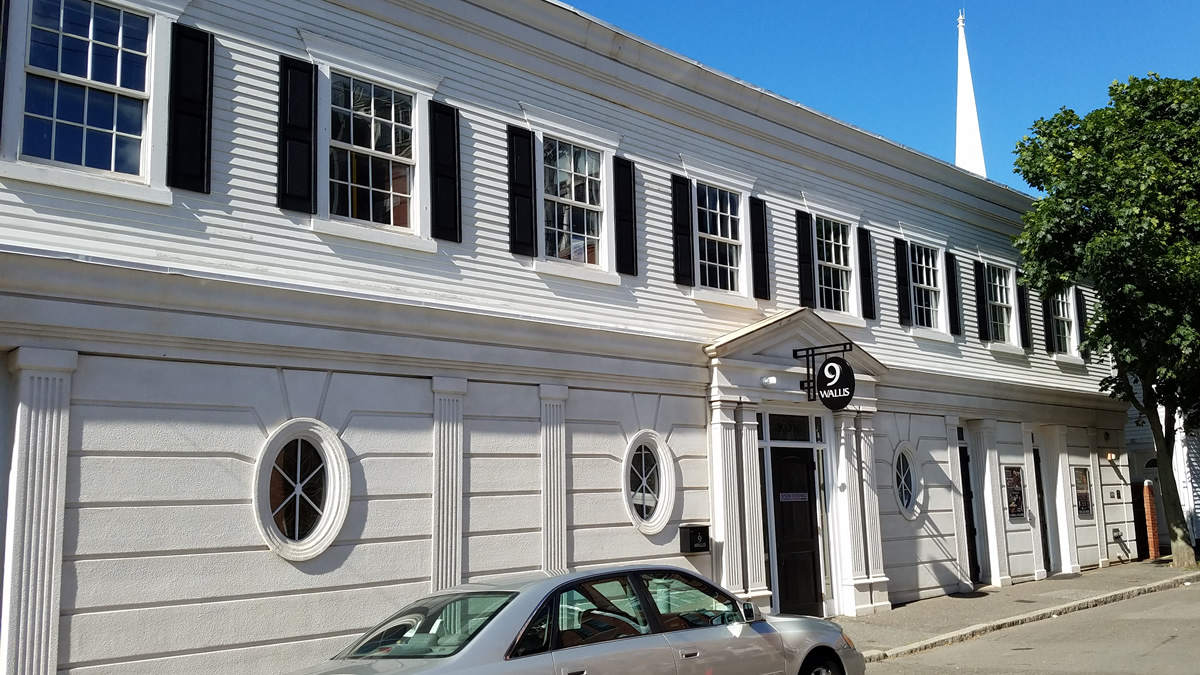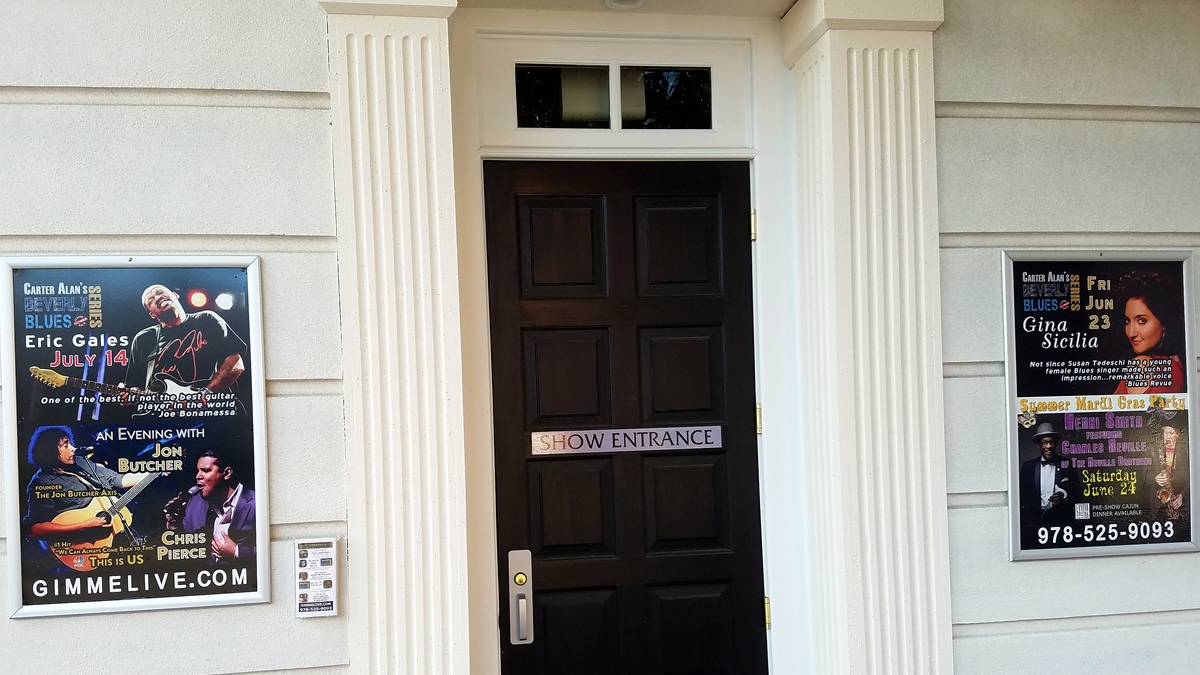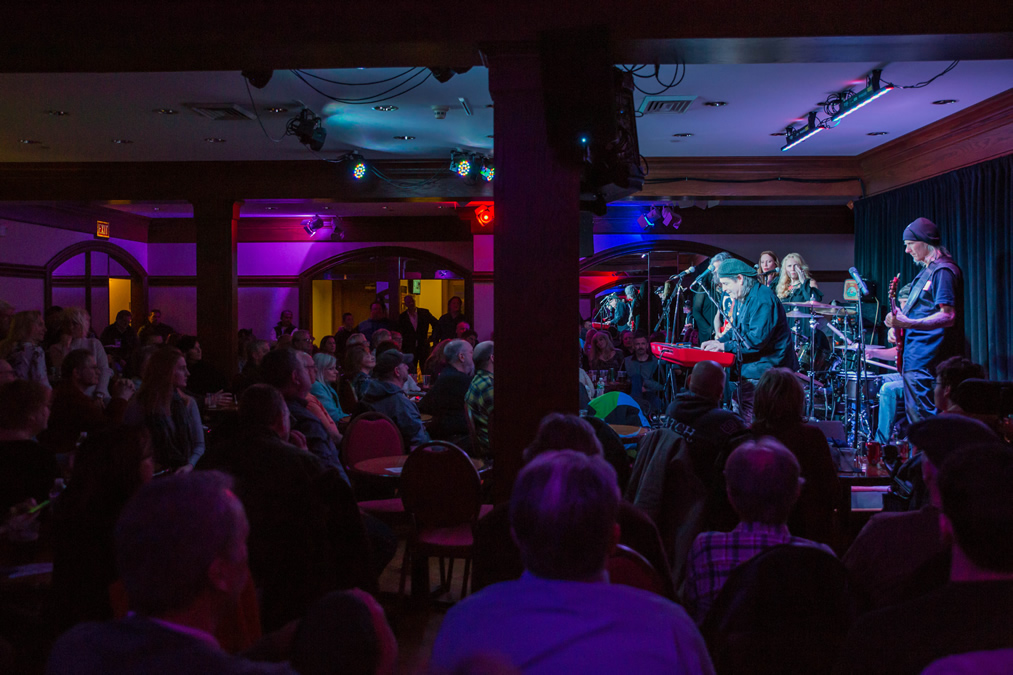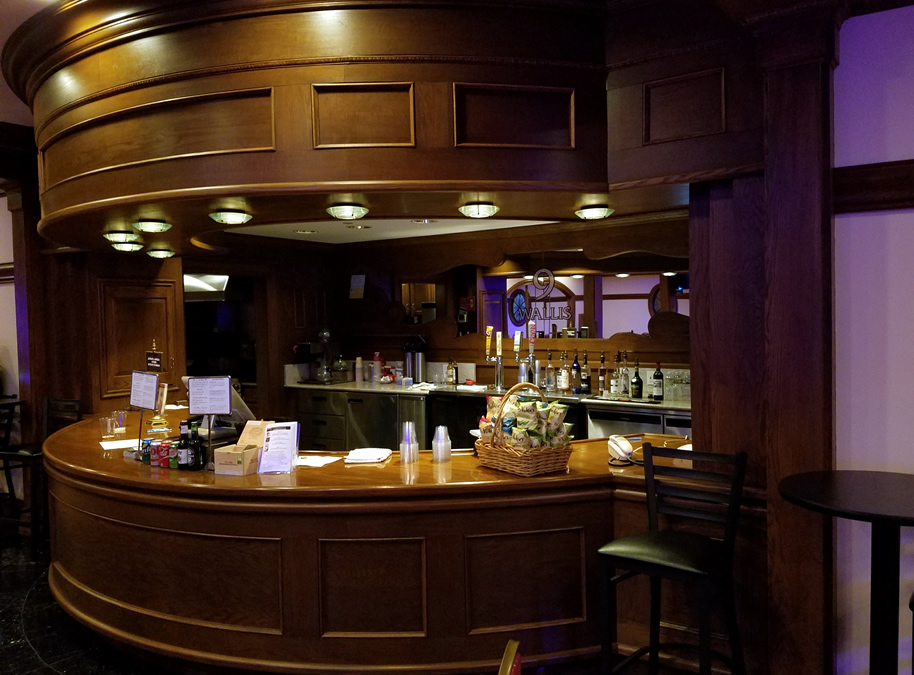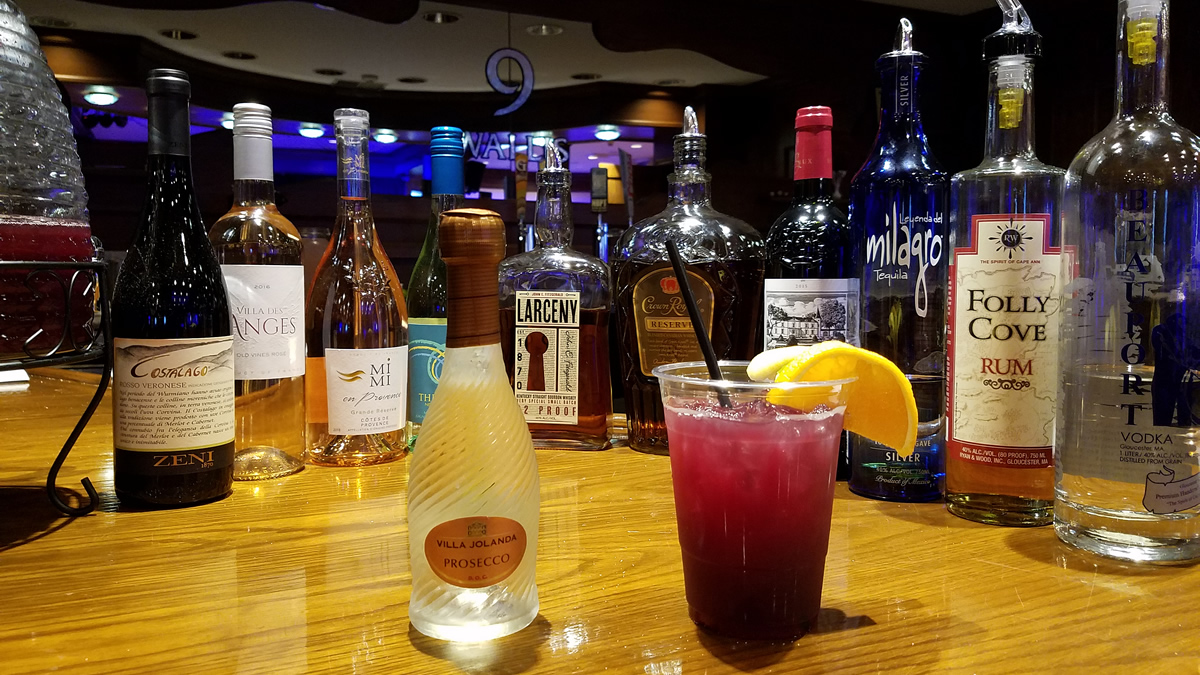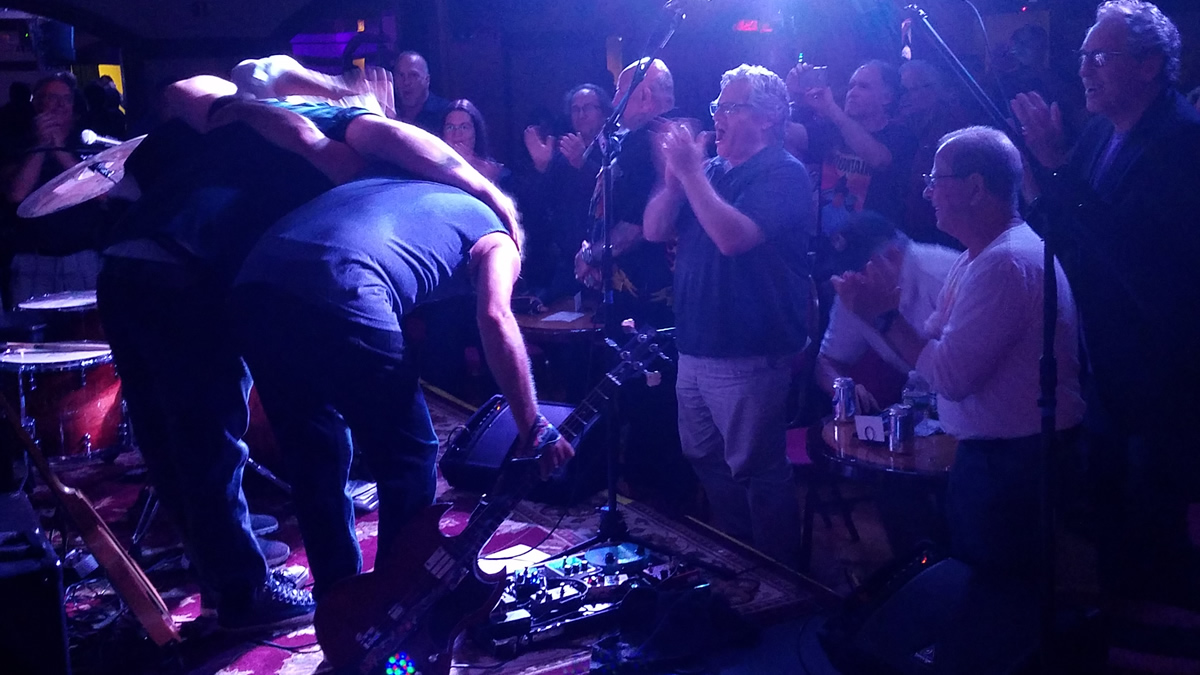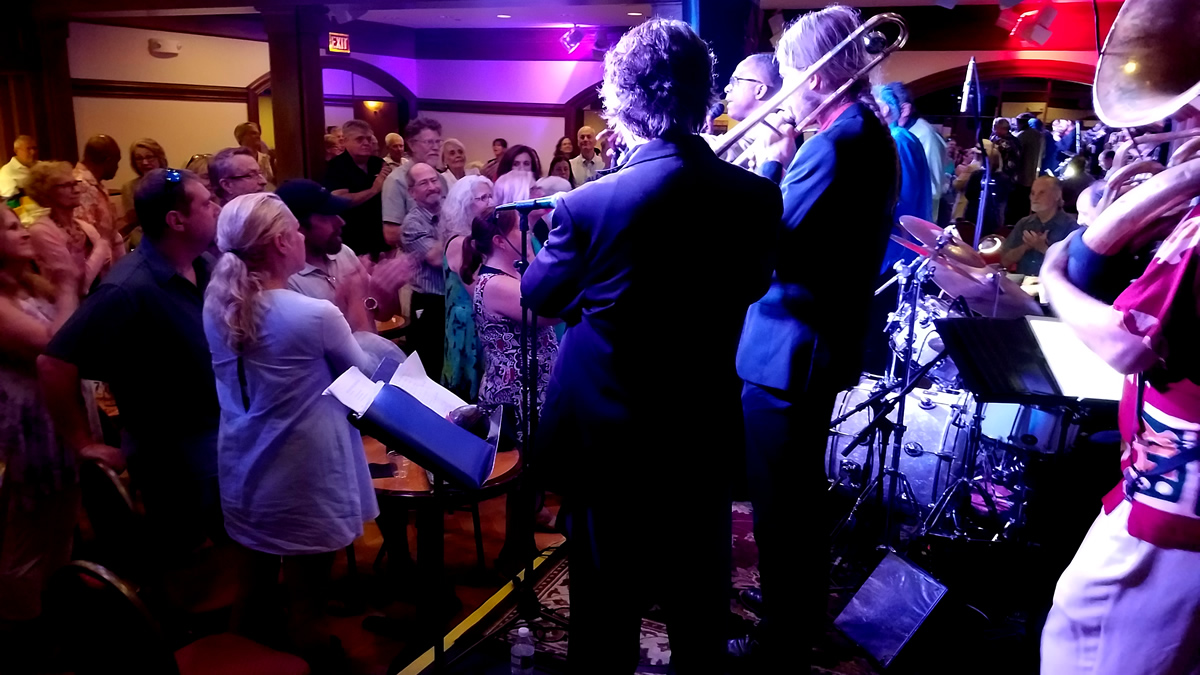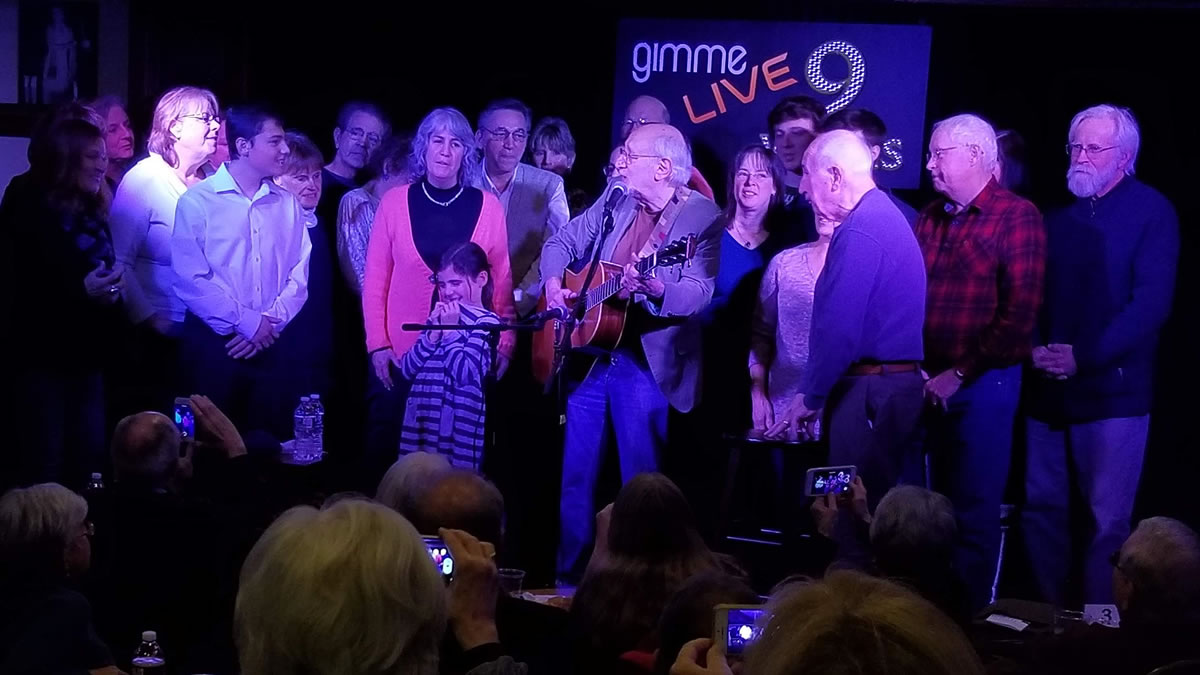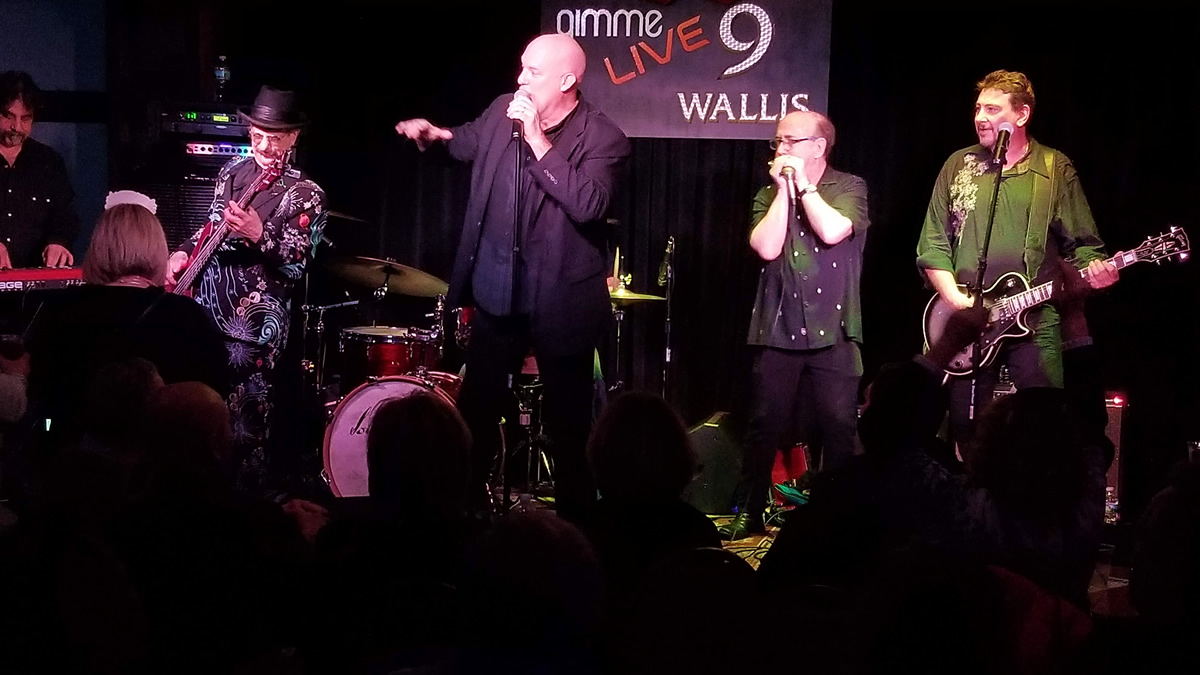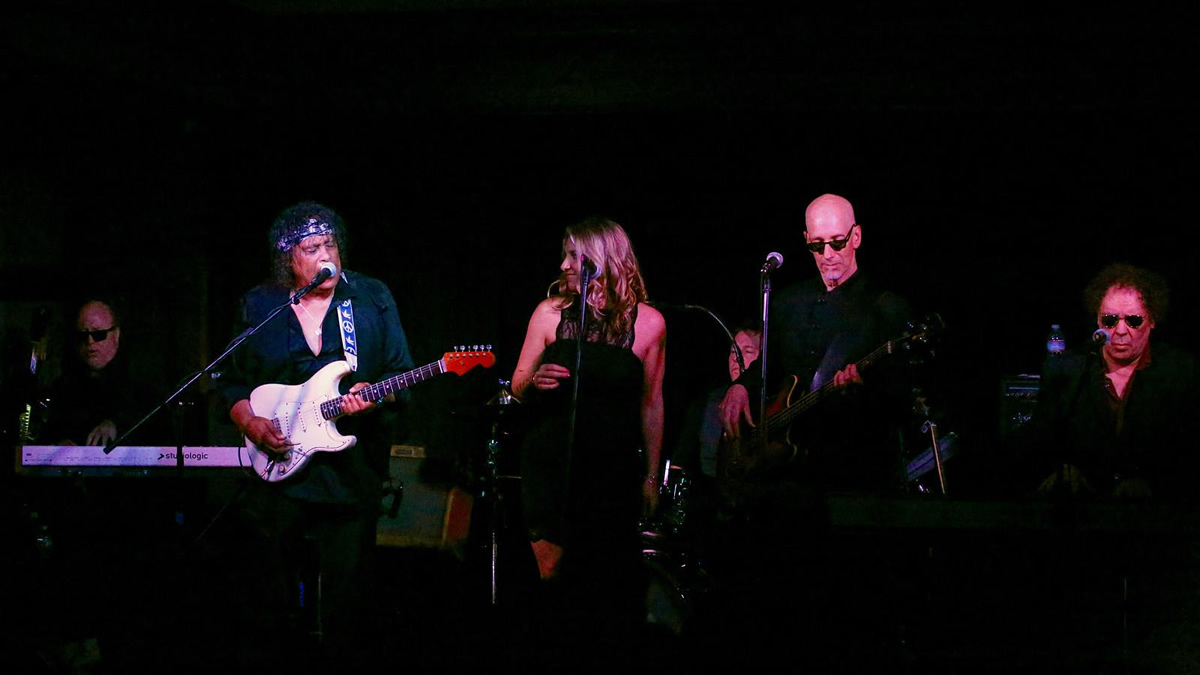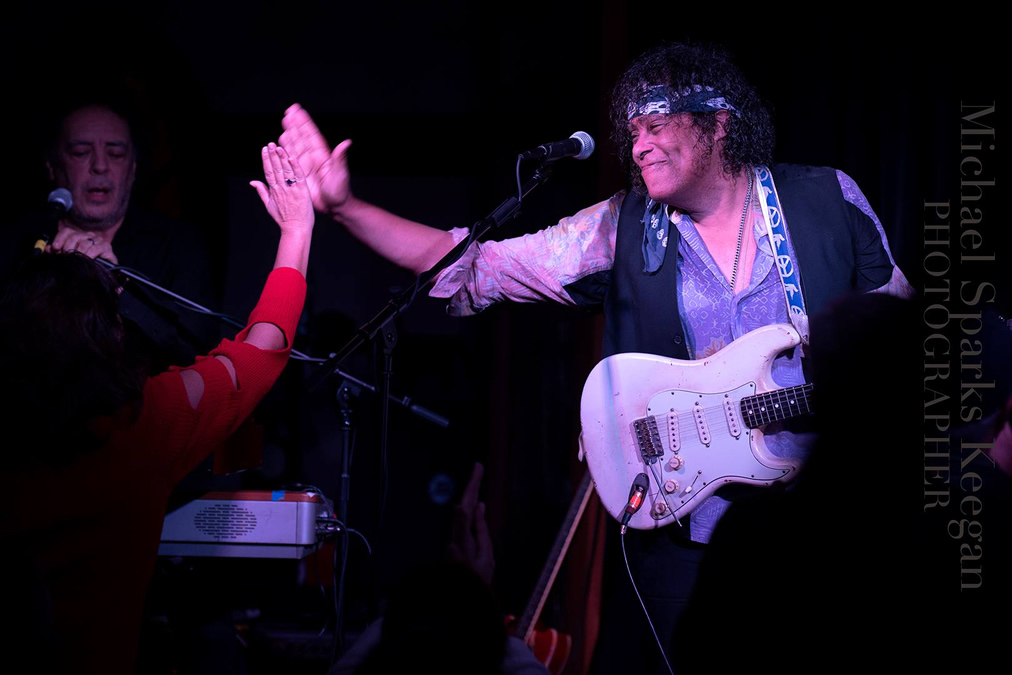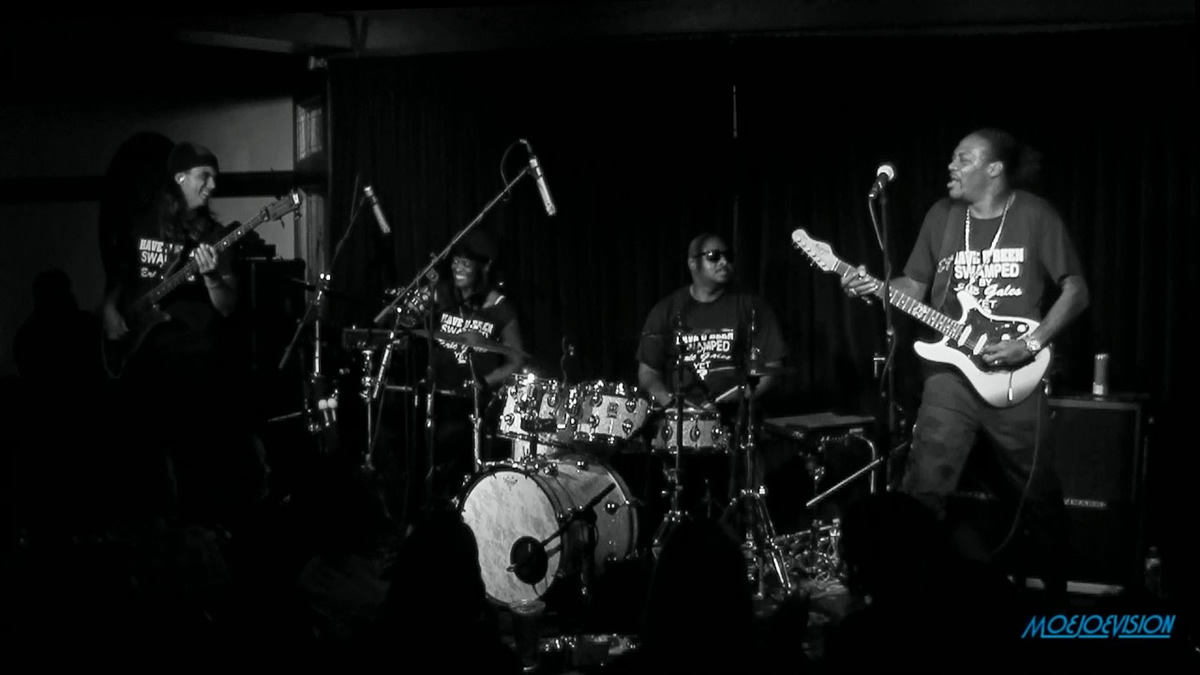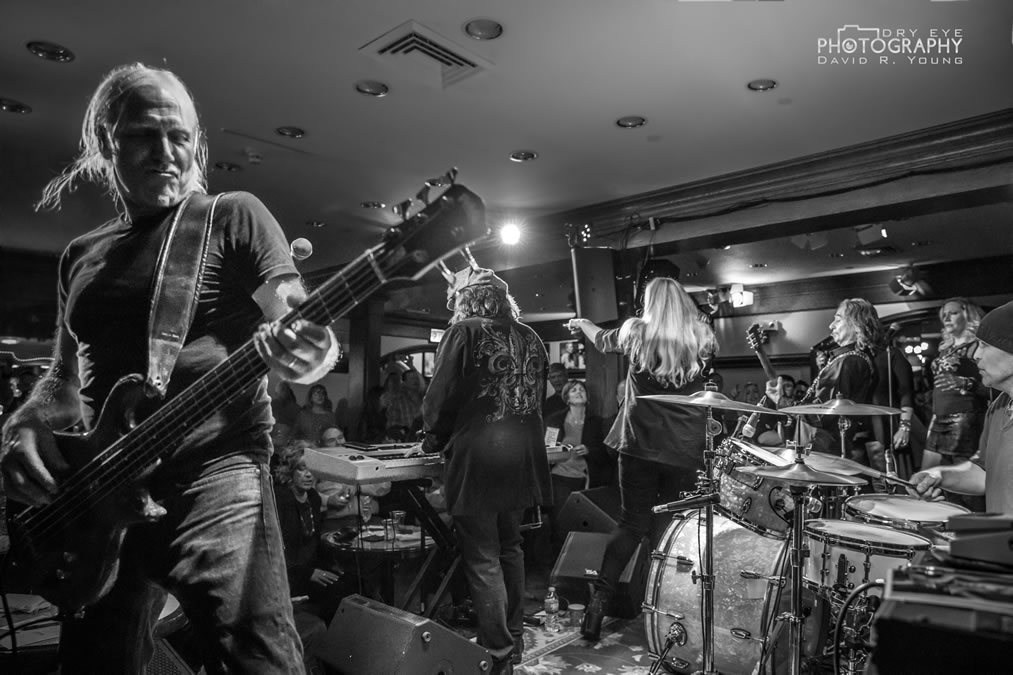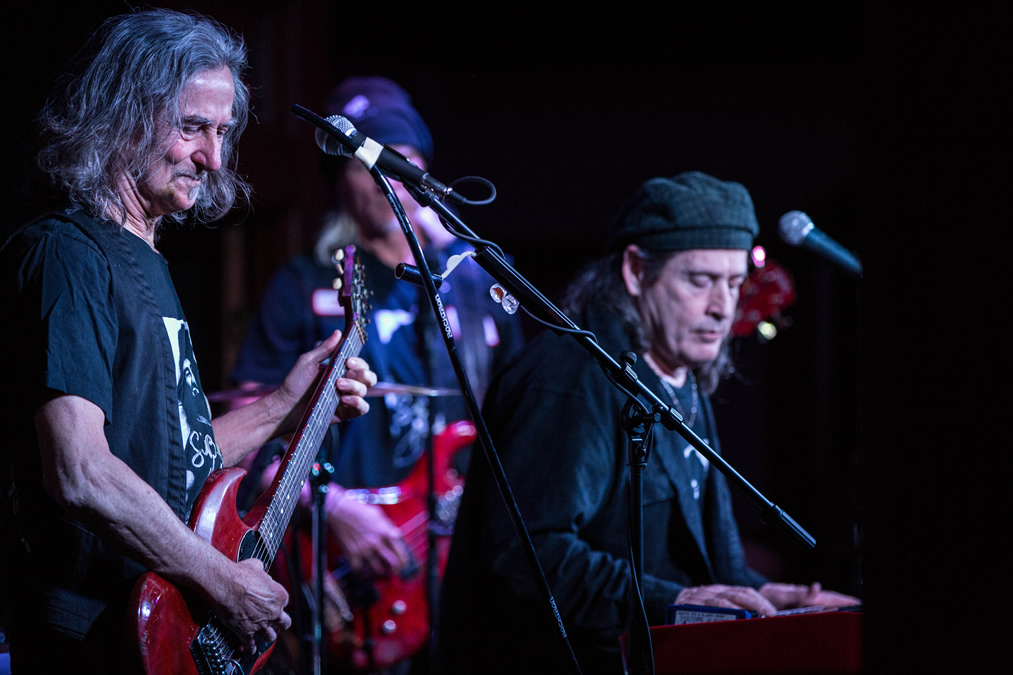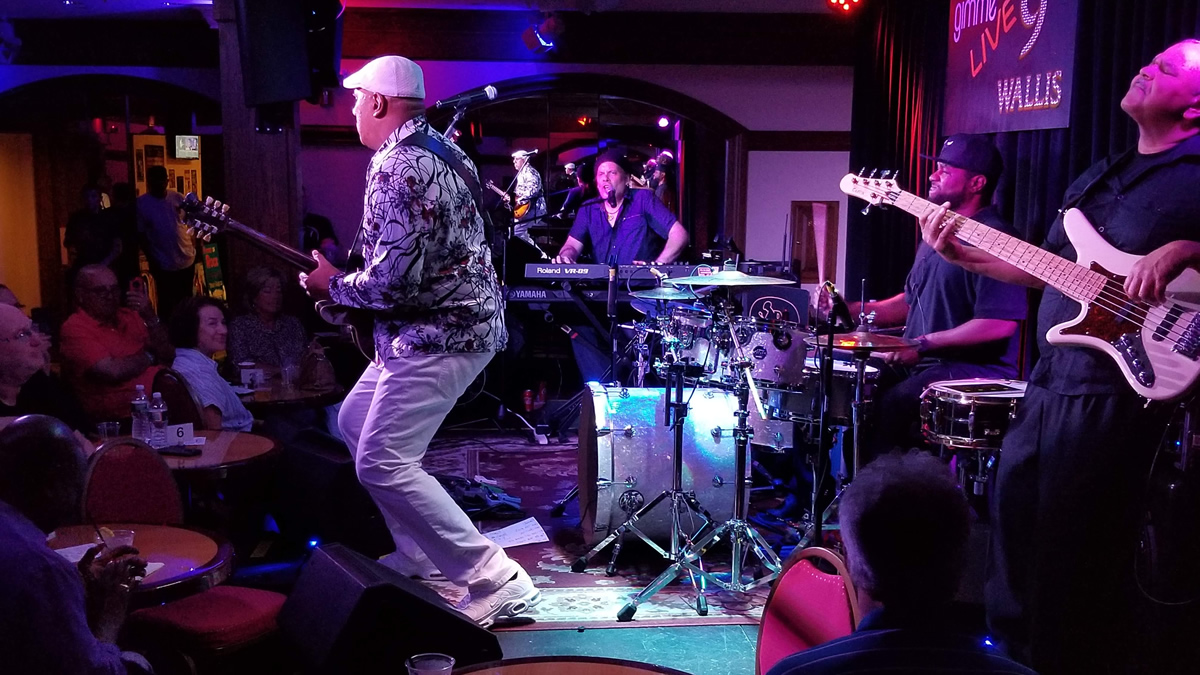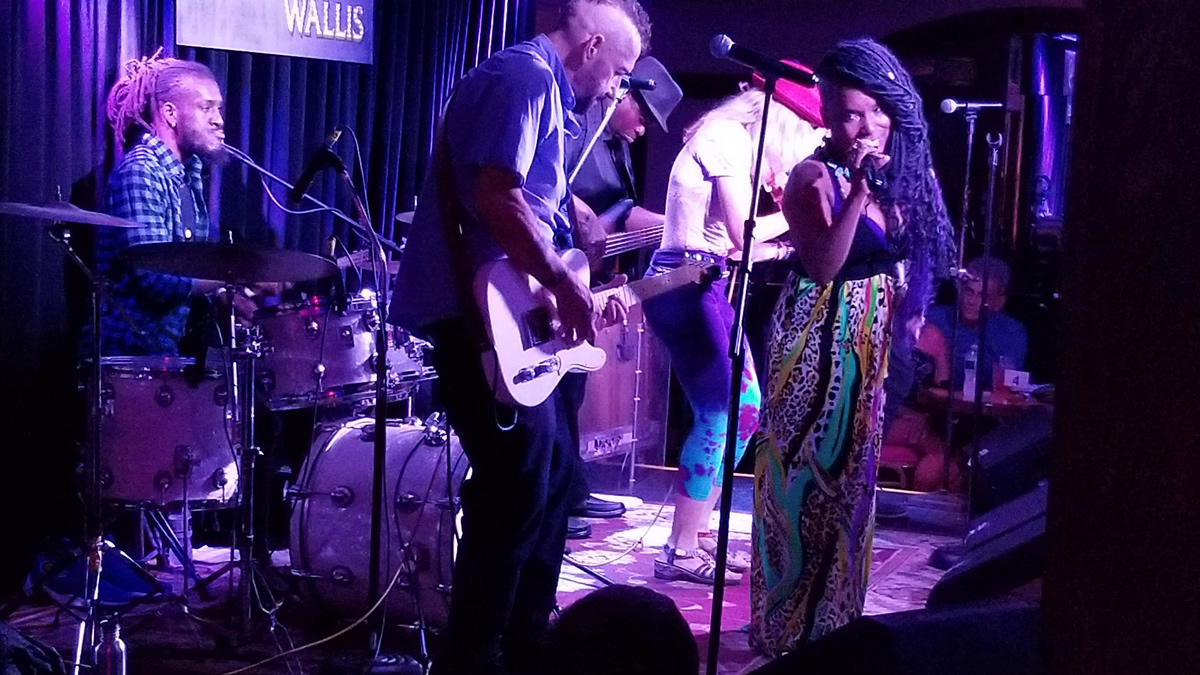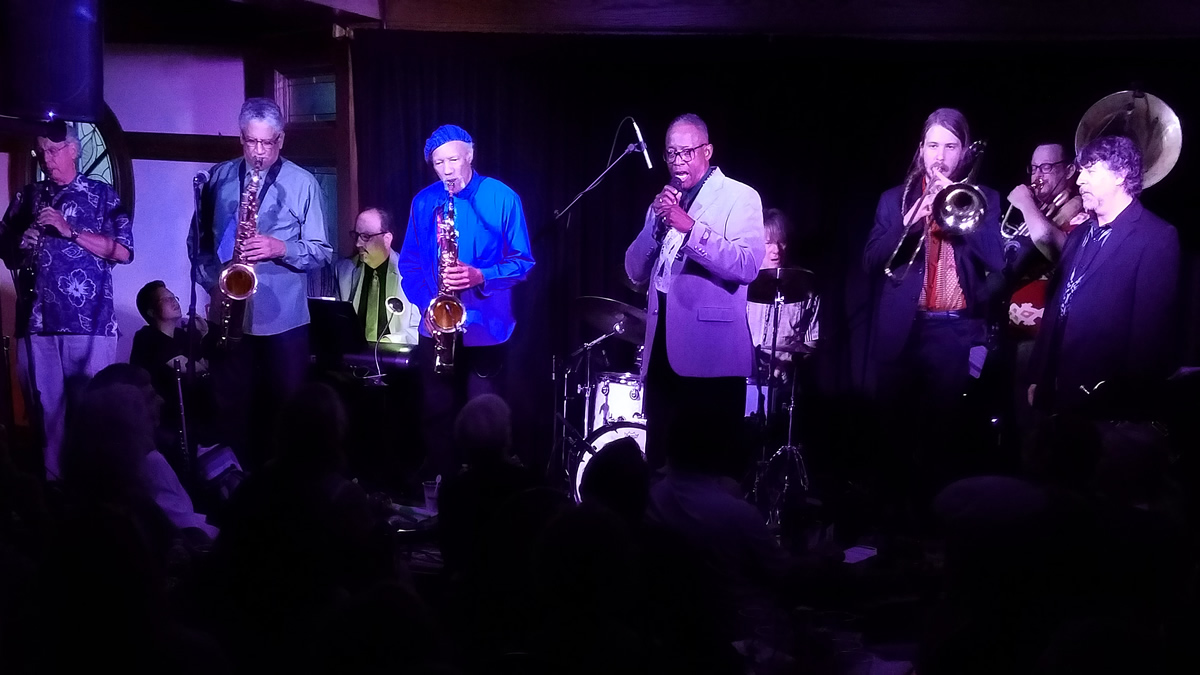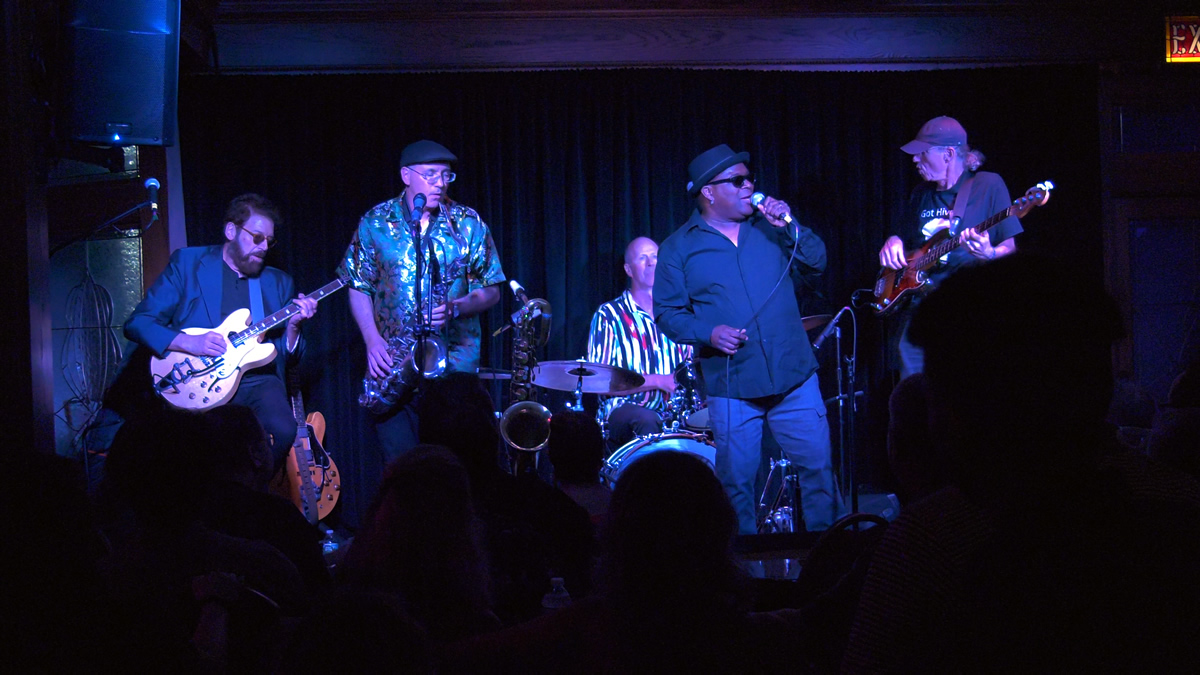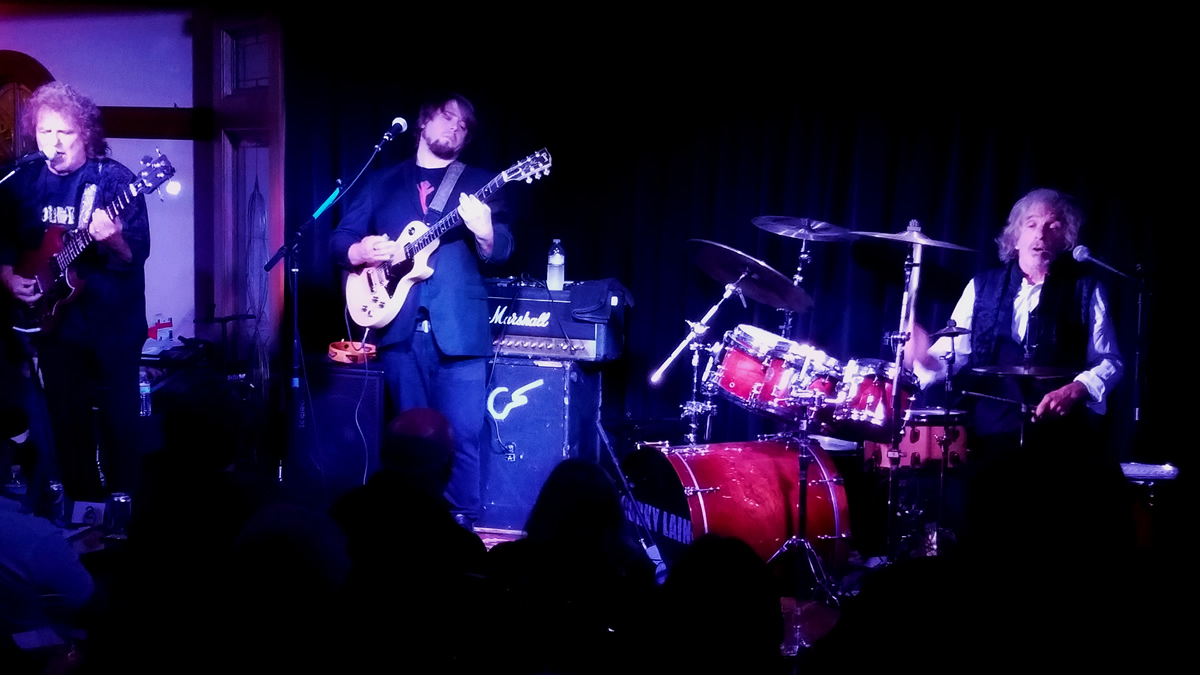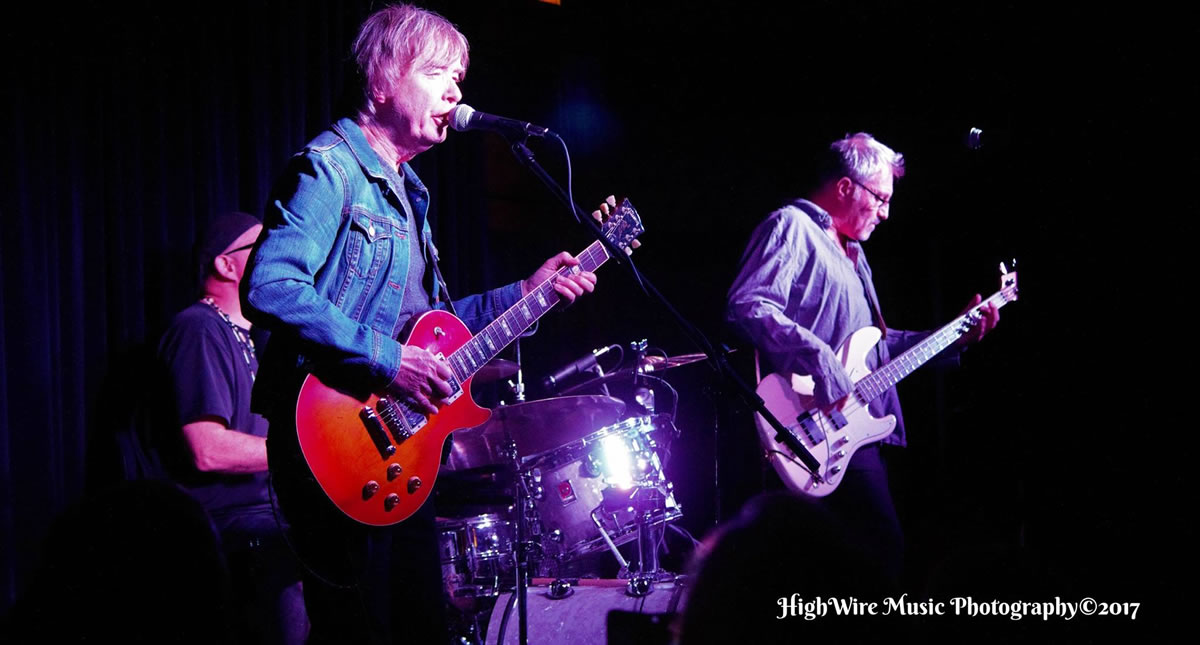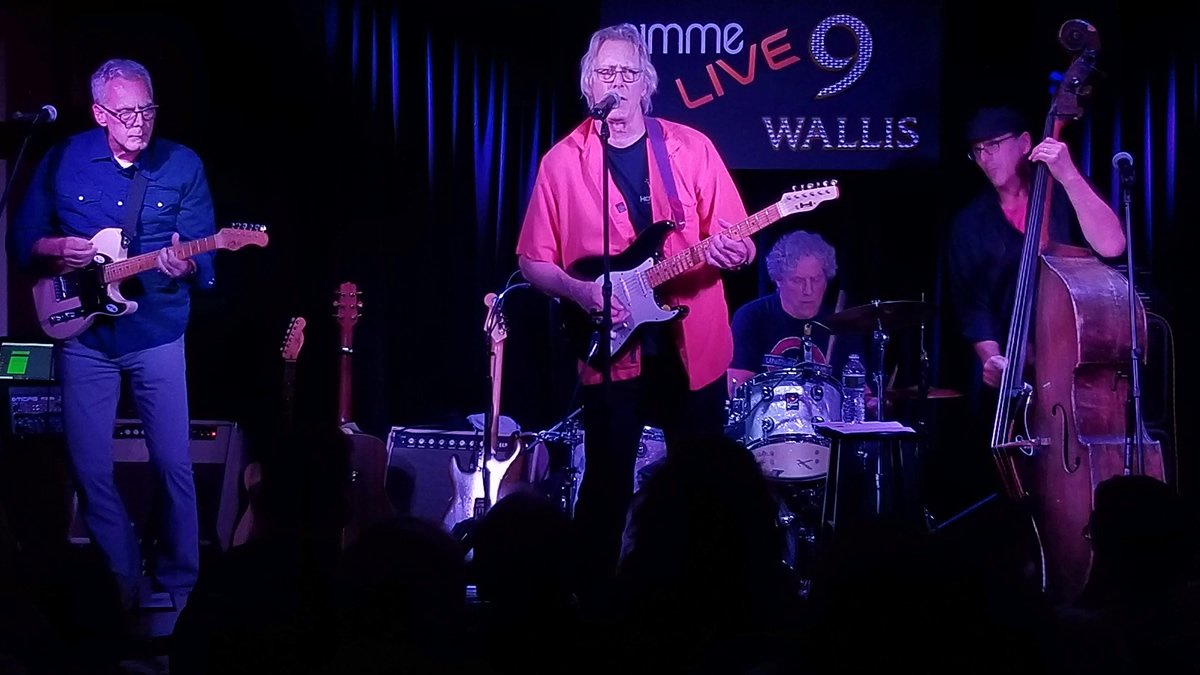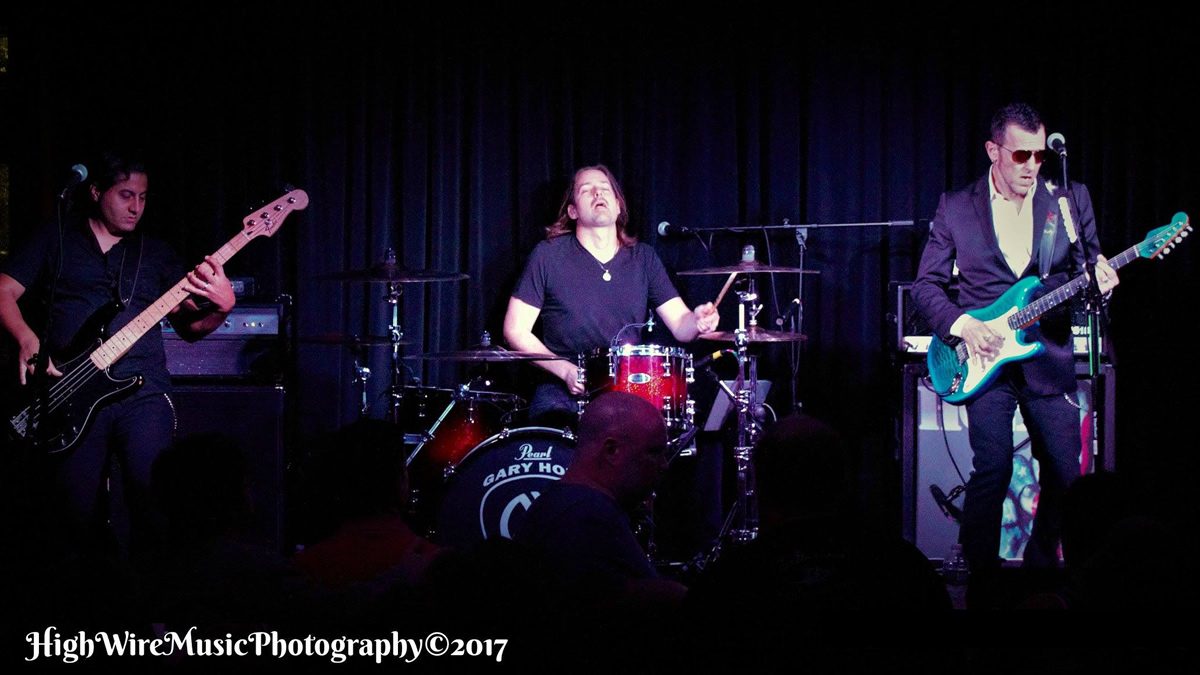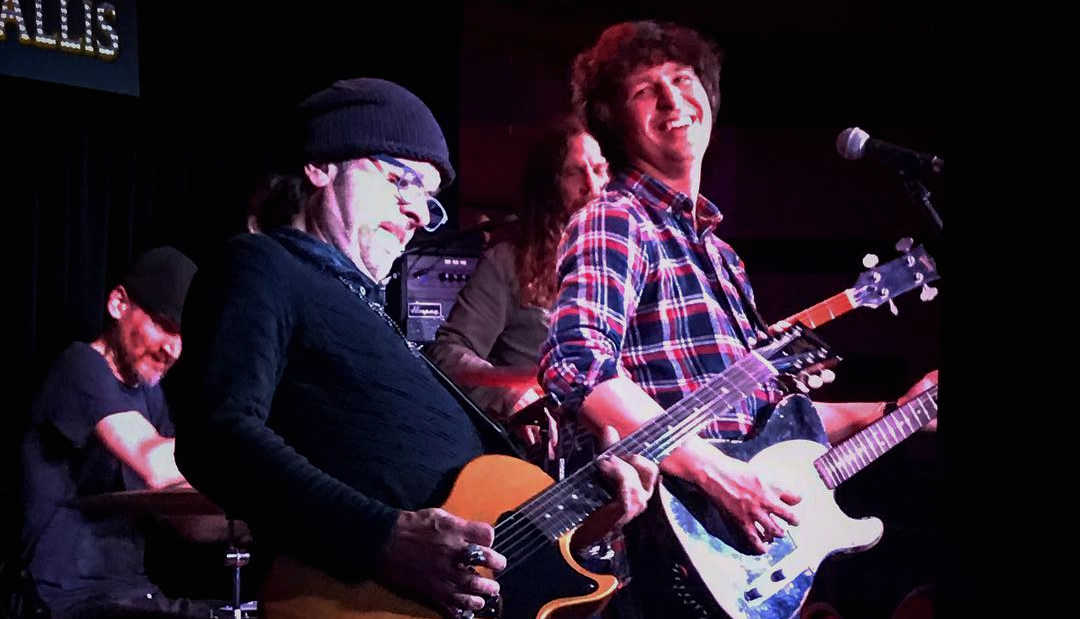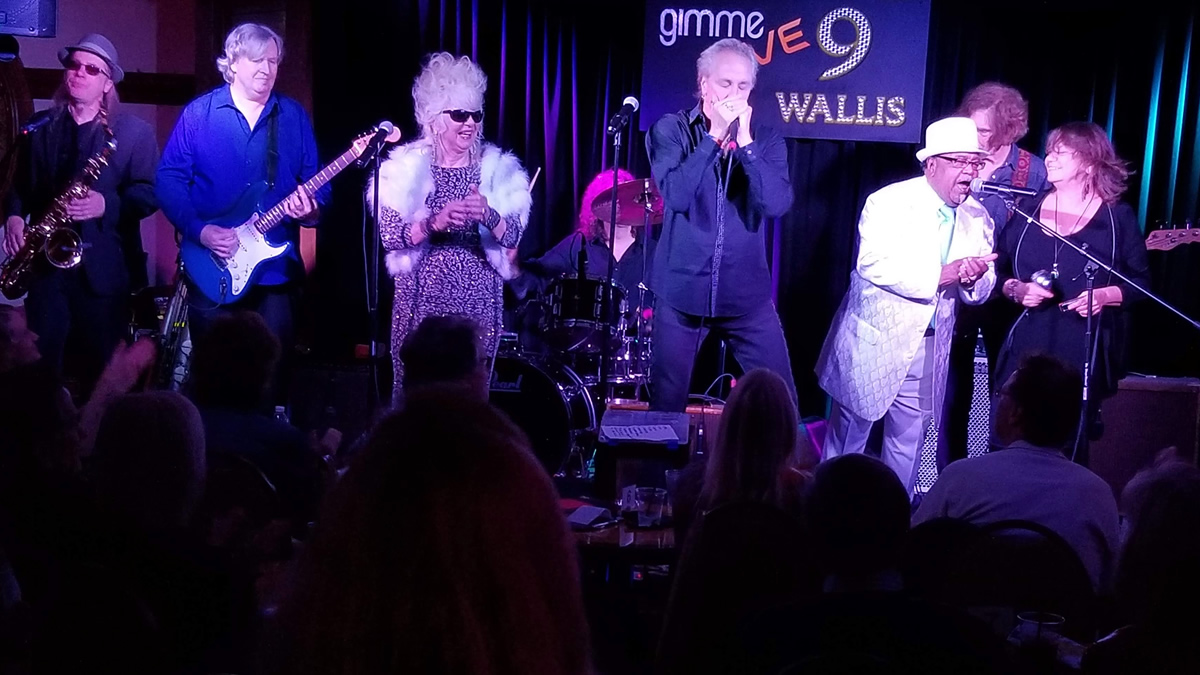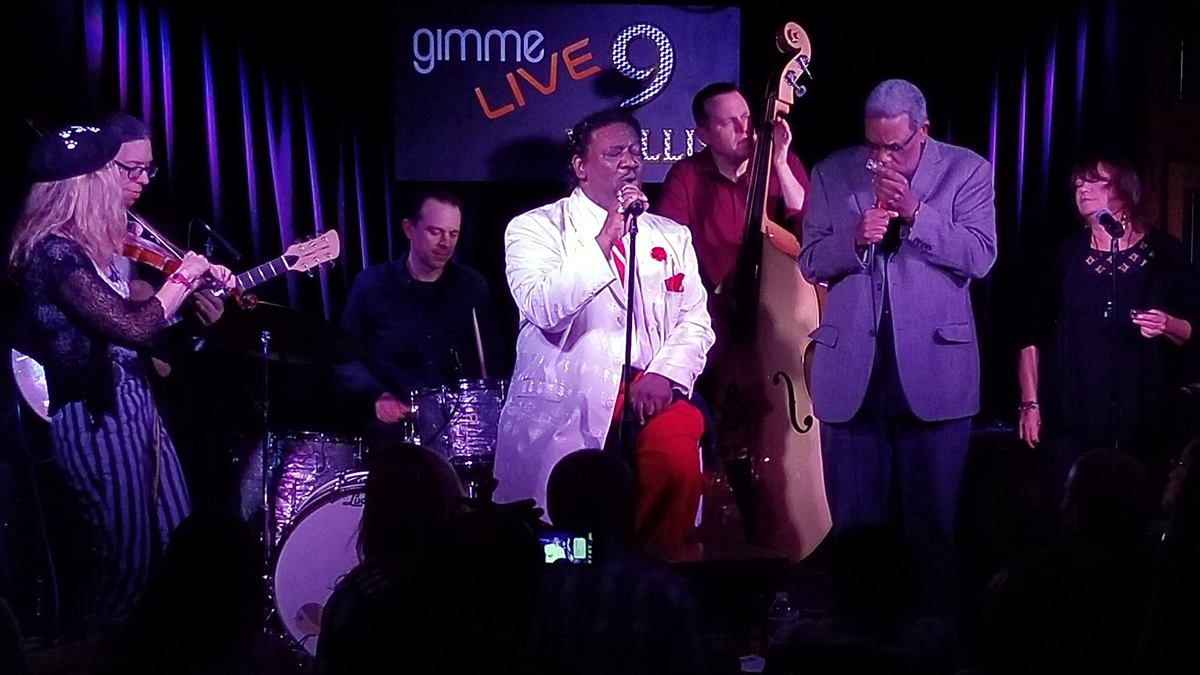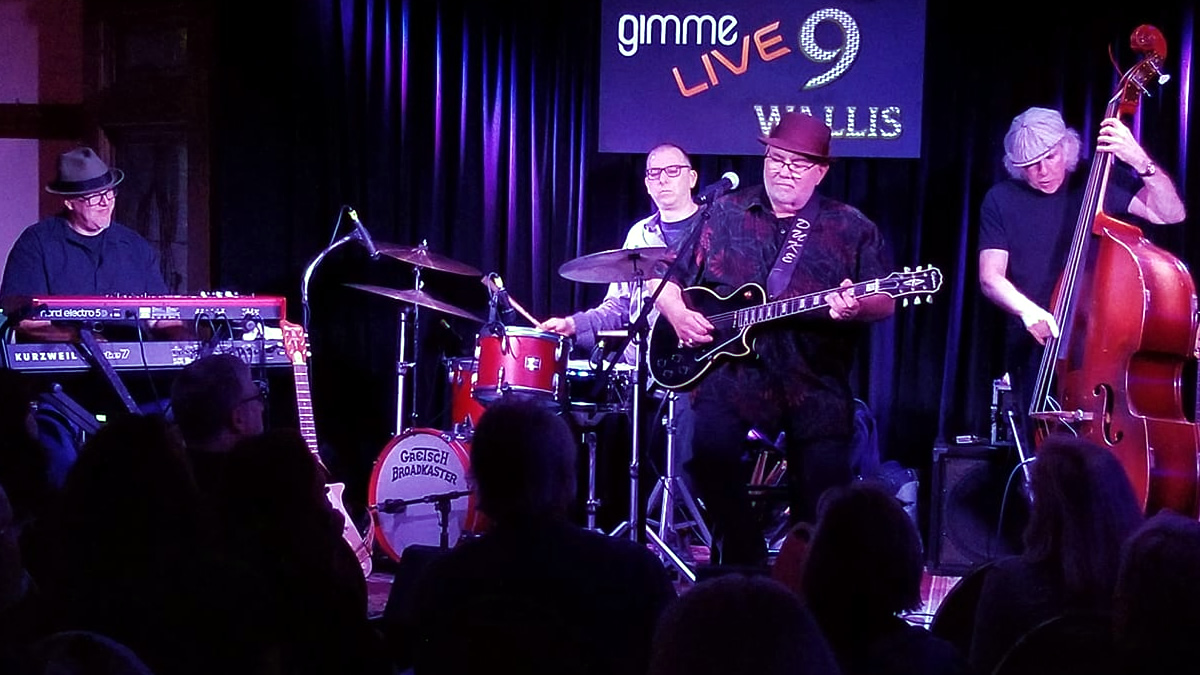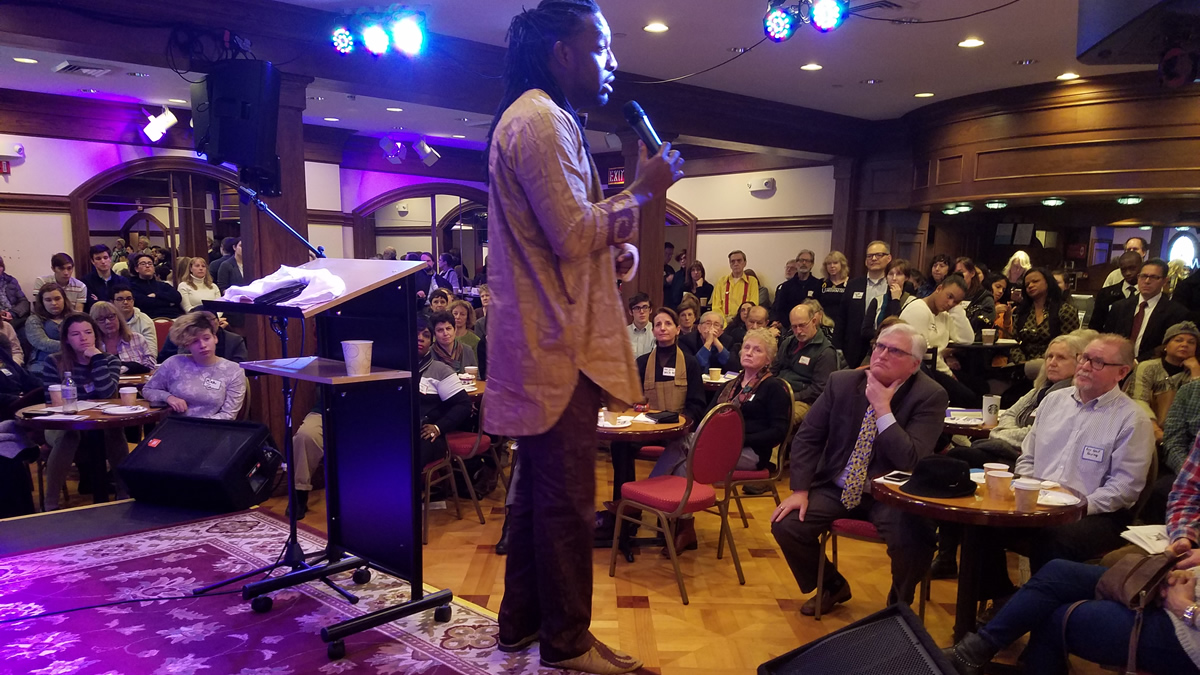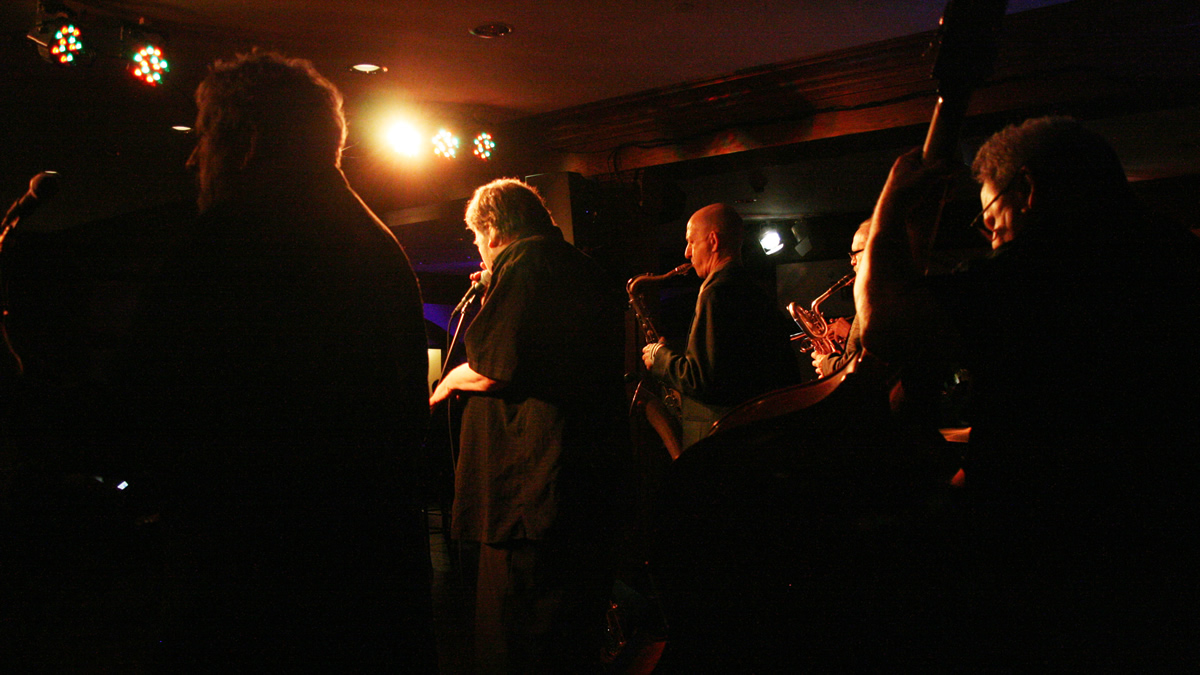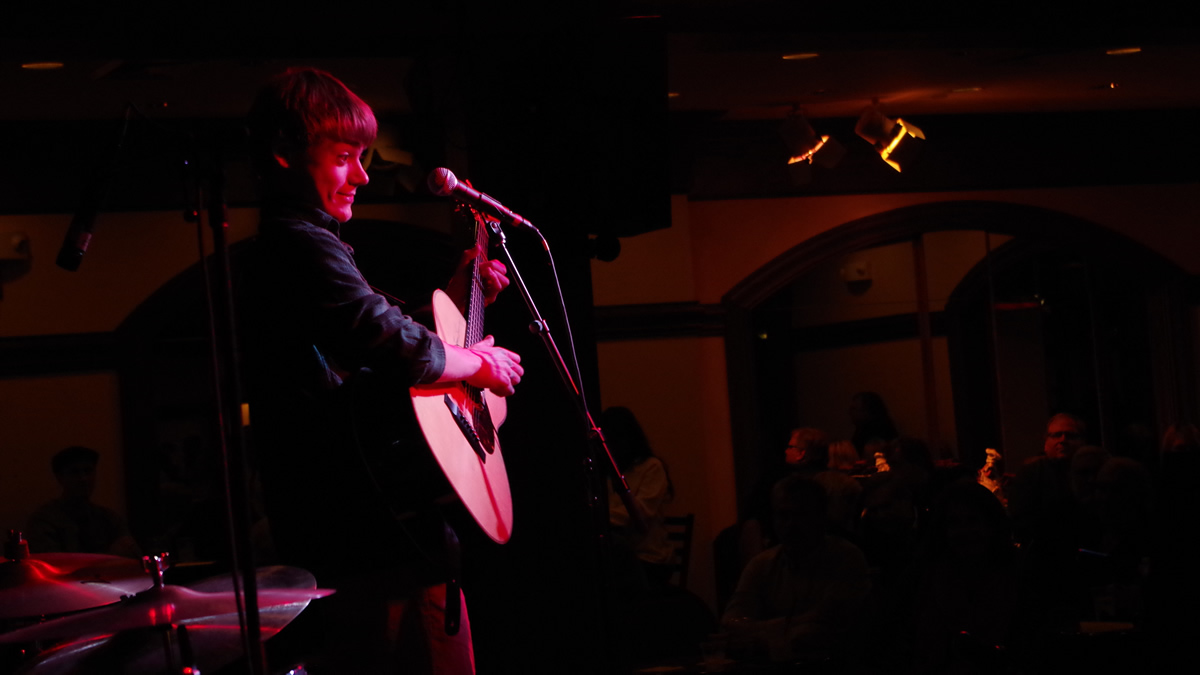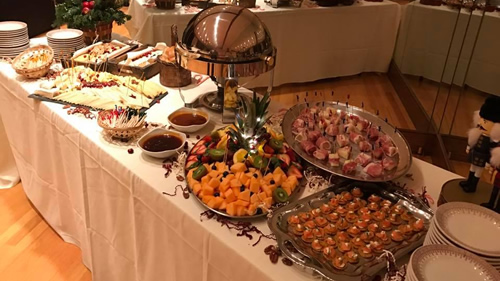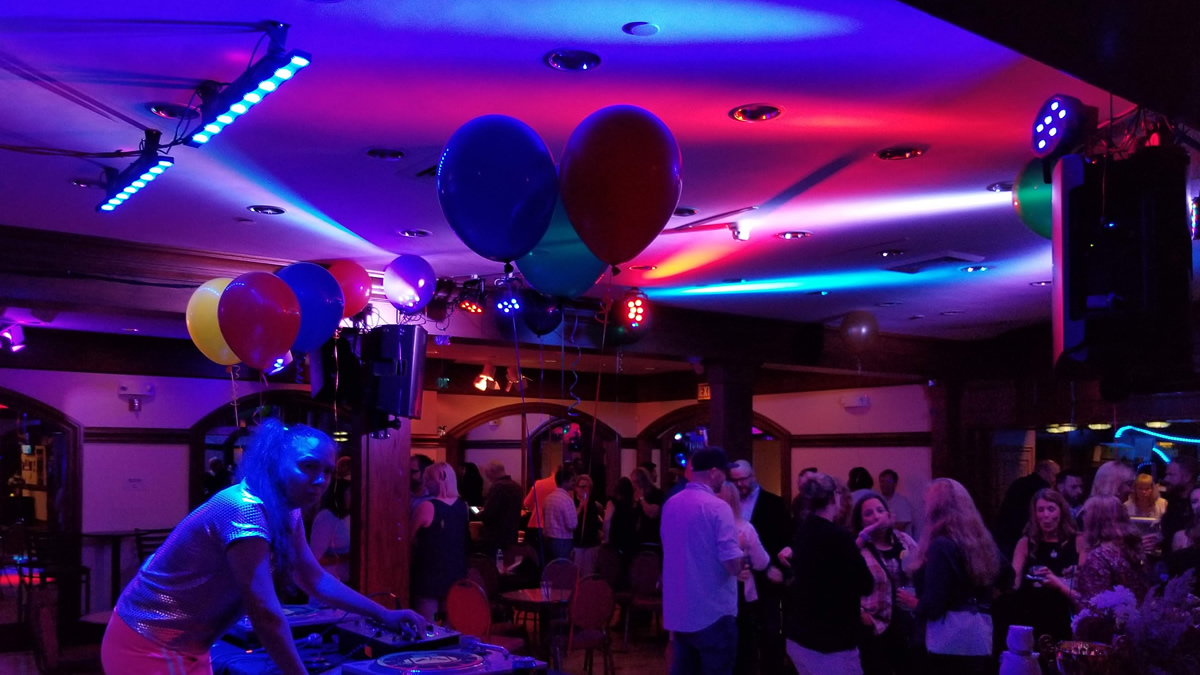 About 17 miles north of Boston, award-winning 9 Wallis is a gorgeous, fully restored, historic location conveniently situated in the heart of Downtown Beverly's Arts District at 9 Wallis Street, right next to the Larcom Theatre -- less than half a mile from the Beverly Depot rail station and 3 miles from Route 128, with plenty of nearby parking (see map).
In April 2017, after 4 years of presenting over a hundred shows at Beverly's Larcom Theatre (featuring Grammy-winners, Rock & Roll Hall of Famers and platinum recording artist), gimmeLIVE's owners Peter and Vickie Van Ness, transformed 9 Wallis into the most intimate, elegant listening room north of Boston with comfortable seating at tables, plus food & beverage service offering fine wines, local craft beers, specialty cocktails (featuring local distilleries and all-natural juices) and top-shelf spirits.
In August 2018, Peter and Vickie were presented with the Boston Blues Society's Keeping the Blues Alive Award for their work at 9 Wallis.
Because of its beautifully restored, tremendously flexible space with the best dance floor on Boston's North Shore, 9 Wallis has become a favorite venue for fundraisers, private parties and corporate events. Local charities have raised thousands of dollars at 9 Wallis (see examples). With world-class entertainment, an event can begin as a cocktail party or fully seated dinner...then transform into a nightclub-style dance party with concert quality sound and stage lighting.
CLICK HERE if you'd like someone to contact you about raising money for your charity. CLICK HERE if you want to book a party or corporate event.
Many new shows will be announced soon. Click here to join gimmeLIVE's FREE Concert Club and email list. You'll get special deals and prime seats before tickets go on sale to the public.
There is plenty of nearby parking at 7 lots from 150 feet away to 3 blocks away. Lots are 25 Cents/Hour (see map). Street parking is more. All parking is FREE after 8pm and on Sundays.
Want us to produce a concert or festival to raise money for your organization? Click here
Want to sponsor one of our shows? Click here