Critically Acclaimed Shows ... Up Close & Personal
AN EVENING WITH JON BUTCHER AND CHRIS PIERCE
DATE
Friday, July 28, 2017

We cannot offer refunds under any circumstances.

TIME
8:00PM (Doors Open 7:00PM)
VENUE

9 Wallis Street

AIR CONDITIONED

Venue Details
TICKETS
RESERVED SEATS

(ALL AGES)

$25.00

($35 at the door)
Award-winning soul singer/songwriter CHRIS PIERCE (of This Is Us) joins Grammy-nominated JON BUTCHER (of The Jon Butcher Axis) for an extraordinary evening sharing songs from their deep musical catalogues along with stories of their trials, tribulations, failures and successes as working creative artists.
PODCAST:
Jon Butcher
on North Shore 104.9
Longtime and close friends JON BUTCHER and CHRIS PIERCE have written dozens of songs for feature length films, network & cable television, and have performed their music on most of the worlds concert stages. Chris Pierce wrote the hit song, "We Can Always Come Back to This." Prominently featured on NBC's #1 TV show "This Is Us" with Chris on guitar, the song reached #1 on the Billboard Blues Chart and hit the Top 20 on the Billboard Rock and R&B charts. Chris recently performed his hit at the TV Academy (see video here.)
As founder of "The Jon Butcher Axis," Grammy nominee Jon Butcher has earned his place in music history books and beyond.
Don't miss this rare chance to experience these two prolific singer/songwriters at the most intimate, elegant listening room on Boston's North Shore.
ABOUT JON BUTCHER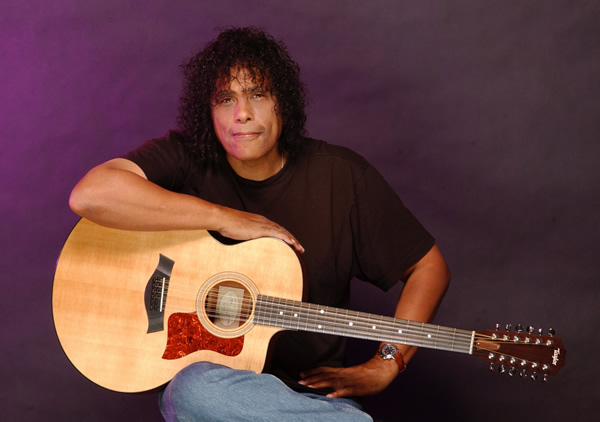 As founder of "The Jon Butcher Axis," Grammy nominee Jon Butcher has earned his place in music history books and beyond. A discography of 19 national and international releases, MTV and VH1 music videos are the underpinnings of a supercharged music career that continues today. Jon's latest CD release for 2017, "2ROADS EAST", delivers 10 new and original songs recorded with special guest stars, this on the heels of Jon's critically acclaimed CDs "AXIS 3" and the Jimi Hendrix fueled, "EXPERIENCED!" Not as well storied, Jon's acoustic work[ acoustic guitar, dobro, banjo] which has found it's way into feature film, cable tv, into his live concert schedule and is a major component into understanding his music. Including appearances with the EXPERIENCE HENDRIX TOUR and Fenway Park for the BOSTON RED SOX, Jon's work is more varied than ever. His production/ artist management company ELECTRIC FACTORY X continues to provide film score, soundtrack and music licensing for television and film including SHAMELESS[ Showtime Network] The Simpsons (FOX), Six Feet Under (HBO), The Sopranos (HBO), Deadwood (HBO), United States of Tara (Showtime), Ugly Betty (ABC), My Name Is Earl (NBC), The Life and Times of Buffalo Bill (A+E) and many more.
WEBSITES: Jon Butcher and Electric Factory X
ABOUT CHRIS PIERCE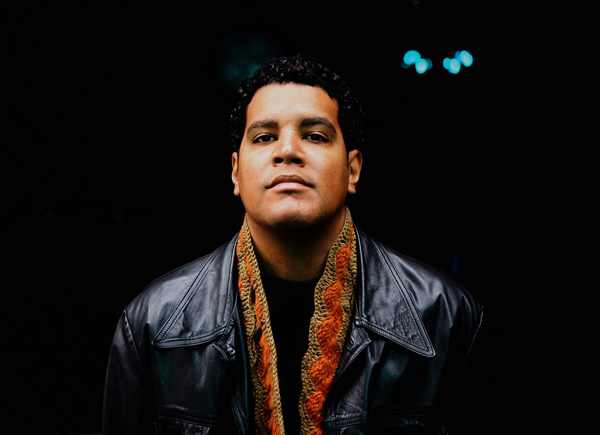 Singer/songwriter/multi-instrumentalist Chris Pierce has released seven independent albums worldwide. In addition to headlining tours, he has either performed on stage with or opened worldwide tours for Seal, B.B. King, Al Green, Cold War Kids, Toots and the Maytals, Aaron Neville, Jon Butcher, Colbie Caillat, Beth Hart, Raul Midon, Sonia Dada, Dr. John, Jamie Cullum and many others. His voice & music have been heard in films and T.V shows including This is Us, Rosewood, Soul Men, Crash, True Blood, Grey's Anatomy, Brothers & Sisters, Single Ladies, Eli Stone, In Plain Sight, Dawson's Creek, Army Wives, Crash and a Banana Republic ad campaign.
In 2017, Chris co/wrote the hit song "We Can Always Come Back to This" which was prominently featured on the #1 US Primetime TV show This Is Us and the song charted at #1 on the Billboard Blues Chart as well as top 20 on both the Billboard Rock and R&B charts. Chris has also been recently very well received by the TED community with a TED talk on "The Healing Powers of Music". Chris Pierce continues to build his repertoire and versatility as a writer and performer in his involvement with several music projects including both Reverend Tall Tree and also War & Pierce. Chris is also a performing featured guest with several orchestras around the U.S and abroad and he has recently received the high honor of working on a recording project in Muscle Shoals, AL with The Swampers, Muscle Shoals Horns & Shoals Sisters as the lead vocalist on a new highly anticipated album "You've Got To Feel It!" to be released in the fall of 2017.
ABOUT 9 WALLIS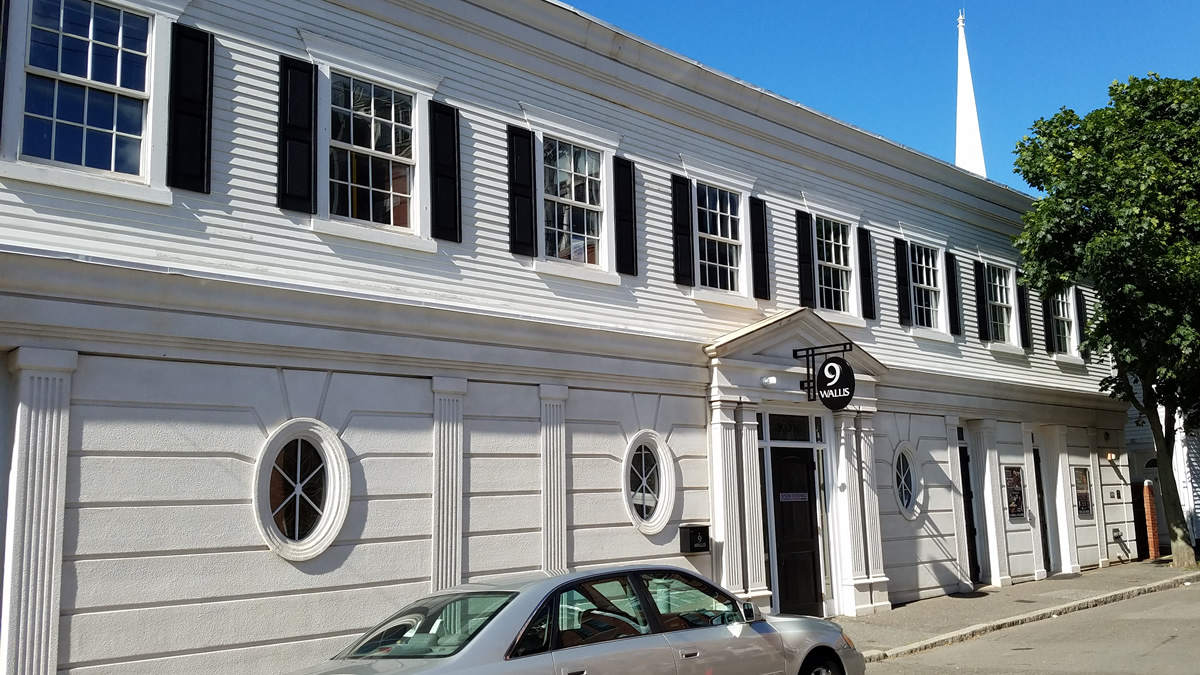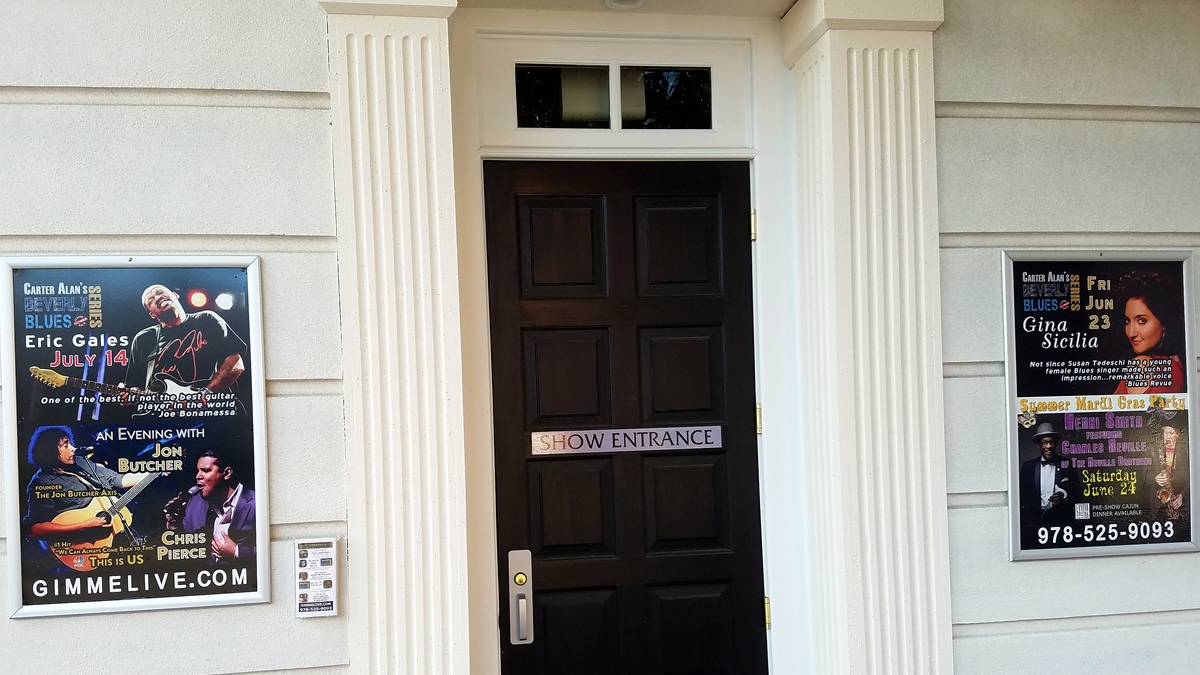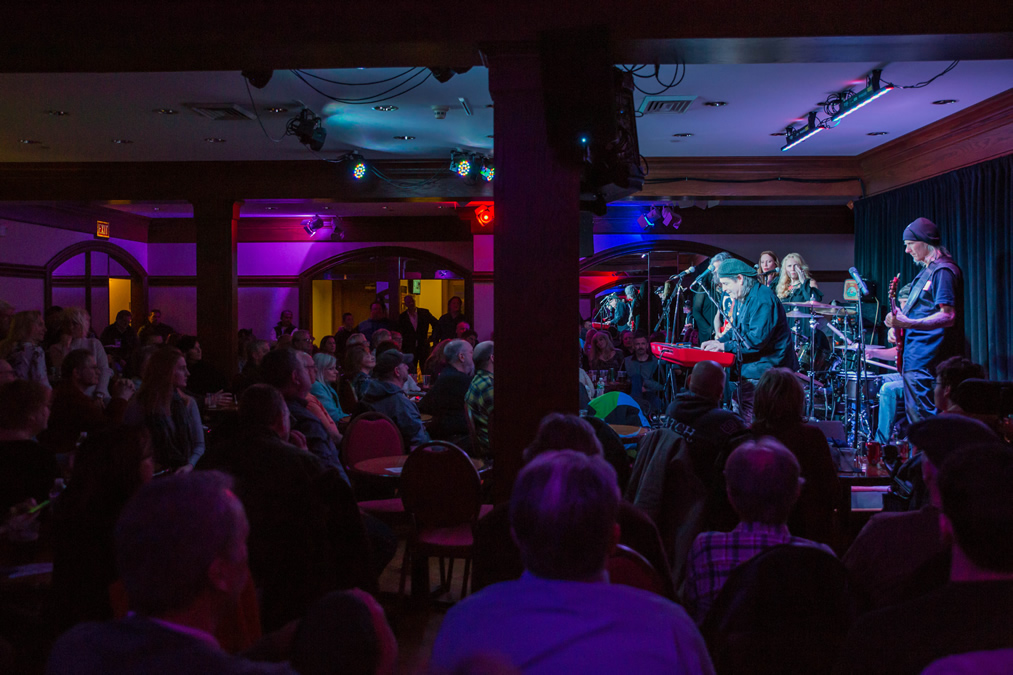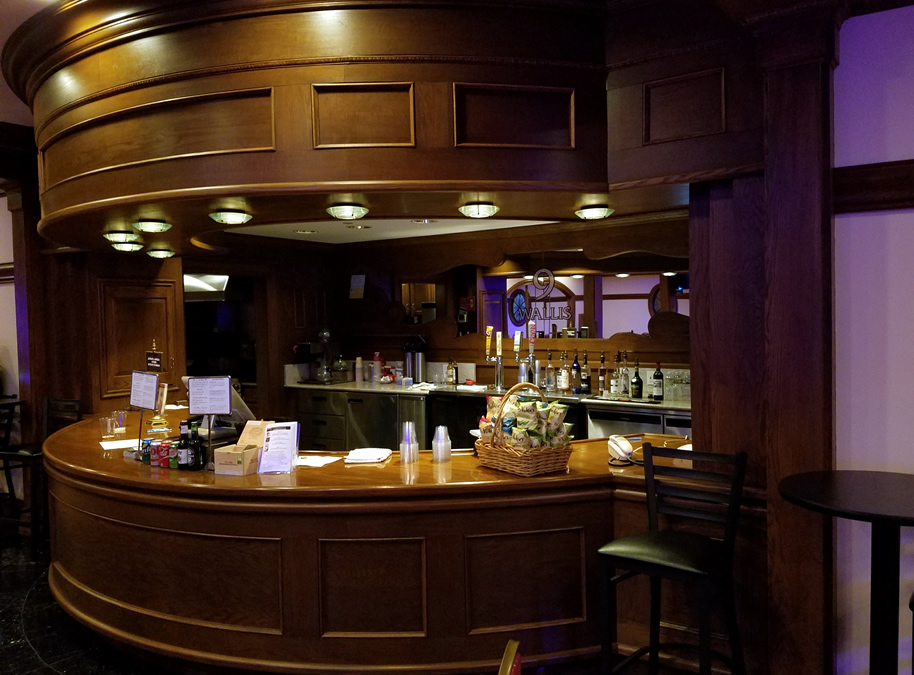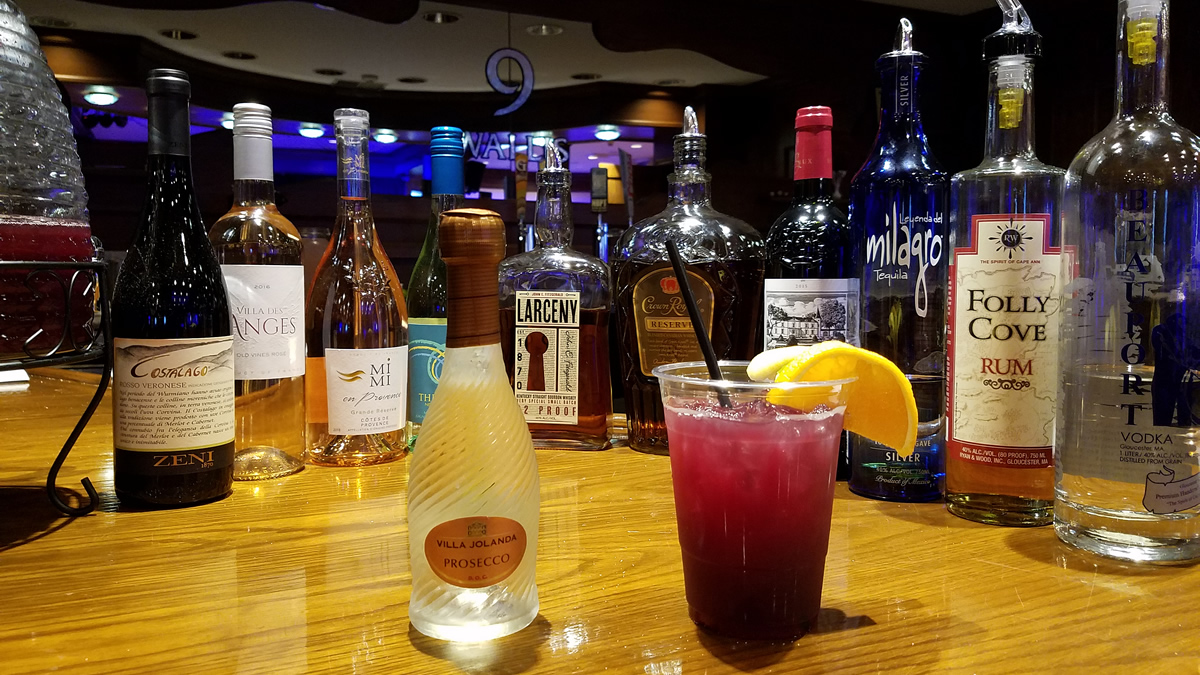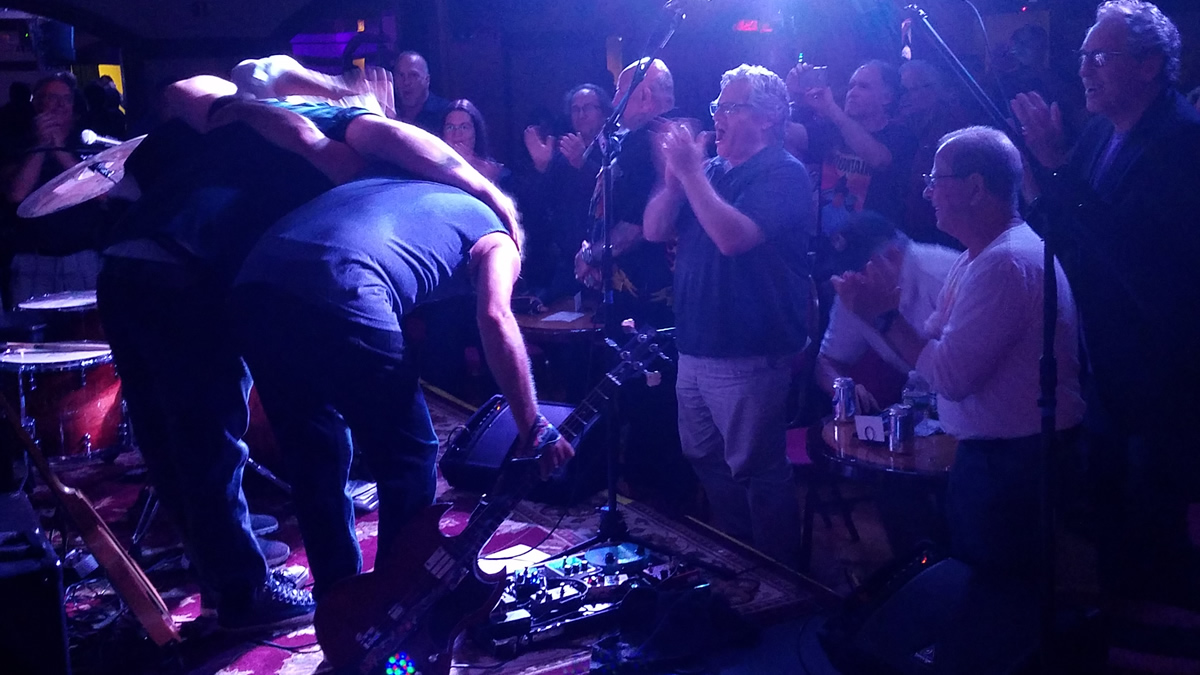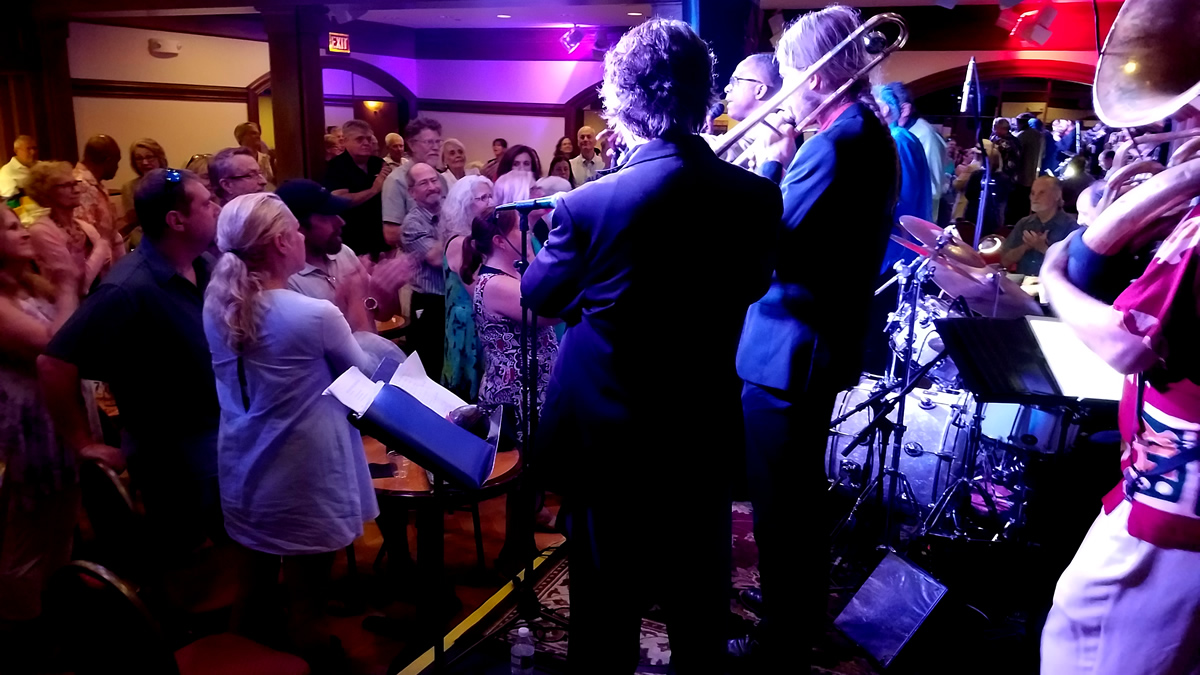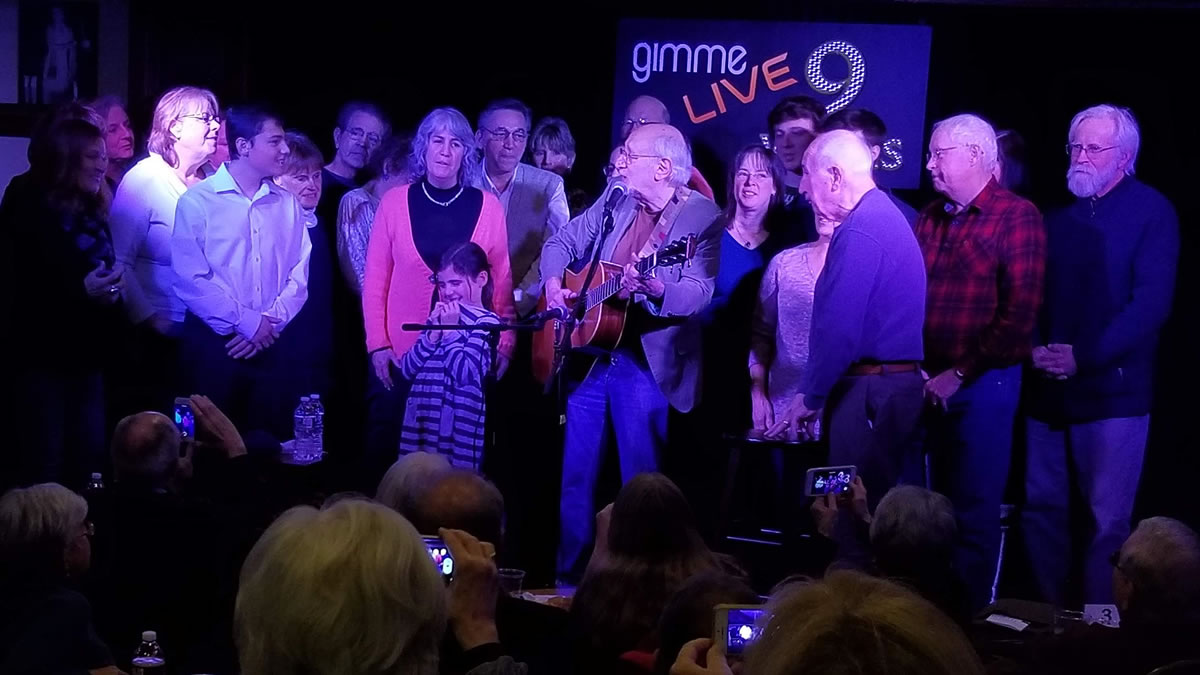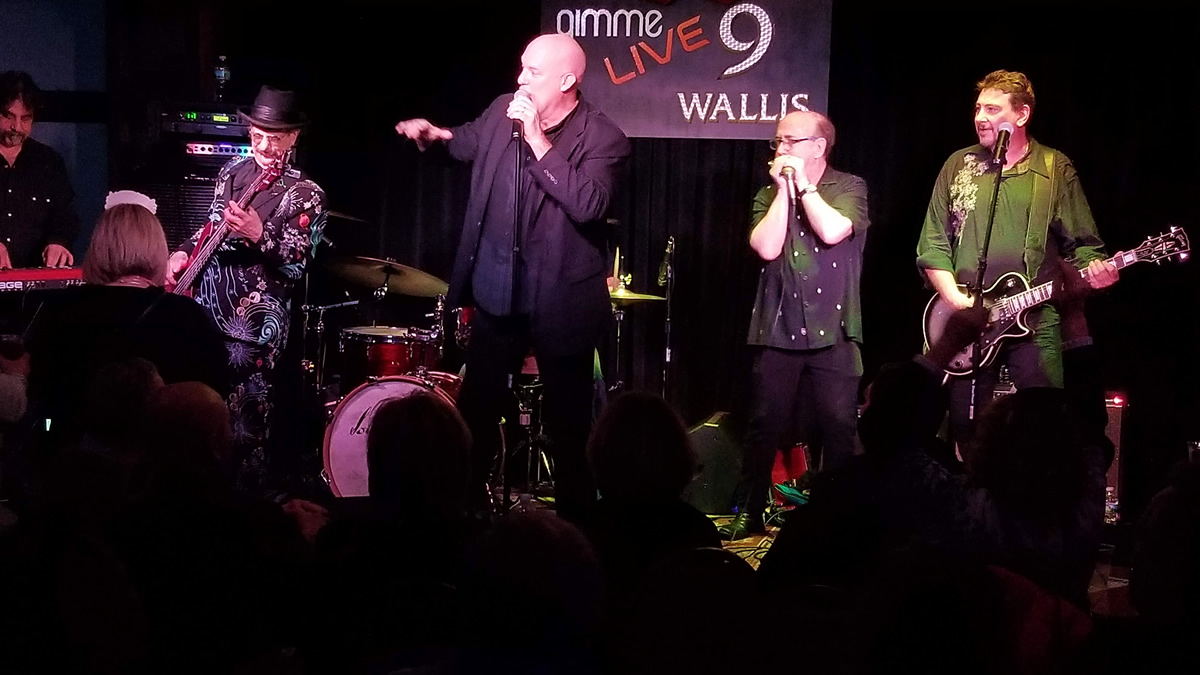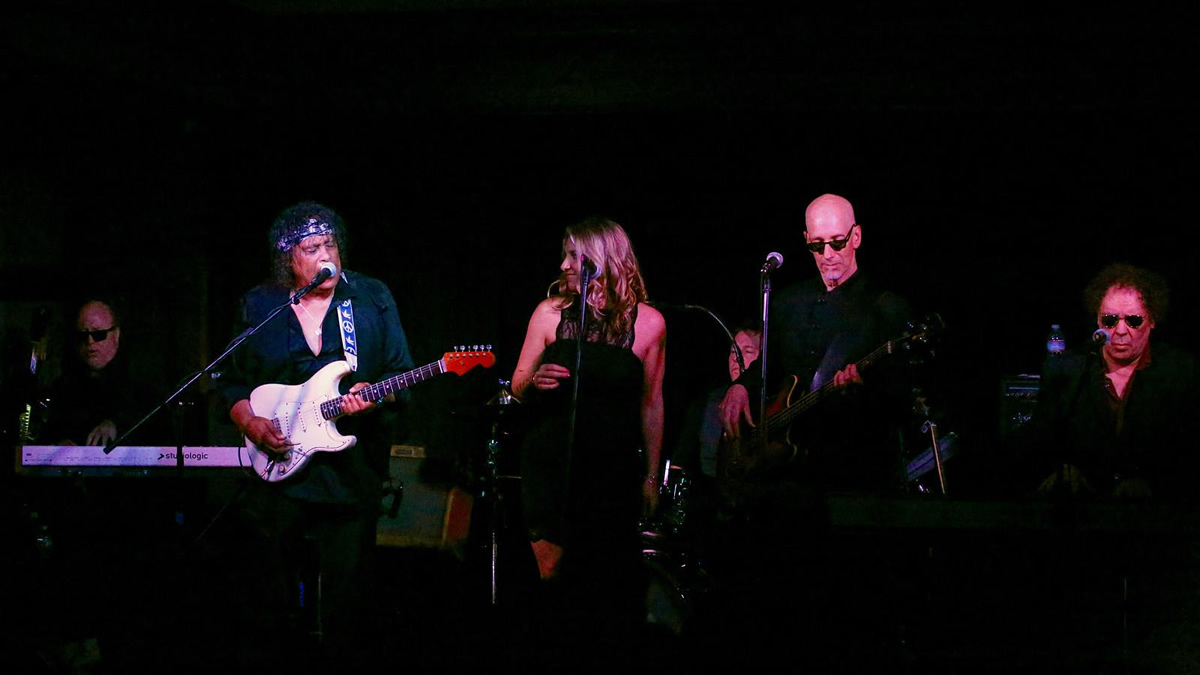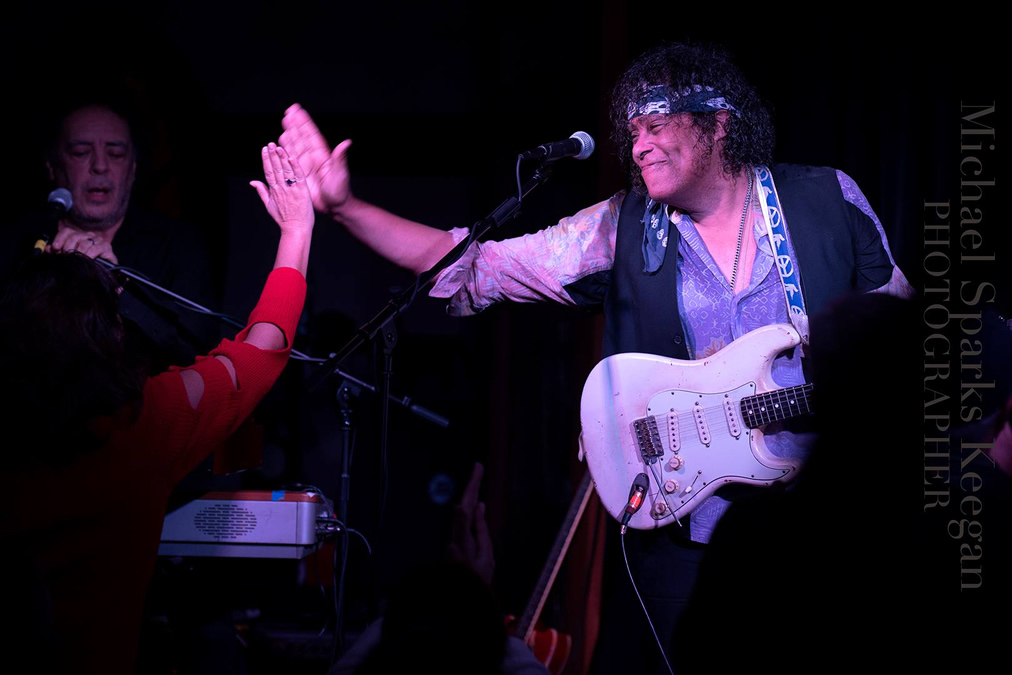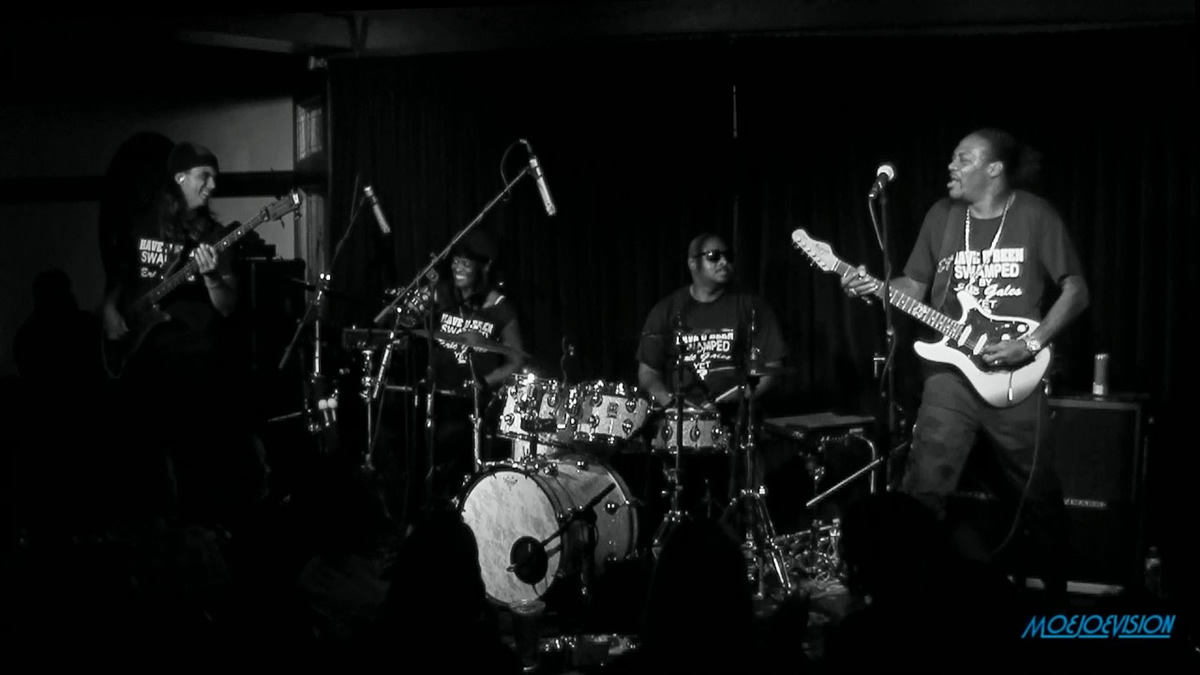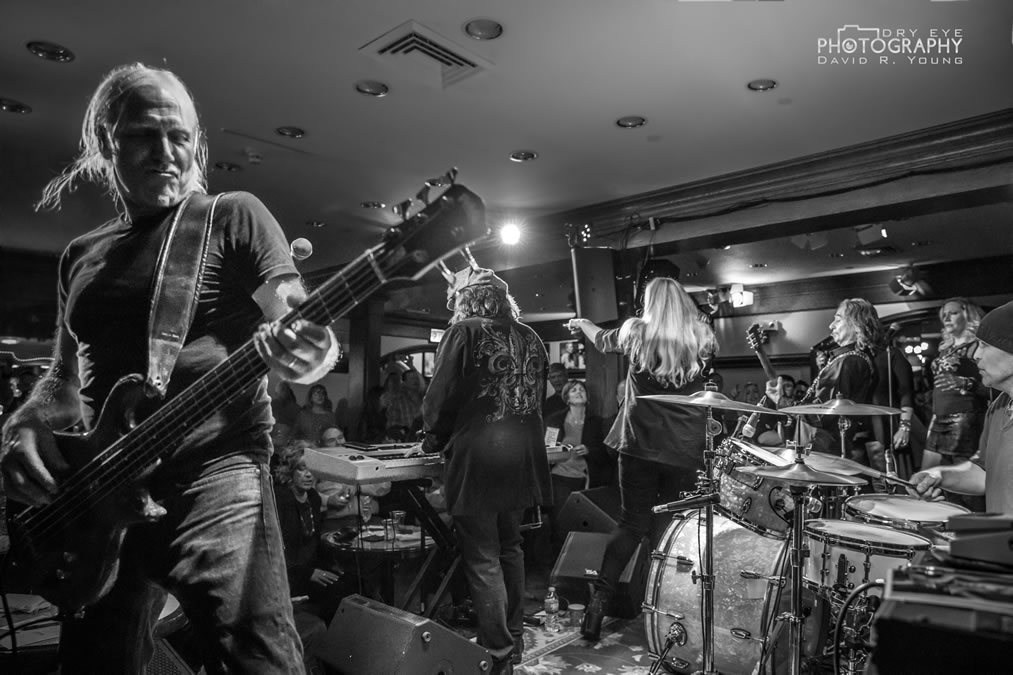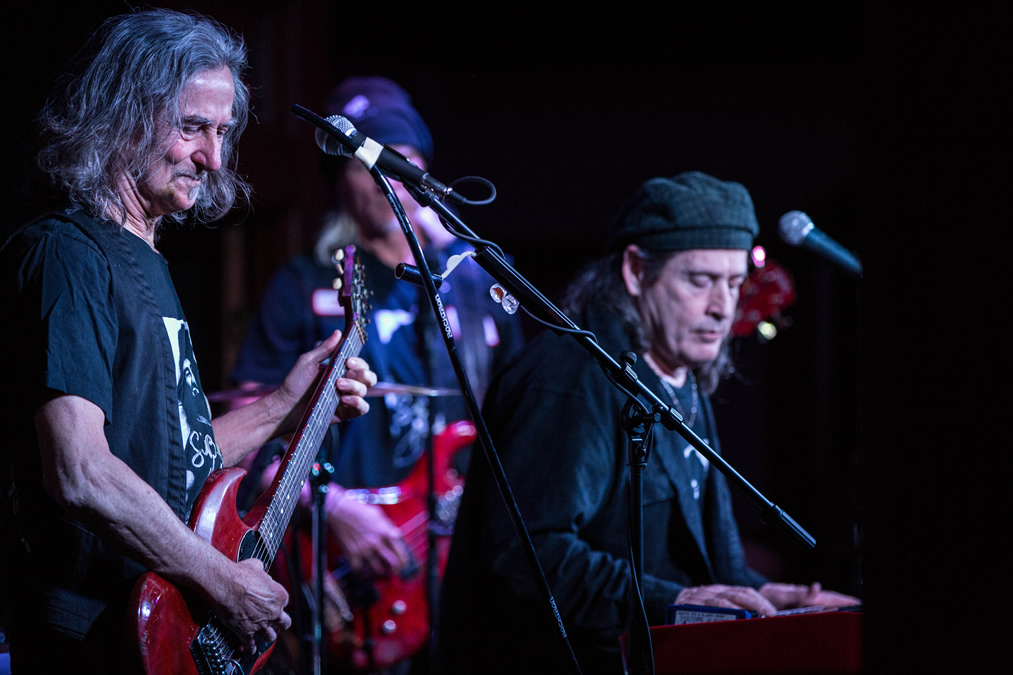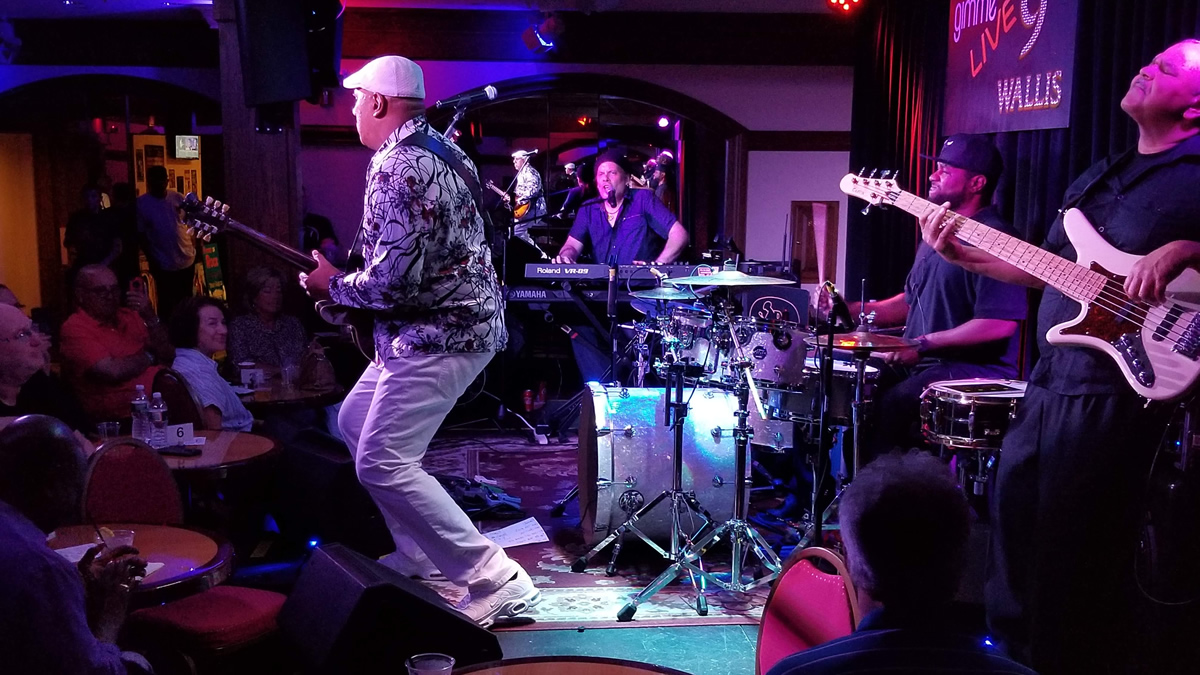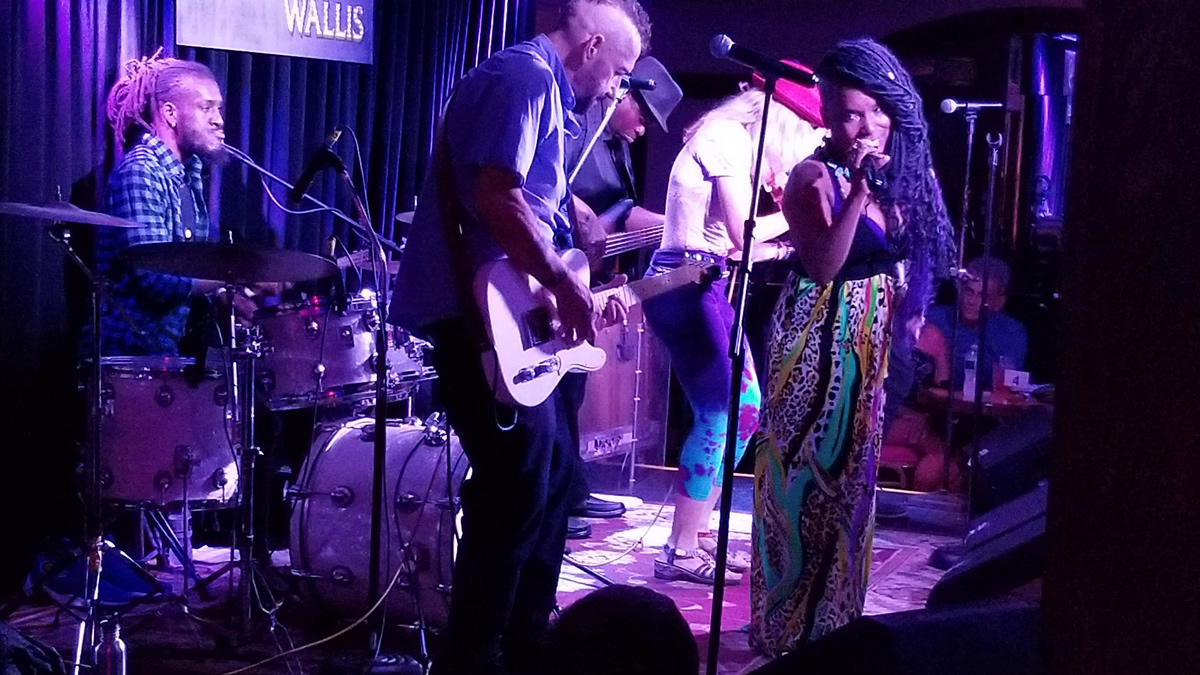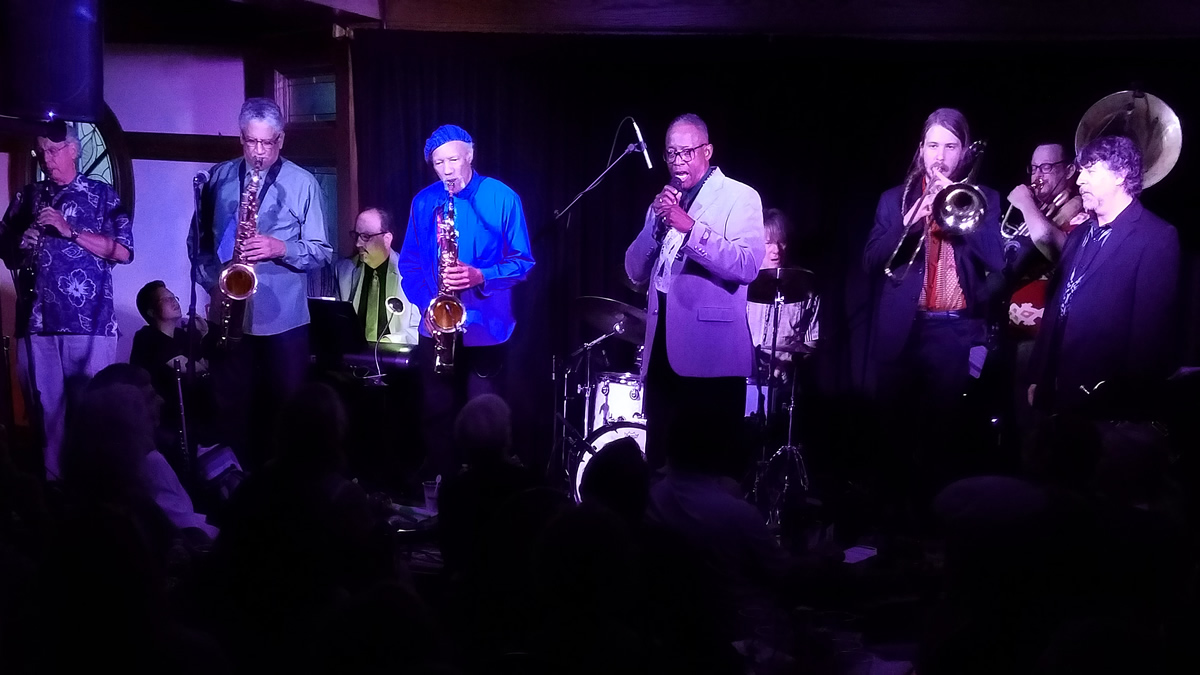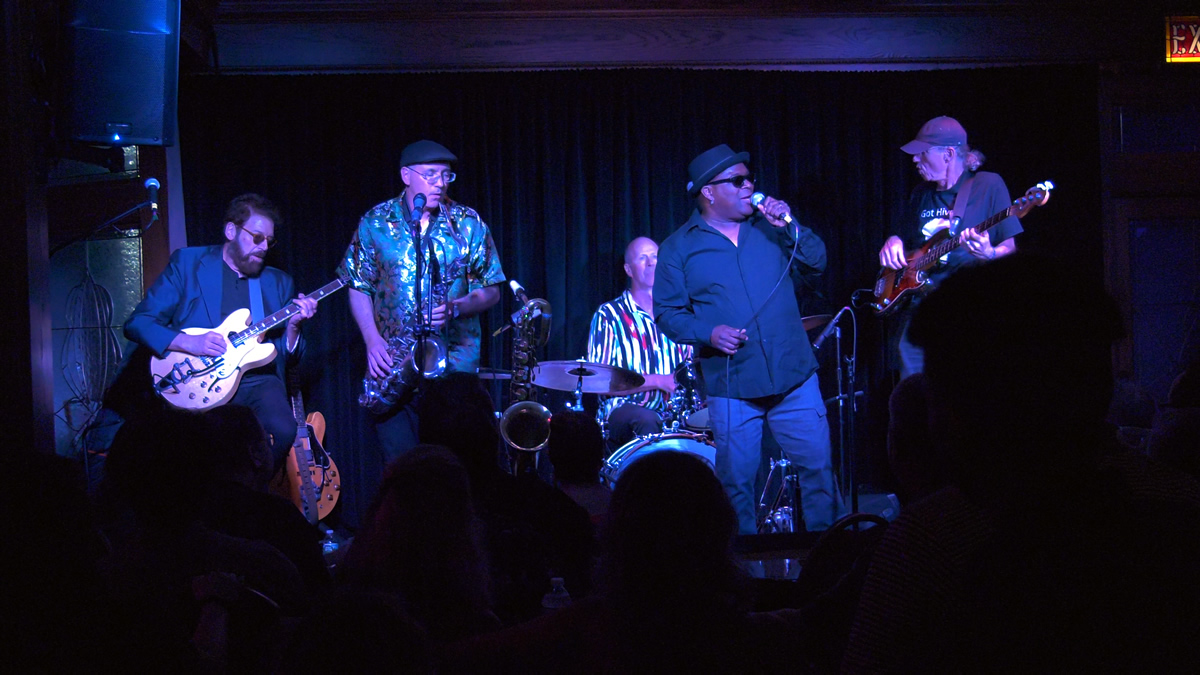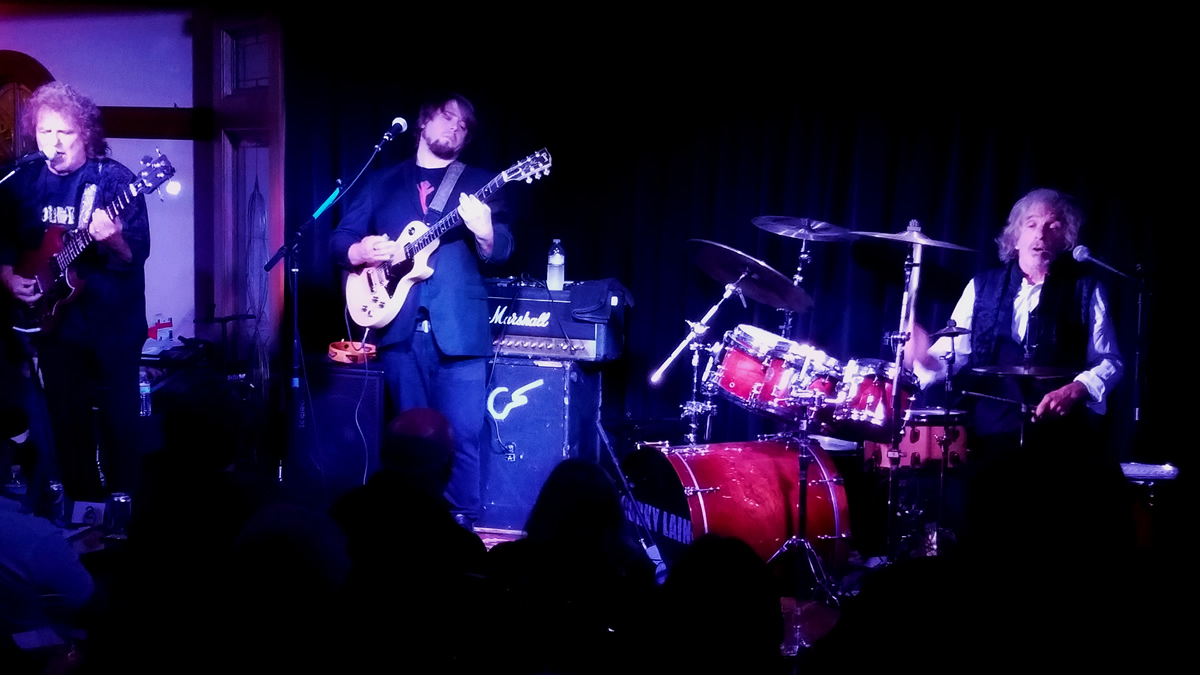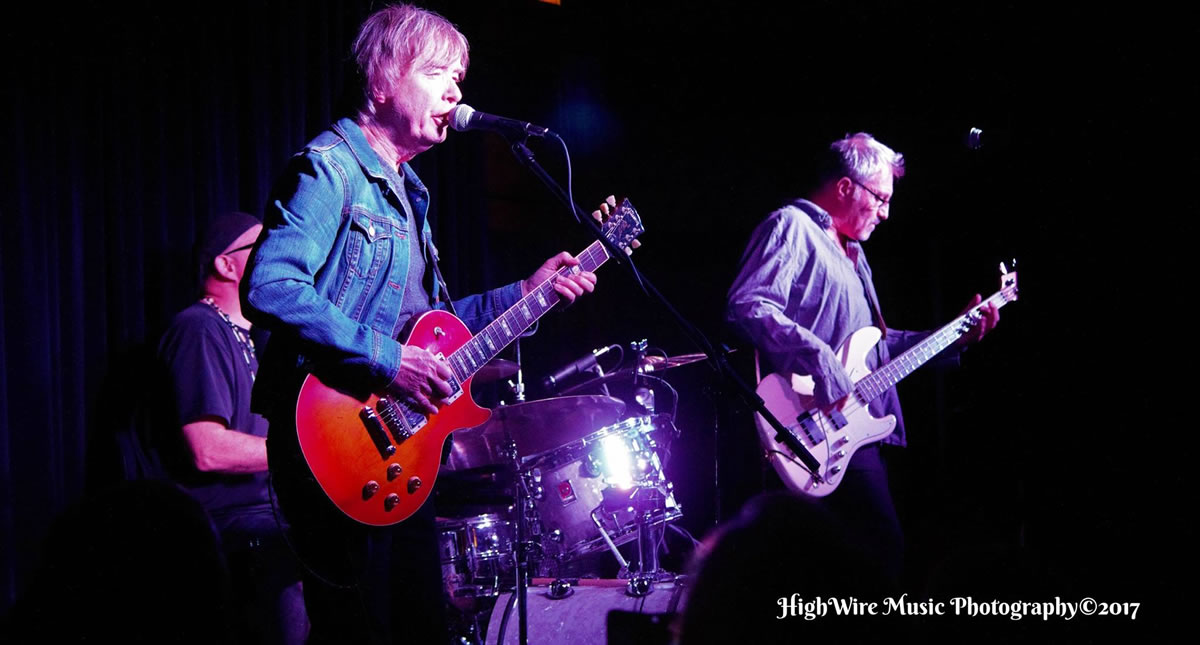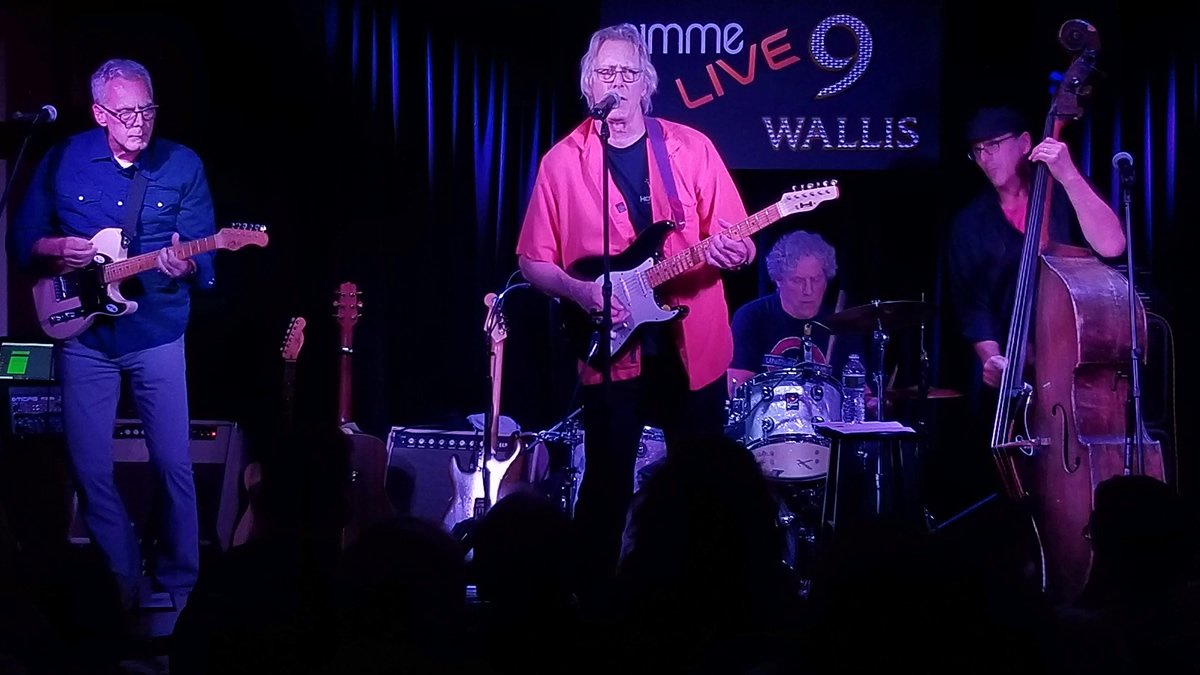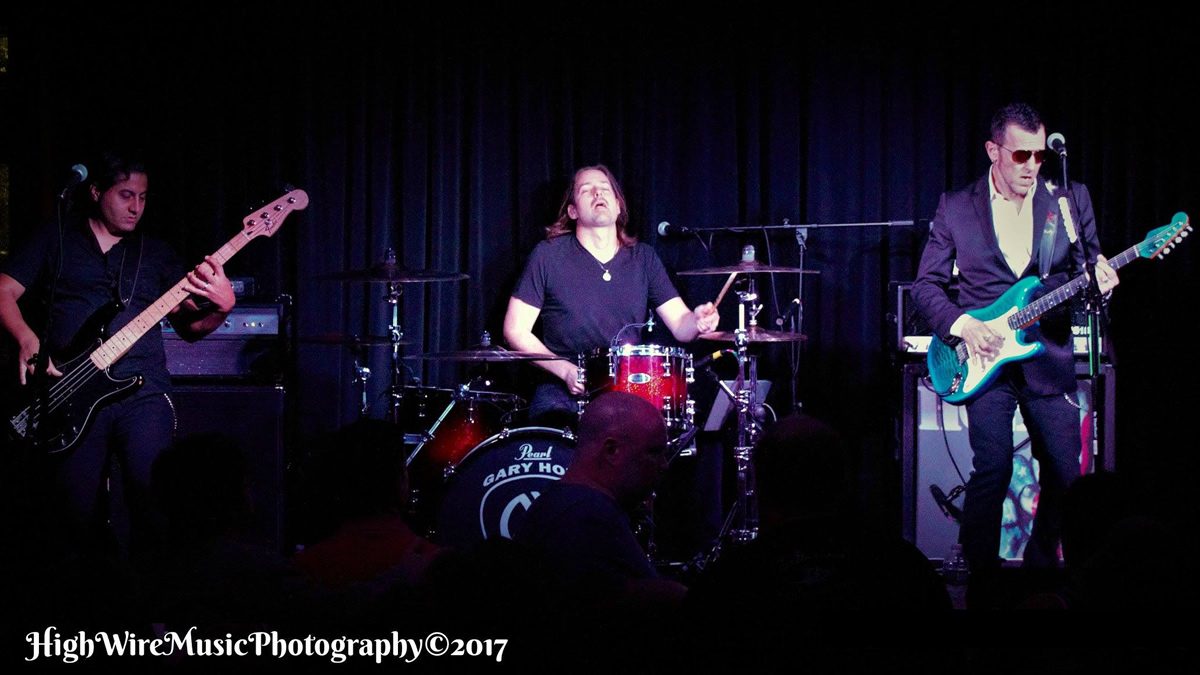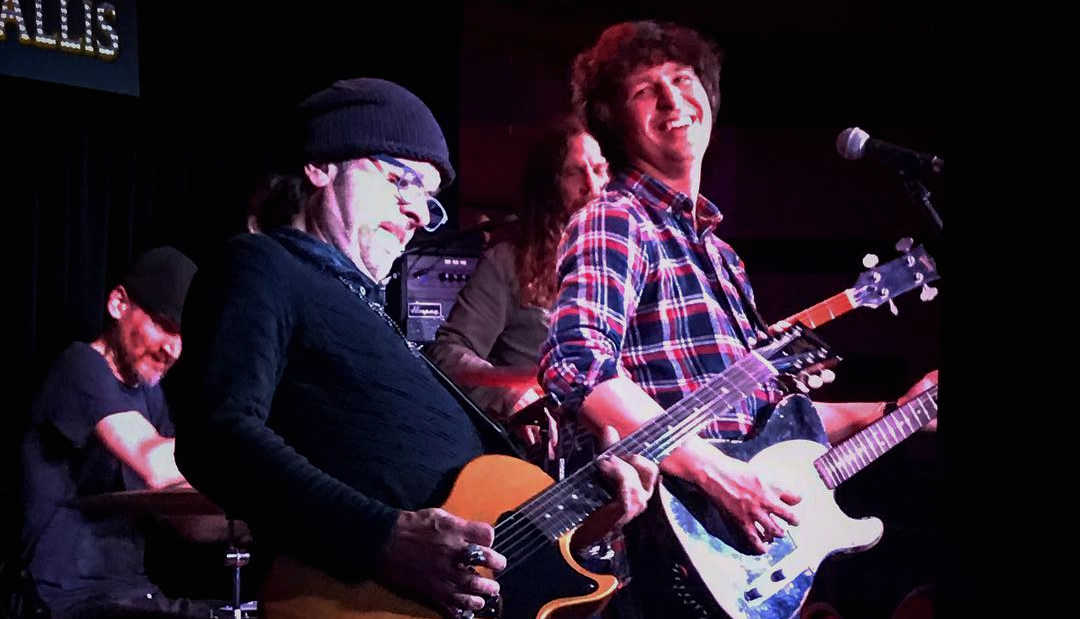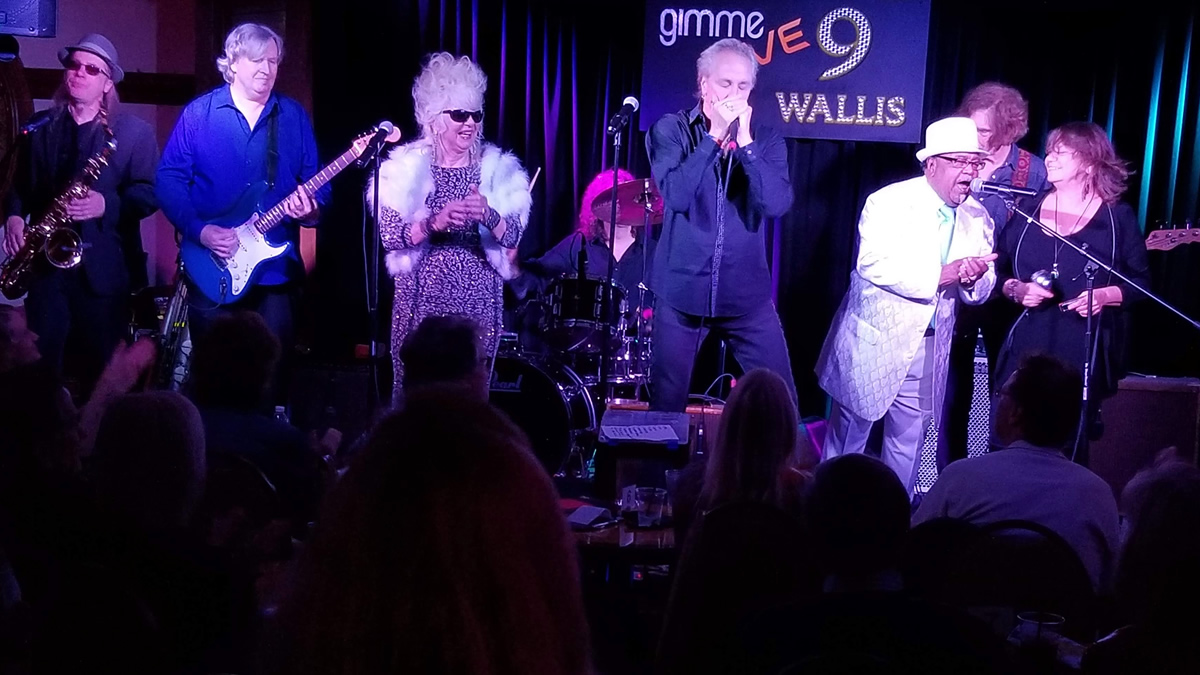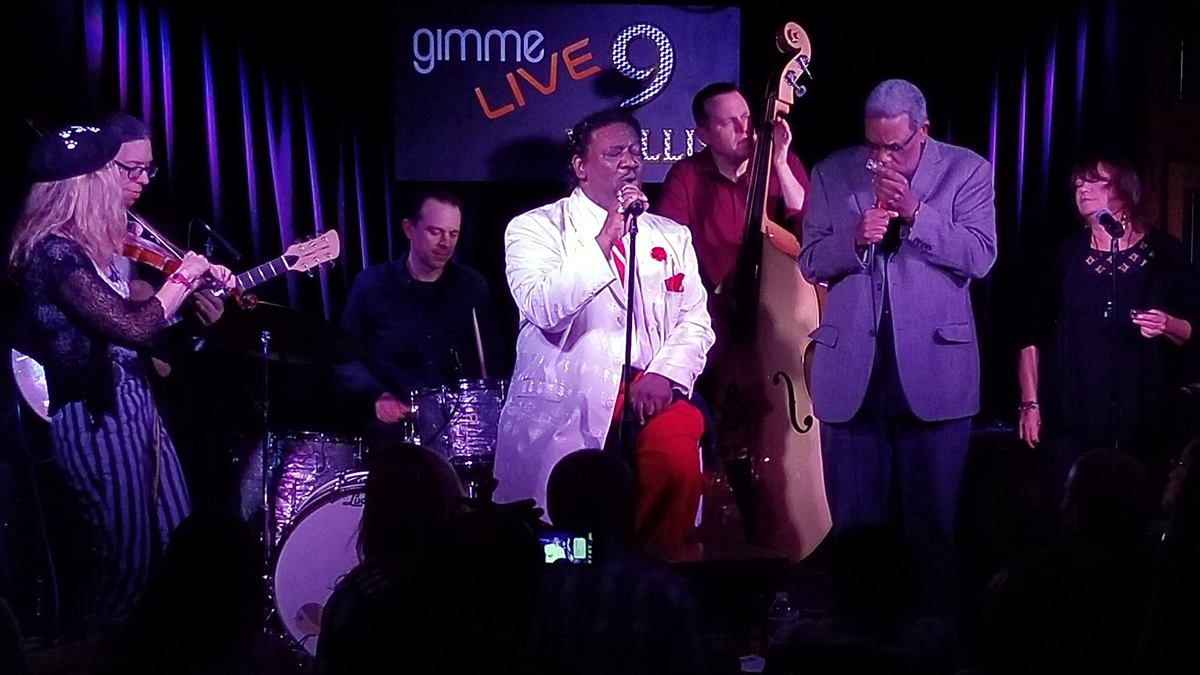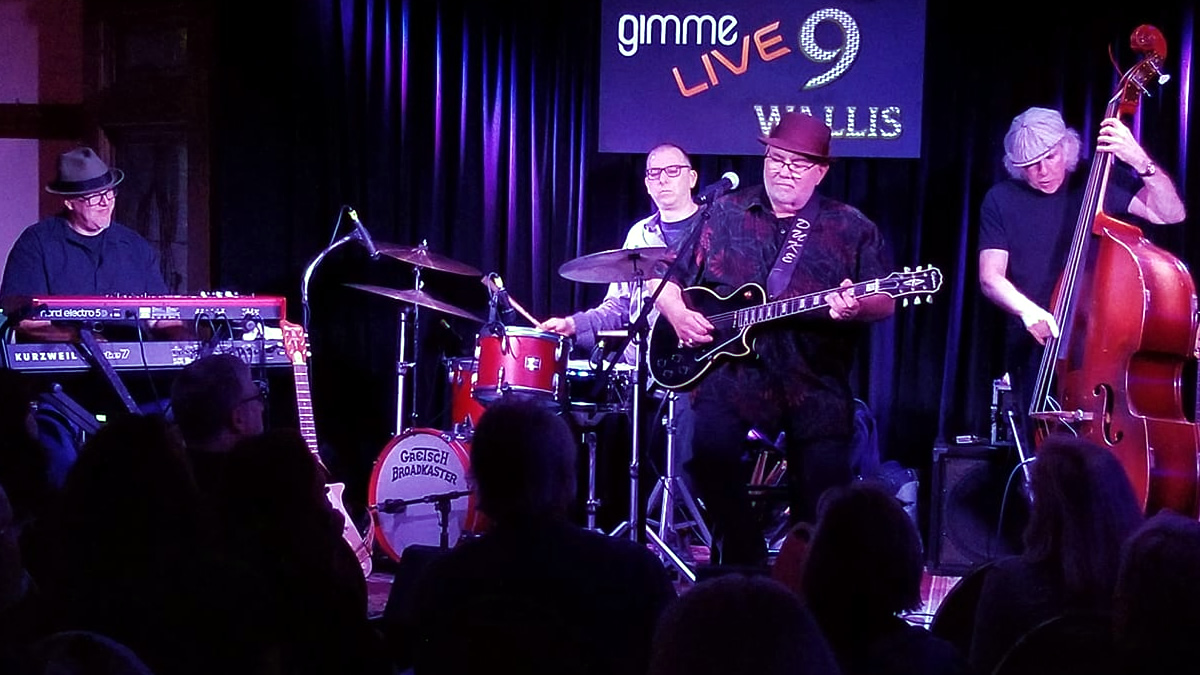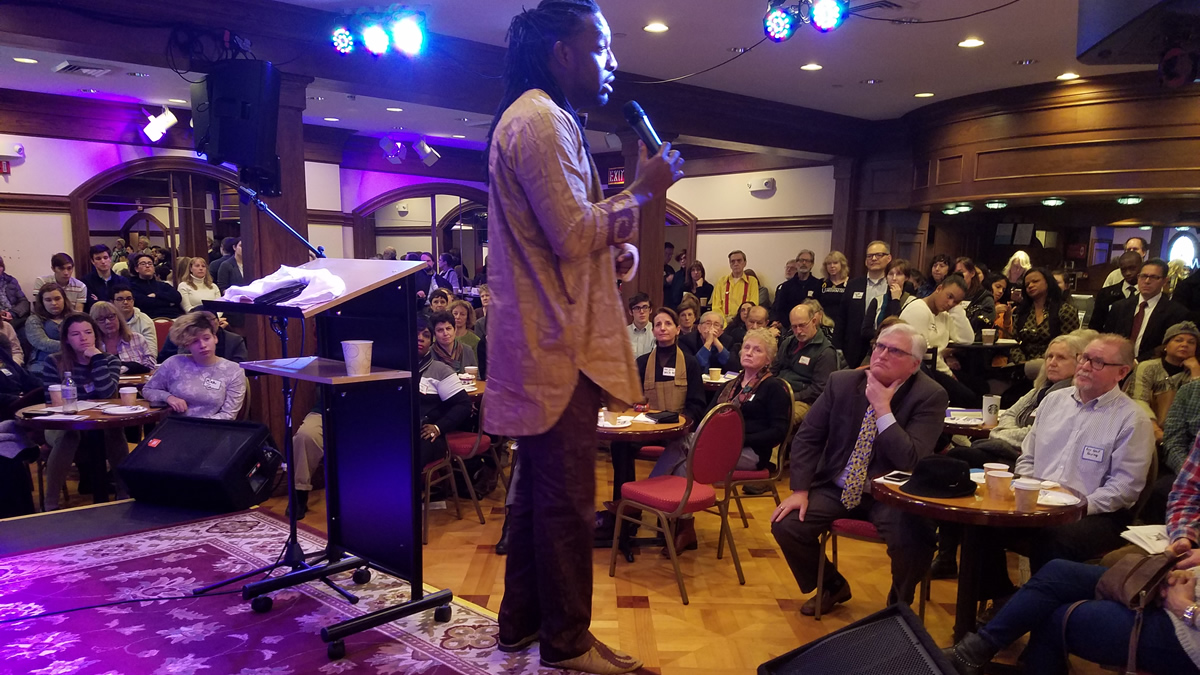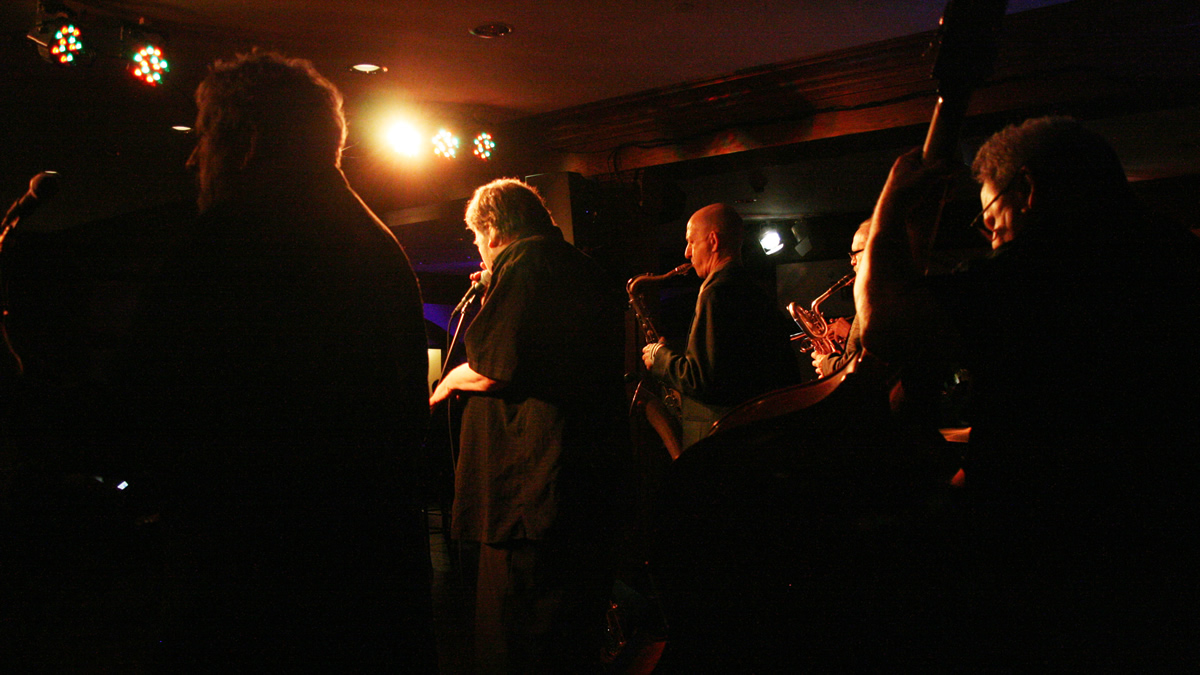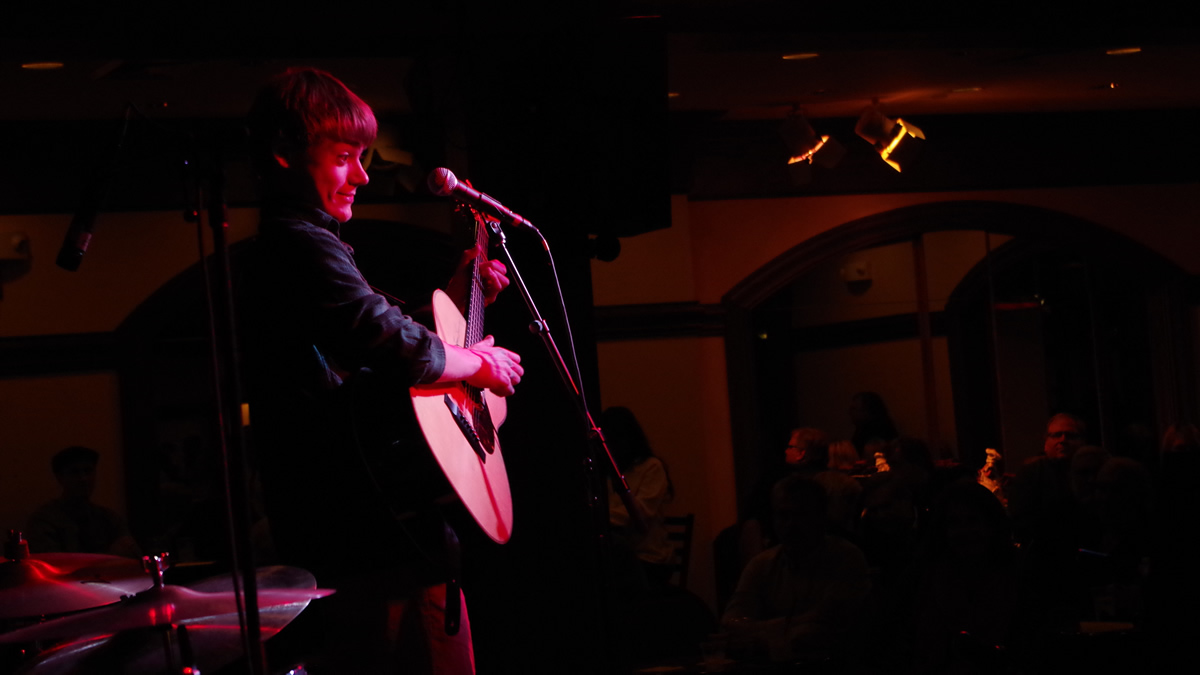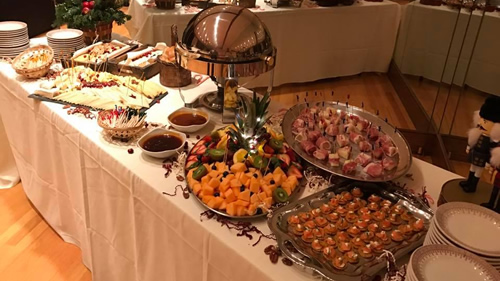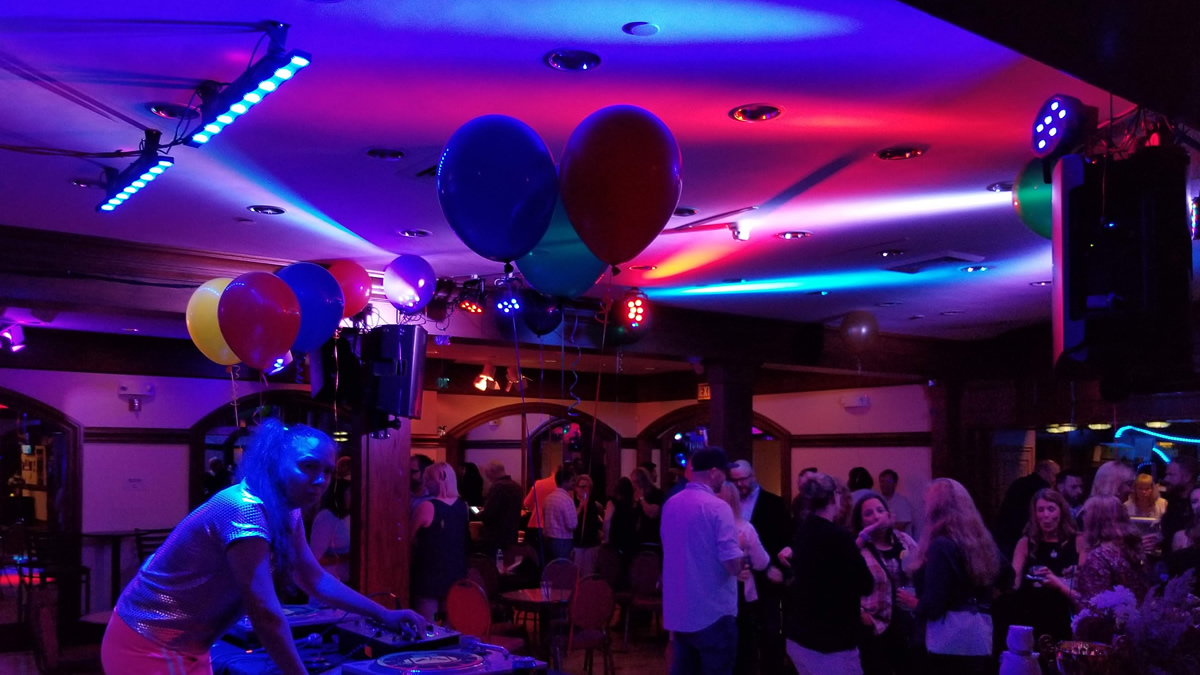 About 17 miles north of Boston, award-winning 9 Wallis is a gorgeous, fully restored, historic location conveniently situated in the heart of Downtown Beverly's Arts District at 9 Wallis Street, right next to the Larcom Theatre -- less than half a mile from the Beverly Depot rail station and 3 miles from Route 128, with plenty of nearby parking (see map).
In April 2017, after 4 years of presenting over a hundred shows at Beverly's Larcom Theatre (featuring Grammy-winners, Rock & Roll Hall of Famers and platinum recording artist), gimmeLIVE's owners Peter and Vickie Van Ness, transformed 9 Wallis into the most intimate, elegant, fully air conditioned listening room north of Boston with comfortable seating at tables, plus food & beverage service offering fine wines, local craft beers, specialty cocktails (featuring local distilleries and all-natural juices) and top-shelf spirits.
In August 2018, Peter and Vickie were presented with the Boston Blues Society's Keeping the Blues Alive Award for their work at 9 Wallis.
Because of its beautifully restored, tremendously flexible space with the best dance floor on Boston's North Shore, 9 Wallis has become a favorite venue for fundraisers, private parties and corporate events. Local charities have raised thousands of dollars at 9 Wallis (see examples). With world-class entertainment, an event can begin as a cocktail party or fully seated dinner...then transform into a nightclub-style dance party with concert quality sound and stage lighting.
CLICK HERE if you'd like someone to contact you about raising money for your charity. CLICK HERE if you want to book a party or corporate event.
Many new shows will be announced soon. Click here to join gimmeLIVE's FREE Concert Club and email list. You'll get special deals and prime seats before tickets go on sale to the public.
There is plenty of nearby parking at 7 lots from 150 feet away to 3 blocks away. Lots are 25 Cents/Hour (see map). Street parking is more. All parking is FREE after 8pm and on Sundays.
Want us to produce a concert or festival to raise money for your organization? Click here
Want to sponsor one of our shows? Click here