Critically Acclaimed Shows ... Up Close & Personal
WILLIE J. LAWS BAND W/ JOE MOSS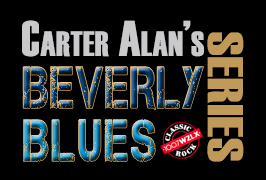 Blues Hall of Famer Joe Moss joins the Last Prophet of the Funky Texas Blues Willie J. Laws Band at WZLX Music Director, Carter Alan's Beverly Blues Series "If you don't know Willie J. Laws, think Robert Cray meets BB King, visiting Jimi Hendrix!"
Joe is one of our favorite performers at Buddy Guy's Legends
Funky Texas Blues meets Real Chicago Blues for a hot night with cool drinks and world-class food at the most intimate, elegant listening room on Boston's North Shore!
WORLD CLASS PASTRAMI COMES TO 9 WALLIS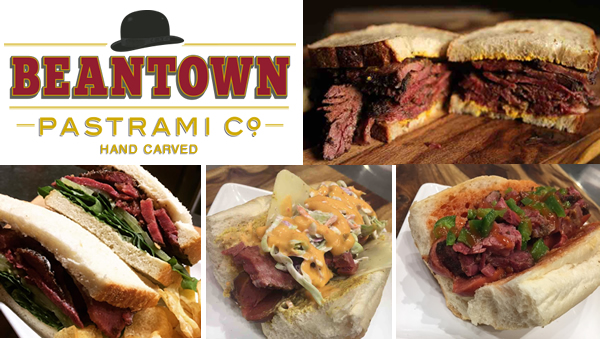 Special Pop-Up Beantown Pastrami will sell their world-class sandwiches at this show starting at 6:30pm.
"Beantown Pastrami Co. sandwiches give New York a run for its money."
Videos - Willie J. Laws Band & Joe Moss Band
ABOUT WILLIE J. LAWS BAND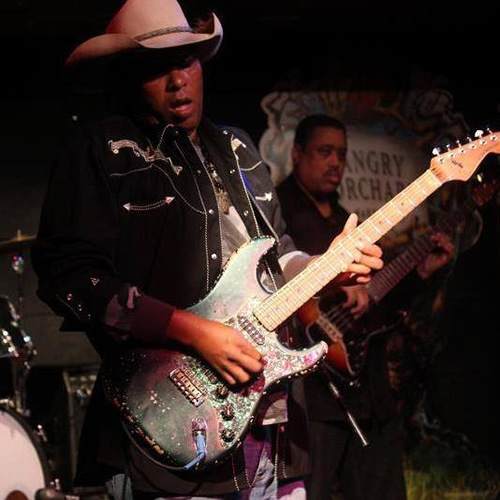 Think Robert Cray meets B.B. King while visiting Jimi Hendrix. It can't help but groove you!
"MUSIC THAT STICKS TO YOUR RIBS Willie J Laws plays music you can feel"
"Clearly, one of the finest players in New England ... The Texas to California to New Orleans to New England transplant is one of the jewels in the local areas music scene."
"Willie lives by his own words, his songs have depth, dynamics and flow. His ability to charm an audience is evidenced in his quick rise in the New England Blues scene. Everybody loves Willie J Laws."
2015 Boston Music Award Nominee Willie J. Laws has has traveled the world making music for over 25 years. The influences heard in the music of the Willie J. Laws Band are many and eclectic. There are deep roots in Texas music tradition and uniquely American roots music.
Raised in the Gulf Coast of Texas, Willie J. developed his "funky blues" guitar and vocal sound, influenced by Texas Blues and R&B, Tex-Mex Tejano/Conjunto, Louisiana Zydeco, and Country.
Fans call him "the Real Deal". His work over the past 25 years includes performing as the house band for The House of Blues in both Las Vegas and New Orleans, and as well as Margaritaville in the "Crescent City". He performs nationally and internationally with the Grammy award-winning Tejano band "Los Texmaniacs". While living in Texas, Louisiana, Nevada, and California he repeatedly opened for BB King, Etta James, Buddy Guy, Willie Nelson, Hall & Oates, Lynyrd Skynyrd and numerous others. Willie was mentored by, and toured throughout the US with, the late Blues great and Texan, Phillip Walker, which you also hear in Willie's playing style. Willie now lives in Massachusetts, travels from NH to NYC to Texas and beyond, and plays hardcore, authentic Blues with a twist of Zydeco, R&B and Funk.
ABOUT JOE MOSS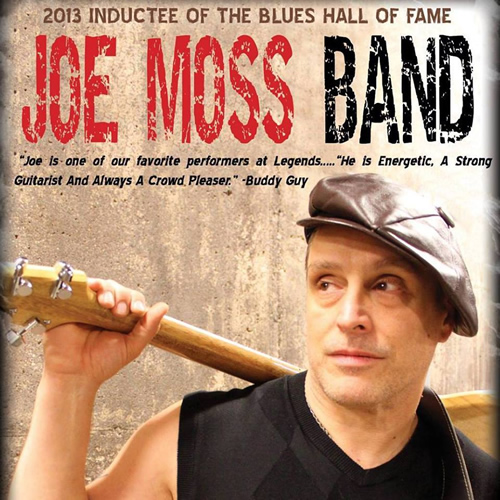 Few blues performers walk the walk to the degree of Chicago based guitarist/bandleader Joe Moss. One of the hardest working performers on the scene today. Not just an imitator of the music's glorious past, he strives to find his own sound and material within the styles he chooses to play. And the music world is taking notice. In 2013 Moss was inducted into the Blues Hall of Fame. The band is tight, featuring some of Chicago's finest blues musicians. A talented singer, writer, and guitarist, Joe is a consistent and entertaining performer with a monster groove.
2013 Inductee into the Blues Hall of Fame!
A guitarist since the age of 10, Moss was given his passport into the blues world by Buddy Scott, who noticed Moss at a jam session at Rosa's Blues Lounge in Chicago. Soon, Moss was playing seven nights a week as a member of Buddy's Rib Tip band. Moss' guitar skills quickly became notorious on the local scene and made him an in-demand sideman. In 1996 Joe started his own band and has recorded and toured constantly to date. Some of the people he had the pleasure of playing with include: Buddy Guy, Little Milton,Willy "Big Eyes" Smith, Lurrie Bell, Zora Young, Charles Wilson, Lil' Smokey Smothers, Syl Johnson, Big Time Sarah, Barkin' Bill Smith, Lefty Dizz, Magic Slim, A.C. Reed, Billy Branch,Walter Scott, Hollywood Scott, Mike Wheeler, James Wheeler and Little Mack Simmons. Joe has backed these artists all over the world. Joe has recorded 5 Albums with his own band The Joe Moss band.
ABOUT BEANTOWN PASTRAMI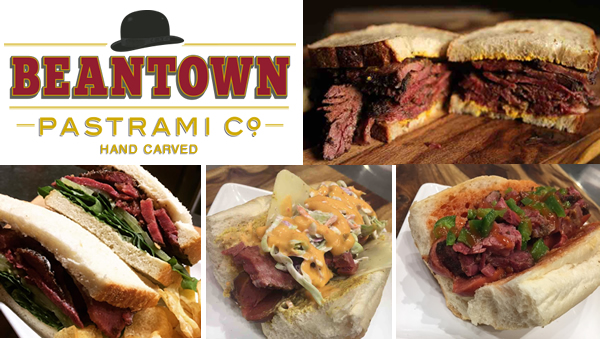 Beantown Pastrami Company is based on the simple premise that a World-Class city like Boston needs a world-class pastrami sandwich - either as good as or better than New York City. We are talking pastrami as it should be - brined, rubbed, smoked and steamed to tender and juicy perfection - and served on fresh baked light rye with perfectly made mustards. As cited in the Boston Globe ("Beantown Pastrami Co. sandwiches give New York a run for its money.")
Now you can get this world-class pastrami in Beverly - ONLY at 9 Wallis!
Beantown Pastrami goes through "a three-hour steaming process that creates meat so tender it has to be hand-carved. Putting it through a conventional deli slicer would result in a pile of pastrami shreds," explains owner, Joe Langhan, a founder of the Food Network.
Since opening several innovations have emerged such as the "PLT" - pastrami, lettuce and tomato (with Dijon mayonnaise), the Pilgrim (fresh roasted turkey, stuffing, cranberry compote & mayo) and the "Strami Dog" - an all beef, all natural hot dog (no added nitrates) steamed in pastrami juice, topped with pastrami that comes in several different versions. These include the Rachel Dog (with baby Swiss cheese, fresh made coleslaw, and Russian dressing); the Reuben Dog (with baby Swiss cheese, fresh made sauerkraut, and Russian dressing); or the Spicy Dog (with Jalepeno mustard).
SEE MENU
ABOUT 9 WALLIS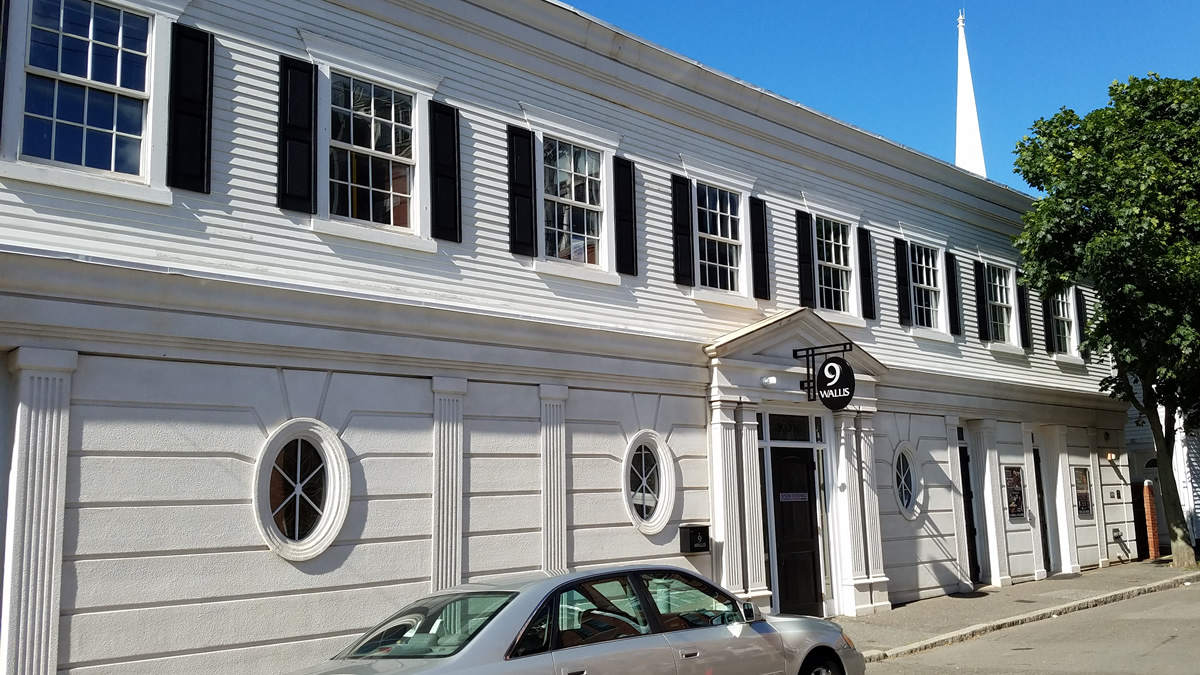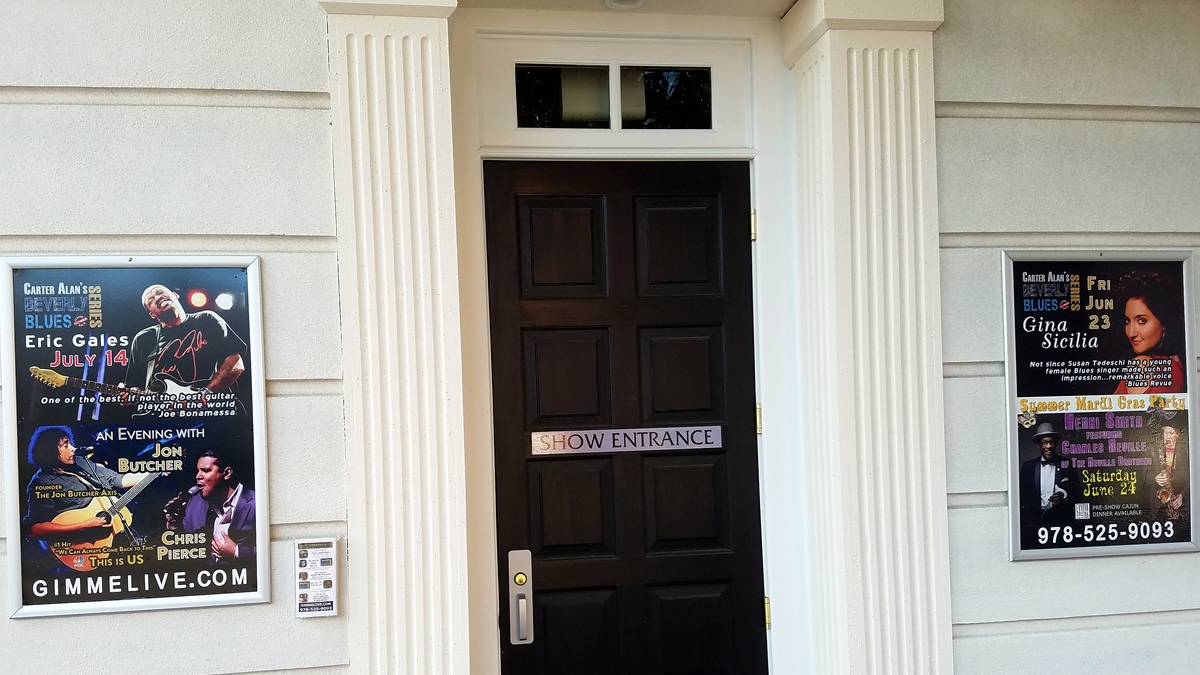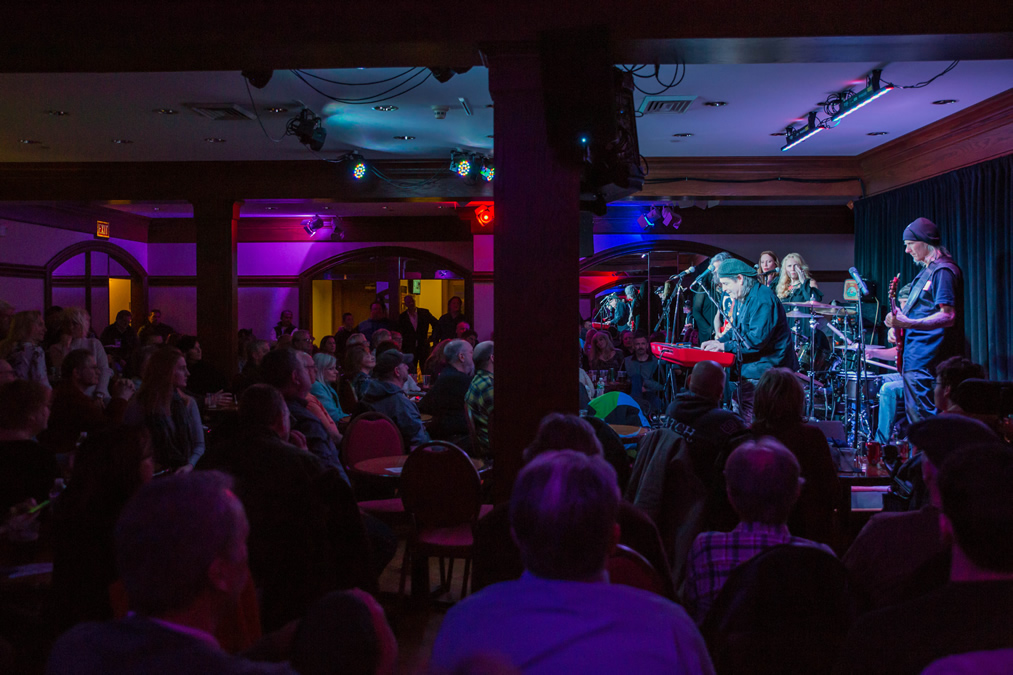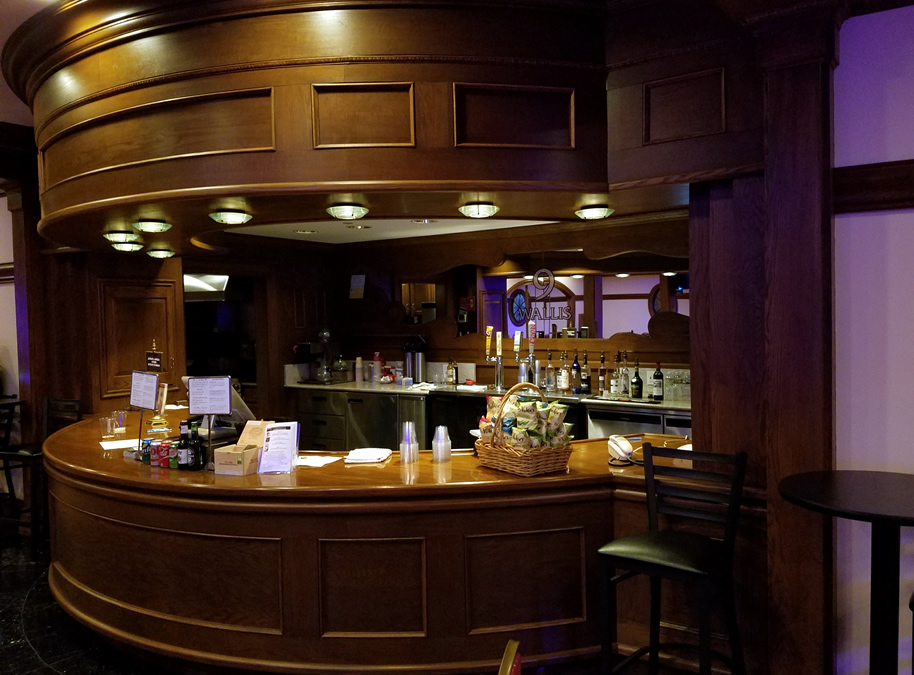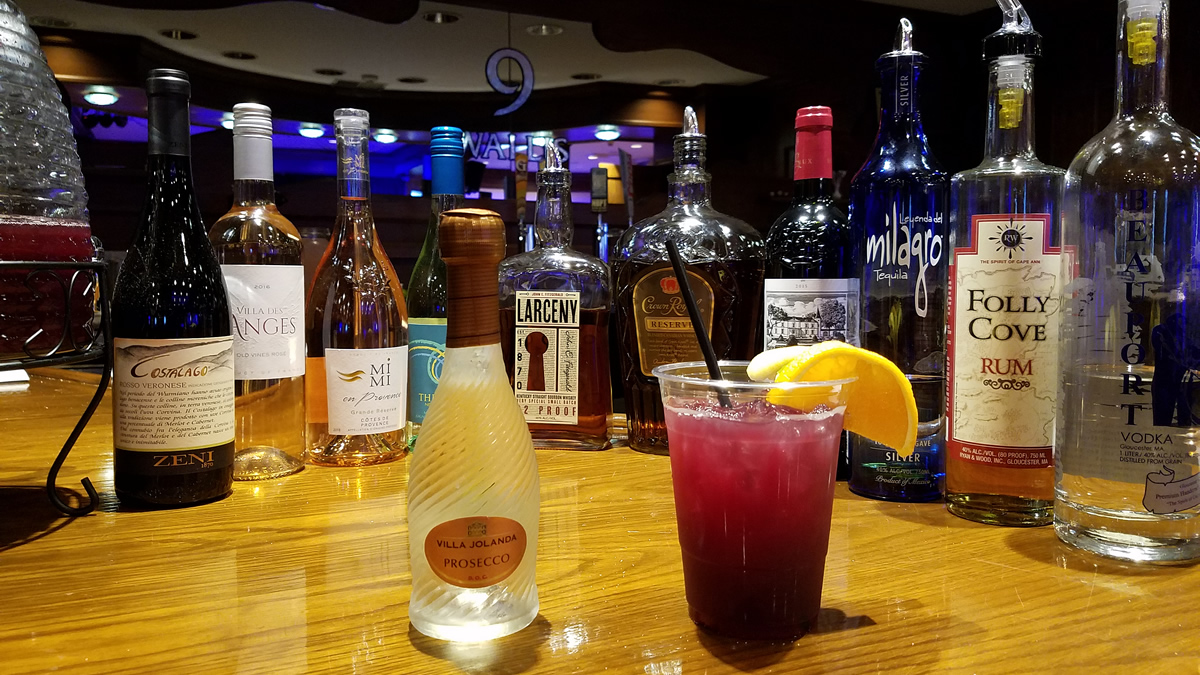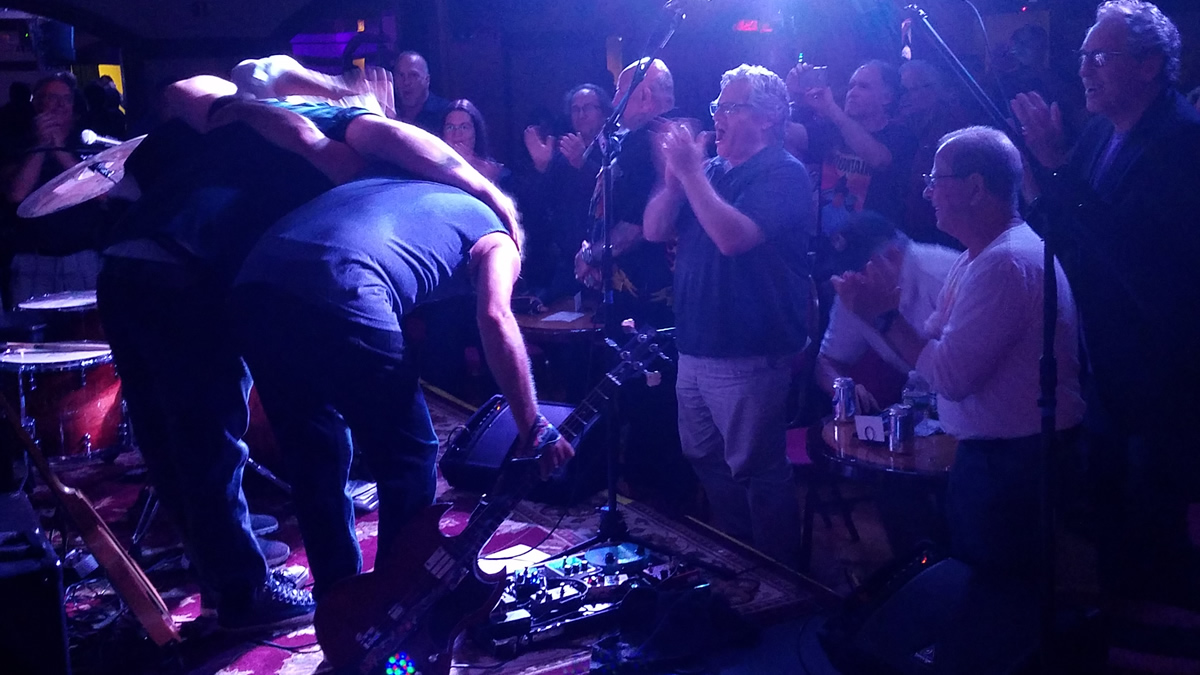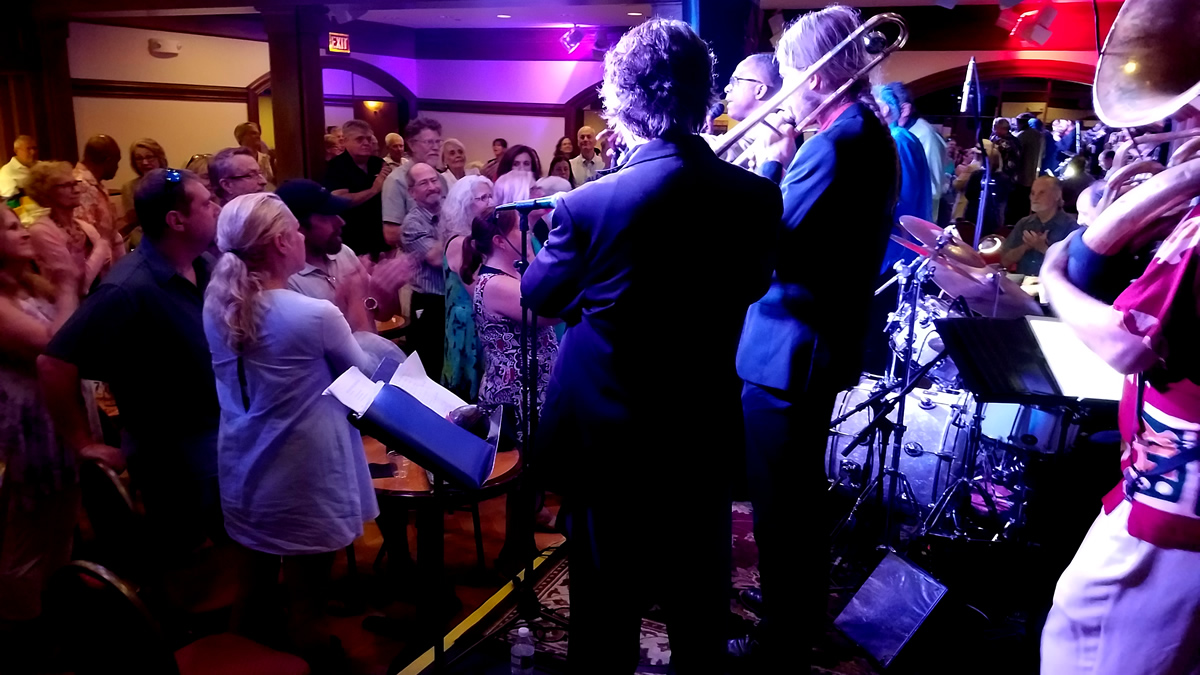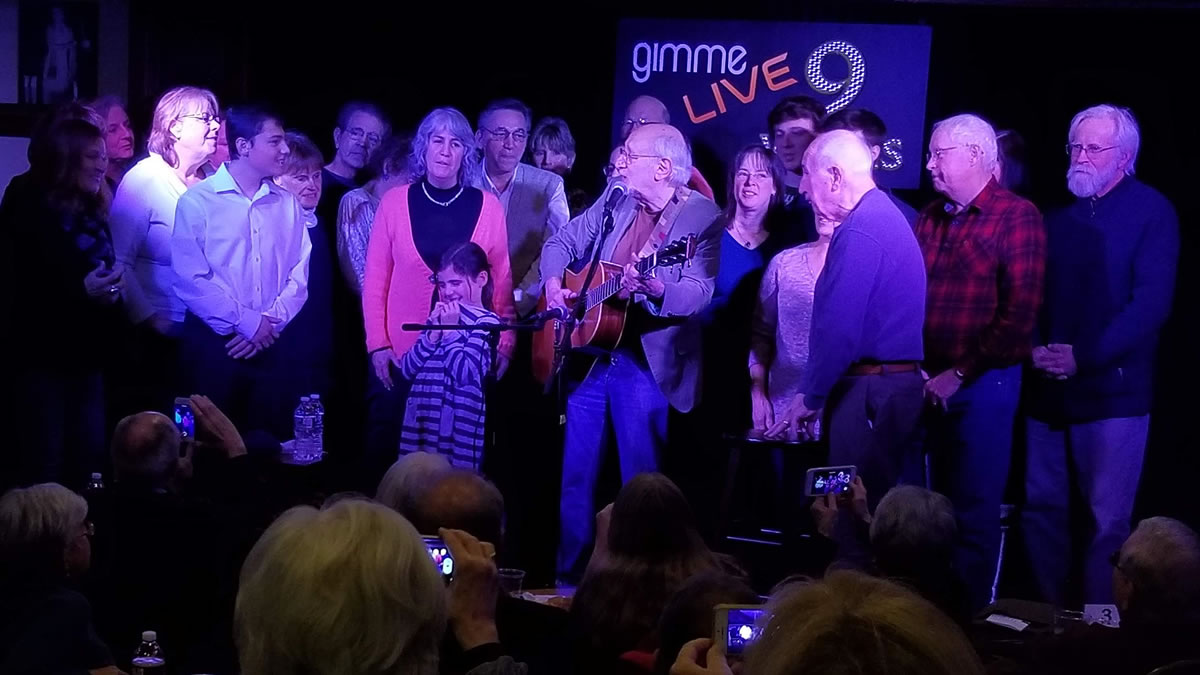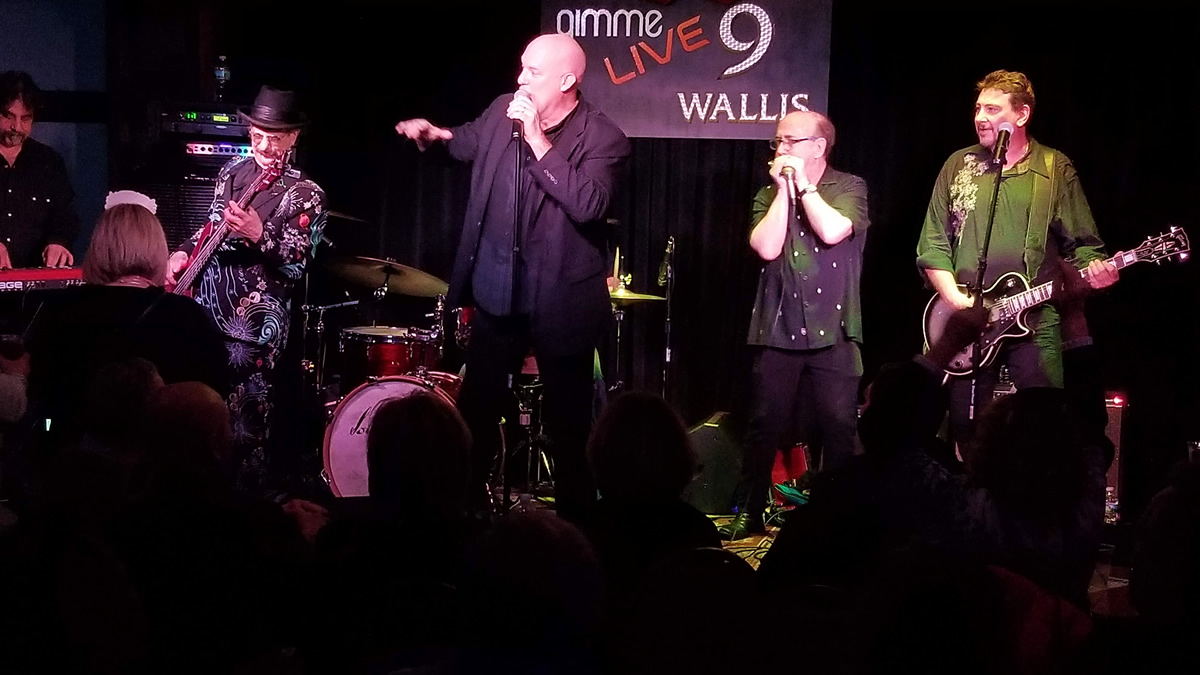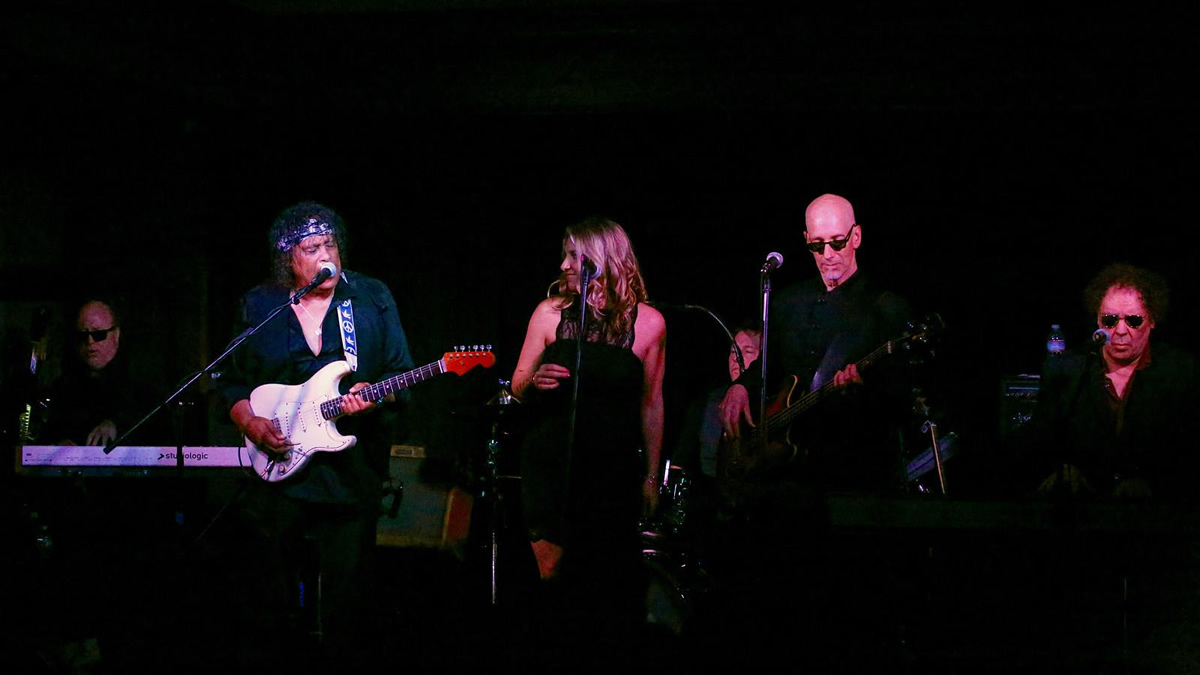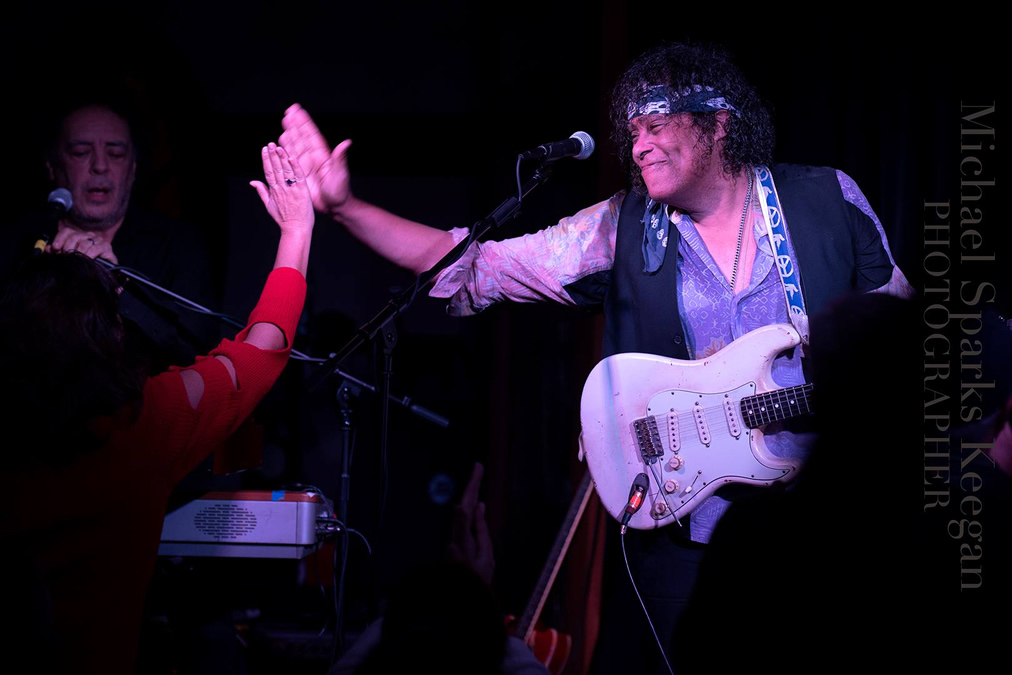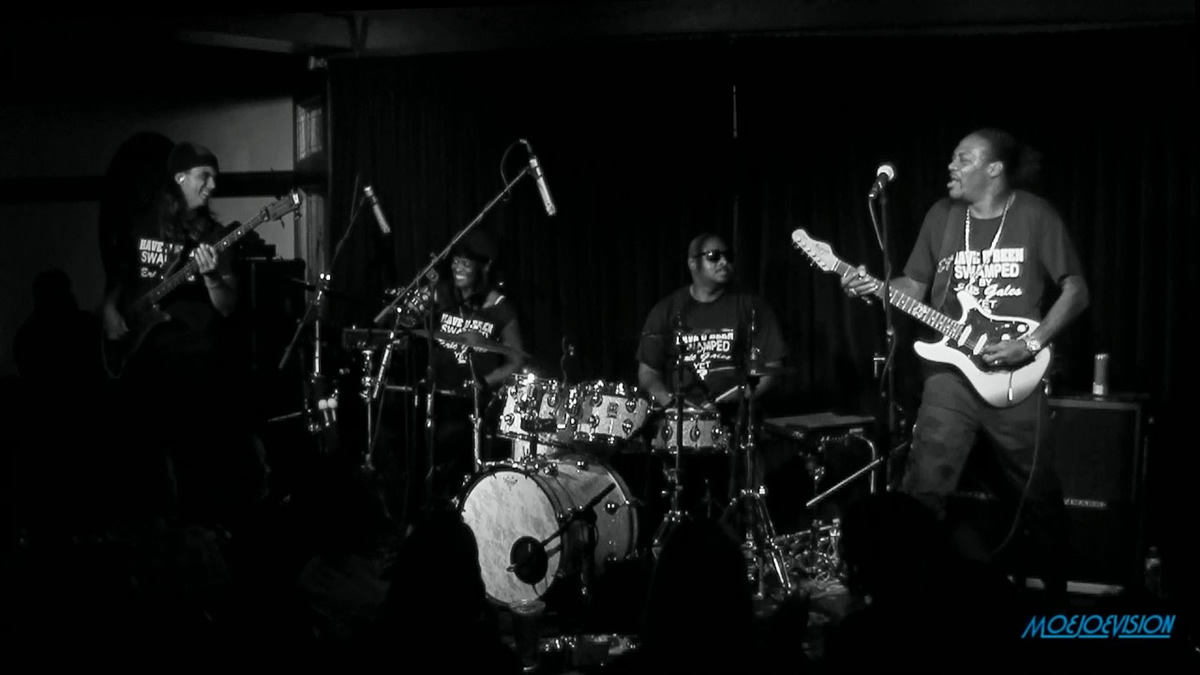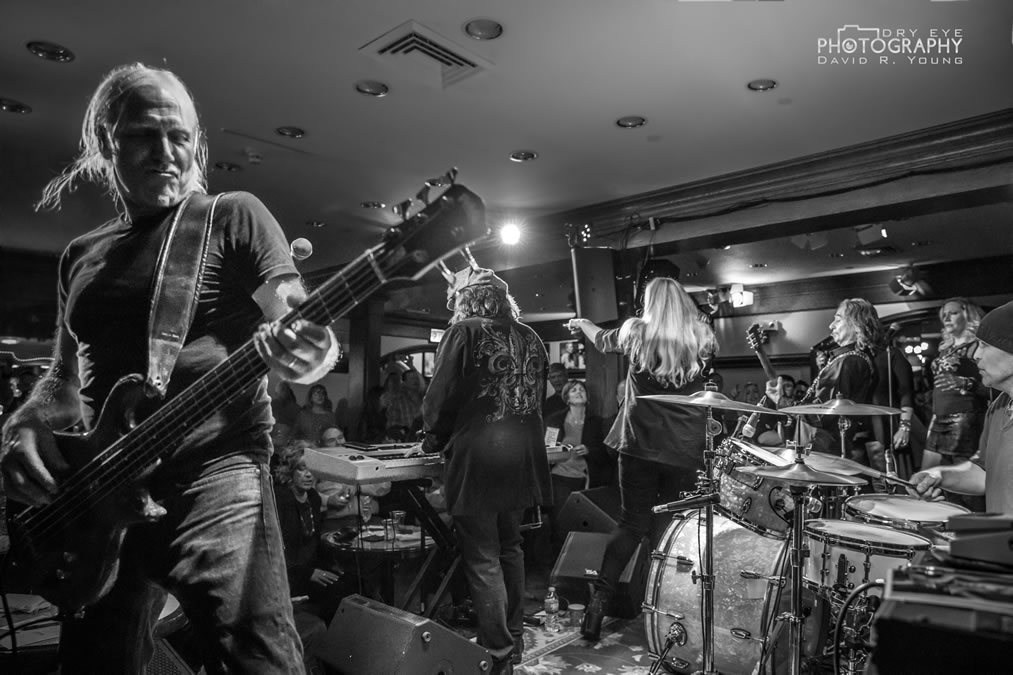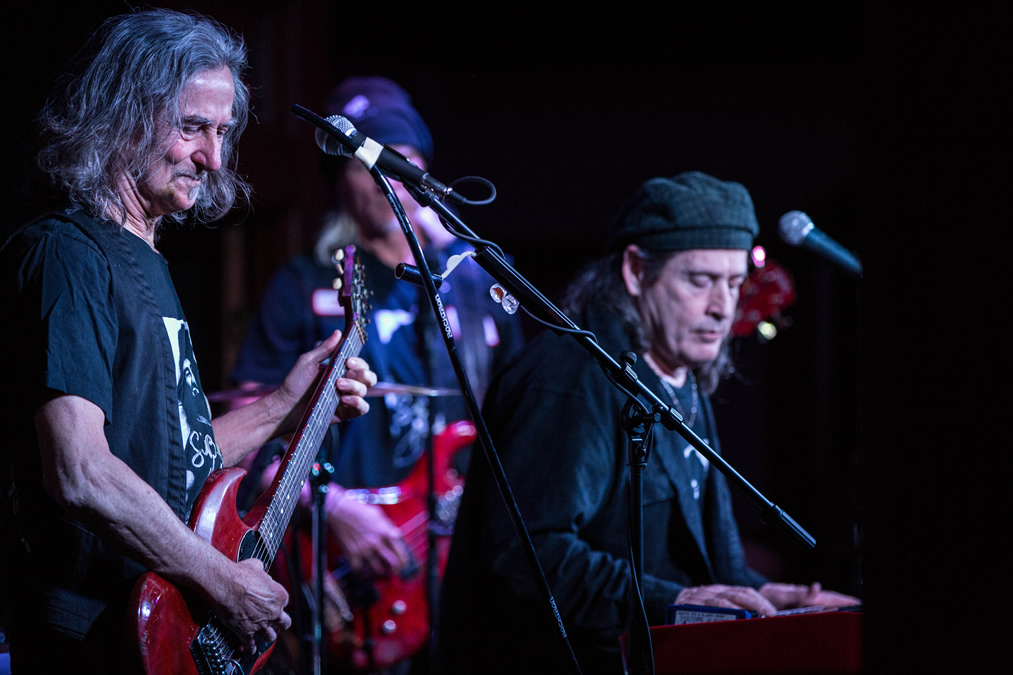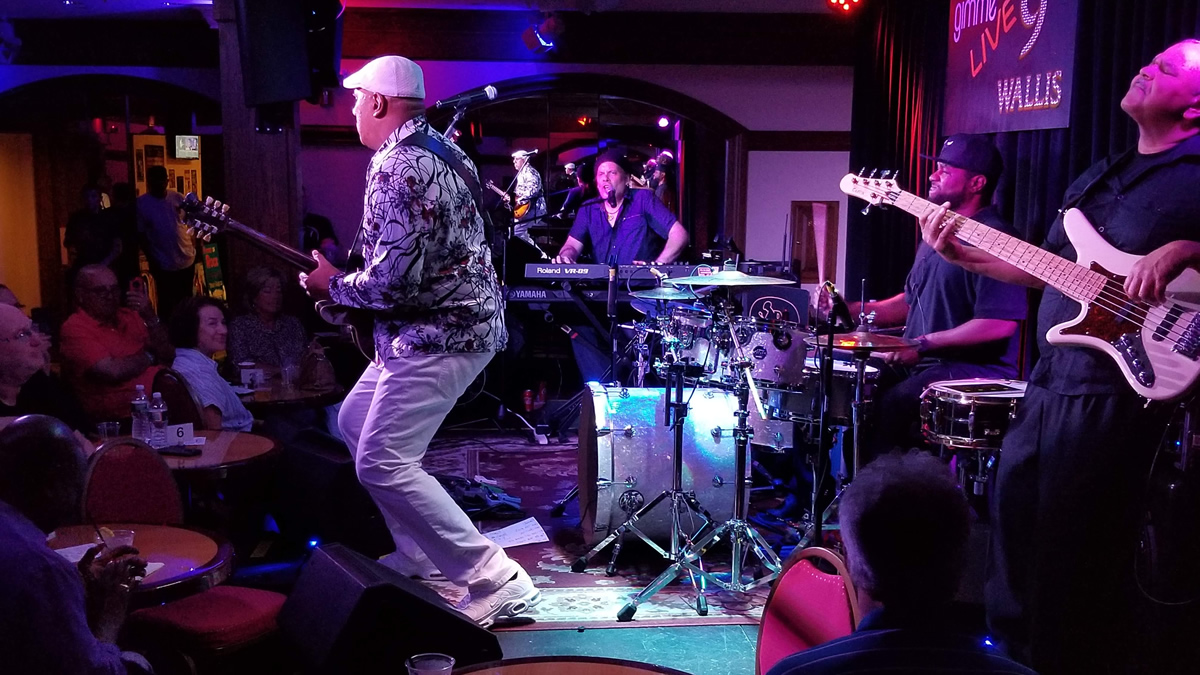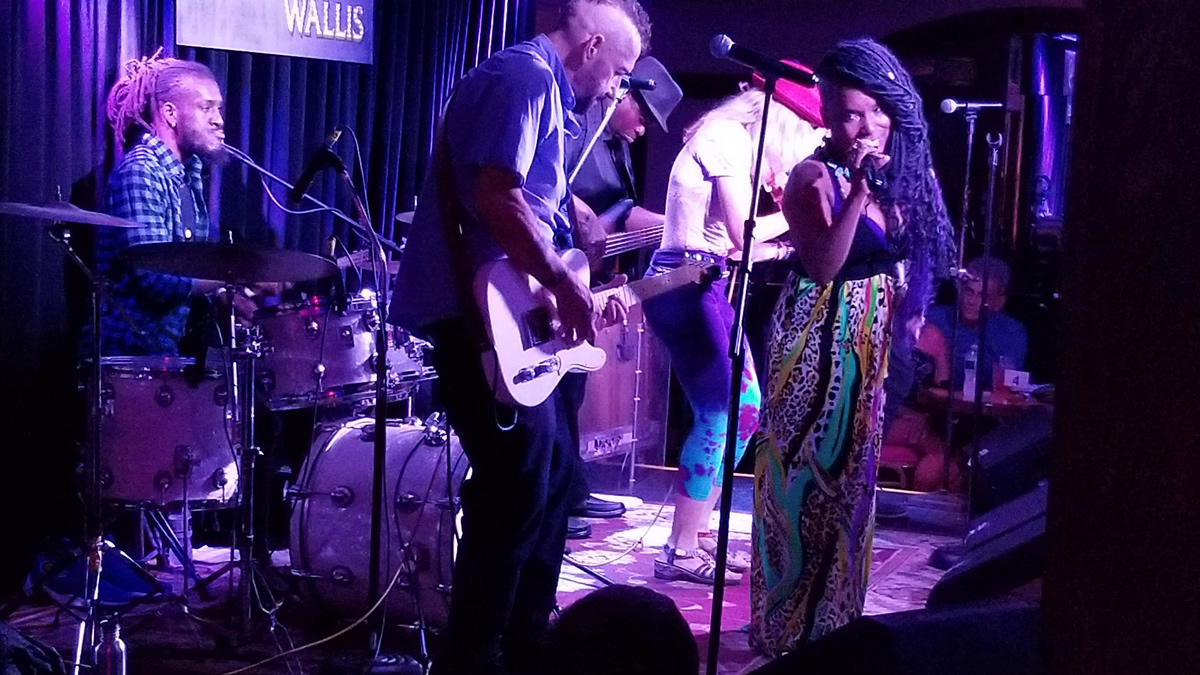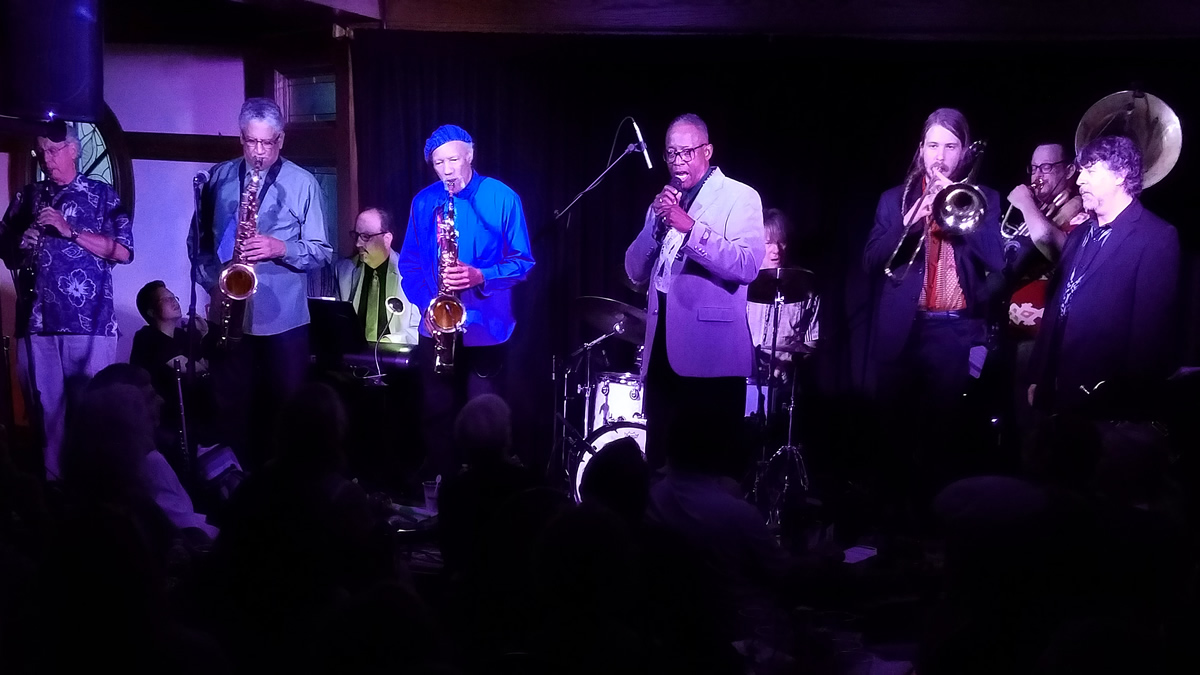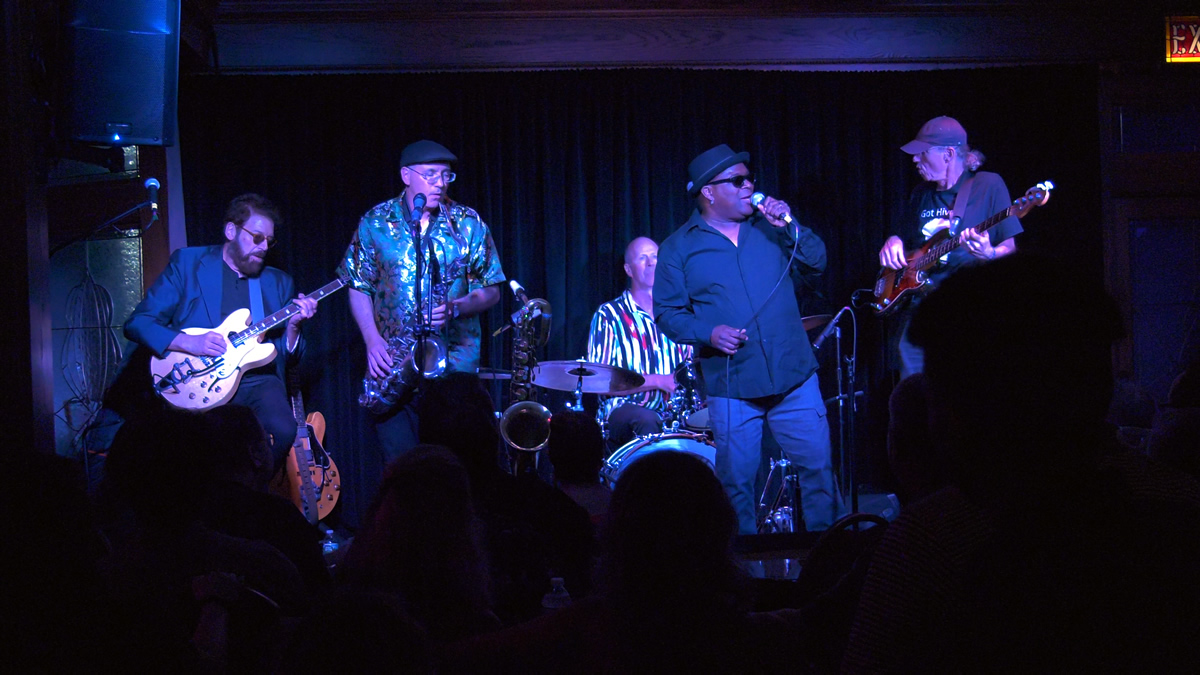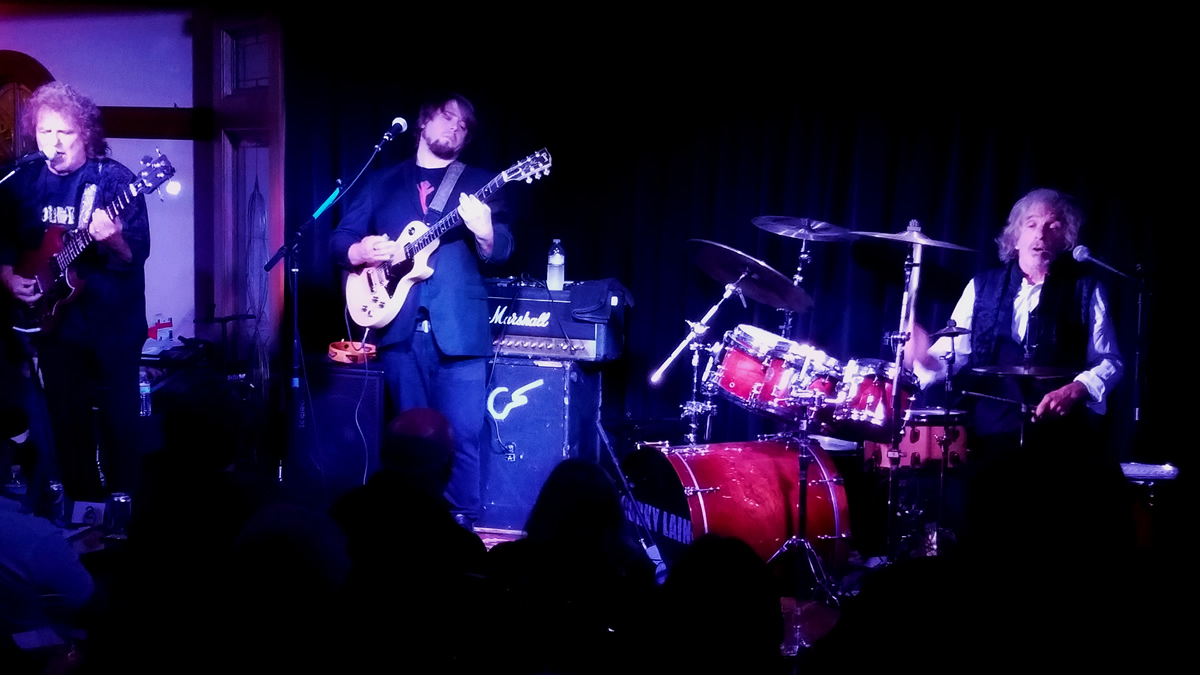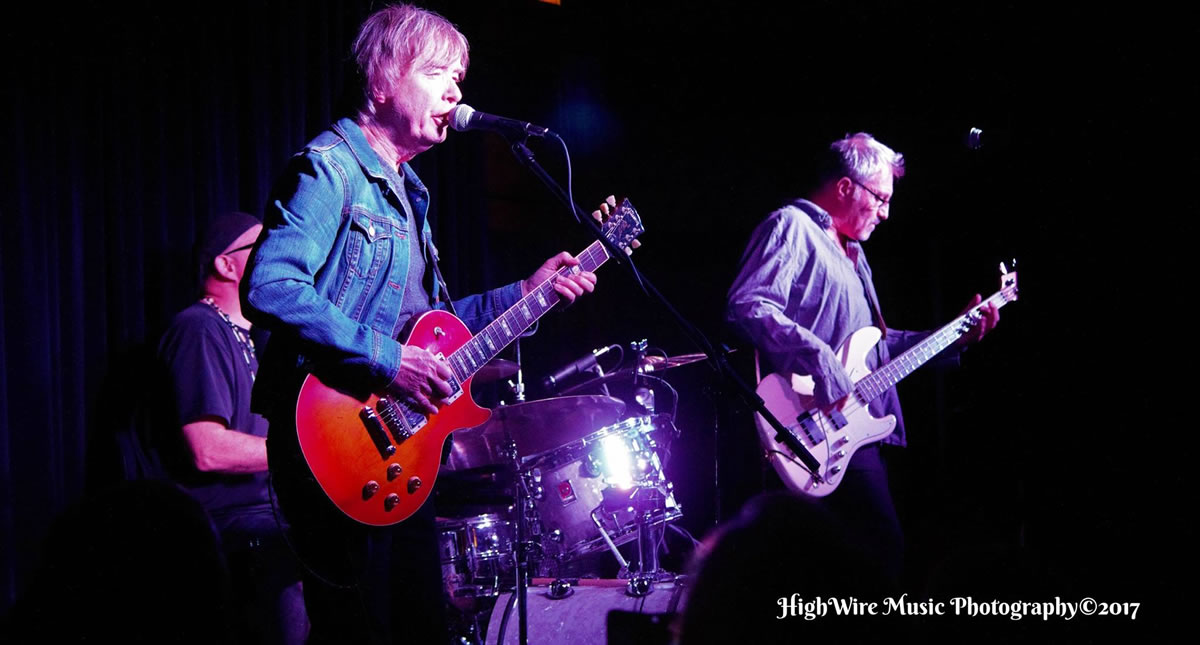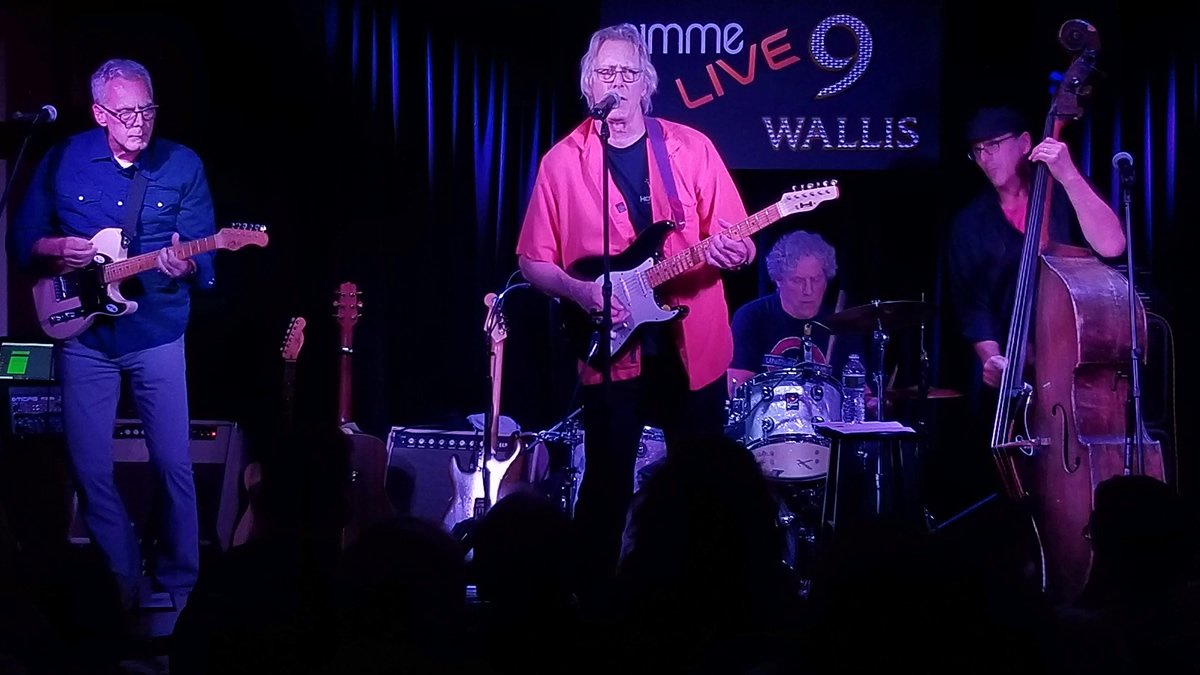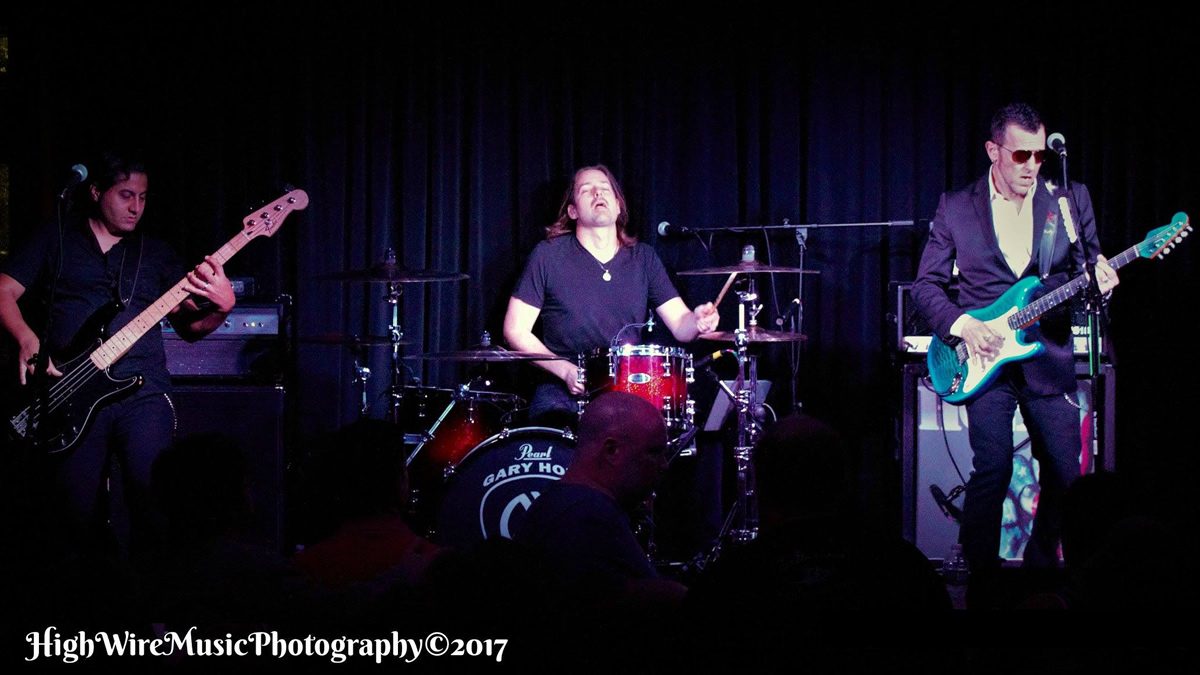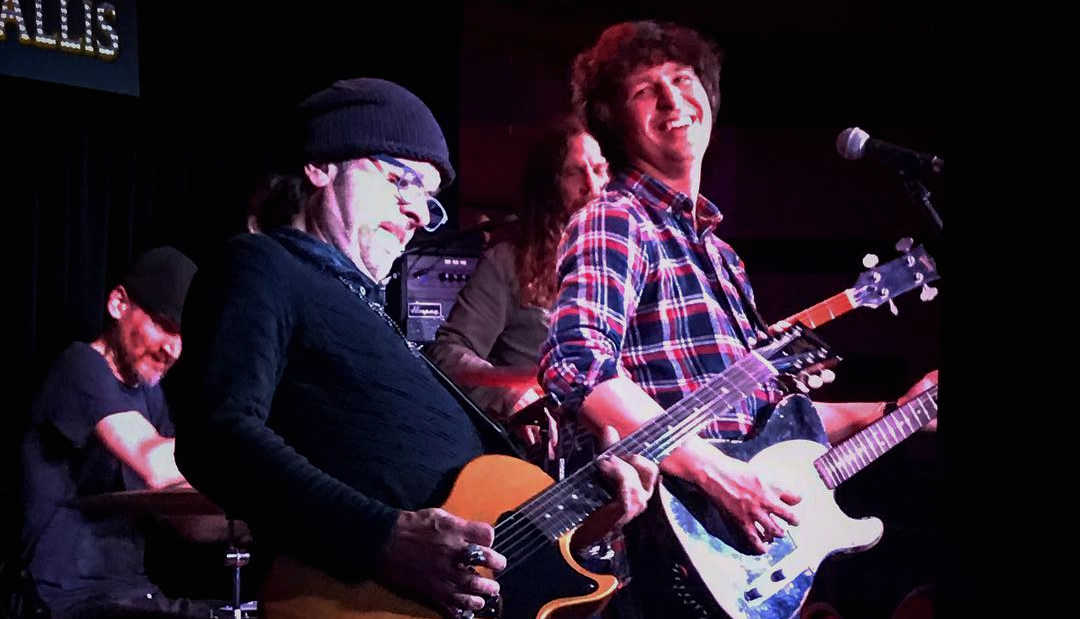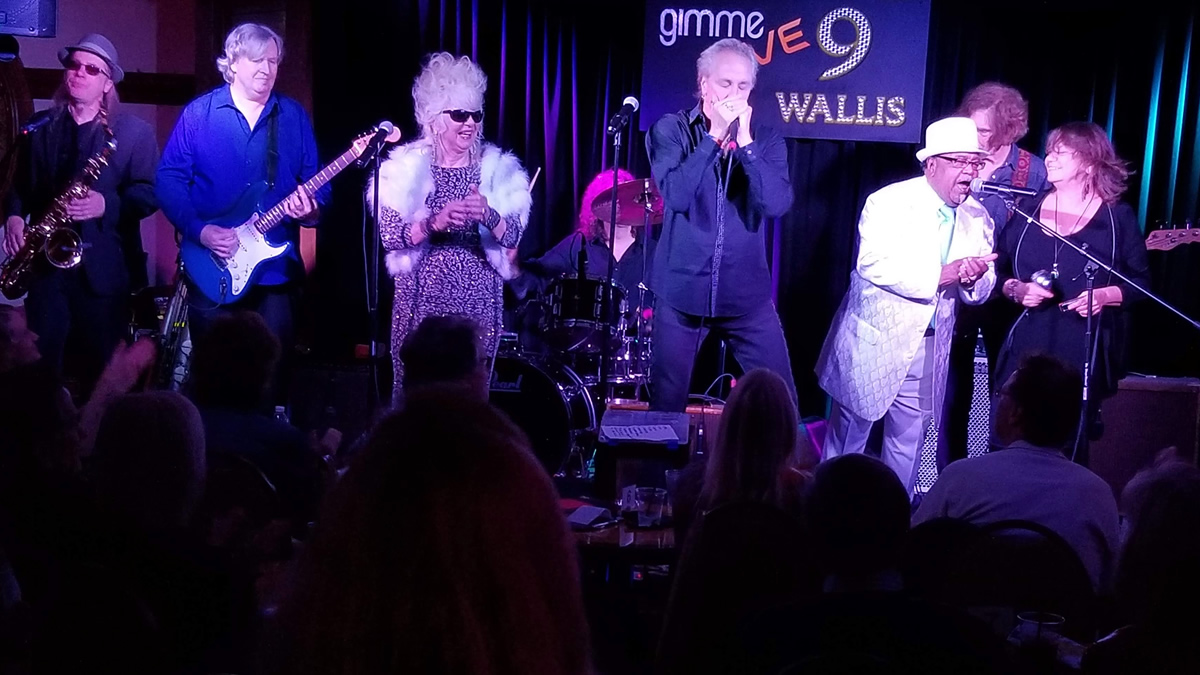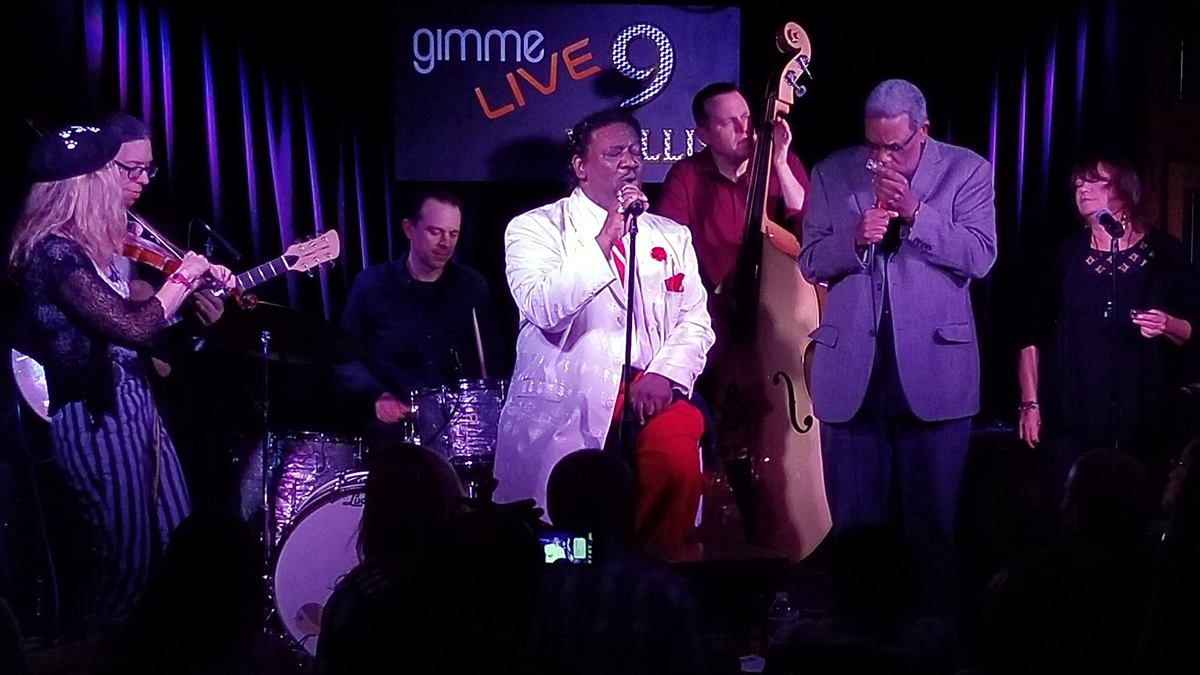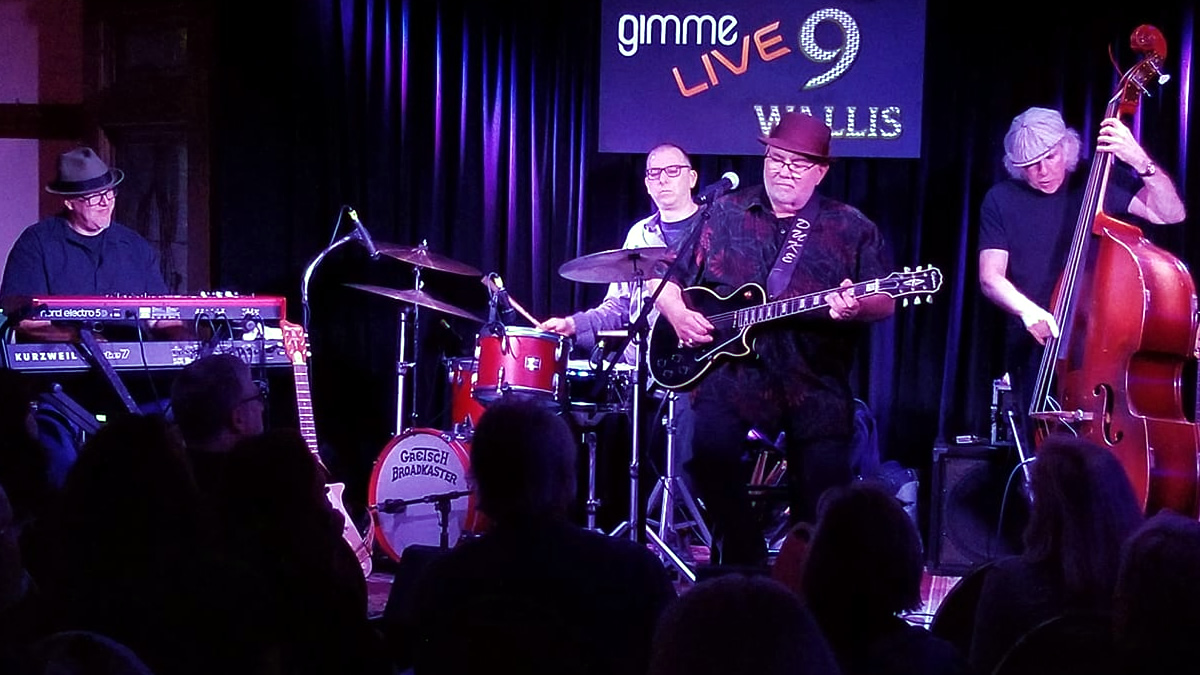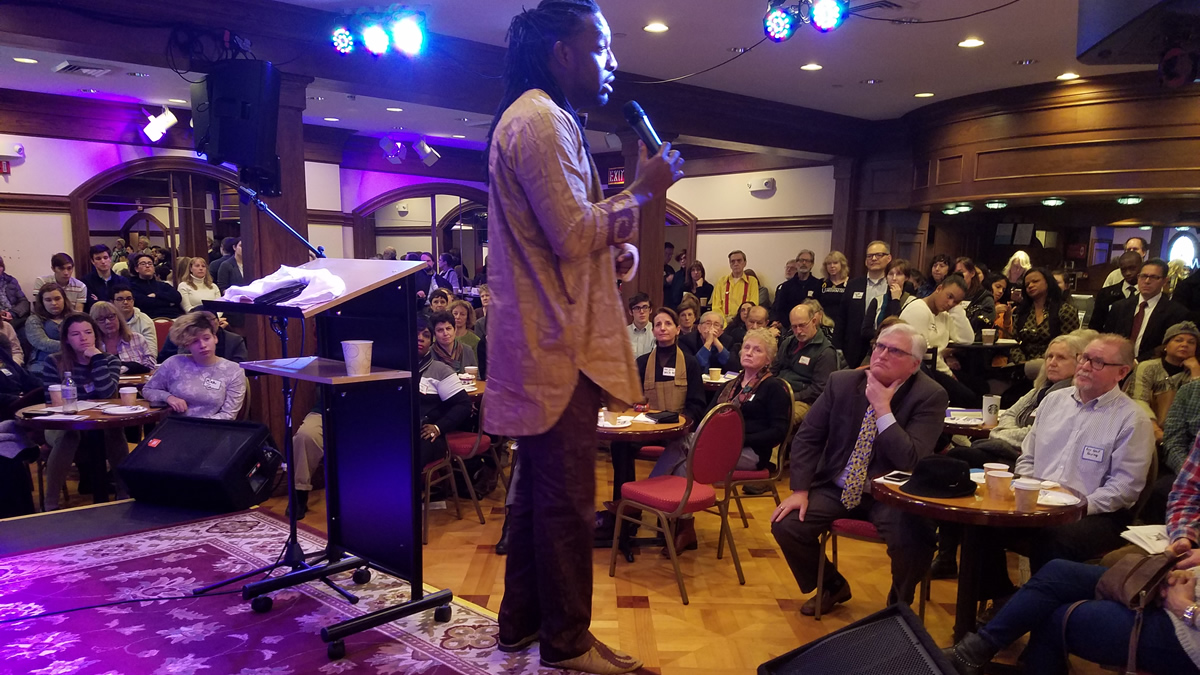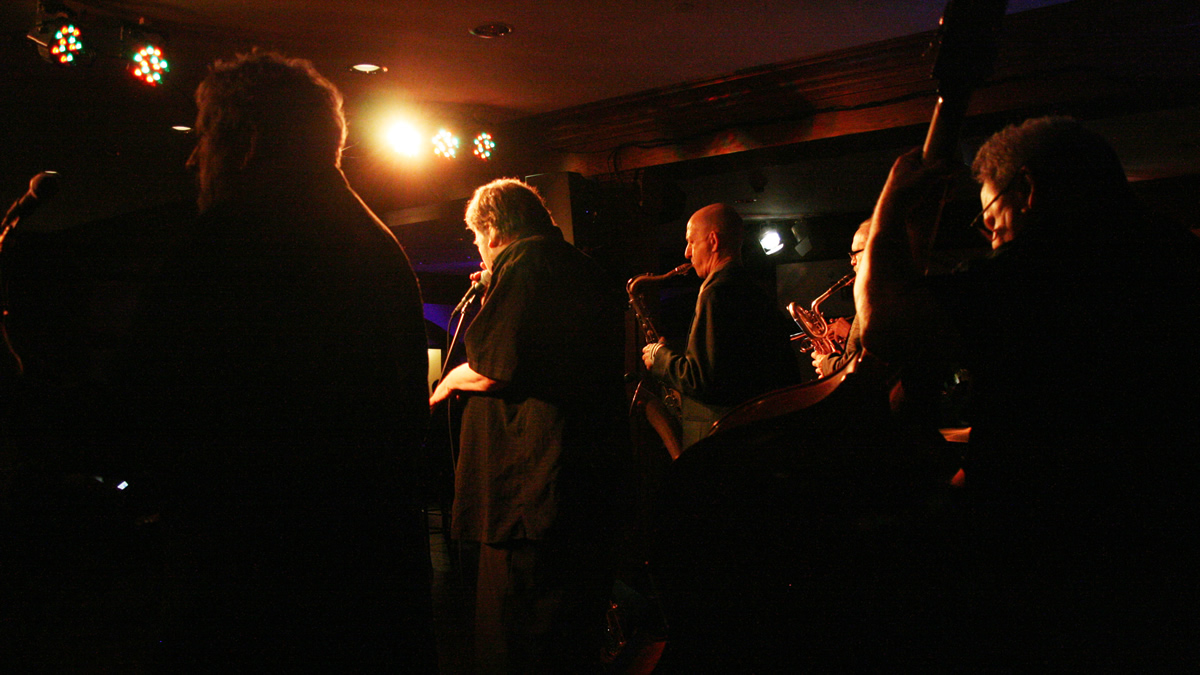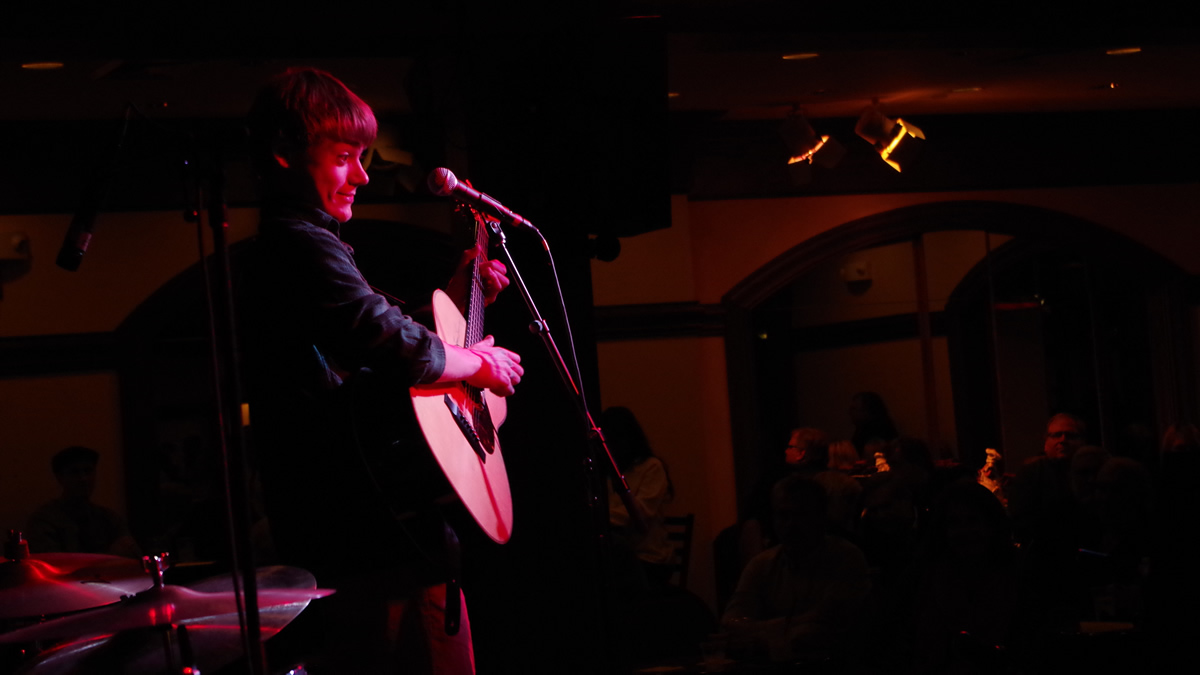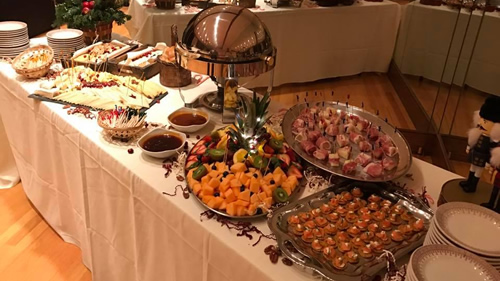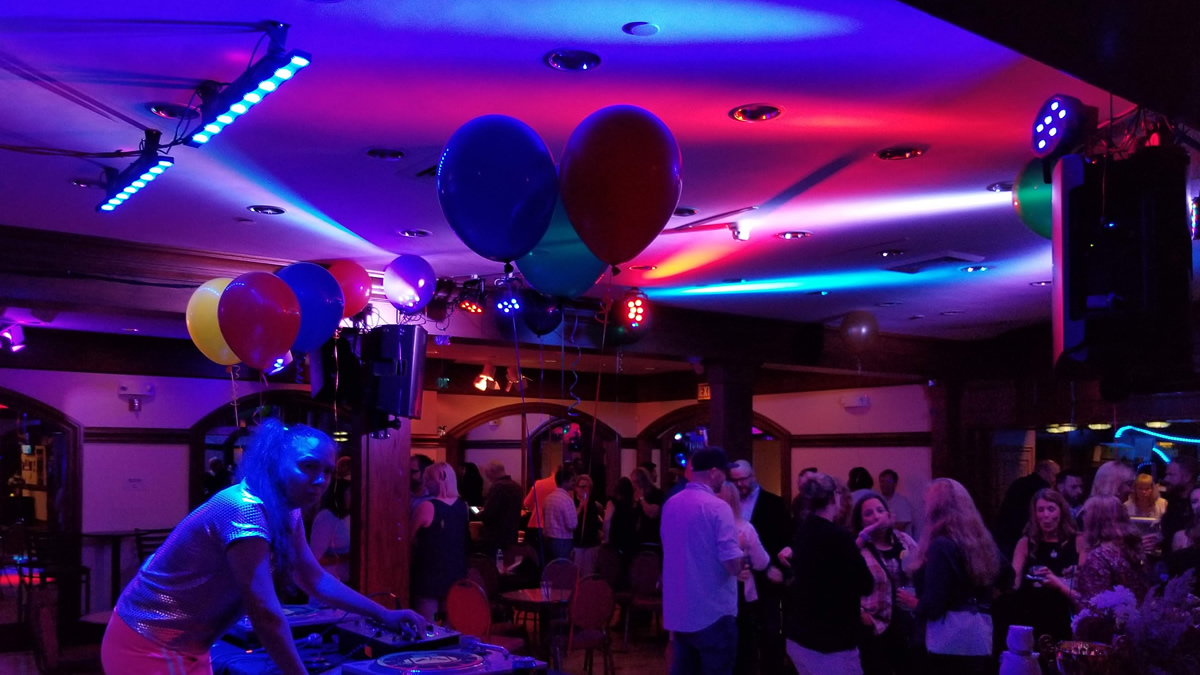 About 17 miles north of Boston, award-winning 9 Wallis is a gorgeous, fully restored, historic location conveniently situated in the heart of Downtown Beverly's Arts District at 9 Wallis Street, right next to the Larcom Theatre -- less than half a mile from the Beverly Depot rail station and 3 miles from Route 128, with plenty of nearby parking (see map).
In April 2017, after 4 years of presenting over a hundred shows at Beverly's Larcom Theatre (featuring Grammy-winners, Rock & Roll Hall of Famers and platinum recording artist), gimmeLIVE's owners Peter and Vickie Van Ness, transformed 9 Wallis into the most intimate, elegant, fully air conditioned listening room north of Boston with comfortable seating at tables, plus food & beverage service offering fine wines, local craft beers, specialty cocktails (featuring local distilleries and all-natural juices) and top-shelf spirits.
In August 2018, Peter and Vickie were presented with the Boston Blues Society's Keeping the Blues Alive Award for their work at 9 Wallis.
Because of its beautifully restored, tremendously flexible space with the best dance floor on Boston's North Shore, 9 Wallis has become a favorite venue for fundraisers, private parties and corporate events. Local charities have raised thousands of dollars at 9 Wallis (see examples). With world-class entertainment, an event can begin as a cocktail party or fully seated dinner...then transform into a nightclub-style dance party with concert quality sound and stage lighting.
CLICK HERE if you'd like someone to contact you about raising money for your charity. CLICK HERE if you want to book a party or corporate event.
Many new shows will be announced soon. Click here to join gimmeLIVE's FREE Concert Club and email list. You'll get special deals and prime seats before tickets go on sale to the public.
There is plenty of nearby parking at 7 lots from 150 feet away to 3 blocks away. Lots are 25 Cents/Hour (see map). Street parking is more. All parking is FREE after 8pm and on Sundays.
Want us to produce a concert or festival to raise money for your organization? Click here
Want to sponsor one of our shows? Click here