MAC Drive-In Summer Concert Series #SaveOurStages
LIVE IN PERSON
BARRENCE WHITFIELD
DATE
Sunday, July 26, 2020

All tickets for prior dates of this show will be honored on the date above with the same seats.

TIME
6:00PM (Gate Opens 5:15PM)
VENUE

Manchester Athletic Club (

MAP

)

8 Atwater Avenue

Manchester-by-the-Sea

,

MA 01944

Venue Details
TICKETS
$75.00 Per Vehicle (Limit 6 People Per Vehicle)

All Tickets $100.00 @ Gate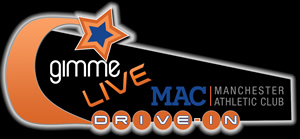 Multiple award-winning soul singer Barrence Whitfield brings it home to the North Shore with former Savages in a safe, spectacular environment just 1 minute off Route 128!
We're bringing a big stage and awesome sound (of course) to the back parking lot at the Manchester Athletic Club surrounded by trees and a rock cliff. Every car gets 2 parking spaces, so capacity is limited. Social distancing and all COVID-19 safety guidelines will be followed (see details).
Don't miss your only chance this summer to catch the legendary Barrence Whitfield with former Savages live on-stage right in your own backyard!
Your attendance helps support the #SaveOurStages movement.
BARRENCE WHITFIELD VIDEOS
[See BIO here]
ABOUT BARRENCE WHITFIELD
[See full bio]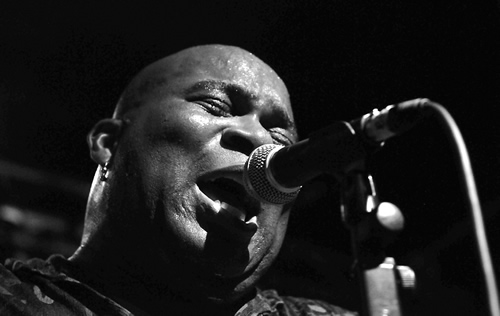 Winner of 7 Boston Music Awards, Barrence Whitfield is a full-throttle soul screamer in the spirit of Little Richard, Wilson Pickett, Solomon Burke and James Brown. He has been described as the owner of one incredible pair of lungs, with limitless energy and unmatched enthusiasm for his music and his audience. Barrence is a rarity in this 3--one of a few black, rock n roll singer/entertainers who Spin Magazine says maintains a "frenzied" performance.
Whitfield is a performer so consumed with satisfying his audiences that he has been called 'crazed, frenetic and completely unhinged.' Barrence, the singer made up of equal parts Arthur Alexander, Nolan Porter and James Carr this mofo burns.
After college, Barrence, like many organic music lovers, found himself working in a Kenmore Square record shop called Nuggets. There, he was discovered by guitarist Peter Greenberg, of the legendary Boston bands DMZ and The Lyres. Through this introduction, Barrence got his first taste of the rock 'n roll life and Boston's music scene. Boston reciprocated in kind with 7 Boston Music Awards, including Best all Around Male Vocalist, Best R&B Vocalist and Best R&B Band.
Barrence was not just well-received in Boston but throughout North America as well as achieving stardom on a much larger scale throughout Europe. A BBC journalist and well-known disc jockey, Andy Kershaw, fell in love with Barrence after hearing a live recording of him and his band, The Savages. According to Andy,
going to a Barrence Whitfield show is always a full-body experience because you can't sit down from wanting to continually shake your body and dance!
Before long, Barrence was opening for, and playing with performers like Bo Diddley, Tina Turner, George Thorogood, Robert Cray, the Reverend Solomon Burke, Los Lobos, Taj Mahal, Richard Thompson, Etta James, Buddy Guy, and many, many, more. Barrence has received critical acclaim on two country-soul albums he did with renowned singer/songwriter, Tom Russell, including the Merle Haggard Tribute Album.

GIMMELIVE's MAC Drive-In Summer Concert Series is presented in partnership with the Mancheester Athletic Club in their back parking lot surrounded by trees and rock cliffs.
The MAC is 1 minute off Rte 128 at Exit 15 - a pleasant 40 minute drive up the coast from Boston. See Map.
The MAC has been a community within a community for over 45 years. As one of the first multi-sport health clubs on the North Shore, MAC has continued to grow and evolve over the years allowing our members to recreate, improve & maintain their personal best in health and wellness. Their goal is to provide members with personalized programs specifically designed to meet their needs and see results. Whether you're looking to decrease body weight, increase strength, work on post injury/rehabilitation strength training, or even just change your eating habits and decrease stress -- the good people at the MAC can help you get there.