MAC Drive-In Summer Concert Series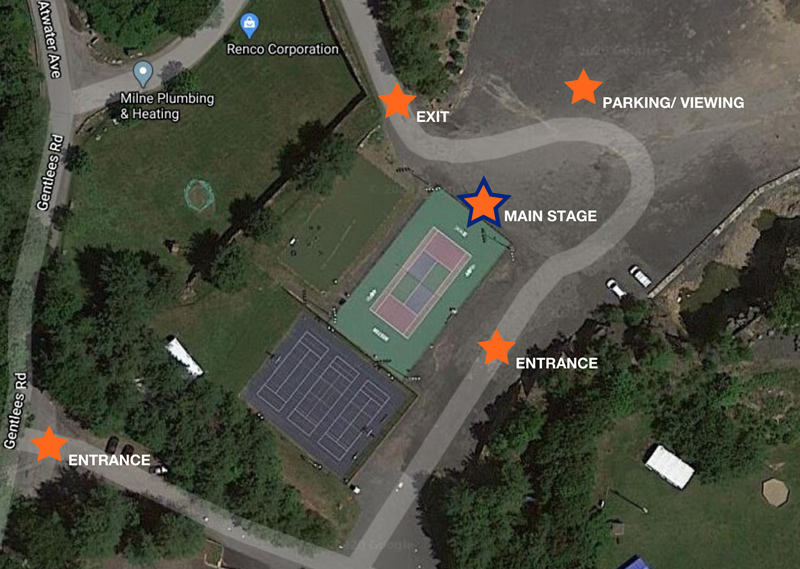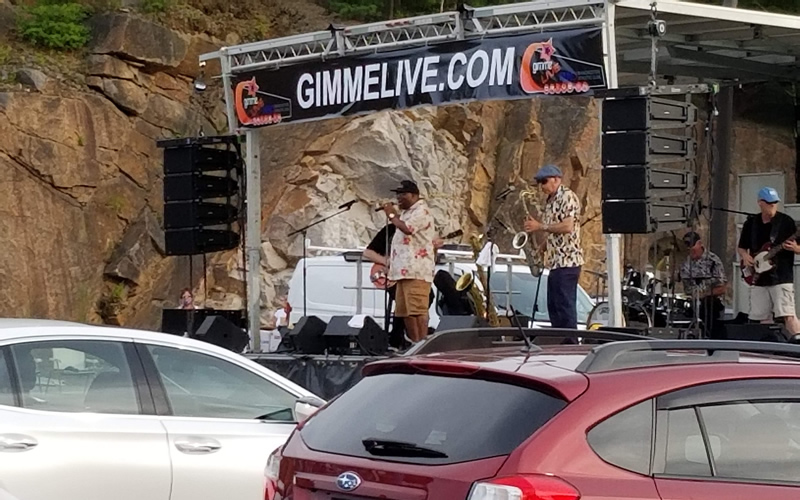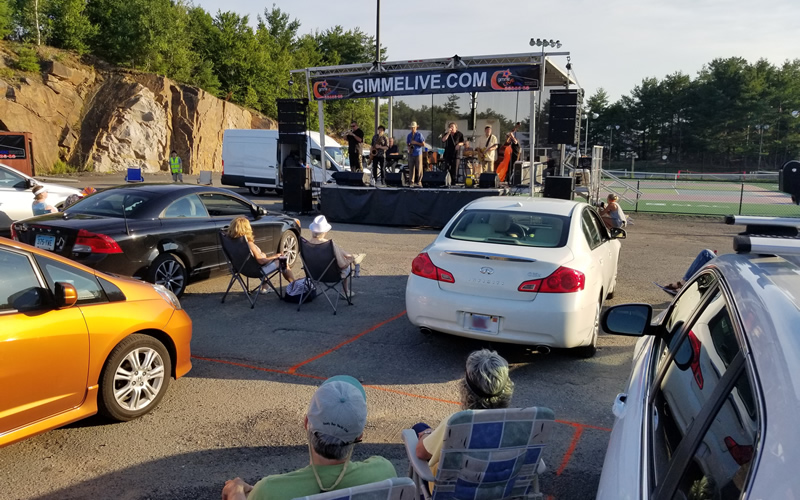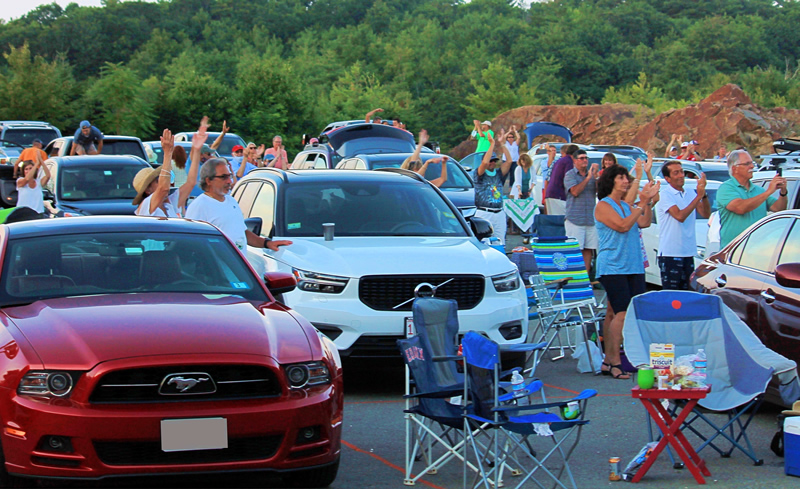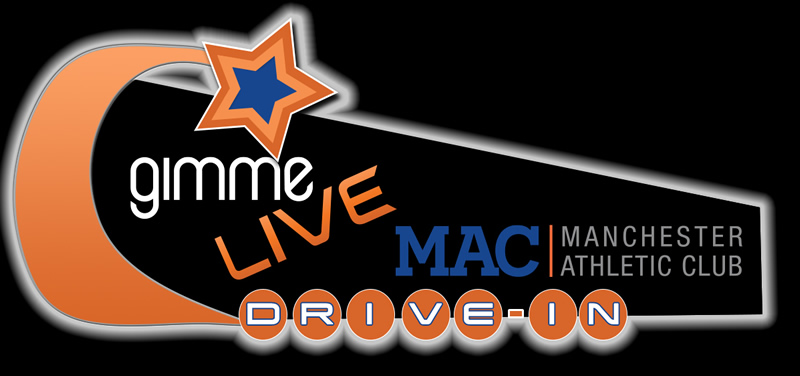 SPONSORED BY
LIVE MUSIC IS BACK in a Safe, Spectacular Environment [see lineup]
We know you've waited too long for live music. So have we! That's why we're so grateful to the good people at the Manchester Athletic Club for partnering with us to present gimmeLIVE's MAC Drive-In Summer Concert Series. We're bringing a big stage and awesome sound (of course) to their back parking lot surrounded by trees and rock cliffs. The MAC is 1 minute off Rte 128 at Exit 15 - a pleasant 40 minute drive up the coast from Boston. See Map. Here's how it works:
You buy a ticket for your car (limit 6 people per car). No Walk-Ins. Campers and other oversized vehicles will not be admitted.
The gate opens 45 minutes before the concert starts. Please bring your printed ticket or show on your phone.
An attendant will guide your vehicle to a parking space. Small cars in front. Larger vehicles in back. Please bring the smallest car you have.
Please park your car facing the stage. If you have a pick-up truck and want to sit in its bed, you can face the rear of your truck toward the stage. Pick-up trucks will be directed to the back with other larger vehicles.
You will have another parking space next to your car where you can put a lawn chair. Please do NOT bring umbrellas or tents or anything else that could block someone's view.
Please do not invite anyone into your space and please do not go to anyone else's space.
Please turn your car off as soon as you are parked. Once your car is parked, you will not be able to move it until the show is over.
We will not have any food or beverages for sale. Feel free to bring your own (prepared food ONLY, no cooking). No alcohol is allowed at the site.
This is a NO SMOKING venue. We cannot allow smoking anything anywhere at the venue.
NO PETS, please.
If you need to use the restroom we have porta-potties available that are sanitized before every show and each porta-potty is equipped with hand sanitizer.
Some artists may offer merchandise for sale, but they will NOT be at the merchandise table, nor will they be available for photos or meet & greet of any kind.
For everyone's safety, please do not leave your parking space except to use the bathrooms or go to the merchandise table, in which case please wear your mask and respect social distancing.
If weather is bad, we'll reschedule the concert.
COVID-19 AGREEMENT
NOTE: Your tickets are 100% transferrable. While we cannot offer refunds under any circumstances, it's easy to give or sell your tickets to someone else. All you need to do is send your confirmation email to them and they can use your tickets. If you lose your email, just call us at 978.525.9093 and we'll send you another one.
We are taking extra precautions to help prevent the spread of COVID-19 and keep everybody safe (see here). By purchasing a ticket, you agreed to the following:
You will follow all the reopening guidelines that are in place on the date of the show you're attending (see current guidelines)
You will NOT come to the show if you have been exposed to anyone with COVID-19 or you have been contacted by the MA COVID Team (or your local health department) who informed you that you have had contact with someone who tested positive for COVID-19 or you feel any symptoms that might be caused by COVID-19 check symptoms here.
You agree not to bring any pets.
You will follow all drive-in guidelines listed here along with any requests by our management and staff while you are at the show.
If it rains, we will postpone the show to a rain date. You agree not to seek a refund if you cannot attend the rain date.
If government regulations or safety requirements prevent the show from taking place as originally scheduled, we will postpone the show to a new date. You agree not to seek a refund if you cannot attend the new date.
If you cannot attend the show for any other reason, you will not seek a refund, regardless of what that reason is.
You will hold Van Ness Group, Inc., gimmeLIVE and Manchester Athletic Club harmless against any claims for damages of any kind if you become infected with COVID-19 even if you were infected at the show.