For a few summer weeks in 2020 LIVE MUSIC WAS BACK in a Safe, Spectacular Environment.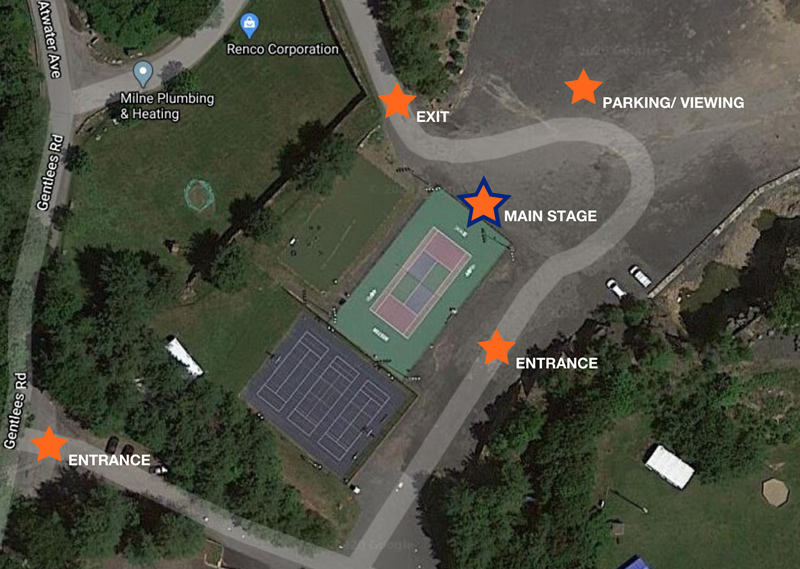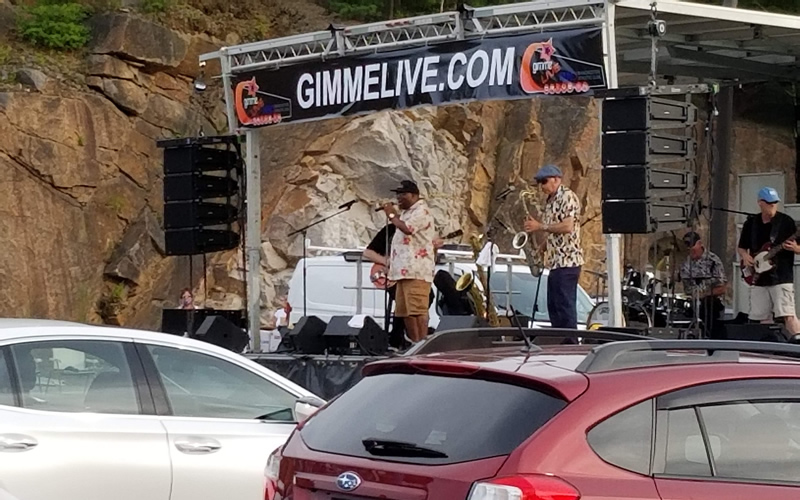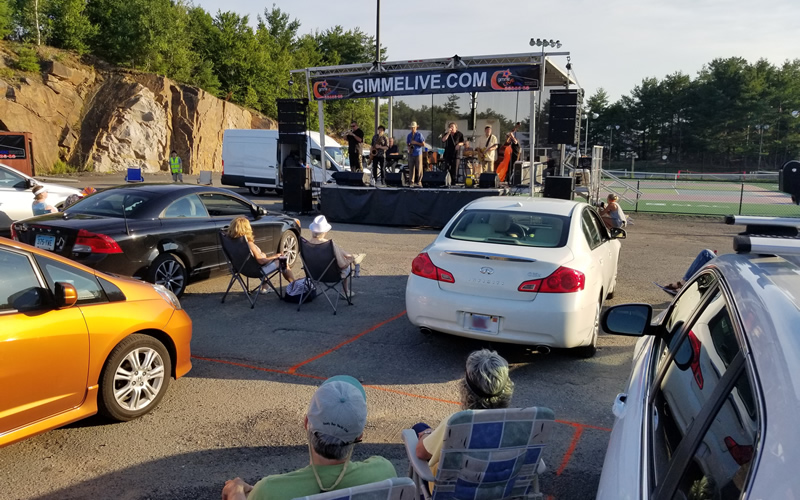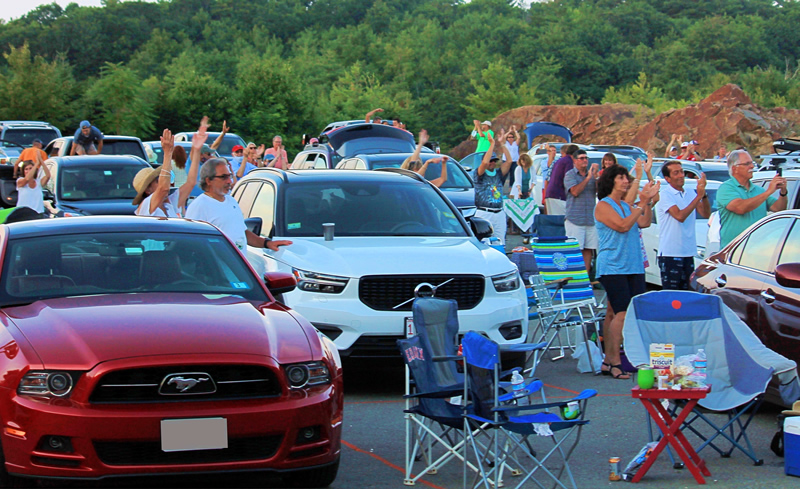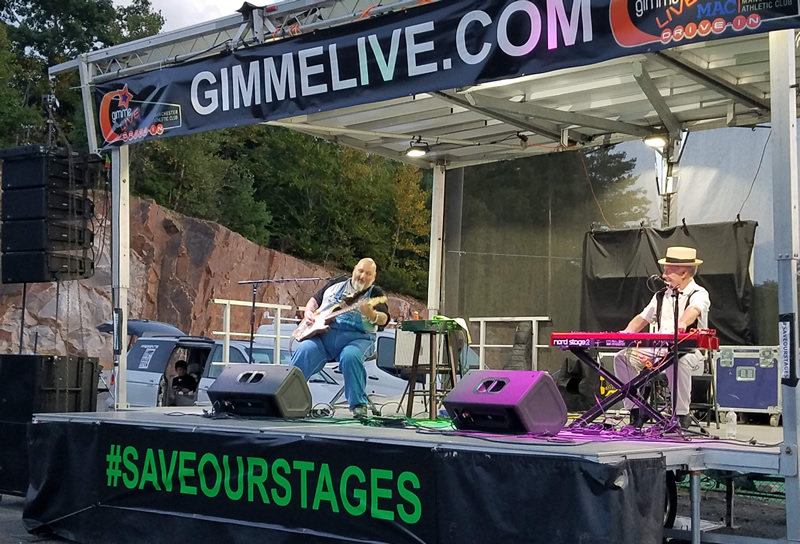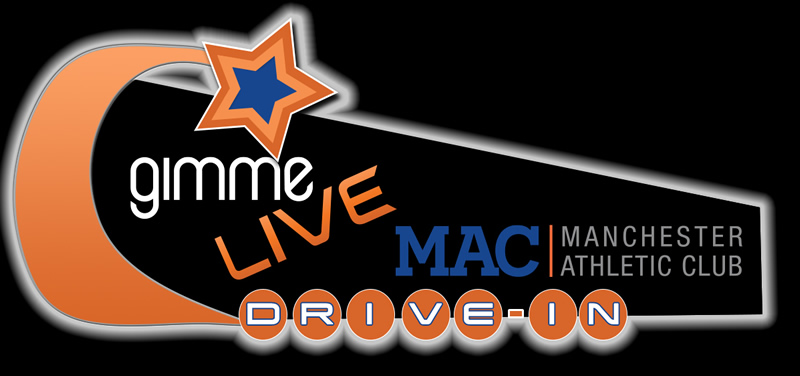 SPONSORED BY
We are tremendously grateful to all the artists and fans who brought live music back for a few weeks during the summer of 2020! For more detailed list of people we wish to thank see artists HERE and all those behind the scenes HERE.
We were fortunate to present some of our favorite stars, including 5-time Grammy-nominee Roomful of Blues, international soul sensation Barrence Whitfield, former Yardbirds guitarist Johnny A, J. Geils Band founding member Danny Klein's Full House, Boston legends The Fools, blues icon James Montgomery, SNL Band's Beehive Queen Christine Ohlman, Grammy Winner Paul Nelson, Megan Wolf's critically acclaimed Amy Winehouse revue and blues rocker Popa Chubby.
Artists, fans and the police officers who worked the shows have universally praised our concerts, not only for their performance quality, but especially for their safety. Many artists told us they were willing to perform at our series, but not in other venues because ours was safe. For most fans, it was their first concert (and for many their first outing) since March -- and they felt safe enough to come back for another.
Here's what some are saying:
"I went to this event and was planning on going again tonight, because of how safe and spaced out it was. It couldn't be any safer. This venue should be rewarded for doing it right not punished."
"We had our souls reignited after months of mental/emotional/financial burden and loss."
"My experience was it was well done and people were complying with the rules and guidelines...The staff did their job without being overbearing to a mature behaving audience."
"I attended two concerts last week. Everyone was well-behaved and clearly, EVERYONE, was greatful for the opportunity to enjoy live music in a safe manner. Folks either stayed in their car or in their space next to their car. Masks on when appropriate...Musicians, music lovers and the economy need this kind of safe venue."
"The Paul Nelson Band played this series on August 21st. Everyone obeyed the orders of the city and state regulations, the concert was very professionally run with Peter & Vickie Van Ness who went above and beyond the call of duty to keep us on that stage, and made sure it was with the regulations in place."
But on August 28th these concerts were shut down by the Manchester-by-the-Sea Board of Health even though many other towns allowed drive-in concerts, including Yarmouth, Topsfield & Saugus to name a few.
Before we were shut down, here's what we did
We know you've waited too long for live music. So have we! That's why we're so grateful to the good people at the Manchester Athletic Club for partnering with us to present gimmeLIVE's MAC Drive-In Summer Concert Series. We've brought a big stage and awesome sound (of course) to their back parking lot surrounded by trees and rock cliffs. The MAC is 1 minute off Rte 128 at Exit 15 - a pleasant 40 minute drive up the coast from Boston. See Map. Here's how it works:
You buy a ticket for your car (limit 6 people per car). No Walk-Ins. Campers and other oversized vehicles will not be admitted.
The gate opens 45 minutes before the concert starts. Please bring your printed ticket or show on your phone.
An attendant will guide your vehicle to a parking space. Small cars in front. Larger vehicles in back. Please bring the smallest car you have.
Please park your car facing the stage. If you have a pick-up truck and want to sit in its bed, you can face the rear of your truck toward the stage. Pick-up trucks will be directed to the back with other larger vehicles.
You will have another parking space next to your car where you can put a lawn chair (your "Viewing Suite"). Please do NOT bring umbrellas or tents or anything else that could block someone's view.
Please do not invite anyone into your Viewing Suite and please do not go to anyone else's Viewing Suite.
Please turn your car off as soon as you are parked. Once your car is parked, you will not be able to move it until the show is over.
We will not have any food or beverages for sale. Feel free to bring your own (prepared food ONLY, no cooking). No alcohol is allowed at the site.
This is a NO SMOKING venue. We cannot allow smoking anything anywhere at the venue.
NO PETS, please.
If you need to use the restroom we have porta-potties available that are sanitized before every show and each porta-potty is equipped with hand sanitizer.
Some artists may offer merchandise for sale, but they will NOT be at the merchandise table, nor will they be available for photos or meet & greet of any kind.
For everyone's safety, please do not leave your Viewing Suite except to use the bathrooms or go to the merchandise table, in which case please wear your mask and respect social distancing.
If weather is bad, we'll reschedule the concert.
COVID-19 AGREEMENT
Your tickets are 100% transferrable. While we cannot offer refunds under any circumstances, it's easy to give or sell your tickets to someone else. All you need to do is send your confirmation email to them and they can use your tickets.