Critically Acclaimed Shows ... Up Close & Personal
DIANE BLUE and her All-Star Band
DATE
Saturday, March 14, 2020
TIME
8:00PM

(Doors 7:00PM)

VENUE

9 Wallis Street

Venue Details
TICKETS
RESERVED SEATS (ALL AGES)

$20.00, $28.00
"Captivating and emotive."
Voted "Outstanding Female Singer"
"A soulful voice, a powerful lyricist, with a harp full of passion."
"I have worked with a lot of great singers...Etta James, Irma Thomas... Diane Blue is one of the best singers in the world. She's got so much soul...she blows me away."
Ronnie Earl's award-winning Lead Singer/Harmonica Player, Diane Blue returns to Beverly for in intimate evening of Blues & Soul with her all-star band featuring Dave Limina from the Broadcasters on Hammond B3/piano, Chris Vitarello from Bruce Katz band on guitar, Grammy-nominated Jesse Williams (Susan Tedeschi, Duke Robilard, Jay Geils, Al Kooper, and many others) and Chris Anzalone from Roomful of Blues on drums.
Diane Blue Videos
DIANE BLUE
Boston's DIANE BLUE is the newest member of Ronnie Earl & the Broadcasters, touring as lead singer with the legendary band.
Ms. Blue is a soul-stirring vocalist, skillful harmonica player and a crowd-pleasing entertainer. Voted "Outstanding Female Singer" in The Blues Audience 2015 and 2011 Readers' Polls, Ms. Blue is a soulful and sassy performer with a strong and energetic delivery, serving up her own spin on soul, blues and R&B. Ms. Blue and her band won the 2010 Massachusetts Blues Challenge, earning the honor of competing at the 2011 International Blues Challenge in Memphis, Tennessee. She was nominated "Best Blues/R&B Act" and "Best Female Vocalist" in 2007 by the Providence Phoenix and also nominated "Best Local Blues Act" by Motif Magazine in 2007. Diane has played harmonica and/or sung with guitarist extraordinaire Ronnie Earl, as well as international performers Luther Guitar Jr. Johnson (former sideman for Muddy Waters), Big Jack Johnson (of Clarksdale, Mississippi) and Irma Thomas (the Soul Queen of New Orleans), among others. Ms. Blue tours in the U.S. and abroad as a featured performer, in addition to her duties with the Broadcasters.
ABOUT 9 WALLIS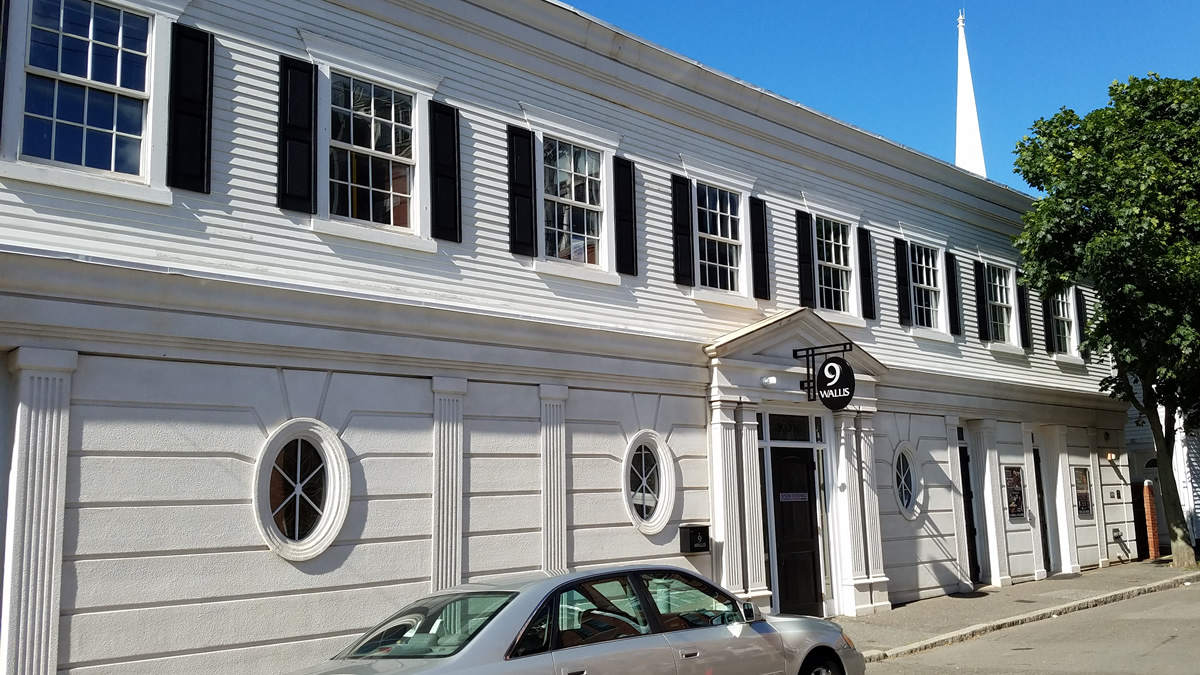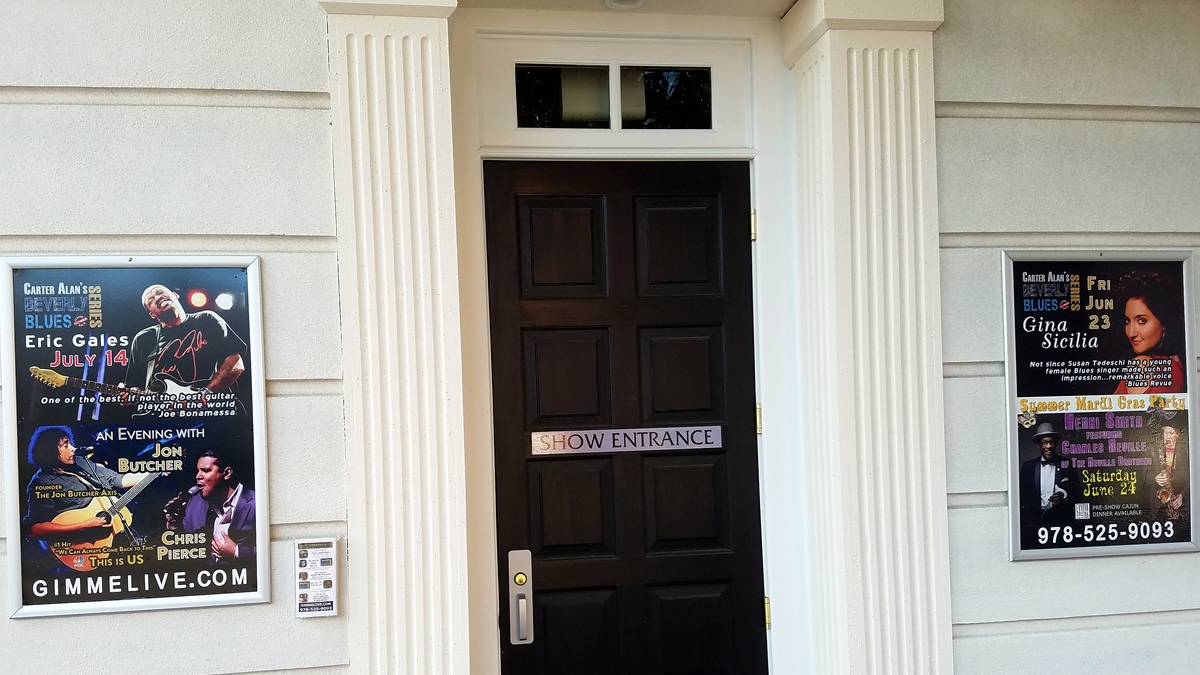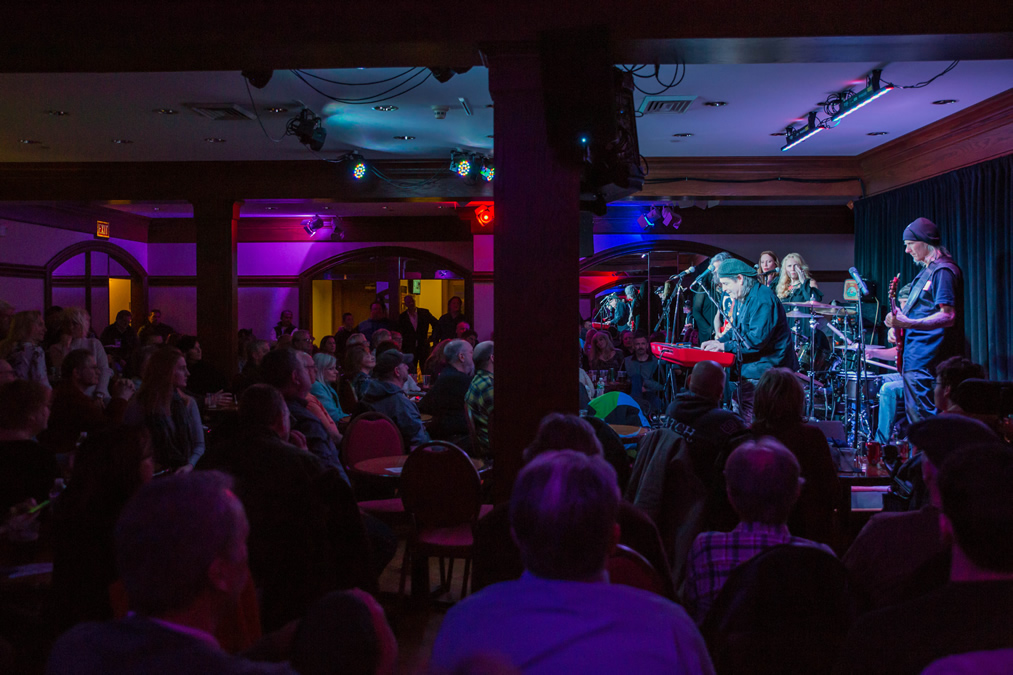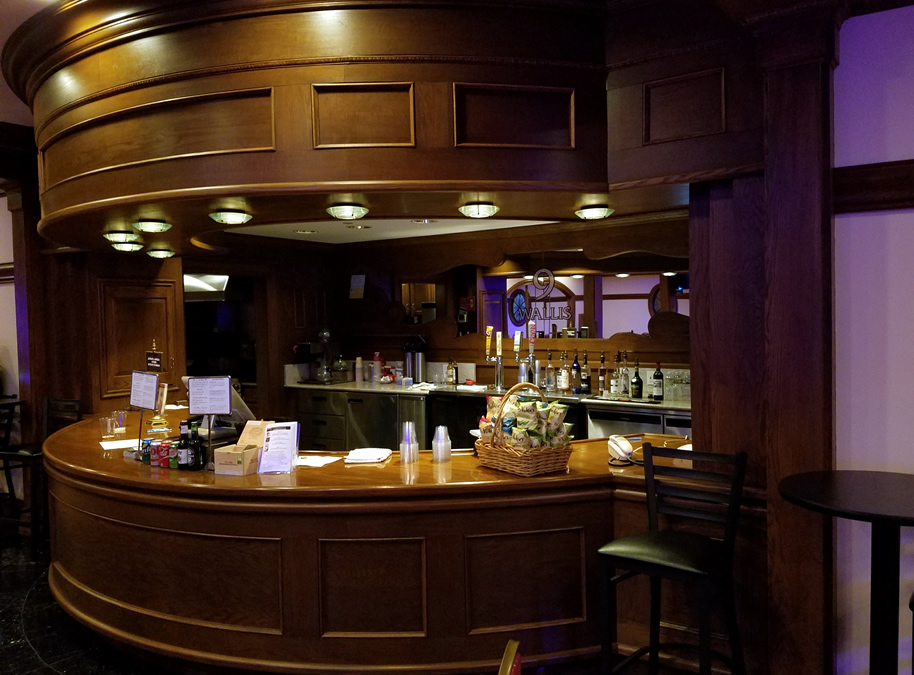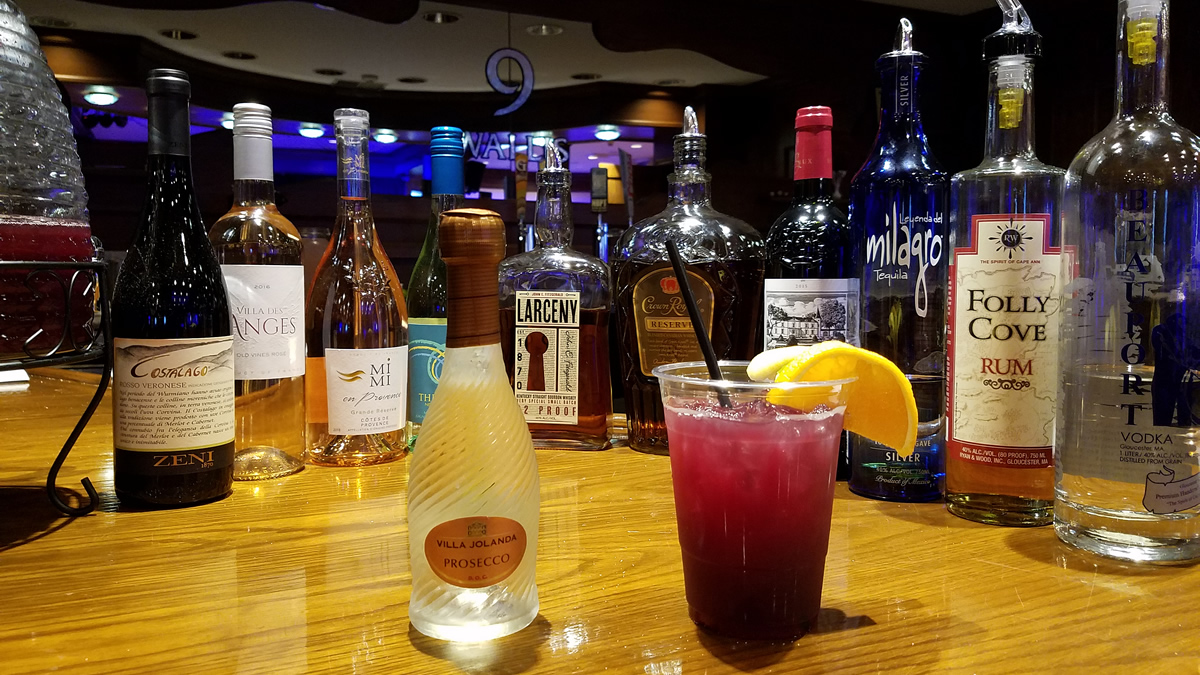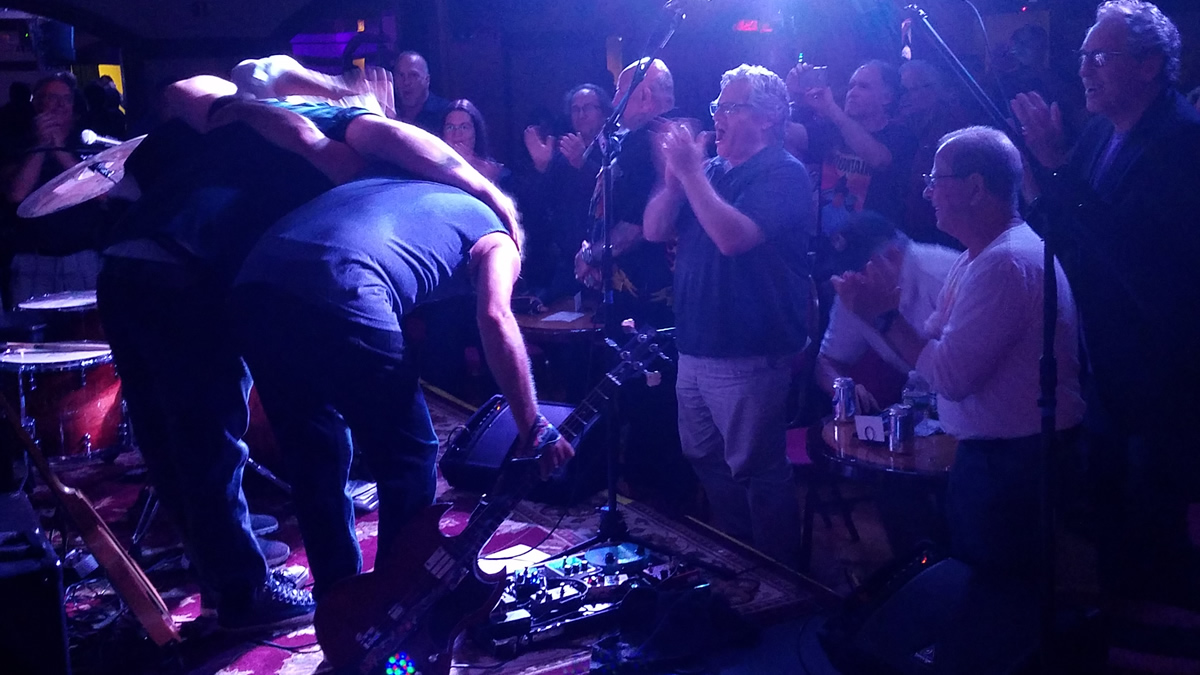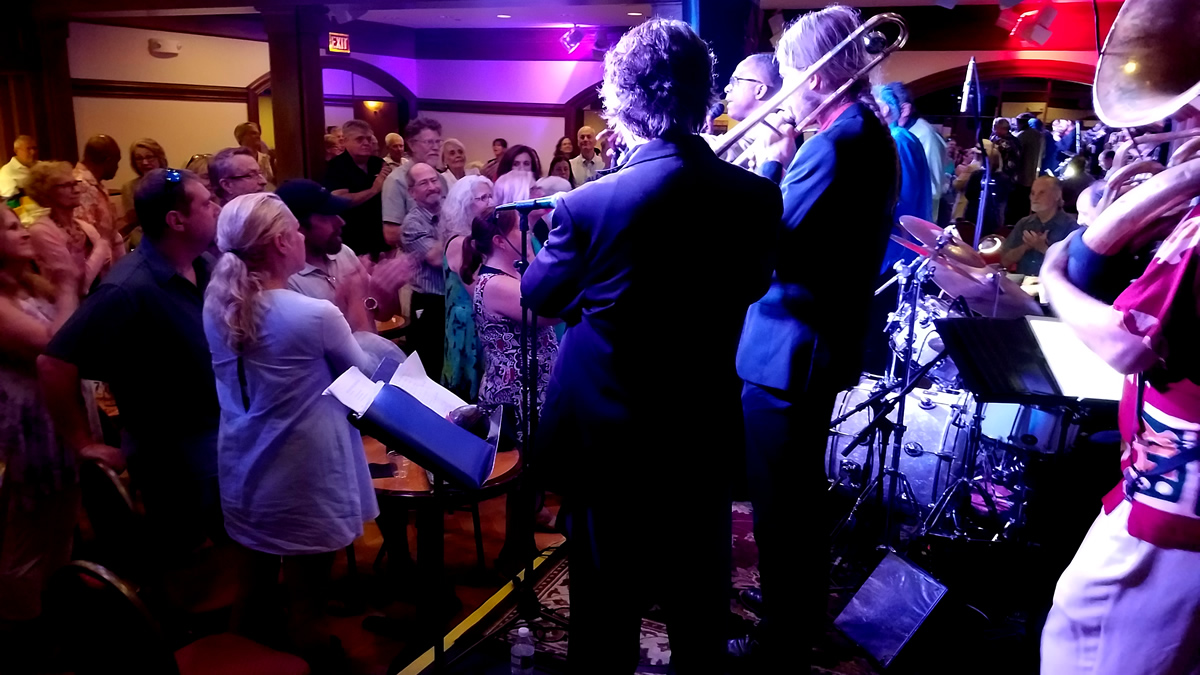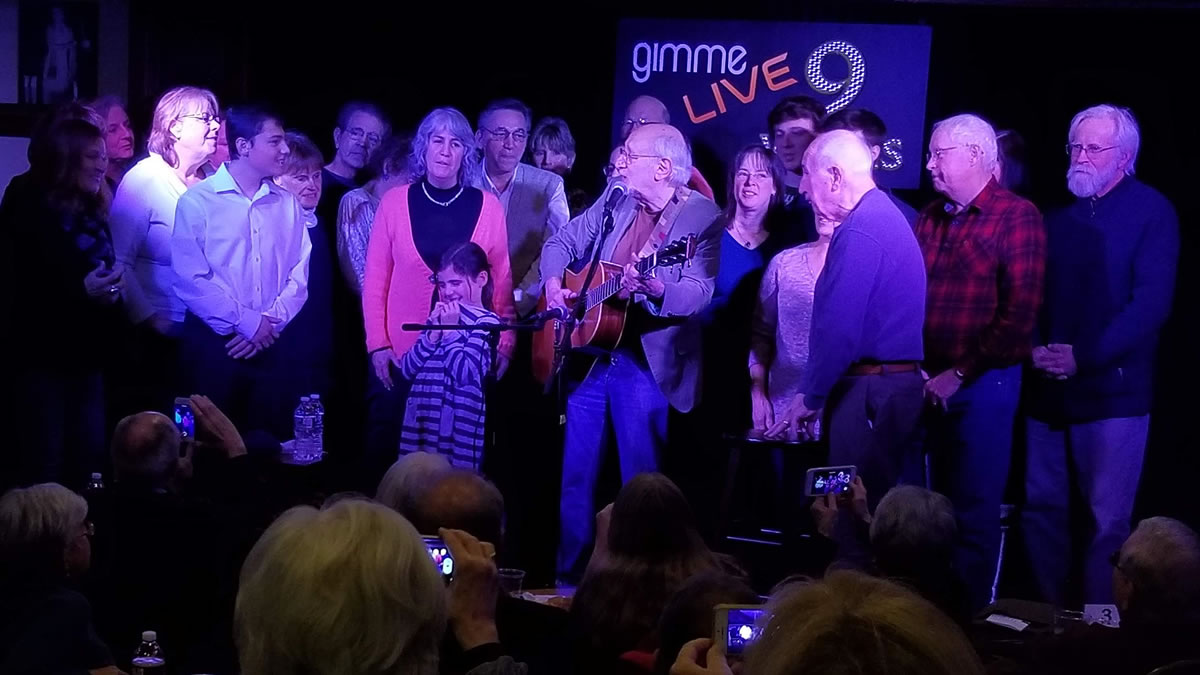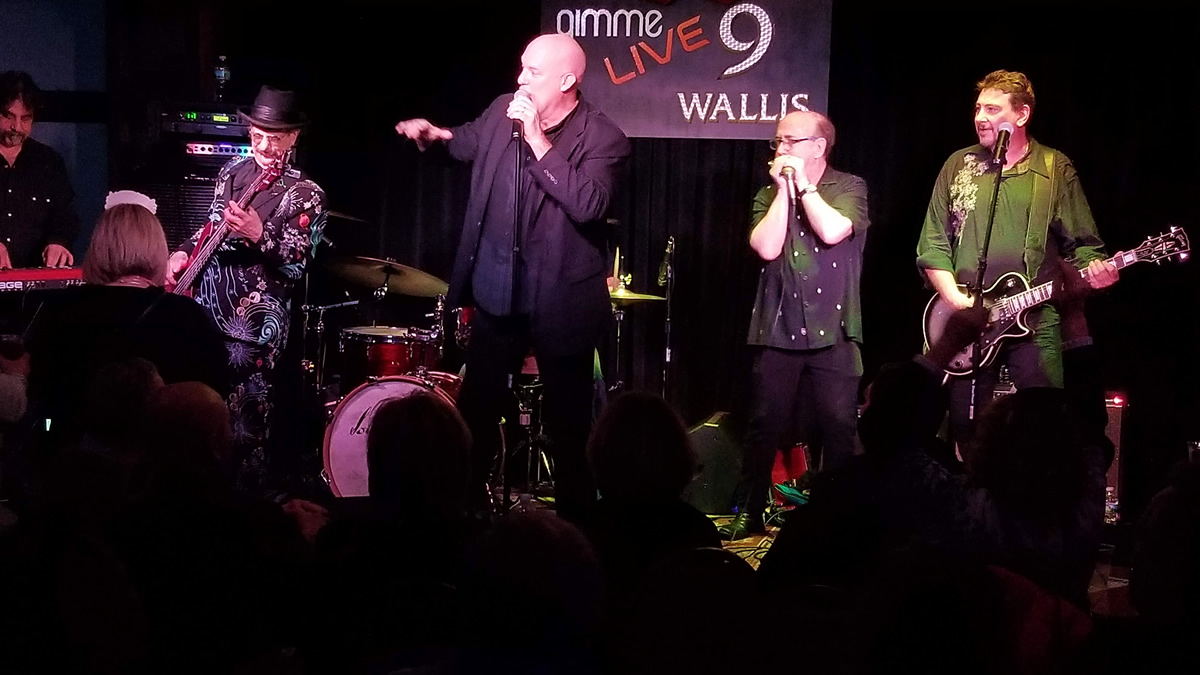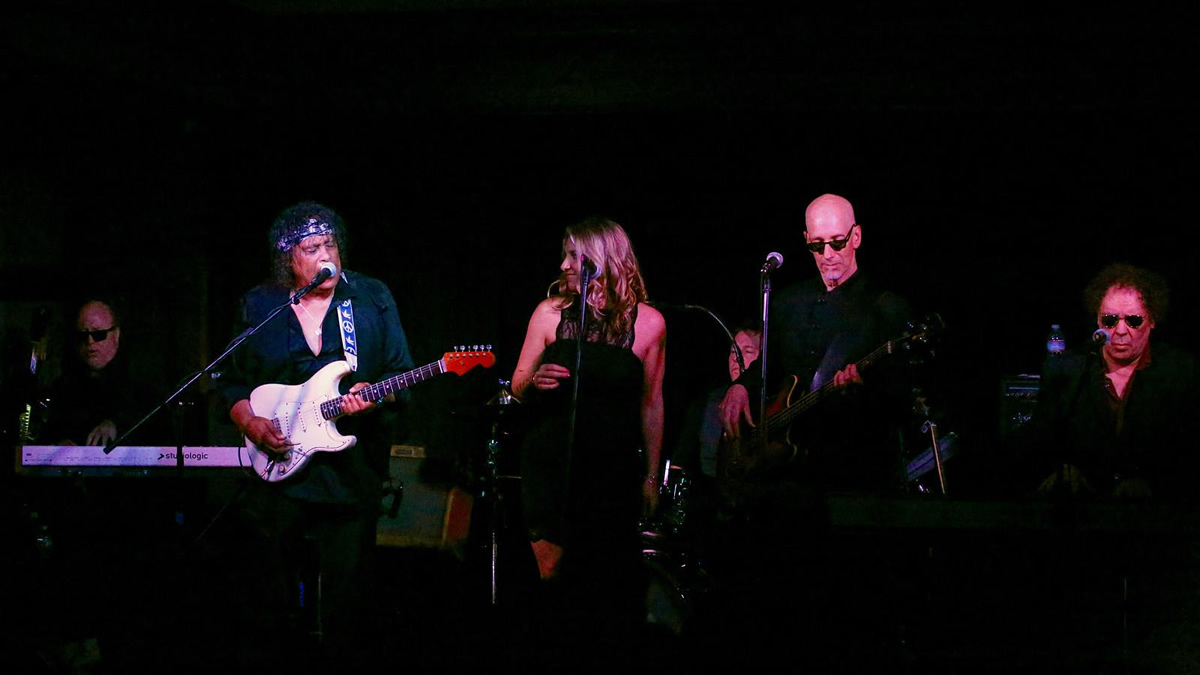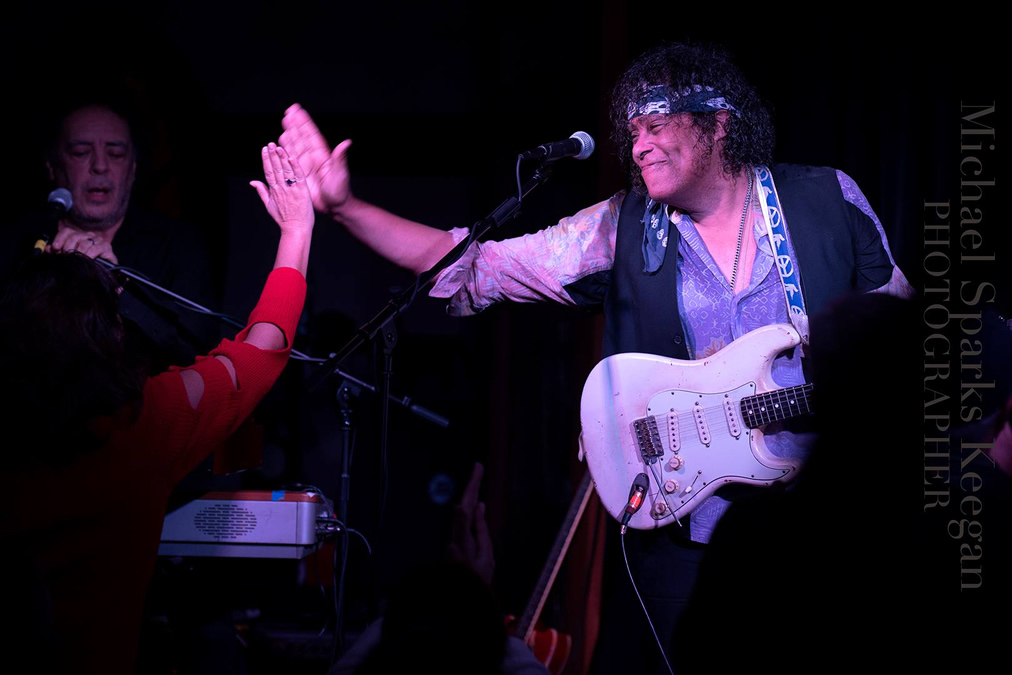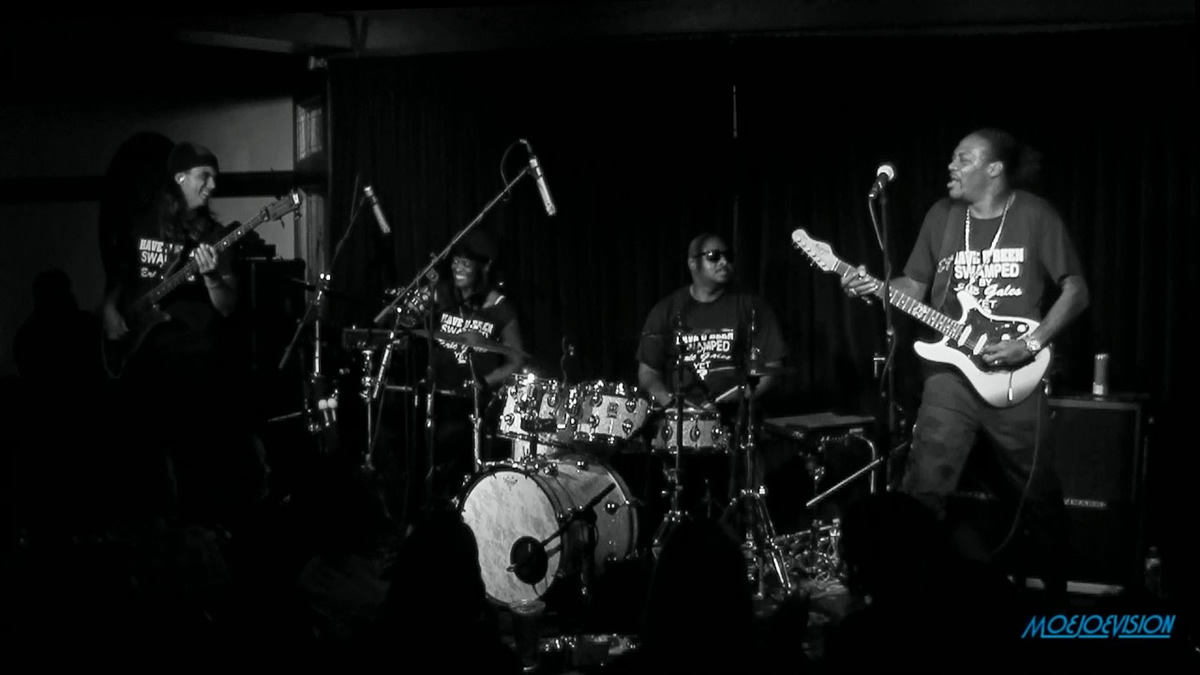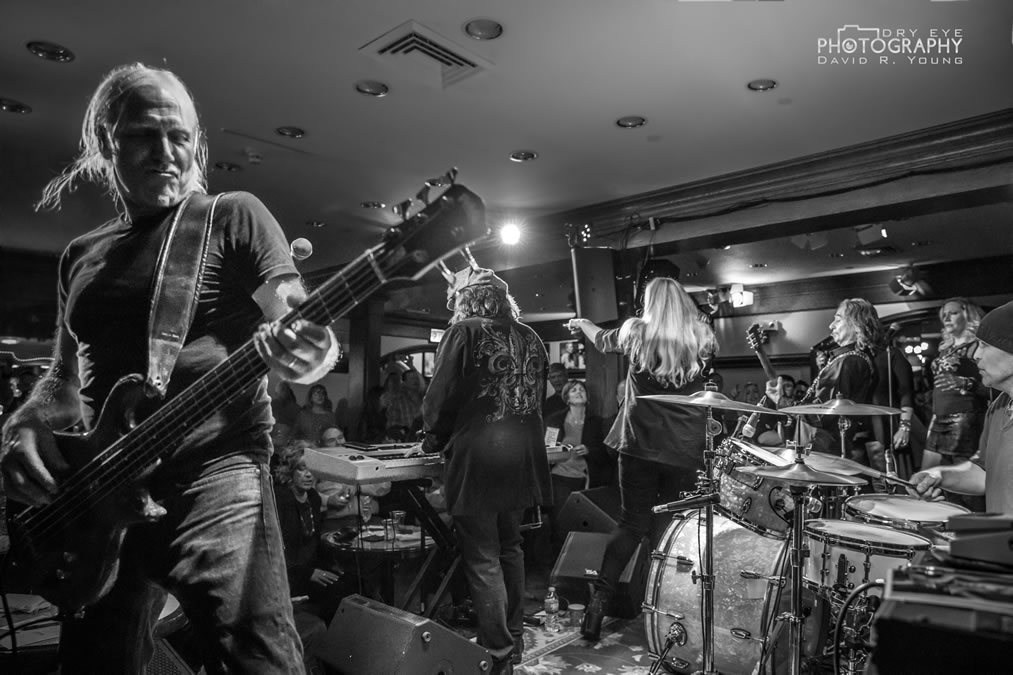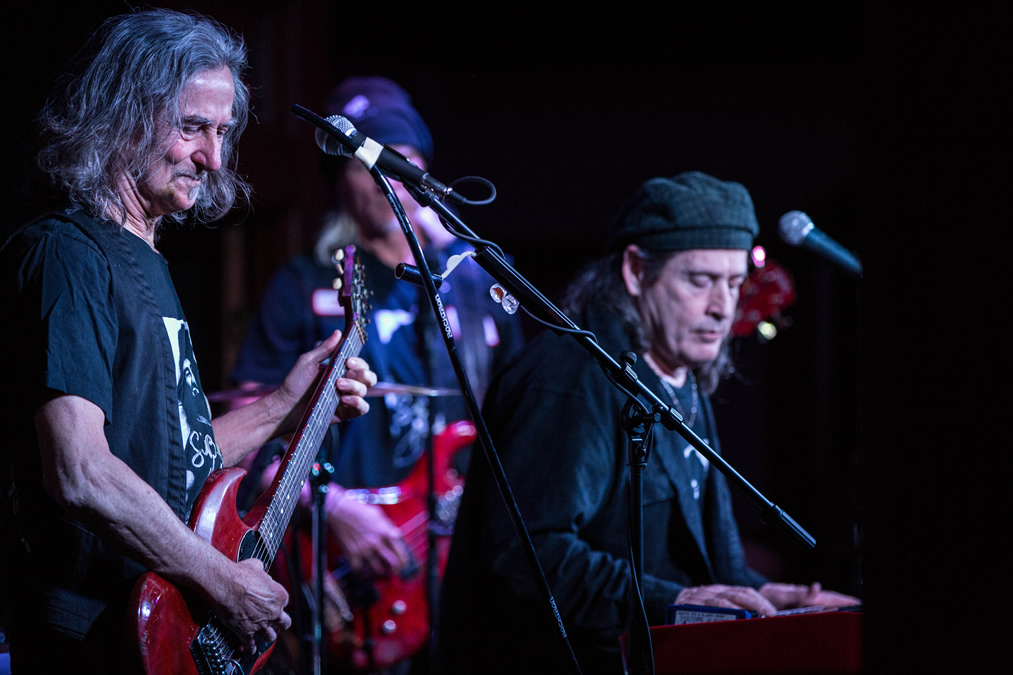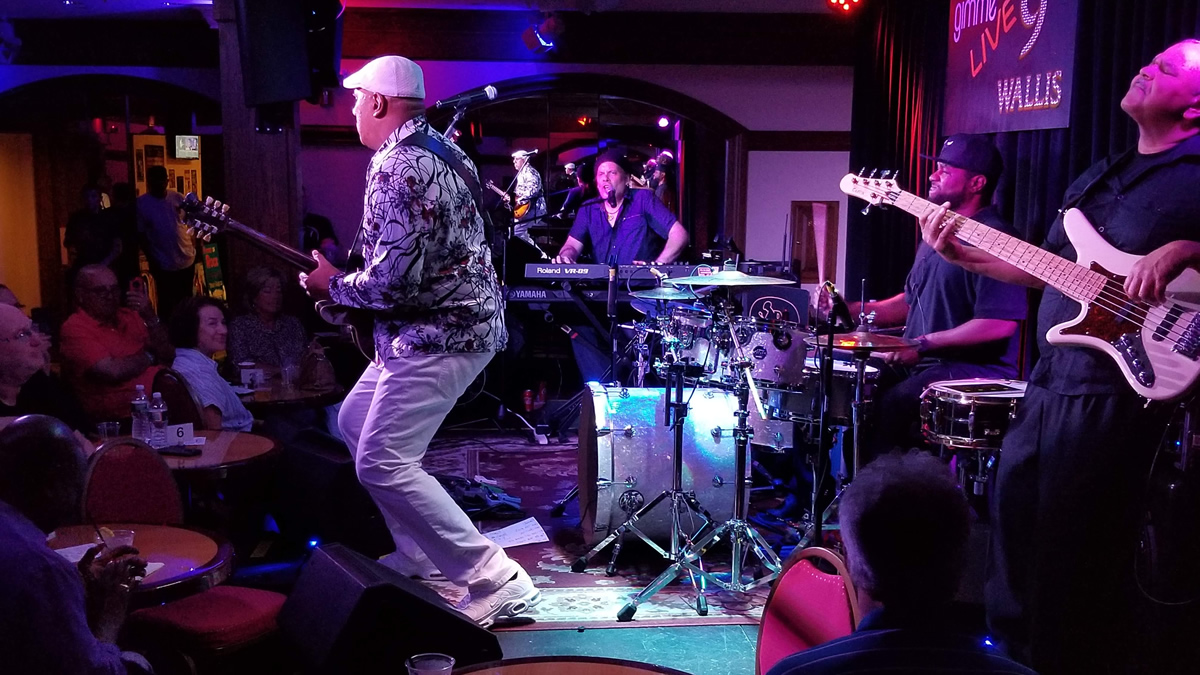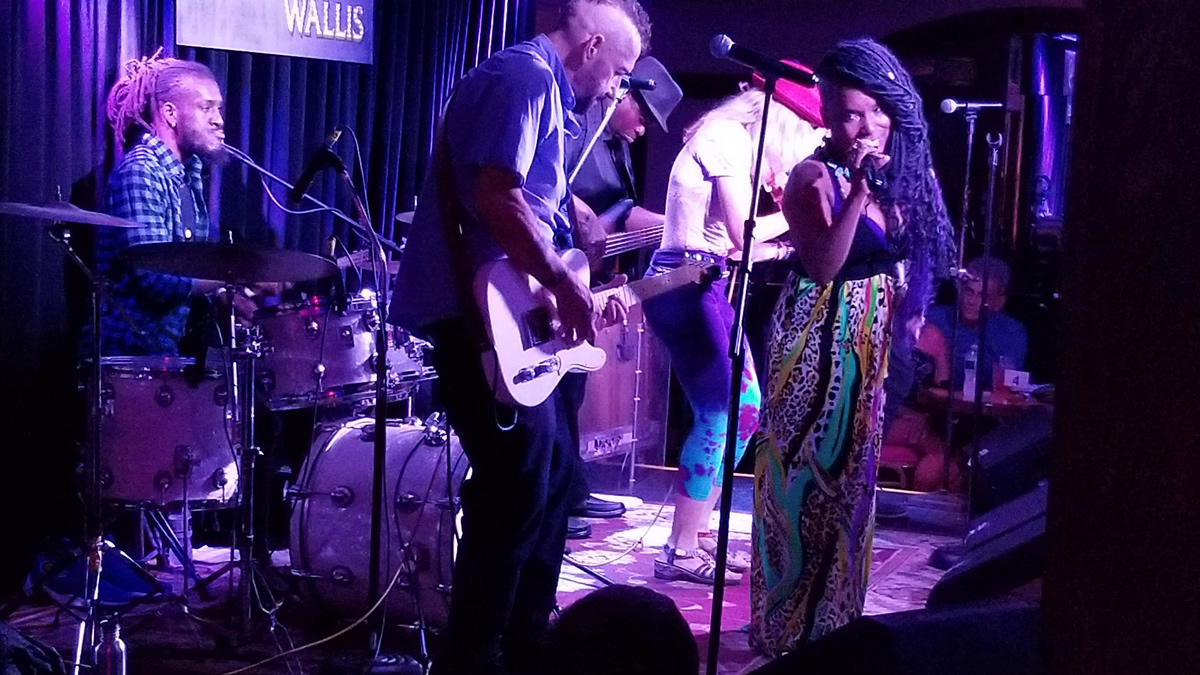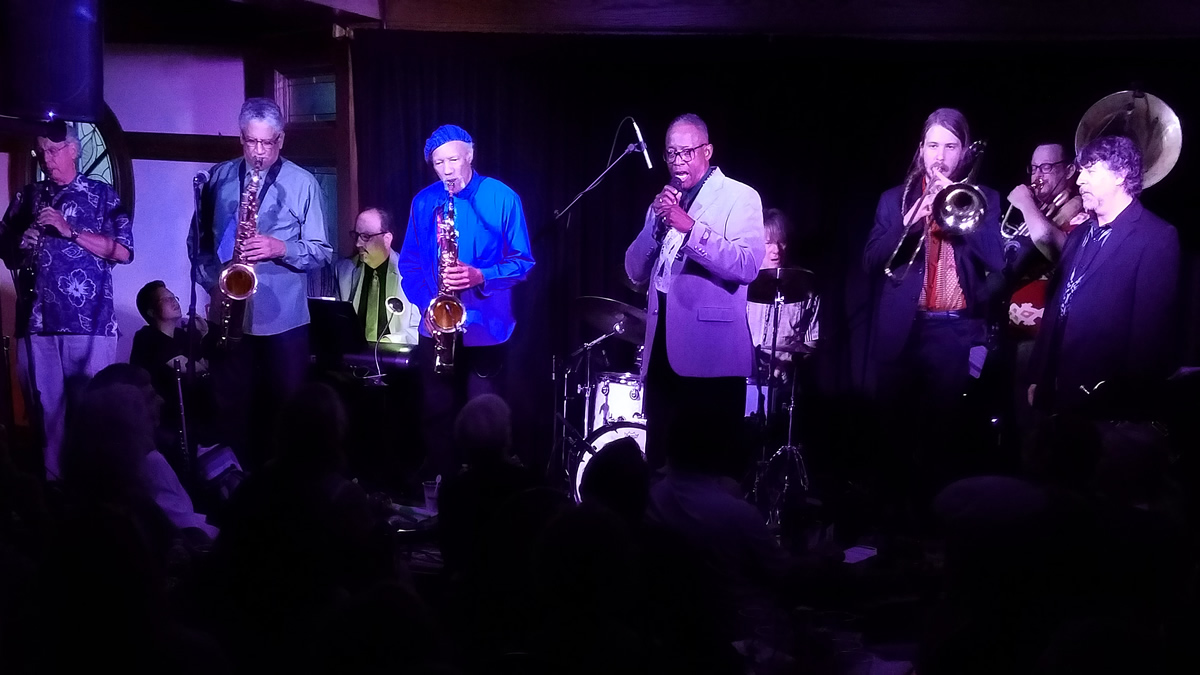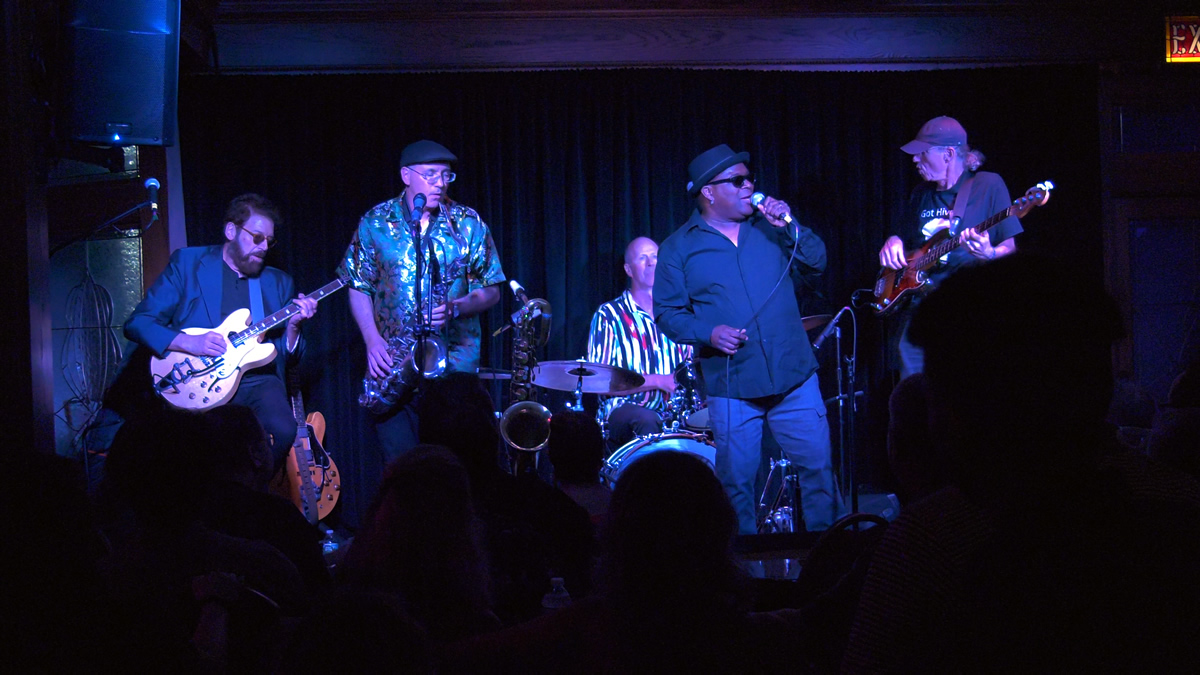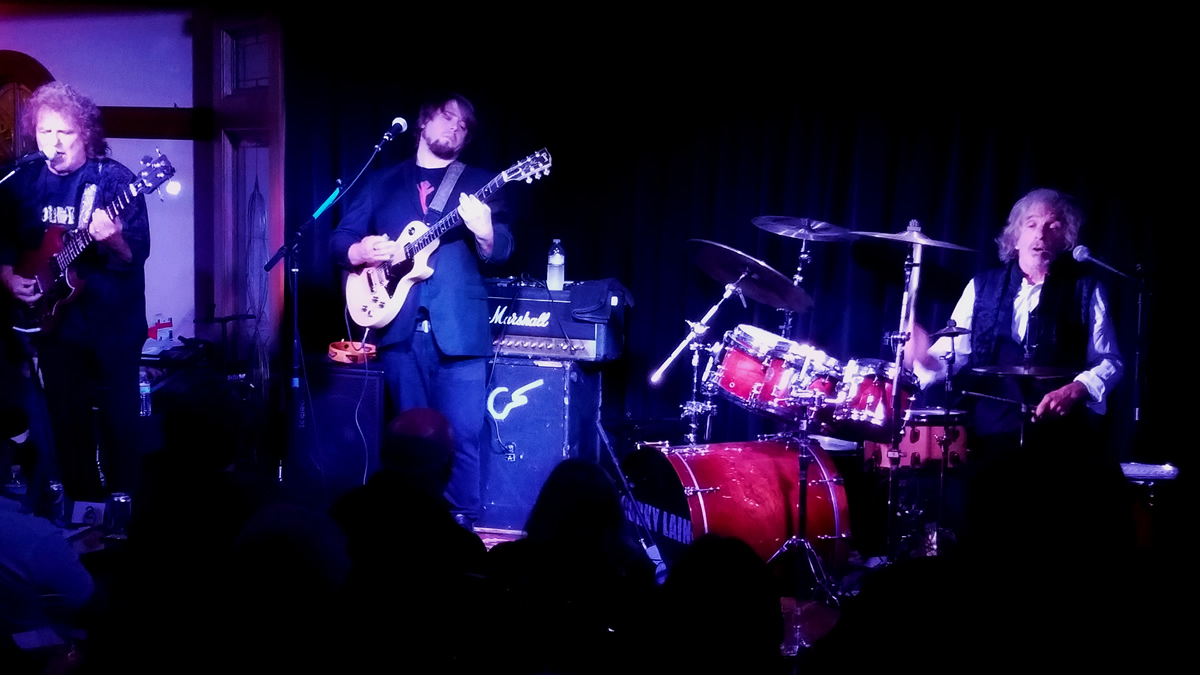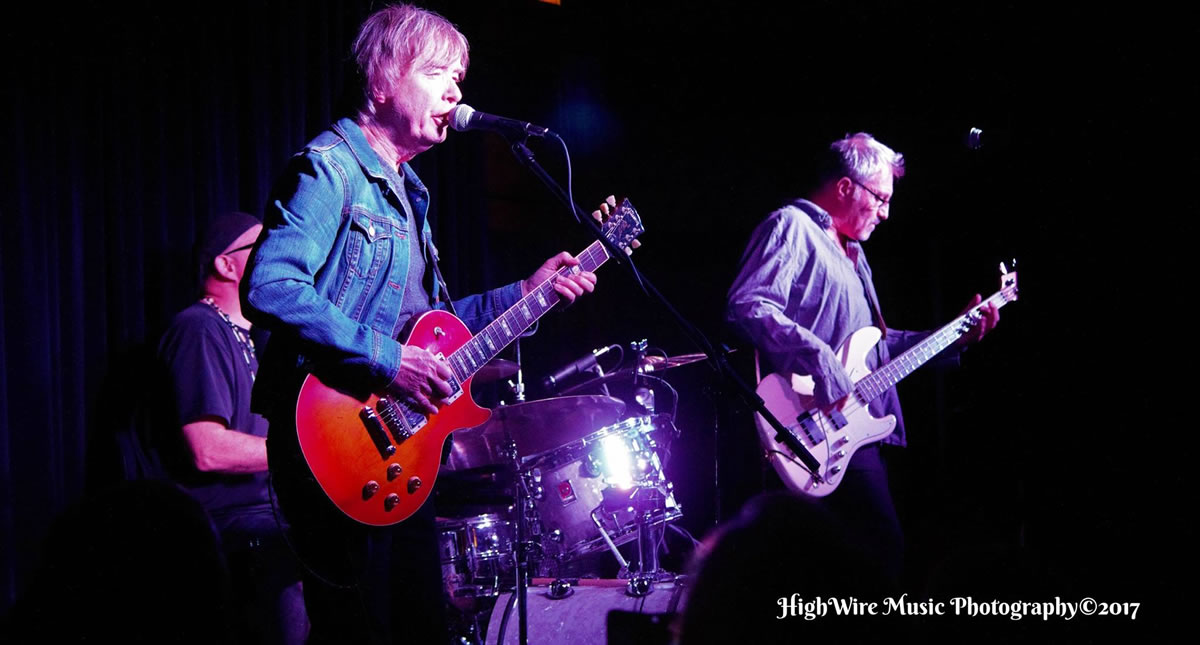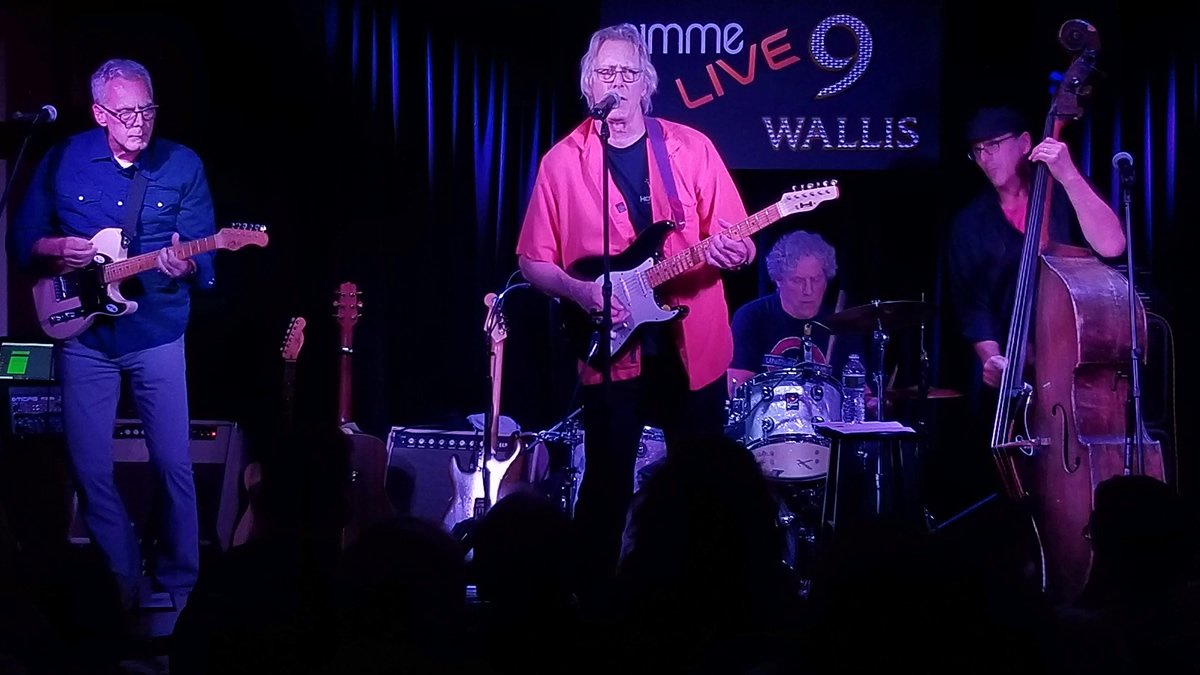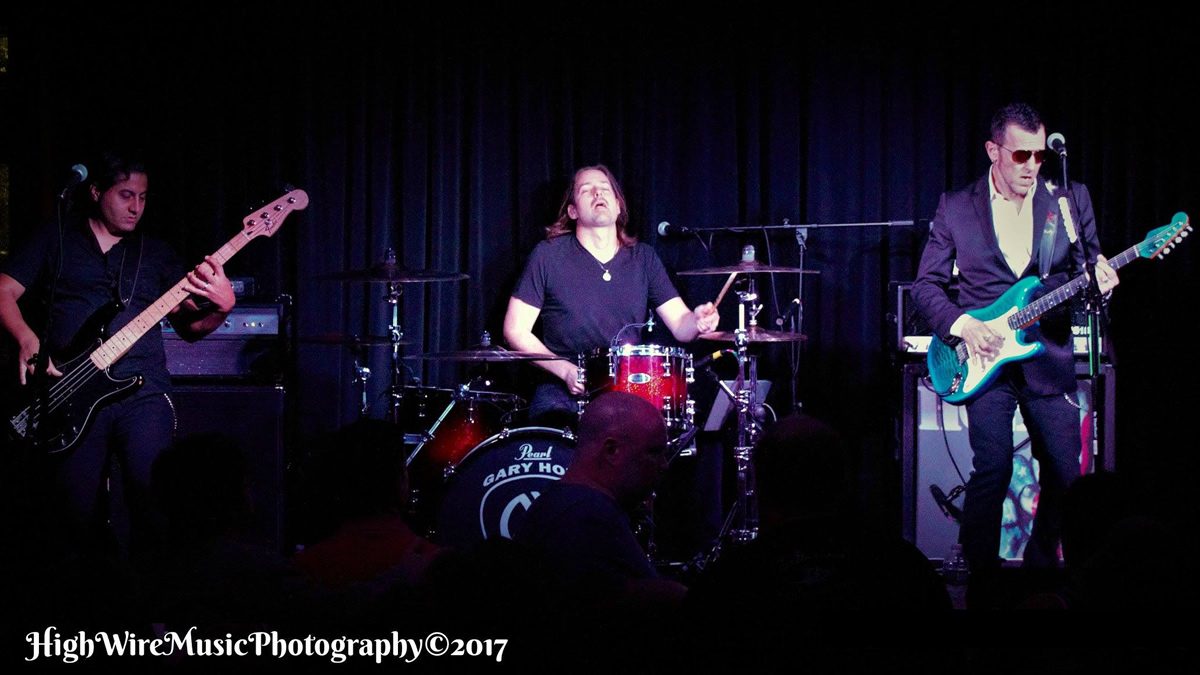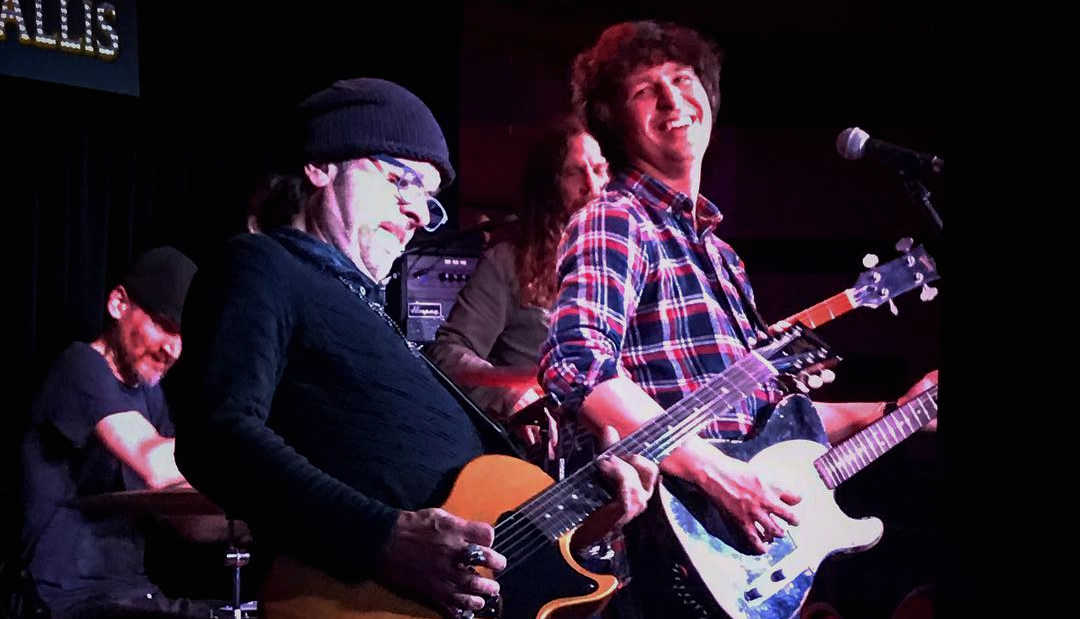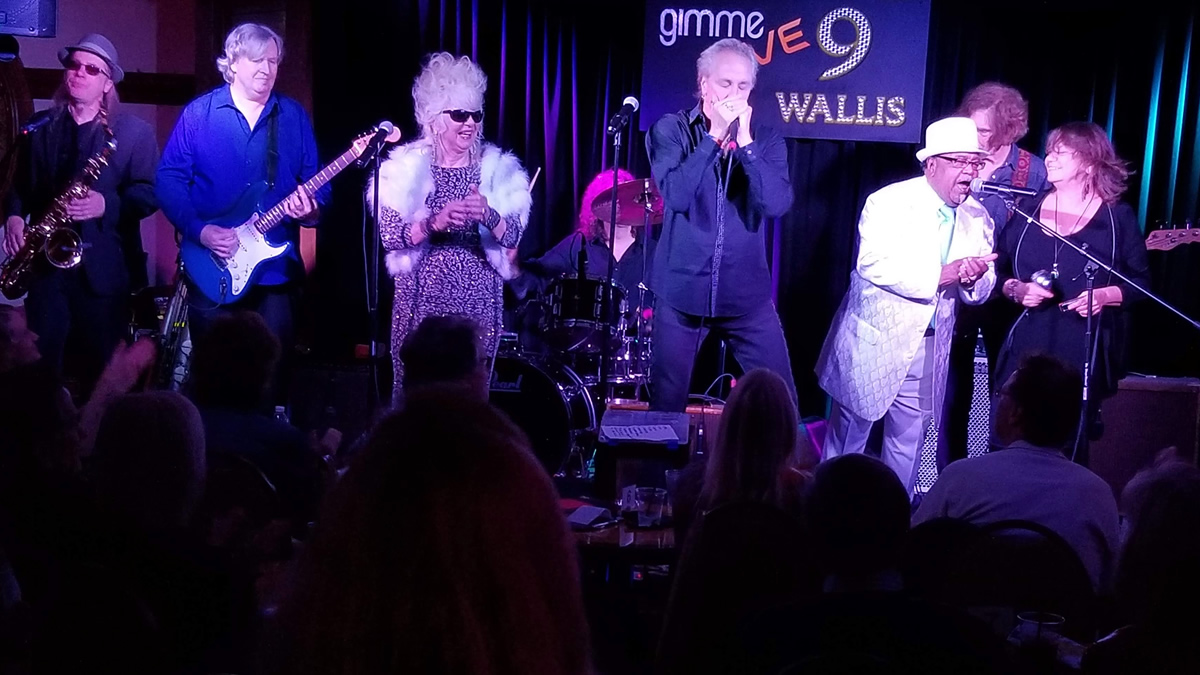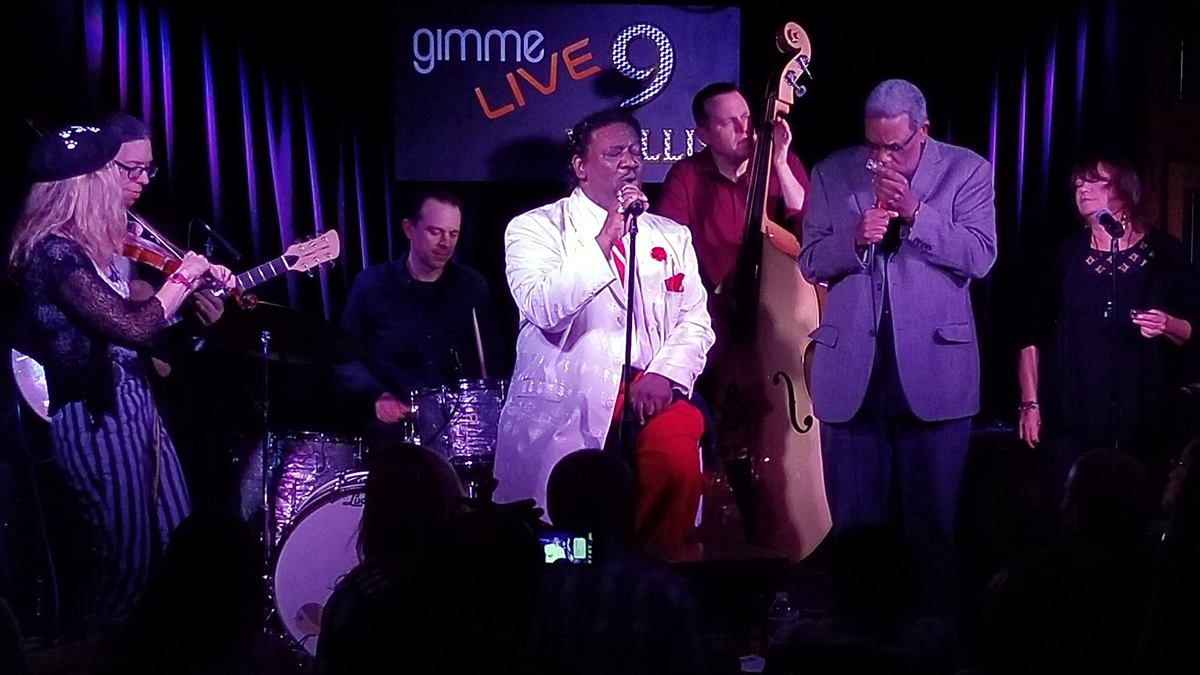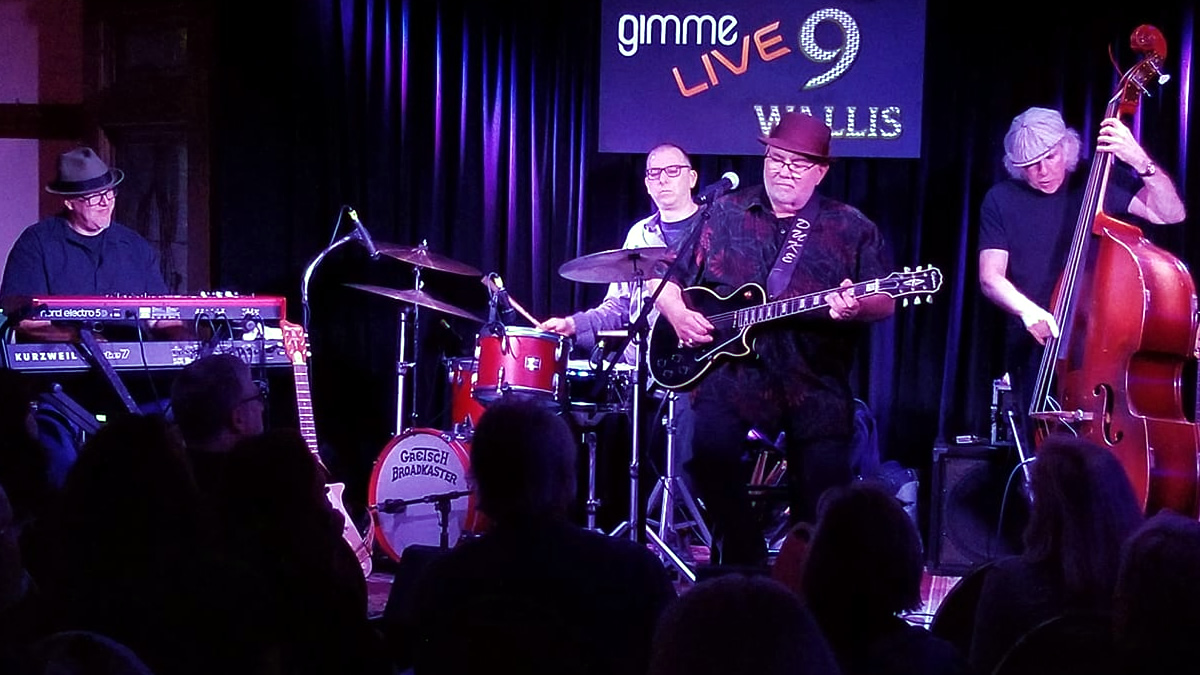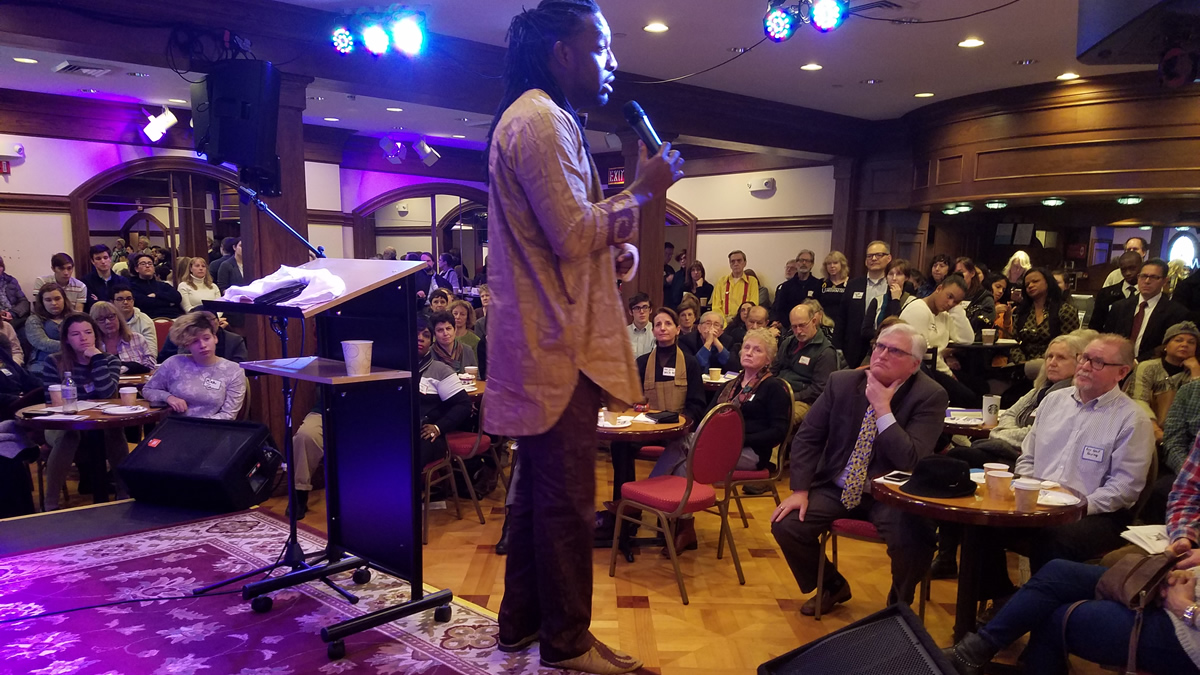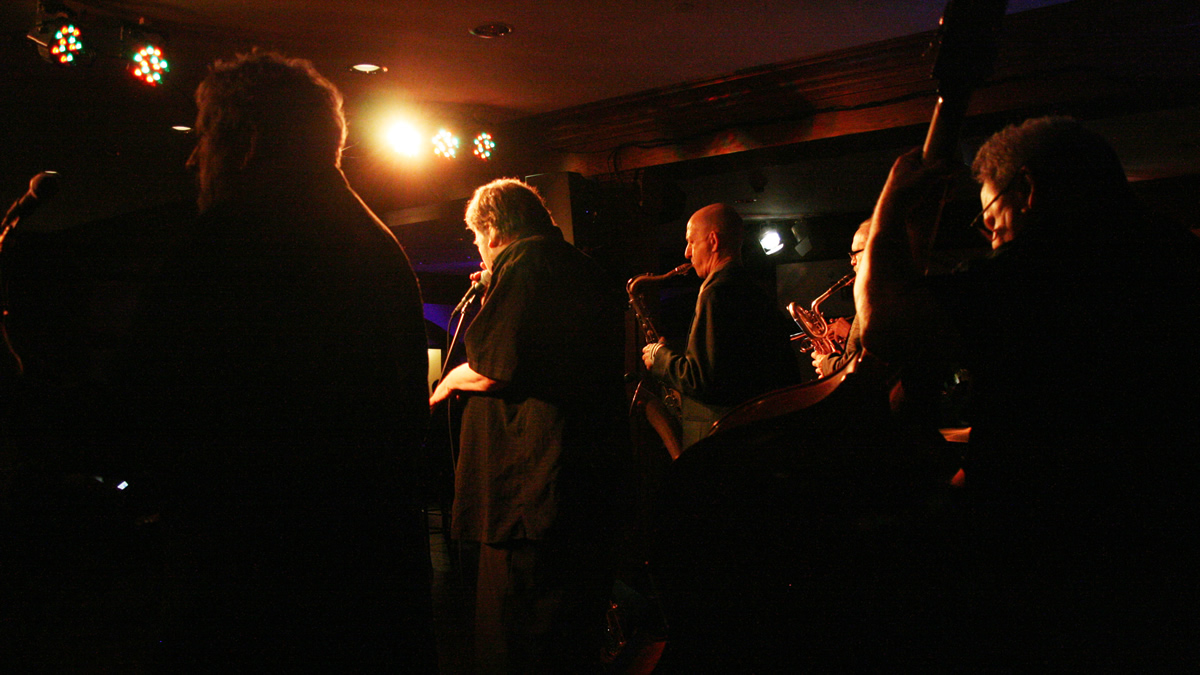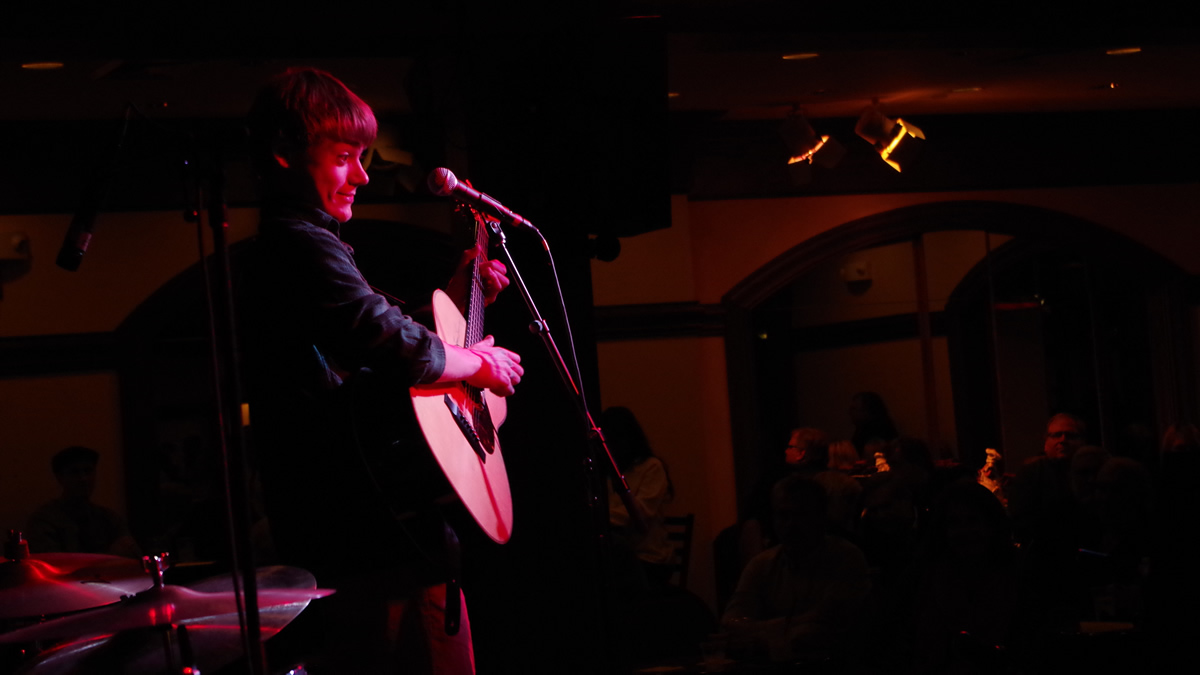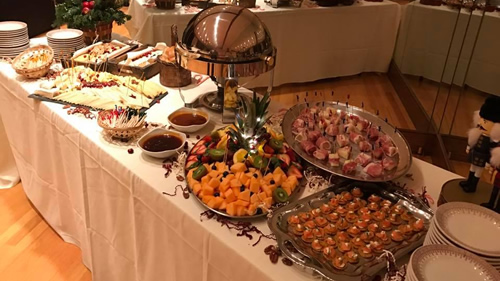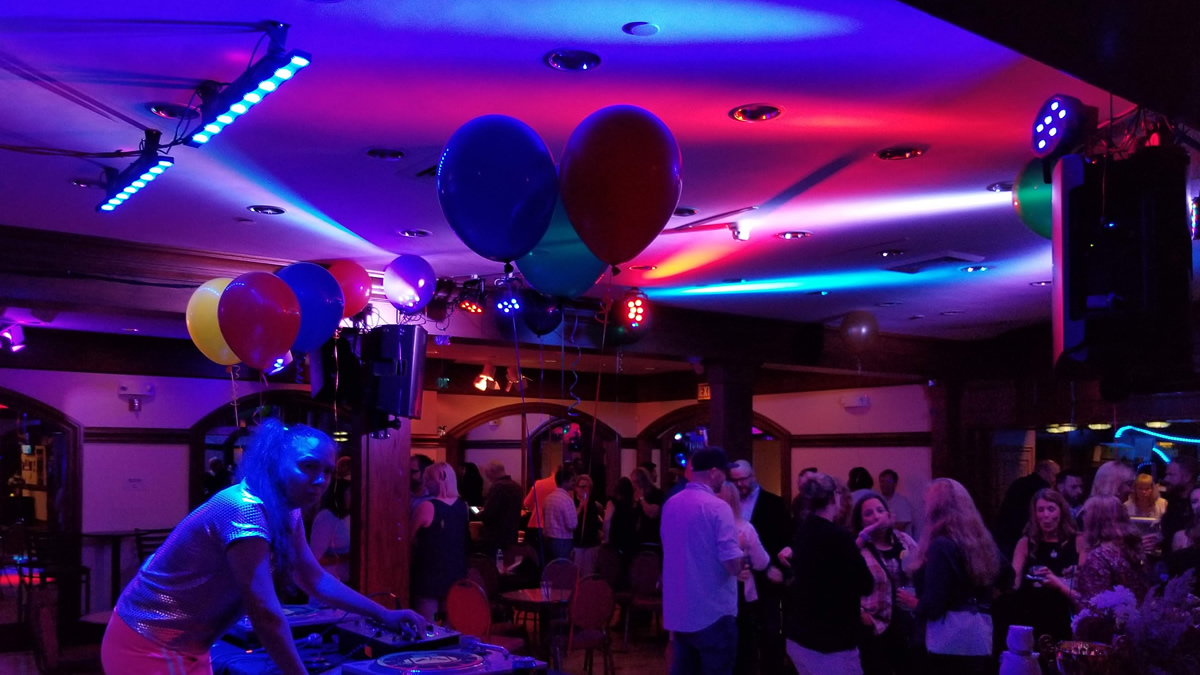 About 17 miles north of Boston, award-winning 9 Wallis is a gorgeous, fully restored, historic location conveniently situated in the heart of Downtown Beverly's Arts District at 9 Wallis Street, right next to the Larcom Theatre -- less than half a mile from the Beverly Depot rail station and 3 miles from Route 128, with plenty of nearby parking (see map).
In April 2017, after 4 years of presenting over a hundred shows at Beverly's Larcom Theatre (featuring Grammy-winners, Rock & Roll Hall of Famers and platinum recording artist), gimmeLIVE's owners Peter and Vickie Van Ness, transformed 9 Wallis into the most intimate, elegant listening room north of Boston with comfortable seating at tables, plus food & beverage service offering fine wines, local craft beers, specialty cocktails (featuring local distilleries and all-natural juices) and top-shelf spirits.
In August 2018, Peter and Vickie were presented with the Boston Blues Society's Keeping the Blues Alive Award for their work at 9 Wallis.
Because of its beautifully restored, tremendously flexible space with the best dance floor on Boston's North Shore, 9 Wallis has become a favorite venue for fundraisers, private parties and corporate events. Local charities have raised thousands of dollars at 9 Wallis (see examples). With world-class entertainment, an event can begin as a cocktail party or fully seated dinner...then transform into a nightclub-style dance party with concert quality sound and stage lighting.
CLICK HERE if you'd like someone to contact you about raising money for your charity. CLICK HERE if you want to book a party or corporate event.
Many new shows will be announced soon. Click here to join gimmeLIVE's FREE Concert Club and email list. You'll get special deals and prime seats before tickets go on sale to the public.
There is plenty of nearby parking at 7 lots from 150 feet away to 3 blocks away. Lots are 25 Cents/Hour (see map). Street parking is more. All parking is FREE after 8pm and on Sundays.
Want us to produce a concert or festival to raise money for your organization? Click here
Want to sponsor one of our shows? Click here