Critically Acclaimed Shows ... Up Close & Personal
THE DUKE ROBILLARD BAND
DATE
Friday, September 13, 2019

We cannot offer refunds under any circumstances.

TIME
8:00PM (Doors Open 7:00PM)
VENUE

9 Wallis Street

AIR CONDITIONED

Venue Details
TICKETS
RESERVED SEATS

(ALL AGES)

$25.00, $35.00
Blues guitar legend, 4-time Blues Music Award winner and Grammy nominee Duke Robillard (co-founder of Roomful of Blues) returns to 9 Wallis after last year's stellar concert that brought the packed house down!
"One of the great players"
"Robillard is a soloist of stunning force and originality."
"Most everything Duke Robillard has done as a guitarist during the past four-plus decades...bears witness to his musical intelligence and his dedication to his craft."
Don't miss your only chance to catch Duke Robillard up close and personal at the North Shore's most intimate, elegant listening room!
DUKE ROBILLARD
Whether it's a song, a style, an idiom or an image, Duke Robillard will render it with mastery, power, nuance and an unerring grasp of its essence. Born Michael John Robillard on October 4, 1948, in Woonsocket, R.I., Duke has carved out one of blues' most illustrious legacies, while also trodding some lofty related territories as a guitarist, vocalist, songwriter, bandleader, studio sideman, producer, label operator and educator. After showing an early affinity for music and guitar, he founded Roomful Of Blues with pianist Al Copley in Westerly, R.I., in 1967. By adding horns, Roomful announced itself emphatically as the prototypical jump blues band, and became a New England legend and a fixture beyond, as did Duke himself. His unsurpassed mastery of the guitar style of T-Bone Walker (later crystallized memorably in his 2004 release "Blue Mood") was deservedly heralded, but his breadth was also head-turning — from swing, standards and ballads to rockers, gutbucket Chicago blues and rockabilly.
By the time Duke left Roomful after a dozen years, he was firmly established in the upper echelon of contemporary blues guitarists. Duke went from Roomful to a stint with rockabilly revivalist Robert Gordon and then to the first iteration of the Legendary Blues Band, composed primarily of then-recent Muddy Waters sidemen.
The Duke Robillard Band debuted in 1981, re-emerging as The Pleasure Kings with their eponymous 1984 album on Rounder. It and its sequel, "Too Hot To Handle," burnished Duke's songwriting portfolio; the 1987 jazz outing "Swing" (with saxophonist Scott Hamilton) underscored his versatility and remains a highlight.
Continuing his solo career, Duke replaced Jimmie Vaughan with The Fabulous Thunderbirds in 1990. He cut his own much-awaited straight blues album "Duke's Blues" in 1993 for Canadian imprint Stony Plain, leading eventually to a rewarding, continuing and prolific alliance, along with releases during the ensuing years on Point Blank/Virgin and Shanachie, as well as instructional videos. He has also launched his own labels with Jesse Finkelstein, Blue Duchess/Shining Stone.
Duke's prolificity has included producing albums by Billy Boy Arnold, Joe Louis Walker, Rosco Gordon, Jimmy Witherspoon and Jay McShann, Zuzu Bollin, Billy Price and Otis Clay, Sunny Crownover, Bryan Lee and Al Basile as well as recording two collaborations with Herb Ellis, a pairing with his successor in Roomful, Ronnie Earl, a seat in the New Guitar Summit with J. Geils and Gerry Beaudoin, additional studio credits with Bob Dylan (the well-regarded 1997 "Time Out Of Mind"), Ruth Brown, Johnny Adams, Pinetop Perkins, Snooky Pryor, Al Copley, Todd Sharpville and Tony Z, and touring with Tom Waits in 2006.
Duke's resume is decorated with Grammy nominations, Handy Awards and Blues Music Awards, and other honors for his artistry, recordings and productions within the United States and internationally. On his latest release, "Duke Robillard and his Dames of Rhythm" on M.C. Records, he wields an acoustic archtop and joins six thrushes for evocative and enjoyable renditions of 1920s and 1930s swing tunes; it's a worthy successor to his 2016 BMA-winning "The Acoustic Blues And Roots Of Duke Robillard."
Duke remains based in Rhode Island and a whirlwind as a musician, producer, gardener and photographer. But wait, there's more: he's now creating fine art abstract paintings, too! At this point for Duke, versatility and mastery should come as anything but a surprise; it just means more richness in a superlative career for us to celebrate.
by Dick Shurman -- Noted blues historian and producer
ABOUT 9 WALLIS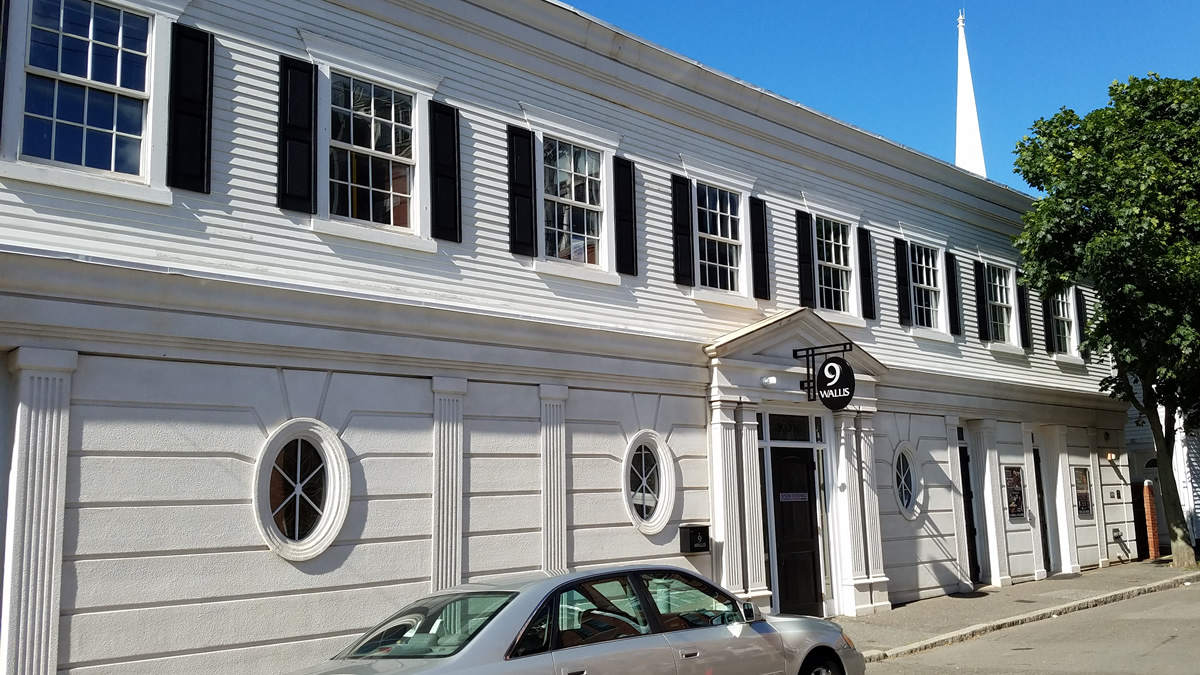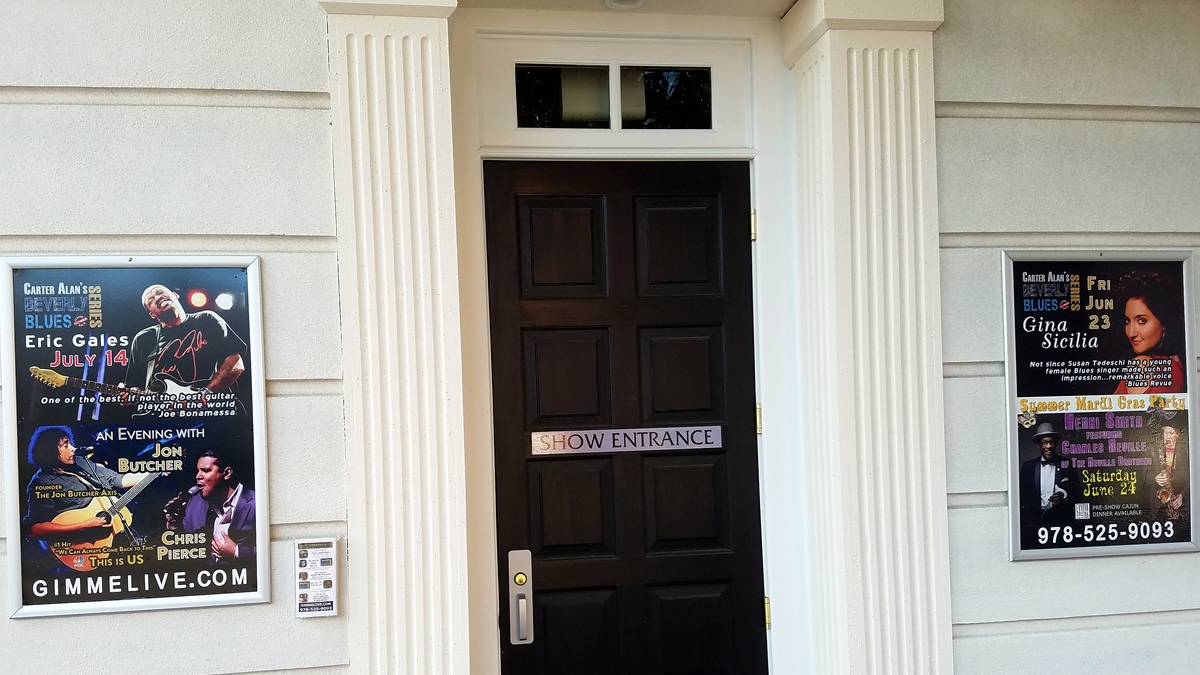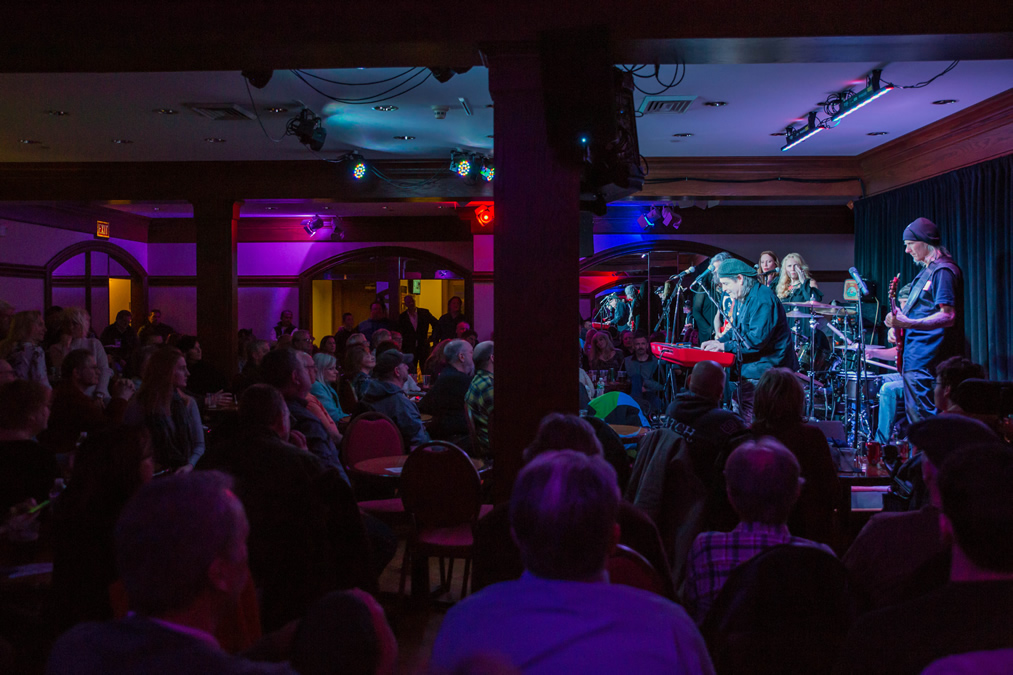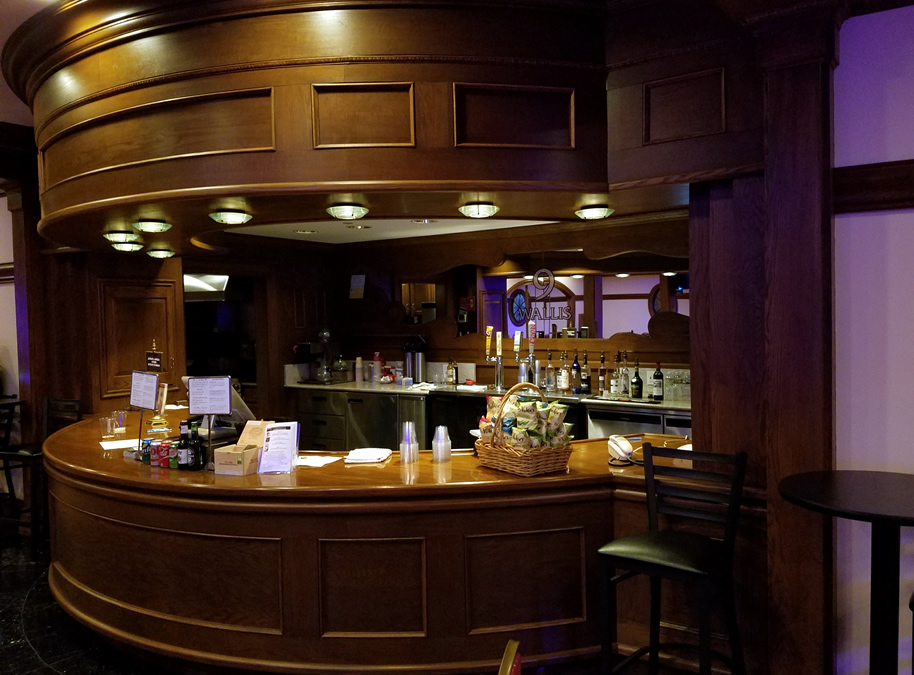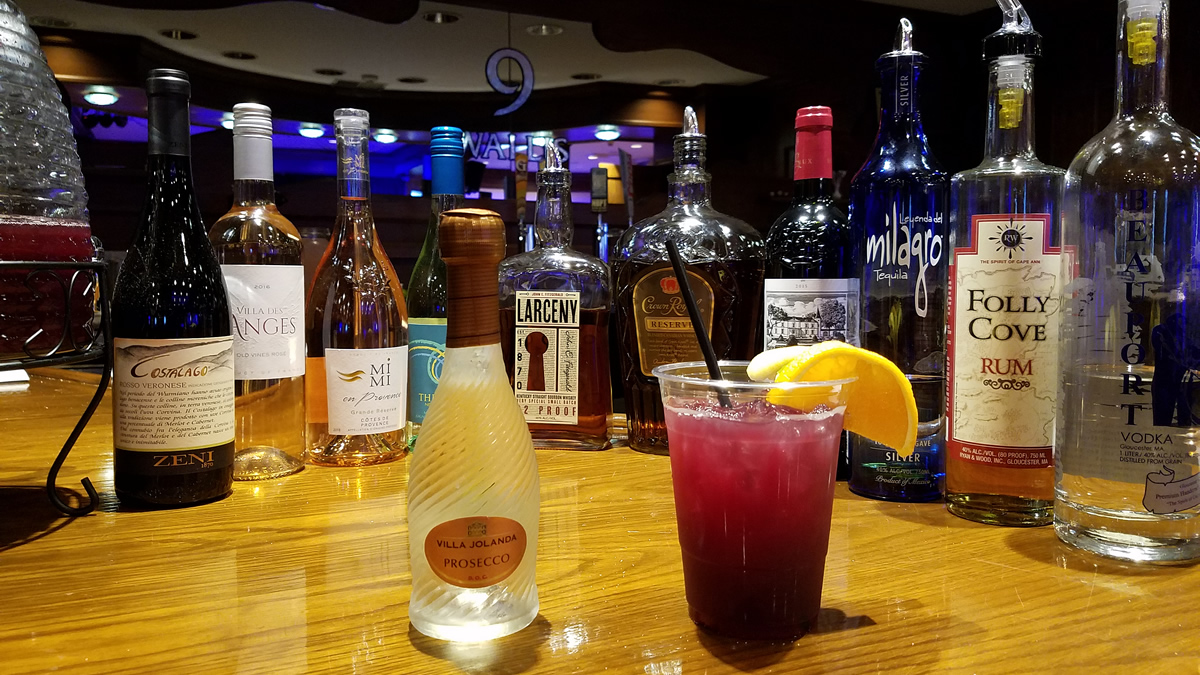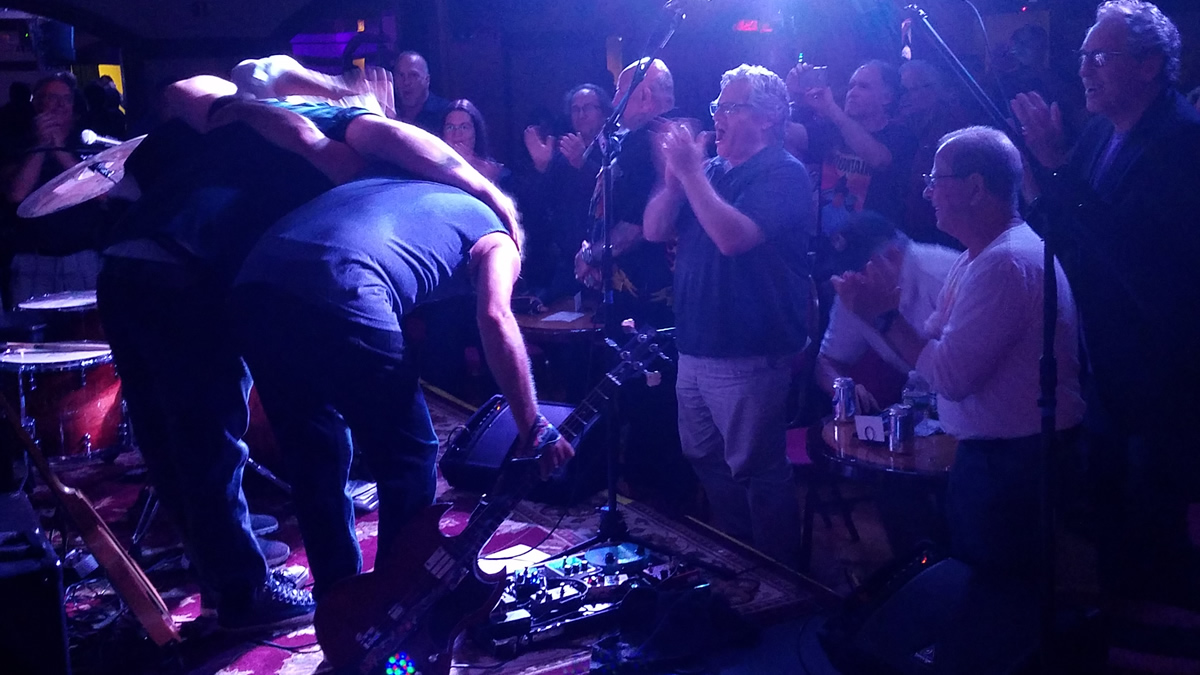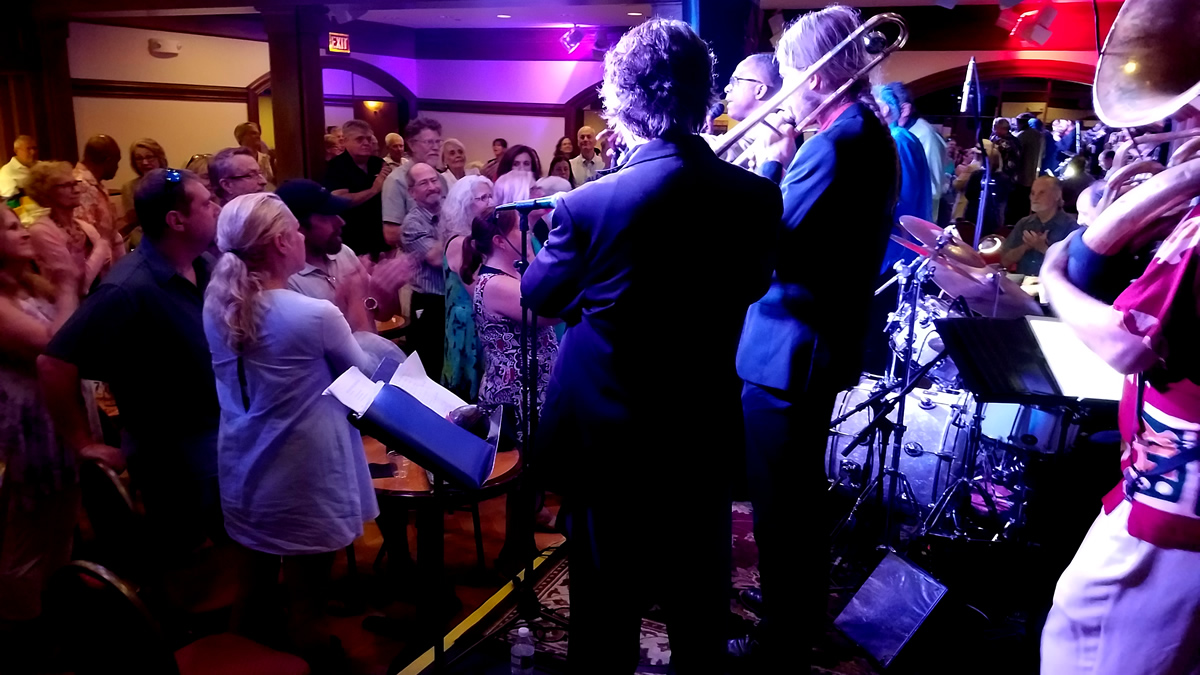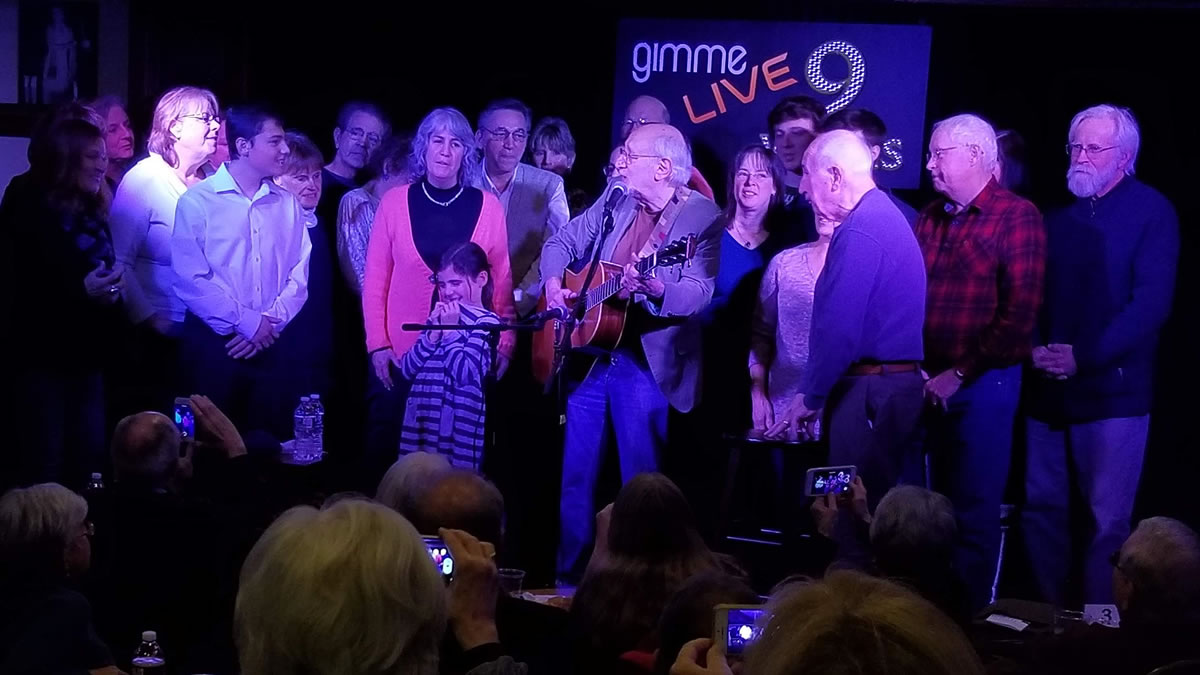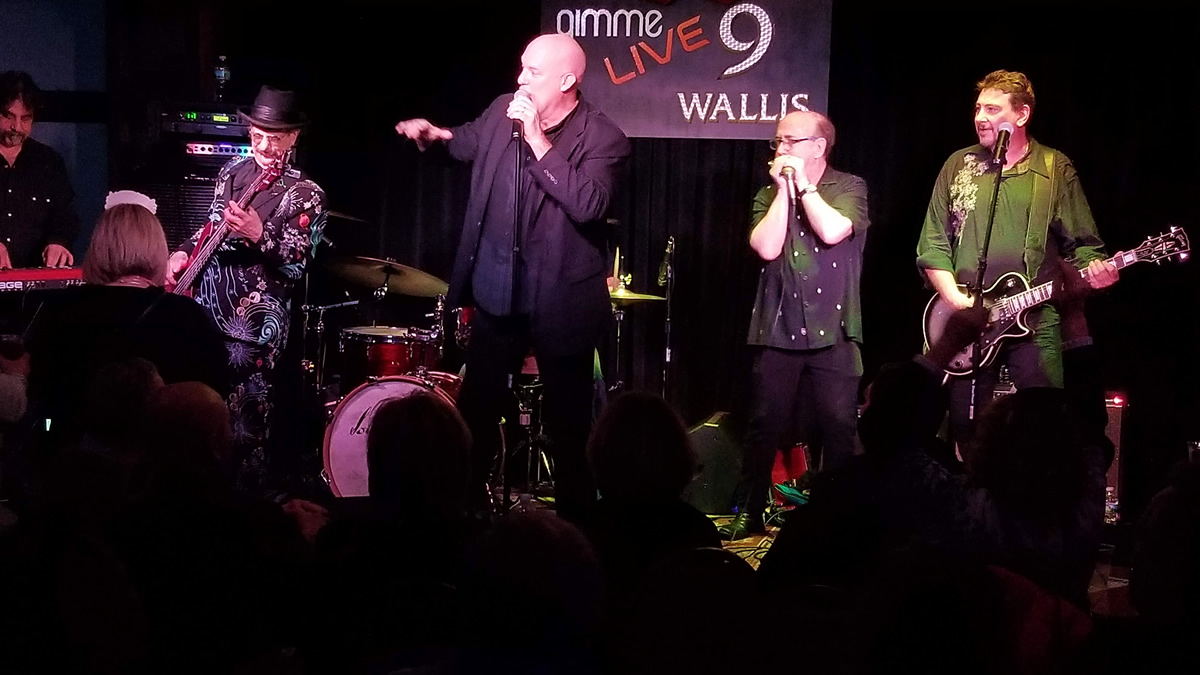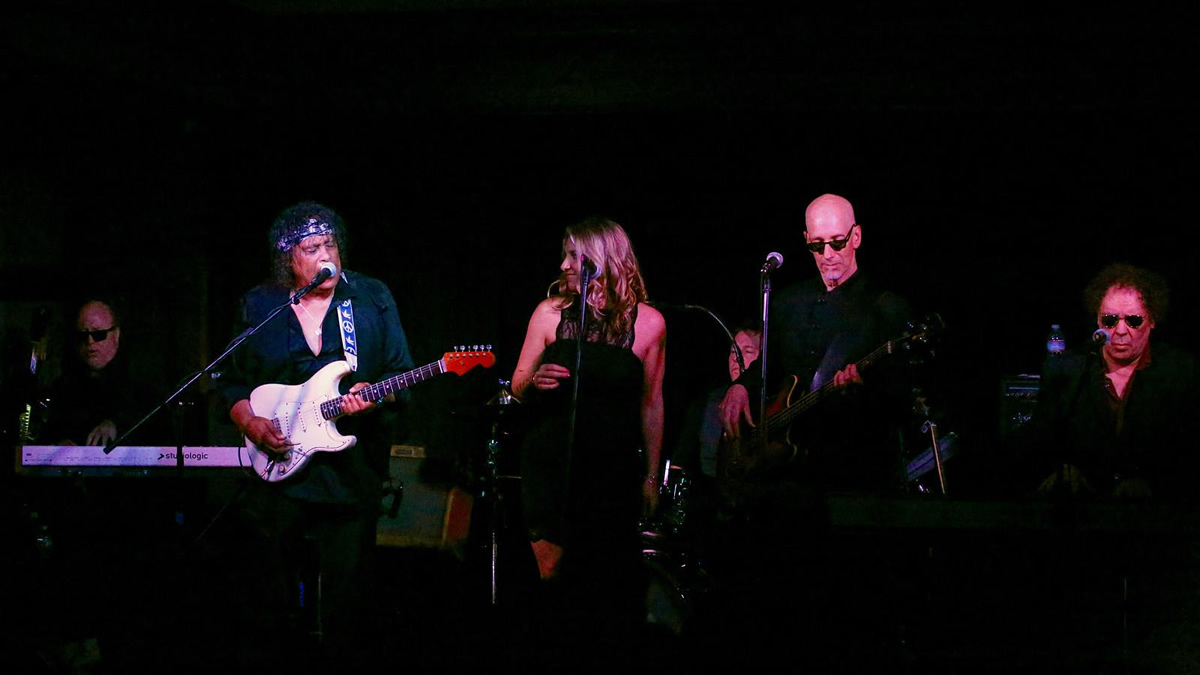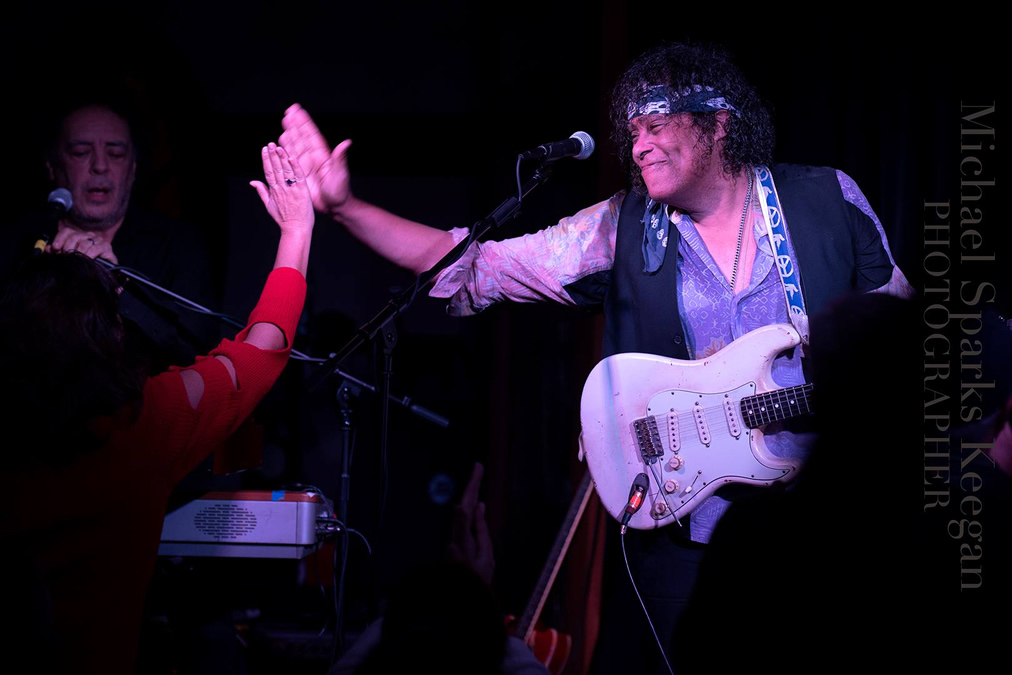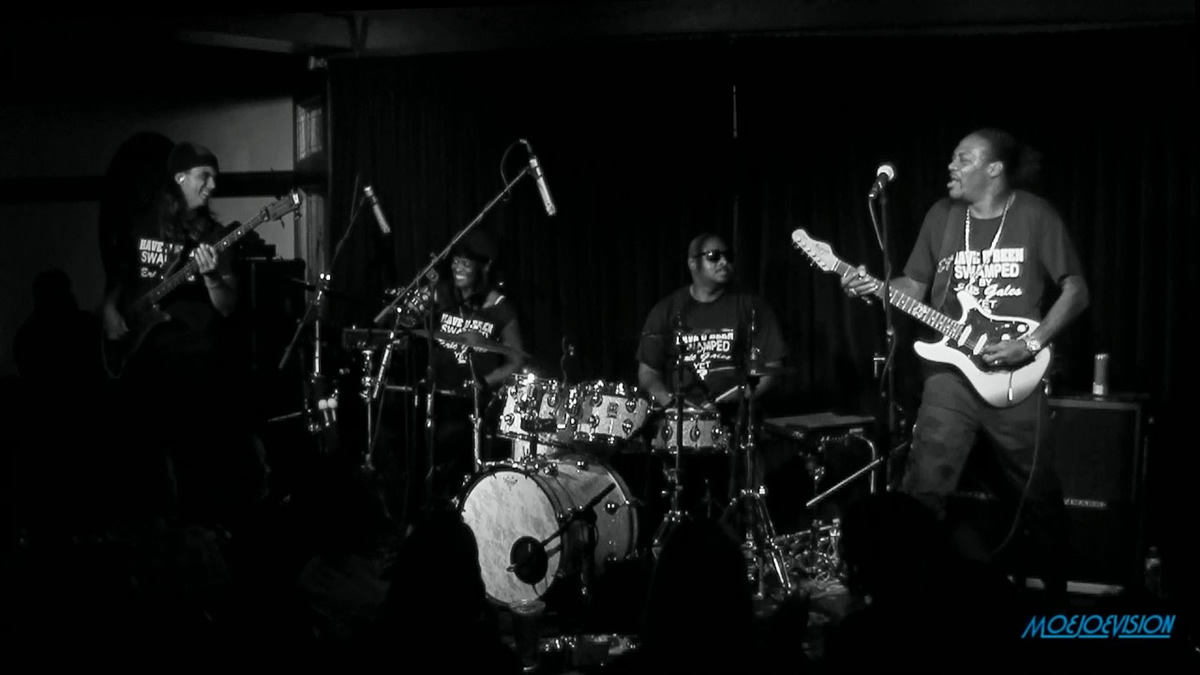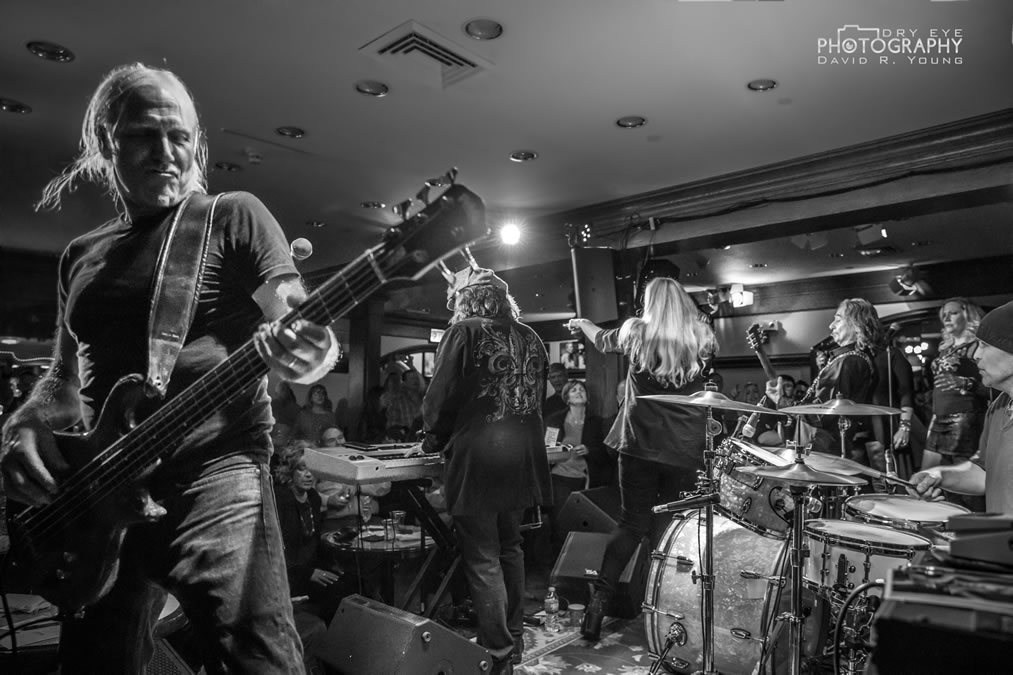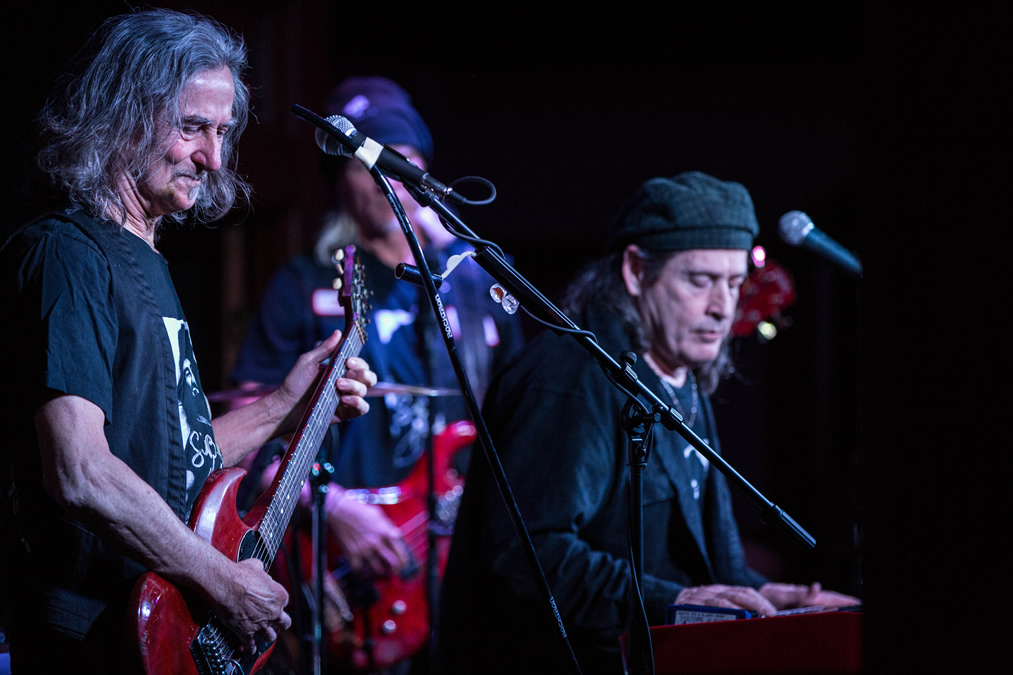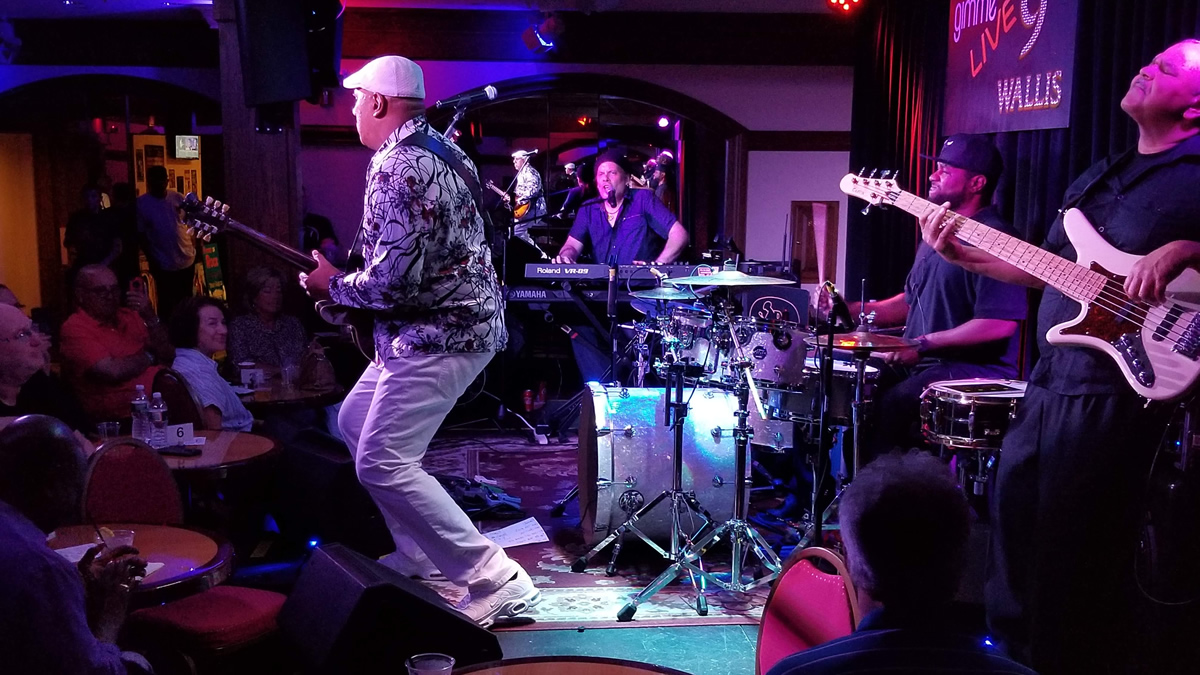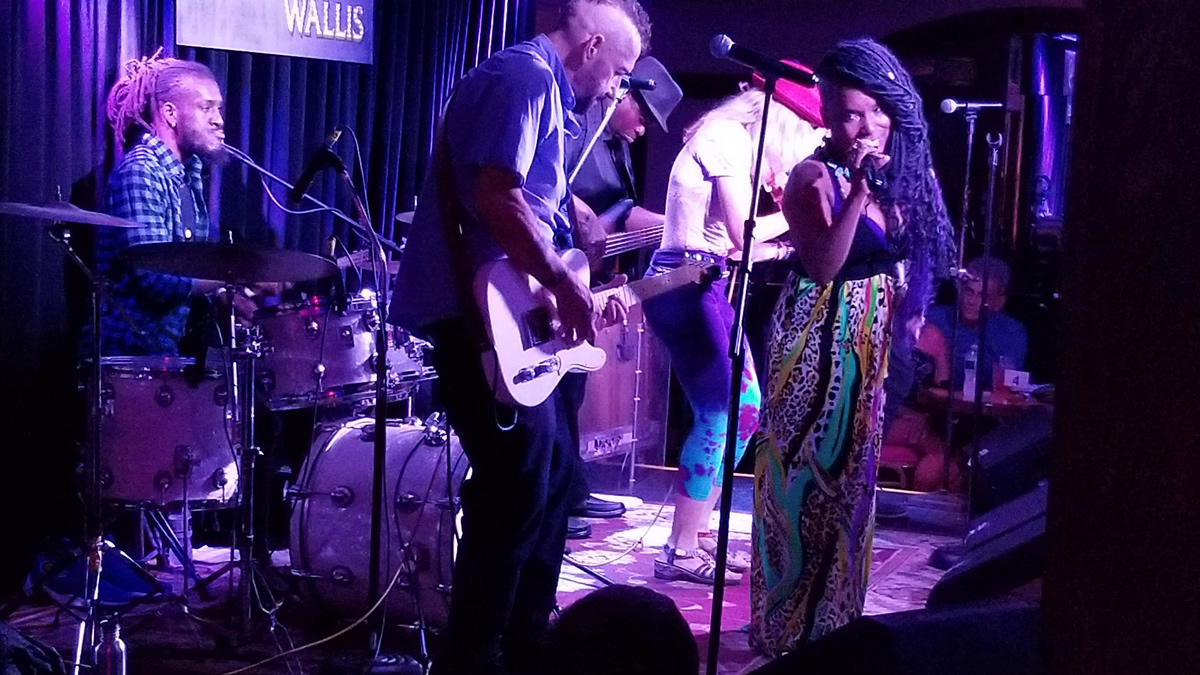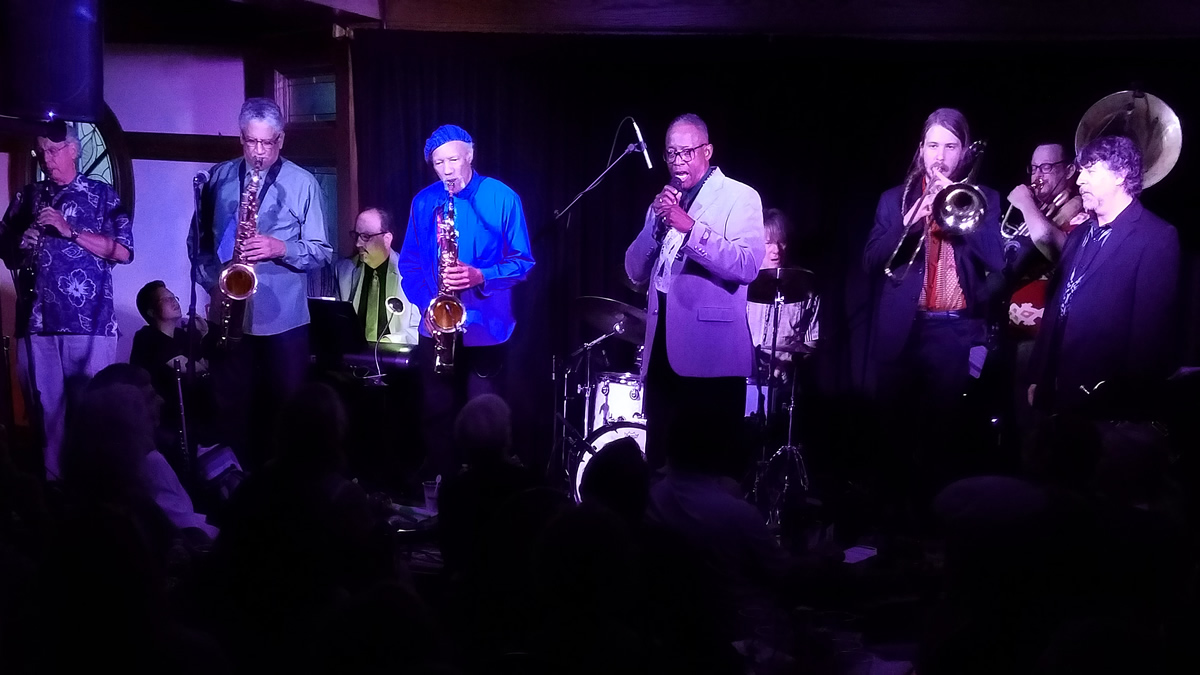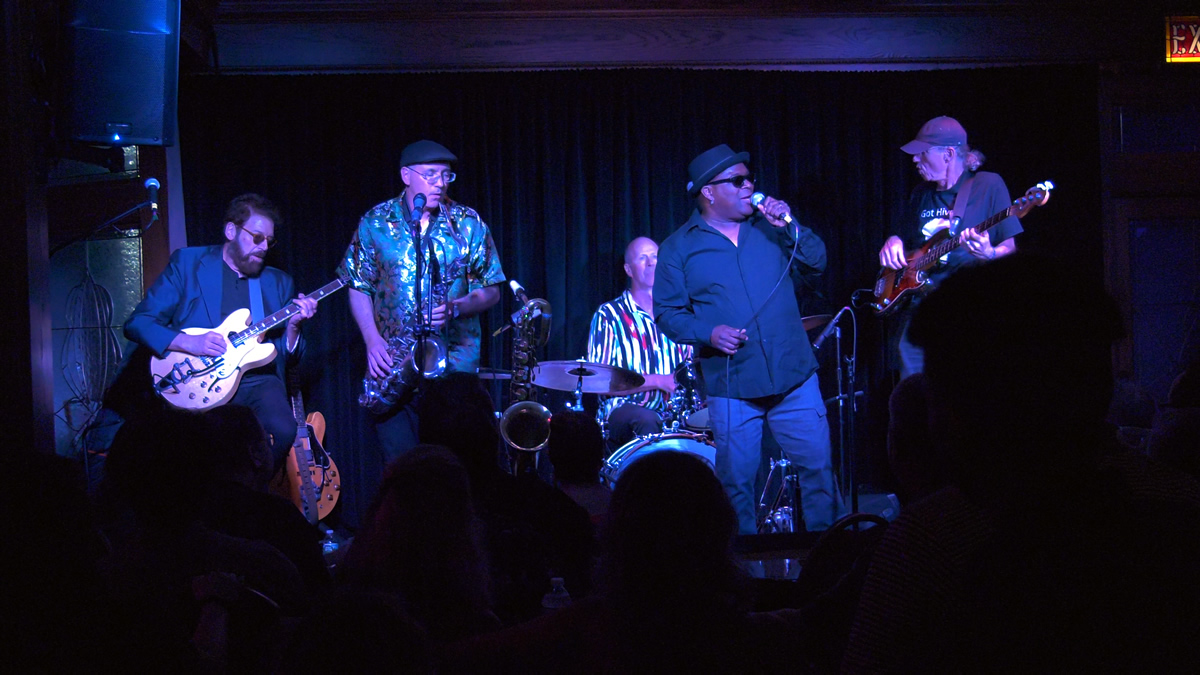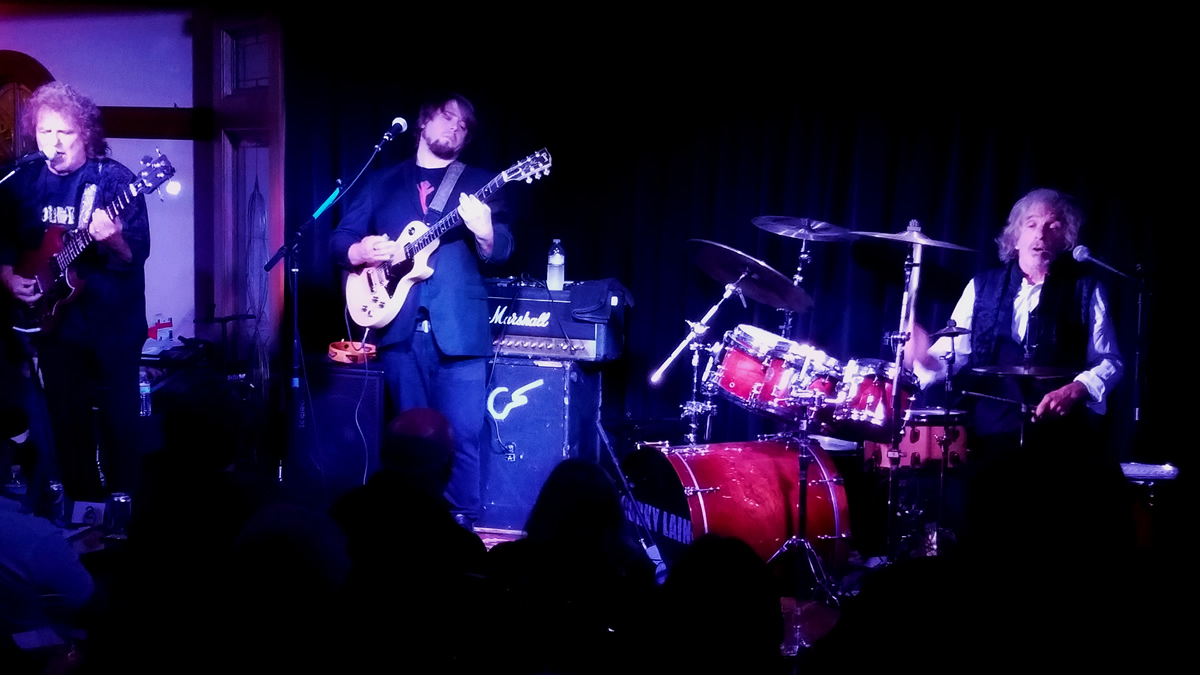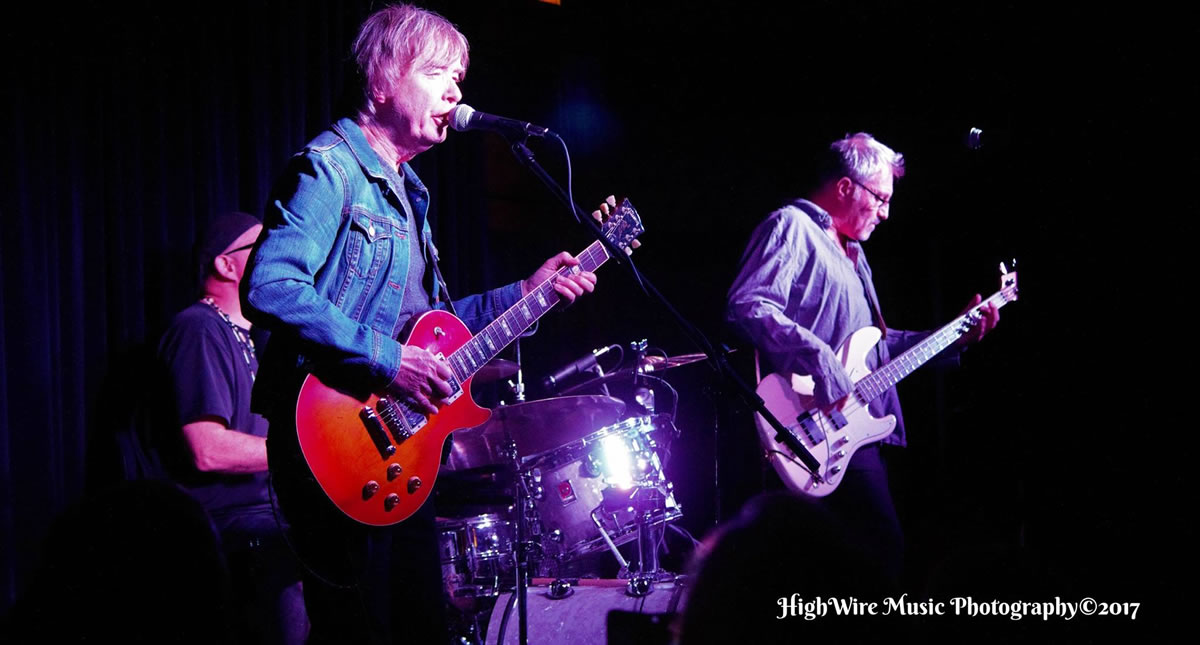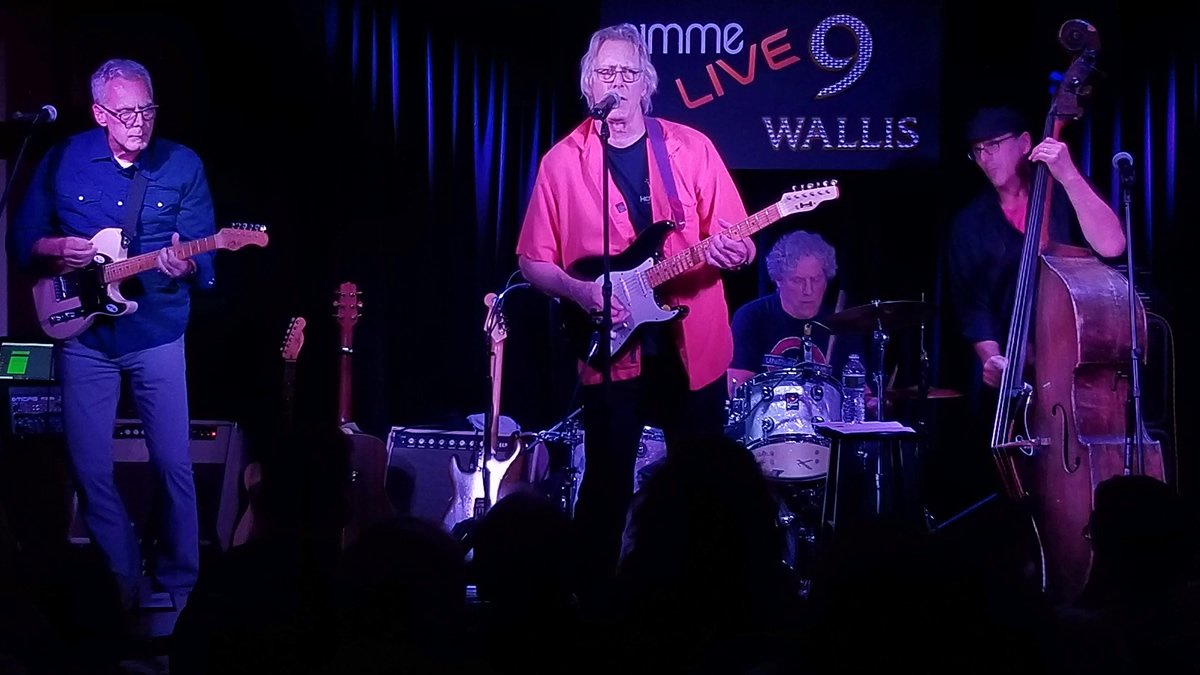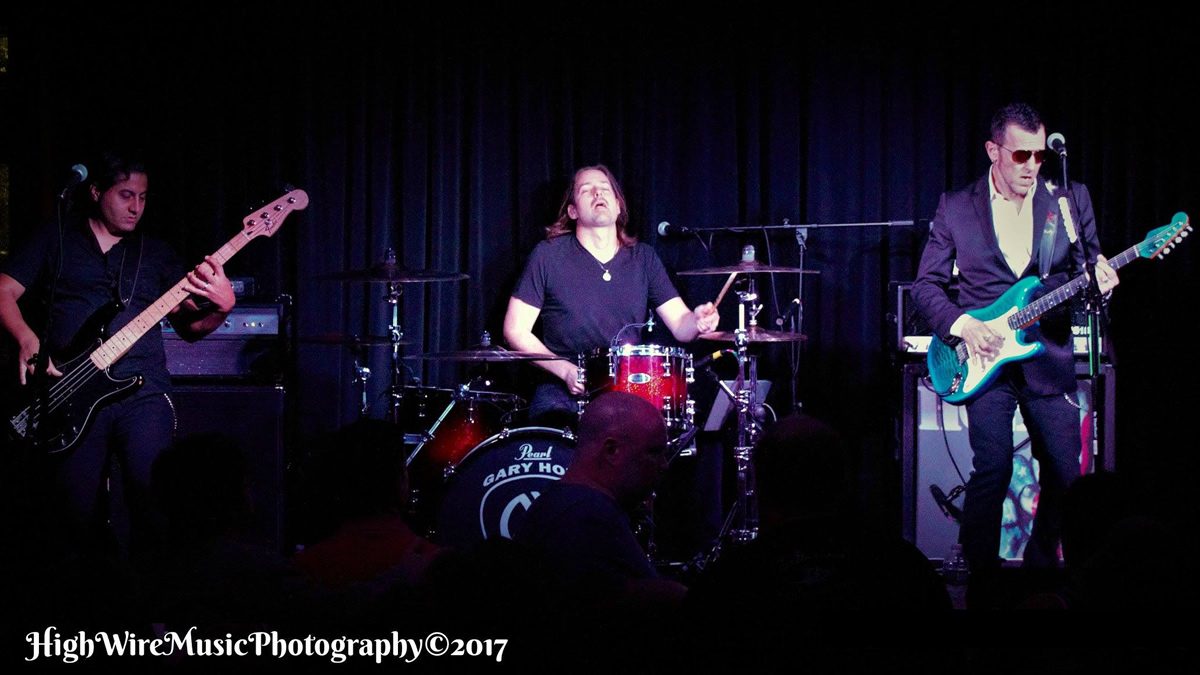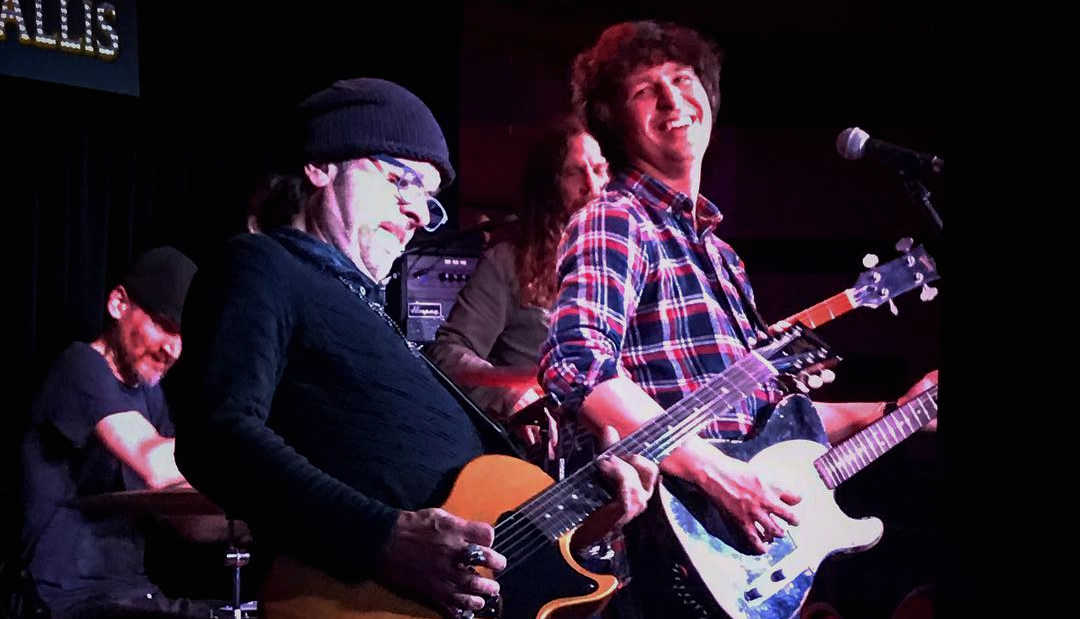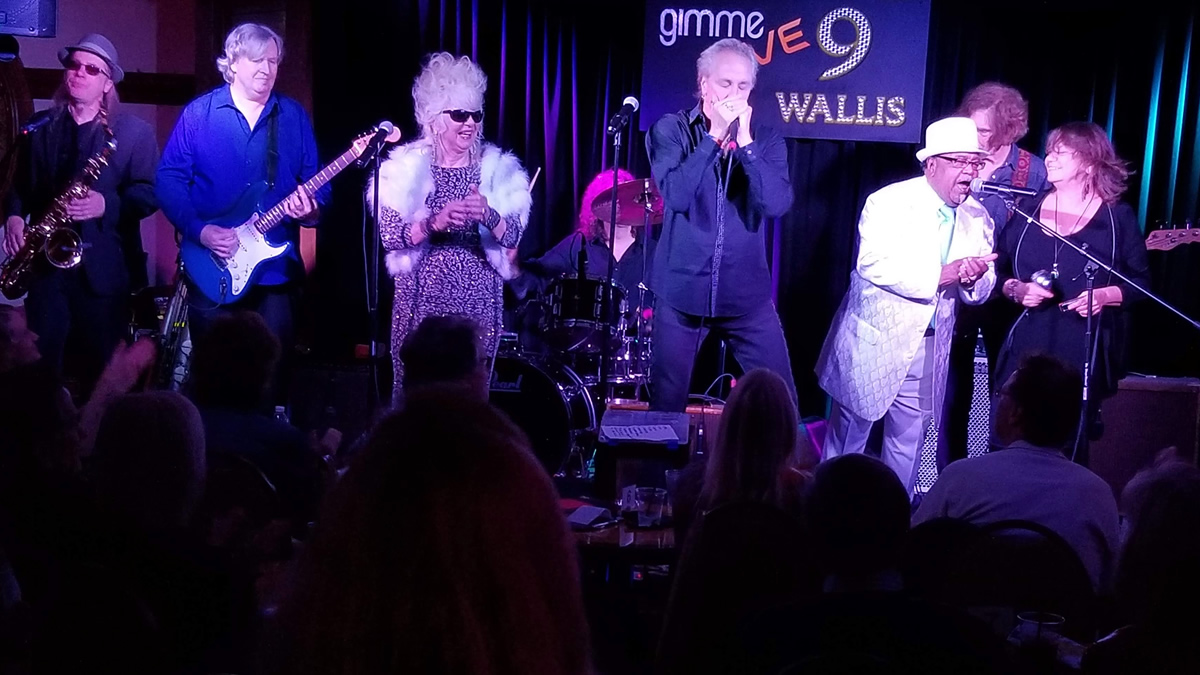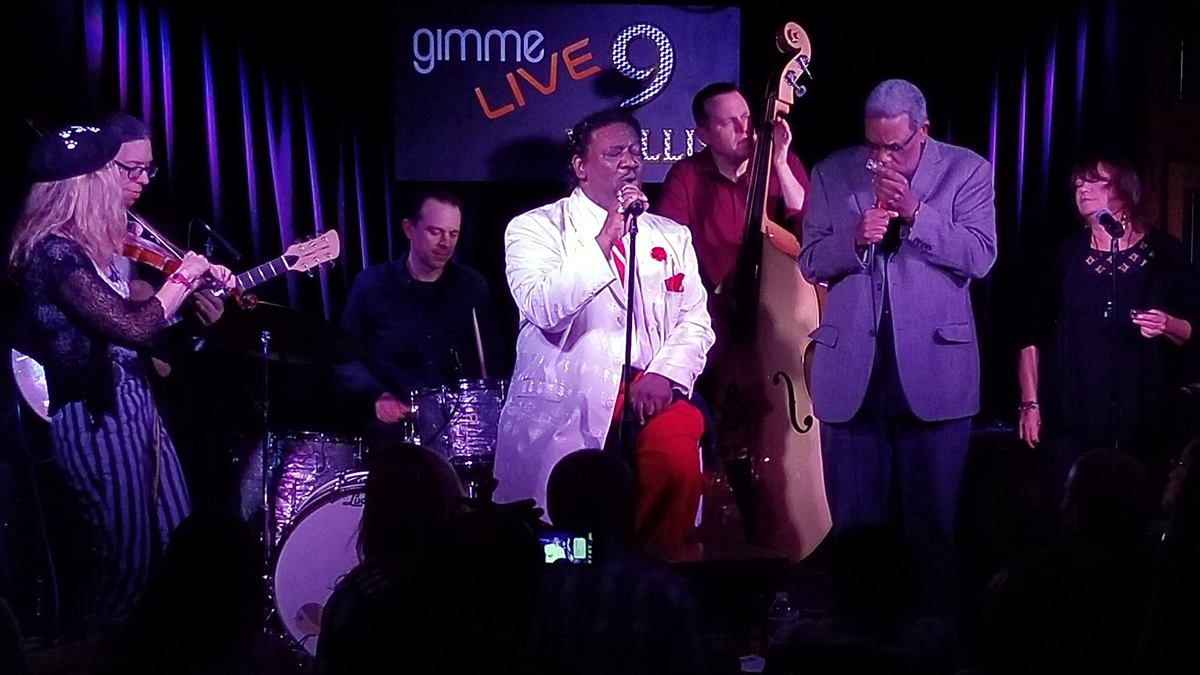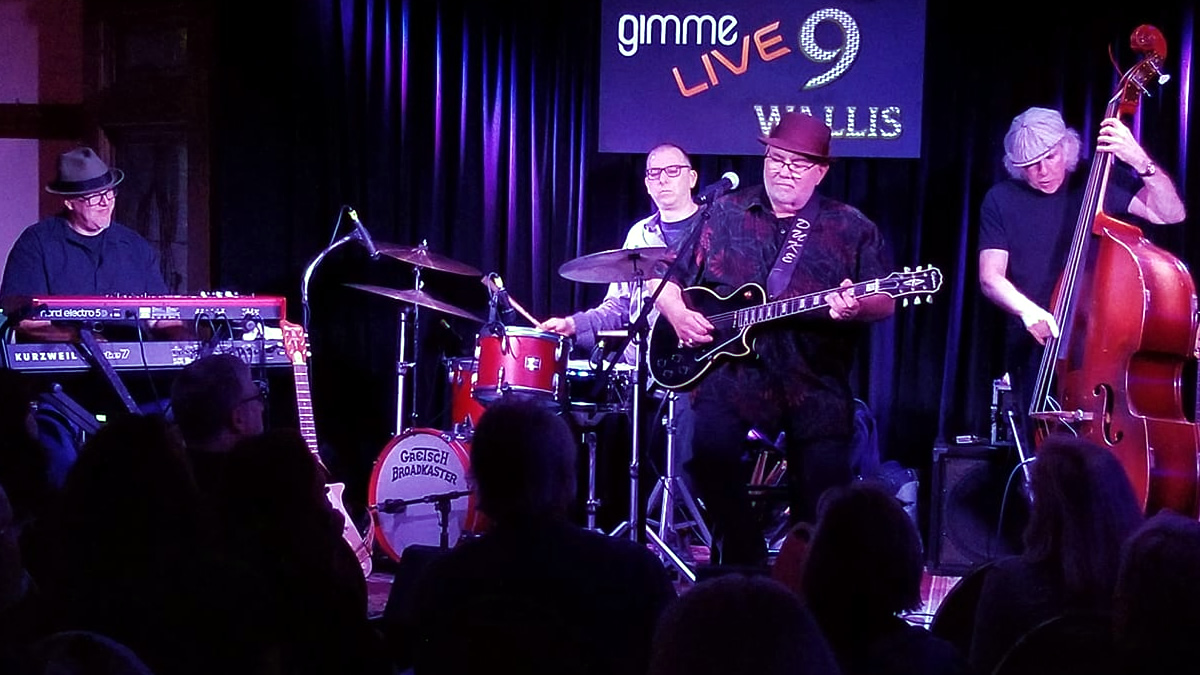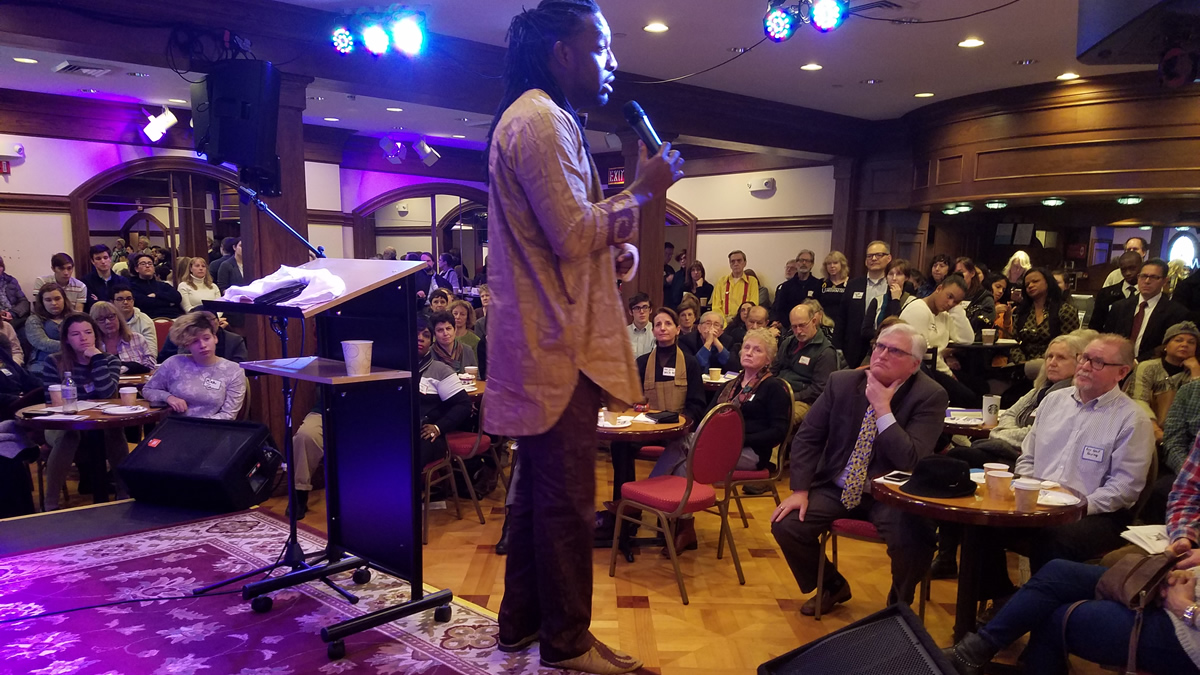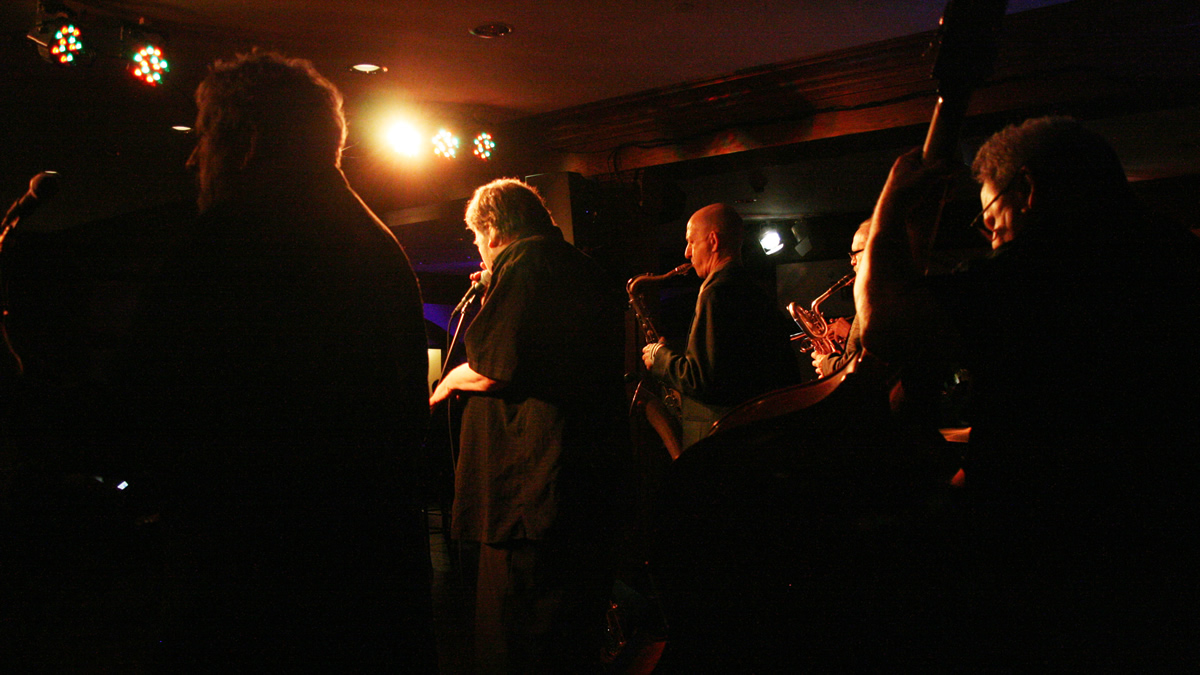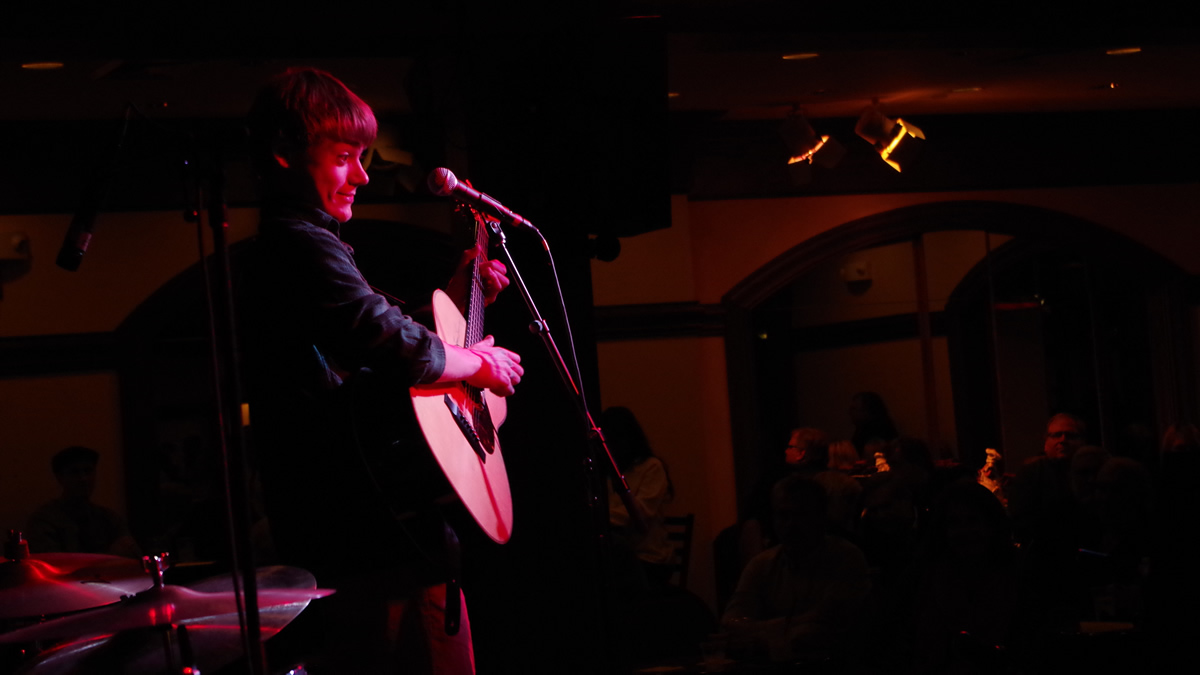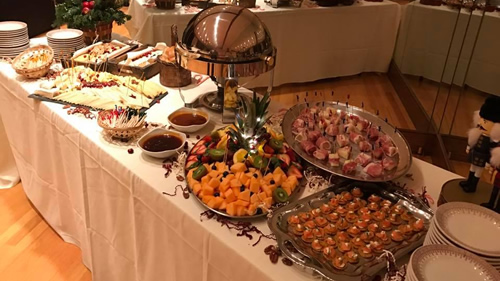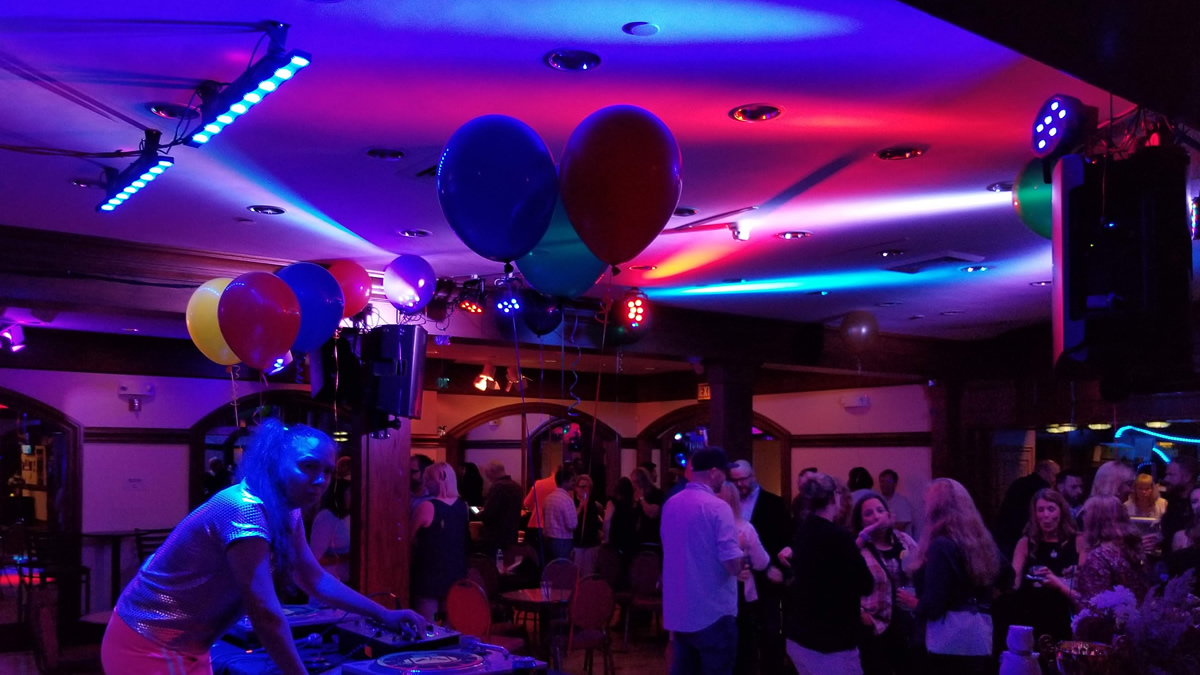 About 17 miles north of Boston, award-winning 9 Wallis is a gorgeous, fully restored, historic location conveniently situated in the heart of Downtown Beverly's Arts District at 9 Wallis Street, right next to the Larcom Theatre -- less than half a mile from the Beverly Depot rail station and 3 miles from Route 128, with plenty of nearby parking (see map).
In April 2017, after 4 years of presenting over a hundred shows at Beverly's Larcom Theatre (featuring Grammy-winners, Rock & Roll Hall of Famers and platinum recording artist), gimmeLIVE's owners Peter and Vickie Van Ness, transformed 9 Wallis into the most intimate, elegant, fully air conditioned listening room north of Boston with comfortable seating at tables, plus food & beverage service offering fine wines, local craft beers, specialty cocktails (featuring local distilleries and all-natural juices) and top-shelf spirits.
In August 2018, Peter and Vickie were presented with the Boston Blues Society's Keeping the Blues Alive Award for their work at 9 Wallis.
Because of its beautifully restored, tremendously flexible space with the best dance floor on Boston's North Shore, 9 Wallis has become a favorite venue for fundraisers, private parties and corporate events. Local charities have raised thousands of dollars at 9 Wallis (see examples). With world-class entertainment, an event can begin as a cocktail party or fully seated dinner...then transform into a nightclub-style dance party with concert quality sound and stage lighting.
CLICK HERE if you'd like someone to contact you about raising money for your charity. CLICK HERE if you want to book a party or corporate event.
Many new shows will be announced soon. Click here to join gimmeLIVE's FREE Concert Club and email list. You'll get special deals and prime seats before tickets go on sale to the public.
There is plenty of nearby parking at 7 lots from 150 feet away to 3 blocks away. Lots are 25 Cents/Hour (see map). Street parking is more. All parking is FREE after 8pm and on Sundays.
Want us to produce a concert or festival to raise money for your organization? Click here
Want to sponsor one of our shows? Click here