Critically Acclaimed Shows ... Up Close & Personal
ERIC GALES
DATE
Thursday, August 16, 2018

We cannot offer refunds under any circumstances.

TIME
8:00PM (Doors Open 7:00PM)
VENUE

9 Wallis Street

AIR CONDITIONED

Venue Details
OPENER
Seth Rosenbloom
TICKETS
RESERVED SEATS

(ALL AGES)

$25.00, $30.00
If you missed Eric Gales' SOLD OUT SHOW last time -- Don't Wait!
One of the best, if not the best guitar player in the world
He is absolutely incredible
Through the years, it would not be unusual to look out in the audience and see artists like Carlos Santana, Mick Jagger, Keith Richards, B. B. King, and Eric Clapton, looking on with interest as Eric Gales took his God-given talent and worked crowd after crowd into a frenzy.
Don't miss Eric's only stop on Boston's North Shore this year at Beverly's most intimate, elegant listening room!
Local rising blues guitar star Seth Rosenbloom opens.
ERIC GALES BIO
"I feel the most free I've ever been in life, even more so than when I was a kid ...you gotta help yourself man, once you can help yourself you can genuinely help someone else." Eric Gales
You want the blues? "Unfortunately you have to go through some things to be free", says Memphis born Eric Gales. "Now, I feel the most free I've ever been in life, even more so than when I was a kid", he opens up. "You gotta help yourself man, once you can help yourself you can genuinely help someone else."
The title of his new album Middle of the Road is the running theme throughout the record. "It's about being fully focussed and centred in the middle of the road. If you're on the wrong side and in the gravel you're not too good and if you're on the median strip that's not too good either, so being in the middle of the road is the best place to be."
Middle of the Road is Eric Gales fourth album on Provogue/Mascot label Group (Joe Bonamassa, Beth Hart, Black Stone Cherry, Warren Haynes, The Robert Cray Band, Robben Ford, Eric Johnson, The Kenny Wayne Shepherd Band) and it sees him at his most expressive yet; it is a deeply personal and reflective record that echoes where he is in his life right now and he opens himself up and allows himself the chance to really flourish.
It's well documented that Gales was a child prodigy and heralded as the second coming of Jimi Hendrix when he released his debut album The Eric Gales Band in 1991 as a 16 year old on Elektra Records. It was the first of 10 albums on a major label through a blistering career. He has released 14 studio albums in total ahead of Middle of the Road and a host of other collaborations, one of which led him to work with producer Fabrizio Grossi (Alice Cooper, Joe Bonamassa, Billy F. Gibbons, Ice T, Leslie West, Slash, Walter Trout, Steve Lukather, Steve Vai, Paul Stanley, Supersonic Blues Machine).
Talking about working with Eric, Fabrizio Grossi offers; "I've been a fan of Eric since I first worked with him 15 years ago on a project with George Clinton & the P.Funk. His tone and his playing was wicked. Personally and musically Eric grew into a 'monster' , a really good one and he's set on a path of huge success with a 'taking no prisoners' type of attitude! I know a very few musicians with such a musicality and Eric is right there a head of the bunch. I hope fans will dig. There's lots of love, tears, sweat and "truth" in this record, which is what classics are made of. As far what I think about him: Eric is simply Miles Davis' and Jimi Hendrix' love child, that's my story and I'm sticking to it."
Recent years have seen an array of musicians singing the praises of Eric Gales. Dave Navarro (Jane's Addiction - Red Hot Chili Peppers) exclaimed that "How Eric Gales isn't the hugest name in rock guitar is a total mystery", modern blues icon Joe Bonamassa said he is "One of the best, if not the best guitar player in the world", whilst Mark Tremonti (Alter Bridge) said in a Classic Rock Magazine interview (Oct 2016) that "me and Myles [Kennedy] were on the bus looking up clips and we ran into some Eric Gales clips and we were just like 'this guy could be the best player on Earth.'"
Talking about the accolades he is starting to receive he humbly adds;" It's absolutely great, I'm grateful to see the recognition for the work that God has allowed me to continue to progress with. It's beautiful to see the recognition to be finally coming and in the proper way, unlike times where I was engaged into heavy addiction, where it wasn't such good publicity, but to see it be changed around, it's a great turn of events."
This refers to the time he spent in jail serving at the Shelby County Correction Center in 2009 for possession of drugs and a weapon. Elaborating he adds; "While I was in there all the officers and guards were like, 'bro you know this isn't where you're supposed to be. When you get out of here, go take the world by the horns and ride it all the way out.' It took a couple of years after but, I'm here." Whilst he was incarcerated he was able to play shows, for the Mayor, the city and festivals, his own version of Johnny Cash Walk the Line.
This is where Middle of the Road finds the rebirth of Eric Gales. A new album that has seen him more free than he's ever been and on the biographic songs you take this journey with him. Along the way he brings in not only a host of guest and collaborators, but also those closest to him; Lauryn Hill, Gary Clark Jr, Eugene Gales, LaDonna Gales, Lance Lopez, Raphael Saadiq and Christone 'Kingfish' Ingram.
"When I say the world will hear about it, you'll see what I mean when you hear the record," he says. "This record is going to take me everywhere that I've never been, and everywhere I've ever wanted to go." Eric Gales
SETH ROSENBLOOM
Hailed as the future of the blues, Seth Rosenbloom brings a highly inspired and expressive approach to his music. Seth's dazzling lines and singing vibrato on the guitar along with his distinctively sultry vocals result in his own interpretation of the blues and are fully on display on his debut, self-titled EP, released September, 2017.
The Boston Globe calls him a "searing blues-rock guitarist" and A.J. Wachtel of The Noise Boston says, "He makes his guitar growl and has a voice to match". A review of his EP by Mike Rick of the Blues PowR blog compares Seth to "a slightly younger and rawer version of Matt Schofield" and also praises his "gravelly, forceful vocals and stinging guitar work".
Seth was born into a musical family in Waltham, Massachusetts. After playing classical violin in his earliest years, Seth took up guitar at age eleven, first drawn to the music of Elvis and The Beatles. At the young age of sixteen, Seth was selected for a performance merit scholarship at Berklee College of Music. While a dean's list student at Berklee, Seth developed his composition and technical skills in both jazz and improvisational music, extensively expanding his musical vocabulary.
After spending a few years as an active sideman and in demand clinician, Seth stepped into the spotlight with 2017 marking the release of his debut, self-titled EP as well as tour dates up and down the East Coast. His performances always display an intense and deeply committed musicianship. Combined with his engaging and sincere personality, Seth never fails to delight audiences.
Much of 2018 will be spent on the road, with Seth performing to his rapidly growing fan base across the United States and beyond. He will also head back into the studio to start work on his next album which will be produced by blues guitarist and producer extraordinaire, Josh Smith. Don't miss your chance to see this rising blues guitar star when he comes to a city near you.
ABOUT 9 WALLIS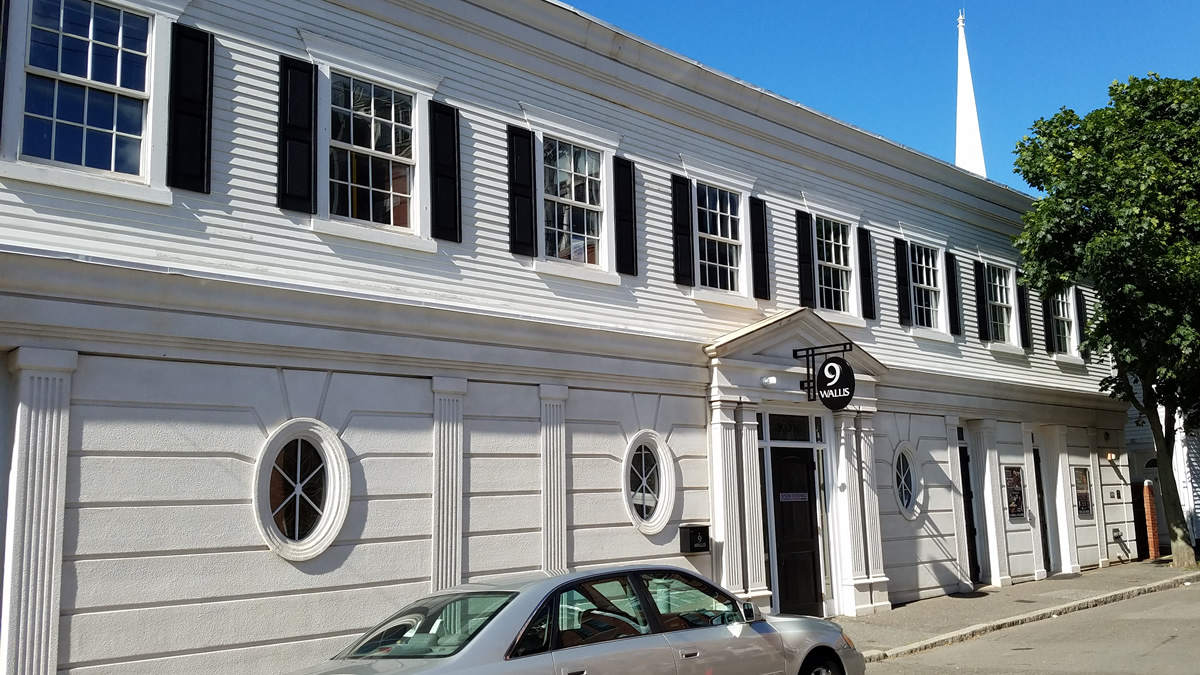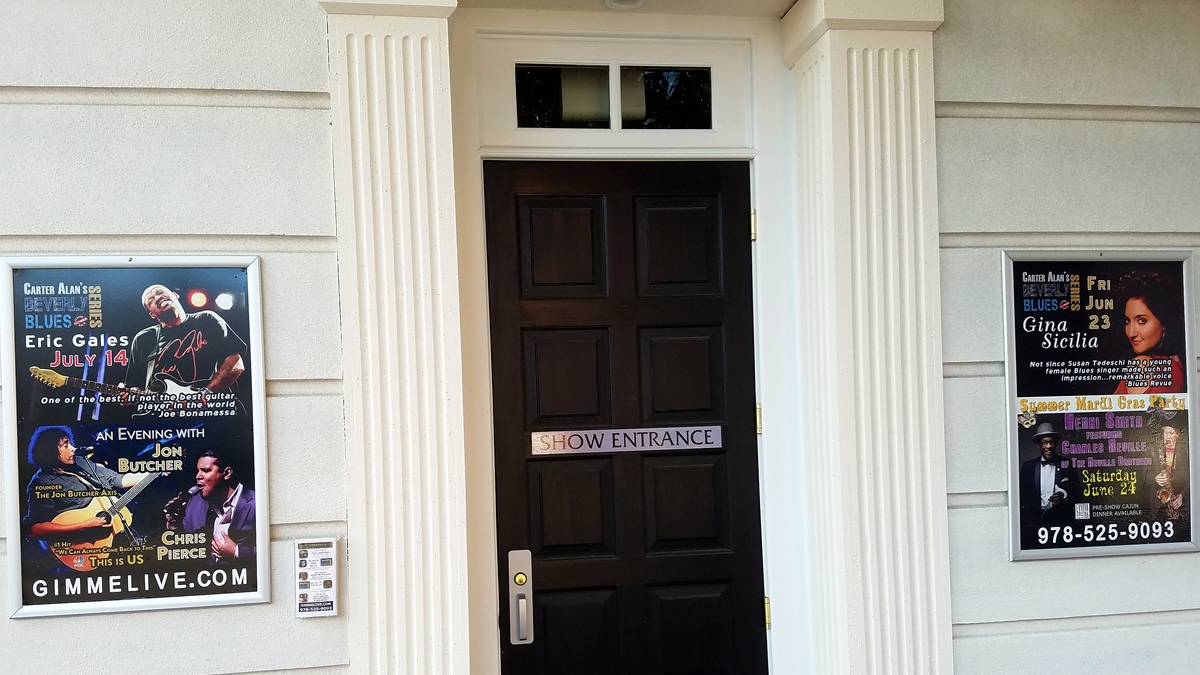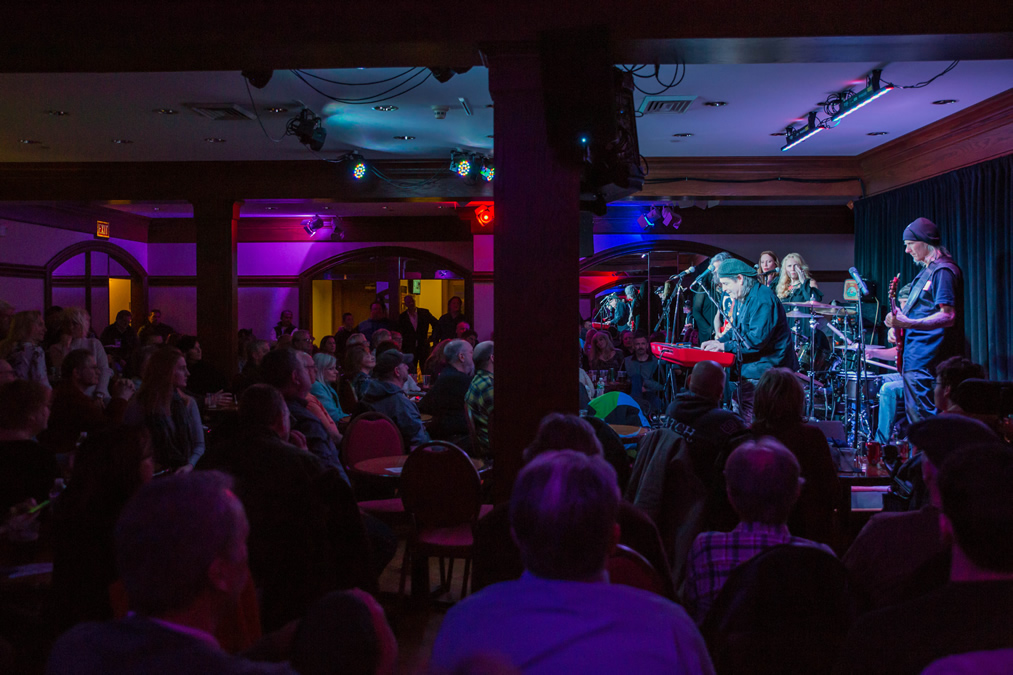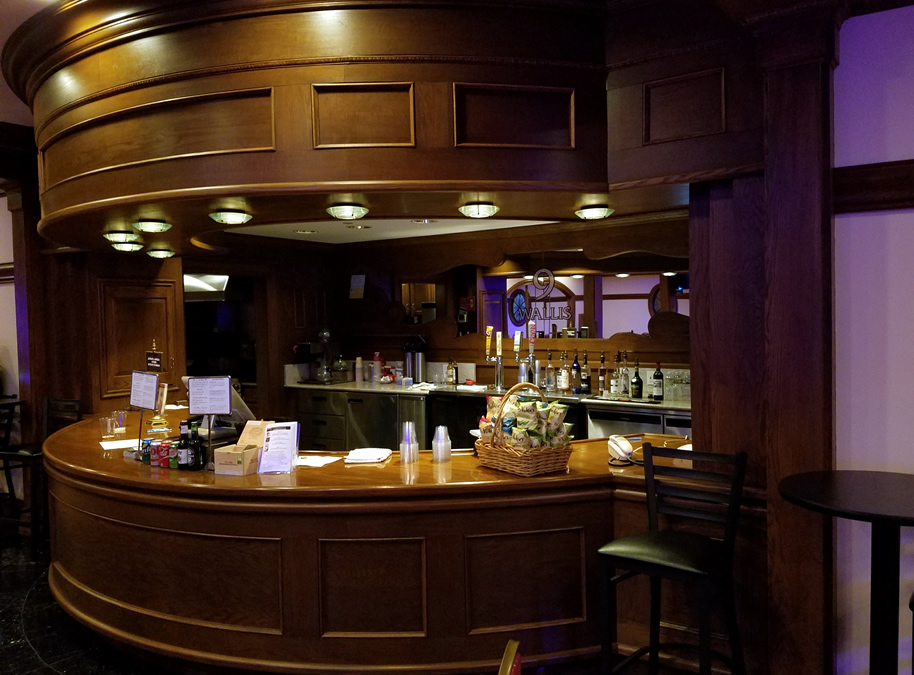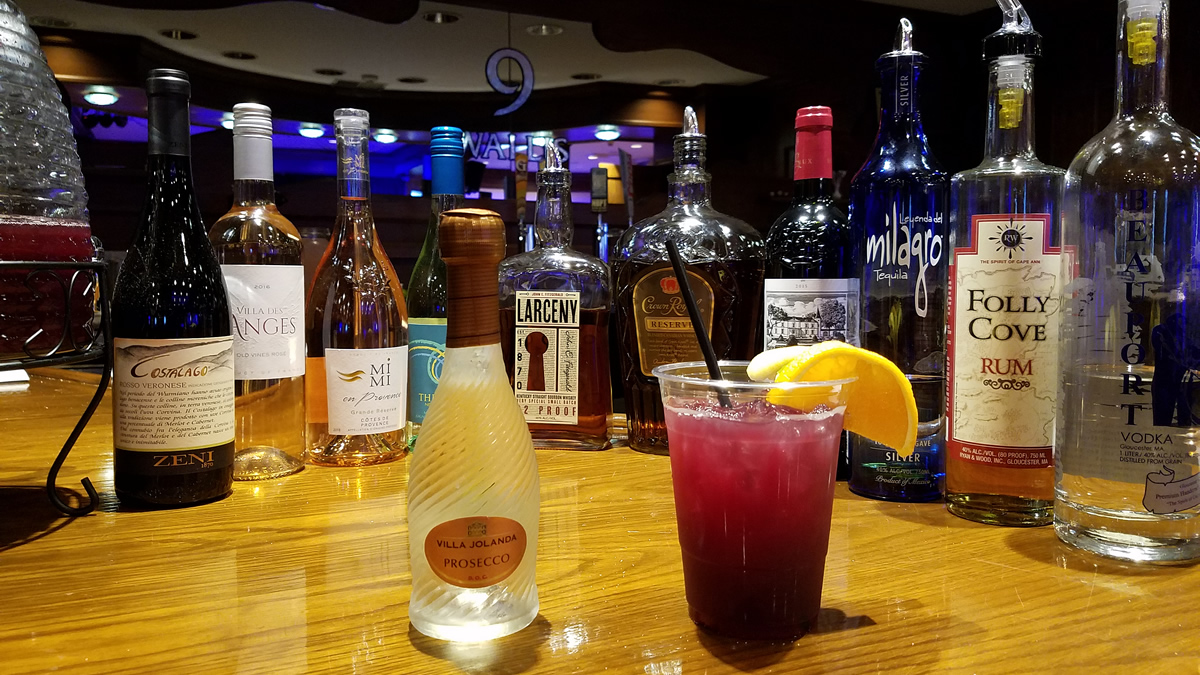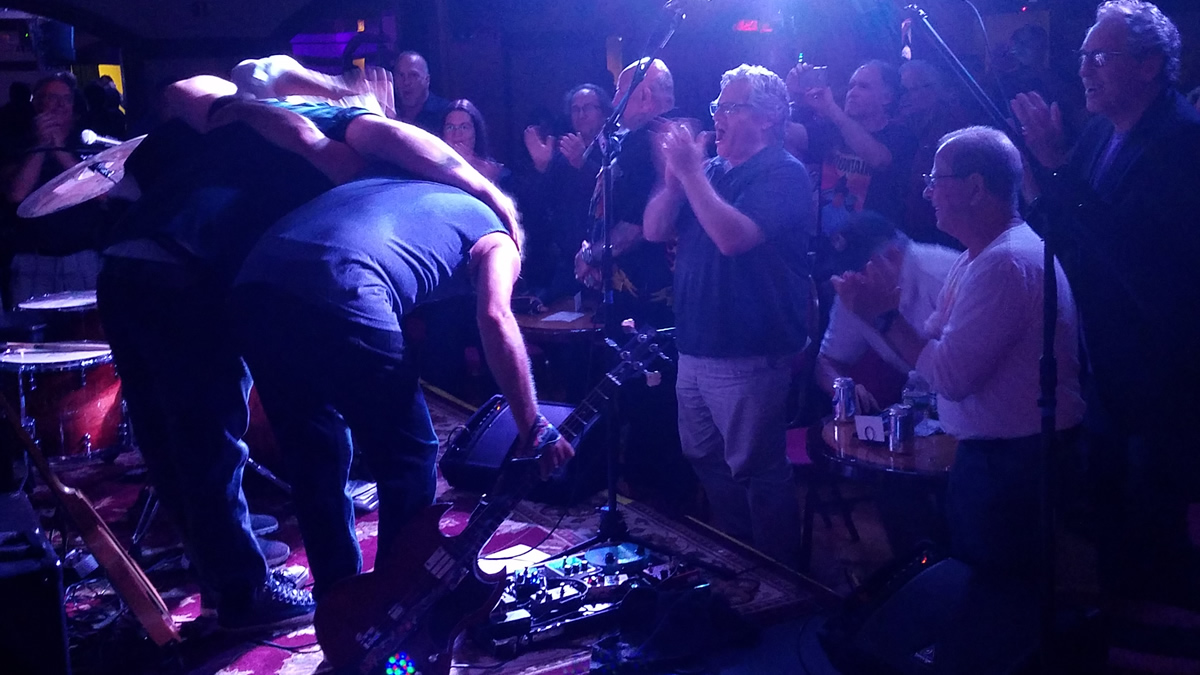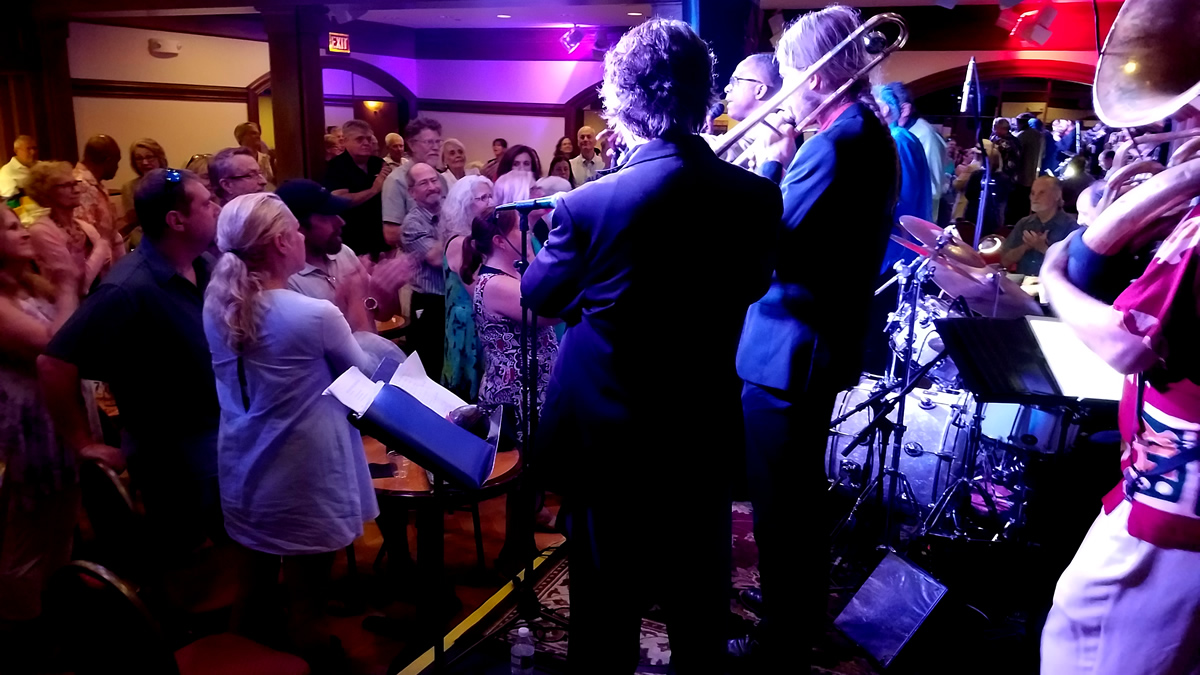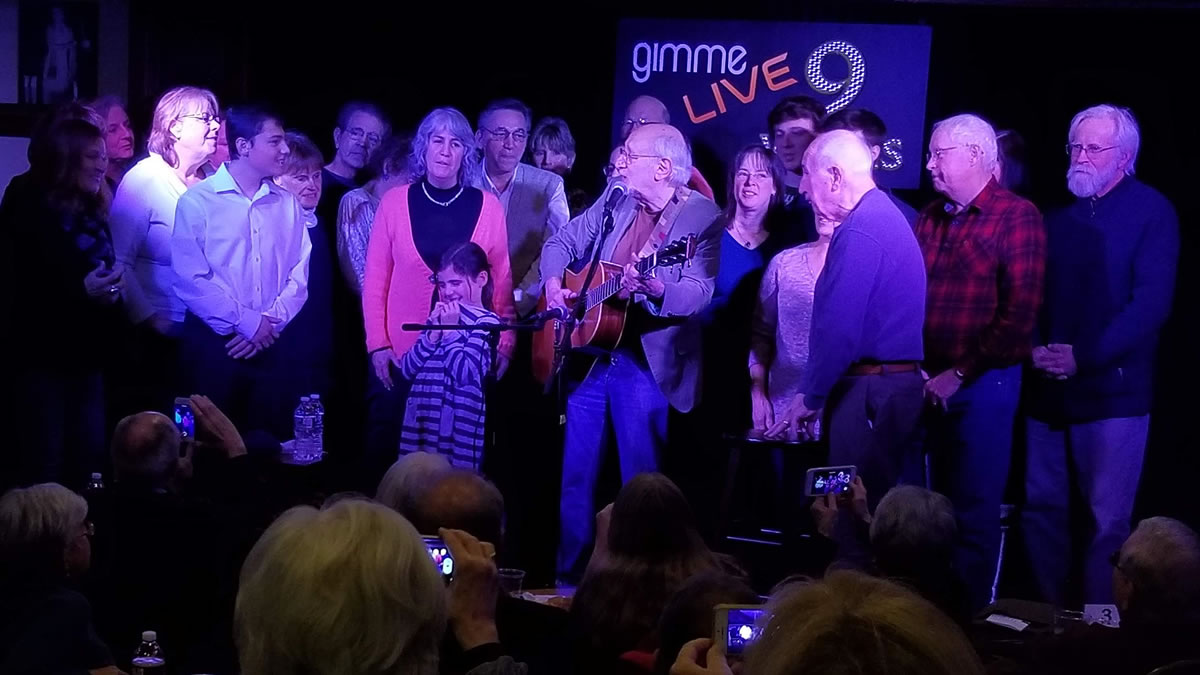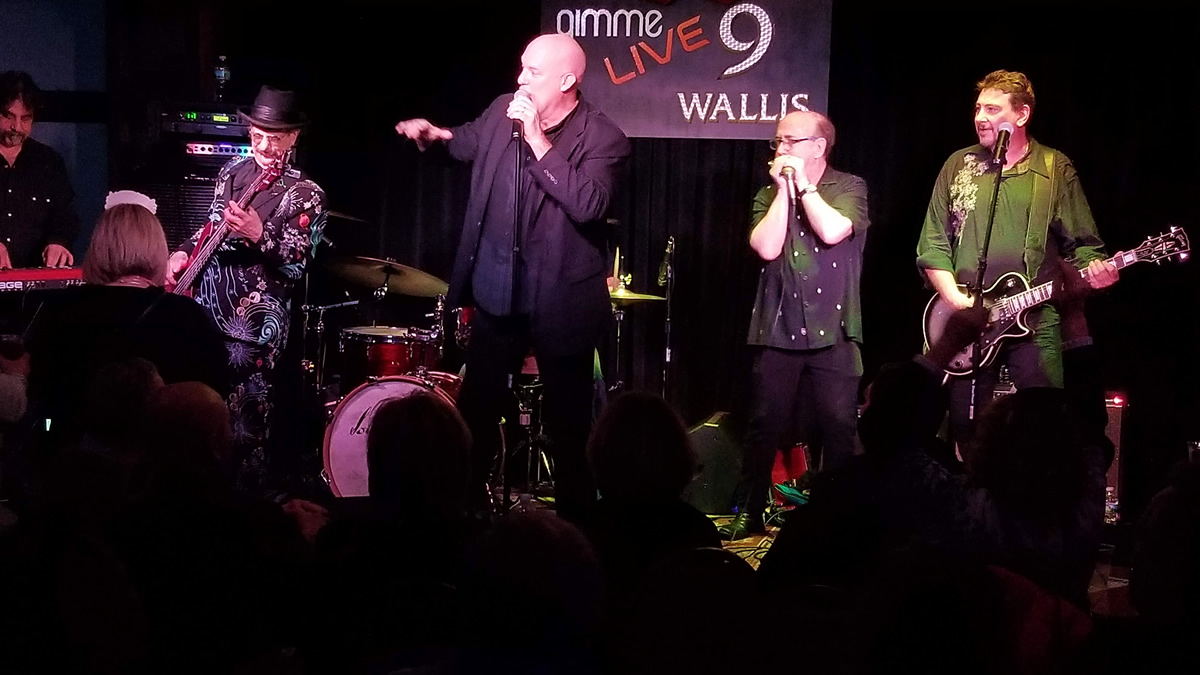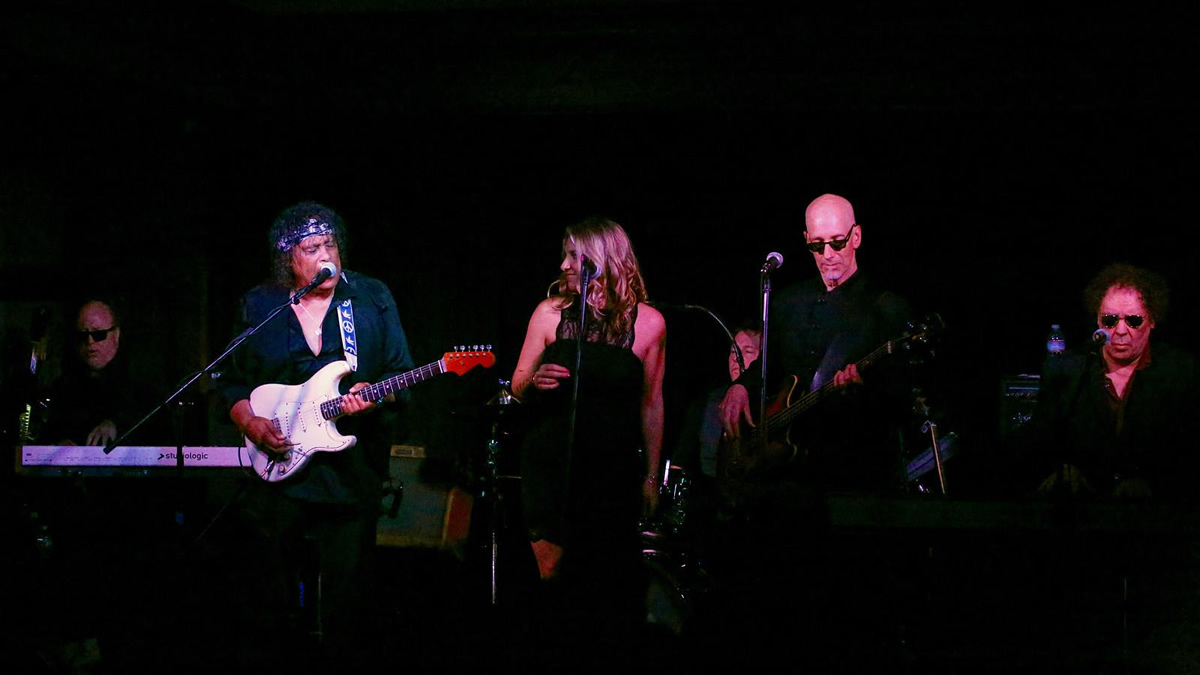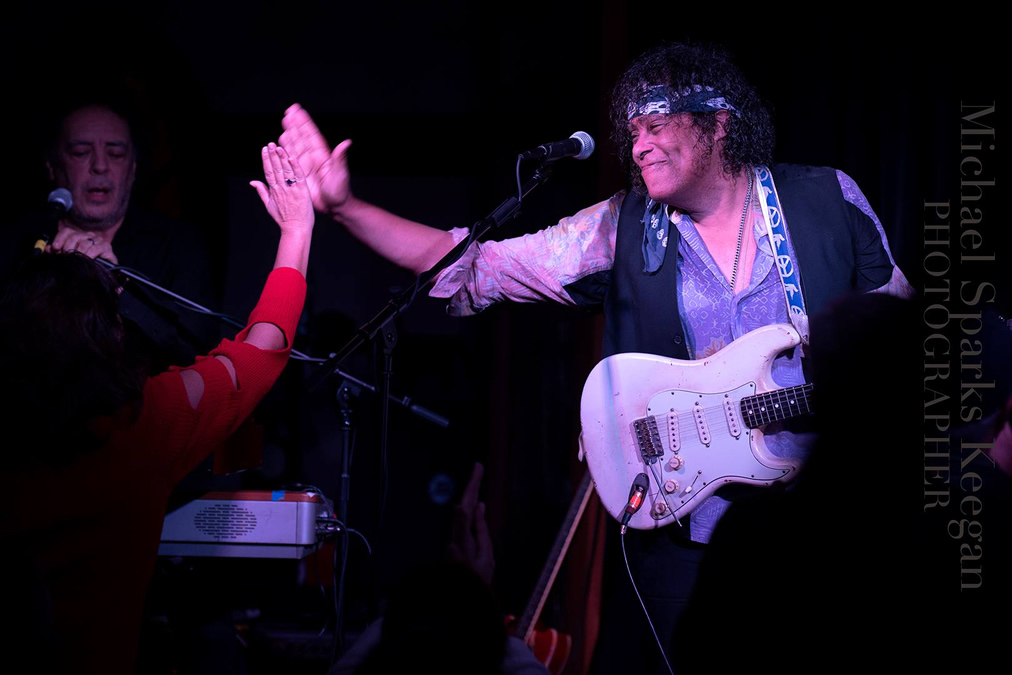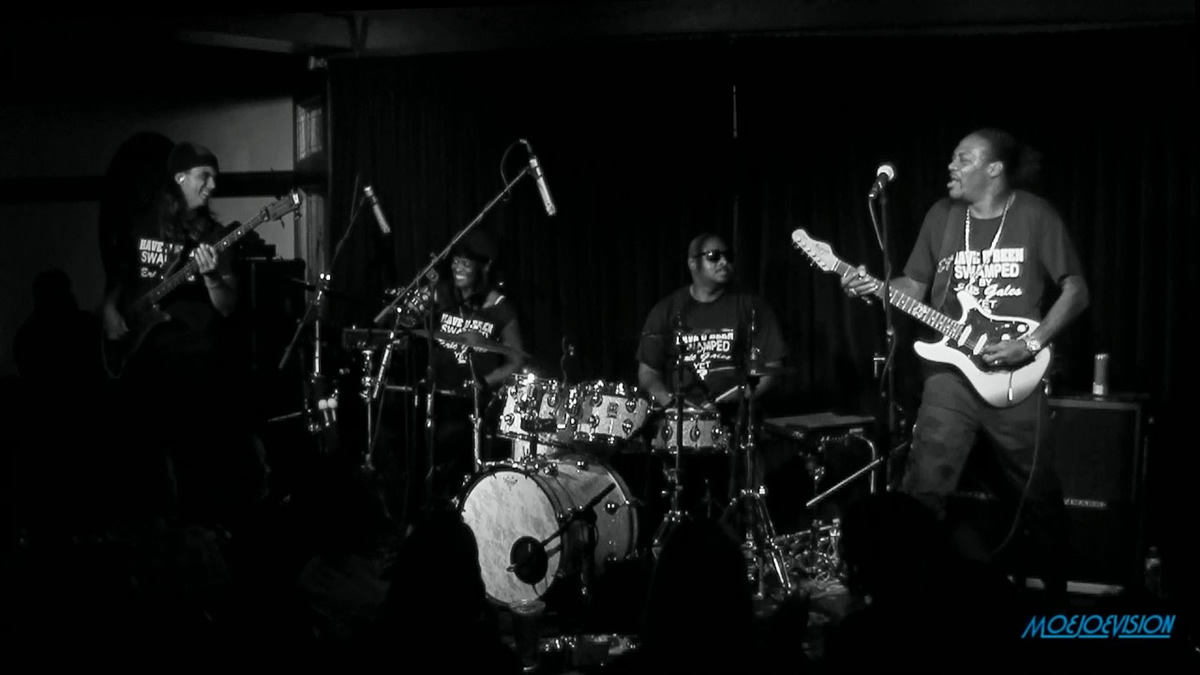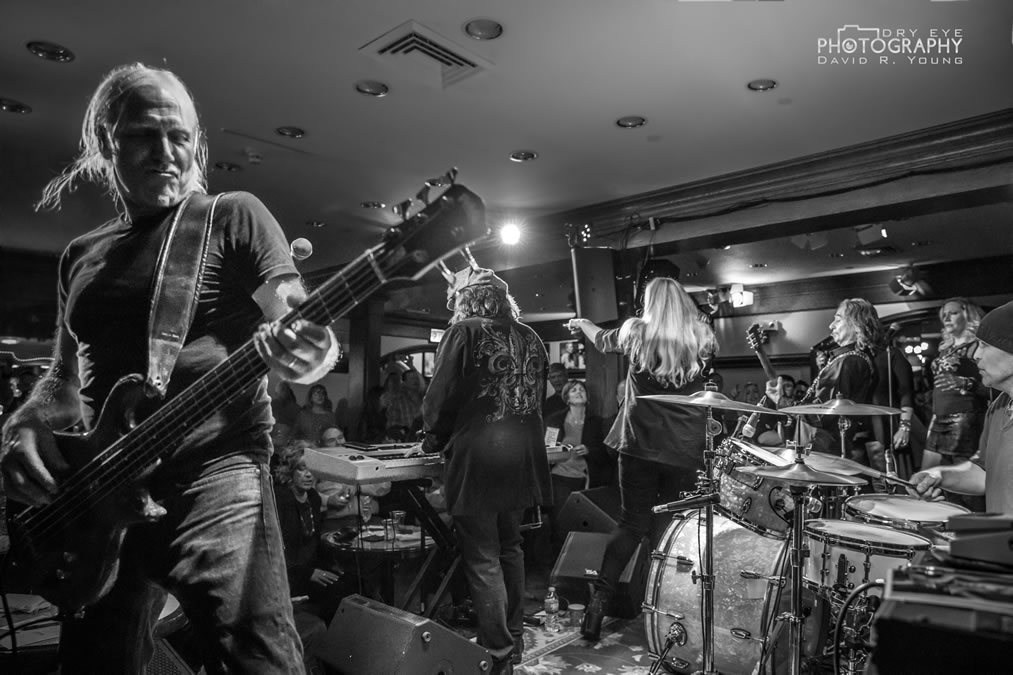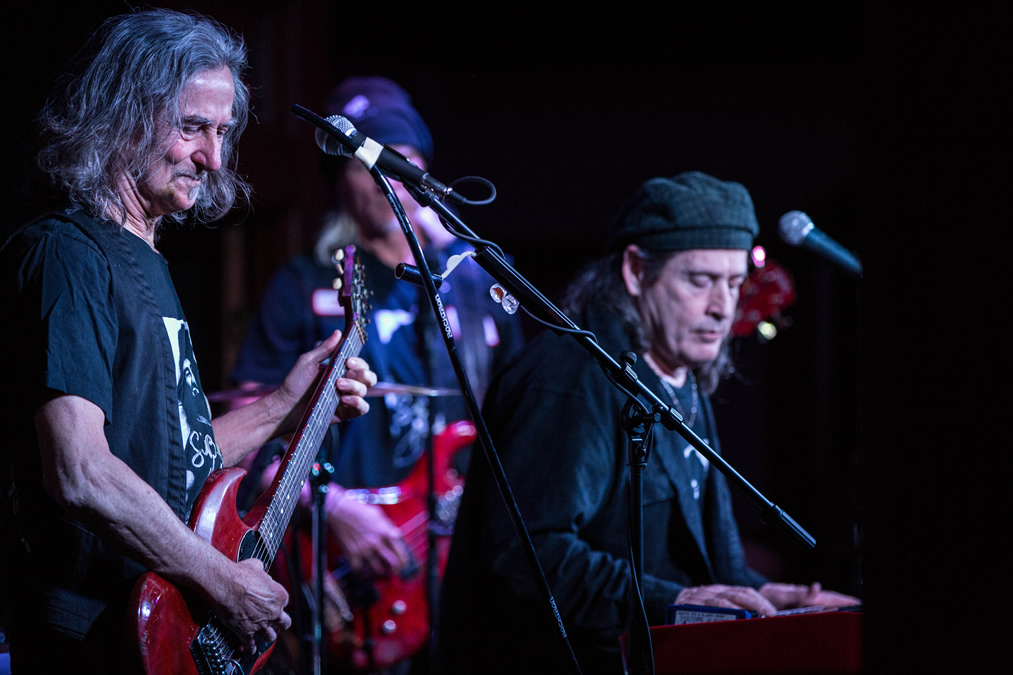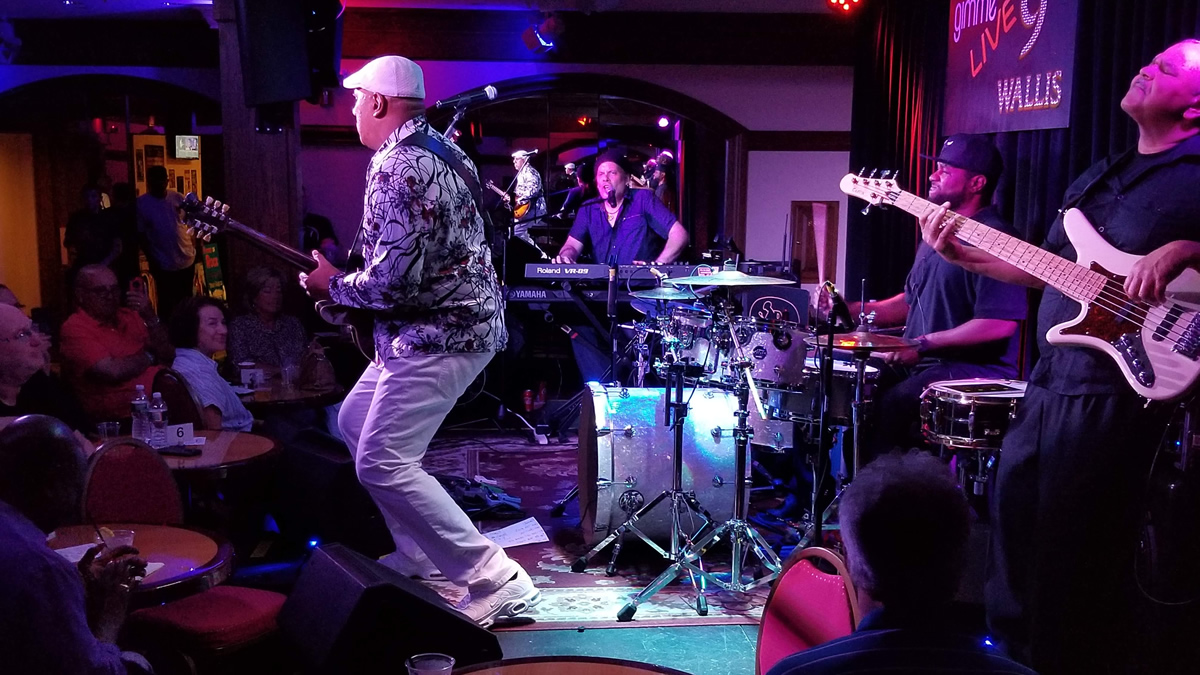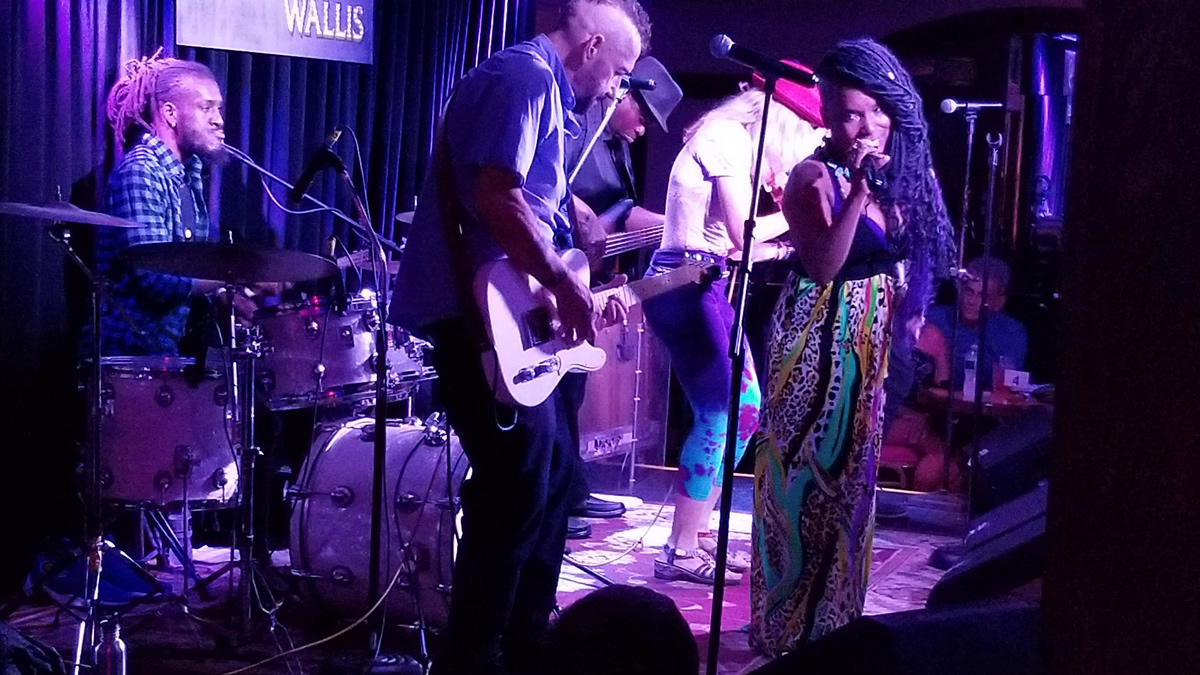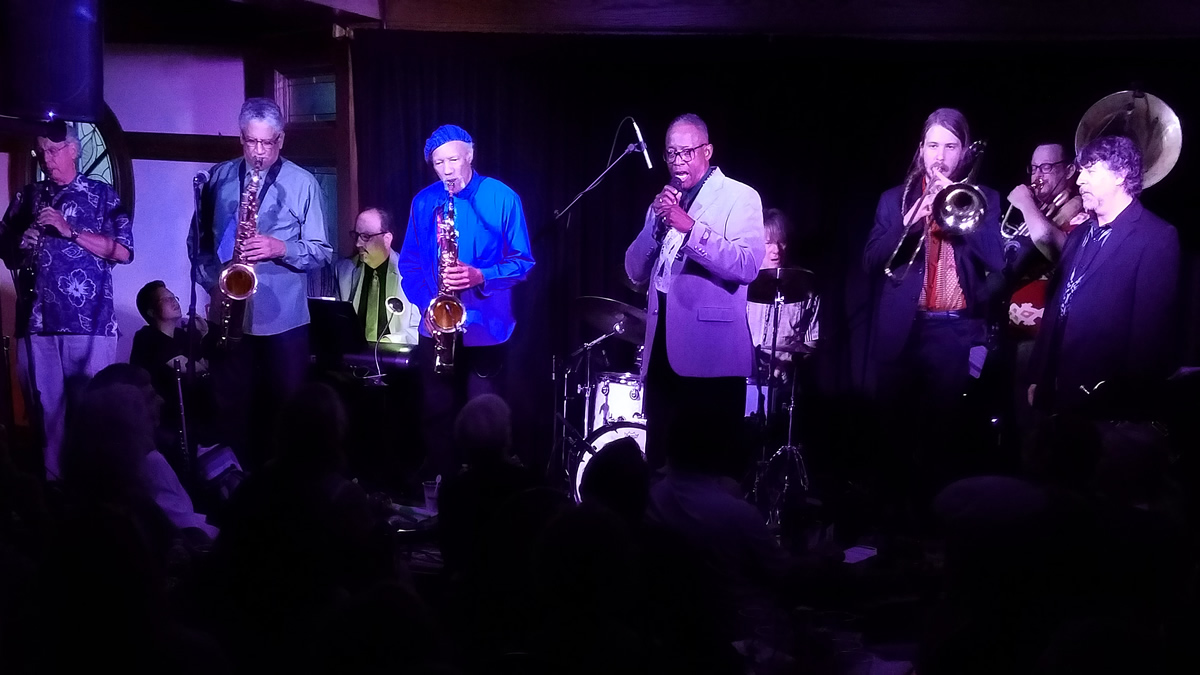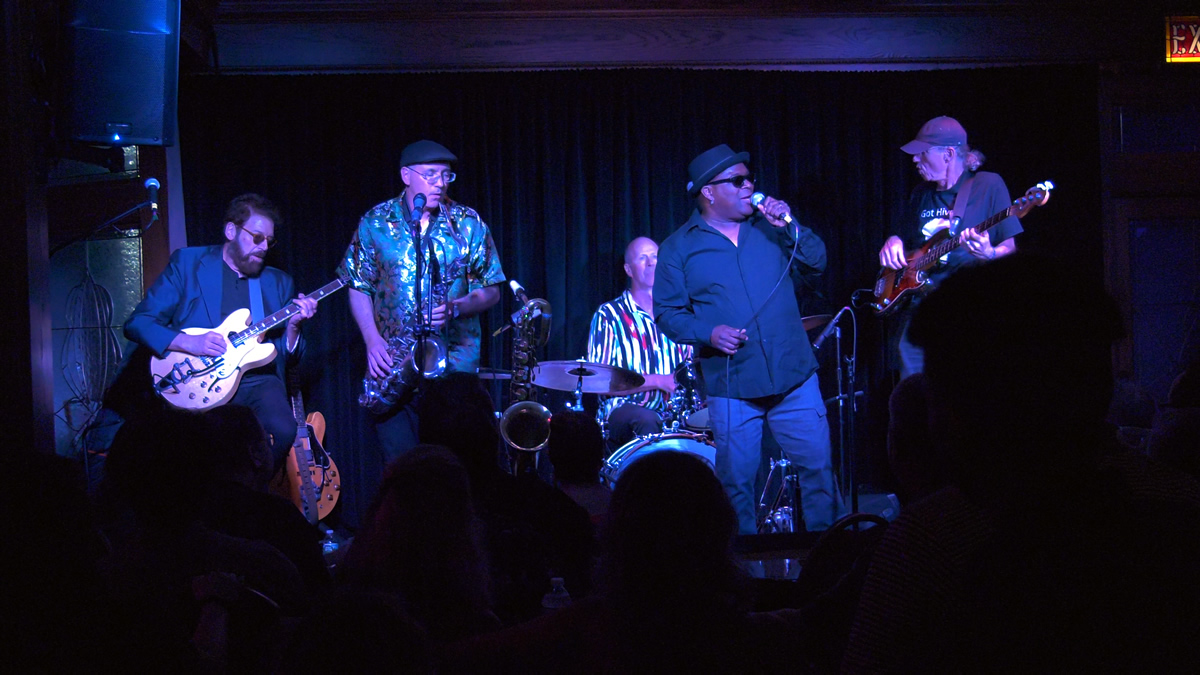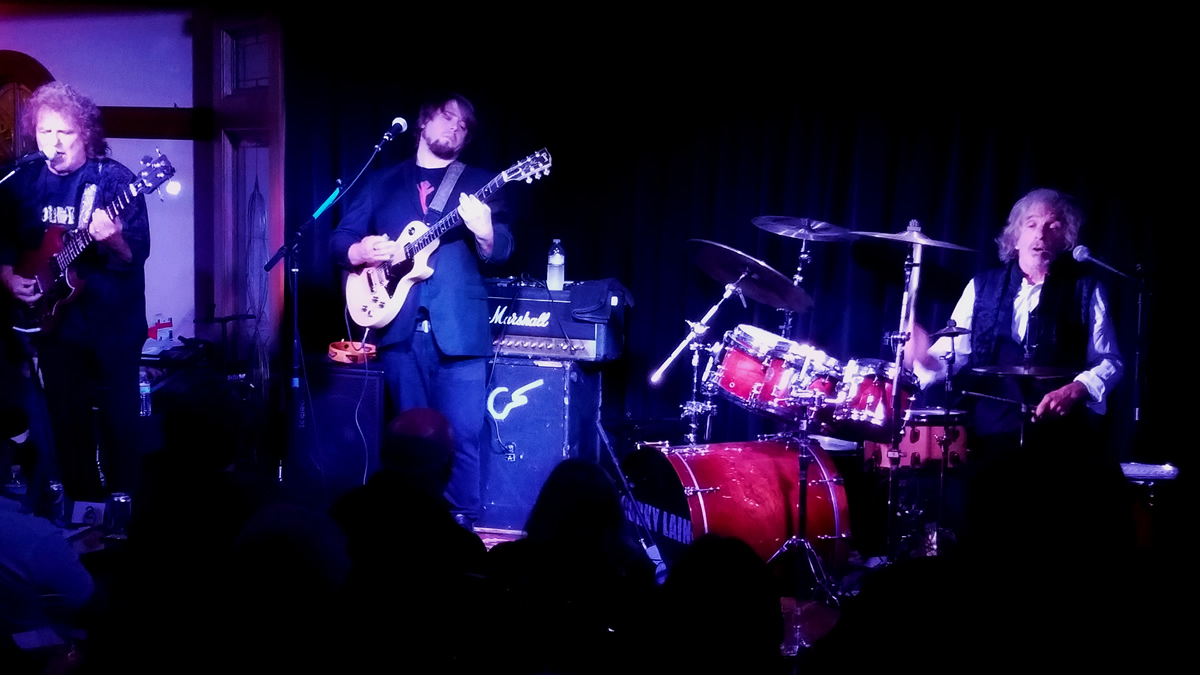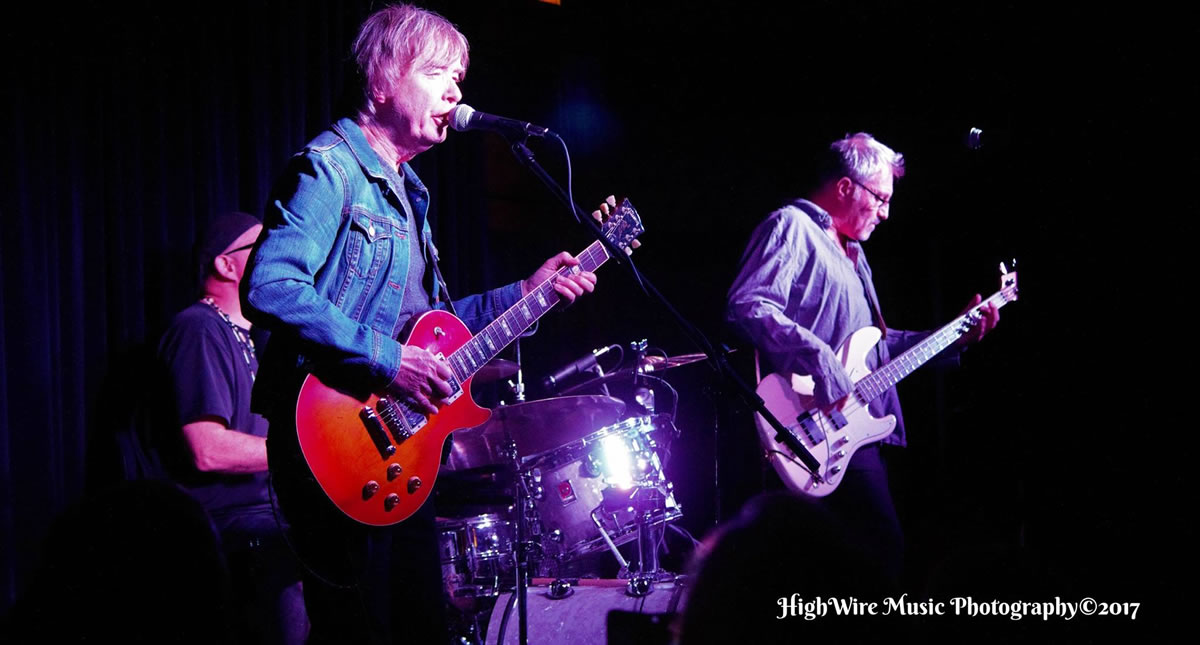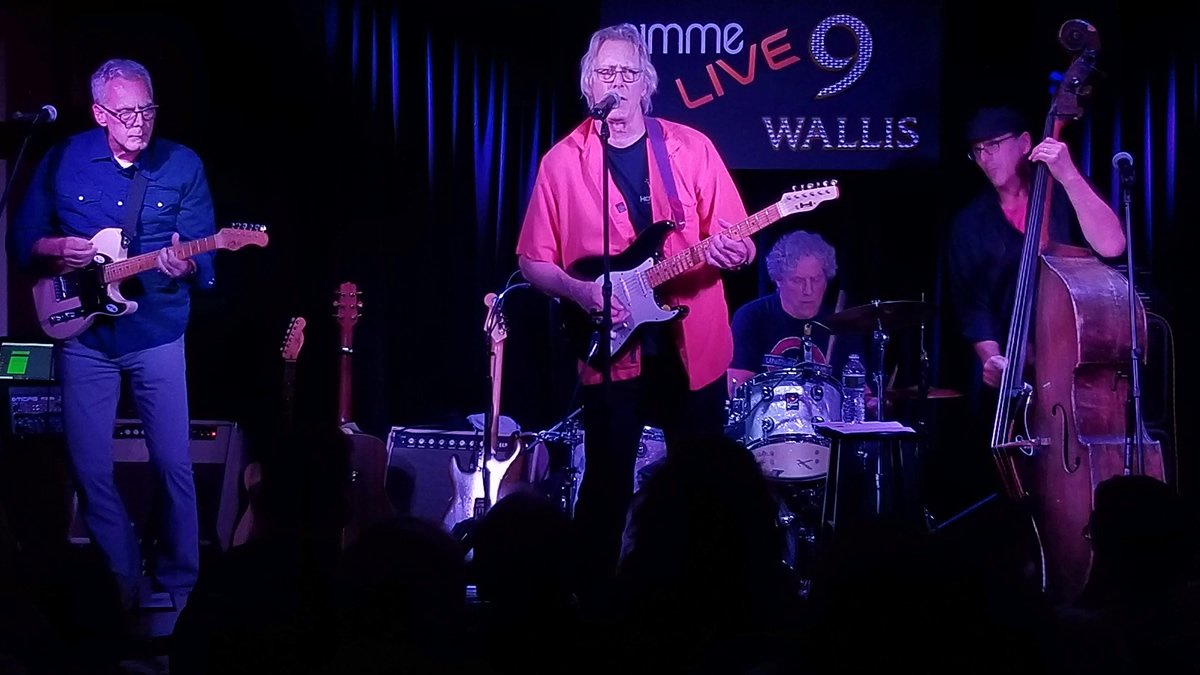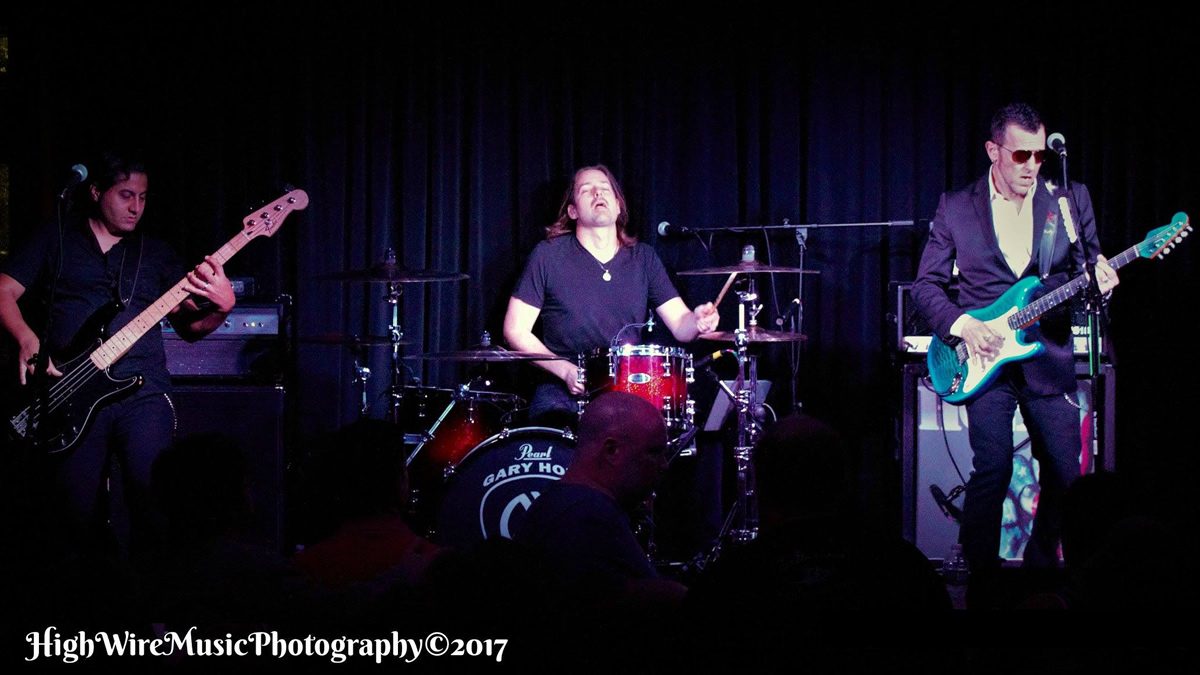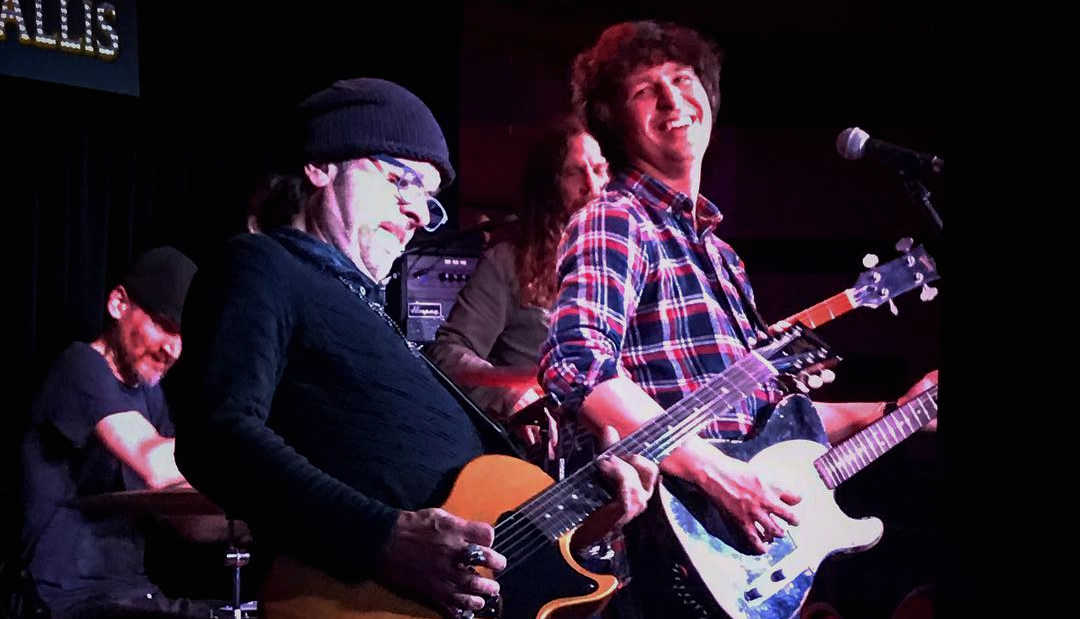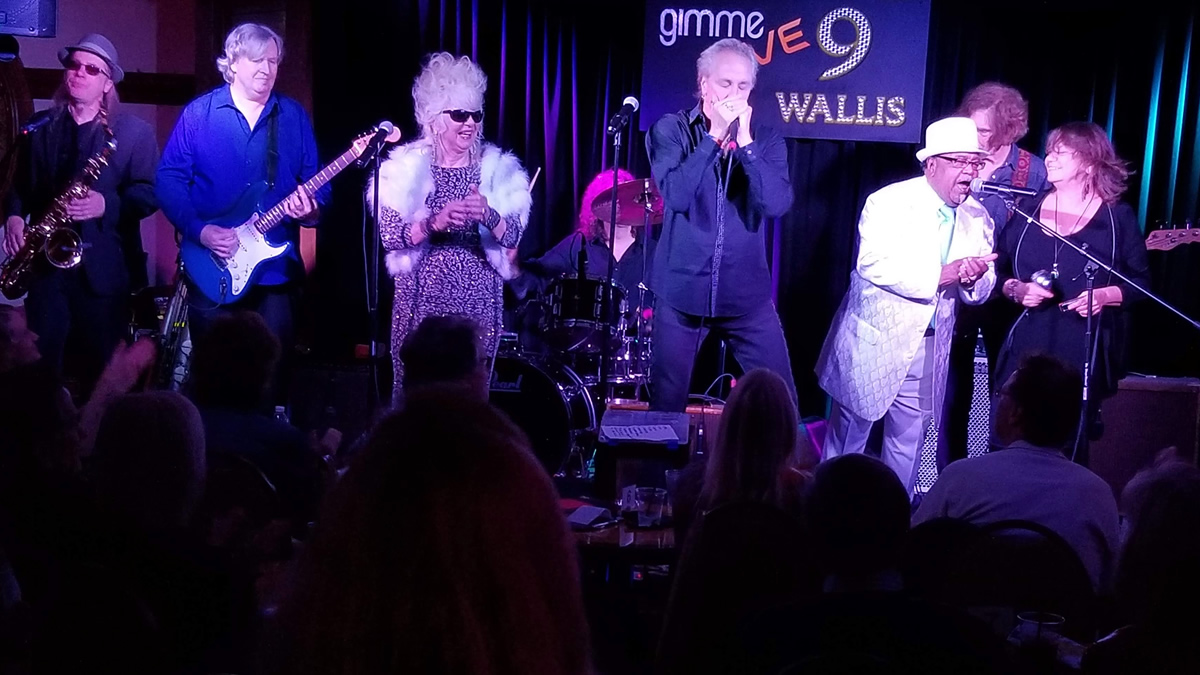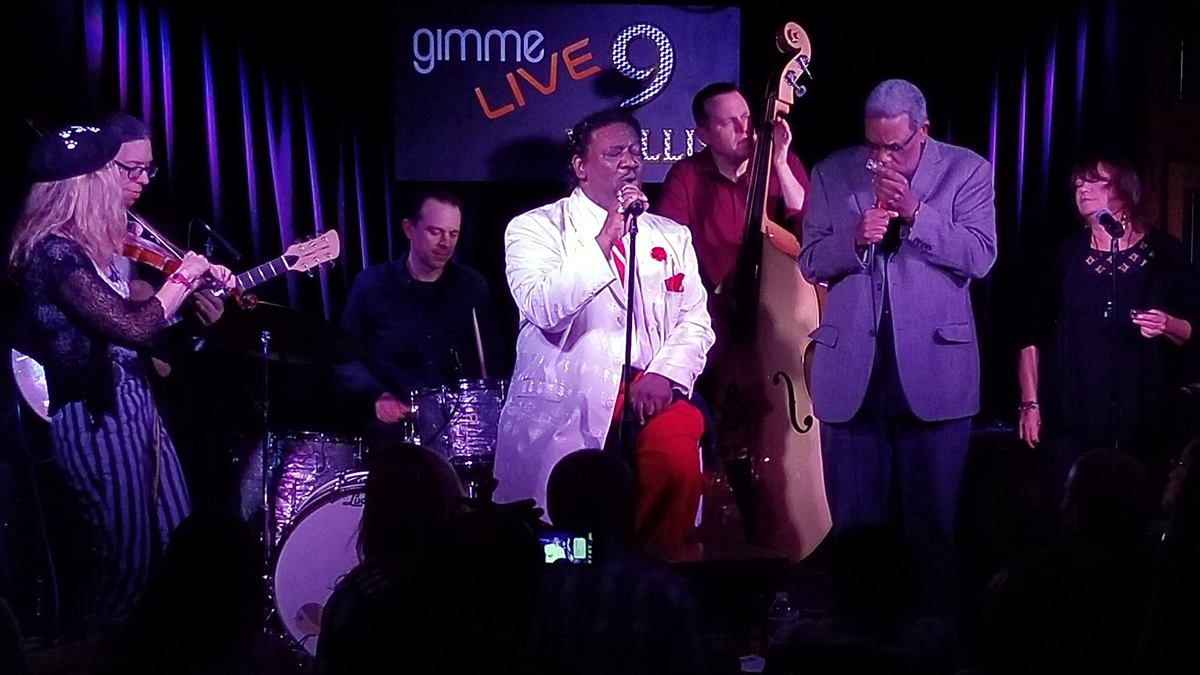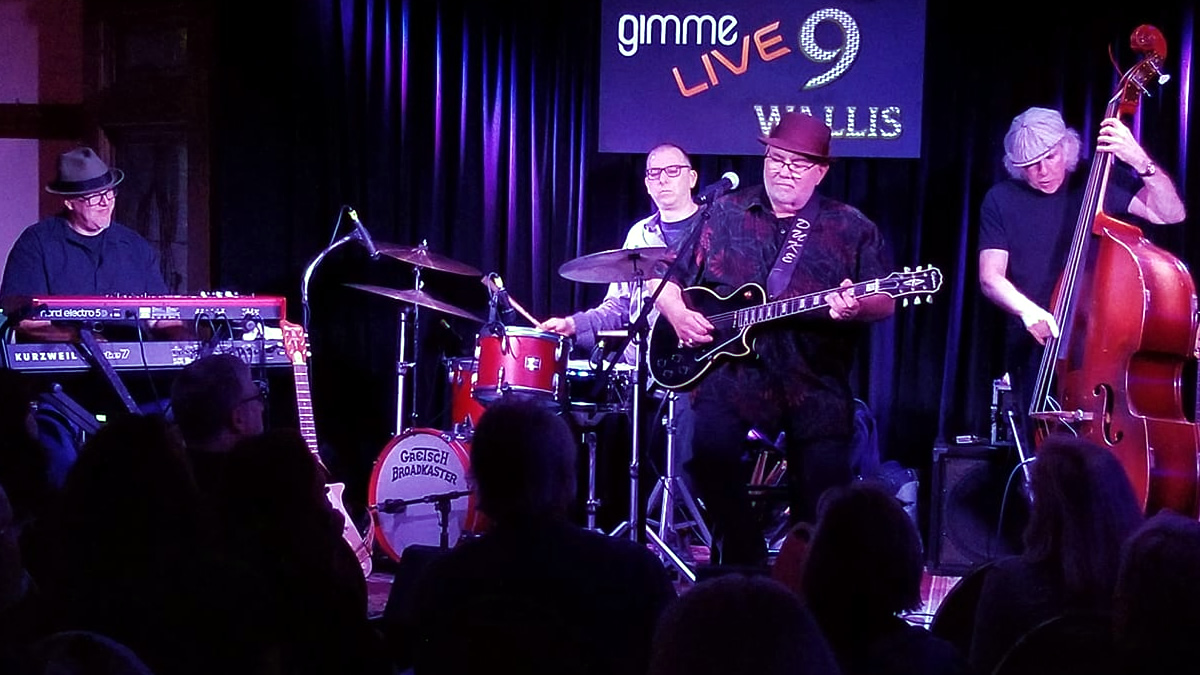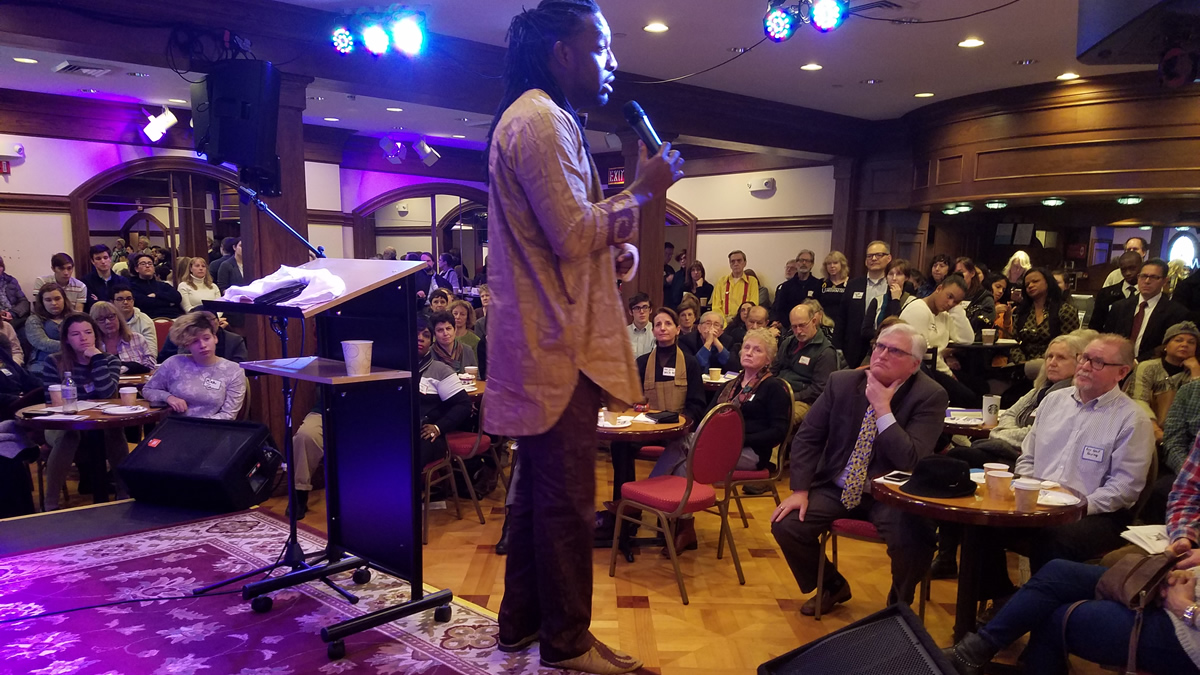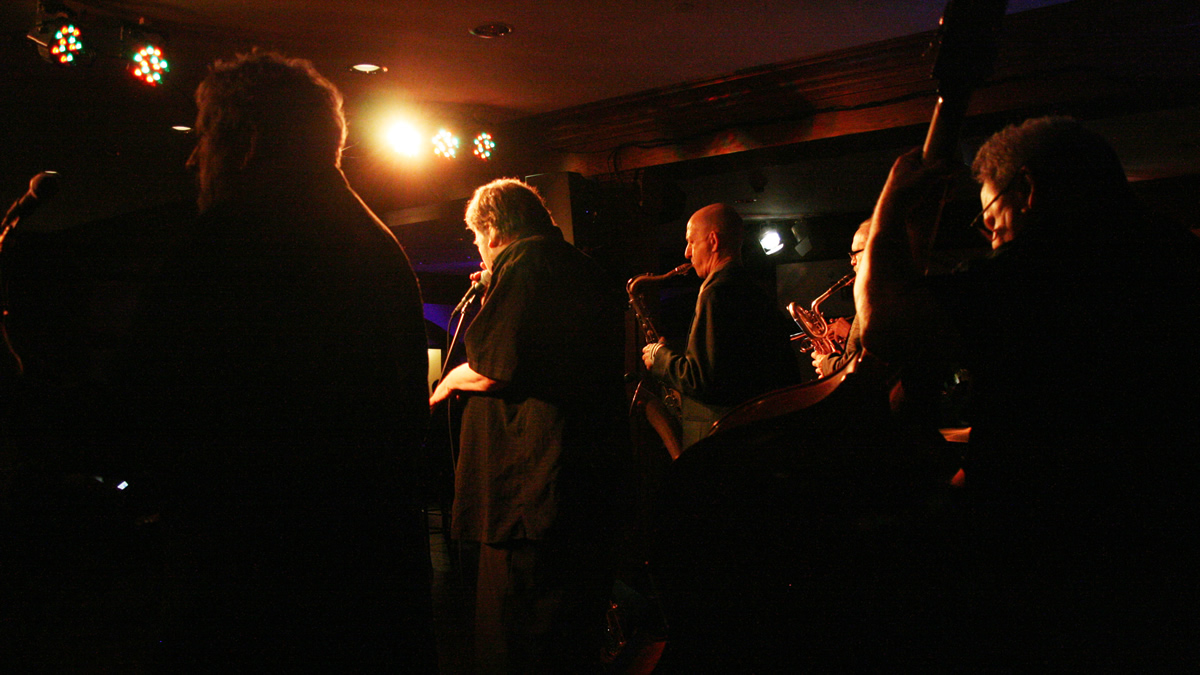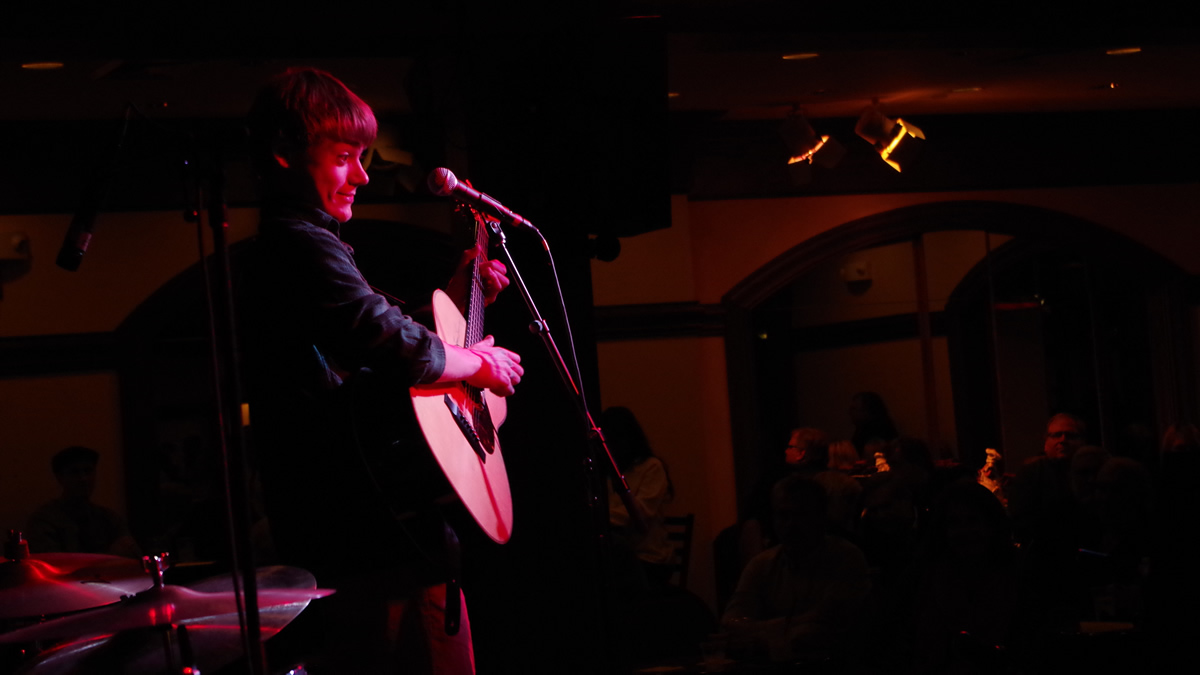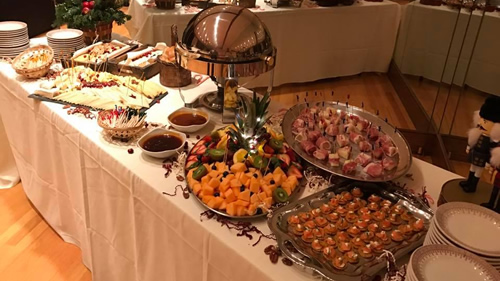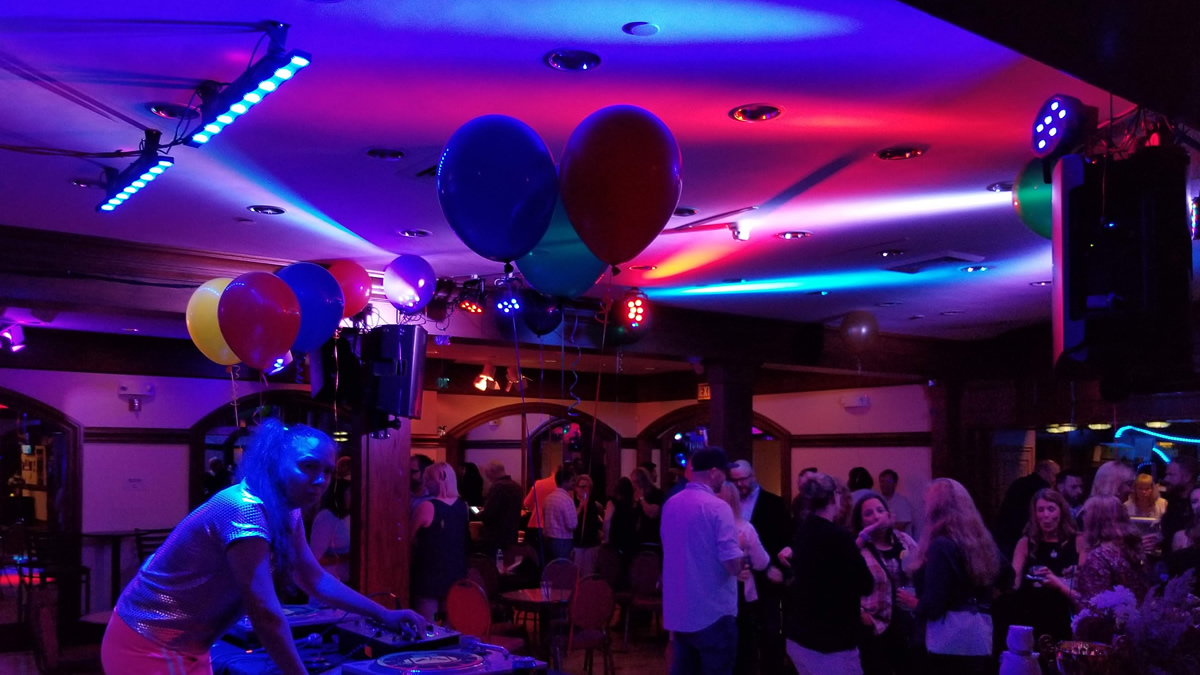 About 17 miles north of Boston, award-winning 9 Wallis is a gorgeous, fully restored, historic location conveniently situated in the heart of Downtown Beverly's Arts District at 9 Wallis Street, right next to the Larcom Theatre -- less than half a mile from the Beverly Depot rail station and 3 miles from Route 128, with plenty of nearby parking (see map).
In April 2017, after 4 years of presenting over a hundred shows at Beverly's Larcom Theatre (featuring Grammy-winners, Rock & Roll Hall of Famers and platinum recording artist), gimmeLIVE's owners Peter and Vickie Van Ness, transformed 9 Wallis into the most intimate, elegant listening room north of Boston with comfortable seating at tables, plus food & beverage service offering fine wines, local craft beers, specialty cocktails (featuring local distilleries and all-natural juices) and top-shelf spirits.
In August 2018, Peter and Vickie were presented with the Boston Blues Society's Keeping the Blues Alive Award for their work at 9 Wallis.
Because of its beautifully restored, tremendously flexible space with the best dance floor on Boston's North Shore, 9 Wallis has become a favorite venue for fundraisers, private parties and corporate events. Local charities have raised thousands of dollars at 9 Wallis (see examples). With world-class entertainment, an event can begin as a cocktail party or fully seated dinner...then transform into a nightclub-style dance party with concert quality sound and stage lighting.
CLICK HERE if you'd like someone to contact you about raising money for your charity. CLICK HERE if you want to book a party or corporate event.
Many new shows will be announced soon. Click here to join gimmeLIVE's FREE Concert Club and email list. You'll get special deals and prime seats before tickets go on sale to the public.
There is plenty of nearby parking at 7 lots from 150 feet away to 3 blocks away. Lots are 25 Cents/Hour (see map). Street parking is more. All parking is FREE after 8pm and on Sundays.
Want us to produce a concert or festival to raise money for your organization? Click here
Want to sponsor one of our shows? Click here