Critically Acclaimed Shows ... Up Close & Personal
MARTHA DAVIS AND THE MOTELS
DATE
Wednesday, April 22, 2015

We cannot offer refunds under any circumstances.

TIME
8:00PM (Doors Open 7:00PM)
VENUE

The Larcom Performing Arts Theatre

13 Wallis Street

Venue Details
OPENER
Ruby Rose Fox
TICKETS
RESERVED SEATS

(ALL AGES)

$25.00, $30.00, $35.00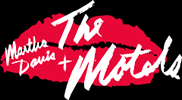 Her voice is unique, unmistakable and timeless. Already sold out at TCAN in Natic, Martha Davis and The Motels burst into Beverly on April 22 for one night only!
Don't miss the band that defined MTV with their top 10 hits "Only the Lonely," "Suddenly Last Summer," "Total Control," "Take the L out of Lover" and more.
"...arguably the most charismatic female performer in rock."
"Martha Davis, of the Motels, was still strong in voice and admirably delivered hits like 'Only The Lonely' and 'Suddenly Last Summer.'"
ABOUT MARTHA DAVIS AND THE MOTELS
Whether you were there when The Motels first burst onto the music scene, or are just discovering them now, 2014 became a year of rediscovery for this iconic artist, which saw more Motels shows than in any year since 1985. Martha began writing songs at the age of 15 and has always known that the songs she writes are her mark. Born and raised in Berkeley, California, she moved to Los Angeles in the early '70s, along with the first incarnation of The Motels. The band reformed in 1978 and was immediately signed to Capitol Records.
In 1982, the Motels released "All Four One." The smash single "Only The Lonely" rocketed into the Top 10, immediately propelling the album to gold status and breaking The Motels wide open in the United States. The group dominated the music scene and was voted Best Performance for "Only The Lonely" at the 1982 American Music Awards.
Her voice is unique, unmistakable and timeless -- The Los Angeles Times' Robert Hilburn called her "arguably the most charismatic female performer in rock." And about the Hollywood Bowl concert just a few months ago, The Hollywood Reporter wrote, "Martha Davis, of the Motels, was still strong in voice and admirably delivered hits like 'Only The Lonely' and 'Suddenly Last Summer.'"

Ruby Rose Fox, a vocal powerhouse of soul driven, edgy rock 'n' roll (with a nod to newwave pop), whose voice threatens to knock down the walls of any room in which she performs is hard at work to make 2015 her strongest year of new releases and live performances. Ruby Rose Fox was the lone standout of Boston-based artists to make The Boston Globe's list of "10 Bands and Solo Artists to Watch in 2015," and winner of the 2014 Boston Music Award for Best Female Vocalist in addition to her nomination for Singer-Songwriter of the Year.
"arty, edgy rock 'n' roll that lets her be Lou Reed and Nico at the same time ... [and seems] to come from another scene, another world."
History of the Larcom Theatre - 13 Wallis Street, Beverly MA, USA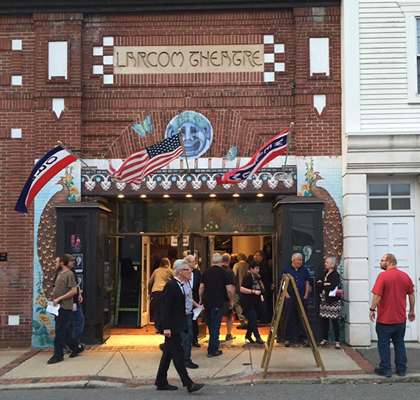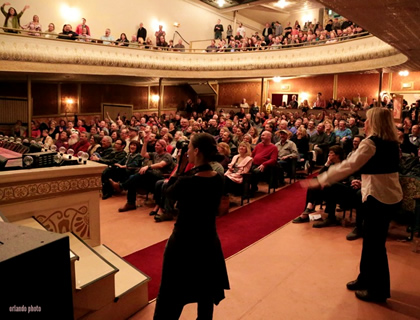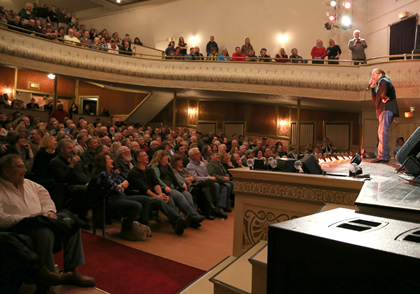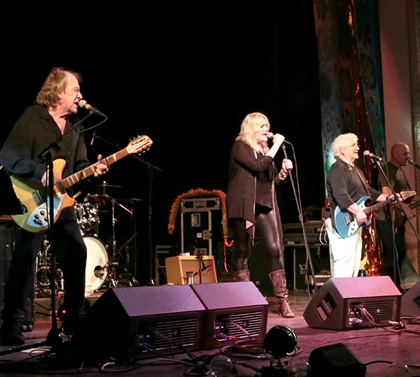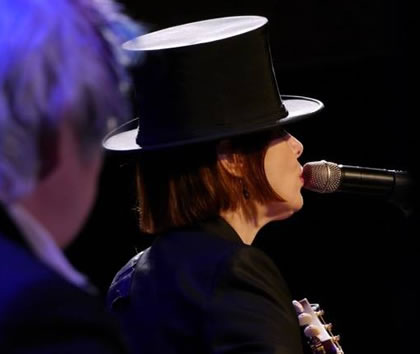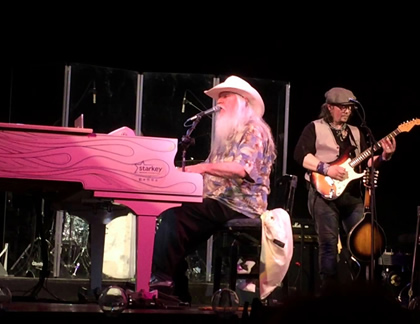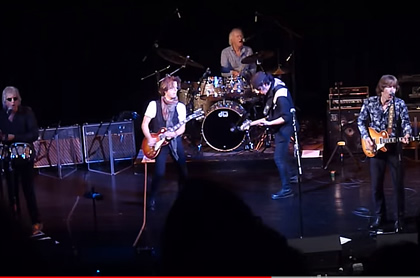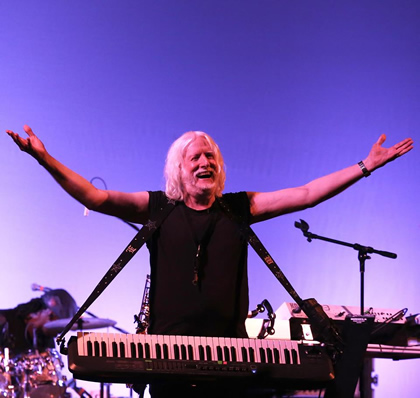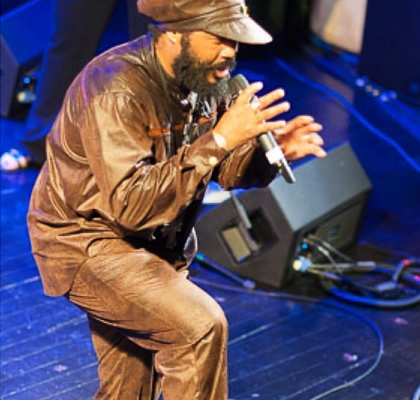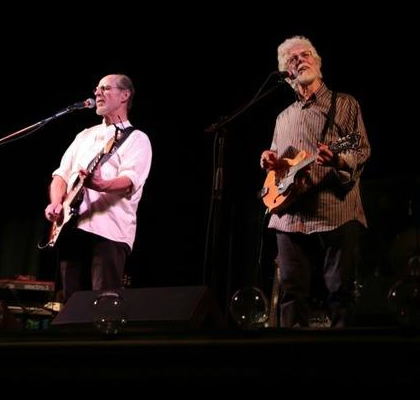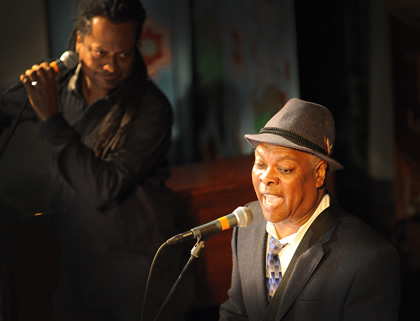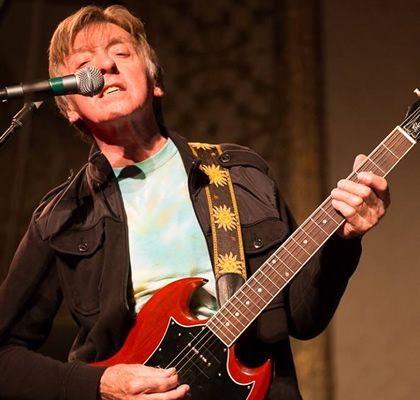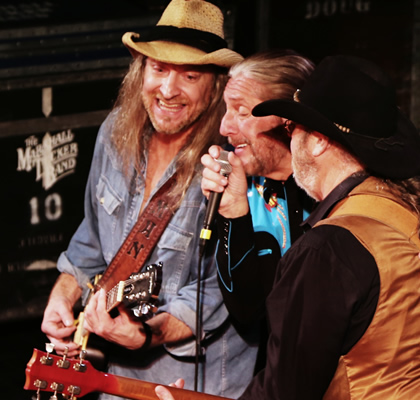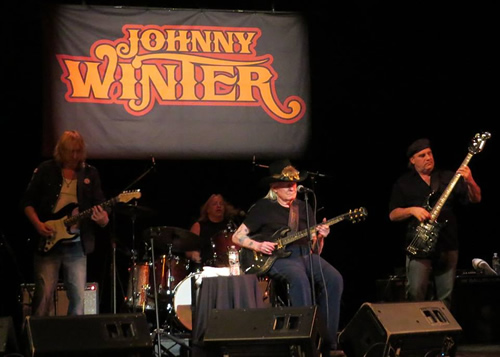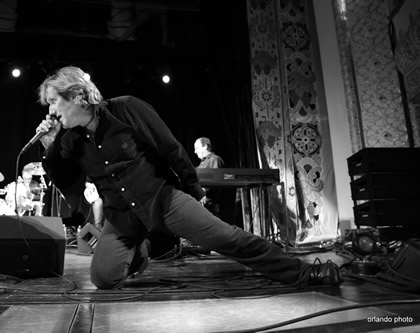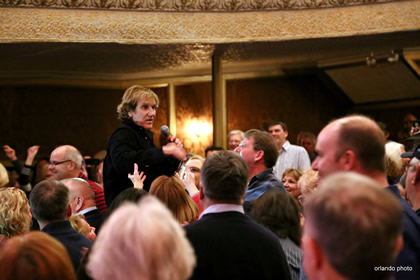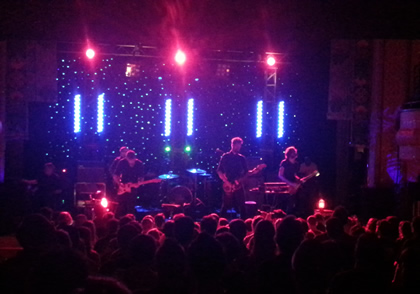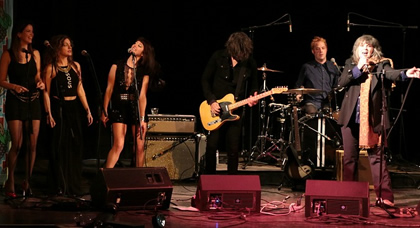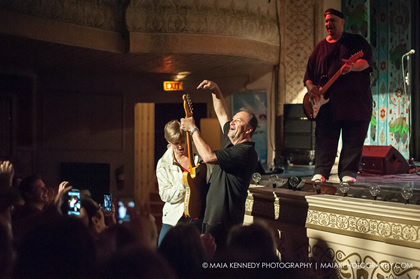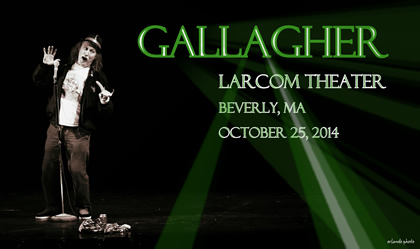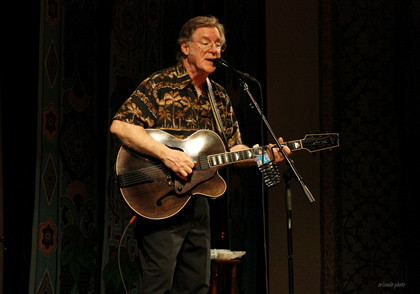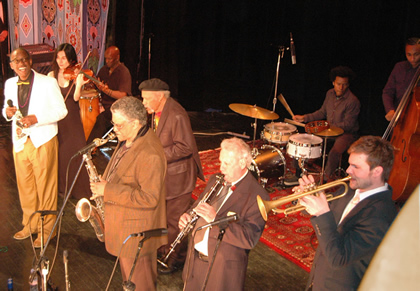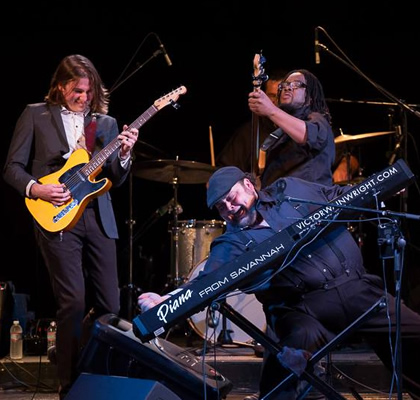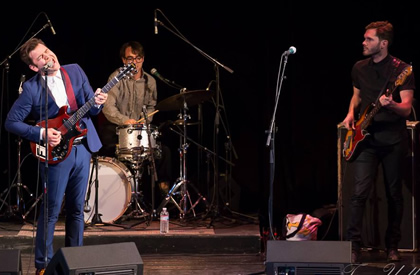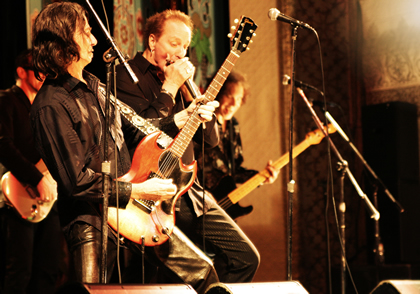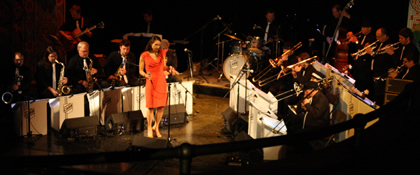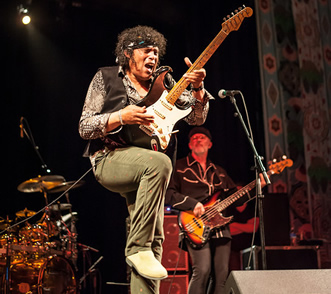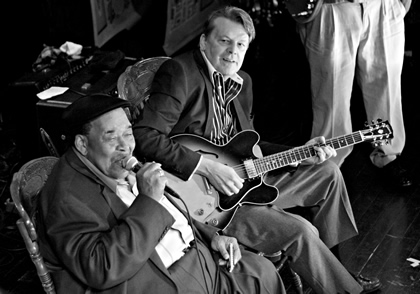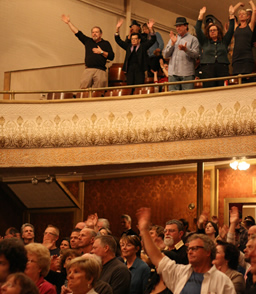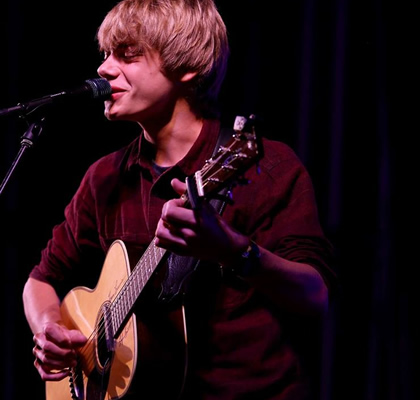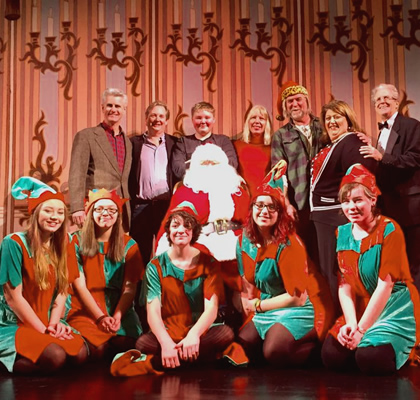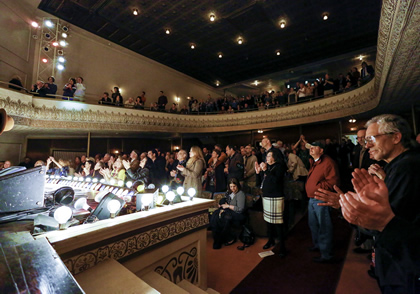 Shows at Beverly's Larcom Theatre 2013 - 2017
photos by Sheila Roberts Orlando unless otherwise noted
The Larcom Theatre was built in 1912 (the same year as Boston's Fenway Park) by brothers Harris and Glover Ware (vaudeville musicians from Marblehead, MA) on the birth site of their favorite poet, Lucy Larcom.
The Larcom Theatre's grand opening advertised that its interior was lit completely by electricity.
During its 111 year history, The Larcom Theatre has presented stage, screen and musical entertainment. In 1984 the Larcom's elegant horseshoe balcony, hand-painted antique pressed tin ceilings and original silk wall coverings were restored to their original glory by Le Grand David Magic Company, who presented their award-winning magic show there until the company's founder, Cesareo Pelaez, died in 2012.
In April 2013, after the Larcom Theatre had been dark for about a year, Vickie and Peter Van Ness of gimmeLIVE produced a sold-out Mardi Gras Benefit Concert that filled the Larcom Theatre with music for the first time since the days of Vaudeville.
In 2014, gimmeLIVE began bringing Grammy-winning national touring and recording artists and Rock & Roll Hall of Famers to the Larcom, which ushered in a new era of top quality entertainment in the heart of downtown Beverly, MA. GIMMELIVE concerts at the Larcom Theatre received stellar reviews for the quality of both the music and the sound system installed by gimmeLIVE.
Later in 2014, Peter and Vickie co-produced That's When I Know It's Mardi Gras, a live CD recorded in front of a sold-out audience at the Larcom Theatre featuring New Orleans vocalist Henri Smith with Grammy Award-winners Charles Neville and Amadee Castenell.
In 2015, gimmeLIVE once again recorded a live CD featuring the James Montgomery Band, which was released in November of that year. GIMMELIVE also hosted James Montgomery's "Live at the Larcom" CD Release Benefit Concert, which raised money for veterans organizations. (Many gimmeLIVE shows raise money for charity. Click here if you'd like gimmeLIVE to produce a concert or festival to raise money for your organization.)
In early 2017, gimmeLIVE took over the building adjoining the Larcom Theatre (at 9 Wallis Street), formerly owned by members of Le Grand David Magic Company and known as the Grand Salon. GIMMELIVE transformed this venue into 9 Wallis, which became the North Shore's most intimate, elegant listening room offering comfortable show seating at tables with food & beverage service, including fine wines, local craft beers, specialty cocktails (featuring local distilleries and all-natural juices) and top-shelf spirits.
Donnie & Lisa Crowell purchased The Larcom Theatre in September 2016 and renamed it The Larcom Performing Arts Theatre or "The Larcom" for short. Tickets to shows at The Larcom can be purchased here.
CLICK HERE to see upcoming shows nearby.