Critically Acclaimed Concerts ... Up Close & Personal
AUG 19 SAT 7:30PM
VITTORI-ROCCI HALL
BEVERLY, MA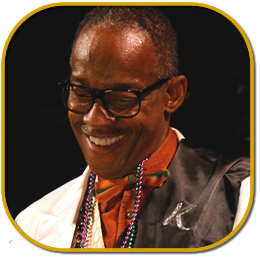 HENRI SMITH feat. CHARLES NEVILLE & the
NEW ENGLAND NEVILLES
SUMMER MARDI GRAS CONCERT
SEP 17 SAT 11:00AM
HARBORWALK (14-C2)
GLOUCESTER, MA
Addison Gilbert Hospital
Citizens Fund Presents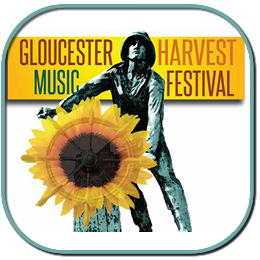 GLOUCESTER HARVEST
MUSIC FESTIVAL BENEFIT
JOIN OUR FREE
CONCERT CLUB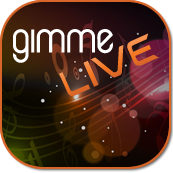 MORE NEW SHOWS
ANNOUNCED SOON
JOIN NOW FOR FREE
Get Advanced Tickets
Special Deals &
Larcom Theatre News
Before the Public
ABOUT THE PRODUCERS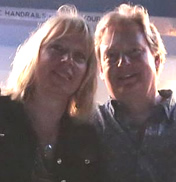 Vickie & Peter Van Ness
Vickie and Peter Van Ness, founders of gimmeLIVE, have produced some of the largest and most critically acclaimed concerts and festivals on Boston's North Shore featuring national recording stars and award-winning young artists. They are now working to preserve the historic Larcom Theatre as a performing arts venue in Beverly, MA.
GIMMELIVE's award-winning 2015-2016 concert series at The Larcom Theatre featured Rock n Roll icons and emerging talent you might want to keep your eye on -- Vickie & Peter have been known to spot stars in the making before.
In January 2016, GIMMELIVE expanded to Delray Beach, FL to help raise money for Old School Square beginning with a classic rock festival featuring Micky Dolenz of the Monkees, Felix Cavaliere of the Rascals, Mark Farner founder of Grand Funk Railroad, Steve Augeri of Journey, John Cafferty & Michael "Tunes" Antunes of the Beaver Brown Band.
Vickie and Peter have put together an investor group with the hopes of purchasing the Larcom Theatre. Click here to join our mailing list and get news about the Larcom as well as special deals and prime seats before anything is released to the general public.
A BRIEF HISTORY
In 2007, GIMMELIVE reunited the Pousette Dart Band for a Memorial Day Weekend Music & Arts festival that launched Celebrate Gloucester and the grand opening of Cruiseport Gloucester, Gloucester's very first cruise ship terminal.
After co-founding Gloucester's wildly successful summer Block Parties and producing several other major events (including Concert From the Heart featuring American Idol finalist Ayla Brown, which raised money for a local boy's much needed heart transplant) they produced Celebrate Gloucester 2010 featuring Charles Neville, Henri Smith, Roomful of Blues and local rising stars.
GIMMELIVE kicked off a Summer 2012 concert series at North Shore Music Theatre with Chris Isaak's U.S. tour, which introduced Chelsea Berry followed by Aaron Neville, with local singer/band-leader Henri Smith and the first Orleans concert in New England after original founder John Hall re-joined the band, featuring local legend Fly Amero.
In 2013, gimmeLIVE began presenting critically acclaimed concerts at Beverly's Larcom Theatre (the area's premier listening venue) starting with a sold-out Mardi Gras concert featuring Grammy-winner Charles Neville of the Neville Brothers with Henri Smith New Orleans Friends & Flavours followed by world-class artists, whose Larcom Theatre shows have garnered rave reviews.
In December 2013, gimmeLIVE packed Gloucester's iconic UU Church Meetinghouse for the first of a highly successful benefit concert series featuring top local talent and major recording stars, including John Sebastian, the first Rock n Roll Hall of Famer to perform in Gloucester.
During the summer of 2014, gimmeLIVE presented concerts on Martha's Vineyard at the Old Whaling Church in Edgartown and in Gloucester aboard the Beauport Princess Cruise Ship and at the Waterfront Pavilion.
GIMMELIVE's 2014-2015 concert season at Beverly's Larcom Theatre featured award-winning, sold-out shows.
During the summer of 2015, Vickie and Peter began presenting national recording stars and award-winning Boston area talent at the newly re-opened Cabot Theatre in downtown Beverly.
Through gimmeLIVE, Peter & Vickie Van Ness continue to bring critically acclaimed entertainment to top intimate venues north of Boston.
Want to sponsor one of our shows?
Click here!
ABOUT VITTORI-ROCCI HALL
Built in 1951 by Italian-American World War II Veterans, the concert hall at Vittori-Rocci Post is conveniently located immediately off Route 128 at Exit 19 in Beverly, MA -- 143 Brimbal Avenue, Beverly, MA 01915.
With plenty of FREE on-site parking, the fully air conditioned hall host concerts, dances and fundraisers. They offer a full bar with wine, beer and top-shelf liquor.
The Vittori-Rocci hall is an easy 22 mile drive up the coast from Boston. see map here.
Want to sponsor one of our shows? Click here!
ABOUT THE HISTORIC LARCOM THEATRE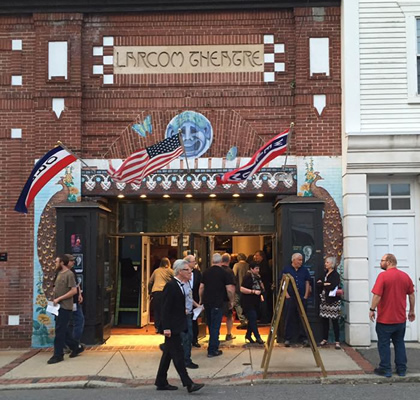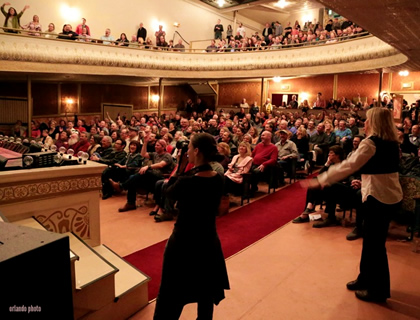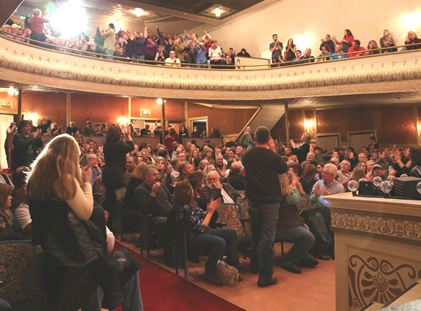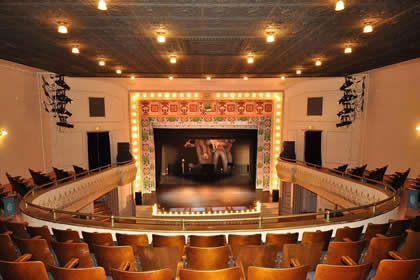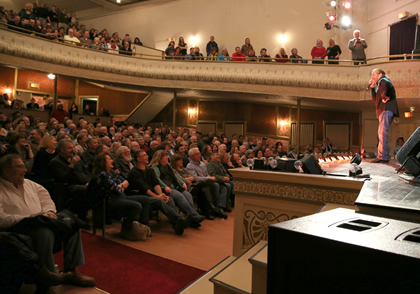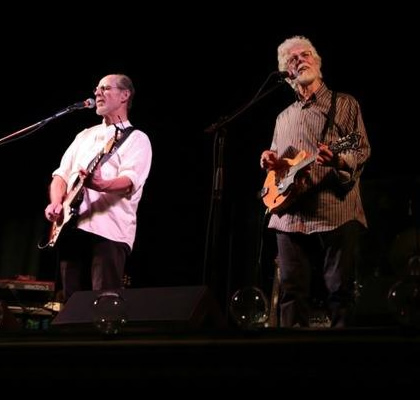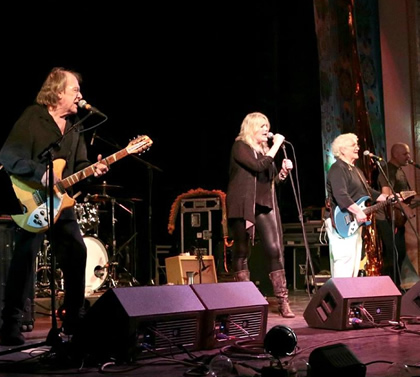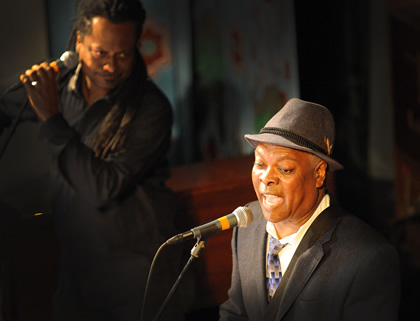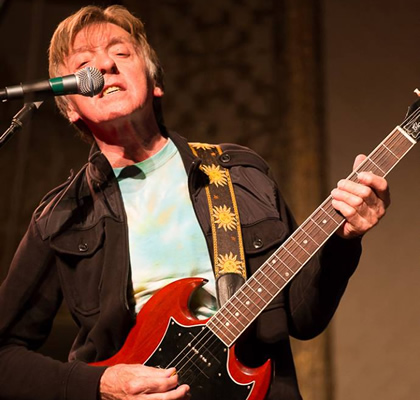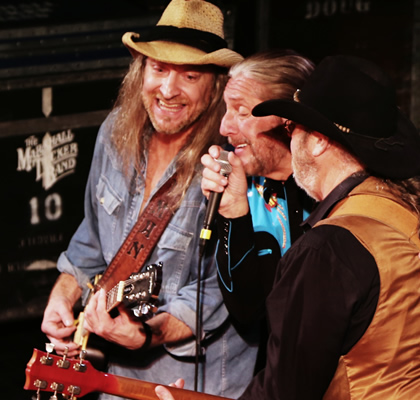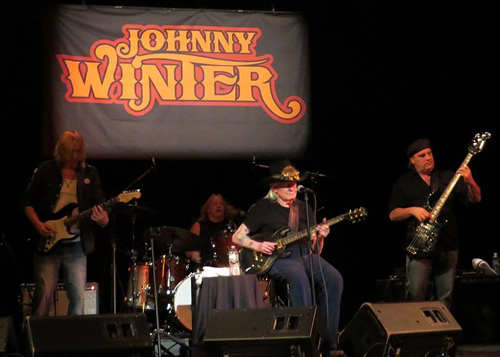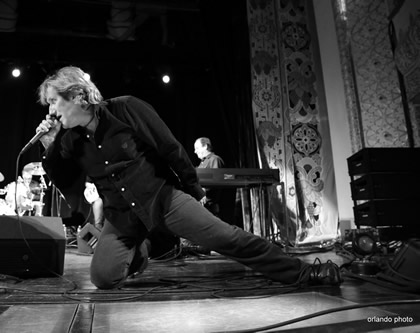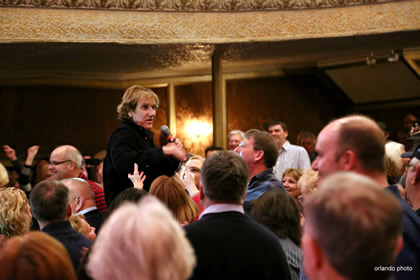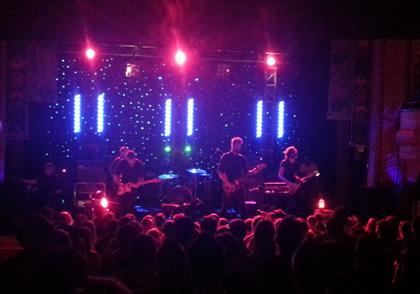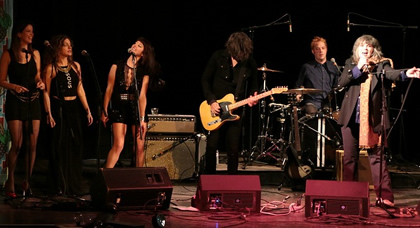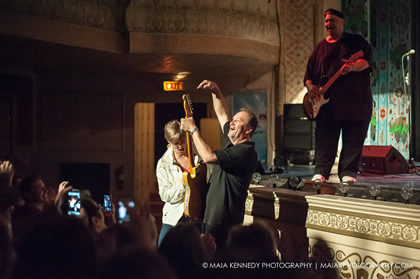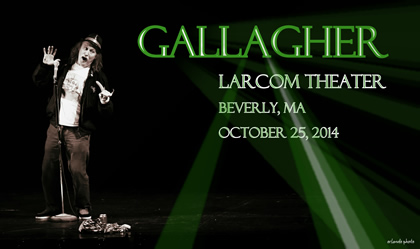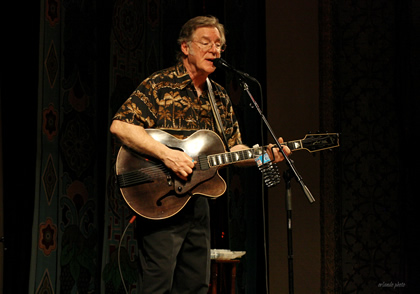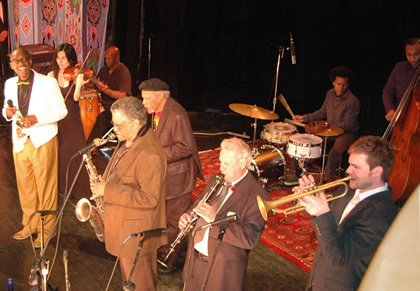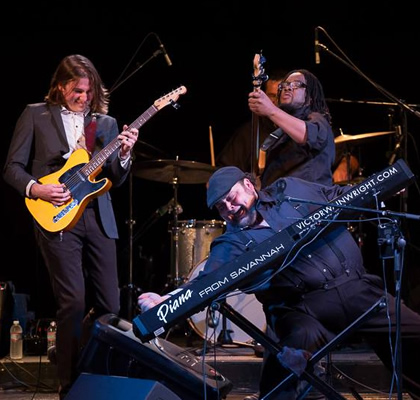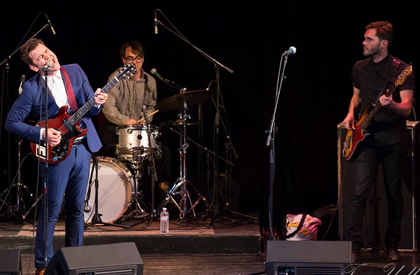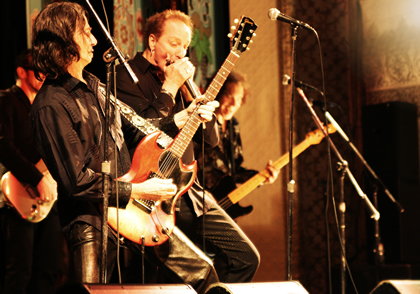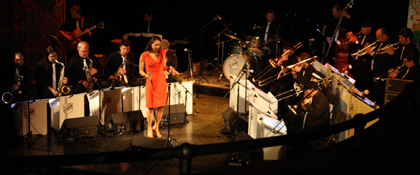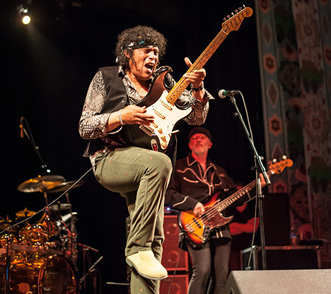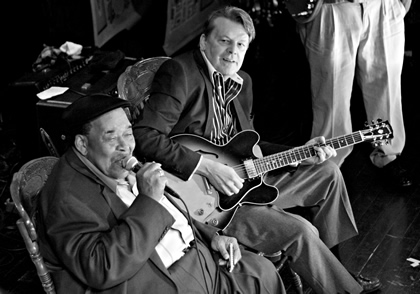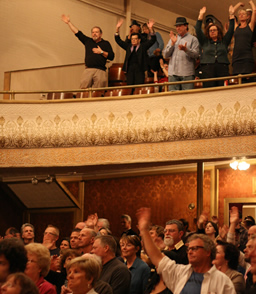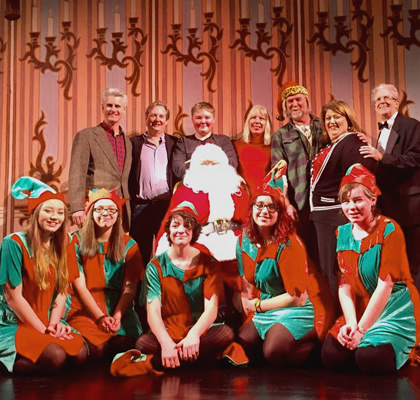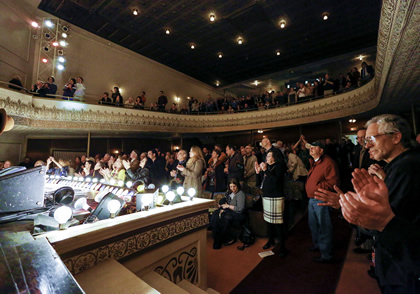 Larcom Theatre Concerts
photos by Sheila Roberts Orlando unless otherwise noted
Less than 24 miles from Boston, the fully restored Larcom Theatre is conveniently situated in downtown Beverly, MA -- 3 miles from Route 128 at 13 Wallis Street.
This gracious showplace -- featuring spectacular acoustics -- was built in 1912 (the same year as Fenway Park) by brothers Harris and Glover Ware (vaudeville musicians from Marblehead, MA) on the birth site of their favorite poet, Lucy Larcom.
The Larcom Theatre's grand opening advertised that its interior was lit completely by electricity.
During its 104 year history, The Larcom Theatre has presented stage, screen and musical entertainment. In 1984 the Larcom Theatre's elegant horseshoe balcony, hand-painted antique pressed tin ceilings and original silk wall coverings were restored to their original glory by Le Grand David magic company, who presented their award-winning magic show there until the company's founder, Cesareo Pelaez, died in 2012.
Beginning with gimmeLIVE's sold-out 2013 Mardi Gras benefit concert, Vickie and Peter Van Ness filled the Larcom Theatre with music for the first time since the days of Vaudeville.
In 2014, gimmeLIVE installed a new, state-of-the-art sound system featuring Meyer line arrays and subs, which was used for all concerts presented by gimmeLIVE at The Larcom Theatre.
Vickie and Peter have put together an investor group and made an offer to purchase the Larcom Theatre. Click here to join our mailing list and get news about the Larcom as well as special deals and prime seats before anything is released to the general public.