Critically Acclaimed Shows ... Up Close & Personal
Merry Christmas Darling: Carpenters' Christmas
DATE
Friday, December 2, 2016
TIME
8:00PM

(Doors 7:00PM)

VENUE

The Larcom Performing Arts Theatre

13 Wallis Street

Venue Details
TICKETS
ALL AGES RESERVED SEATS

$25.00, $35.00, $45.00
PODCAST:
Dana Hersey & Mugs interview Michelle Berting Brett
Merry Christmas Darling: Carpenters' Christmas starring Michelle Berting Brett accompanied by her 7-piece band is a concert show celebrating the biggest hits of one of the most successful recording artists of all time, plus a full complement of The Carpenters' Christmas repertoire from two classic Carpenters Christmas albums and two Christmas-themed Carpenters television specials.
Brilliant performance
Timeless music...Phenomenal show
Michelle Berting Brett is a richly gifted vocalist whose heartfelt tribute to Karen Carpenter is simply not to be missed!
MICHELLE BERTING BRETT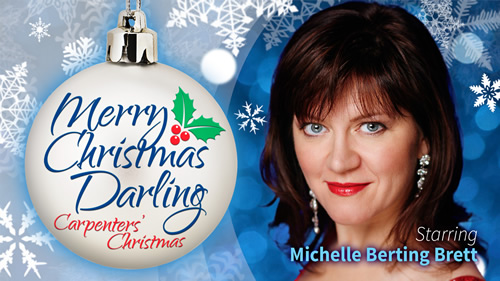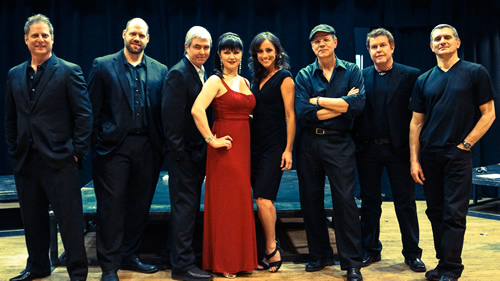 Michelle Berting Brett takes center stage accompanied by her 7-piece band of seasoned Nashville musicians directed by Harry Sharpe. Sharpe and the band have worked with popular music icons including Donna Summer, Wynonna Judd, Trisha Yearwood, Sara Evans, Alison Krauss, The Monkees, Bobby Caldwell, Tom Jones, Gloria Estefan, and Michael McDonald.
Originally from Saskatchewan, Michelle trained in opera and theatre on scholarship at Dickinson State University in the U.S. and is an award winning graduate of the Music Theatre program at Sheridan College in Ontario, Canada.
Michelle began her career based in Toronto performing coast to coast and as far north as Dawson City, Yukon, in musical theater. Favorite roles include "The Baroness" in The Sound of Music and "Woman 2 (Miss Byrd)" in Closer Than Ever. Michelle also performed in Murder Mysteries, Corporate Industrial Shows, with an improv troupe, as a background vocalist in studio and on tour, and as a voice-over artist.
Michelle has traveled the world performing the American Songbook and jazz repertoire in her own cabaret shows, most notably Jazz, Torch and Ancient Pop and Michelle Berting Sings Peggy Lee. In roles as diverse as Band Leader, Production Singer, and Guest Entertainer, Michelle has made music in the exclusive hotels and resorts of Europe, Asia, and the Middle East, and the luxury cruise lines of the Caribbean, Mediterranean, and South Pacific. A highlight of her career was the opportunity to perform for the Troops in Bosnia.
Michelle was invited to participate in the Eighth International Cabaret Conference at Yale and recent performances include singing background vocals for Ronnie Spector (lead singer of "The Ronettes"), singing in studio with music legend Ronnie Hawkins, and guesting with Matt "Guitar" Murphy ("Blues Brothers") opening for Little Richard at B.B. King Blues Club in NYC. Most recently Michelle opened for comic legend Bob Newhart with a 10 piece Big Band at Casino Rama in Toronto.
Michelle is now based in the U.S. and for this longtime Carpenters' fan, We've Only Just Begun: Carpenters Remembered and Merry Christmas Darling: Carpenters' Christmas can only be described as a dream come true!
ABOUT THE LARCOM PERFORMING ARTS THEATRE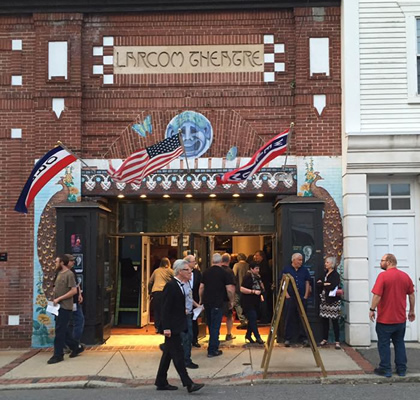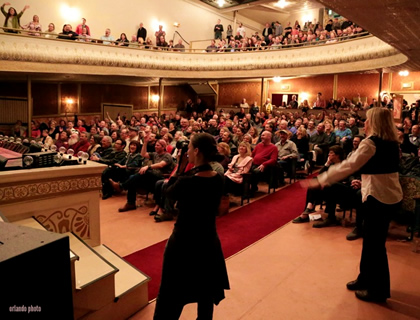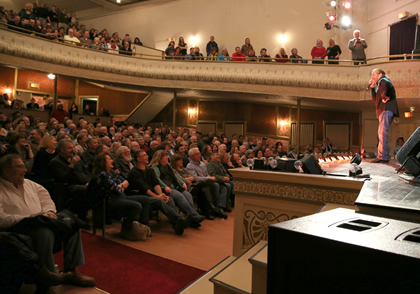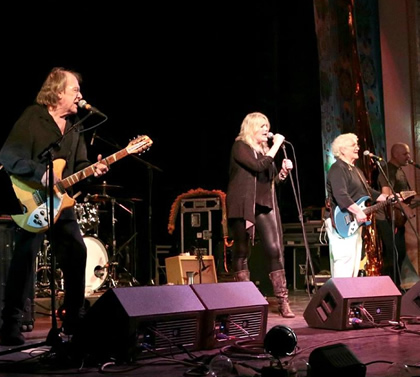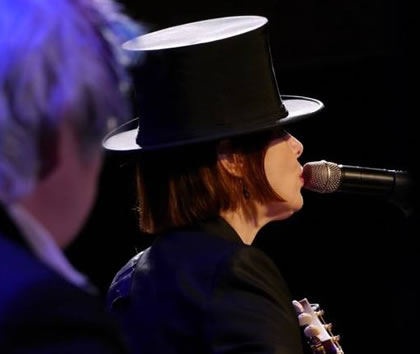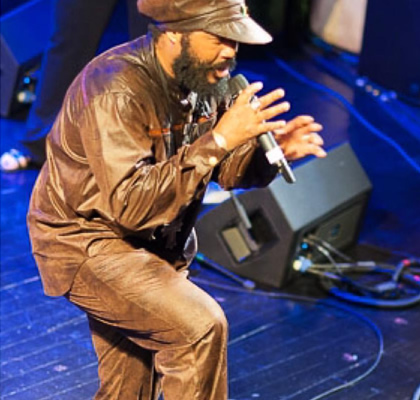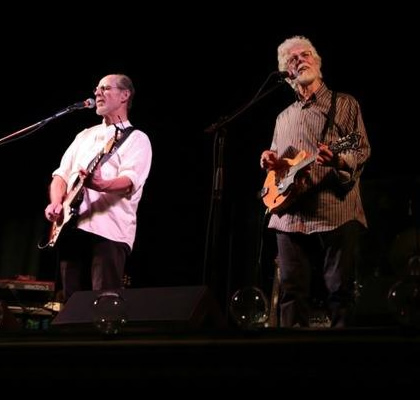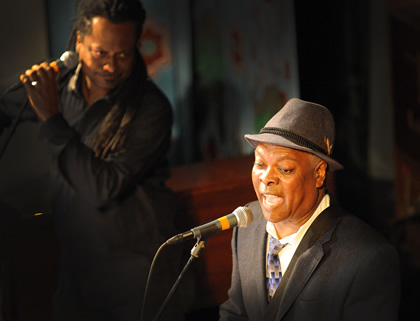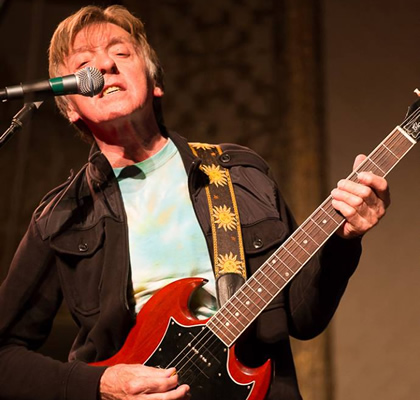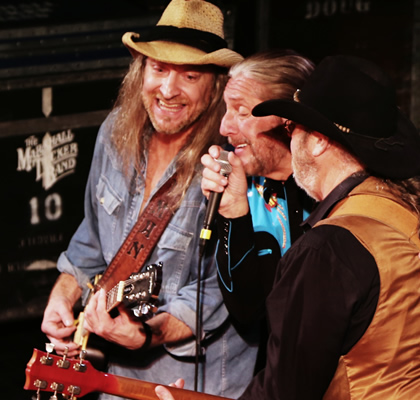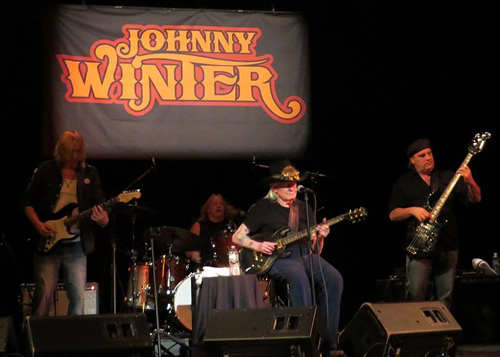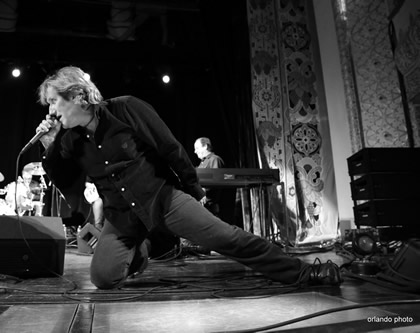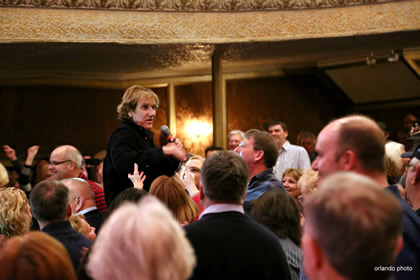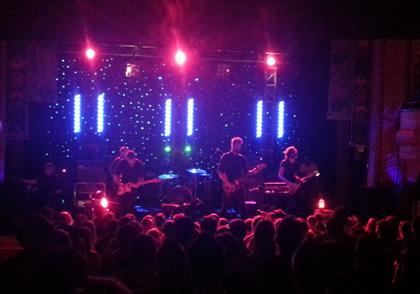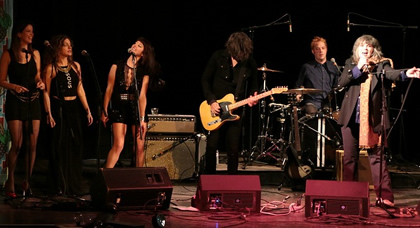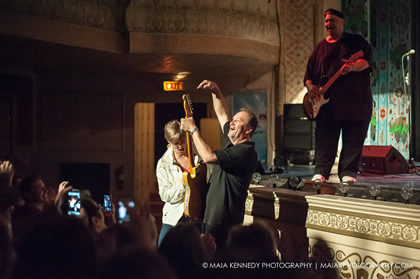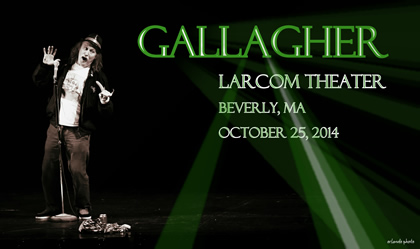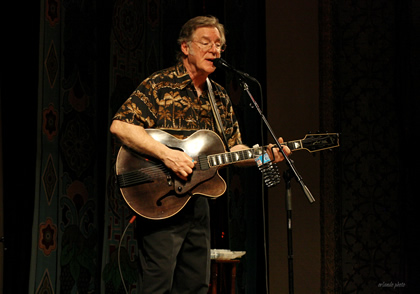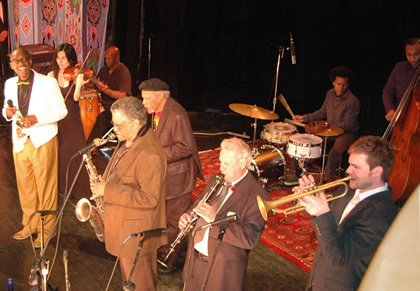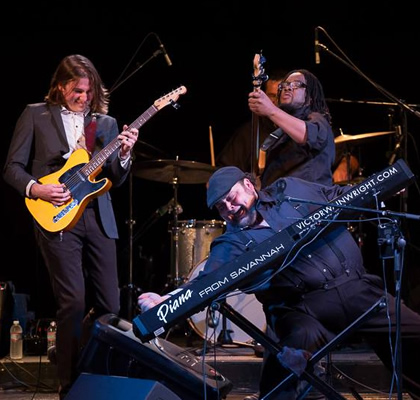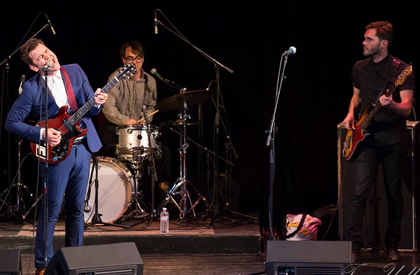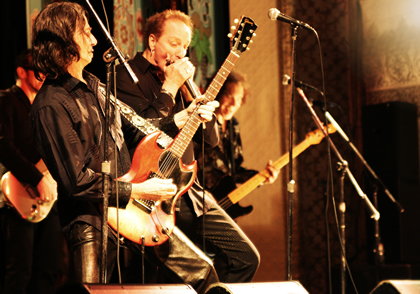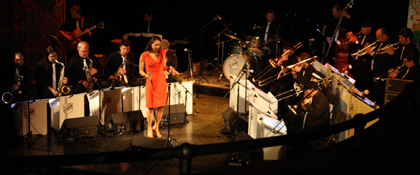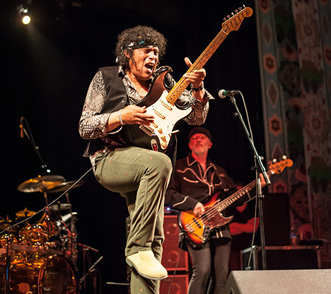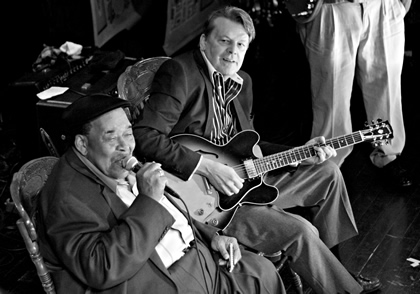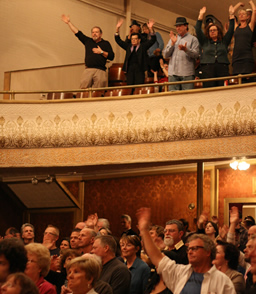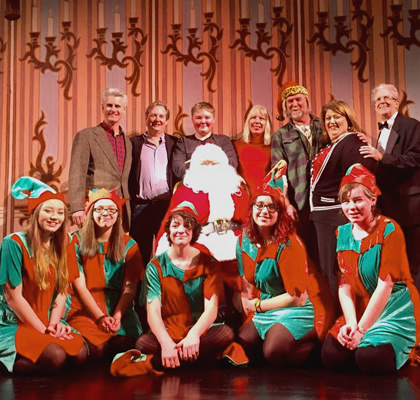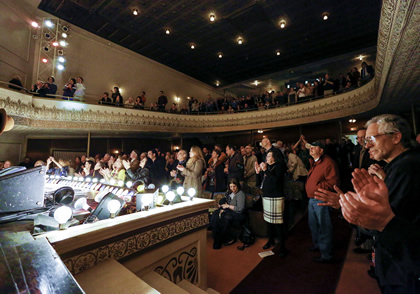 Concerts at The Larcom
photos by Sheila Roberts Orlando unless otherwise noted
About 25 miles from Boston, the fully restored, historic Larcom Performing Arts Theatre is conveniently situated in downtown Beverly, MA less than half a mile from the Beverly Depot rail station and 3 miles from Route 128 at 13 Wallis Street, with plenty of free parking (see map).
This gracious showplace -- featuring spectacular acoustics -- was built in 1912 (the same year as Fenway Park) by brothers Harris and Glover Ware (vaudeville musicians from Marblehead, MA) on the birth site of their favorite poet, Lucy Larcom.
The Larcom's grand opening advertised that its interior was lit completely by electricity.
During its 106 year history, The Larcom Theatre has presented stage, screen and musical entertainment. In 1984 the Larcom's elegant horseshoe balcony, hand-painted antique pressed tin ceilings and original silk wall coverings were restored to their original glory by Le Grand David magic company, who presented their award-winning magic show there until the company's founder, Cesareo Pelaez, died in 2012.
Beginning with gimmeLIVE's sold-out 2013 Mardi Gras benefit concert, Vickie and Peter Van Ness filled the Larcom Theatre with music for the first time since the days of Vaudeville.
In 2014, gimmeLIVE installed a new, state-of-the-art sound system featuring Meyer line arrays and subs. GIMMELIVE concerts at the Larcom Theatre have received stellar reviews for the quality of both the music and the sound.
On September 9, 2016 Donnie & Lisa Crowell purchased The Larcom Theatre and renamed it The Larcom Performing Arts Theatre or "The Larcom" for short.
GIMMELIVE is expanding into a new venue, 9 Wallis, right next door to The Larcom. 9 Wallis is the North Shore's most intimate listening room offering confortable show seating at tables with food & beverage service, plus a full bar.
Plenty of new shows will be announced soon. Click here to join our mailing list to get special deals and prime seats before tickets go on sale to the general public.
PLENTY OF FREE PARKING
There is plenty of free parking at the municipal parking lot on Bow Street, about 150 feet away and at the City Hall parking lot about half a block away. You do not have to feed the meters after 5pm or on Sundays.
Want us to produce a concert or festival to raise money for your organization? Click here!
Want to sponsor one of our shows? Click here!
Planning a private event? Our new venue, 9 Wallis (right next to The Larcom) might be the perfect for you. Click here