Critically Acclaimed Shows ... Up Close & Personal
SALEM JAZZ AND SOUL FESTIVAL
SPRING GALA FUNDRAISER
feat. CAPE ANN BIG BAND &
NORTH SHORE JAZZ PROJECT ALL STARS
DATE
Sunday, April 26, 2015
TIME
7:30pm 6:30pm
VENUE

The Larcom Performing Arts Theatre

13 Wallis Street

Venue Details
TICKETS
ALL AGES RESERVED SEATS $19, $29, $39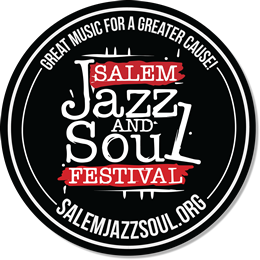 CAPE ANN BIG BAND
Carlos Menezes Jr. teamed up with friends and fellow musicians Paula Burns, Shawn Lowe, Mike Lentini and Rick Geraghty to form the 17-piece Cape Ann Big Band in 2010. What was once a dream quickly became reality when Menezes, the band's director, found the roster full in just a week's time. Driven by the talents of Cape Ann musicians, the Cape Ann Big Band prides itself in performing to entertain and connect with the local community. For Menezes, one of the great joys of the ensemble is the generational diversity among its members. Music is a worldwide language that connects people with community and penetrates the soul of both listener and performer. This is the very experience that the band strives to deliver through its powerhouse performances.
Inspired by the sounds of jazz, swing, New Orleans street bands, soul, and rock 'n' roll, the band prides itself in a repertoire without horizon. This season's repertoire will feature a number of vocal and instrumental standards from the "Golden era" of swing, pop tunes, and a number of show-tunes derived from popular films. "Moondance", "Wonderwall", Van Halen's "Jump", "Take the A Train", Glenn Miller's "In the Mood", and a tribute to Frank Sinatra and Basie are just a few of the charts in this season's repertoire. As one quickly learns, the organization, success, and mobility of any ensemble is only made possible by the efforts of its participants.
This is a group that truly operates as a family. Members include Mark Earley, Nick Capello, Ed Biggs, Steve Silva and Carlos Menezes Jr., on saxophone; Shawn Lowe, Arthur Adamson, Rick Naso and John Persson on trumpet; Paula Burns, Tom Madore, Dana Cohen and Ben Tuck on trombone; Rick Geraghty on drums; Chris Bodek and Zach Gorrell on piano; Gary Wolsieffer, on bass; Christian Towler on guitar; and guest vocalists Renne Dupuis and Nathan Seavey
NORTH SHORE JAZZ PROJECT ALL STARS
The North Shore Jazz Project All Stars, a student big band of select membership from high schools throughout the North Shore, is directed by Michael Tucker, saxophonist and Berklee College of Music graduate and teacher.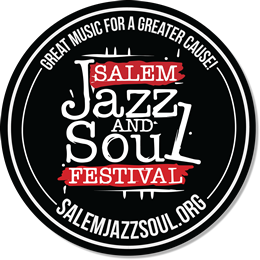 ABOUT SALEM JAZZ AND SOUL FESTIVAL
The
Salem Jazz and Soul Festival
is a 501(c)(3) non-profit organization that produces free concerts for the public and raises money to support music education programs.
ABOUT THE LARCOM PERFORMING ARTS THEATRE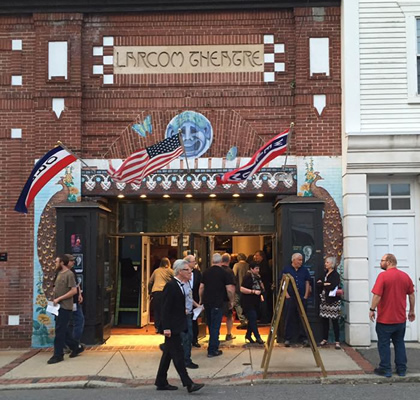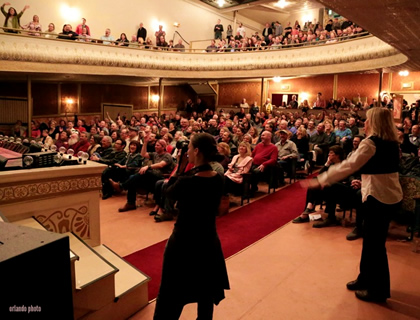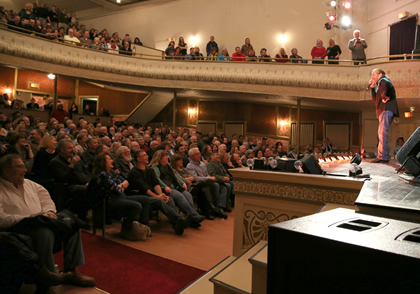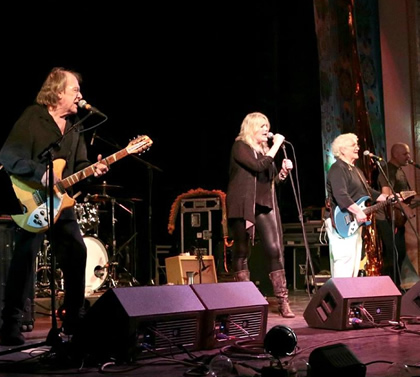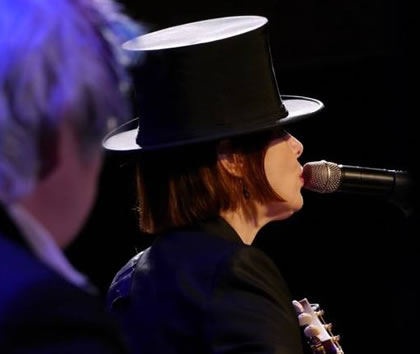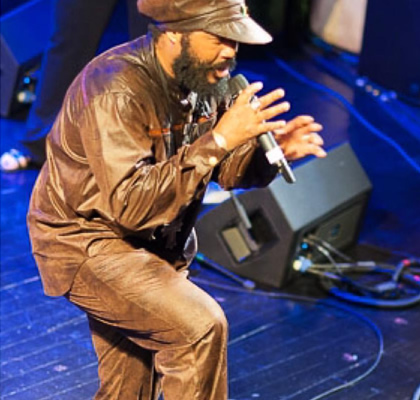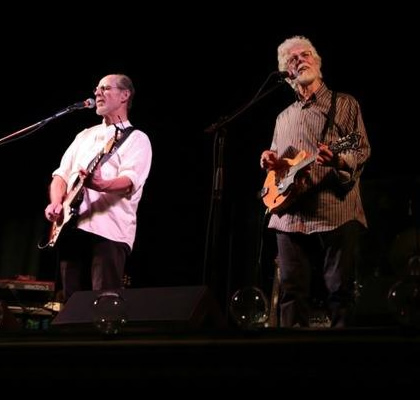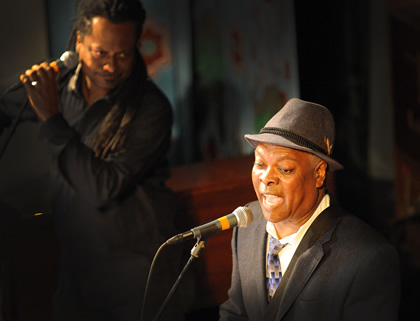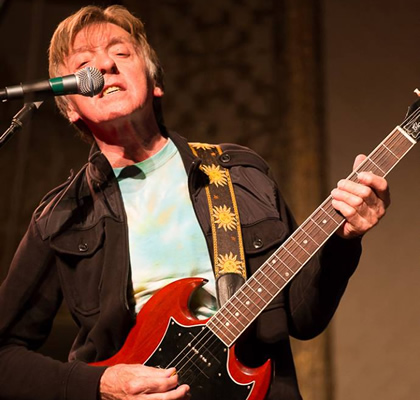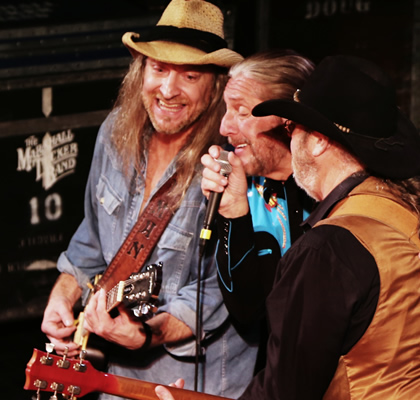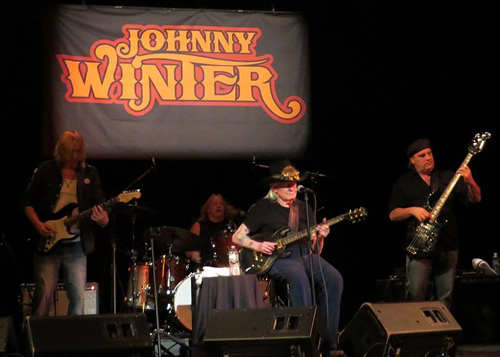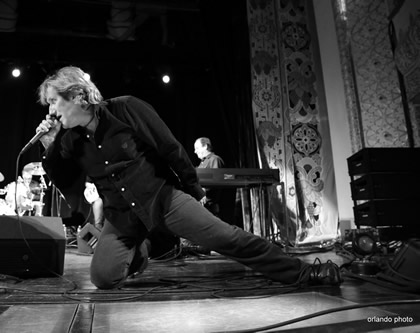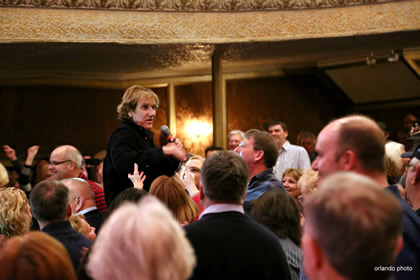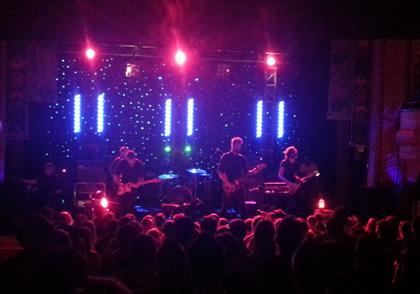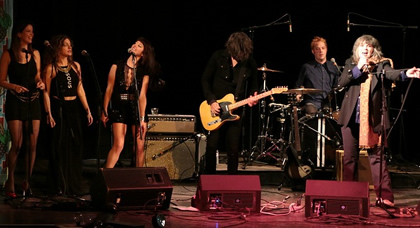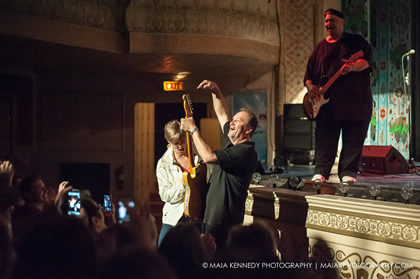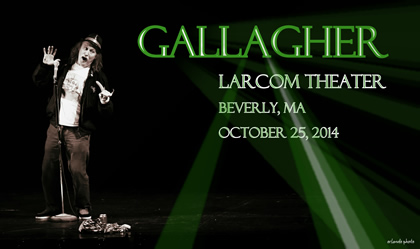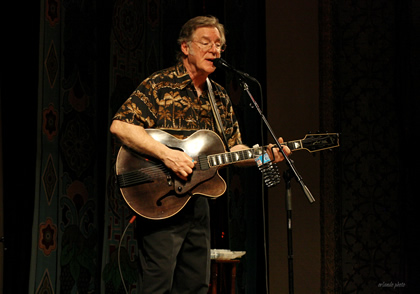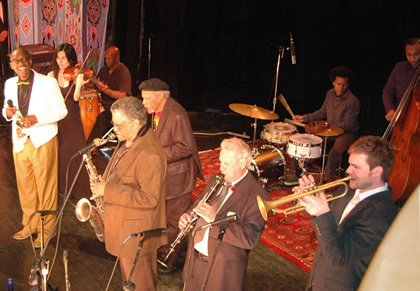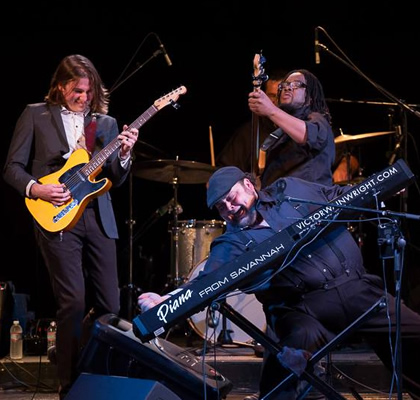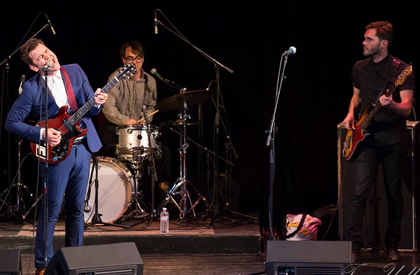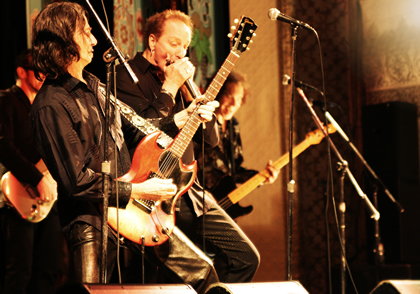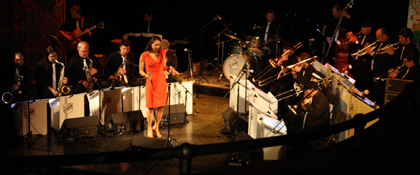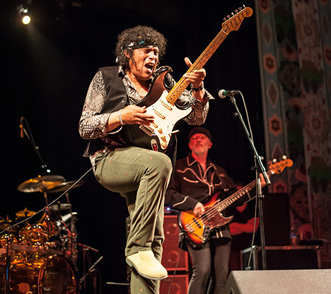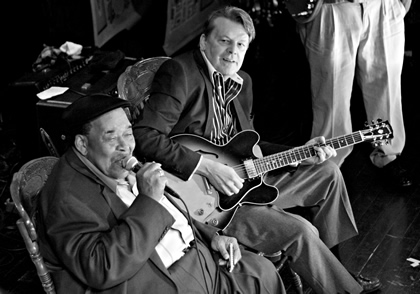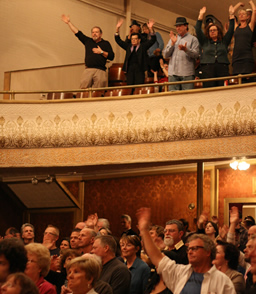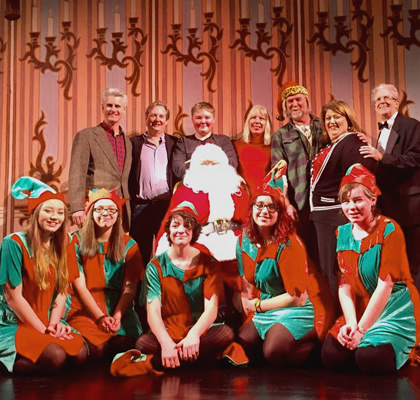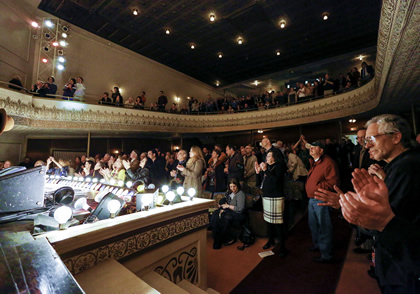 Concerts at The Larcom
photos by Sheila Roberts Orlando unless otherwise noted
About 25 miles from Boston, the fully restored, historic Larcom Performing Arts Theatre is conveniently situated in downtown Beverly, MA less than half a mile from the Beverly Depot rail station and 3 miles from Route 128 at 13 Wallis Street, with plenty of free parking (see map).
This gracious showplace -- featuring spectacular acoustics -- was built in 1912 (the same year as Fenway Park) by brothers Harris and Glover Ware (vaudeville musicians from Marblehead, MA) on the birth site of their favorite poet, Lucy Larcom.
The Larcom's grand opening advertised that its interior was lit completely by electricity.
During its 105 year history, The Larcom Theatre has presented stage, screen and musical entertainment. In 1984 the Larcom's elegant horseshoe balcony, hand-painted antique pressed tin ceilings and original silk wall coverings were restored to their original glory by Le Grand David magic company, who presented their award-winning magic show there until the company's founder, Cesareo Pelaez, died in 2012.
Beginning with gimmeLIVE's sold-out 2013 Mardi Gras benefit concert, Vickie and Peter Van Ness filled the Larcom Theatre with music for the first time since the days of Vaudeville.
In 2014, gimmeLIVE installed a new, state-of-the-art sound system featuring Meyer line arrays and subs. GIMMELIVE concerts at the Larcom Theatre have received stellar reviews for the quality of both the music and the sound.
On September 9, 2016 Donnie & Lisa Crowell purchased The Larcom Theatre and renamed it The Larcom Performing Arts Theatre or "The Larcom" for short.
GIMMELIVE is expanding into a new venue, 9 Wallis, right next door to The Larcom. 9 Wallis is the North Shore's most intimate listening room offering confortable show seating at tables with food & beverage service, plus a full bar.
Plenty of new shows will be announced soon. Click here to join our mailing list to get special deals and prime seats before tickets go on sale to the general public.
PLENTY OF FREE PARKING
There is plenty of free parking at the municipal parking lot on Bow Street, about 150 feet away and at the City Hall parking lot about half a block away. You do not have to feed the meters after 5pm or on Sundays.
Want us to produce a concert or festival to raise money for your organization? Click here!
Want to sponsor one of our shows? Click here!
Planning a private event? Our new venue, 9 Wallis (right next to The Larcom) might be the perfect for you. Click here