Critically Acclaimed Shows ... Up Close & Personal
Rock and a Hard Place starring COREY GLOVER of LIVING COLOUR
DATE
Sunday, August 6, 2017
TIME
7:30PM

(Doors 7:00PM)

VENUE

9 Wallis

9 Wallis Street

AIR CONDITIONED

Venue Details
OPENER
Hirsh Gardner (of the band New England)
TICKETS

ALL AGES

RESERVED SEATS

$38.50, $48.50

(All Seats $55 @ door)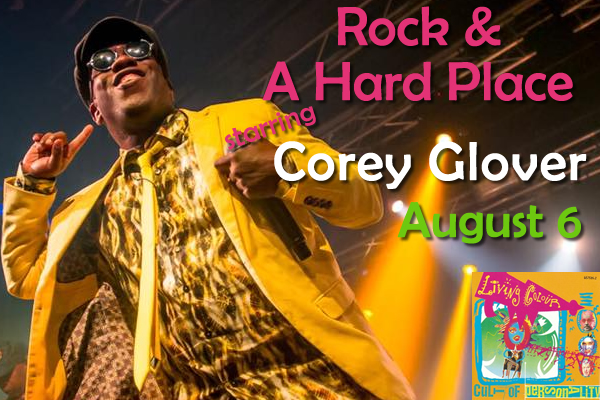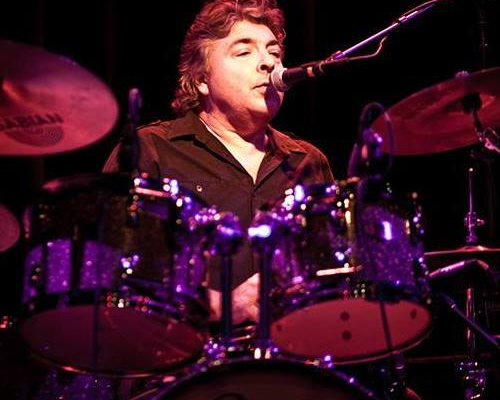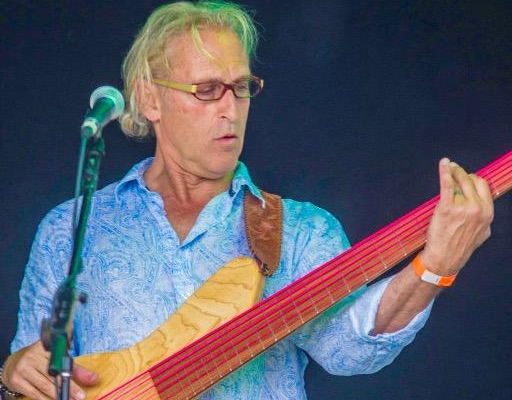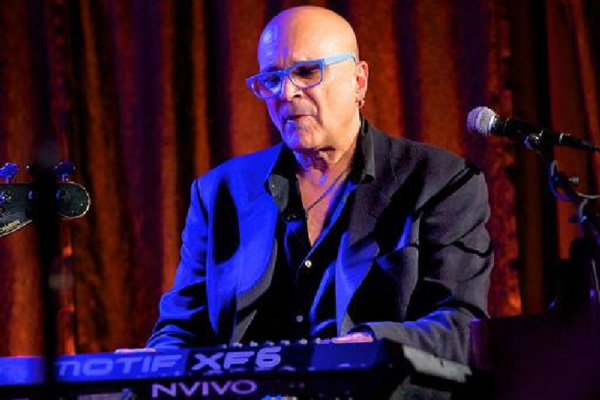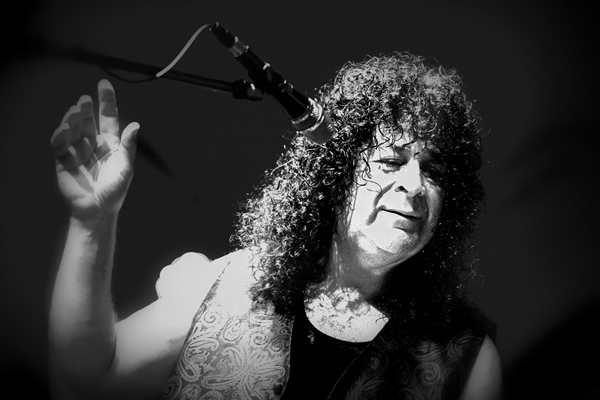 WATCH VIDEOS
Corey Glover in Beverly - One Night Only!
Living Colour's Corey Glover leads a veteran ensemble featuring some of rock's most talented musicians: Steve Holley, David Gross, Benny Harrison and Amos Sanfilippo who have toured and recorded with such rock nobility as Paul McCartney, Elton John, Joe Cocker, Joe Bonamassa and the legendary Chuck Berry.
Hirsh Gardner of the band New England will open the show with Joe Feloni on guitar.
Don't miss your only chance this year to see Corey Glover from Living Colour LIVE north of Boston!
ROCK AND A HARD PLACE starring COREY GLOVER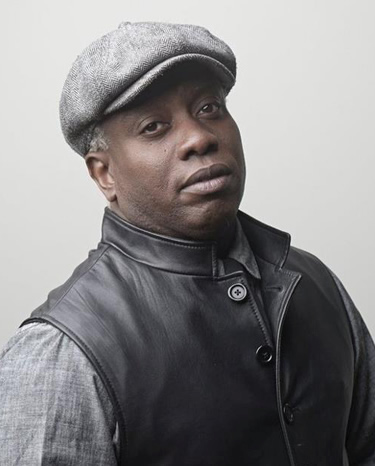 Corey Glover (Vocals) was an aspiring actor when guitarist Vernon Reid drafted him into Living Colour in 1985, where the band found immediate success with the release of their debut album, Vivid in 1988. It eventually went platinum in April 1989. The album's hit single "Cult of Personality" won the 1989 Grammy Award for Best Hard Rock Performance and the band was named Best New Artist at the MTV Video Music Awards. Glover also appeared in Oliver Stone's Platoon, and toured the country in the role of Judas with Ted Neely in Jesus Christ Superstar.
Steve Holley (drums) has performed and recorded with Paul McCartney, Elton John, Kiki Dee, Joe Cocker, Ian Hunter, Julian Lennon, Ben E. King and Chuck Berry. He also played on Elton John's hit single "Ego."
David C. Gross (bass) is a well-known author of bass instruction books, a columnist and contributing editor for leading music magazines. An accomplished touring and studio bassist, David has performed with Stephen Stills, Aztec Two-Step, John Parr and many others.
Benny Harrison (keyboards) has recorded and shared the stage with Joe Bonamassa and Tommy James.
Amos Sanfilippo (Guitar / Vocals) Hailing from the West Midlands in the UK, Amos has shared the stage with some of the biggest names in rock music including Bill Ward (Black Sabbath), Ray Gillen (Bandlands), Mike Inez (Ozzy Osbourne / Alice in Chains), and Eric Singer (KISS). He was a member of the Los Angeles based band, London with Nadir D'Prist, during their heyday on the Sunset Strip. Upon moving to the East Coast he became the guitarist for the number one Van Halen Tribute band, Diver Down, who he continues to perform with today. He is also the touring guitarist with Vocalist, Eric Martin of the mega band, Mr. Big.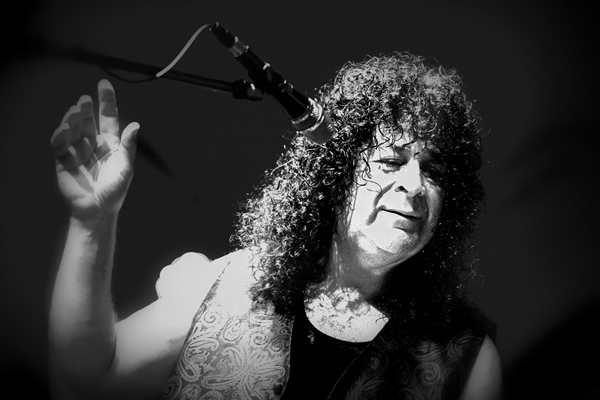 ABOUT HIRSH GARDNER
For many in the Classic Rock, Prog Rock world Hirsh Gardner is a familiar name. He first came onto the national and international radar as a founding member, drummer and vocalist with the band New England. The band's history is well documented with Billboard hit singles, international tours and legendary classic rock albums. Tours with Kiss, AC/DC, Journey, Styx, Cheap Trick and studio work with producers Paul Stanley, Todd Rundgren and Mike Stone are only a few of the highlights of Hirsh's career.
After New England disbanded in the mid-80s, Gardner stayed quite busy as the go to producer in Boston and has been at the helm for dozens of albums including efforts from Mass, Willie Nile, Vice, Shyboy and many others. The New England catalog has been re-issued and interest in the band has skyrocketed. This past year saw Hirsh and the band tour Japan to sold out shows as well as several other sold out US shows.
Hirsh's latest solo release is entitled My Brain Needs A Holiday. This 10 song disc is the long awaited follow up to Gardner's acclaimed solo debut Wasteland For Broken Hearts. As was the case with it's predecessor, My Brain is full of AOR anthems and thunderous ballads."It was time for a new album," Gardner quips. "I stay so busy writing and producing other artists I need to take a holiday (that's where the album title comes from) and stay in touch with myself as an artist. After all, that's where it started; seeing The Beatles on TV and starting a band in my garage. I think we have a really great collection here that my core audience will enjoy and hopefully we can grab some new fans along the way."
Hirsh is currently on the road with his dynamic solo show featuring Joe Feloni on guitar.
ABOUT 9 WALLIS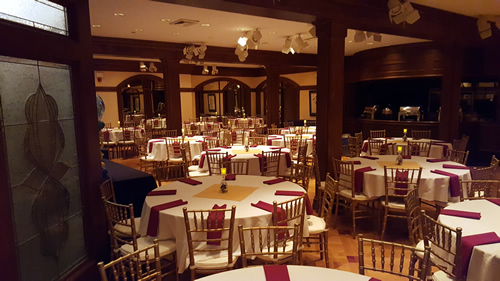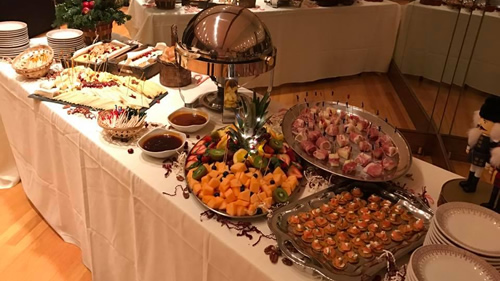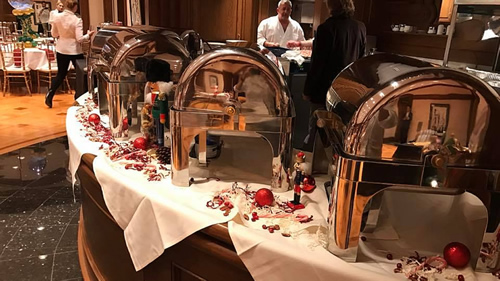 About 25 miles north of Boston, 9 Wallis is a gorgeous, fully restored, historic location conveniently situated in the heart of Downtown Beverly's Arts District at 9 Wallis Street, right next to the Larcom Theatre -- less than half a mile from the Beverly Depot rail station and 3 miles from Route 128, with plenty of free parking (see map).
After presenting over a hundred award-winning concerts at Beverly's Larcom Theatre since 2013, we transformed 9 Wallis into Beverly's most intimate, elegant air conditioned listening room with comfortable seating at tables, plus food & beverage service featuring fine wines, local craft beers, specialty cocktails and top-shelf spirits.
This beautifully restored, tremendously flexible space is also available for private parties and corporate events. We can book world-class entertainment, including national touring artists, for your event. Our stage, with state-of-the-art sound and lighting plus Ultra-High-Definition (UHD) 4K Video, can accommodate any performance or presentation. Click here if you'd like someone to contact you about booking a party or corporate event.
Plenty of new shows will be announced soon. Click here to join our mailing list to get special deals and prime seats before tickets go on sale to the general public.
PLENTY OF FREE PARKING
There is plenty of FREE parking at SEVEN municipal lots from 150 feet away to 3 blocks away. You do not have to feed the meters after 5pm or on Sundays.
Want us to produce a concert or festival to raise money for your organization? Click here
Want to sponsor one of our shows? Click here