Critically Acclaimed Shows ... Up Close & Personal
SANTA ON STAGE
A MAGICAL EXPERIENCE
TO BENEFIT THE NORTH SHORE YMCA
DATE
Saturday, November 28, 2015
TIME
11:00AM

(Doors 10:30AM)

VENUE

The Larcom Performing Arts Theatre

13 Wallis Street

Venue Details
TICKETS
ALL AGES RESERVED SEATS

$20.00, $25.00
Enjoy a magical 90 minute Christmas program with your child at Beverly's fully-restored, historic Larcom Theatre!
Multi-media presentation of The Night Before Christmas narrated by David Bull (Le Grand David)
Christmas songs by Allen Estes & Sing-along with Allen & Santa's Elves
Special appearance by Santa
Perfectly lit Photo Op with your child and Santa together on stage. (Premium seats meet Santa first)

PORTIONS OF PROCEEDS BENEFIT
THE NORTH SHORE YMCA
| | |
| --- | --- |
| Each child gets a stocking filled with a FREE GIFT. | |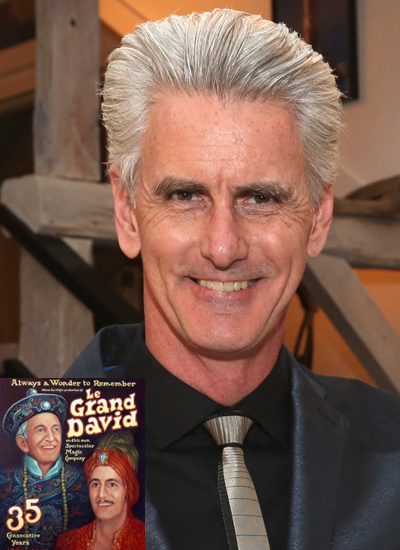 ABOUT DAVID BULL
For over 35 years (February 1977 - May 2012) David performed the title role in the stage magic productions of the Le Grand David Spectacular Magic Company at both the Cabot St. and Larcom Theatres in Beverly, Massachusetts. As Le Grand David, over the years he has been recognized within the guild of magicians with most of the major international awards for Magician of the Year.
Along with the Spectacular Magic Company, he performed seven times at the White House in Washington, DC. The Le Grand David Company were written up with major articles in Time, Smithsonian and National Geographic World magazines. The magic company that was created and directed by Marco the Magi (Cesareo Pelaez) is recognized by the Guinness Book of World Records as "the longest running stage magic show," with over 2600 performances.
Off stage, David has been the president of White Horse Productions since 2002.
David would like to thank his fiancé Kristin, his family and friends from the Spectacular Magic Company, who keep him young at heart.
He would also like to thank Peter and Vickie Van Ness for this opportunity to once again mount the Larcom Theatre stage that he loves.
ABOUT ALLEN ESTES
Award-winning singer/songwriter, Allen Estes, wrote Tammy Wynette's top 40 hit "Next To You", "Where'd They Go" (the official song of the City of Gloucester) and songs for The Souls of the Sea musical. While working as a songwriter in Nashville, Allen practically invented the genre "Americana" and you'll hear influences from pop, rock, folk, blue-grass and country.
Allen has produced over a dozen albums and his songs have been recorded by Tammy Wynette, Shania Twain, Dave Mallett, Tom Wopat and The Judds. He has toured with/and opened for Bonnie Raitt, J. Geils, Tim McGraw, America, Jose Feliciano, Reba McEntire, Waylon Jennings, Kenny Chesney, Tricia Yearwood, Livingston Taylor, Robert Palmer, Jonathan Edwards, Tom Rush and Earl Scruggs, among many others.
Allen has made numerous TV appearances and is host of Local Music Seen with Allen Estes on Cape Ann TV, on which he interviews local and national music stars, including the band Poco, Jon Butcher, Charlie Farren, Louise Mosrie and the Godfather of punk, Willie Alexander.
Winner of the Independent Music World Series New England and voted Best Independent Act of New England, Allen always gives a captivating performance that brings audiences to their feet.
ABOUT THE LARCOM PERFORMING ARTS THEATRE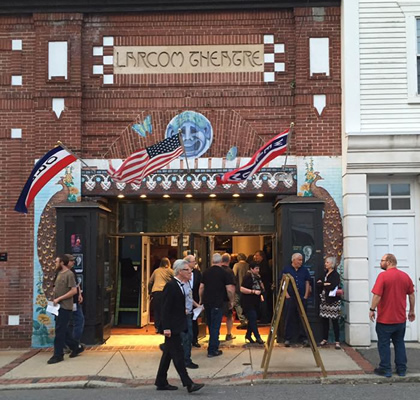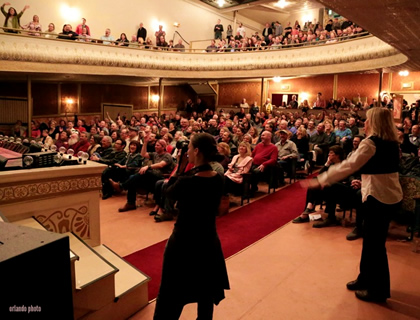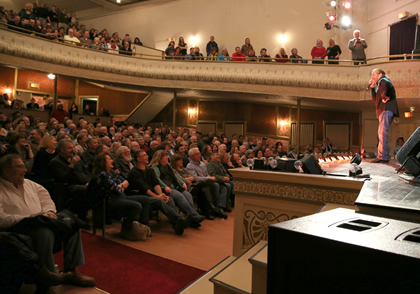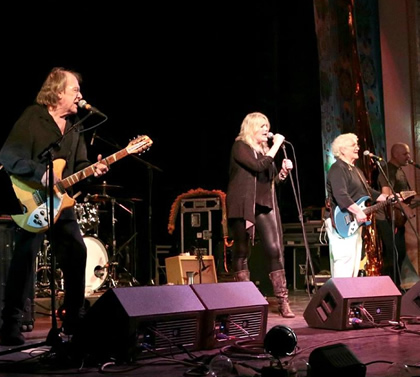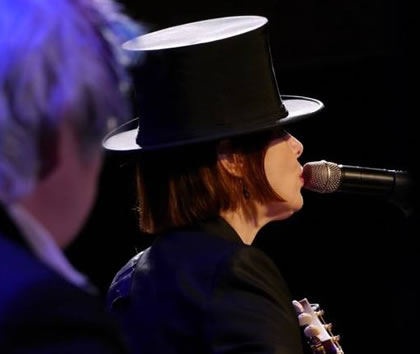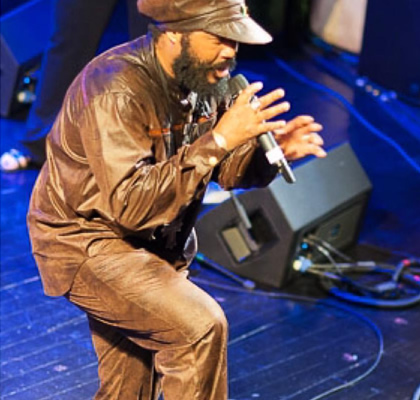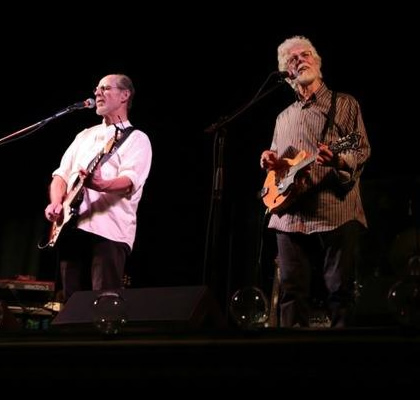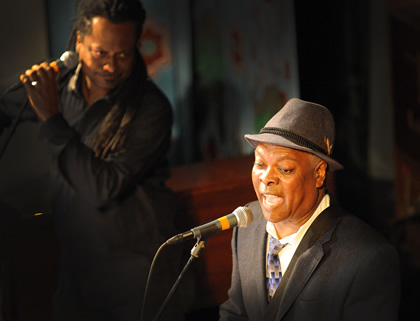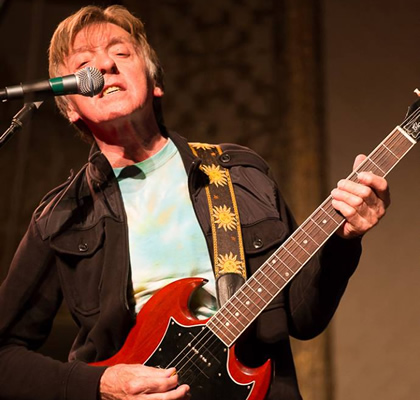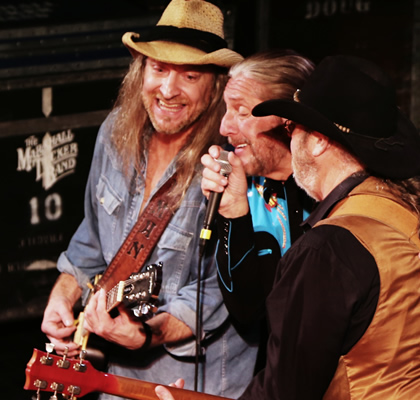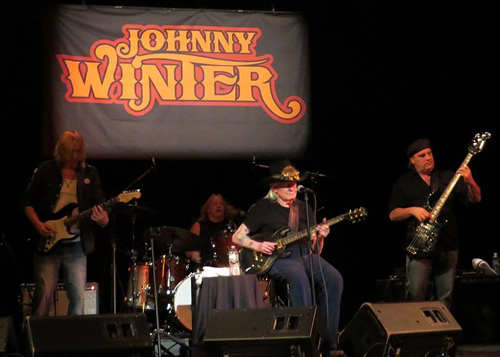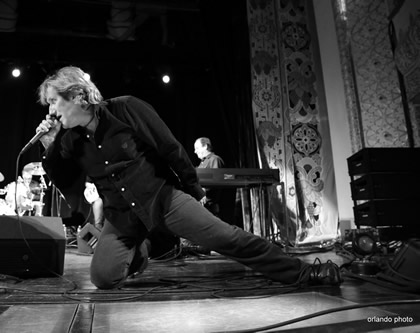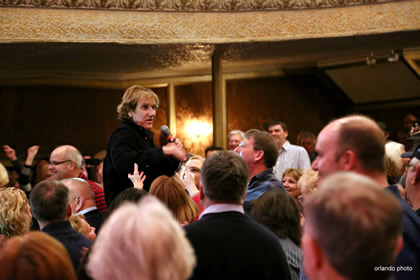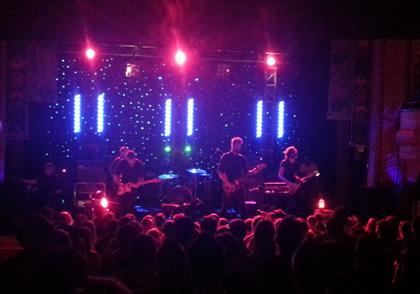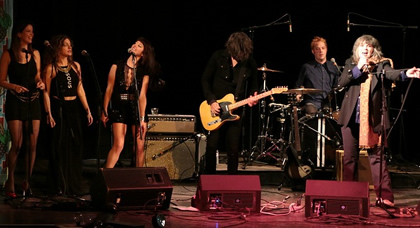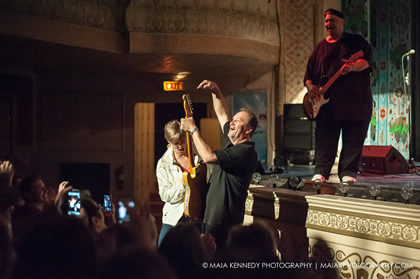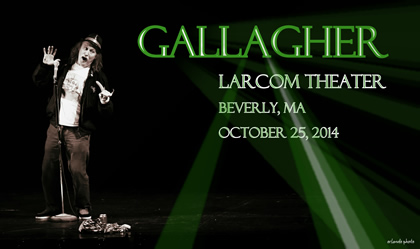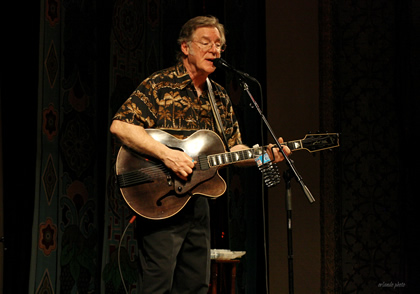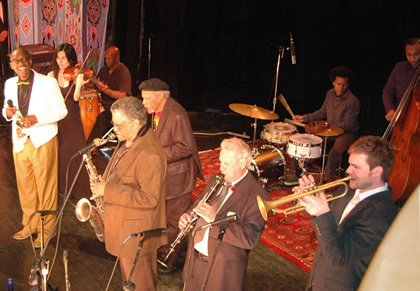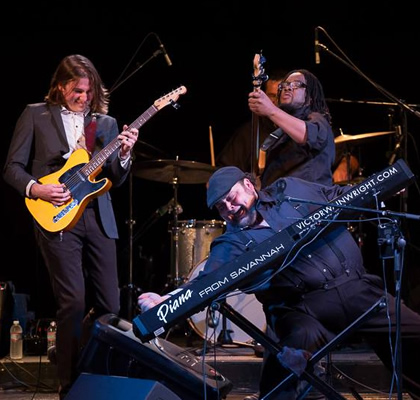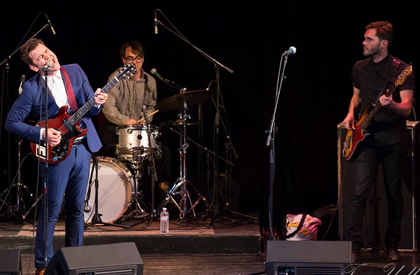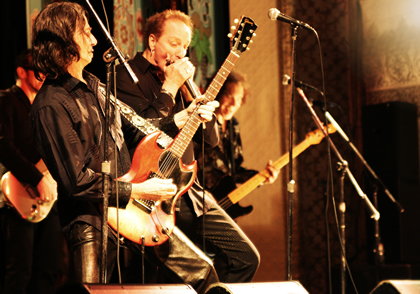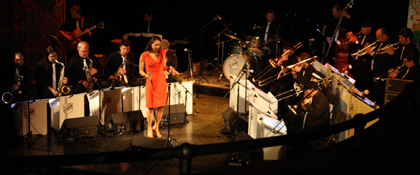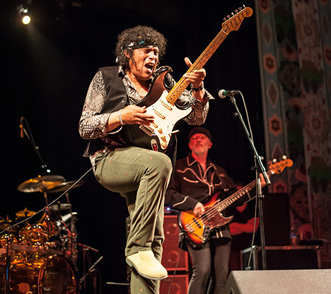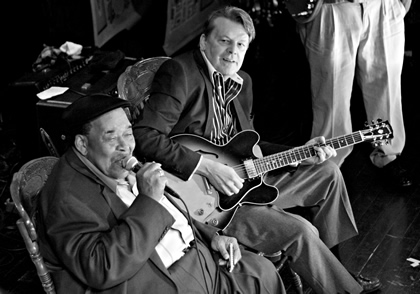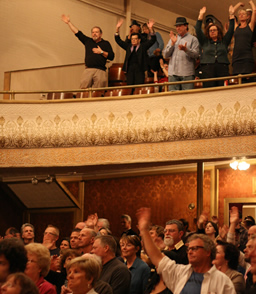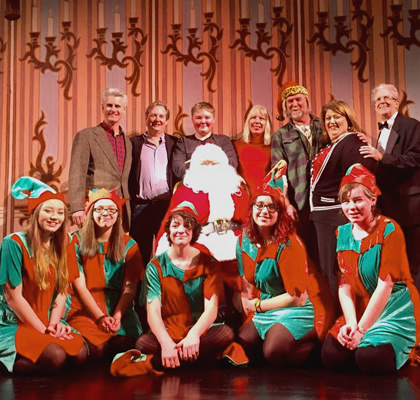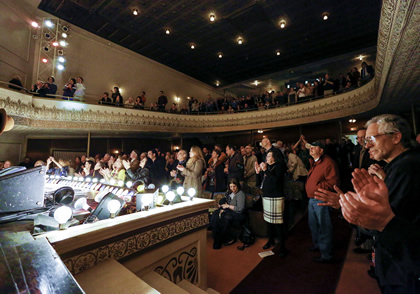 Concerts at The Larcom
photos by Sheila Roberts Orlando unless otherwise noted
About 25 miles from Boston, the fully restored, historic Larcom Performing Arts Theatre is conveniently situated in downtown Beverly, MA less than half a mile from the Beverly Depot rail station and 3 miles from Route 128 at 13 Wallis Street, with plenty of free parking (see map).
This gracious showplace -- featuring spectacular acoustics -- was built in 1912 (the same year as Fenway Park) by brothers Harris and Glover Ware (vaudeville musicians from Marblehead, MA) on the birth site of their favorite poet, Lucy Larcom.
The Larcom's grand opening advertised that its interior was lit completely by electricity.
During its 105 year history, The Larcom Theatre has presented stage, screen and musical entertainment. In 1984 the Larcom's elegant horseshoe balcony, hand-painted antique pressed tin ceilings and original silk wall coverings were restored to their original glory by Le Grand David magic company, who presented their award-winning magic show there until the company's founder, Cesareo Pelaez, died in 2012.
Beginning with gimmeLIVE's sold-out 2013 Mardi Gras benefit concert, Vickie and Peter Van Ness filled the Larcom Theatre with music for the first time since the days of Vaudeville.
In 2014, gimmeLIVE installed a new, state-of-the-art sound system featuring Meyer line arrays and subs. GIMMELIVE concerts at the Larcom Theatre have received stellar reviews for the quality of both the music and the sound.
On September 9, 2016 Donnie & Lisa Crowell purchased The Larcom Theatre and renamed it The Larcom Performing Arts Theatre or "The Larcom" for short.
GIMMELIVE is expanding into a new venue, 9 Wallis, right next door to The Larcom. 9 Wallis is the North Shore's most intimate listening room offering confortable show seating at tables with food & beverage service, plus a full bar.
Plenty of new shows will be announced soon. Click here to join our mailing list to get special deals and prime seats before tickets go on sale to the general public.
PLENTY OF FREE PARKING
There is plenty of free parking at the municipal parking lot on Bow Street, about 150 feet away and at the City Hall parking lot about half a block away. You do not have to feed the meters after 5pm or on Sundays.
Want us to produce a concert or festival to raise money for your organization? Click here!
Want to sponsor one of our shows? Click here!
Planning a private event? Our new venue, 9 Wallis (right next to The Larcom) might be the perfect for you. Click here